Hi! We're JB & Renée, the Traveleaters! Welcome to Will Fly for Food, a travel blog for the gastronomically inclined.
Like you, we long for travel and adventure. And we LOVE food, so much so that it plays a huge role in our travel decisions. If a destination promises to have interesting food, then you can be guaranteed it's high up on our bucket list.
Food excites us so much that a hawker stall in Penang known for serving the same iconic dish for decades is every bit as important to us as a UNESCO World Heritage site.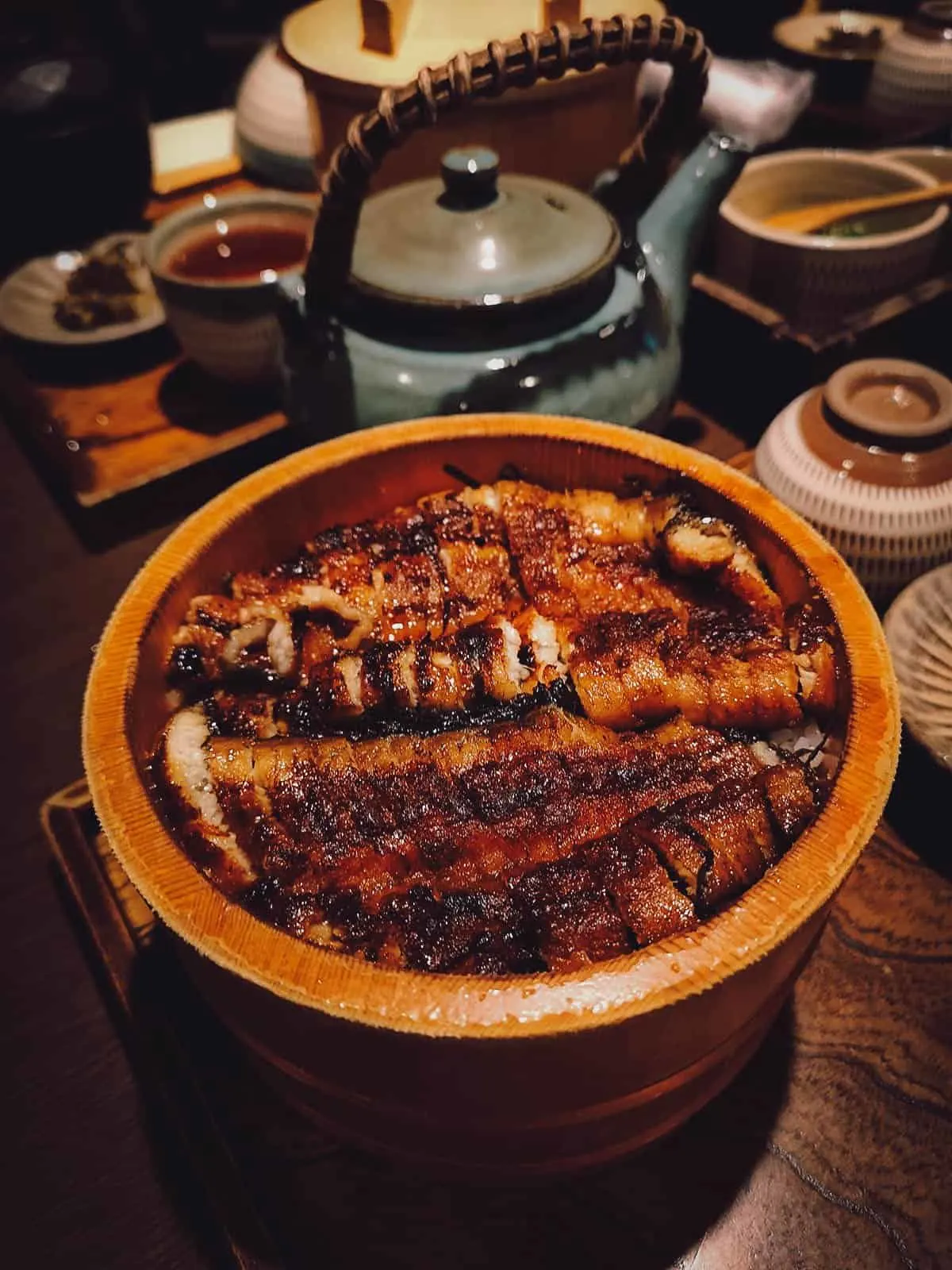 Hitsumabushi in Nagoya, Japan
We're digital nomads now but we both spent a significant portion of our lives in the US. Ren worked for many years as a travel agent in Beverly Hills, serving celebrity clients like Kelly Rutherford (Serena's mom on Gossip Girl), Jason Hervey (Fred Savage's annoying brother Wayne on Wonder Years), and everybody's favorite 80s heartthrob, Leif Garrett.
As for me, I bounced around from state to state because of school. I attended boarding school in Rhode Island before getting a degree in English Literature at Georgetown University in Washington, DC. I followed my heart to San Francisco and pursued a second degree in Fine Art/Illustration at the Academy of Art University before working as a web designer for the healthcare division of Oprah Winfrey's high-profile website for women, oxygen.com.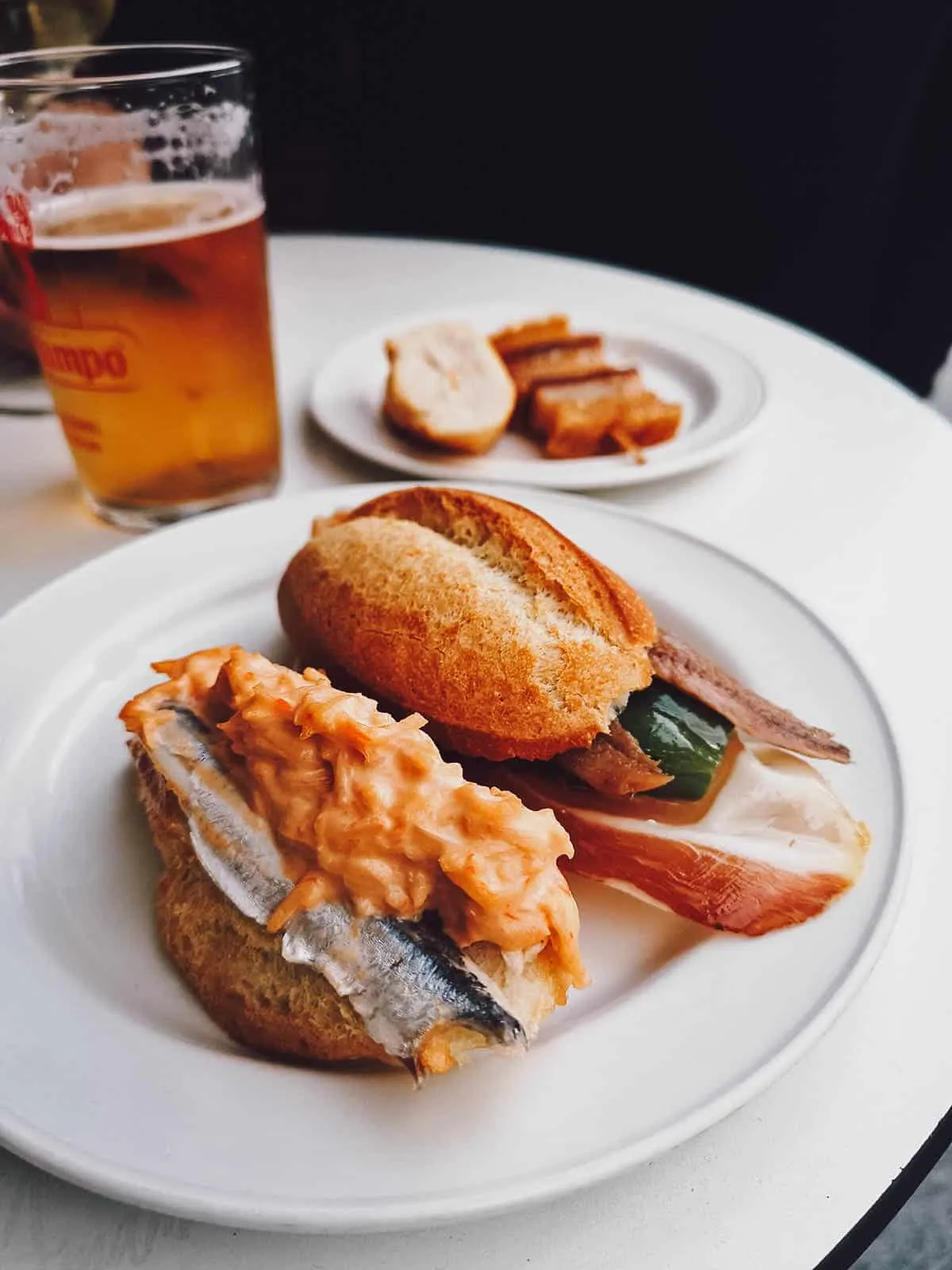 Pintxos in San Sebastian, Spain
We met in the Philippines in 2002 and got married in 2005. As you can probably tell, we've been bitten by the travel bug and now long for a life of travel and adventure. And of course, lots and lots and lots of eating.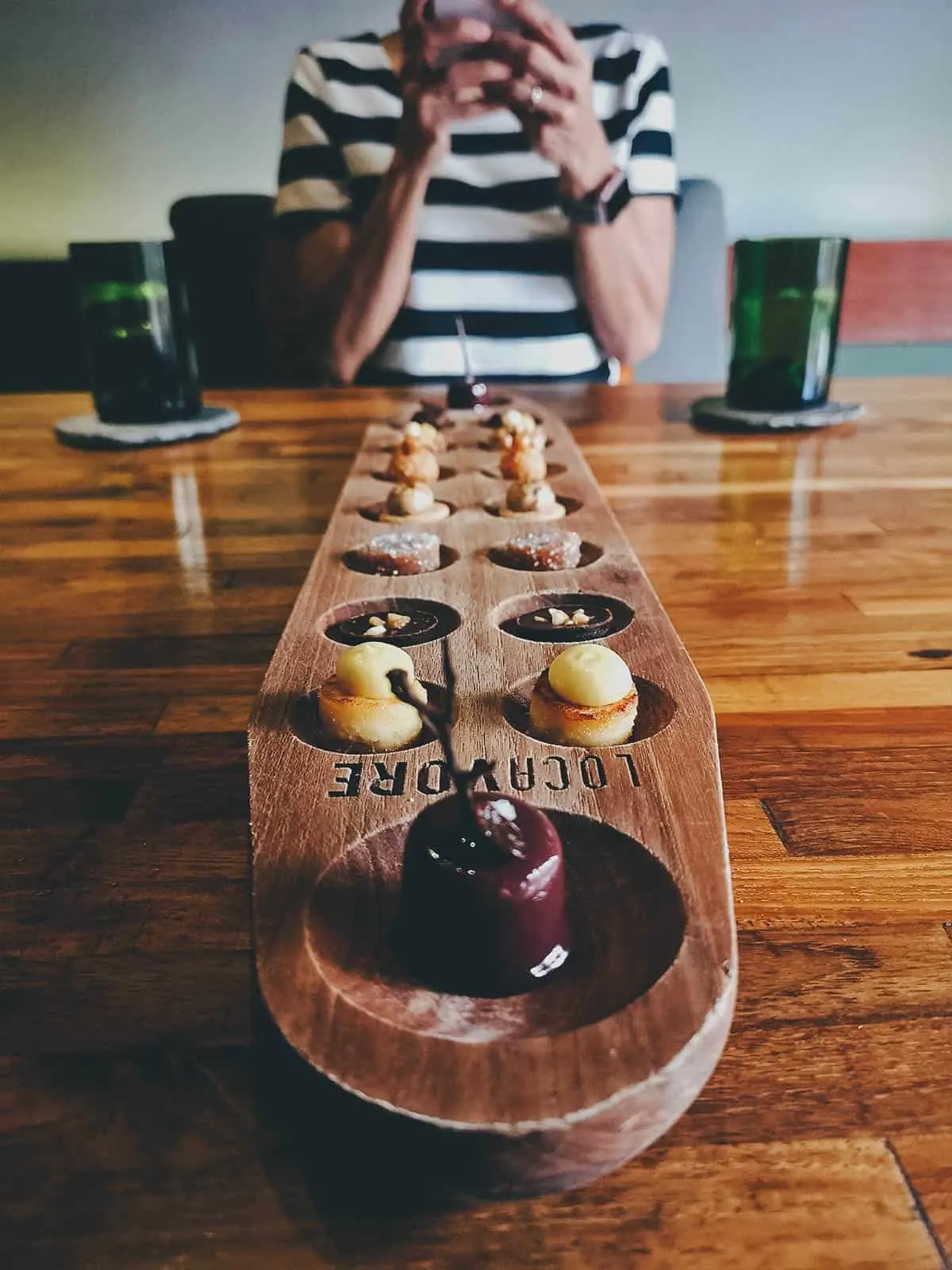 Lunch at Locavore in Ubud, Bali, Indonesia
Will Fly for Food has grown into one of the world's best travel blogs. We're always open to collaborations so if you're interested in doing something delicious together, then you can contact us here. Thank you!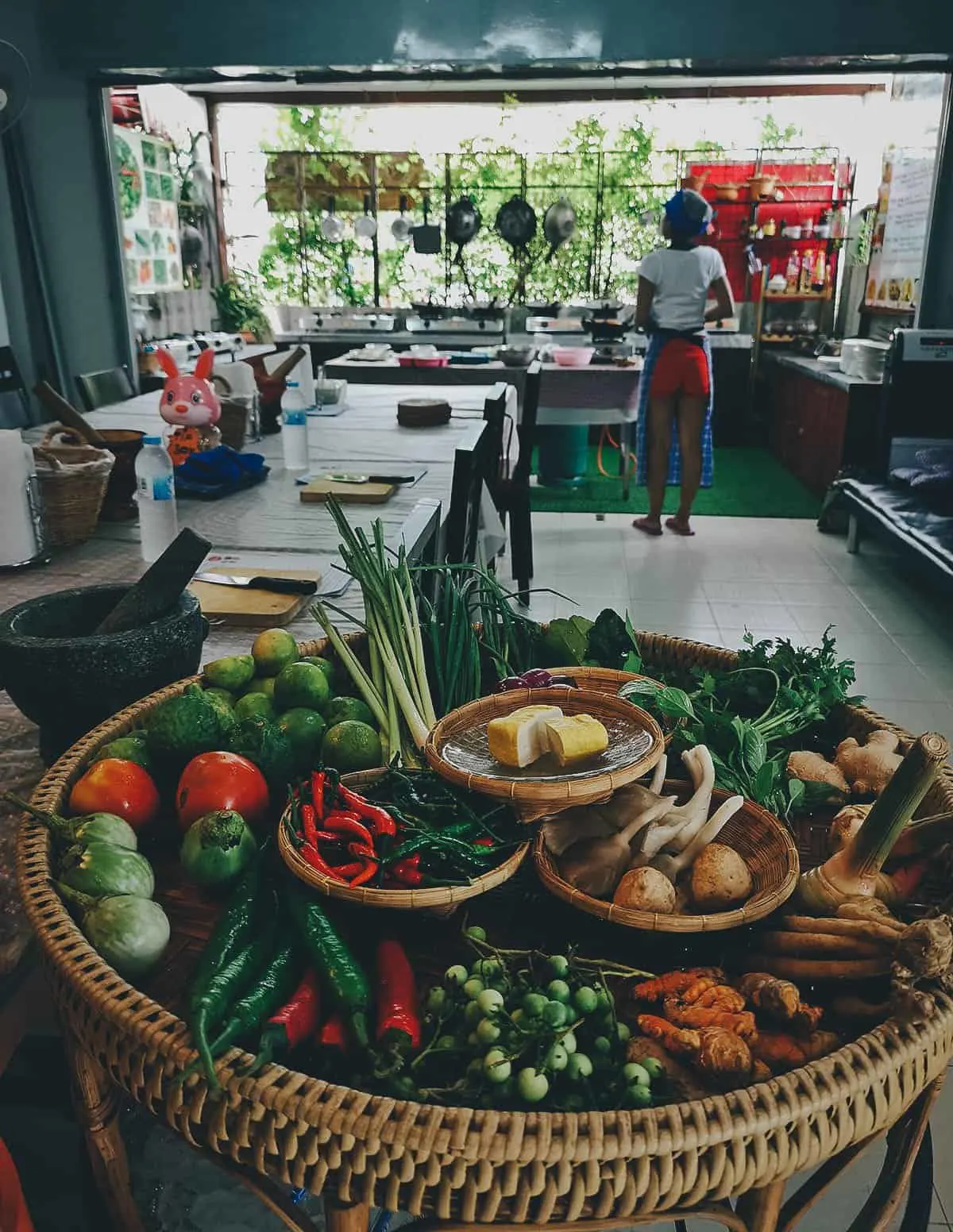 Cooking class in Phuket, Thailand
NATIONAL DISH QUEST
Apart from visiting all the countries on our bucket list, we've made it our quest to try as many national dishes as we can. Here's what's on the menu.
Asia
Afghanistan: Kabuli palaw
Bahrain: Machboos
Bangladesh: Rice and ilish, Shorshe ilish, Machh bhaja, Machher jhol, Bhuna, Chicken korma
Bhutan: Ema datshi
Brunei: Ambuyat
Burma: Mohinga
Cambodia: Amok trey, Samlor kako
China: Peking duck, Noodles (Lo mein, Chow mein and Lamian), Fried rice, Dumplings
East Timor: Ikan pepes
India: Rice and curry
Iran: Abgoosht, Chelo kabab, Ghormeh sabzi
Iraq: Samak masgouf, Kleicha
Israel: Meorav yerushalmi, Hummus, Shakshuka, Sabich
Japan: Sushi, Japanese curry, Ramen
Jordan: Mansaf
Kuwait: Machboos
Kyrgyzstan: Beshbarmak, Laghman, Kuurdak
Laos: Tum mak hoong (Green papaya salad), Larb with sticky rice
Lebanon: Kibbeh, Tabbouleh
Macau: Minchee
Malaysia: Nasi lemak, Satay, Laksa, Roti canai
Maldives: Garudhiya
Mongolia: Buuz
Nepal: Dal bhat
North Korea: Kimchi, Naengmyeon, Bulgogi
Oman: Shuwa
Pakistan: Biryani, Nihari
Palestine: Arab salad, Falafel, Mujaddara, Musakhan, Hummus with tahini
Philippines: Adobo
Qatar: Machboos
Saudi Arabia: Kabsa, Saleeg
Singapore: Chilli crab, Hainanese chicken rice
South Korea: Kimchi, Bibimbap, Galbi, Ramyeon
Sri Lanka: Rice and curry
Syria: Kibbeh
Taiwan: Beef noodle soup
Tajikistan: O'sh (pilaf)
Thailand: Pad Thai, Tom yum goong
Turkmenistan: Palaw
United Arab Emirates: Biryani
Uzbekistan: O'sh (pilaf)
Yemen: Saltah
Oceania
Australia: Meat pie, Roast lamb
Federated States of Micronesia: Lumpia, Adobo, Sinigang, Bistek, and Lechon
Fiji: Fijian kokoda
Kiribati: Palusami
Marshall Islands: Macadamia nut pie
Nauru: Coconut fish
Palau: Bat soup
Papua New Guinea: Mumu
Samoa: Palusami
Solomon Islands: Poi
Tuvalu: Pulaka
Vanuatu: Lap lap
North America
Antigua and Barbuda: Pepperpot, Fungee
Bahamas: Crack conch with peas and rice
Barbados: Cou-Cou and flying fish
Belize: Boil up
Bermuda: Bermuda fish chowder
Canada: Nanaimo bar, Poutine, Butter tarts, Kraft dinner, Tourtière
Costa Rica: Gallo pinto
Cuba: Ropa vieja, Moros y cristianos
Dominica: Mountain chicken, Fish broth
Dominican Republic: La Bandera ("The Flag"; rice, red beans, and meat (beef, chicken, pork, or fish)), Sancocho
El Salvador: Pupusa
Grenada: Oil down
Guatemala: Fiambre, Pepian (hearty meat stew)
Haiti: Diri ak djon djon
Honduras: Baleada, Carne asada, Sopa de caracol
Jamaica: Ackee and saltfish, Jerk chicken, Jamaican patty
Mexico: Mole poblano, Chiles en nogada
Montserrat: Goat water
Nicaragua: Gallo pinto, Churrasco (skirt steak)
Panama: Sancocho de gallina
Puerto Rico: Arroz con gandules, Lechon, Mofongo
Saint Kitts and Nevis: Saltfish
Saint Lucia: Green fig and salt fish
Saint Vincent and the Grenadines: Roasted breadfruit and fried jack fish
Trinidad and Tobago: Callaloo, Doubles
South America
Argentina: Asado, Empanada, Locro, Alfajor, Milanesa, Choripán
Aruba: Keshi yena
Bolivia: Salteñas
Brazil: Feijoada
Chile: Empanada, Pastel de choclo
Colombia: Sancocho, Ajiaco, Bandeja paisa
Ecuador: Encebollado, Fritada, Guatitas, Ceviche
Guyana: Pepperpot
Paraguay: Sopa paraguaya
Peru: Ceviche
Suriname: Pom
Uruguay: Asado, Chivito
Venezuela: Pabellón criollo
Europe
Albania: Tavë kosi
Andorra: Escudella
Armenia: Khash, Harissa, Dolma, Khorovats
Austria: Wiener schnitzel, Tafelspitz
Azerbaijan: Dolma, qutab
Belarus: Draniki
Belgium: Moules-frites, Belgian waffle, Frites
Bosnia and Herzegovina: Bosnian pot, Ćevapi
Bulgaria: Banitsa, Bob chorba
Croatia: Zagorski Štrukli, Mlinci, Brudet, Kulen, Istrian stew
Cyprus: Fasolada
Czech Republic: Vepřo knedlo zelo (Roast pork with dumplings and sauerkraut), Svíčková
Denmark: Stegt flæsk (Fried pork and potato-based dish), Bøfsandwich, Frikadeller and Smørrebrød
Estonia: Verivorst with mulgikapsad (Sauerkraut stew)
Finland: Karjalanpaisti, Mämmi, Sautéed reindeer
France: Crêpe, Pot-au-feu, Macarons, Bisque
Georgia: Khachapuri, Khinkali
Germany: Currywurst, Sauerbraten, Bratwurst, Eisbein (ham hock) with sauerkraut (Fermented cabbage)
Gibraltar: Profiteroles
Hungary: Gulyás, Lecsó
Iceland: Hákarl, Þorramatur
Ireland: Colcannon, Irish stew
Italy: Pasta, Polenta, Pizza, Risotto
Kazakhstan: Beshbarmak, Shalgam
Latvia: Latke
Liechtenstein: Käsknöpfle
Lithuania: Cepelinai
Luxembourg: Judd mat Gaardebounen
Macedonia: Tavče Gravče
Malta: Pastizzi, Rabbit stew (Fenkata)
Moldova: Mamaliga
Monaco: Barbaguian
Montenegro: Kačamak, Raštan
Netherlands: Stamppot, Hutspot
Norway: Fårikål
Poland: Bigos, Pierogi, Kotlet schabowy, Żurek, Gołąbki
Portugal: Bacalhau, Francesinha
Republic of Tatarstan: Öçpoçmaq
Romania and Moldova: Mămăligă, Sarmale, Mici
Russia: Pelmeni, Shchi, Kasha, Pirogi, Pirozhki
San Marino: Torta tre monti
Serbia: Ćevapčići (Grilled minced meat sausages), Pljeskavica (Meat patty), Ražnjići (Skewered meat), Gibanica (Pastry), Ajvar (Relish), Pasulj (Bean soup), Punjena paprika (Filled peppers), Sarma (Filled leaves), Fisherman's soup
Slovakia: Bryndzové halušky
Slovenia: Ajdovi žganci, Belokranjska povitica, Obara
Spain: Tortilla española (National) / Gazpacho (Andalusia) / Fabada asturiana (Asturias) / Tombet, Ensaïmada (Balearic Islands) / Marmitako, Chistorras (Basque Country and Navarre) / Sancocho, Papas arrugadas (Canary Islands) / Pa amb tomaquet (Catalonia) / Empanada, Polbo á feira, Caldo gallego (Galicia) / Cocido madrileño, Patatas bravas (Madrid) / Paella (Valencia)
Sweden: Köttbullar, Kräftskiva, Surströmming, Ostkaka
Switzerland: Cervelat, Fondue, Rösti
Tula, Russia: Tula gingerbread
Turkey: Döner, Kuru fasulye with pilav
Ukraine: Borscht, Varenyky
United Kingdom: Fish and chips, Chicken tikka masala (National) / Roast beef and corned beef, Plum pudding, Sunday roast (England) / Cornish pasty (Cornwall) / Ulster fry (Northern Ireland) / Skeddan jiarg (Isle of Man) / Haggis (Scotland) / Cawl (Wales) / Scouse (Liverpool)
Africa
Algeria: Couscous
Angola: Moamba de galinha
Benin: Kuli kuli
Botswana: Seswaa
Burkina Faso: Riz gras
Burundi: Elephant soup
Cameroon: Ndolé
Cape Verde: Cachupa
Greenland: Kiviak
Central African Republic: Cassava
Chad: Boule
Comoros: Langouste a la Vanille
Democratic Republic of the Congo: Poulet à la moambé
Djibouti: Skoudehkaris
Egypt: Ful medames, Kushari, Molokhia, Falafel
Equatorial Guinea: Succotash
Eritrea: Zigini with injera, Gored gored
Ethiopia: Wat with injera, Fit-fit
Gabon: Poulet nyembwe
Gambia: Benachin
Ghana: Fufu, Banku, Jollof rice
Guinea: Poulet yassa
Guinea-Bissau: Jollof rice
Ivory Coast: Fufu, Kedjenou
Kenya: Ugali, Sukuma wiki, Nyama choma
Liberia: Dumboy
Libya: Bazeen, Usban
Madagascar: Romazava
Malawi: Nshima
Mali: To et Tokorodji, Tiguadege na
Mauritania: Thieboudienne, Couscous
Mauritius: Octopus curry, Rougaille, Gateux piment
Morocco: Couscous, Tagine
Mozambique: Frango
Namibia: Süßer hirsebrei
Niger: Djerma stew, Rice
Nigeria: Fufu and egusi soup
Republic of the Congo: Poulet moambé, Yassa
Sao Tome and Principe: Palm oil stew
Senegal: Thieboudienne
Seychelles: Fruit bat soup
Sierra Leone: Cassava leaves
Somalia: Canjeero with goat stew, Lahoh, Gashaato (Coconut confection)
South Africa: Bobotie
Sudan: Ful medames
Swaziland: Karoo roast ostrich steak
Tanzania: Ugali
Togo: Yeyebessissi
Tunisia: Couscous, Kabkabou
Uganda: Matoke
Zambia: Nshima
Zimbabwe: Sadza
Aside from sharing our experiences with you, we also write comprehensive travel and food guides that we hope can help you plan your next vacation. If you have any questions about anything, anything at all, please don't hesitate to leave a comment on any post or send us an email. We're always happy to help.
Thanks for stopping by and happy Traveleating!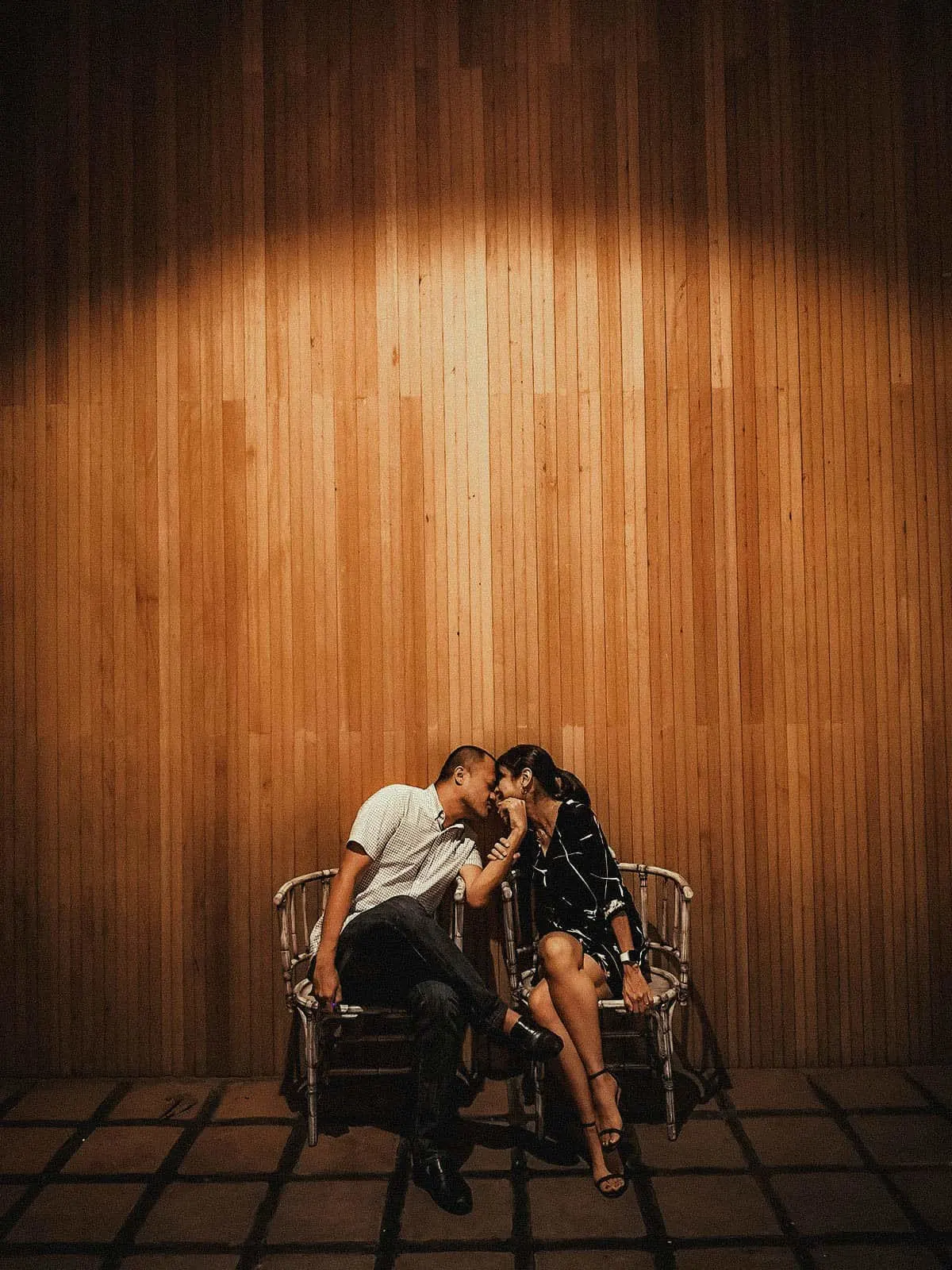 Celebrating 15 years with amazing food at Toyo Eatery
By the way, in case you missed it, this is a personal blog. It expresses my thoughts and opinions at the time, nothing more. I'm not an expert on anything so if I've posted any wrong information, please do let me know. Thanks!