EDITOR'S NOTE: Traveleater Shu Yi Ho of Trip101 shares with us the magic of Julian, California apple pies.
In California, some things are a given. There's always traffic on Interstate 5. Sunsets along Route 101 are sensational. And like Disneyland, In-N-Out Burger, and the DMV, there's always going to be a line outside of every Julian apple pie location.
For as much as this home to only 1,502 citizens offers guests a stunning combination of mountain-made wines, boutique retail opportunities, and Main Street horse-drawn carriage rides, the region will forever remain typified by its world-famous slices of apple pie. As renowned as any Southern California treat, Julian apple pies are characterized by an almost larger than life reputation, as some of the most mouth-watering bites you could ever offer to your palate for approval. Tantalizingly simple apple pie recipes continue to headline an ever-growing list of Julian attractions, as local eateries like Mom's Pie House, Apple Alley Bakery, and the iconic Julian Pie Company easily and effectively transform forkfuls of delicious apple goodness into lifelong memories.
Each tastefully unique in their own respective right, the foremost authorities in Julian apple pie consistently deliver world-class apple pie to satisfy locals and visitors alike. In the search to discover the absolute best slice of apple pie to be found in the mountainous escape that is Julian, California, you'll find that the only winner is your taste buds, the only loser the individual who elects to forego the opportunity to taste locally grown apples, baked into golden-crust perfection! Read on to discover the unique apple pie options available at each of the top-tier Julian apple pie bakeries, to ascertain the perfect option for your next prospective Julian visit!
Save This on Pinterest!
No time to read this now? Click on the red save button and pin it for later!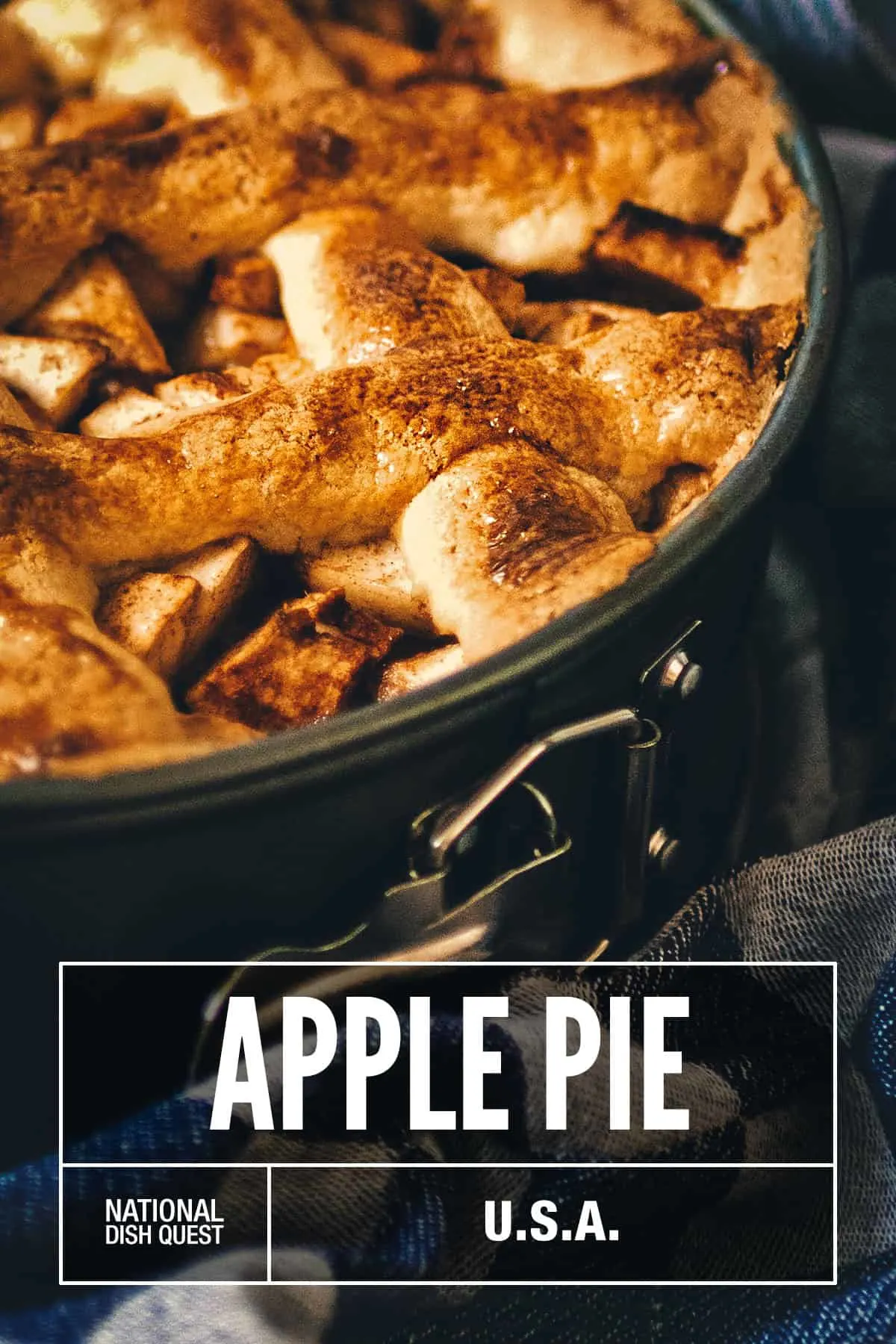 Photo by sabinevanerp via Pixabay
3 PLACES TO TRY JULIAN APPLE PIE
1. Julian Pie Company
If you've heard of Julian apple pie, chances are you've also heard of the Julian Pie Company. As renowned an apple pie producer as any in Julian, the Julian Pie Company has deservingly earned a reputation that precedes it.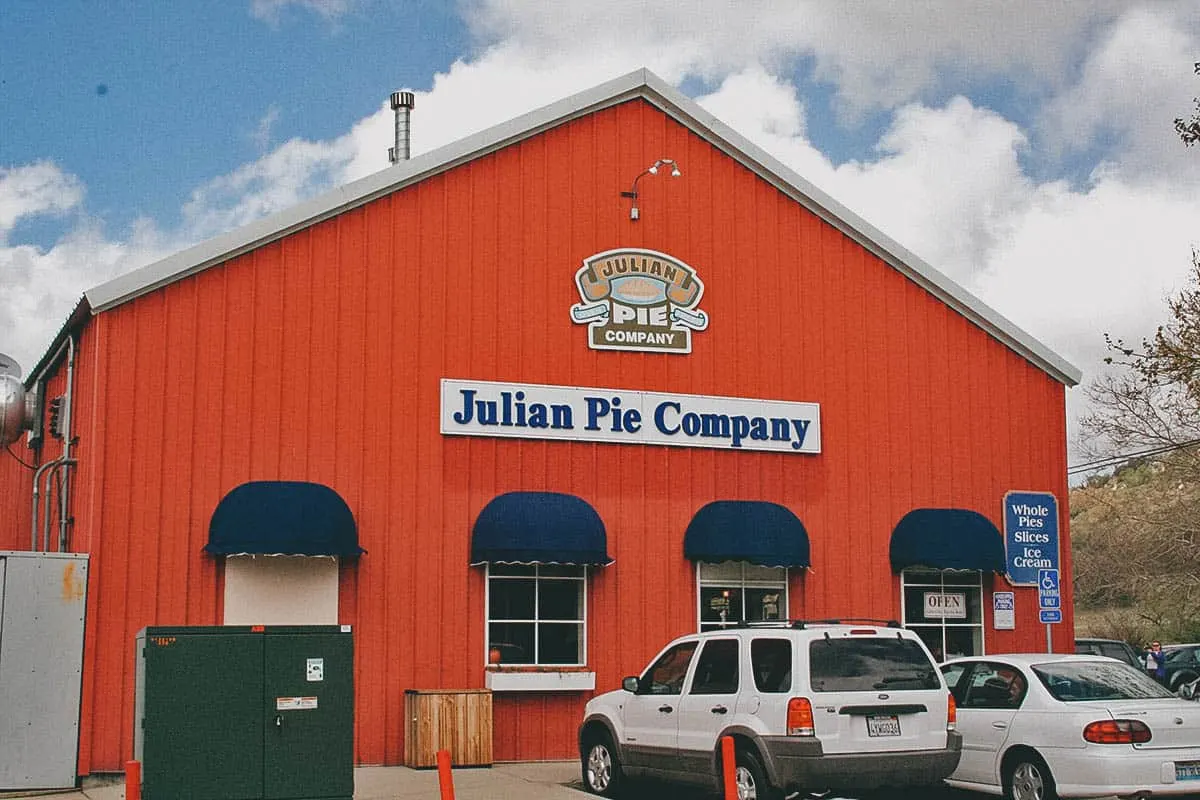 "Julian Pie Company" by Ewen Roberts, used under CC BY 2.0 / Processed in Photoshop and Lightroom
The Julian Pie Company has put its own success to the test; today, the organization owns and operates two locations in and around the immediate Julian area, and simultaneously has excellently preserved apple pies in grocery stores which decorate the west coast, from northern Temecula to Chula Vista. Good news for Julian apple pie lovers: even if you're not planning on frequenting the Julian area, you can likely pick up an equally authentic Julian Pie Company product, at one of your nearest grocery stores!
Inarguably, the best Julian apple pies are always consumed onsite, and the Julian Pie Company's products prove no exception. For more than thirty years, this family-owned and operated pie organization has graced the west coast with simply sensational baked goods. Each reputable apple pie barely eclipses $20 in price, a small price to pay for your own slice of heaven. Granny Smith apples, delicately shaved and baked into their signature flaky crust, with a melt-in-your-mouth crumb topping, makes for an entirely unforgettable culinary experience.
If apple pie simply isn't your speed, feel free to try any one of their award-winning pie recipes! Perhaps the boysenberry apple crumb pie is for you, or maybe you're in the mood for a strawberry rhubarb pie! Each homemade, freshly baked pie promises to put a satisfied smile on your face, and keep it there. It's time that this Fox News and Food Network apple pie favorite became your favorite as well!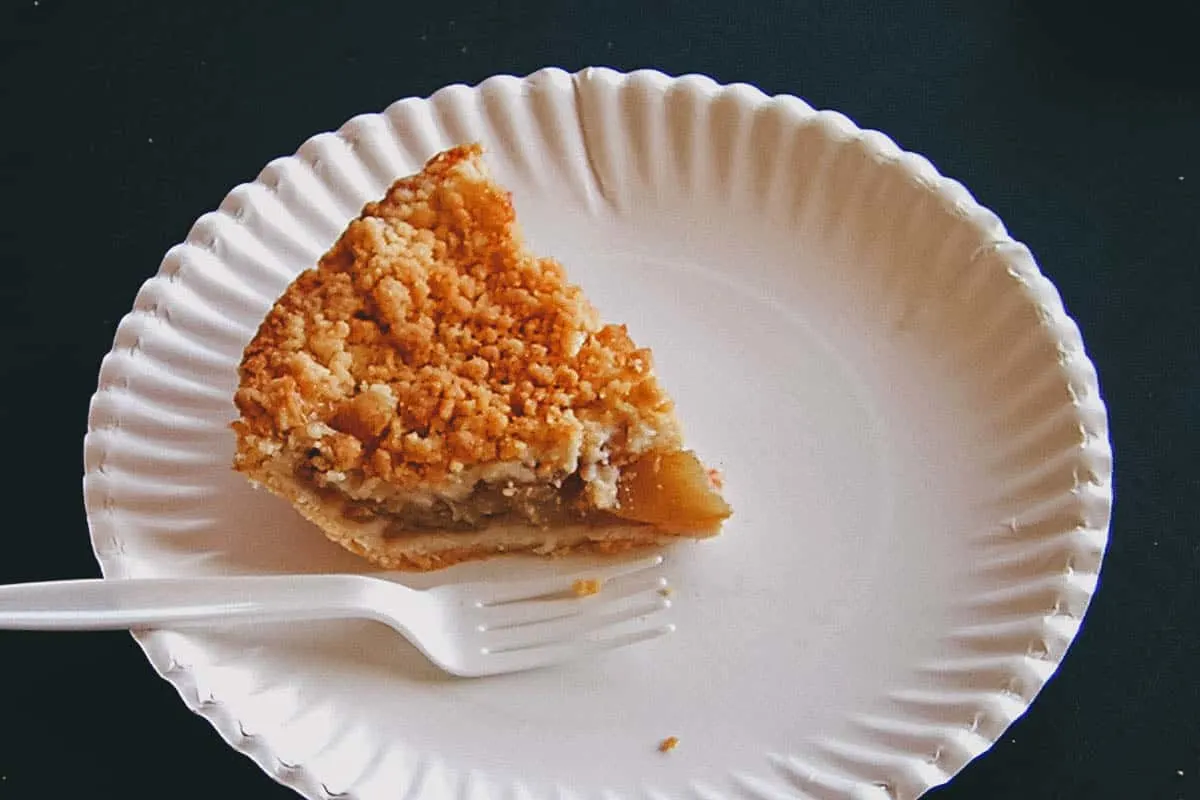 "Dutch Apple Crumb Pie" by Gregg O'Connell, used under CC BY 2.0 / Cropped, processed in Photoshop and Lightroom
2. Candied Apple Cafe – CLOSED
For a terrific, awe-inspiring bite of apple pie you can only find onsite in Julian, check out the Candied Apple Cafe! You'll find this winning location tucked between B Street and Washington Street, near the downtown Julian district, as quaint as any small town historic center of town. Like the Julian Pie Company, the Candied Apple Cafe sports a full range of delicious treats on an expansive menu, including an extensive wine menu, but you'd be cheating yourself if you frequented this destination eatery without sampling their headline product.
The Candied Apple Cafe is actually the cafe portion of the Candied Apple Pastry Co, a joint handmade pastry production venture that allows you take your favorite apple pie home with you! This unique location also offers various other spins on apple bakery products, including delicious Dutch caramel apple tarts and caramel apples! Check in to see if they're carrying a weekend-only candied apple, something worth writing home about after the first bite.
3. California Mountain Bakery
A simple Julian location that nevertheless packs a formidable punch in terms of flavor and affordability alike, the California Mountain Bakery regularly receives visitor ratings that often eclipse those received by Julian apple pie powerhouses Julian Pie Company and Candied Apple Cafe! A respectable apple pie producer in its own right, the California Mountain Bakery may as well serve as your introduction to a class of apple pie all to itself. A rich caliber of apple baked into homemade pie crusts, delicately covered in sugar and topped by whipped cream upon request, you forget your worries as soon as the first bite leaves your fork.
The California Mountain Bakery also offers visitors a fabulous portfolio of alternative apple pies, including its Double Crust Apple Pie, Mango Apple Pie, and Raspberry Apple Pie! Where formidable apple pie quality meets a frequent line out the door, there you'll be formally introduced to the local wonder that is the California Mountain Bakery.
CONCLUSION: APPLE PIES OF UNSURPASSED QUALITY
Welcome to a caliber of apple pie you've never before tasted! Locally grown Granny Smith apples are routinely transformed into apple pie goodness, and paired with select, creamy vanilla ice cream, the distance between you and complete satisfaction is always a short one. Take advantage of any of these unrivaled apple pie vendors, and upgrade your culinary expectations to accommodate Julian apple pies!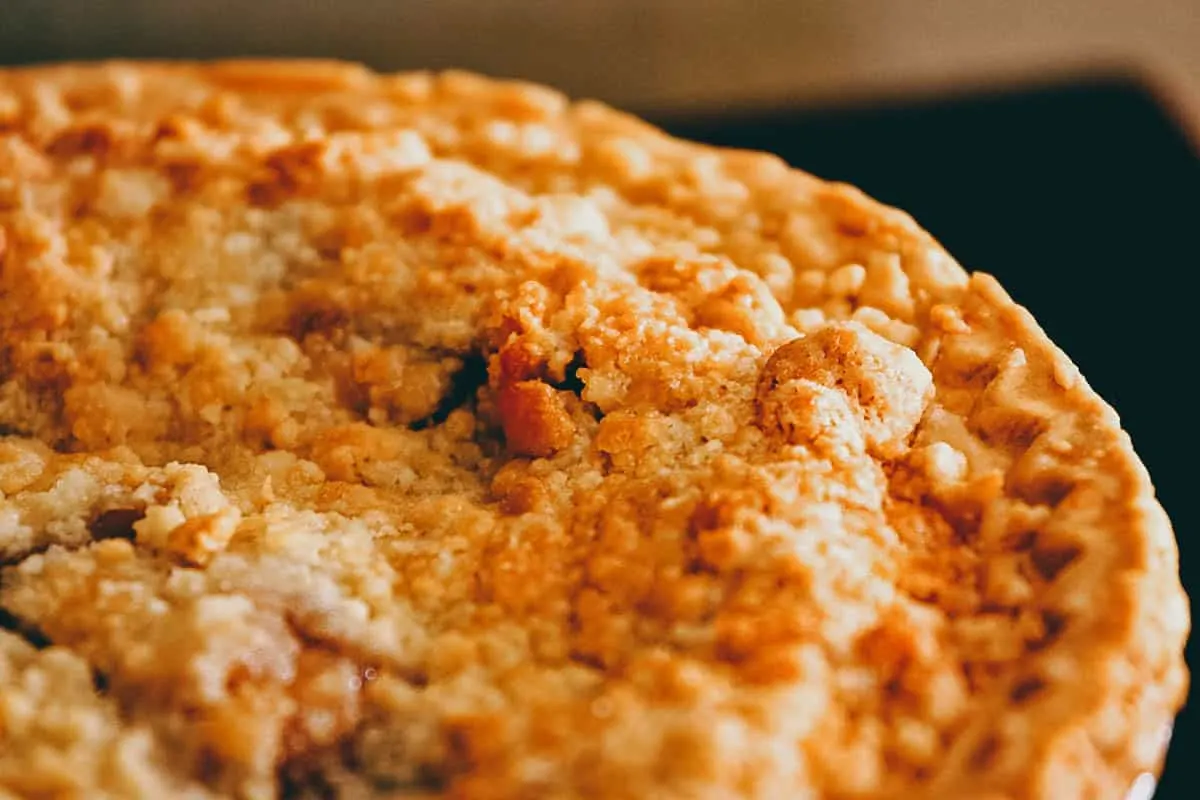 "Crumbles" by Randy Robertson, used under CC BY 2.0 / Processed in Photoshop and Lightroom
COVER PHOTO: "Pie #2" by Alan Levine, used under CC BY 2.0 / Processed in Photoshop and Lightroom