EDITOR'S NOTE: This article was written by Traveleater Sep Simborio and verified by Ann Wanjiru, a diet and nutrition expert from Juja, Kenya.
Kenya is best known for its enchanting wildlife and intrepid marathoners. Indeed, the fascinating fauna is the reason why tourists flock to this continent and cross out one of the most common items on a bucket list for travelers and animal lovers alike – going on a safari.
Perhaps a lesser-known fact about this East African country is its cuisine's inclusion in the top 10 food destinations in Africa despite falling a little below the western food radar. Thanks to Kenyan food, Traveleaters now have another great reason to include Kenya in their list of must-visit countries in the continent.
Save This on Pinterest!
No time to read this Kenyan food guide now? Click on the save button and pin it for later!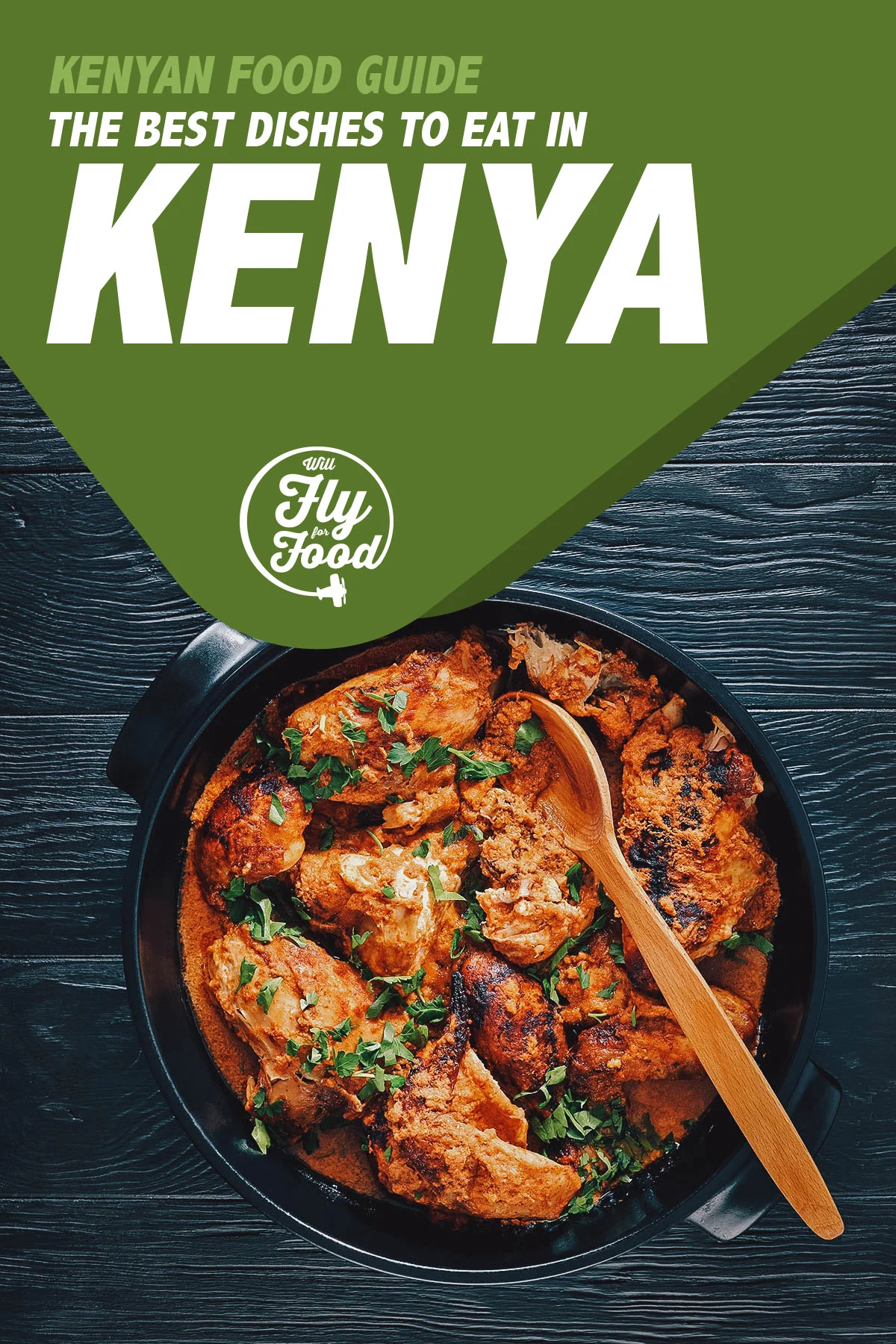 Photo by myviewpoint
WHAT IS TRADITIONAL KENYAN FOOD?
Kenyan food is generally described as eclectically mixed with no particular dish representing the country. Instead, each community has its own native food with staples consisting of corn and other grains such as sorghum and millet, depending on the region, and paired with various meats and vegetables.
Kenya's coastal dishes are unique and recognized as some of the best throughout the country. However, depending on what foods are locally available in a particular area, there are distinct differences to be noted.
In the coastal communities, fish and other seafood dishes are staples. In areas closer to the city, Kenyan dishes vary depending on the preference and ethnicity of working families. But mostly, rice and stew are commonly served.
THE BEST OF KENYAN CUISINE
1. Ugali
There's no better way to start this Kenyan food guide than with ugali, Kenya's national dish. It's arguably the most popular dish, not only in Kenya but in the whole African continent. This Kenyan food staple is made from maize flour, or cornmeal poured into boiling water and consistently mixed until it thickens and reaches a dough-like consistency.
Ugali comes by many names in Kenya and is traditionally served at the center of the table with smaller plates of stew placed around it as side dishes. In the average Kenyan household, ugali constitutes the brunt of the meal but in wealthier homes (and on special occasions), it's usually served with more vegetables and meats like nyama choma.
Ugali is often served with sukuma wiki (pictured below, around the ugali), a type of stew made with vegetables similar to kale. To eat, each person will take turns digging into the ugali using their hands before rolling it into a ball using their fingers. A small indentation is placed using the thumb to scoop the vegetable or meat for a mouthful of stewy goodness.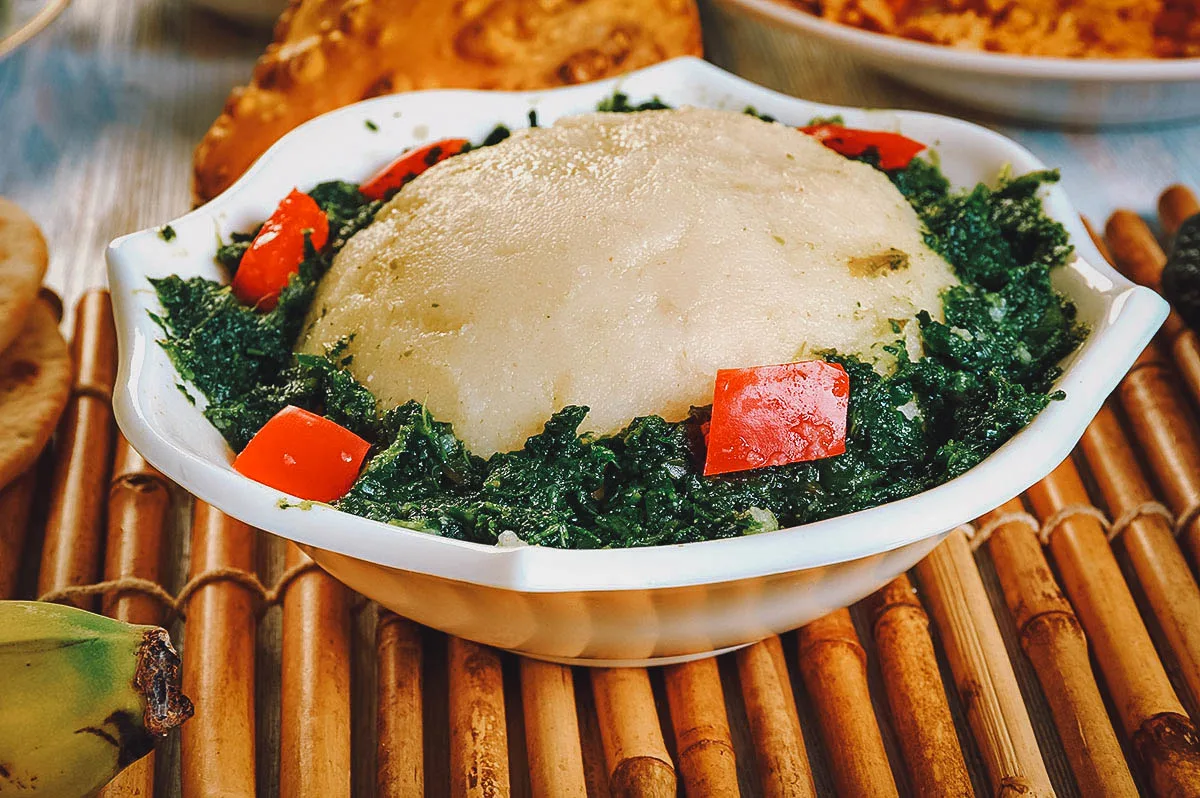 Photo by fanfon
2. Sukuma Wiki
As described, one dish that's often paired with ugali is sukuma wiki. This rustic Kenyan vegetable dish is made chiefly of a leafy vegetable similar to kale called colewort or collared greens, which is sukuma in Swahili. The literal translation of this dish's name is "push the week" or "stretch the week" since the vegetable is generally affordable and widely available in the region throughout the year.
This dish can be made vegan or with protein. A traditional sukuma wiki recipe includes tomatoes, onions, and spices such as cumin, coriander, and saffron powder. It's a perfect dish for those who are trying to stay healthy.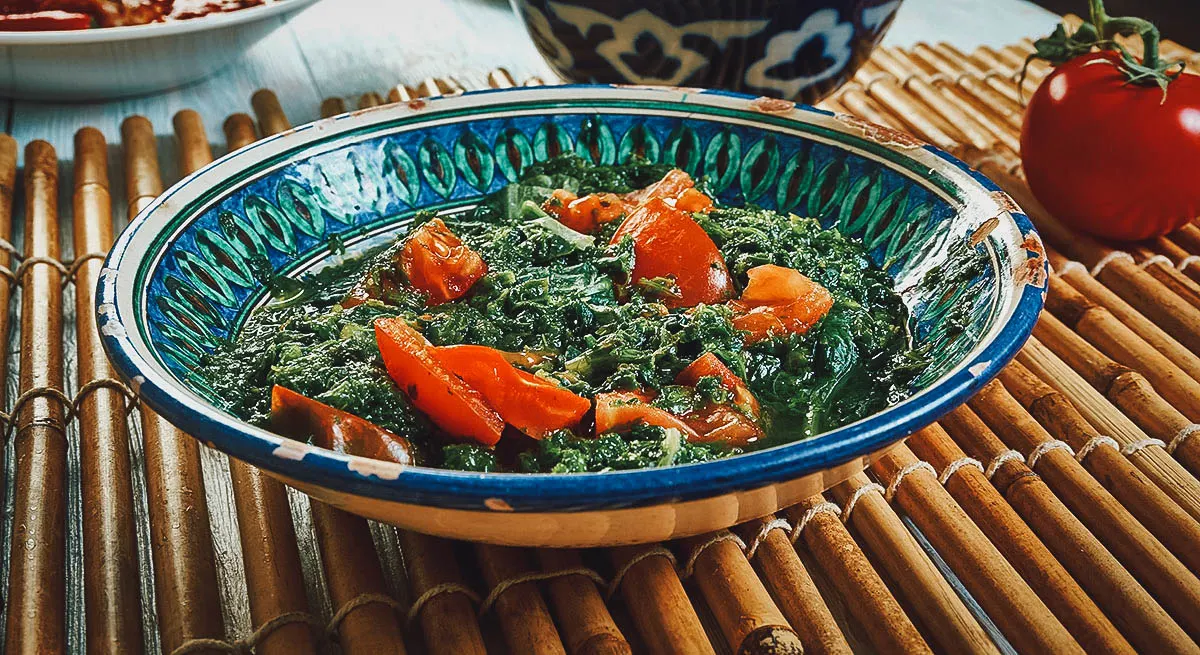 Photo by fanfon
3. Irio
The Kikuyu are an ethnic group of Bantu people who are native to Central Kenya. They are the largest thus far, making up 17% of the Kenyan population by ethnic group, so it's not surprising that they have a substantial culinary contribution to the country in the form of irio.
Irio means food in the Kikuyu language and is a popular Kenyan dish deeply rooted in the Kikuyu tribe. It's made of mashed potatoes, maize, and peas or greens in some variations. This healthy and comforting dish is often served as a side dish and is especially popular when served with grilled steak or nyama choma.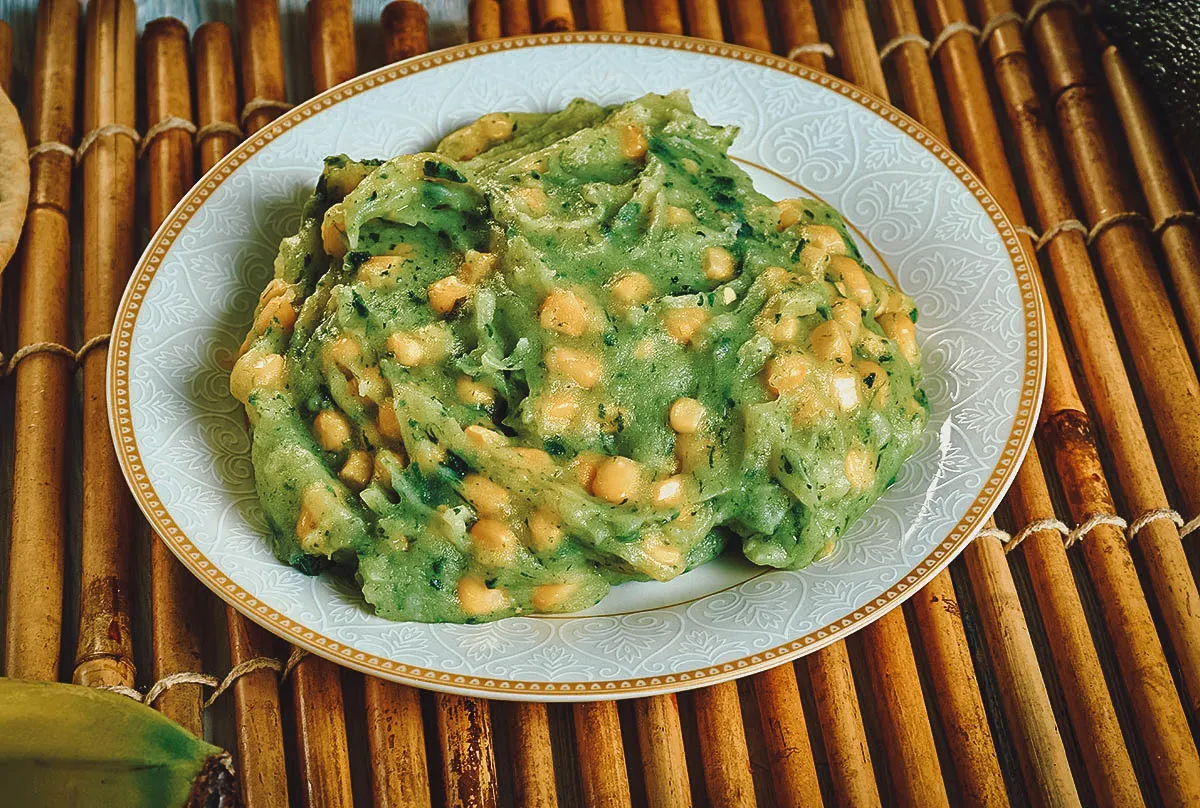 Photo by fanfon
4. Githeri
Githeri is also a humble dish from the Kikuyu tribe and is a staple in Kenya's Central and Eastern parts. Also called muthere or mutheri, githeri is made of maize and beans mixed and stewed in a pot or sufuria.
Despite its simple ingredients, this delicacy is packed with flavor. Onions, tomatoes, and spices such as cumin, turmeric, and the optional cayenne pepper are added to the mix. Some variations have potatoes and meat chunks. Its popularity has never waned since the dish has been the main meal served to students since the 1920s, and it continues to trend with young people.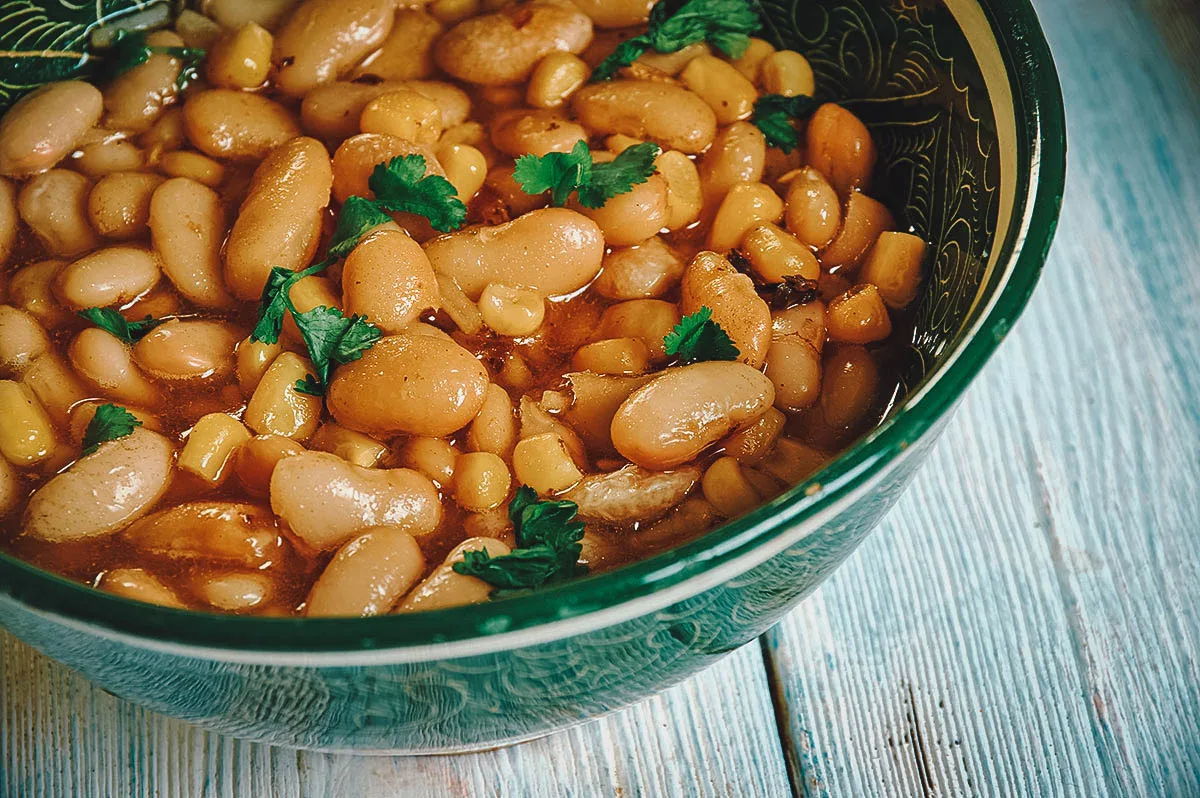 Photo by fanfon
5. Mukimo
The Kikuyu people must really know their way around the kitchen to have so many tasty contributions to Kenyan food culture. Mukimo is another Kenyan staple that's predominantly from communities living around the majestic Mount Kenya. It's made with mashed potatoes and greens with corn and/or beans. It goes well as a side for stews and grilled meat like nyama choma.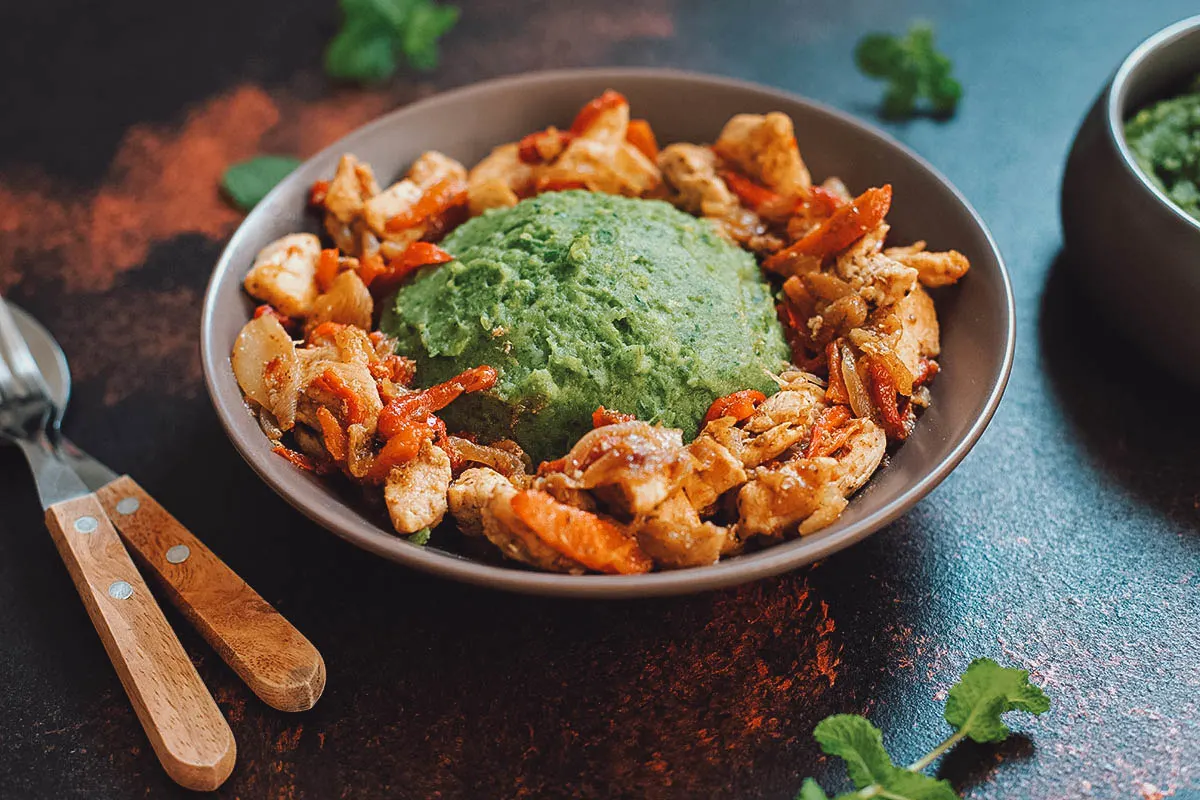 Photo by DariaKM
6. Bhajias
Bhajias refer to a deep-fried snack that's especially popular in Kenya and Tanzania. They're made with thinly sliced potatoes coated in a gram flour batter seasoned with herbs and spices like cumin, coriander, parsley, chili powder, and ginger. Deep-fried till golden brown and crispy, they're a popular street food in Kenya that's often enjoyed with a mango chutney called madras.
Bhajias and madras are both products of Indian culinary influence in Kenya. During the railway construction era, Indian workers provided the bulk of the skilled manpower required for construction. Many would later settle in the country and create Indian dishes that have become part of Kenyan cuisine.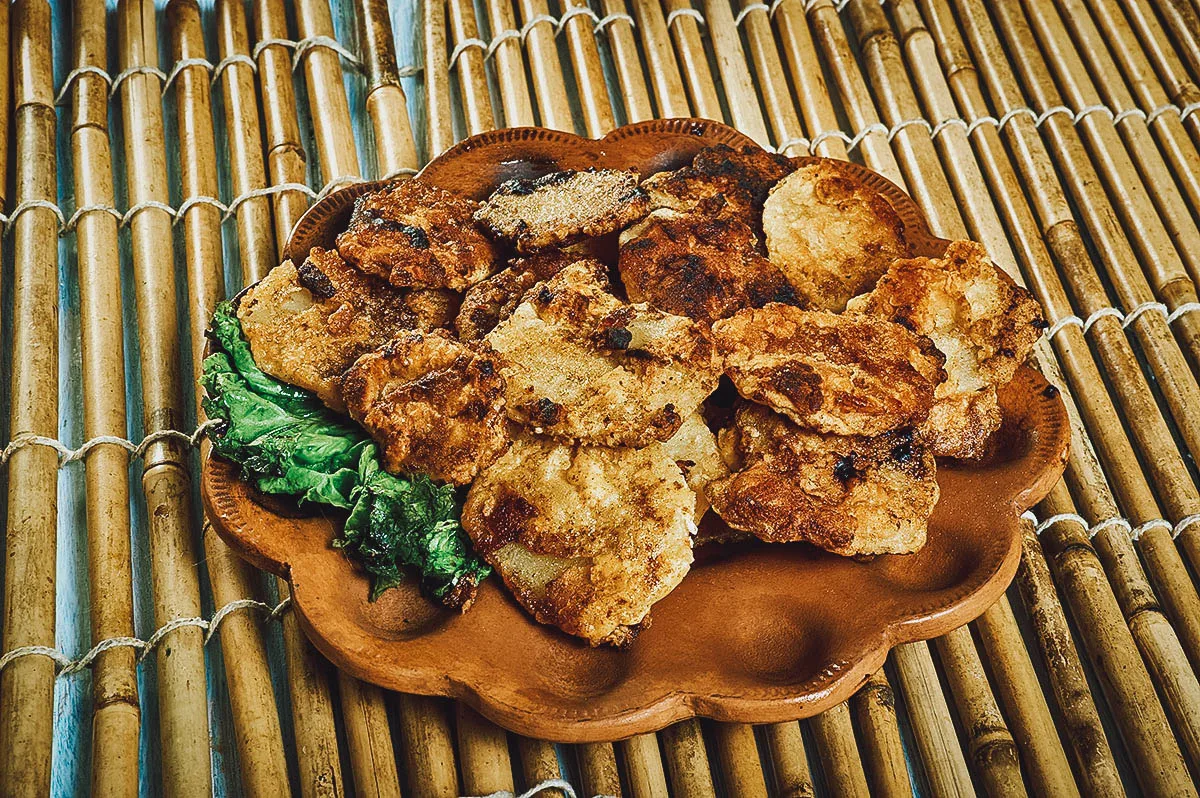 Photo by fanfon
7. Madras
Madras is a condiment known for the unique flavor it brings in combination with other Kenyan dishes. It's a type of chutney that uses mango as the main ingredient. It's mixed with ginger, garlic, tomatoes, onions, coriander, and chili peppers. They're all blended while adding oil and vinegar to achieve a smooth and thin consistency.
This healthy saucy dip is typically served with a variety of chicken and other Kenyan rice dishes or as a snack with crispy bhajias.
Photo by fanfon
8. Matoke
Matoke refers to both the fruit and the dish made from unripe highland bananas. They're often prepared in a stew on their own or as part of a heavier meal with beef.
Recipes for this Kenyan stew vary but the bananas are typically stewed with onions, tomatoes, coriander leaves, beef, spices, and other ingredients. Once the bananas turn soft, the dish is ready to be served, usually with Kenyan chapati.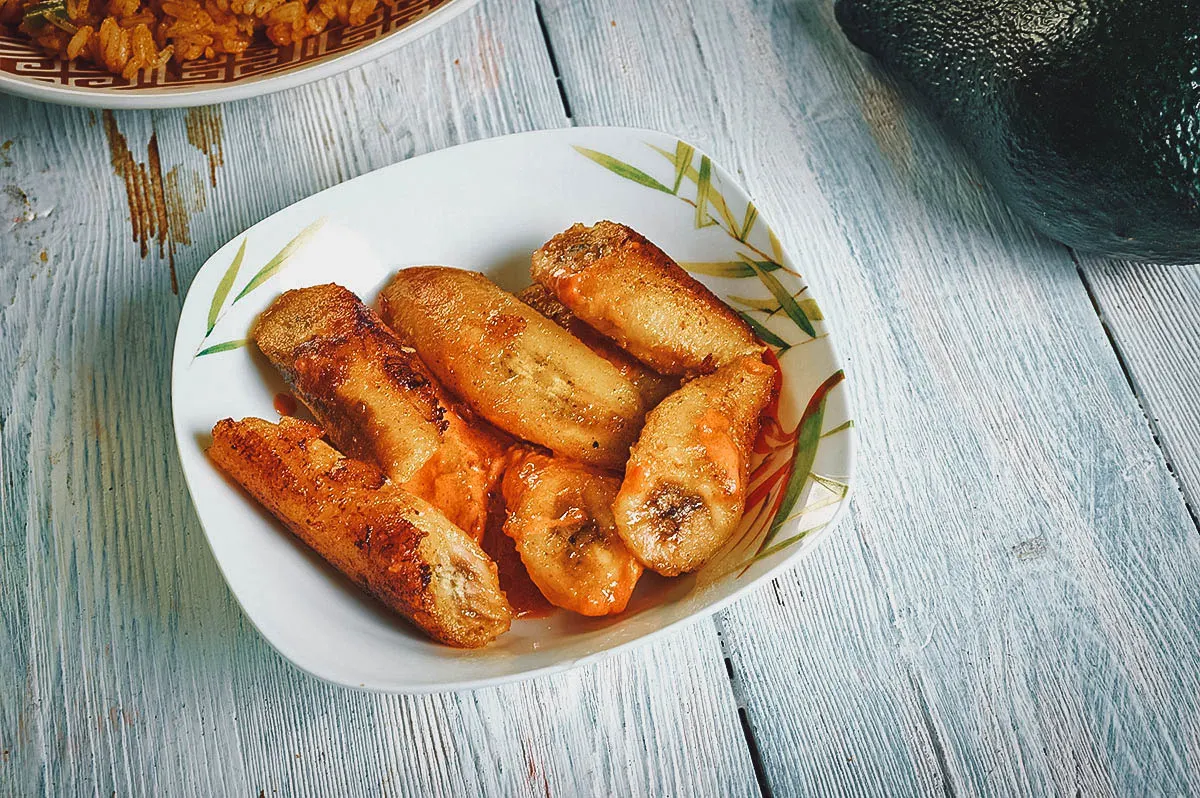 Photo by fanfon
9. Chapati
Chapati is another Kenyan staple dish derived from Indian cuisine. It refers to a type of unleavened flatbread that's become popular in Kenya and other countries in East Africa like Uganda, Tanzania, Zanzibar, and Burundi.
Unlike Indian chapati that's rolled out thinly and made without any oil, East African chapati is thicker and consists of multiple layers. The outer layers are brushed with oil before being browned on both sides in a skillet to give it a crispier texture. From the way it's prepared, it's actually closer to Indian paratha than it is to traditional chapati.
In Kenya, chapati can be enjoyed on its own with ginger tea or paired with a variety of stews, meats, and vegetable dishes.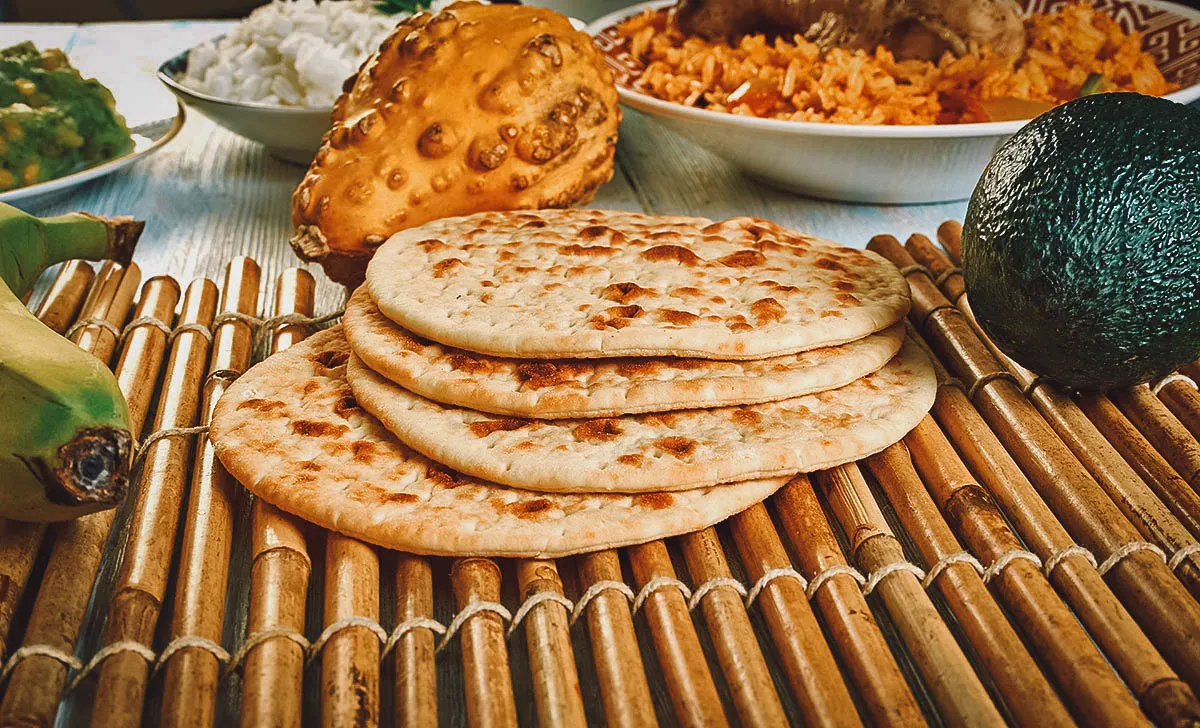 Photo by fanfon
10. Wali wa Nazi
A good side dish can elevate the whole Kenyan dining experience as it complements the main course, and there is nothing more versatile than rice. Asians may have plain white rice that works best with their mains, but Kenya has a better, more flavorful version – wali wa nazi.
Instead of cooking rice in water, this delicious Kenyan staple takes it a step further in flavor when it's cooked in coconut milk. In that way, you can think of it as the Kenyan version of Malaysian nasi lemak.
This Kenyan side dish owes its popularity to the abundance of coconut trees along the coast. It goes perfectly with various curries or chicken, fish, and other meat dishes.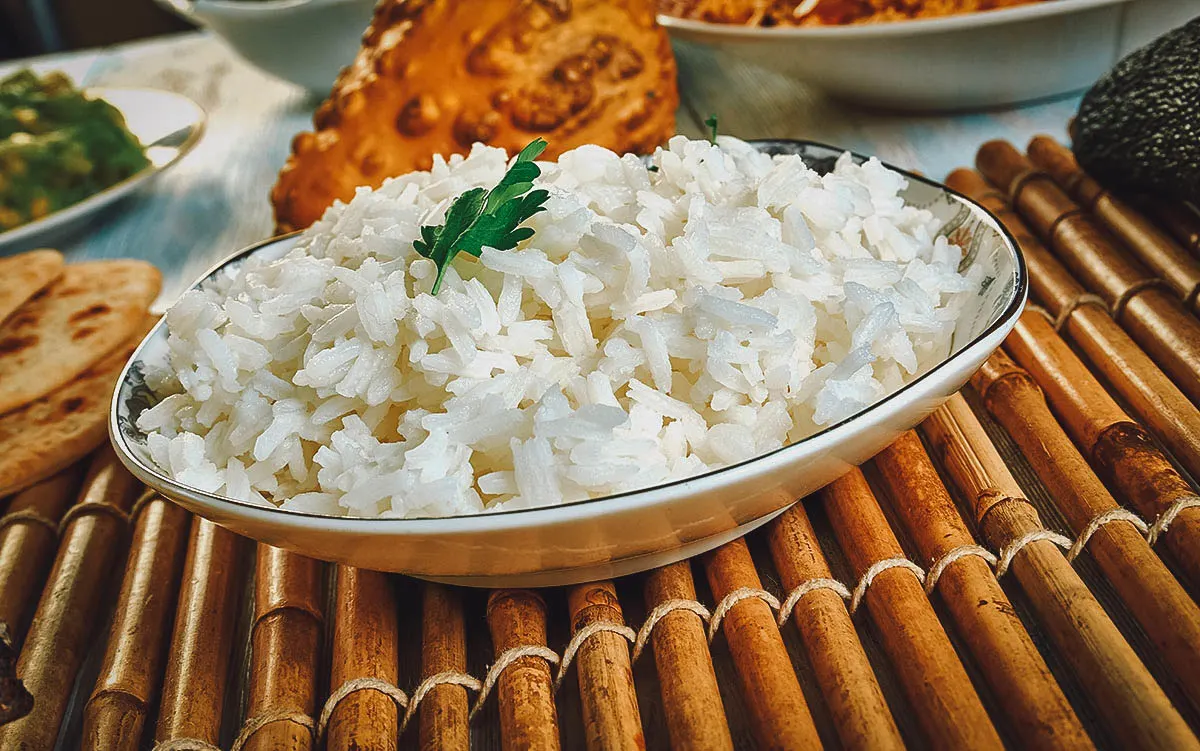 Photo by fanfon
11. Wali wa Kukaanga
Wali wa kukaanga is a Kenyan dish that's best described as the country's take on fried rice. It's made by frying boiled rice in oil and adding onions, turmeric, and vegetables such as carrots, corn, and peas. The dish is great when paired with a salad on the side and Kenyan chicken dishes.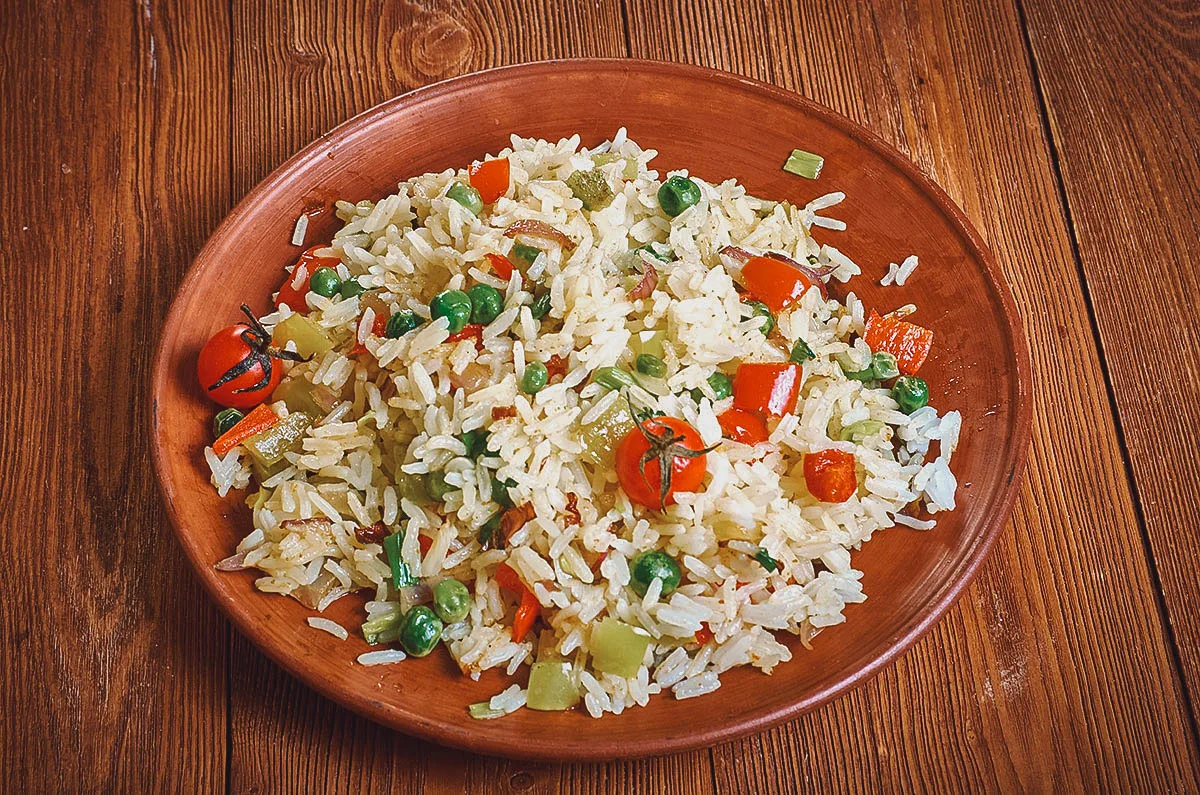 Photo by fanfon
12. Kenyan Pilau
It seems that rice meals run aplenty in Kenya, and one of the best-tasting is pilau. It's a Kenyan staple dish that's widespread in Eastern Africa. Considered as the Kenyan and more celebrated version of Nigeria's jollof rice, this tasty dish is served during special occasions such as public holidays, weddings, and religious events like Eid or Christmas.
What makes the pilau in Kenya rich in flavor are the spices, which include cinnamon, cardamom, and cloves. Chicken and beef can be used as protein, with a bottle of ice-cold Tusker to wash down this delectable Kenyan dish.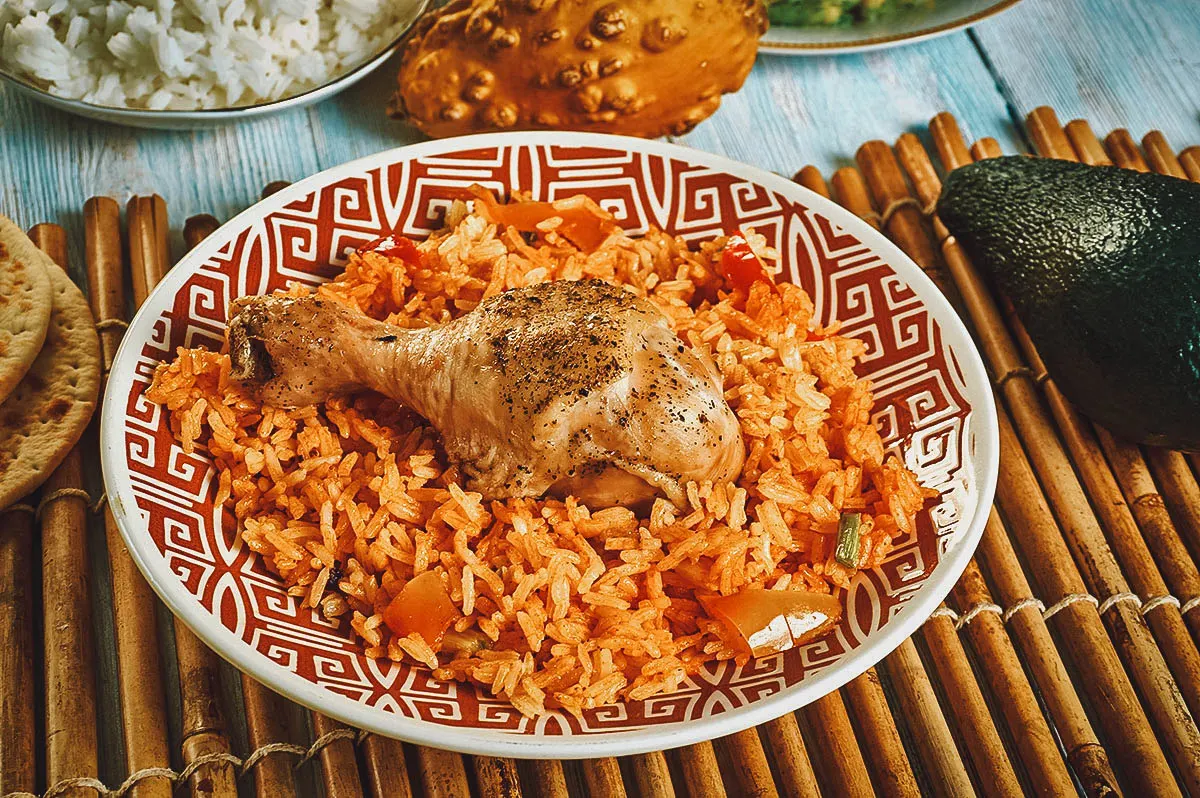 Photo by fanfon
13. Kuku Paka
Kuku paka is a simple chicken dish that's cooked in a flavorful coconut-based curry sauce. Also called kuku na nazi, it has Arabic, Indian, and African influences popular across the coast. Its name is from the Swahili word kuku, which means "chicken", and paka, meaning "to smear, spread, or apply".
The recipe mainly consists of coconut milk or coconut cream and curry spices. The key to this dish is to char-grill the chicken before mixing it in the sauce for that delicious and authentic smokey flavor. Other meats such as fish or shrimp are often used in place of chicken, with some recipes having potatoes and eggs added to the mix. Add a spritz of lime juice before eating to really level up the dish.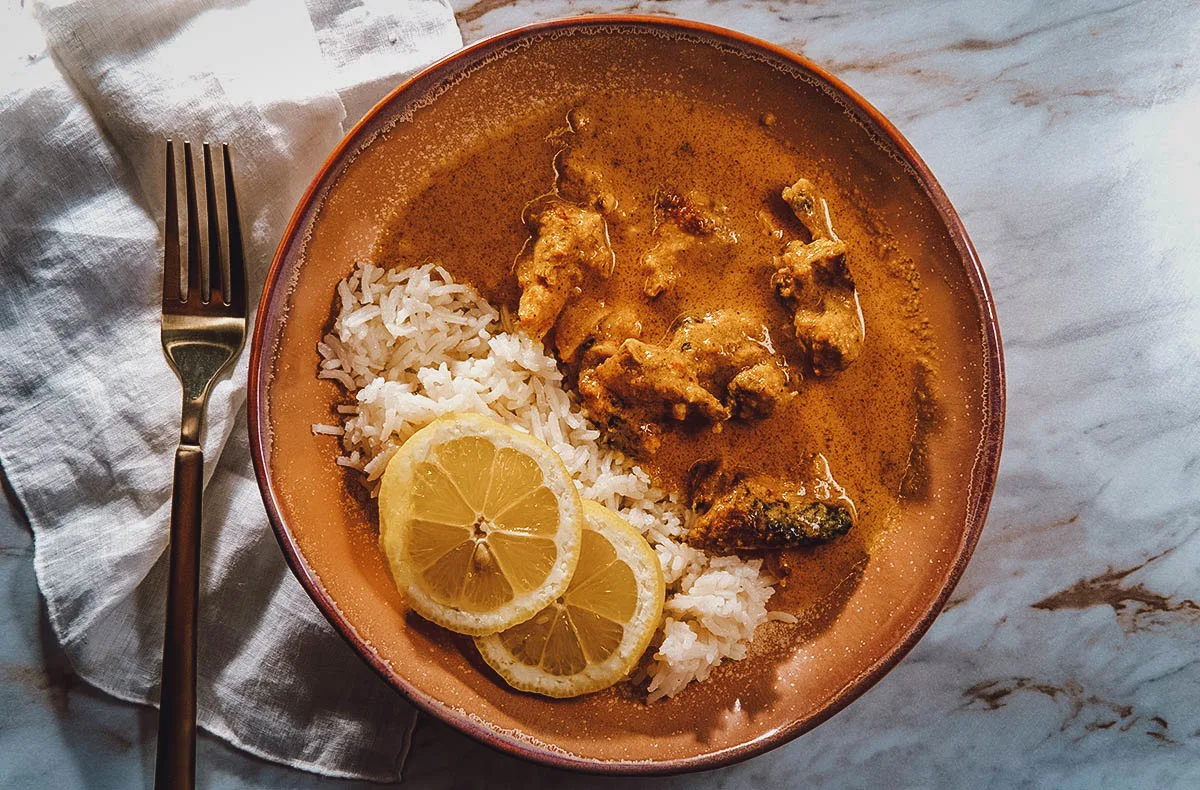 Photo by ezumeimages
14. Kenyan Beef Stew
For some, this Kenyan stew made with beef is the ultimate comfort food. It consists of meltingly tender chunks of beef braised in a tomato-coconut broth with garlic, onions, potatoes, carrots, herbs, and spices. Potatoes are often used to thicken the broth but cornmeal can be used as well.
Popular throughout East Africa, beef stew is typically made with whatever vegetables are available so recipes often vary from household to household. It's is best served over a bowl of rice like wali wa nazi or with a side of chapati and some sukuma wiki.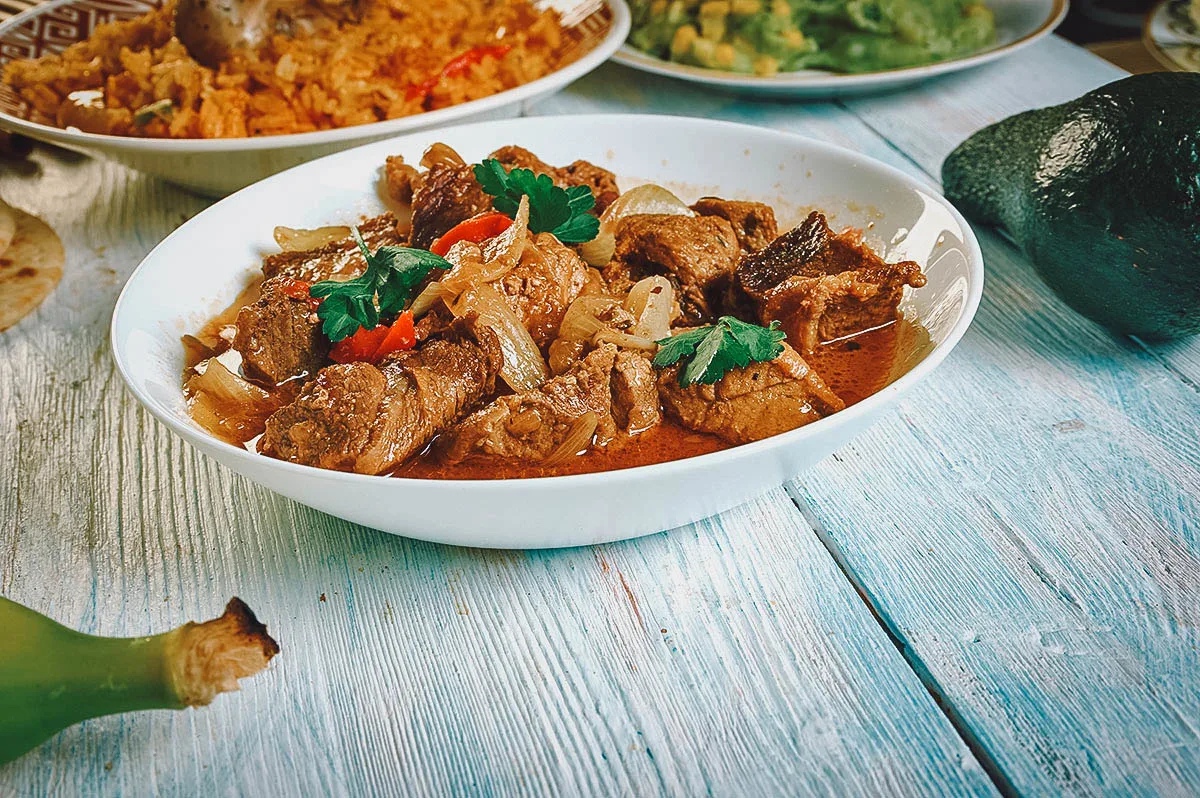 Photo by fanfon
15. Nyama Choma
Nyama choma is considered by many to be a national dish of Kenya. It means "barbecued meat" in Swahili and refers to lightly seasoned roasted meat. Goat is the meat of choice for nyama choma but it can be made with beef as well.
Nyama choma is available throughout the country – from roadside eateries to proper sit-down restaurants – and is often enjoyed with beer and side dishes like salad and ugali.
Photo by Sopotniccy
FINAL THOUGHTS ON KENYAN FOOD
With all the ethnic and foreign influences, Kenyan food is indeed a melting pot of hot delicious stew. Tourists planning to visit are in for a surprise with all the delicious food the country has to offer. For the more adventurous palate, prepare to be taken for a ride across the savanna of flavors unique to this East African nation.
With all this delicious Kenyan food to look forward to, that once-in-a-lifetime safari bucket list experience just got a lot more interesting.
Cover photo by myviewpoint. Stock images via Depositphotos.