To be honest, before visiting Prague for the first time, the one thing I was most excited to try in Czech cuisine wasn't a dish at all, but beer. Specifically pilsner.
A Russian drinker I knew told me that the Czech Republic was home to the world's best pilsner. Czechia has the highest per capita consumption of beer in the world, with the average Czech downing an average of 140 liters of beer per year. That's over 30 liters more than the next country, Austria!
After getting a taste of their pilsner and the local cuisine, it isn't hard to understand why beer is so popular in the Czech Republic. The simplest Czech lagers best the fanciest microbrews and go so well with Czech food, which is heavy on hearty soups, meat dishes, and rich gravies.
Unapologetic carnivores will have traditional Czech dishes like uzené (smoked meat), roast pork, and guláš (goulash) to look forward to in the Czech Republic. All washed down of course, with the finest Czech beer.
If you're visiting Prague for the first time, then here are twenty traditional dishes to look for in the Czech Republic.
FOOD IN CZECHIA QUICK LINKS
If you're visiting the Czech Republic and want to dive into Czech cuisine, then you may be interested in joining a Czech food tour.
TOURS
Save This on Pinterest!
No time to read this article on traditional Czech food? Click on the save button and pin it for later!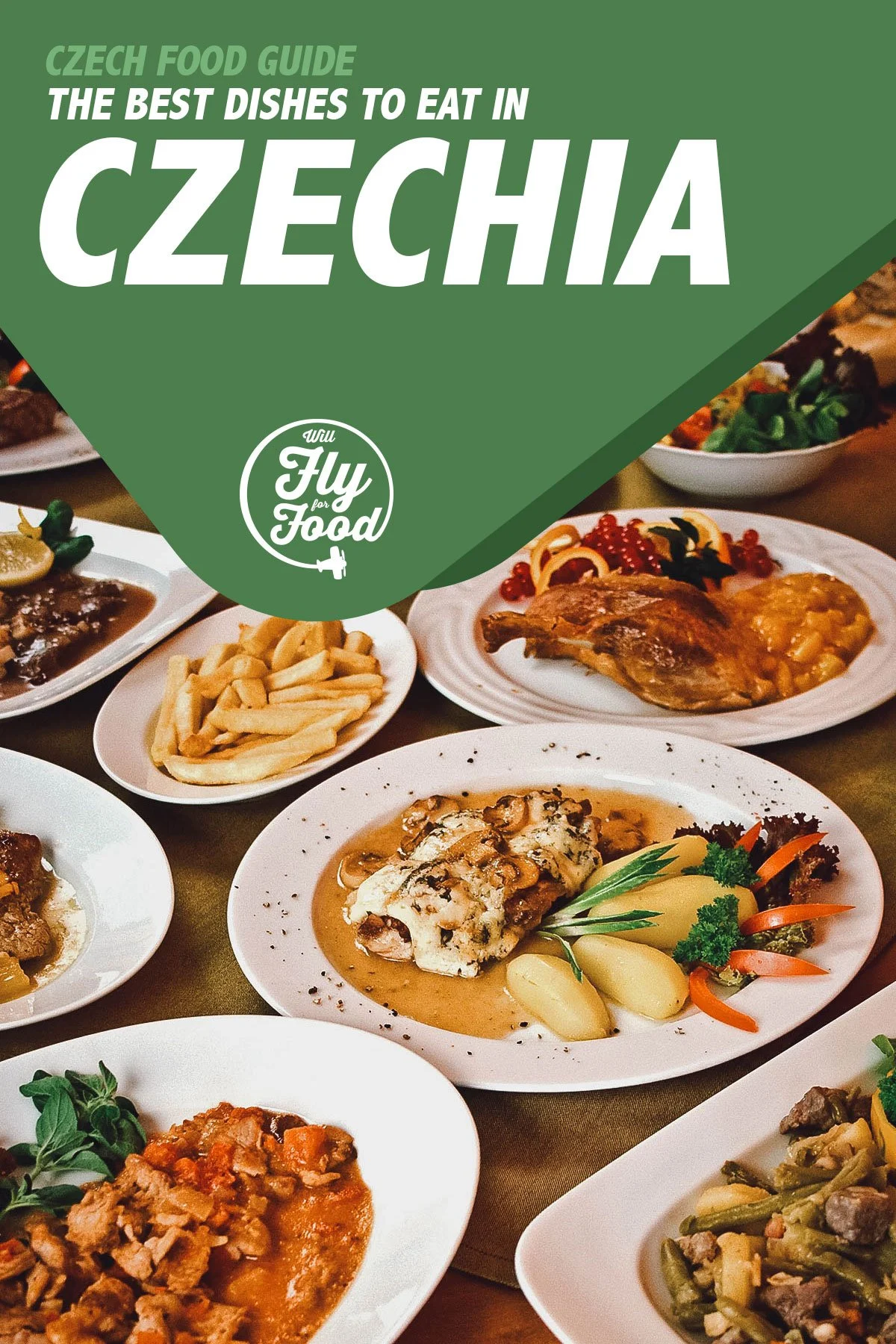 Photo by rsedlacek
WHAT IS TRADITIONAL CZECH CUISINE?
Like many countries that share borders with other nations, Czech cuisine shares a number of similarities with the cuisines of its neighbors. Germanic staples like sauerkraut and dumplings are prominent, as are Austrian and Hungarian imports like schnitzel and goulash.
Conversely, many pastries and cakes that have become widespread throughout Central Europe are said to originate from the Czech lands.
Like many of its neighbors, typical Czech meals are comprised of multiple courses. This is said to be an influence of French cuisine, a trait that's common throughout the former Habsburg Empire.
The first course in a Czech meal is usually a soup dish, followed by the main course and then dessert. Meats, bread dumplings, and starchy root vegetables typically comprise the main course. Meats are often roasted (or baked) and then poured over with creamy sauces or heavy gravies.
As you'd expect, many Czech meals are accompanied by beer, usually pilsner.
MUST-TRY CZECH DISHES
This Czech food guide has been organized by category to make it easier to go through. Click on a link to jump to any section of the guide.
SANDWICHES / SOUPS / SIDES
1. Obložené Chlebíčky
Czech cuisine isn't the prettiest but this first dish is a head-turner. Known as obložené chlebíčky (or simply chlebíčky), it's a type of open-faced sandwich that's popular in the Czech Republic and Slovakia.
Chlebíčky are made with slices of soft veka bread topped with a variety of ingredients like cured meats, cheeses, hard-boiled eggs, fresh vegetables, herbs, and different spreads. The toppings are often artfully arranged on top of the bread so they look like edible works of art, similar to sushi.
Chlebíčky are so pretty that eating them feels almost criminal. Equally as eye-catching as Danish smørrebrød, I like to think of them as the prettier cousins of Spanish pintxos.
Bistro Sisters in Stare Mesto (Old Town) is one of the most popular restaurants in Prague to try chlebíčky. Unfortunately, they were closed for renovations on our last visit so we went to Lahudky Zlaty Kriz instead. Their chlebíčky were excellent as well.
Regardless of where you have them, one thing is for sure, trying chlebíčky is something you need to add to your Prague itinerary.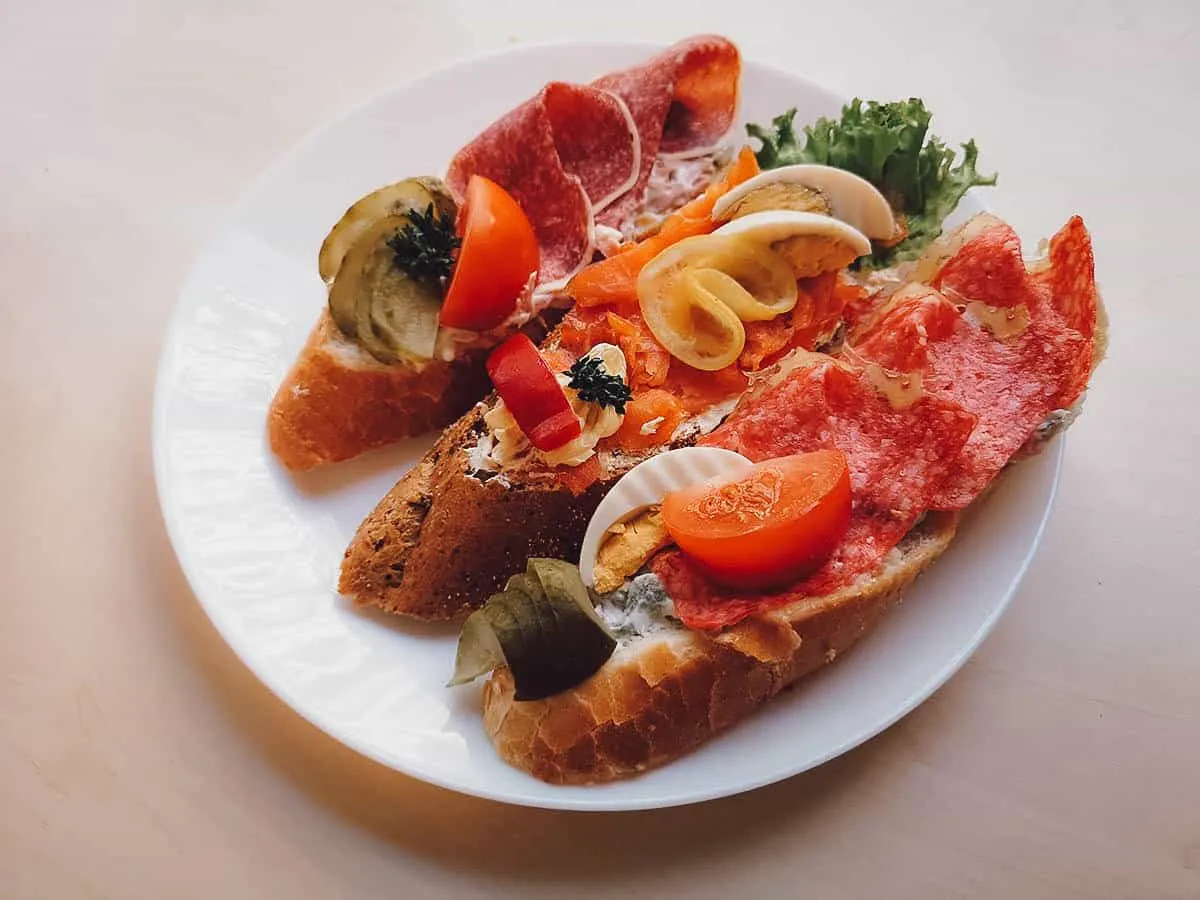 2. Fazolova Polevka
Bílá fazolová polévka refers to a type of white bean soup that's popular in Czech cuisine.
It was interesting to learn that farmable meat in the Czech Republic didn't become abundant until recent generations. Before then, meat was typically reserved for the weekend so it's no surprise that hearty and filling soups like bílá fazolová polévka formed a large part of the Czech diet.
Like many dishes that are passed down from generation to generation, there isn't a set recipe for bílá fazolová polévka. The one constant is that it's made with white beans that are soaked overnight and partially cooked before being mixed with other ingredients like vegetables, herbs, seasonings, and sour cream.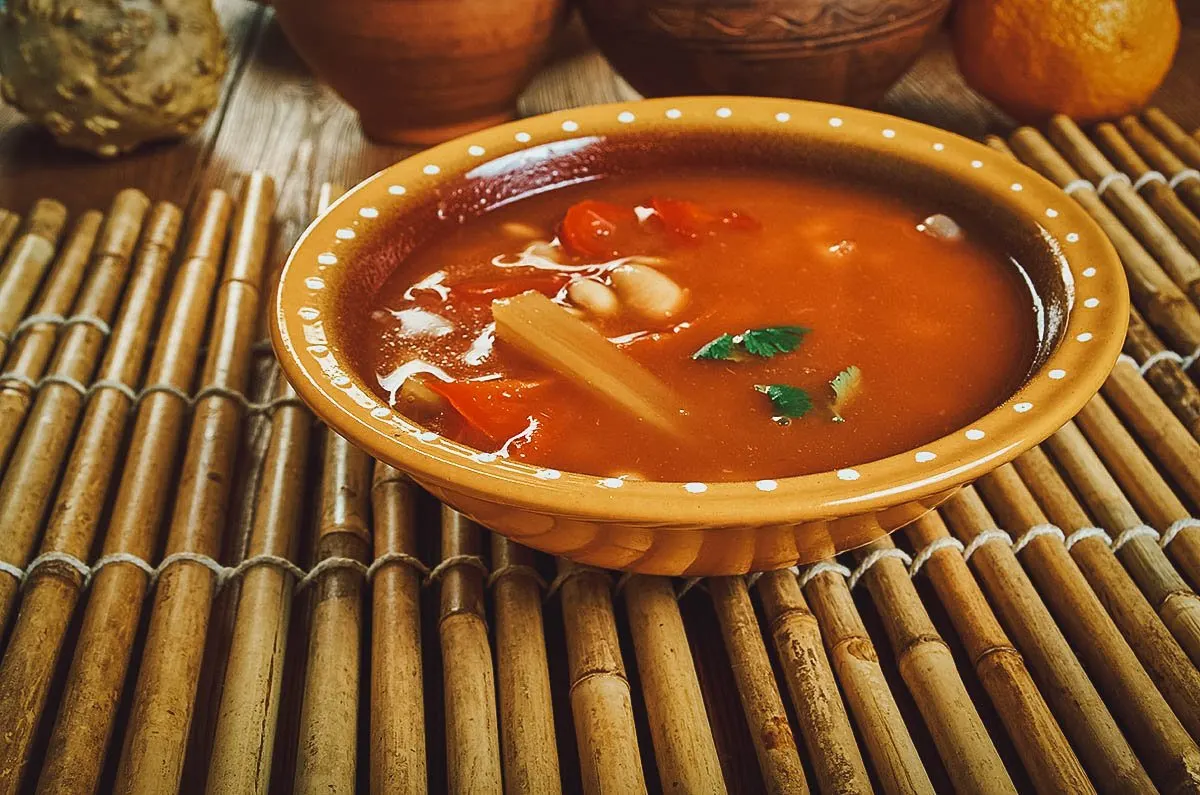 Photo by fanfon
3. Zelňačka
Zelňačka is a thick Czech soup made with sauerkraut (kysane zeli) and sausage (klobasa) as its main ingredients.
To prepare, onions are sautéed in lard before being seasoned with crushed caraway seeds and sweet paprika. Stock is added to the pot, followed by sauerkraut, potatoes, and seasonings. Sliced sausages are then pan-fried in lard before being thrown into the soup.
Like many traditional Czech soups, zelňačka is a hearty and filling soup that's sure to warm you up on cold winter days.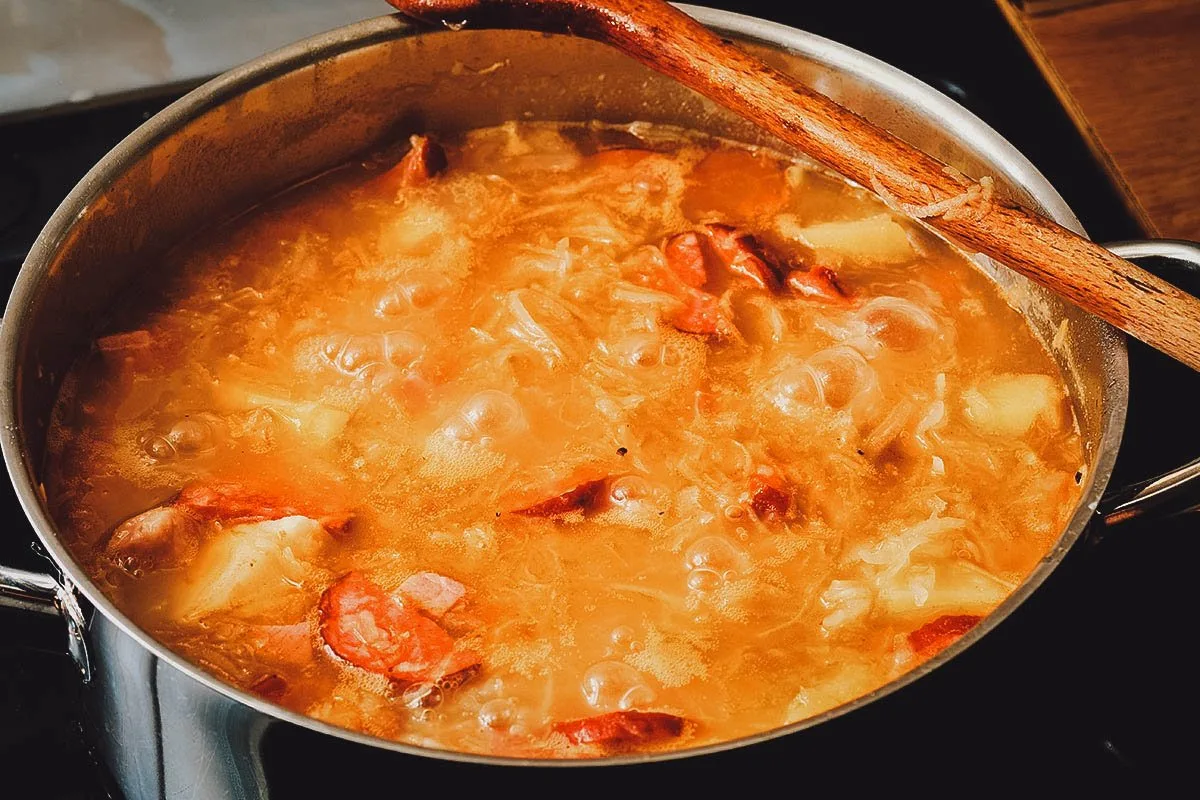 Photo by jan_mach
4. Kulajda
If you like mushroom soup, then you need to try kulajda. It's another type of hearty Czech soup made with mushrooms and other ingredients like hard-boiled eggs, potatoes, fresh dill, heavy cream, and vinegar.
Also known as jihočeská kulajda, this popular Czech dish is originally from the Jižní Čechy region in southern Bohemia. It's a forested region that's home to an abundance of wild mushrooms.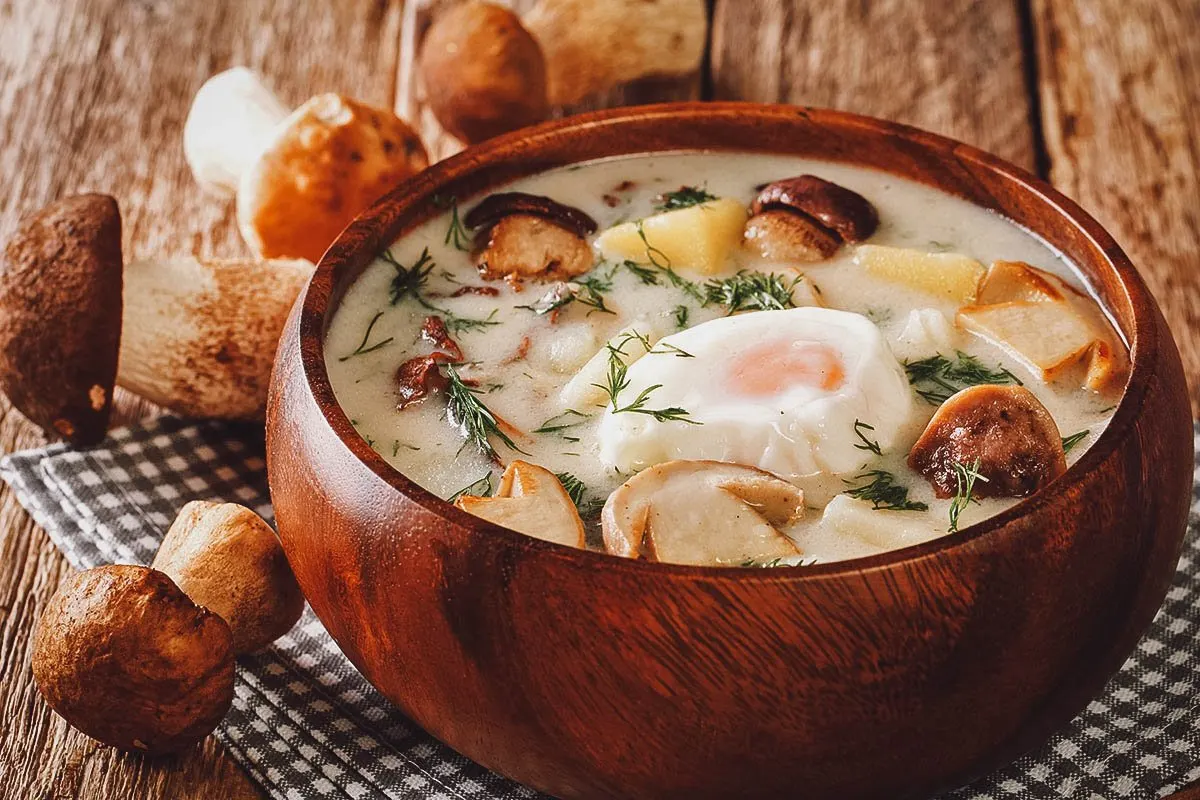 Photo by lenyvavsha
5. Česnečka
If you plan on drinking a lot of pilsner in the Czech Republic, then you may want to familiarize yourself with česnečka. Also known as česneková polévka, it's a type of Czech garlic soup that's often prepared as a hangover cure.
Česnečka is a type of clear Czech soup that's made with potatoes and tons of fresh garlic. Dried marjoram and bay leaves are the herbs of choice in this fortifying soup that's finished with toasted croutons and sometimes a raw egg.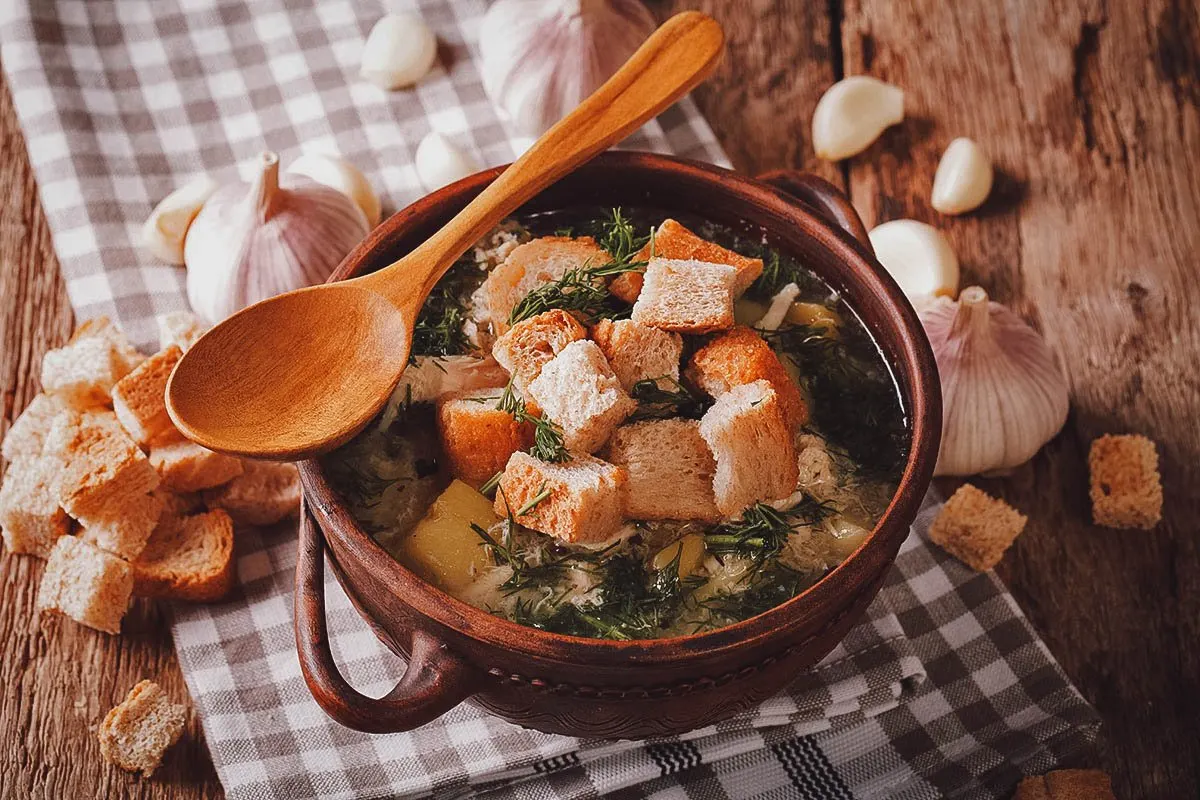 Photo by lenyvavsha
6. Guláš
Guláš (or goulash) is a Czech dish of Hungarian origin that's become popular throughout Central Europe. It refers to a meat and vegetable soup or stew that's been seasoned with paprika and other spices.
Guláš can be made with different types of meat but in the Czech Republic, it's most often made with beef (hovězí guláš). Popular at Czech pubs, it's usually garnished with slices of fresh onions and served with a side of boiled or steamed bread dumplings (knedlíky).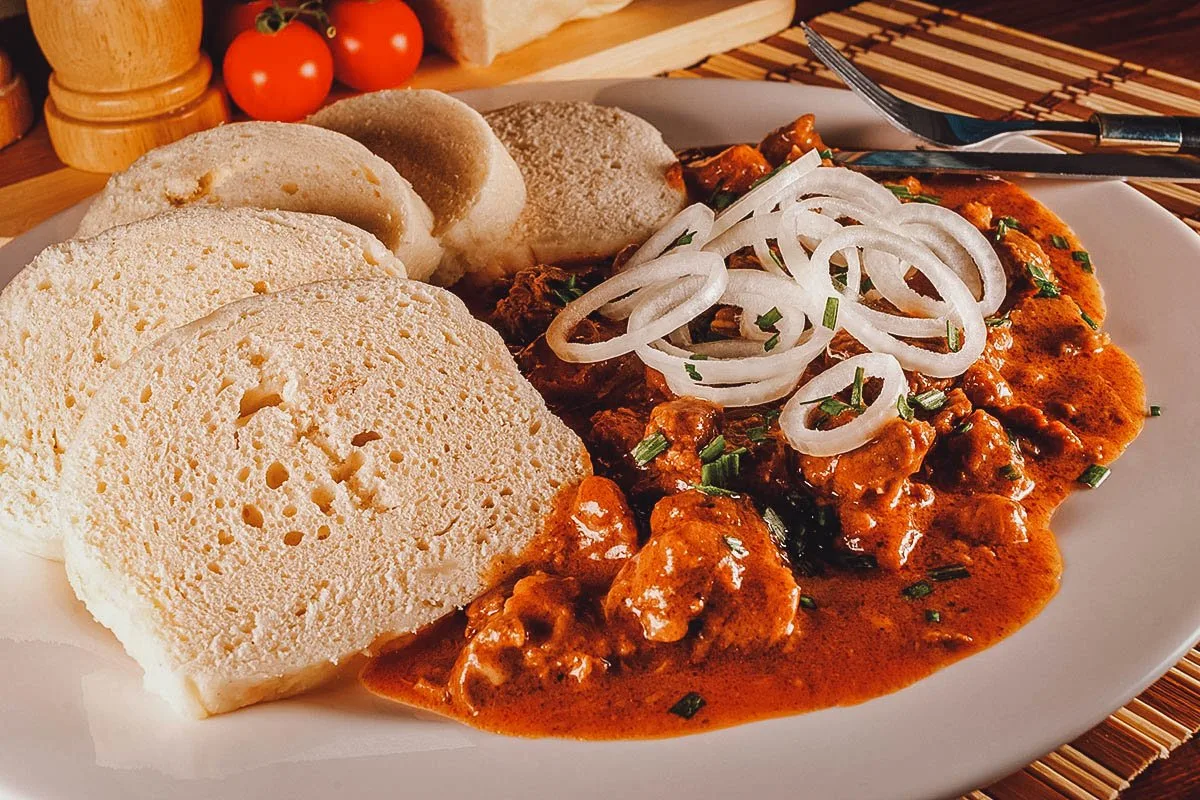 Photo by stockfotocz2
7. Knedliky (Bread Dumplings / Potato Dumplings)
These soft dumplings are a common side dish across many Central and Eastern European cuisines. They're known by a variety of different names like knödel or knedle, but in the Czech Republic, they're referred to as knedlíky.
Knedlíky can be made in different ways. Two of the most well-known versions are houskové knedlíky (bread dumplings) and bramborové knedlíky (potato dumplings). The former is made with yeasted dough while the latter contains mashed potatoes. Both are shaped into cylindrical rolls before being boiled or steamed.
Order typical Czech dishes like roast pork or svíčková at traditional Czech restaurants in Prague and you're sure to find them served with slices of bread or potato dumplings.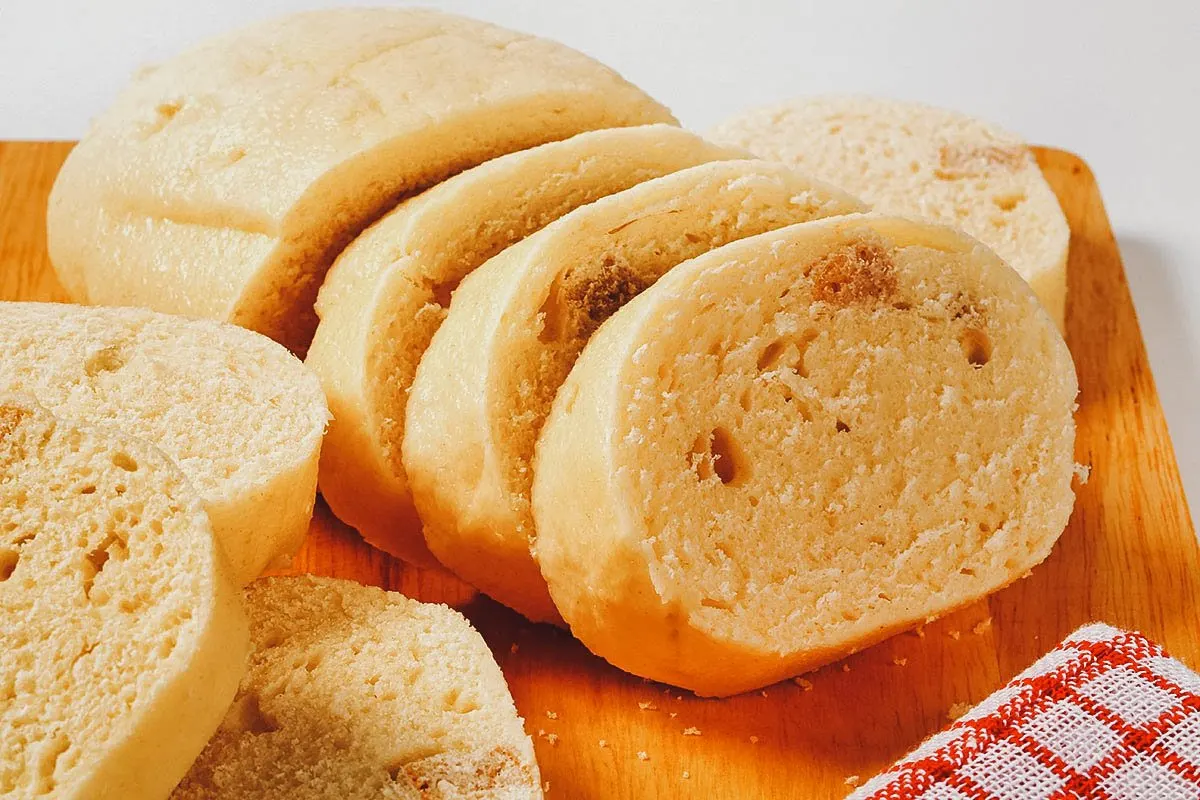 Photo by ajafoto
8. Bramboráky
Fried potato pancakes are a common sight in many countries and the Czech Republic is no exception. Known locally as bramboráky, these traditional Czech potato pancakes are made from raw shredded potatoes mixed with loads of garlic and marjoram. Depending on the cook, they can be made with additional ingredients as well like sauerkraut, milk, or smoked meat.
Served hot and crispy, these traditional Czech pancakes are often enjoyed for dinner or as a snack. They can be eaten on their own but they're best when paired with condiments and toppings like sour cream, apple sauce, cottage cheese, or grated cheese.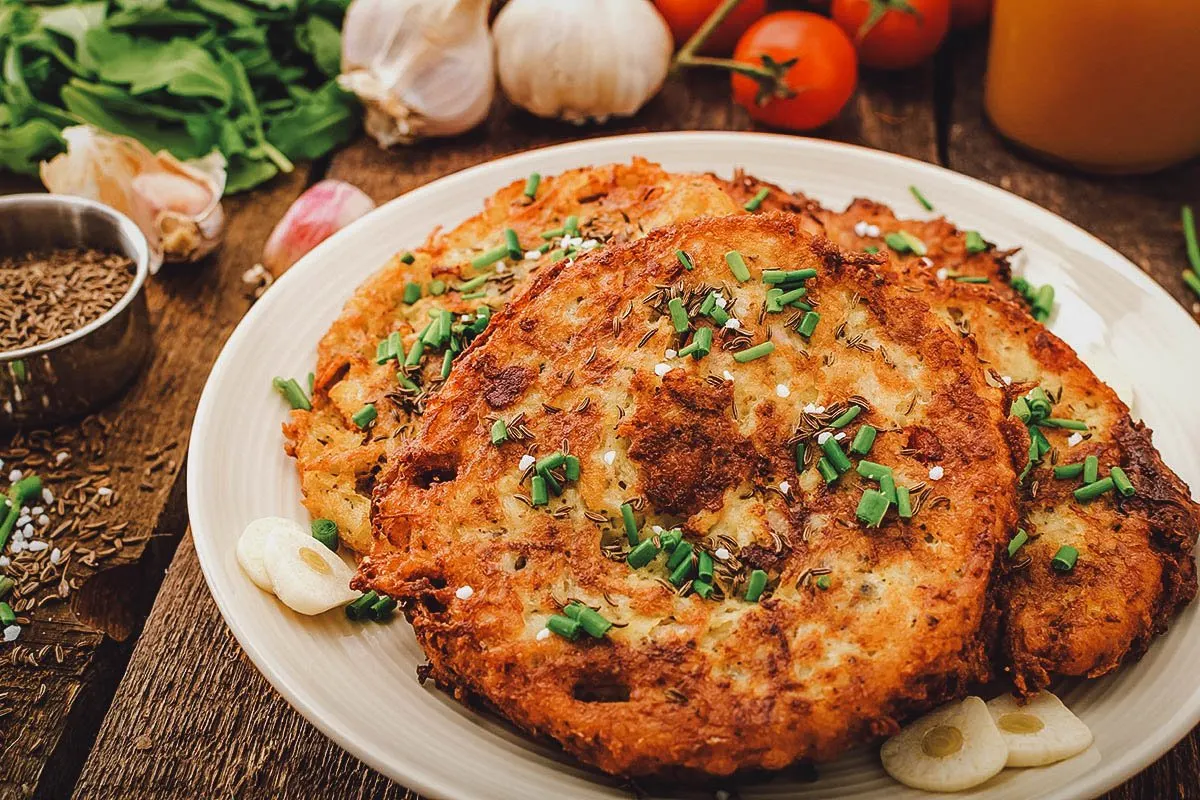 Photo by Peteer
9. Smažený Sýr
Who doesn't like fried cheese? Also known as smažák, smažený sýr is one of the most popular traditional Czech dishes. It's a simple but delicious fried cheese dish that's commonly served at many traditional Czech restaurants.
Smažený sýr is made with a thick slice of semi-hard cheese that's been coated in flour, breadcrumbs, and beaten eggs before being pan-fried in oil. It's typically eaten as a main dish with a side of tatarská omáčka (Czech tartar sauce) and fried or boiled potatoes.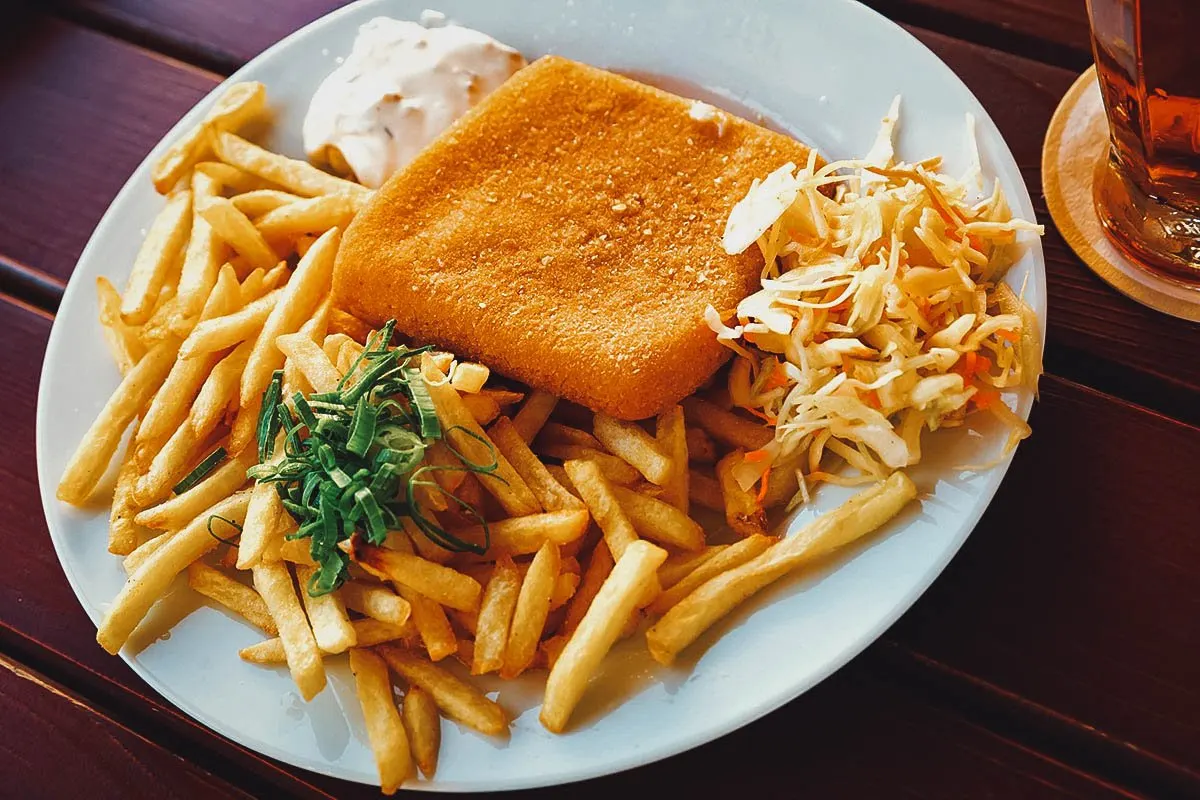 Photo by Jim_Filim
MEAT DISHES
10. Uzené Maso
Uzené maso refers to any type of smoked meat in Czech cuisine. As previously described, meat was generally served only on weekends in the Czech Republic so people needed a way to preserve meat.
Some of the most popular types of uzené maso include uzené koleno (smoked pork joints), uzená žebírka (smoked pork ribs), and slanina (bacon).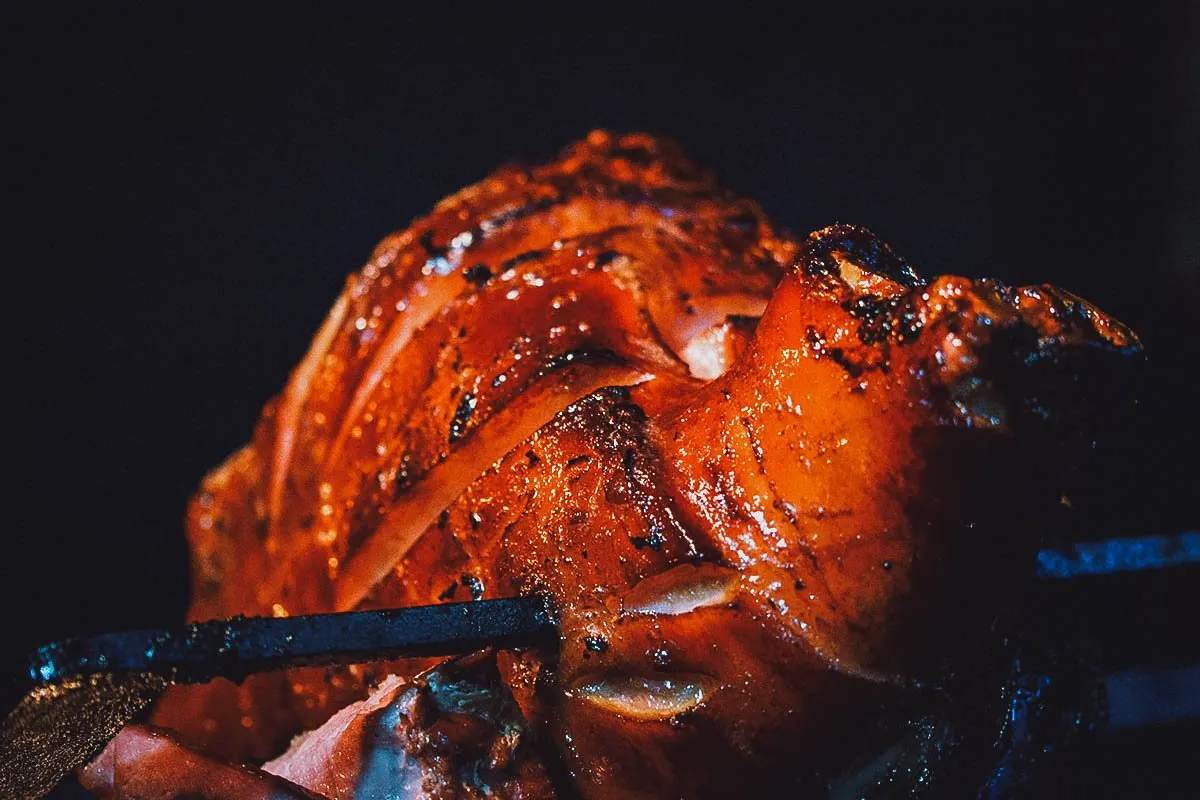 Photo by Anaisia29
11. Tatarák
Steak tartare is common to many cuisines in Europe and the Czech Republic is no exception.
Known as tatarák, the Czech version is typically made with finely minced beef tenderloin that's shaped into a burger patty and topped with raw egg yolk and other ingredients like chopped onions, cheese, herbs, and spices. It's often enjoyed with fried wheat rye bread and raw garlic cloves that are meant to be rubbed on the bread.
At Czech restaurants, tatarák can be seasoned beforehand but it's more commonly served with the spices and condiments on the side so customers can season the meat themselves.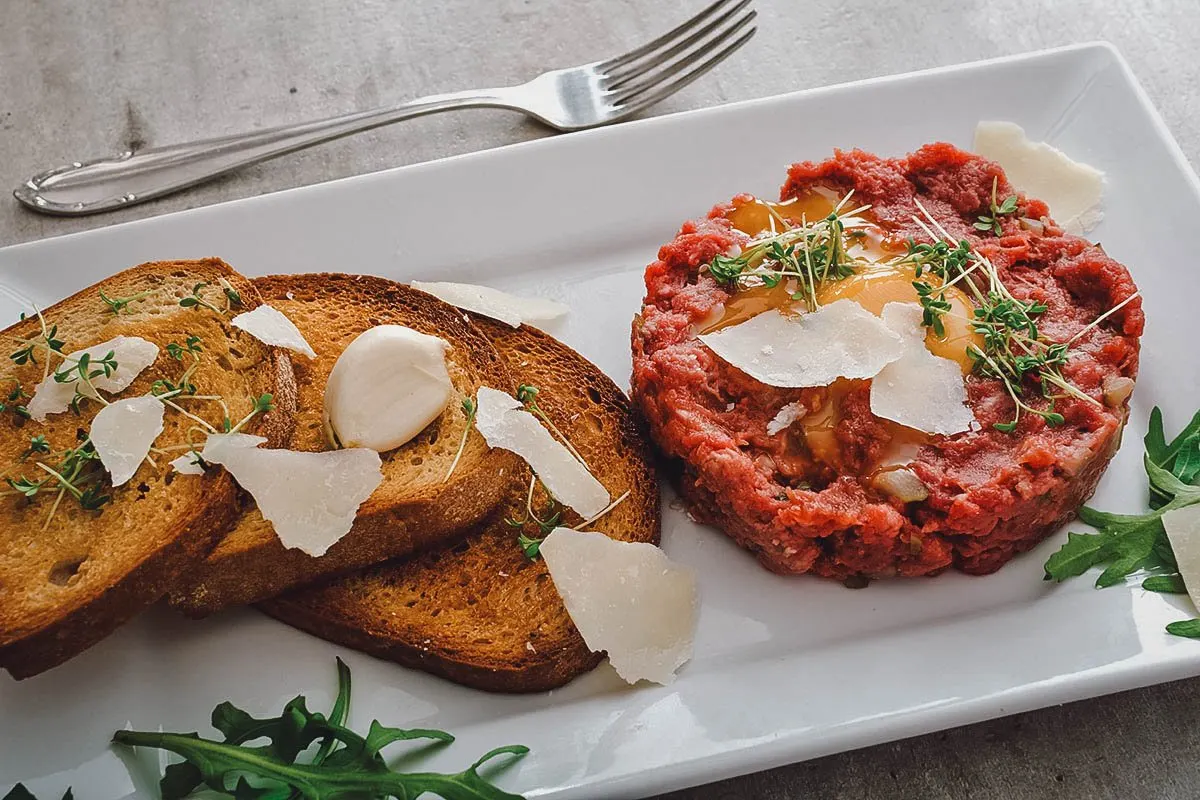 Photo by Peteer
12. Řízek
Řízek refers to the Czech version of pork schnitzel. Common in many cuisines, it consists of a thin slice of pork that's beaten till tender with a mallet and then coated with flour, eggs, and breadcrumbs before being pan-fried to a golden brown.
In the Czech Republic, řízky are commonly served with boiled potatoes or potato salad and a wedge of lemon.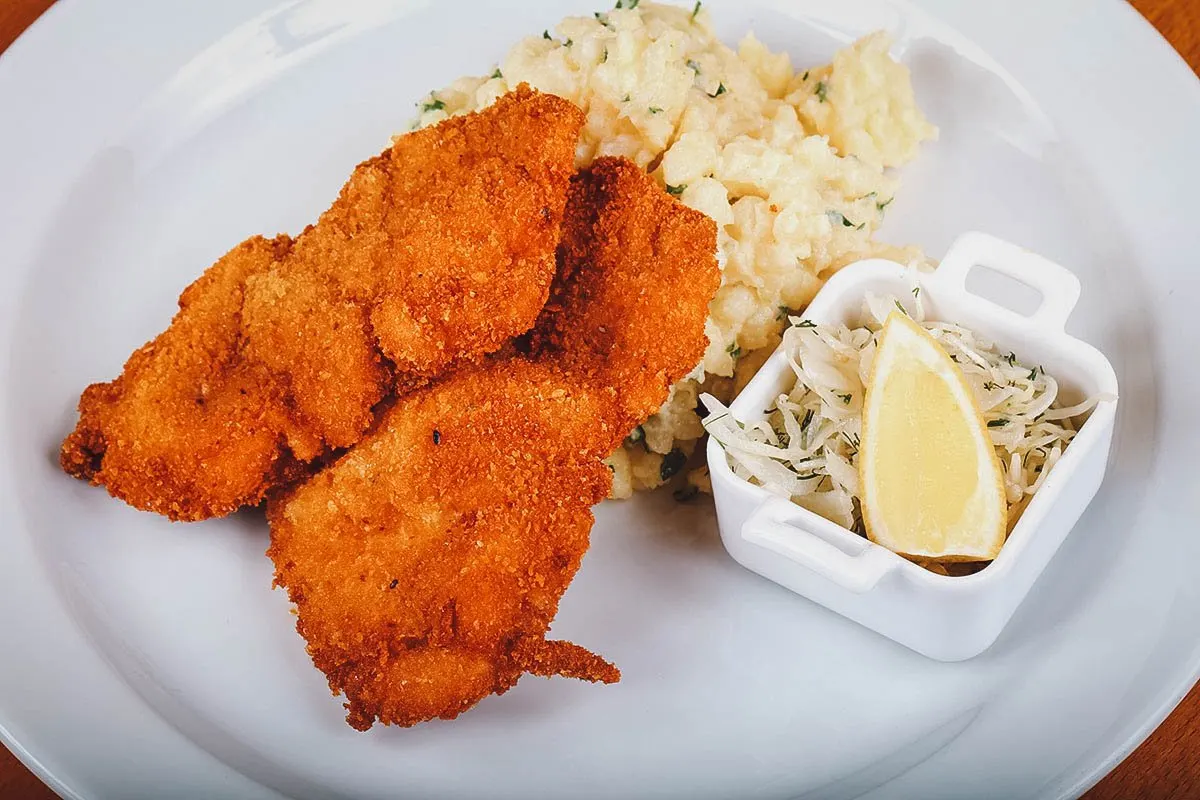 Photo by AndreySt
13. Svíčková na smetaně
No list of Czech food can ever be complete without svíčková na smetaně, a traditional Czech dish that consists of braised beef served with houskové knedlíky and a thick creamy sauce.
Svíčková is made with a cut of beef (typically top blade) that's braised with root vegetables and seasoned with bay leaves, allspice, black peppercorn, and other spices. The seasoned vegetable stock is then thickened with roux and heavy cream before being poured over a slice of beef and bread dumplings.
One of the most popular meals in Czech cuisine, svíčková is widely considered to be the national dish of the Czech Republic. It's typically garnished with a slice of lemon, cranberry sauce, and whipped cream.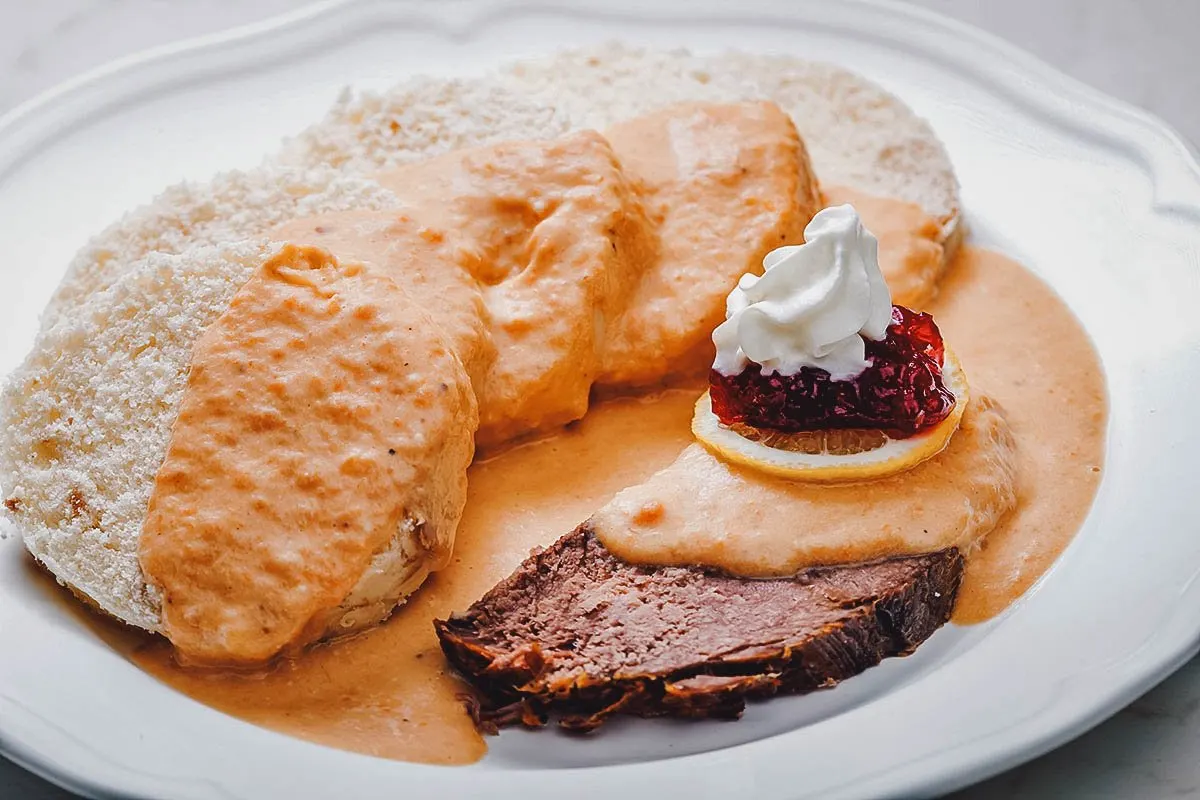 Photo by phb.cz
14. Vepřo Knedlo Zelo
Vepřo knedlo zelo was the very first meal I had in Prague. It refers to a typical Czech dish of roast pork served with houskové knedlíky, sauerkraut, and gravy.
Sometimes referred to as knedlo vepřo zelo, this simple but satisfying Czech meat dish is a must when visiting Prague. It's typically made with a cut of slowly roasted pork shoulder that's been generously seasoned with crushed garlic and caraway seeds.
Like svíčková na smetaně, vepřo knedlo zelo is considered by many to be a national dish of the Czech Republic.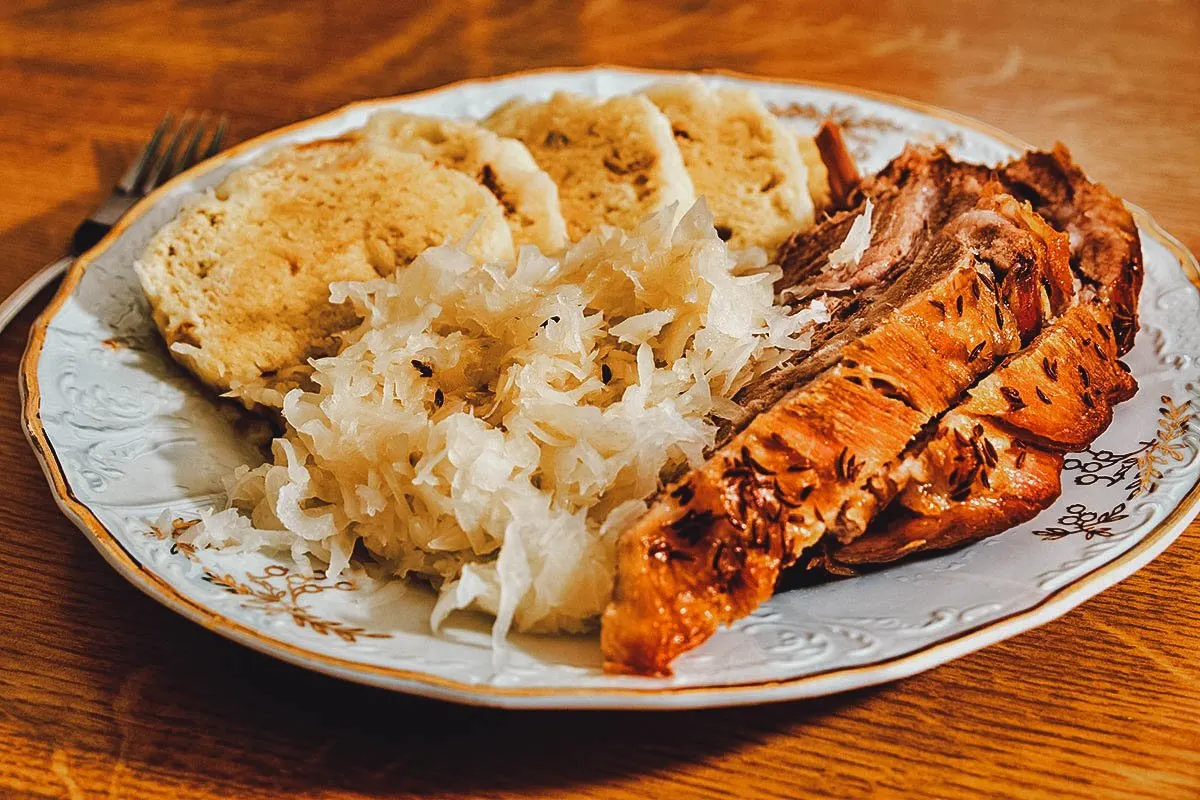 Photo by jan_mach
15. Pečená Kachna se Zelím
If you're visiting Prague during a festive celebration, like St. Vaclav's Day or Christmas, then you may get to try pečená kachna se zelím. It's a festive Czech dish consisting of slowly roasted duck served with braised cabbage and potato dumplings.
Pečená kachna se zelím is made with whole roasted duck that's been generously seasoned with caraway seeds. Roasted slowly until its skin is nice and crispy, the duck is served with a side of bramborové knedlíky and braised cabbage, often red cabbage.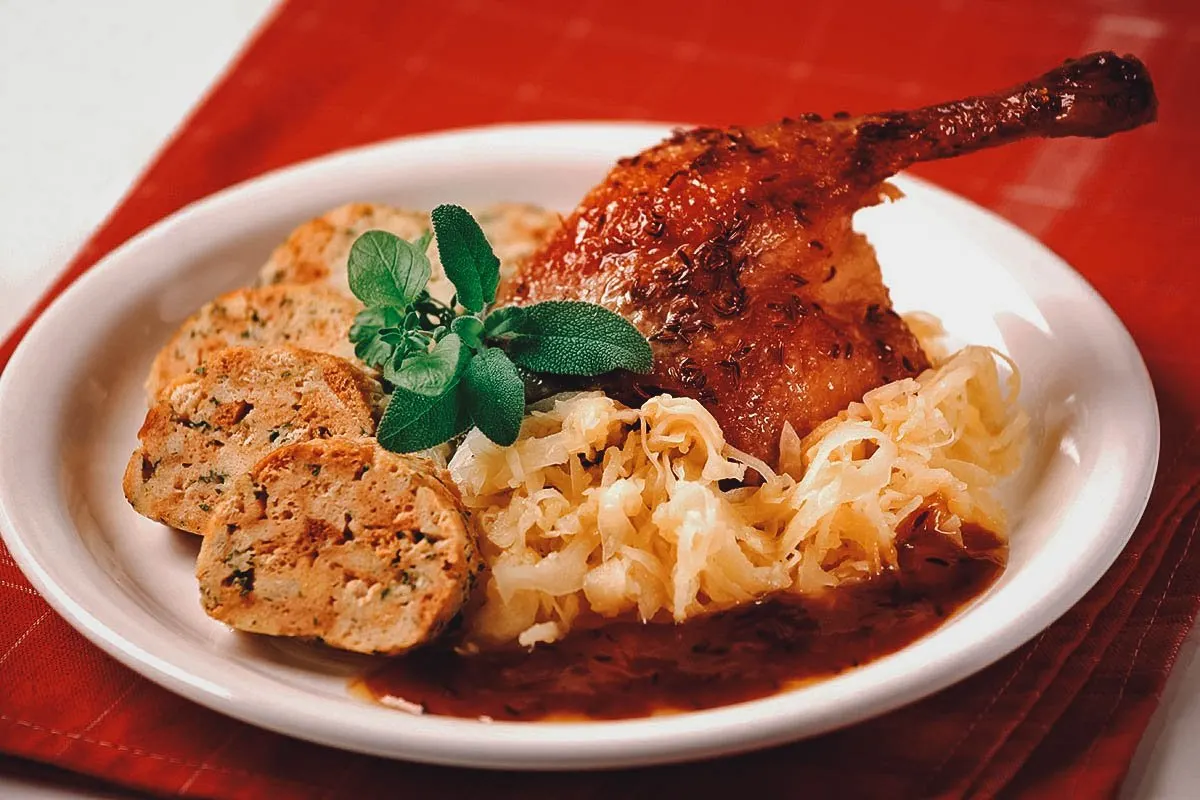 Photo by ajafoto
16. Rajská Omáčka
Like svíčková sauce, rajská omáčka refers to a hugely popular Czech sauce, this time made from beef stock, root vegetables, and tomato paste. This creamy sweet and sour tomato sauce is usually served with a slice of beef (or meatballs) and houskové knedlíky.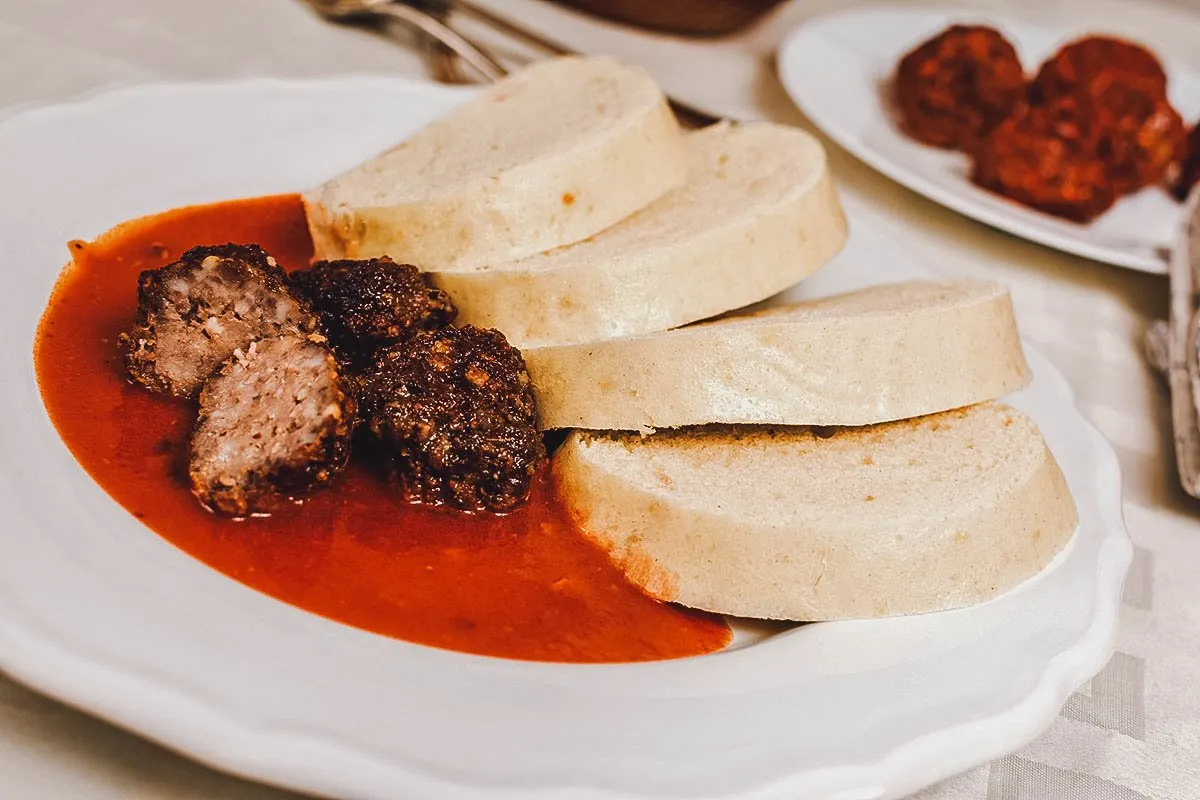 Photo by stockfotocz2
SWEET DISHES
17. Palačinky
Palačinka refers to a type of rolled crepe that's popular in many European countries like Czechia, Albania, Bulgaria, Ukraine, Poland, and the Balkans. It's similar to the French crêpe, except the batter for palačinky can be used immediately unlike crêpe batter that's typically left to rest for several hours.
To make palačinky, a thin layer of smooth batter is spread on a round pan and fried on both sides until golden brown. It's then topped with various fillings before being rolled up and served.
Traditionally, Czech palačinky are filled with fruit jams and dusted with icing sugar but they can be filled with a wide variety of ingredients, both sweet and savory.
Photo by belchonock
18. Koláče
The koláč is a type of Czech pastry made with yeasted dough and a variety of fillings like fruit jams, cream cheese, curd cheese, and poppy seeds. They're traditionally round in shape – around 3-4″ (8-10 cm) in diameter – and sprinkled with a streusel topping before serving.
Koláče are originally from the Czech lands and Slovakia but thanks to the Czech diaspora, they've become popular in many states across the US as well, most notably Texas, Iowa, Nebraska, and Minnesota.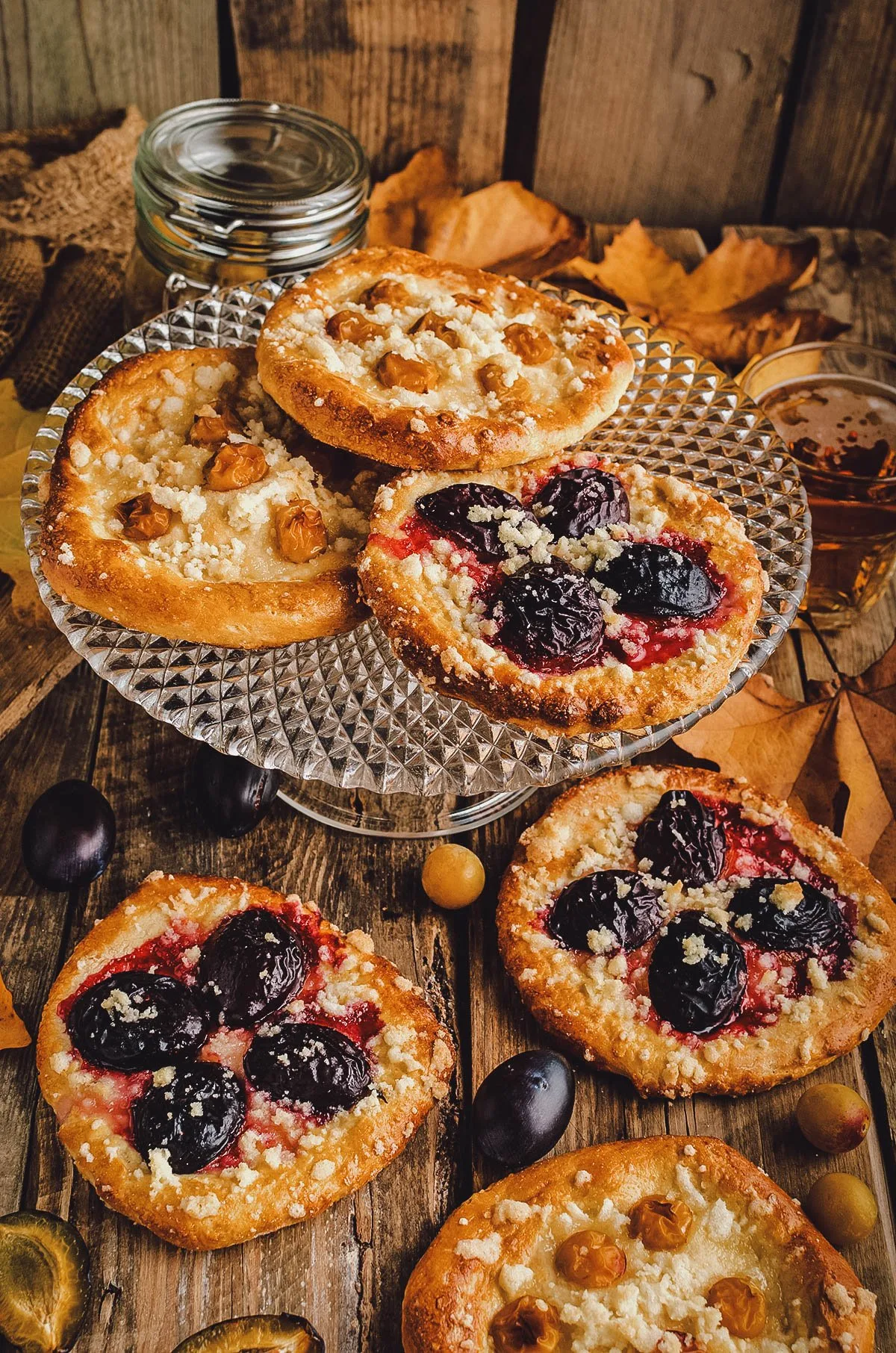 Photo by Peteer
19. Ovocné Knedlíky
You're already familiar with savory Czech dumplings like houskové knedlíky and bramborové knedlíky. But did you know that knedlíky can also be sweet?
Meaning "fruit dumplings" in Czech, ovocné knedlíky are boiled yeasted dough balls stuffed with a variety of fruit fillings. They're usually doused in melted butter and served with a variety of toppings like icing sugar, cinnamon sugar, crumbled farmer's cheese, or sour cream.
You'll notice I labeled this section "Sweet Dishes" instead of "Desserts". As odd as this may sound, it's because Czech people often eat ovocné knedlíky as a main dish instead of dessert.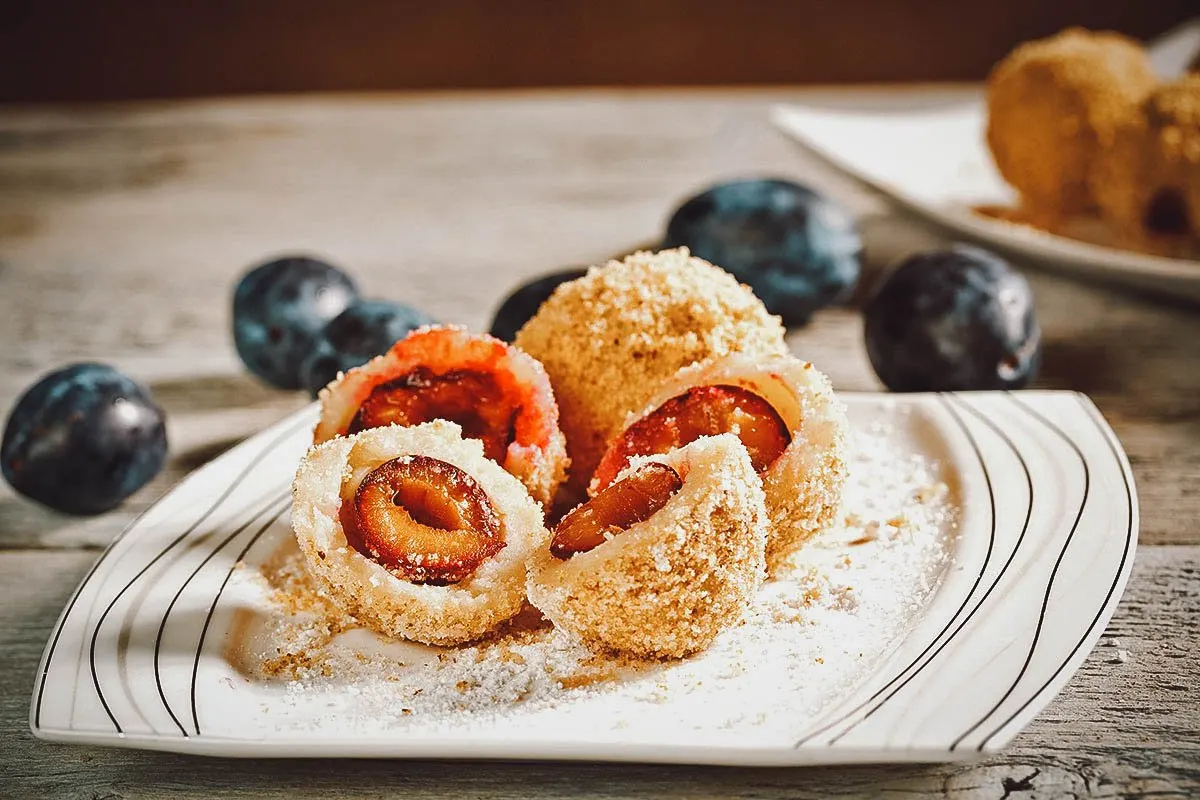 Photo by grafvision
20. Žemlovka
Rounding out this list of must-try Czech dishes is žemlovka, a type of sweet bread pudding made from apples, raisins, cinnamon, and milk-soaked veka or rohlíks pastry bread.
Also known as zemlbába, žemlovka is made by placing wet pastry bread and fruit in alternating layers in a pan, with the top layer always consisting of milk-soaked bread. The dish is then baked to a golden brown and sprinkled with powdered sugar before serving.
Like ovocné knedlíky, žemlovka is more often eaten as a main dish instead of dessert in the Czech Republic. Strange but true!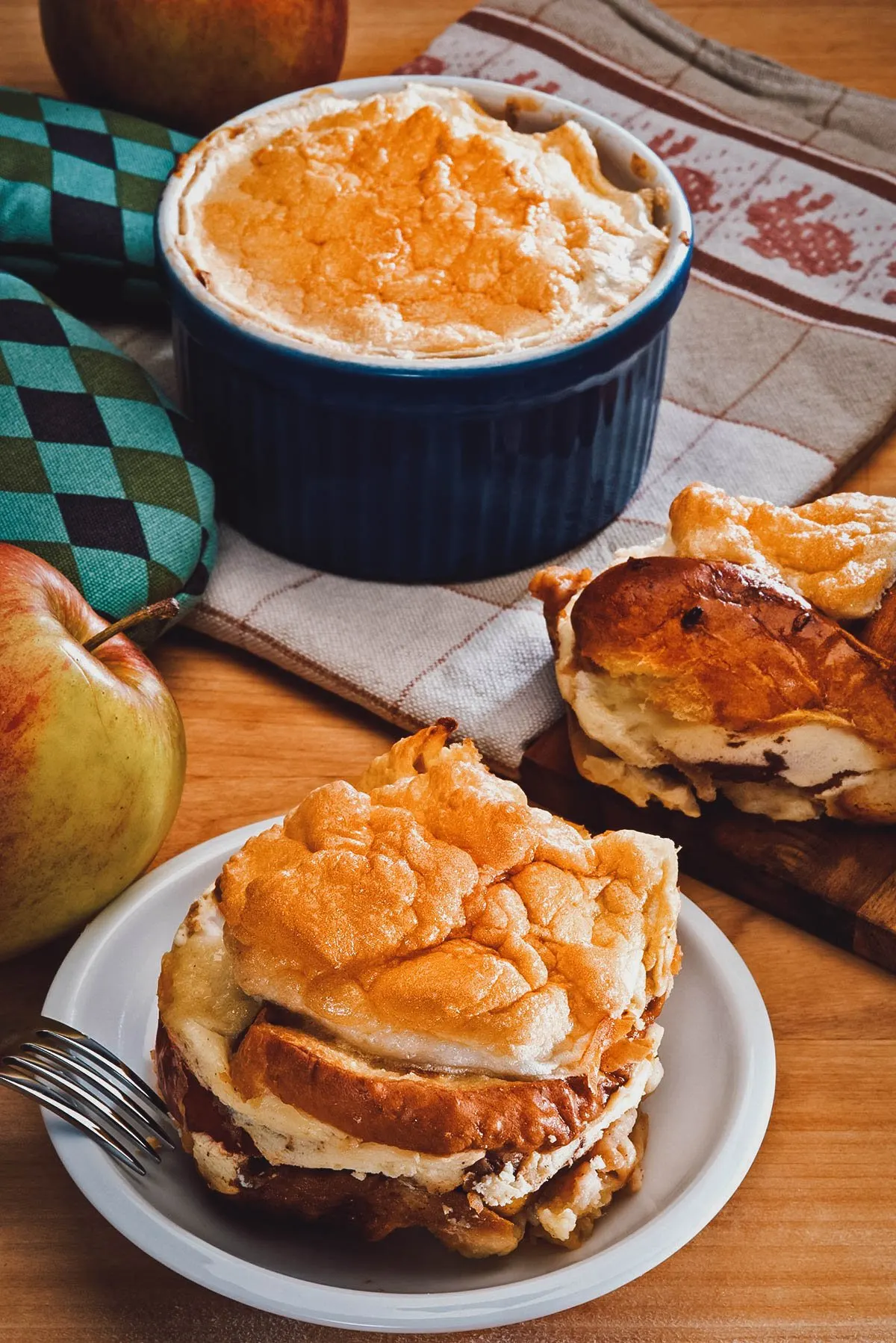 Photo by JanMac
FINAL THOUGHTS ON TRADITIONAL CZECH FOOD
Czechia may be famous for its pilsner but as this list shows, there's no shortage of delicious Czech food to be discovered in Prague. From dainty chlebíčky to man-sized slabs of roasted pork, there's something for everyone in the Czech Republic.
Whatever you fancy, make sure to wash it down with a pint of pilsner. That Russian drinker was right. Prague really is home to the best beer in the world.
Disclosure
Some of the links in this article on traditional Czech food are affiliate links, meaning we'll get a small commission if you make a booking at no additional cost to you. As always, we only recommend products and services that we use ourselves and firmly believe in. We really appreciate your support as it helps us make more of these free travel and food guides. Thank you!
Cover photo by Peteer. Stock images via Depositphotos.