EDITOR'S NOTE: Traveleater Jayson Goetz is a graduate of Arizona State University. Here he shares with us where to find some of the best poke in Hawaii.
It's a given that Hawaii is one of the most beautiful places in the United States. When the word "Hawaii" comes to mind, many are whisked away by year-round summer weather, endless family fun activities to enjoy in the sun, gorgeous white sand beaches and picturesque mountains, and an overall relaxed atmosphere that lures millions of people to Hawaii's shores every year to experience its warm Aloha spirit. Though these things are all true about the Aloha state, one thing that many people seem to overlook is Hawaiian cuisine.
Save This on Pinterest!
No time to read this now? Click on the red save button and pin it for later!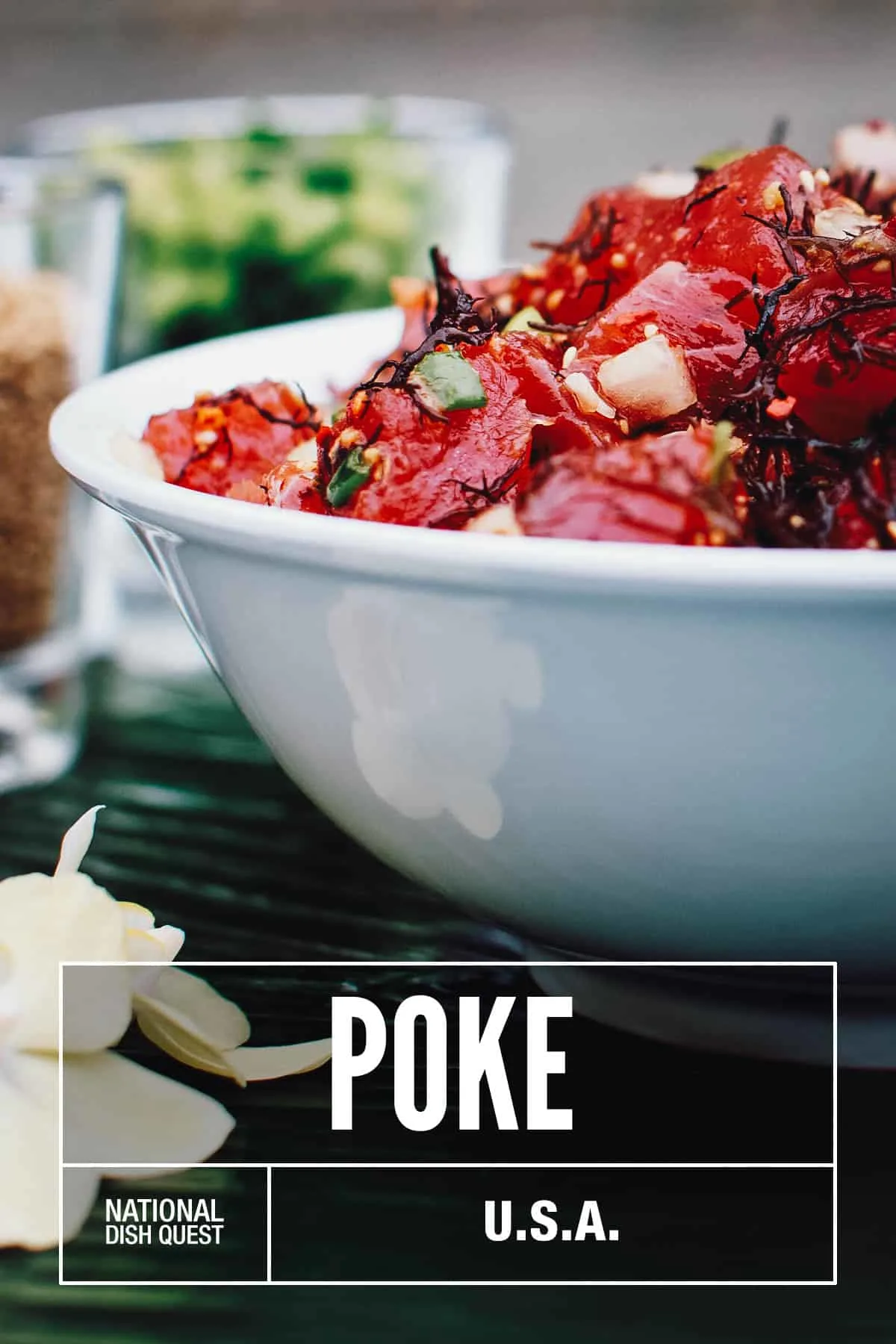 Photo by khangl20000 via Pixabay
WHAT IS HAWAIIAN CUISINE?
Today, Hawaiian food is very much a testament of the state's history, and the cultures that have influenced Hawaii over the thousands of years that it has existed. These days, modern Hawaiian food has emerged as a delectable fusion of Asian, European, and, of course, Polynesian (specifically Hawaiian) cultures.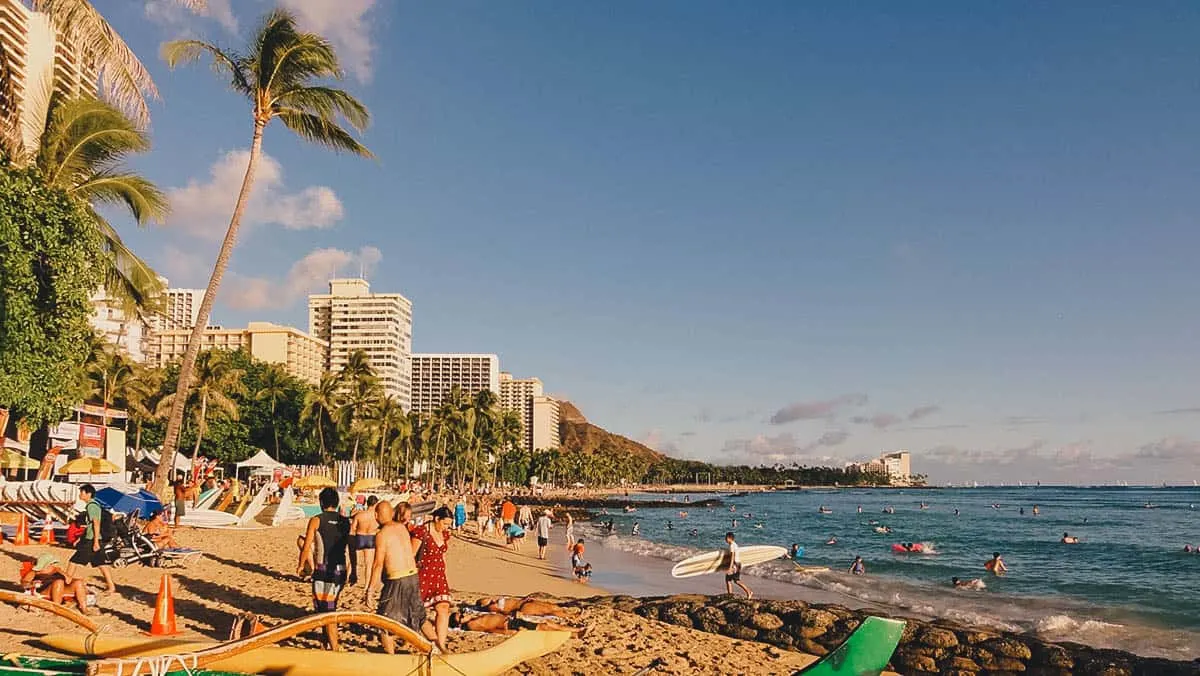 By Cristo Vlahos, CC BY-SA 3.0, via Wikimedia Commons
Examples of the culinary marriage between two different cultures include dishes like spam musubi (a popular reinvention of the Japanese omusubi, or rice ball, where slices of fried spam that were marinated in a sweet soy marinade are placed over a block of rice and wrapped in a sheet of nori, or seaweed), moco loco (a classic comfort food that is uniquely Hawaiian and quite popular in Japan, where a hamburger patty is laid over a bed of rice, topped with a fried egg and smothered in gravy), and poke (pronounced poh-keh, this delightful salad is comprised of raw fish, a variety of different vegetables and sauces that have gained immense popularity over the years.)
Poke, a dish that is very much the result of multicultural influences, came to existence in the 19th century when Japanese, Chinese, Korean and Filipino plantation workers arrived in Hawaii to work the sugar and pineapple fields. Today, poke has made its way off the islands and onto the continental US, where restaurants experimenting with its simplistic flavors and getting more creative with the dish.

"Shoyu Poke" by Gregg Tavares, used under CC BY 2.0 / Processed in Photoshop and Lightroom
Though it's exciting to see different creative and equally delicious variations of this beloved Hawaiian dish on the mainland, it's also a unique experience to try it out in its place of origin: Hawaii. If you ever have the privilege of visiting these beautiful islands, here are a few restaurants that dish out a mean poke bowl.
6 PLACES TO TRY POKE IN HAWAII
1. Ahi Assassins Fish Co.
Located on the second floor of an office complex in Honolulu, Ahi Assassins prides itself on only serving up locally caught fish with a focus on providing high-quality poke to the community and helping to sustain the local market. On their website, Ahi Assassins states: "Over 80% of America's fish is imported from foreign countries with unstable processing plants and lower health regulations. Much of the fish sold in big marketplaces are flash frozen and pumped with CO2 to bring back color. The only thing Ahi Assassins pumps is gas into the boats we fish from."
2. Da Hawaiian Poke Company
This poke joint can be spotted in a very unexpected location: a strip mall close to Waikiki. Da Hawaiian Poke Company is focused on bringing its customers the ultimate Aloha experience through its incomparable poke. They pride themselves on only using the best ingredients that are locally-sourced: line-caught ahi, fresh tofu, and fresh vegetables that were grown and harvested by local farmers.
3. Ono Seafood
This humble hole-in-the-wall spot dishes out one of the best poke in the entire state of Hawaii. A important note to leave here is to not confuse Ono Seafood with Ono Hawaiian Food, which just a few blocks down from Ono Seafood. Upon entry, you'll notice that the store isn't very large; however, that doesn't make it incapable of putting out some poke that is super 'ono (fun fact: 'ono means delicious in Hawaiian.) A bowl of poke comes out to around $12, but it's totally worth it!
4. Poke On Da Run
You can find this family-run restaurant in Pearl City, where the portions are almost as big as the flavors. Well seasoned and freshly cut fish are laid over a bed of rice that has been beautifully seasoned with furikake, a Japanese rice seasoning that makes everything exponentially more delicious. If you're looking for something a little different, try out their poke nachos, made up of a pound of spicy ahi or Hawaiian-style poke laid out on a pile of wonton chips.
5. Ishihara Market
Located in Waimea on the island of Kauai, this family-owned market has been in operation since 1934. Favorites from this market include its bentos, lunch specials, and poke. Popular poke choices include the ahi-shoyu poke, spicy lobster poke, and hamachi poke.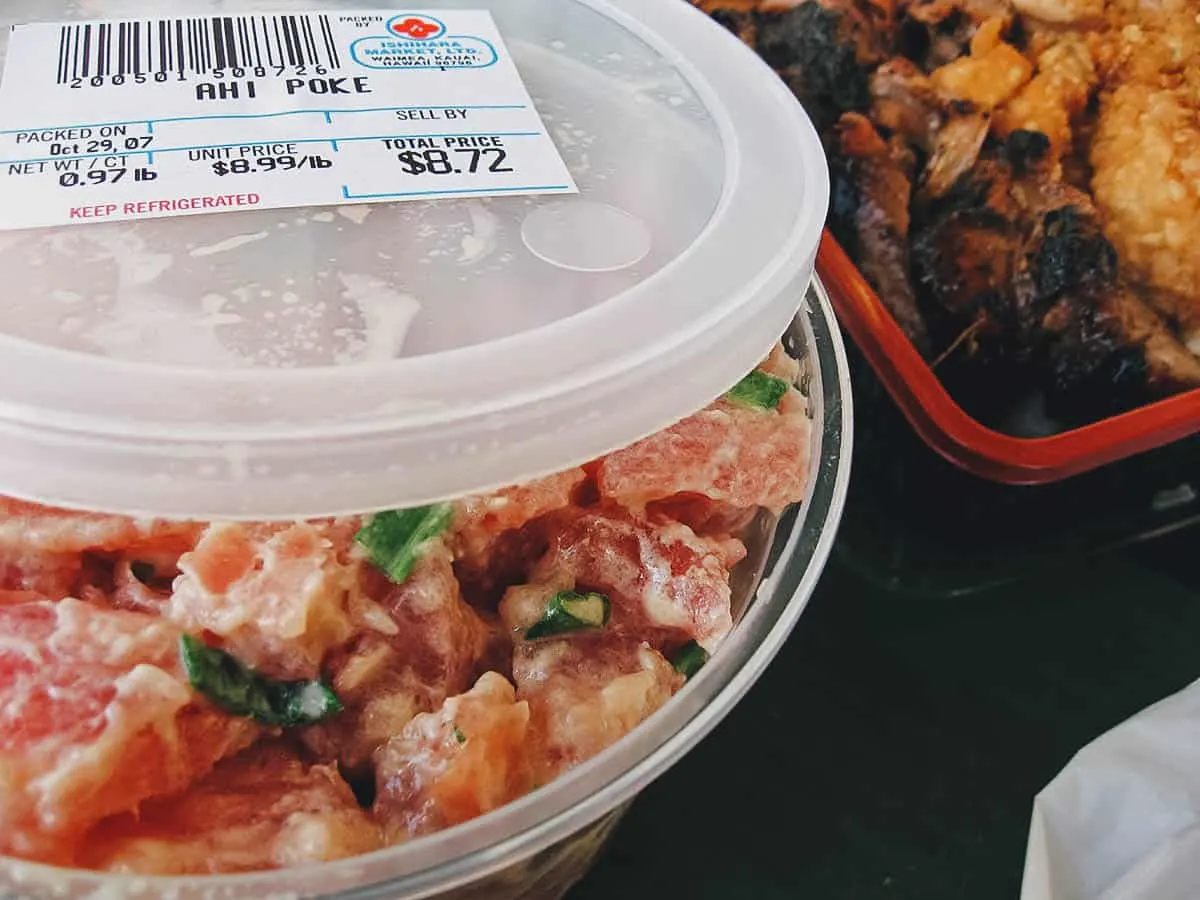 "Kaua'i: Waimea Canyon and the West." by _e.t, used under CC BY-SA 2.0 / Processed in Photoshop and Lightroom
6. Fresh Ahi Off The Boat
This popular poke spot only sells fresh poke that is delivered daily from the fish auction; hence, the name "Fresh Ahi Off The Boat." The poke joint, located in Honolulu, serves a combination of standard and specialty poke bowls. On top of the standard spicy ahi, ahi poke, and spicy salmon, they also have exciting and unique options like the Poke Pop Pop, Hurricane, or Local Bowl.
CONCLUSION
Though it's exciting to see different creative and equally delicious variations of this beloved Hawaiian dish on the mainland, it's also a unique experience to try it out in its place of origin: Hawaii.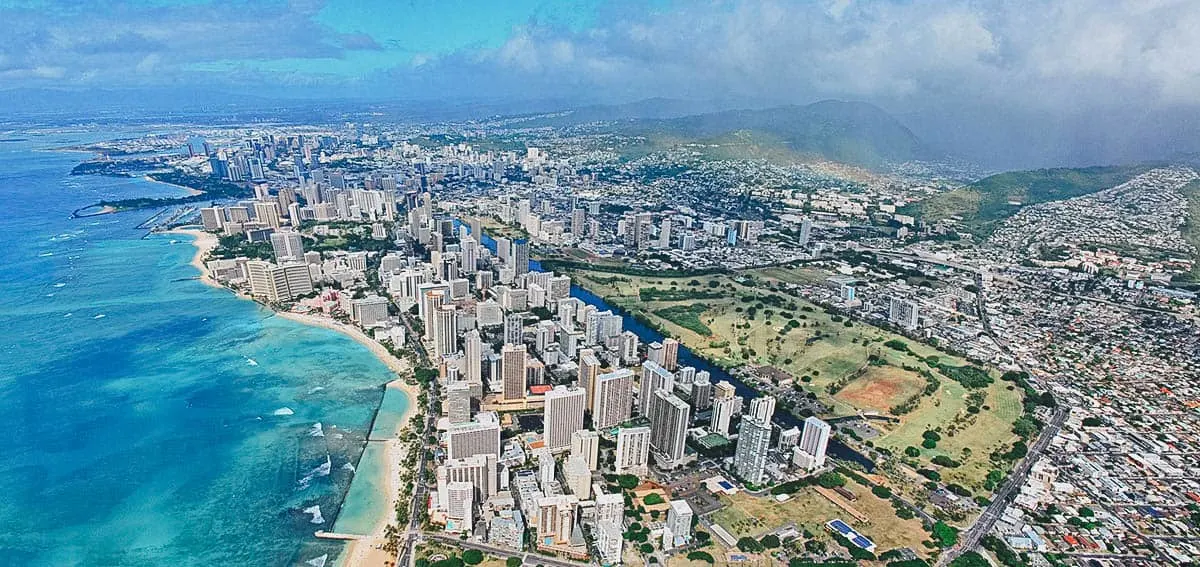 "Waikiki, Honolulu Panorama" by Edmund Garman, used under CC BY 2.0 / Processed in Photoshop and Lightroom
COVER PHOTO: "poke <3" by Leah Lovell Green, used under CC BY 2.0 / Processed in Photoshop and Lightroom