EDITOR'S NOTE: Traveleater Kyle G. Roesler describes his experiences eating empanada on Easter Island, the setting for his latest novel The Navel of the World.
When I travel, I'm seeking three things: moments of transcendent beauty, unique culinary experiences and inspiration for the short stories and novels I write. I found all three during a 2015 visit to Easter Island with my wife, Angela.
Transcendent beauty? Well, the volcanic, rain forest carpeted island surrounded by hundreds of miles of nothing but deep blue Pacific is a fantastic tableau. But, of course, that's not why most people visit. The moai statues, created with hand tools hundreds of years ago, are the eternal draw to this isolated corner of the world, further from other civilians than any other (including astronauts on the International Space Station!). Getting a chance to see the moai, both the completed ones and the ones in-work in the original quarry, is an experience like no other.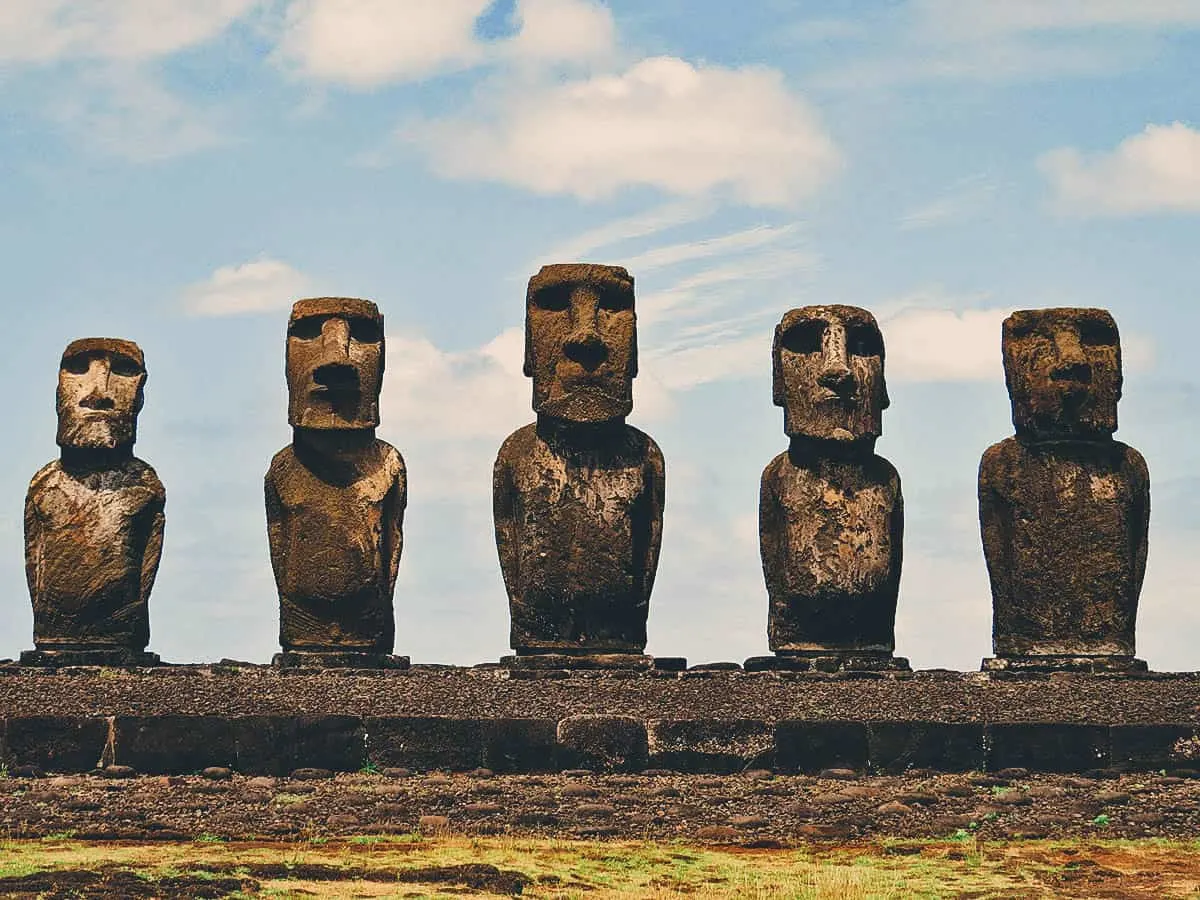 "Ahu Tongariki – moai and statues – Easter Island – Rapa Nui – Isla de Pascua" by David Berkowitz, used under CC BY 2.0 / Processed in Photoshop and Lightroom
Save This on Pinterest!
No time to read this now? Click on the red save button and pin it for later!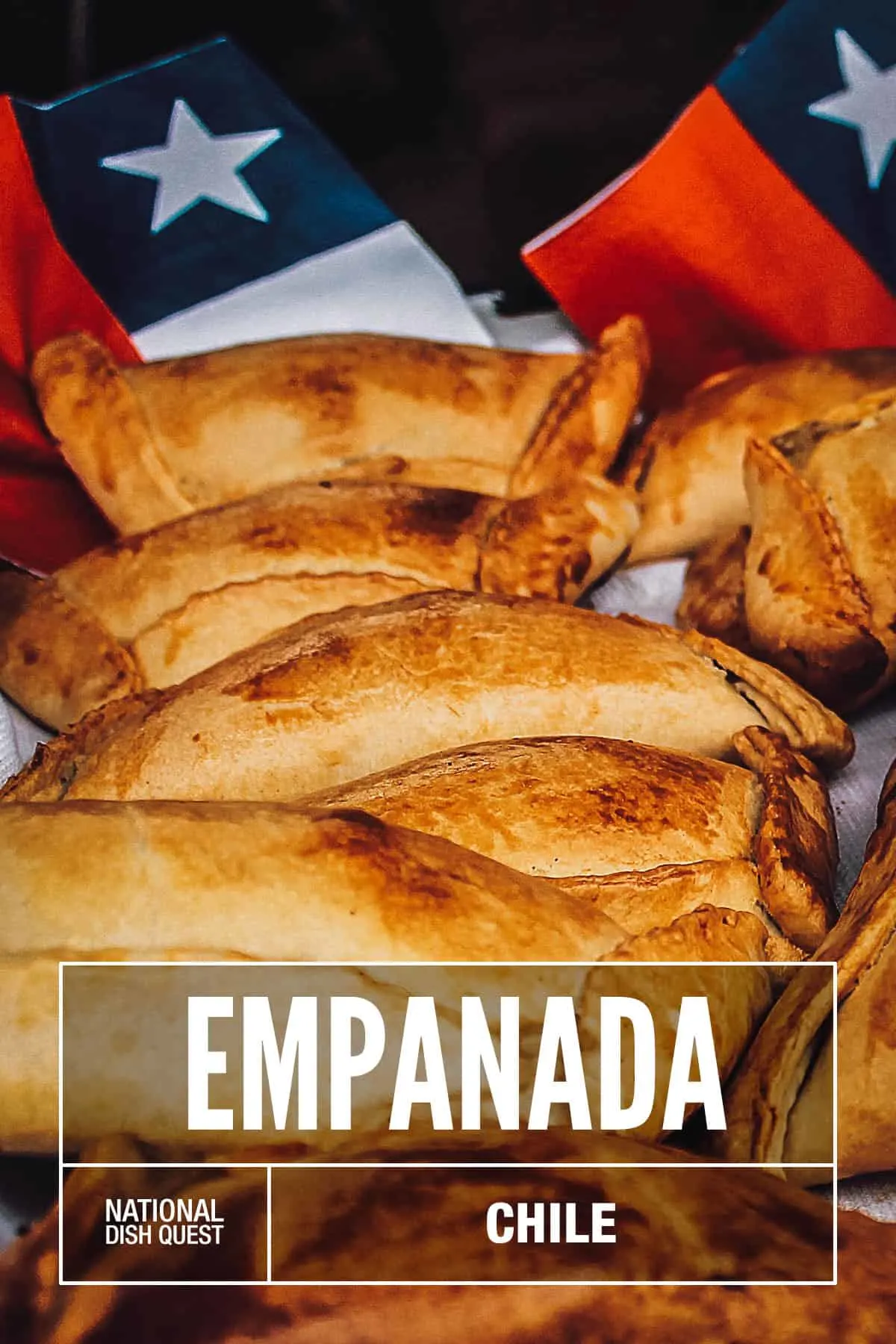 Photo by GRAPHICALBRAIN via Pixabay
WHAT IS A CHILEAN EMPANADA?
The food that I most enjoyed on Easter Island was the Chilean Empanada. The modifier is very necessary.
About ten years ago we travelled to Argentina and enjoyed their take on the empanada: small meat pies the shape of a half-moon and the size of a Chinese pot sticker. These were definitely appetizers, unless you order half a dozen of them. In Chile, just across that long border along the spine of the Andes, empanadas are much bigger.
As I wrote in The Navel of the World, my novel set on Easter Island:
"In some countries they are quite small, the size of a big ravioli, but here on Easter Island they're bigger, the size of a sandwich."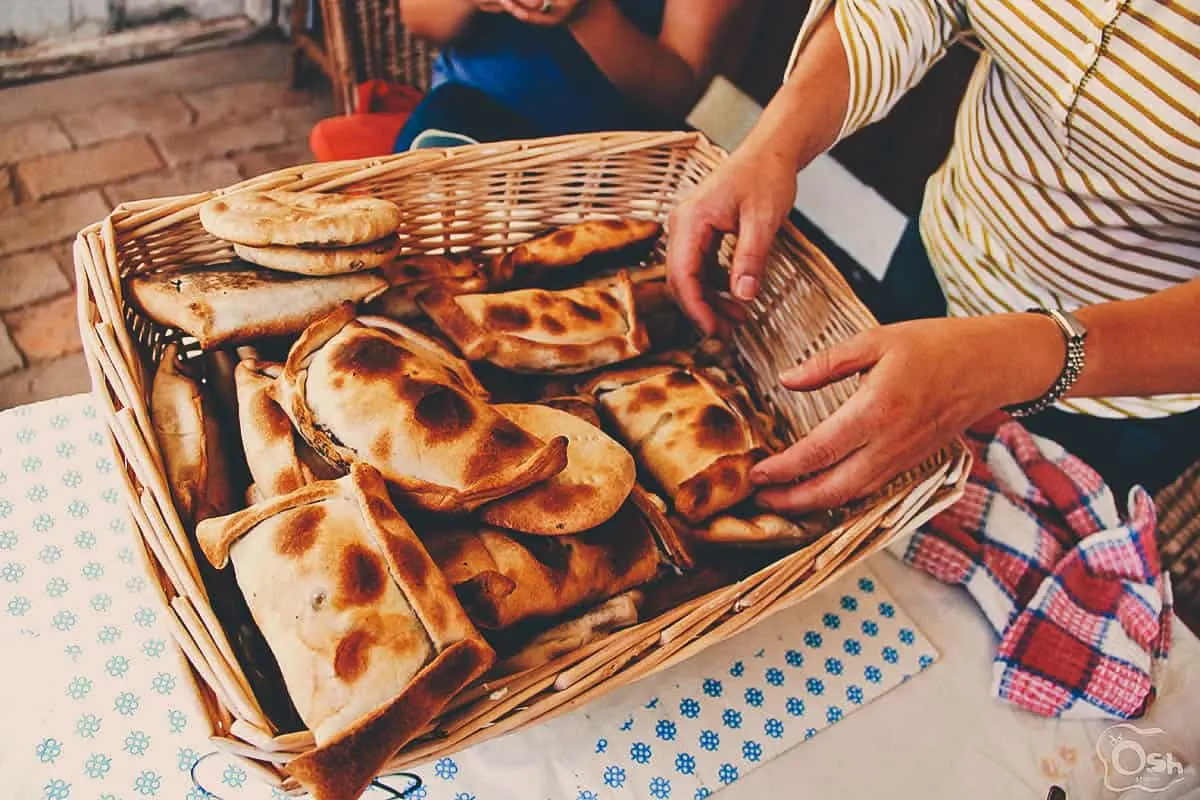 "Empanadas" by Javierosh, used under CC BY 2.0 / Processed in Photoshop and Lightroom
The best place we found anywhere in Chile to get delightful empanadas is on Easter Island. The restaurant is on the main street in the only city, Hanga Roa, and is called Empanadas Tia Berta. The pastry is light and flaky and big; they really fill up a plate and only hearty eaters would think of ordering more than two empanadas. The meat fillings are flavorful without being heavy or soupy; I remember carne and pollo being available, but I don't think you can buy a bad empanada there so try what you like. And, on an island where costs are generally sky high, the price is very reasonable. If you ever visit Easter Island, one or more stops at Empanadas Tia Berta is highly recommended.
As for inspiration, Easter Island was very effective there, too. The extra-long runway of the island's airport (to accommodate emergency landings for the Space Shuttle) caused me to imagine hijackers using Easter Island as a place to get off a large airplane before they crash it into the sea. The Navel of the World was completed and published two years later. I made sure to include information about all the interesting locales on Easter Island, so it serves as a great introduction for potential visitors. Oh, and it is partially narrated by a dog; how cool is that?
Download The Navel of the World from Amazon. It's available for Nook and iPad, and in paperback. Please note these are Amazon affiliate links.
Feature photo: "Feliz 18…!!!" by mabel flores, used under CC BY-ND 2.0 / Processed in Photoshop and Lightroom