On Remembering a General at Chiang Kai-shek Memorial Hall in Taipei
Shame on me. I remembered his name, but I forgot who he was. Apart from being Chinese and a former general, I had completely forgotten everything I learned in school about the man.
Brushing up on my knowledge, I learned that Chiang Kai-shek was a political and military leader who served as the head of the Republic of China between 1928 and 1975. Succeeding Sun Yat-sen as the leader of the Chinese Nationalist Party (Kuomintang) in 1925, he led the Nationalists against the Chinese Communist Party in a nationwide civil war that lasted well over twenty years.
Eventually falling to the Communists in 1949, he retreated with his government and army to Taiwan. There he imposed martial law and persecuted people critical of his rule in a dark period known as the "White Terror". He would rule the island as President of the ROC and General of the KMT until his death in 1975.
Interesting. That explained a lot to me about Taiwan, things that I never knew or had long forgotten — like why Taiwan was referred to as ROC or why Chiang Kai-shek was often credited as being the founder of Taiwan. If you enjoy a bit of history, then I suggest reading up on it before your trip HERE, HERE, and HERE. It'll give you a much better appreciation of the place, and the man.
Entering the square from the CKS Memorial Hall MRT station, you'll see the National Theater on your right and the National Concert Hall directly in front of it. Standing on the east end of the square, the main monument is framed on the north and south by these twin buildings.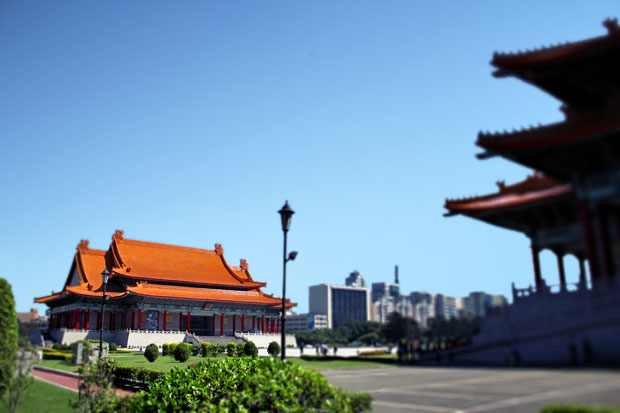 Beautiful colors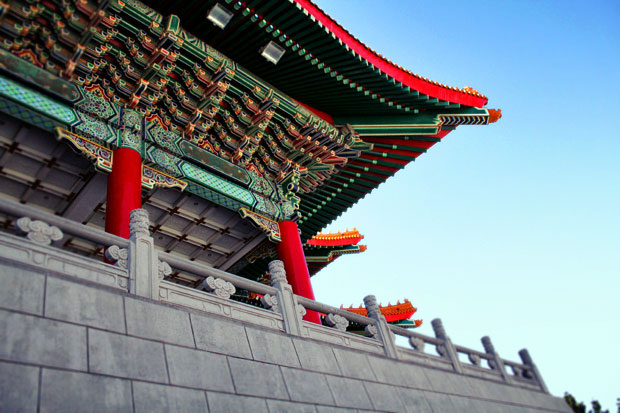 National Concert Hall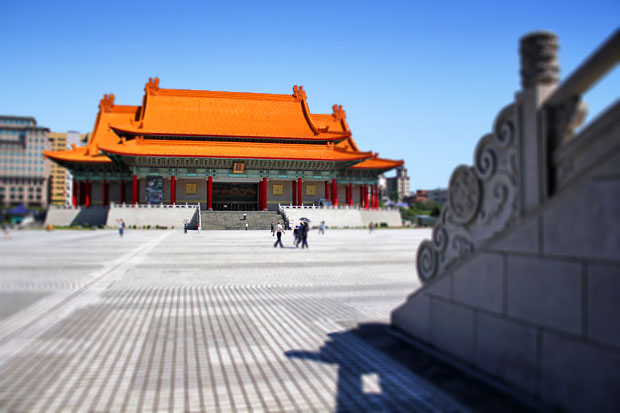 Memorial Hall Square's impressive main gate, the Gate of Integrity. Like the gate, everything is massive here. The entire square occupies an area measuring 240,000 square meters. It'll take you a couple of minutes just to walk from the main gate to the monument.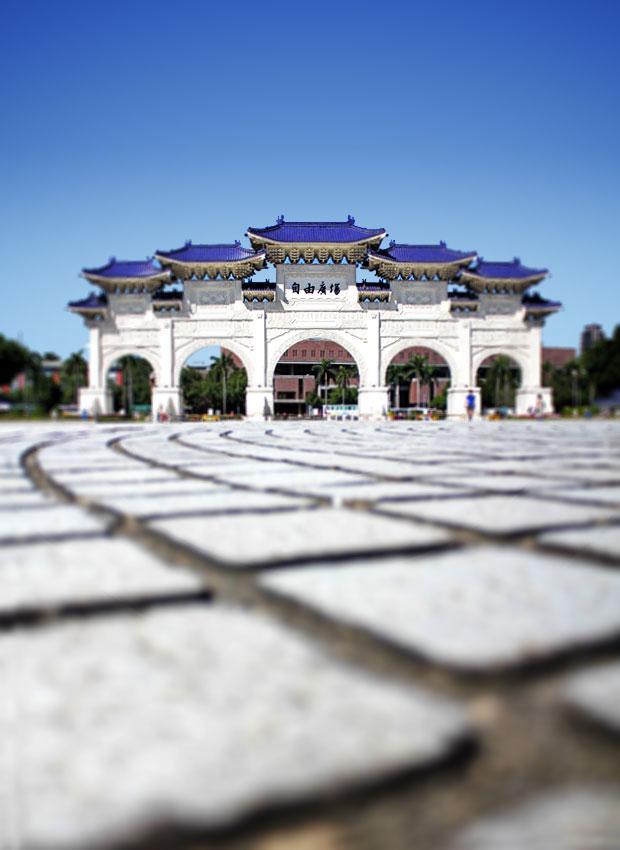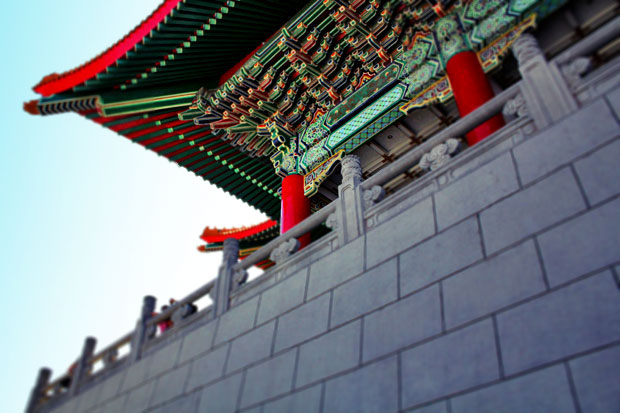 Chinag Kai-shek Memorial Hall. Note the blue octagonal roof symbolizing the auspicious number 8. Leading up to the monument are two sets of stairs each with 89 steps to commemorate the general's age at the time of his death.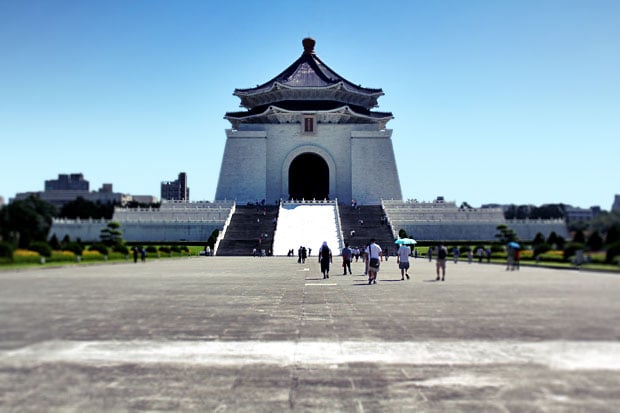 These columnar trees are about the only shade you'll get walking from the main gate to the monument. With a massive courtyard to cross and hardly any cover, it can get pretty hot here.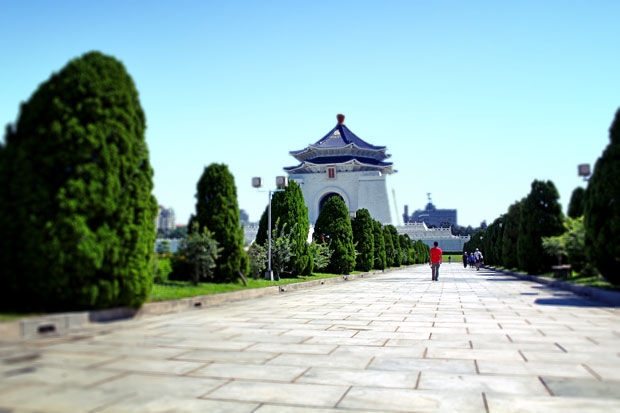 After two minutes of baking under the sun…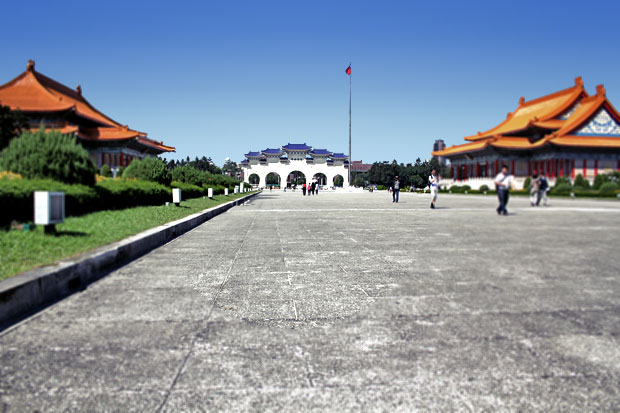 …I'm almost there.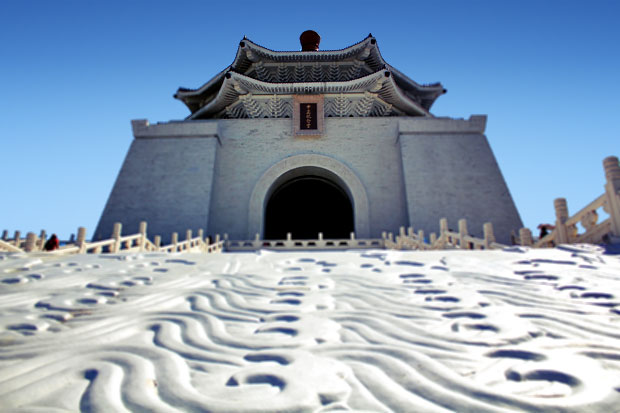 Based on what I've read, Chiang Kai-shek was a polarizing figure. He was simultaneously remembered for being the founder of modern Taiwan and the man responsible for losing China to the Communists. Often criticized for having poor military skills, he was also viewed as an extortionist who demanded Western support and funding, earning him the nickname "General Cash My Check".
Recently, Taiwanese students have been calling for the removal of Chiang Kai-shek statues from all campuses nationwide. In an effort to do away with reverence for his authoritarian rule, they explained that "although Chiang made contributions to the Republic of China [ROC], he imposed martial law and the 'White Terror,' severely violated human rights and repressed democracy and freedom."
Regardless of how you feel about the man though, I have to admit that this monument is pretty darn impressive. Though it feels a bit like a mausoleum, the general's body isn't entombed here. It's buried in the Cihu Mausoleum in Daxi Township, Taoyuan County.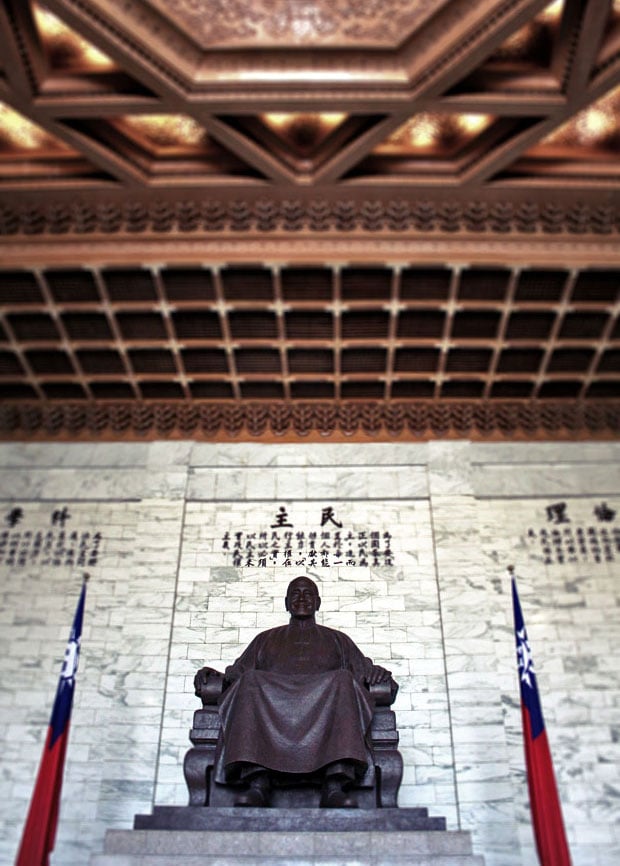 A quick video to give you an idea of just how big the square is.
I've read that the changing of the guard is a fascinating, choreographed display, so if you can, time your visit with that. It happens every hour from 9AM to 4PM. There's also a museum here that may be worth a couple of hours. You can view pictures of the exhibits on display HERE.
To be honest, I was hesitant at first to visit the monument because I didn't think it would be all that interesting. I was wrong. The sheer scale of the place makes it worthy of your itinerary and a good place to visit on any first-time trip to Taipei.
Chiang Kai-shek Memorial Hall
No.21, Zhongshan S. Rd., Zhongzheng District, Taipei City 10048, Taiwan, ROC
Tel: +886 2 2343 1100 | Fax: +886 2 2393 2740
Website: cksmh.gov.tw
Hours of Operation: Mon-Sun, 9AM-6PM
Admission: FREE
Suggested Length of Visit: 1 hr
HOW TO GET THERE:
By subway, get off at Chiang Kai-shek Memorial Hall MRT station, exit 5.
JB is one half of Will Fly for Food and its chief itinerary maker.  He's the one to blame for all the crappy photos and verbal diarrhea on this blog.  Don't listen to him.
Latest posts by JB Macatulad (see all)