Taiwan Food Guide: 9 Things to Eat in Taipei
There are only 9 dishes on this list but it should be more like 19. Or 90. There are that many delicious things to eat in Taiwan.
Three full days in Taipei just wasn't enough to try everything so we missed out on many popular delicacies like spicy hotpot, pan-fried buns, and Hot Star chicken cutlets. I could have spent those entire three days just eating at a night market alone. With so many more things left to try, you can be guaranteed that Ren and I will be back.
Until then, here are 9 delicious, must-try dishes for any first-time visitor to Taiwan.
1. Xiao Long Bao at Din Tai Fung
Not just any xiao long bao, but Din Tai Fung xiao long bao. You can get xiao long bao anywhere in the city but the offerings at Din Tai Fung are said to be the world's very best. Like edible pieces of art, they're a must-try in Taipei.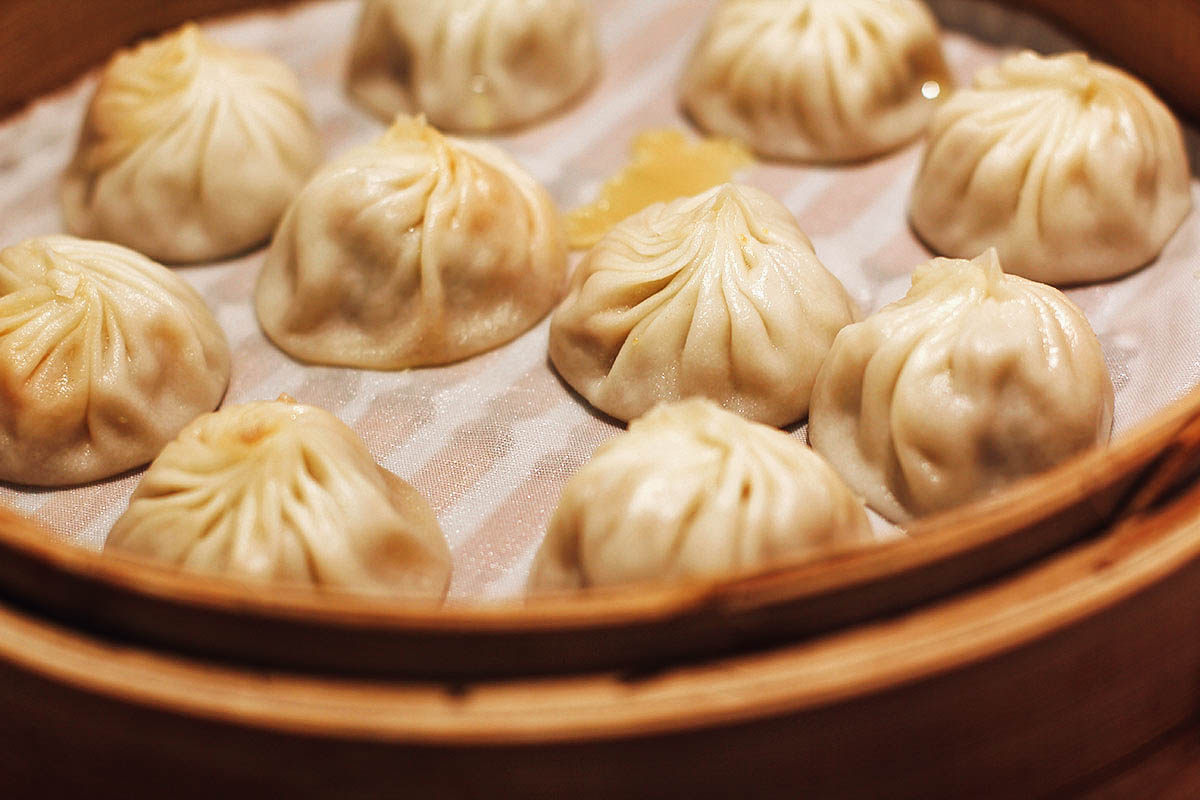 2. Flame-Torched Beef
Probably the single best thing I ate in Taipei. They grill and torch the beef before giving you a choice of seasoning. So effing good. I'm not sure if it's available at all night markets but we found it at both Raohe and Shilin.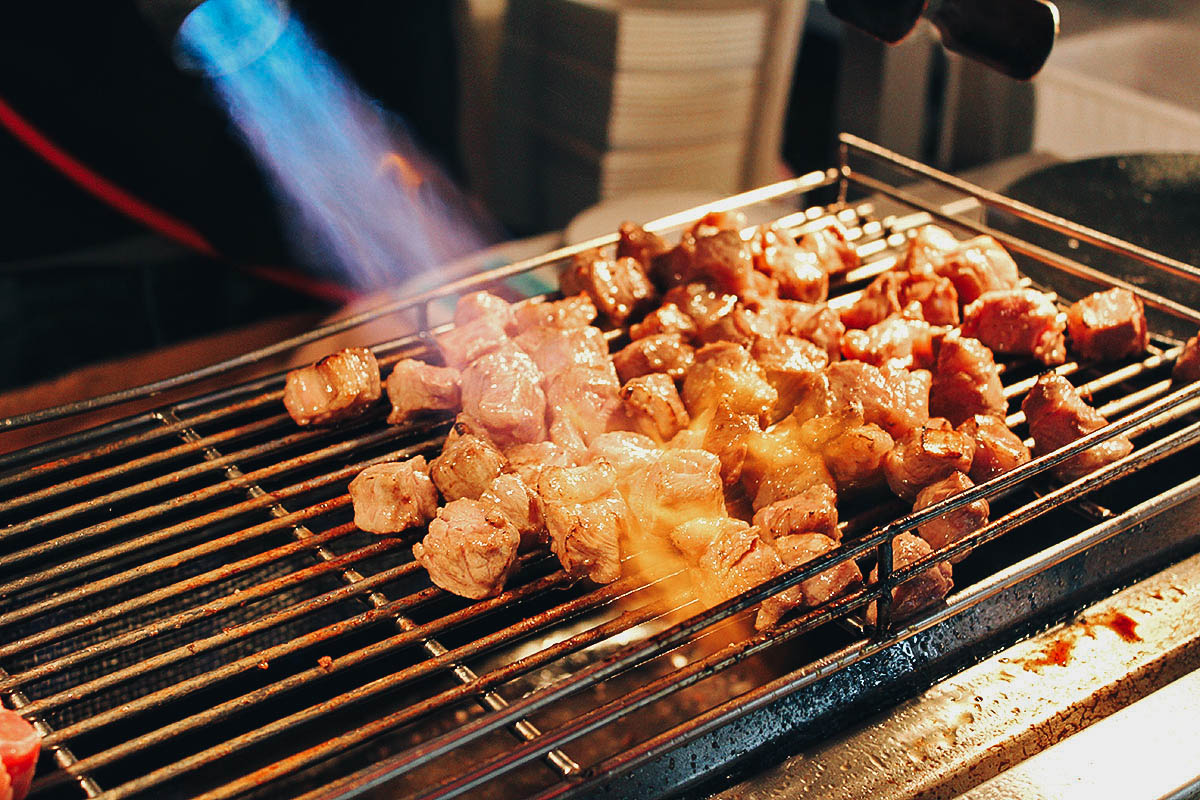 3. Freshly Caught Shrimp
What better way to enjoy shrimp than to catch and cook it yourself? Large and incredibly fresh, you can try and catch your dinner at the many shrimping pools clustered north of Shilin night market. Check out our post on urban shrimping in Taipei for more information.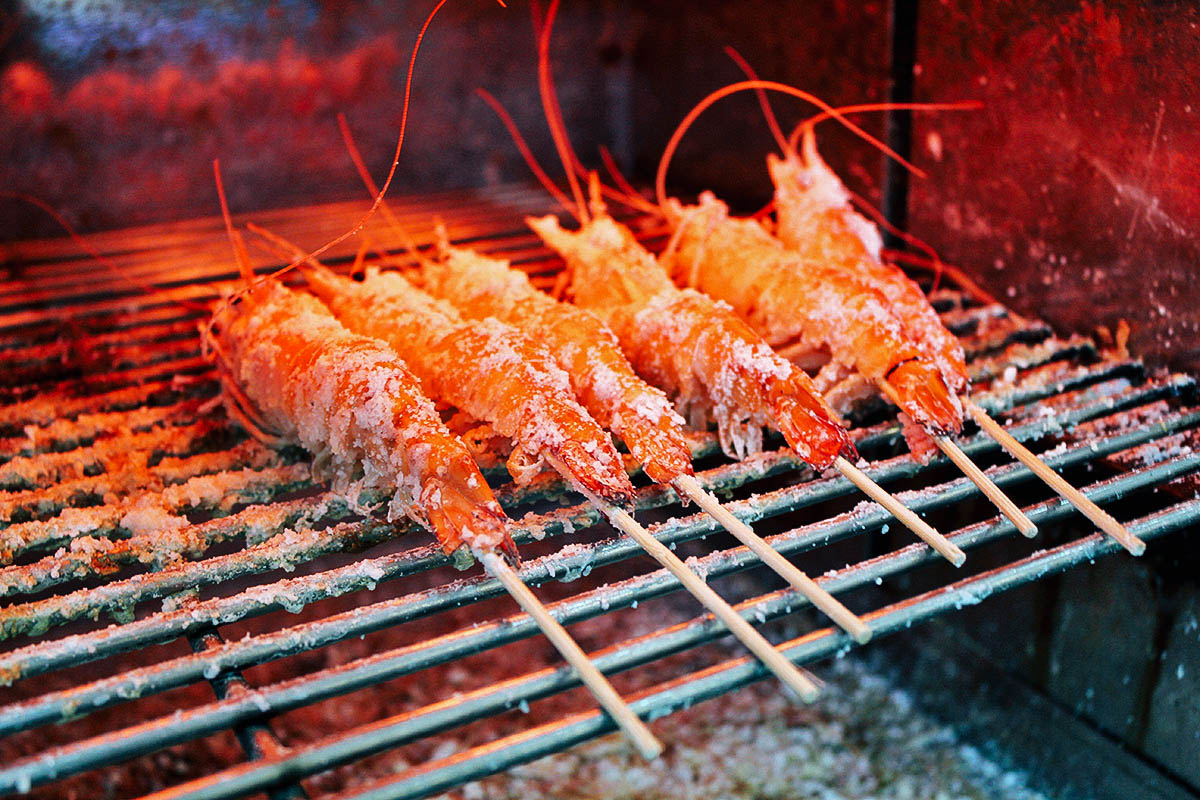 4. Deep-Fried Cuttlefish
Deep-fried cuttlefish — a delicious and popular snack at Taiwanese night markets. Big but still tender, I could have had that entire thing to myself. So frikking good.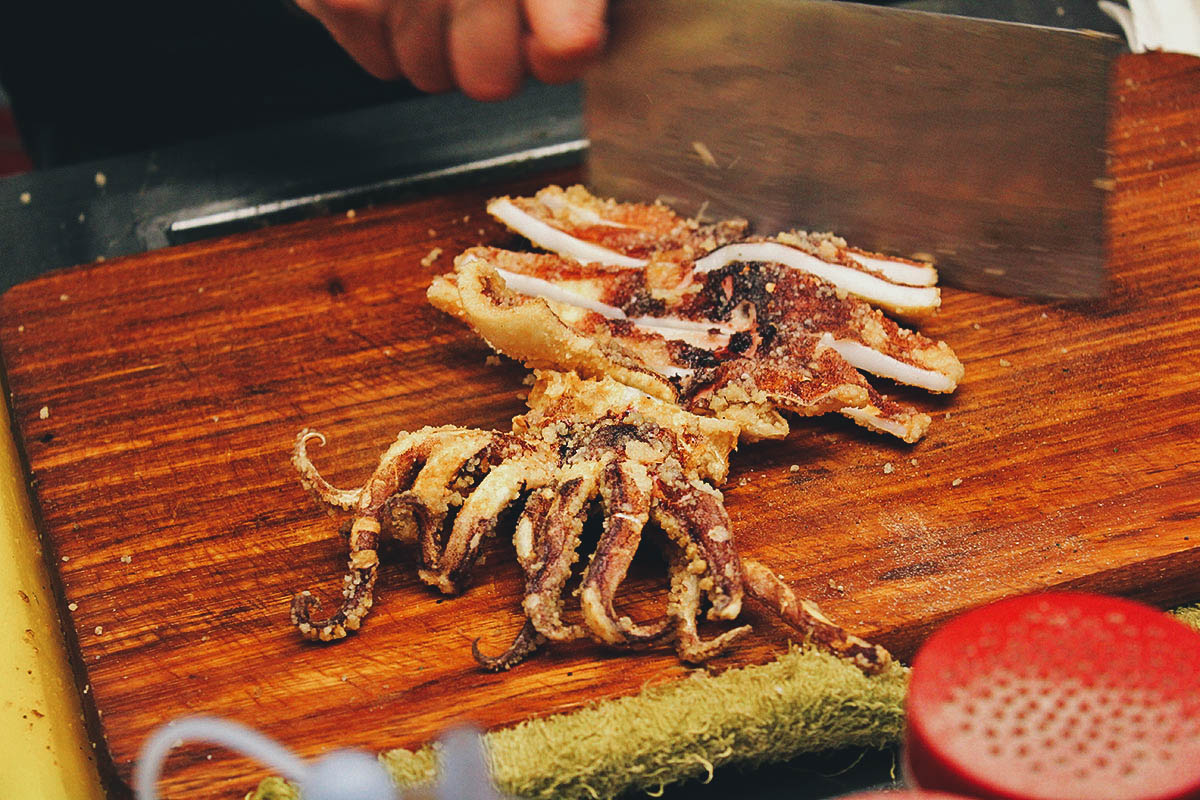 5. King Crab Legs
The king of crab legs. Though not exactly a Taiwanese dish, you can't find these just anywhere (at least where I'm from) so I'd pick up a few at Addiction Aquatic Development if I were you. Aside from these giant crab legs, they have the freshest, most amazing selection of seafood there too.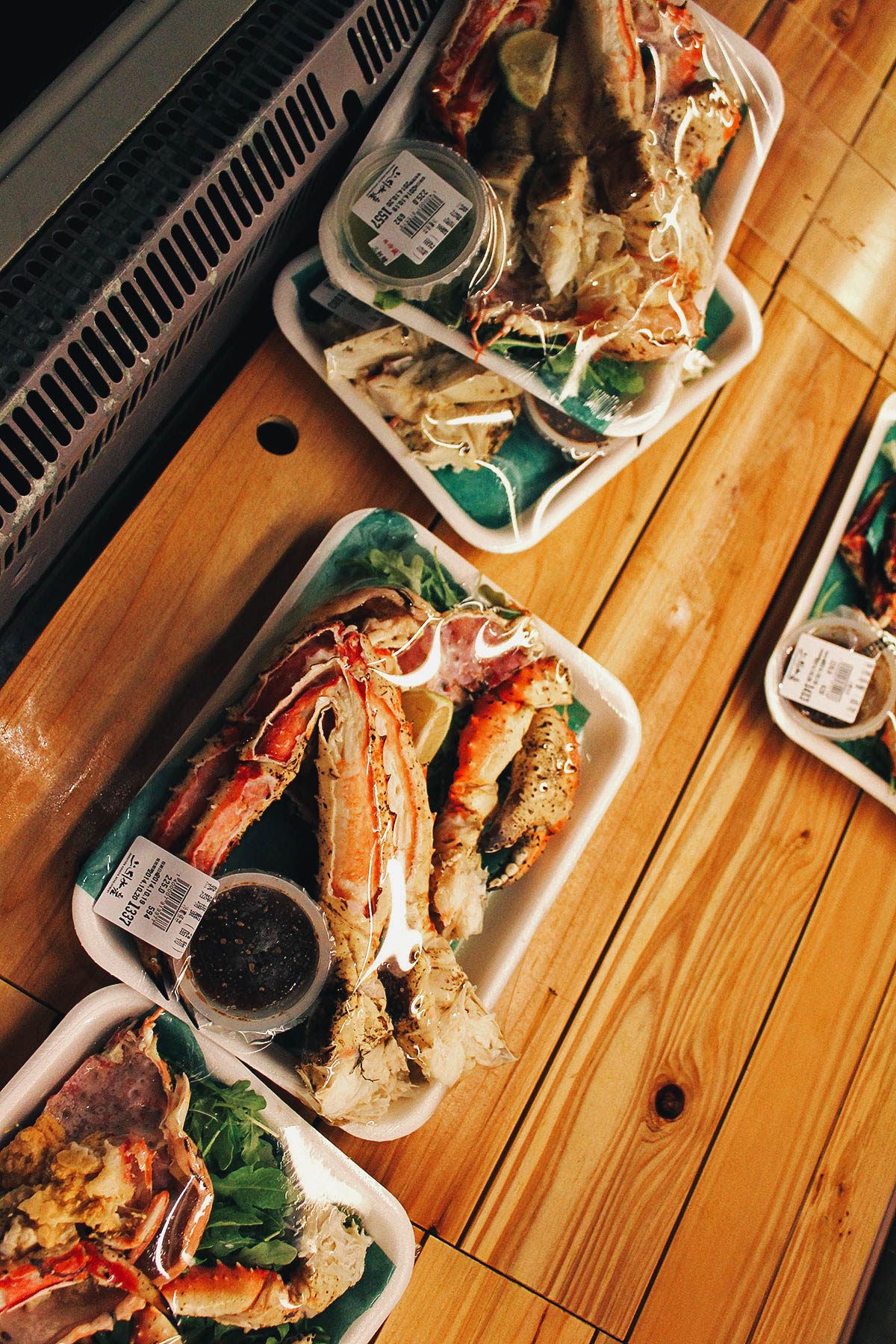 6. Oyster Omelette
One of Taiwan's most famous street eats — oyster omelette served with a sweet and mildly spicy sauce. Really good with a great gummy texture.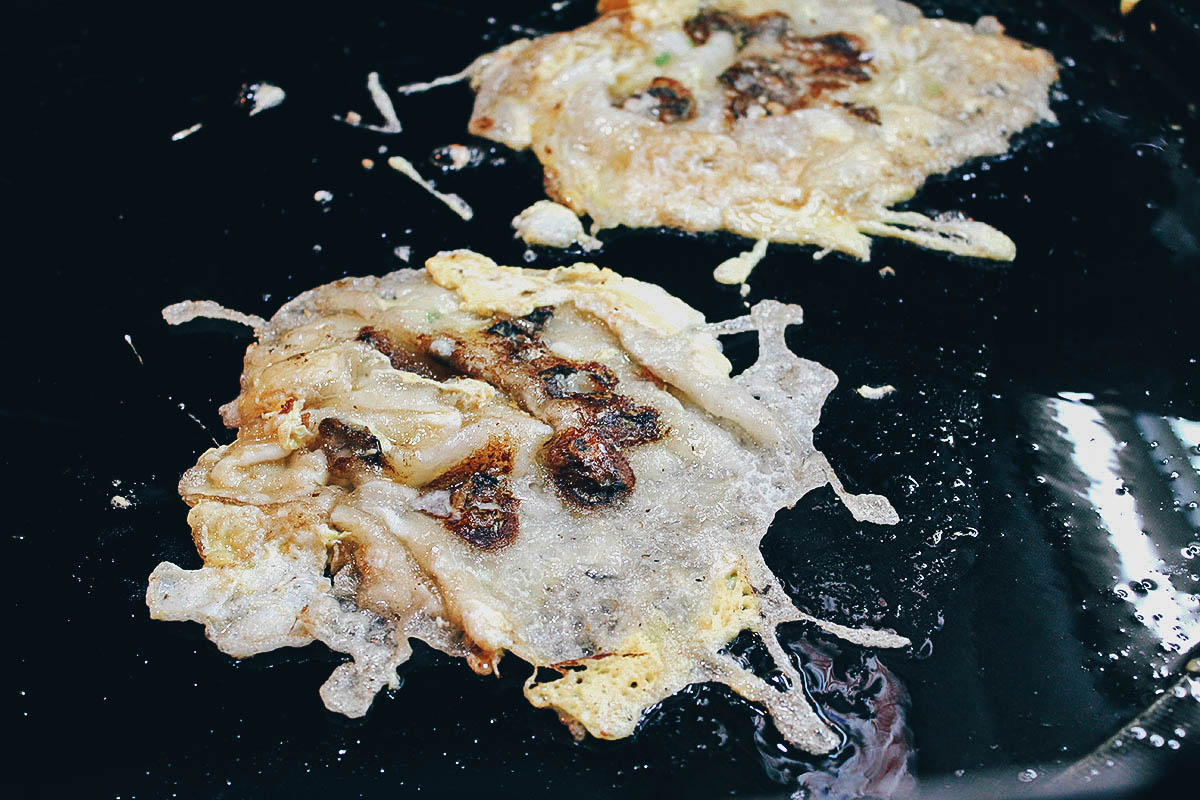 7. Pig's Blood Cake
One of the most interesting things that we ate on this trip. Made by congealing pig's blood with sticky rice, it's steamed before being covered with a sweet soy sauce and dredged with peanut powder and coriander. Really novel medley of flavors and textures.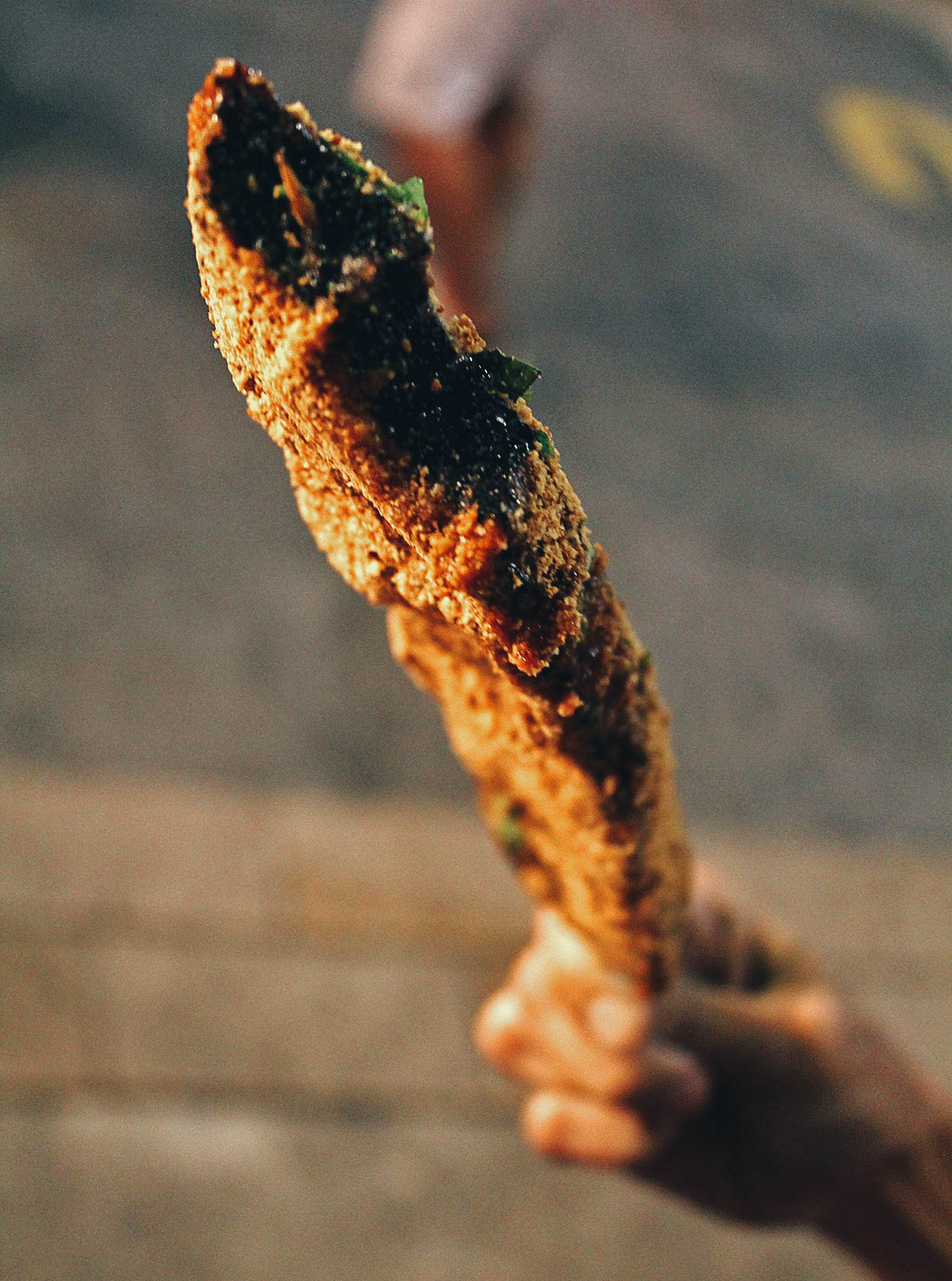 8. Beef Noodle Soup
On a rainy day, few dishes are more comforting than a hot bowl of soup with tender chunks of beef and noodles. The nameless shop at No. 15 Tao Yuan Street is just one of three places that can lay claim to the title "Best Beef Noodle Soup" in all of Taipei. Check out our First-Timer's Travel Guide to Taipei and scroll down to the "Where to Eat" section for more information.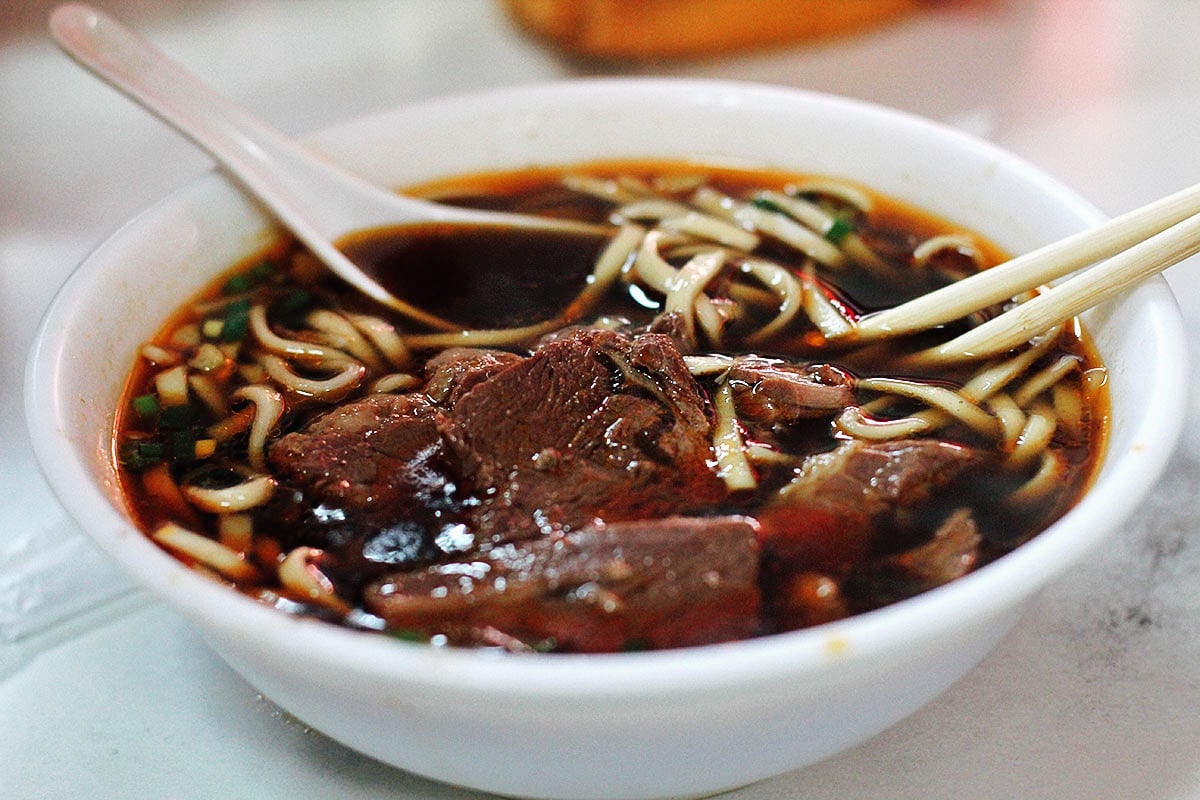 9. Penis Waffles
Who doesn't love a good cock…waffle that is! Filled with red bean, these 7″ veiny waffles can be enjoyed with a number of toppings like chocolate, strawberry, vanilla, and green bean. Open wide! 😆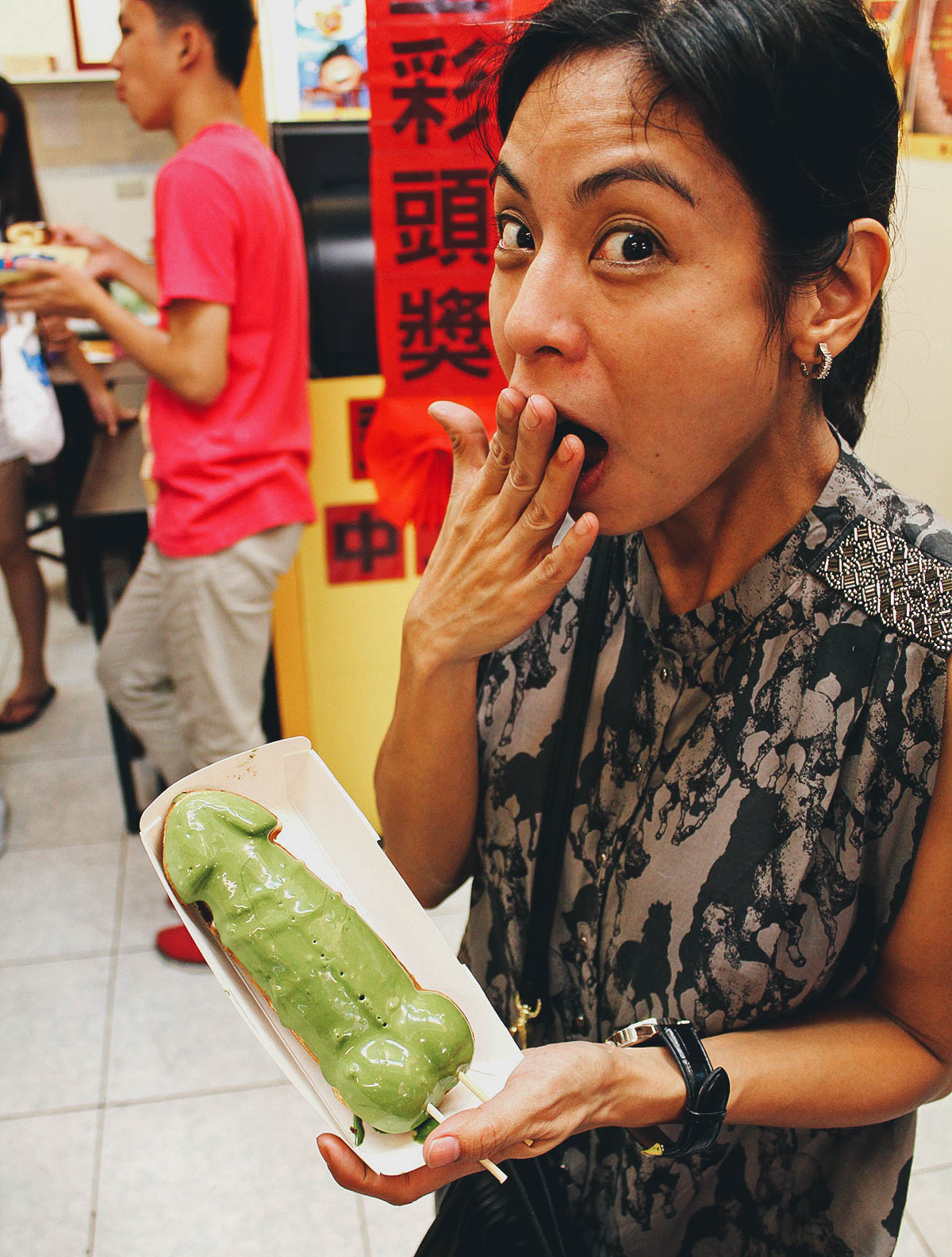 As mentioned up top, this list doesn't do justice to all the delicious things that you can eat in Taiwan, but it's a good start. Especially for first-time travelers who'll be staying in Taipei for just a few days. It covers most of the must-eats like Din Tai Fung xiao long bao and night market street food. But if you're a seasoned visitor looking for something more comprehensive, then you can check out this LIST of 45 compiled by CNN.
And by the way, in case you're wondering, I did try one of Taipei's most notorious street foods — stinky tofu. No offense to the Taiwanese, but I hated it. We all did. A classic love-it-or-hate-it dish, it tasted exactly like it smelled, like dirty sewer water. 😆