People sometimes ask me what camera I use to take my crappy photos so I thought I'd put together a list sharing all the equipment I use and what gear we bring with us on trips. I won't bore you by listing what brand of socks I use so I'll keep it just to the cool stuff. 😆
We personally use everything listed here so I can confidently recommend them to anyone. Though we're based in the Philippines, we shop at Amazon regularly and have the items shipped to us via LBC's shippingcart.com. More on that at the bottom of this post.
BACKPACK CONTENTS
PHOTOGRAPHY / VIDEOGRAPHY
This is all the equipment I use to take photos and video on a trip.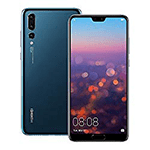 Huawei P20 Pro
After returning from my first trip with a Huawei P20 Pro, I sold all my DSLR gear and I haven't looked back. Powered by its Leica triple camera system, this smartphone takes incredible photos and affords me more versatility and speed than a clunky DSLR. I love it and can't recommend it highly enough.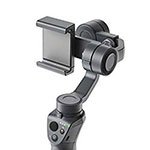 DJI Osmo Mobile 2
The in-camera stabilization of the Huawei P20 Pro is already fantastic but this stabilizer makes it even better. It allows you to take much smoother video. It's great for shooting hyperlapses and motionlapses as well.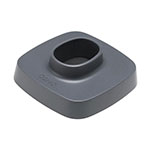 DJI Osmo Mobile 2 Base
I LOVE this thing. Unlike traditional tripods that take up a lot room with their legs and use up much time with their screw-in mounts, I just insert my Osmo Mobile into this base and I'm good to go. I use it to take timelapses and motionlapses. It's so convenient.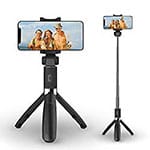 Selfie Stick w/ Stand and Bluetooth Remote
I sometimes travel alone on press trips, so I need a mini-tripod with remote to take shameless selfies for Instagram. This works great for that.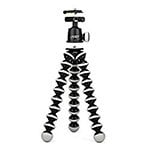 Joby GorillaPod Tripod with Ball Head Bundle
Ever since I sold my DSLR, I don't use this as much anymore but I still keep it because I can use it to mount my Osmo Mobile 2 to awkward things like trees and railings. It works well.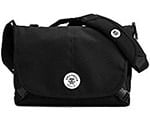 Crumpler 7 Million Dollar Home
My fun and stylish camera bag. I've had it for over 5 years now and I still love it.
Action Camera
I still have all my GoPro gear but I think I'll be getting rid of them soon. I hardly use a GoPro anymore.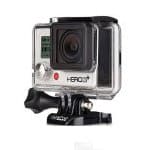 GoPro HERO3+ Silver Edition
I know, this thing is ancient. But it still works. I don't use a GoPro much anymore so I have no reason to upgrade.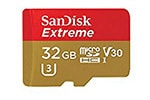 SanDisk Extreme 32GB MicroSDHC UHS-I Card with Adapter
I have several of these Extreme micro SDHC cards for my GoPro.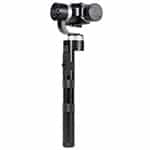 EVO GP 3 Axis Handheld Gimbal
I need to improve the quality of our videos so I invested in this EVO gimbal for my GoPro HERO3+. It's basically a stabilizer to give you smoother, more professional-looking footage. It makes a HUGE difference. If you're serious about making better videos, then you need to get a gimbal or stabilizer of some sort.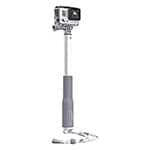 GoPro POV Pole
This is the POV pole I use for my GoPro. It can extend up to 36″.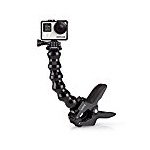 GoPro Jaws Clamp Mount
This clamp with detachable gooseneck is my most used mount. I've used it on an ATV and on bicycles (here and here). I've used the gooseneck on a stand up paddleboard as well. If you ride bicycles often, then this is a great mount to have.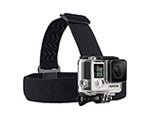 GoPro Head Strap & Quick Clip
This is the mount I use if I can't attached the GoPro to anything but my head. I've used it while riding a horse, an ATV, and the Skyline Luge on Sentosa Island in Singapore. It also comes with a clip so you can mount your GoPro to a baseball cap but I've never used it.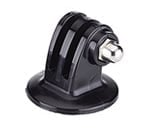 GoPro Tripod Mount
You'll need this mount to attach your GoPro to a tripod or GorillaPod.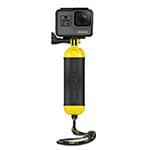 GoPole Bobber
I use this whenever I go swimming with my GoPro. It floats and attaches to your wrist so you don't lose your GoPro.

GoPro Floaty Backdoor
As a safety precaution, I have this orange floater permanently fixed to the backdoor of my waterproof GoPro housing. That way it'll float to the surface if it ever gets detached from the mount.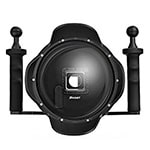 Shoot 3.0 GoPro 6″ Dome
Ever seen those cool half over/under water shots? This is how you do it. This 3.0 version comes with two grips for more stability. I chose this specific model because it allows me to use my original underwater GoPro housing with the Dome. You can follow the link to check out sample images and a video of the Shoot 3.0 Dome Port for the GoPro.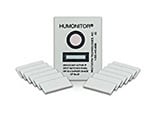 GoPro Anti-Fog Inserts
I stick a couple of these in my GoPro waterproof housing to keep the lens from fogging up in water.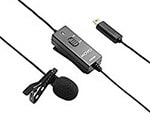 Movo Clip-on Microphone for GoPro
I bought this so I could get better audio with my GoPro. I chose this particular model because it's compatible with my EVO Gimbal. The mic clips on to your shirt so you can get sharp and clear audio even with the GoPro held away from you.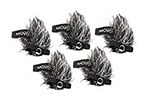 Movo Clip-on Microphone Furry Windscreens
We're going skiing in Hokkaido in February 2017 so I bought these furry windscreens for my clip-on microphone to drown out the wind.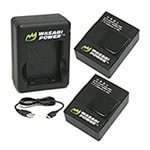 Wasabi Batteries and Charger for GoPro
The GoPro doesn't have great battery life so you'll need spares. This Wasabi 2-pack comes with a charger as well.
Drone
As described, we're looking to create better videos in 2017 so I bought a drone to help us do just that.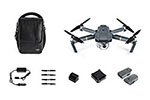 DJI Mavic Pro
As much as I loved my Phantom 4, it was just too big to bring on most trips so I replaced it with this Mavic Pro. I got the exact bundle pictured here with the two spare batteries and shoulder bag.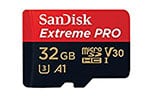 SanDisk Extreme PRO microSDHC Memory Card with adapter
Like the GoPro, the Mavic Pro use micro SD cards. Based on my research, this Sandisk Extreme Pro micro SDHC card is the best one on the market right now for 4K video.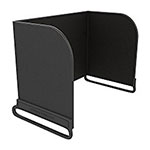 Mavic Pro Anti-Glare Sun Hood
If you've flown a drone, then you know how hard it is to see your smartphone screen on sunny days. This hood reduces glare and helps you better see what you're shooting.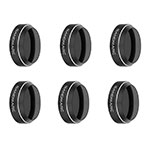 Sandmarc Pro Plus Filters – DJI Mavic
These work just like DSLR ND and PL filters, but for your drone. This 6-pack from Sandmarc comes with a PL, ND4/PL, ND8/PL, ND16/PL, ND32/PL, and an ND64/PL filter. This is the set you need to get if you want to do long exposure shots or film over water.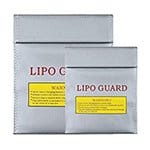 Lipo Battery-safe Pouches
As you know, batteries can be dangerous on a plane even when handcarried so I bought these fire/explosion-proof pouches to carry all my drone batteries. I travel with a lot of gadgets and batteries so it's important to be safe. Even with these Lipo pouches, it's important to always handcarry batteries and never attempt to check them in.
MISCELLANEOUS
Other things we bring on trips.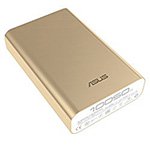 ASUS External Battery Pack
Powerbanks are almost a necessity when traveling these days. Smartphones and pocket wifi devices tend to run out of power by mid-afternoon so I always have a fully charged powerbank to last us through the day.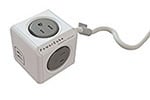 PowerCube
You'd be surprised by how many hotels have just 1 or 2 outlets. I've had to stay up on many occasions just so I could plug the last charger in. This PowerCube is compact and has 4 outlets and 2 USB jacks.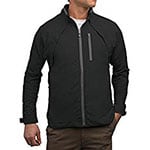 SCOTTeVEST Tropiformer
We had heard the stories about pickpockets in Barcelona so I needed something to keep my valuables safe. This Tropiformer jacket with 22 pockets and other hidden features was a lifesaver.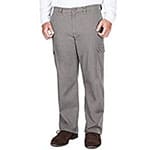 SCOTTeVEST Absolute Cargo Pants
If we go somewhere that's too hot for my Tropiformer, then I'll bring these cargo pants instead. They're also made by SCOTTeVEST and contain 10 pockets to keep my valuables safe.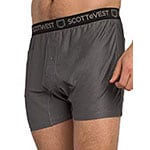 SCOTTeVEST Travel Boxers
I was so worried about pickpockets in Barcelona that I used these travel boxers as well. They have 2 deep pockets and kept our passports and extra cash safe and well hidden.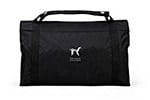 TUO Travel Organizer
Origami Unicorn sent us this TUO to review and we've been bringing it on trips ever since. It's meant to be an undergarment organizer but we use it for toiletries and medicine as well. It's stylish and well-made and keeps our stuff organized when we travel. Follow the link to learn more about the TUO by Origami Unicorn.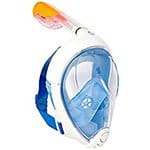 Tribord Easybreath Snorkeling Mask
If you enjoy snorkeling, then you're going to love this mask. It's a revolutionary device that combines the mask and snorkel into one piece. The mask covers your entire face so you can breathe more naturally and not have to stick an uncomfortable snorkel in your mouth.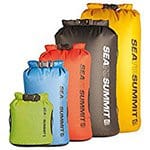 Dry River Bags
If you're going to the beach or anywhere with water, then it's a good idea to have one of these waterproof river bags to keep your valuables dry and protected.
POST-TRIP
I don't bring these on trips but they help me create content for this blog and store our travel memories.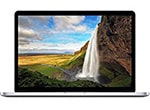 Macbook Pro 15″
I recently upgraded from a 13″ and love the extra screen real estate. I'm a web/graphic designer by profession so I need a powerful laptop to do my work as well as work on this blog. The retina display is pretty awesome.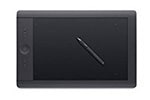 Wacom Intuos Pro Pen and Touch Large Tablet
I've been using a Wacom pad for almost 20 years now. Without it, creating digital graphics would be so much more difficult. It allows you to draw on the screen more naturally, like you would with pen on paper. I use it to create the graphics on this blog.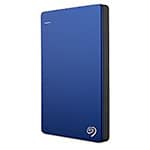 Seagate 1TB External Hard Drive
You need a good external hard drive to store all your pictures and files. I've used several brands but I find the Seagate drives to be the most reliable.
As described up top, Ren and I shop on Amazon and other online retailers from time to time. Amazon's international shipping is expensive so we use LBC's shippingcart.com to send any items from the US to the Philippines. When you set up an account with them, they'll provide you with an address in the US that you can use as a delivery address. Once your items arrive, they'll ship them to the Philippines. Their shipping rates are reasonable and we haven't had any bad experiences with them yet.
Though they've been reliable thus far, I probably wouldn't be comfortable using a third-party service like this to ship expensive gear like electronics. But for everything else like supplies, clothes, etc, they're perfect. If you're based in the Philippines and want to do some online shopping, then shippingcart.com is worth a look.
Disclosure
Most of the links in this guide are Amazon or other affiliate links, meaning we'll get a small commission if you make a purchase at NO extra cost to you. We only recommend products that we use ourselves and firmly believe in. We really appreciate your support as this helps us keep this blog going. Thank you!