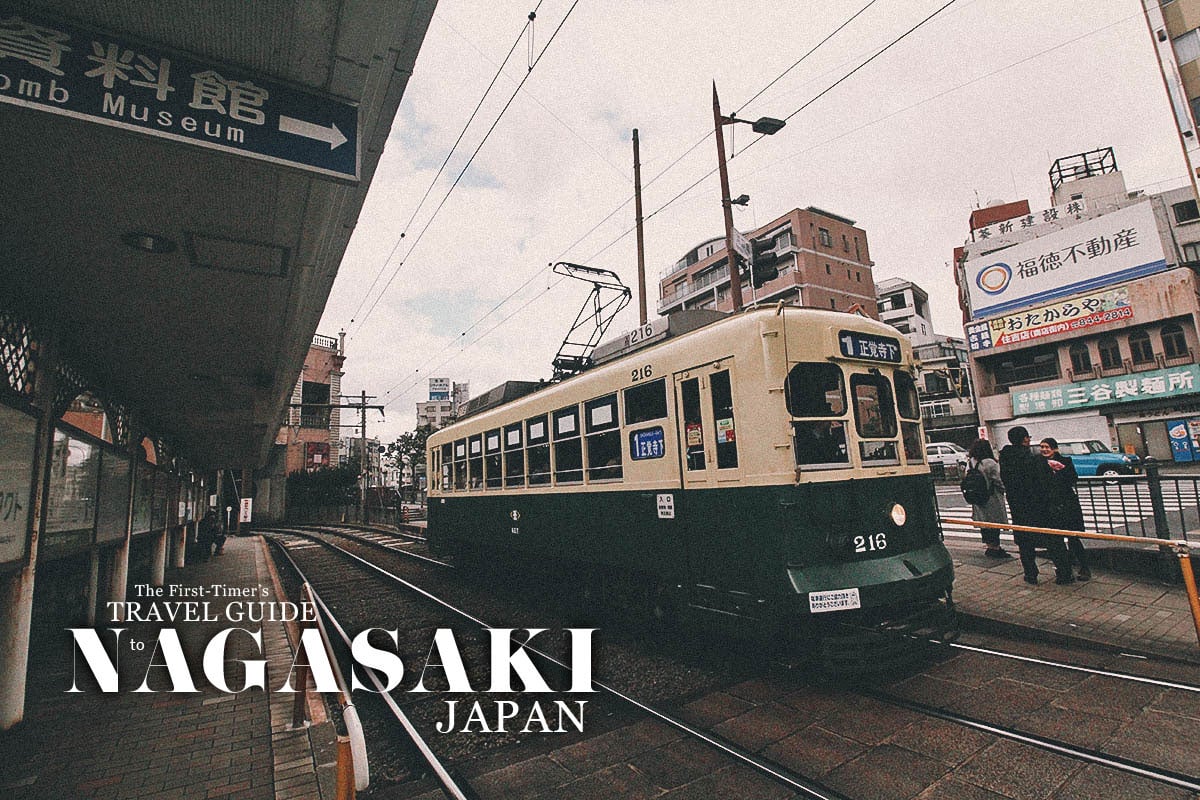 The First-Timer's Travel Guide to Nagasaki, Japan
Nagasaki is a strange city. It's strange in the sense that in many ways, it feels very "un-Japanese".
For one, it doesn't seem to have the quirks that make Japan the endearingly eccentric country that it is. Things like giant mechanized robots and oddball restaurant concepts are nowhere to be found here. There's no hi-tech subway system or young people sporting the craziest fashion trends.
Instead, it has the first Chinatown I've ever seen in Japan. It has Catholic churches and Western-style houses, many of which are the oldest in the country. It has an aboveground vintage tram system reminiscent of San Francisco's iconic cable cars. And oddest of all, at least for Japanese food lovers like us, was the diversity of its cuisine.
A few of its core dishes have Portuguese, Chinese, and American influences. They even have a bizarre dish called toruko raisu or "Turkish rice", which is a mashup of pilaf rice and spaghetti topped with a pork cutlet drenched in sauce! How strange indeed!
Much of this "un-Japanese-ness" has to do with Nagasaki's prominence as a port city. From the 16th to the 19th centuries, it was the only port in the country open to foreign trade hence the proliferation of foreign influences. It felt like a throwback city in many ways, one that was starkly different from anything else we had experienced so far in Japan.
GUIDE TABLE OF CONTENTS
NAGASAKI AT A GLANCE
Nagasaki is the capital city of Nagasaki Prefecture in Kyushu. As described, it was a prominent port city throughout much of its history. When Japan reopened its doors to diplomatic relations during the Meiji period, Nagasaki was declared a free port which created a flourishing community of British, Dutch, American, and Russian traders. From its architecture to its food, these foreign influences helped shape the Nagasaki of today.
Devastated by an atomic bomb in World War II, Nagasaki is remembered as the last city in the world to experience a nuclear attack. The city has been rebuilt since then.
BEST TIME TO VISIT
Nagasaki is located in Southern Japan so the weather here is relatively mild year round. It doesn't experience extreme weather changes like Sapporo. We were here in February which is the height of winter but even then it was still pleasant and not too cold. But if you're looking for the absolute best time to go weather-wise, then shoot for October to November. The temperature is at its most ideal and there are few rainy days.
HOW TO GET THERE
Nagasaki does have an international airport but it doesn't seem to be a common port of entry into Japan. Most travelers will probably be arriving via Fukuoka Airport or through some other major city in Japan, then continuing to Nagasaki by train or by bus.
BY TRAIN: Most travelers doing a multi-city tour of Japan probably travel by train. You can check hyperdia.com to see how much it will cost you to get to Nagasaki from wherever you are. If you're coming from Fukuoka, then the two-and-a-half hour trip will cost you at least JPY 4,450 each way.
If you are going on a multi-city tour of Japan by train, then you may want to invest in a JR Pass. It will give you unlimited use of all JR national trains in Japan, including Shinkansen bullet trains and the Narita Express. You can purchase a JR Pass in 7-, 14-, or 21-day variants from Japan Rail Pass or Klook.
BY BUS: Highway buses are another popular way of getting around Japan. It's cheaper than trains and will get you there in about the same amount of time. We took a bus from Fukuoka to Nagasaki and it cost us just JPY 2,570 each way. You can refer to the Kyushu Highway Bus reservation site to check for routes into Nagasaki from wherever you are. It's important to remember that when traveling by highway bus in Japan, advanced reservations are strongly recommended. I suggest purchasing your bus tickets from the Kyushu Highway Bus website as early as 30 days before your trip to guarantee yourself a seat.
Like the Japan Rail Pass for trains, you can save on Kyushu highway buses by purchasing a SUNQ Pass. If you're visiting multiple cities in Kyushu, then it will give you unlimited rides on consecutive days. There are three types of SUNQ Passes – All Kyushu 4 Days, All Kyushu 3 Days, and Northern Kyushu 3 Days. Please be advised though that if you purchase a SUNQ Pass, then you cannot make advanced reservations via the Kyushu Highway Bus website. You'll need to call the number listed on this page of the SUNQ website to reserve.
If you're interested in the Northern Kyushu 3 Day SUNQ Pass, then you can save 25% on the cost by purchasing it from Japanican.com. Please check the link for details.
HOW LONG TO STAY
Assuming you'll be arriving in the morning on your first day, then two nights is perfect for Nagasaki. That'll give you enough time to do everything in this guide. One night is too short and anything over two nights may be too long. Nagasaki isn't that big of a city so two nights will give you enough time to see all the major sights without getting bored.
HOW MUCH MONEY TO BRING
Japan isn't cheap. It's one of the most expensive countries in Asia. But just because it isn't dirt cheap like Southeast Asian countries doesn't mean you'll need to sell a kidney to go there. There are ways to save money like staying at hostels, eating inexpensive meals, and buying discount transportation passes.
The unit of currency in Japan is the Japanese Yen (JPY). Assuming you'll be staying in Nagasaki for 2 nights and sharing inexpensive accommodations with one other person, then a daily budget of around JPY 7,000-7,500 per person should be good. This takes into account your accommodations, attraction fees, transportation within Nagasaki, modest meals, and pocket wifi rental.
Please be advised that this is just an estimate based on our own personal travel habits. How much money you should bring is highly subjective and depends on many factors. For example, the Gunkanjima tour is more expensive so I didn't include it in the daily budget. If you plan on doing it, which I think you should, then you can factor it in. You can also save money on some attraction fees with the Nagasaki Discount Card, which you can read more about in the TRAVEL TIPS section of this guide.
Another thing, bear in mind that Japan is still mostly a cash society. Some places like hotels and big department stores accept credit cards but for the most part, you'll be paying in cash so be sure to bring enough with you.
WHERE TO EXCHANGE CURRENCY
Banks and post offices are the best places to exchange currency in Japan. Based on what I've read, people seem to prefer post offices because the transactions are faster. I exchanged currency at a bank and the process did take some time. I had to fill a bunch of paperwork then wait for the transaction to complete. If you find yourself in Nagasaki's Chinatown, then there's a foreign exchange machine in nearby Kankodori Shopping Arcade. Just ask any of the banks there exactly where it is. I had never exchanged currency through a machine before so I was pretty amazed by the process. The transaction was fast and the rates competitive.
Alternatively, you can also withdraw JPY from an ATM. The rates are competitive as well. Just be sure to advise your bank you'll be using your ATM card overseas so you don't run into any problems. In my experience, my ATM card works in some machines but not in others.
WHERE TO STAY: Hostel Casa Noda Nagasaki
As its name suggests, Casa Noda Nagasaki is primarily a hostel but they do have a couple of private rooms on the top floor. When we stayed there in February 2017, rates were USD 53 for the private room and USD 23 for the dorm, both of which include a simple breakfast. The hostel is about a 10-15 minute walk from Nagasaki main station, making it a good choice if you have an early bus or train to catch. Conveniently, it's almost directly in front of Gotomachi tram stop as well. Be warned though, there's no elevator in the hostel so you'll need to carry your luggage up 3-4 flights of stairs if you're staying in one of the private rooms.
Check out my post on Hostel Casa Noda Nagasaki for more pictures and information. You can book a room there through Booking.com or Agoda. Be sure to check both sites to find the best rate. You can browse through those links for other listings in Nagasaki as well. Alternatively, you can look for accommodations on AirBnB. If you're new to the site, then you can get USD 31 free travel credit via THIS LINK.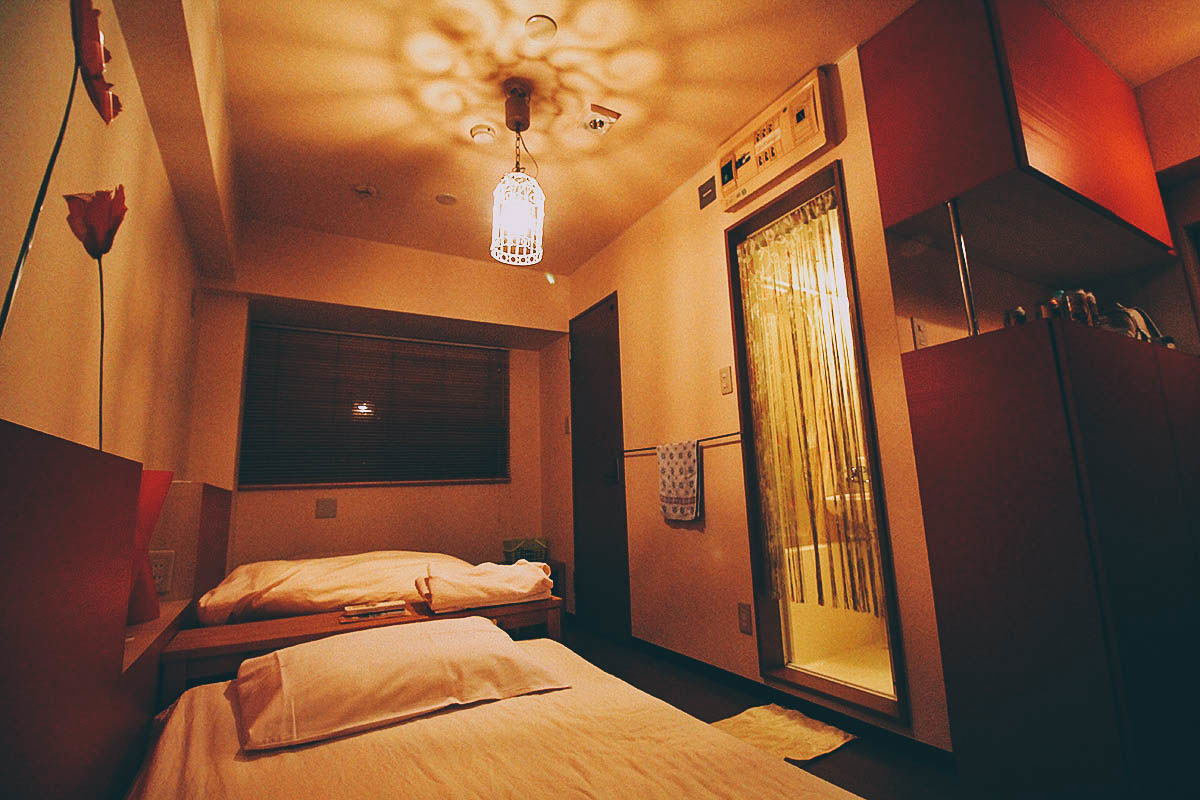 Approximate Room Rate (as of February 2017, with breakfast): USD 53 (private room) / USD 23 (dormitory)
WHERE TO GO
1. Gunkanjima (Battleship Island)
Hashima Island is one of the most unique attractions I've ever visited on a trip. Nicknamed Gunkanjima or "Battleship Island" because of its shape, Hashima Island is a former coal mining community about 19 km from Nagasaki Port. Abandoned since 1974, it was inscribed as a UNESCO World Heritage site in 2015. If you enjoy visiting odd destinations, then you should definitely book a tour to this island. Fans of James Bond films may recognize it as the inspiration for Raoul Silva's hideout in Skyfall.
Check out my post on the Hashima Island in Nagasaki for more pictures and information.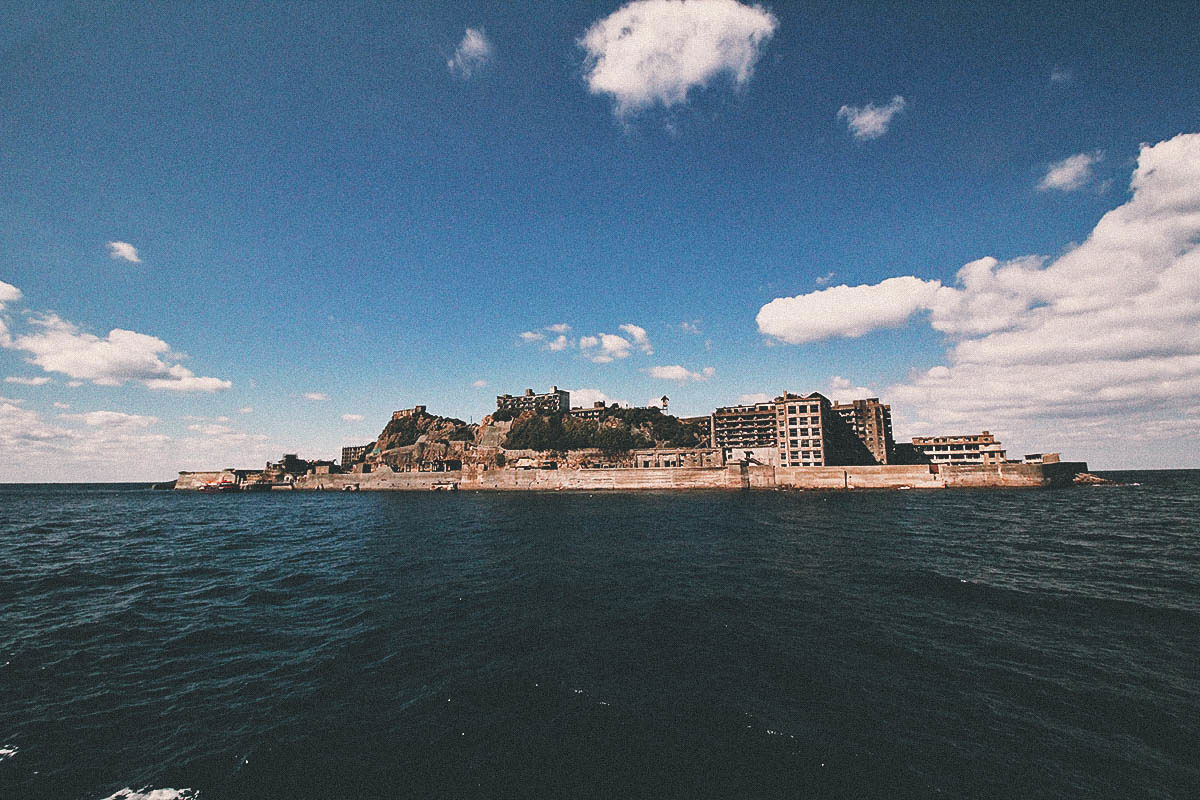 Length of Tour: 3 hrs / Cost: JPY 4,300 per person
2. Atomic Bomb Museum and Nagasaki Peace Park
This was the number one attraction I wanted to visit in Nagasaki, and I'm sure many visitors to the city feel the same way. As students, we had learned so much about WWII and the atomic bomb but all that information was confined to books. Being here in Nagasaki, visiting this museum and seeing actual debris from the bombing gave me a much deeper understanding of that event. It put a face to the tragedy. You don't leave this museum with the most joyous of feelings but you can't visit Nagasaki without spending a couple of hours here.
Check out my post on the Atomic Bomb Museum in Nagasaki for more pictures and information.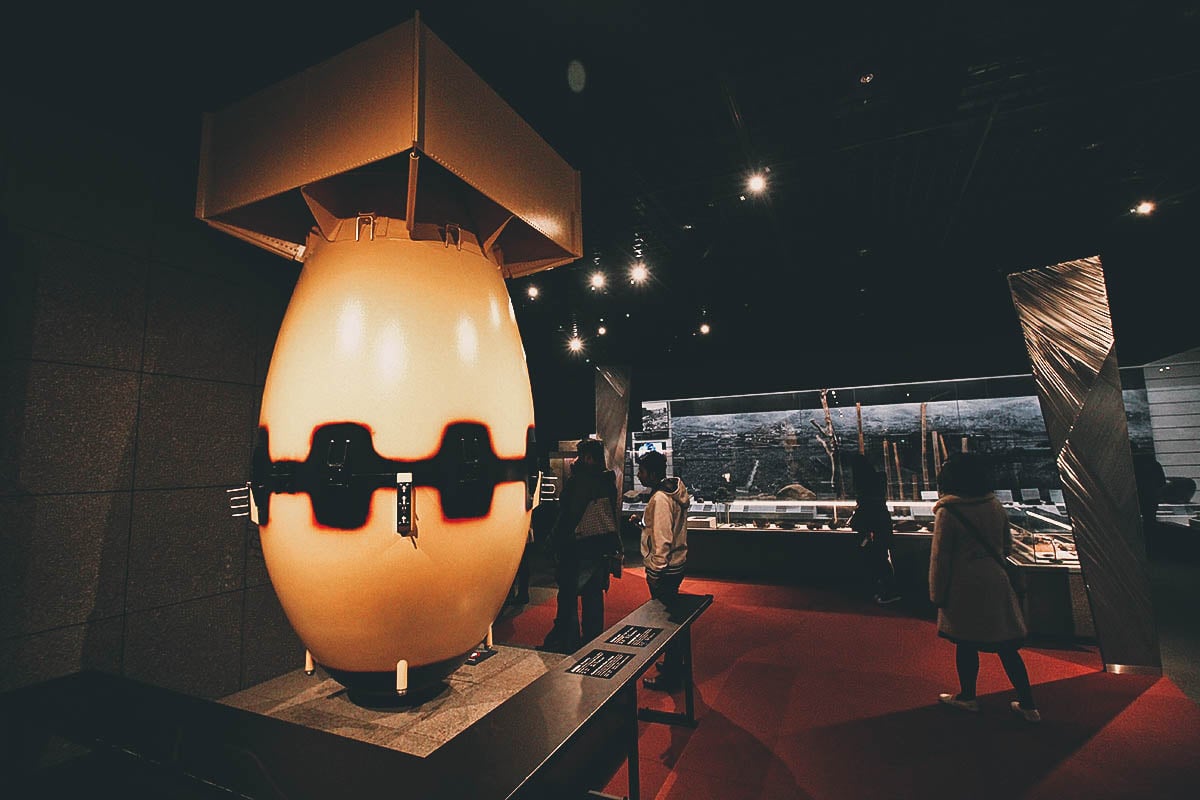 Suggested Length of Visit: 2-3 hrs / Admission: JPY 200 per person
3. Glover Garden
Glover Garden is an open air museum and one of Nagasaki's most popular tourist attractions. It was the former home of Thomas Blake Glover, a Scottish merchant who was a key figure in the industrialization of Japan. Set on a hill with beautifully landscaped gardens overlooking Nagasaki Harbor, it's key feature is the former Glover Residence which is the oldest surviving Western-style house in the country.
Check out my post on Glover Garden in Nagasaki for more pictures and information.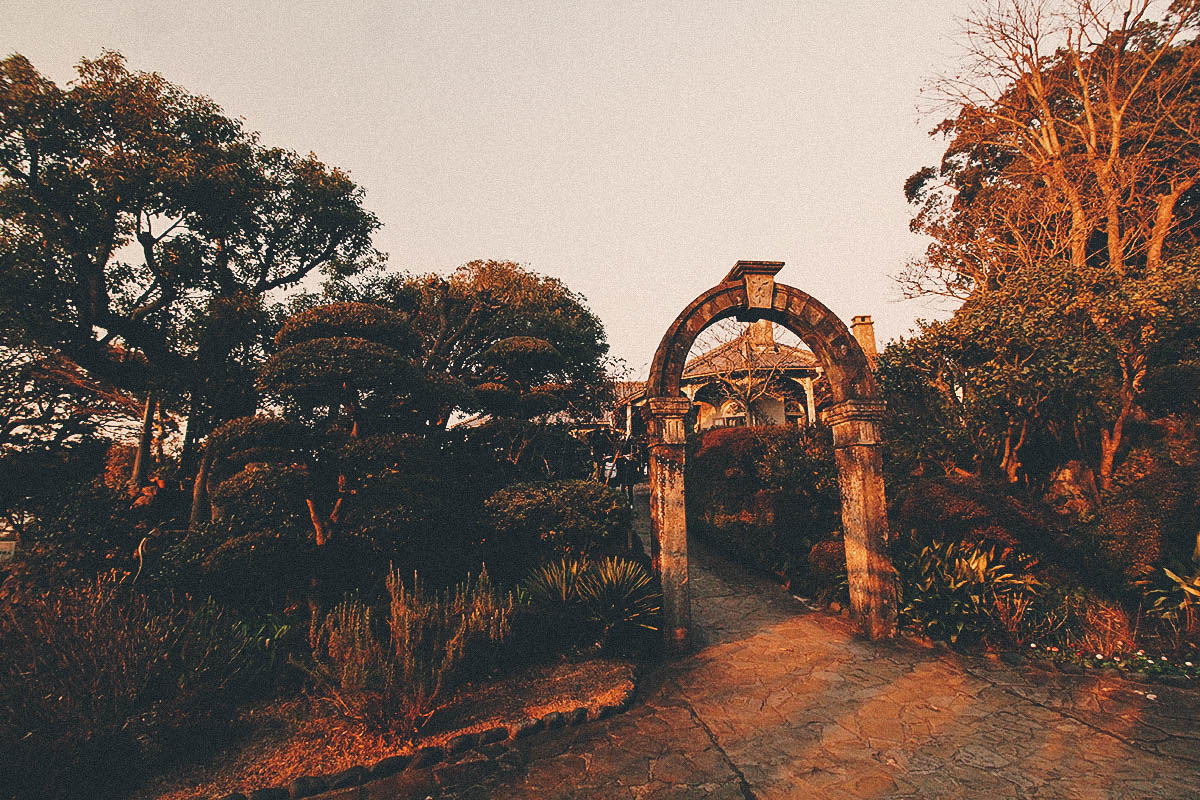 Suggested Length of Visit: 2-3 hrs / Admission: JPY 610 per person
4. Inasayama (Mt. Inasa)
Inasayama or Mt. Inasa is a 333 meter high mountain in Nagasaki. At the top you'll find this open air deck that gives you 360° views of Nagasaki City and Harbor. We didn't stay until nightfall but the evening view is said to be even more impressive. In fact, it's so spectacular that it's often referred to as the "10 million dollar night view". To get to the peak, you can ride the Nagasaki Ropeway which is a stylish gondola designed by Kiyoyuki Okuyama, an internationally renowned industrial designer who produced designs for Ferrari and Porsche.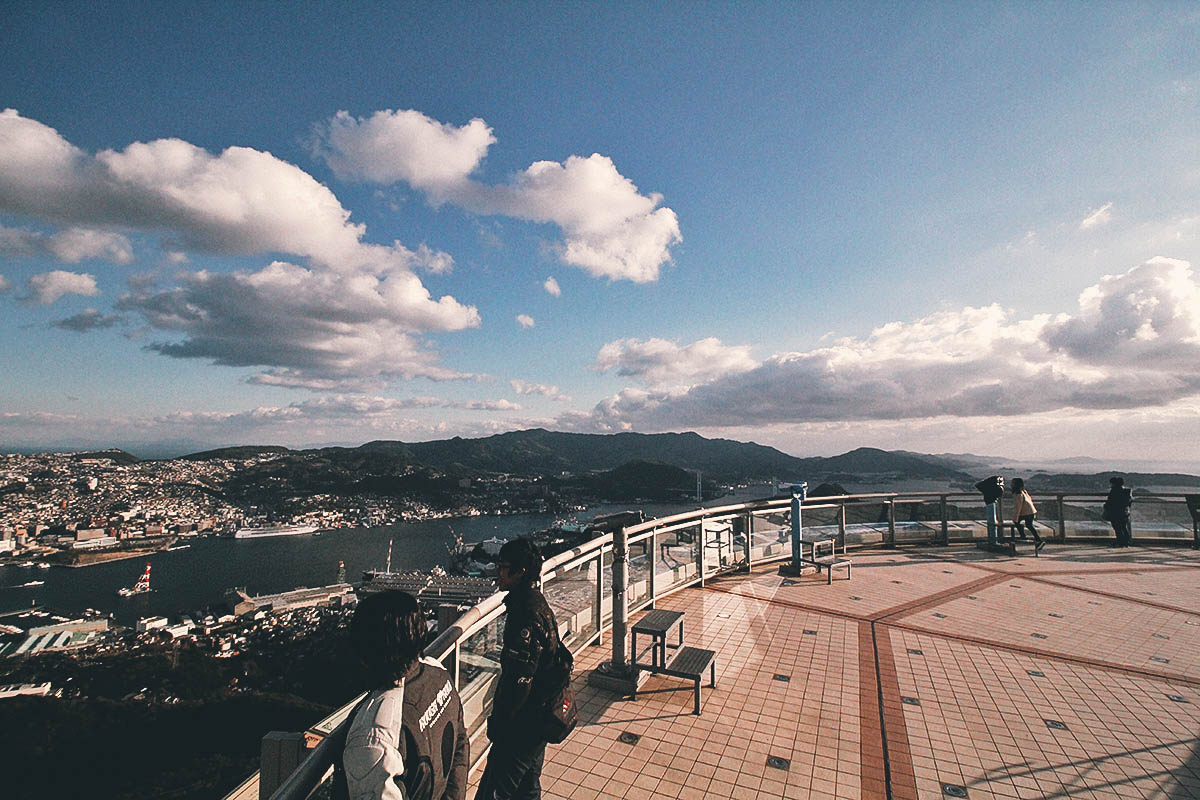 Suggested Length of Visit: 1-2 hrs / Roundtrip: JPY 1,230 on the Nagasaki Ropeway
5. Don Quijote
If you like bargains, then you're going to love this place. Shopping in Japan doesn't have to be expensive and Don Quijote is proof of that. Like Daiso shops, Don Quijoute is a discount chain store with over 160 branches throughout Japan, four of which are in Nagasaki. Many of their branches are like mini department stores with several stories of products ranging from groceries to electronics to clothing to household goods. Best of all? Everything is tax-free.
Visit the Don Quijote website to find the blue penguin nearest you.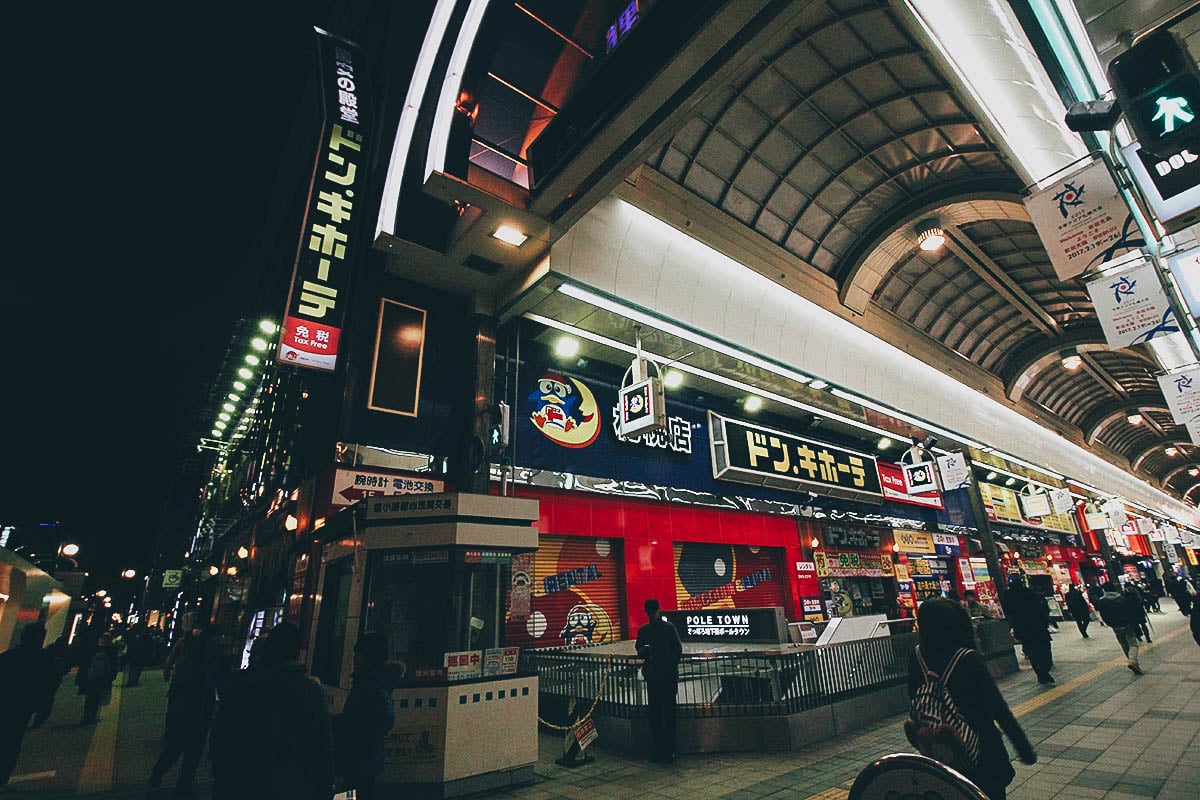 NOTE: The Don Quijote branch pictured above is in Sapporo.
THE ULTIMATE JAPANESE FOOD GUIDE
I adore Japanese food. It's my absolute favorite cuisine in the world and a big reason why we love visiting this country. If you enjoy Japanese food as much as we do, then you need to read our Japanese Food Guide. It includes popular dishes in Japan as well as regional specialties by prefecture, including Nagasaki.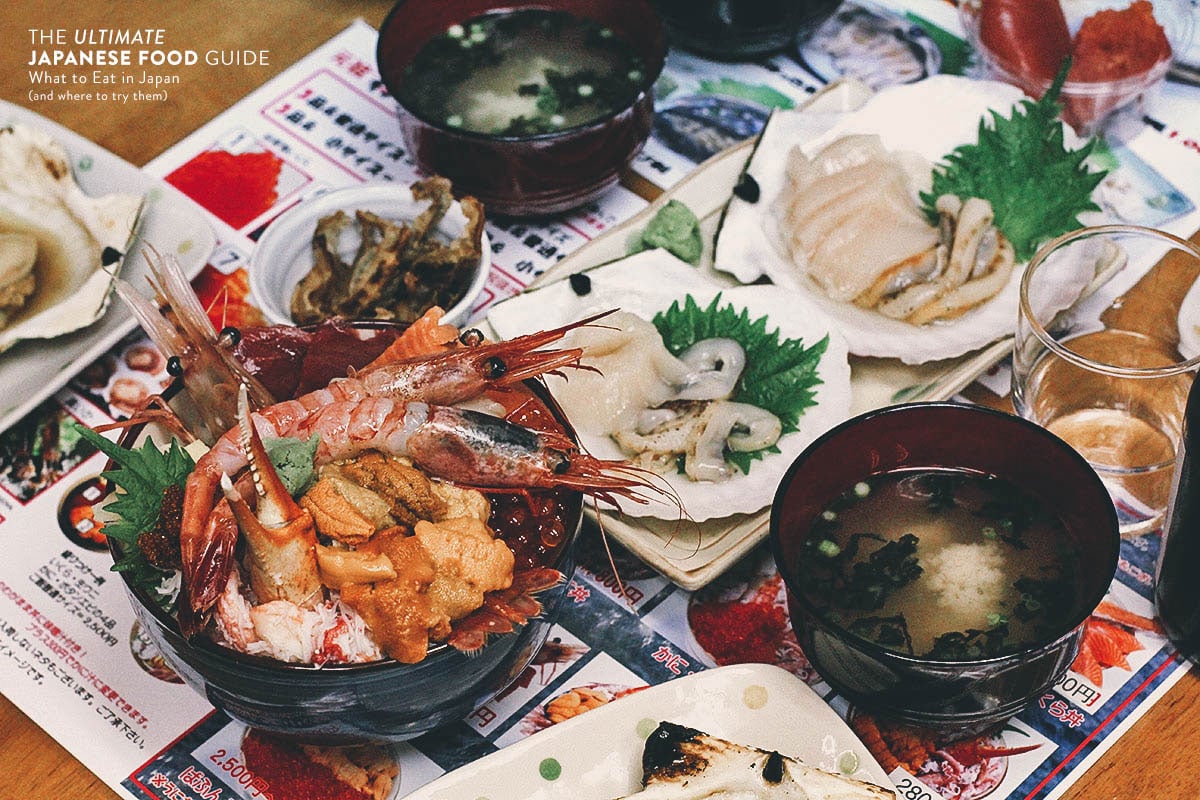 WHERE TO EAT
1. Yossou
Open since 1866, Yossou is credited as being the very first chawanmushi specialty restaurant in Japan. If you've never had it before, chawanmushi is a savory steamed custard dish usually served in a teacup and eaten with a spoon. It can contain a variety of ingredients but Yossou makes their signature chawanmushi with nine specific ingredients – white fish, chicken, shiitake mushrooms, kikurage mushrooms, bamboo shoots, ginkgo, kamaboko (fish paste), wheat powder, and anago (grilled conger eel).
They're known for their braised pork belly and shippoku as well, which are banquet-type meals consisting of Japanese, Chinese, and Western dishes served on a round table. There's a reason why Yossou is the number one rated Nagasaki restaurant on TripAdvisor so you may want to reserve a meal here.
Check out my post on Yossou in Nagasaki for more pictures and information.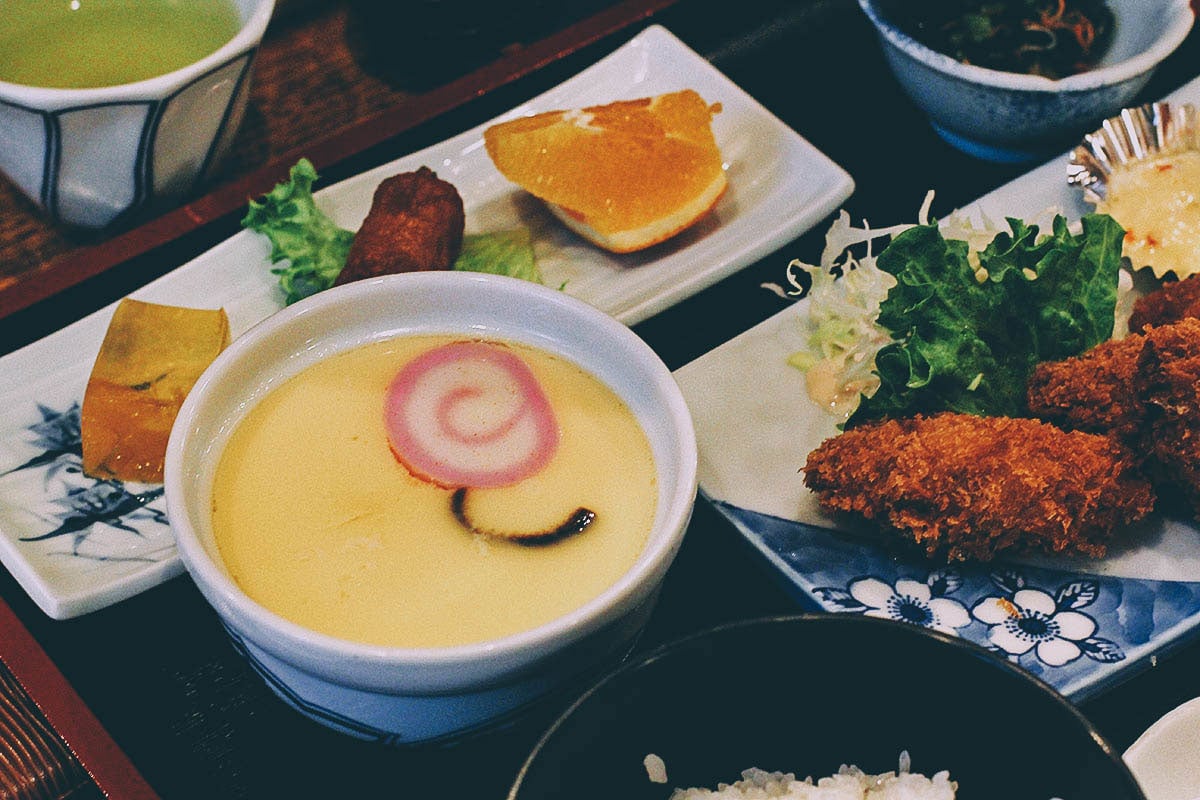 Expect to Pay: Around JPY 1,500-2,500 per set meal
2. Kaisen Ichiba Nagasakiko
We enjoyed one of our best meals in Japan at this restaurant. Kaisen Ichiba Nagasakiko is a seafood restaurant on Dejima Wharf that serves kaisendon, or bowls of fresh seafood piled over rice. Pictured below is a bowl of zuke kaisendon. Once a method of food preservation, zuke is now used as a way of preparing fish by soaking fillets in a soy sauce mixture for flavor. It's really good.
They have tanks of live seafood here as well, including squid for a dish called ika-no-ikizukuri. A specialty of Yobuko in Saga prefecture, live squid are scooped up from a tank and quickly prepared. It's so fresh that the flesh is still translucent when served. From what I understand, it's not common to find it outside of Yobuko so you may want to try it here if it's available.
Check out my post on Kaisen Ichiba Nagasakiko in Nagasaki for more pictures and information.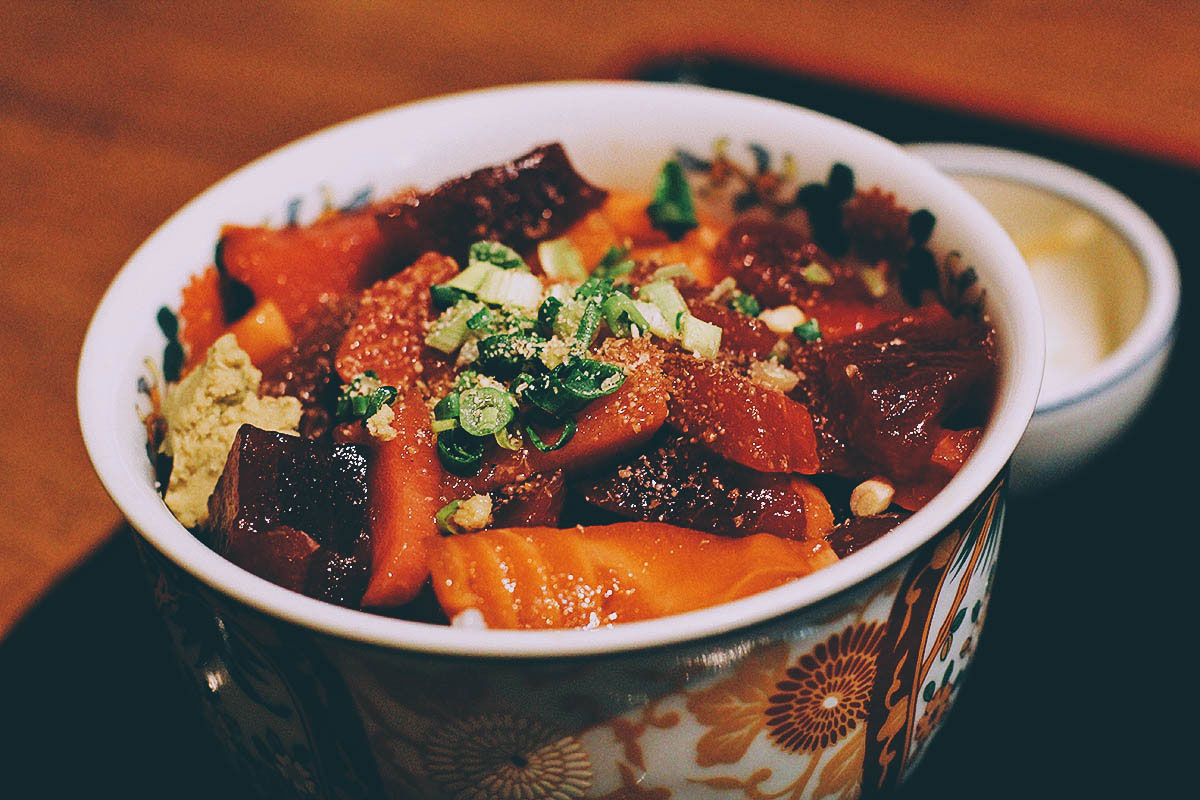 Expect to Pay: Around JPY 2,200 each with drinks
3. Horaiken Bekkan
Champon is a Japanese-Chinese ramen noodle dish that was invented by Shikairo restaurant in Nagasaki. It's made by frying pork, seafood, and vegetables with lard, then pouring in a soup made with chicken and pig bones. The champon ramen noodles are added last before the pan is brought to a boil. Shikairō is the logical place to try this dish but if you're looking for a restaurant near the Atomic Bomb Museum, then you can give Horaiken Bekkan a try. Their champon is highly regarded as well.
Check out my post on Horaiken Bekkan in Nagasaki for more pictures and information.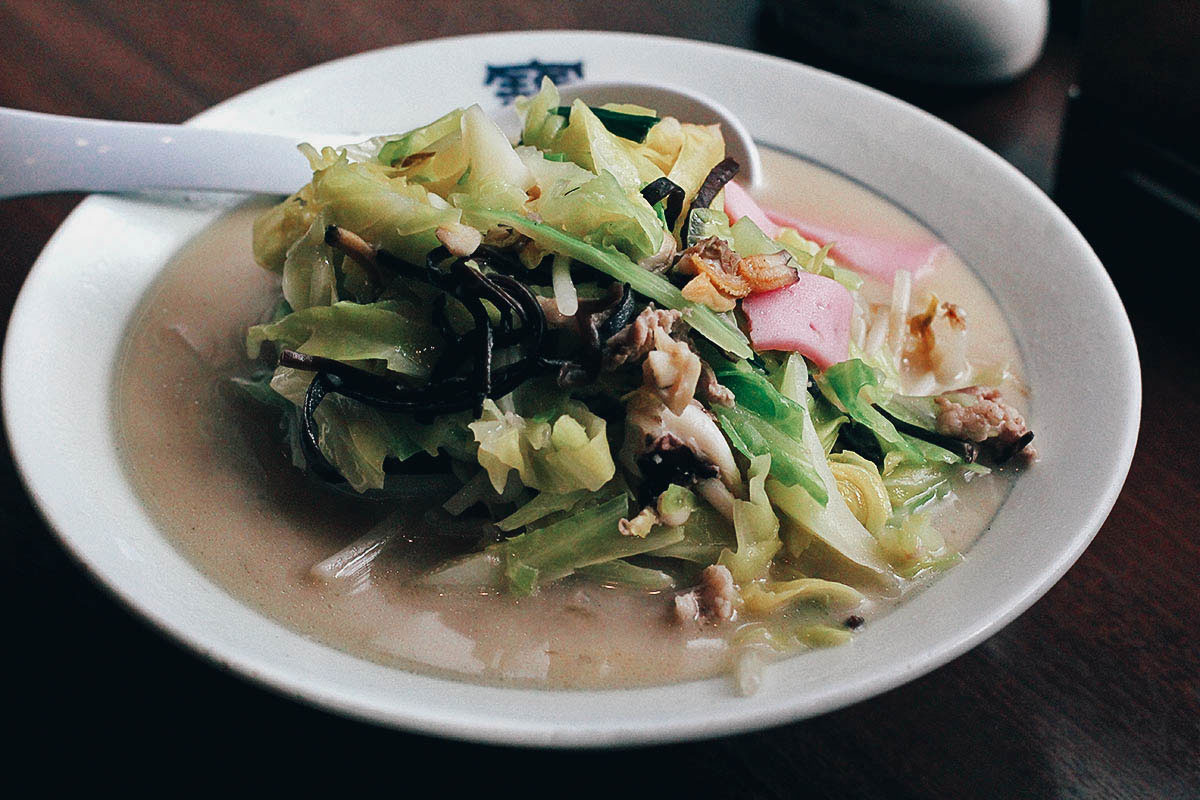 Expect to Pay: Around JPY 864 per full order of champon
4. Izumiya
Most of our meals are usually planned out well in advance but Izumiya was one of the rare exceptions. We were walking around Nagasaki's Chinatown when we chanced upon this unagi specialty restaurant. We both love unagi but had never been to an eel specialty place before so we had to try it. It was damn good and well worth the detour. After our trip, I did some research and found out that Izumiya has been around for over 160 years. It deserves a spot on your itinerary based on longevity alone.
Check out my post on Izumiya in Nagasaki for more pictures and information.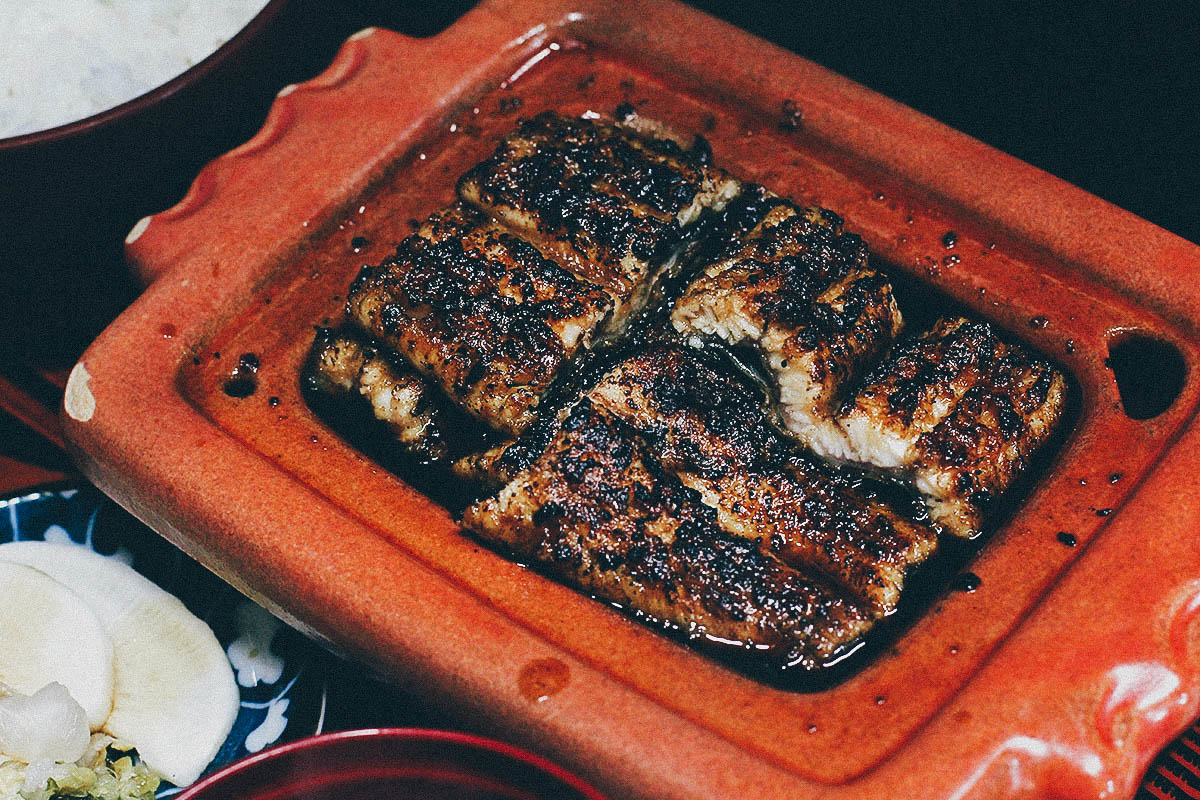 Expect to Pay: JPY 2,900 for one premium unagi set
5. Bunmeido
Castella is a sponge cake made with sugar, flour, eggs, and starch syrup. It's a Nagasaki specialty brought to Japan by Portuguese merchants in the 16th century. Castella cake is available throughout Nagasaki but some of the best can be found at Bunmeido, a Castella specialty chain that's been around since 1900. If you were to bring home just one souvenir food item from Nagasaki, then this should be it. You can try visiting the original store on Edo-machi Street, near Ohato tram station.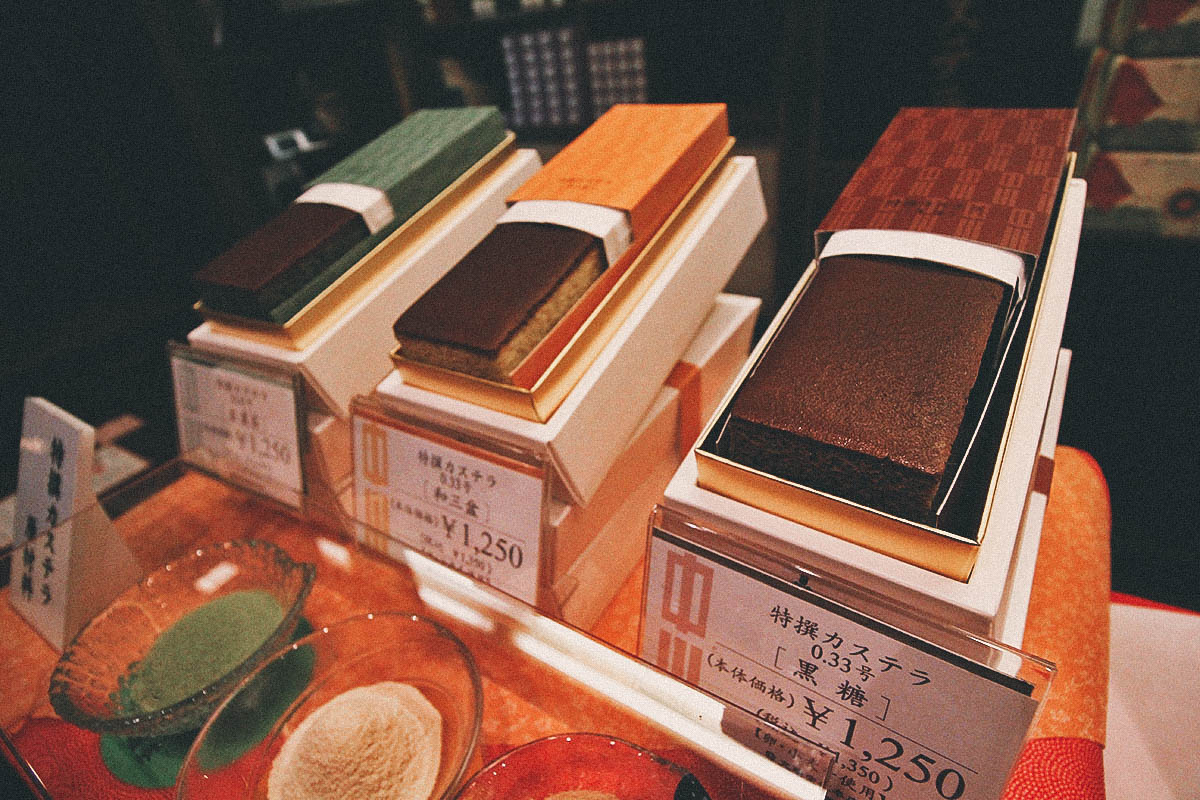 Expect to Pay: JPY 1,350 for one box of Castella cake
TRAVEL TIPS
1. Rent a Pocket Wifi Device
A constant wifi connection is a must when traveling these days, especially in Japan. There are few free wifi zones in this country so you'll need it to do research, navigate the subways, convert currencies, etc. Having access to Hyperdia alone justifies the cost. We never go anywhere now without renting a pocket wifi device first.
You can preorder a device from many pocket wifi providers and have it sent to your hotel, or you can pick it up at their airport counter upon arrival. On this trip to Kyushu, Japan WifiBuddy was kind enough to send us their Platinum Plus WifiBuddy to review (pictured below). It's their highest-end model that boasts LTE speeds and comes with a power bank. We've rented many pocket wifi devices on our travels and this one easily had the best battery life of any device we've used. On some days, we didn't even need to use the power bank.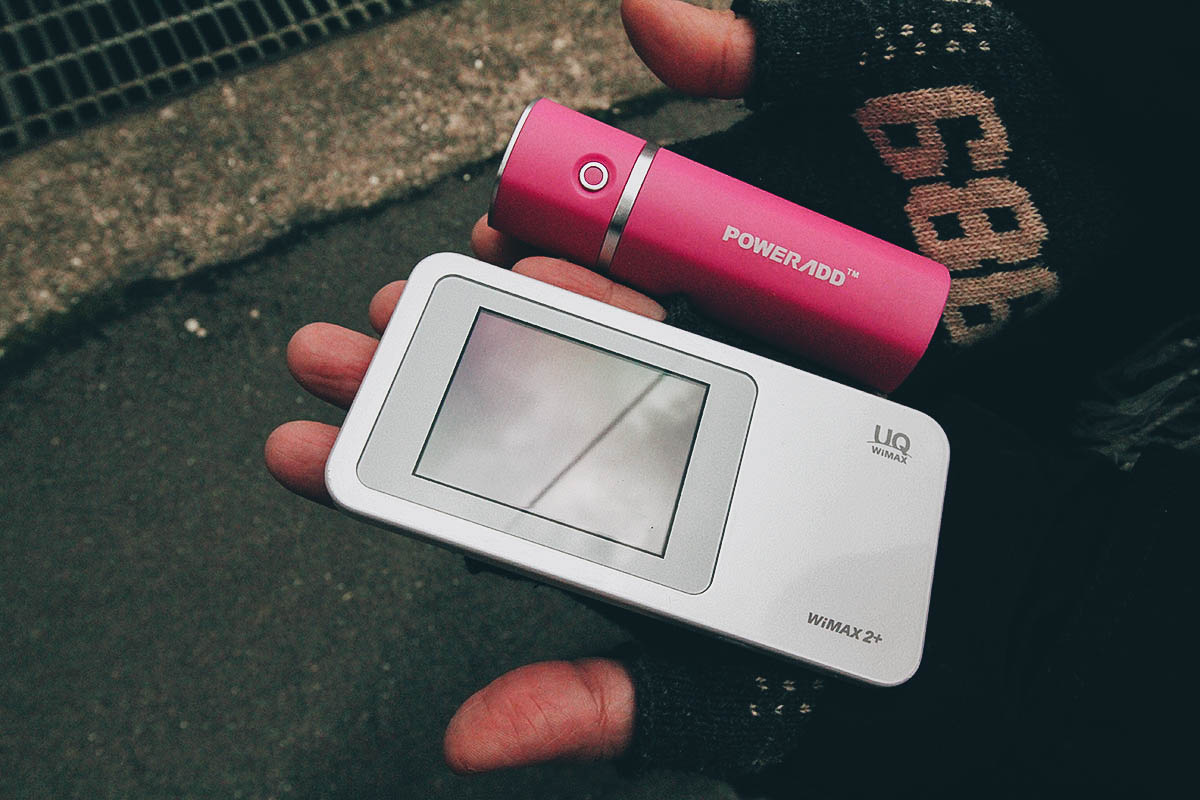 Conveniently, the device has two modes – High Speed mode and High Speed Plus Area mode. High Speed mode works great in the city but we did notice it has difficulty connecting in more remote locations. We'd switch to High Speed Plus Area mode as needed and the connection would be great. Just be sure not to use that mode too often since exceeding the 7GB monthly data limit will slow the device down to 3G speeds until the 1st day of the next month. If you stay on High Speed mode, then you'll have 10GB of LTE speeds per 3-day period.
You can rent the Platinum Plus for USD 75 a week (USD 10.71/day) or USD 173 for thirty days (USD 5.77/day). They do have other devices and wifi plans so you can follow this link to rent a pocket wifi device from Japan WifiBuddy.
Alternatively, you can rent a 4G pocket wifi device from Klook for JPY 500 per day (with 7GB data limit). Follow this link to rent a pocket wifi device from Klook. No matter where you rent a device from, be sure to reserve it at least a couple of weeks prior to your trip.
2. Bookmark Hyperdia or Get the App on your Mobile Device
Referenced above, this website will be your new best friend while in Japan. You'll probably be riding the tram a lot and this website will tell you exactly how to get from one station to another. It's very detailed, providing several route options with fare prices and travel times. Train arrival and departure information is very accurate as well. I can't stress enough how handy this website is. It's a lifesaver for commuters in Japan.
WEBSITE: hyperdia.com | DOWNLOAD: iOS / Android
3. Plan your Trip with Sygic Travel (formerly Tripomatic)
I love this app. Sygic Travel is a free app that allows you to plot points of interest on a map, including your hotel, so you can see how far you need to travel between points. It allows you to lump attractions that are in close proximity to each other so you can minimize travel time. With pocket wifi, it can turn your mobile phone into a GPS tracking device so people with a poor sense of direction never get lost again. Pretty sweet right? Check out my post on the Sygic Travel app for more information.
Follow this link to check out our 2-day Nagasaki itinerary on Sygic Travel. You can also download a copy of our 6D/5N Northern Kyushu itinerary in editable Word format from our EAT-ineraries page. It covers Fukuoka, Nagasaki, Yufuin, and Kurokawa Onsen.
4. Get a Nagasaki Discount Card
Getting a Nagasaki Discount Card can save you a good amount of money on attraction entrance fees. They're available for free at participating lodging facilities throughout Nagasaki and are valid for three days from the date of receipt. We got ours from Hostel Casa Noda Nagasaki and it saved as a total of JPY 1,640 on entrance fees. It gave us discounts to Glover Garden, the Atomic Bomb Museum, and the Nagasaki Ropeway to Mt. Inasa.
Follow this link for a list of participating hotels where you can get the Nagasaki Discount Card. You can check this link to see which attractions honor the Nagasaki Discount Card and how much savings you'll be making at each. You'll see it's significant so don't forget to ask your hotel about it.
You can check Kkday and Viator as well for deals on Nagasaki attractions. There aren't many at the time of this writing but they may add more in the future.
5. Get Travel Insurance
To be honest, it was only recently when we started buying travel insurance. Back when we traveled just once or twice a year, travel insurance felt more like a luxury, one we didn't need. But now that we travel more often, I understand how important it is. The fact is, you never know what might happen on the road. It's one of those things that you hope you never have to use, but if you do wind up needing it, then you'll be thanking the gods that you had it. Or cursing them if you didn't.
Though I do find it more necessary now, it's still up to you if you think you need it. A 3-day trip to Taipei for example just shopping and eating may not call for it as much but if you plan on doing more active things like skiing, snowmobile riding, or even going on a city bike tour, then I'd say travel insurance is a must.
We buy travel insurance from World Nomads because every long-term traveler I know recommends it. From the sound of it, they're the best in the industry by a mile. Not only do they provide a high coverage limit for medical expenses (up to USD 5 million with the Standard package), they also cover things like trip delays, missed flight connections, theft/loss of passport and luggage, etc. Follow the link or use the widget below to learn more and get a free travel insurance quote from World Nomads. It's super quick and easy.
6. Bring the Right Power Adapter
Japan has Type A or Type B electrical outlets so be sure to bring the right power adapters for your devices. Electrical voltage is 100V and the standard frequency is 50/60Hz.
7. Learn Basic Japanese Etiquette
When in Rome, do as the Romans do. In other words, don't be a stupid gaijin. You don't have to know all the rules, but you can learn a few basics that will make you more palatable as a traveler. Here's a good overview on Japanese etiquette for travelers. This, for me, is the main difference between a traveler and a tourist, understanding the importance of respect. You wouldn't appreciate anyone being disrespectful in your home, would you?
HOW TO GET AROUND
There are no high-speed subway systems in Nagasaki. Instead, you'll find a cool aboveground tram system similar to the cable cars of San Francisco or double decker trams in Hong Kong. They may not get you there as quickly but they're cheap, just JPY 120 per ride no matter how far the stop, and they'll take you pretty much anywhere you need to go in the city. It was the only mode of transportation we needed in two days in Nagsaki. If you think you'll be using it enough, then you can purchase a 1-day tram pass from Nagasaki Station for JPY 500. It'll allow you unlimited rides on the tram system for one calendar day.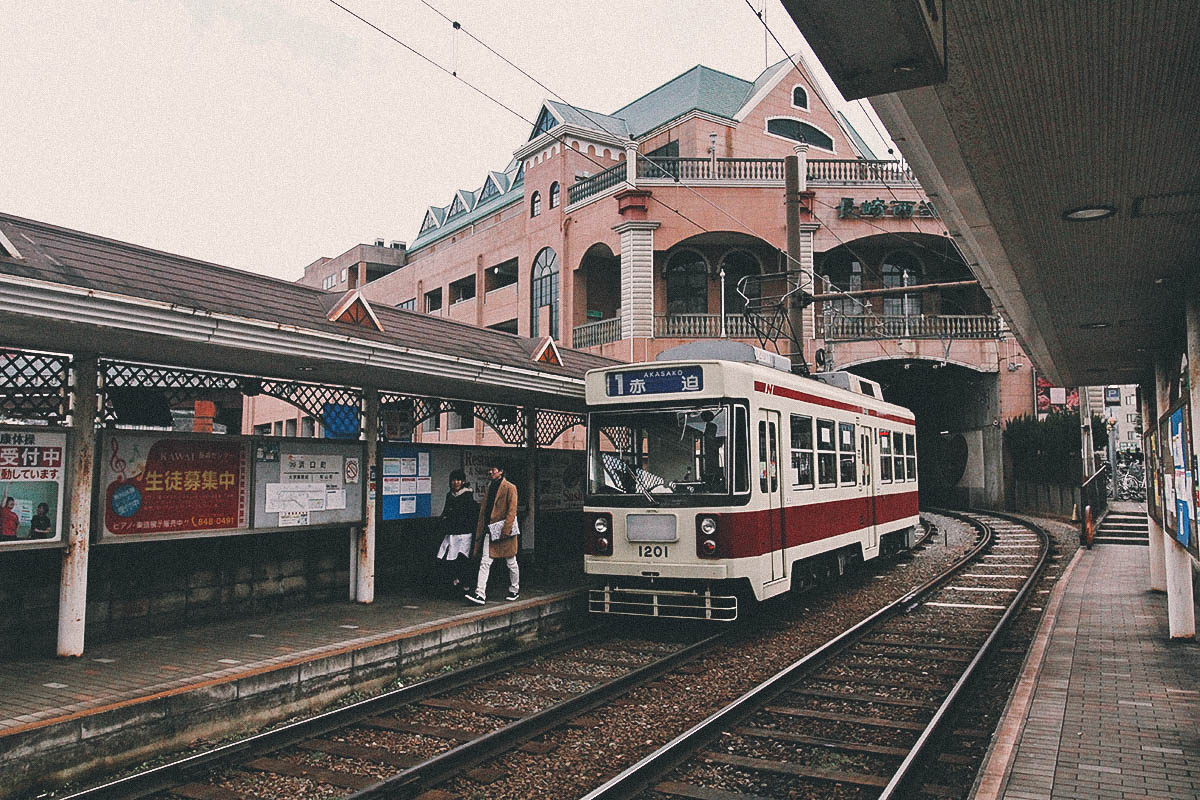 For Filipinos
VISA INFORMATION
If you're a Philippine passport holder, then you'll need to secure a tourist visa to Japan. The entire application process is coursed through a travel agency so you'll never have to go to the Japanese Embassy. I went with Reli Tours & Travel and they charge PHP 950 if you're applying as a tourist, and PHP 2,000 if you'll be visiting friends or relatives. It takes between 3-7 days to process.
Check out my post on how to apply for a Japan tourist visa for a step-by-step process and a list of accredited agencies.
HOW TO GET CHEAP AIRLINE TICKETS
Ever since I scored my first piso fare from Cebu Pacific, I've been hopelessly addicted to cheap airline tickets. Our tickets to Fukuoka with a 20 kg baggage allowance came out to PHP 5,142 each roundtrip. Not bad right?
These piso fare tickets are limited and sell fast, so you have to be quick. To give yourself an advantage, I suggest liking their Facebook page and following them on Twitter to quickly find out about these seat sales. If you check off "Get notifications" on Facebook, then you'll receive instant alerts every time they post something new.
Aside from Cebu Pacific, the only other airline I'm aware of with direct flights from Manila to Fukuoka is Philippine Airlines.
Have fun!
I'm not an expert on Nagasaki but I do hope that you find this guide useful. I'm only sharing some of the things I learned from our trip. If you have any suggestions or simply want to share your own experiences, then please feel free to do so in the comments section below. You're welcome to join our Facebook Travel Group as well. We'd love to hear from you.
Thanks for stopping by and enjoy your trip!
OUR GEAR
These are some of the things we brought with us to Nagasaki. As you can tell, I document a lot of content for this blog so most of the things I bring are photo and video equipment. 😆 If you'd like to see what other gear we use, then you can check out our "What's in Our Backpack?" post. (NOTE: The following links are Amazon affiliate links.)
Disclosure
Japan WifiBuddy was kind enough to let us use their Platinum Plus WifiBuddy on our trip to Kyushu. As always, all thoughts and opinions expressed in this post are mine and mine alone.
Some of the links in this guide are affiliate links, meaning we'll get a small commission if you make a purchase at NO extra cost to you. We only recommend products and services that we use ourselves and firmly believe in. We really appreciate your support as this helps us make more of these free travel guides. Thank you!