Señor Pollo: Famous Latin Chicken by El Chupacabra
As far as Ren and I are concerned, El Chupacabra in Makati may as well be a myth.
We've heard nothing but good things about the place but we still haven't been. We're both allergic to EDSA traffic so we rarely stray from our Quezon City backyard. Thankfully, El Chupacabra has come to us in the form of its younger sibling, Señor Pollo.
Every Friday night, Ren and I decide where to go by literally drawing a name out of a hat. We've written down a bunch of restaurants on pieces of paper and put them in a Panama hat. To be included, a restaurant has to meet three criteria: (1) we've never eaten there; (2) it's in our neighborhood; and (3) they serve cold beer. Whatever we pick out is where we'll go that night, hence "Fedora Fridays".
On this Friday, it was Señor Pollo.
Carne Asada Street Taco – PHP 100
Not to start on a bad note, but this street taco is the only thing from tonight that we wouldn't order again. It tasted great — very smokey with great texture — but it was too small. Not good value for money.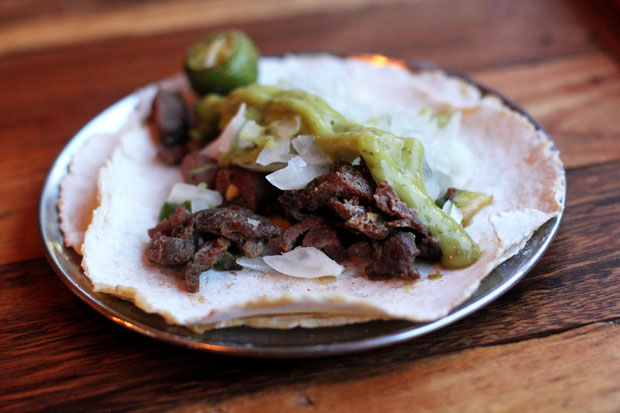 Jalapeño & Cheese Quesadilla – PHP 118
Good quesadillas. They make them with cheese & garlic and grilled chicken as well.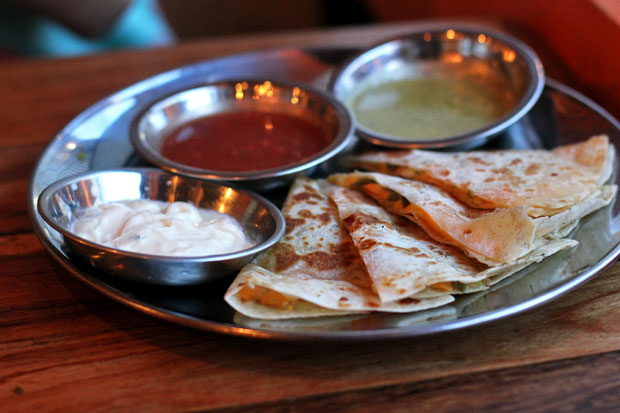 Señor Pollo Roast Chicken – PHP 299 (half, with 2 sides)
The famous "Latin Chicken" by El Chupacabra with a side of chimichurri. I never expect to be blown away by chicken so I was pleasantly surprised by how tasty this was. It was delicious. Smokey and juicy, it was perfect with the zingy chimichurri. I would definitely order this again.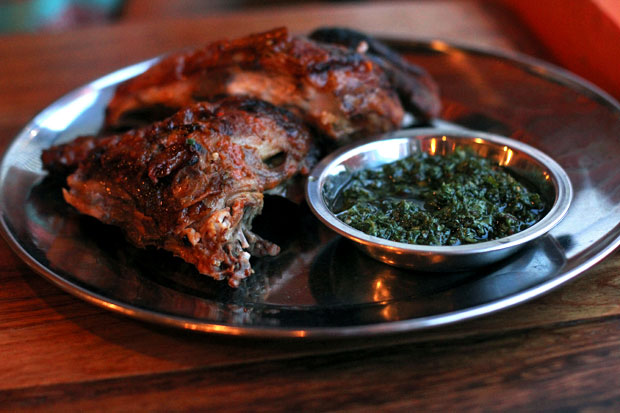 For our two sides, we chose fried plantains…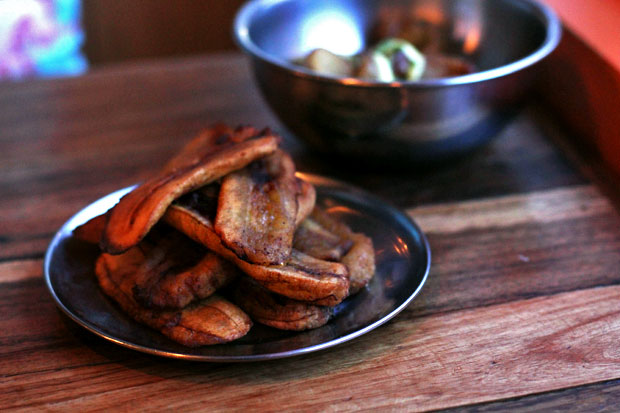 …and patatas bravas. Both were very good and complemented the chicken nicely.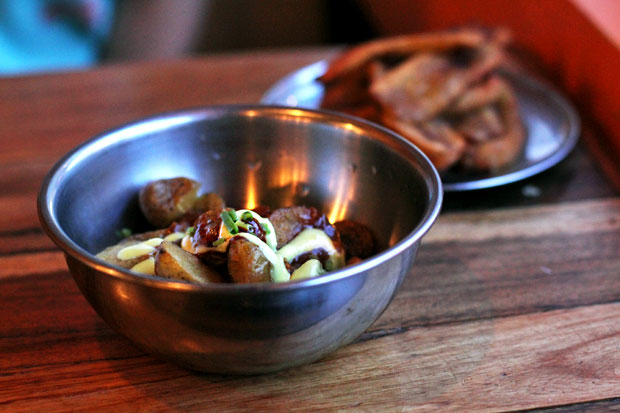 If you're a fan of El Chupacabra then you'll probably like this place too. The chicken is good, the vibe is cool, and they serve cold beer for just PHP 45 a bottle. Clearly, this place is meant for drinking, and people seem to have caught on. It was our first time here but we've eaten at F7 building a few times before. On those previous visits, Señor Pollo wasn't making much noise yet. Tonight, they were jam-packed. Based on their Instagram feed, this looks to be a regular occurence now so come early if you can.
On a side note, I got a kick out of reading their Facebook and Instagram profiles. Many of those things read like boring soliloquys, but Señor Pollo's is succint and to the point:
"Latin chicken, cold beer".
What else do you need on a Friday night, right? Arriba!
Señor Pollo
F7 building, Scout Rallos, Tomas Morato, Quezon City
Mobile: 0977-142-9273
Facebook: senorpolloph
Instagram: senorpolloph
Operating Hours: Mon-Thurs, Sun, 11:30AM-12PM / Fri-Sat, 11:30AM-2AM
JB is one half of Will Fly for Food and its chief itinerary maker.  He's the one to blame for all the crappy photos and verbal diarrhea on this blog.  Don't listen to him.
Latest posts by JB Macatulad (see all)