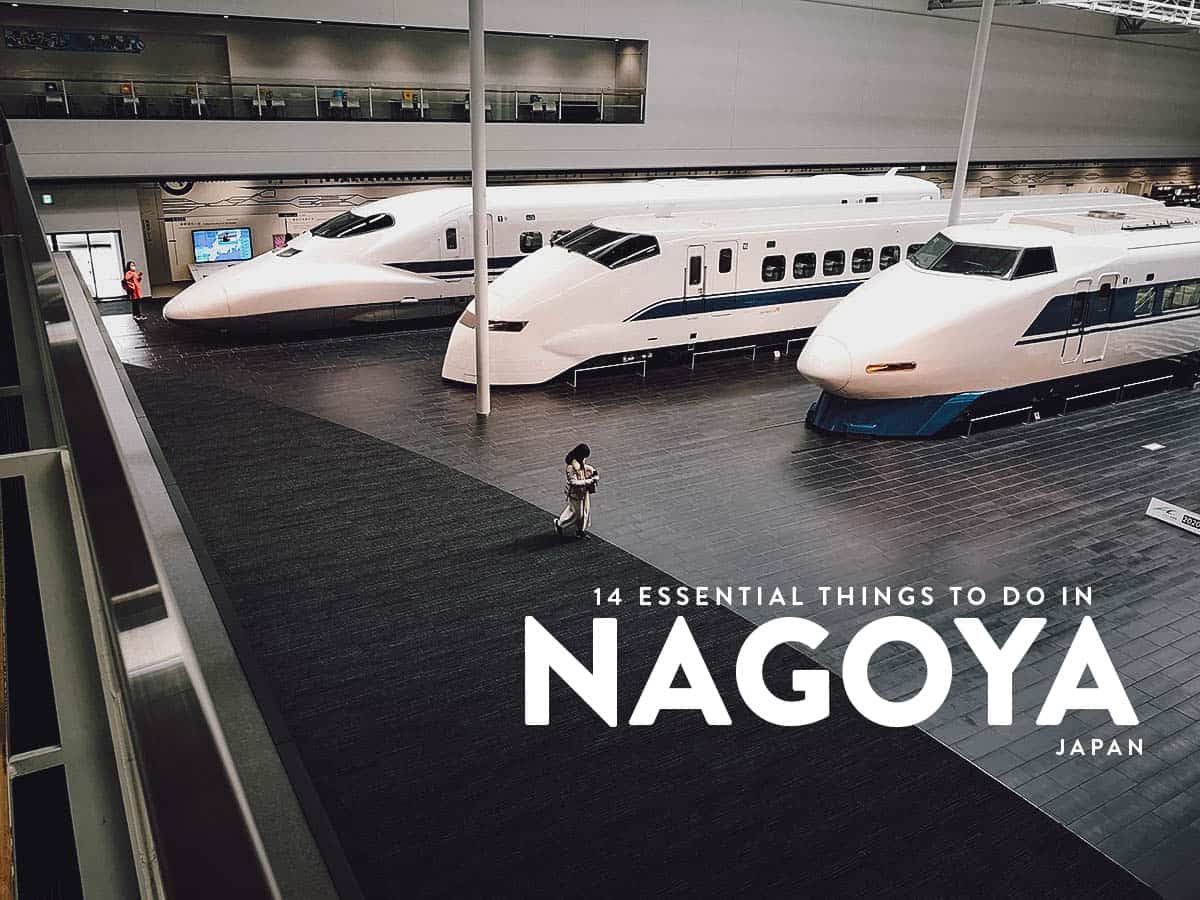 14 of the Best Things to Do in Nagoya, Japan
NOTICE: Your health and safety come first. Please adhere to the WHO recommendations and avoid any non-essential travel at this time. If travel is unavoidable for you, then please refer to these advisories on COVID-19 coverage from our friends at World Nomads and SafetyWing. Please be advised that all information on this website is for travel pre-COVID-19. We'll update the information soon as new travel guidelines become clearer.
DISCLOSURE: Some of our articles contain affiliate links. The ones that do will have a disclosure statement at the bottom. You can refer to our privacy policy and terms of use for more information.
Nagoya is a major port and transportation hub in Japan's Chubu region. It's an important industrial center that's home to several Toyota-related museums, a railway park, and a science museum housing one of the world's biggest planetariums.
I enjoyed Nagoya's museums but I loved its food even more. I left the city surprised by how good all the food was. I already knew about the magic of hitsumabushi but dishes like miso katsu and doteni caught me off guard. Everything I tried in Nagoya was delicious.
It wasn't until I arrived in Kyoto and went on a food tour that I learned how prominent a food city Nagoya actually is. According to my tour guide Shori, it's one of three cities that the Japanese visit when they travel for food, the other two being Fukuoka and Hiroshima.
So special is the food in Nagoya that they even have a specific term for it. They call it Nagoya meshi, which roughly translates to "Nagoya food" or "Nagoya cuisine". It's a way of acknowledging the city's unique regional cuisine regarded as one of the best in Japan.
Nagoya doesn't get as much attention as Tokyo or Osaka but I was intrigued by how much there is to see, do, and eat there. Whether you're into cars, trains, culture, or food, Nagoya has something for you.
THINGS TO DO IN NAGOYA
1. Eat Miso Katsu
I like tonkatsu, but unlike sushi, it isn't a dish I'd look for all the time. But drench it in a rich thick miso sauce and it shoots up many spots on my list of favorite Japanese dishes.
Tonkatsu refers to a deep-fried breaded pork cutlet. Popular throughout Japan, it's made with a 2-3 cm slice of pork loin or tenderloin coated with panko bread crumbs and deep-fried in oil. It's typically served in a set meal with a sweet-savory tonkatsu sauce, rice, shredded cabbage, and pickled vegetables.
Miso katsu is a regional version of tonkatsu popular in Nagoya and Aichi prefecture. The pork cutlet is the same but what makes it different is the sauce.
Instead of being served with regular tonkatsu sauce made with the usual ingredients like soy sauce, ketchup, and Worcestershire sauce, it's main ingredient is miso paste. Miso paste is made from fermented soybean and used in many Japanese dishes like miso soup.
There are different types of miso, but the type often used in Nagoya cooking is bean or red miso which is the purest type. It's made only with soybean and is darker and more umami-laden in flavor.
Pictured below is the delicious pair of cutlets I enjoyed at Yabaton, a popular misokatsu chain in Nagoya. One was completely drenched in miso sauce while the other was more lightly sauced, to keep the cutlet crunchy.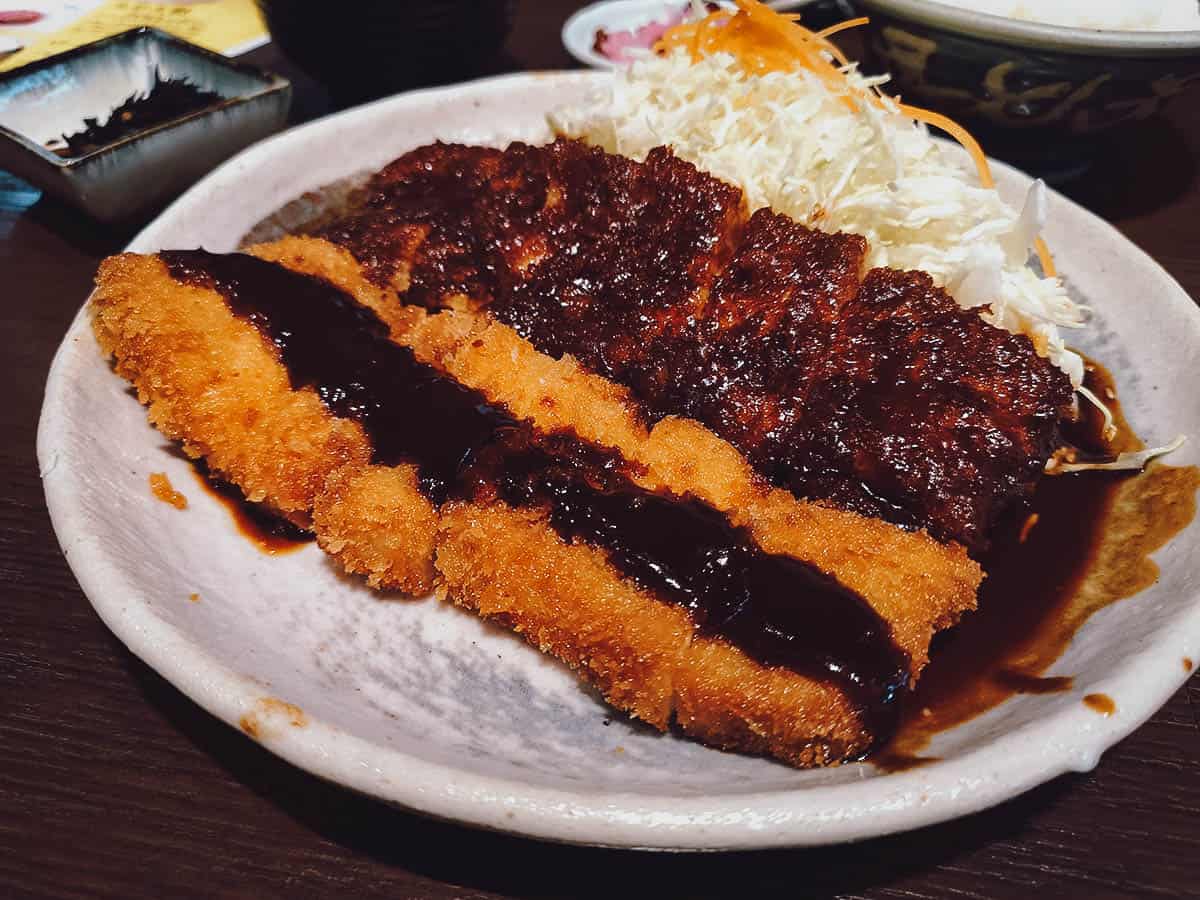 Here's a closer look at that soft and juicy pork cutlet dripping in rich miso sauce. Yabaton uses Hatcho miso, a type of red miso produced in Okazaki. It's described as the best and most famous brand of bean miso in Japan.
Aside from using the best kind of bean miso, Yabaton also uses the best type of pork. They make their cutlets with Kurobuta pork which is a breed of black pig from Kagoshima prefecture. These pigs have been reared in Kagoshima for over 400 years and fed a diet consisting mainly of sweet potatoes.
Clean, flavorful, and incredibly juicy, they're considered the best pork brand in Japan and often referred to as the "Kobe beef of pork".
Being one of Japan's most prominent food cities, there are many delicious things to eat in Nagoya, but miso katsu is one of two dishes that you definitely shouldn't miss. The other is hitsumabushi.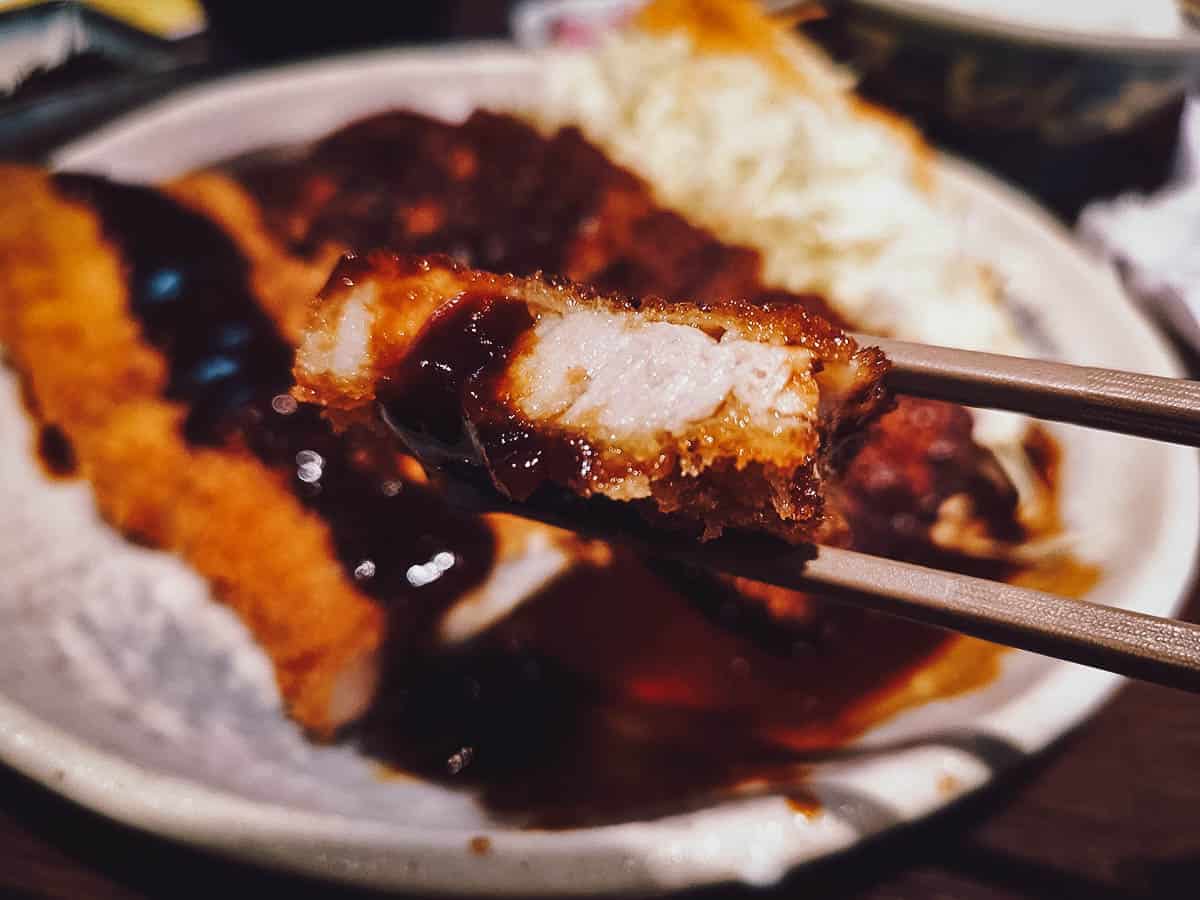 Address: 3-6-18, Osu, Naka, Nagoya 460-0011 Aichi Prefecture
Operating Hours: 11AM-9PM, daily
Expect to Spend: About JPY 1,800 per miso katsu set meal
2. Explore the Toyota Techno Museum
Nearly everyone in the world has heard of the Toyota Motor Corporation. It's Japan's leading car manufacturer and one of the biggest automobile companies in the world.
Toyota was founded in Nagoya in 1911 and maintains its headquarters and many of its domestic production plants in and around the city. There are three Toyota-related museums you can visit in Nagoya, but the most popular and easiest to get to is the Toyota Commemorative Museum of Industry and Technology or Toyota Techno Museum for short.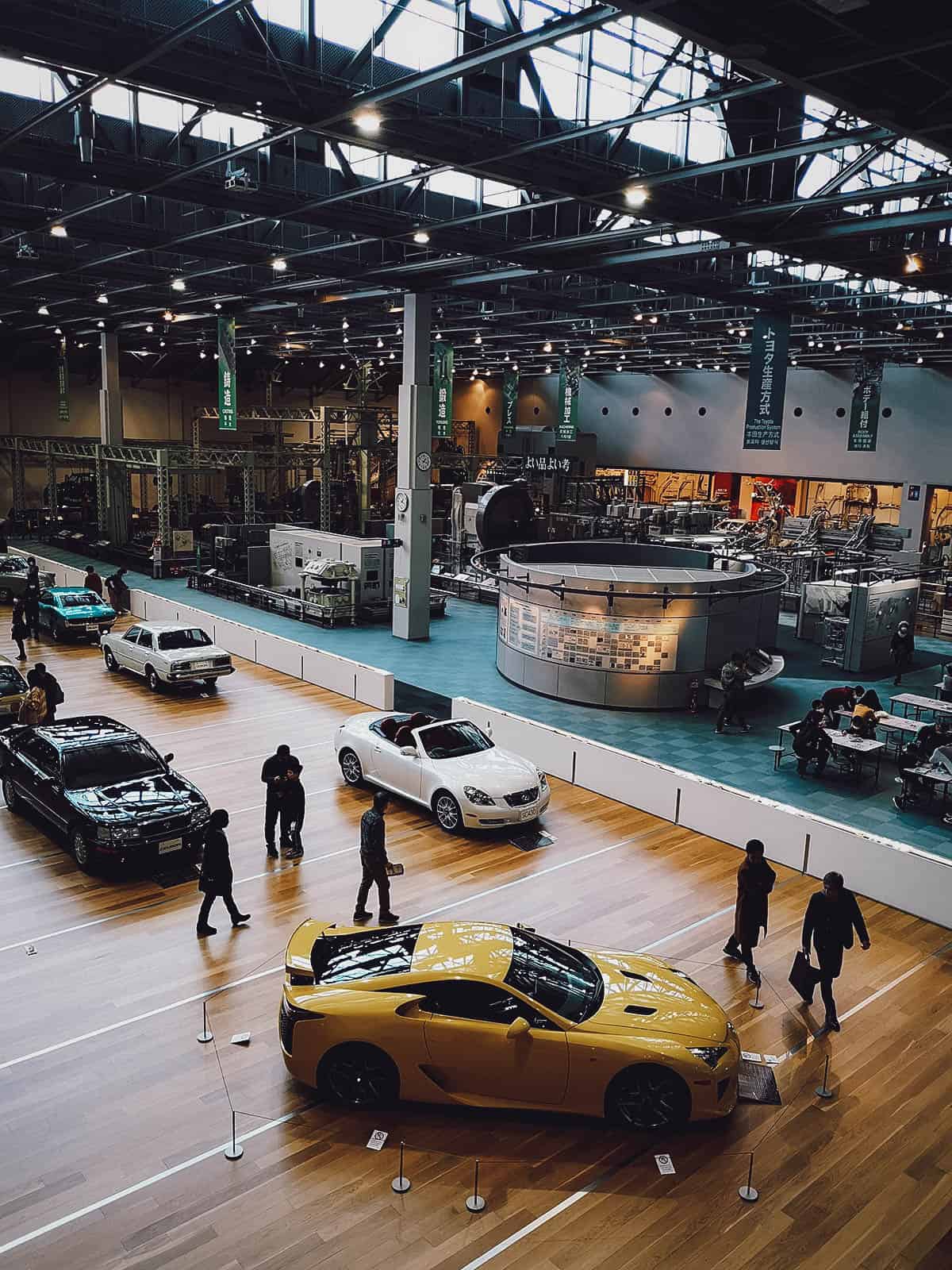 Like many people, I grew up with Toyotas but I never knew that the company didn't actually start off as an automobile manufacturer. They started off as an automatic loom manufacturer and was named Toyoda, with a "d", after its founder Sakichi Toyoda. A loom is an apparatus that makes fabrics.
It wasn't until 1935 after his son Kiichiro Toyoda took over that the company started producing automobiles and was renamed Toyota.
The Toyota Techno Museum essentially has two sections – the first documenting its early history as an automatic loom manufacturer and the second detailing its transition into a car manufacturer.
It's a huge museum with plenty of fascinating exhibits, many of which are interactive and come alive with the press of a button. With an entrance fee of just JPY 500, it's the best money I've ever spent at any museum.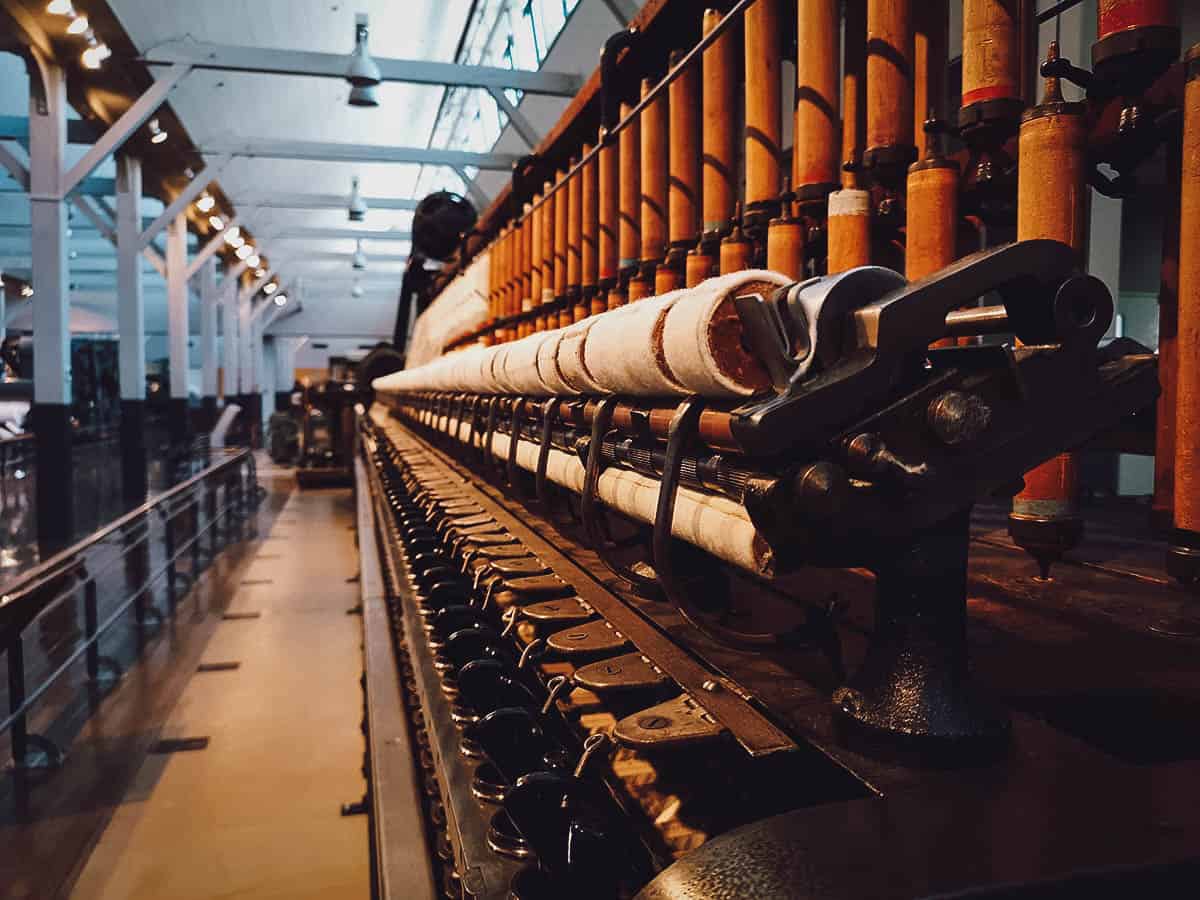 This is one of the earliest automatic looms produced by the Toyoda company. If I remember correctly, it precedes the Type G which came to be regarded as the best-performing automatic loom in the world at that time.
Toyoda didn't transition into a car manufacturer because they weren't succeeding in the loom business. On the contrary, the were pioneers in both.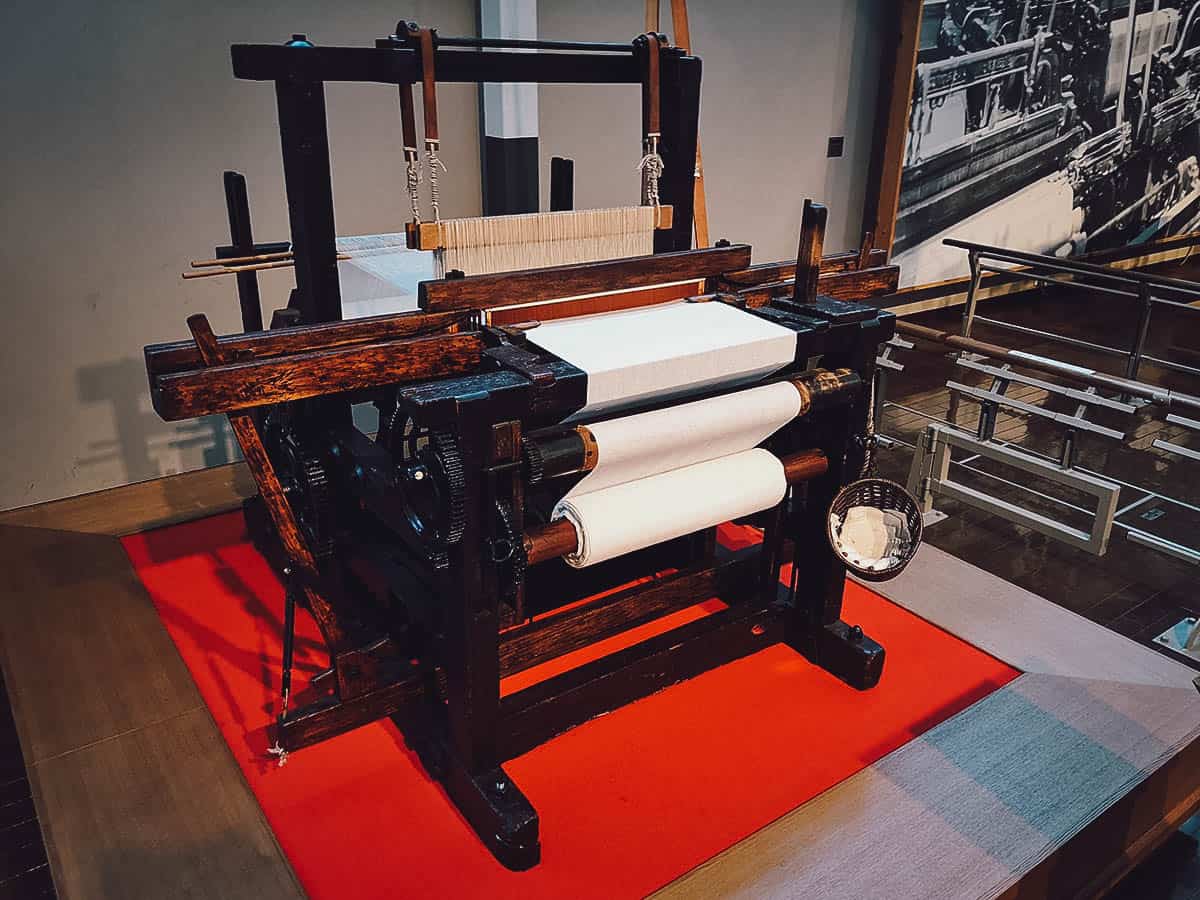 Pictured below is the very first passenger car mass-produced by Toyota – the AA Standard Sedan. The Toyota AA was the first passenger car but it wasn't the first automobile they produced. That distinction goes to the Toyota G1, a 6 meter (20 ft) long truck with a carrying capacity of 1.5 tons.
I loved the Toyota Techno Museum and spent the entire afternoon there. With more time, I would have loved to visit the other two Toyota museums as well – the Toyota Kaikan Museum and the Toyota Automobile Museum, Both of which are located about an hour away by train from central Nagoya.
The Kaikan Museum is located next to the company headquarters and offers plant tours while the Automobile Museum showcases Japanese, European, and American cars produced from the late 1800s to the 1960s. If you're a car enthusiast, then you'll probably want to visit all three.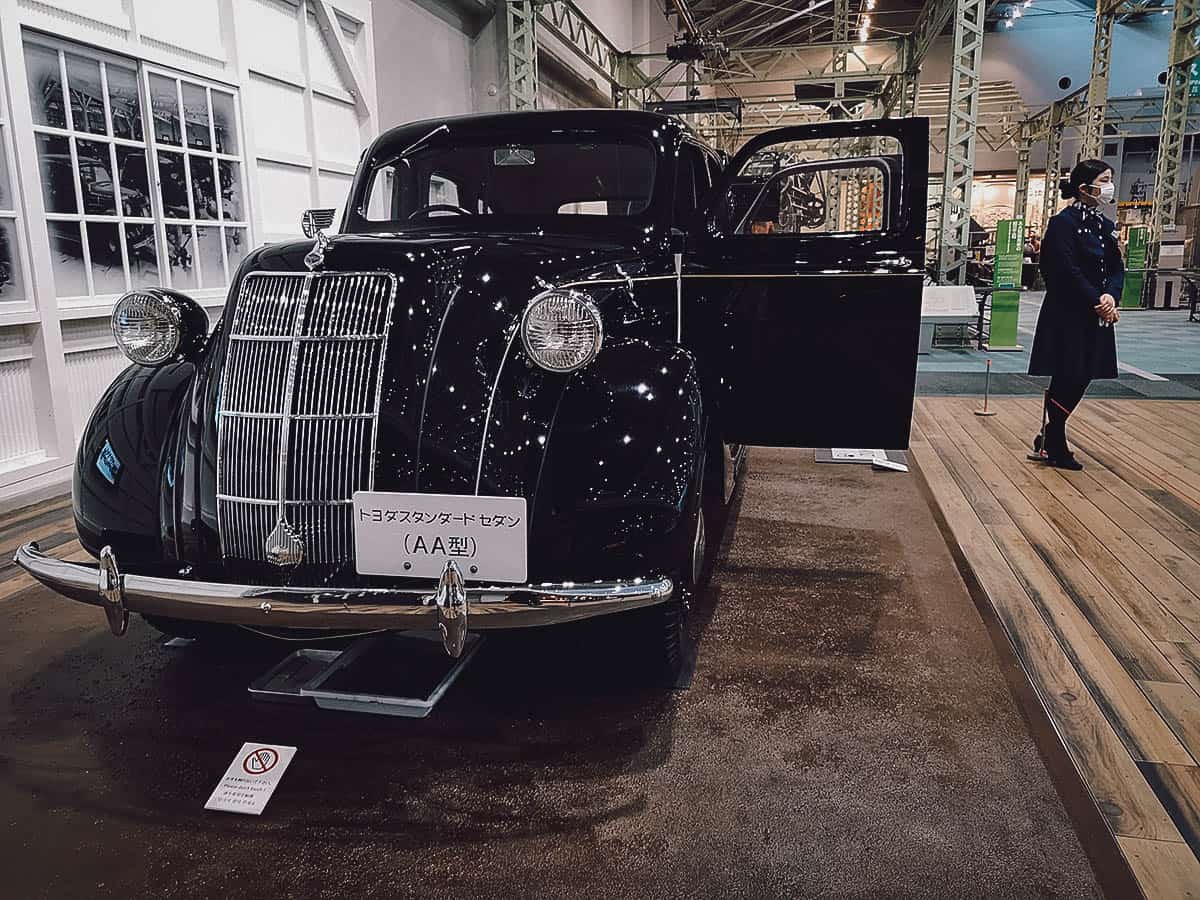 Operating Hours: 9:30AM-5PM, Tue-Sun (closed Mondays)
Admission: JPY 500
3. Visit the Nagoya City Science Museum
I was supposed to visit the Nagoya City Science Museum after the Toyota Techno Museum, but I enjoyed the Techno Museum so much I would up spending all of my time there.
As its name suggests, the museum features exhibits dedicated to science and modern technology. It known for its giant silver globe that houses one of the world's biggest planetariums. Unfortunately, shows at the planetarium are conducted only in Japanese, but seeing the visuals may be cool enough.
If you're traveling with kids or enjoy interactive science exhibits, then you may want to spend a couple of hours at the City Science Museum. It features seven floors of permanent and temporary exhibits, some of the most popular being the Tornado Lab, Electric Discharge Lab, and the Deep Freezing Lab.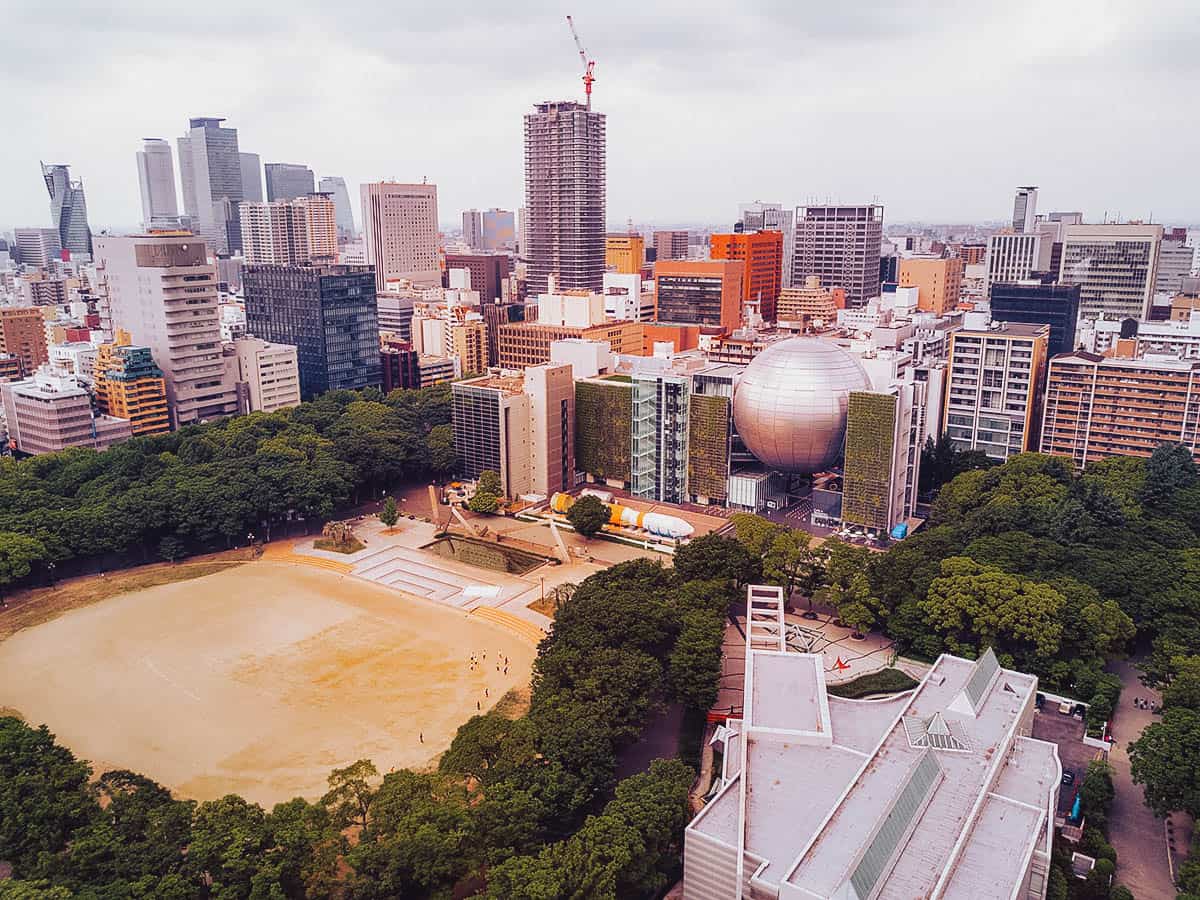 Operating Hours: 9:30AM-5PM, daily
Admission: JPY 400
4. Go Trainspotting at SCMAGLEV and Railway Park
Japan has arguably the most enviable railway system in the world. It's extensive, efficient, and accurate to the minute. Planes are faster and buses are cheaper, but trains are the preferred means of travel in Japan.
If you have a fascination for trains or are interested in learning more about Japan's highly efficient railway system, then you may be interested in visiting The SCMAGLEV and Railway Park. It's the museum of Central Japan Railways, more commonly known as JR Central.
The museum features over three dozen retired trains – many of which you can enter – from historic steam locomotives to the shinkansen to the most modern magnetic levitating trains.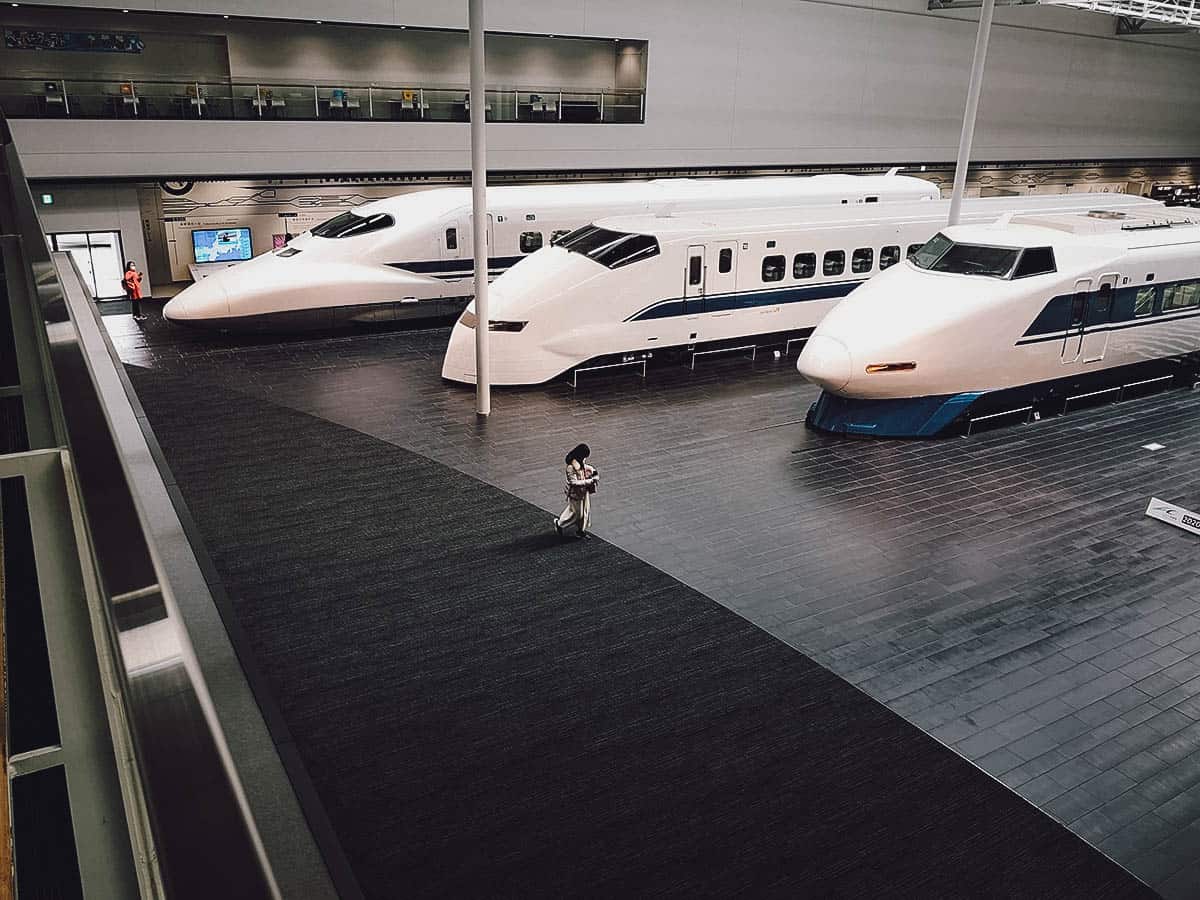 On one end of the main exhibit hall are the museum's steam and electric locomotive trains. The oldest of these locomotives date back to the early 20th century.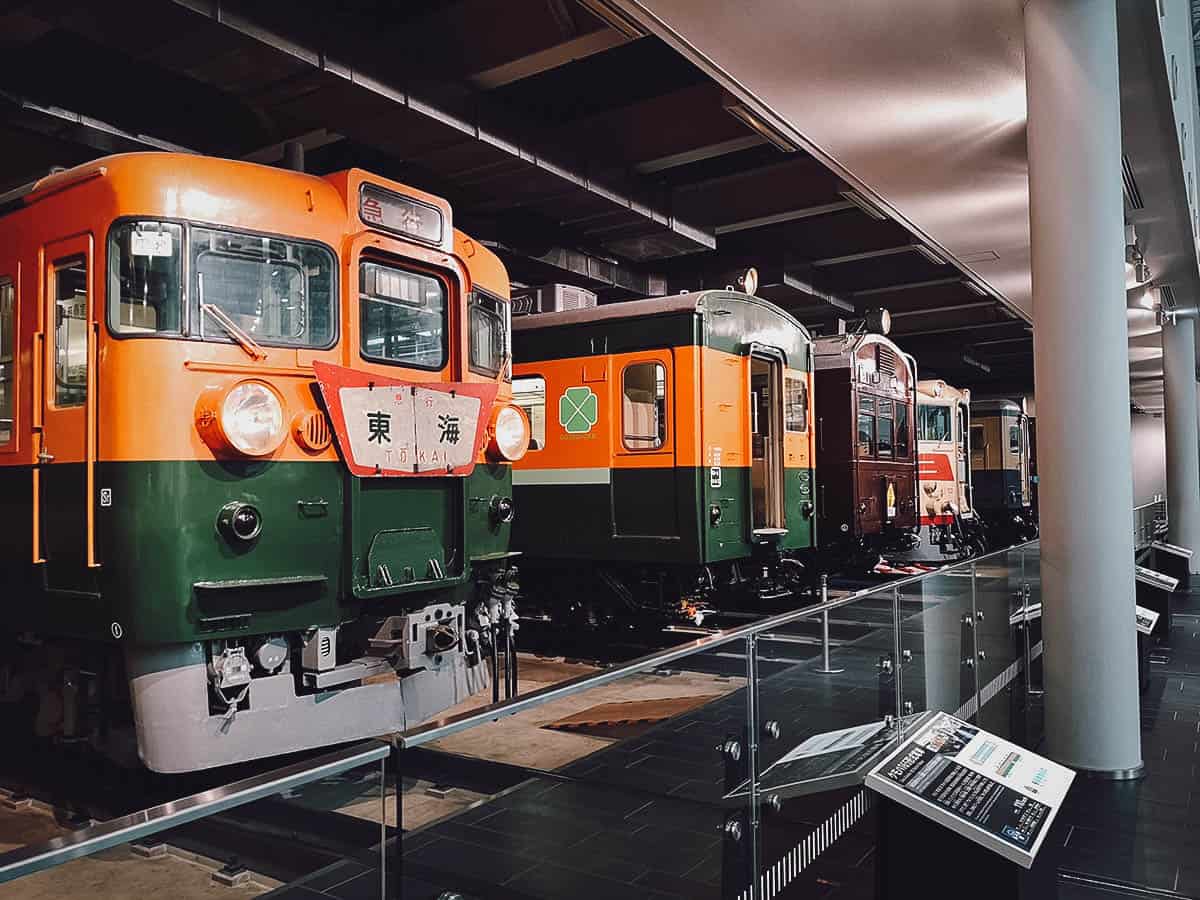 Pictured in the foreground below is the superconducting maglev train, or SCMaglev for short. With its aerodynamic nose resembling a duck's bill, the SCMaglev topped out at 603 km/h (375 mph), making it the fastest rail vehicle ever created.
High speed maglev links connecting Tokyo with Nagoya and Tokyo with Osaka are currently underway and estimated to open in 2027 and 2045 respectively.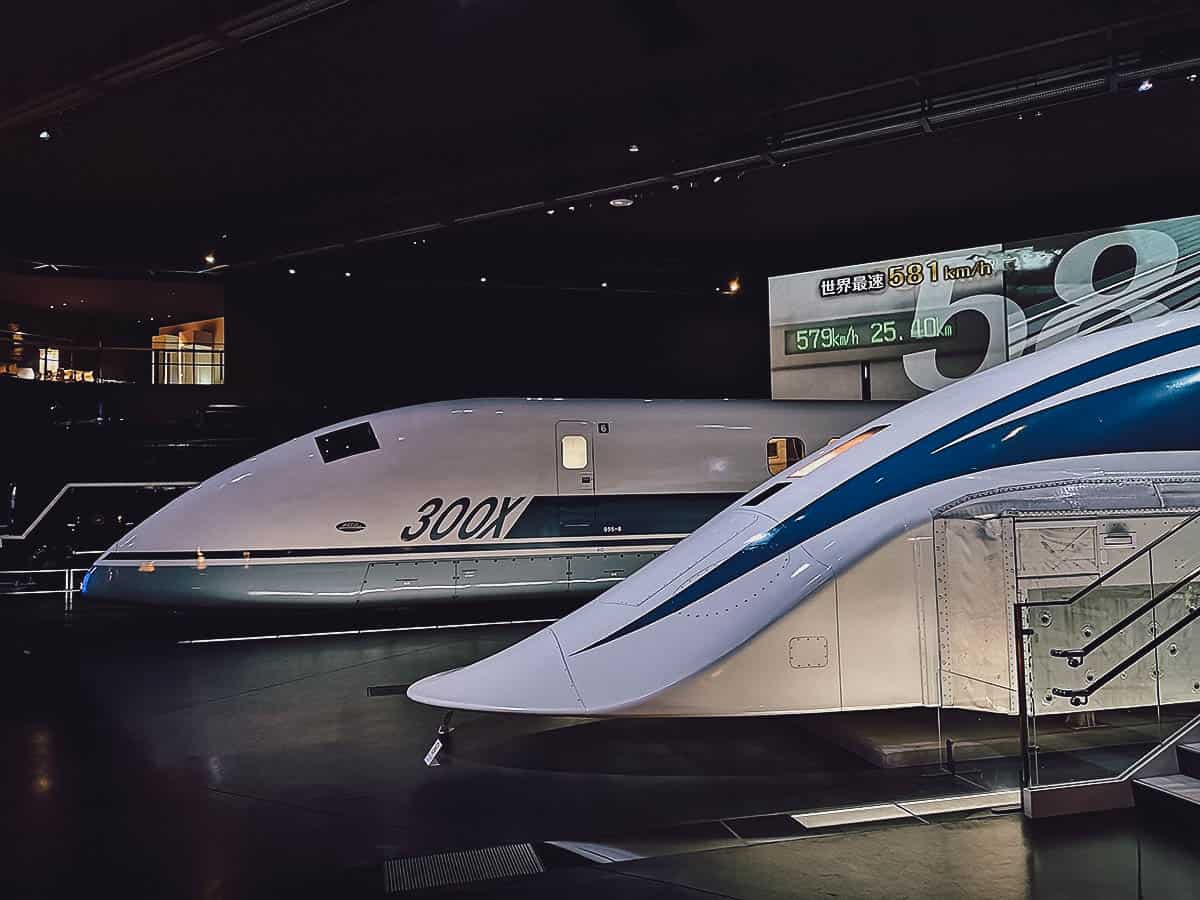 Operating Hours: 10AM-5:30PM, daily
Admission: JPY 1,000
5. Spend the Day at Legoland
I didn't even know there was a Legoland in Nagoya until I got off the metro to go to SCAMGLEV & Railway Park. As you can probably guess from its name, Legoland is an amusement park inspired by the iconic Lego bricks.
Legoland features theme park rides, large Lego models, games, souvenir and hobby shops, and restaurants. It's geared towards younger children so if you're visiting Nagoya with kids, then Legoland is a great place to spend the day.
The theme park is located near SCAMGLEV & Railway Park, at Kinjofuto Station which is the last stop on the Aonami Line. If you go early enough, then it's possible to visit both attractions on the same day.
You can purchase tickets at the gate or in advance through Klook. They offer combo tickets that include entrance to Legoland Japan and Sea Life Nagoya, a small aquarium located right next to the theme park.
PHOTO: "NAGOYA Spiral Towers" by S.Brickman, used under CC BY-SA 2.0 / Processed in Photoshop and Lightroom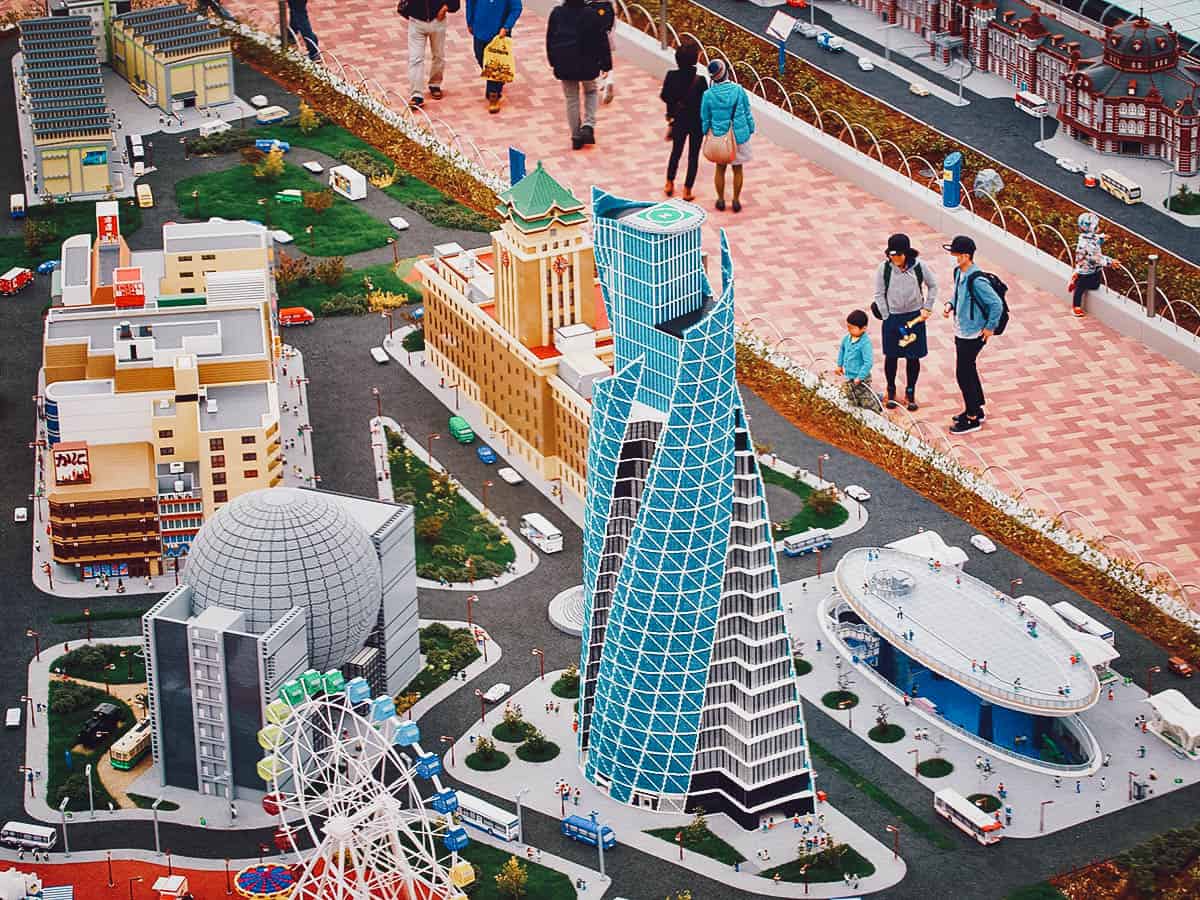 Operating Hours: legoland.jp
Admission: Starts at JPY 3,400 (kids), JPY 4,600 (adults)
6. Enjoy Peace and Calm at Atsuta Shrine
I've been to many temples and shrines in Japan. After a while, they started to lose their novelty but in Nagoya, they were a welcome sight. Compared to less developed destinations in Japan, Nagoya feels more urban and industrialized so it was nice to sit down and enjoy the peace and quiet of Atsuta Shrine.
Located within a forested area in southern Nagoya, Atsuta Shrine is one of Japan's most important Shinto shrines. It was established sometime between 71 and 130 AD to house the Kusanagi no Tsurugi, an ancient sword that's considered one of the Three Sacred Treasures of Japan.
The shrine complex occupies a large wooded area of about 200,000 square meters (2,153,000 sq ft). Aside from the main shrine, it features many smaller shrines along a network of walking trails. It's a pleasant area to explore to get away from the urban chaos of Nagoya.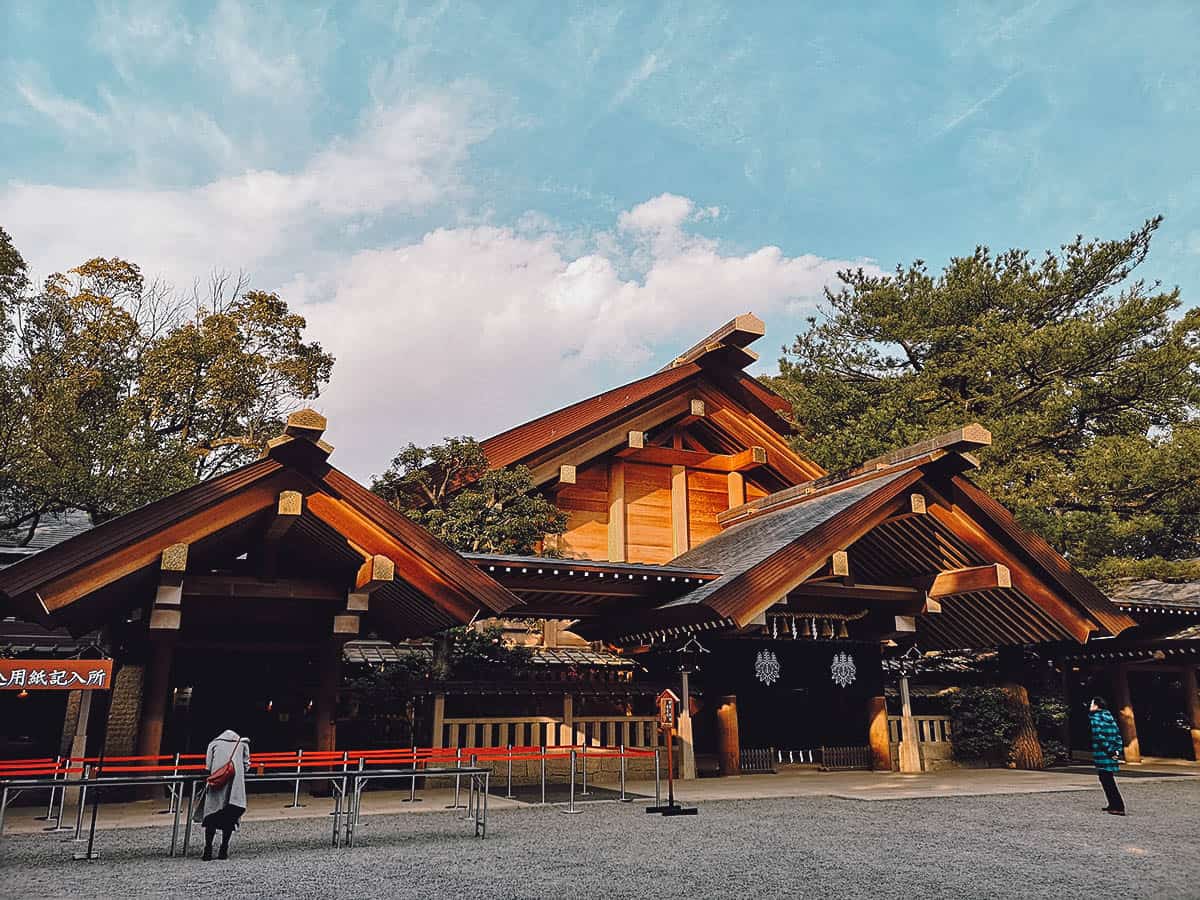 Operating Hours: 24 hrs
Admission: FREE
7. Take a Stroll at Shirotori Garden
Located less than a kilometer from Atsuta Shrine is Shirotori Garden, a Japanese landscaped garden covering an area of almost four hectares.
I've been to a few landscaped gardens in Japan, including Shukkei-en in Hiroshima, Koishikawa Korakuen in Tokyo, and the spectacular Kenroku-en in Kanazawa. After visiting Atsuta Shrine, I was excited to visit Shirotori Garden as well only to find it closed on a Monday. Bummer.
Like any Japanese garden, Shirotori Garden is meant to represent Japan's landscapes in miniature. Certain features within the garden symbolize real-life geographical elements in the Chubu region like Mt. Ontake, the Kiso River, and Ise Bay.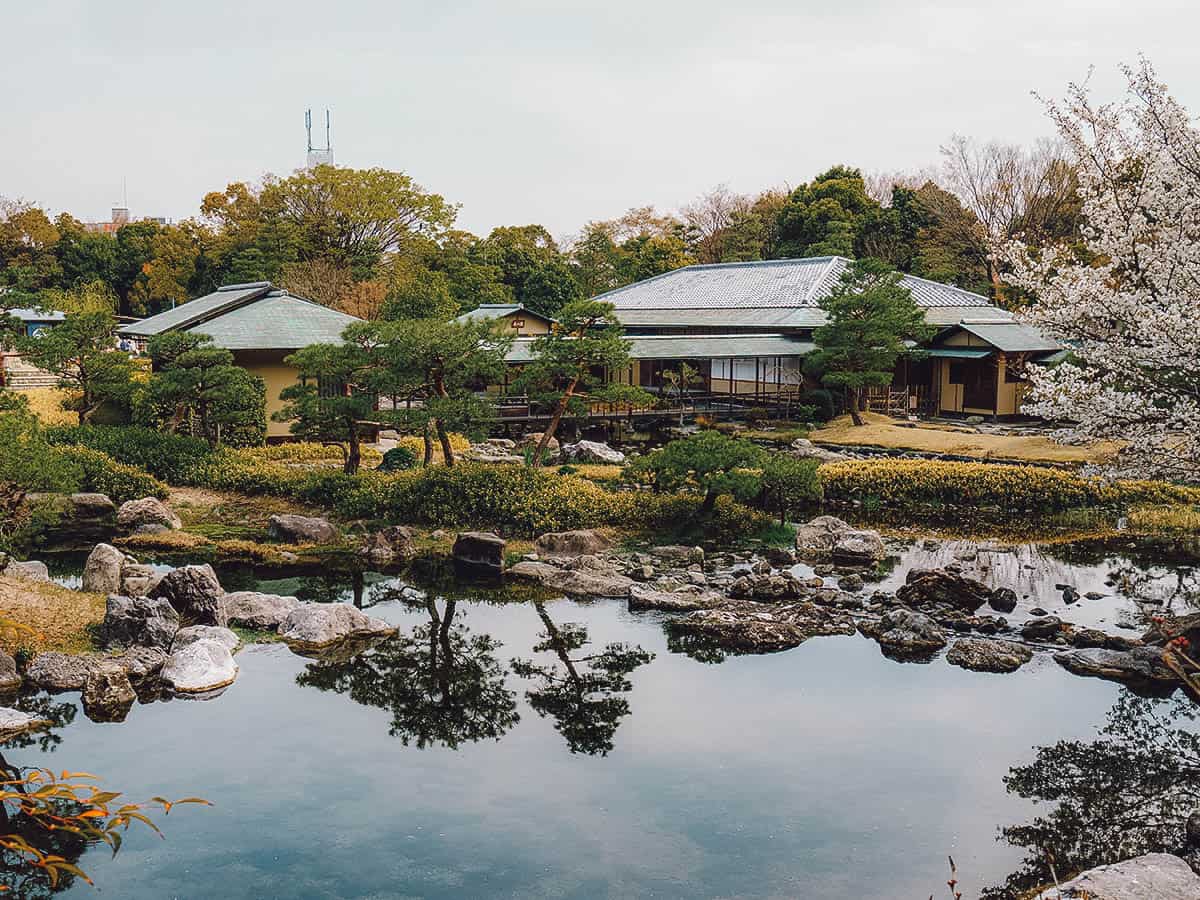 Operating Hours: 9AM-5PM, Tue-Sun (closed Mondays)
Admission: JPY 300
8. Try Hitsumabushi
Along with miso katsu, I think that hitsumabushi is one of the best regional dishes you can have in Nagoya. A specialty of Aichi prefecture, it refers to a dish of grilled unagi (freshwater eel) served over a bed of rice.
If you've had unagi donburi or unajyu, then this dish probably looks familiar to you. It looks similar but with a few key differences, mainly in how it's prepared and how it's eaten.
Hitsumabushi is prepared in the Nagoya style of cooking eel, by slitting it open along the belly and grilling it whole without steaming. It's also sliced in narrower strips to make it easier to eat.
Unlike unagi donburi, hitsumabushi is served with a host of condiments like wasabi, nori, grated radish, and Japanese pepper. You're meant to eat the eel in three stages – the first on its own with rice, the second with the condiments, and the third with some dashi broth poured into your bowl.
It's a unique and interesting way of consuming grilled eel that may not be as familiar to some people as unagi donburi. It's like having unagi three ways in one meal.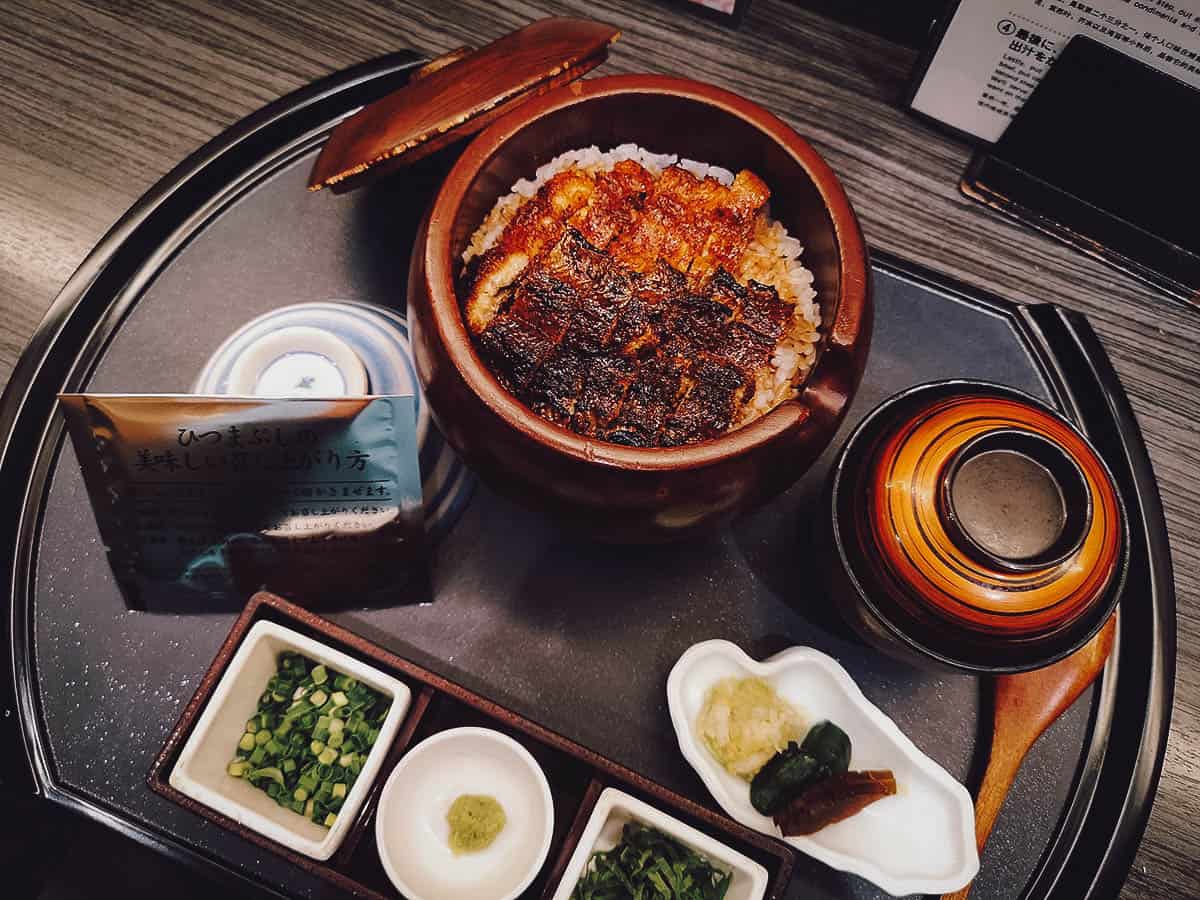 Here's a closer look at the sliver of grilled unagi. The eel in unagi donburi or unajyu is never sliced this thinly.
This isn't as important but another distinction between hitsumabushi, unagi donburi, and unajyu is the vessel in which they're served. Hitsumabushi is typically served in a deep circular container known as ohitsu. Unagi donburi (unadon for short) is served in a round bowl while unajyu is served in a square lacquered box.
Hitsumabushi is a variation of the other two but as far as I know, there are no differences between unadon and unajyu other than the vessel used to serve them.
As much as I love grilled eel, it's fairly pricey in Japan so it isn't something I can have often. My search for highly rated but reasonably priced hitsumabushi in Nagoya led me to Maruya. I went to their main branch at JR Nagoya Station but they have several outlets throughout the city.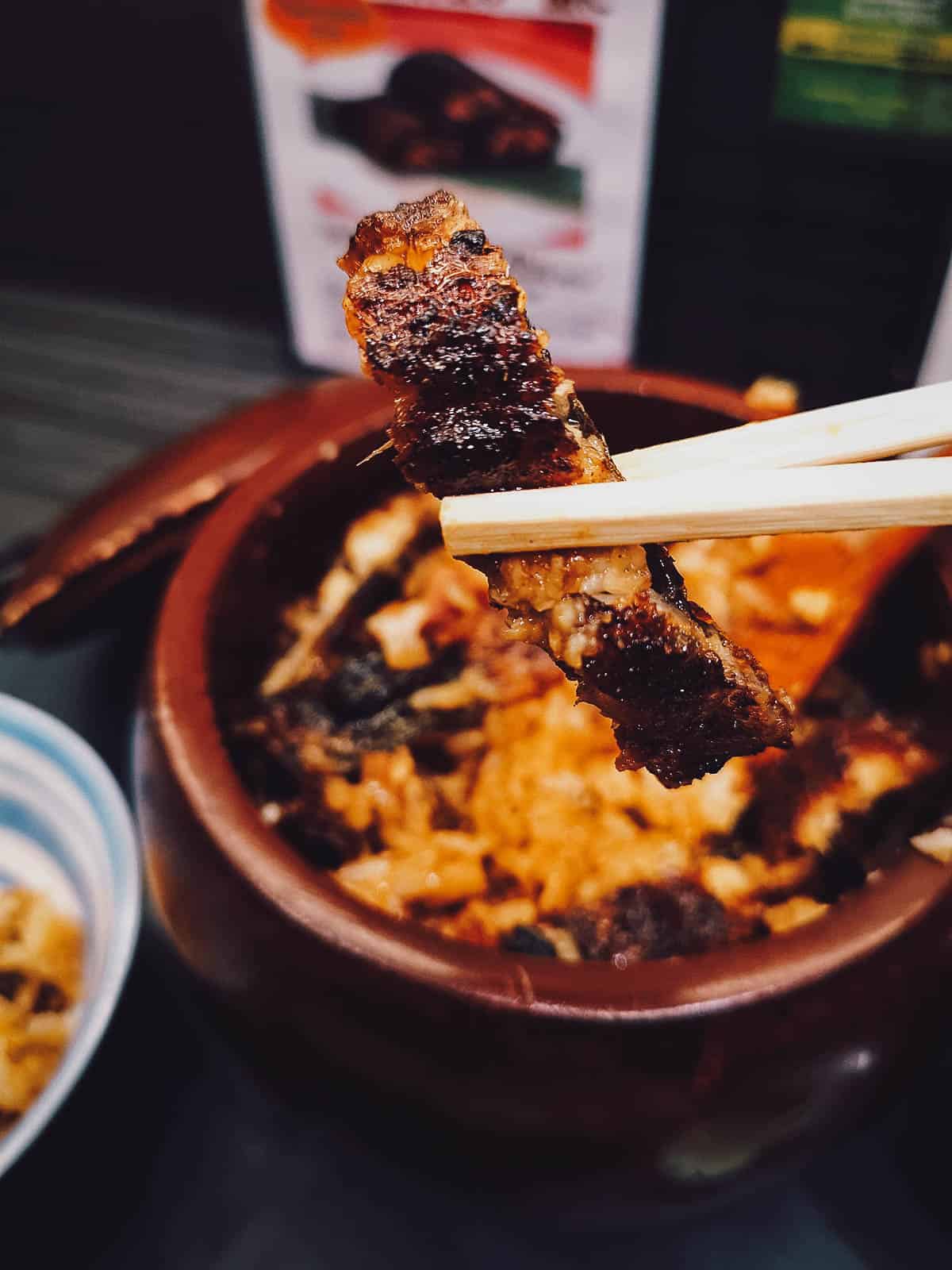 Address: Japan, 〒450-0002 Aichi, Nagoya, Nakamura Ward, Meieki, 1 Chome−2−1 名鉄百貨店本館 9F レストラン街
Operating Hours: 11AM-11PM, daily
Expect to Spend: Starts at about JPY 2,550 for the smallest bowl
9. Enjoy a Sweet Treat
I don't know if this is necessarily true but Ren is convinced that Nagoya is famous for its pastries and sweets. She kept seeing confection after confection on her Instagram feed.
I was positive this was due to algorithms and user behavior, but a quick Google search seemed to indicate that she may be right.
Based on more than one article, Nagoya does seem to have a reputation for its desserts. Uiro, kaeru manju, oni manju, piyorin, and Nagoya financier made with matcha and miso were just a few of the goodies that came up when searching for Nagoya sweet treats.
These aren't specific to Nagoya but Ren wanted me to bring her back some canele so I found this one shop that carried them. Follow the link for information on where to find some of Nagoya's most popular sweets.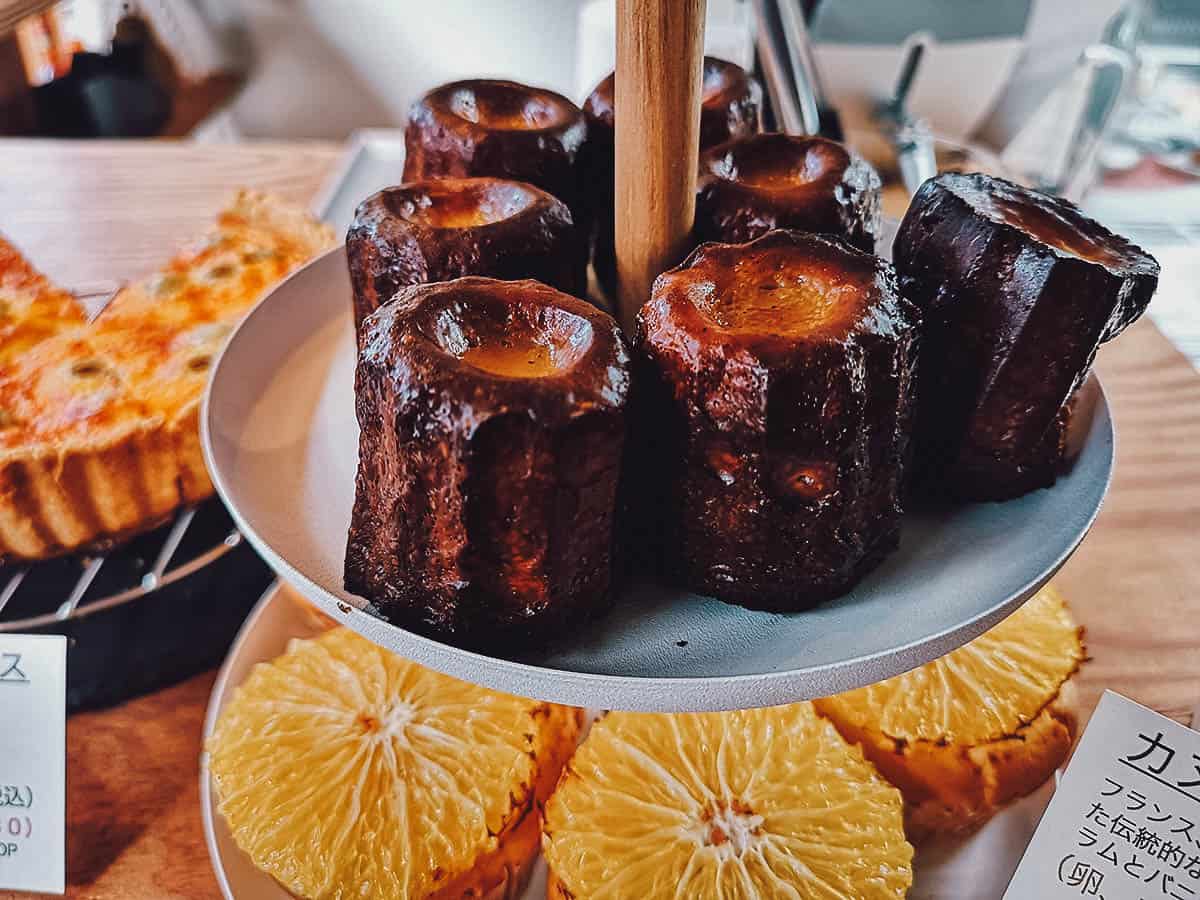 10. Eat Kishimen
Kishimen is another specialty of Aichi prefecture. It refers to a type of udon noodle that's broad and flat. I learned how to make udon noodles in a Tokyo cooking class and the teacher specifically told me to cut the noodles thinly, otherwise I'd be making Nagoya-style noodles.
Kishimen can be prepared in any number of ways – hot or cold and seasoned with salt, soy sauce, miso, or curry. The most traditional version seems to be served in a hot broth with steamed fish cakes, spinach, deep-fried tofu, green onion, and bonito flakes.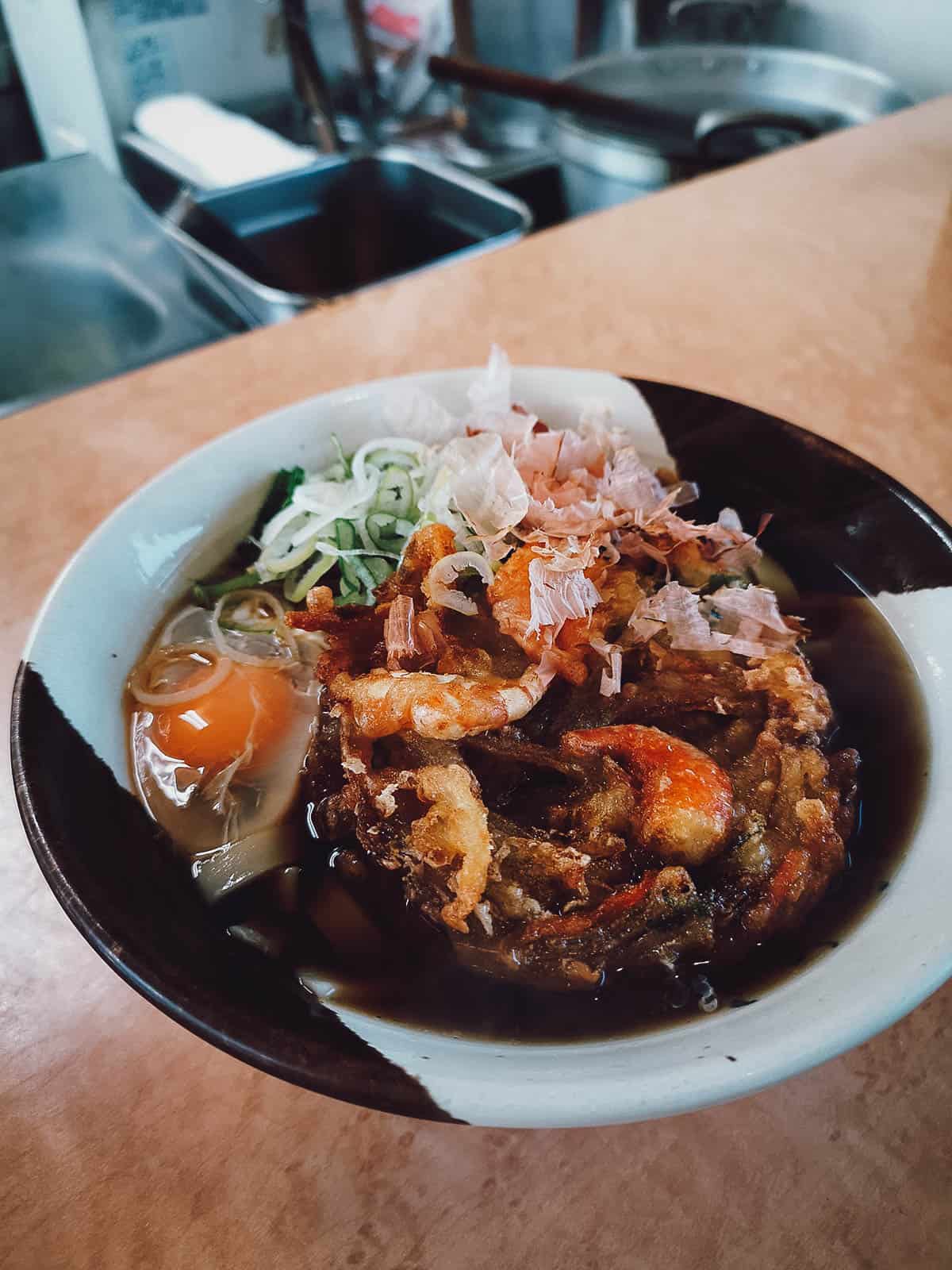 You can find kishimen pretty much anywhere in Nagoya, even on the grounds of Atsuta Shrine. I had this bowl at Nadai Kishimen Sumiyoshi while waiting for my train. It's a small shop located on the platform between tracks 10 and 11 at JR Nagoya Station.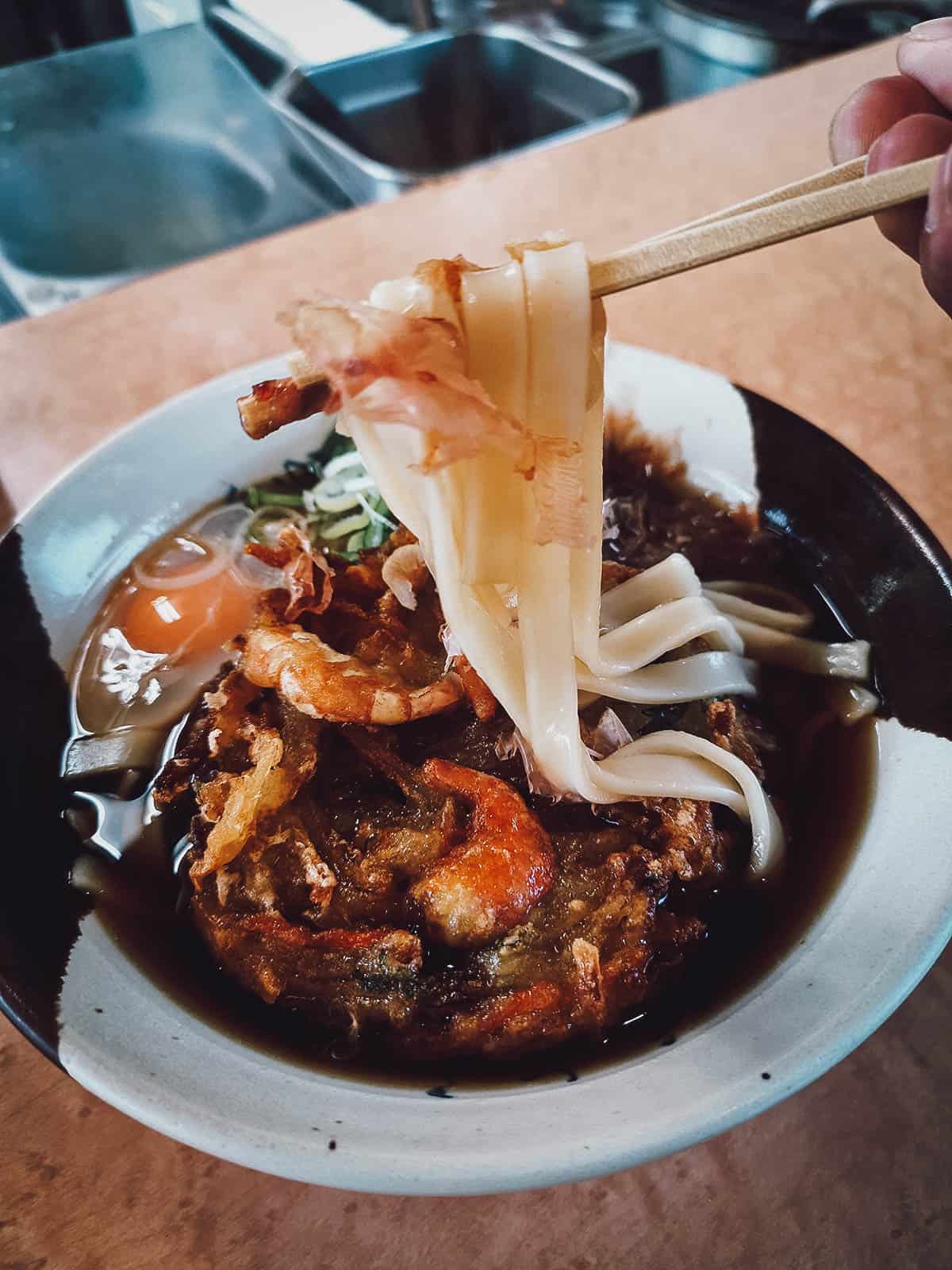 Expect to Spend: About JPY 600 per bowl
11. Explore Oasis 21 and Nagoya TV Tower
If you like lofty views, then you may want to climb up to the observation decks of Nagoya Tower, the oldest TV tower in Japan. It stands at 180 meters tall (591 ft) and boasts two observation decks – the indoor Skydeck and the outdoor Sky Balcony at 90 meters (295 ft) and 100 meters (398 ft) above the ground.
After enjoying the views, you can cross the street and do some shopping at Oasis 21 – a futuristic shopping complex and bus terminal known for its unique glass rooftop called "Spaceship Aqua" (pictured below). It's remarkable during the day but even more so at night when the glass walkway is illuminated from underneath.
Spaceship Aqua is free but you'll need to purchase tickets to go up to the observation decks of Nagoya TV Tower. You can get them at the gate or in advance through Klook.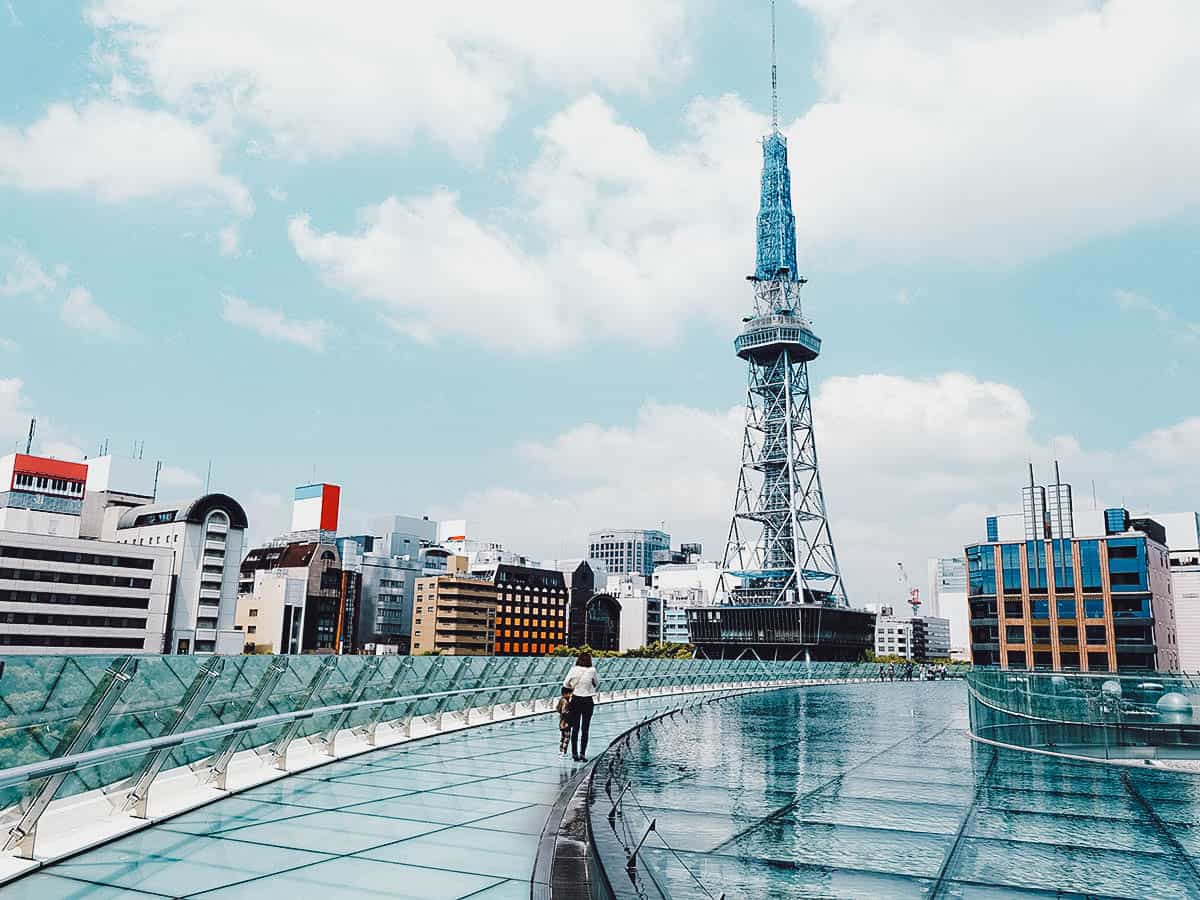 Operating Hours: 10AM-10PM, daily
Admission: JPY 700 (Nagoya TV Tower)
12. Visit Nagoya Castle
Nagoya Castle was built during the early Edo period and was at one point one of the biggest castles in Japan. It was completed in 1612 and features a five-story main keep supported by distinctive fan-shaped sloping stone walls.
Sadly, like many of Japan's original castles, much of Nagoya Castle was destroyed in the air raids of WWII. The only surviving original structures are Omote-Ninomon Gate and three corner turrets. Most of what you see today is a ferroconcrete reconstruction dating back to 1959.
Since May 2018, the castle has been undergoing a total reconstruction in wood so it more closely resembles the original design. It'll be closed until its unveiling in 2022, though the castle grounds and Honmaru Palace will remain open to visitors.
Numerous cherry trees are planted throughout the castle grounds, making it one of the most popular spots in Nagoya to view the cherry blossoms in spring.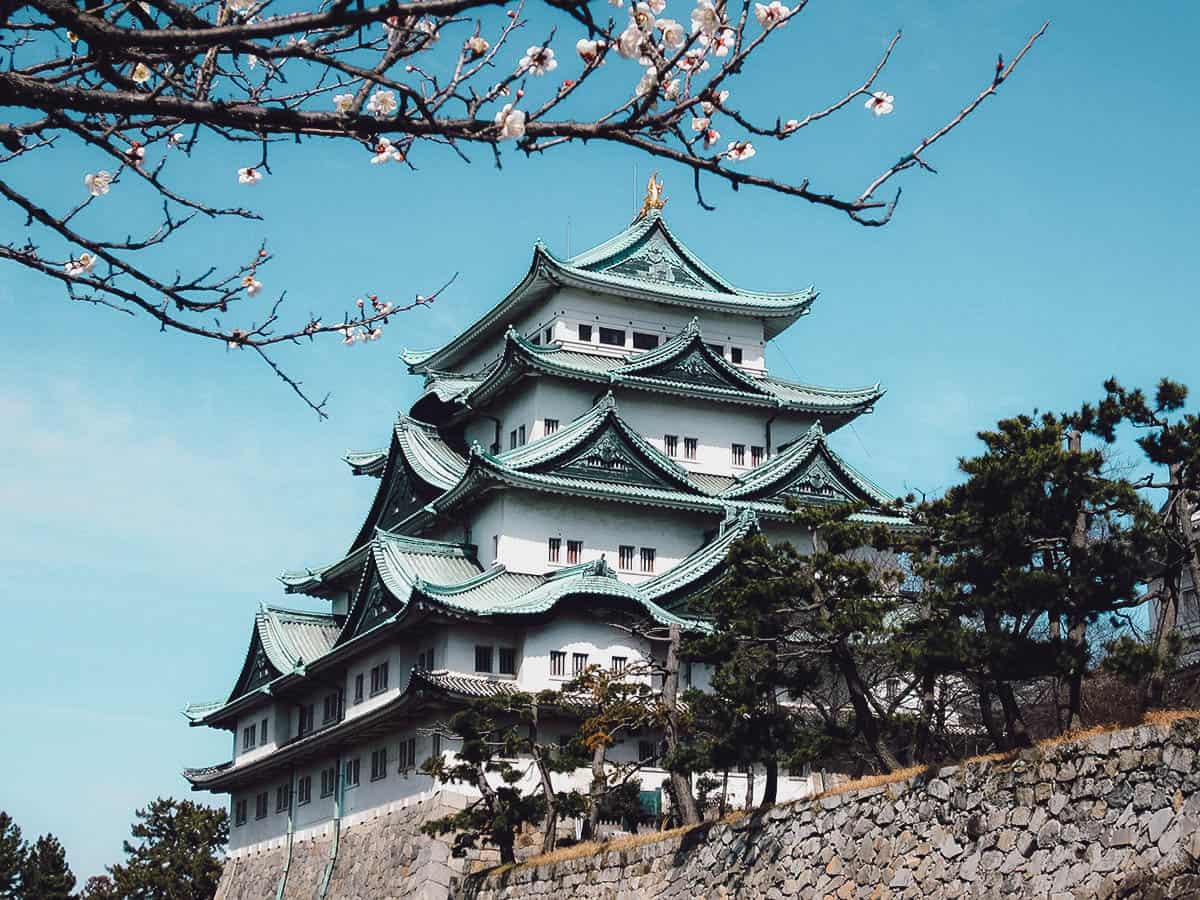 Operating Hours: 9AM-4:30PM, daily
Admission: JPY 500
13. Try Doteni and Tebasaki at an Izakaya
An izakaya is an informal Japanese bar similar to an Irish pub or a Spanish tapas bar. You'll find izakayas in every city in Japan, but not all izakayas will serve Aichi specialties like doteni and tebasaki.
Doteni is a dish of beef tendon, innards, and daikon radish simmered in Hatcho miso sauce. It's a staple izakaya dish and something that you absolutely need to try in Nagoya.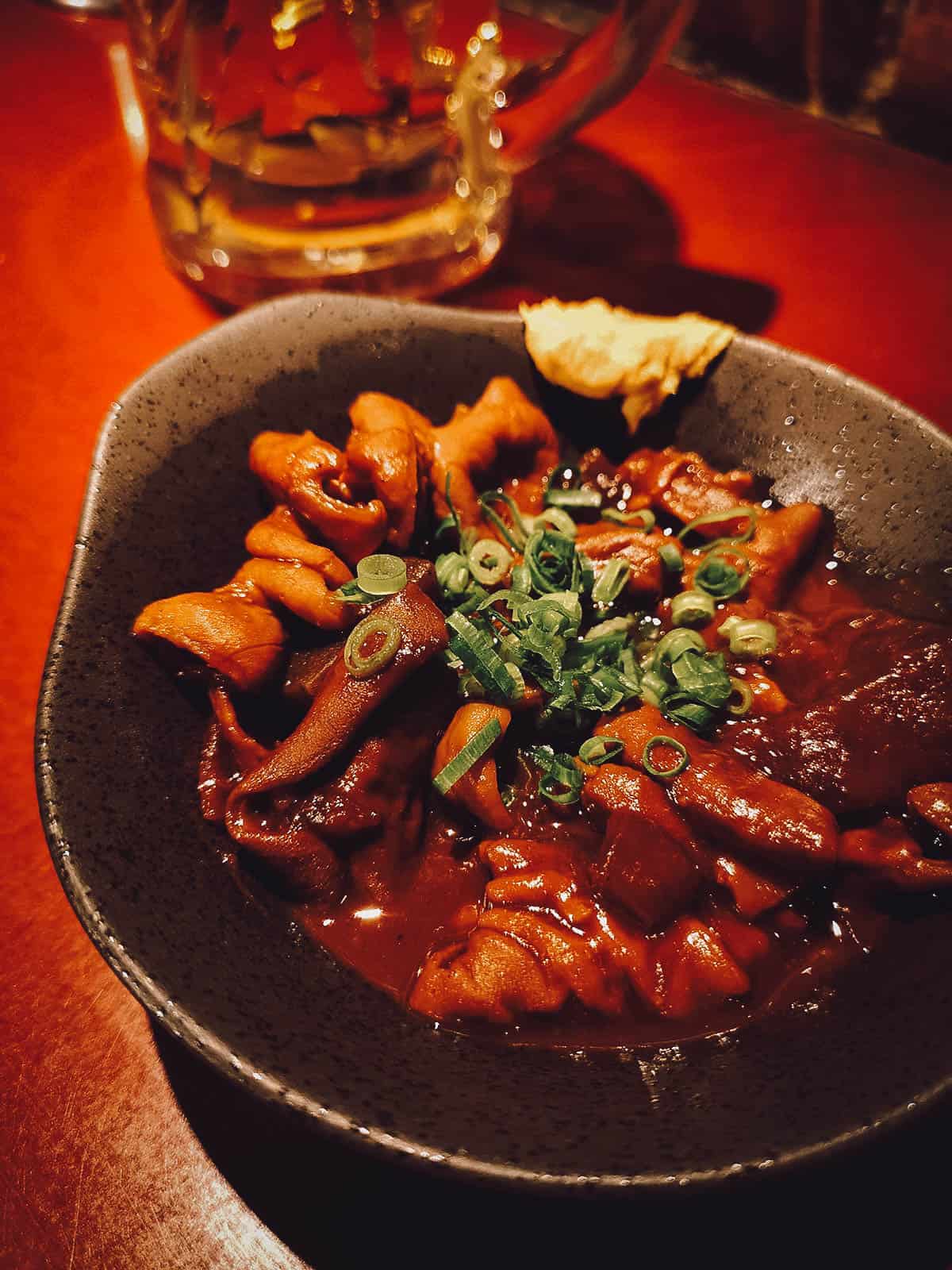 I'm not sure what this is but it looks to be a piece of beef intestine. Like miso katsu, the Hatcho miso is what really makes this dish. The soft and chewy innards explode with umami flavor and go so well with beer.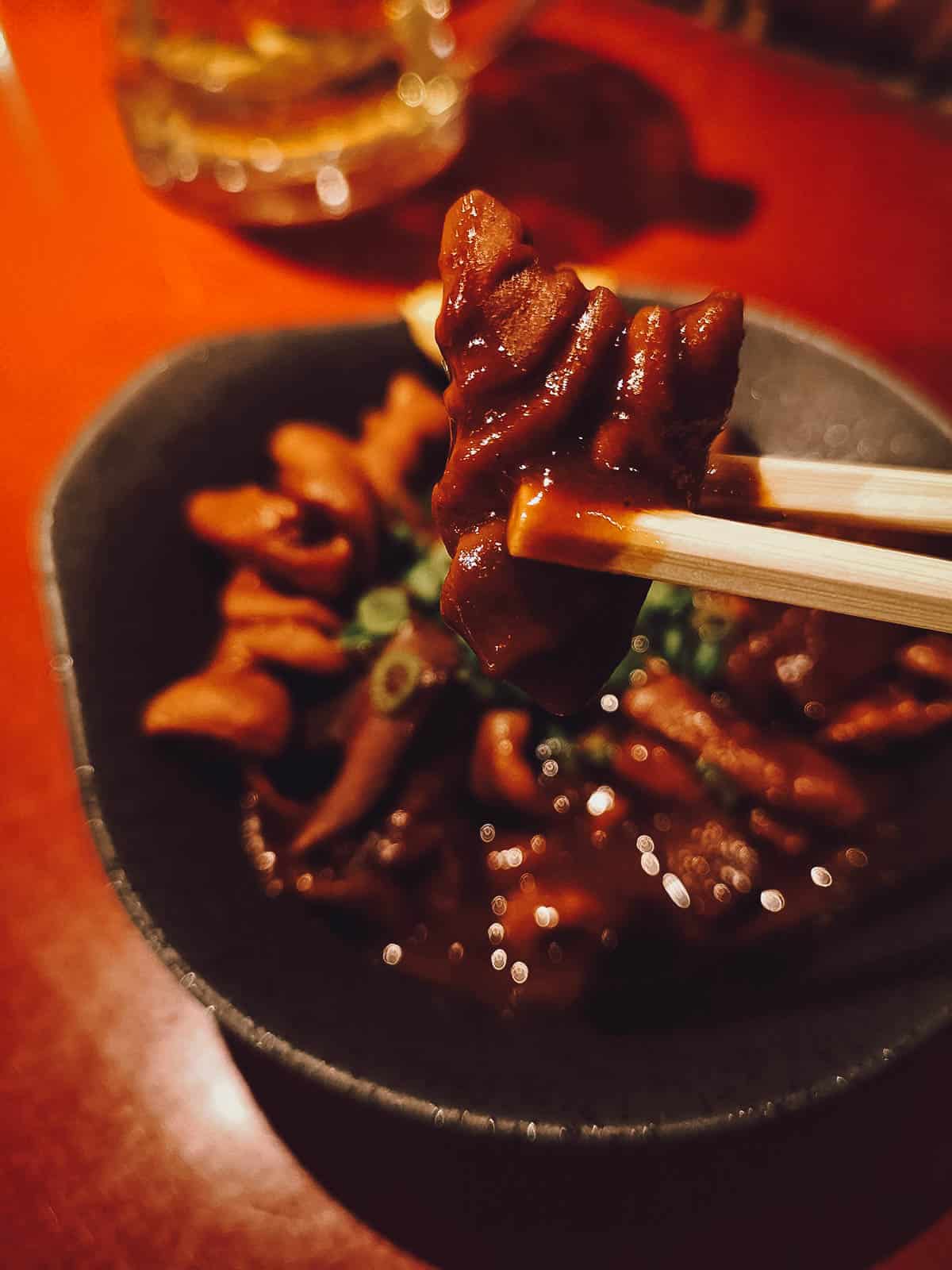 Tebasaki refers to deep-fried chicken wings. They're available throughout Japan but seem to have originated in Nagoya. They're made with non-battered bone-in chicken wings that are double fried to achieve a supremely crisp but delicate coating.
Seasonings may vary from izakaya to izakaya but most will be coated in a sticky, savory-sweet glaze. Mine were lightly coated but I've seen versions with a much heavier glaze and dredged in sesame seeds. The best tebasaki is said to be made with Nagoya Cochin, one of the most famous chicken breeds in Japan.
Tebasaki reminds me a lot of Korean fried chicken. They're both double fried, a little sticky, a bit sweet, and go supremely well with beer.
I went to this izakaya but there are many around JR Nagoya Station. To be honest, I was a bit nervous to walk in at first. I had read negative reviews describing these Nagoya izakayas as being averse to foreigners, but I didn't get that feeling at all. On the contrary, the servers were quite nice and accommodating.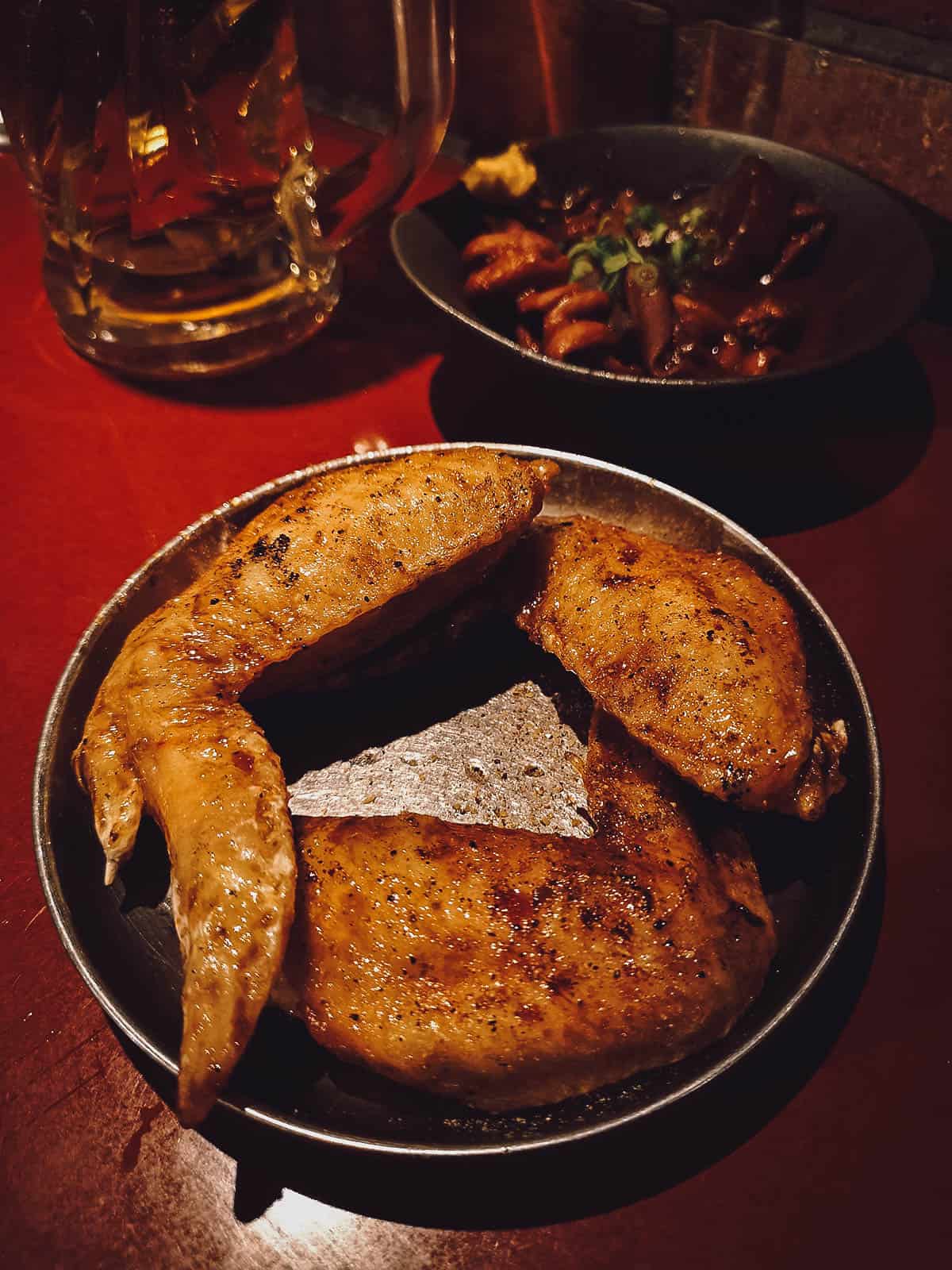 14. Walk Through a Tunnel of Light at Nabana no Sato
If you visit Nagoya anytime between mid-October and early May, then you may want to visit Nabana no Sato, a botanical garden located in neighboring Kuwana City. It's home to one of the largest and longest illumination events in Japan.
Most illumination events in Japan are held for just a few weeks in winter, but the Nabana no Sato Illumination extends to nearly seven months. It features seven installations with over 8 million LED lights illuminating an area of about 210,000 square meters (2,260,000 sq ft).
Among the most popular installations are two tunnels of light, each over 100 meters (328 ft) long and illuminated by flower-shaped LED lights. The 2020-2021 illumination schedule hasn't been announced yet but you can click on the link for updates.
Nabana no Sato is part of Nagashima Resort in Mie prefecture. Aside from the botanical garden, the resort is home to Nagashima Spa Land amusement park, a water park, a hot spring complex, and an outlet shopping mall. It's located just 40 minutes by bus from Meitetsu Bus Center making it an ideal day trip destination from Nagoya.
PHOTO: "Light tunnel at Nabana no sato (6)" by Emran Kassim, used under CC BY 2.0 / Processed in Photoshop and Lightroom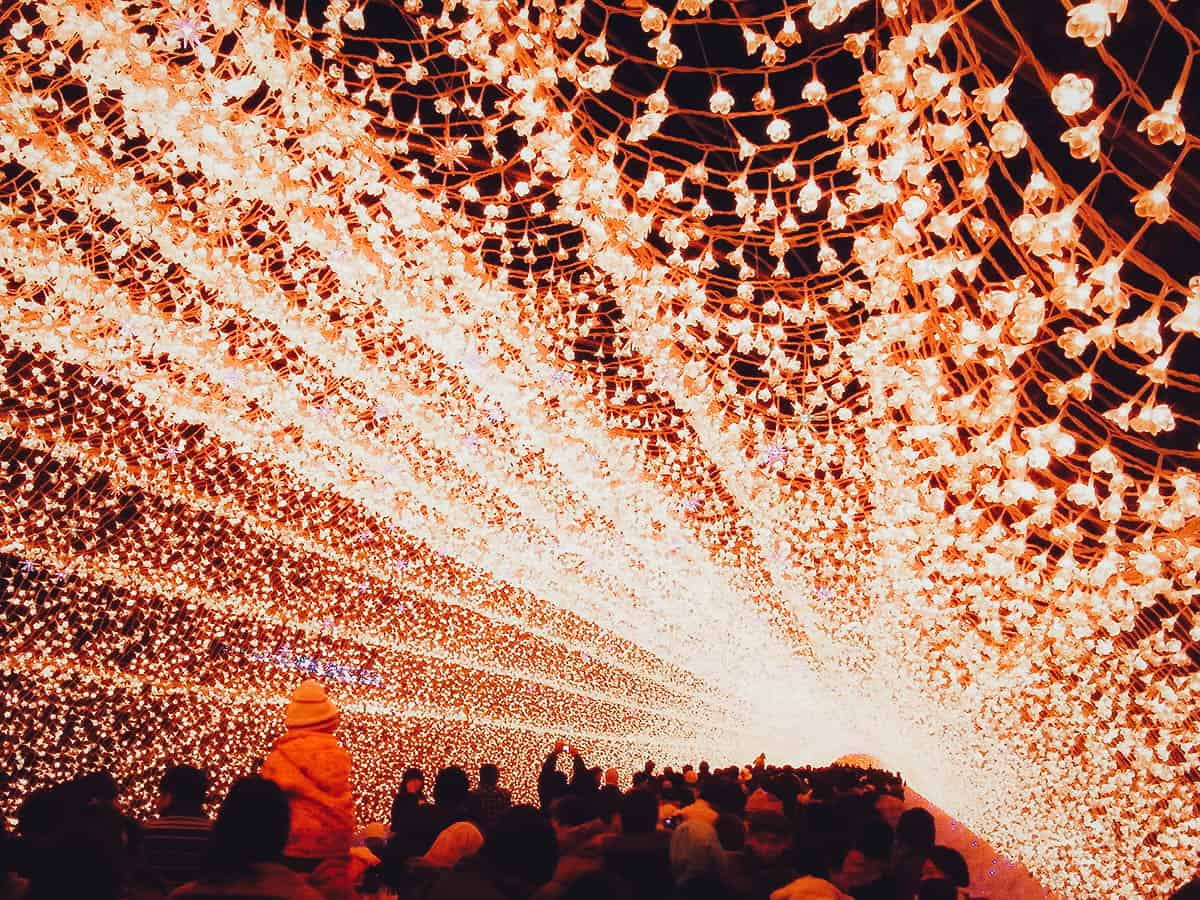 Illumination Schedule: Around mid-October till early May
Admission: JPY 2,300
FINAL THOUGHTS
To be honest, I wasn't expecting much from Nagoya but I left intrigued with its possibilities. As much as I enjoyed the city, I can't say I fell in love with it. It lacks the charm and atmosphere of more traditional destinations like Kyoto or Takayama, which at the end of the day is what I love most about Japan.
With that said, I'm looking forward to going back. I'm looking forward to experiencing more of the city and it's incredible food. There are so many more dishes to discover like miso nikomi udon, ogura toast, and cochin sashimi.
I want to visit the other two Toyota museums and all the other attractions I missed because at the time, I didn't put enough stock in Nagoya to plan as well as I should have. I hope this guide helps you plan your trip well so you don't make the same mistakes I did.
If you plan on exploring Nagoya and other cities within the Chubu region like Kanazawa, Takayama, Fukui, and Shirakawa-go, then you may be interested in getting a Takayama Hokuriku Pass. It's a rail pass that gives you unlimited travel on JR trains within the Chubu region for five consecutive days.
Disclosure
Some of the links in this guide are affiliate links, meaning we'll get a small commission if you make a purchase at NO extra cost to you. We only recommend products and services that we use ourselves and firmly believe in. We really appreciate your support as this helps us make more of these free travel guides. Thank you!