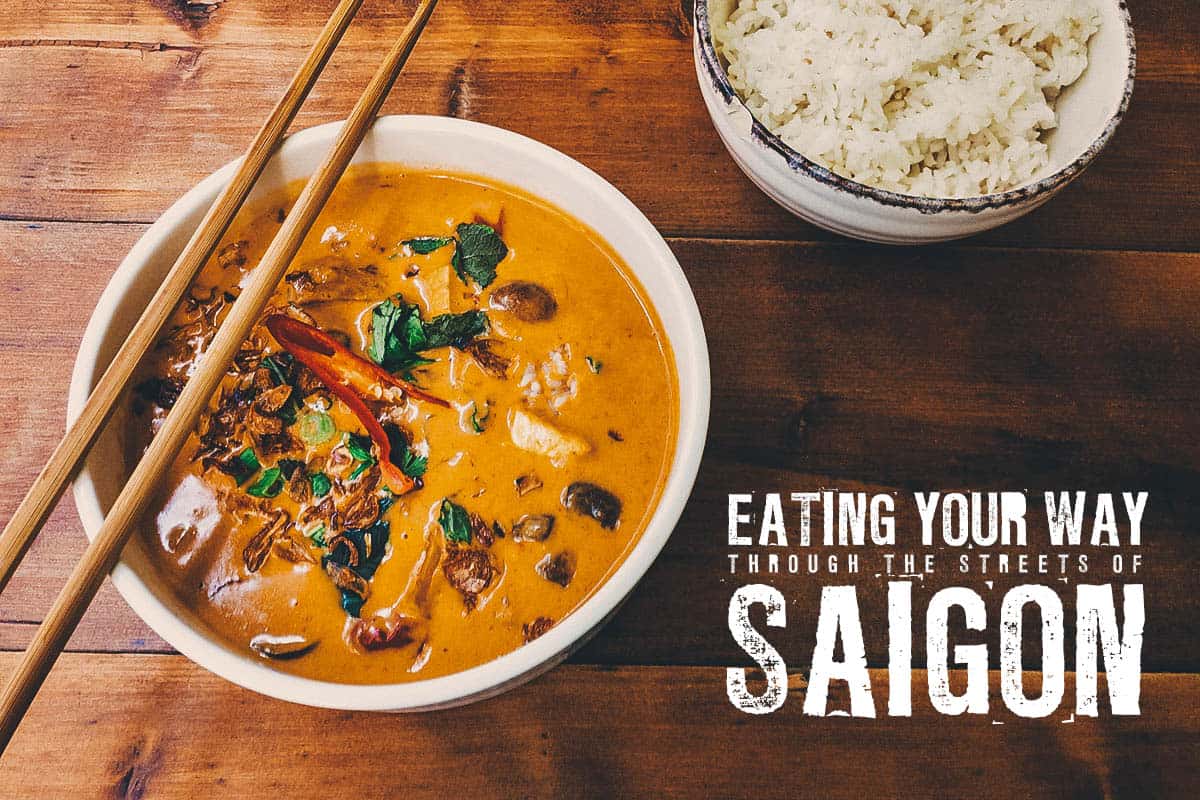 Eating Your Way Through the Streets of Saigon
NOTICE: Some of our articles contain affiliate links. The ones that do will have a disclosure statement at the bottom. You can refer to our privacy policy and terms of use for more information.
GUEST POST: Dustin lives and writes for Tigit Motorbikes in Vietnam. Here he shares with us some of his favorite but lesser known eateries in Saigon.
One of the biggest perks of living in Saigon is the local food. You can ride your motorbike from place to place with a belly full of beer (go slow!) and a hunger for new and exotic dishes.
Unfortunately, most of the expats living here aren't able to enjoy the full extent of the culinary delights the city has to offer. Yes, there are online guides aplenty that will inform readers of popular expat spots on Bui Vien or Pham Ngu Lau, but what about the hidden gems not found in the heart of District 1? The list below is obviously nowhere close to comprehensive, but it offers five amazing eateries around Saigon that many expats may not know about, as well as how to find them in the city's bustling sea of motorbikes.
Save This on Pinterest!
No time to read this now? Click on the red save button and pin it for later!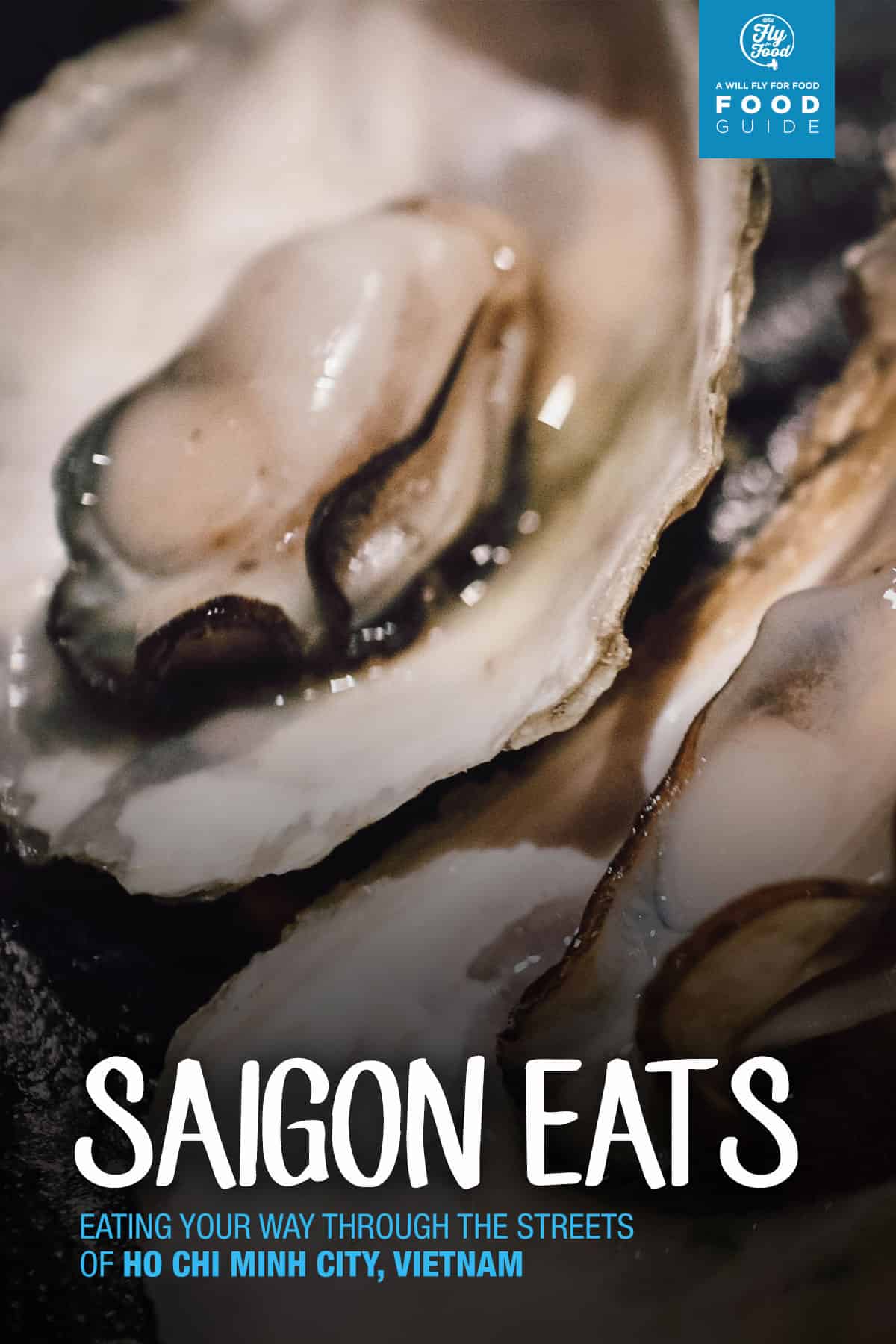 5 PLACES TO EAT IN SAIGON
1. Cà Ri Gà Ta
Vịt, 360 Le Van Luong, District 7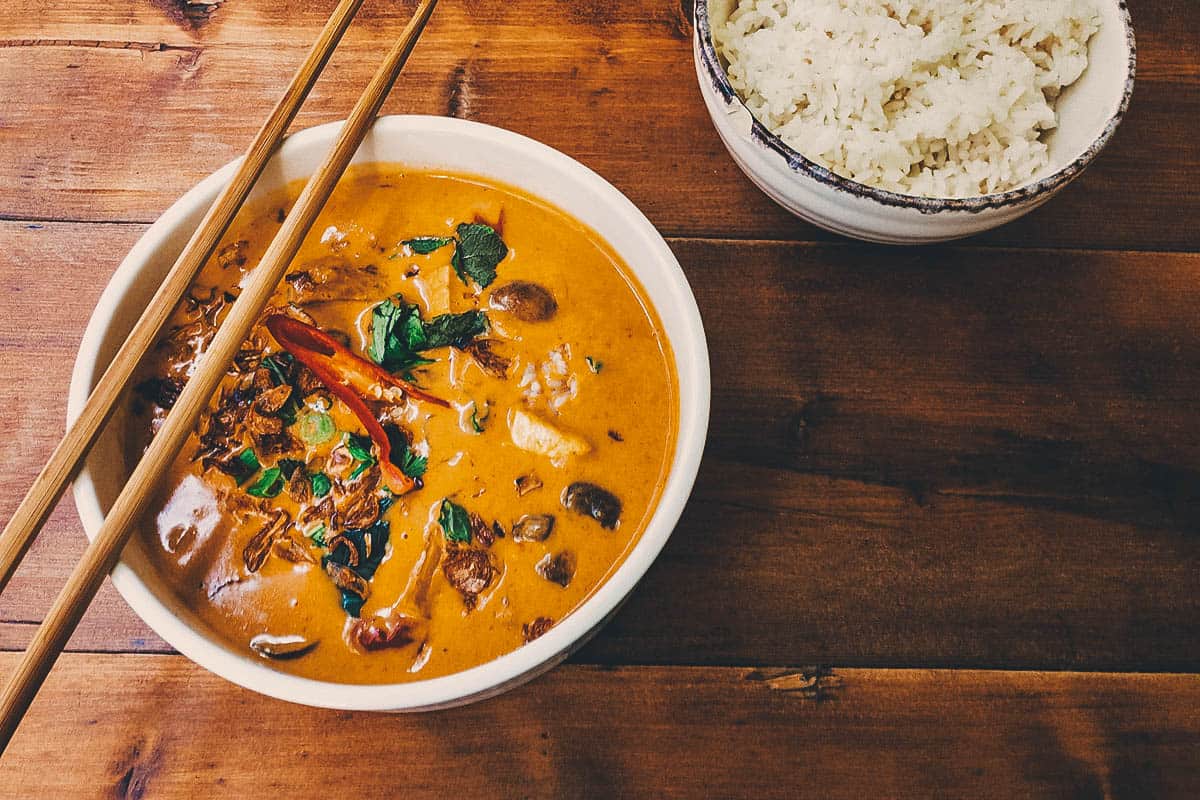 PHOTO: "Close-up of a bowl of Vietnamese curry soup" by Marco Verch, used under CC BY 2.0 / Processed in Photoshop and Lightroom
This one is a good starter journey for those who are not exceedingly comfortable navigating the city, because it's close to the expat haven of District 1 while still being far enough off the beaten path to count as an excursion you won't have on a typical motorbike tour in Ho Chi Minh City. It's also my personal favorite local-style eatery in Saigon because it's a delicious rendition of a food that has become unfortunately hard to find in the city's street food scene during recent years–chicken curry. I also love full-bodied and stomach-warming broths, a front on which the curry sold at this place delivers in spades. You can get the curry served on rice noodles or served with bread to dip into it.
To find it, head down Nguyen Thai Hoc, a street beginning at the Ben Thanh Market side of Bui Vien Street. You'll soon cross a busy bridge into District 4. Immediately after the bridge, turn right and then take a left down Khanh Hoi after just about 100 metres. Head further west down Khanh Hoi (see above) until you cross the bridge into District 7. At this point, the street name will change into Nguyen Huu Tho, although no turn should be made. Immediately after you pass Lotte Mart, turn left onto Nguyen Thi Thap, a busy street with lots of good street food of its own. After about 50 meters, turn left onto Le Van Luong, and the place will be another 50 meters down on your left. Make sure to follow these directions rather than simply key in the address on your GPS, as Le Van Luong has two different locations numbered 360, and they are a ways apart from each other.
Be aware that the traffic going to and from Nha Be–a crowded suburb of Saigon reached by continuing down Nguyen Huu Tho for several kilometers–is often pretty intense, so the going down Khanh Hoi and Nguyen Huu Tho can be pretty slow during rush hour unless you get extra adventurous with some side streets.
2. Hàu Mama
86 Đương Số 30, Nguyễn Thị Thạp, District 7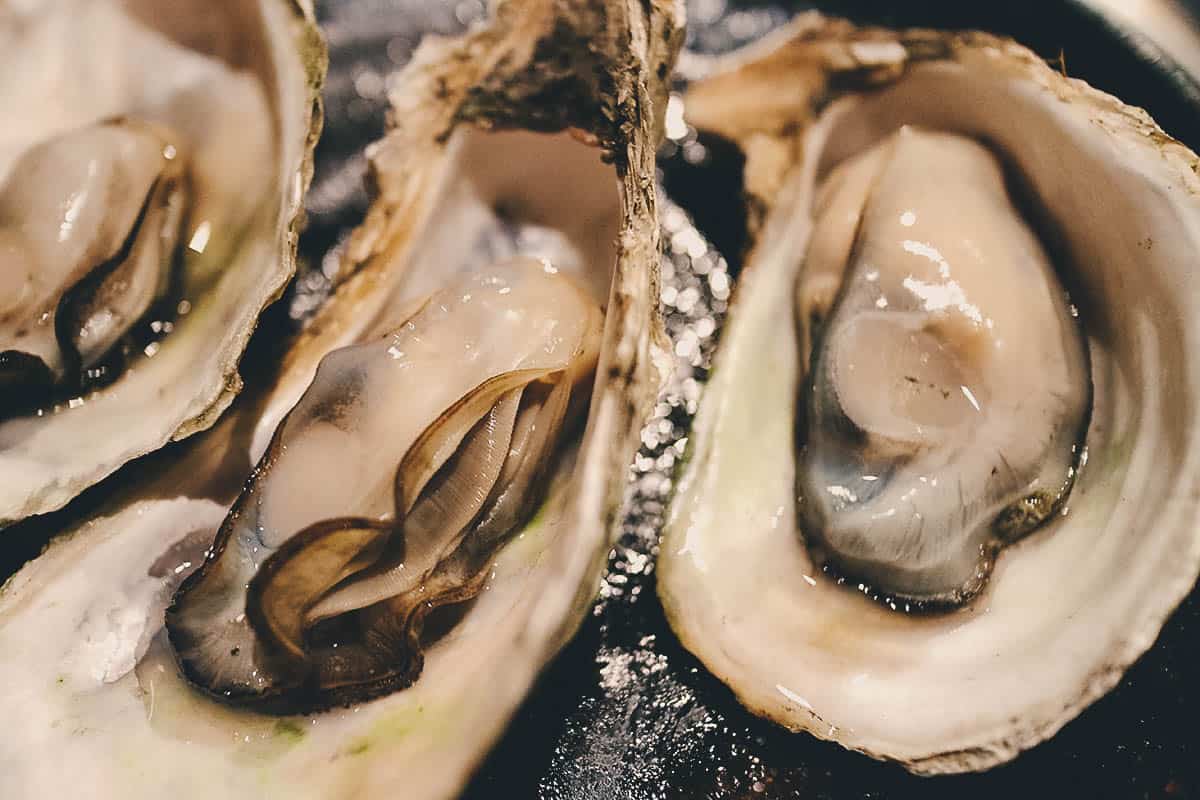 Hàu Mama ("hàu" means "oyster" in Vietnamese) is a great spot because it's very clean and has great service and a nice ambiance while still remaining distinctly Vietnamese in its style. Lastly, the prices are very good, much lower than they have any business being at such a nice establishment. I don't miss the chance to grab a fried rice, a plate of "rau muống xào tỏi," and a soda for $3 when I pas by Hàu Mama during lunch.
As you may have guessed by the name, the place prides itself on its oysters. Funnily enough, though, they don't actually serve fresh oysters during the day, only stocking the canned variety until 5:00 or so. Again, the place is very clean, so you don't need to worry about old food, but just a heads up for those who prefer to eat a bit more paleo. The canned oysters during the day also mean, though, that the oysters served at dinnertime are guaranteed to be freshly caught.
Hàu Mama is also off Nguyễn Thị Thạp, like the curry place mentioned above. Instead of turning off the busy street at Le Van Luong, though, continue for another 250 meters to Duong So 75, which will be on your right.Turning onto the smaller street will likely be a relief, as Nguyen Thi Thap is basically always jammed with motorbikes and the more residential streets leading off of it are nearly empty. After another 100 metres, take Duong So 30 on your left, and Hau Mama will be directly on your left. It's a quiet, unassuming place, but it makes up for it in flavor.
3. Ốc Sáu Nở
128 Vinh Khanh, District 4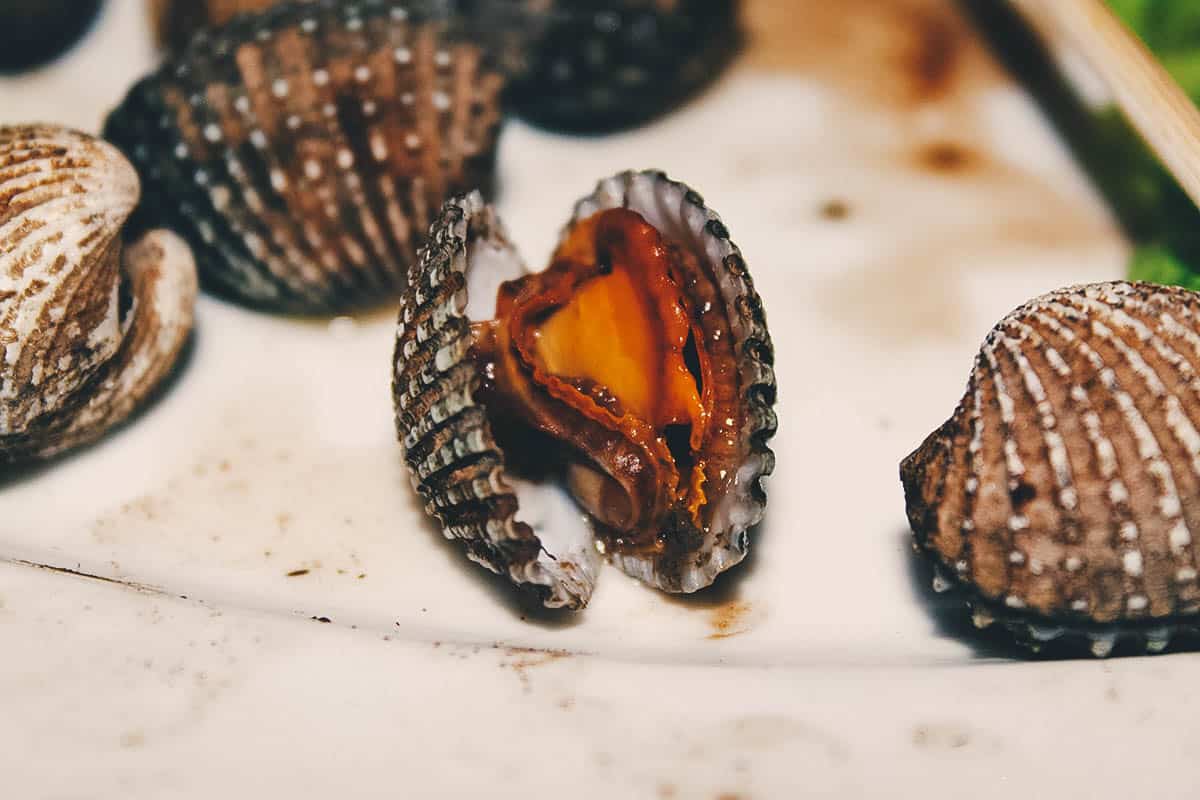 PHOTO: "blood cockles" by Veronica, used under CC BY-NC 2.0 / Processed in Photoshop and Lightroom
Ốc Sáu Nở may not suit picky eaters, as it it a traditional Vietnamese seafood place that serves sea snails and grilled eel in addition to the more familiar shrimp, scallops, and oysters. For those looking to embrace the local culinary culture, though, it's incredible. Most of the dishes are delicious, but the location is what makes this place shine.
The narrow street, lined on both sides with food options, is jam-packed in the evenings. Eateries have employed the sidewalks as makeshift patios, and the street itself is dominated by street performers, including magicians, sword swallowers, and dancers who incorporate flaming gasoline into their routines. Cars and motorbikes are constantly passing though as well, although their progress is slowed considerably by the crowds.
To get here, turn left instead of right after crossing the bridge into District 4. After a few hundred meters, when you reach a Circle K, turn right onto Vinh Khanh and head on to #128.
4. Phở Chua Thành
242/101 Nguyen Thien Thuat, District 3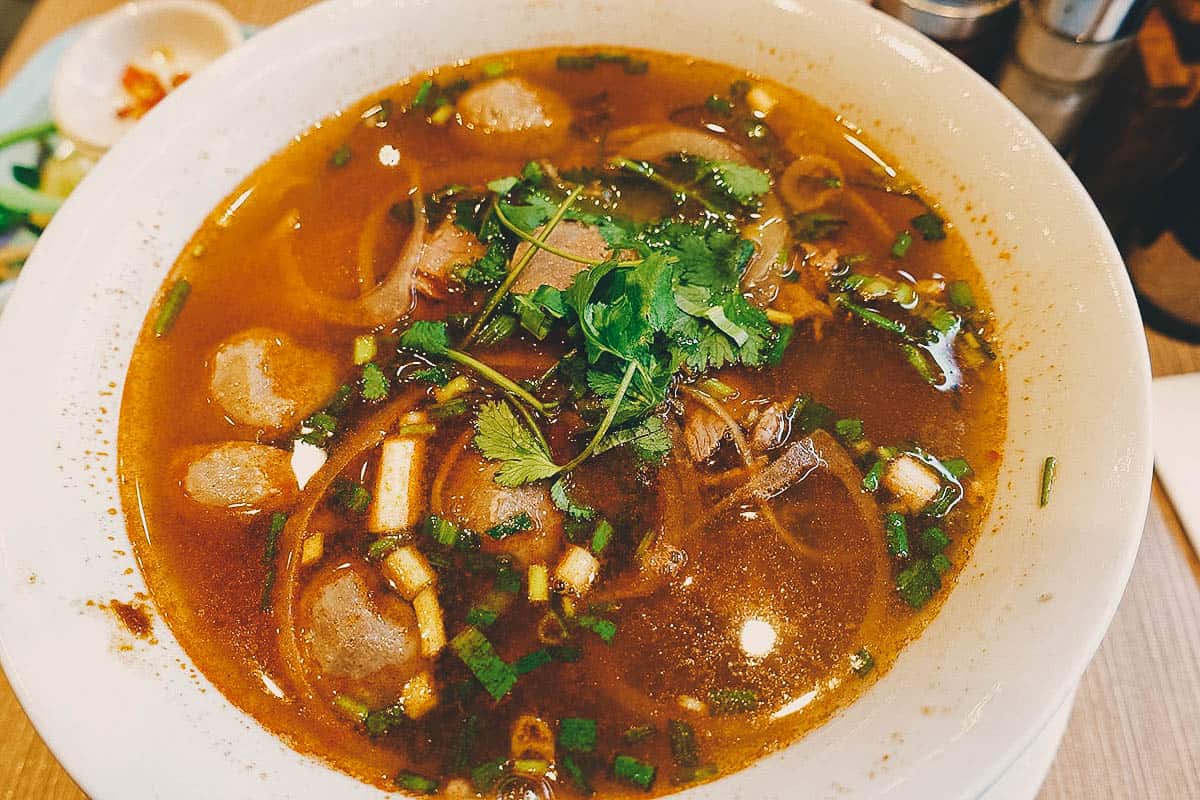 PHOTO: By Guilhem Vellut from Paris, France (Soup @ Sate Pho @ Pho 21 @ Montparnasse @ Paris) [CC BY 2.0], via Wikimedia Commons / Processed in Photoshop and Lightroom
Phở Chua, or "sour pho," is a dish that originated in rural Vietnam and only recently made its way to Saigon, so it's still very rare in the city and is only served at a few places. It's sweet and tangy, though, and it's definitely worth seeking out.
This place is in a network of alleys away from the main street, so you get a break from the hustle and bustle of the metropolitan District 3. You also feel like quite the accomplished urban explorer when eating there, because the location gives off an exclusive "Saigoneers only" vibe. And luckily, the street numbering in District 3 is pretty logical compared to most of the city, so the trek to find Phở Chua Thành shouldn't be too difficult.
5. Vĩnh Phong
Cửa Hàng Vịt Quay, 523 – 527 Pham Van Tri, District 5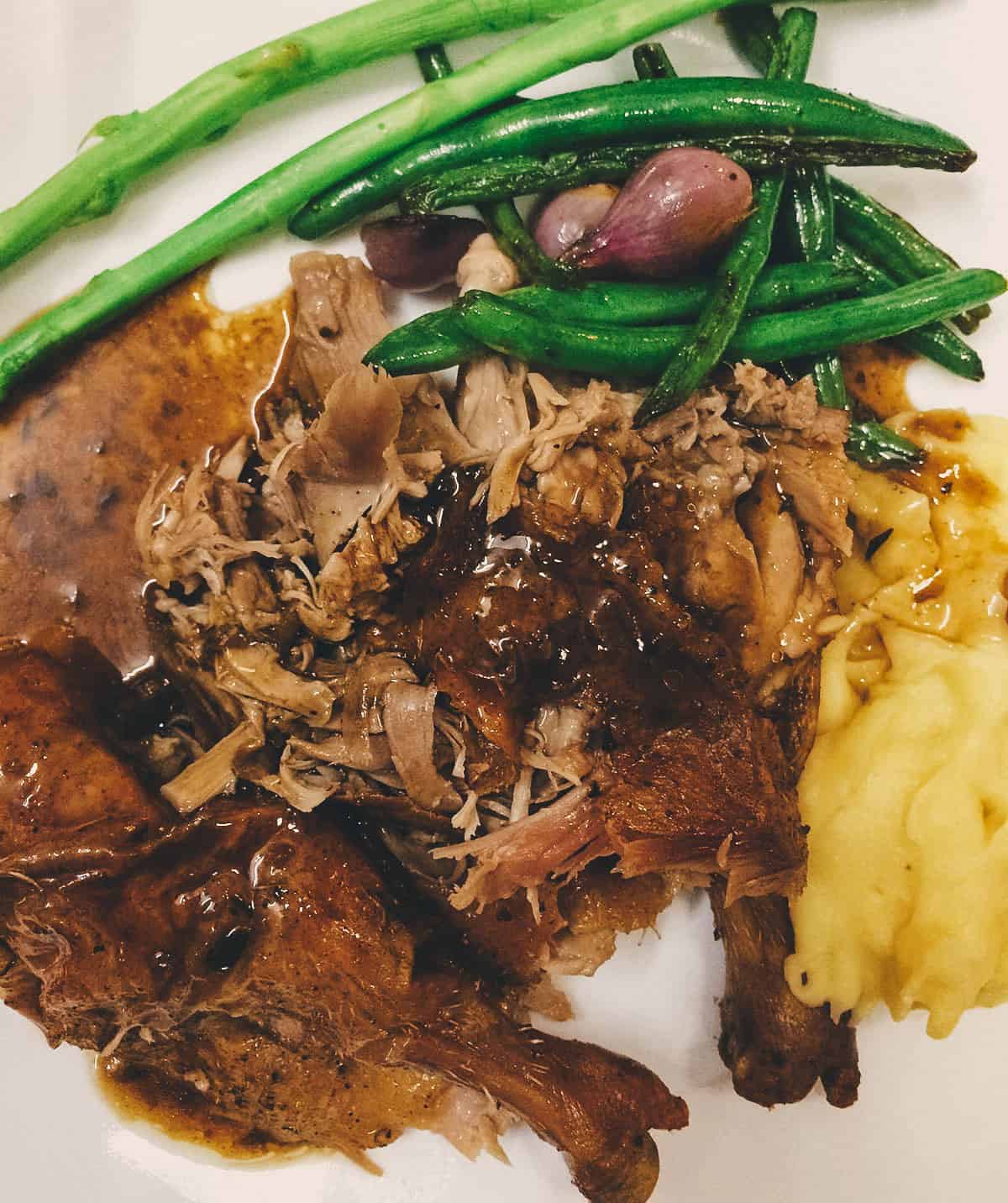 PHOTO: "Roasted free range duck for lunch" by Lawrence Sinclair, used under CC BY-NC-ND 2.0 / Cropped, rotated, processed in Photoshop and Lightroom
District 5 is the Chinese hub of Saigon, and it has a lot of really fantastic Chinese food. One of the most popular options among locals, though, is Vĩnh Phong, a sidewalk vendor with the best Chinese-style roast duck I've ever had. The place is take-out only and it's not as cheap as traditional Vietnamese duck places (a fresh duck at Vĩnh Phong is about $18 with sauces and stir-fried mushrooms included), but it's definitely worth it if you're planning to eat in or have a poolside BBQ.
District 5 is very heavily populated, so expect a lot of bikes on the street as you near Pham Van Tri. The district's main roads were built very wide, though, so traffic jams are hardly ever a problem if you stick to the large roads.
Safe travels and happy eating!
Dustin lives and writes about Saigon for Tigit Motorbikes. He's been writing and eating there for 4 years already. These days he's an enthusiastic expat venturing outside the metropolitian area and observing the amazing sites sounds and smells of Vietnam.