This guy was intense. He was stirring that pot so vigorously you could hear the sound of metal scraping against metal above the traffic and chatter of busy Vinh Khanh Street. Stockily built with arms like pistons, he was putting every ounce of muscle power into coating those crab claws with chili.
I asked if I could video him while he worked. Without pausing or saying a word, he looked at me for a second before turning back to his pot. He didn't say no or offer any kind of protest so I took the cap off my Canon and started filming anyway. Using a metal cooking spoon, he stirred and tossed that pot into a red hot mess of claws and chili that looked every bit as violent as it did spicy. When he was satisfied, he poured the contents onto a plate which the waitress quickly took away to a waiting table. Only when I played back the video for him did he manage the slightest hint of a smile, before moving on to the next batch.
That steady flow of seafood and activity pretty much sums up the atmosphere of Vinh Khanh Street in District 4. Known for serving the best street seafood in Saigon, this was easily my favorite dining experience in our two weeks in Vietnam.
Seafood Street
Crossing the street in Saigon is like playing a game of Frogger – try not to get squished.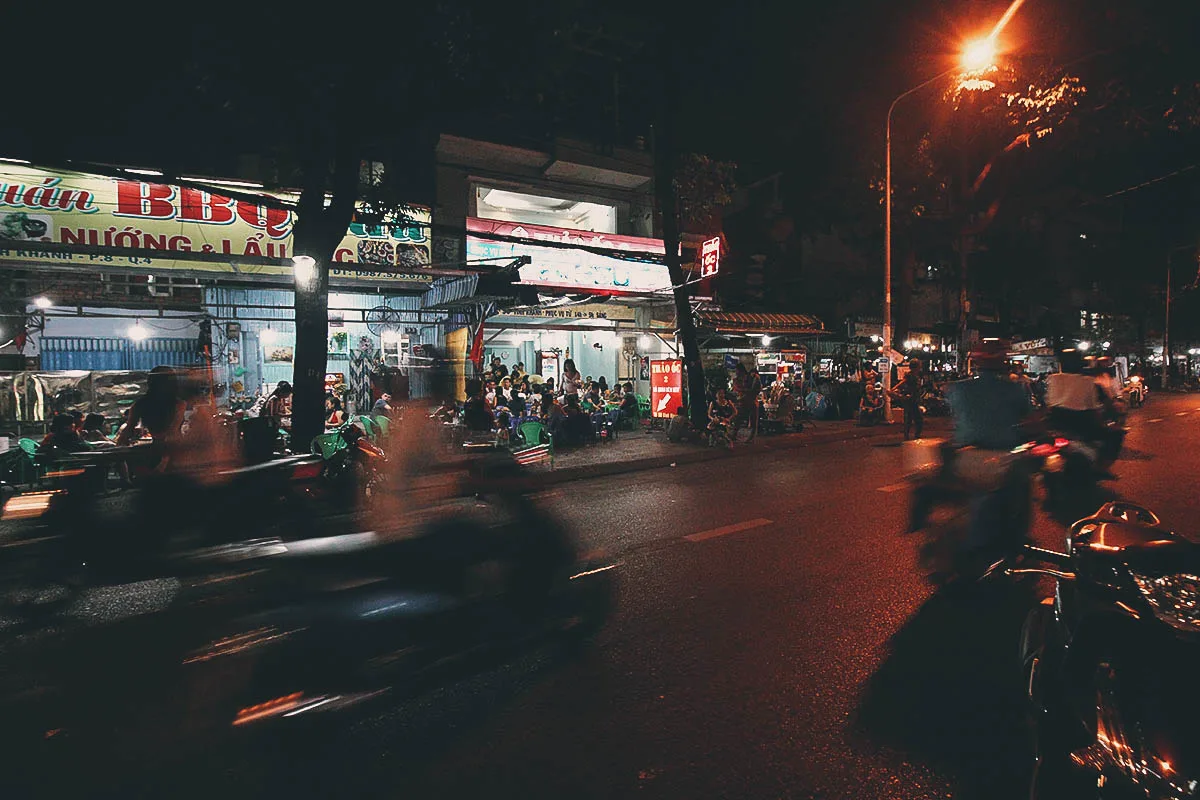 Sometimes referred to as "Seafood Street", Vinh Khanh Street offers several blocks of sidewalk restaurants on either side. Most tourists will be staying in District 1 so the best way to get here is by Uber.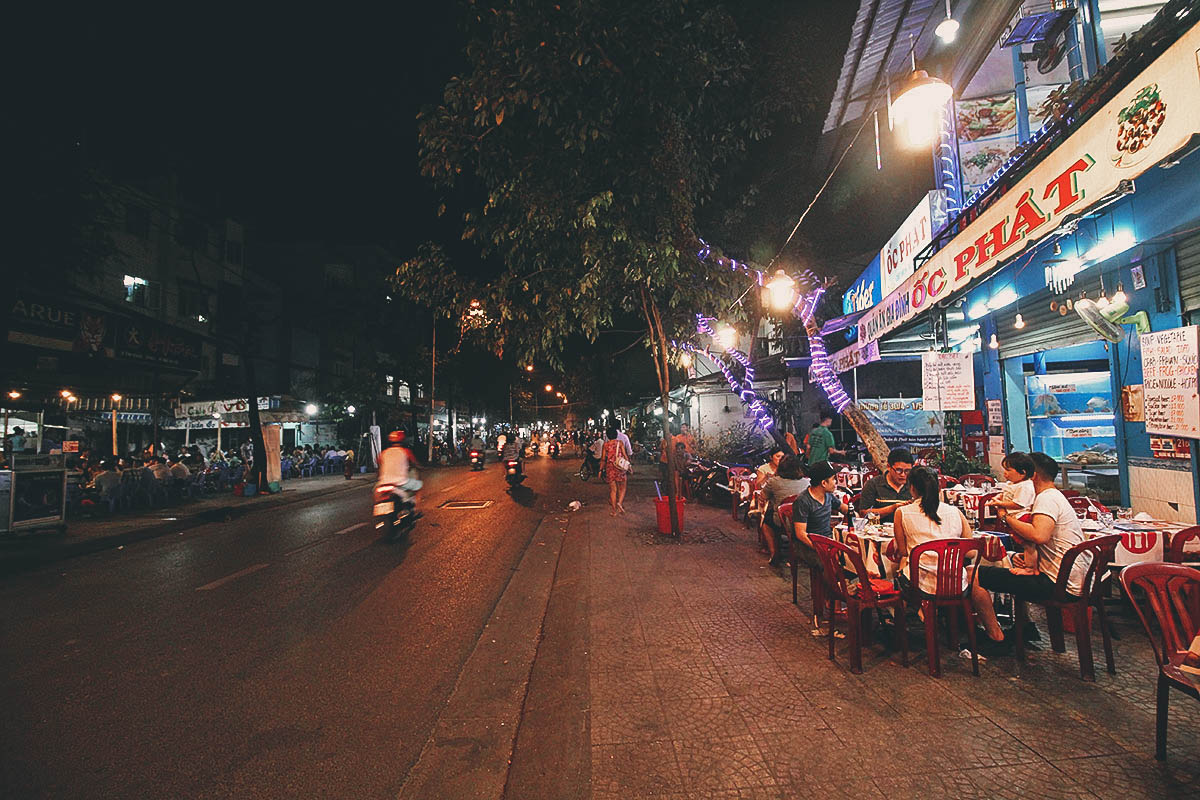 We enjoyed this place so much that we ate here on consecutive nights. On our first night, we went on a local food tour with Alex of Inspitrip. He took us to Ốc Oanh (534 Vĩnh Khánh Street) which is the most famous of all the restaurants on this strip. Packed on both nights, the atmosphere was electric.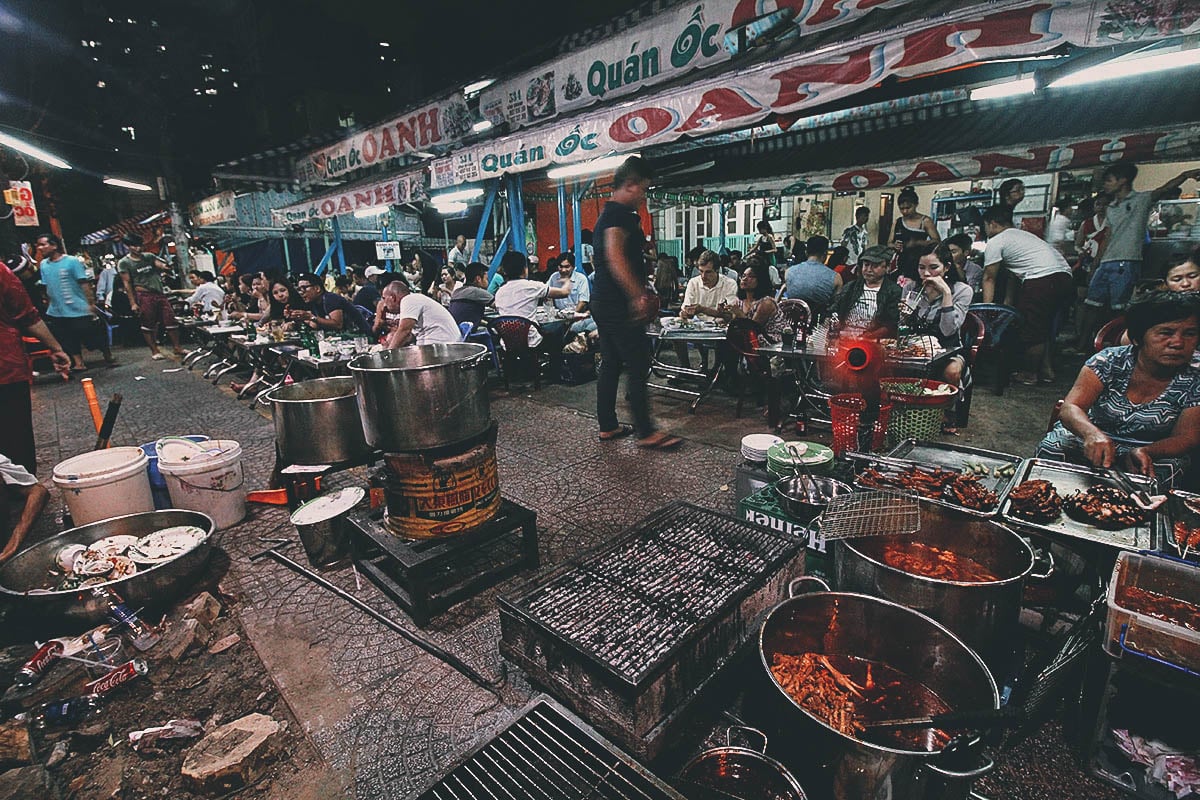 Now how good does that look?! We left the ordering to Alex on our first night but he didn't get this, so we made sure to order it the following night.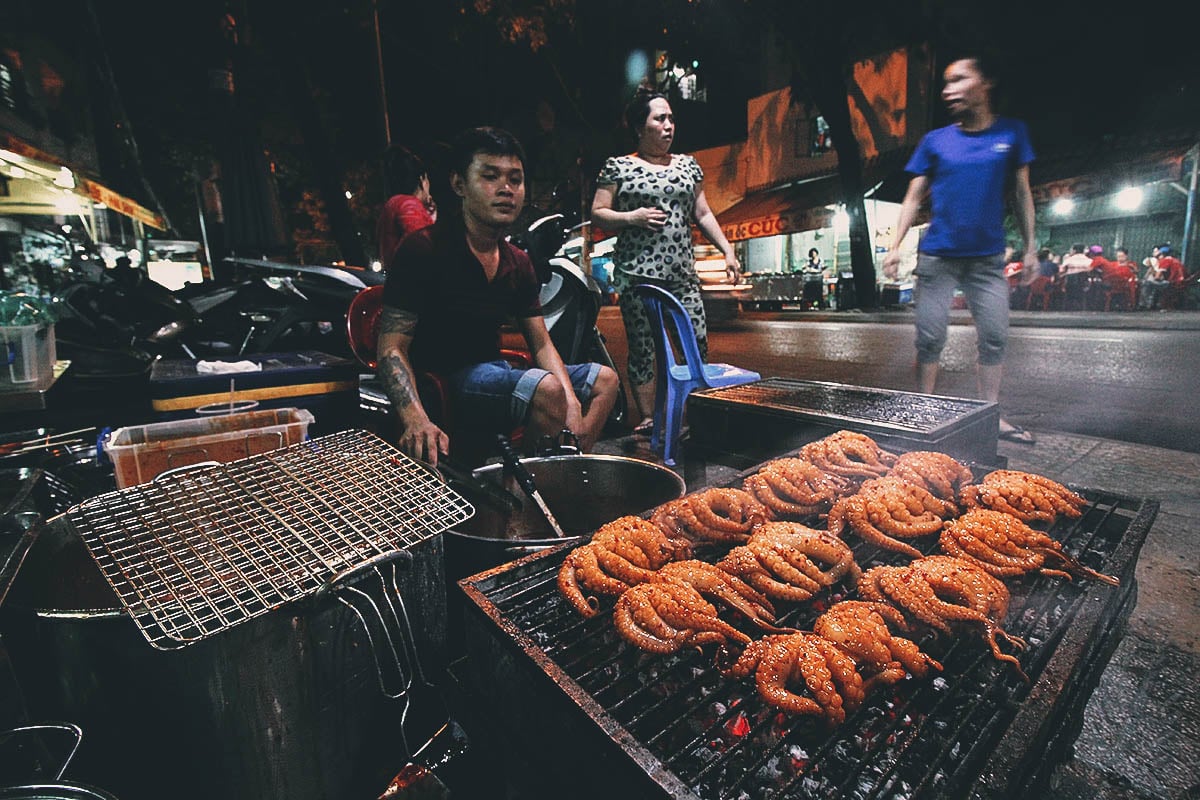 I'm not sure what these were. Cuttlefish maybe?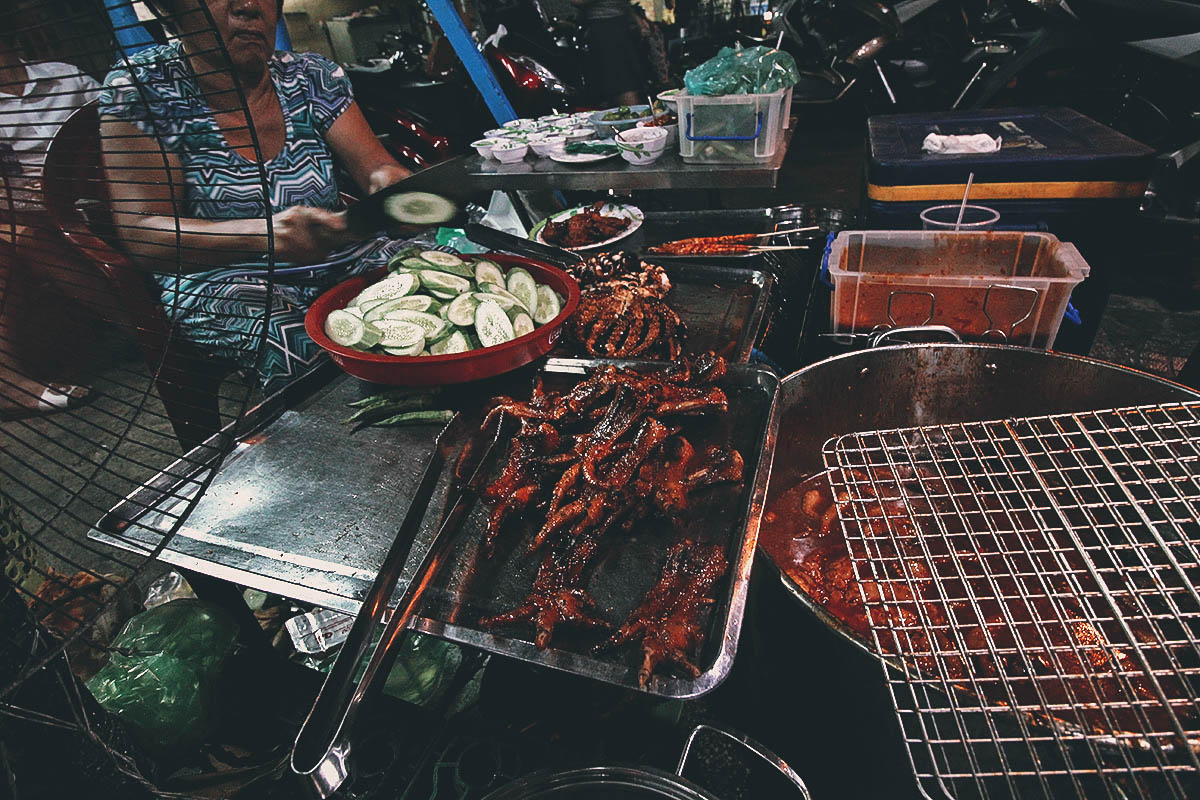 One of the servers proudly showing off a plate of snails. Next to him is a vat of what looks to be hot vit lon, which is the Vietnamese version of that notoriously bizarre Filipino dish called balut (duck egg embryo).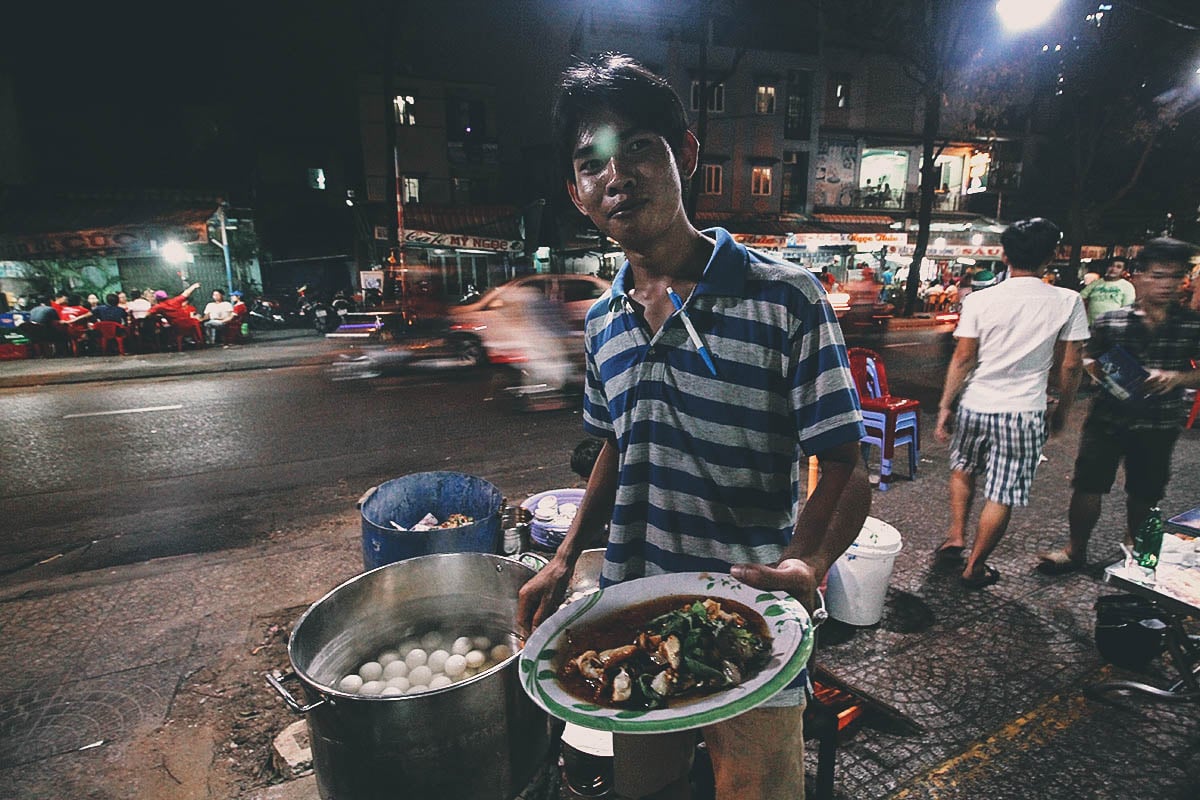 There's Ren and Alex toasting to good seafood. Alex is from Saigon and the founder of Inspitrip, a website that connects travelers with local guides. He gave us an awesome food tour of his city which I'll be writing about soon.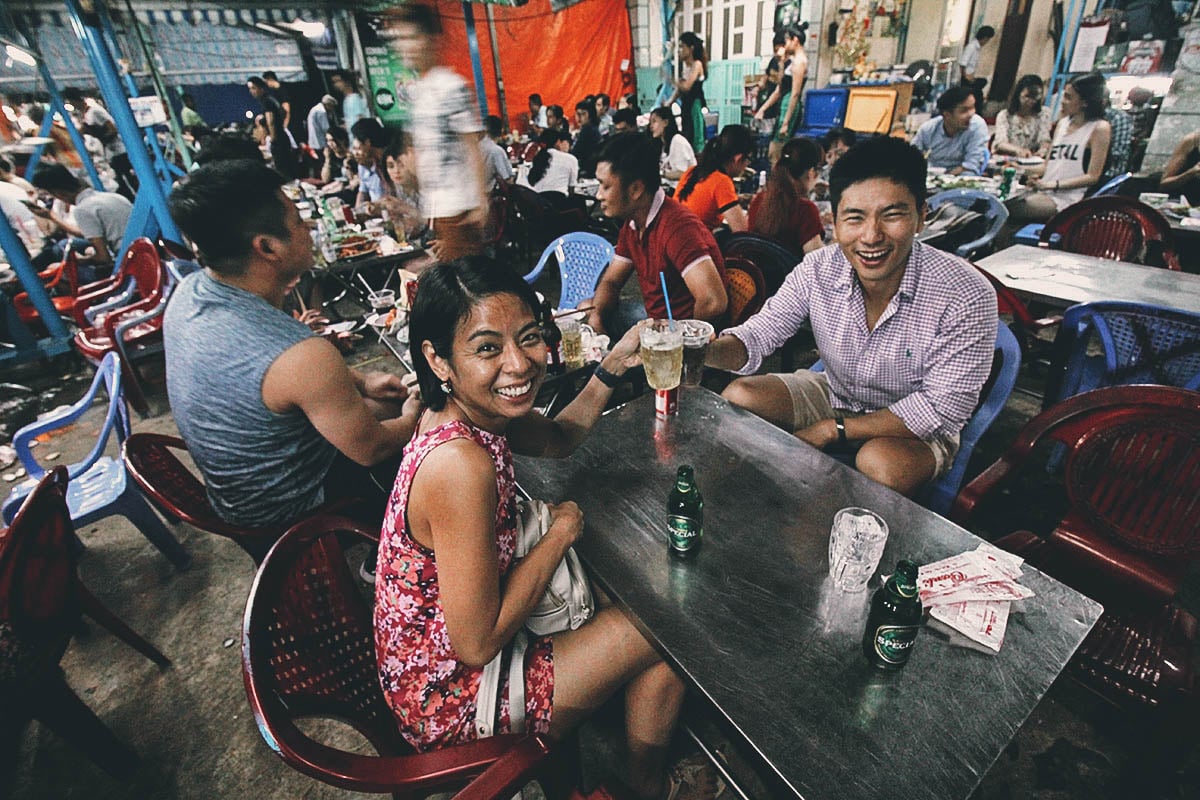 Here are the crab claws I was walking about earlier before they were raped by the chili.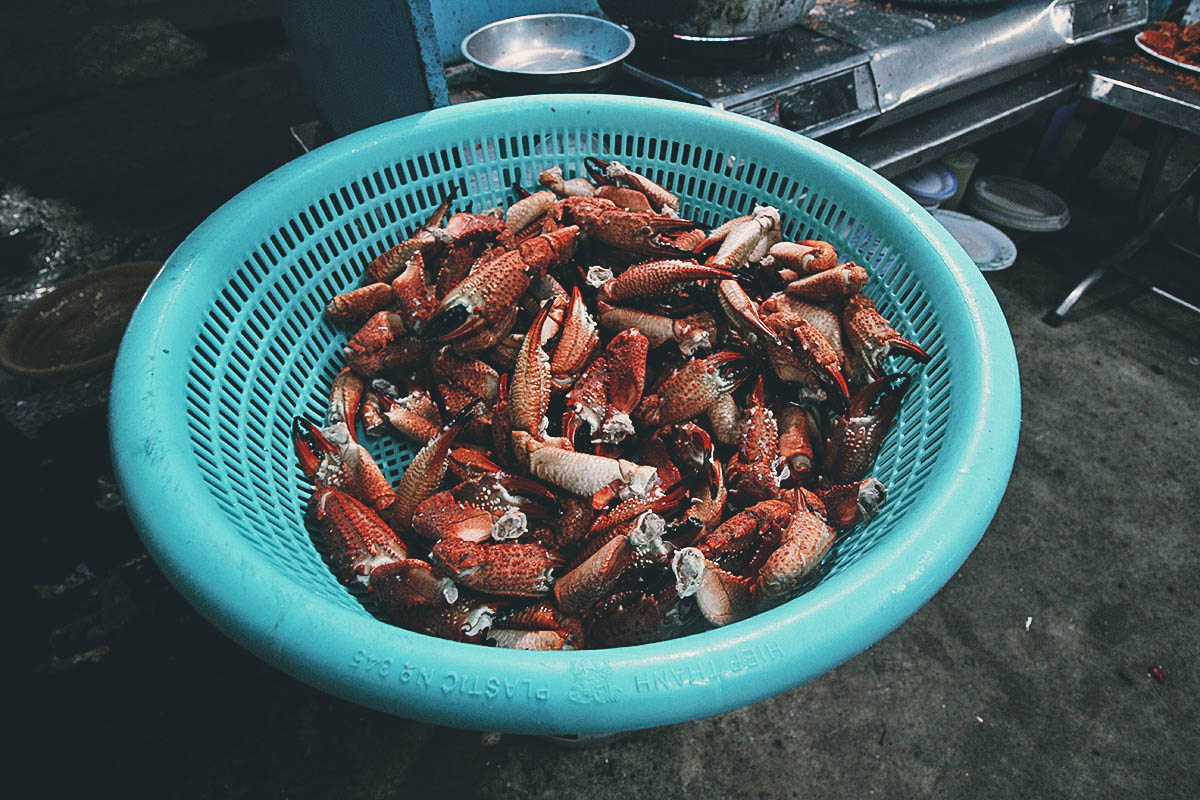 And there's Mr. Intensity himself violently stirring together the claws and chili. This guy wasn't playing around! 😆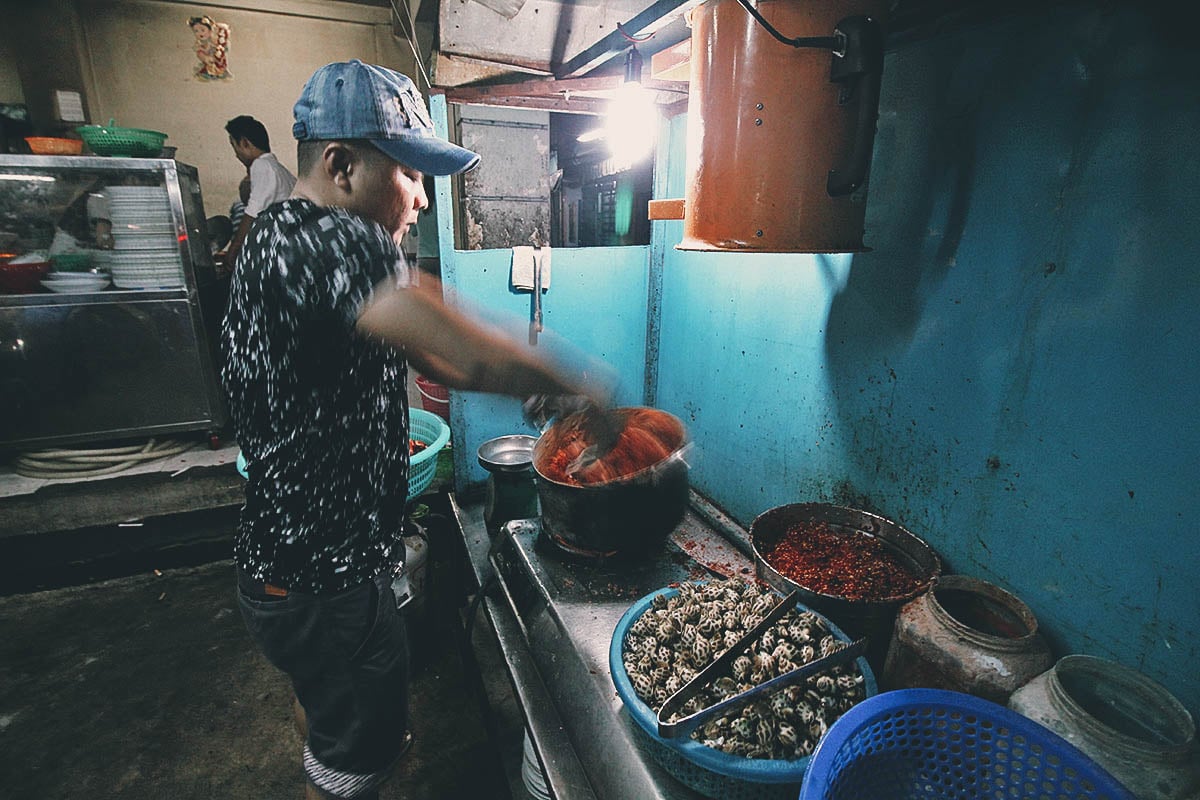 You can't argue with the results though. These claws were seriously coated with chili and devilishly spicy!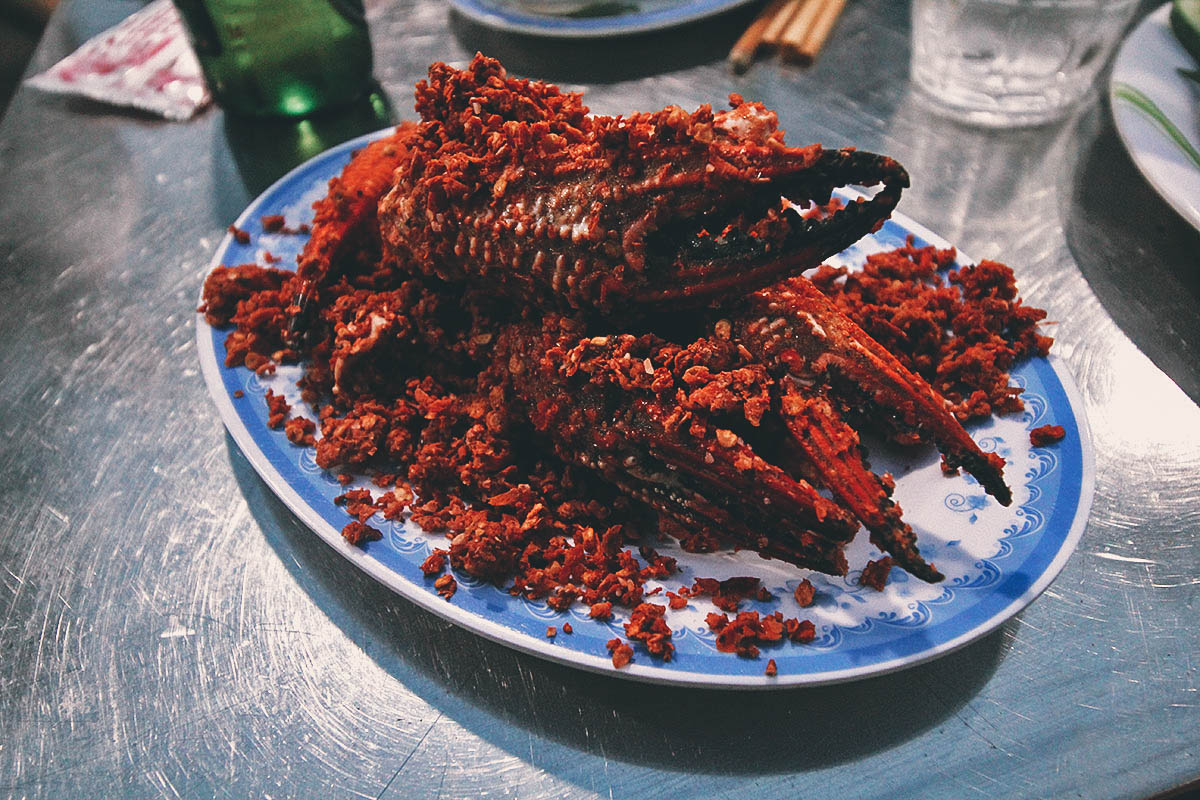 Like the octopus, we had the chili crab claws on our second night. We had the best seats in the house with an unobstructed view of the street. Watching all the motorbikes whizz by while we ate was like dinner time theater. It was so much fun.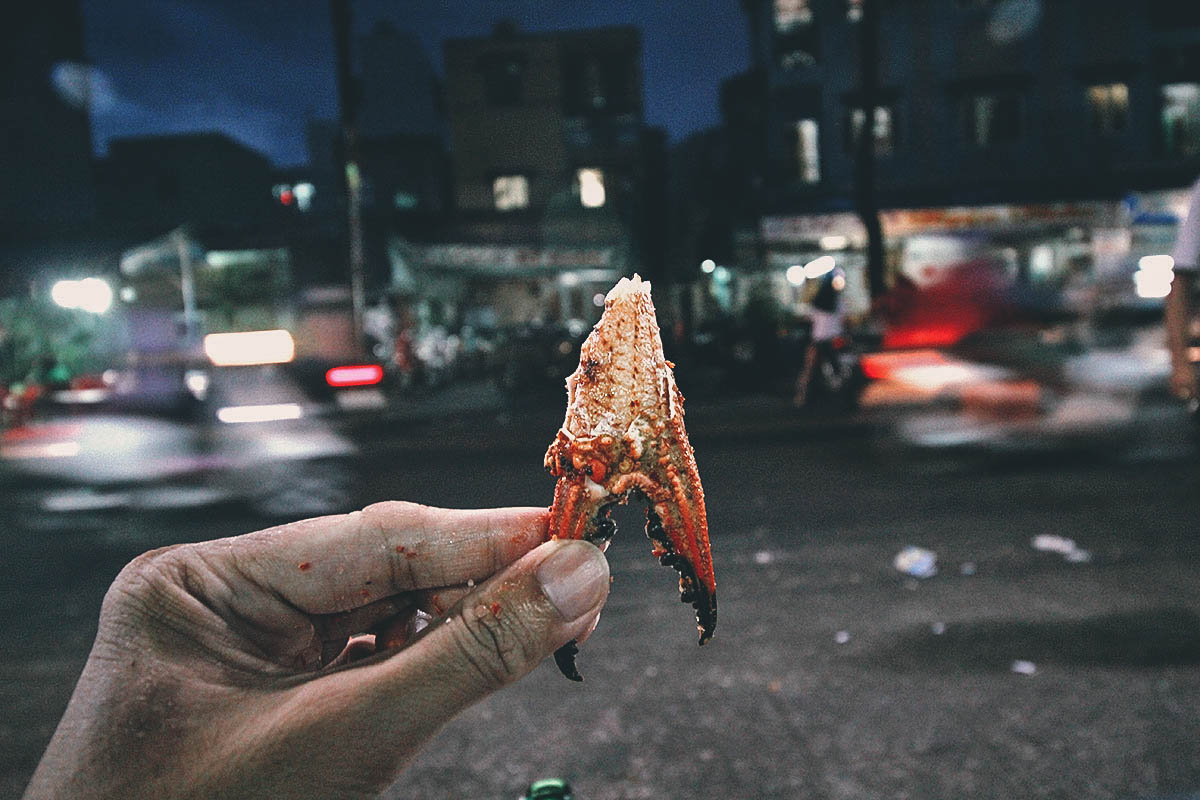 A dish similar to the chili crab claws but made with snails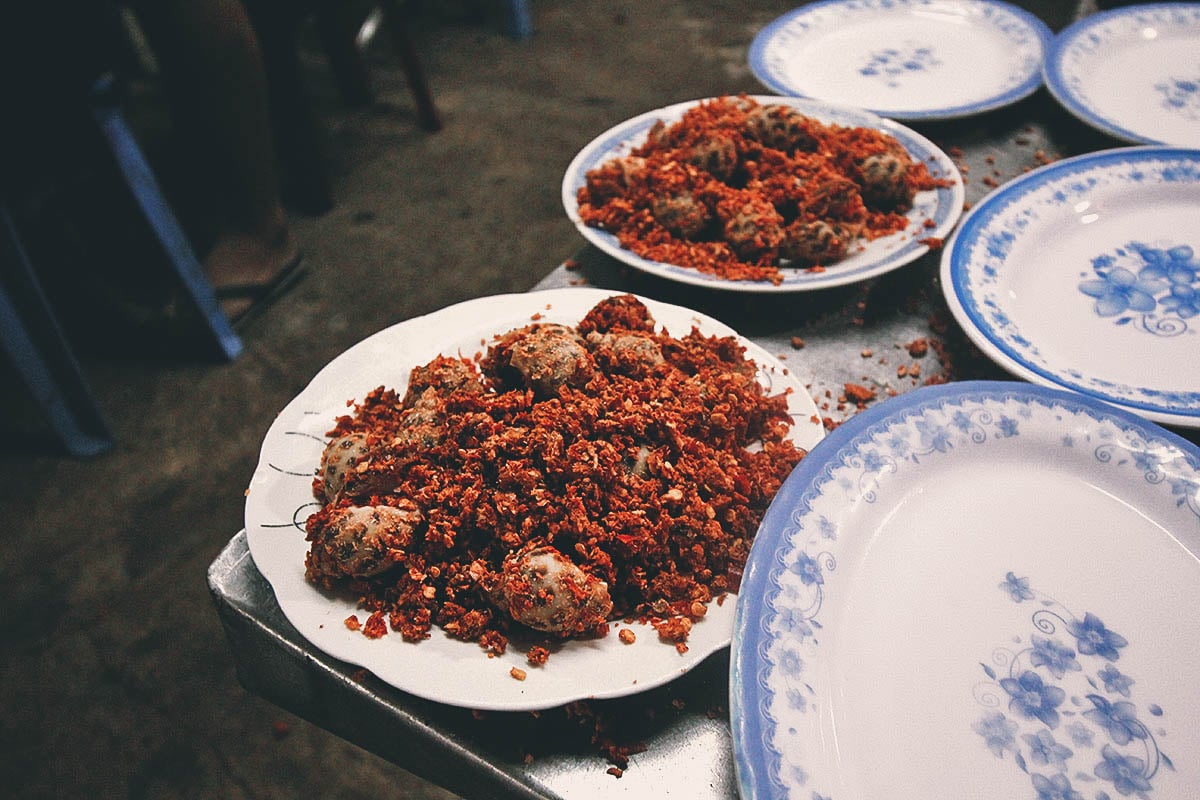 The aforementioned octopus. This was delicious, soft and tender and very spicy as well.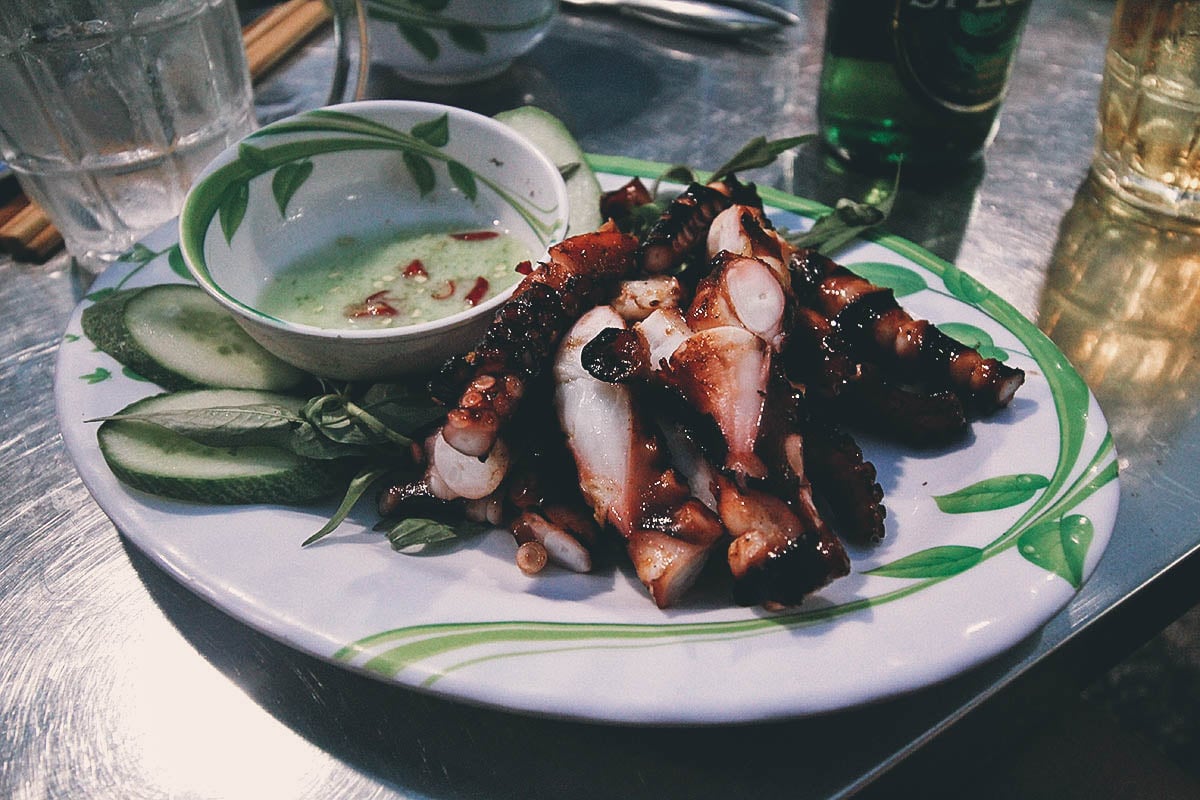 One of the things Vinh Khanh Street is known for are its snail dishes. According to Alex, snails are popular but difficult to prepare which is why nearly every restaurant here serves them. They offer several varieties at Ốc Oanh. The ones pictured here were cooked in coconut milk and absolutely delicious.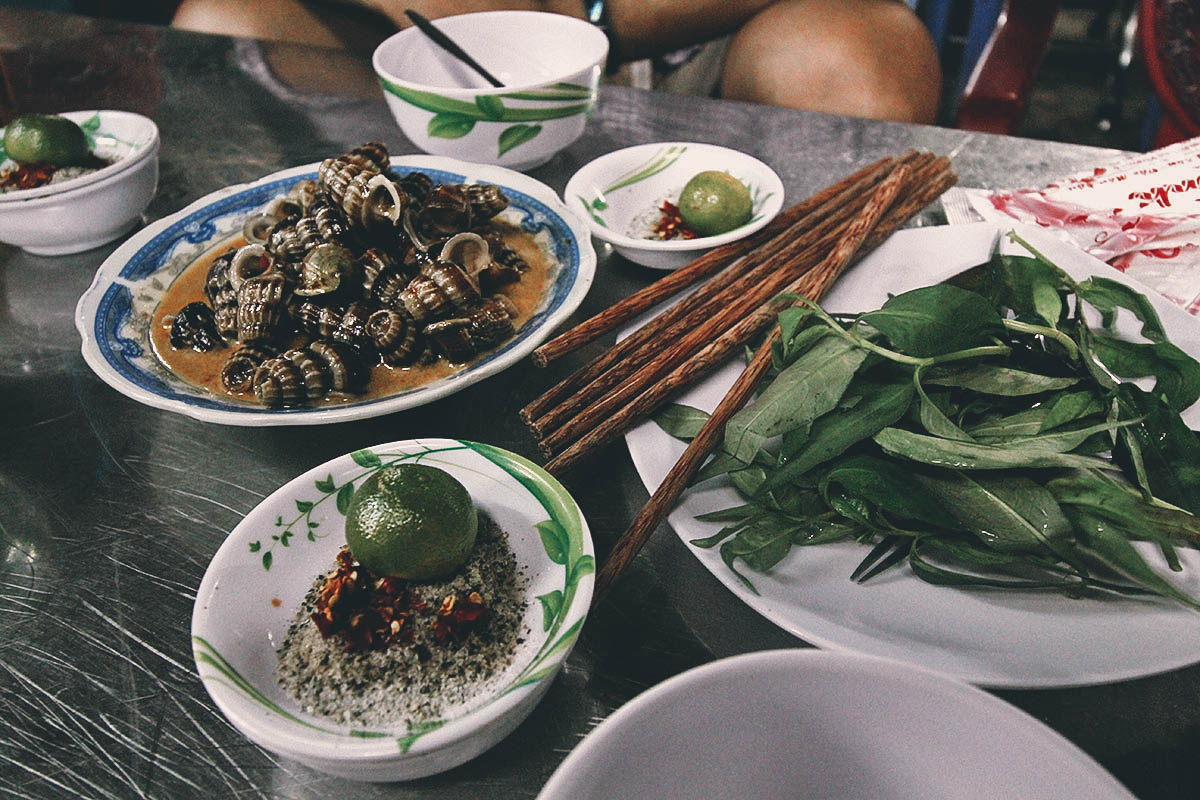 Here's another type of snail served with Morning Glory vegetables. So good.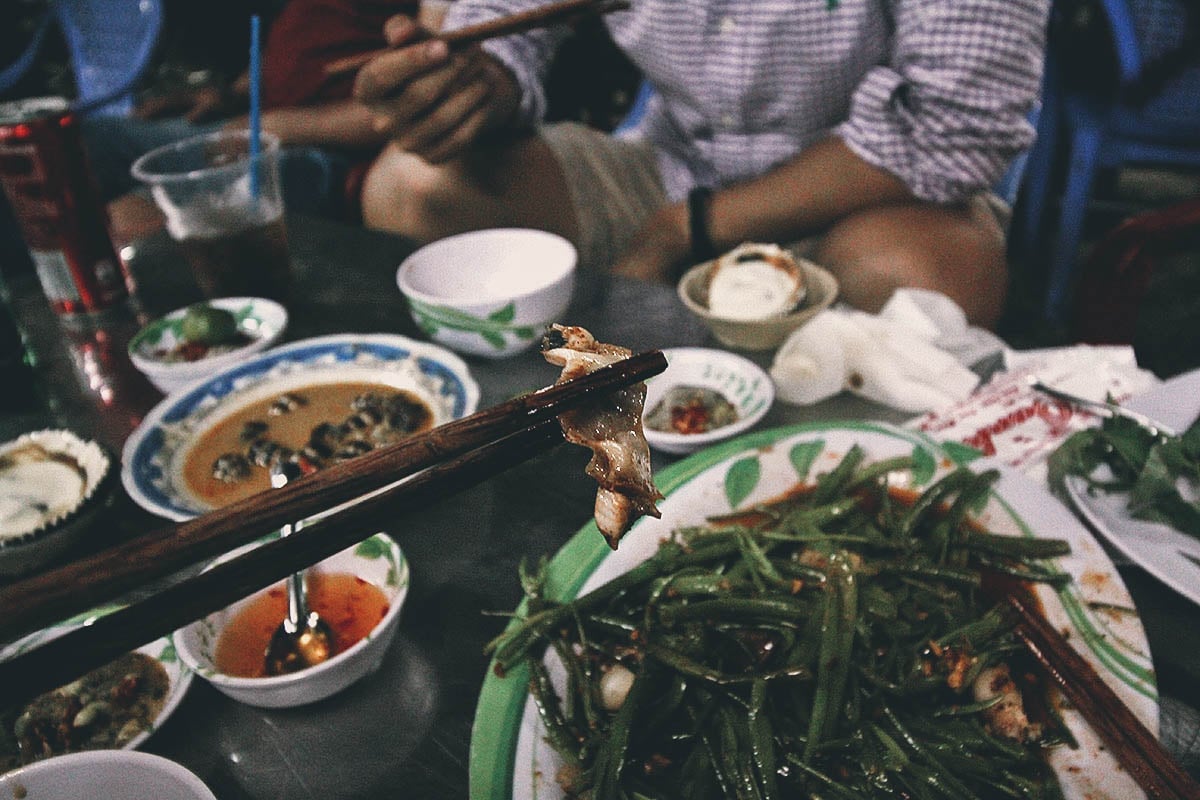 A plateful of scallops with peanuts, chili, and green onions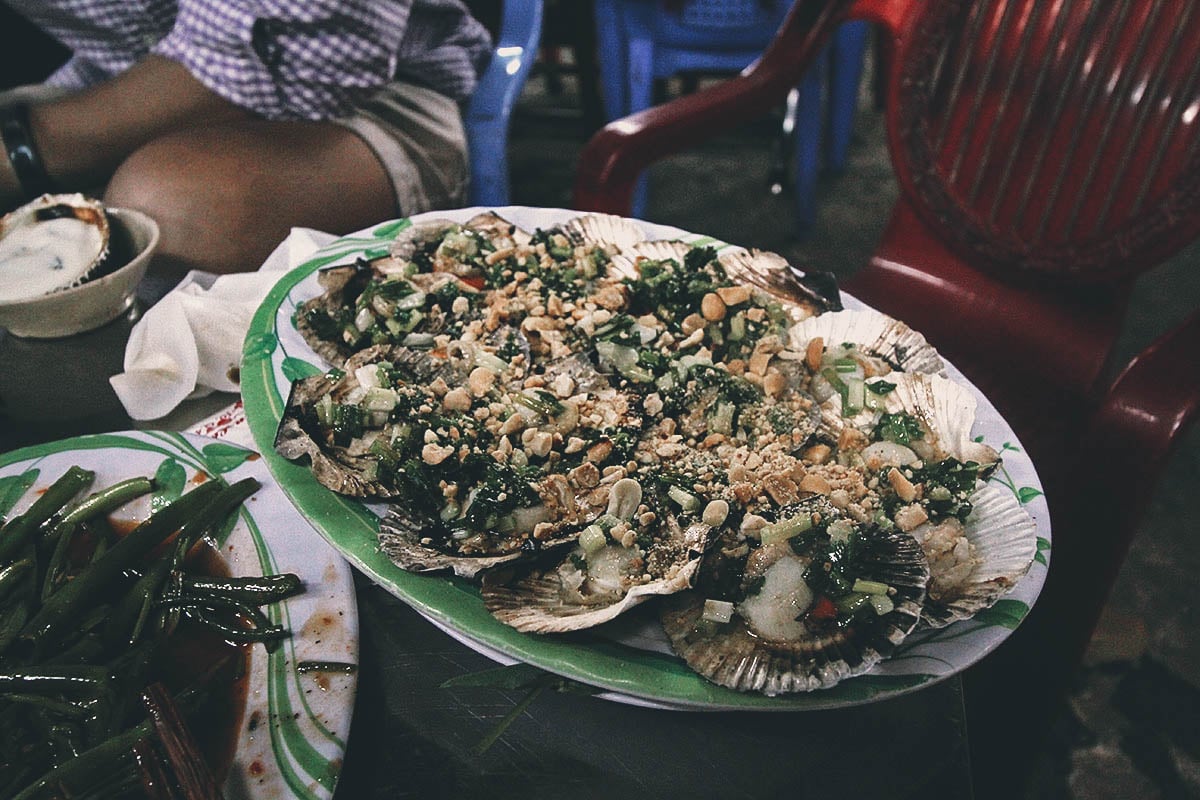 Yum!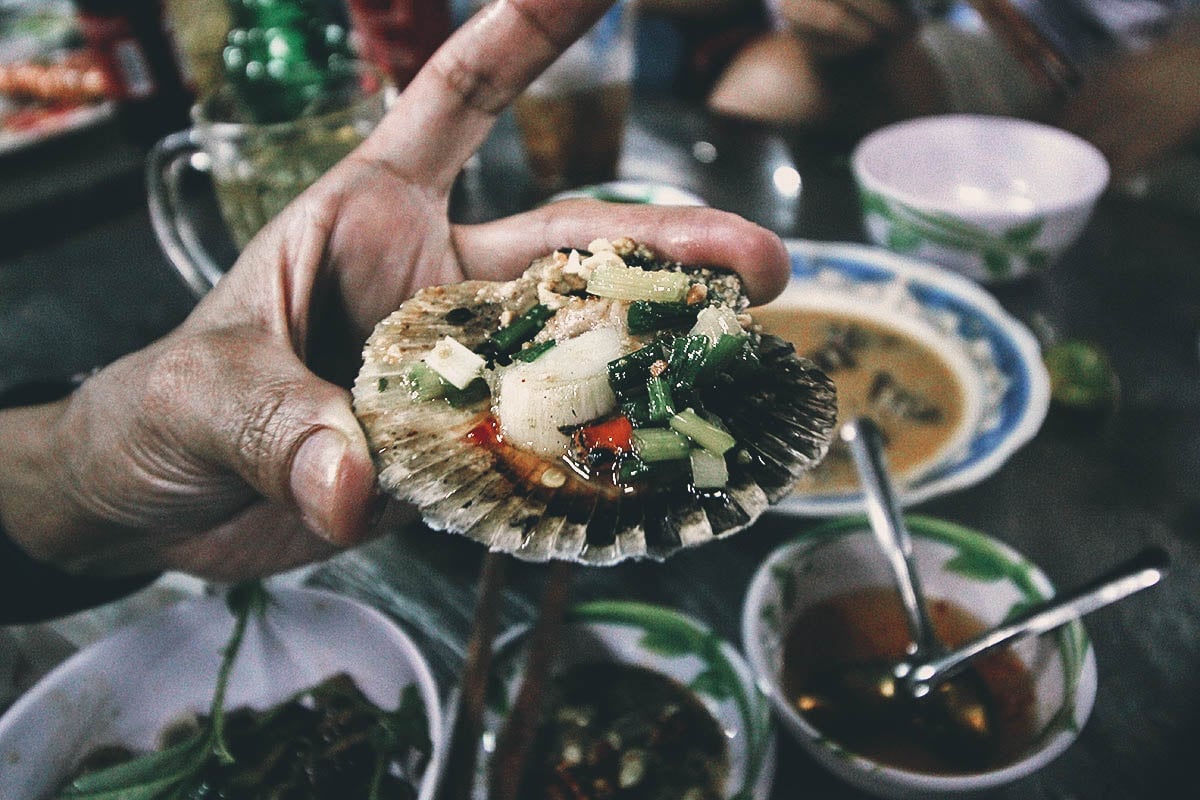 This was some type of clam baked with a cream-based sauce, like oyster motoyaki.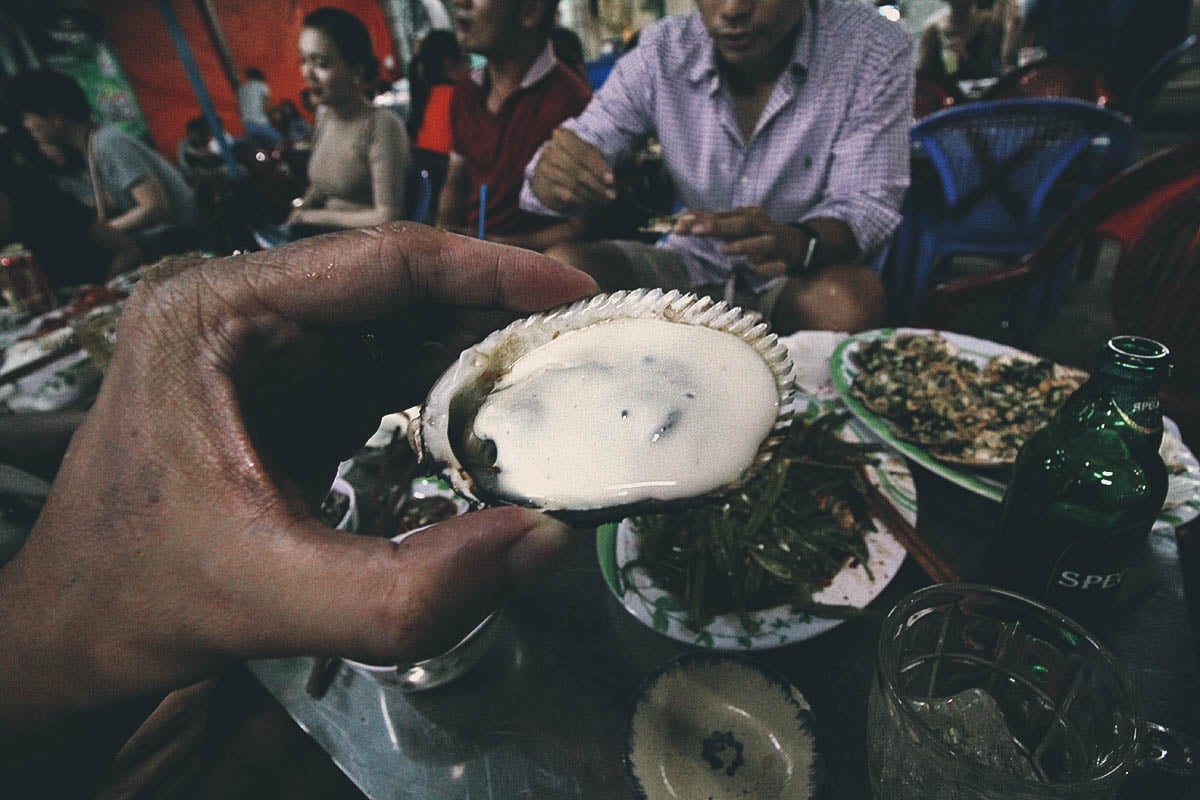 There she is. It's huge!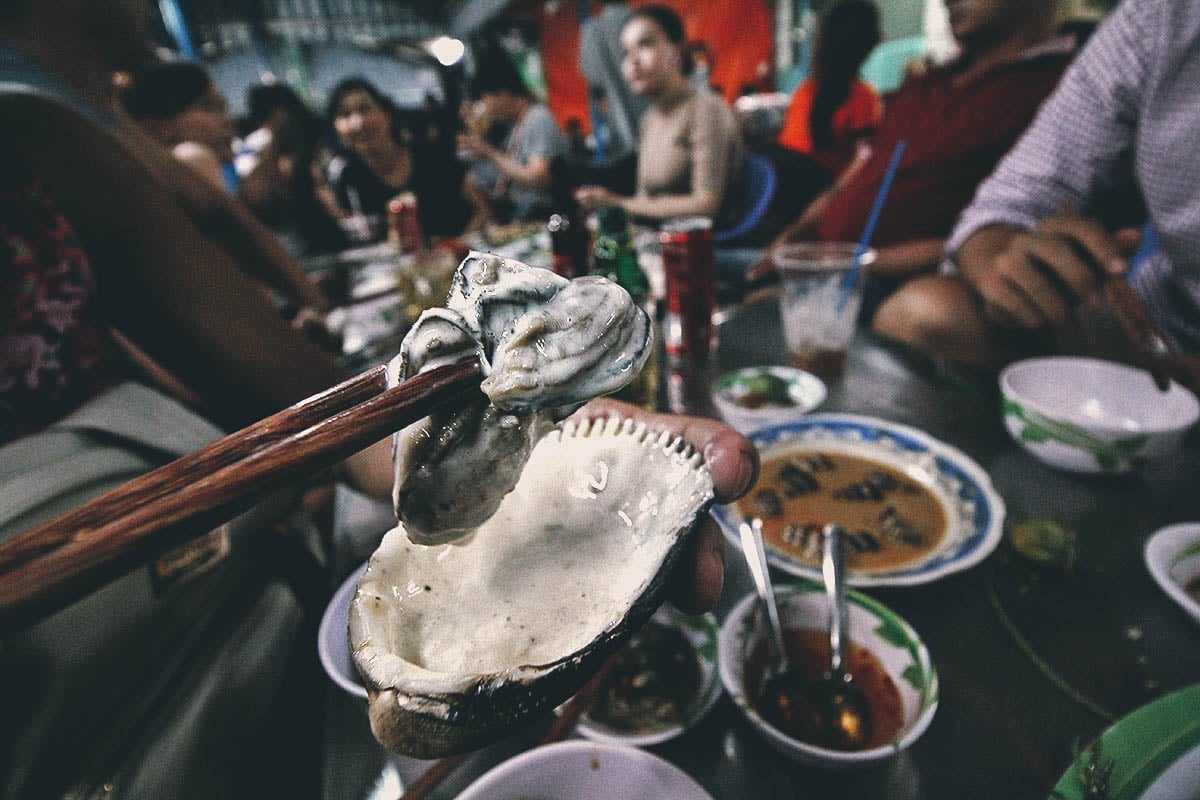 We enjoyed the snails so much that we ordered them again on our second night. They really are delicious.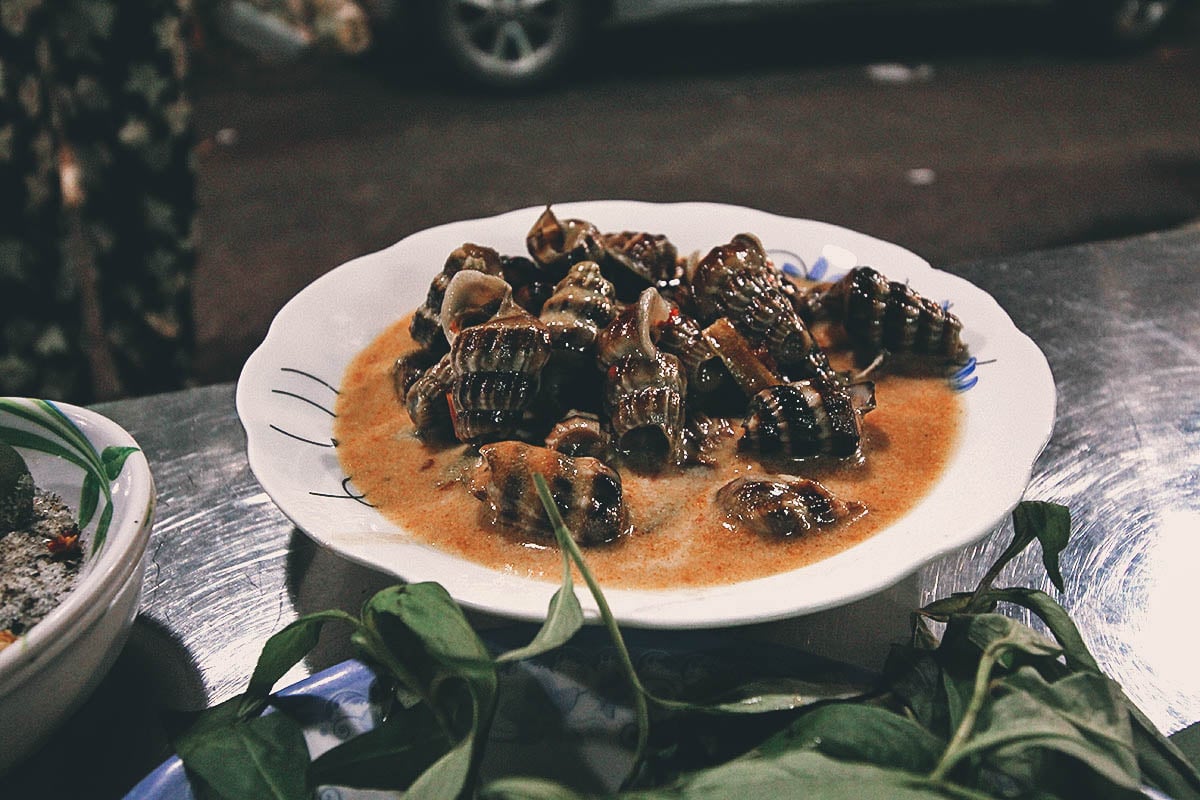 We thought we were done eating when a motorbike hawking súp bap cua stopped in front of us. Súp bap cua is Vietnamese crab and corn egg drop soup. It was seriously good and another must-try in Vietnam.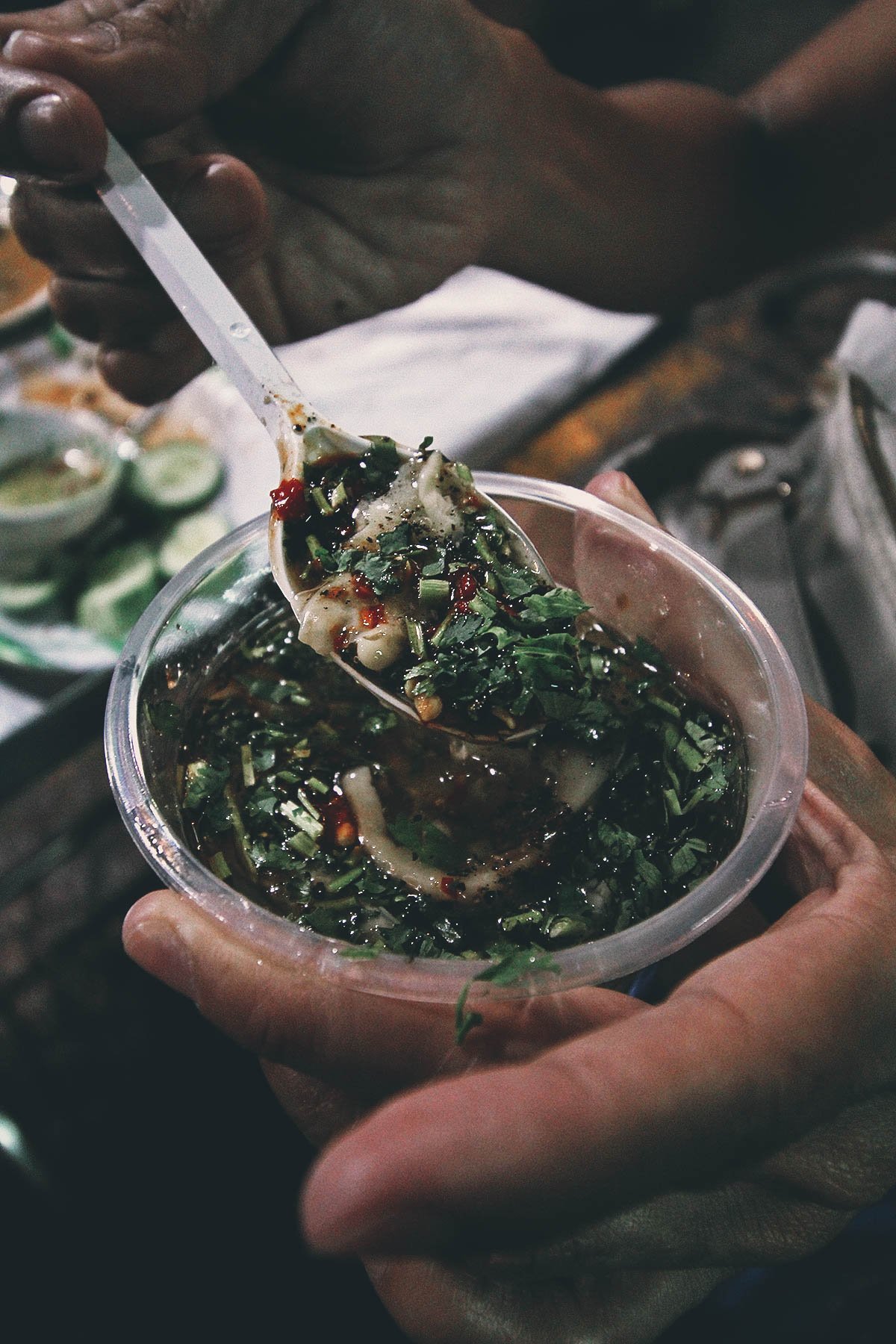 Further down Vinh Khanh Street is Sushi Ko, a local favorite. If we weren't so full, I would have loved to try a few pieces of sushi here. According to Alex, they're just as good as upscale restaurants and at a fraction of the cost!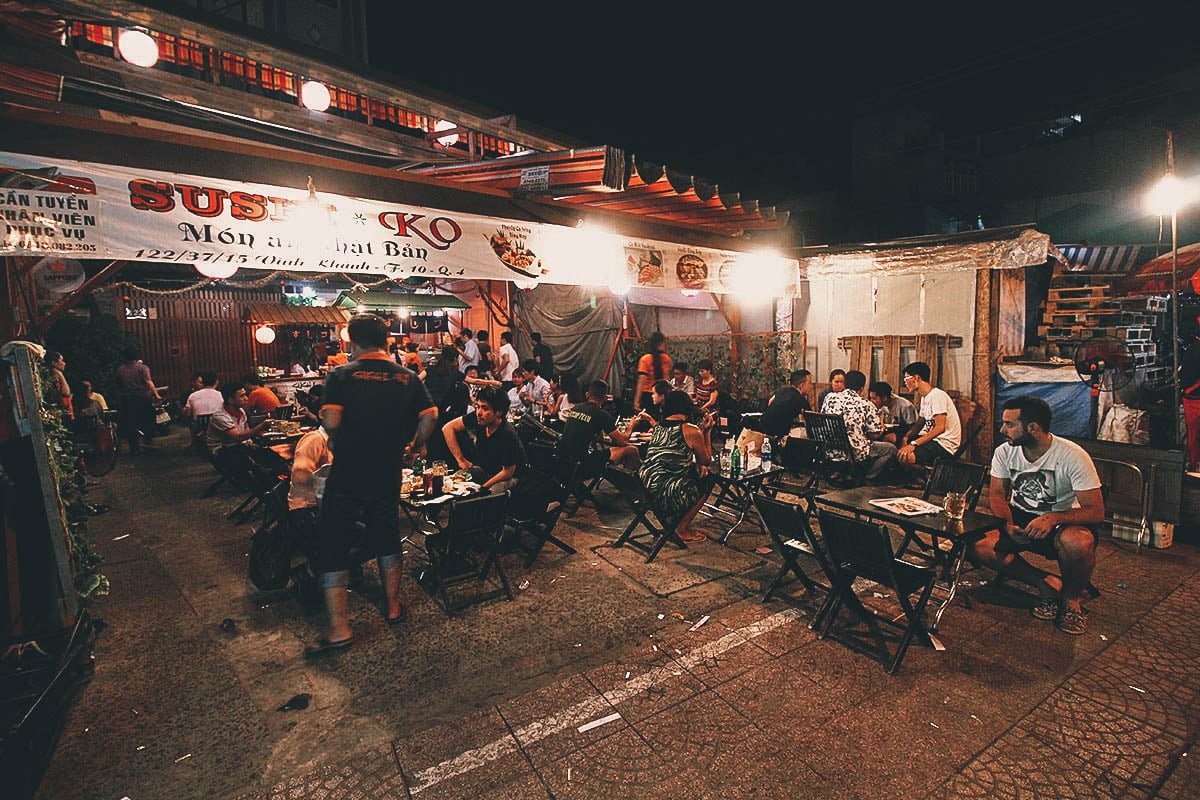 As described at the top of this post, this was my favorite dining experience during our two weeks in Vietnam. I enjoyed this place so much that with more time, I would have loved to come back here every night. The seafood is a big enough draw on its own, but the atmosphere coupled with a few beers makes it even better. Best of all, the food isn't expensive. On our second night, we had the crab claws, octopus, and snails along with maybe three beers each for around VND 400,000. At today's exchange rate, that's less than USD 18. Not bad at all for all that seafood!
If you like seafood and enjoy Vietnam's street food vibe, then you absolutely must eat here. Most tourists stay in District 1 so just hop into an Uber and head on over to Ốc Oanh restaurant on 534 Vĩnh Khánh Street. Uber is cheap in Vietnam and the most convenient way to get around. If I remember correctly, it cost just VND 40,000 each way to get here from District 1. Enjoy!
For travel tips to Ho Chi Minh City, check out our First-Timer's Travel Guide to Ho Chi Minh City (Saigon), Vietnam