On Lovelocks & Lofty Views at N Seoul Tower, Seoul, South Korea
What better way to say hello to Seoul, than from a vantage point nearly 500 meters up? At 236.7 meters tall and topping out at 479.7 meters above sea level, N Seoul Tower is the highest point in Seoul and the best place to get bird's eye views of the city. Ren and I were staying at a guesthouse close to Namsan Cable Car so this was the very first thing we did on our recent trip to South Korea.
We stayed at iHouse, which is just a 3-minute walk from Namsan Cable Car.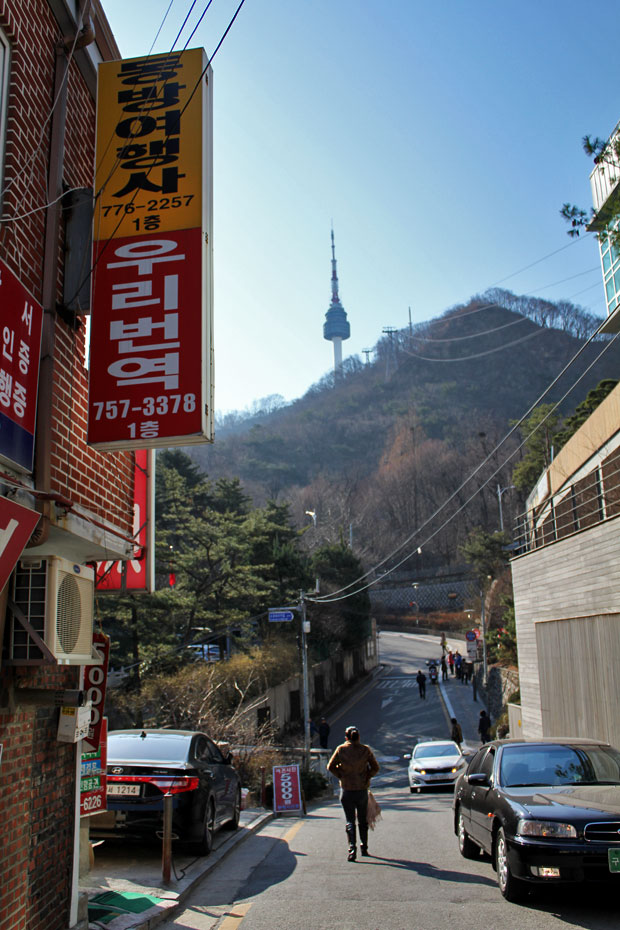 Round trip cable car tickets to N Seoul Tower cost 8,500 KRW for adults and 5,500 KRW for kids. It's a quick ride, maybe 5 minutes each way.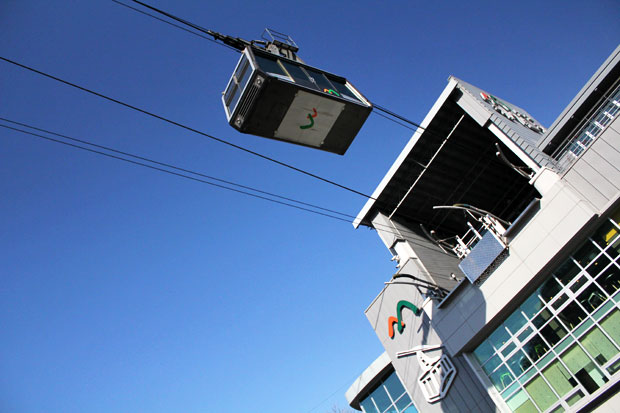 Built in 1971 as Korea's first general radio wave tower, the "N" in N Seoul Tower stands for "new", "Namsan", and "nature". One of the city's most popular attractions, it's been a landmark in Seoul since opening to the public in 1980.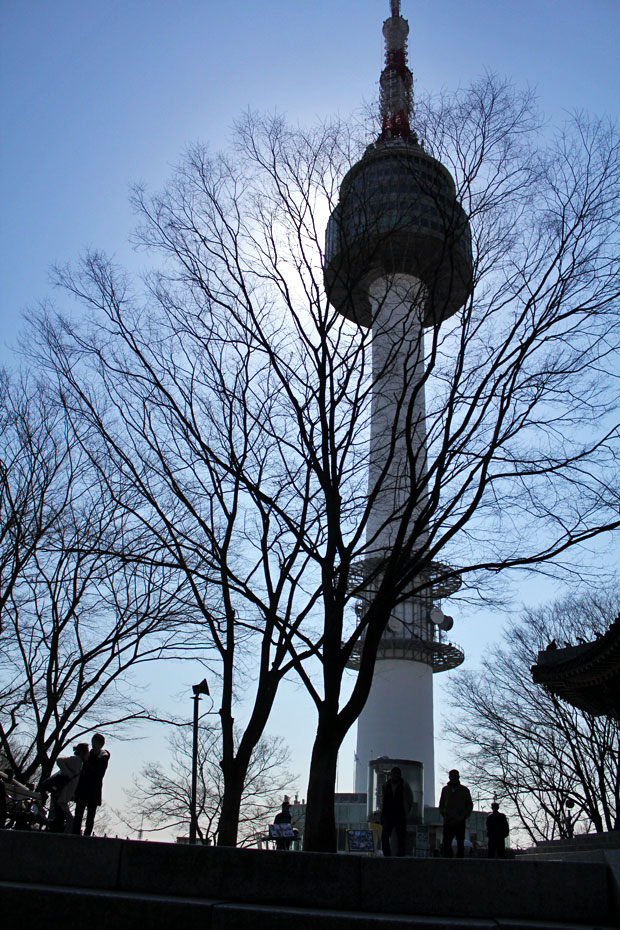 Hello Seoul! Pretty good view eh? Tickets to the observation deck cost 10,000 KRW for adults and 8,000 KRW for children and the elderly, but discounts are available. More information at the bottom of this post.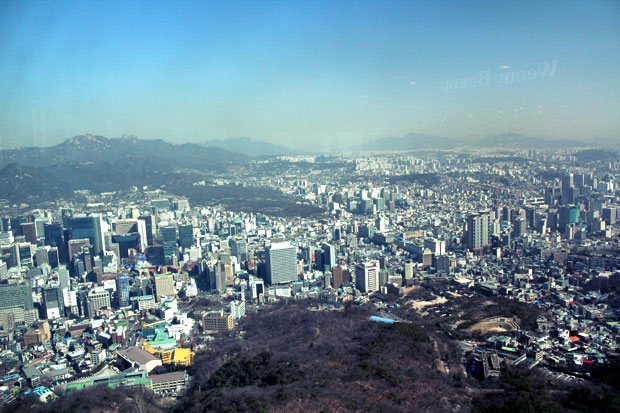 The modern metropolis that is Seoul — home to kimchi, K-pop, and us for a whole week. Can't wait to explore this massive city! 😀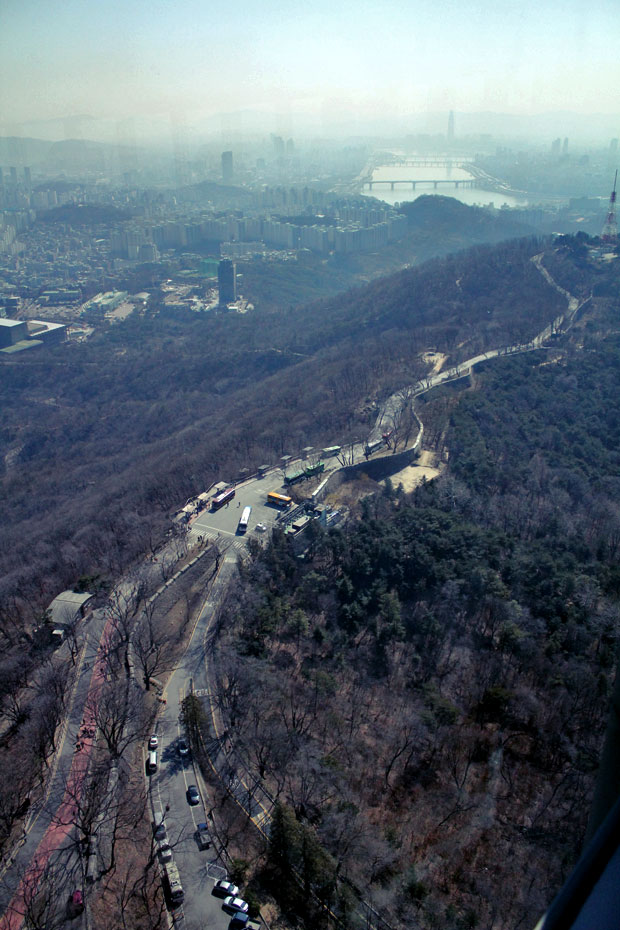 Before heading back to the cable car, we make a stop at Seoul's version of the "Locks of Love", one of many lovelock attractions worldwide that's become popular in recent years. Padlocks range between 5,000-10,000 KRW.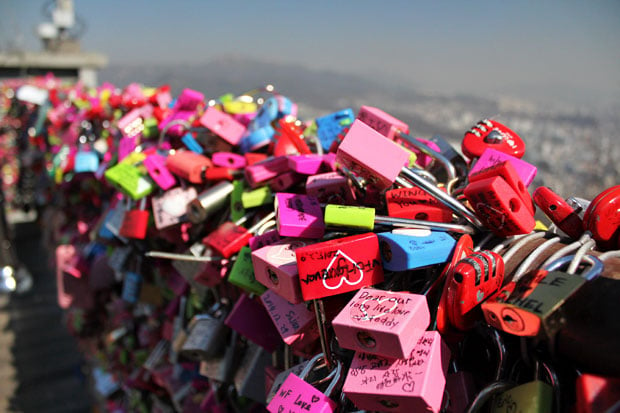 "To my big hunk of burning loooooooovvvee…" 😉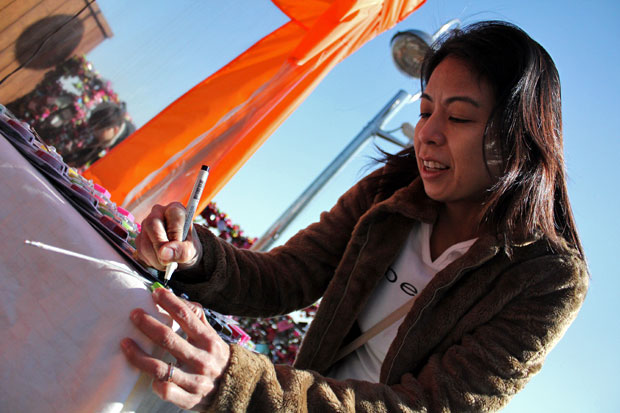 Locking our love with N Seoul Tower nodding in approval. ❤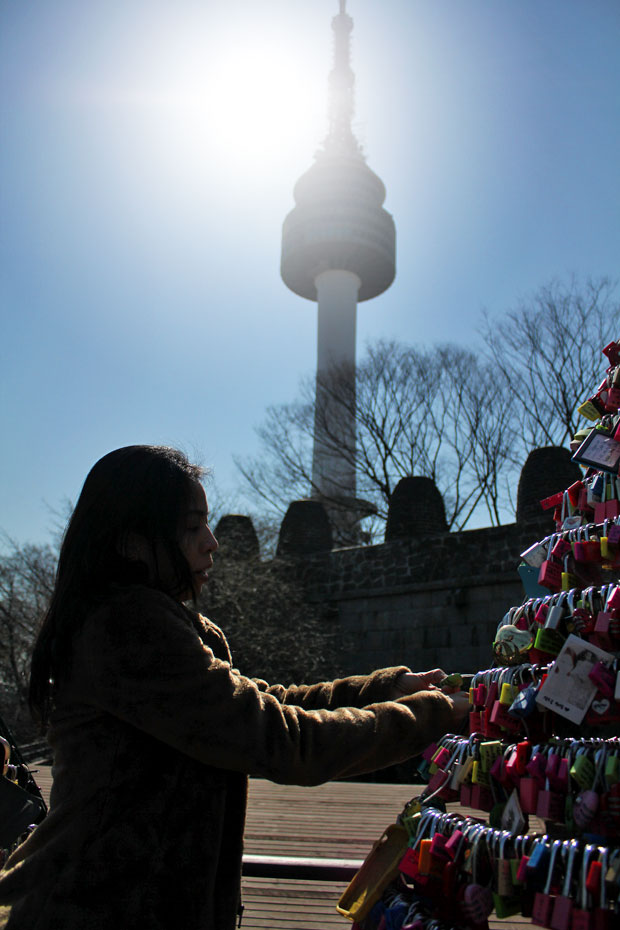 Awwww…Ren included Henry and Mona too! Henry and Mona are our beloved pugs. I wish we could bring them on all our trips. 🙁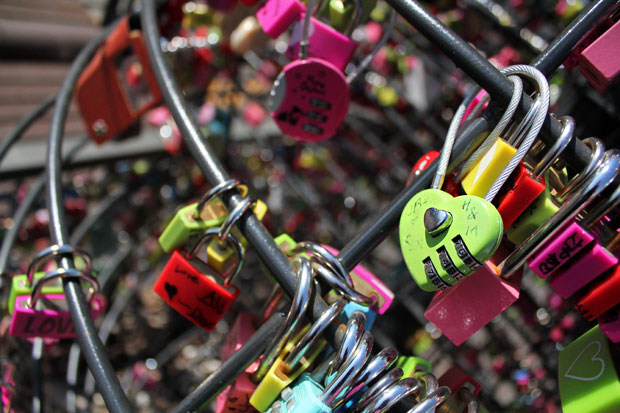 All in all, N Seoul Tower was pretty cool. The view was nice and the cable car ride was fun. Most of the observatory windows were kinda grimy though so it was tough to get clean pictures. Romantic or sentimental tourists will surely like the Locks of Love. There's an Alive Museum here as well, including a few restaurants within and around the base of the tower. The French restaurant n.Grill is located at the very top.
Even if heights or lovelocks aren't your thing, I'd still suggest visiting this place on any first-time visit to Seoul. Similar to Taipei 101 or the Eiffel Tower, it's like a rite of passage into the city.
As previously mentioned, tickets to the Observatory are normally 10,000 KRW for adults and 8,000 KRW for kids, but you can get them for a discount from sites like Klook and Kkday. Follow these links to buy tickets to the N Seoul Tower Observatory from Klook or Kkday.
N Seoul Tower, Seoul, South Korea
N 서울타워
105, Namsangongwon-gil, Yongsan-gu, Seoul, South Korea
서울특별시 용산구 남산공원길 105 (용산동2가)
Tel: +82 2 3455 9277 / 9288
Website: nseoultower.co.kr
Facebook: lovenseoultower
Email: help_master@cj.net
Hours of Operation: Mon-Thurs, Sun: 10AM-11PM / Fri-Sat: 10AM-12MN
Suggested Length of Visit: 1-1.5 hrs
ADMISSION:
Namsan Cable Car Round Trip:
Adult – 8,500 KRW / Children – 5,500 KRW
Observatory:
Adult – 10,000 KRW / Children & elderly – 8,000 KRW
HOW TO GET THERE:
By subway, get off at Myeong-dong station (line 4), exit 3. Turn left and walk towards Pacific Hotel. Bear right and walk uphill for about 10 minutes until you see Namsan Cable Car.
Disclosure
Some of the links in this post are affiliate links, meaning we'll get a small commission if you make a purchase at NO extra cost to you. We really appreciate your support as this helps us keep this website going. Thank you!
JB is one half of Will Fly for Food and its chief itinerary maker.  He's the one to blame for all the crappy photos and verbal diarrhea on this blog.  Don't listen to him.
Latest posts by JB Macatulad (see all)