Bukchon Hanok Village is a time capsule right in the heart of Seoul.
Surrounded by Gyeongbokgung Palace, Changdeokgung Palace, and Jongmyo Shrine, the village is home to hundreds of traditional houses called hanoks that date back to the Joseon Dynasty. Once a community for noble families and high-ranking officials, it still functions as a residential neighborhood today, though many of the hanoks now operate as cultural centers, guesthouses, restaurants, and tea houses.
Considering how ultramodern Seoul can be, it was really nice to find a place like this. It felt like you were tranported to a different time. Quiet and more deliberate in pace, it gave us a glimpse into what Seoul used to be 600 years ago.
Bukchon Hanok Village
Located just off trendy Samcheongdong-gil Road, Bukchon is a picturesque neighborhood of narrow alleyways with hundreds of hanoks.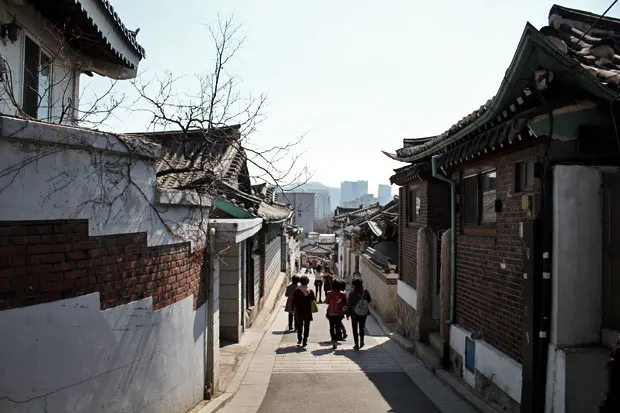 Though many of the hanoks now operate as commercial and cultural spaces, Bukchon is still very much a residential area. When here, please be mindful of the residents and keep your voices down.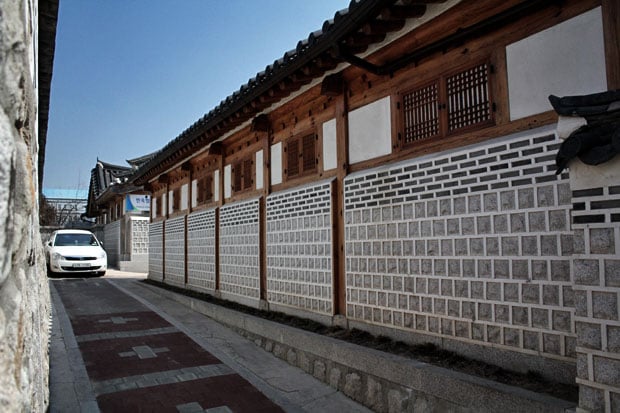 It was interesting to read that hanoks are considered forerunners of environment-friendly architecture. Taking into account the positioning of the house in relation to its surroundings and the seasons, the ideal hanok is said to be built with a mountain in the back and a river to the front.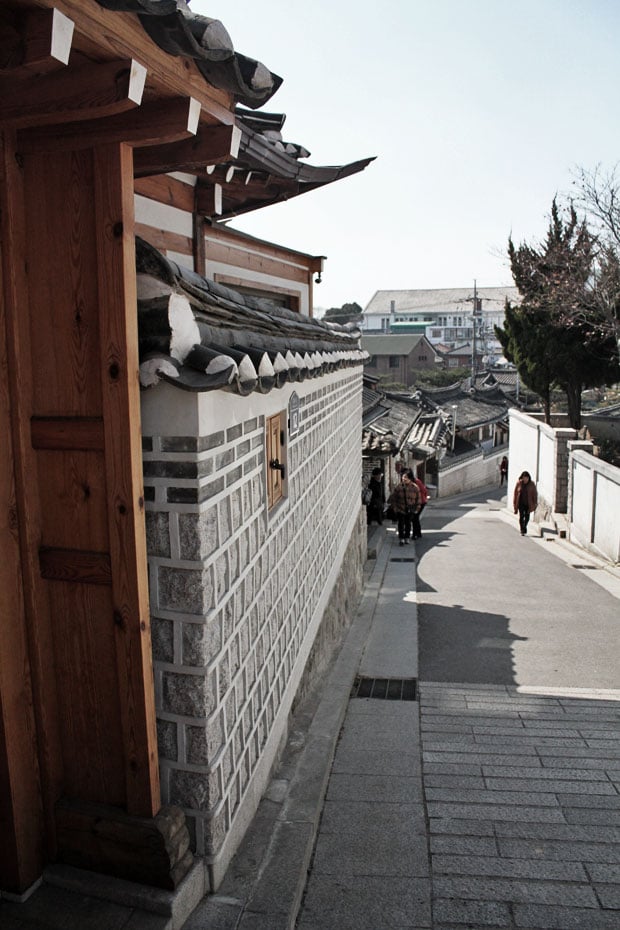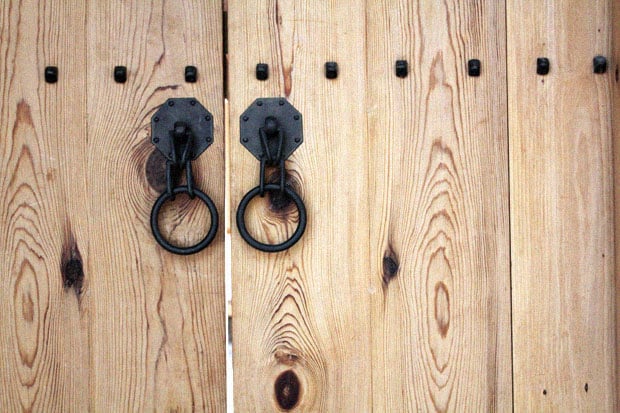 Because of Korea's cold winters and hot summers, hanoks are built with an ondol (underfloor heating) to generate heat during the winter, and typically have a wide daecheong (front porch) to keep the house cool in summer. So effective were these primitive types of heating and air-conditioning that many homes still use them today.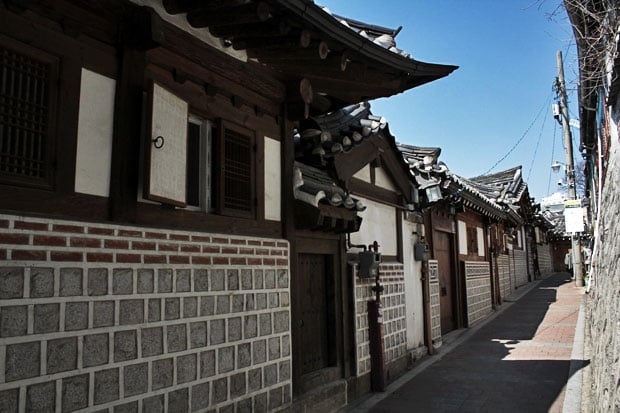 Admiring the shapes and details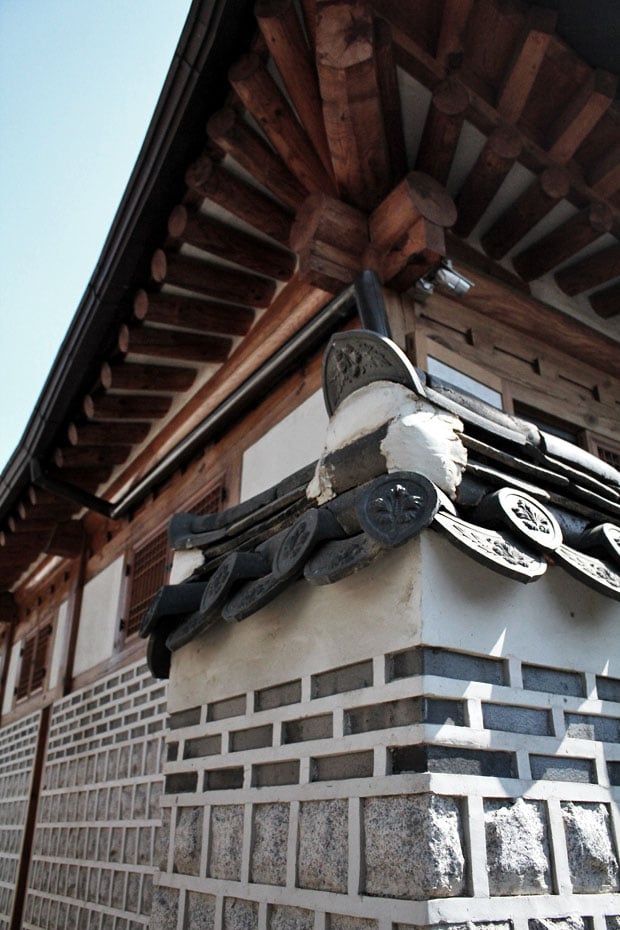 Because of the differences in climate, hanoks vary according to region. In the cold northern regions of Korea, houses are built in a closed square form to block wind flow and retain heat better. Houses in the southern regions are built in a straight line, like the number 1, and have an open living area with wooden floors and many windows to facilitate circulation. In the central regions, houses are "L" shaped — an architectural mix of Northern and Southern houses.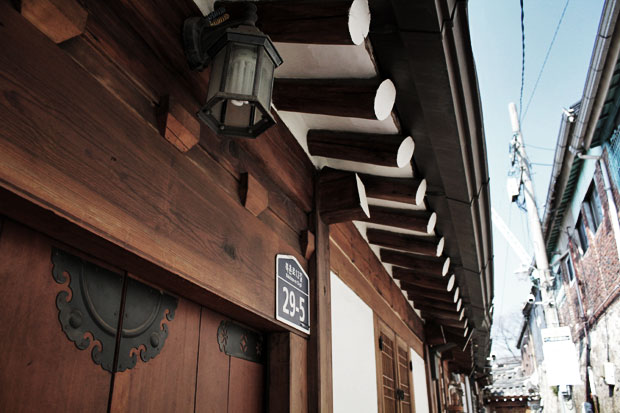 The raw materials used in hanoks are typically all natural and recyclable.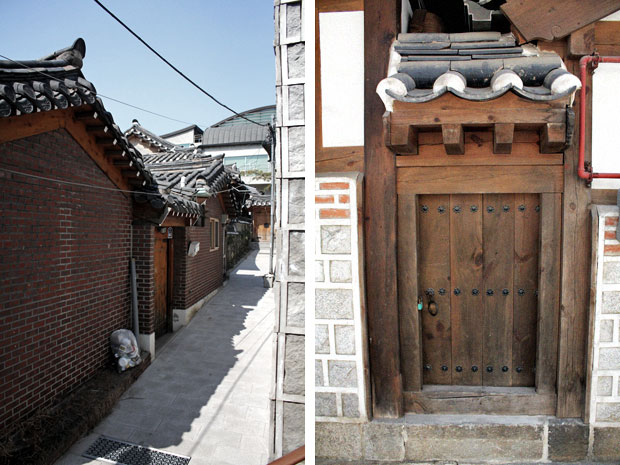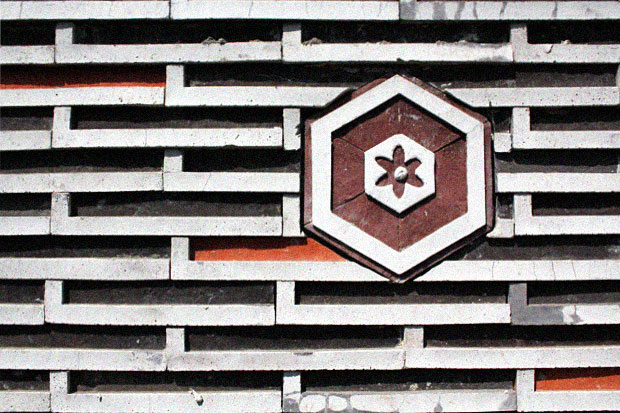 Hanoks may also be classified according to social class. Typical yangban (upper class) houses have giwa or tiled roofs. Apart from being functional, they're designed to be visually appealing. Houses of commoners, on the other hand, are made with choga — a roof plaited by rice straw — and are built strictly in a functional manner.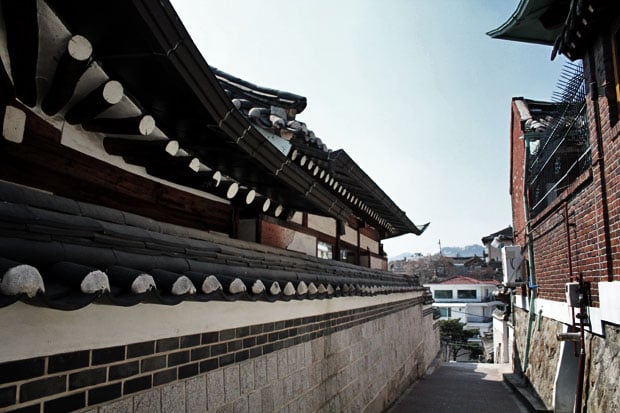 Despite being more primitive in construction, hanoks are built to be earthquake-proof. The house's posts, or daedulbo, aren't inserted into the ground. Instead, they're fitted into cornerstones to keep the hanok safe from earthquakes.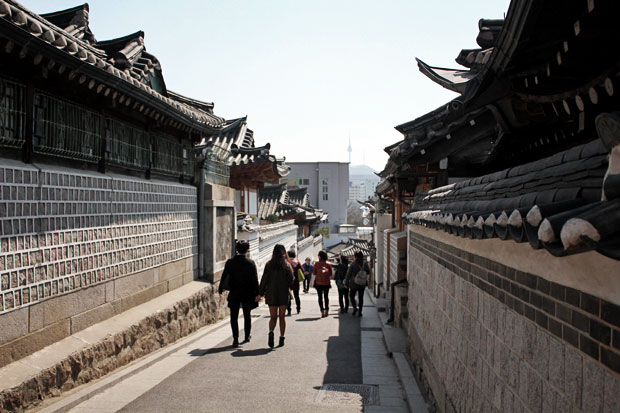 You know you're getting older when you get excited about places like this. I loved Bukchon Hanok Village. A quiet respite away from the hustle and bustle of modern Seoul, it was like being on the set of a Korean period drama.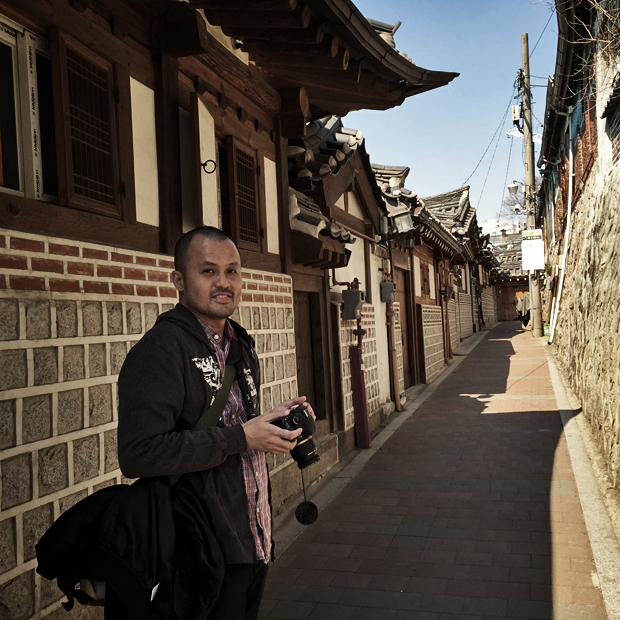 Bukchon Hanok Village is close to Gyeongbokgung and Changdeokgung palaces so you can easily do all three in one day. Because there weren't nearly as many tourists at Bukchon, I actually preferred it to either palace. The houses were a lot of fun to photograph and it was great exploring all the alleyways as well. It was like being lost in a labyrinth of old-school Korean houses. Very cool and a must-do in my opinion.
Bukchon Hanok Village, Seoul, South Korea
북촌한옥마을
37, Gyedong-gil, Jongno-gu, Seoul, South Korea
서울특별시 종로구 계동길 37 (계동)
Tel: +82 2 3707 8388
Hours of Operation: Mon-Sun, 24 hrs
Admission: FREE
Suggested Length of Visit: 1-2 hrs
HOW TO GET THERE:
By subway, get off at Anguk station (line 3), exit 2. Walk straight for about 500m to arrive at Bukchon Hanok Village. Bukchon is a residential neighborhood so there's no main gate or demarcation lines. Feel free to turn into any alley soon as you start seeing the hanoks.
For travel tips to Seoul, check out our First-Timer's Travel Guide to Seoul, South Korea