This place blew us away. I knew the building would be impressive from the pictures, but seeing it in person, especially at night, was something else. It was like some living, breathing, bioluminescent space station. It was awesome.
Open since 2014, Dongdaemun Design Plaza or DDP is an ultramodern structure designed to host fashion, cultural, and design exhibitions. When we were there, it was playing host to Seoul Fashion Week.
Neo-futuristic in design, the space feels like a massive multimedia playground. Aside from its exhibition halls, it has a walkable park on its roof, some very trendy retail stores, and strangest of all, Dongdaemun History & Culture Park — an outdoor space that featured of all things, restored parts of Seoul's 600-yr old fortress wall. A reminder of the past, a look into the future, there is so much to explore at DDP that you can easily lose all sense of time there.
Unfortunately, we came at night when the exhibits were already closed, but we did get to explore the Design Lab. Even that alone was worth the trip.
Dongdaemun Design Plaza (DDP)
Ren looking fierce in front of the mothership. It was Seoul Fashion Week after all.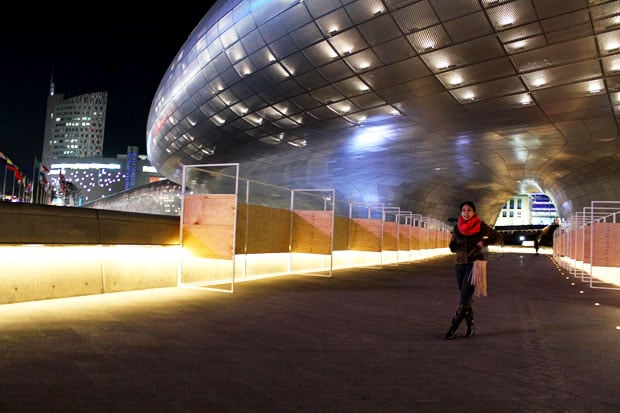 Recognized as the largest three-dimensional amorphous architectural structure in the world, DDP is the brainchild of Iraqi-born architect Zaha Hadid who designed the space based on what she calls a "metonymic landscape". Reminiscent of flowing water, it embraces spatial flexibility and is meant to harmonize Korean tradition with the ever-changing nature of design.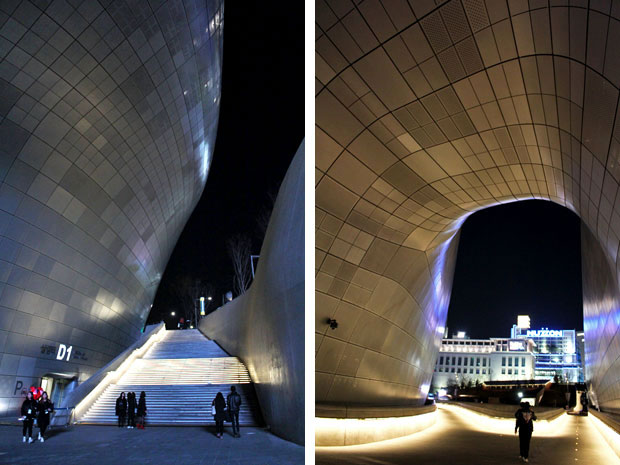 At first, I thought these lights were from offices inside the building but they weren't. They flash on and off and change every few minutes, creating the illusion that the building itself is alive. Like some giant bioluminescent jellyfish. So cool.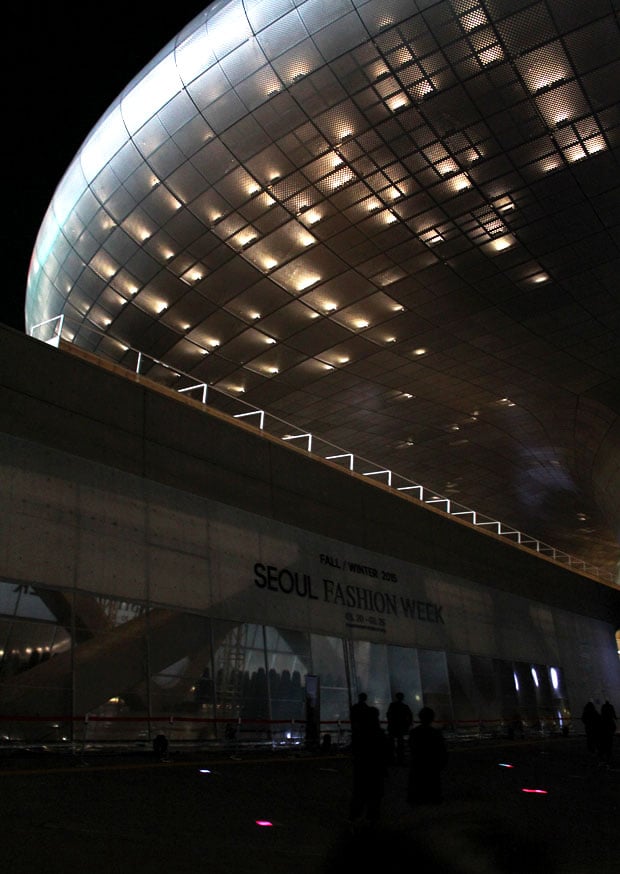 Entering the Design Lab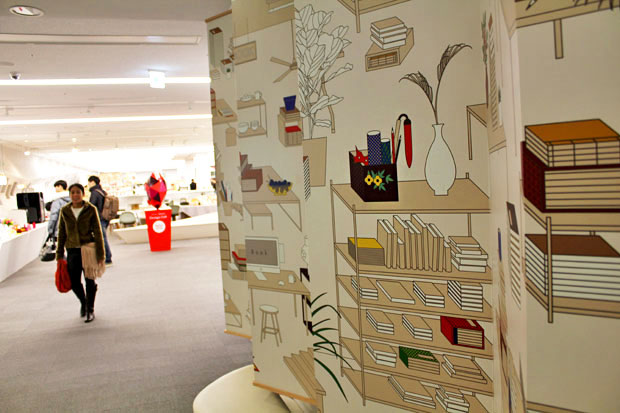 A modern and fun two-story space, the Design Lab is South Korea's biggest art and design shop. It reminded us of creative parks in Taiwan, but even cooler.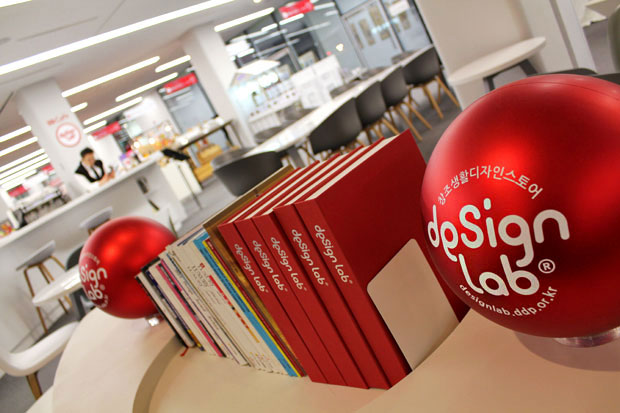 3D-printed knick-knacks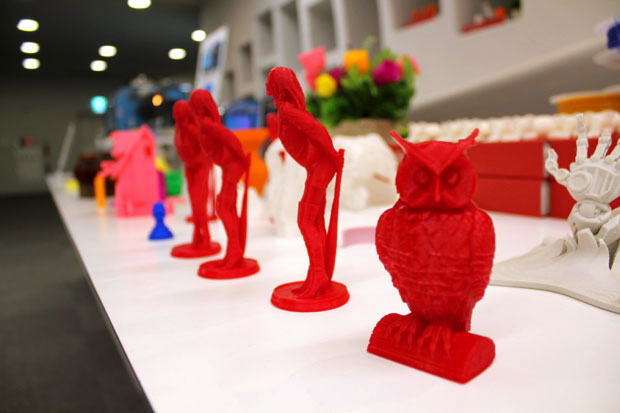 Upcycled stuff. Isn't that chest of drawers made with old briefcases cool?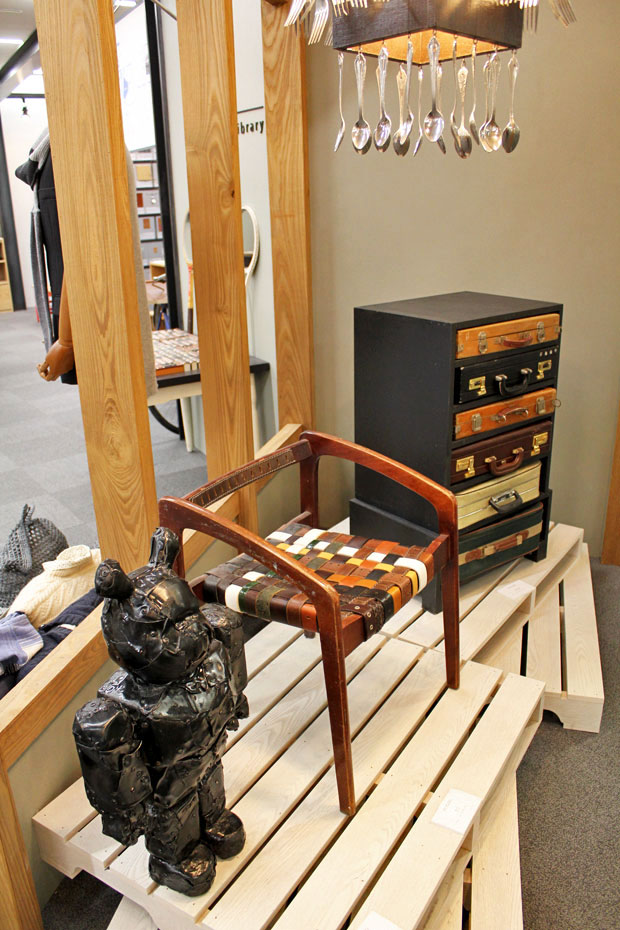 Portrait of the blogger inside an upcycled tennis racquet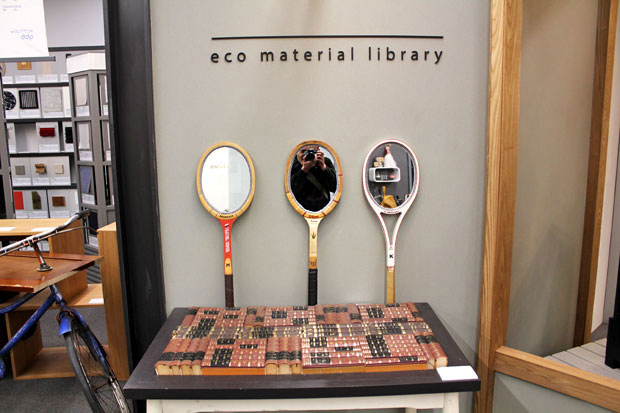 L: Bicycle chopping board? Not too sure what this upcycled bike was meant to be, but it looked cool.
R: Some crazy, futuristic, tree-animal thing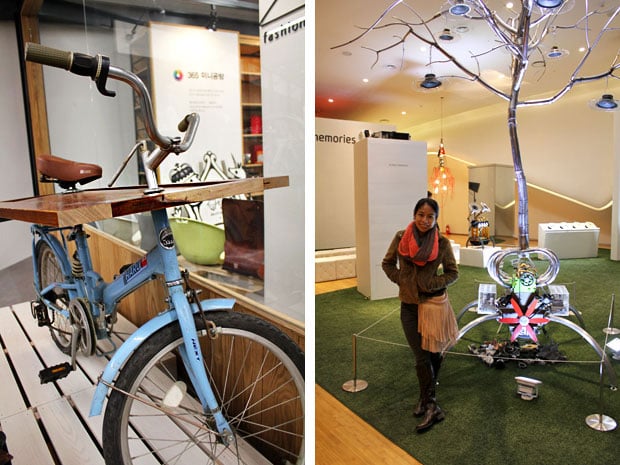 Cobonpue represent! It was awesome to see renowned Filipino designer Kenneth Cobonpue's Yoda Chair here on display.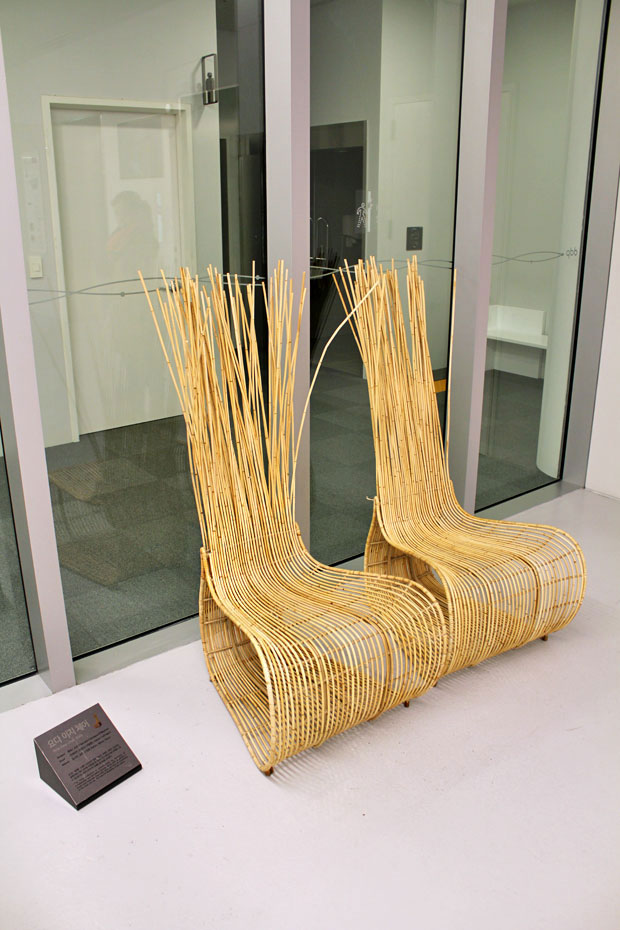 Overlooking the first floor of the Design Lab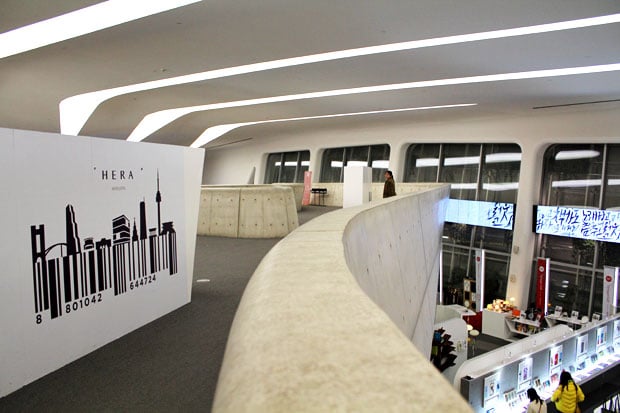 I was too busy photographing everything to notice, but Ren said that most everything here was reasonably priced. If you're looking for a unique gift for that design-conscious person in your family, then this is the place to be.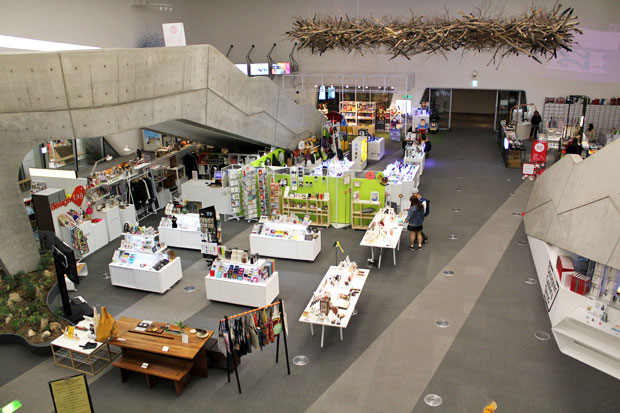 Just your typical giant crown of thorns. Nothing to see here.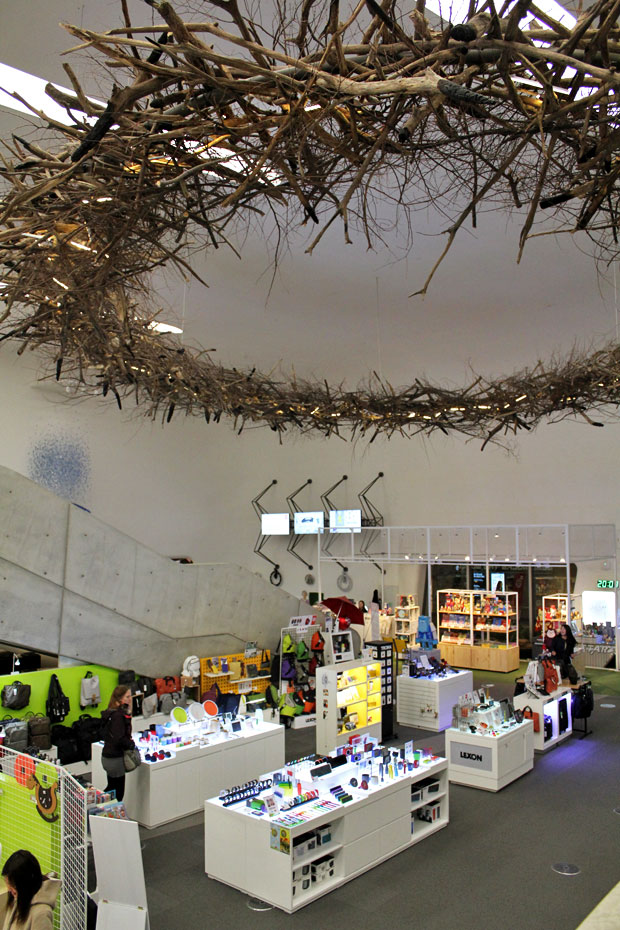 I'm 40 going on 4 so I enjoyed these DIY cardboard superheroes.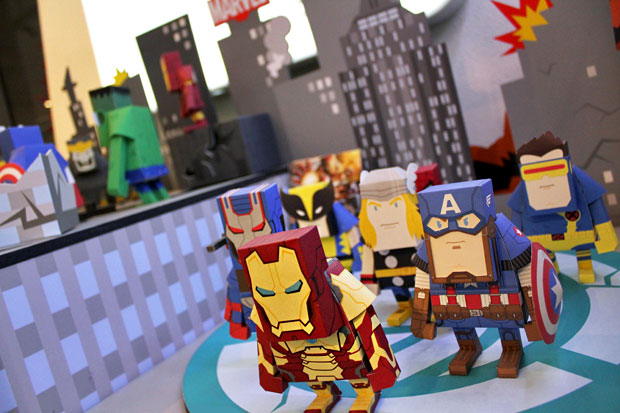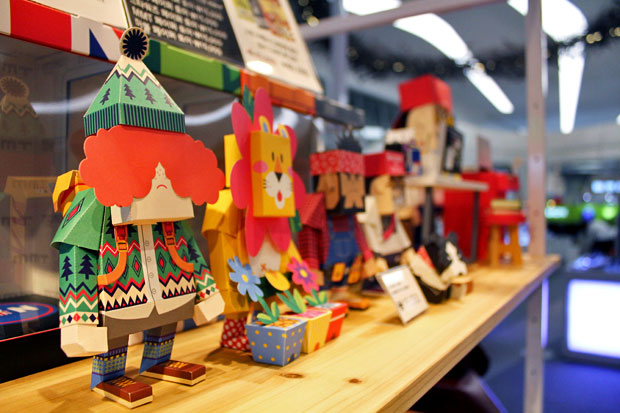 Big black Mickey Mouse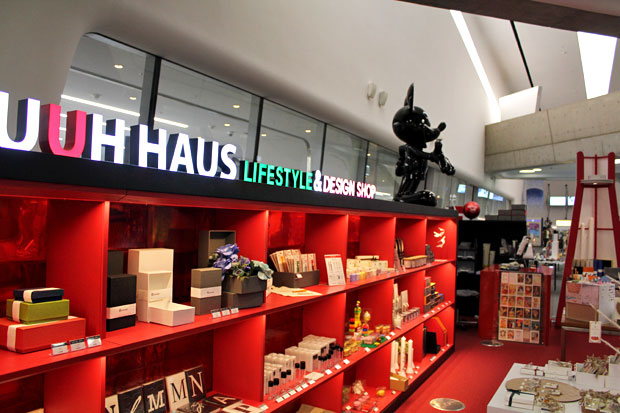 I loved these posters. Imagine having a rustic space with these modern, very graphic images hanging on your walls? Super striking.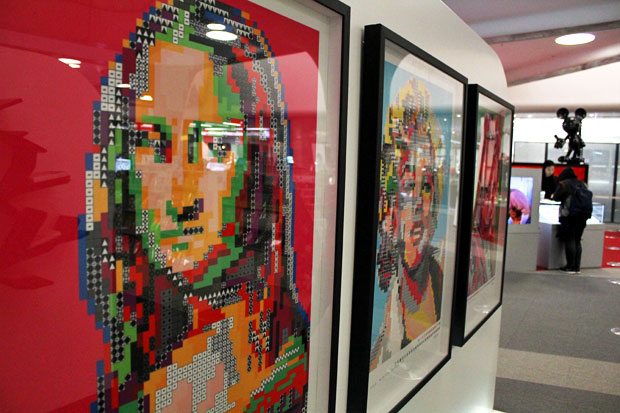 Books take you places. Outisde the main Design Lab are several smaller stores and cafes. All were futuristic, all were cool.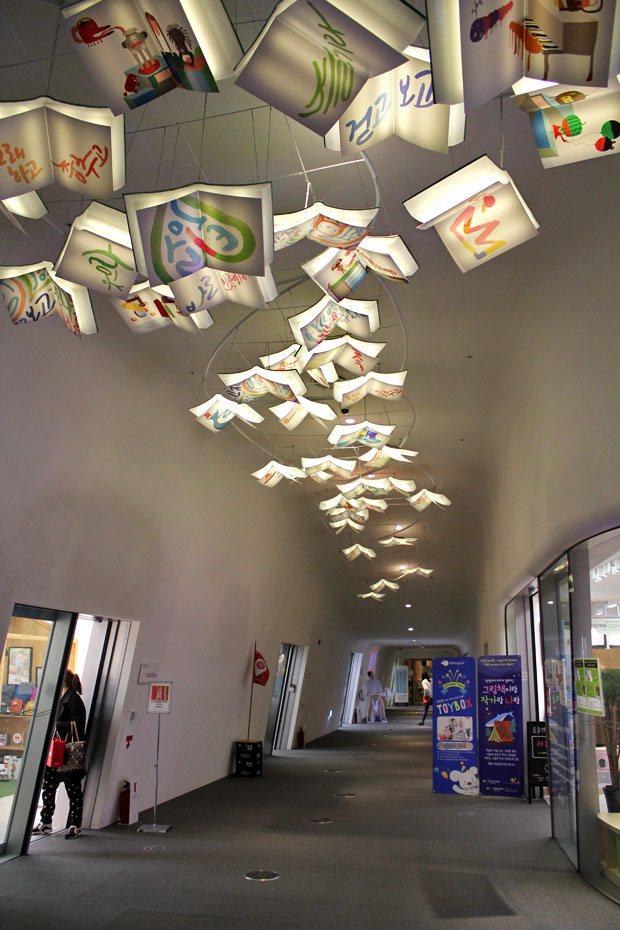 DDP by day. The pictures below were taken by my brother this past January. The building looks awesome in broad daylight, though I think it's even cooler at night with all the lights.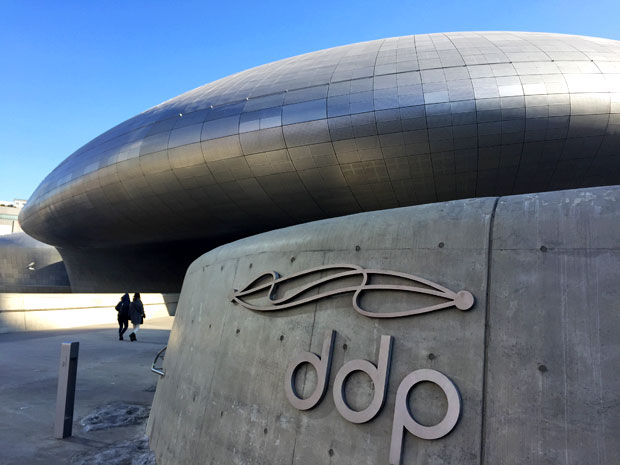 On display at the time was this installation with 21,000 LED roses. I really wanted to see it but the exhibit was already over when we were there.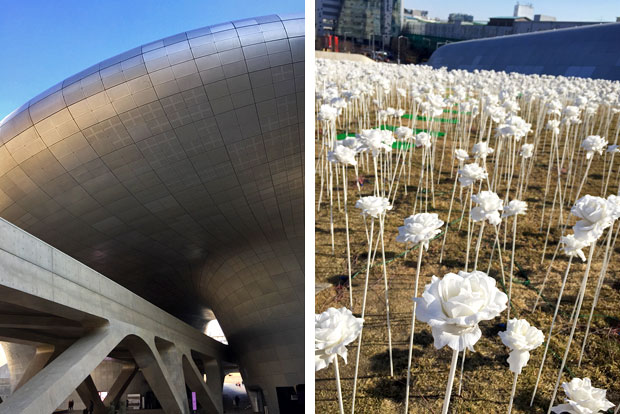 Beautiful right? This must have been fantastic to see in person.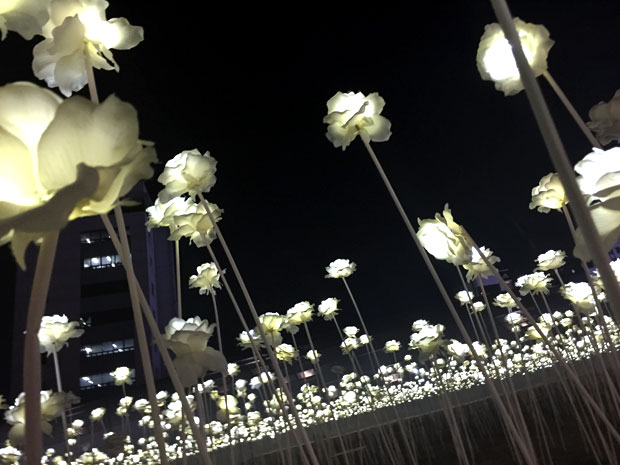 As mentioned up top, we only got to visit the Design Lab so the pictures above represent just a small portion of what you can see at DDP. I'm guessing that most of the exhbit halls were being used for Seoul Fashion Week at the time.
If you like design, then a stop at Dongdaemun Design Plaza is an absolute must. It's like a museum, design supermarket, and space ship all rolled into one. I suggest devoting several hours there if you can, and be sure to come back at night when the building comes to life. Really cool.
Dongdaemun Design Plaza (DDP), Seoul, South Korea
동대문디자인플라자(DDP)
D281, Eulji-ro, Jung-gu, Seoul 100-197, South Korea
서울특별시 중구 을지로 281
Tel: +82 2 2153 0408
Website: ddp.or.kr
Facebook: ddp.or.kr
Twitter: ddpseoul
YouTube: ddpseoul
Suggested Length of Visit: 2-3 hrs
HOURS OF OPERATION:
Art Hall: 10AM-9PM
Museum: 10AM-7PM, 10AM-9PM (Wed, Fri), Closed Mon
Design Lab: 10AM-10PM
ADMISSION:
Design Experience Zone: 4,000 KRW
Design Market / Design Lab: FREE
HOW TO GET THERE:
By subway, get off at Dongdaemun History & Culture Park station (line 2,4, or 5), exit 1. Walk straight for about 5 mins then turn right. Walk straight for another 5 mins to get to DDP.
For travel tips to Seoul, check out our First-Timer's Travel Guide to Seoul, South Korea