Ren had one taste of the sour cream and knew it had to be homemade. Of course, she was right. 😉
We had a quick chat with the owner of Sunset Grill and he confided how he tries to replicate authentic Mexican flavors using locally available ingredients. From the way he was describing it — experimenting with different ingredients and brands to get the taste he wants — it's apparent that he has a passion for Mexican food. Clearly, he loves what he creates and you can taste it in his food. An American of Mexican descent originally from Texas, he told us that he had done much traveling in Mexico before settling down in Bohol and opening up this restaurant.
We're hardly experts but Ren and I spent many years in California so we're no strangers to good Americanized Mexican food. Thanks to this young Mexican-American, that's exactly what you'll find here at Sunset Grill.
Tex-Mex in Bohol
Sunset Grill is on the main road just a short walk from Alona Beach.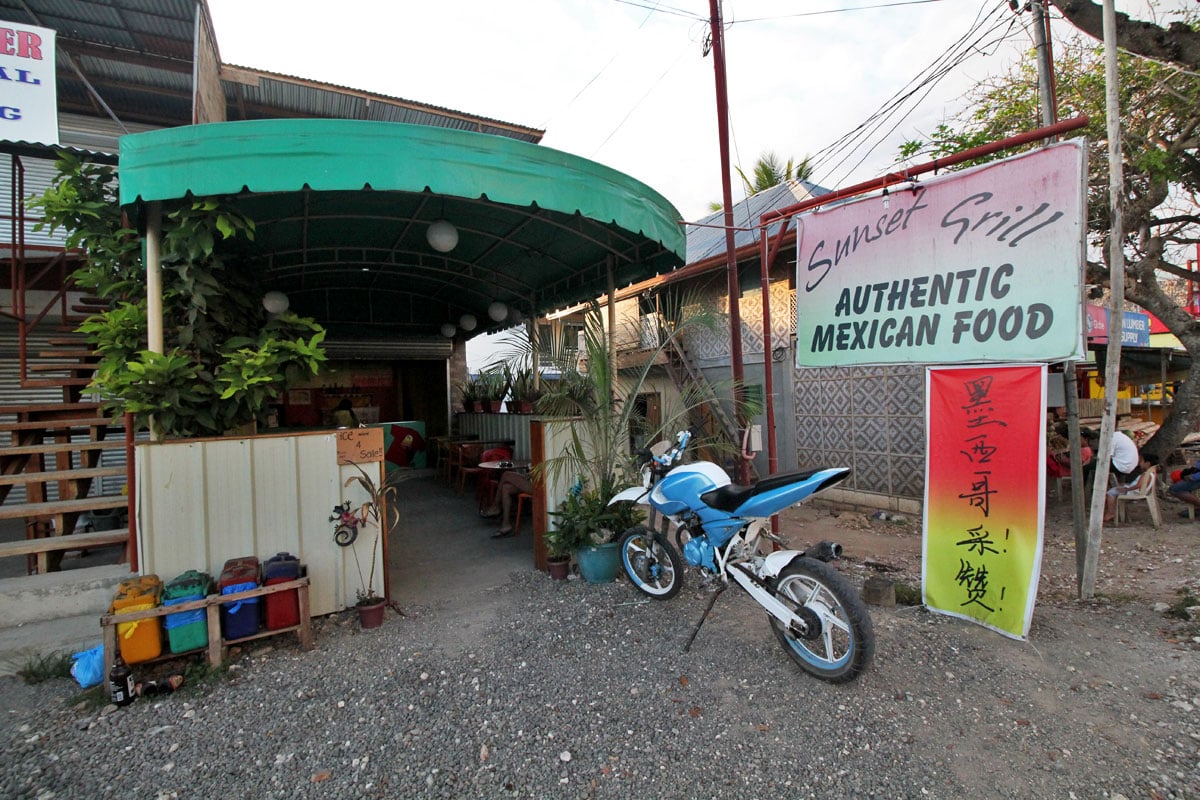 It's a small but comfortable space with just 5-6 tables.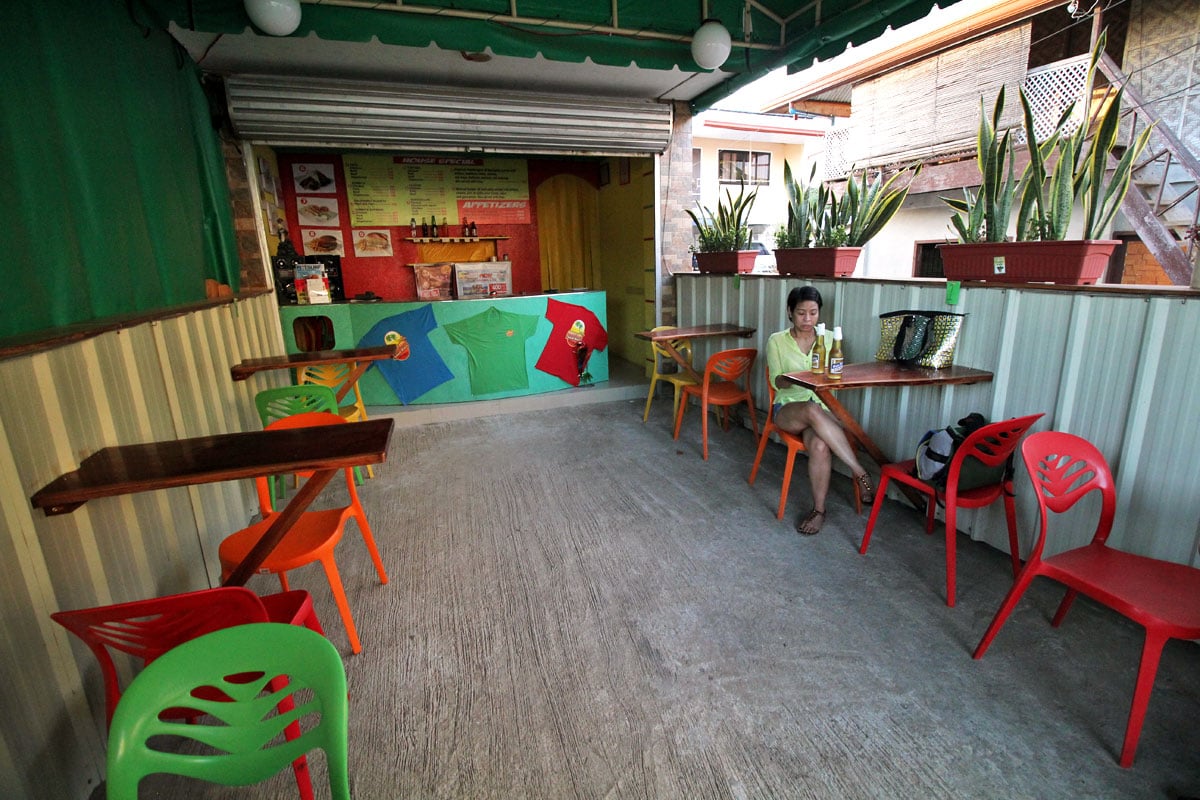 Chicken Quesadilla — PHP 175 — Tasty chicken quesadilla with homemade salsa and sour cream.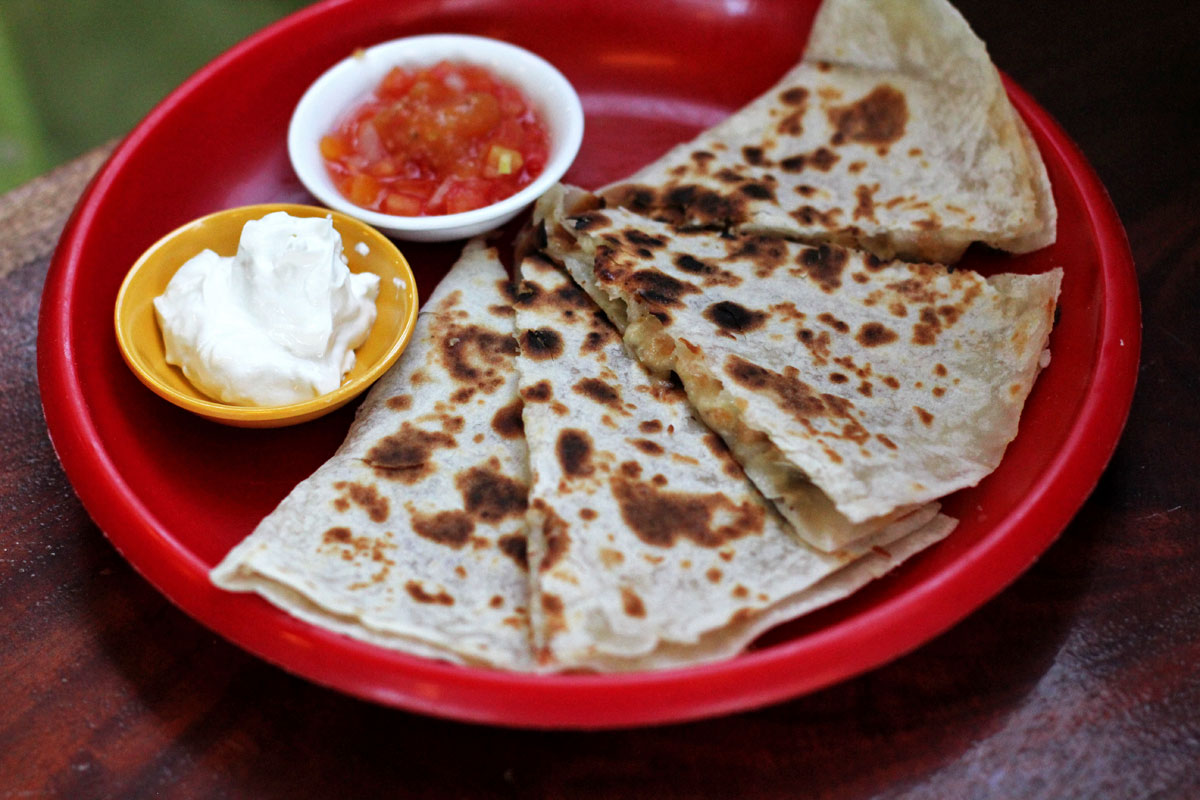 L: California Burrito — PHP 300 — I really enjoyed this beef burrito. Instead of rice, he made it with french fries which I had never tried before. I thought it was a great substitution. I got mine spicy and it left a nice tingly sensation in my mouth. Delicious.
R: Nachos Supreme — PHP 280 — These nachos were interesting. They were made with thick tortillas chips and topped with beef, salsa, sour cream, and lettuce which I had never seen on nachos before. They were ok, not as good as the quesadilla or burrito.

Sunset Grill isn't a TripAdvisor Certificate of Excellence awardee yet but I know they will be. From what I understand, it's a relatively new restaurant. It hasn't garnered enough reviews to be given that distinction despite its 4.5 star overall rating and top ten restaurant ranking in Panglao. The food is tasty, the prices are fair, and the owner cares about quality.
But aside from all that, they serve tacos and burritos dude. Can you think of better beach food than that? 😉
Sunset Grill Authentic Mexican Food, Panglao, Bohol, Philippines
Sunset Grill, Tawala, Panglao, Bohol, Philippines
Mobile: 0946-376-0504
Facebook: sunsetgrillpanglao
Email: [email protected]
Operating Hours: Mon-Sat, 9AM-9PM
Expect to Spend: About PHP 300-400 per person with drinks
Reservations: Not required
HOW TO GET THERE:
Sunset Grill is on the main road about a ten minute walk from Alona Beach. You'll see it on your left walking away from the beach.
For more Bohol travel tips, check out our First-Timer's Travel Guide to Bohol, the Philippines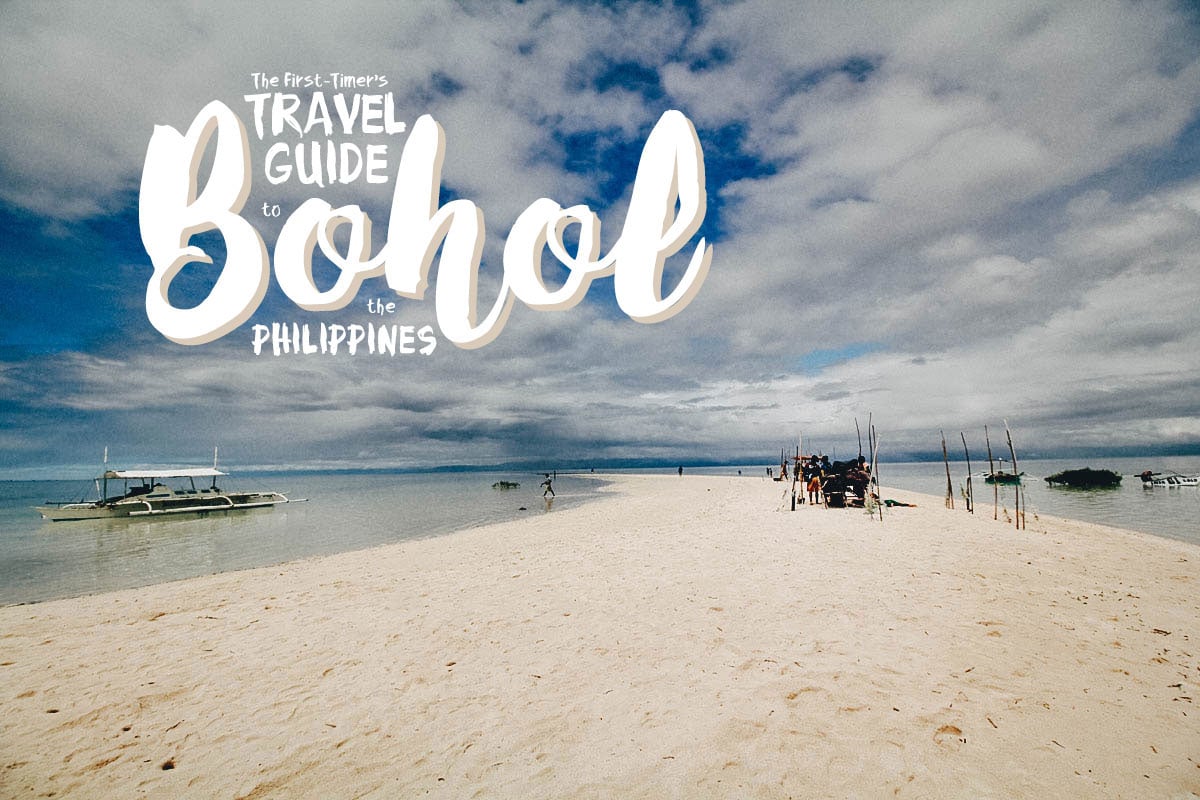 Disclosure
Some of the links in this post are affiliate links, meaning we'll get a small commission if you make a purchase or reservation at NO extra cost to you. We really appreciate your support as this helps us keep this website going. Thank you!