Travel & Food Guides to Turkey for First-Time Visitors
Ren and I visited Turkey in November 2015 to celebrate our 10th wedding anniversary. It was one of the best trips we've ever taken. A friend of ours is there right now so seeing the pictures on his Facebook feed is making me feel all kinds of emotions.
I get nostalgic whenever he shares photos of familiar sights like Cappadocia's fairy chimneys or Pamukkale's calcium travertines. In many of his photos, I could see myself standing at the exact same spot where he is.
I get a yearning for Turkish food whenever he posts pictures of it on his feed. The pot of mushrooms and cheese he shared the other day brought me back to that al fresco restaurant near Aphrodisias where I tasted it for the very first time. It wouldn't be the last.
I become envious when he posts pictures of places we didn't get to visit, like Konya. Seeing the whirling dervishes there would have been something special.
Yes, I guess you can say I'm pretty jealous of his trip. I wish Ren and I were there right now. But as envious as his trip makes me, I'm also excited for him because I know what an unforgettable experience it will be.
If you've stumbled upon this page, then chances are you're planning a trip to Turkey. I've put together travel guides to the four major destinations we visited on our trip — Istanbul, Cappadocia, Ephesus, and Pamukkale. If it's your first time there, then you'll probably be visiting at least one of those places. And if you enjoy food as much as we do, then you may find this list of 27 delicious things to eat and drink in Turkey useful as well.
Have an awesome time in Turkey. I hate you. 😉
ISTANBUL
Istanbul, in a word, is awesome. One of our favorite cities, it's home to delicious food, breathtaking architecture, and some of the warmest, most genuinely hospitable people we've ever met on our travels. We felt so at home in Istanbul that it wasn't hard to see ourselves packing up and moving there. Like tomorrow. Well maybe not tomorrow, but we'll be back again for sure.
HIGHLIGHTS: Hagia Sophia, Sultanahmet, Grand Bazaar, Egyptian Spice Bazaar, Boshporus Cruise, Topkapi Palace
Check out our First-Timer's Travel Guide to Istanbul, Turkey for help in planning your itinerary.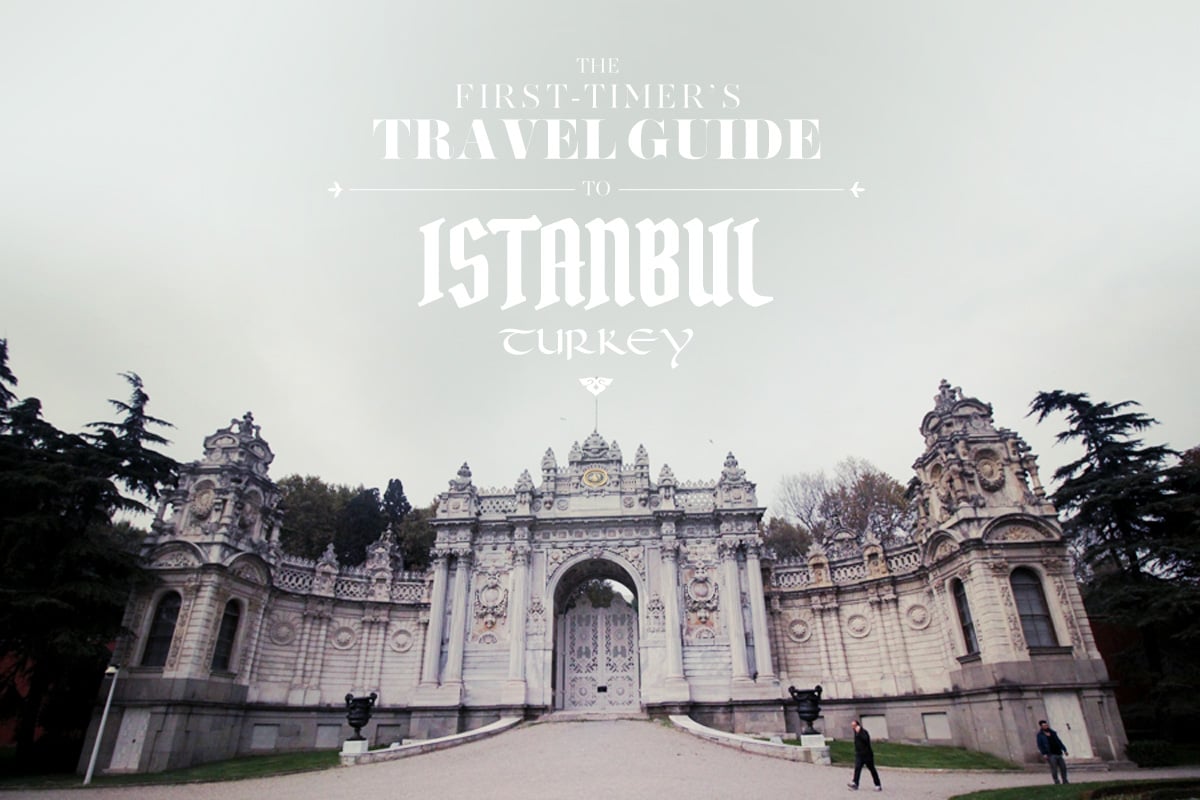 CAPPADOCIA
Cappadocia has got to be one of the most unique and visually stunning places on the planet. It doesn't feel like you're on Earth when you're there. Whether from the ground — marveling at these phallic spires called fairy chimneys — or flying 3,000 ft in a hot air balloon over its lava-sculpted topography, Cappadocia will leave you breathless. We've been to many beautiful places on our travels but none as remarkable as this.
HIGHLIGHTS: Hot air balloon ride, Red Tour, Green Tour, horseback riding, Turkish Night
Check out our First-Timer's Travel Guide to Cappadocia, Turkey for help in planning your itinerary.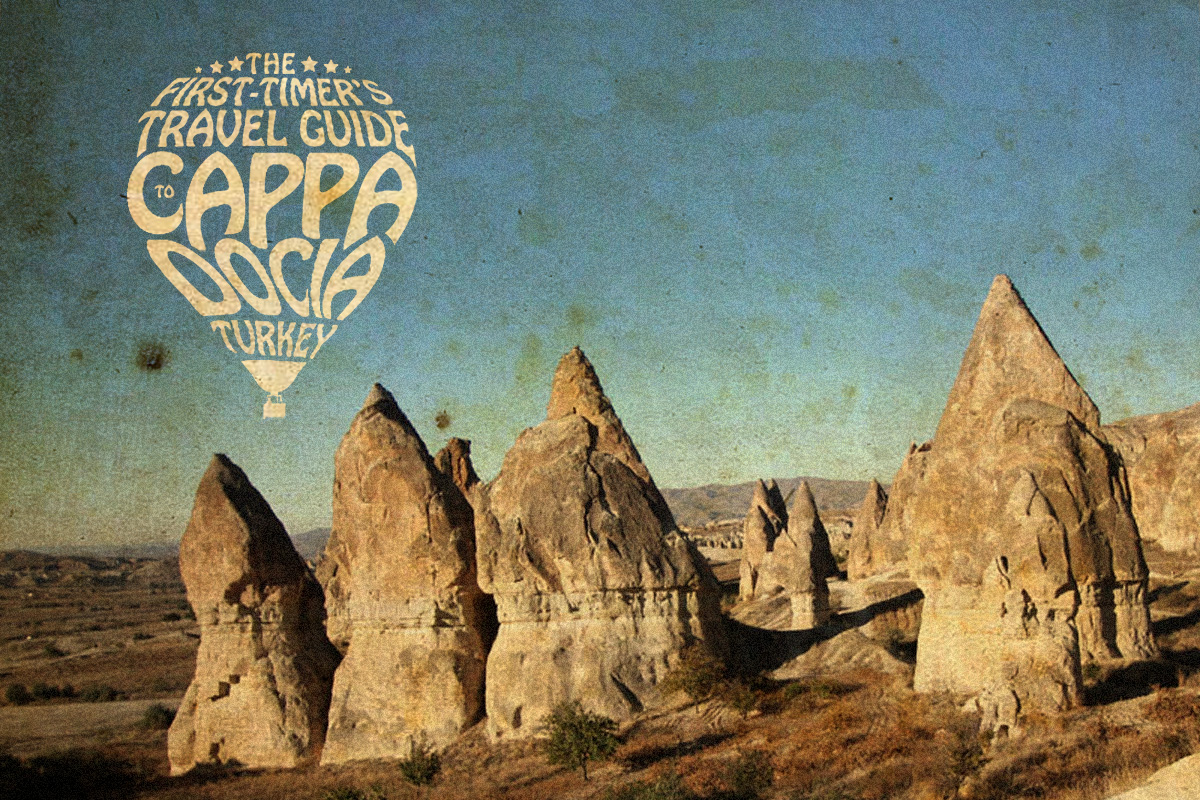 EPHESUS, SELÇUK
If you like archaeological sites, then I'm sure you already know about Selçuk. It's home to the ancient city of Ephesus, one of Turkey's most popular tourist destinations. As much attention as Ephesus gets, it isn't all this town has to offer. Selçuk is a picturesque hilltop community with cobblestone streets and a rural vibe that's a pleasant destination in itself.
HIGHLIGHTS: Ephesus, Şirince, Meryem Ana Evi, Basilica of St. John
Check out our First-Timer's Travel Guide to Ephesus in Selçuk-Izmir, Turkey for help in planning your itinerary.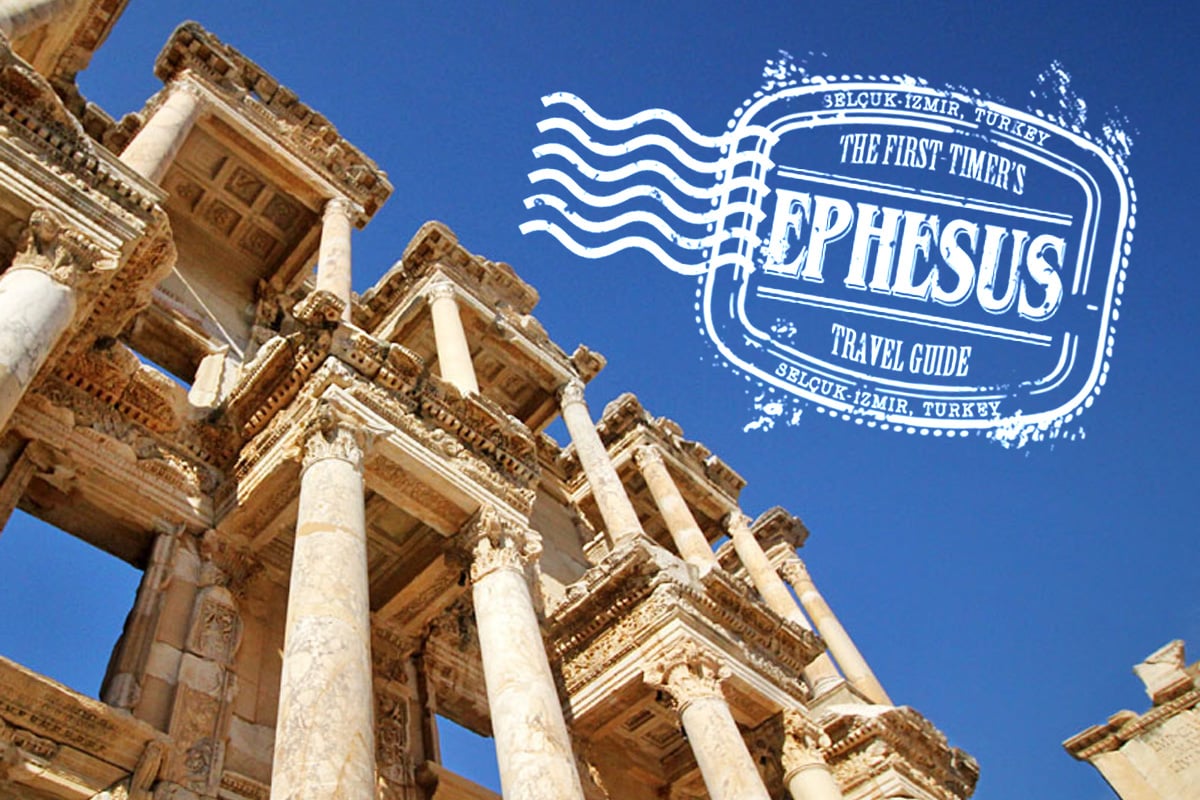 PAMUKKALE
The calcium travertines of Pamukkale are one of a kind. Gleaming white with cascading pools of powdery blue, they look straight out of a dream. Meaning "cotton castle" in Turkish, nowhere else on the planet can you see something like this. Though the calcium travertines are the main draw, the region is home to several archaeological ruins including Aphrodisias which is often described as Turkey's most beautiful ruins.
HIGHLIGHTS: Calcium travertines, Cleopatra's Pool, Aphrodisias, Kaklik Cave
Check out our First-Timer's Travel Guide to Pamukkale, Turkey for help in planning your itinerary.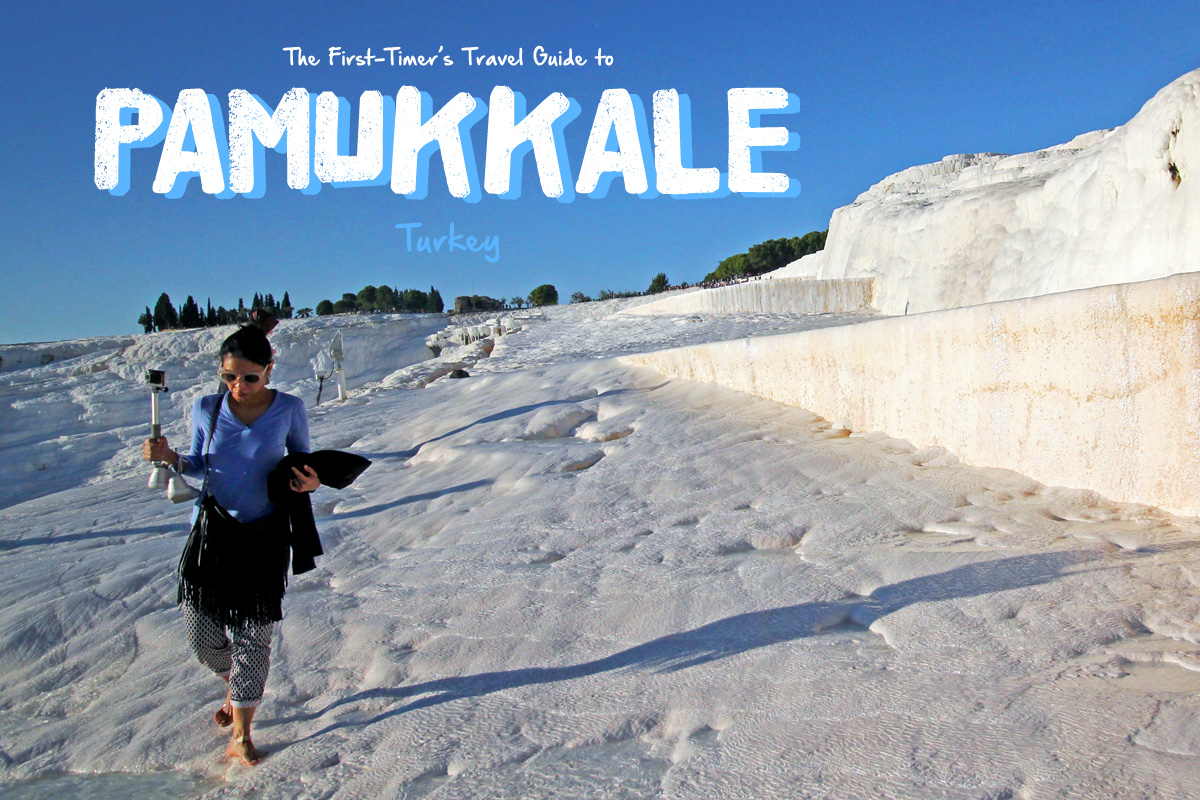 27 Delicious Things to Eat & Drink in Turkey
Food plays a major role in our trips so nothing whets our appetite for a trip more than the promise of good (or interesting) eats. Ren and I sometimes differ in our food preferences but we both fell madly in love with Turkish cuisine. It's SO damn good.
HIGHLIGHTS: Dürüm, börek, midye dolmas, lahmacun, meze platters, köfte, testi kebap, künefe, anything with lamb
Here's a list of 27 Delicious Things to Eat and Drink in Turkey and where to try them.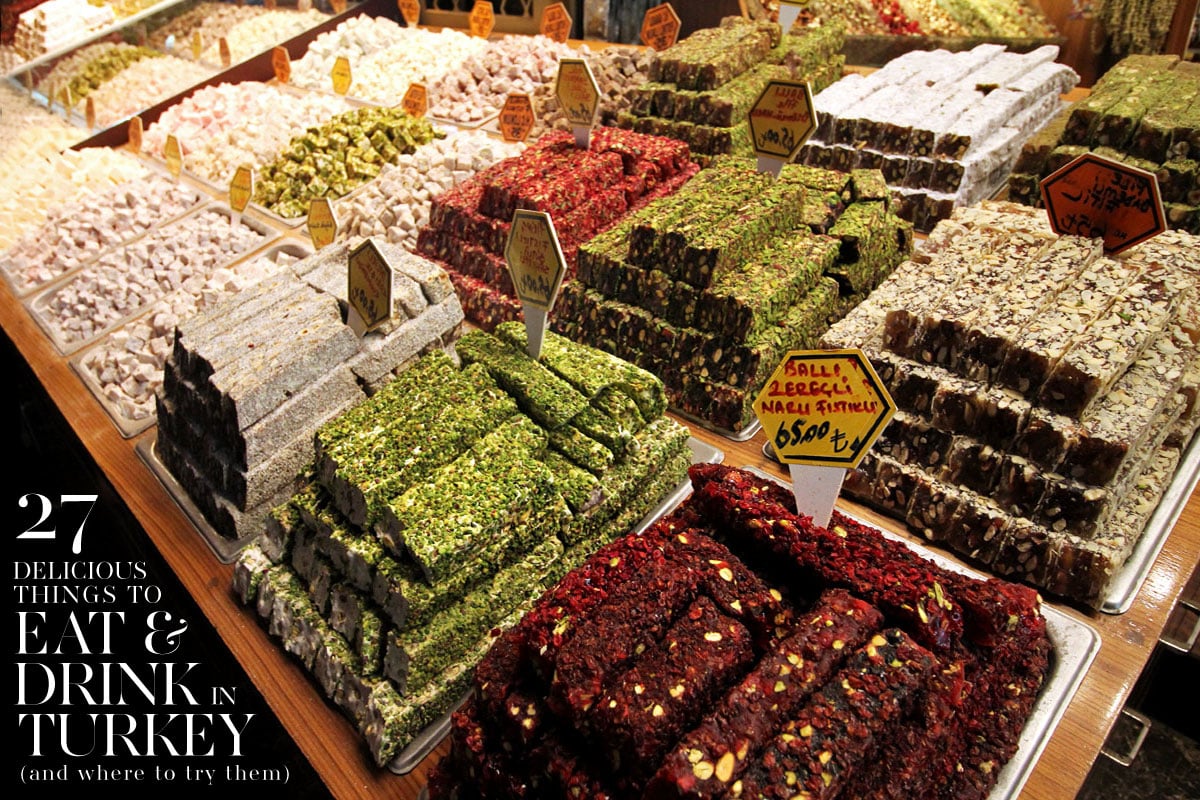 This barely scratches the surface of what this magical country has to offer, but it's a start. I'm not an expert on Turkey but I do hope you find these travel guides helpful. I'm just sharing what I learned from our trip. At the very least, I hope it makes planning that maiden trip a little easier for you.
To make it even easier, you can download our entire 2-week Turkey itinerary in editable Word format by signing up for our FREE newsletter below. You'll receive the download link via email. Thanks and have an awesome trip!