Istanbul is remarkable. Apart from its architectural beauty, it's also the only city in the world that straddles two continents — Europe and Asia.
With the majority of tourist attractions located on the European side, most first-time travelers to Istanbul don't venture into the Asian side of the city. Unfortunate as that may be, I can understand why. Most first-time visitors want to prioritize popular tourist attractions like Hagia Sophia, Topkapi Palace, Galata Tower, and İstiklâl Caddesi, all of which are firmly on European soil. The Asian side does have its share of attractions like Beylerbeyi Palace and İskele Camii, but none are as prominent as their European counterparts.
With this being our first time in Istanbul, we would have been no different had it not been for this little gem of a restaurant called Çiya Sofrası. Hailed by more than one source as possibly the best restaurant in all of Istanbul, it's as enticing a reason as any to cross the Bosphorus into Asia.
The Best Restaurant in Istanbul?
Çiya Sofrası is located in bustling Kadıköy Market on the Asian side of Istanbul. A food lover's paradise, it features a fish market as well as a maze of cafes, bars, and restaurants. The atmosphere here is electric.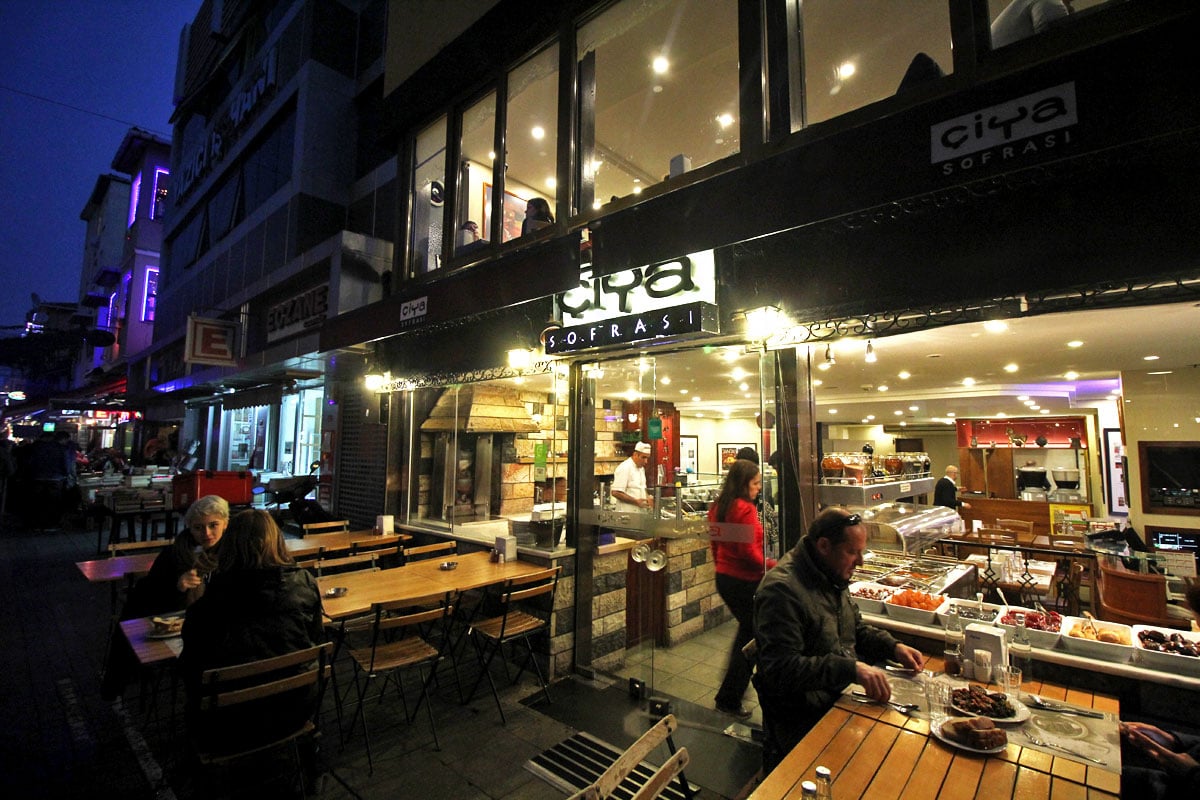 Self-serve meze bar. You take what you want and put it on a plate to be weighed and priced.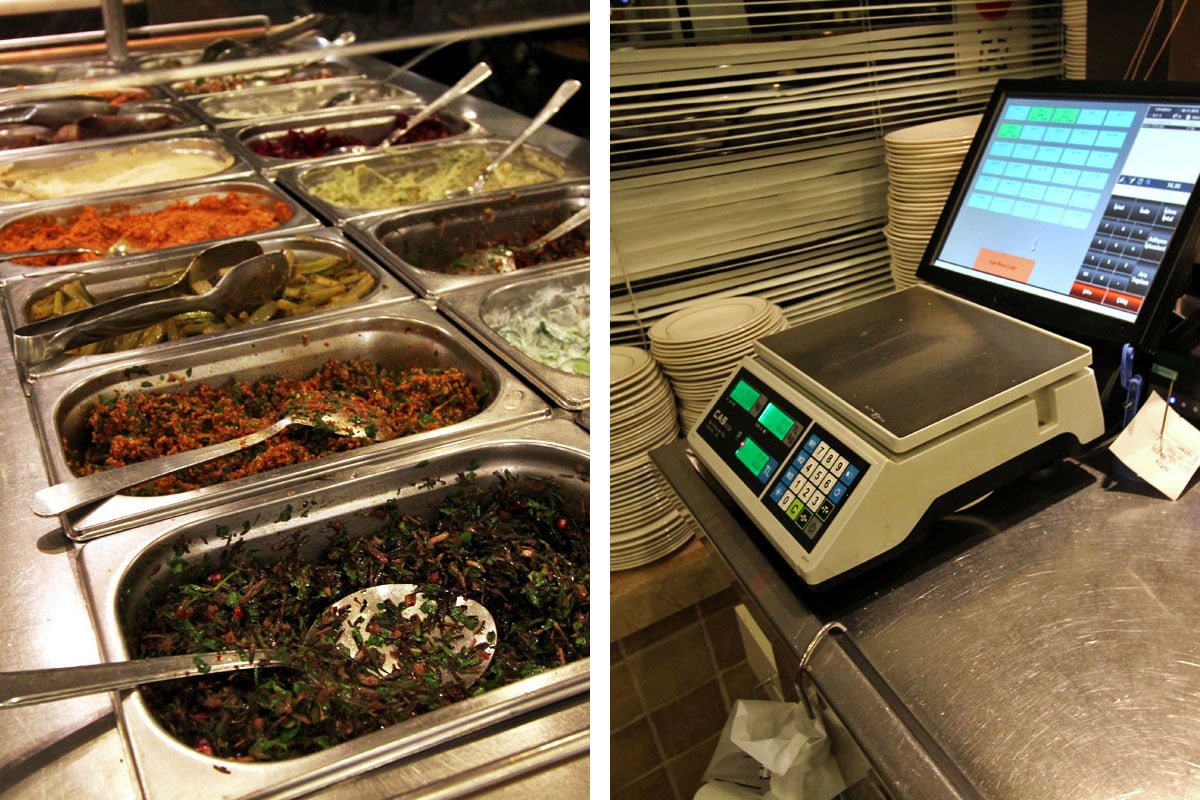 I don't remember exactly but this plate came out to be around 10-15TL. The meze here is delicious. Like the mains, they change their meze offerings on a daily basis.

Owned and operated by Chef Musa Dağdeviren, what makes Çiya Sofrası unique is that Mr. Dağdeviren isn't just a chef, he's also a culinary anthropologist. Collecting recipes from all over Turkey, he frequently offers unusual regional dishes that you won't find anywhere else. Because he offers different dishes daily, there's no actual menu at Çiya Sofrası. You just point out whichever dish catches your eye and they'll bring a serving to your table.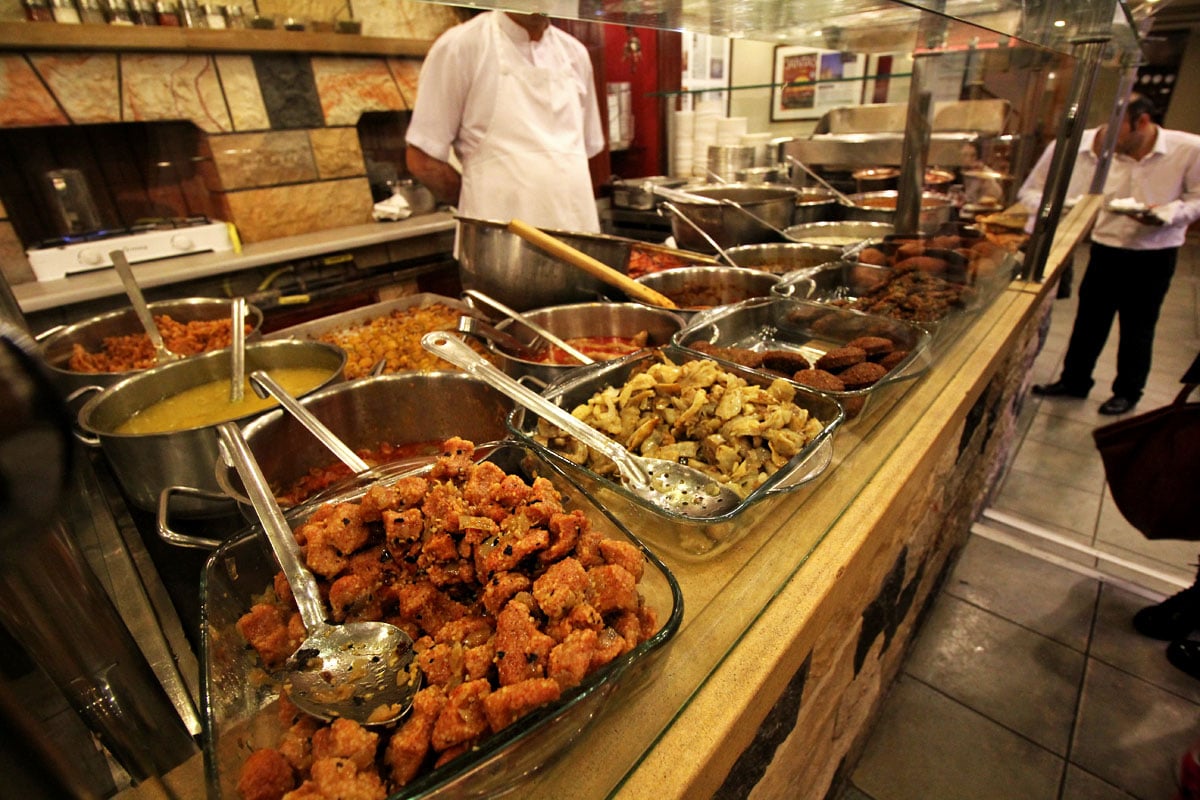 Lamb Shoulder with Quince — Lamb Shoulder, quince, onion, garlic, spices
I was in charge of the mezes while Ren was tasked to pick out our entrees. She chose this excellent lamb dish made with quince, a pear-shaped fruit native to western Asia. Aside from roast pork with apple sauce, I haven't eaten many meat dishes with fruit so I found this dish both tasty and interesting. Based on what I've read, the interplay between meat and fruit is a recurring theme at Çiya Sofrası.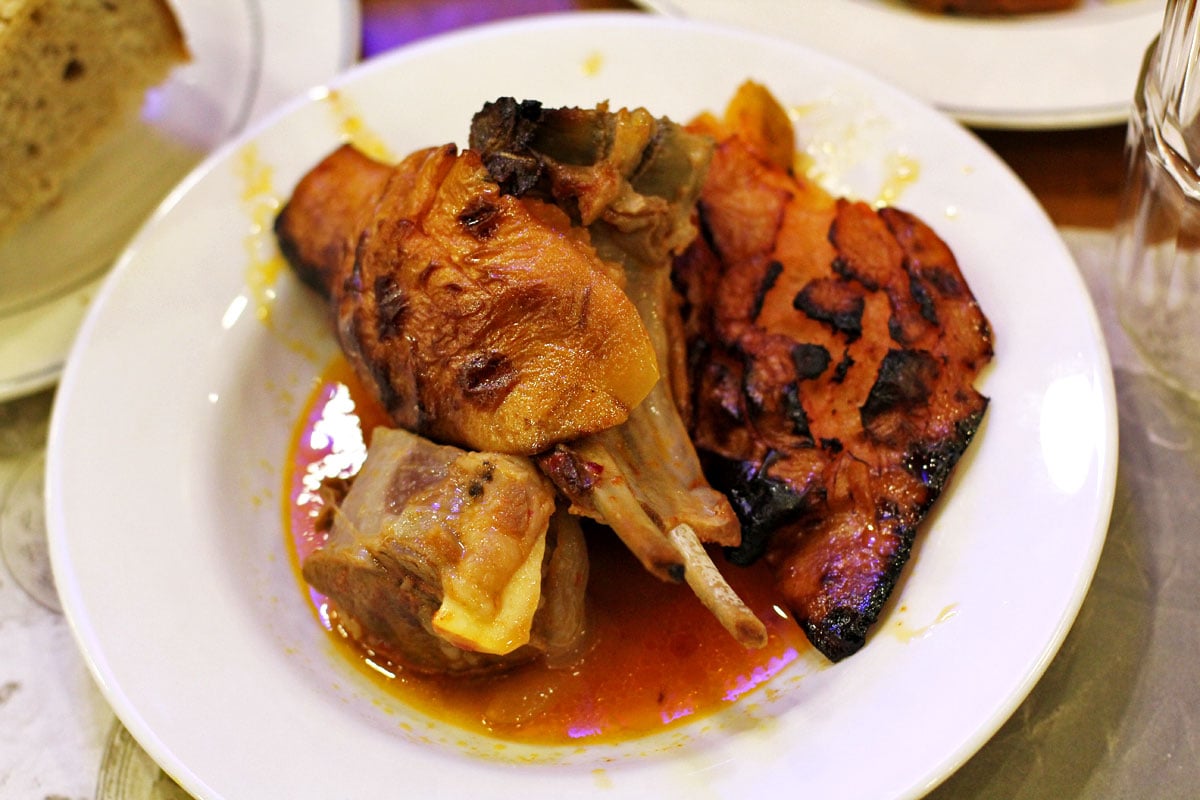 Mumbar (Stuffed intestine) — Lamb intestine stuffed with lamb, bulgur, onion, and spices
This was delicious as well. It was stuffed with lamb and bulgur and had a nice chewy texture. I only wish I had sliced the casing before taking a picture so I could show you the stuffing.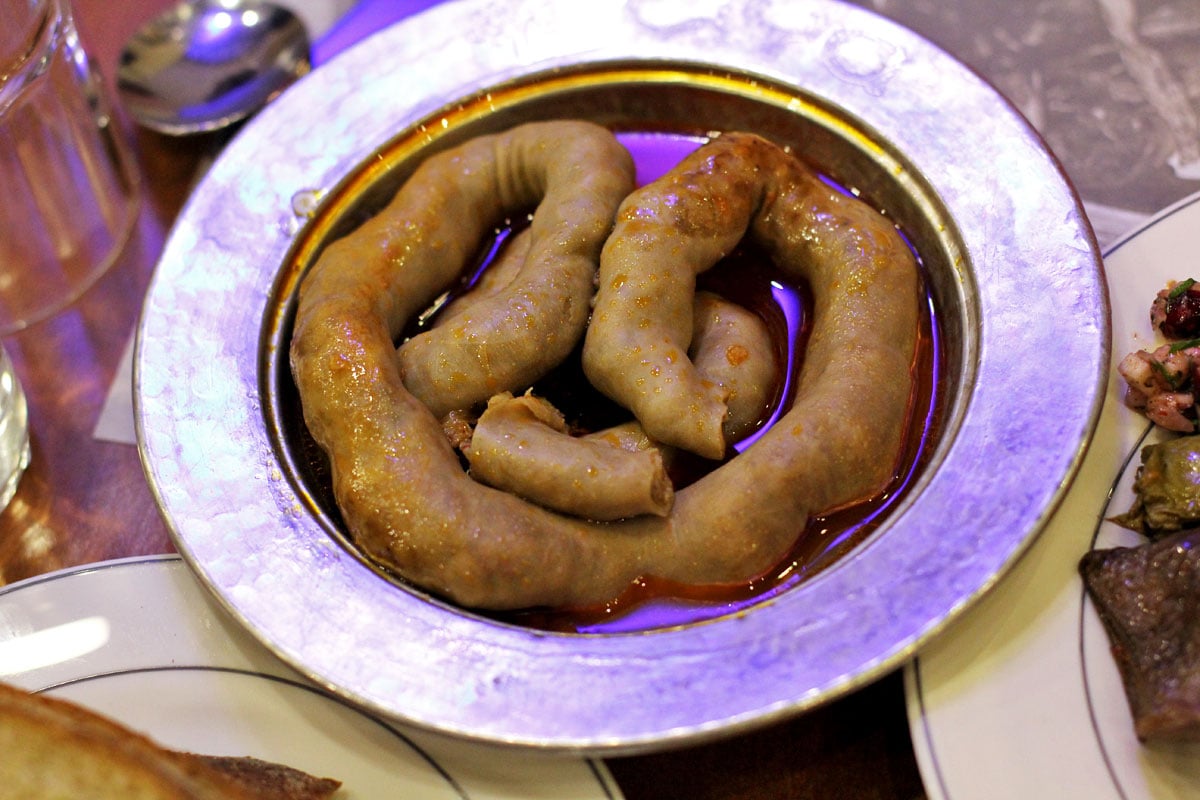 In the words of Istanbul Eats, Çiya Sofrası isn't the fanciest or most cutting-edge restaurant in town, but they rarely leave the place without having a profoundly new and memorable taste experience. For us, it was one of the single best meals we had during our two weeks in Turkey.
If it weren't for Çiya Sofrası, we would never have ventured into the Asian side of Istanbul either. I don't know if it's just the neighborhoods we walked through, but this side of the city felt a lot younger and more hip. The bars and cafes were more contemporary and less touristy. We even passed a few vintage record stores and memorabilia shops. Spending an afternoon here, we started at Breaking-Bad-inspired Walter's Coffee Roastery before slowly making our way to Çiya Sofrası for dinner. And by slowly, I mean that we stopped at a couple of college-type bars for beers in between. 😉
It was a fun day that showed us a different, more local side to Istanbul. If you've already done all the touristy things and have an extra day to spend in the city, then I suggest you do the same.
Çiya Sofrası, Kadıköy, Istanbul, Turkey
Caferaga Mah. Güneslibahce Sk. No:43 Kadiköy – Istanbul, Turkey
Tel: +90 216 330 3190
Fax: +90 216 349 1902
Website: ciya.com.tr
Email: [email protected]
Expect to Spend: About 25-30TL per person with drinks
Reservations: Recommended during peak seasons
HOW TO GET THERE:
There are two ways to get to Kadıköy from the European side — by metro or by ferry. If going by metro, take the T1 tram to Sirkeci. Transfer to the Marmaray line and get off at Ayrılık Çeşmesi. Transfer again and take the M4 metro to Kadıköy station. If you prefer to go by ferry, first take the T1 tram to either Eminönü or Karaköy. You can then take a ferry to Kadıköy from either ferry terminal.
If you have Sygic Travel and pocket wifi, then you can use GPS to track down the restaurant from Kadıköy metro station or the ferry terminal. I cannot stress enough how easy it is to find places with Sygic Travel and GPS. If you don't have access to it, then make your way to Muvakkıthane Caddesi. Walk straight (through the square) and make a right on Güneslibahce Sokak. Walk straight and Çiya Sofrası should be on your right.
For more Istanbul travel tips, check out our First-Timer's Travel Guide to Istanbul, Turkey