The First-Timer's Travel Guide to Istanbul, Turkey
Istanbul is awe-inspiring.
It's one of the best cities we've been to thus far. Home to scrumptious food, breathtaking architecture, and some of the warmest, most genuinely hospitable people we've ever met on our travels, it's a city we could visit again and again. In fact, we could even see ourselves living there. We liked it that much.
Which is why it breaks my heart to hear about all the recent terrorist attacks. Unless I've lost count, Istanbul and Ankara together have experienced four since October of 2015. One is too many. Four is just devastating.
We're only human, so I can understand if these bombings have made you apprehensive about visiting Turkey. I would be if I were in your shoes. But having already been there, I know in my heart that there's nothing to fear about Istanbul. If you're one of those travelers who's sitting on the fence about visiting Turkey, then I hope this travel guide helps sway you in the right direction.
GUIDE TABLE OF CONTENTS
HOW TO APPLY FOR AN E-VISA TO TURKEY
Applying for an e-visa to Turkey was a cinch. Travelers used to purchase their tourist visas upon arrival in Turkey but the government decided to transition to e-Visas in 2015 to reduce waiting times at border crossings. If you're eligible, approval is instantaneous and you'll be able to print out your e-Visa from the comfort of your own home in minutes. Check out my post on how to apply for an e-Visa to Turkey for a step-by-step process.
WHEN TO GO
Spring (April-June) is the best time to visit Istanbul, followed by Autumn (September-November). Crowds are thinner and the weather is moderate during both seasons, though Autumn sees more rain than Spring. Fans of tulips — which are originally from Turkey, not Holland — will be pleased to know that the International Tulip Festival is held in April with millions of tulips in bloom throughout the city.
Apart from being the busiest time of the year, Summer (July-August) can get pretty hot and humid — up to 28°C/82°F. Lines are at their longest and prices at their peak during this time. At the other end of the spectrum, Winter (December-February) is low season in Istanbul but it can become rainy and snowy with temperatures dropping down to a frigid 3°C/37°F.
We went in early November and the weather was near perfect. I was comfortable walking around in a light jacket with just a t-shirt inside. It was overcast on a couple of days but it never rained.
HOW TO GET THERE
International flights will be arriving at either Atatürk or Sabiha Gökçen Airport. Between the two, Atatürk is closer to the city center. Assuming you'll be staying in either Sultanahmet or Taksim, here's how you get to both areas from either airport.
From Atatürk
To Sultanahmet: A taxi to Sultanahmet will run you around 43TL. If you don't mind taking the metro with your luggage in tow, then that would be the much cheaper option. To go by metro, take the M1A train going towards Yenikapı. Get off at Zeytinburnu which is the 6th stop. Transfer to the T1 tram going towards Eminönü or Kabataş, then get off at Sultanahmet station. Each ride and transfer on the Istanbul metro system costs 4TL, so a ride to Sultanahmet from Atatürk will cost you 8TL.
To Taksim: A taxi to Taksim will cost you around 53TL. The best and cheapest alternative would be to go by Havataş airport shuttle bus. Exit the airport and take the Havataş bus bound for Taksim. They depart every 30 minutes between 4-1AM and will drop you off close to Taksim Square. The fare from Atatürk is 11TL and the ride takes around forty minutes.
From Sabiha Gökçen
To Sultanahmet: Taxis from Sabiha Gökçen are expensive. It'll cost you around 98TL to get to Sultanahmet. Going by Havataş airport shuttle bus is much cheaper. Take the Havataş bus bound for Taksim. The fare from Sabiha Gökçen is 14TL and the ride takes around an hour and a half. From Taksim, you can either take a taxi to Sultanahmet (around 12TL) or walk to the Taksim metro station and take the F1 funicular to Kabataş. Transfer to the T1 tram bound for Bağcılar and get off at Sultanahmet station. These are two rides so it'll cost you 8TL.
Alternatively, you can take the Havataş bus from the airport to Kadıköy. The fare is 9TL and the ride takes around an hour. Once in Kadıköy, walk to the Şehir Hatları dock and take a 15-minute ferry ride to Eminönü. From there, you can either take a taxi to your hotel in Sultanahmet (5 minutes or so) or walk to the Eminönü station and take the T1 tram bound for Bağcılar and get off at Sultanahmet station. Ferry rides cost the same as the metro so the trip from Kadıköy to Sultanahmet will run you 8TL.
To Taksim: A taxi to Taksim will cost you around 85TL. To go by airport shuttle, take the Havataş bus to Taksim for 14TL (same as above).
Things to Remember
You'll need Turkish Liras (TL) in smaller denominations (5, 10, 20) to pay for the transportation services mentioned above. You can withdraw TL from an ATM or exchange a small amount of foreign currency at either airport. Scroll down to the WHERE TO EXCHANGE CURRENCY section of this guide for more information.
If you'll be taking the metro and/or ferry, then you can save on the fare by purchasing an Istanbulkart. Scroll down to the TRAVEL TIPS section of this guide for more information.
There are countless hotels in Istanbul. If you'll be taking a taxi, then it's best that you have a printout of your hotel's complete address and telephone number to show the driver. We stayed one night at an airport near Atatürk and the taxi driver didn't know where our hotel was even with a printed location map. Luckily, he was able to find it with GPS.
*Approximate taxi fares indicated above were derived from The Istanbul Insider.
HOW LONG TO STAY
Istanbul is a fascinating city with lots to see and do. We stayed five nights and it still didn't feel long enough. At the very least, you should allow yourself three full days. It'll be a bit rushed but three days will give you enough time to see the major sights. For a more comfortable pace with room for spontaneity, I'd say six full days would be perfect. Even longer if you can. 🙂
WHICH CURRENCY & HOW MUCH TO BRING
The unit of currency in Turkey is the Turkish Lira (TL), though Euros and US Dollars are widely accepted as well. But just because you can pay for things with Euros or USD doesn't mean that you should. Some things are better off paid in TL because they can turn out to be more expensive when converted to Euros or USD. Basically anything that was quoted in Euros or USD — like hotels and tours — I paid for with USD, and everything else — like meals, souvenirs, transportation, entrance fees, etc. — I paid for with TL.
Assuming you'll be sharing a hotel room with one other person and doing everything in this guide, then a budget of around 155-170TL per day should be plenty. This takes into account your hotel room, the 5-day Istanbul Museum Pass, other entrance fees, transportation, meals, pocket wifi rental, and some light shopping. Keep in mind that this estimated daily budget is for a 5-day stay in Istanbul and not necessarily applicable anywhere else in Turkey.
WHERE TO EXCHANGE CURRENCY
You can exchange currency at popular tourist areas like Sultanahmet, the Grand Bazaar, around Taksim Square and Istiklal Cadessi, etc. Rates are said to be best at the Grand Bazaar and Sultanahmet but the differences may be insignificant. You won't get the best rates at the airports so if you need to exchange currency to get into the city, then you should only change a small amount.
Instead of exchanging currency, a common practice by travelers in Turkey is to withdraw TL from an ATM instead. That's what we did. Not only is it the quickest and most convenient way to get TL, but ATMs are said to give the best rates as well. There are plenty of ATMs in Istanbul, including the airport. Depending on which one you use, your bank may impose daily withdrawal limits and charge you a processing fee per withdrawal. You should clarify this with your bank before your trip. You may have to activate your ATM card for overseas use as well. I did.
On top of bringing your ATM card, I suggest bringing some cash and credit cards in the event that your ATM card is rejected. You never know what could happen so it's good to have a backup plan.
WHERE TO STAY: Antique House
Based on what we learned from our trip, there are two ideal places to stay in Istanbul for first-time visitors — Sultanahmet and Beyoğlu. The Sultanahmet area is where most of the major tourist sites are located. If you're visiting Istanbul to appreciate its historic sites, then there's no better place to stay than Sultanahmet. If you want a more contemporary side to Istanbul whilst still having easy access to the Sultanahmet area, then Beyoğlu around Taksim Square may be the better choice. It's home to the popular shopping street of Istiklal Caddesi (Independence Avenue) as well as a number of trendy bars and clubs. Being married and in our 40s, clubbing doesn't figure too prominently on our agenda anymore so we opted to stay in Sultanahmet. At just 35 Euros a night with breakfast already included, Antique House was a great find.
Check out my post on Antique House in Istanbul for more pictures and information.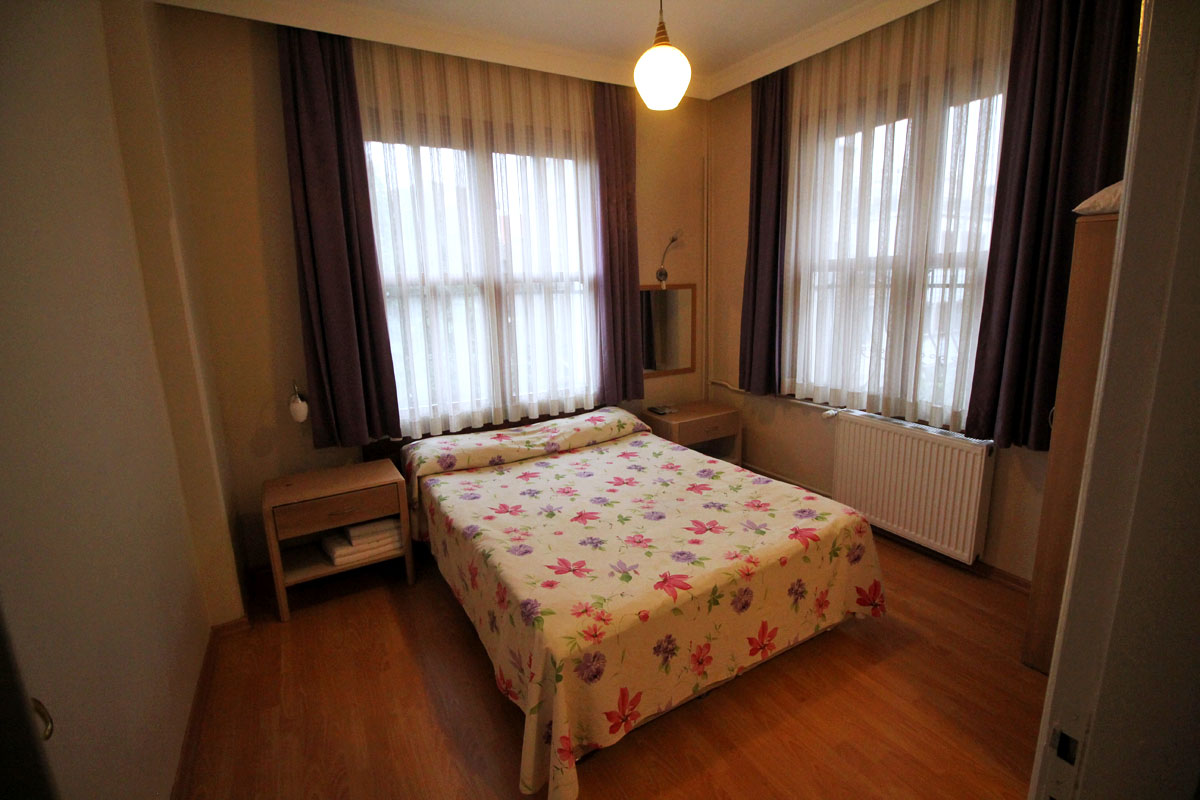 Approximate Room Rate: 35 Euros per night (as of Nov 2015)
WHERE TO GO / WHAT TO DO
1. Visit Sultanahmet's Top Tourist Attractions
As described above, Sultanahmet is home to the city's most important attractions like Ayasofya, Topkapi Palace, the Basilica Cistern, and the Blue Mosque. No first-time visit to Istanbul can be complete without visiting all these places. Travelers pressed for time can click on the link below to learn how you can visit these attractions in one day. But if you have more time, then it would be best to spread them out over two days.
Check out my post on the top attractions at Sultanahmet Square in Istanbul for more pictures and information.

Activity Duration: 1-2 days / Admission Fees: Varies between attractions. Click on the link above for more information.
2. Shop like a Sultan at the Grand and Egyptian Spice Bazaars
The Grand and Egyptian Spice Bazaars are Istanbul's most popular bazaars. One of the largest and oldest covered markets in the world with over 3,000 shops, you can buy all sorts of things at the Grand Bazaar like leather goods, jewelry, carpets, clothing, furniture, ceramics, and souvenirs. Considerably smaller than the Grand Bazaar, the Spice Bazaar is home to around a hundred shops selling dried fruits, nuts, spices, tea, Turkish Delight, and other goodies. Both are walking distance from Sultanahmet Square.
Follow the link for a DIY walking tour of Istanbul's Bazaars and Rüstem Pasha Mosque, a small but beautiful mosque near the Spice Bazaar.

Activity Duration: Around 4-6 hrs, depending on how much shopping you want to do
3. Walk Across Galata Bridge and Explore Beyoğlu and Dolmabahce Palace
Home to the iconic Galata Tower and Dolmabahce Palace as well as the city's most fashionable boulevard in Istiklal Caddesi, the neighborhoods across Galata Bridge provide an interesting mix of old and new that's different in feel to the time-honored charm of Sultanahmet. If you enjoy shopping, good food, and perhaps a taste of Istanbul's nightlife, then this is where you need to be.
Check out my post on Galata Bridge, Beyoğlu, and Dolmabahce Palace in Istanbul for more pictures and information.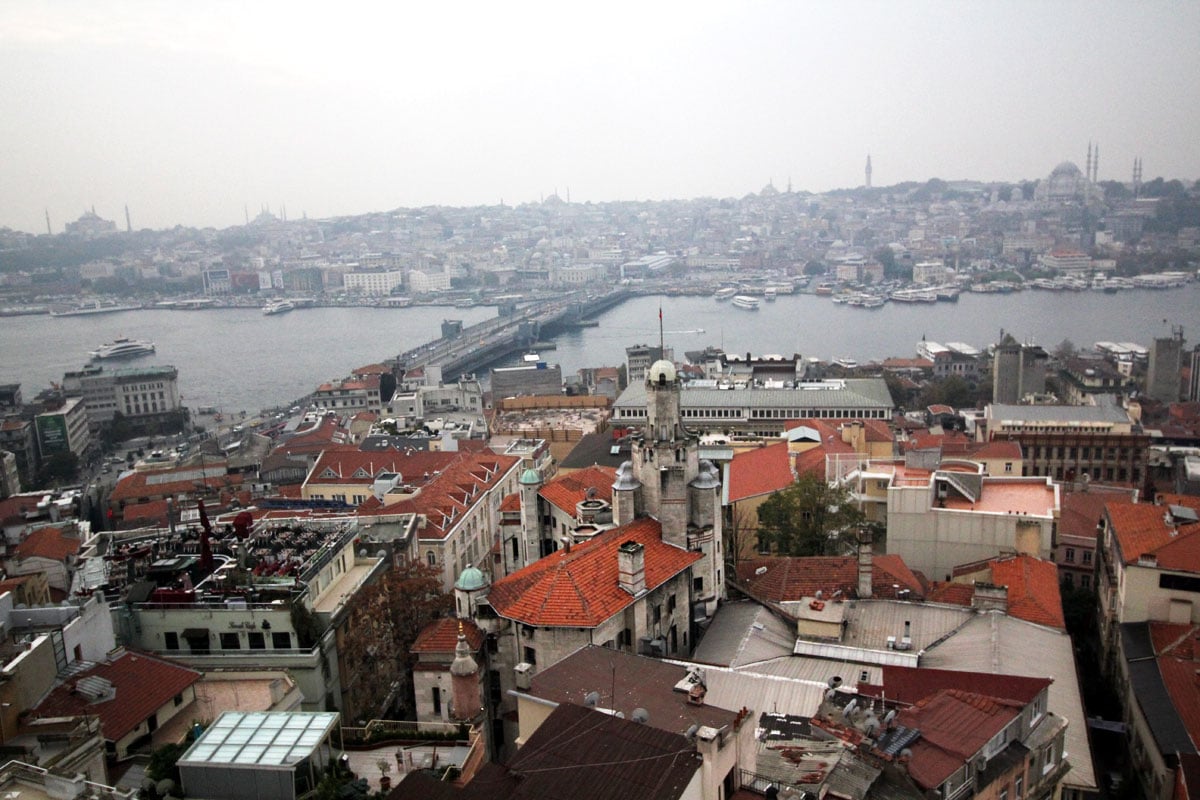 Activity Duration: Whole day / Admission Fees: Varies between attractions. Click on the link above for more information.
4. Take a Cruise on the Bosphorus with Şehir Hatları
Going on a scenic all-day cruise of the Bosphorus is one of Istanbul's greatest pleasures according to many. They're right. Şehir Hatları is Istanbul's official ferry company and offers three Bosphorus Cruises — Full, Short, and Moonlight (Evening). The Short Cruise takes you on a two-hour loop while the Full and Moonlight Cruises last for six hours and take you all the way to Anadolu Kavağı, which is the last dock before the Black Sea. It's a charming seaside town where you can have a delicious seafood lunch or dinner by the water.
Check out my post on the Bosphorus Cruise with Şehir Hatları for more pictures and information.

Activity Duration: 2 or 6 hrs / Cost: 25TL (Full), 12TL (Short), 20TL (Moonlight)
5. Marvel at the Mosaics in Chora Church
Compared to other attractions, Chora Church is out of the way but it's worth the effort. A small Byzantine church converted to a mosque before being turned into a museum, it's home to what many call the most stunning mosaics in Istanbul.
Check out my post on Chora Church (Kariye Museum) in Istanbul for more pictures and information.

Activity Duration: Less than 1 hr / Admission: 15TL (included in 5-day Istanbul Museum Pass)
6. Explore the Trendy Asian Side
With the majority of tourist attractions located on the European side, most first-time travelers to Istanbul don't venture into the Asian side of the city. Had it not been for Çiya Sofrası and Walter's Coffee Roastery, then we wouldn't have gone there either. Home to a maze of cafes, bars, restaurants, and some trendy neighborhoods, the Asian side has much to offer and is well worth a day if you can spare it.
Here's a video I took walking around Kadıköy Market. As you'll see, it's a food lover's dream.
27 THINGS TO EAT & DRINK
Considered one of the world's greatest cuisines because of its diversity, long history, and the legacy left behind by an imperial kitchen, it seemed that every region we visited had something interesting to offer. Check out my post for a list of 27 delicious things to eat and drink in Turkey.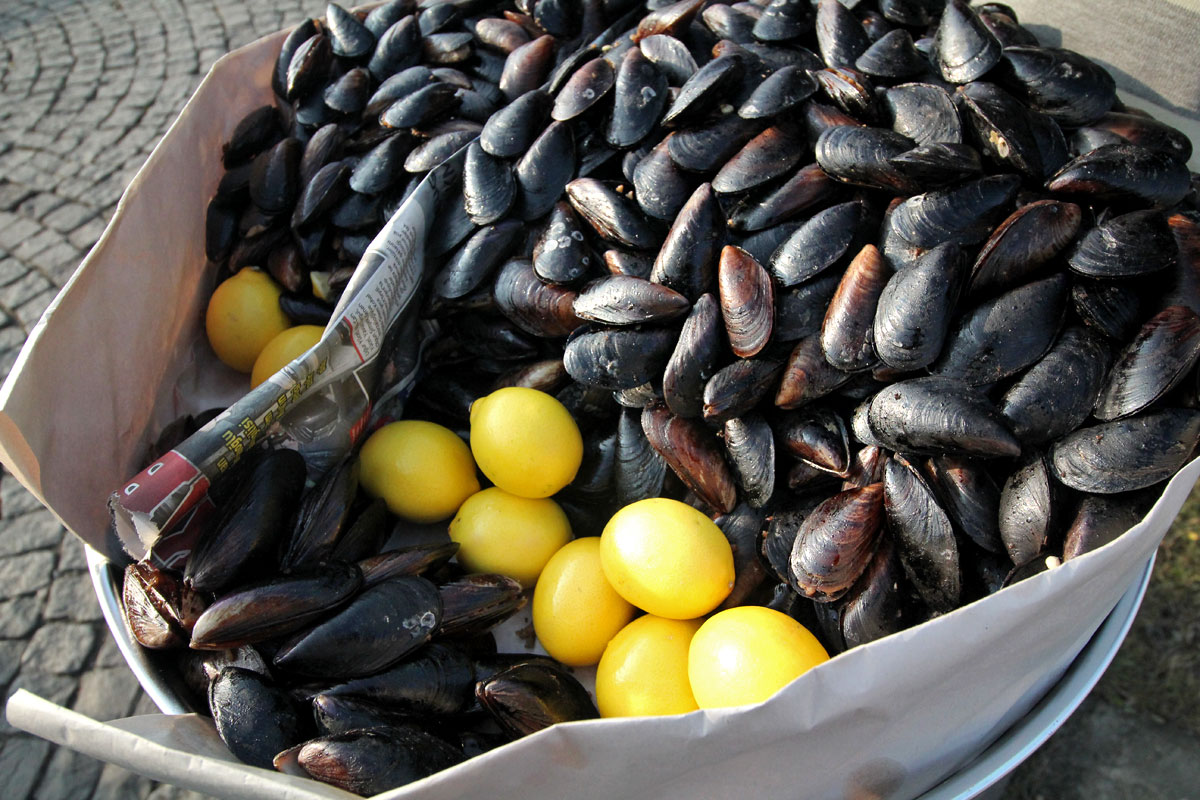 Midye Dolmas — mussels stuffed with herbed rice, pine nuts, and currants
WHERE TO EAT
1. Çiya Sofrası
Located in bustling Kadıköy Market on the Asian side of Istanbul, Çiya Sofrası has been hailed by more than one source as possibly the best restaurant in all of Istanbul. What makes it unique is that the owner Musa Dağdeviren isn't just a chef, he's also a culinary anthropologist. Collecting recipes from all over Turkey, he frequently offers unusual regional dishes that you won't find anywhere else. Highly recommended and one of the best meals we had in Istanbul.
Check out my post on Çiya Sofrası in Istanbul for more pictures and information.

Expect to Spend: Around 25-30TL per person with drinks
2. Dürümzade
Dürümzade was one of the restaurants featured on the Istanbul episode of No Reservations with Anthony Bourdain. They specialize in dürüm, a type of sandwich made by rolling flatbread around döner kebab fillings. We tried dürüm four times at different restaurants in two weeks. All were good but the offerings at Dürümzade were a cut above the rest. It was probably the single best thing I ate in Turkey.
Check out my post on Dürümzade in Istanbul for more pictures and information.

Expect to Spend: Around 10-15TL per person with drinks
3. Kizilkayalar
Another restaurant featured on No Reservations, Kizilkayalar is home to these strange but appealing "wet" (islak) burgers. They get their radioactive orange coloring from being dunked in a garlicky tomato sauce then being left to steam in a hamam-style glass box. A staple among late night boozers in Taksim Square, they're moist, chewy, garlicky, and dangerously addictive.
Check out my post on Kizilkayalar in Istanbul for more pictures and information.

Expect to Spend: Around 6TL per person with drinks
4. Tarihi Sultanahmet Koftecisi Selim Usta
Being a tourist hub, there are plenty of restaurants to choose from in Sultanahmet. Unfortunately, most are touristy offering subpar, overpriced food. This mouthful of a restaurant — said to serve some of the best kofte (meatballs) in Istanbul — is an exception. It's conveniently located just a few steps away from the Sultanahmet tram stop.
Check out my post on Tarihi Sultanahmet Koftecisi Selim Usta in Istanbul for more pictures and information.

Expect to Spend: Around 20-25TL per person with drinks
5. Halil Usta
This restaurant just off Taksim Square in Beyoğlu was home to some seriously delicious lahmacun. Resembling a thin cheese-less pizza, lahmacun is actually a type of wrap topped with minced meat (commonly beef or lamb), vegetables, herbs, onions, tomatoes, and parsley. Wafer-thin, crisp around the edges but chewy towards the center, you roll it up like a burrito to eat. So good.
Check out my post on Halil Usta in Istanbul for more pictures and information.

Expect to Spend: Around 10-15TL per person with drinks
6. Lezizhan
We found this place by accident when visiting Chora Church. Lezizhan specializes in çiğ köfte, which is traditionally a raw meat dish made with either beef or lamb and commonly served cold as a meze or in a dürüm. Cold and spicy with a distinct peppery flavor, it was without a doubt one of the most interesting dishes we had in Turkey. Ironically, most commercially sold çiğ köfte nowadays (including Lezizhan) is required by law to be vegetarian for health precautions.
Check out my post on Lezizhan in Istanbul for more pictures and information.

Expect to Spend: Around 6-9TL per person with drinks
TRAVEL TIPS
1. Plan your Trip with Sygic Travel (formerly Tripomatic)
This is my favorite travel app. I use it to plan all our trips. With this free app that you can use on your desktop and mobile devices, you can plot points of interest on a map, including your hotel, so you can see exactly how far you need to travel between points. It allows you to group attractions together per day based on location. With pocket wifi, it can turn your mobile phone into a GPS tracking device so you can easily make your way between points. Pretty awesome right? Check out my full post on the Sygic Travel app for more information.
You can follow the link to check out our Istanbul itinerary on Sygic Travel. You can also get a download link to our entire 2-week Turkey itinerary in editable Word format by signing up for our FREE newsletter below.
2. Rent a Pocket Wifi Device
A constant wifi connection is a must when traveling these days, especially with Sygic Travel's GPS tool being such a lifesaver. We never go anywhere now without renting a pocket wifi device first.
We rented the device from Alldaywifi for just USD 5 a day with unlimited data. We used it all throughout our Turkey trip — from Istanbul to Selçuk to Pamukkale to Cappadocia — without experiencing any interruptions in service. It also came with a powerbank which proved very handy. After using the device the entire day, the battery would go red around 6-7PM so we'd plug it in to the powerbank for a couple more hours of juice.
You can have it delivered to any hotel in Istanbul or pick it up at Ataturk Airport. Before departing Turkey, you can leave it with your hotel's reception desk as they currently don't offer airport drop-off. Delivery and pickup within Istanbul is free, but anywhere else will incur a shipment cost of USD 10 each way.
Follow the link to rent a pocket wifi device from Alldaywifi. I suggest reserving it at least a week before your trip.


3. Invest in the 5-day Istanbul Museum Pass
It's highly recommended you invest in the 5-day Istanbul Museum Pass. For just 85TL, it gives you access to most of the sites mentioned here along with a few others within 120 hours after its first use. To give you an idea how much money you'll be saving, admission to the museums suggested in this guide — Ayasofya, Topkapi Palace, the Archaeology Museums, Ibrahim Pasa Palace, and Chora Church — amounts to 110TL, so you'll already be recouping your investment just by visiting those five sites alone. On top of that, a valid museum pass entitles you to 25% off any Şehir Hatları Bosphorus cruise.
Available at the ticketing office of any participating museum, it'll save you a lot of time as well since you won't have to line up to buy tickets at every site. Some of these museums are hugely popular, especially during peak seasons, so lines can get pretty long. Check out this post on Turkey Travel Planner for a list of participating museums.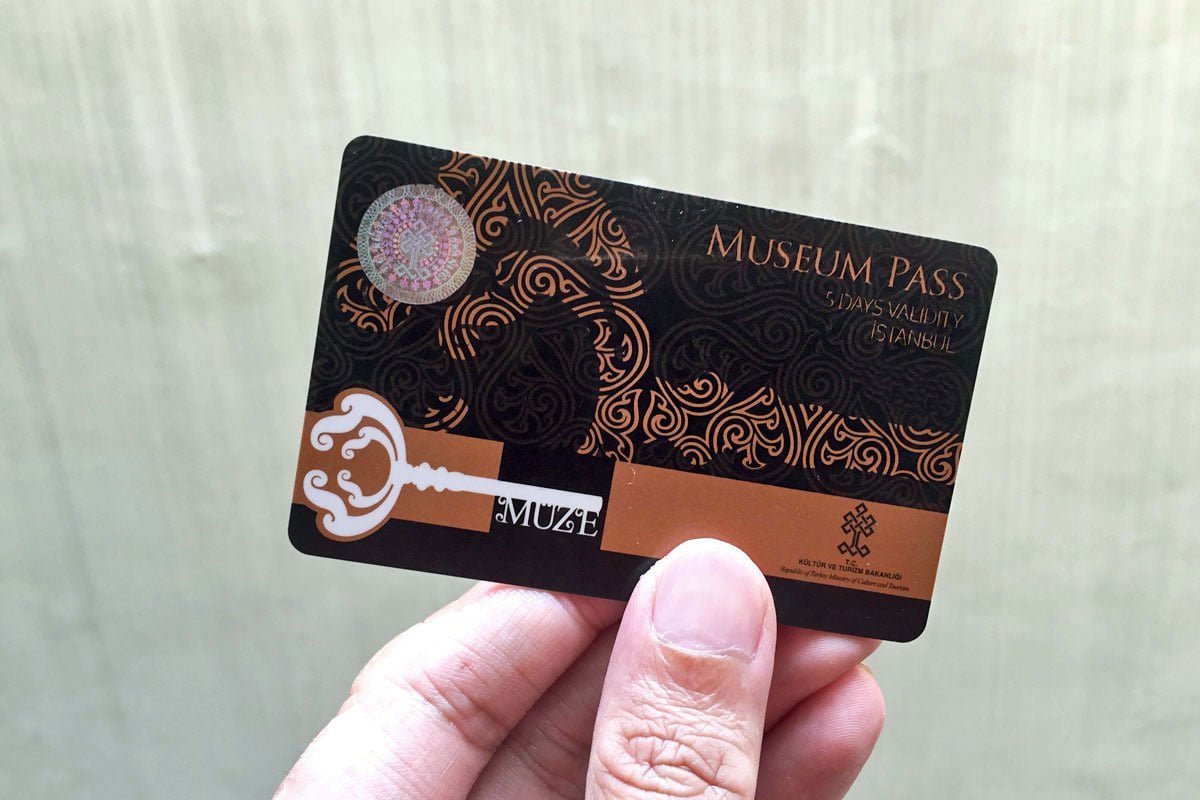 4. Know When Museums are Closed
Many of Istanbul's museums and attractions are closed one day of the week. Know when they close so you can plan accordingly.
Ayasofya — Monday
Istanbul Archaeology Museums — Monday
Ibrahim Pasa Palace (Turkish & Islamic Arts Museum) — Monday
Dolmabahce Palace — Monday and Thursday
Topkapi Palace — Tuesday
Chora Church — Wednesday
Grand Bazaar — Sunday
5. Save Money with an Istanbulkart
To be honest, we didn't get an Istanbulkart because I found its discount scheme confusing. I figured we'd be saving an insignificant amount anyway so it wasn't worth the hassle. I was wrong. With each ride AND every transfer on Istanbul's public transportation system costing 4TL, the cost can quickly add up. If you'll be staying in the city for more than a couple of days and taking public transportation often, then it's worth the investment. I calculated how much we would have saved had I bought Istanbulkarts, and we would have saved 71.40TL even with the initial cost of the cards!
With an Istanbulkart, you'll pay just 2.30TL for the first ride. On top of that, you'll get up to five discounted transfers within two hours of your first ride. Here's the discount scheme as derived from the IETT website:
First ride — 2.30TL
1st transfer — 1.65TL
2nd transfer — 1.25TL
3rd, 4th, 5th transfer — 0.85TL each
To put that in practical terms, going from Atatürk to Taksim requires two transfers and would normally cost you 12TL (4TL x 3). With an Istanbulkart, that same trip will cost you just 5.20TL (2.30TL + 1.65TL + 1.25TL). Multiply that by two people and that's a savings of 13.60TL for a one-way trip. You can use one Istanbulkart for up to five people, but according to this TripAdvisor thread, it's best to get one each if you plan to use it extensively. Multiple passengers can use the same card but only one person will get a discount.
You can purchase an Istanbulkart at major metro stations like the airport, Sultanahmet, or Eminönü. You can also buy it at newspaper kiosks, though the cost is slightly higher. At metro station machines, the initial investment is 10TL. 6TL is for the cost of the card, leaving you with 4TL initial credit. You can then top it up as you wish, though 20TL per person should be a good start since any unused amount at the end of your trip is non-refundable.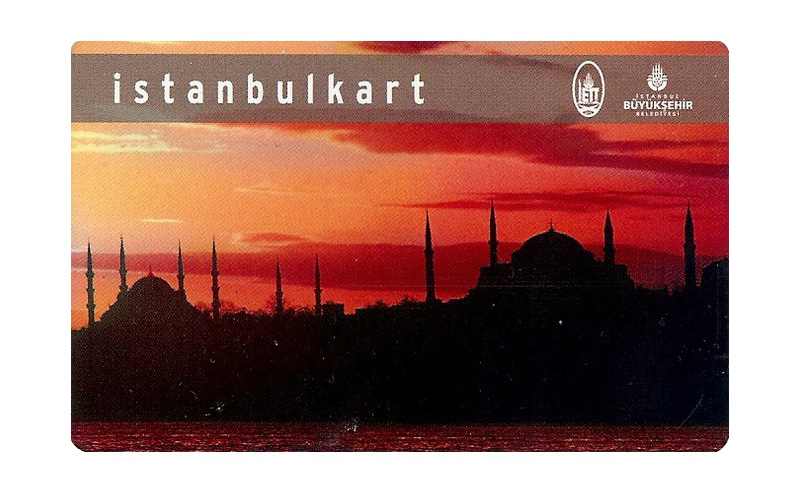 6. Check for Discount Passes
There are many websites that offer discount passes to tours and services. One of the biggest is Viator. They offer tours and activities to many cities around the world, including Istanbul. Viator is owned by TripAdvisor so you know they're solid. If you're looking for deals on tours, transfers, shows, etc., then you may want to search through this list of Istanbul attractions on Viator. Alternatively, you can search for attraction deals on Kkday as well.
7. Get Travel Insurance
To be honest, it was only recently when we started buying travel insurance. Back when we traveled just once or twice a year, travel insurance felt more like an added expense, one we didn't need. But now that we travel more, I understand how important it is to have it. Fact is, you never know what can happen on the road. It's one of those things that you hope you never have to use, but if you do wind up needing it, then you'll be thanking the gods that you had it. Or cursing them if you didn't.
Though I do find it more necessary now, it's still up to you if you think you need it. A 3-day trip to Osaka just shopping and eating may not really call for insurance but if you plan on doing more active things like bungee jumping, horseback riding, or going on a hot air balloon ride, then I'd say travel insurance is a must.
We buy travel insurance from World Nomads because every long-term traveler I know recommends it. From the sound of it, they're the best in the industry by a mile. Not only do they provide a high coverage limit for medical expenses (up to USD 5 million with the Standard package), they also cover things like trip delays, missed flight connections, theft/loss of passport and luggage, etc. Follow this link to learn more and get a free travel insurance quote from World Nomads. It's super quick and easy.
8. Avoid Demonstrations and Large Public Gatherings
The recent bombings in Istanbul and Ankara have dealt a major blow to Turkey's tourism industry. I emailed the owner of Antique House after the bombing in Sultanahmet and I could feel the sadness in his voice. We fell in love with the Turkish people so it's heartbreaking to see them go through this.
I know these bombings will frighten away many tourists and understandably so, but that's exactly what these terrorists want. If you allow fear to get the best of you, then you let them win. We went not too long after the bombing in Ankara and we never felt like we were in any danger anywhere. Many travelers have expressed the same in the wake of more recent events. If you think about it, the chances of you being at exactly the right spot at precisely the wrong time are minuscule to none. There's as much of a chance of you getting hit by a bus in your own city. The way I see it, if it's your time to go, then it's your time to go. There's nothing you can do about it.
So long as you remain vigilant, monitor travel advisory websites, and stay away from public demonstrations and large gatherings, then you should be fine.
9. Know When and How Much to Tip
Tipping is generally modest in Turkey, around 5% at restaurants and a few lira for porters and other similar services. Try to tip in TL as much as possible and give it directly to your server. At inexpensive restaurants, around 5% is enough. At fine dining establishments, 10-15% is expected. For porters at hotels, airports, or train and bus stations, 2-3TL per bag should suffice. Taxi drivers usually aren't given a tip, but you should round the fare up to a convenient amount (ie 20.30TL to 21TL). Tips to tour guides and drivers are at your discretion. If you were happy with the day's tour, then a group tip of around 20TL for the guide and 15TL for the driver would be appreciated. Keep in mind that this is the total tip from the entire group, not each individual.
10. Bring the Right Power Adapter
Electrical outlets in Turkey are round so plugs are typically Type C or Type F. Be sure to bring the right power adapters for your devices. Electrical voltage is 230V.
A bible for all things Turkey. Tom Brosnahan is an American travel writer who's been visiting Turkey for the greater part of 40 years. He's about as knowledgeable and well-connected as any non-local, and his website — turkeytravelplanner.com — was an invaluable resource when planning our trip. The navigation is a little confusing but the wealth of information is impressive. I suggest referring to it should you need more in-depth knowledge of Turkey.
HOW TO GET AROUND
The Istanbul public transportation system is like the Jolie-Pitt family — it's diverse. It's comprised of metro lines, trams, funiculars, cable cars, ferries, and buses. Unlike city rail systems where you pay the total fare at the start regardless of how many transfers you need to make to get to your destination, each ride and transfer on the Istanbul system costs 4TL. So if it takes three rides to get to your destination, then the total fare will be 12TL (4TL x 3). At first, I thought 4TL a ride was cheap, but it can get pretty expensive if you're paying 8-12TL per one-way trip. If you plan on taking the public transportation system often, then the Istanbulkart as described in the TRAVEL TIPS section above would be a good investment.
Taxis are plentiful but the public transportation system is efficient enough so we never had to take one to get around. On top of that, traffic can get pretty atrocious during rush hour so it isn't advisable during those times. To get to Atatürk from our hotel in Sultanahmet, we arranged for an airport shuttle through our hotel for just 5 Euros each. Because of potential traffic however, be sure to ask your hotel if it's advisable for the time of your flight. If not, then the public transportation system may be best.
Have fun!
I'm not an expert on Istanbul nor Turkey but I do hope that you find this guide useful. I'm only sharing some of the things I learned from our trip. If you have any suggestions or simply want to share your own experiences, then please feel free to do so in the comments section below. You're welcome to join our Facebook Travel Group as well. We'd love to hear from you.
Thanks for stopping by and have an awesome time exploring the mesmerizing city of Istanbul!
OUR GEAR
These are some of the things we brought with us to Istanbul. As you can tell, I document a lot of content for this blog so most of the things I bring are photo and video equipment. 😆 If you'd like to see what other gear we use, then you can check out our "What's in Our Backpack?" post. (NOTE: The following links are Amazon affiliate links.)
Disclosure
Some of the links in this guide are affiliate links, meaning we'll get a small commission if you make a purchase at NO extra cost to you. We only recommend products and services that we use ourselves and firmly believe in. We really appreciate your support as this helps us make more of these free travel guides. Thank you!
JB is one half of Will Fly for Food and its chief itinerary maker.  He's the one to blame for all the crappy photos and verbal diarrhea on this blog.  Don't listen to him.
Latest posts by JB Macatulad (see all)