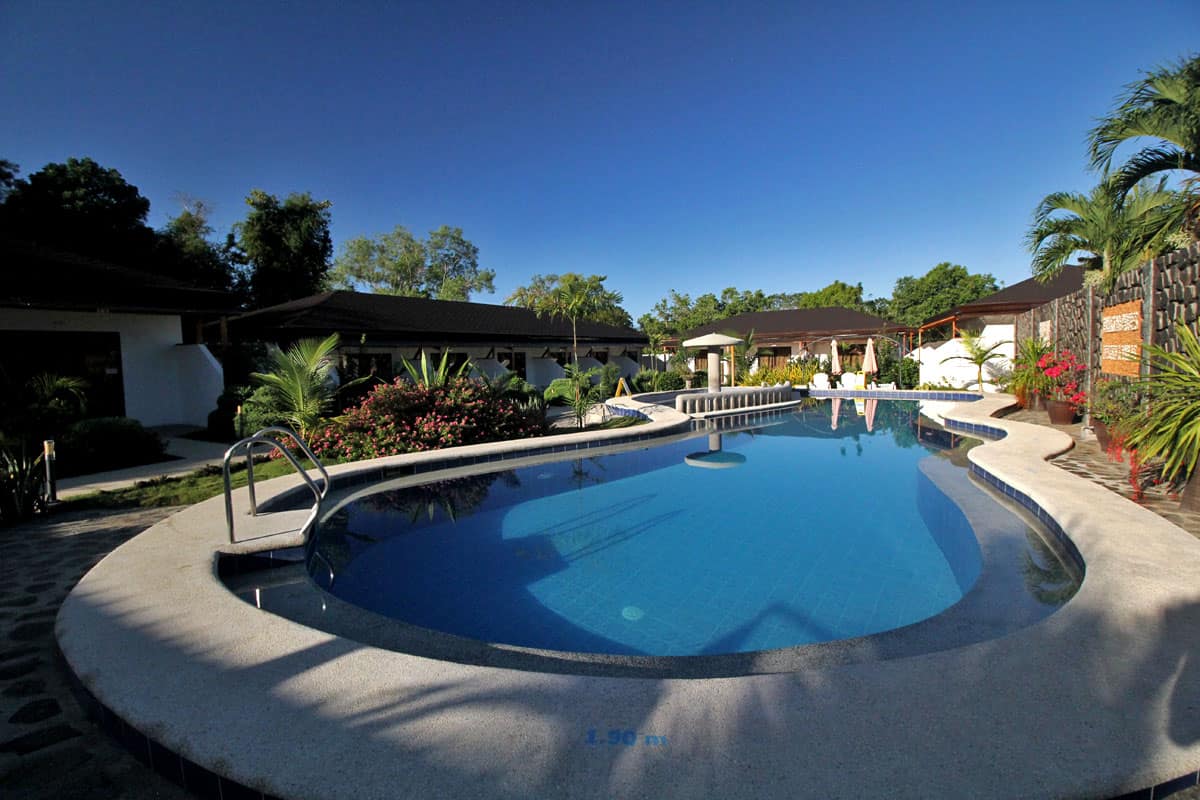 NOTICE: Some of the information on this website may have changed due to the current global situation. It's important to check with the proper authorities for the latest updates on travel restrictions and requirements. You can also check the Flatten the Curve website for information on global travel restrictions.
DISCLAIMER: You are reading the information on this website at your own free will and any reliance you place on said information is strictly at your own risk. You can refer to this website's terms of use for more information.
DISCLOSURE: Some of our articles may contain affiliate links and sponsored brand mentions. Any affiliate partnerships or sponsorships are disclosed at the bottom of the article.
Some people like to be where the action is. They want to be close to the party and all the excitement. In Boracay, that would be Station 2. On Panglao Island, it's Alona Beach.
Married and in our mid-forties, Ren and I aren't that type of people anymore. We don't party but we do enjoy good food and drink. We like to try as many restaurants as we can while on holiday, and most of the time, the best restaurants are gathered around a central area where all the people are. We never eat at the same place twice on any trip, so it's important for us to stay in an area with peace and quiet but still be close enough to the chaos to have options.
A secluded resort just 2 km from bustling Alona Beach, Panglao Homes Resort & Villas gave us exactly that.
Island Living at Panglao Homes Resort & Villas
Panglao Homes is located just off the main road. Driving towards Alona Beach, you'll see this sign and driveway to your left.
See that little hut with the blue roof on the left? It's a sari-sari (convenience) store selling snacks, water, beer, and supplies for much cheaper than what you'd pay at the hotel. We bought beer there every night to drink in our room. 😉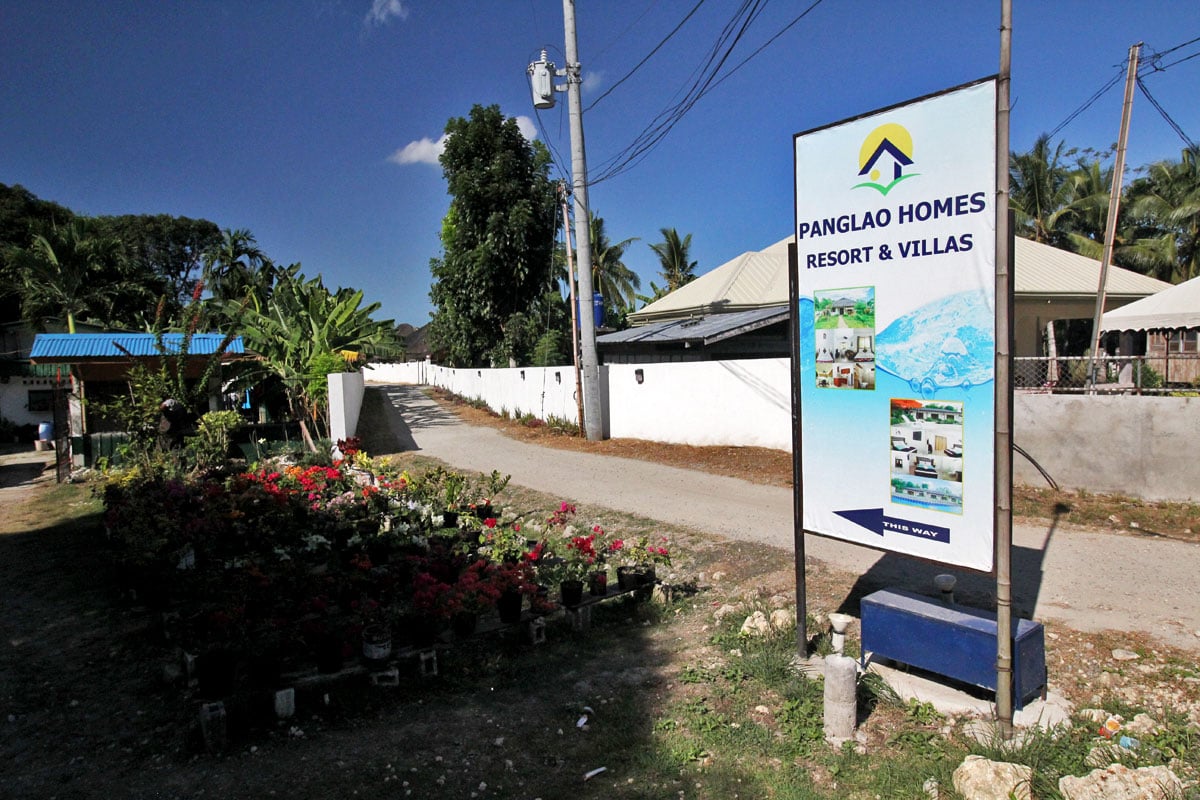 From the main road, it's about a 5-minute walk to the resort along this banana-tree-lined driveway.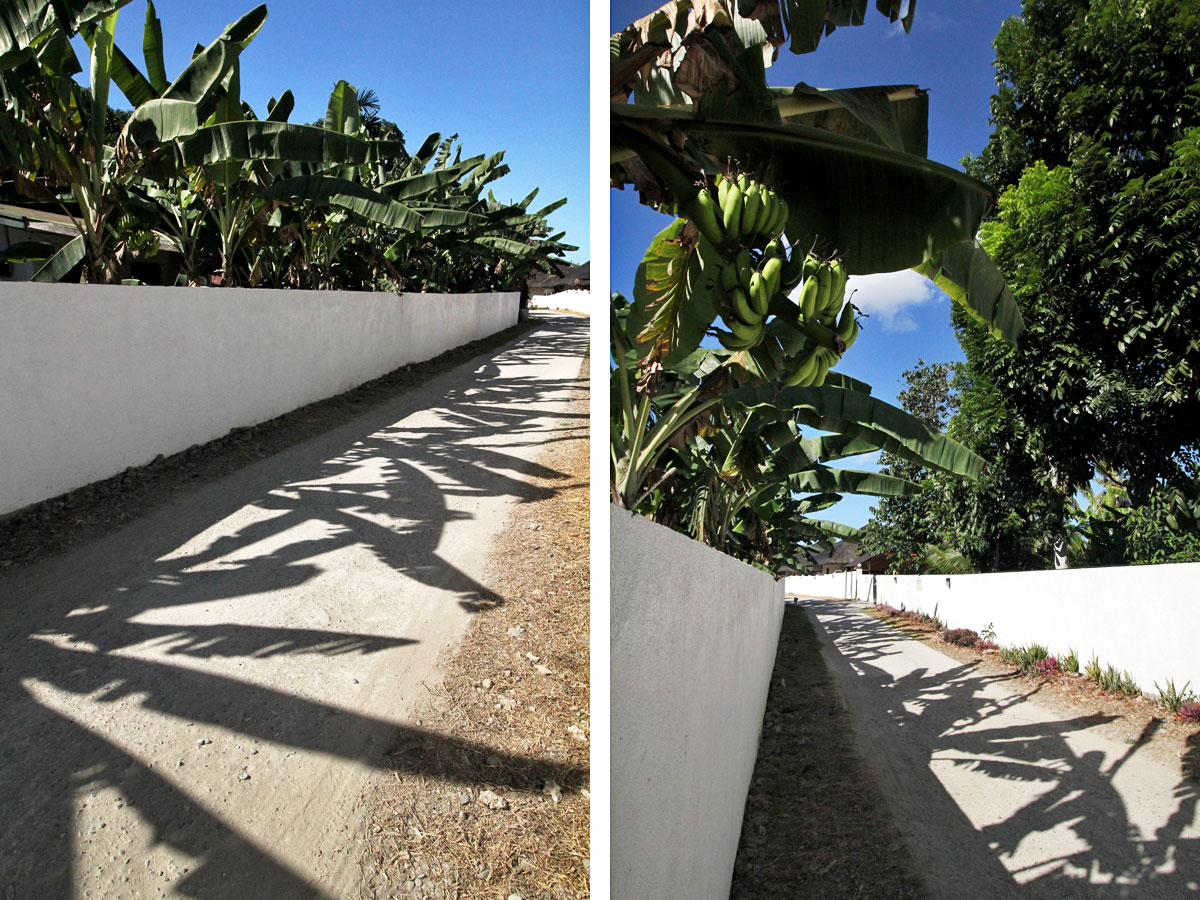 Lobby and dining area. Panglao Homes is just four years old so everything still feels fresh and new. Not digging those mint green cushions though.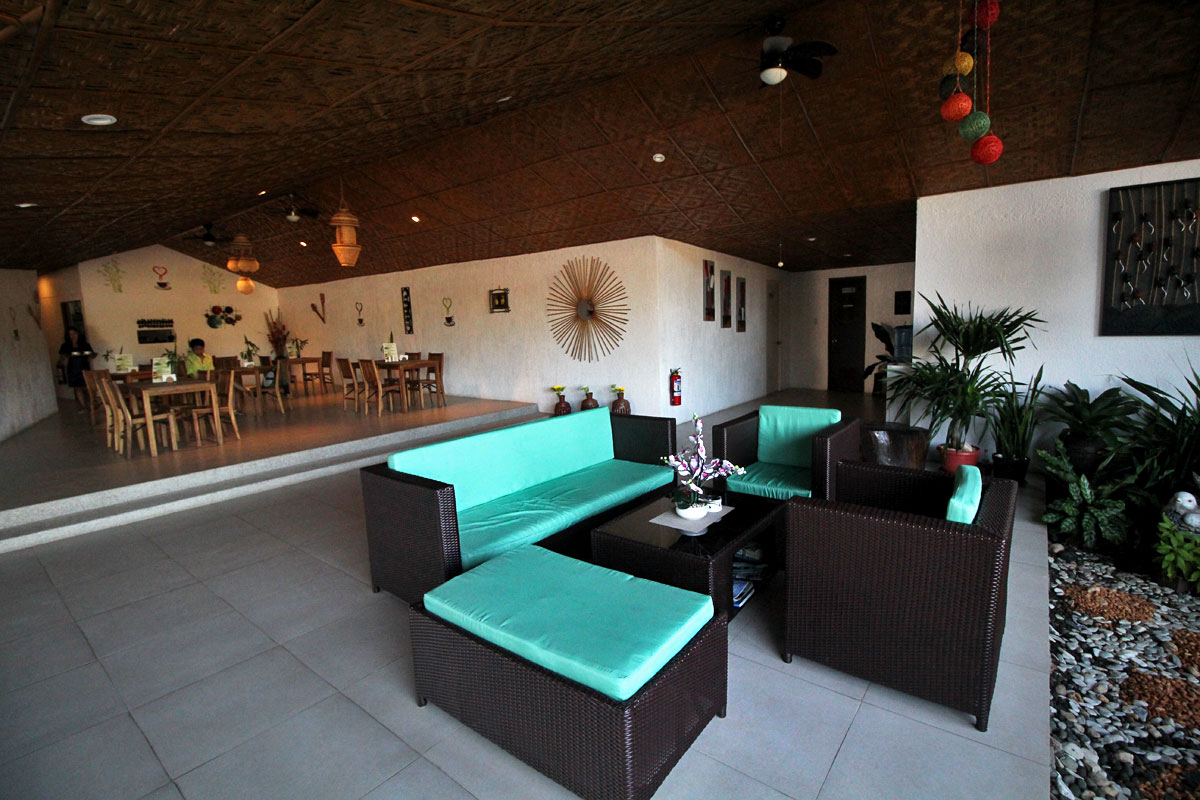 Cute plastic rhinos. They need a blue one to complete the colors of the Philippine flag. Panglao Homes is owned by a Turkish national who's married to a Filipina.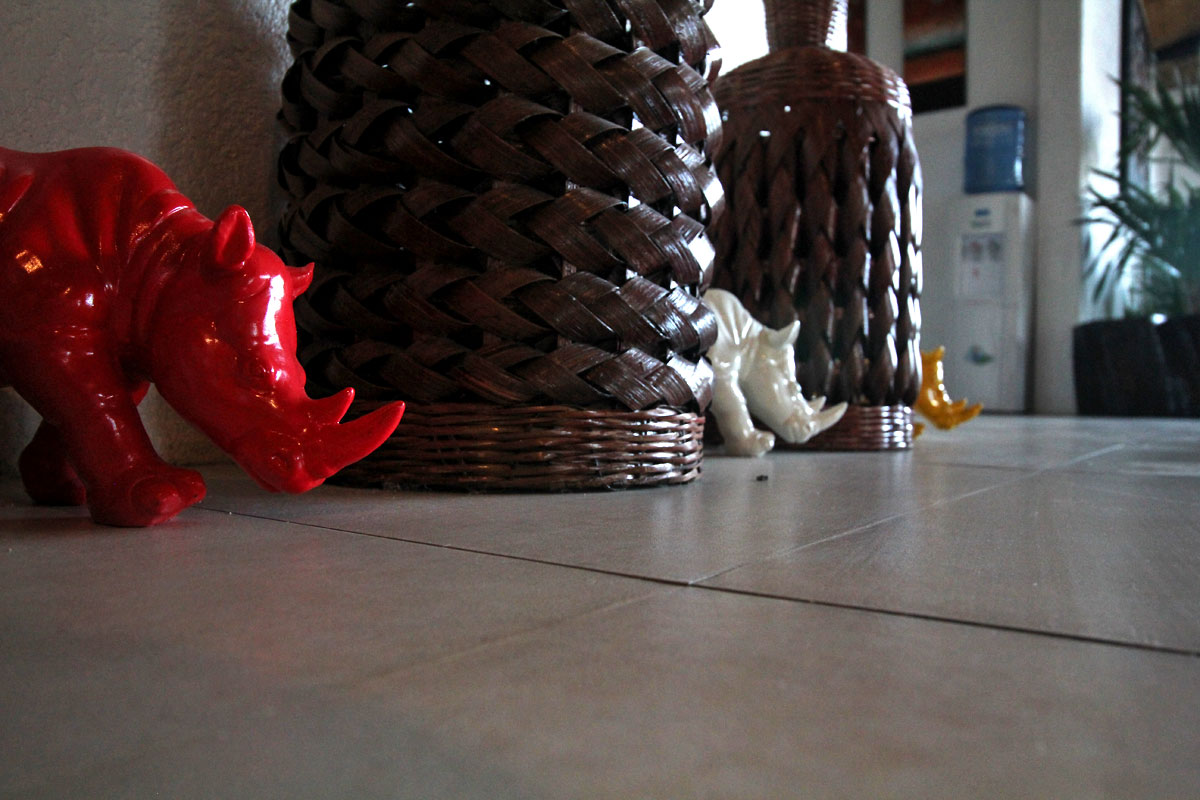 L: Interesting tarsier sculpture. The same artist did similar pieces in every room.
R: Massage cabana. I believe that special table is where you can get a 30-minute thermal relaxation massage for PHP 250. You can also get 1 hr Swedish and Shiatsu massages there or in your room for PHP 500.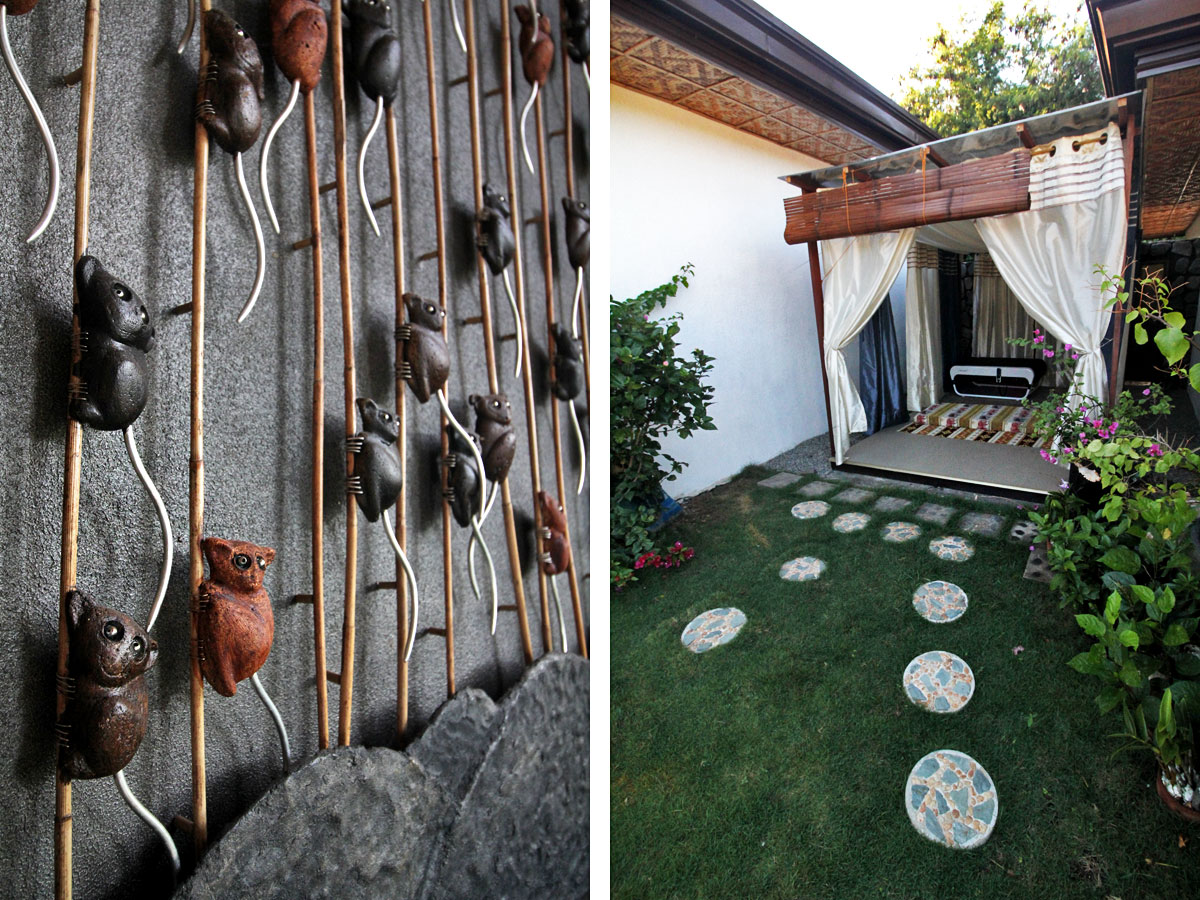 The rooms and swimming pool. I just loved the feel of this place.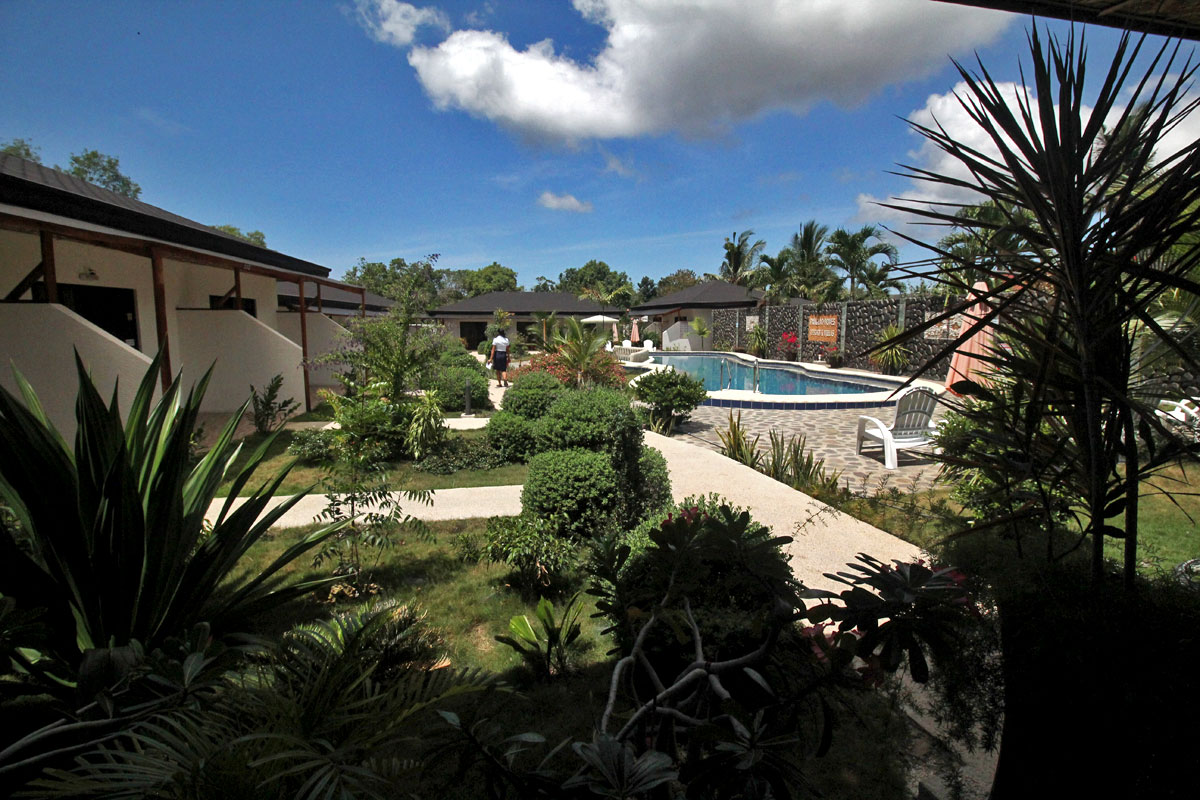 Swimming Pool
Some of the best features of Panglao Homes are their simple but beautiful swimming pool and well-tended garden.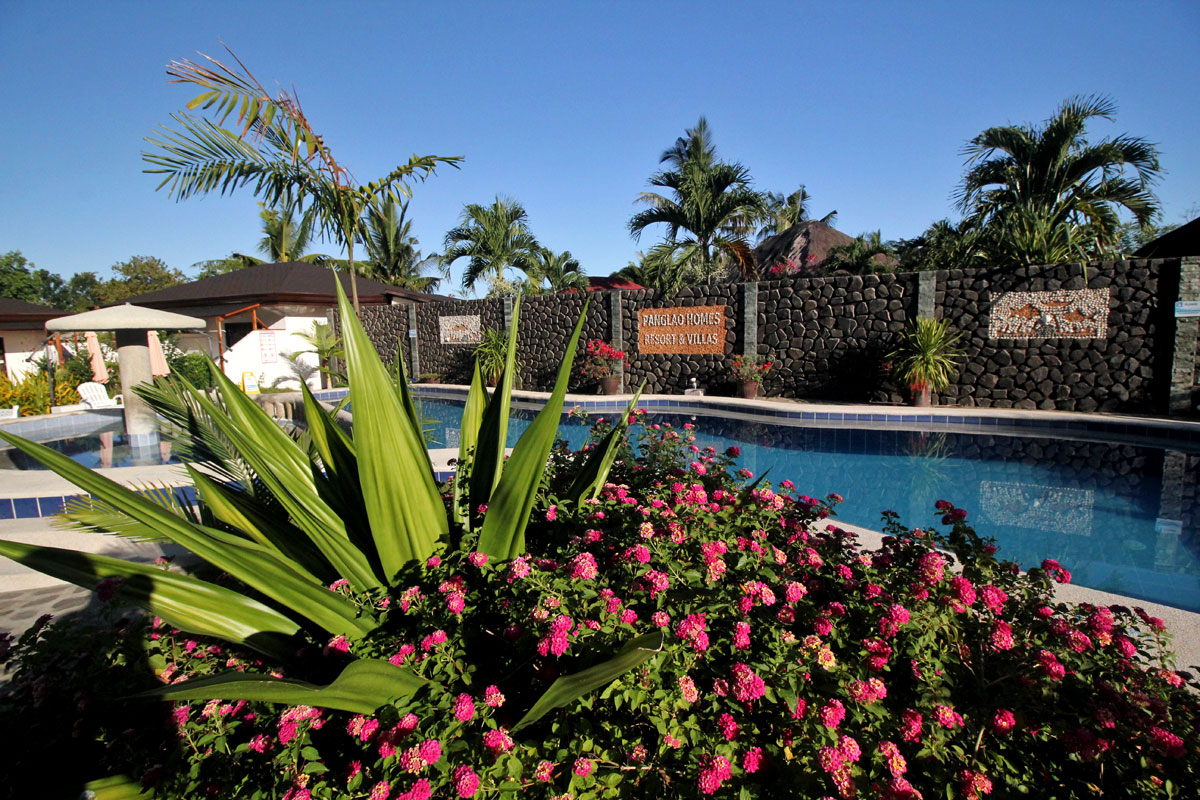 Nice huh? They treat the pool at night so swimming is allowed only from 8AM-8PM daily. They probably do it for safety reasons as well since there's no lifeguard.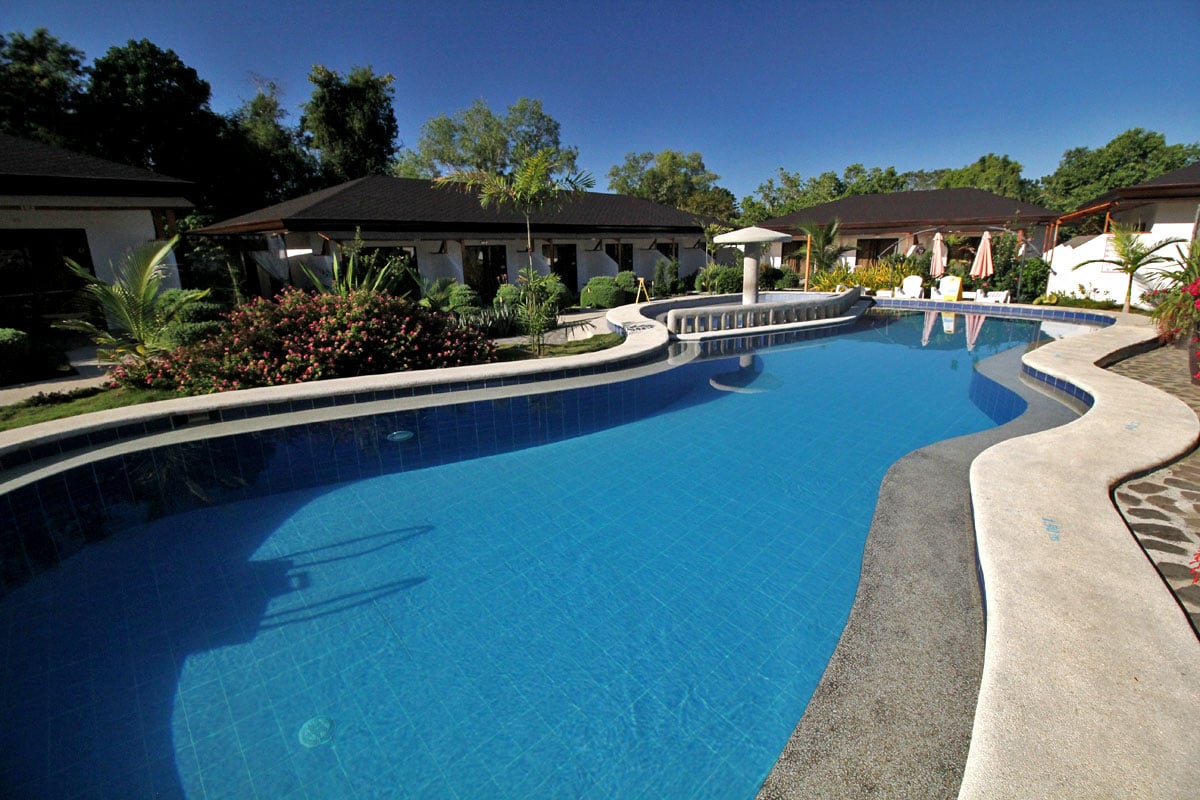 Kiddie pool with waterfall umbrella. They turn it on during the day.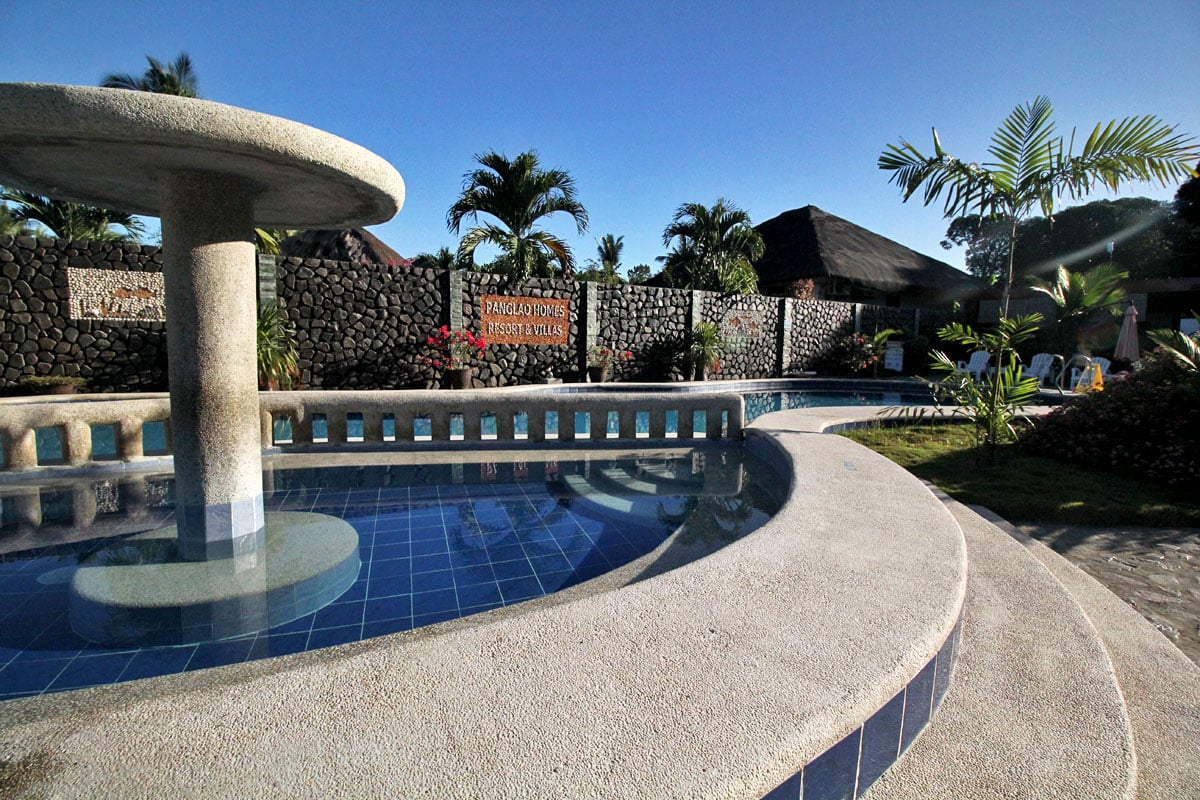 The Room
Each room has its own private deck with two chairs and a small table. Room rates in March 2016 were PHP 1,990 per night excluding breakfast.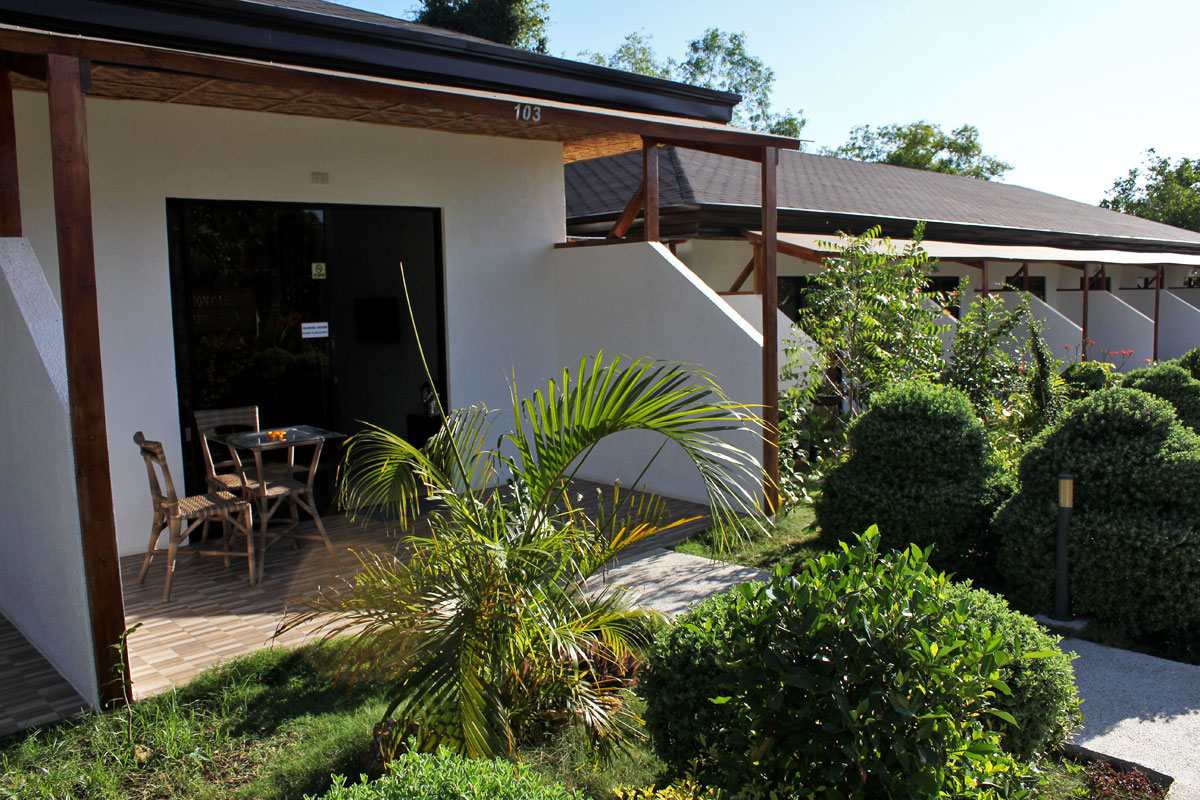 Loved the rooms here. They're so big and clean! The bed was super comfortable too. We aren't too finicky about rooms while on holiday since we're always out and about, but we really enjoyed this one.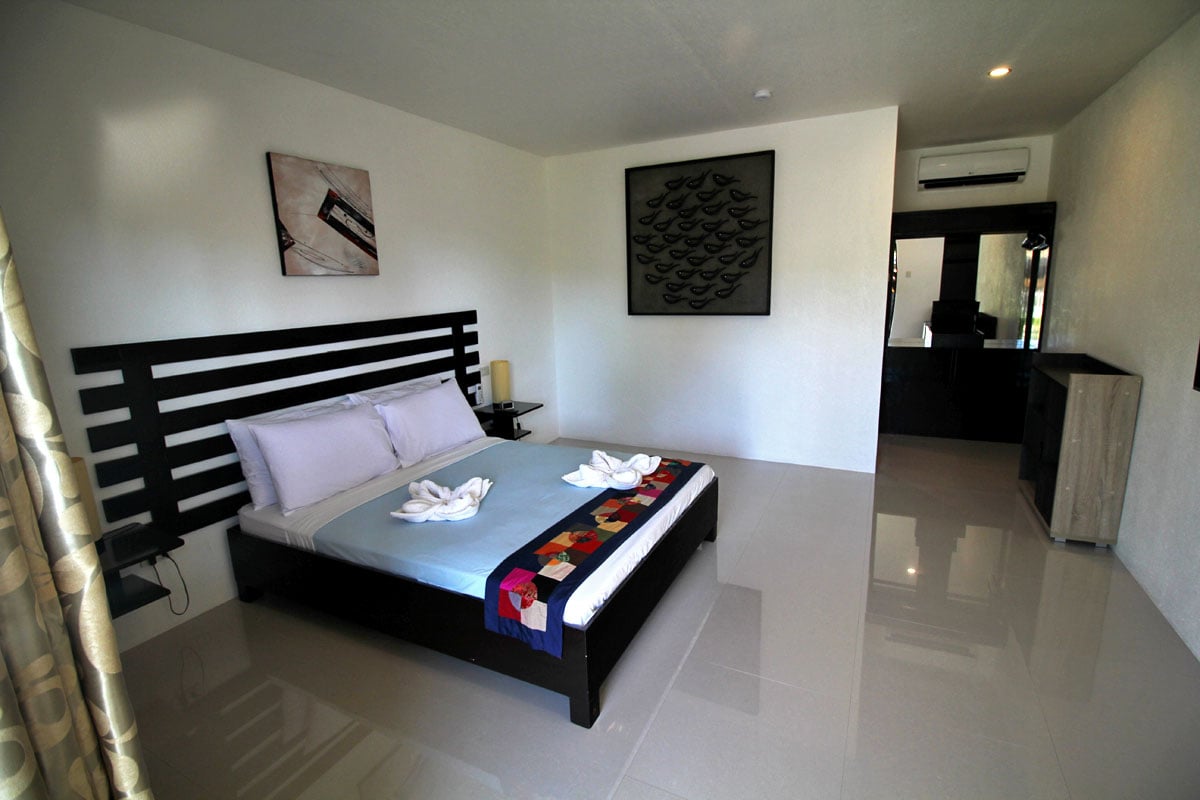 Flat-screen cable TV and towel flowers. There's free wifi in all the rooms and the hotel lobby, though connectivity at the time was virtually nonexistent.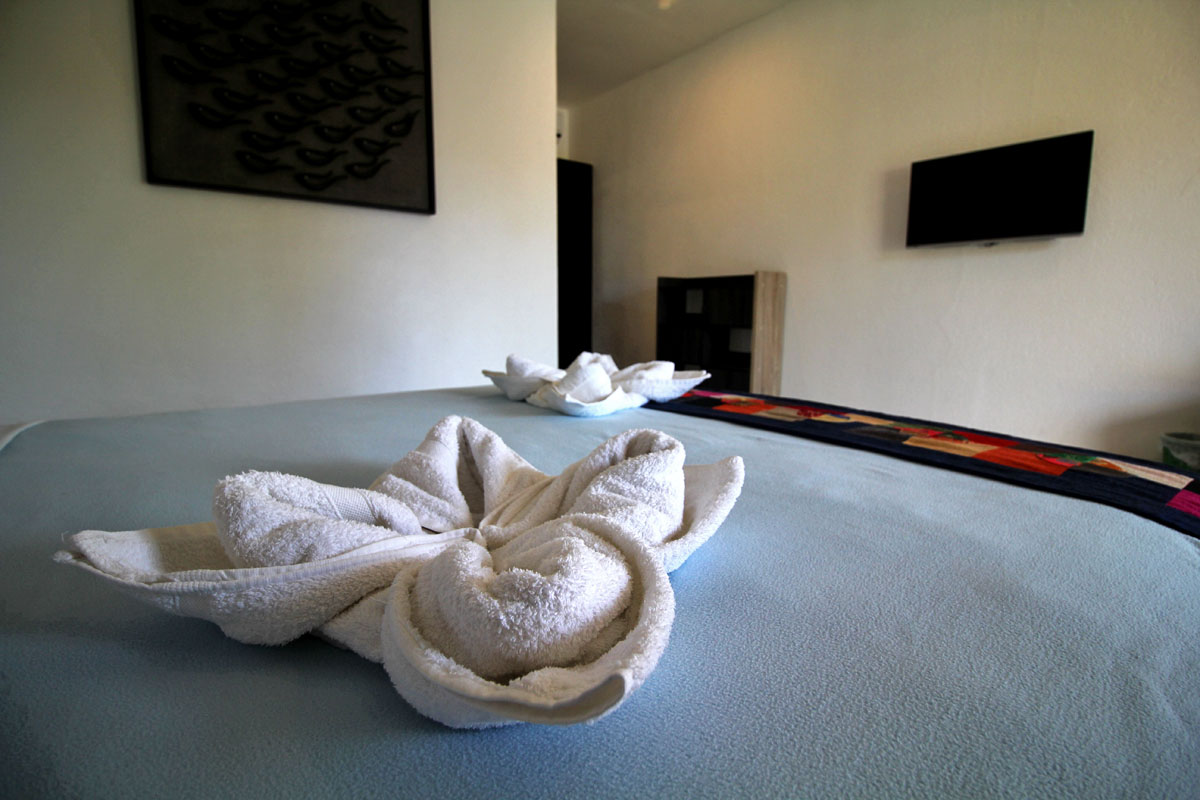 Spacious clean bathroom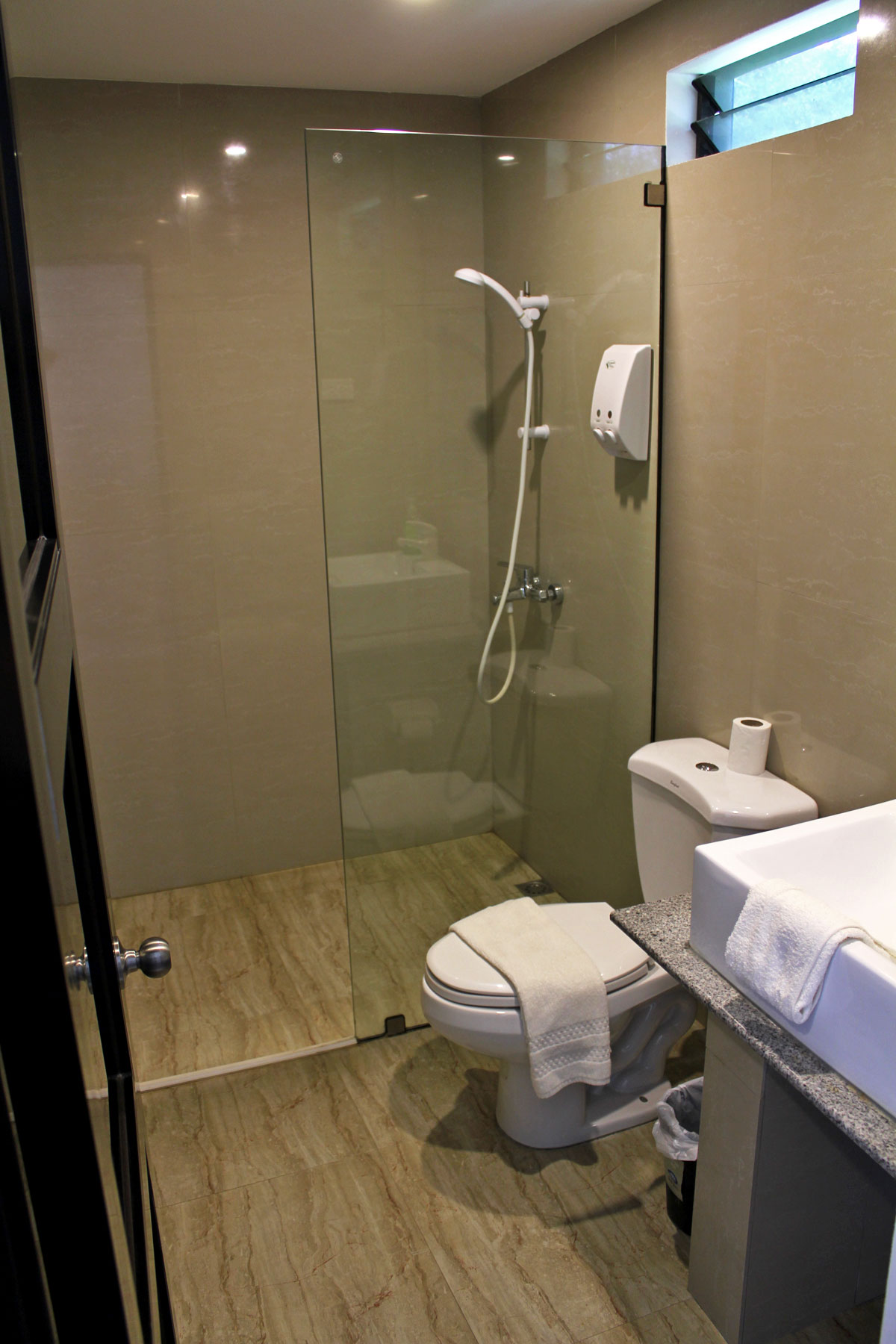 Safety box and closet space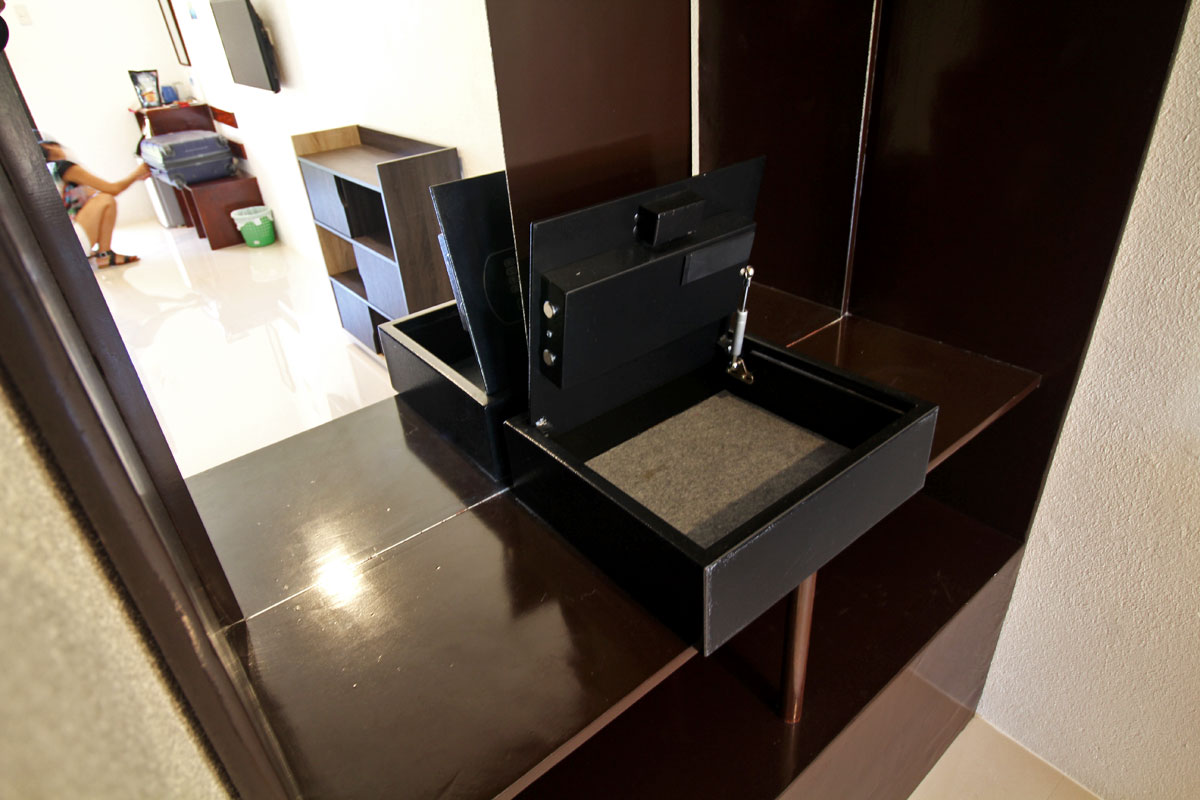 Mini-ref, luggage rack, and ocean-inspired artwork

Breakfast
As of this writing, Panglao Homes only serves breakfast. Available from 7-11AM daily, they offer a few items like Filipino and American breakfast sets. Prices range between PHP 200-300.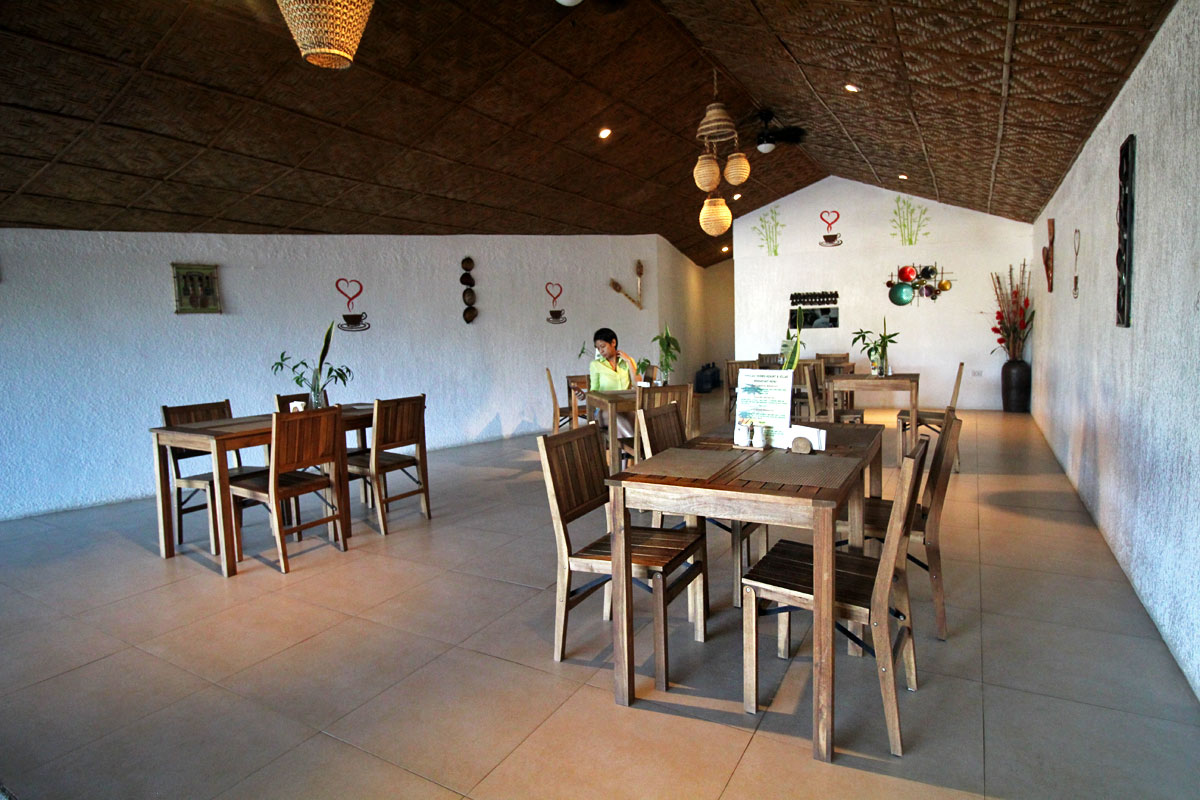 Filipino Breakfast — PHP 250 — with corned beef, fried rice, two eggs (any style), coffee or hot chocolate, and juice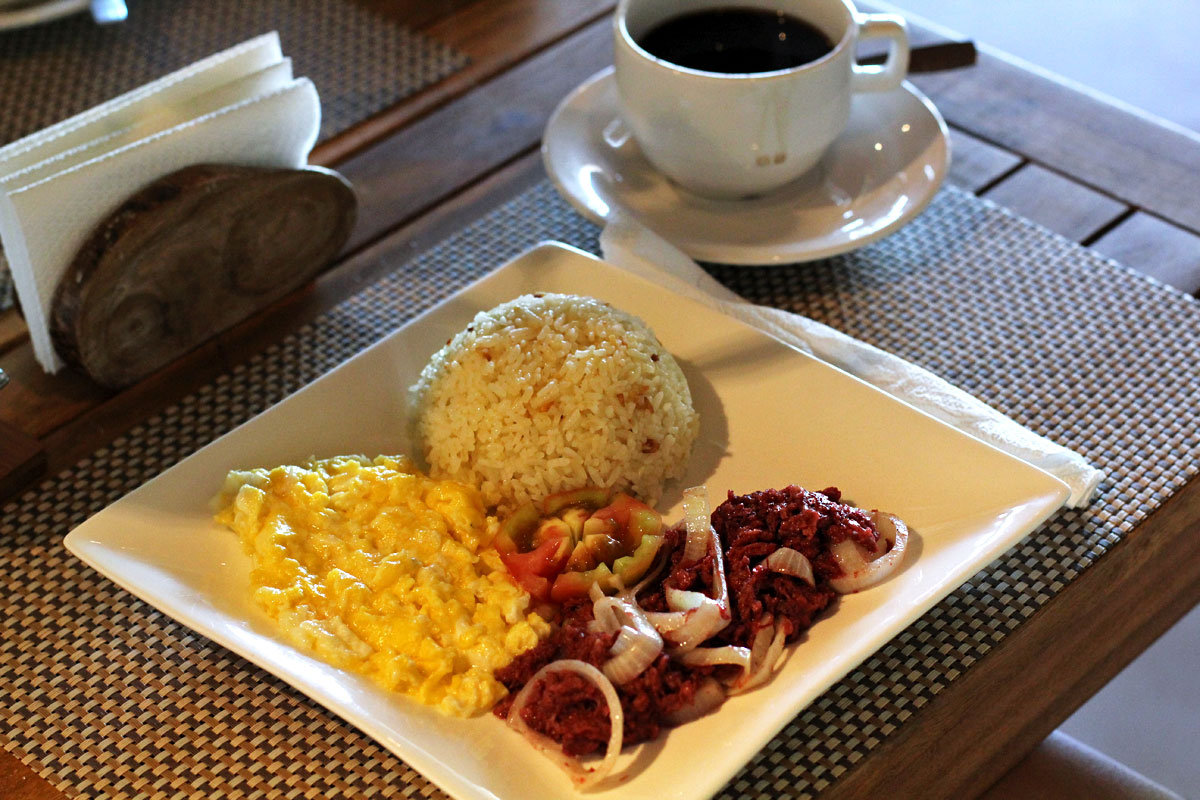 Filipino Breakfast — PHP 250 — with tocino, fried rice, two eggs (any style), coffee or hot chocolate, and juice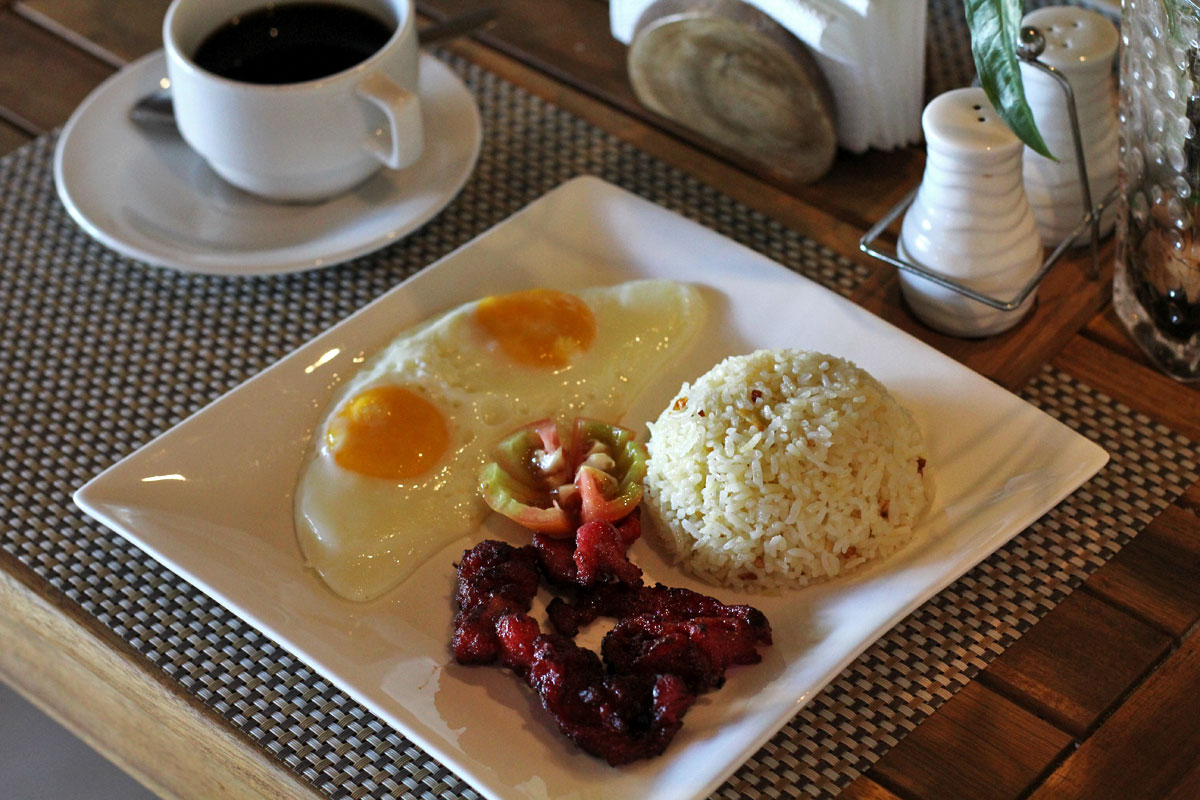 Omelette a la Denis — PHP 250 — with ham, peppers, mushrooms, onions, olives, tomatoes.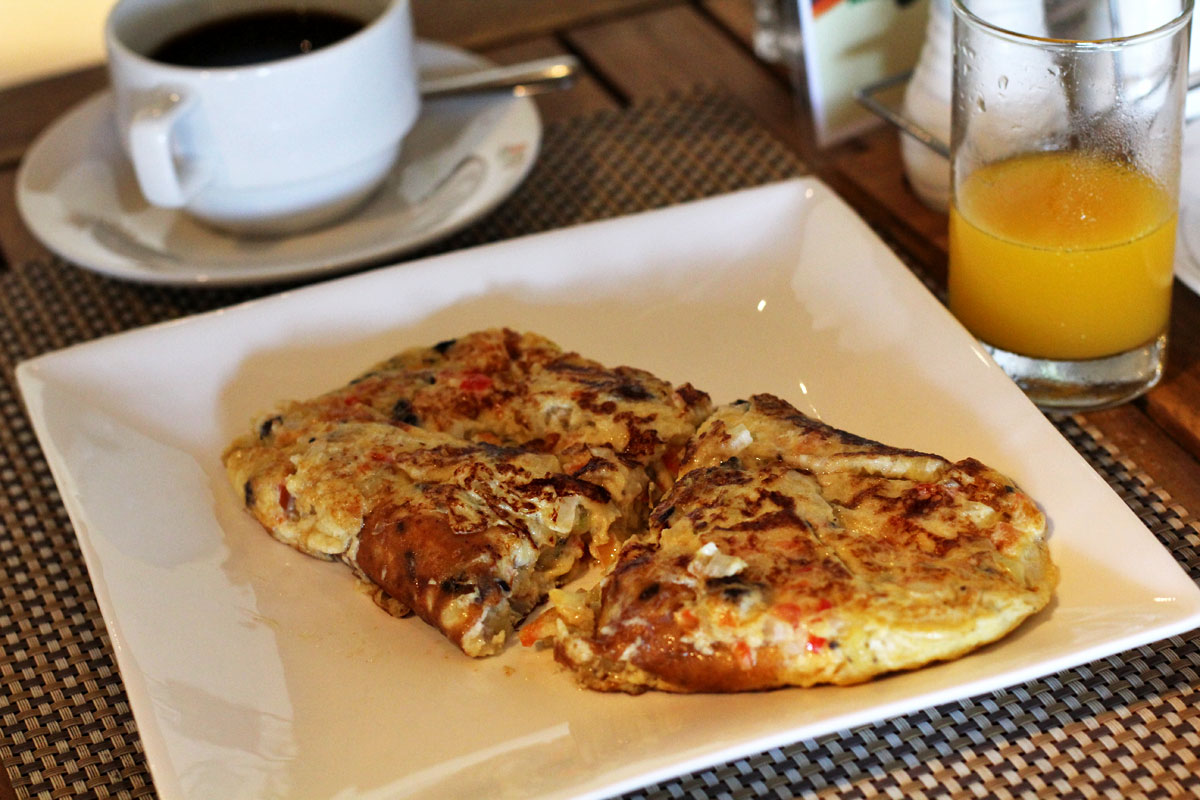 Shuttle Service
Because Panglao Homes is located 2 km from the beach, they provide free one-way shuttle service to Alona Beach for their guests. It's about a five-minute ride which they offer five times a day at 9AM, 11AM, 1PM, 3PM, and 5PM. A tricycle back to Panglao Homes from Alona Beach costs PHP 80 for up to three people. Ren and I aren't rabid beach people so we didn't mind the distance at all.
For those interested in renting motorbikes, you can rent them directly from the resort at the following rates: PHP 500 per day (1-3 days) / PHP 400 per day (4-7 days) / PHP 350 per day (8+ days).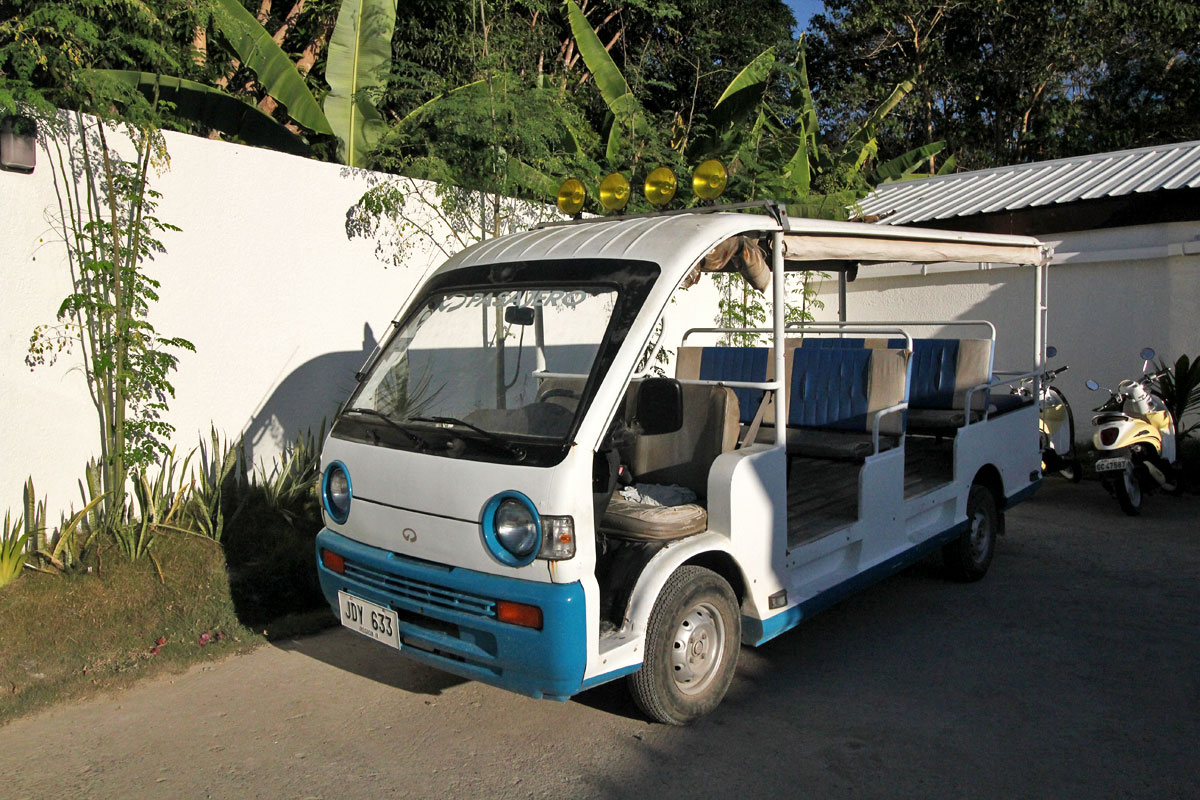 Panglao Homes is about an hour away from Tagbilaran Airport. If you haven't made your own arrangements, then you can have the resort pick you up at an additional cost. You can refer to this WEBPAGE for rates. As you'll see, they provide tours and chauffeured car rental as well. I'm not sure if they keep those rates updated so I suggest contacting the resort to confirm prices.
Families and larger groups will be pleased to know that Panglao Homes offers one- and two-bedroom villas as well. Each has a kitchenette with a microwave, refrigerator, and electric kettle. I'm not sure what the rates are for villas so it's best to check their Booking.com listing for more details. Please be advised that unlike many Booking.com listings that allow you to cancel without penalty up to a few days before your reservation, theirs appears to be non-refundable so be sure that you're set on staying here before finalizing your booking.
If it isn't important for you to be right on the beach, then Panglao Homes is a great choice in Bohol. You can make a reservation through Booking.com or Agoda. Be sure to check both sites to find the best deal.
Panglao Homes Resort & Villas, Panglao Island, Bohol, the Philippines
Purok 3, Tawala, Panglao Island, Bohol, Philippines
Tel: (038) 502-4075
Mobile: 0928-954-4155
Website: boholhomes.com
Email: [email protected]
Approximate Room Rate: PHP 1,912 per night (as of Mar 2018)
HOW TO GET THERE:
Panglao Homes is about an hour away from Tagbilaran Airport. The resort can provide airport transfers at an additional cost. CLICK HERE for rates.
MAKE A RESERVATION: Booking.com | Agoda
For more Bohol travel tips, check out our First-Timer's Travel Guide to Bohol, the Philippines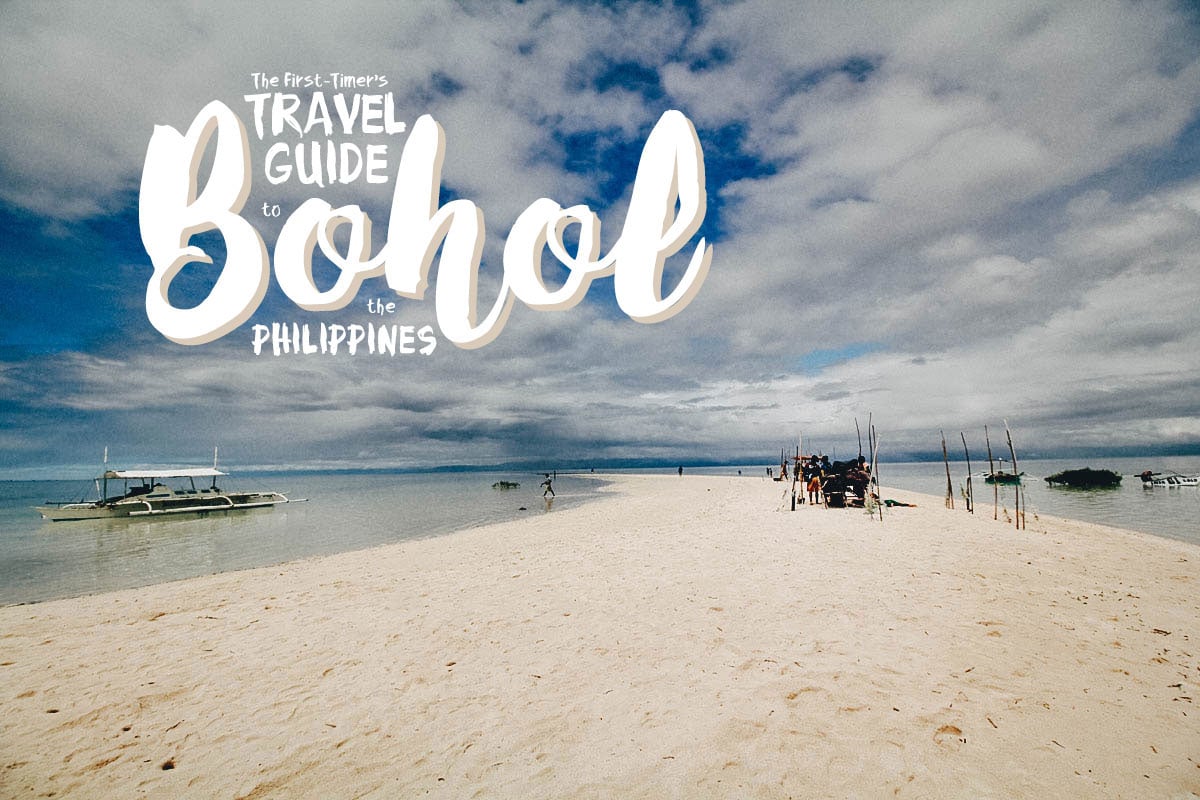 Disclosure
The hotel links in this post are affiliate links. If you make a reservation, then we'll get a small commission at NO extra cost to you. We really appreciate your support as this helps us keep this website going. Thank you!