The First-Timer's Travel Guide to Singapore
There's something about Singapore. I don't know what it is, but something about it just struck me as a little odd. Unnatural even.
For one, it has a surprising amount of greenery. It was nice to see but I never expected it from a small ultramodern city with 100% of its population urbanized. Reversing the trend of habitat destruction, Singapore actually grew its forest cover from 36% in the 80s to 47% today. It's the most expensive city in the world to live in but food is remarkably cheap. So much so that every restaurant and hawker stall would be packed with locals at night. Not that we're complaining, but we've been to expensive cities like Sydney where EVERYTHING was pricey, including food, so to find that inconsistency here was a little perplexing. Shouldn't restaurant costs be through the roof? And the cleanliness. Aside from a few smudges here and there, this city is virtually spotless. Every building and car looks brand new!
I'm used to things being a little chaotic and dirty, so it was nice to spend a week in a place like Singapore that's about as utopian a city as I've ever seen. It reminded me of Aldous Huxley's Brave New World and perhaps gives us a glimpse into a city of the future.
GUIDE TABLE OF CONTENTS
WHEN TO GO
Singapore is hot and humid year-round so there isn't a perfect time to visit weather-wise. Though it can and does rain throughout the year, the wettest months are from November to January. This is the monsoon season so avoid those months if you can. May and June are the hottest months while February to April are typically considered the most pleasant. If you enjoy shopping (nay) and food (yay!), then around July may be an ideal time for you to visit. That's when the Great Singapore Sale and Singapore Food Festival are held.
HOW TO GET THERE
Visitors flying in to Singapore will arrive at Changi Airport. There are several ways to get to downtown Singapore from there.
BY SUBWAY (MRT): The fastest and cheapest. It'll cost around SGD 2 and you'll get to your destination in about 30 minutes. Trains start running at 5:26AM from Mondays to Saturdays and 5:54AM on Sundays and public holidays. The last train leaves Changi Airport station at 11:18PM daily.
BY PUBLIC BUS: Another inexpensive option, the fare is around SGD 2.50 and the ride takes about an hour. You'll need to prepare the exact fare though since no change is given. You can catch bus 36/36A from the basement bus bays of Changi Airport into the city. The first bus leaves at around 6AM and the last one just before midnight.
BY AIRPORT SHUTTLE: If you're arriving at odd hours, then you can take an airport shuttle bus for SGD 9 for adults and SGD 6 for kids (under 12). These shuttle buses run 24 hours and will take you directly to your hotel. You can refer to this list to check if your hotel is one of their serviced hotels. If it is, then you can approach any ground transport desk at the arrival hall to buy tickets, or you can follow this link to make advanced bookings.
BY TAXI / PRIVATE TRANSFER: The easiest but most expensive way. It'll cost you anywhere between SGD 20-40 to get into the city by taxi. Bigger groups can take these large taxis called Maxi Cabs. They can accommodate up to 7 people for a flat fee of SGD 60. You can check the Changi website for more information. Alternatively, you can arrange for a private transfer through Klook or Kkday. Follow these links to check for airport transfer options on Klook or Kkday.
We flew to Singapore but there are other ways to get there depending on where you are. I suggest checking 12Go Asia to find route options available to you. It's a popular transportation website that services Singapore, Cambodia, Thailand, Malaysia, Vietnam, and Laos.
HOW LONG TO STAY
Singapore isn't that big but it's packed with fun and interesting things to do. It's got a lot of good restaurants and hawker stalls too. If you're in a rush, then you can probably do everything in this guide in 3 full days. That will give you enough time to see the major sights. But if you want to have a more relaxed stay, then I'd say 4-5 days is ideal. Food was a big reason why we were here so we stayed for 6 days to visit as many eateries as possible. We would have been happy to stay even longer. 🙂
HOW MUCH MONEY TO BRING
As described, Singapore isn't cheap. It's one of the most expensive cities in Asia. But one of our favorite things about Singapore — its food — is surprisingly inexpensive. With so many hawker stalls to choose from, you can enjoy delicious Singaporean fare for just SGD 5 a meal! The public transportation system is very efficient as well so getting around the city is easy and cheap.
The unit of currency in Singapore is the Singapore Dollar (SGD). Assuming you'll be staying in Singapore for 4 full days and sharing an inexpensive hotel room with one other person, then a starting budget of around SGD 100-120 per day should be good. This takes into account your hotel room, (discounted) entrance fees, transportation, hawker stall meals, and pocket wifi rental. Please be advised that this is just a guide based on our own personal travel habits. If you enjoy shopping and want more expensive dining and drinking options, then feel free to adjust.
WHERE TO EXCHANGE CURRENCY
Finding good places to exchange your currency is less of a concern in Singapore. Most (if not all) places give fair rates. Even the currency exchange booths at Changi Airport aren't bad. But if you want the best, then Mustafa Foreign Exchange at Mustafa Centre in Little India is a good choice. Aside from offering some of the best rates in the city, they're the only currency exchange booth that's open 24/7. If it's too far from where you are, then you can check this website for a list of the 5 best money changers in Singapore. They're in different parts of the city so you can find the one that's closest to you.
Alternatively, you can also withdraw SGD from an ATM. The rates are competitive. Just be sure to advise your bank you'll be using your ATM overseas so you don't run into any problems.
WHERE TO STAY: Rucksack Inn @ Mackenzie
As mentioned up top, Singapore isn't just one of the world's most expensive cities to live in, it's the MOST expensive, topping the Economist Intelligence Unit's list for the third year in a row. We have certain parameters when looking for a hotel — private bathroom, good location, no hostels, etc. — so finding one in Singapore within our price range was a little more challenging than usual. Thankfully, Ren found this gem of a hotel on the outskirts of Little India. We paid just SGD 76.50 a night in June 2016 which is a pretty sweet deal in Singapore.
Check out my post on Rucksack Inn @ Mackenzie for more pictures and information.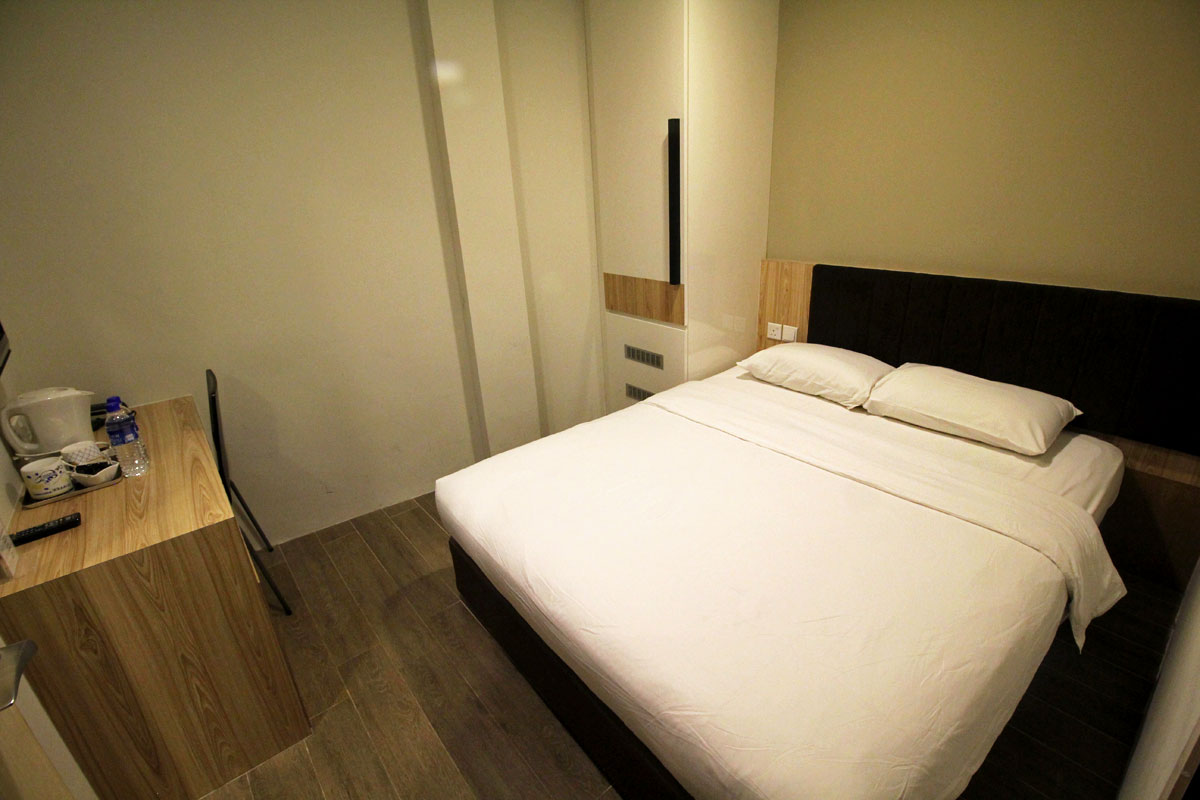 Approximate Room Rate: SGD 76.50 per night (as of June 2016)
WHERE TO GO / WHAT TO DO
1. Get to Know Singapore on a Hop On Hop Off Tour
Barring any serious traffic or pollution problems, a Hop On Hop Off bus is the best way to explore a new city. It gives you unlimited access to bus lines that stop at major tourist attractions. You can hop on and off as often as you like within the validity period of your pass. In Singapore, it'll take you to key attractions like the Singapore Flyer, Marina Bay Sands, the Merlion, Botanic Gardens, and Orchard Road, just to name a few.
Check out my post on DUCK & HiPPO's Hop On Hop Off tour for more pictures and information.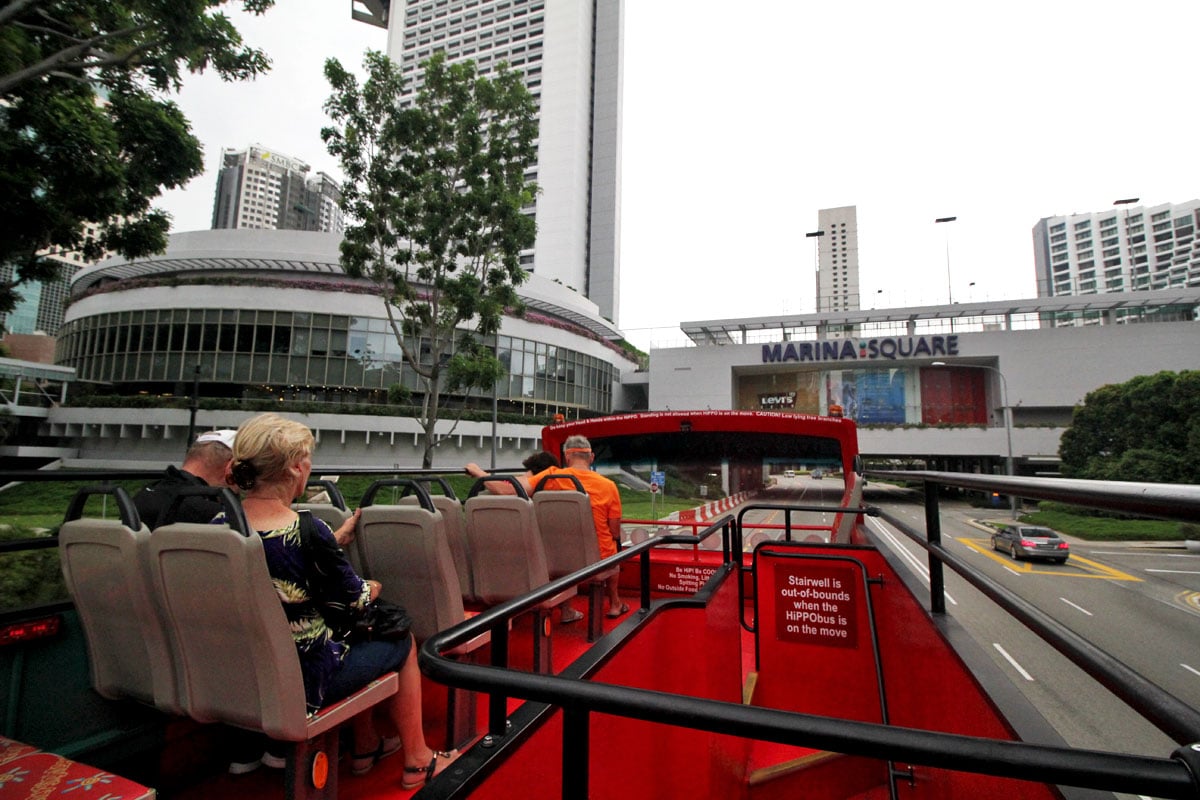 2. See the Future at Gardens by the Bay
Gardens by the Bay is the number one rated attraction on TripAdvisor and it isn't hard to understand why. This place is mind-blowing and unlike anything we've ever seen. It's home to the iconic Supertrees and two amazing conservatories — Cloud Forest and Flower Dome. If you have time for just one attraction in Singapore, then this should be it.
Check out my post on Gardens by the Bay for more pictures and information.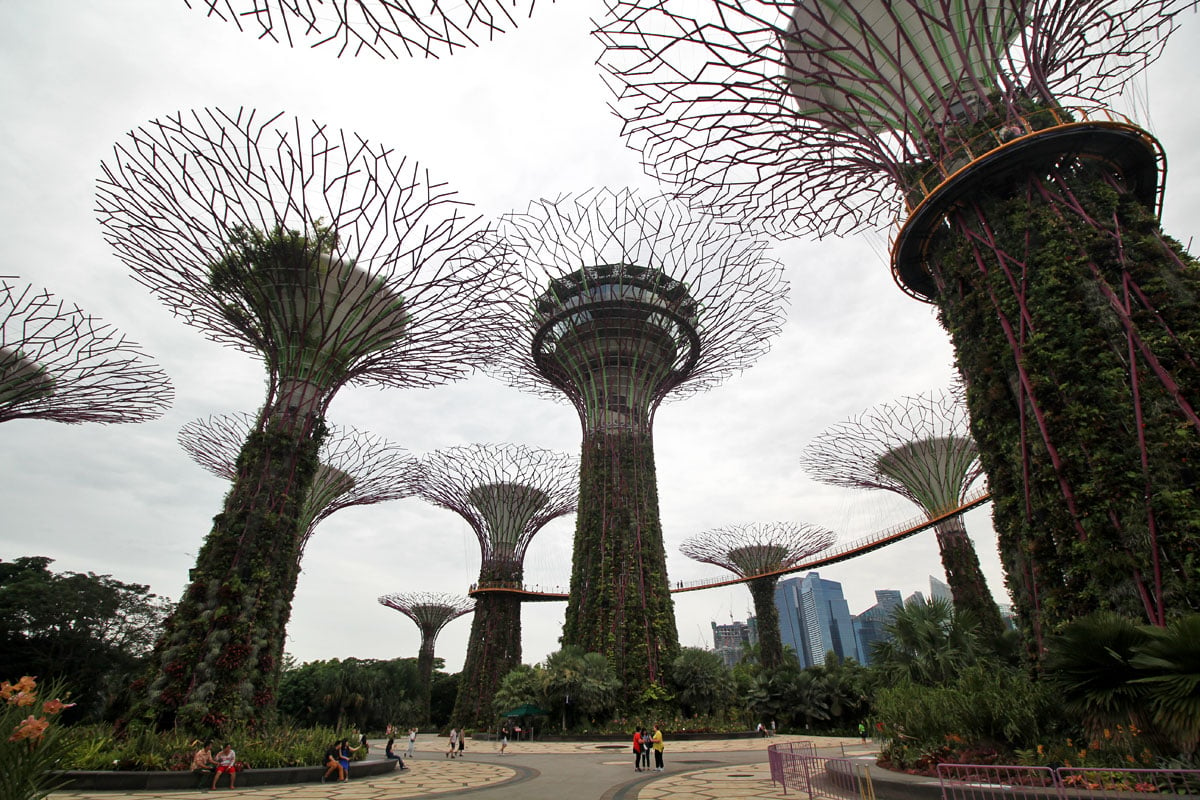 3. Visit One or More of Singapore's World-Class Animal Parks
Pretty much everything in Singapore is world-class and its animal parks are no exception. Singapore Zoo is the 5th best zoo in the world according to TripAdvisor users while the Night Safari was the first of its kind when it opened in 1994. You wouldn't expect a small utlra-progressive city like Singapore to be home to so many awesome zoos and aquariums but it is.
Check out my post on 5 places to enjoy animals in Singapore for more pictures and information.

4. Spend a Day on Sentosa Island
Sentosa is an entire island dedicated to fun. It's home to Universal Studios Singapore and many other attractions like 4D theaters, Trick Eye Museum, action parks, S.E.A. Aquarium, watersport facilities, golf courses, and beaches. There are plenty of hotels and restaurants on the island as well. If you have kids, then you can easily spend an entire day (or two) there.
Check out my post on Sentosa Island for more pictures and information.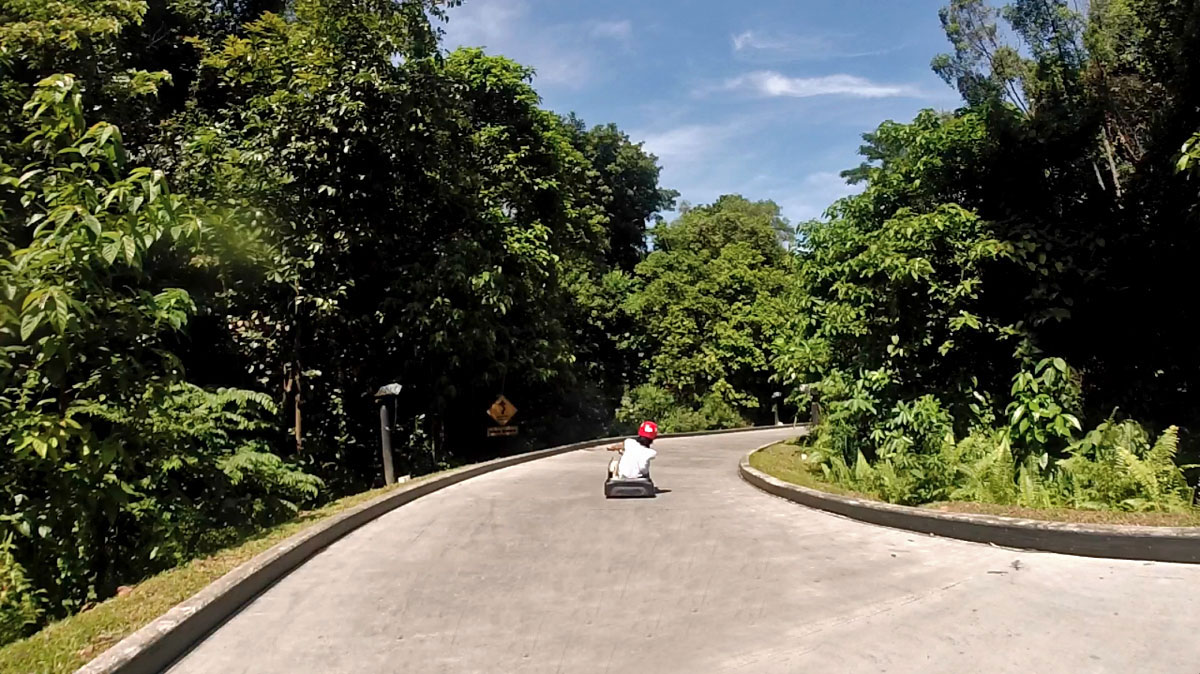 21 DELICIOUS THINGS TO EAT IN SINGAPORE
Singapore is synonymous with food. They take their food seriously here so a hawker stall that's been serving the same iconic dish for decades was every bit as important to us as Gardens by the Bay. To make sure we ate the best, I consulted trusted Singaporean food blogs to find out exactly what we should eat and where we should try them. The result is this food guide on 21 delicious things to eat in Singapore and where to try them.

THE MOST DESPERATELY DELICIOUS
Not everyone can go to all 21 hawker stalls/restaurants listed in our food guide so I've narrowed it down to our favorites. All the eateries we mentioned are worthy of a visit but if you're pressed for time, then these are the 6 you shouldn't miss (listed in no particular order).
1. Red House Seafood Restaurant
What better way to start this list than with Singapore's most iconic dish, chili crabs? Often referred to as Singapore's national dish, chili crabs are prepared by stir-frying crabs — commonly mud crabs — in a rich, tomato- and chili-based sauce. Despite its name, it's more sweet and tangy with just a hint of spiciness. There are countless places where you can enjoy chili crabs in Singapore but my local friend recommended Red House at Robertson Quay. It was damn delicious with loads of crab roe in its shell. 😈 Chili crabs are considered Singapore's greatest culinary creation so you can't visit this country without trying this dish.
Check out my post on 21 Delicious Things to Eat in Singapore and Where to Try Them for more pictures and information.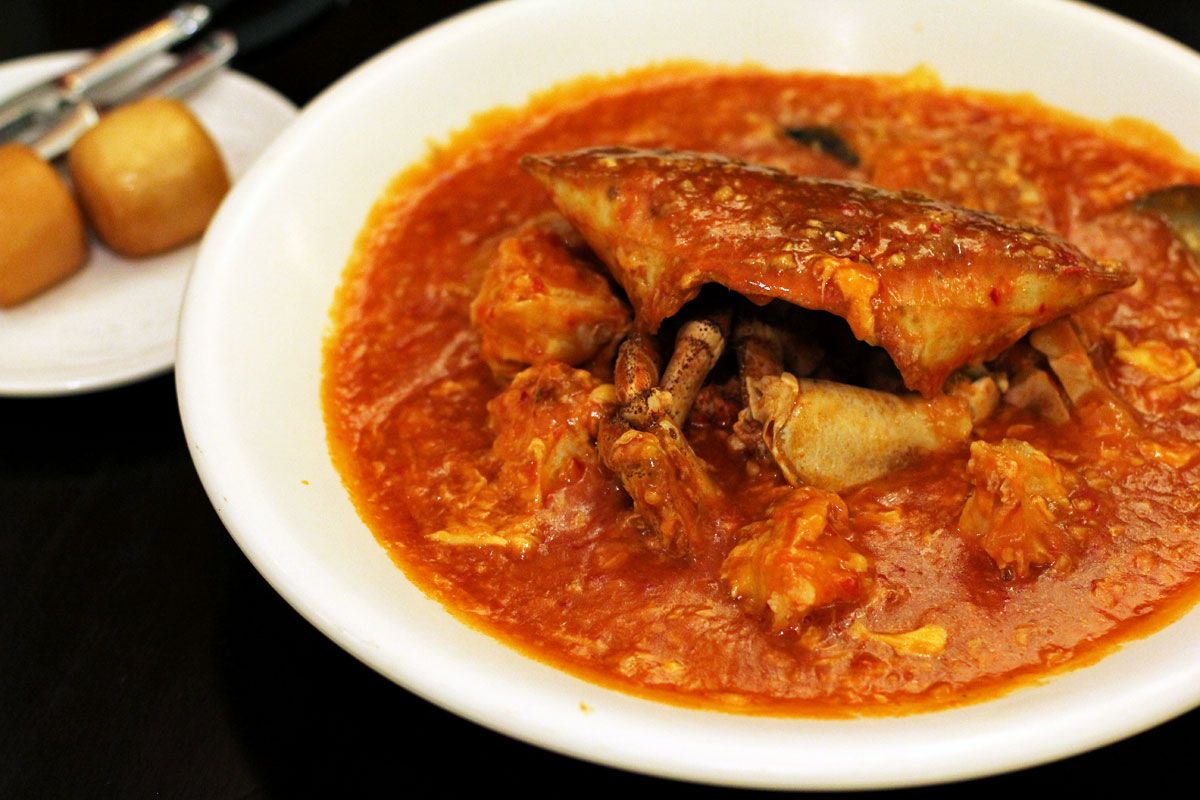 What We Paid: SGD 138.60 (one chili crab, 2 pcs fried mantou, mee goreng, rice, and drinks)
2. Hill Street Tai Hwa Pork Noodle
This humble hawker stall recently made history. It's one of the first two hawker stalls ever to receive an esteemed Michelin star. I had to wait over an hour in line to get one bowl of their famous bak chor mee — a vinegar and spicy sambal pork noodle dish bedeviled with lard — and that was BEFORE they received their star. I can only imagine how long you'd have to wait now. 🙁 But if there was one dish worth queuing up for in Singapore, then this is it.
Check out my post on 21 Delicious Things to Eat in Singapore and Where to Try Them for more pictures and information.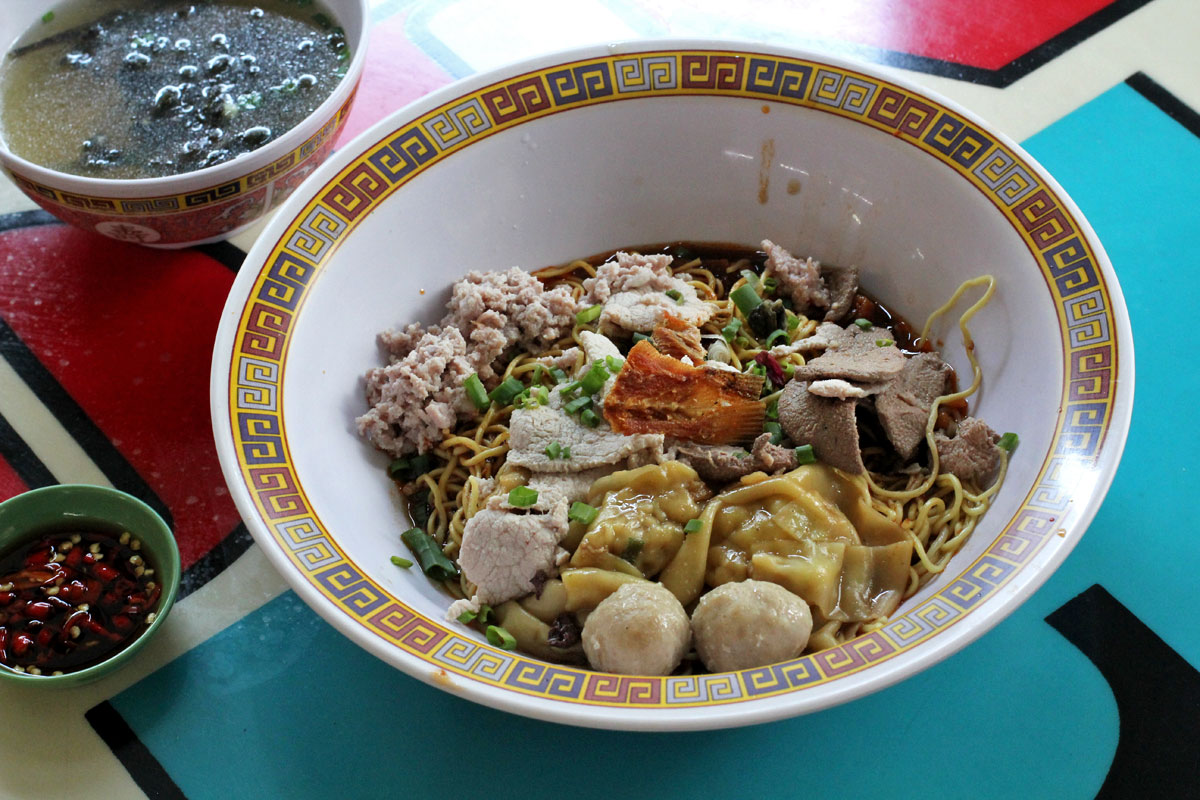 What We Paid: SGD 6 per bowl
3. The Banana Leaf Apolo
Three words — fish head curry. This restaurant in Little India has been serving this delicious curry dish for over 40 years now. Made with a secret blend of 18 spices, it's prepared by stewing a whole sea bream's head in a Kerala-style curry with assorted vegetables like okra and eggplant. It's served on banana leaves and best eaten with rice or naan bread. It's really good.
Check out my post on 21 Delicious Things to Eat in Singapore and Where to Try Them for more pictures and information.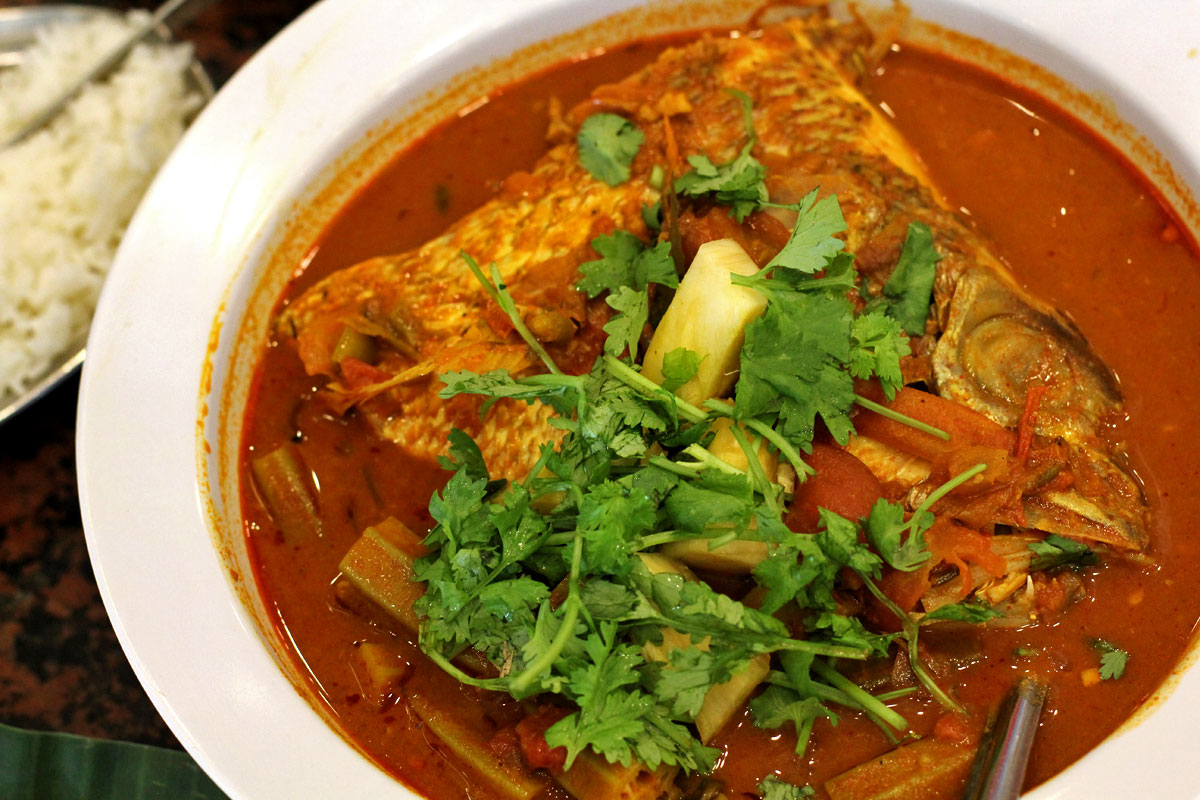 What We Paid: SGD 28 (medium fish head)
4. Candlenut
Candlenut is a one-star Michelin restaurant that serves modern interpretations of Peranakan cuisine. If you've never tried Peranakan food before, it's a deeply flavorful cuisine that blends Chinese ingredients with distinct spices and cooking techniques used by the Malay/Indonesian community. If you enjoy food that isn't shy on flavor, then you'll love Peranakan cuisine. For the best experience, I suggest going for dinner and trying Chef Malcolm Lee's "ahma-kase" set menu.
Check out my post on Candlenut in Singapore for more pictures and information.

What We Paid: SGD 60++ per person (set dinner menu)
5. MA Deen Biasa
Sup tulang is without a doubt the messiest and most sinful dish on this list. But it's also one of the most delicious. Sup tulang is a bone marrow dish made with tomato paste and a slew of spices. It's served with a basket of bread to mop up the sauce and straws to suck out the marrow. 😈 Ren had been wanting to try this devilish dish for the longest time so when KF Seetoh described MA Deen Biasa's sup tulang as "the most desperately delicious", I knew we found the right place. WARNING: Do not wear white when you eat here because you WILL get dirty.
Check out my post on 21 Delicious Things to Eat in Singapore and Where to Try Them for more pictures and information.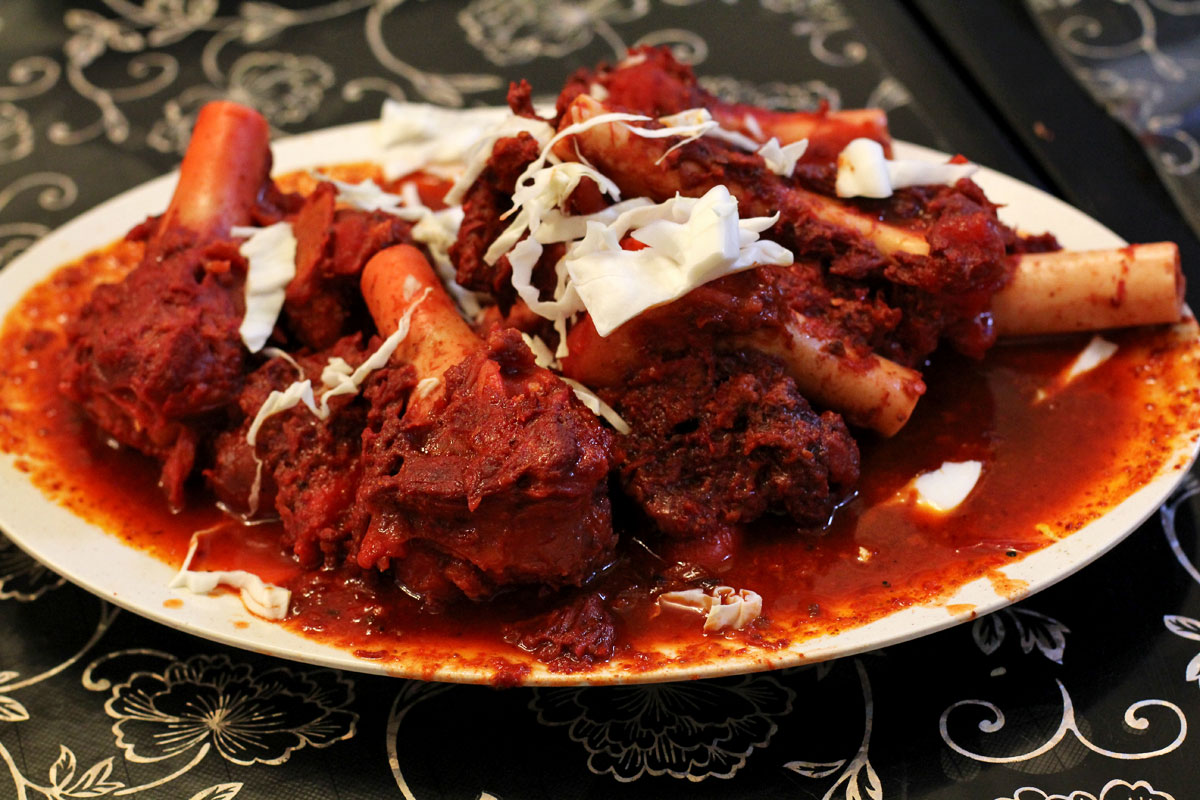 What We Paid: SGD 20 (medium order)
6. Tiong Bahru Bakery
It may be odd to add a French bakery to a Singapore food guide but this place is an exception. Opened in collaboration with celebrity French baker Gontran Cherrier, Tiong Bahru Bakery is said to serve the best croissants in Singapore. Some even say they're better than the ones in Paris! With that type of acclaim, you'd be kicking yourself in the head if you didn't have breakfast here at least once. We had the green tea almond croissant and it was to die for.
Check out my post on Tiong Bahru Bakery for more pictures and information.

What We Paid: SGD 17.50 (Green Tea Almond Croissant, Kouign-Amann, 2 coffees)
INTERACTIVE MAP
To help you get your bearings, I've created this interactive map so you get a better sense of where everything is. Most of the places recommended in this guide are pinned on this map. (Tap on the thumbnail below to open up in full screen mode on mobile.)
TRAVEL TIPS
1. Plan your Trip with Sygic Travel (formerly Tripomatic)
This is my go-to travel app. I use it to plan all our trips. With this free app that you can use on your desktop and mobile devices, you can plot points of interest on a map, including your hotel, so you can see exactly how far you need to travel between points. It enables you to create an efficient itinerary by grouping attractions together per day based on location. With pocket wifi, it can turn your mobile phone into a GPS tracking device so people with a terrible sense of direction (like me) never get lost again. Pretty awesome right? Check out my full post on the Sygic Travel app for more information.
Follow this link to check out our 6-day Singapore eat-inerary on Sygic Travel. You can also download it in editable Word format by signing up for our FREE newsletter below. If Singapore's hawker stalls are a priority, then this will be very useful to you.
2. Rent a Pocket Wifi Device
A constant wifi connection is a must when traveling these days. You'll need it to do research, convert currencies, use ride-sharing apps, navigate with GPS, etc. We never go anywhere now without renting a pocket wifi device first.
We rented a pocket wifi device from Changi Recommends for SGD 10 a day. I know it looks a little tattered in the picture below but it's a pretty good device. 😆 It gave us 4G internet connectivity with no data limits. The battery life was decent. It would start to run out around mid to late afternoon so we'd plug it in to our powerbank. I suggest you bring one as well.
Pick up and drop off points are at Changi Airport. They'll put a SGD 200 hold on your credit card which they'll release after you return the device and its accessories, so be sure not to lose anything! You can rent a device directly from the Changi Recommends website. I didn't know about this at the time but you can rent a Changi Recommends pocket wifi device through Klook as well. You'll pay just SGD 9 a day instead of SGD 10. Follow this link to rent a Singapore pocket wifi device from Klook.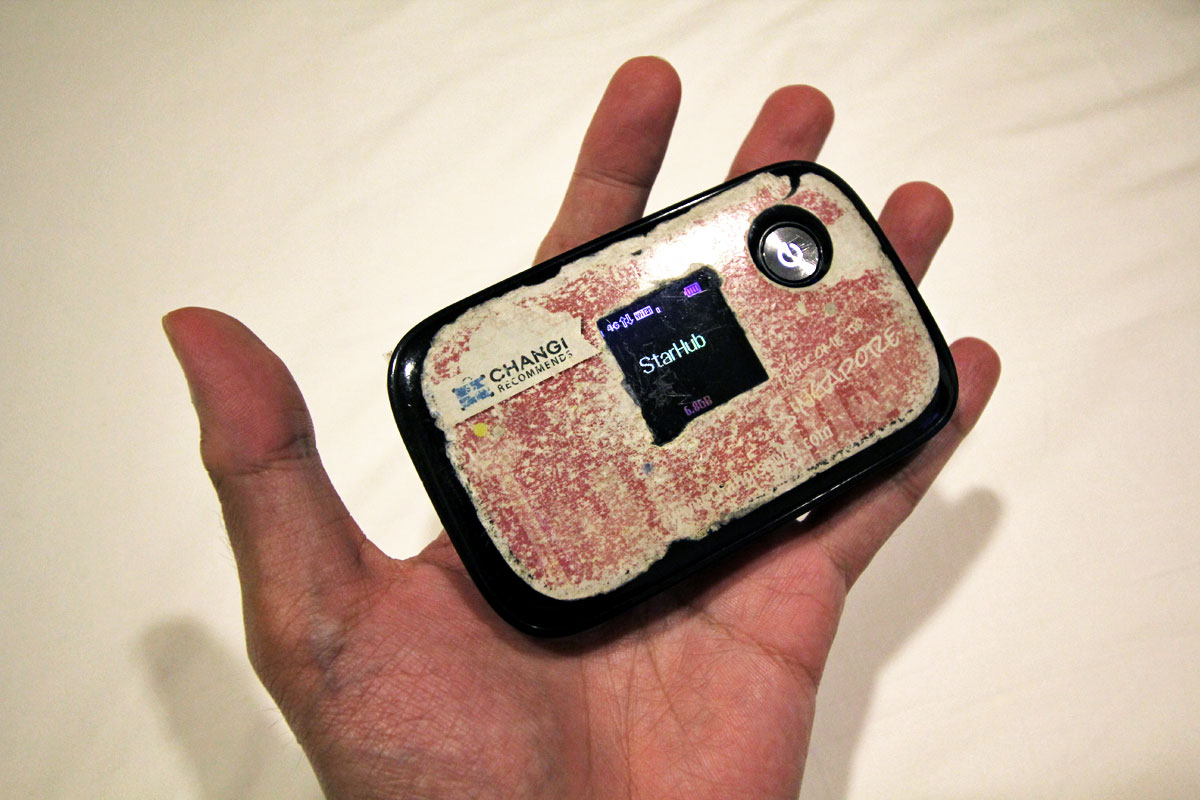 3. Get a Singapore Tourist Pass
If you know you'll be using public transportation a lot, then a Singapore Tourist Pass is a good investment. It'll give you unlimited access to the MRT and public bus system, plus it'll save you the hassle of having to buy tickets before each ride. They're available in 1, 2, or 3-day passes for SGD 10, SGD 16, and SGD 20 respectively. You'll need to pay a SGD 10 deposit per card which you can refund within 5 days after the date of purchase. Follow this link to see where you can buy a Singapore Tourist Pass.
If you're not sure whether a Singapore Tourist Pass is worth it, then you can use this fare calculator to approximate how much you'll be spending on public transportation. Keep in mind that 1-day coverage begins from your first usage of the pass to the end of public transport service for that day (ie not a 24-hour period). There's also a Plus version of the pass which gives you additional freebies. Check out the Singapore Tourist Pass website for more information.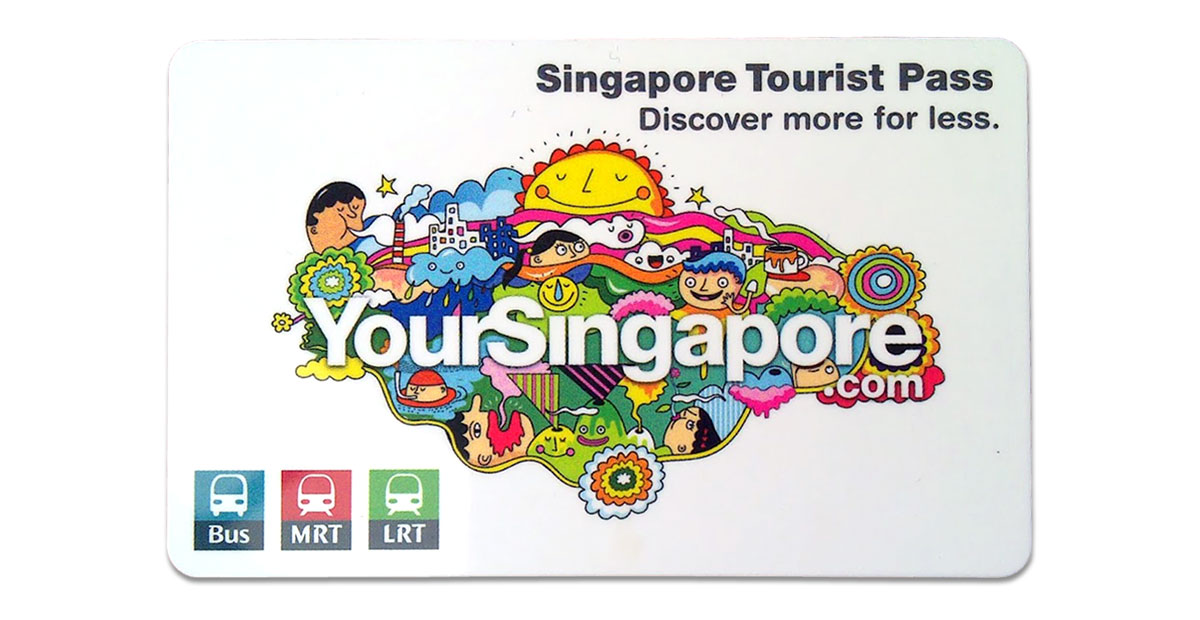 4. Get Discount Tickets
There are many websites that offer discount passes to tours and services. The websites I've used the most are Klook and Kkday. They offer deals in many cities around the world, including Singapore. They offers discount passes to many Singapore attractions, including Universal Studios. They also offer discounts to services like airport transfers and pocket wifi rental. You can follow these links for a complete list of Sinagpore deals on Klook and Kkday. You'll often find interesting activities that you wouldn't normally think of yourself so it's definitely worth a look.
Another good website to look through is Viator. I haven't used it as much (probably because of the less pleasing interface) but they're actually one of the leading online providers of tours and activities. They're owned by TripAdvisor so you know they're solid. You can follow this link to search through tours and activities in Singapore on Viator.
5. Get Travel Insurance
To be honest, it was only recently when we started buying travel insurance. Back when we traveled just once or twice a year, travel insurance felt like an added expense, one we didn't need. But now that we travel more, I understand how important it is to have it. Fact is, you never know what can happen on the road. It's one of those things that you hope you never have to use, but if you do wind up needing it, then you'll be thanking the gods that you had it. Or cursing them if you didn't.
Though I do find it more necessary now, it's still up to you if you think you need it. A 3-day trip to Osaka just shopping and eating may not really call for insurance but if you plan on doing more active things like bungee jumping, horseback riding, or even going biking, then I'd say travel insurance is a must.
We buy travel insurance from World Nomads because every long-term traveler I know recommends it. From the sound of it, they're the best in the industry by a mile. Not only do they provide a high coverage limit for medical expenses (up to USD 5 million with the Standard package), they also cover things like trip delays, missed flight connections, theft/loss of passport and luggage, etc. Follow this link to learn more and get a free travel insurance quote from World Nomads. It's super quick and easy.
6. Know the Laws
Singapore is a "fine city". It's a fine city not just because it's lovely, but because it's possible for you to get fined for something you'd normally do in your own country. Things like spitting, connecting to someone else's wifi, and jaywalking can carry hefty fines. There's even a law that requires you to flush public toilets! If you don't want to be on the wrong end of a fine, then you'll need to familiarize yourself with Singapore's laws.
7. Bring the Right Power Adapter
Singapore has Type G electrical outlets so be sure to bring the right power adapters for your devices. Electrical voltage is 230V and the standard frequency is 50Hz.
HOW TO GET AROUND
Singapore's MRT system is very efficient. We used it to go pretty much everywhere. If you plan on using it often like we did, then you can invest in a Singapore Tourist Pass as suggested above. If not, then you can buy single ride tickets. You can use it up to 6 times and get a SGD 0.10 discount on your 6th trip. I know it's small but everything counts. 😉
As recommended in the WHERE TO GO / WHAT TO DO section of this guide, Hop On Hop Off buses are a great way to get around as well. You can use them an unlimited number of times and they'll take you to all of Singapore's points of interest. Follow this link to read my post on DUCK & HiPPO's Hop On Hop Off tour.
For Filipinos
VISA INFORMATION
Filipinos don't need tourist visas to visit Singapore for stays less than 30 days.
HOW TO GET CHEAP AIRLINE TICKETS
You can get cheap flights to Singapore on Cebu Pacific. It's usually our airline of choice around Asia. But since this was a two-city trip (Penang & Singapore), we went with JetStar instead. Other airlines that offer direct flights from Manila to Singapore are Tiger Air, Philippine Airlines, and Singapore Airlines.
We paid PHP 5,540 each for round trip tickets from Manila to Singapore on JetStar. This included a shared 20-kg baggage allowance. Cebu Pacific was having a seat sale at the time of this writing so I made a dummy booking and found the rates to be comparable. It came out to just over PHP 4,600 round trip without baggage allowance, and around PHP 5,500 with a 15 kg checked-in bag. These cheap tickets do sell out quickly so you need to act fast. To give yourself an advantage, like the airline's Facebook page and follow them on Twitter so you quickly find out about these seat sales. If you check off "Get notifications" on Facebook, then you'll receive instant alerts every time they post something new.
Have fun!
I'm not an expert on Singapore but I do hope that you find this guide useful. I'm only sharing some of the things I learned from our trip. If you have any suggestions or simply want to share your own experiences, then please feel free to do so in the comments section below. You're welcome to join our Facebook Travel Group as well. We'd love to hear from you.
Thanks for stopping by and have an awesome time in Singapore!
OUR GEAR
These are some of the things we brought with us to Singapore. As you can tell, I document a lot of content for this blog so most of the things I bring are photo and video equipment. 😆 If you'd like to see what other gear we use, then you can check out our "What's in Our Backpack?" post. (NOTE: The following links are Amazon affiliate links.)
Disclosure
Some of the links in this guide are affiliate links, meaning we'll get a small commission if you make a purchase at NO extra cost to you. We only recommend products and services that we use ourselves and firmly believe in. We really appreciate your support as this helps us make more of these free travel guides. Thank you!
JB is one half of Will Fly for Food and its chief itinerary maker.  He's the one to blame for all the crappy photos and verbal diarrhea on this blog.  Don't listen to him.
Latest posts by JB Macatulad (see all)