Have you ever heard Singapore described as a Garden City? This is one of the reasons why.
A UNESCO World Heritage Site, Singapore Botanic Gardens covers an area of 74 hectares and is home to multiple themed gardens, three lakes, and a tropical rain forest. It's the most visited botanic gardens in the world receiving over 4 million visitors annually. Walking around Singapore, you'll notice that much attention has been paid to the environment. It's a remarkably clean city with an abundance of greenery. It's because Lee Kwan Yew initiated a greening program in the early 1960s which aimed to raise Singaporean quality of life by enhancing greenery and flora in the city. These Botanic Gardens have been instrumental to the realization of that goal.
As much as we wanted to, this floral wonderland covers a lot of real estate so we didn't have time to see everything. Instead, we zeroed in on the National Orchid Garden which houses the largest display of orchids in the world. We're not particularly into orchids to be honest, but it was the only section with an entrance fee so we figured it's probably the best. 😉
National Orchid Garden
A Tai Chi master showing me the way. "The path to the Orchid Garden my young apprentice, is through your heart. Just kidding. It's that way."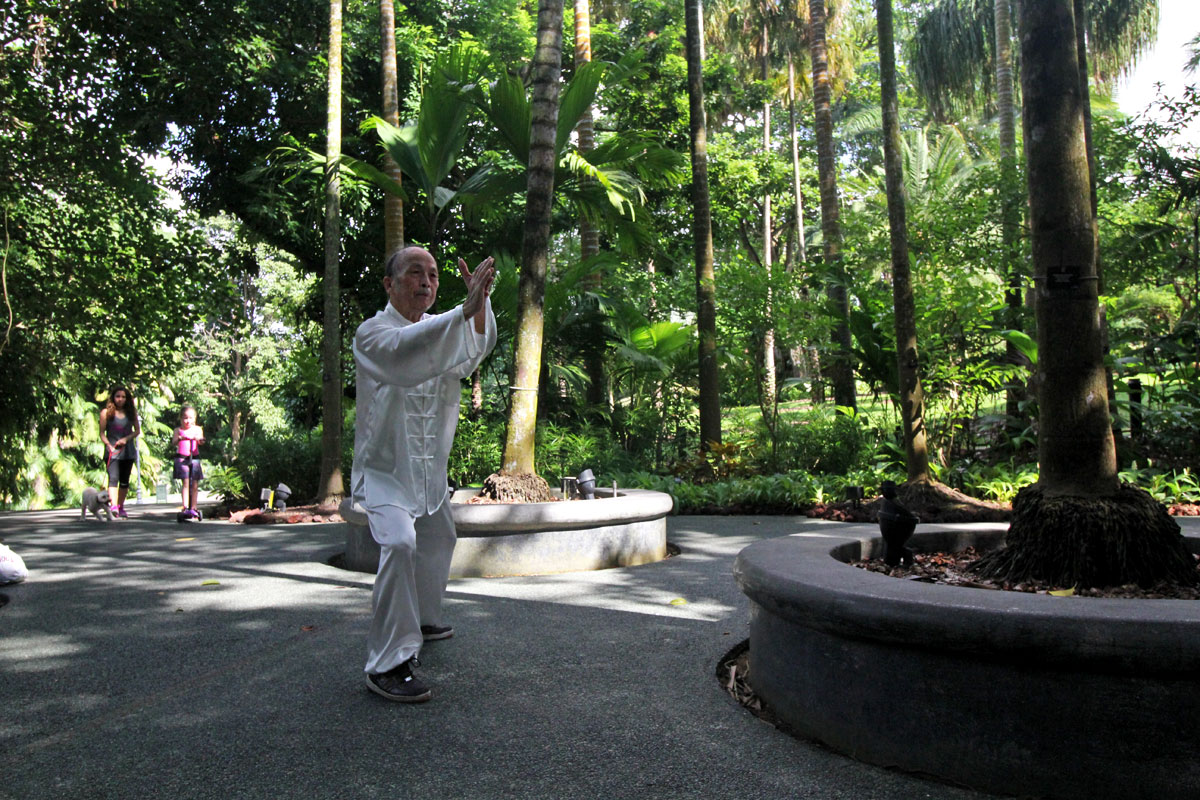 Clock tower near the entrance to the National Orchid Garden. Admission to the Orchid Garden is SGD 15 but the rest of Singapore Botanic Gardens is free.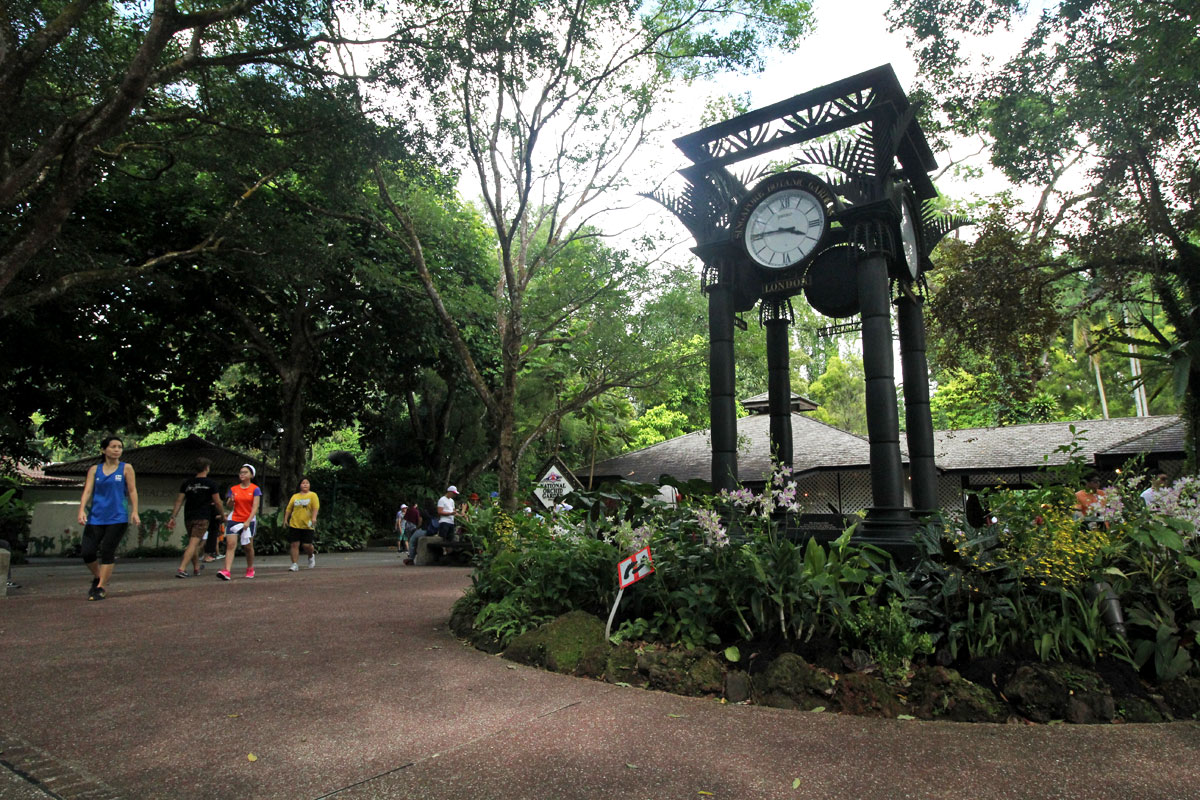 They call these Golden Shower Arches. You know, for selfies and stuff. The Orchid Garden is a product of Singapore's orchid breeding program which began in 1928. It houses over 1,000 orchid species and 2,000 hybrids.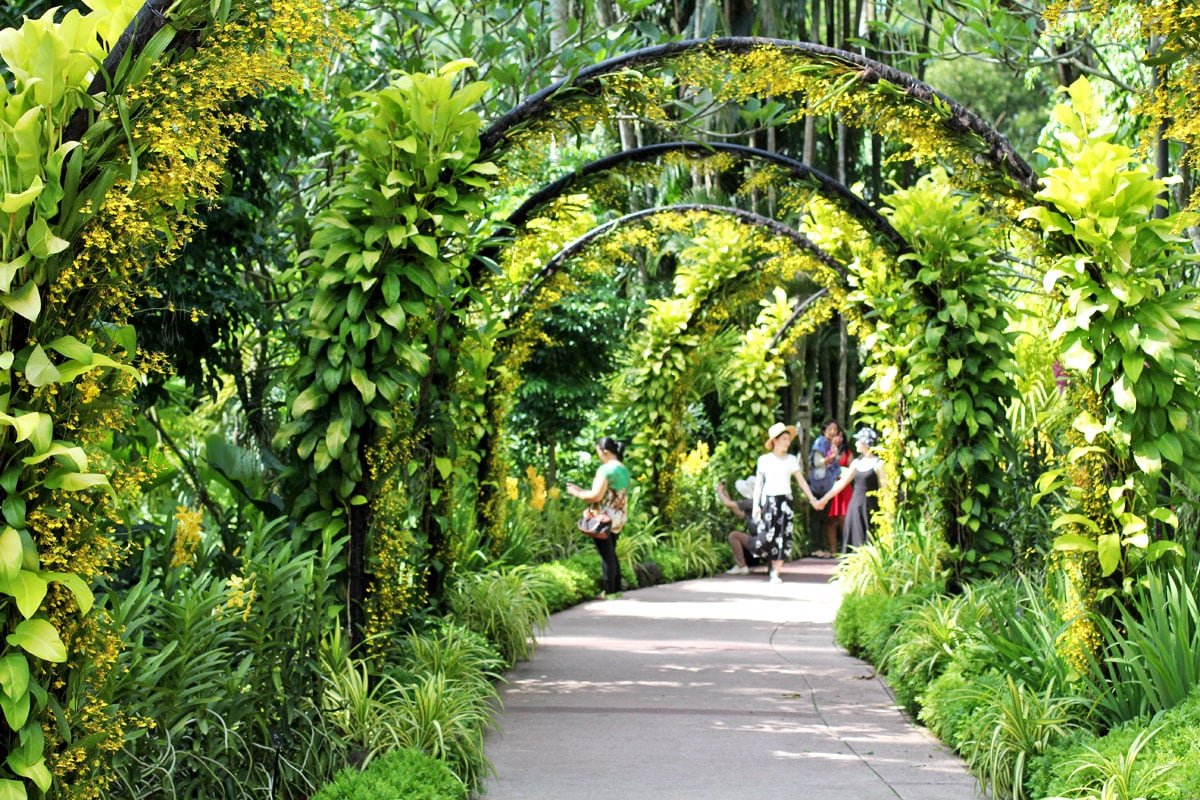 And so the orchid festival begins! I know diddly squat about flowers so I'm just gonna leave these right here hoping that someone can tell me what they are.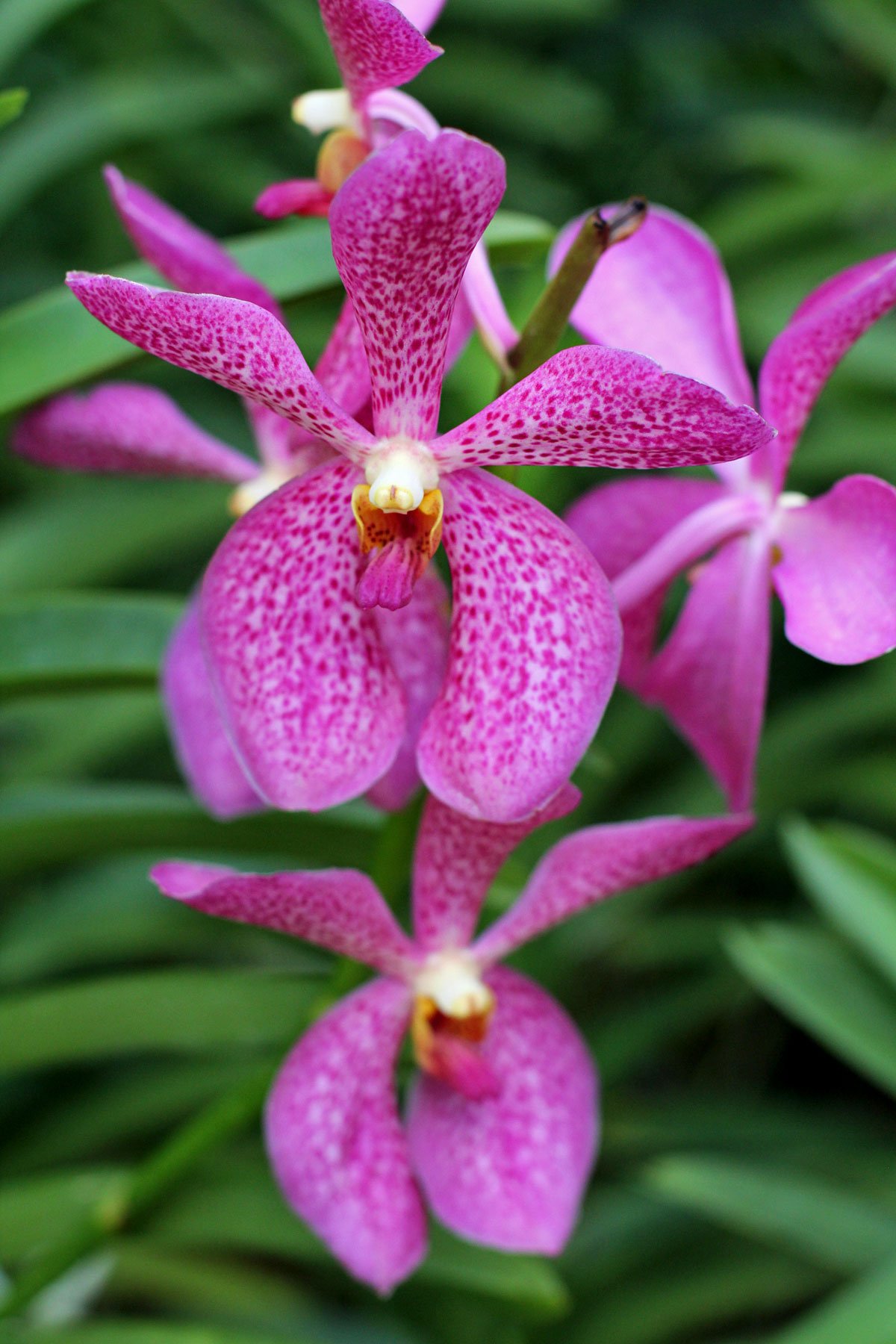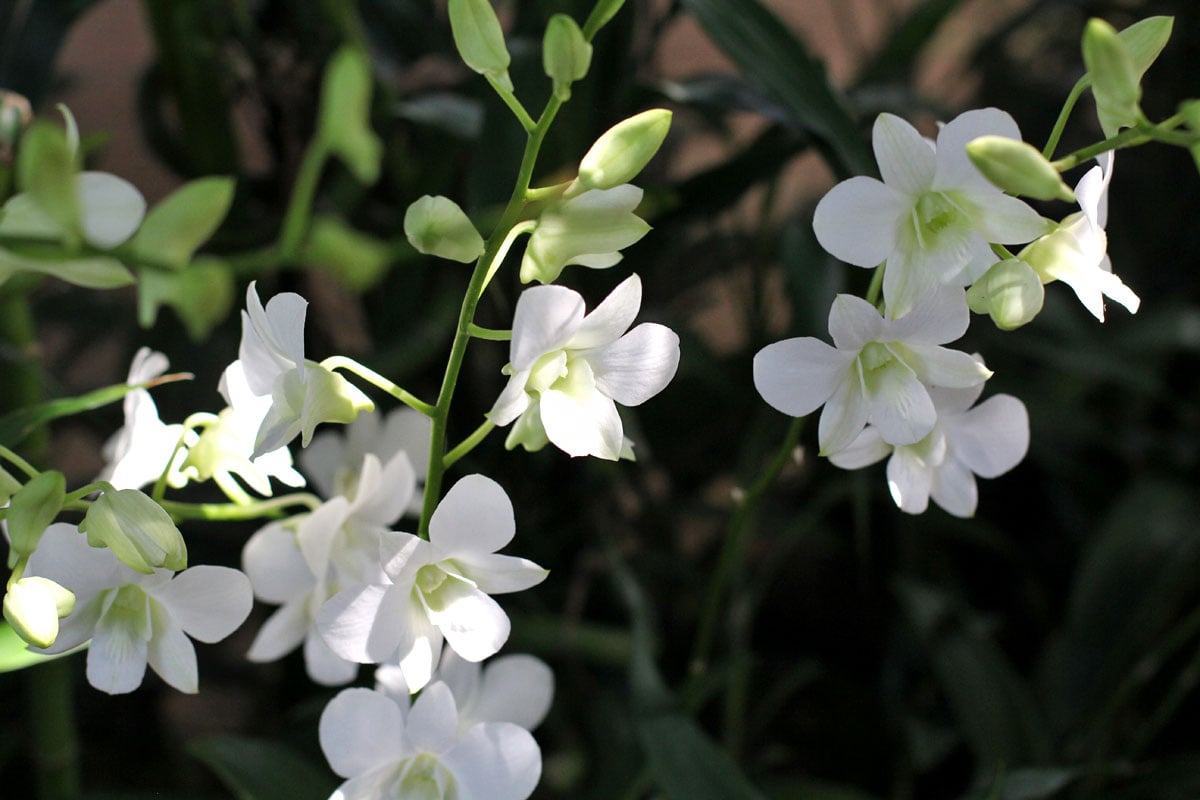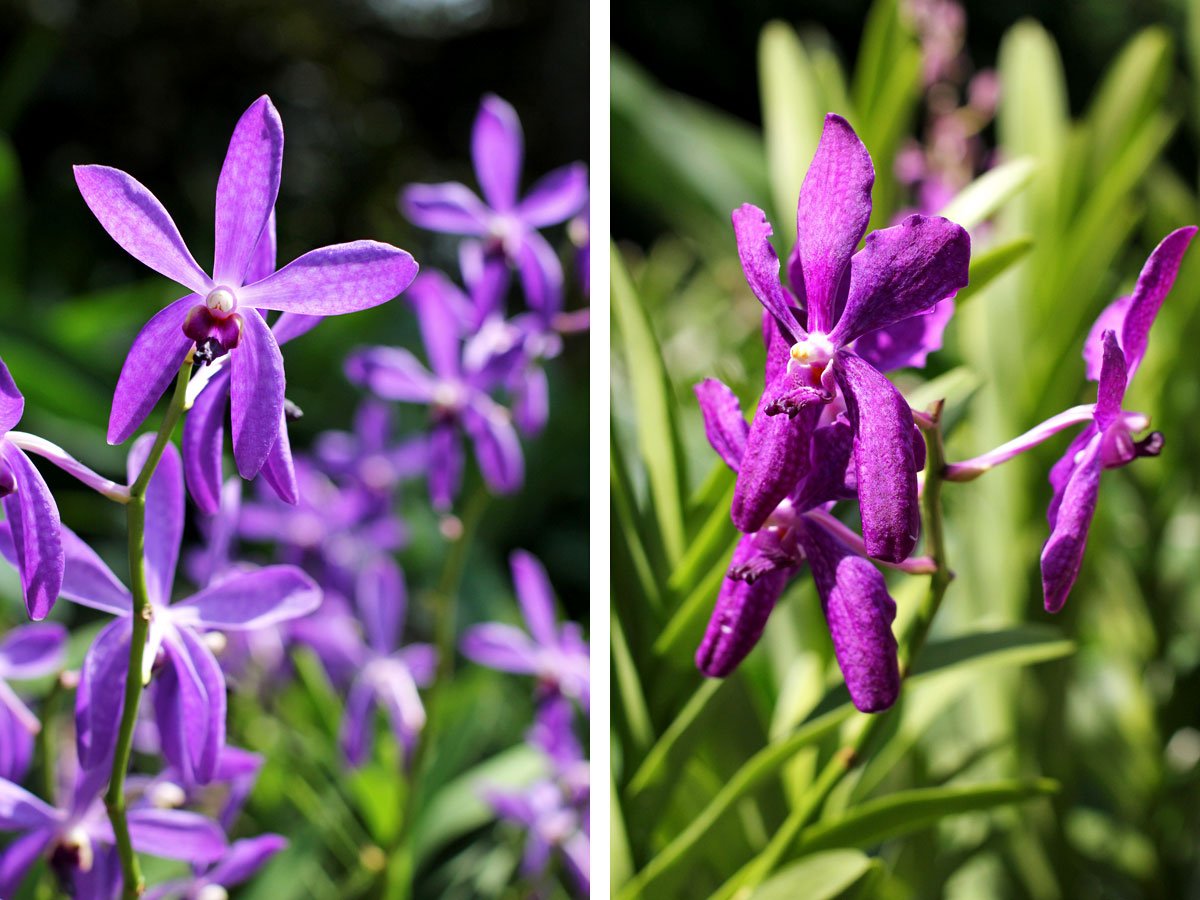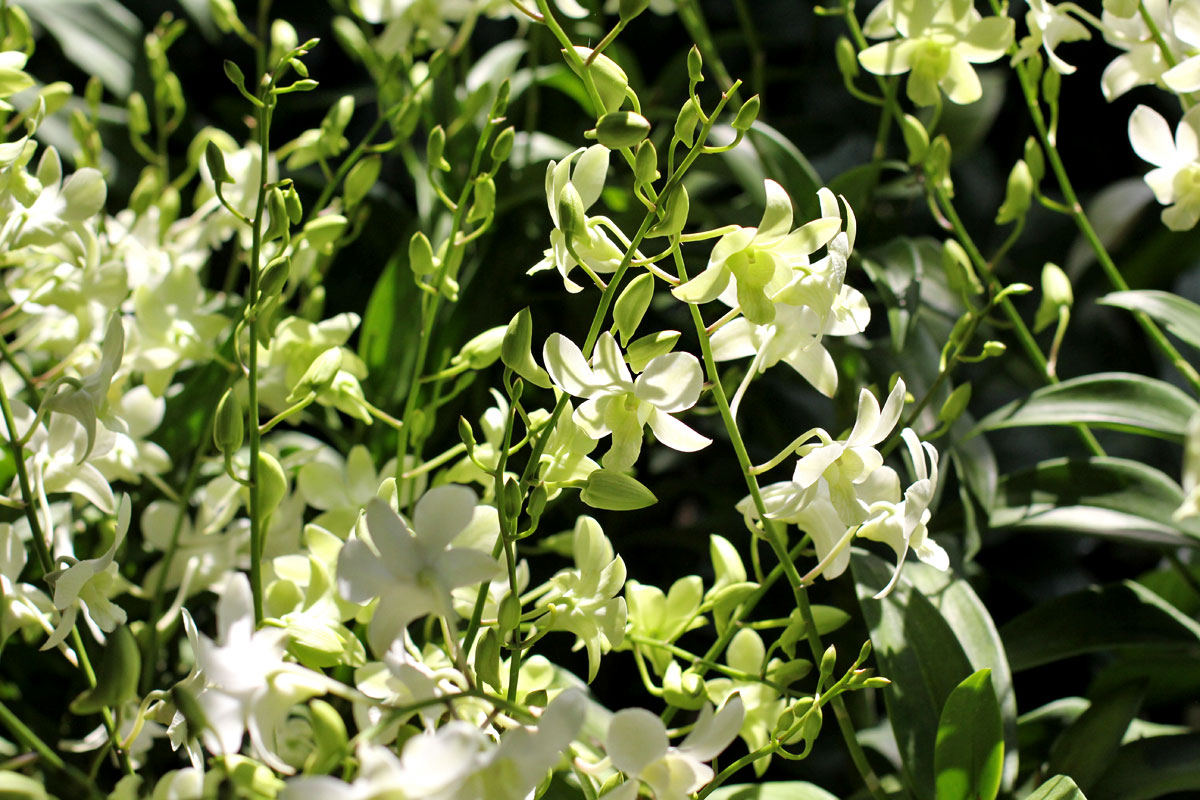 Cool House
Inside the Orchid Garden are smaller greenhouses like this one. This "Cool House" mimics a forest environment found at high elevation tropical sites. It's one of the few air-conditioned areas at SBG so we spent a good amount of time here. 😆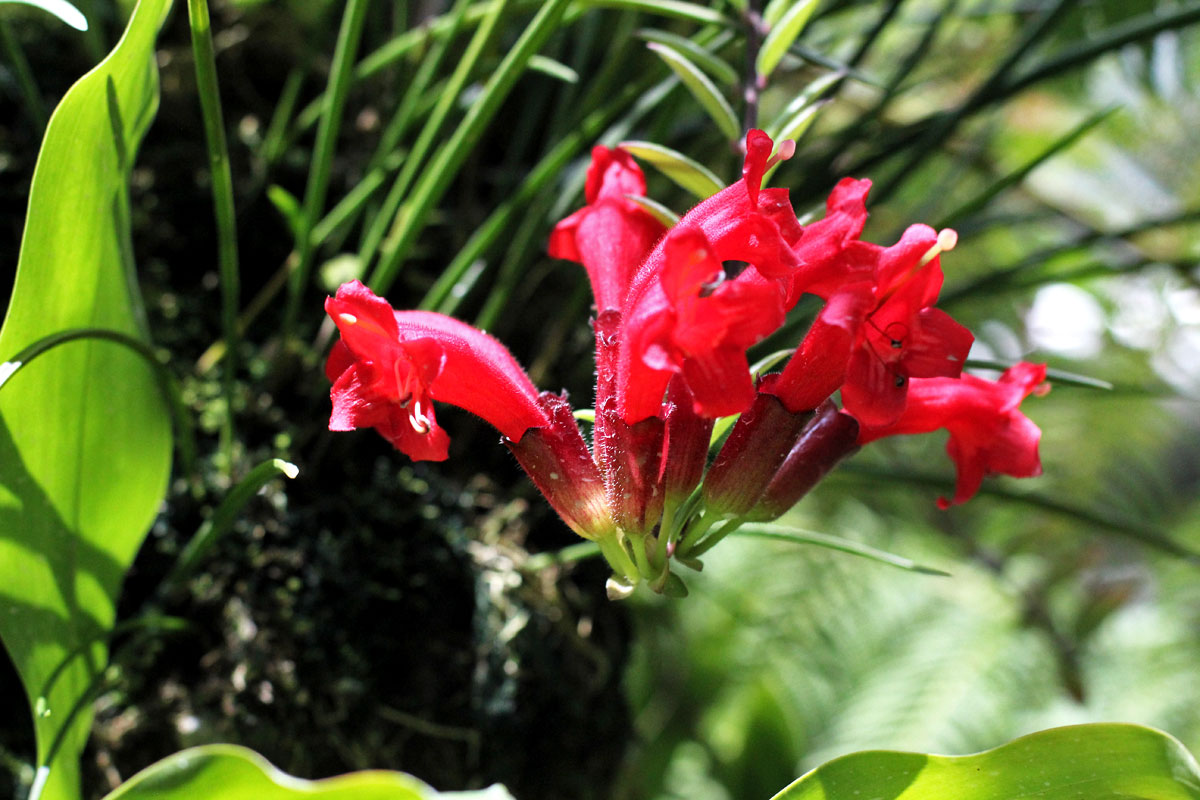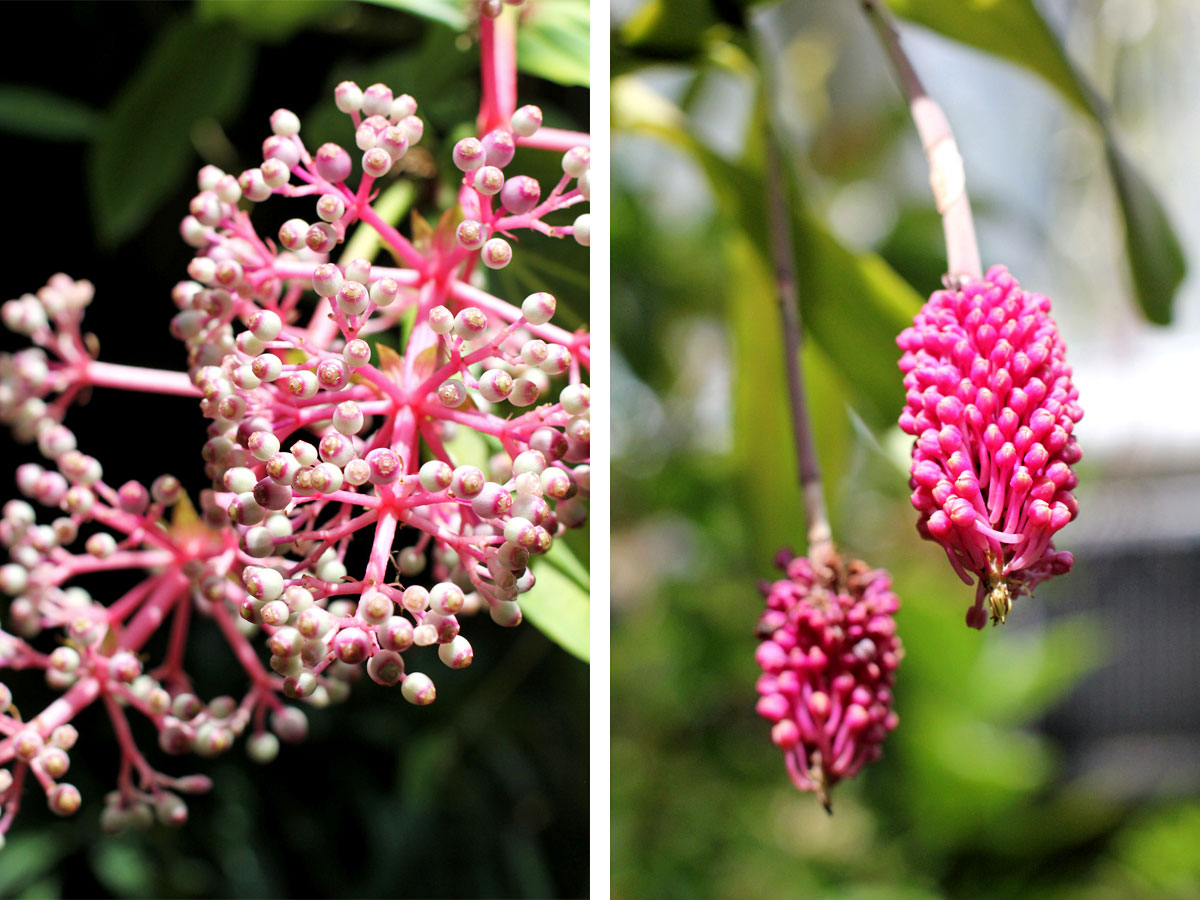 Tan Hoong Siang Mist House
This greenhouse was the highlight of the Orchid Garden. It contains many rare orchids that beg to be photographed. If you're a crappy photographer like me, then you'll love this place. It'll make you feel like Ansel Adams.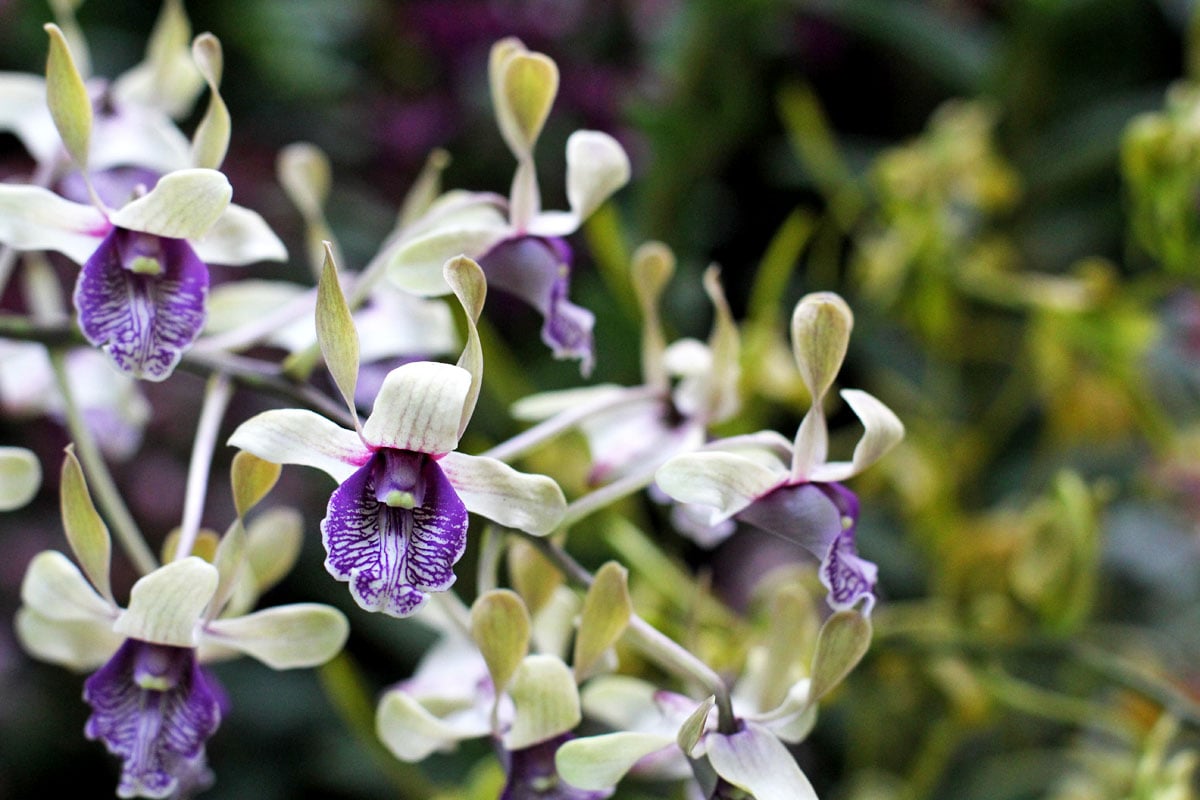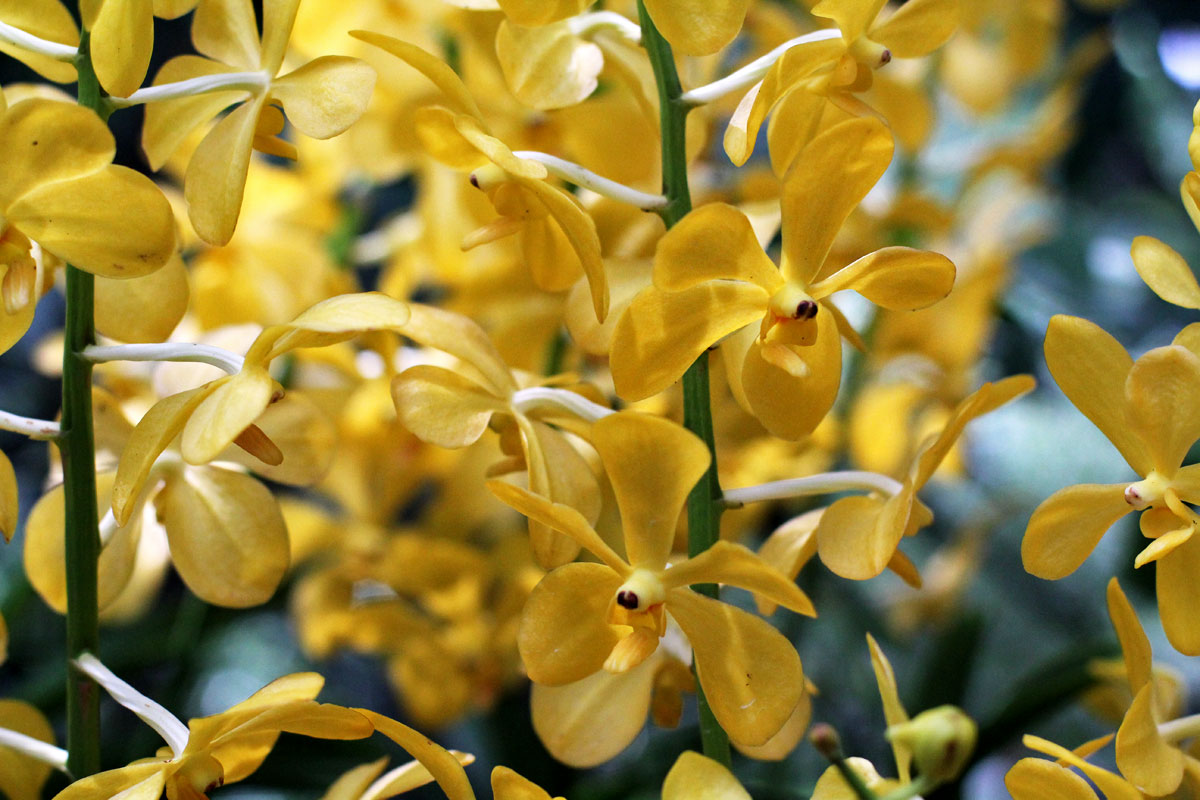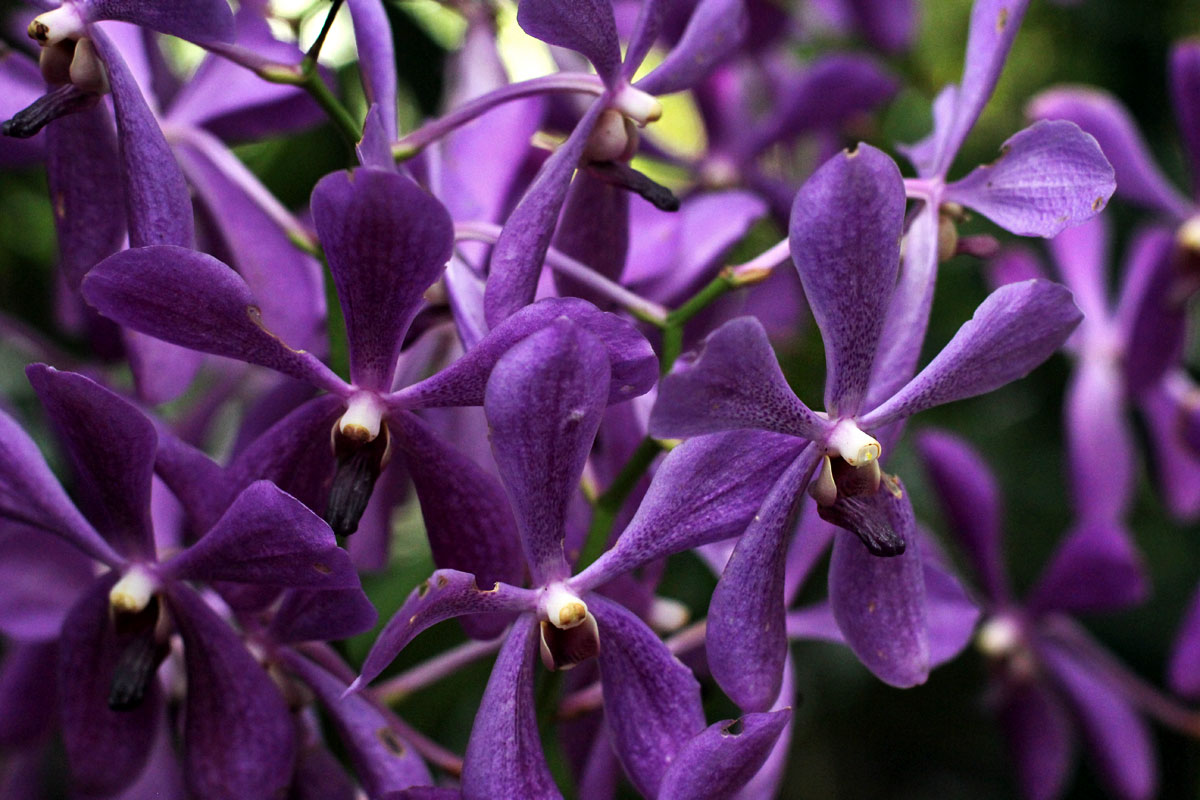 If Darth Vader were a flower, then this would be him. That's about as badass as an orchid can look.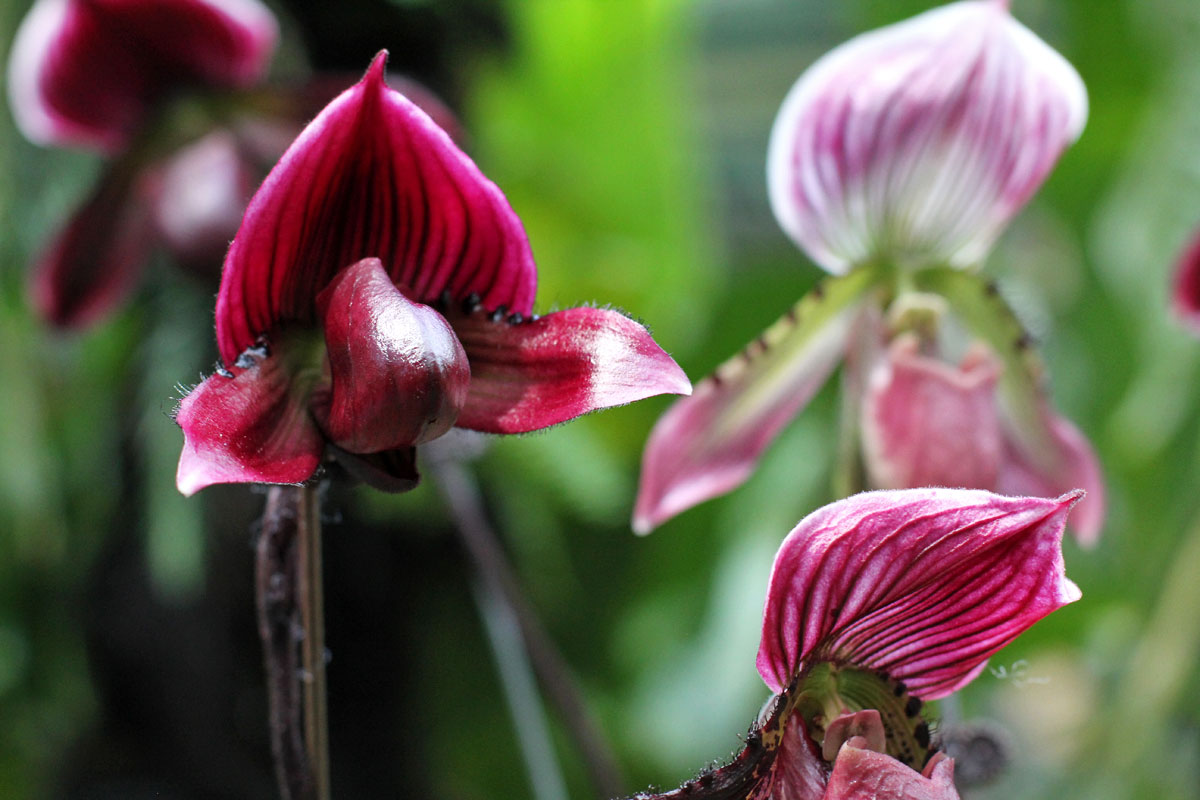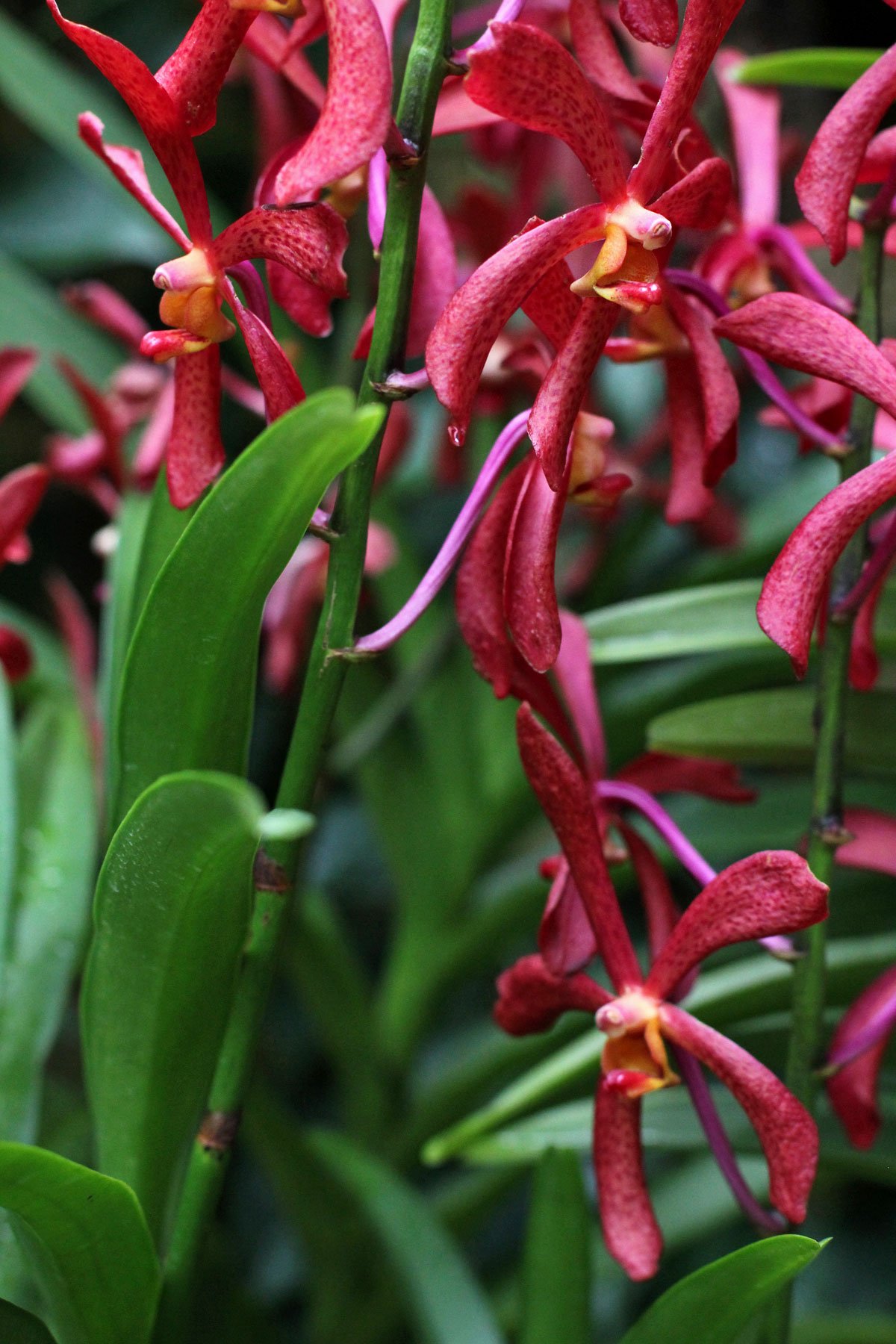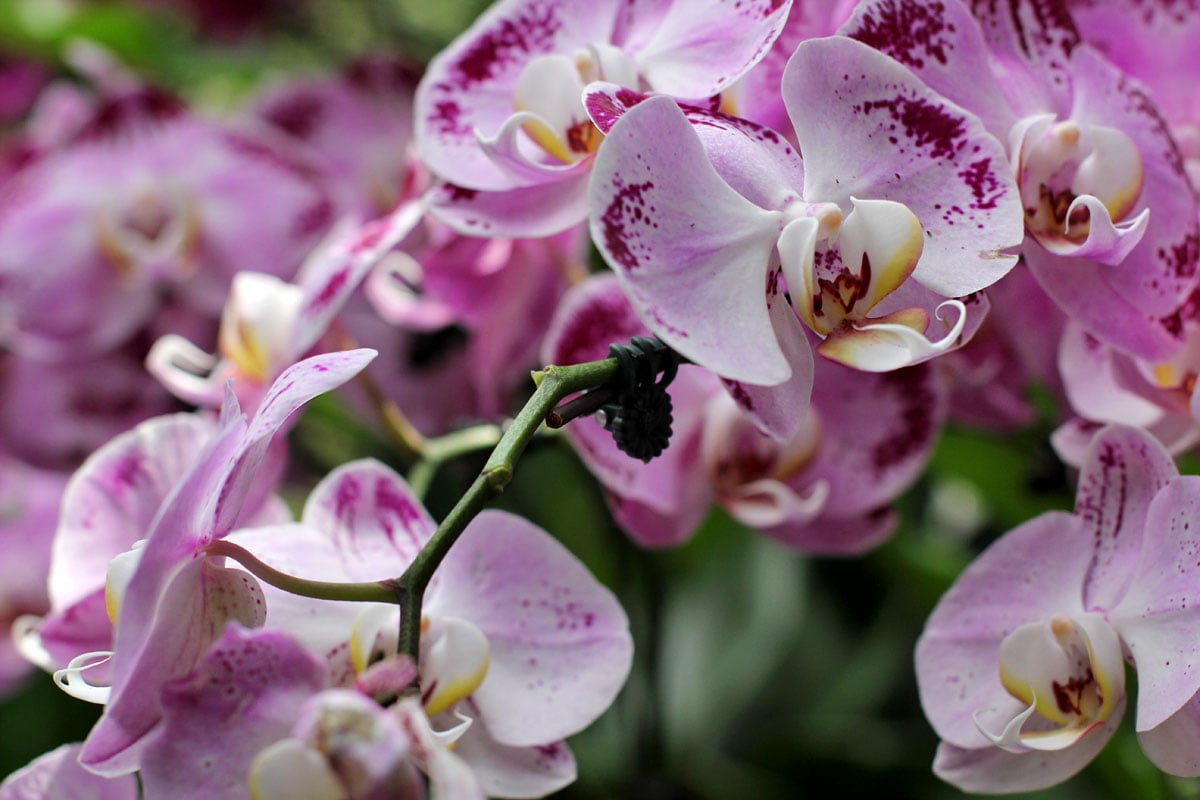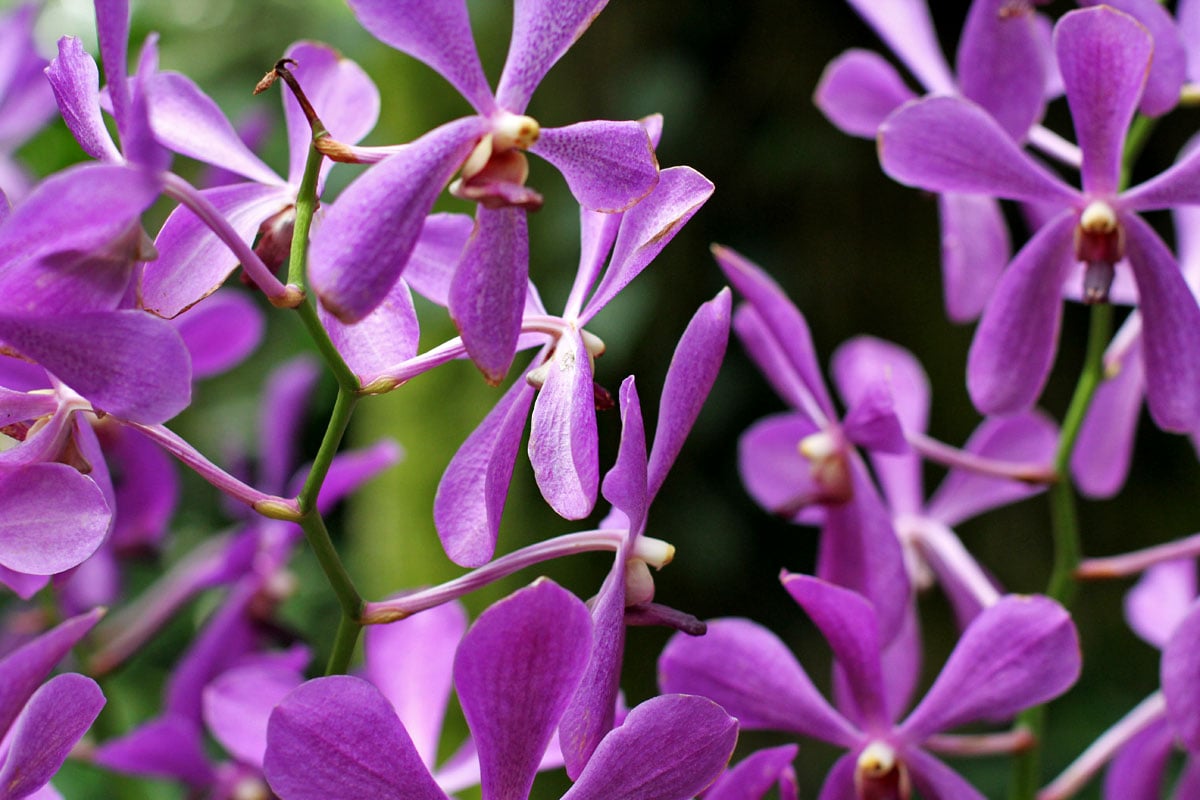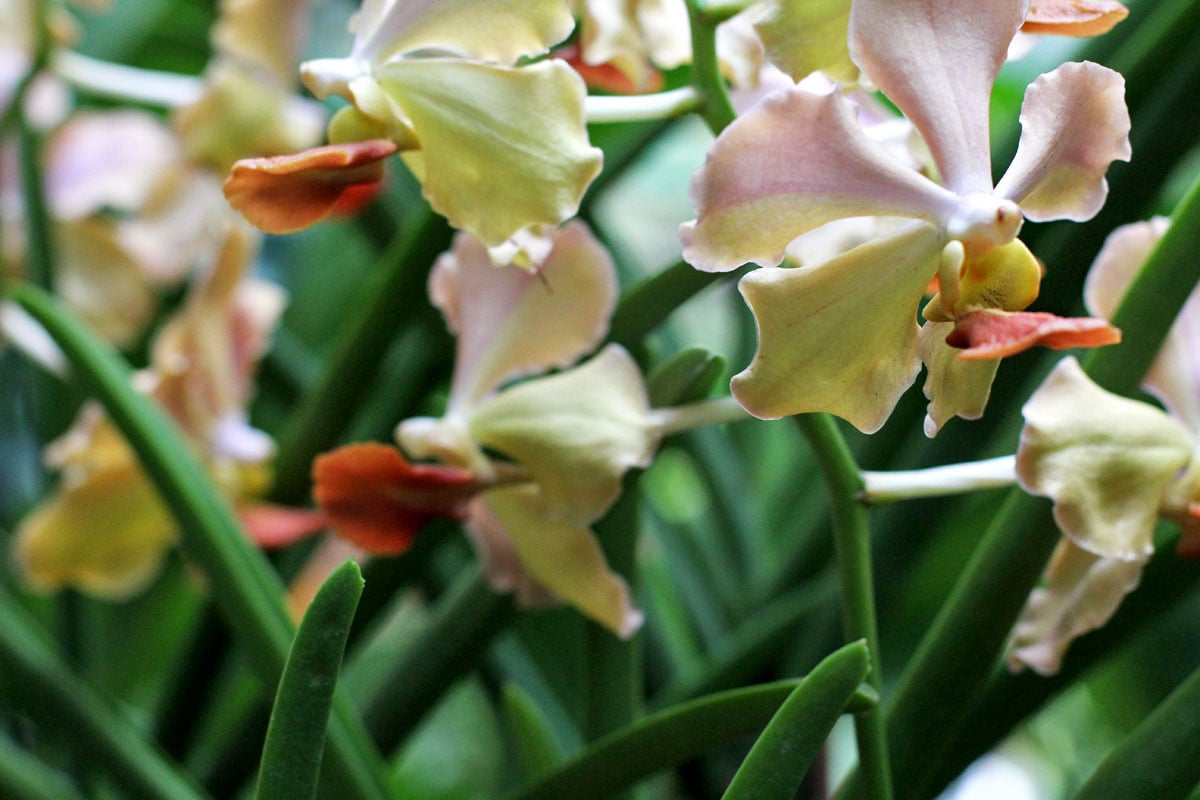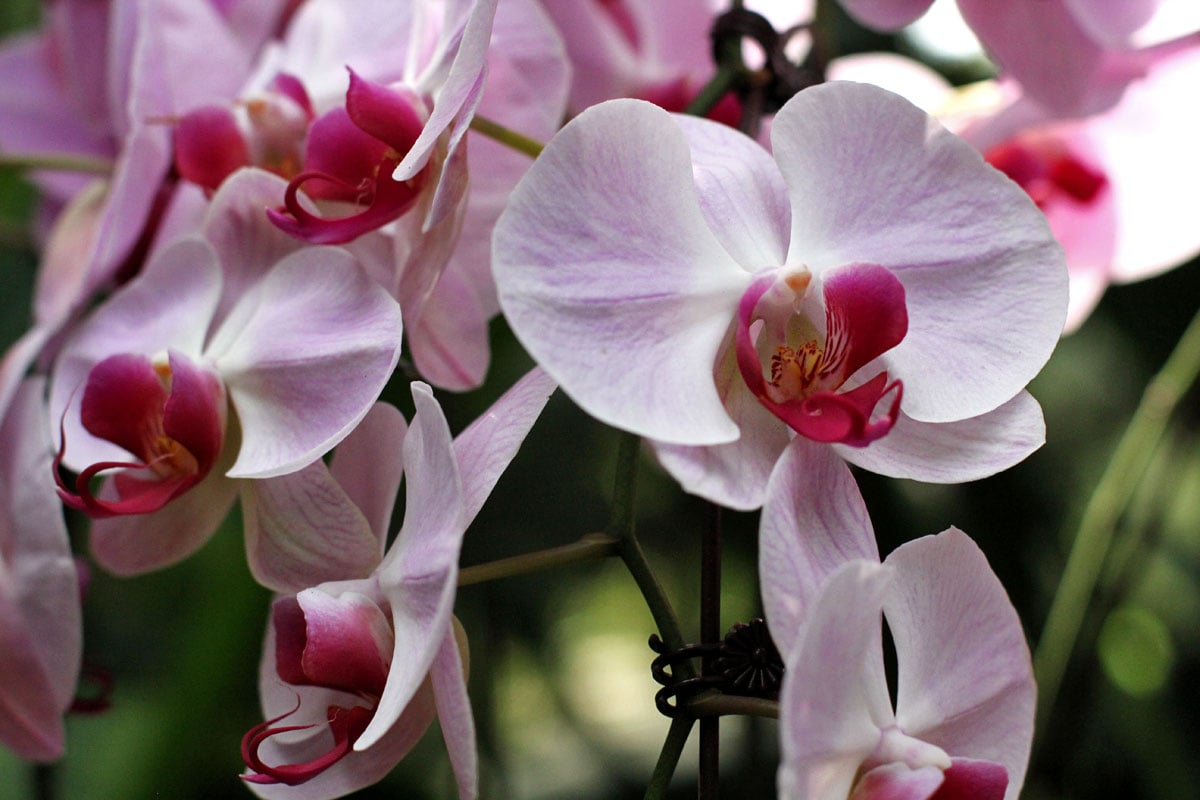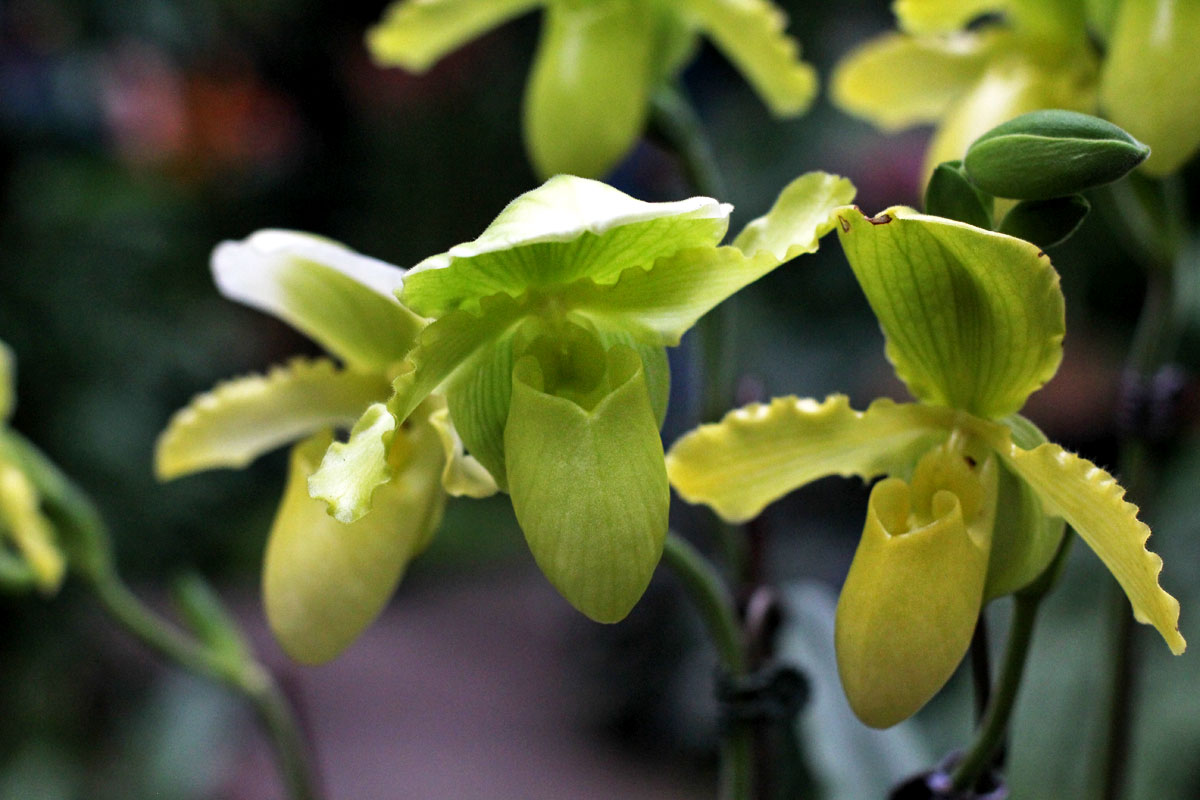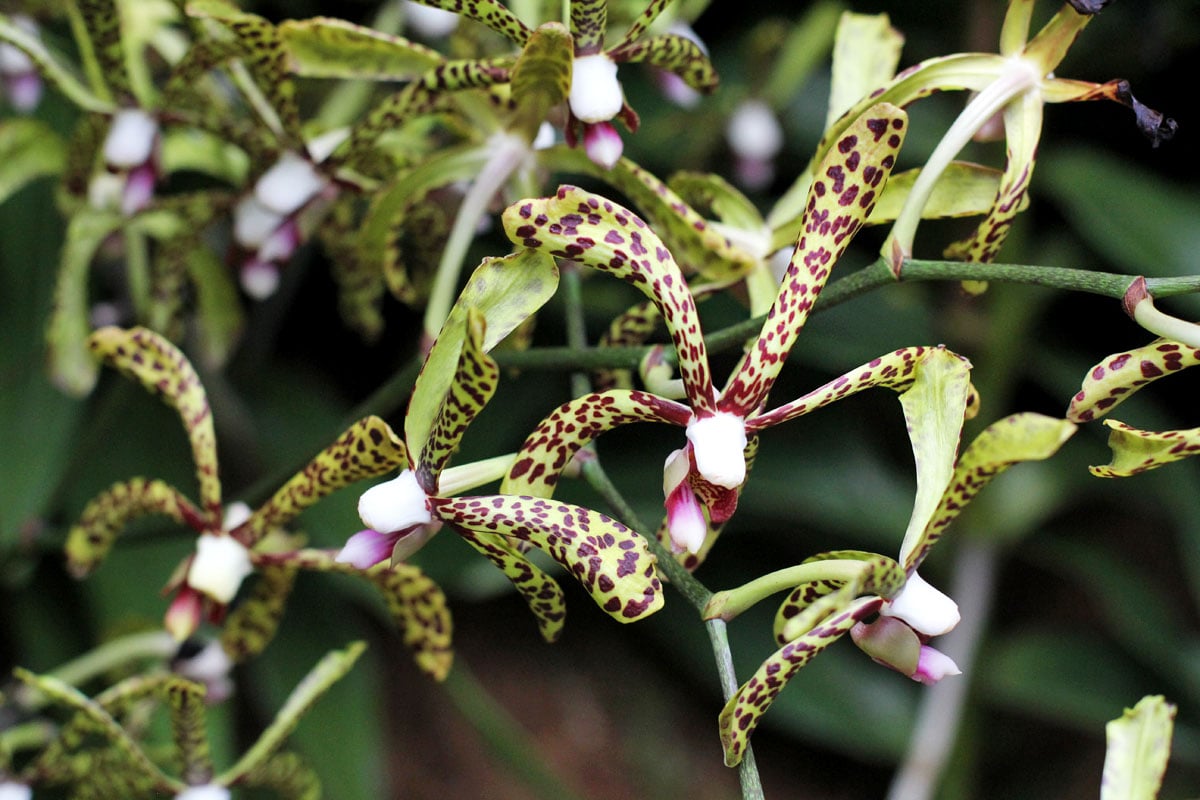 Yuen-Peng McNeice Bromeliad Collection
This greenhouse contains over 300 species and 500 hybrids of exotic plants from Central and South America. Not sure what these are (I'm guessing bromeliads?) but they look wicked cool, like Lady Gaga eyebrows or something.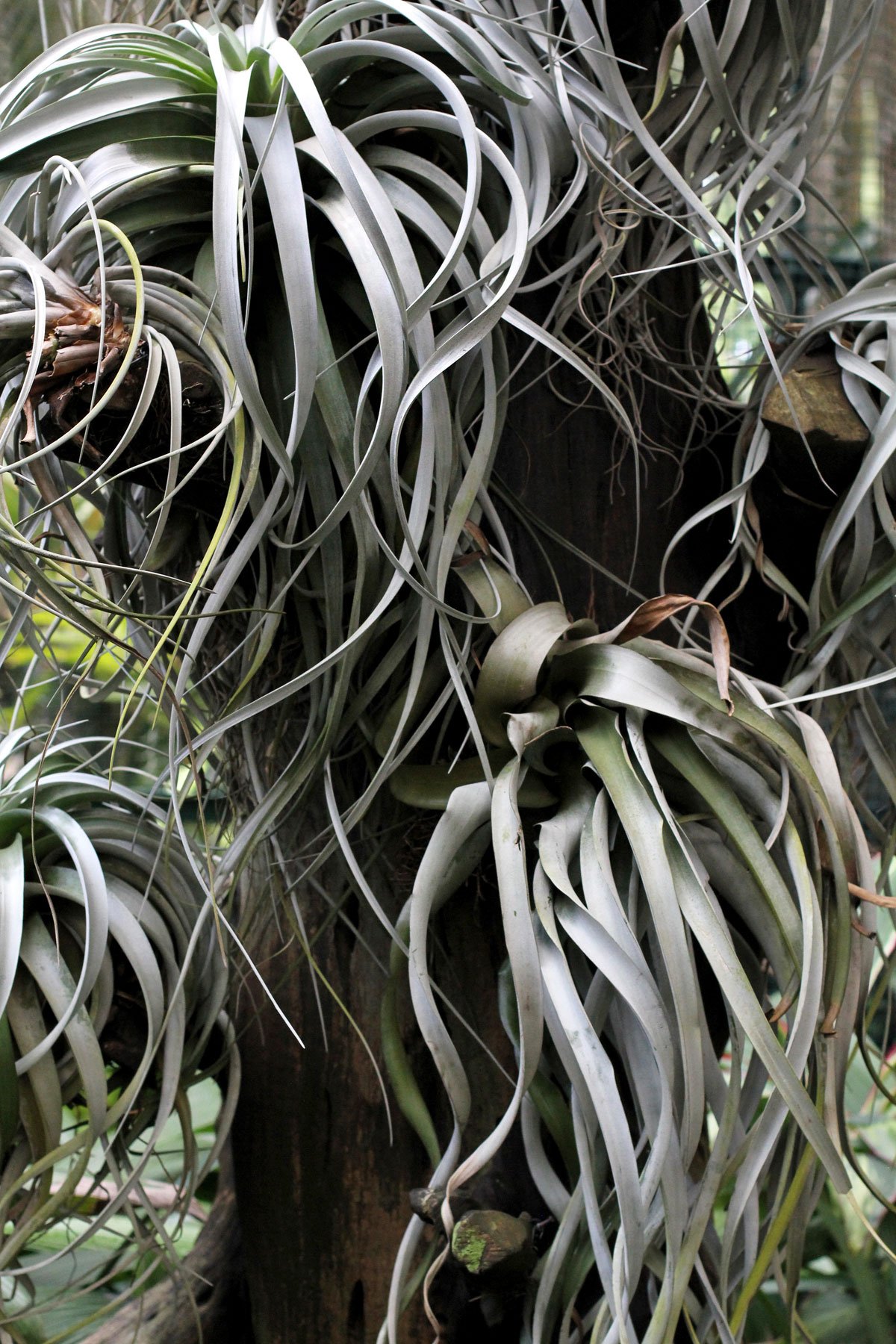 These hanging thingies were awesome too.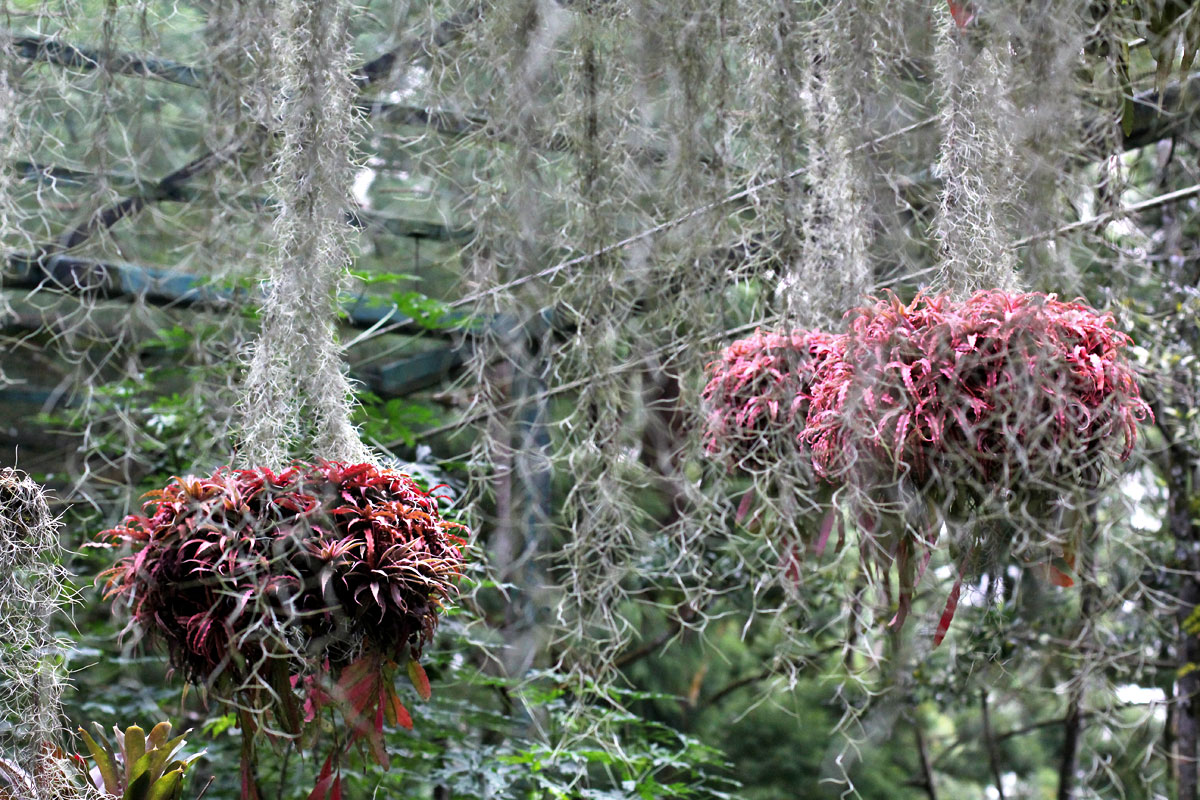 I looked it up and they're apparently called Spanish Moss. I want some for our bathroom. Yes Reneelicious, for our bathroom. 😉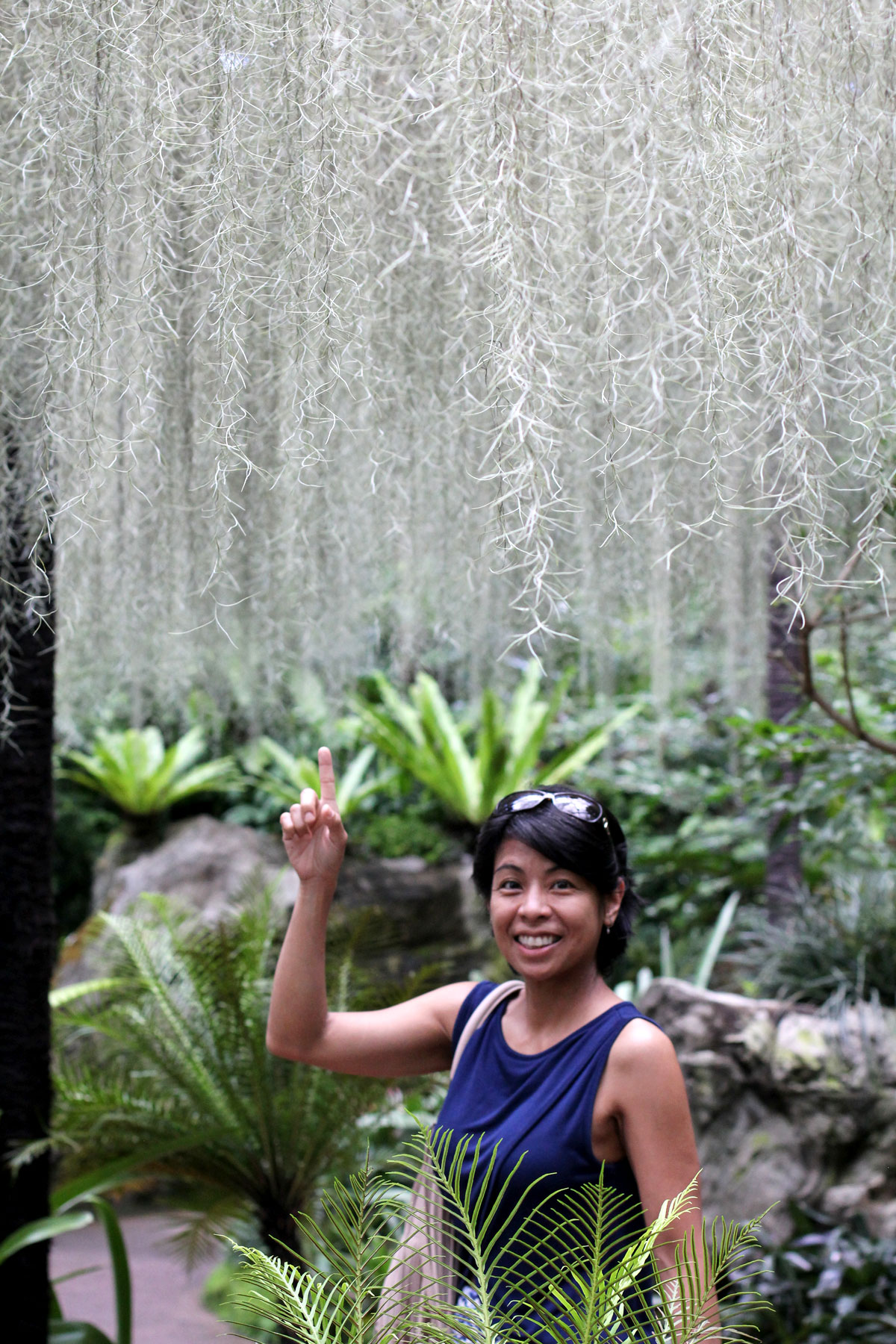 I may not know much about orchids but I had an awesome time here. That's the thing with flora. You don't have to be an expert to appreciate them. Being in their presence just makes you feel good. And that's exactly what Lee Kwan Yew wanted to do.
If you have enough time and don't mind walking around in the sweltering heat, then it might be fun to explore the rest of Singapore Botanic Gardens. It covers a huge area so you can easily spend an entire day here. Aside from the Orchid Garden, it's home to other themed gardens like the Ginger, Healing, Fragrant, Foliage, and Evolution Gardens. Taking you on a journey through time — from the era of the dinosaurs to the 400,000 flowering plants we have today — that last one sounds particularly fun. 🙂
National Orchid Garden, Singapore Botanic Gardens
1 Cluny Road, Singapore
Tel: +65 6471 7138 / +65 6471 7361 / +65 6471 9937
Fax: +65 6473 7983
Facebook: SingaporeBotanicGardens
Email: [email protected]
Operating Hours: Mon-Sun, 8:30AM-7PM
Admission: SGD 15 for the Orchid Garden. The rest of Singapore Botanic Gardens is FREE.
HOW TO GET THERE:
Take the subway to Botanic Gardens MRT station. Enter the grounds through Bukit Timah Gate.
For more Singapore travel tips, check out our First-Timer's Travel Guide to Singapore