This Flower Dome was a dream come true for me. Sort of.
Seeing the Baobab trees in Madagascar is high up on my bucket list. I love nature and animals so a trip to Madagascar is something I've been dreaming about for a long time, even as a kid. These Baobab trees look straight out of an alien landscape with their thick, obese-looking trunks and neuron-like network of branches and leaves. Towering over you like wooden giants, I couldn't imagine what it must be like to look up at these bizarre but oddly alluring trees. Thanks to the Flower Dome at Gardens by the Bay in Singapore, now I can.
Before walking into this spectacular biodome, never did I imagine I would see Baobab trees in Singapore. I would have raised an eyebrow had someone told me that. But there they were, not as big as the ones I've seen in pictures, but every bit as magical. I was in awe.
Flower Dome
Like I said, this Flower Dome and the rest of Gardens by the Bay is spectacular. This biodome is about as big as 75 Olympic swimming pools and features plants from the Mediterranean and semi-arid subtropical regions. The permanent exhibits are complemented by changing displays in the Flower Field to reflect different seasons and festivals. Combined admission to the Flower Dome and Cloud Forest conservatories is SGD 30 for adults and SGD 18 for kids ages 3-12, though discounts are available. More information at the bottom of this post.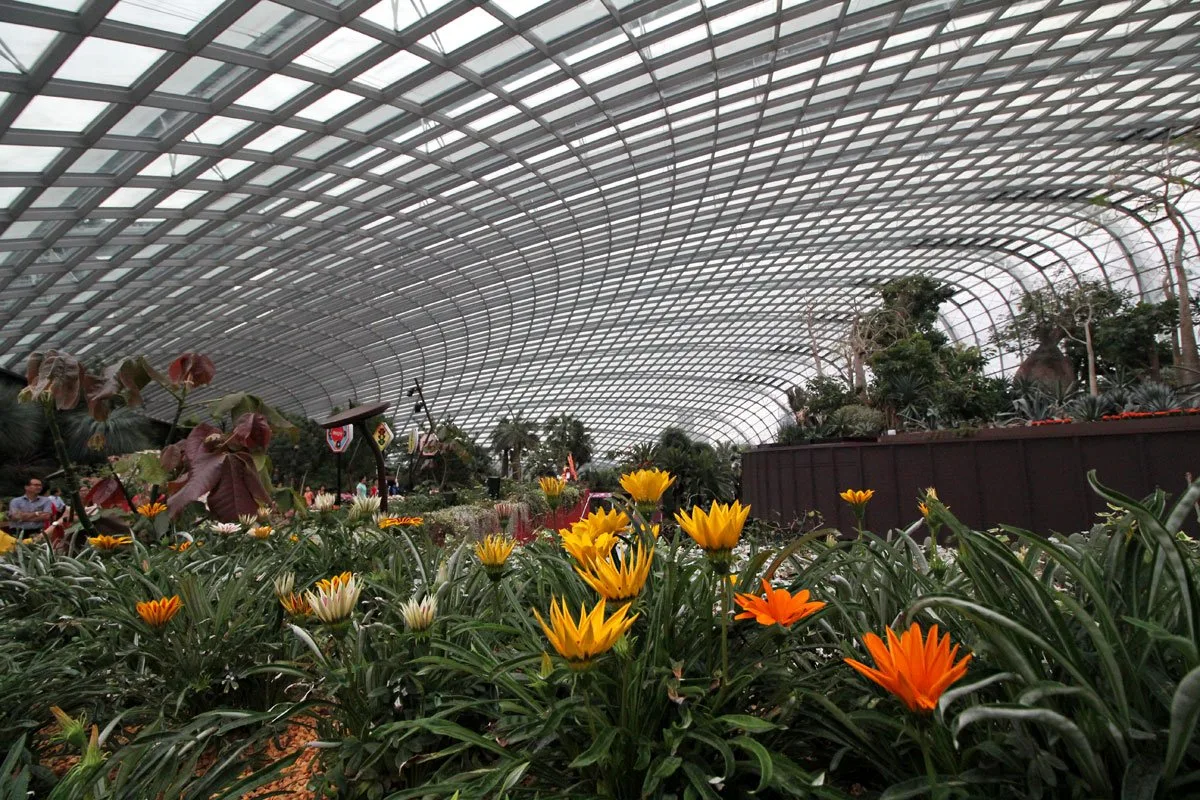 Different types of cacti at the Succulent Garden. Hipsters will love this.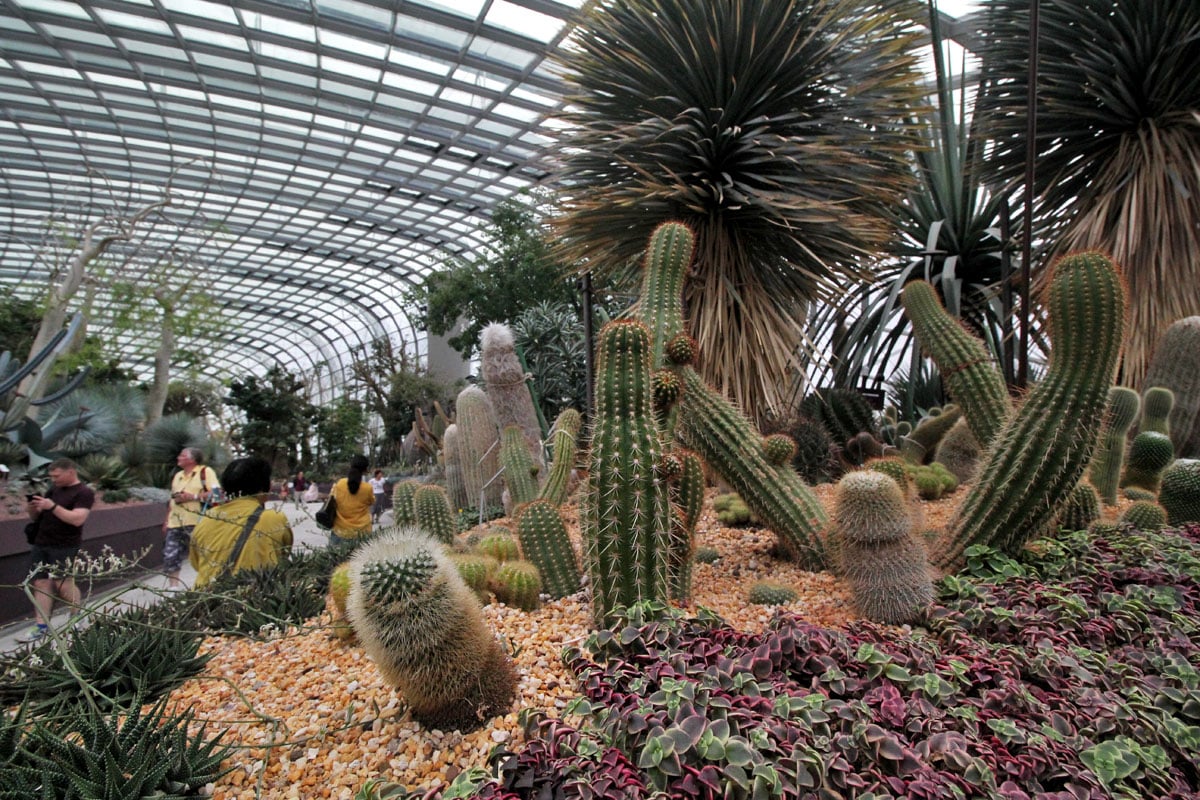 Behold the Baobabs! Aren't they bizarre-looking? If Kim K were a tree, then she'd be a baobab. It blows my mind that you can enjoy trees like these here in Singapore.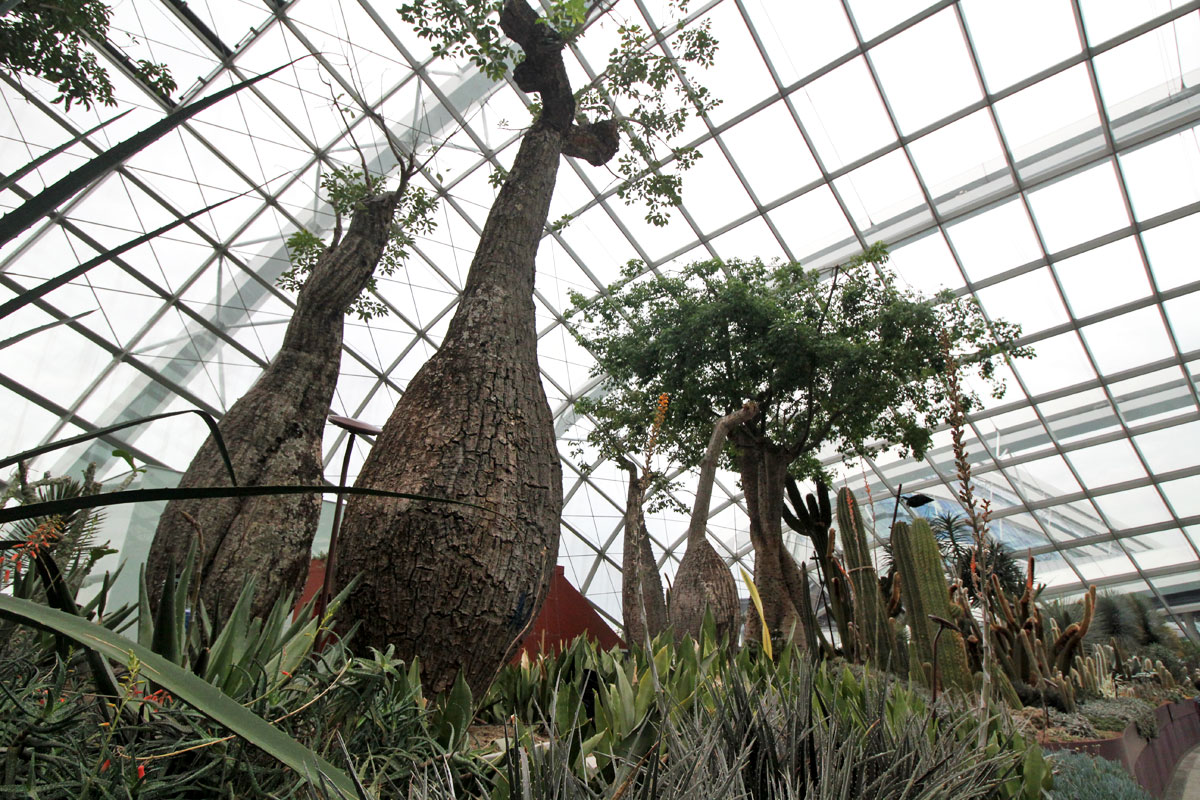 I'm fascinated by their appearance though I know next to nothing about them. I googled it now and just as I suspected, their trunks are swollen because they contain large quantities of water to help them endure harsh drought environments. I rarely rent audio guides when traveling but this is one place I regret not doing it. So many interesting things to learn here!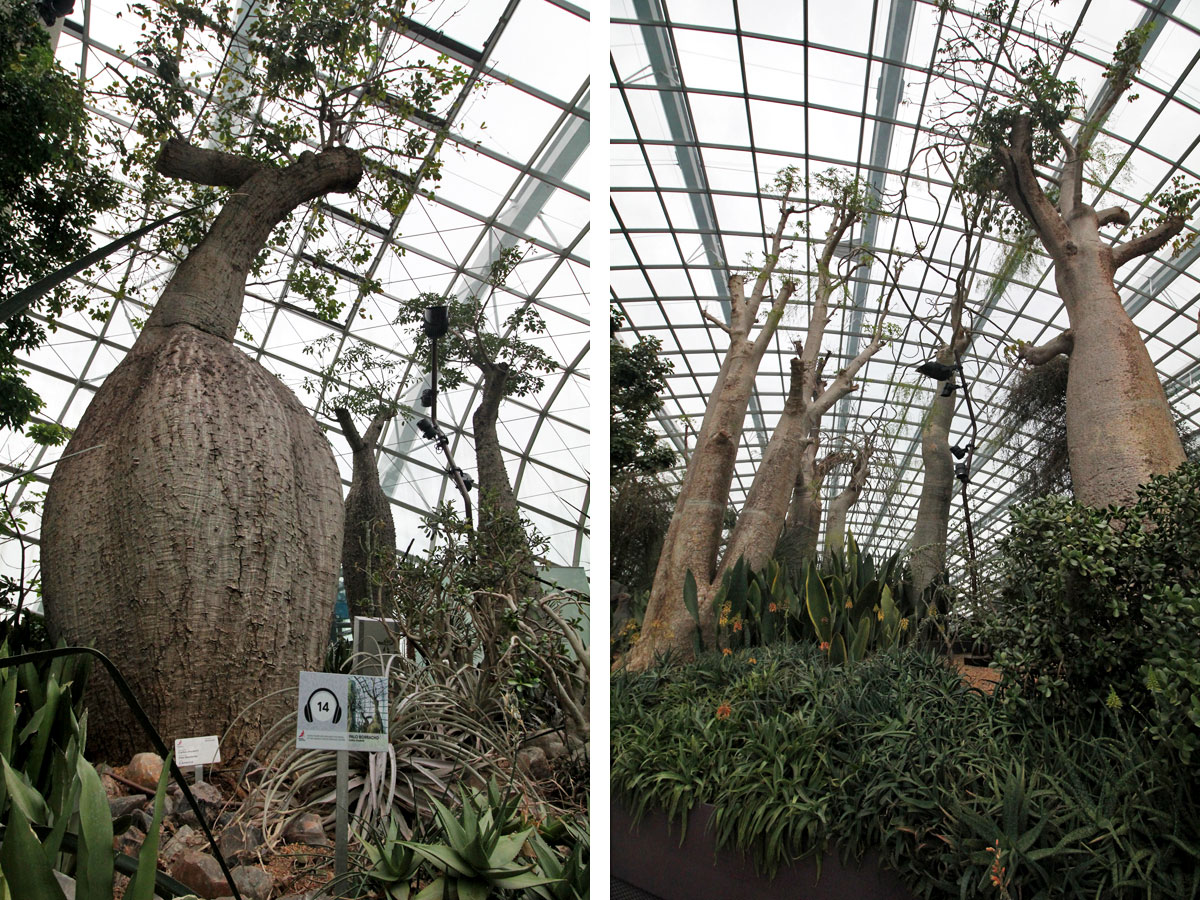 Overlooking the Flower Field on the first floor.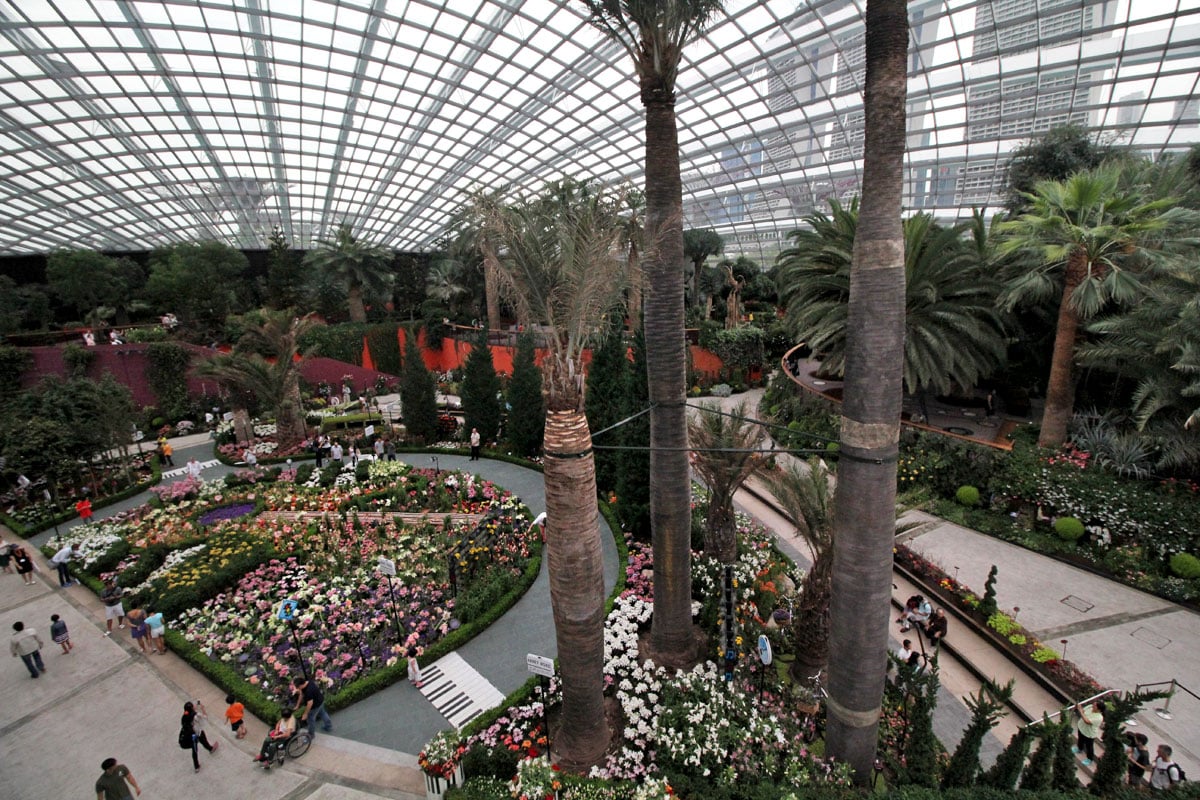 Check out this wicked dragon sculpture made out of driftwood!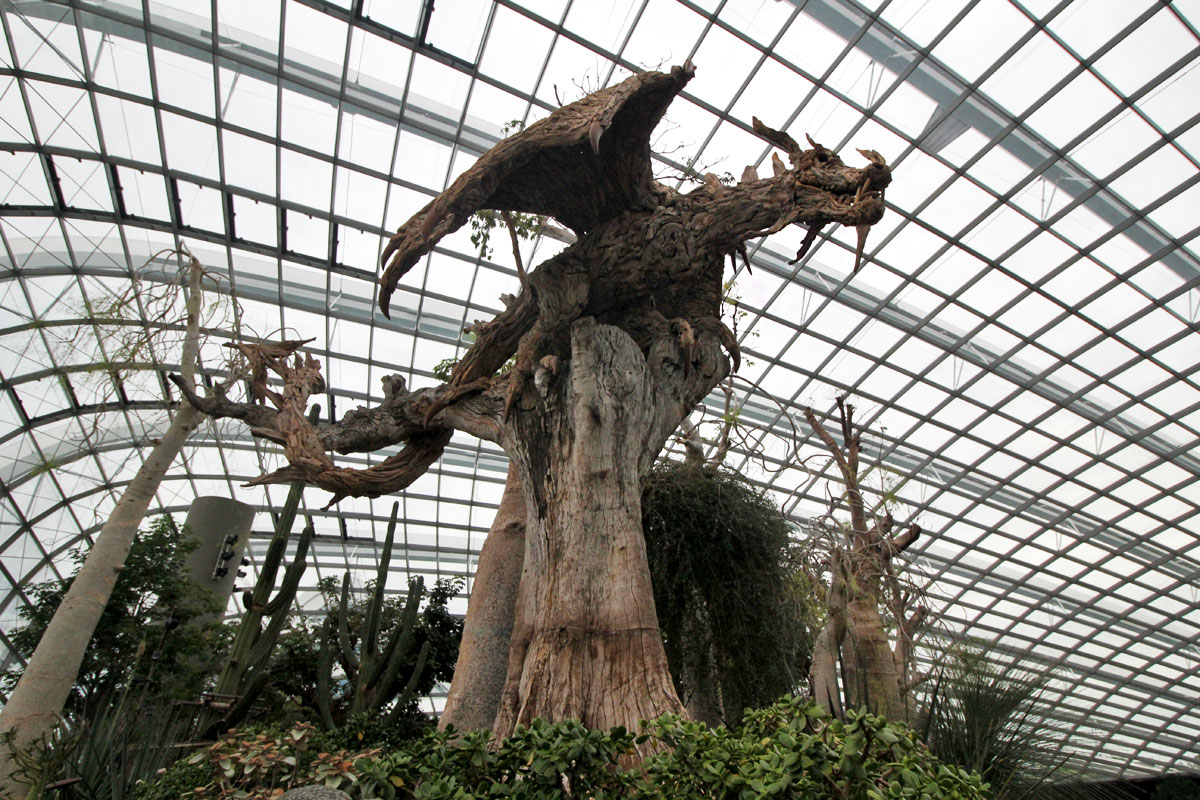 Admiring the stunning array of flowers at the Flower Field.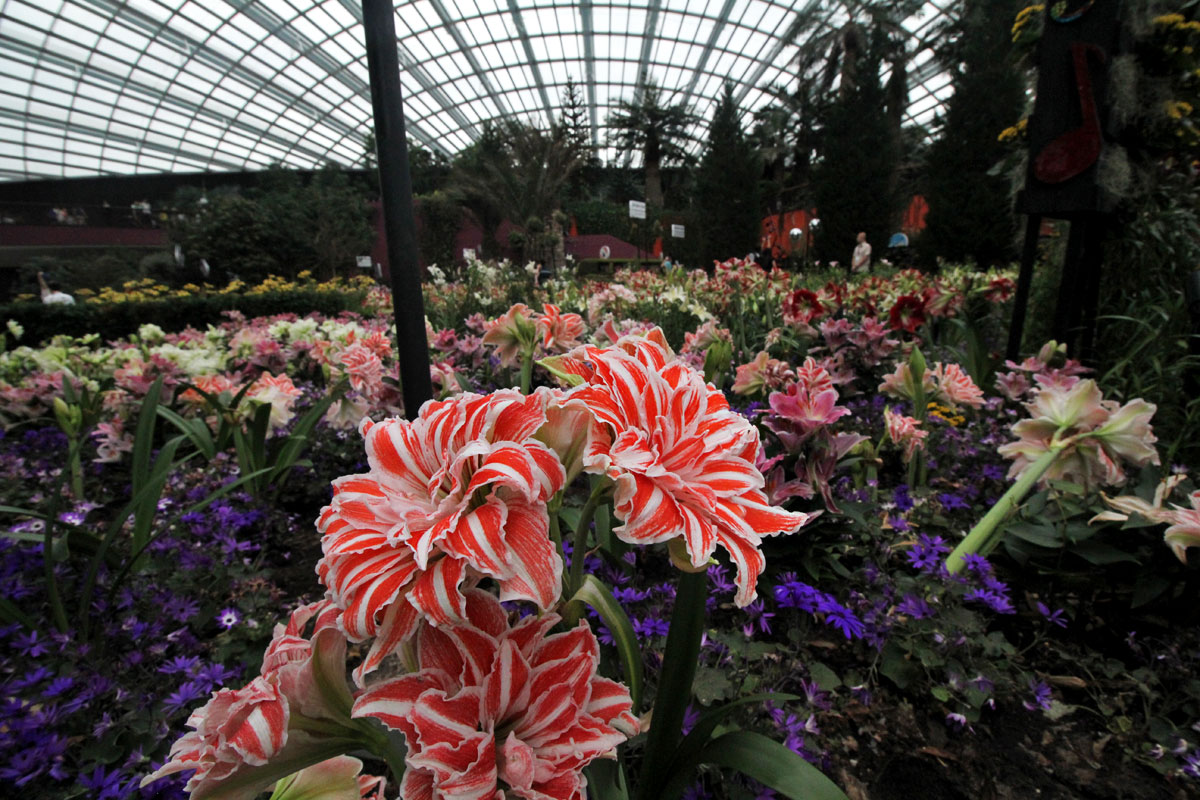 Are these orchids? They're beautiful.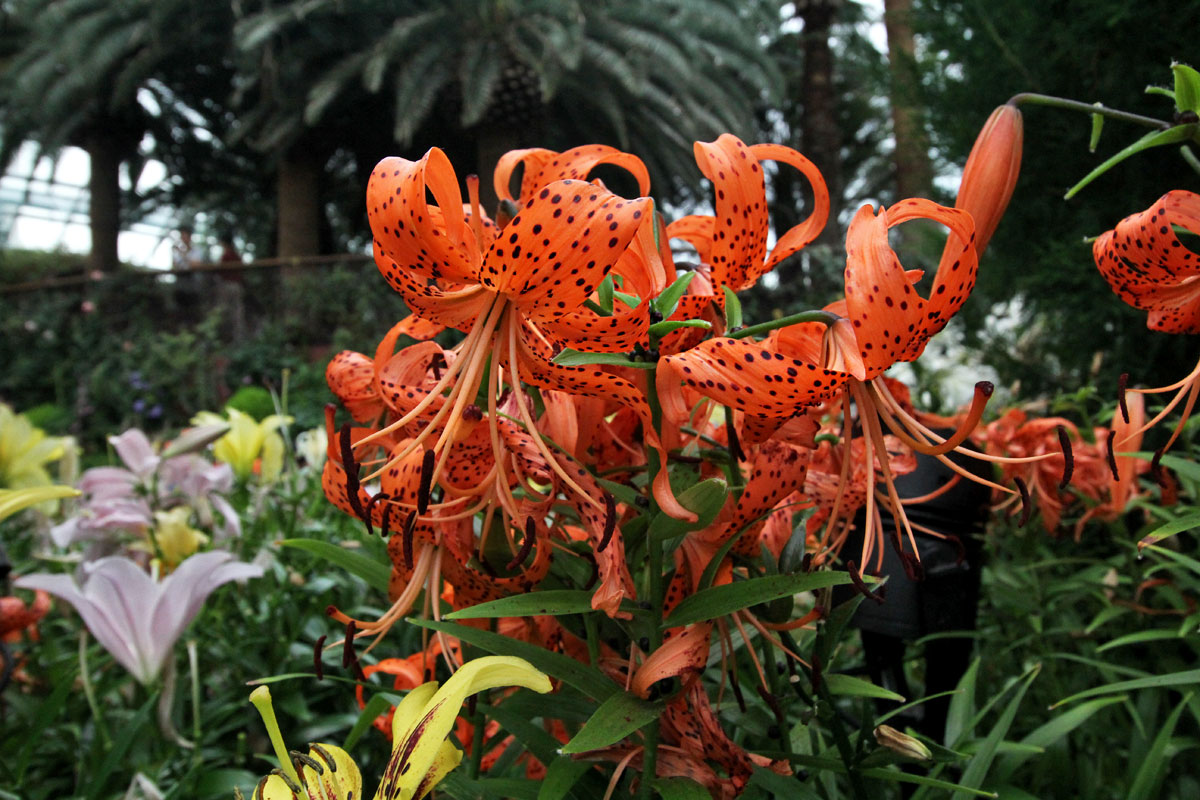 I know nothing about flowers so I'll just shut up now and let you admire them. 😆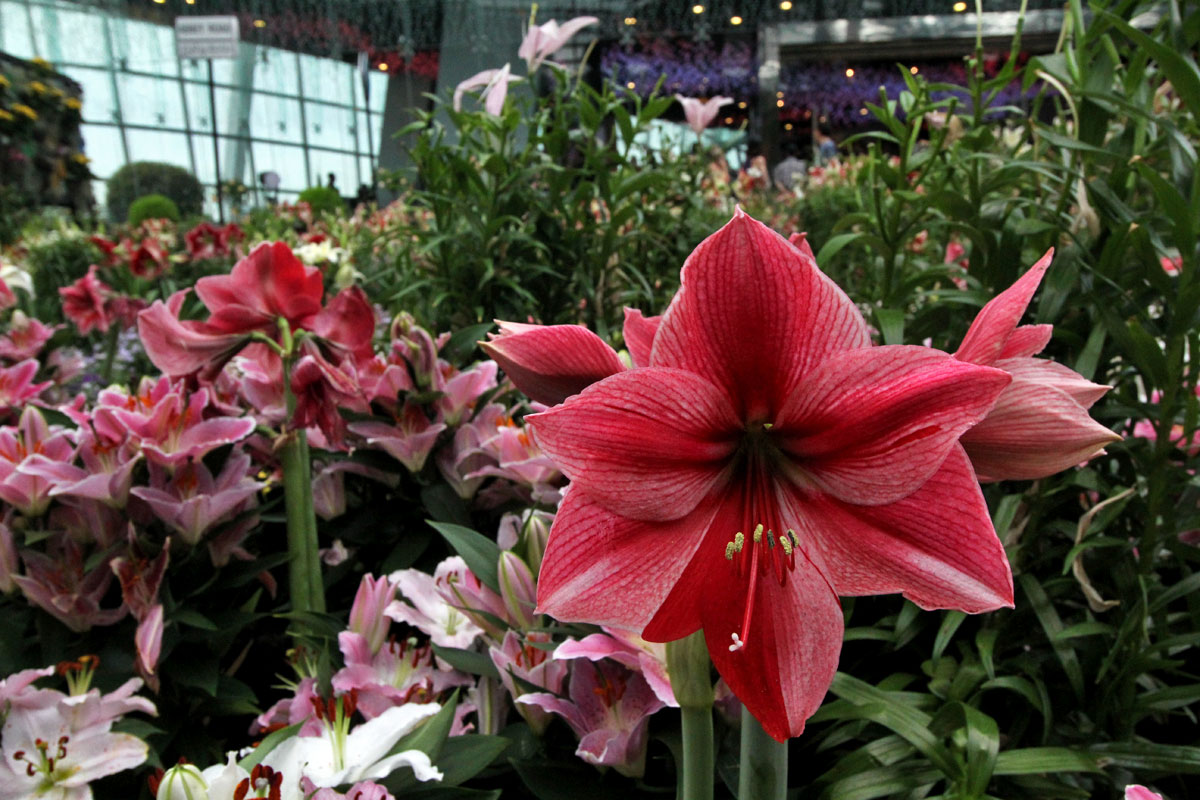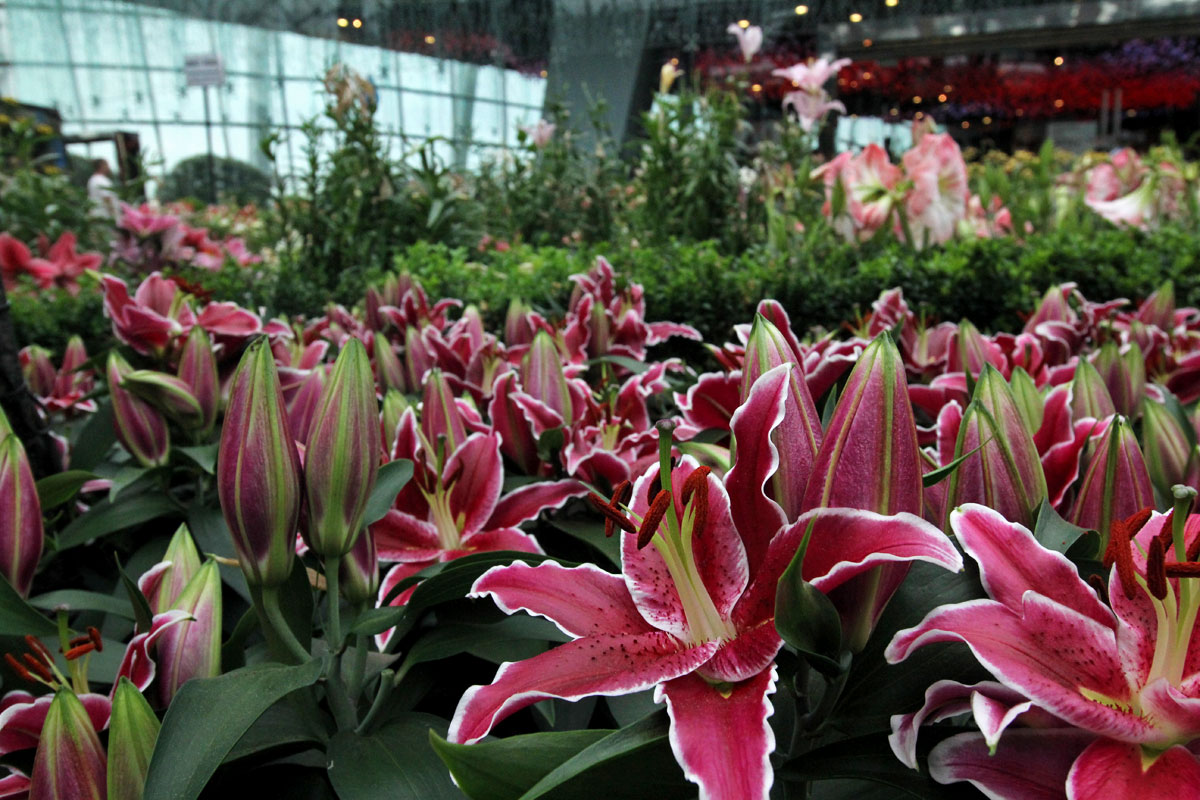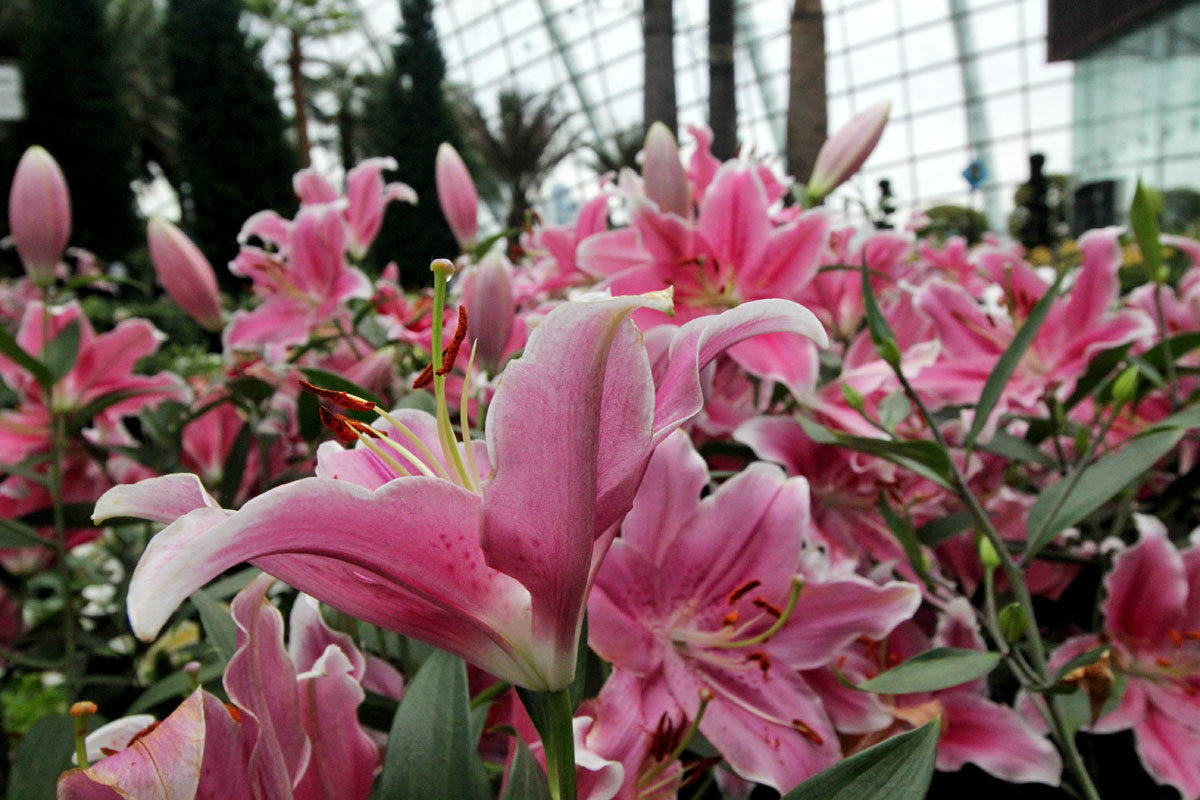 Flower power baby! This was an old van covered with plants ans flowers.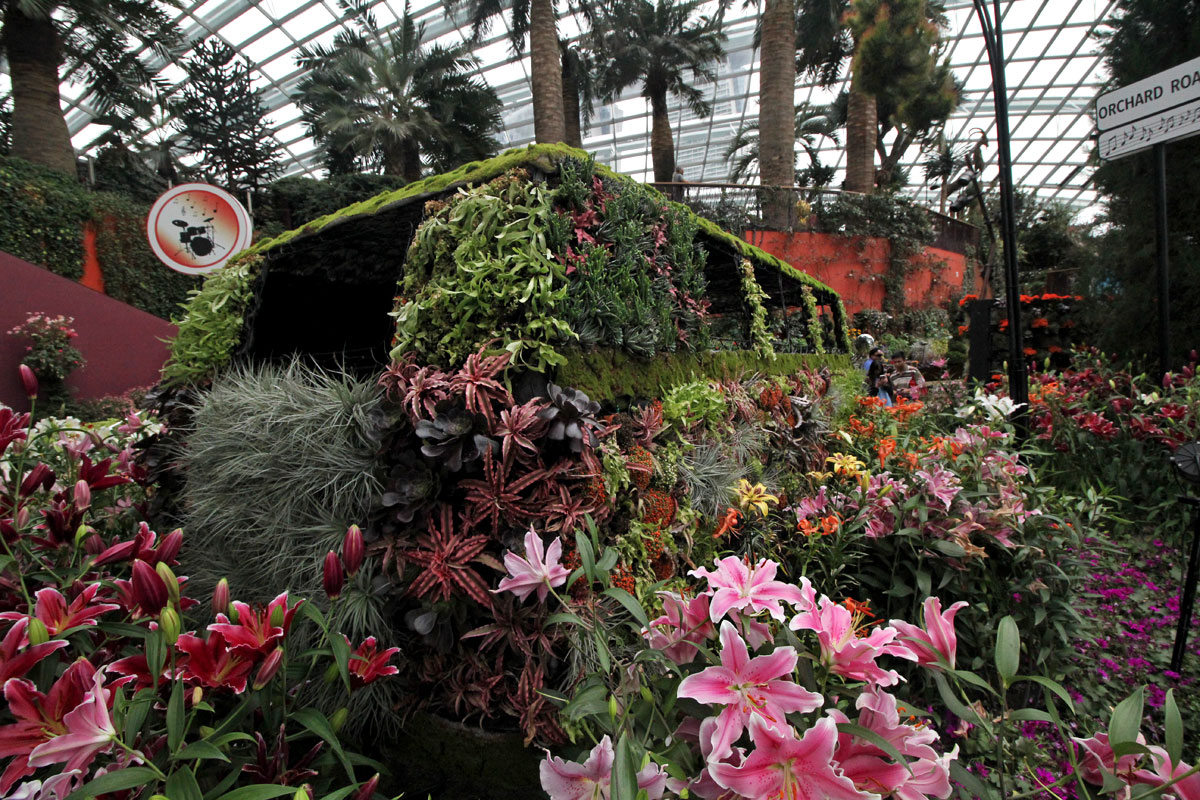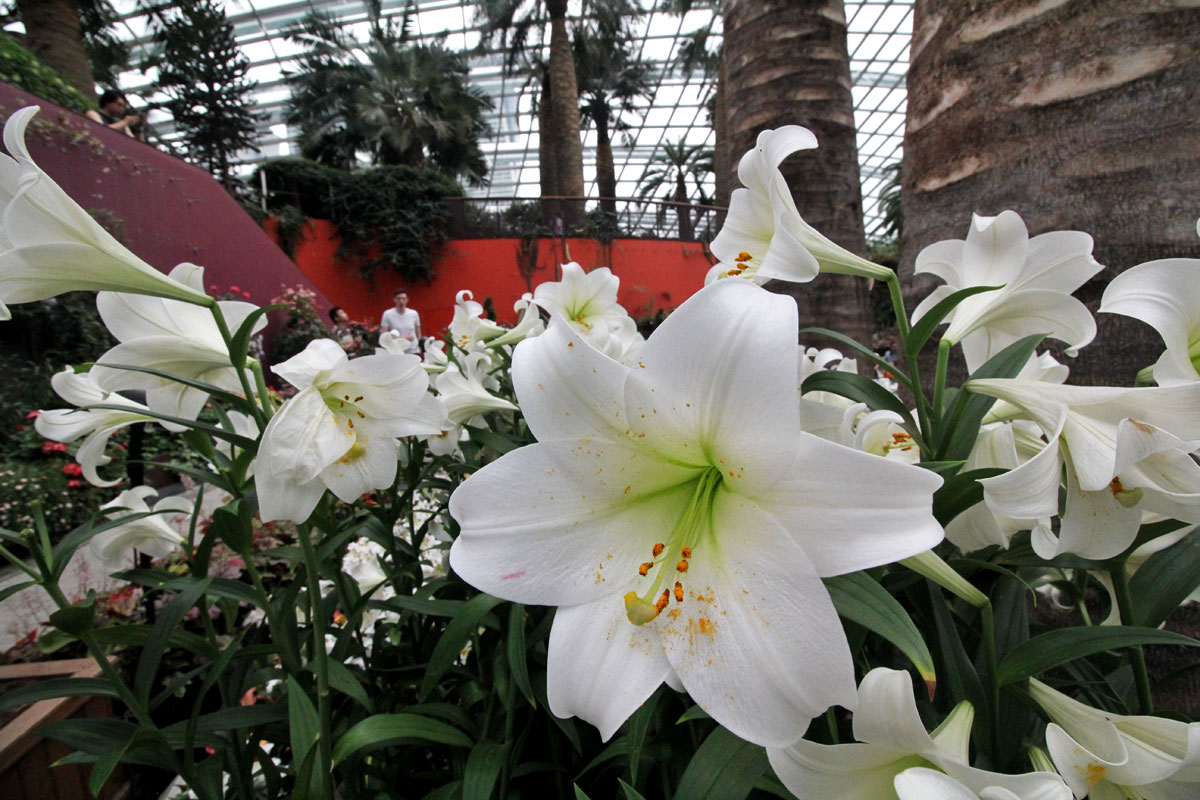 Very interesting but slightly unsettling sculptures. They appear normal at first glance until you get a batter look.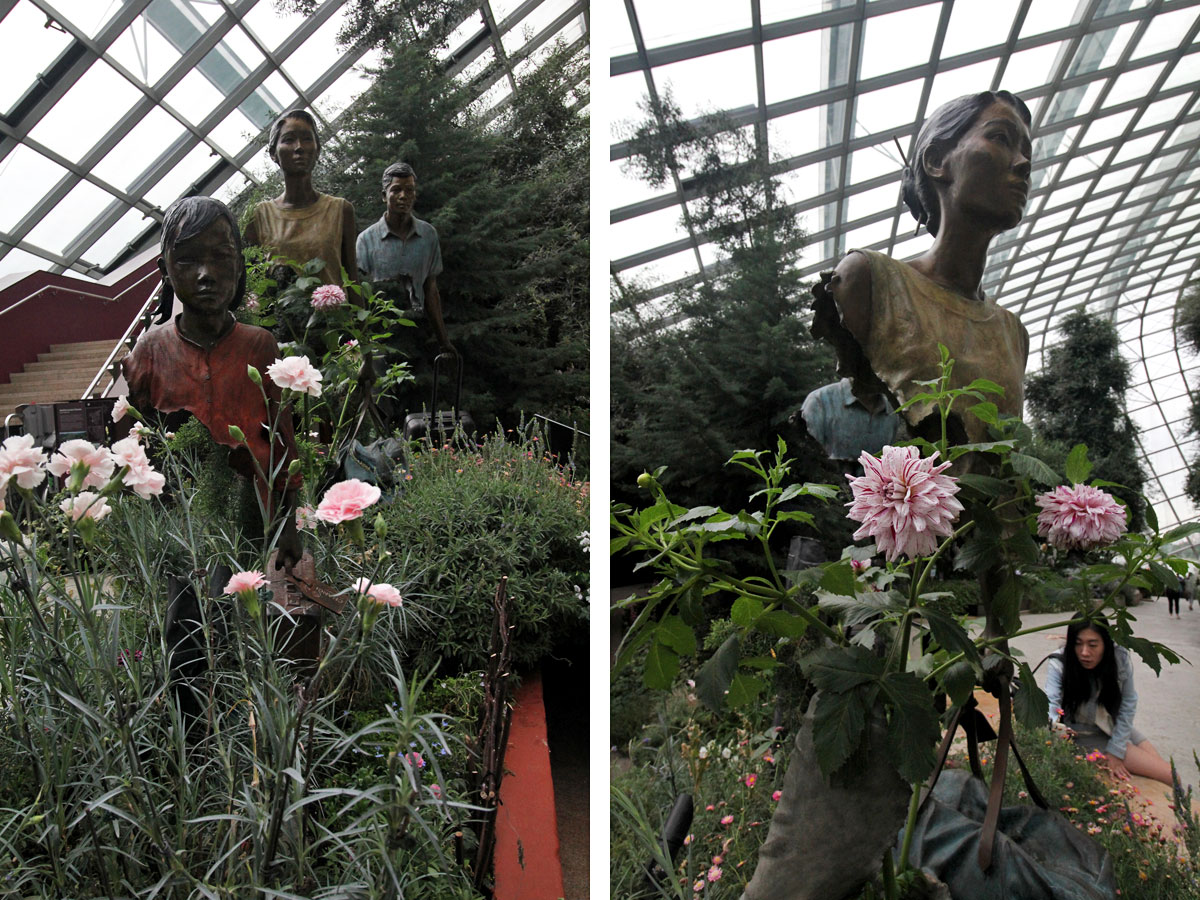 I don't know which is which but at the Flower Dome are gardens representing different regions in the world. There are exhibits to represent Australia, South Africa, South America, California, and the Mediterranean. There's an olive grove as well featuring a 1,000-year old olive tree. Of course, we didn't know that then because stupid me didn't think of getting an audio guide! 👿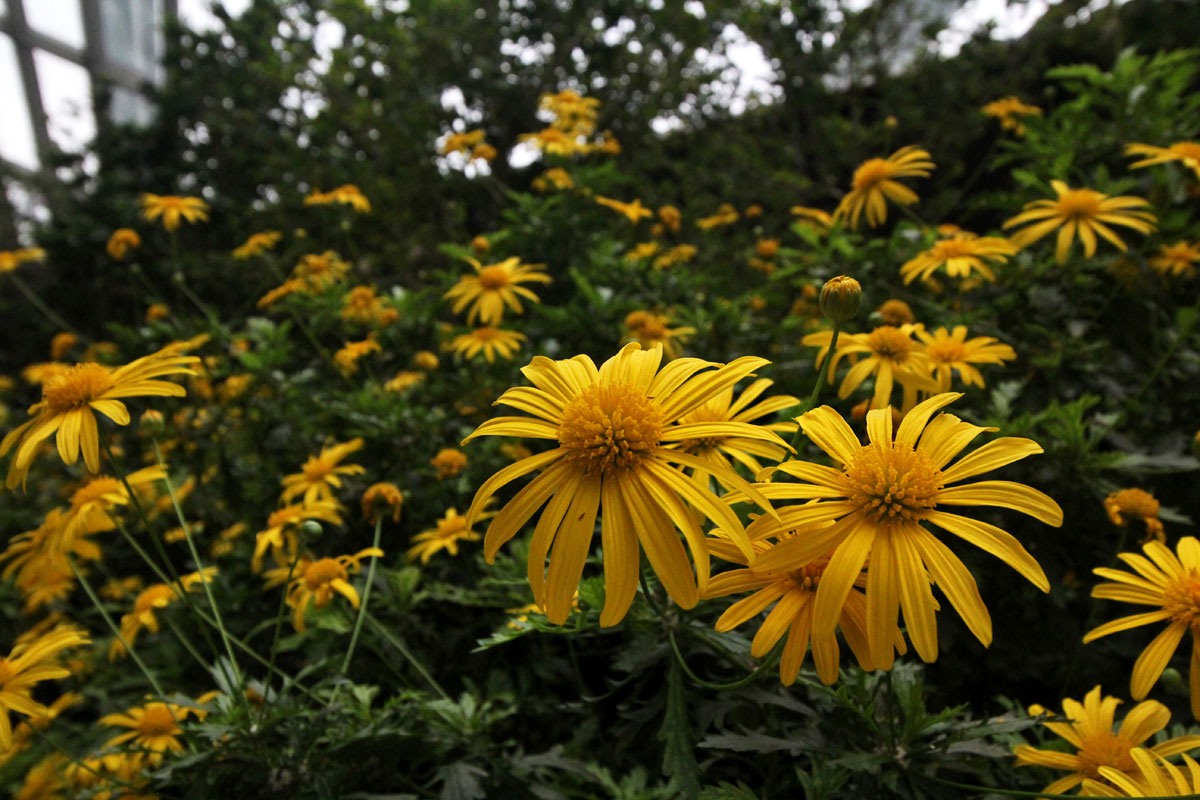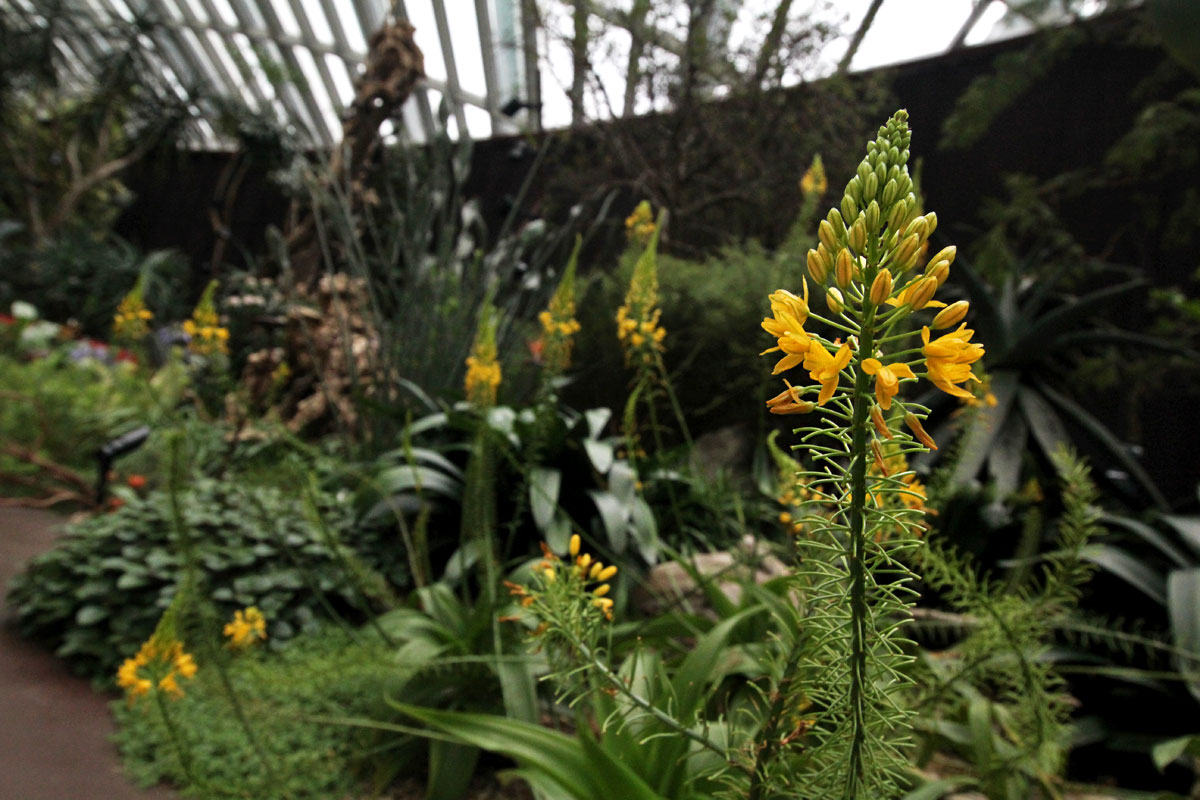 Before this visit, I thought baobab trees were endemic to Madagascar but they're not. Of the nine species of baobab tree, six are native to Madagascar, two are native to mainland Africa and the Arabian Peninsula, and one is native to Australia. The ones below are examples of Australian baobabs. So cool!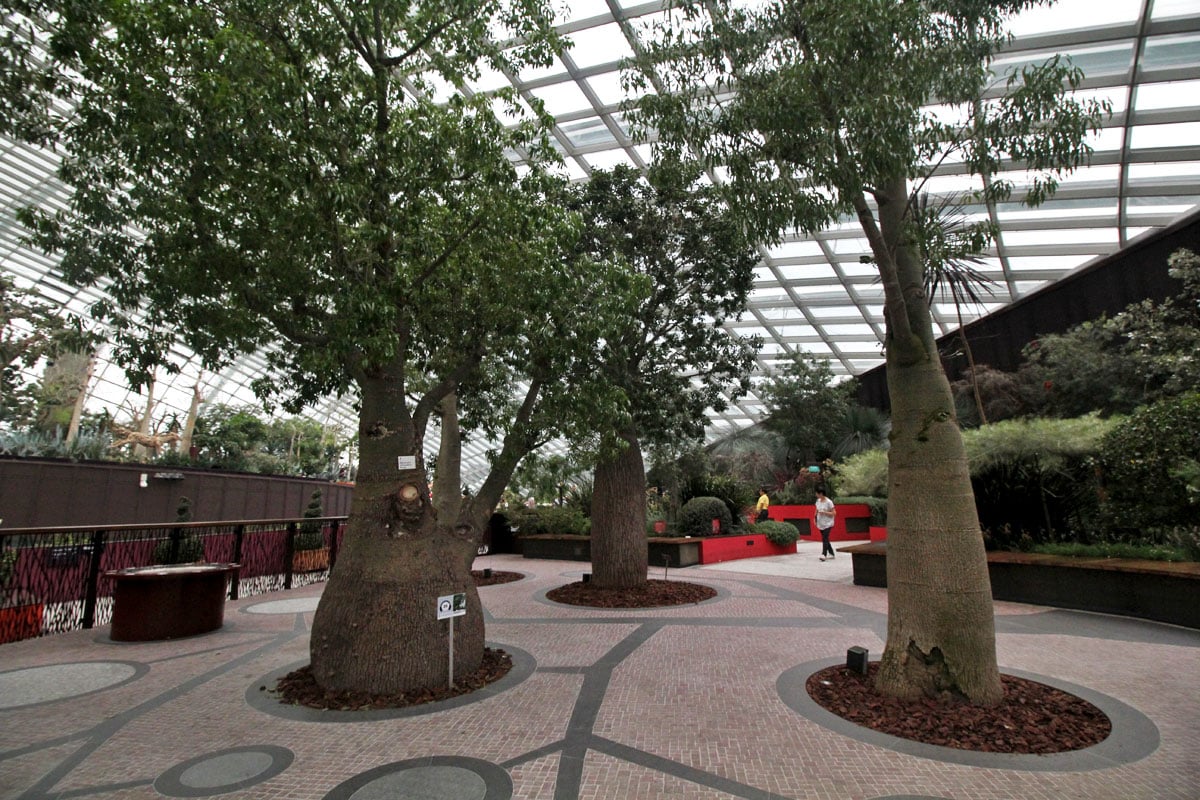 Ren throwing her arms up as if to say: "What a glorious day to be alive!" Looks like the photobombing kid behind her was saying the same thing. 😆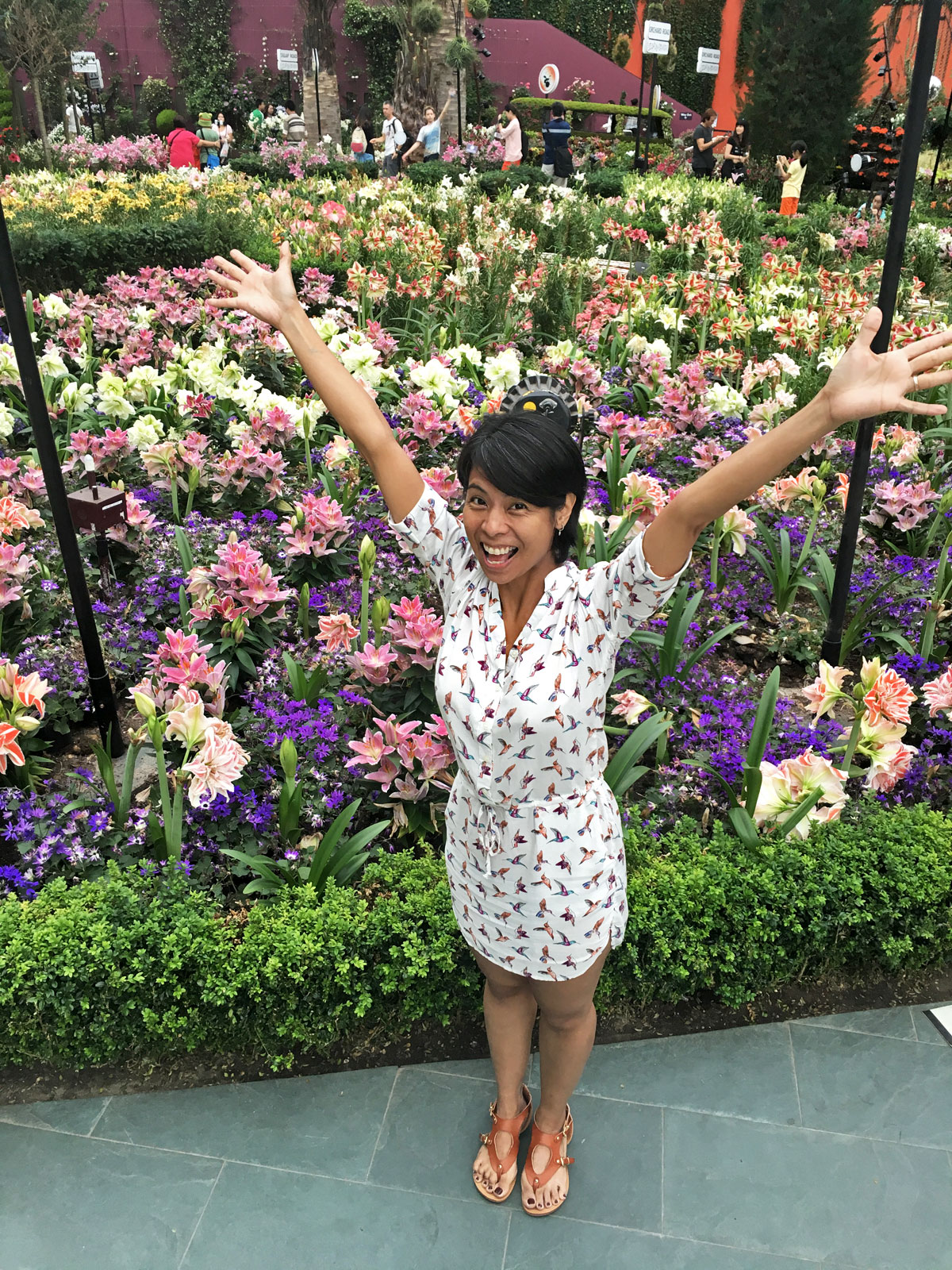 Gardens by the Bay is the number one rated attraction in Singapore according to TripAdvisor users. That's a significant feat considering all the world class attractions in Singapore. The Cloud Forest may be the more spectacular conservatory between the two but the Flower Dome isn't far behind. The fact that you can enjoy African baobab trees and other exotic plant life here in Singapore, in a controlled environment such as this, is pretty remarkable. I still can't believe it!
As described up top, this was a dream come true for me and gives us even more incentive to visit Madagascar. If these little baobabs looked this magical here, I can only imagine how impressive the big boys would be in their natural environment. In fact, I'm picturing it now:
We're driving up to a cluster of baobabs at the crack of dawn. As the sun starts to come up from behind them, I can see them clearly for the very first time. Massive, mystical, monumental, I struggle to find the right words to describe them as I pick up my jaw off the ground. And that's when I hear it, the theme song from the Lion King: "Baaaaaaaaahhh sowhenyaaaaaaaaahhhh mamabeatsebabaaaaaaaaaaah!!!…" 😆
Combined admission to both the Flower Dome and Cloud Forest conservatories is SGD 30 for adults and SGD 18 for kids. As far as I can tell, they don't offer individual tickets to each unless one is closed for maintenance. You can get a discount on admission by purchasing your tickets from Klook. Follow the link to buy tickets to the Flower Dome and Cloud Forest conservatories from Klook. Before you go, be sure to check this page for Gardens by the Bay closure dates. As described, they close each conservatory for maintenance about once a month so plan accordingly.
Flower Dome Conservatory, Gardens by the Bay, Singapore
18 Marina Gardens Drive, Singapore
Tel: +65 6420 6848
Website: gardensbythebay.com.sg
Facebook: gardensbythebay
Twitter: GardensbytheBay
Instagram: gardensbythebay
YouTube: gardensbythebay
Flickr: gardensbythebay
Email: [email protected]
Operating Hours: 9AM-9PM daily
ADMISSION: (Cloud Forest & Flower Garden)
Adult — SGD 30
Children (ages 3-12) — SGD 18
HOW TO GET THERE:
Take the MRT to Bayfront station. Take Exit B and follow the underground linkway. Exit and cross the Dragonfly Bridge or Meadow Bridge into Gardens by the Bay.
For more Singapore travel tips, check out our First-Timer's Travel Guide to Singapore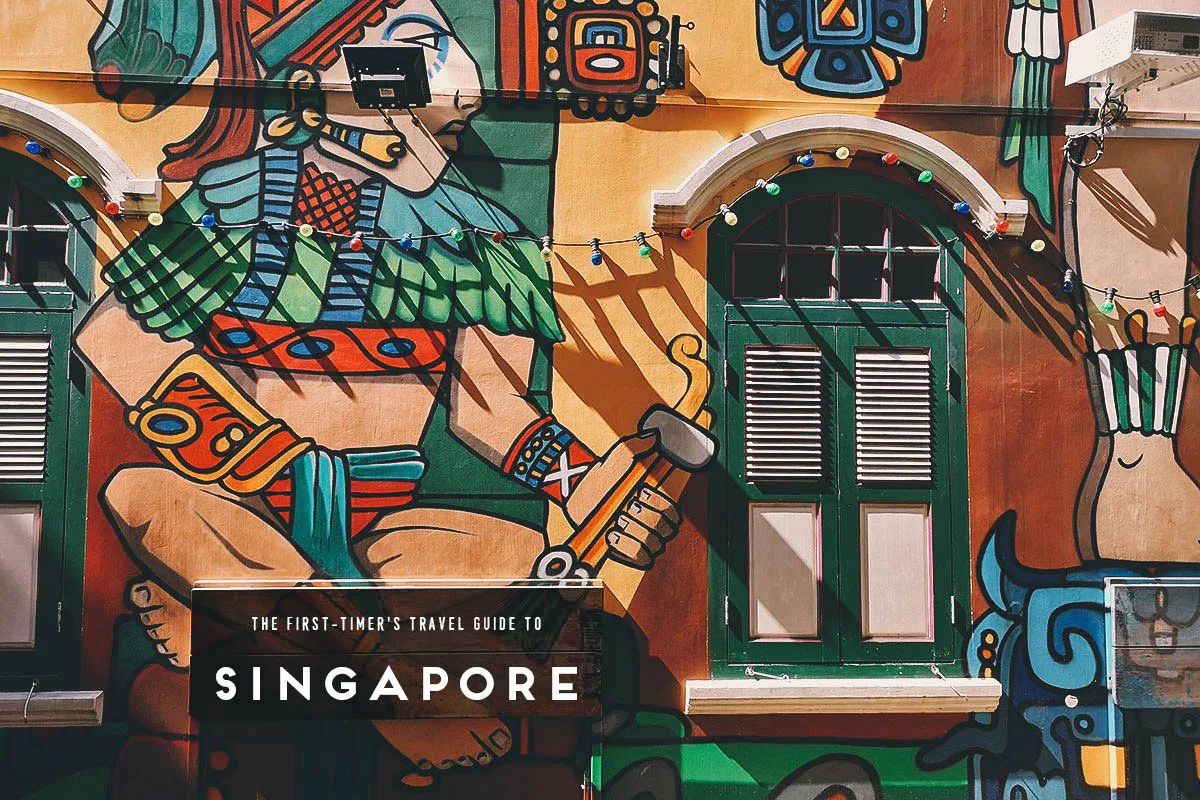 Disclosure
Some of the links in this post are affiliate links, meaning we'll get a small commission if you make a purchase or reservation at NO extra cost to you. We really appreciate your support as this helps us keep this website going. Thank you!