The First-Timer's Travel Guide to Bohol, the Philippines
Whenever friends tell me they want to visit the Philippines, one of the first places I think of is Bohol. Cebu and Palawan come to mind too, and maybe Boracay if they like to party.
I always think of Bohol because there's a lot to see and do there. Apart from its gorgeous white sand beaches, it has the Chocolate Hills and tarsiers that can't be found anywhere else in the Philippines. If you like animals, then you'll enjoy going dolphin watching and snorkeling at Balicasag Island. Adventure seekers will have fun going mountain biking and stand up paddleboarding on the Loboc River while gastronomes have plenty of bars and restaurants to choose from on Alona Beach. There really is something for everyone here.
With over 7,100 islands to choose from, many places in the Philippines have beautiful beaches but not every destination can offer something unique. This is what makes Bohol so special.
GUIDE TABLE OF CONTENTS
WHEN TO GO
High season in Bohol is from December till late March when it isn't as hot (yet) and the weather is dry. Temperatures around this time range from 28-32°C (82-90°F) during the day and drop to 25°C (77°F) at night. Though the weather is most favorable at this time, it's also the busiest — especially during Easter weekend — so be prepared to compete for the best real estate on the beach.
If you're allergic to people, then anytime after Easter weekend until July would be a good alternative. It's hot, with temperatures rising to 38°C (100°F) during the day, but it also starts raining more so that may help to offset the scorching heat. Being summer, it's also the best time to see the Chocolate Hills in their brown chocolate color.
August to November is considered the wet season so you may want to avoid this time as the rains become heavier and more frequent.
HOW TO GET THERE
Located about an hour and a half south of Manila, airlines with daily direct flights from Manila to Tagbilaran City (Bohol's capital) are Cebu Pacific, Philippine Airlines, and Air Asia. Most visitors will be staying near Alona Beach on Panglao Island which is about an hour away from Tagbilaran Airport.
To get to your hotel, I suggest arranging for airport transfers beforehand. We paid PHP 500 for two people. Our driver's name was Resi and you can contact him at +63 910 821 4546. We also hired him for the Countryside Tour and we were very happy with his service. You can arrange for airport transfers through your hotel as well though they may charge you more. Ours quoted PHP 600.
If you're already in Cebu, then you can get to Tagbilaran by fast ferry. It departs daily several times a day and costs PHP 500 one way, PHP 800 roundtrip. The trip takes two hours. Follow the link for the ferry schedule.
HOW LONG TO STAY
Three full days — one for each must-do activity — will allow you to do everything in this guide. But it's best you add an extra day or two, just to give you some time to explore on your own or do absolutely nothing. Just lay on the beach and sip some cocktails like a boss. You're on holiday.
HOW MUCH MONEY TO BRING
Assuming you'll be traveling with one other person and doing everything in this guide, then a budget of around PHP 3,500 per day for three full days should be enough. This takes into account a moderately priced hotel, meals, transportation, tour/activity fees, and pocket wifi rental. Adjust the budget accordingly based on your own travel preferences.
If you're a foreign visitor to the Philippines and looking to exchange currency, then it's best that you do it in Manila before flying to Bohol. There are banks and money changers in Bohol but the rates in Manila are generally better.
WHERE TO STAY: Panglao Homes Resort & Villas
If it isn't important for you to be right on the beach, then Panglao Homes Resort & Villas is a great choice of hotel. Located about 2 km from Alona Beach, it's a secluded boutique resort with clean spacious rooms and a nice swimming pool. The distance from the beach didn't bother us at all since they offer free one-way shuttle service to Alona beach five times a day.
Check out my post on Panglao Homes Resort & Villas in Bohol for more pictures and information.

Approximate Room Rate: PHP 1,990 per night (as of Mar 2016)
THINGS TO DO
1. Visit Bohol's Top Tourist Attractions on the Countryside Tour
Bohol has many interesting tourist attractions like the Chocolate Hills in Carmen, the tarsier sanctuary in Corella, and the Loboc River. The problem is, they're spread out across the island so it can be a challenge to visit them on your own. The Countryside Tour — a chauffeured tour that takes you to all of Bohol's top sights in one day — makes it easy.
Check out my post on the Countryside Tour in Bohol for more pictures and information.

Tour Duration: 7-8 hrs / Cost: PHP 2,000 for 2 people (car and driver only)
2. Go Dolphin Watching and Snorkeling at Balicasag Island
Like the Countryside Tour, dolphin watching and island hopping / snorkeling is another popular excursion in Bohol. You'll set off at dawn to chase dolphins before going snorkeling at Balicasag Island. There you'll come face to face with a spectrum of marine wildlife like fish, turtles, and giant clams.
Check out my post on Dolphin Watching and Snorkeling at Balicasag Island for more pictures and information.

Tour Duration: 6-7 hrs / Cost: PHP 2,000 for two people (boat and environmental fees)
3. Go Stand Up Paddleboarding and Mountain Biking at Loboc River
If you like action sports, then you'll love this. What better way to enjoy the Loboc River than to ride along its banks in the morning then dive in from your paddleboard in the afternoon? It's loads of fun and a great way to beat the summer heat.
Check out my post on Stand Up Paddleboarding and Mountain Biking at Loboc River with SUP Tours for more pictures and information.

Cost: MTB – starts at PHP 500 / SUP – starts at PHP 800
WHERE TO EAT
1. Giuseppe Pizzeria & Sicilian Roast
Giuseppe Pizzeria & Sicilian Roast is one of the best Italian restaurants we've been to not just in Bohol, but in all of the Philippines. It's really good. Owned and operated by Italian Chef Giuseppe Genco who's worked at premier hotels like the Hilton, Manila Peninsula, and Shangri-la, this was probably the single best meal we had on this trip.
Check out my post on Giuseppe Pizzeria & Sicilian Roast in Bohol for more pictures and information.

Expect to Spend: About PHP 500-600 per person with drinks
2. Pearl Restaurant at Linaw Beach Resort
What romantic getaway would be complete without dinner on the beach? A TripAdvisor favorite, Pearl Restaurant is located at the far end of the more secluded and much quieter Danao Beach. They have an extensive menu offering all kinds of dishes like fresh seafood, Australian rib eye, fondue, pasta, pizza, and paninis. They even serve more exotic fare like crocodile and ostrich! In my opinion, dinner and cocktails here on the beach whilst watching the sunset is a must in Bohol.
Check out my post on Pearl Restaurant at Linaw Beach Resort in Bohol for more pictures and information.

Expect to Spend: Anywhere between PHP 500-900 per person with drinks
3. L' Elephant Bleu
Owned by a French-Italian who does all the cooking himself, L' Elephant Bleu in the heart of Alona Beach is a good restaurant that serves delicious French fusion cuisine. Pictured below is an interesting chicken breast dish made with Madagascar vanilla sauce, potatoes, haricoverts, and pink peppercorns. It's clear when you talk to him that he's passionate about what he does and you can taste it in his food.
Check out my post on L' Elephant Bleu in Bohol for more pictures and information.

Expect to Spend: About PHP 450-550 per person with drinks
4. Sunset Grill Authentic Mexican Food
Burritos, quesadillas, and beer. Can you think of better beach fare than that? Owned by a Mexican-American from Texas who prepares all the food himself, Sunset Grill serves delicious Tex-Mex cuisine. We chatted with him for a bit and he told us how he tries to replicate Mexican flavors using locally available ingredients. It shows his dedication in trying to reproduce authentic flavors as closely as possible. His homemade sour cream was superb.
Check out my post on Sunset Grill Authentic Mexican Food in Bohol for more pictures and information.

Expect to Spend: About PHP 300-400 per person with drinks
5. Bohol Bee Farm
A TripAdvisor favorite and Bohol staple, Bohol Bee Farm is known for serving good food using only the freshest organic greens and vegetables. You can walk around their expansive facility and visit their many herb and vegetable gardens. They bake their own bread and churn out their own ice cream in house-made cassava cones as well. Like a giant treehouse, the restaurant offers the most stunning ocean views.
Check out my post on Bohol Bee Farm for more pictures and information.

Expect to Spend: About PHP 450-550 per person with drinks
TRAVEL TIPS
1. Rent a Pocket Wifi Device
If you're a foreigner traveling in the Philippines, then a pocket wifi device will come in very handy. Many public places like your hotel and cafes do have free wifi but the connection isn't as good nor as reliable. For that reason, I suggest renting a pocket wifi device so you have uninterrupted wifi access at all times.
You can rent a device from Konbini Rentals for PHP 450/day. It'll give you wifi speeds of up to 42 mbps and allow you to connect up to 10 devices. They'll deliver the wifi device to any hotel in the Philippines a day before you arrive. The package comes with bubble wrap and a self-addressed plastic envelope so you can drop it off at the front desk of your last hotel before leaving the Philippines. Very convenient indeed. Follow the link to rent a pocket wifi device from Konbini Rentals.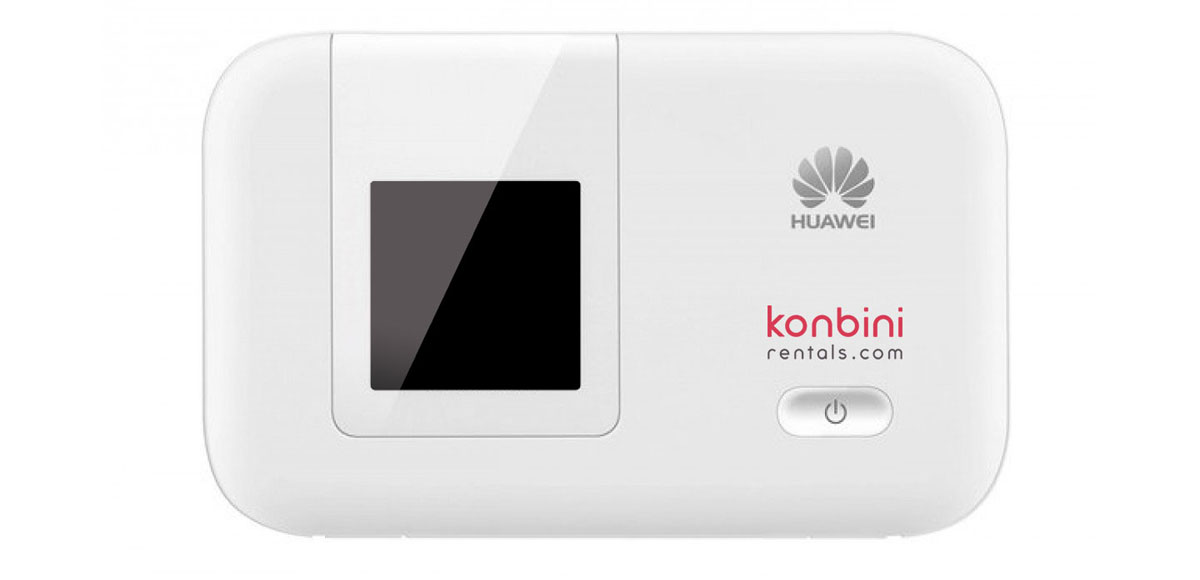 This wasn't available at the time but Smart Communications, one of the country's leading wireless service providers, recently started a pocket wifi rental service called GoLocal. I haven't used it personally but Smart is a good company and their rental prices are considerably less than Konbini. Interestingly, they don't follow the traditional per day rental scheme. Instead, you can rent a device in 1-day, 7-day, and 15-day bundles for USD 5.99, USD 14.99, and USD 24.99 respectively. You'll need to return the device within 3 days of the end of your rental period to get your USD 45 deposit back. Conveniently, they offer airport pick-up and drop-off as well on top of Metro Manila hotel delivery. You can follow this link to learn more and rent a pocket wifi device from GoLocal.
2. Check for Discount Passes
There are many websites that offer discount passes to tours and services. One of the biggest is Viator. They offer tours and activities to many destinations around the world, including Bohol. Viator is owned by TripAdvisor so you know they're solid. If you're looking for deals on tours, transfers, and other activities, then you may want to search through this list of Bohol attractions on Viator. Alternatively, you can search for attraction deals on Kkday as well.
3. Get Travel Insurance
If you're a non-Filipino, then I strongly suggest you get travel insurance before visiting the Philippines. Fact is, you never know what can happen. Much of our infrastructure isn't as developed and if you go to places like Batad or Sagada where you can lose your footing when hiking, having travel insurance will be a godsend.
We buy travel insurance from World Nomads because every long-term traveler I know recommends it. From the sound of it, they're the best in the industry by a mile. Not only do they provide a high coverage limit for medical expenses (up to USD 5 million with the Standard package), they also cover things like trip delays, missed flight connections, theft/loss of passport and luggage, etc. Follow the link or use the widget below to learn more and get a free travel insurance quote from World Nomads. It's super quick and easy.
HOW TO GET AROUND
The majority of travelers to Bohol stay on Panglao Island. You can get around by tricycle / habal-habal (motorcycle taxi) or by renting your own motorbike. Tricycles don't have meters and charge per destination, but PHP 80 for every 2 km (for up to 3 people) seems a good rule of thumb. Motorbike rentals may vary from resort to resort but ours charged the following rates: PHP 500 per day (1-3 days) / PHP 400 per day (4-7 days) / PHP 350 per day (8+ days).
If you rent a motorbike, then you probably intend to visit Bohol's tourist attractions on your own. If so, then please bring a good map or ask your hotel for detailed directions. If you're going on the Countryside Tour, then you'll be picked up and driven around in an air-conditioned car/van. Again, I'm happy to recommend our driver Resi whom you can contact at +63 910 821 4546.
HOW TO GET CHEAP AIRLINE TICKETS
Two words: Piso fare. Ever since I scored my first piso fare from Cebu Pacific, I've been hopelessly addicted to cheap airline tickets. For this trip in March 2016, I purchased our tickets in June of the previous year and paid exactly PHP 815 per person round trip. Yes, you read that right.
These piso fare tickets are limited and sell fast, so you have to be quick. To give yourself an advantage, I suggest liking their Facebook page and following them on Twitter to quickly find out about these seat sales. If you check off "Get notifications" on Facebook, then you'll receive instant alerts every time they post something new.
Have fun!
I'm not an expert on Bohol but I do hope that you find this post useful. I'm only sharing some of the things that I learned from our trip. If you have any suggestions or simply want to share your own experiences, then please feel free to do so in the comments section below. You're welcome to join our Facebook Travel Group as well. We'd love to hear from you.
Thanks for stopping by and remember to keep your voices down when saying hi to the tarsiers!
OUR GEAR
These are some of the things we brought with us to Bohol. Aside from my photo and video equipment, we did a lot of outdoorsy things so I brought gear suited for that. If you'd like to see what other gear we use, then you can check out our "What's in Our Backpack?" post. (NOTE: The following links are Amazon affiliate links.)
Disclosure
Some of the links in this guide are affiliate links, meaning we'll get a small commission if you make a purchase at NO extra cost to you. We only recommend products and services that we use ourselves and firmly believe in. We really appreciate your support as this helps us make more of these free travel guides. Thank you!