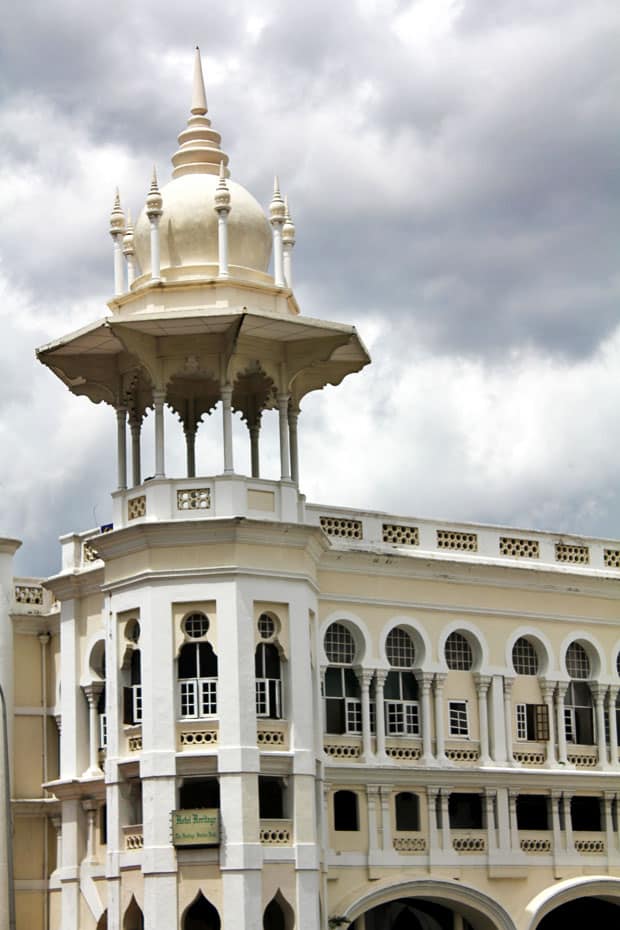 4 Things You Can Do with a Full Day in Kuala Lumpur, Malaysia
NOTICE: Some of our articles contain affiliate links. The ones that do will have a disclosure statement at the bottom. You can refer to our privacy policy and terms of use for more information.
Before flying back to Manila from Langkawi, we decided to spend a couple of nights in Kuala Lumpur to give us an entire day of sightseeing in the capital. Aside from the perfunctory visit to the Petronas Towers, the only other thing on the agenda was to eat (lots of) Malaysian street food. No matter how many pictures we took or how many sticks of satay we consumed however, we knew that neither activity would take up too much of our time, so we had to figure out what else we could do to fill up the rest of our afternoon.
After going through many blog posts and dissecting the various attractions reviewed on TripAdvisor, here's what we wound up doing to make the most of our one full day in KL.
1. Admire the Architecture
I'm not an architecture buff, but I do enjoy seeing buildings that look vastly different from what I'm used to. An interesting blend of old colonial influences, Malay Islamic inspiration, and modern aesthetics, here are just a few of the structures in KL that made me go "Wow!"
This is the Old Railway Station located along Jalan Sultan Hishamuddin.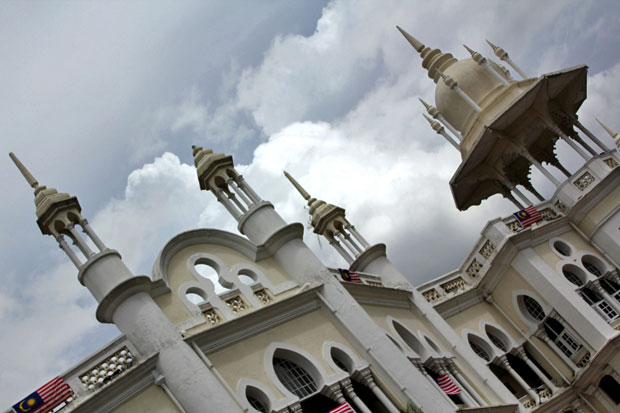 Dominated by horseshoe and ogee arches as well as large chhatris, the station is designed primarily in the Raj style, a mixture of Western and Mughal aesthetics similar to the Moorish Revival architecture that was popular in early 20th century colonial India.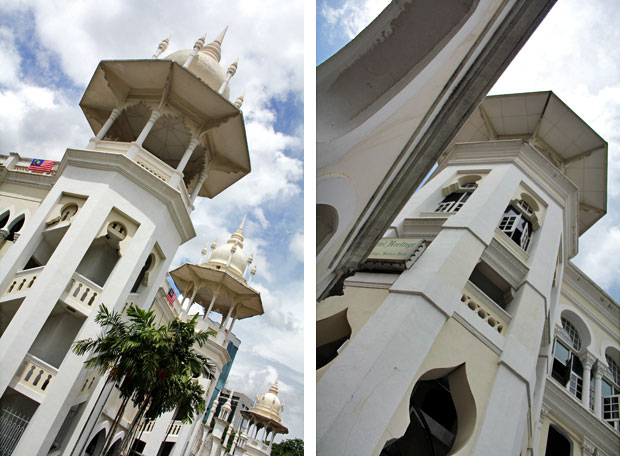 Across the street is the equally interesting Railway Administration Building.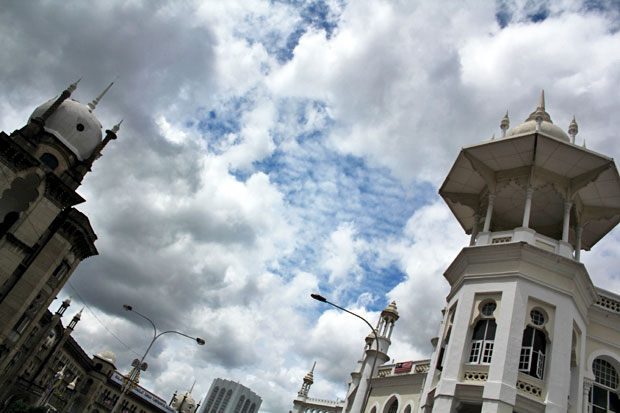 One of eight chattris at the station. Chattris are elevated, dome-shaped pavilions commonly used in Indian architecture to depict pride and honor.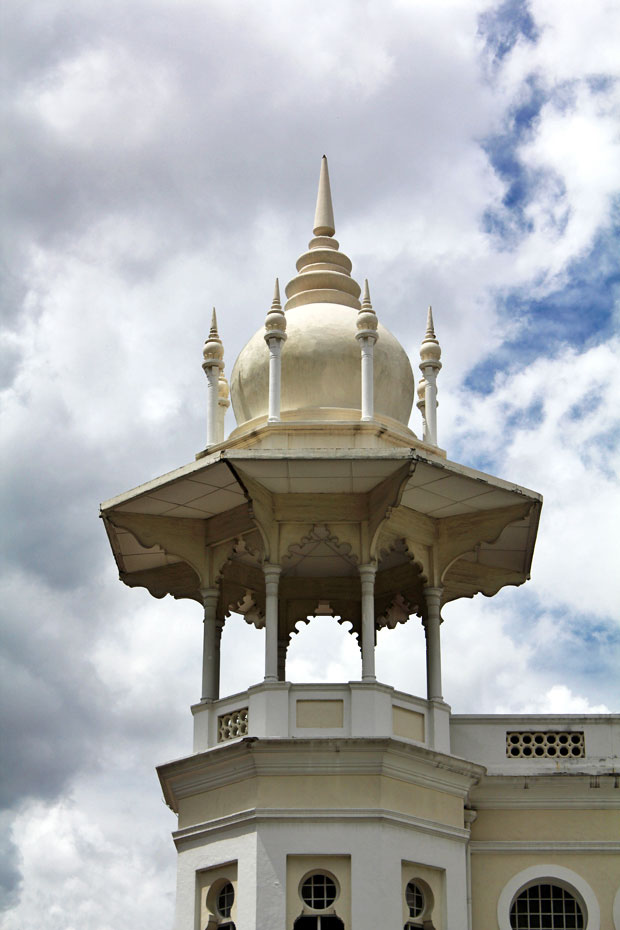 Not too far from the Old Railway Station is the National Mosque, a 15,000-capacity structure sitting on 13 acres of land. You can reach both the Old Railway Station and National Mosque via the Kuala Lumpur stop on the Rawang or Suntul lines, just one stop north of KL Sentral. In fact, the Old Railway Station IS the stop. 😉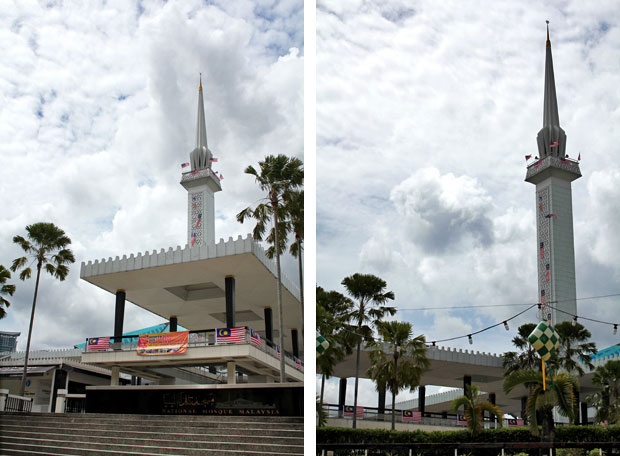 The mosque's key features are a 73-meter-high minaret, and a 16-pointed concrete main roof shaped like an open umbrella. The patch of turquoise in the picture below is the roof.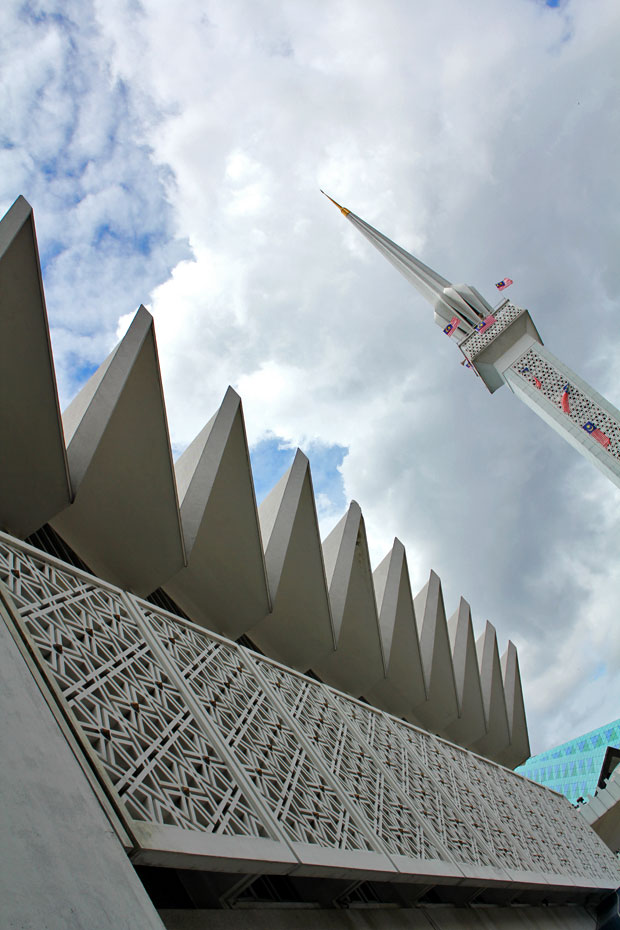 Of course, you can't leave KL without visiting one of the most iconic pair of buildings in the world, the Petronas Towers. Designed by Argentine architect César Pelli, the towers were done in a distinctive postmodern style to create a 21st-century icon for Kuala Lumpur. They can be reached via the KLCC stop on the Putra line.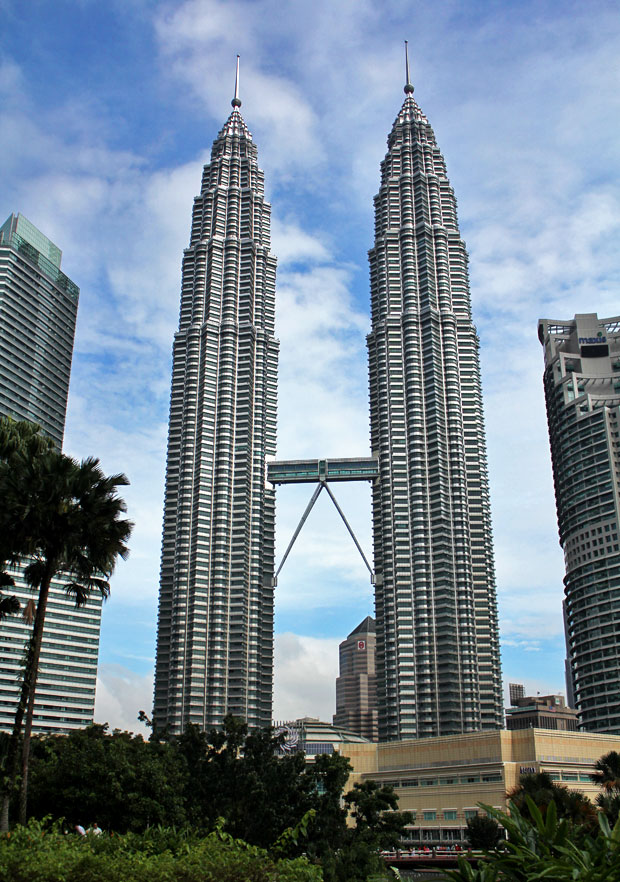 The Petronas Towers were the tallest buildings in the world for six years, up until the completion of Taipei 101 in 2004. For RM80, you can take a Petronas tour that includes a trip up to the Skybridge. Located on the 41st and 42nd floors, it connects the two towers and is the highest 2-story bridge in the world.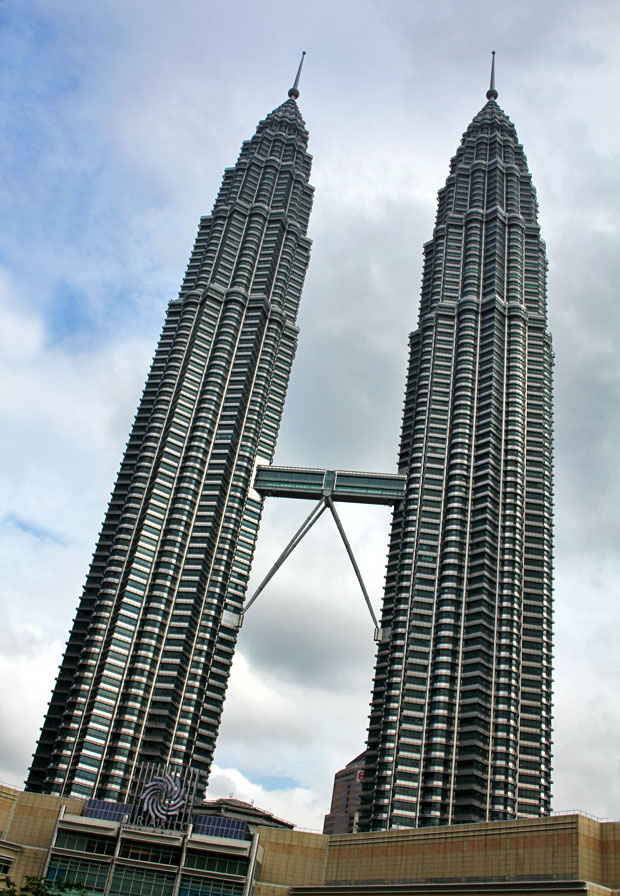 The great thing about building watching is that you can do it pretty much at any time of the day. To maximize your 24 hours, I suggest doing this first thing in the morning when there are less people and it still isn't that hot.
Though we didn't visit it, another structure that you might find interesting is the Kuala Lumpur Tower, a 1,381-ft communications tower with a revolving restaurant that gives you 360° views of the city.
Once you've had your fill of concrete, you can now proceed to…
2. Stimulate the Economy
I may not be a big shopper, but I'm still Filipino, so I need to bring back gifts for everyone after a trip. Central Market, a Malaysian Heritage Site, is as good a place as any to buy all your pasalubong (homecoming gifts).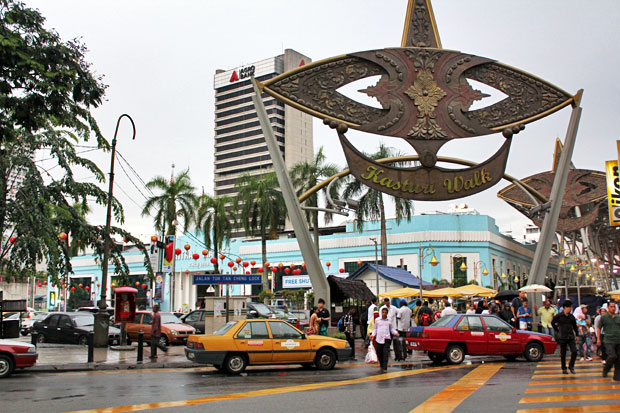 Stimulating the economy since 1888, Central Market is located at the Pasar Seni stop on the Putra line, one stop east of KL Sentral.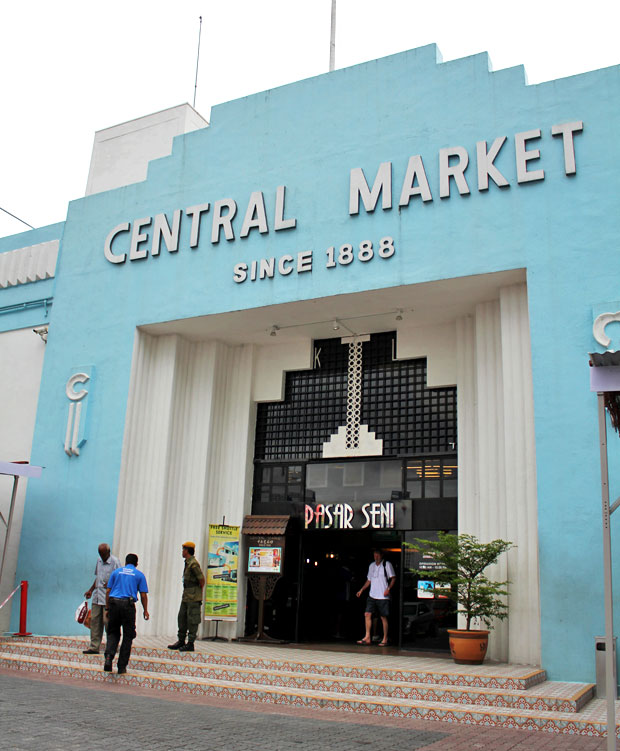 Full of stalls selling locally made handicrafts, here you can purchase batik, songket, wood carvings, souvenirs, accessories, packaged delicacies, and more. My favorite part of Central Market was the second floor, which housed their…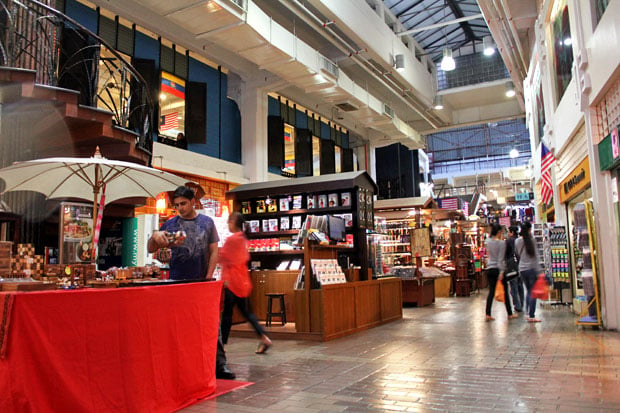 Food court! Just in time for a late lunch, here's a ridiculously delicious plate of nasi lemak, Malaysia's unofficial national dish.



Ren had this equally delicious curry laksa. More on Malaysian food HERE.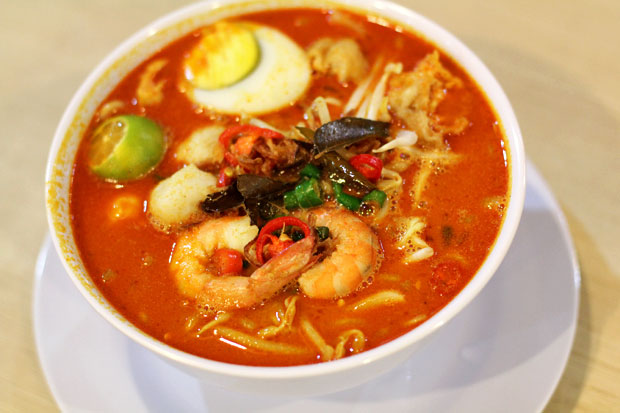 As you can tell, we didn't do a lot of shopping, but you'll be happy to know that there's no shortage of shopping venues here in KL. Other popular places to shop are Chinatown, Pavilion Mall, Suria KLCC Mall (located at the base of the Petronas Towers), and Bukit Bintang, just to name a few.
After you've had your fill of shopping, you can drop off your purchases at your hotel, pick up your binoculars or telephoto lens, and…
3. Go Birding
Though some people may think that this is for the birds, I had a great time at KL Bird Park, which is the largest walk-in, free-flight aviary in the world. Spread out over 20.9 acres of sprawling, verdant valley terrain within the scenic Kuala Lumpur lake gardens, the aviary is home to more than 3,000 birds from 200 species, both local and foreign. I spent a good couple of hours taking pictures here, and I could easily have stayed longer had it not been for the threat of rain.
Open daily from 9AM-6PM, entrance to KL Bird Park is RM48 for adults and RM38 for children as of this writing. The aviary is near the National Mosque, so you can get off at the Kuala Lumpur stop as well.
Here's a gorgeous pair of Yellow-Billed Storks (Mycteria ibis) that freely roamed the aviary.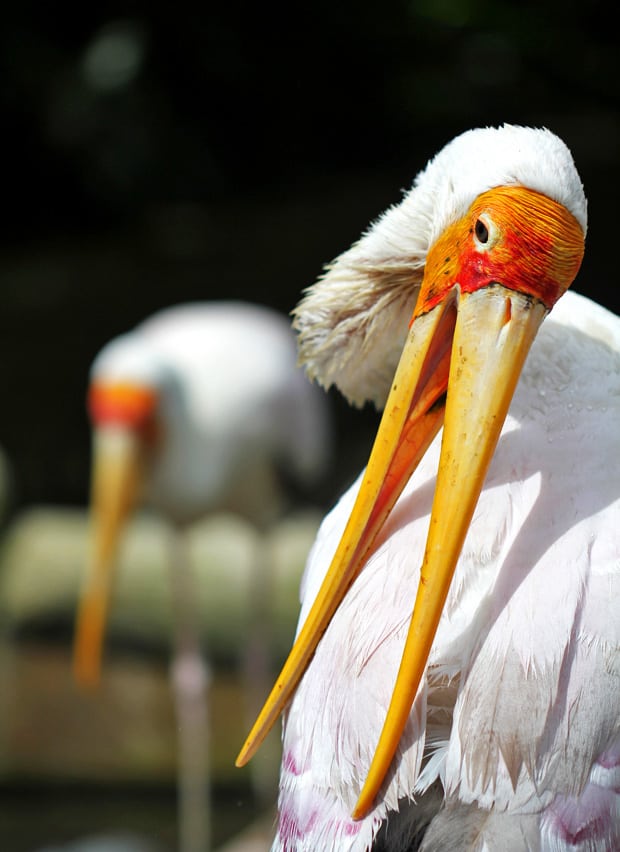 Indian Ringneck Parakeet (Psittacula krameri) welcoming you into the aviary.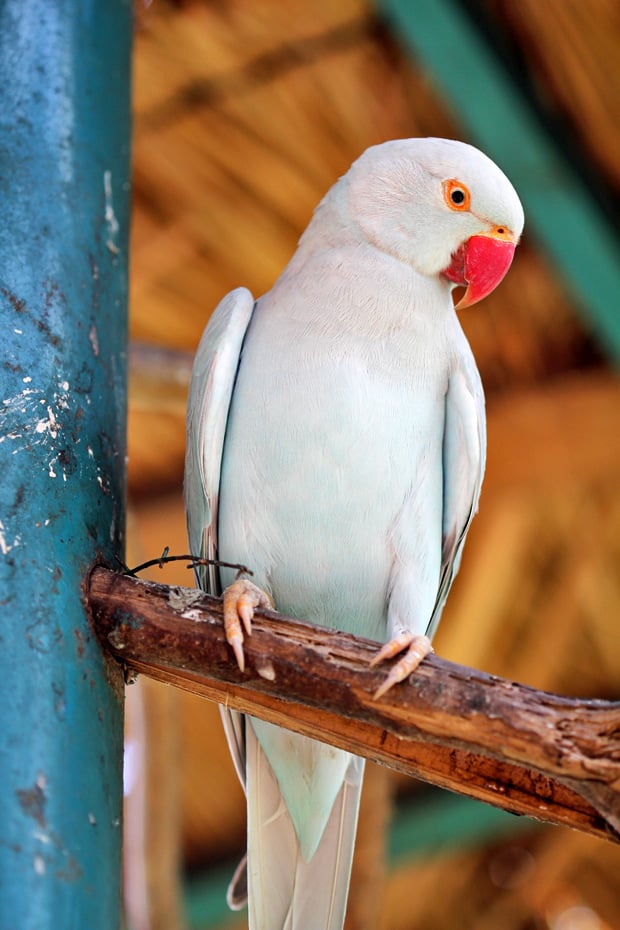 Indian Peafowl (Pavo cristatus)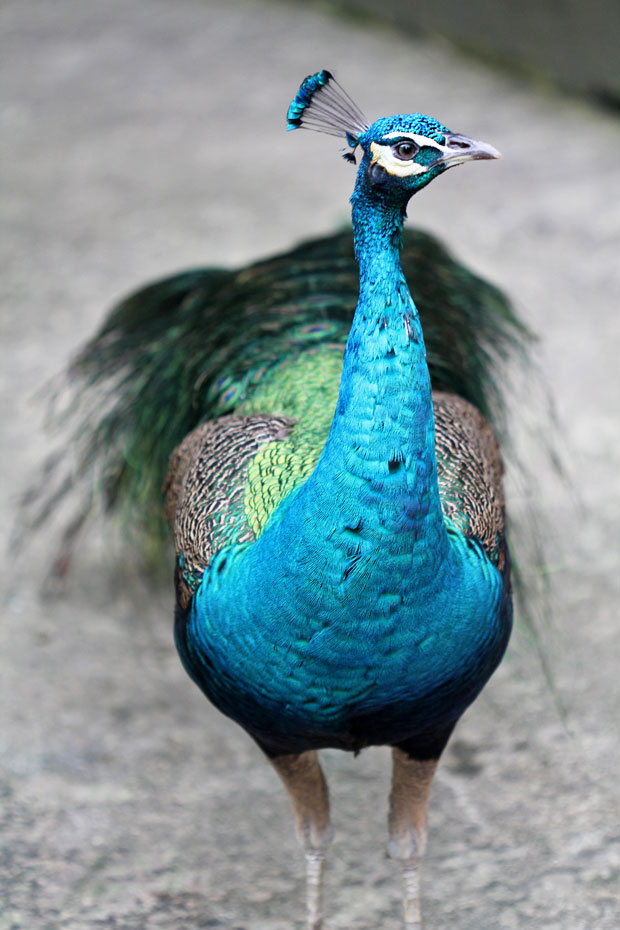 Greater Flamingos (Phoenicopterus roseus). More on KL Bird Park HERE.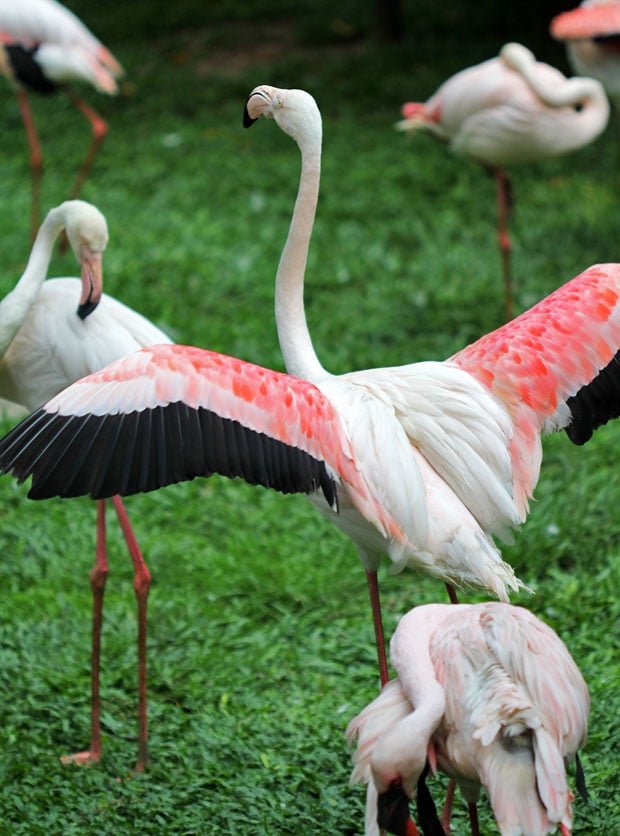 If you enjoy animals but don't really like birds, then you might be interested in visiting the Aquaria instead, located at the KLCC. If we had more time, then I definitely would have visited both.
After a couple of hours spent walking around and working up an appetite, it was time to…
4. Embrace Your Inner Glutton
With its wealth of food courts and night markets, you won't have any trouble finding amazing street food in KL. Jalan Alor, popularly known as "eat street", is a great place to start.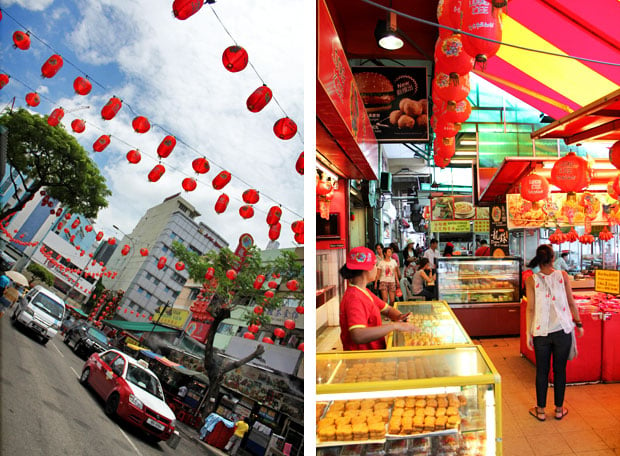 A short walk from the Bukit Bintang stop, Jalan Alor is all about street food. Stretching several blocks, it's packed on both sides with restaurants and food stalls offering everything from Malay to Chinese to Indian cuisine. The area is much quieter and tamer during the day, so if you're looking for an authentic Jalan Alor experience, then it's best to come here at night when it's truly alive. Similar to any crowded venue in KL, you should always be wary of pickpockets. 😉
Though we didn't go there, a couple of other interesting places to visit for great street food are Chinatown and Kampung Baru.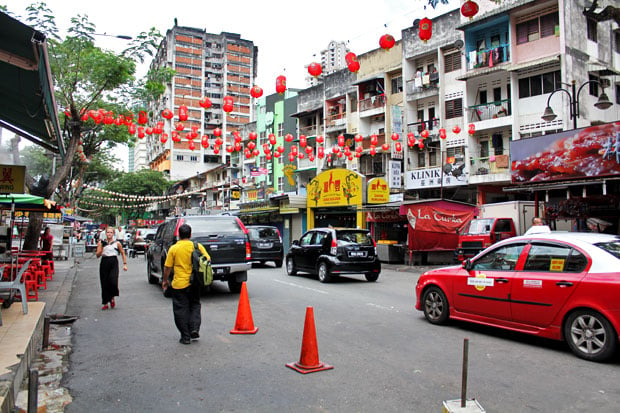 Uuh, no thanks. I consider myself a pretty adventurous eater, but I draw the line with animals that I keep or would love to keep as pets. 😆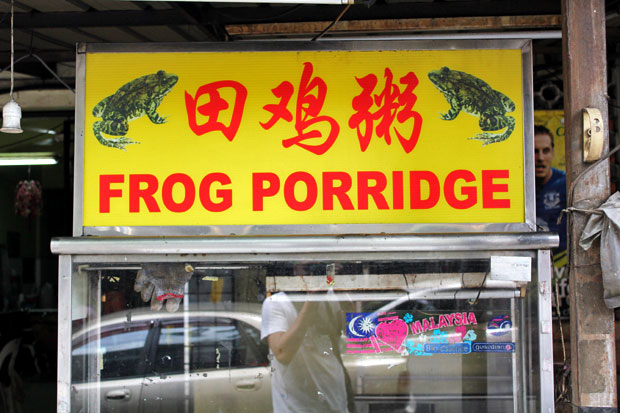 Pictured below are just a few of the delicious dishes that we did actually try, beginning with these ten sticks of chicken and beef satay for just RM9.



A dining experience that you should definitely try in KL is nasi campur. Literally meaning "mixed rice", nasi campur traditionally refers to a dish of rice topped with various meats, vegetables, peanuts, eggs, and fried-shrimp keropok (crackers). Nasi campur restaurants offer a buffet-style setting with many different vegetables, meats, and side dishes that you can freely top onto your plate of rice.



They price your plate based on what you get. All this food went for just RM9, if I remember correctly.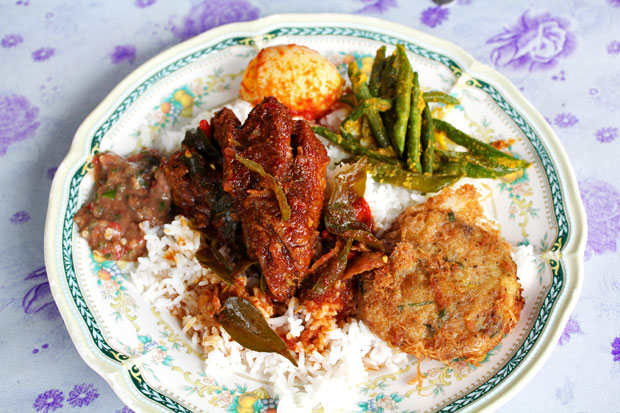 Another terrific place to eat is the basement food court at Lot 10 shopping mall, which is located just outside the exit of the Bukit Bintang stop.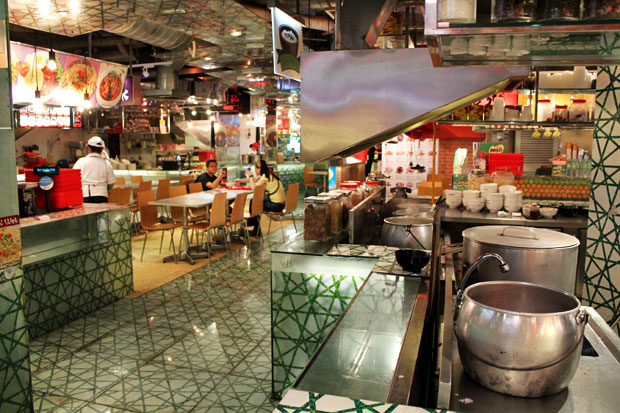 Again, your head will spin from all the choices here.



After walking through the food court several times, we finally decided on this oyster omelette, which was bar none the best we had ever tried.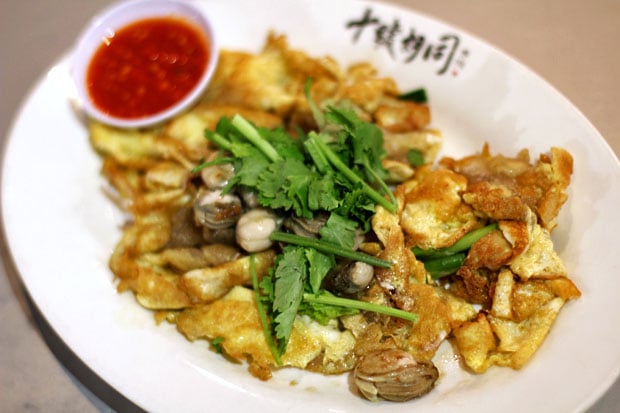 We also enjoyed this Bak Kut Teh, which is a Chinese soup consisting of meaty pork ribs simmered in a complex broth of herbs and spices with offal, mushrooms, choy sum, and pieces of dried tofu.



Located all over the city, this humble stall is home to the Malaysian equivalent of Burger Machine, the Ramly Burger. Iconic and beloved by many Malaysians, a typical Ramly Burger consists of a beef or chicken patty, margarine, onions, an egg, cabbage, mayonnaise, Worcestershire sauce, and Maggi seasoning.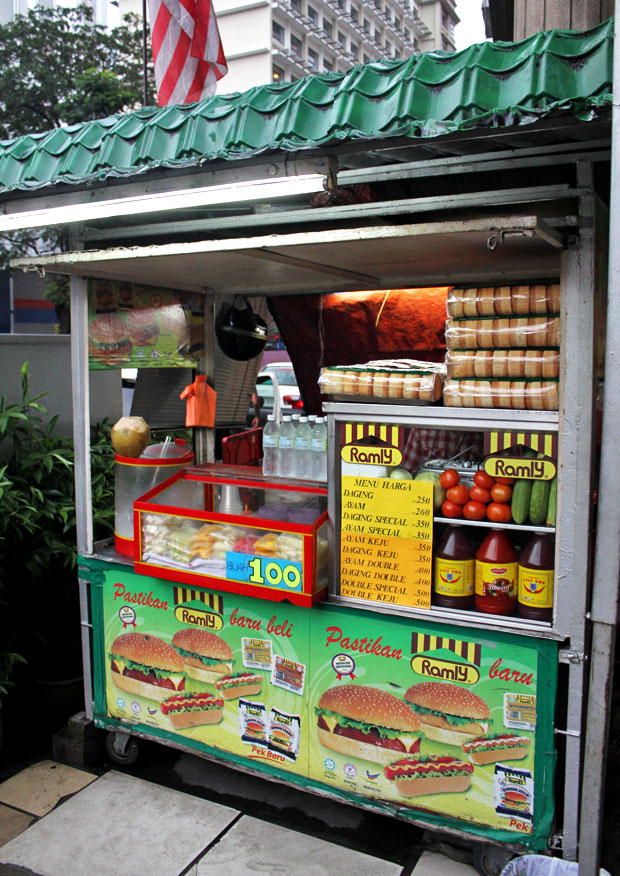 You CANNOT leave KL without trying a Ramly burger. 😉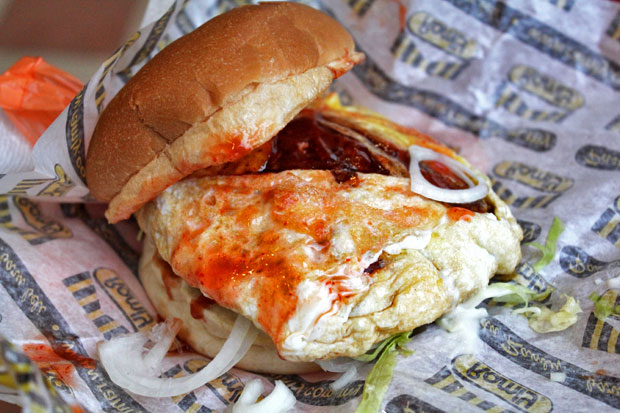 Ren and I love roti, but this was a version that neither one of us had ever seen before. Referred to as roti tissue, it's basically a crisp, chewy, paper thin roti served with condensed milk. Delicious!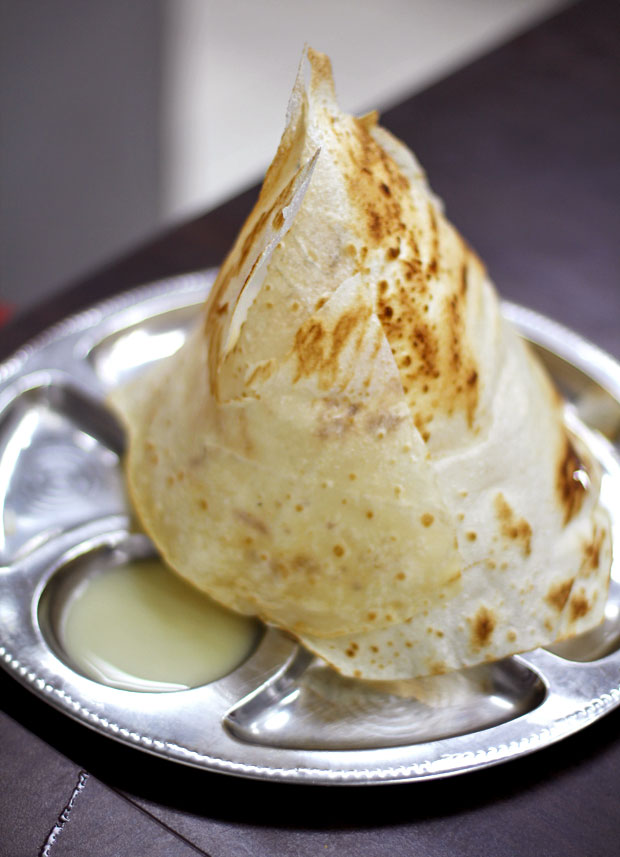 Speaking of delicious desserts, these creamy durian bites were available at Marry Brown, the Malaysian equivalent of McDonald's or Jollibee.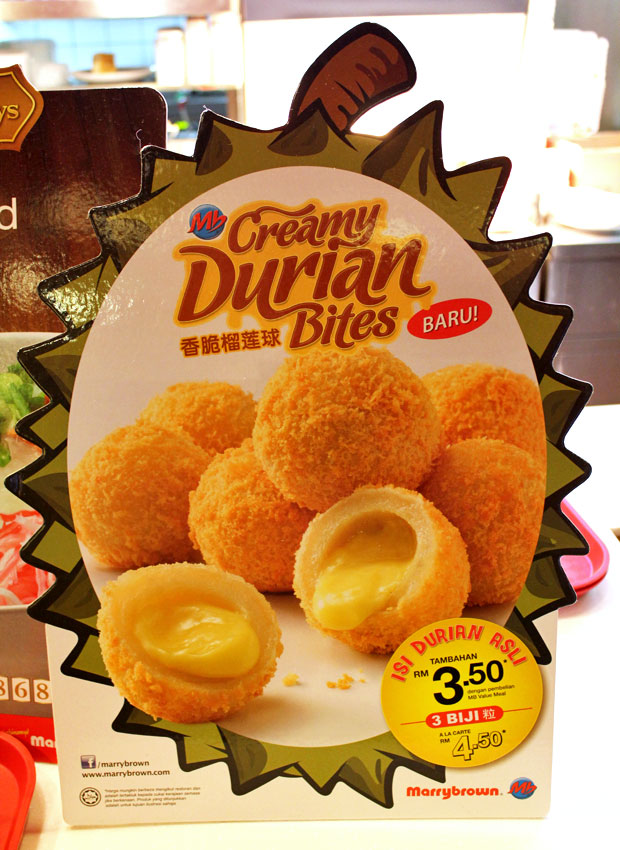 Crisp on the outside with a creamy durian filling that tasted just like durian, minus the stench. 🙂 More on Malaysian food HERE.

So there you have it, enough activities to fill up one whole day in KL. Ren and I enjoy taking our time when traveling, so you'll have no problem fitting all of the activities above in a day while going at a nice, leisurely pace.
If you're one of those Amazing Race psychos though that absolutely need to fill every second of every day with something touristy, then you can probably still add the Batu Caves to the itinerary above. A popular tourist attraction just 13 kilometers north of KL, the Batu Caves consists of a limestone hill boasting a series of caves and temples in the Gombak district. It's the very last stop on the KTM Komuter train, so it's actually pretty easy to get to.
We considered going but quickly changed our minds after reading about the steep flight of 276 steps all the way to the top. Imagining my fat ass huffing and puffing up those fucking steps, I realized that I would much rather sit down over a few sticks of satay and Skol beer instead, thank you very much. 😉
More on Kuala Lumpur
Malaysian Food Trip
KL Bird Park
Where to Stay in Kuala Lumpur: MyHotel @ Sentral
LCCT-KLIA-KL Sentral: A Getting-to-and-From Guide for Travelers to Kuala Lumpur
Disclosure
Some of the links in this post are affiliate links, meaning we'll get a small commission if you make a purchase or reservation at NO extra cost to you. We really appreciate your support as this helps us keep this website going. Thank you!
JB and Renée are the Traveleaters behind Will Fly for Food, a travel blog for the gastronomically inclined.  They enjoy experiencing food from different cultures so they've made it their mission to try every country's national dish.  Read more about them and their National Dish Quest here.