With a full day to spend in Kuala Lumpur before flying back to Manila, Ren and I wondered what we could do to fill up our afternoon. We had already taken the perfunctory pictures of Petronas Towers earlier that morning, and we had visited Central Market the night before, so both were off the list.
Batu Caves maybe? Nah, too much garbage according to TripAdvisor, and more importantly, too many steps for my fat ass to climb. Hop On Hop Off bus? We had a great time doing that in Australia last year, but we quickly realized that KL is a very different city from Sydney. More traffic, more pollution, more time spent suffering at the top of an open air bus. Forget that.
Being an animal lover, it's no surprise then that the two attractions which jumped out most for me were the aquarium and bird park. Eager to bust out my 100mm macro lens, which to this point in our trip hadn't gotten much shutter time, I headed off to KL Bird Park to spend a sunny afternoon doing my best Audubon impression.
As for Ren, she's deathly allergic to the sun, so she opted to spend the day in a nice, air-conditioned mall instead to do some shopping. Women. 😆
KL Bird Park
Reputed to be the largest walk-in free-flight aviary in the world, KL Bird Park is spread out over 20.9 acres of sprawling, verdant valley terrain within the scenic Kuala Lumpur lake gardens. Divided into four zones, it's home to more than 3,000 birds from 200 species, both local and foreign.
Open daily from 9AM-6PM, entrance to KL Bird Park is RM63 for adults and RM42 for children as of this writing.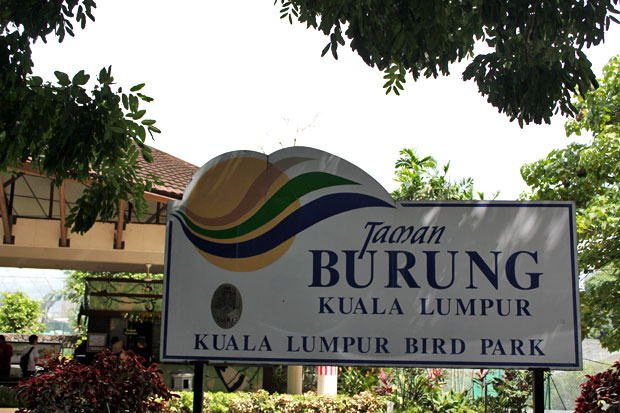 If I'm not mistaken, this was an Indian Ringneck Parakeet (Psittacula krameri) welcoming you into the aviary.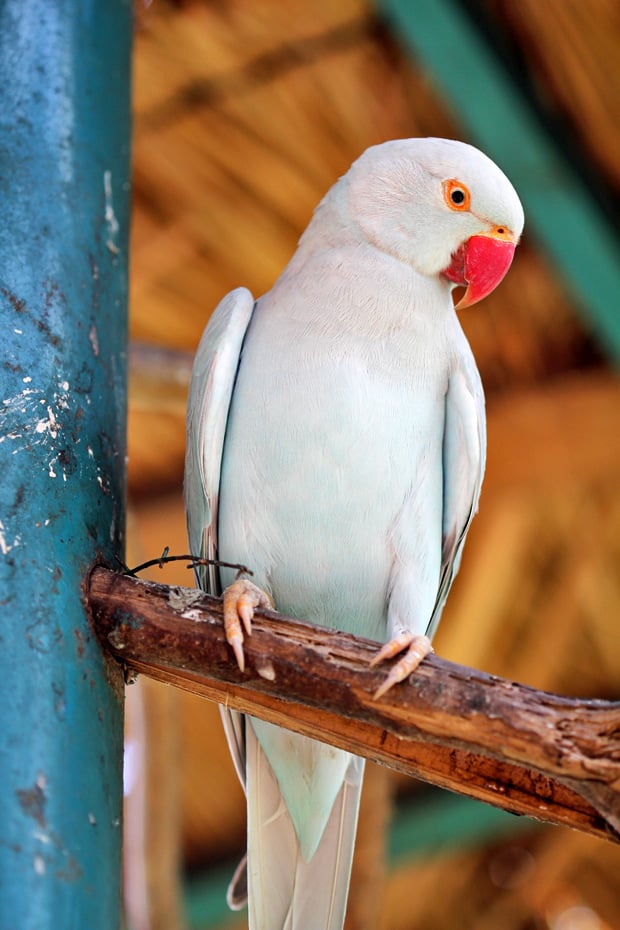 A pair of gorgeous Yellow-Billed Storks (Mycteria ibis). Free to roam the large, free-flight area, these guys were just begging to be photographed.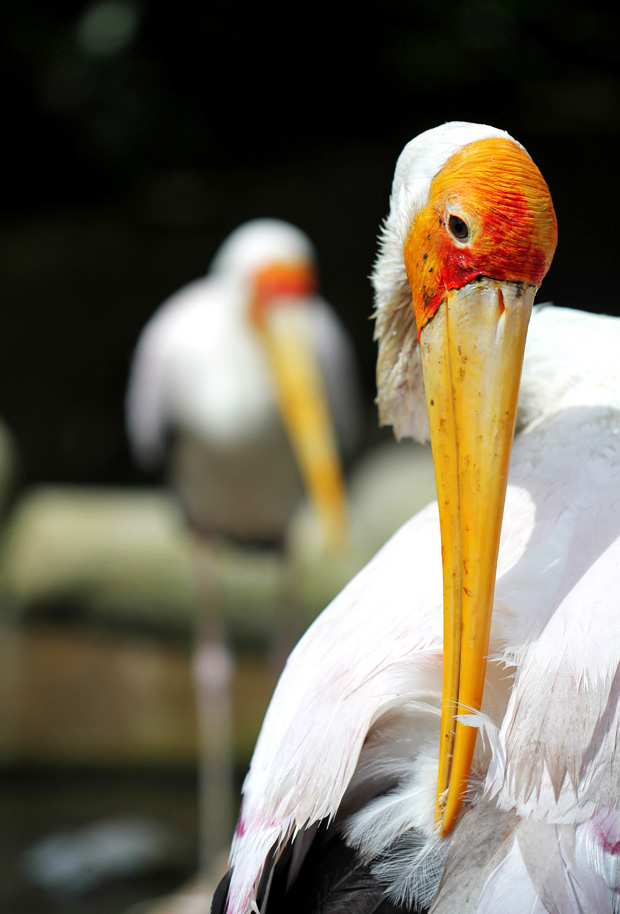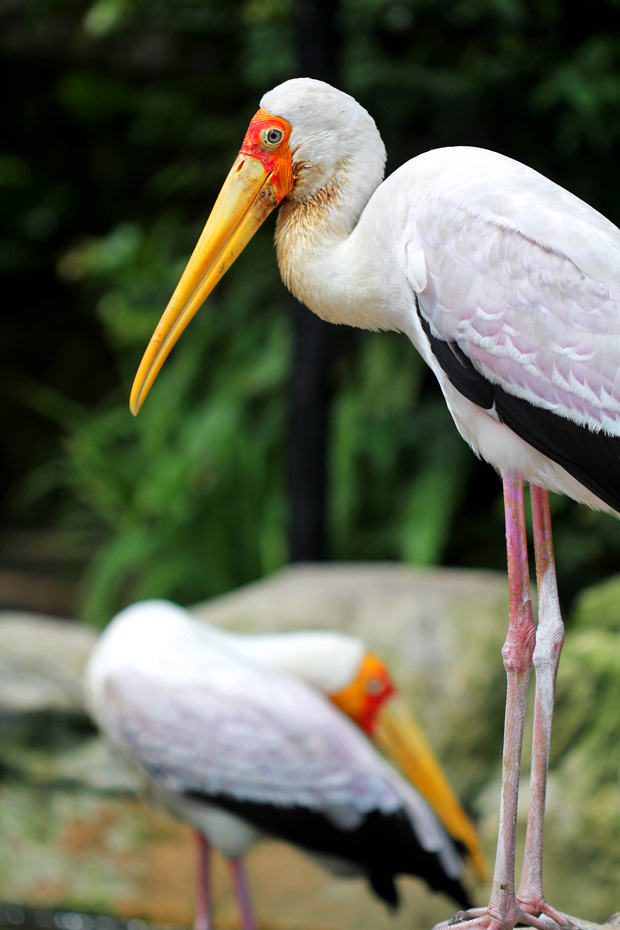 You talkin' to me? Indian Peafowl (Pavo cristatus)

They had these feeding stations loaded with colorful fruit like red papaya throughout the aviary. This little fella looks to be another Indian Ringneck Parakeet.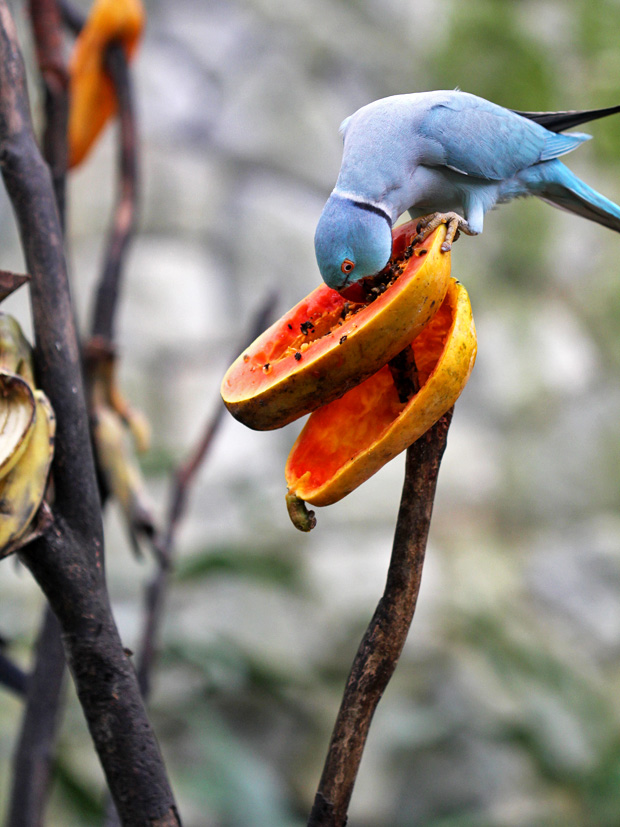 A flock feasting on red papaya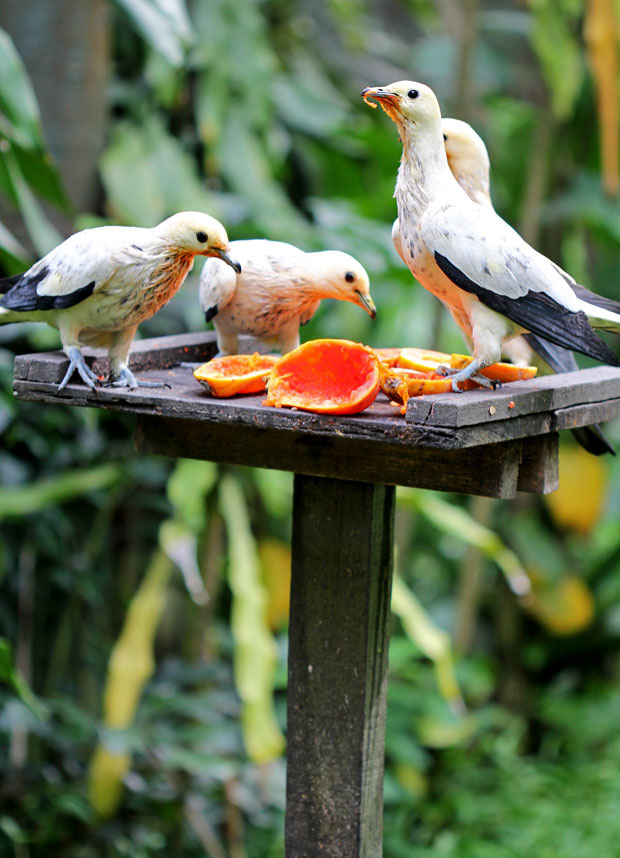 Like a boss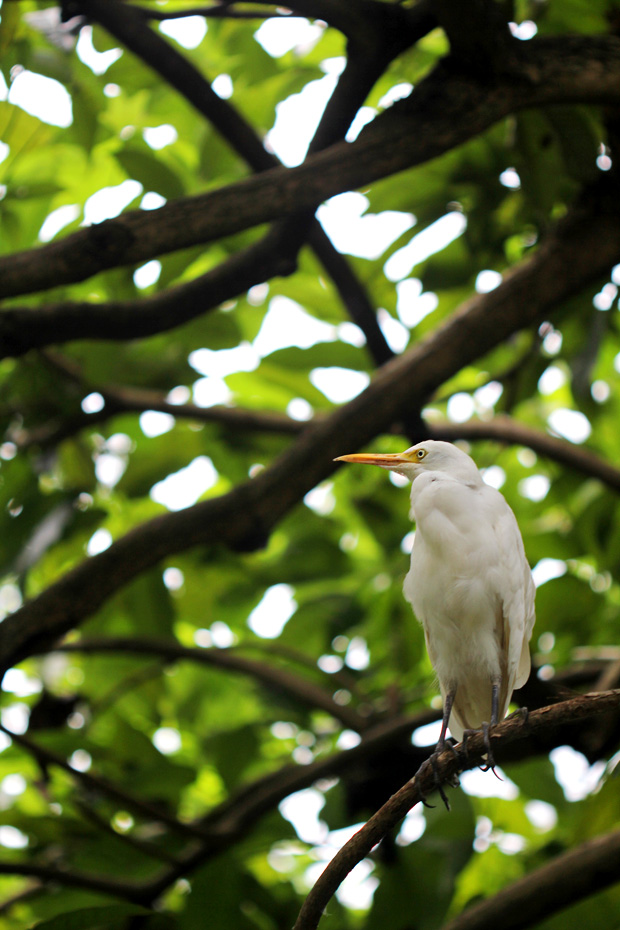 Scarlet Ibis (Eudocimus ruber). A bright vermillion throughout with a black, pointy beak, it was absolutely stunning, easily one of the most striking birds in the aviary.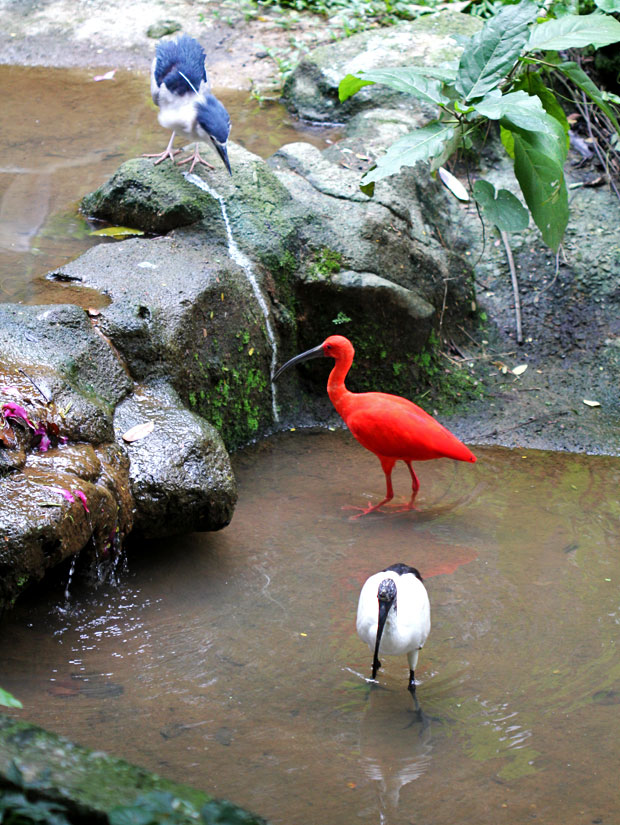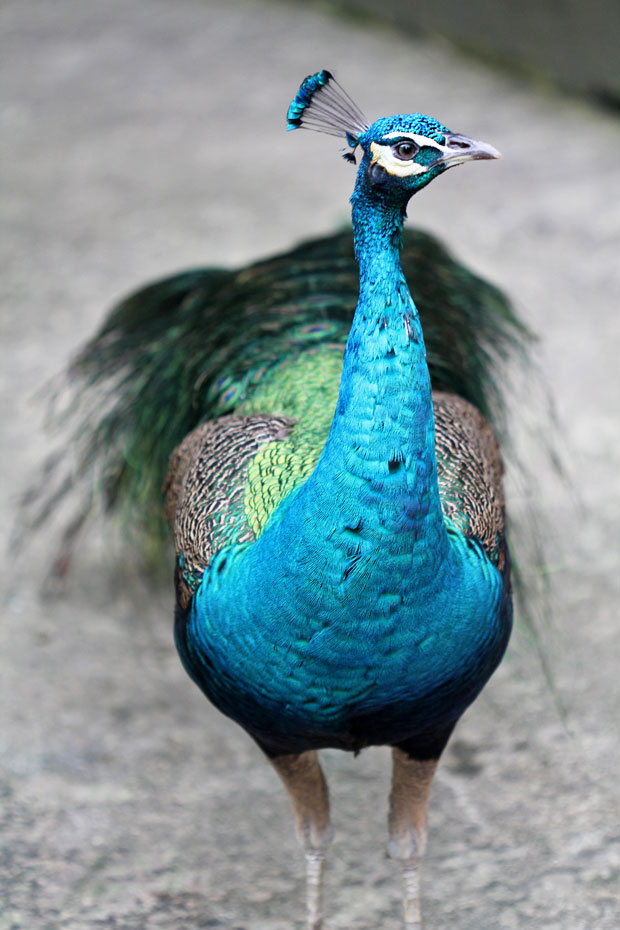 Based on the amount of black on their bills, I think these beauties are Greater Flamingos (Phoenicopterus roseus).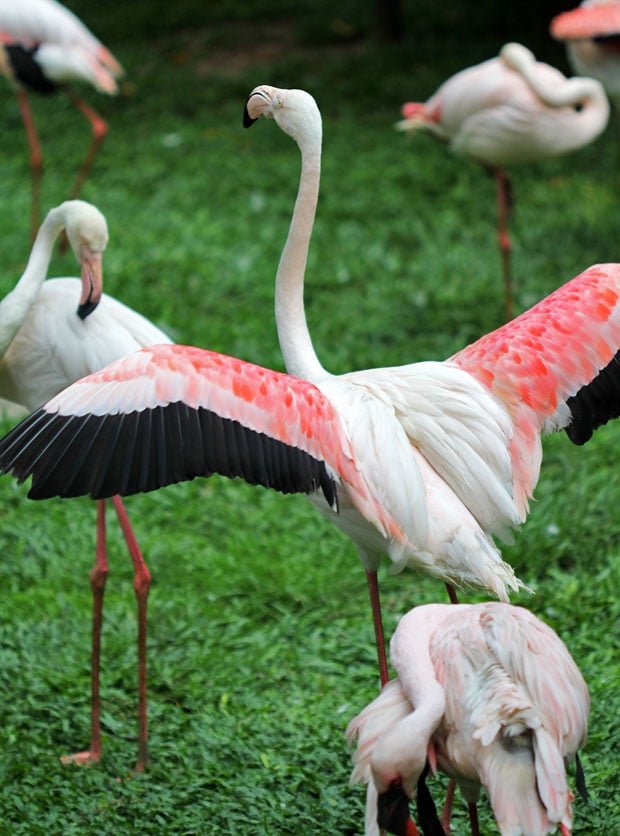 Miami lawn ornaments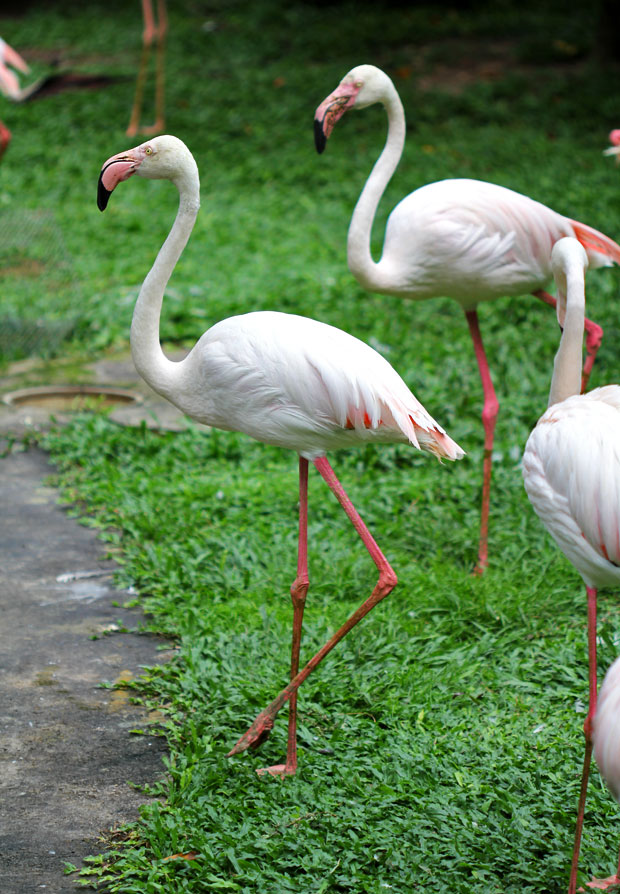 Anyone know what type of bird this is? She's a beauty.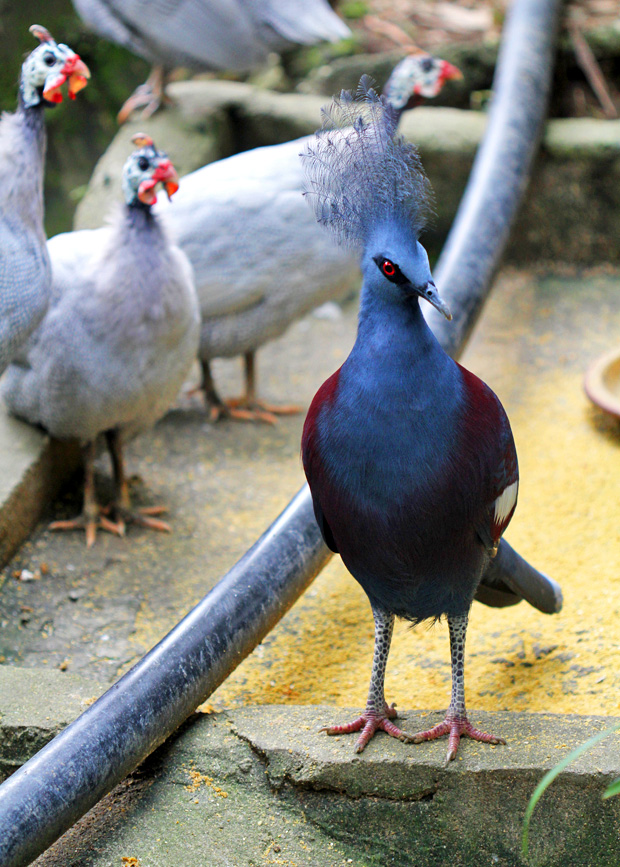 A pair of aptly named Rainbow Lorikeets (Trichoglossus haematodus)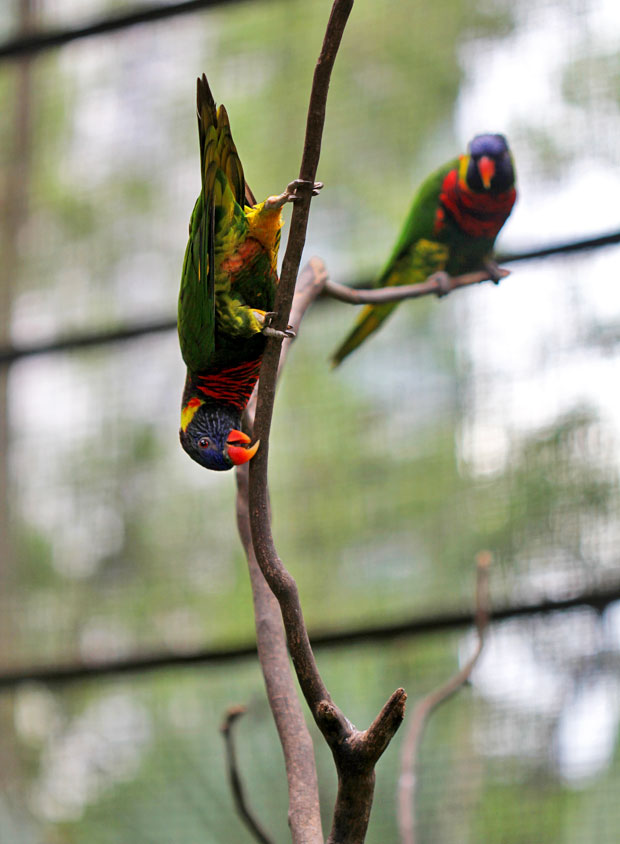 A volary within a volary, here's a shot from behind the falls in the waterfall aviary. So cool.

Beautiful, large space. There's a picture of the falls from the front.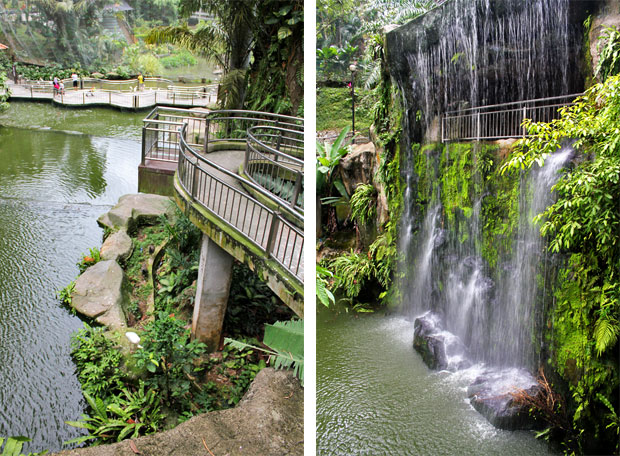 They had several of these koi ponds throughout the aviary. You could buy little packets of fish food from these vending machines for RM1, if I remember correctly.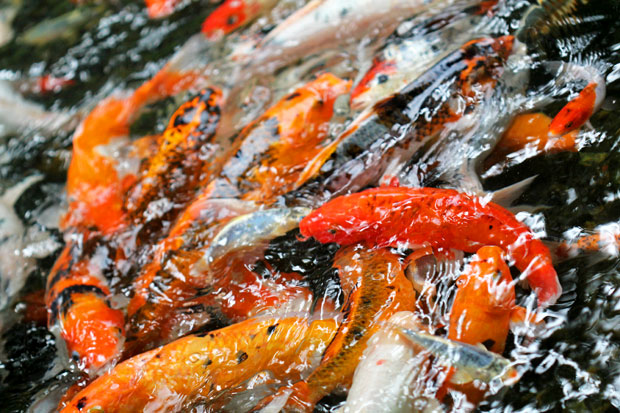 Pictures from the nursery. Aren't these little guys adorable?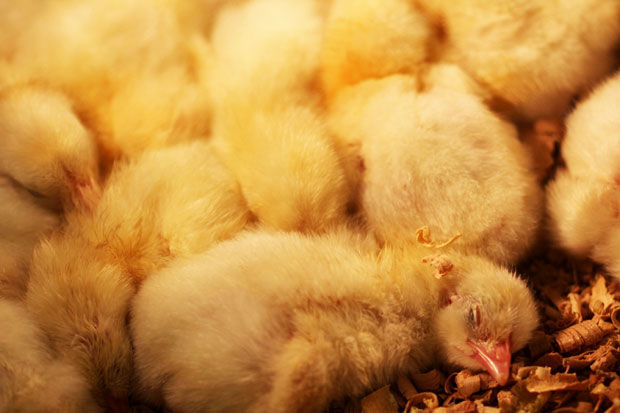 Here's one that just emerged from its shell. Welcome to the world little fella!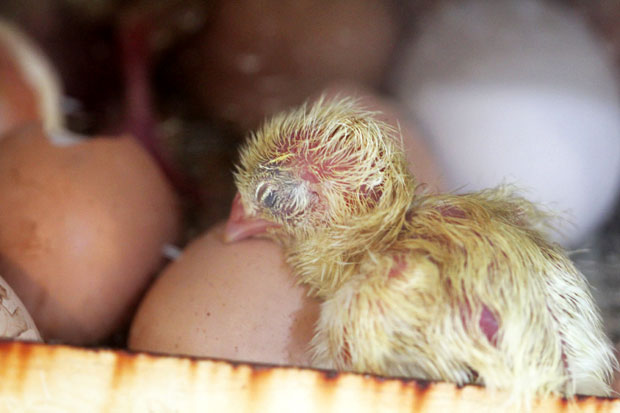 It's important to note that the birds pictured above represent just a fraction of all the species that you can find at KL Bird Park. Visiting the aviary primarily to take photos, I spent most of my time photographing the birds that were freely roaming the park, unobscured by mesh wiring or bars. There are plenty of other species to be enjoyed here though, most notably the hornbills, flightless birds, and birds of prey.
If you have some time to kill in Kuala Lumpur, then I suggest KL Bird Park, especially if you're traveling with kids. It's a great place to spend a couple of hours, with or without a camera. 😉
KL Bird Park, Kuala Lumpur, Malaysia
920, Jalan Cenderwasih, Taman Tasik Perdana, 50480 Kuala Lumpur, Malaysia
Tel: +603-2272-1010
Fax: +603-2273-5428
Website: klbirdpark.com
Email: [email protected]
For travel tips to Kuala Lumpur, check out our First-Timer's Travel Guide to Kuala Lumpur, Malaysia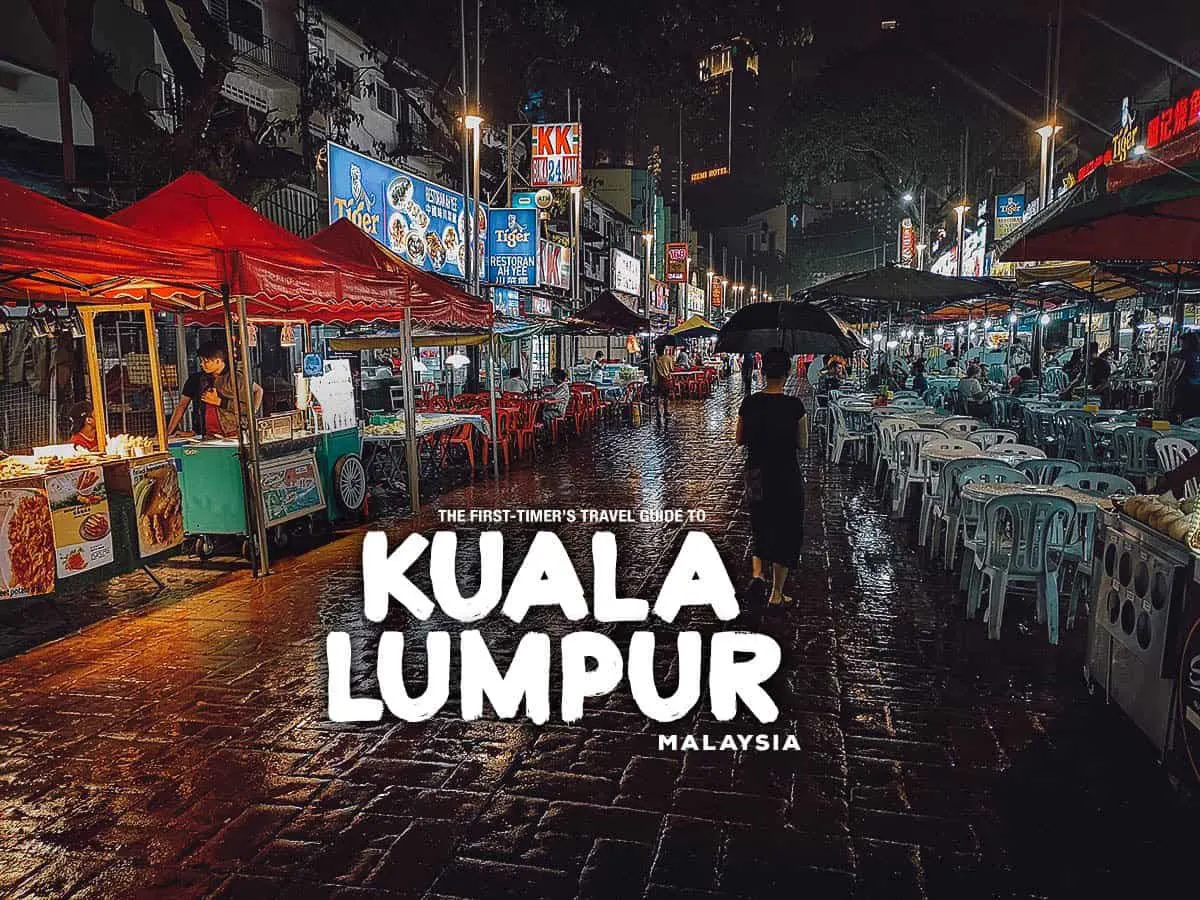 Disclosure
Some of the links in this post are affiliate links, meaning we'll get a small commission if you make a purchase or reservation at NO extra cost to you. We really appreciate your support as this helps us keep this website going. Thank you!