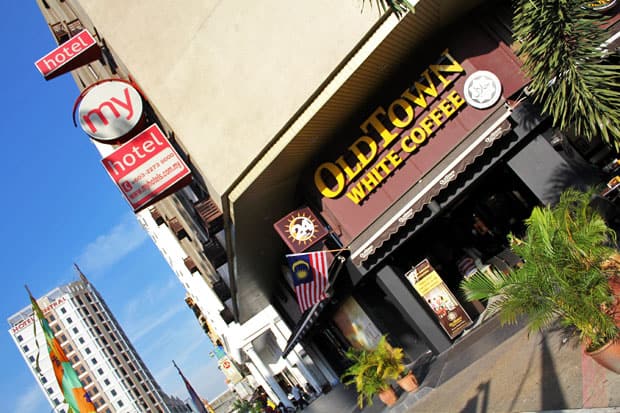 Where to Stay in Kuala Lumpur, Malaysia: MyHotel @ Sentral
NOTICE: Some of our articles contain affiliate links. The ones that do will have a disclosure statement at the bottom. You can refer to our privacy policy and terms of use for more information.
Some hotels provide luxury, others value for money. This hotel belongs squarely to the latter.
Transiting through Kuala Lumpur on our way to and from Langkawi, Ren and I needed a place that was cheap, safe, and centrally located. MyHotel @ Sentral fit the bill perfectly.
One of several in the MyHotel chain, we chose the Sentral branch because of its proximity to KL Sentral station. Just a 5-minute walk from the city's transportation hub, it gave us quick, easy access to the city's many rail services and bus lines. From there we took the bus to and from the airports (LCCT and KLIA), as well as hopped on the MRT to visit the city's various points of interest. You can also take a train to Bangkok and Singapore from there. So convenient was this hotel in fact, that we never had to take a cab anywhere during our short stay in KL. Reading about the many taxi scams in KL, that was a huge relief.
Being so centrally located with rooms going for just RM110 a night*, MyHotel @ Sentral may not be the most luxurious, but it's a fantastic value, and absolutely perfect for transit visitors looking to stay for just a night or two in KL.
*As of September 2013
MyHotel @ Sentral
MyHotel @ Sentral has an Old Town White Coffee on the first floor. The Malaysian equivalent to Starbucks or Figaro, it's a great place to enjoy kaya toast for breakfast. There are plenty of restaurants, street food stalls, and convenience stores in the area, not to mention a couple of liquor stores as well. 😉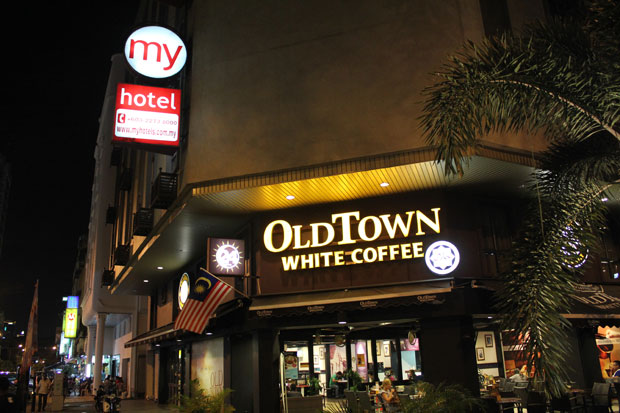 Small and spartan, but clean. As mentioned up top, this room went for RM110 a night, which you pay for in full upon check-in. You're also required to give a RM20 deposit per night, which you get back upon check-out.
There's a flat screen TV in every room (presumably) with plenty of channels in English. The only thing the room was missing was a small refrigerator. Luckily for us, the liquor store around the corner sold small bags of ice to go with their bountiful selection of imported beers, many of which boasted an alcoholic content well over 10%. The highest we saw was 16%. Naturally, that's the one we chose. 😉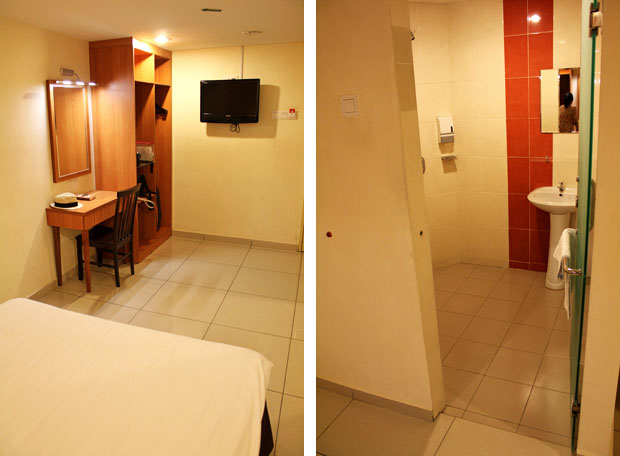 Big, comfy bed. The air-conditioner was nice and powerful too. There was also a hotpot with sachets of instant coffee for two.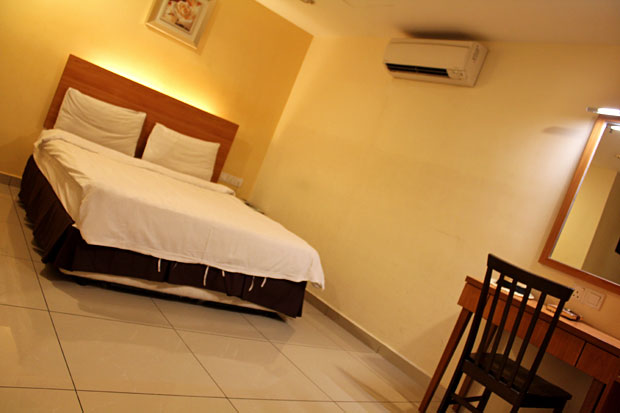 L: Hotel entrance. Almost immediately to the right of the hotel are a couple of banks with ATMs. I told you this hotel was conveniently located. 🙂
R: We had a fantastic view of the Petronas Towers from our room. Well, kinda.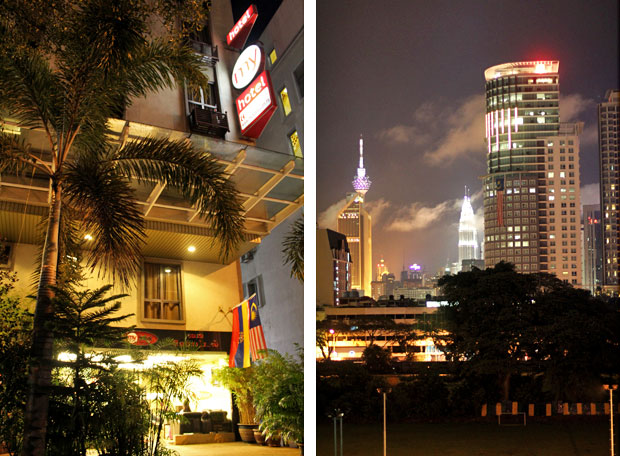 It's important to mention that KL's city center is over an hour away from either LCCT or KLIA, so if you'll only be staying a night and flying out early the next morning, then it might be best for you to book a hotel room closer to the airport. But if you have more time and can squeeze in a sight or two, then MyHotel @ Sentral would be an excellent choice.
To learn more about how to get to KL Sentral from LCCT or KLIA and back, please CLICK HERE.
MyHotel @ Sentral, Kuala Lumpur, Malaysia
No 1, Jalan Tun Sambanthan 4, Brickfields, 50470 Kuala Lumpur, Malaysia
Tel: +603-2273-8000
Fax: +603-2273-6000
Email: [email protected]
Facebook: MyHotelSentral-Kuala-Lumpur
More on Kuala Lumpur
Malaysian Food Trip
KL Bird Park
LCCT-KLIA-KL Sentral: A Getting-to-and-From Guide for Travelers to Kuala Lumpur
4 Things You can do with a Full Day in Kuala Lumpur
JB and Renée are the Traveleaters behind Will Fly for Food, a travel blog for the gastronomically inclined.  They enjoy experiencing food from different cultures so they've made it their mission to try every country's national dish.  Read more about them and their National Dish Quest here.