Viroth's is located at 246 Wat Bo Street, Siem Reap, Siem Reap, Cambodia. Tel: +855 12 826 346.
Staying at Soria Moria Hotel along Wat Bo Road, we had our choice of quiet, romantic restaurants that were worlds apart from the touristy spots along Pub Street. This unforgettable meal at Viroth's was one of two very nice, but inexpensive dinners that we enjoyed during our four-day stay in Siem Reap.
Just a stone's throw away from our hotel, the open-air restaurant was simply decorated, but striking. Moody with organic textures, sheer curtains, and ambient lighting, it had a modern, Zen-like feel that felt so far removed from the commercialized, cookie-cutter chaos of Pub Street. Tables circled trees, bamboo shielded diners from the street, and a moat ran around the perimeter of the restaurant, providing you with a soothing, natural soundtrack of trickling water, as you feasted on delicious, authentic Khmer cuisine.
Like all things in Siem Reap, this terrific experience well exceeded its price of admission. In spite of the elegant ambiance and fantastic food, dinner cost just USD 20 for two. I absolutely loved this place. 😀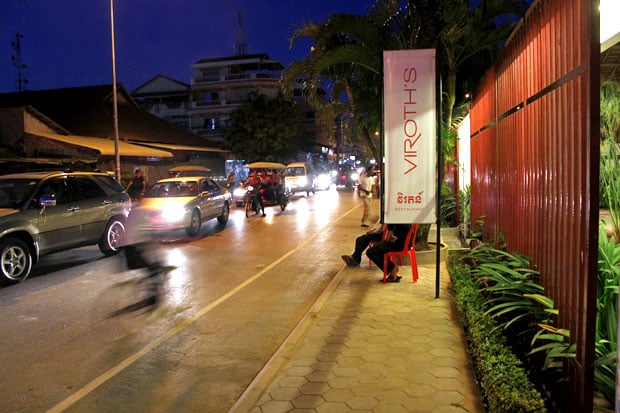 Predominantly natural colors, with red chairs for pop. Lovely.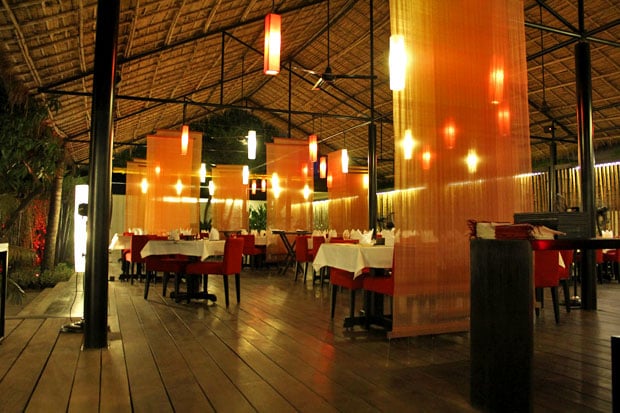 The aforementioned moat to help set the mood.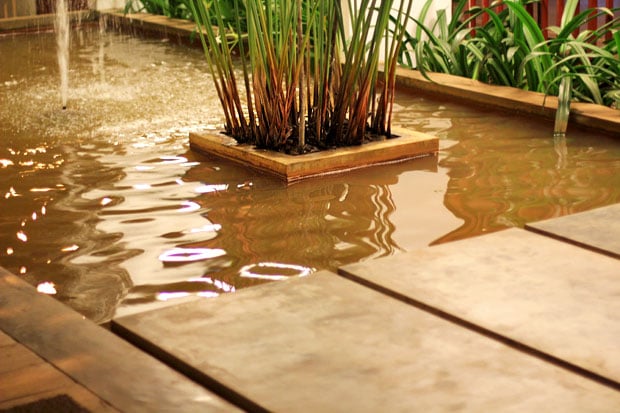 Notice how precariously close some of the tables were to the water? We had read on TripAdvisor how some people had fallen into the water after getting up on the wrong side of the table. One observer described such an incident as being "very funny." With my chair just a couple of feet away from the water's edge, I made sure not to give anyone a good laugh tonight. 😆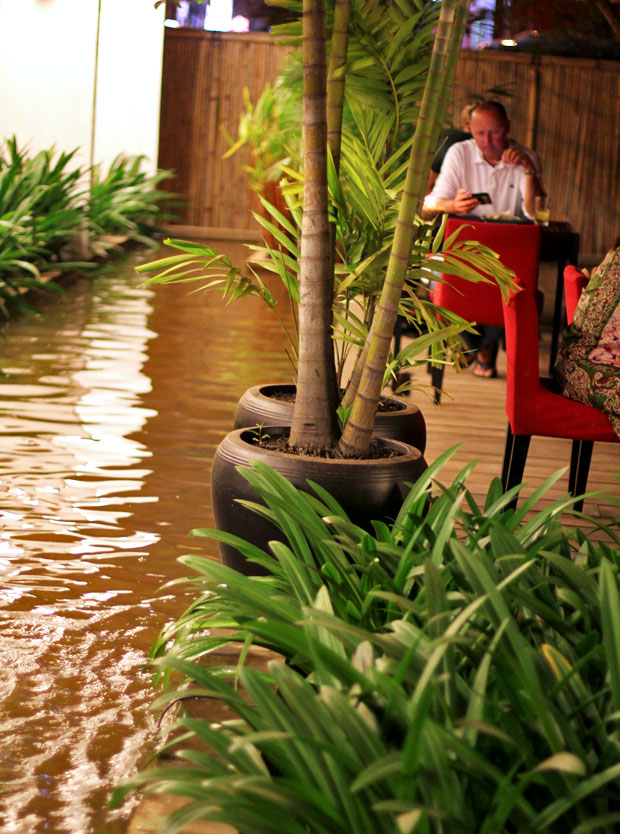 At our server's recommendation, we ordered this eggplant with minced pork. Though a simple dish, it was insatiably good, with a wonderful contrast in texture and flavor between the minced pork and eggplant. Very very tasty.

Amok fish, one of Khmer cuisine's most popular dishes and a definite must-try on any visit to Cambodia.
A traditional delicacy of steamed curried fish, it's basically fish coated in a thick coconut milk with kroeung (Khmer spice mixture), then either steamed or baked in a cup made from banana leaves. Rich, sweet, savory, and creamy with succulent, flaky pieces of fish, it tasted exactly how I expected, like Filipino dishes made with gata (coconut milk), except lighter and not as unctuous. I loved it, especially when paired with the pork fried rice below.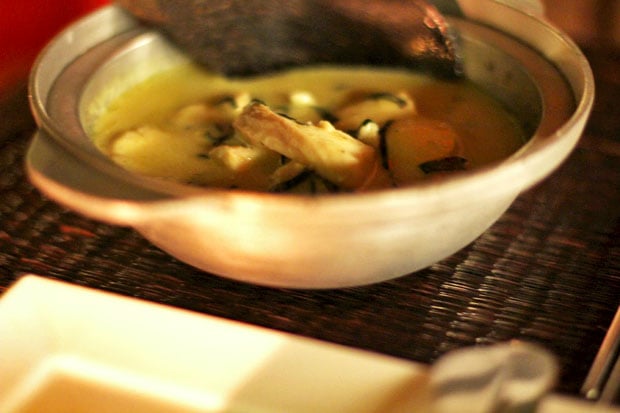 Pork fried rice, the perfect accompaniment to the rich, amok fish curry. One of life's simple joys, a bowl of good curry and rice will always have me at hello. 😉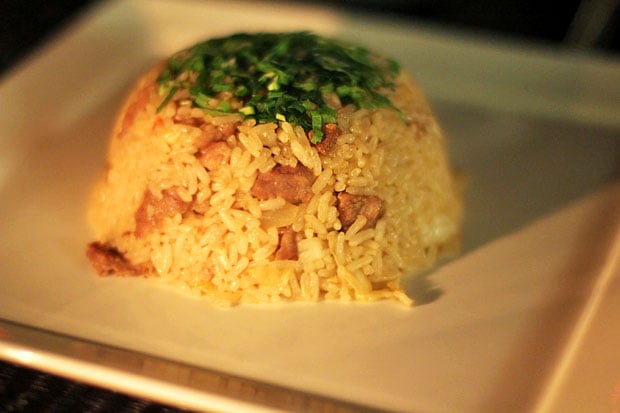 If you ever visit Siem Reap and are looking for a nice, quiet restaurant to enjoy an authentic Khmer meal, then I can't recommend Viroth's highly enough. It's a leisurely, ten-minute stroll from Pub Street, taking you far enough away from the chaos without being too far-flung. With its serene, soothing ambiance and good food, it'll be the perfect end to a long, exhausting day exploring temples. As mentioned up top, I loved this place, and so will you, so long as you remember to get up at the right side of the table. 😉
For more Siem Reap travel tips, check out our First-Timer's Travel Guide to Siem Reap, Cambodia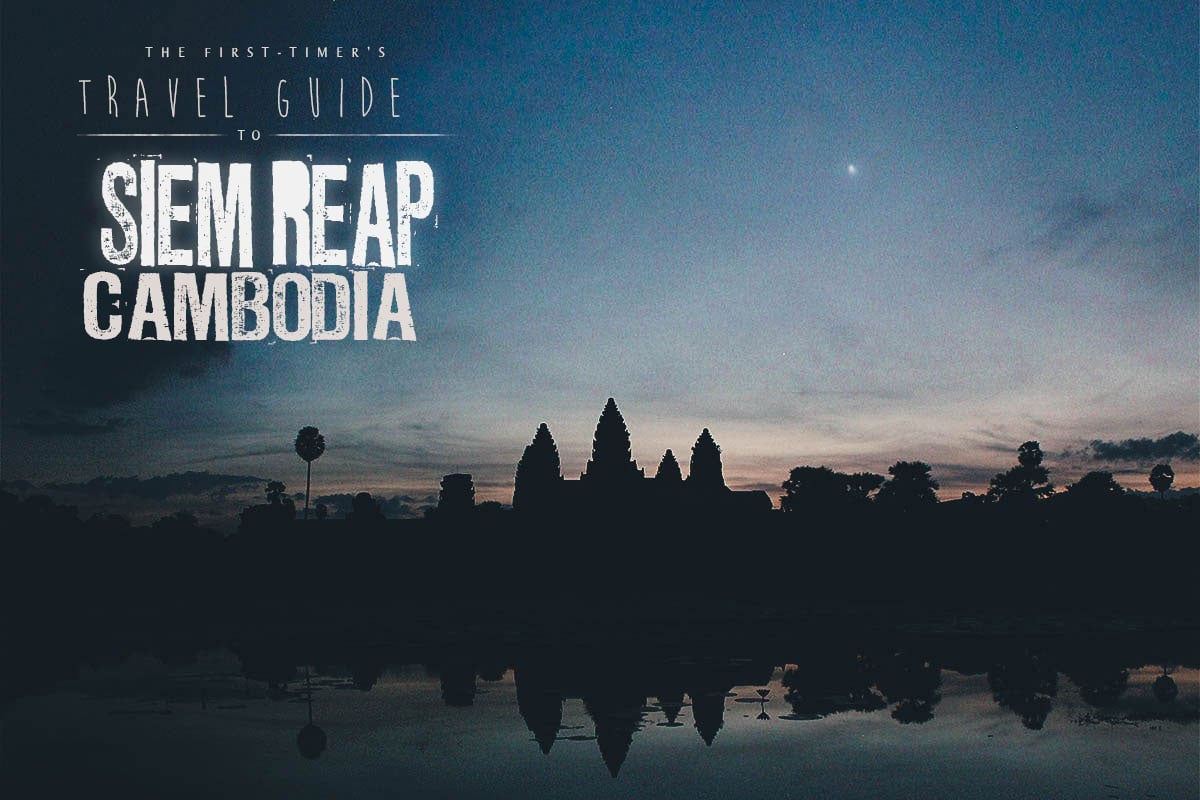 Disclosure
Some of the links in this post are affiliate links, meaning we'll get a small commission if you make a purchase or reservation at NO extra cost to you. We really appreciate your support as this helps us keep this website going. Thank you!