There aren't really a lot of must-dos in Siem Reap outside of the Angkor temples, but this Landmine Museum just outside of town is arguably one of them.
Founded in 1997 by Aki Ra, a former Khmer Rouge child soldier/defector turned landmine defuser, it tells the story of landmines in Cambodia, and their sobering impact on the country's past, present, and future. With Cambodia being home to some 40,000 amputees, the museum also serves as a relief facility to village children who are still at risk from countless, undefused landmines littered throughout the country, most of which are hidden in rural areas. You have to understand that no records were ever kept of the estimated four to six million landmines planted during three decades of war in Cambodia, making the threat still very real and ever present.
For his lifelong, life-threatening work freeing his country from landmines, Aki Ra was chosen as a Top 10 CNN Hero in 2010. A well-deserved honor to say the least.
This landmine museum is on the way to Bantaey Srei, and is a must-stop on your return trip back to town. Entrance was USD 3.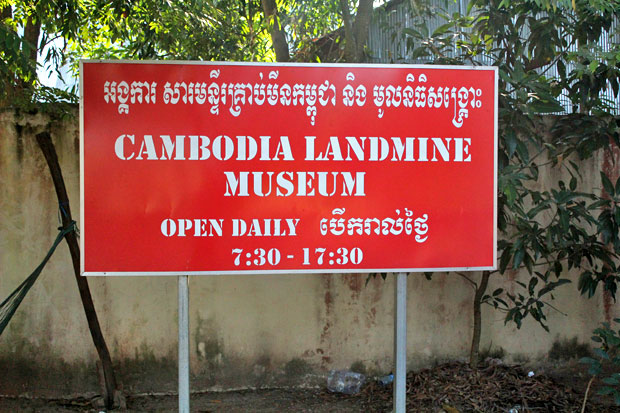 The ghosts of war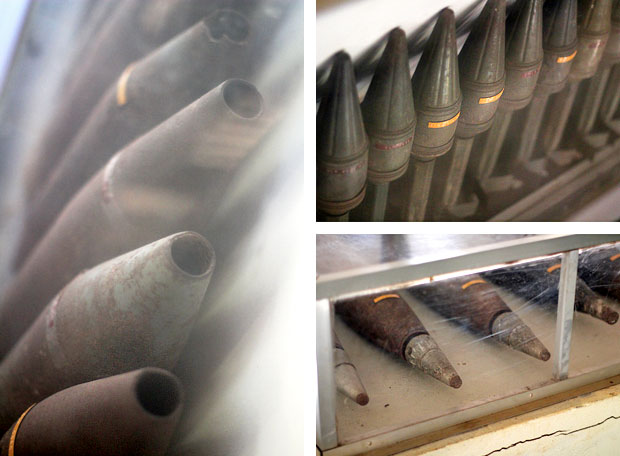 Once activated, landmines will stay active and ready to go off forever.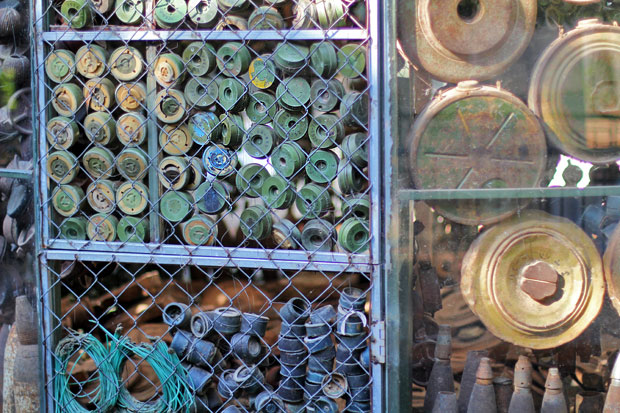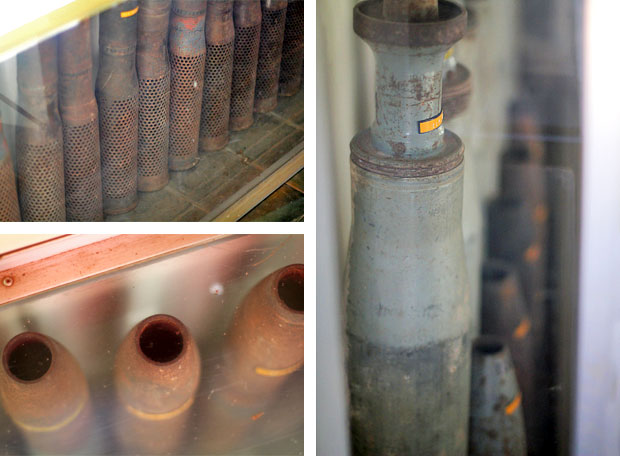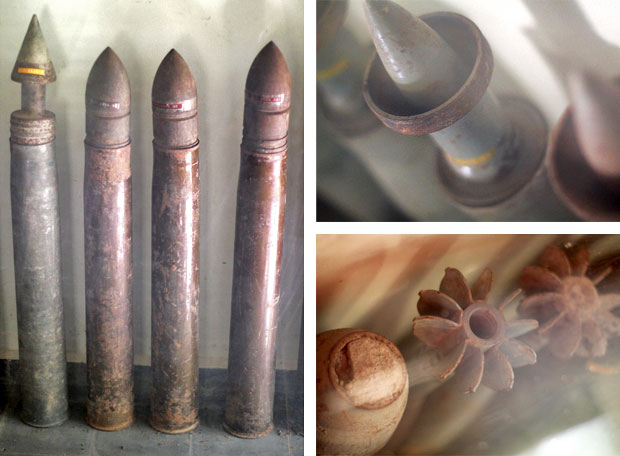 It costs approximately USD 1 to produce one landmine. It costs approximately USD 1,000 to find and defuse it.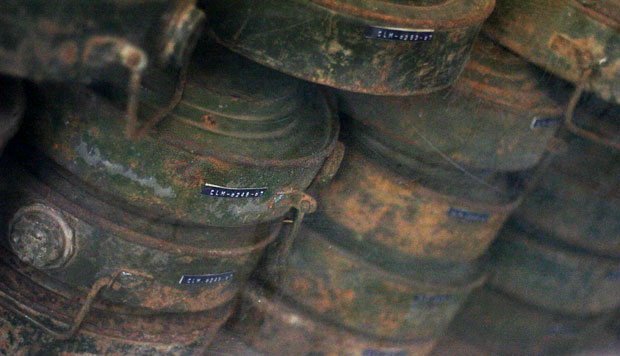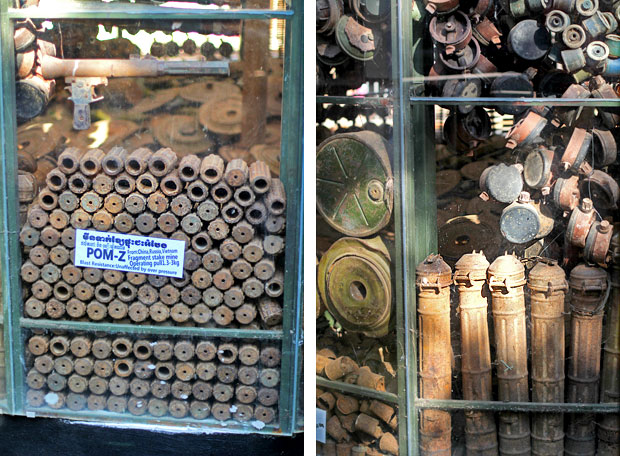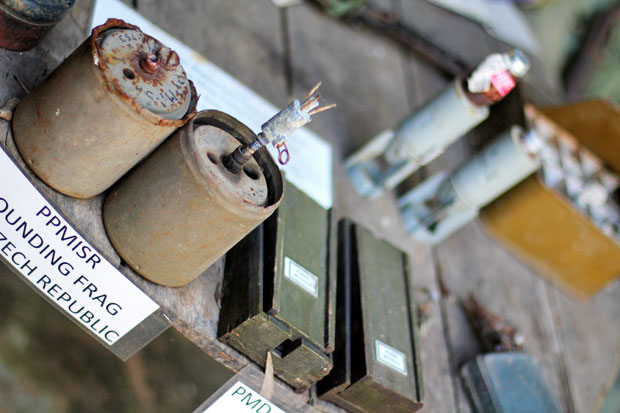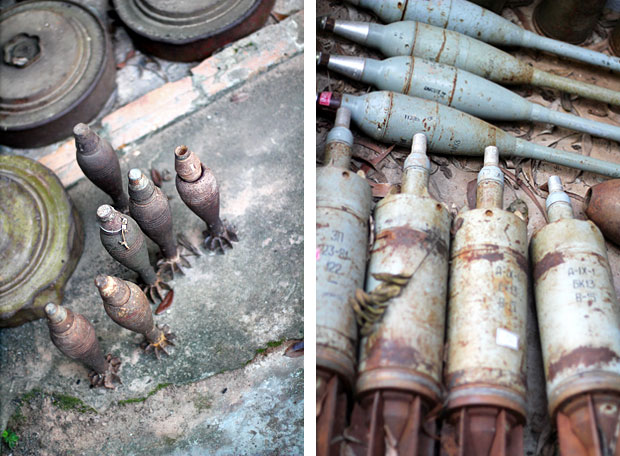 Landmines were designed to maim, not kill, the rationale being that a wounded soldier is more expensive than a dead one.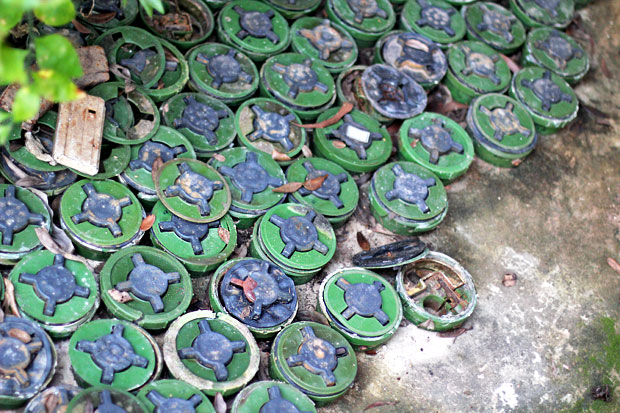 A harrowing image that summarizes the debilitating impact of landmines on this country. During our trip, I spotted a few beggars and peddlers short of limbs, undoubtedly a result of inopportune encounters with landmines.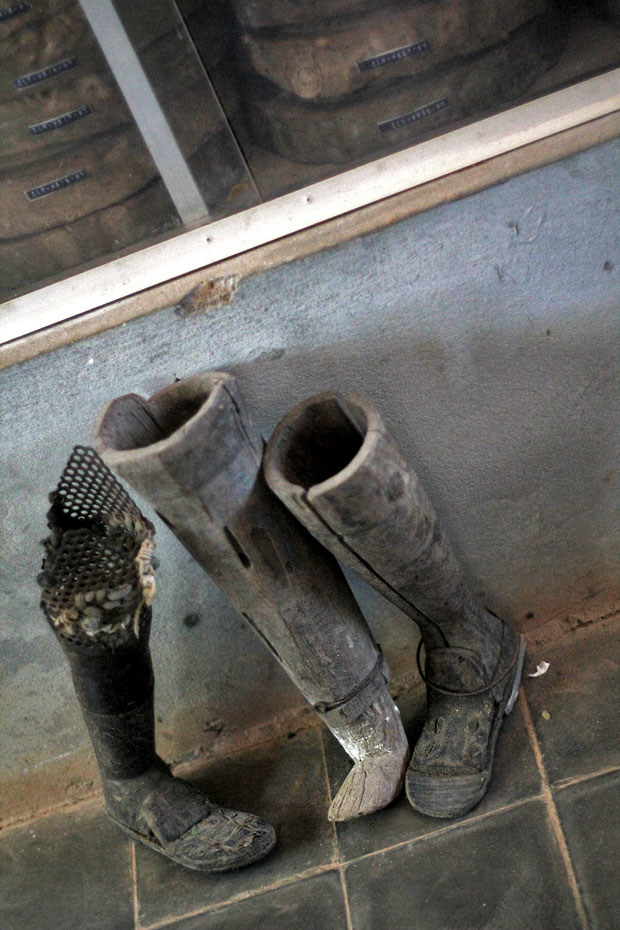 The museum is pretty small, with only around three to four rooms of exhibits to explore, so you'll probably need no more than an hour or so to go through the entire facility. In each room are a number of information stands and posters describing the history of war in Cambodia, with some stories recounted by Aki Ra himself during his time with the Khmer Rouge and Vietnamese Army. This was my favorite:
"I like to tell those who are interested about a little unusual story which occurred during an encounter that I had when I went into battle with the Vietnamese army against the Khmer Rouge.
One day I was shooting across a field against the enemy when through the sight of my weapon, I saw my uncle who I was ready to shoot. This startled me and in surprise, I lowered my weapon. However, my uncle didn't recognize me and continued to shoot at me from 50 meters away. I hid in the grass and upon noticing my reluctance to shoot, my friends asked me why my accuracy, which was normally good, was now not good. I told them I had a headache and couldn't shoot straight. I had to shoot back, however, so I just shot over my uncle's head until he ran away.
Only many years after the war ended did I tell my uncle what happened that day and we had a big laugh. Now we both live in peace and are happy."
Thinking back on my carefree childhood, playing with Transformer toys and G.I. Joes, I am reminded of just how lucky I am.
For more Siem Reap travel tips, check out our First-Timer's Travel Guide to Siem Reap, Cambodia