The Square 24 St is located at Street 24, Achasvar, Siem Reap, Cambodia. Tel: +855 63 5555 492. Fax: +855 63 764 122. Mobile: +855 12 614 695. E-mail: [email protected]. Website: www.thesquare24.com.
Together with Viroth's, this was one of two memorable restaurants that we dined at during our four-day stay in Siem Reap.
Like many of the best restaurants in town, The Square was located just a stone's throw away from our hotel, on Street 24 between Wat Bo and River Roads. We walked past this place several times each day to and from Pub Street, stopping on occasion to scan their menu and admire the restaurant's interior, before deciding not to leave Cambodia without enjoying a meal here first. As with most everything in Siem Reap, the experience was worth every cent. For just USD 18, Ren and I shared the "Passionately Khmer" set menu, a simple, but exquisite five-course meal good enough for two, giving us a tasty introduction to a more modern, but still authentic Khmer dining experience.
Don't you just love Siem Reap? 🙂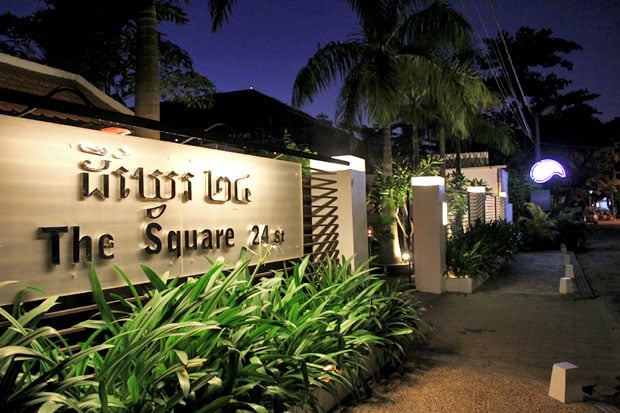 Stunning dream-like restaurant, complete with entrance music.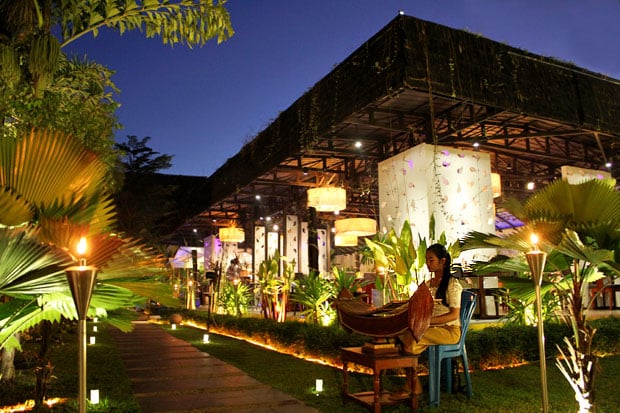 I always love being the first one to arrive at a restaurant. That way I don't have to feel embarrassed about taking as many pictures as I want.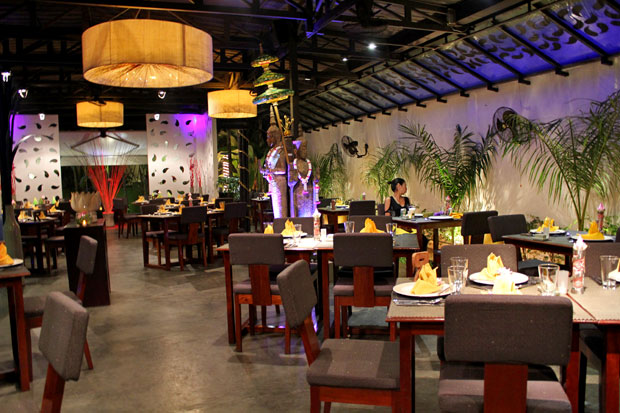 Sometimes lavender, other times turquoise, always the focal point of the room.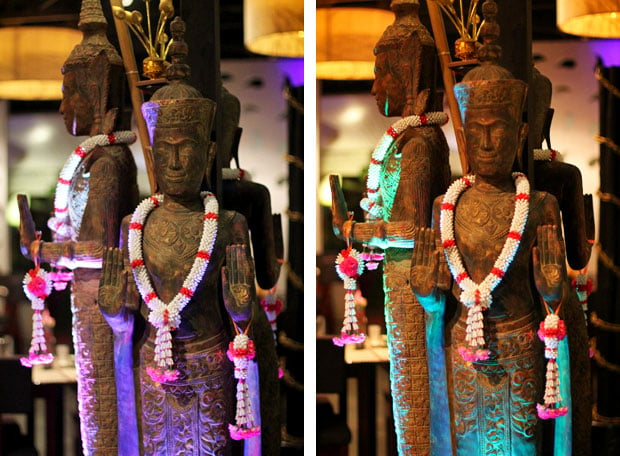 Similar to Viroth's, the restaurant was surrounded by a moat, with our table again right by the water's edge. This one was even more precarios since the water wasn't as obvious, its surface obscured by lily pads. Asking our servers if anyone had ever fallen into the water, they gave a hearty laugh and said yes. Obviously, it was also "very funny." 😆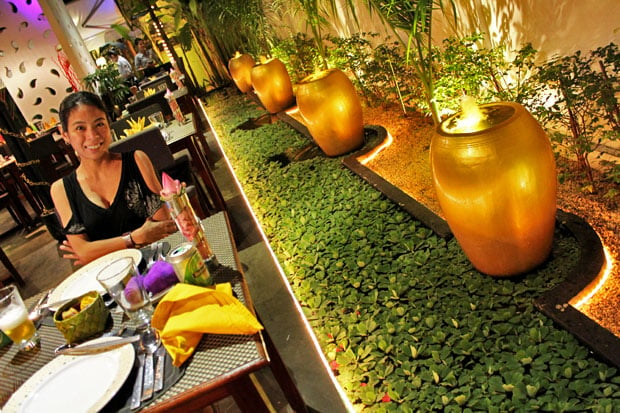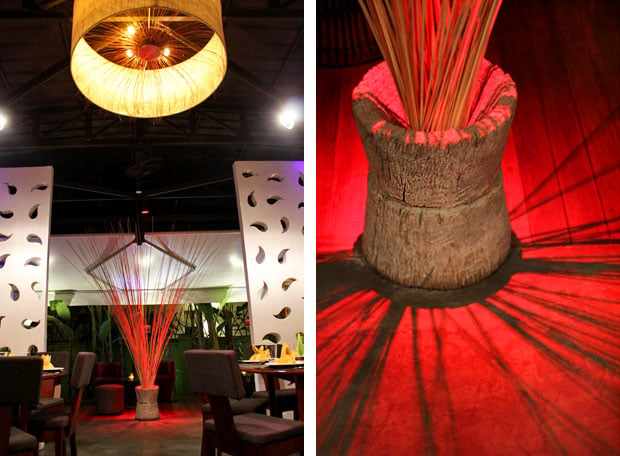 Beautiful decor with much attention paid to detail. The table napkins were even done up as gondolas! 😆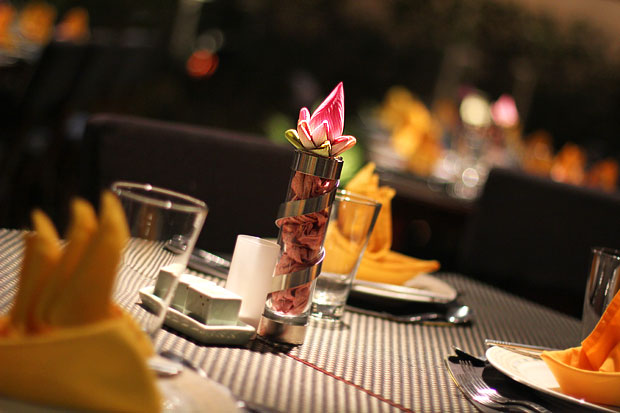 The lamp on the right was pretty cool. Those wire-thin sticks are actually "walis tingting" strewn together to create a textured, organic-looking design. How simple but inventive!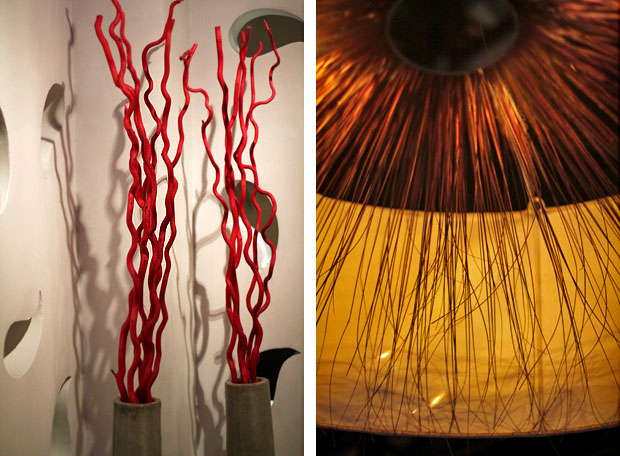 First course: Green mango salad with crispy pork belly. Bright and refreshing, this was a great first course to prepare our palates for the meal ahead. The pork belly imparted fatty richness and earthiness to temper the green mango's acidity, but it wasn't crisp as advertised. A few pieces of crackling, pork belly skin would have been perfect, as they would have added another layer of texture to the dish.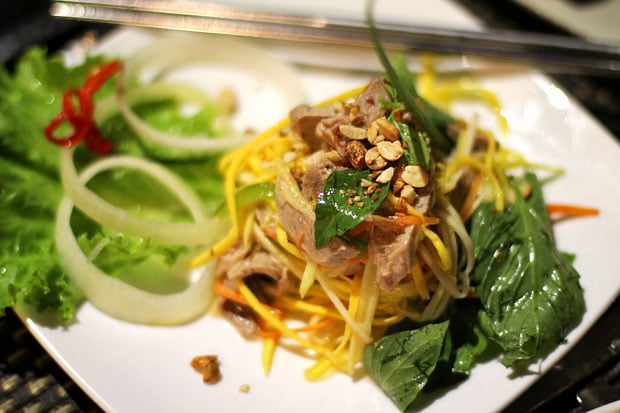 Second course: Marinated beef skewers. These were really, really good, and easily the best dish from this set menu. The big, bold flavors of the beef and marinade really hit you soon as you took a bite. It was earthy, robust, charred and caramelized in parts, and full-tasting. Definitely something that I would order again on its own.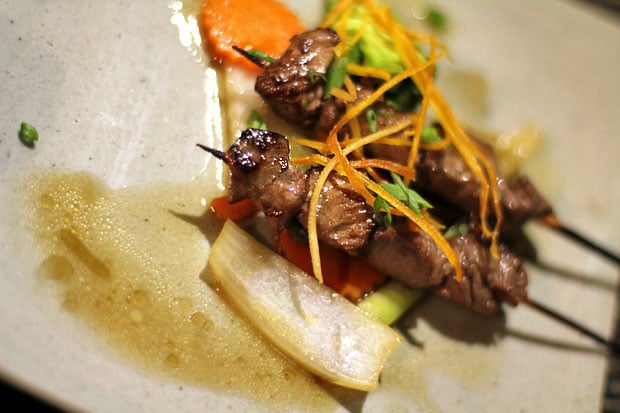 Third course: Stir-fried kangkong with oyster sauce. These were pretty good, though nothing out of the ordinary. A simple, satisfying, but otherwise forgettable dish.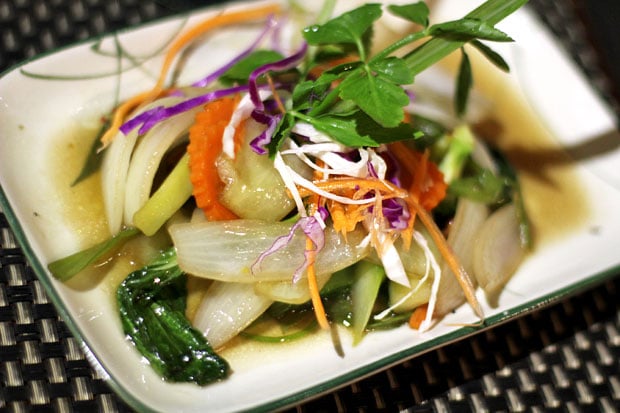 Fourth course: Steamed lake fish with vegetables and sweet and sour sauce. Tender, flaky, and succulent, the fish was light with nice, clean flavors. The sweet and sour sauce was just mild and lightly drizzled as well, so as not to overpower the subtle flavors of the fish. Overall, it was pretty good, though probably not something I'd order again. Not enough "oomph."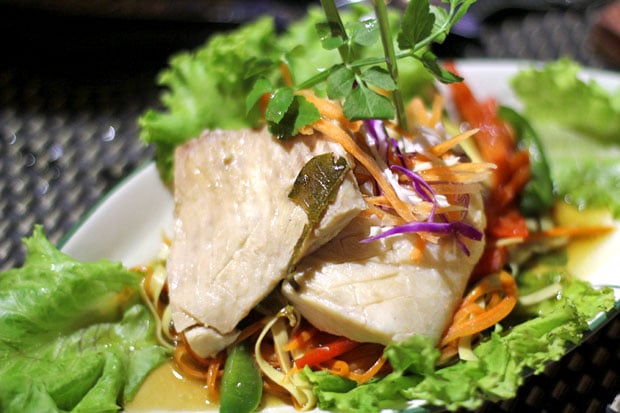 Fifth course: Tartare of fresh fruits marinated in rice wine and mint leaves. A refreshing end to our meal, the rice wine gave the fresh fruits a rich, honey-like sweetness. Very nice.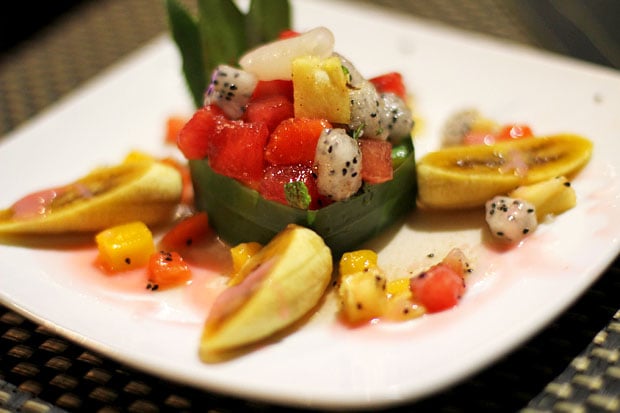 "No, thank you, I can't possibly eat any more."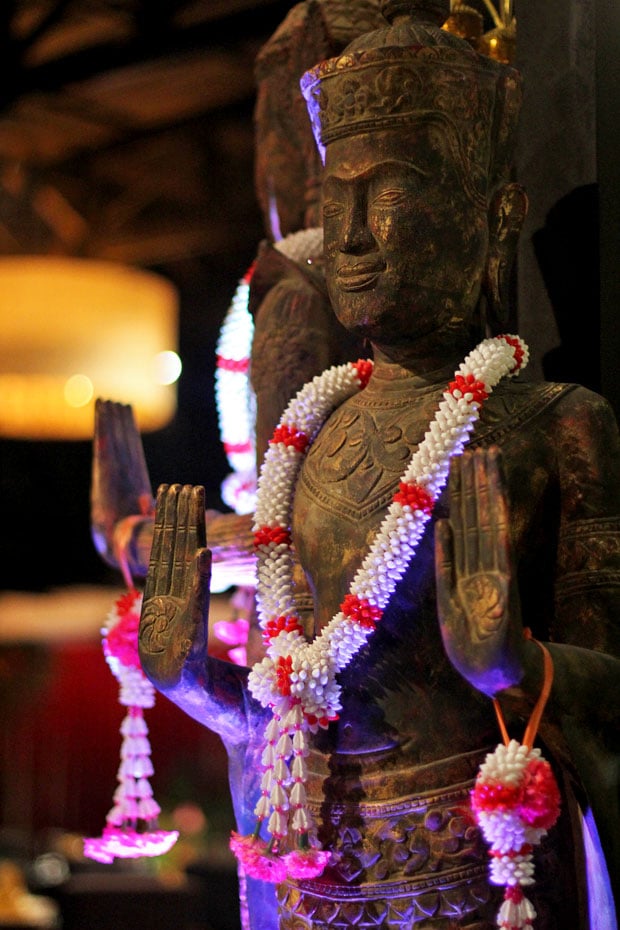 Apart from the marinated beef skewers, everything from the set menu was just lightly seasoned, some dishes to the point of being forgettable. Though my Filipino palate would have preferred bigger, bolder flavors, I found this to be a satisfying, refreshing meal nonetheless, especially when put in context of this achingly beautiful restaurant. That alone merits a repeat visit on any return trip to Siem Reap, though we'd probably skip the set meals in favor of single dishes next time.
For more Siem Reap travel tips, check out our First-Timer's Travel Guide to Siem Reap, Cambodia