Where to Stay in Langkawi, Malaysia: Pondok Keladi Guesthouse
"Surrounded by jungle. Hippie vibe. Free food."
Reading those descriptions, I knew that I had found the right place.
Vacationing in Langkawi for a week, I was looking for a bed and breakfast that was conveniently located, quiet, and charming, but still inexpensive. I love nature, which is what drew me to Langkawi in the first place, so I didn't want to stay in any big, concrete hotels. Instead, I wanted something more intimate and picturesque, like a bungalow or treehouse, something with character. Set amidst a patch of lush, tropical jungle just a short 20-minute walk from bustling Cenang Beach, that's exactly what this charming, six-room guesthouse turned out to be.
A TripAdvisor favorite and repeat award-winner, welcome to our week-long hippie haven in Langkawi – Pondok Keladi. 🙂
Balai Common Area & Kitchen
Walking into the grounds, the first structure you'll see is this open, common lounge area. Outside of your room, this is where guests can read, relax, and enjoy their meals.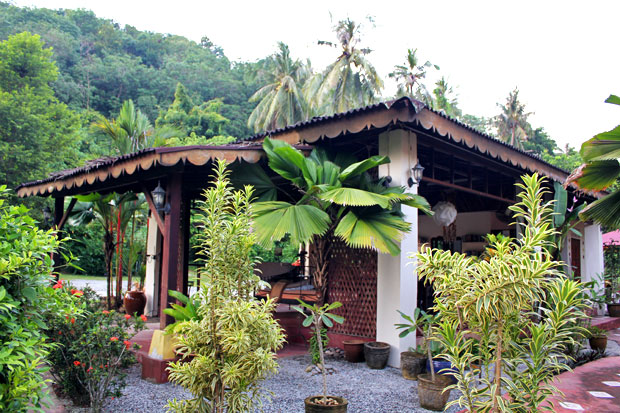 With books, magazines, and free WiFi, guests can chill out all day in this space, which was very relaxing, especially during the rain. Towards the back is a complete kitchen where you can cook up all your meals.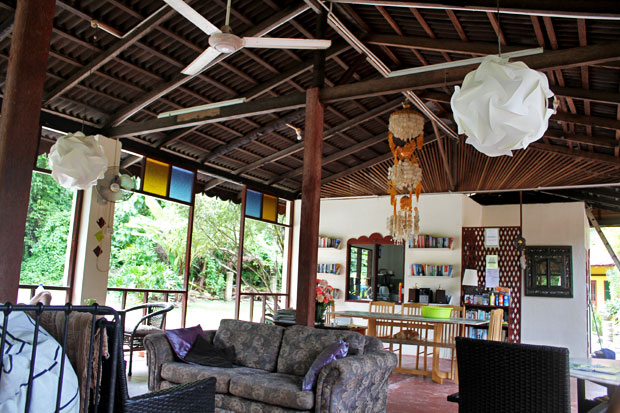 Reneelicious being Reneelicious. What really set Pondok Keladi apart for us was this common kitchen. Fully stocked at all times with 2-in-1 coffee, eggs, bread, jam, instant noodles, etc., you could help yourself to as much of it as you liked, absolutely free of charge. Isn't that awesome? We enjoyed creamy scrambled eggs and toast with our coffee every morning. 😀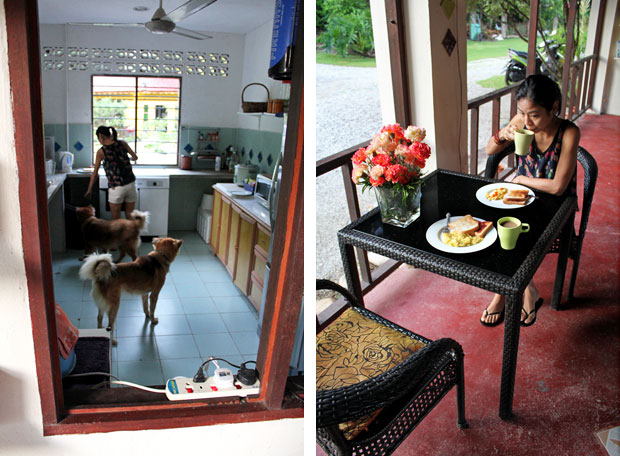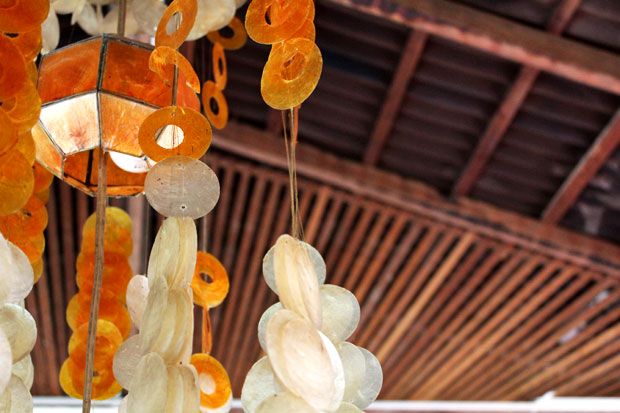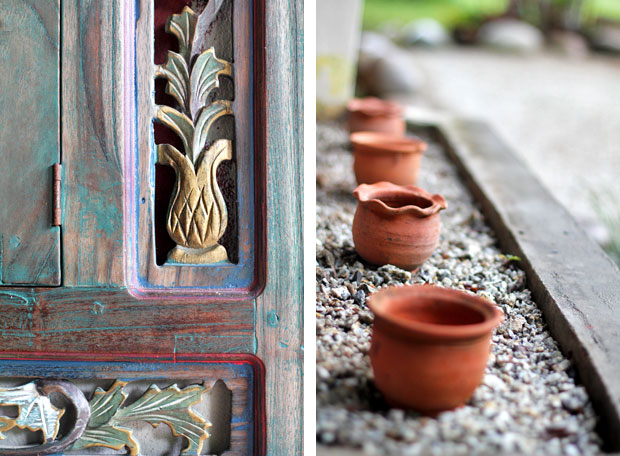 Making full use of the free WiFi, there's Ren reading up on Bourdain while I lounged on the daybed.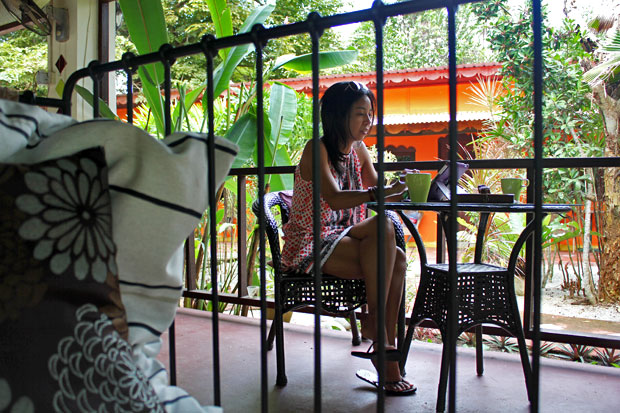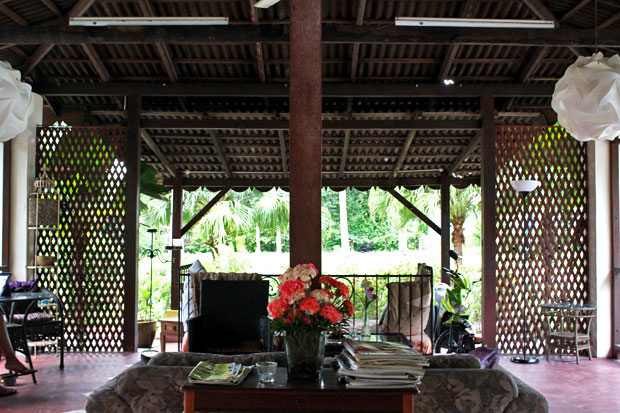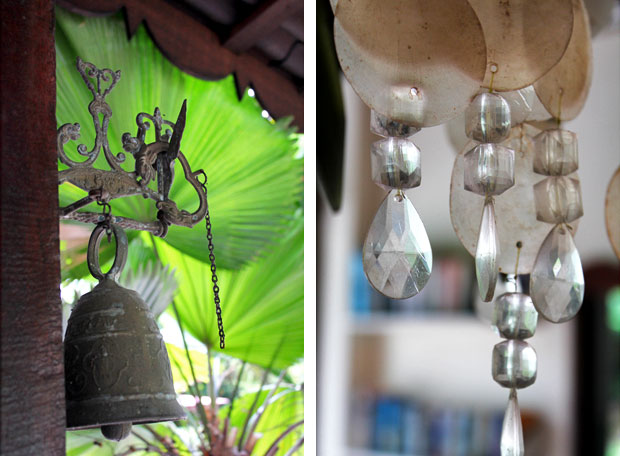 Our imaginations brought to life by this space, we want something like this for our dream farm. Imagine entertaining guests here? So cool.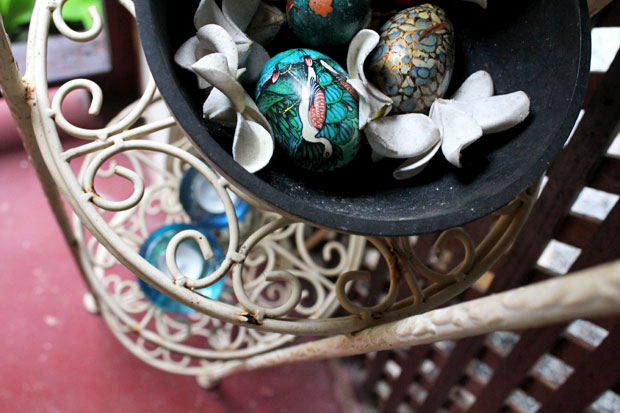 Candid, daw. So lovely, my wife. ♥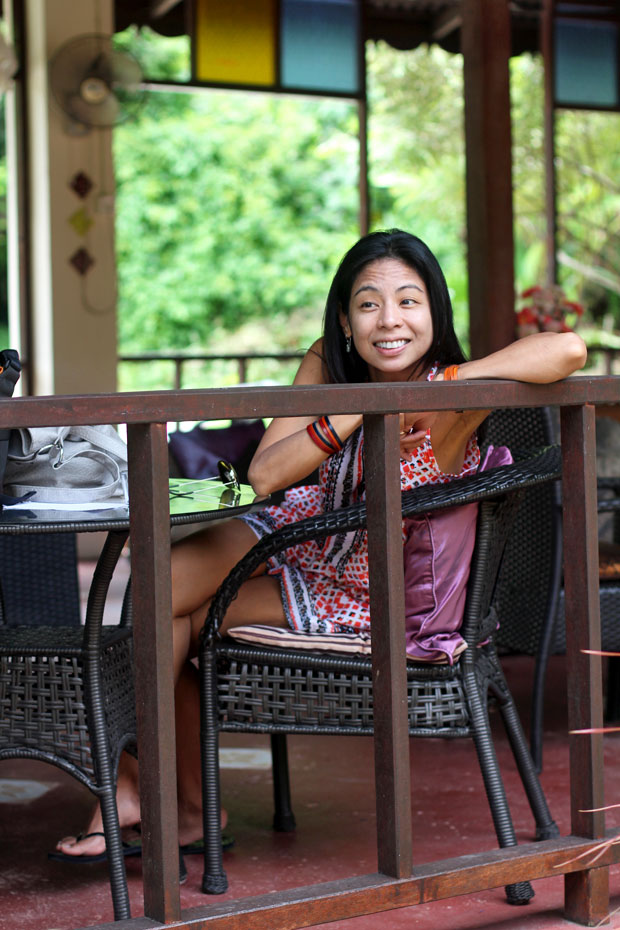 Flora
A wealth of green greeted you every morning at Pondok Keladi. Marc, one of the inn's hospitable owners, even showed us his herb and flower garden out back, which he was very proud of. It was beautiful.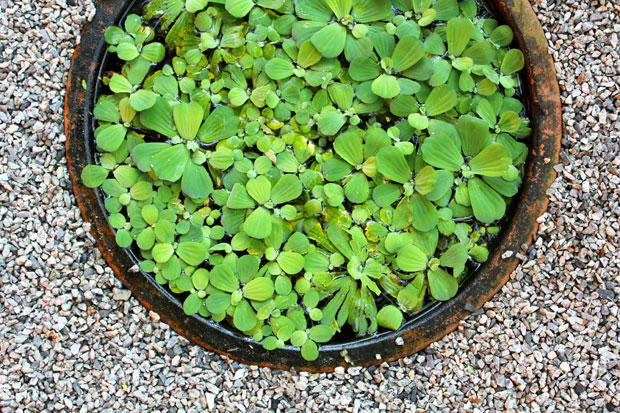 It was impossible not to take a good shot of these colorful young trees. So striking!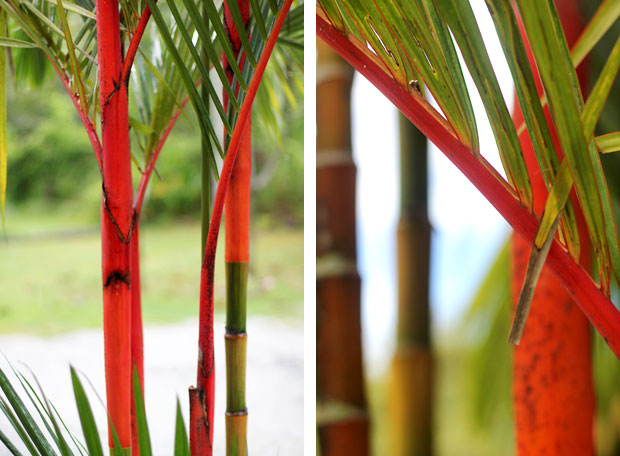 Evening bloom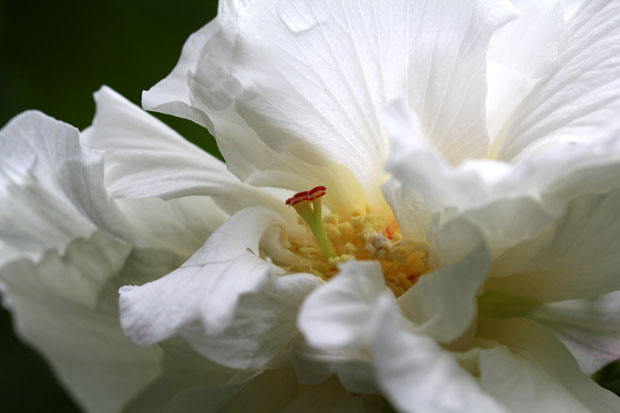 Admiring symmetry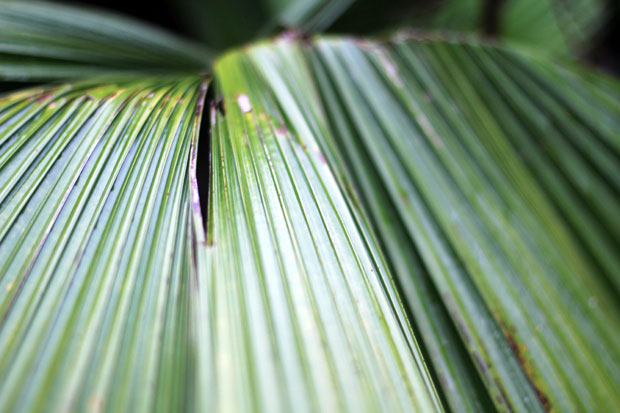 Cacti. Sometimes, even the menacing can be beautiful.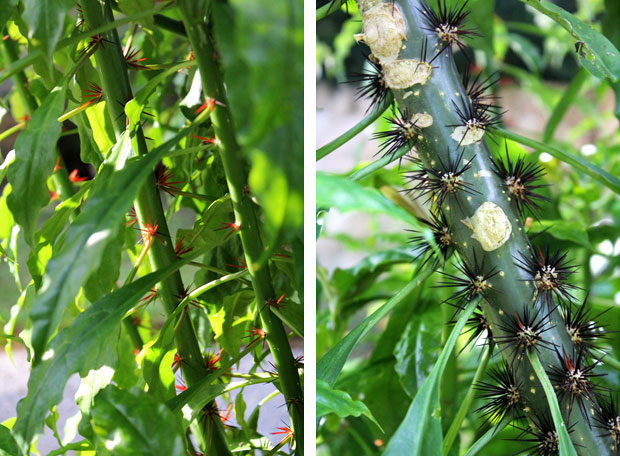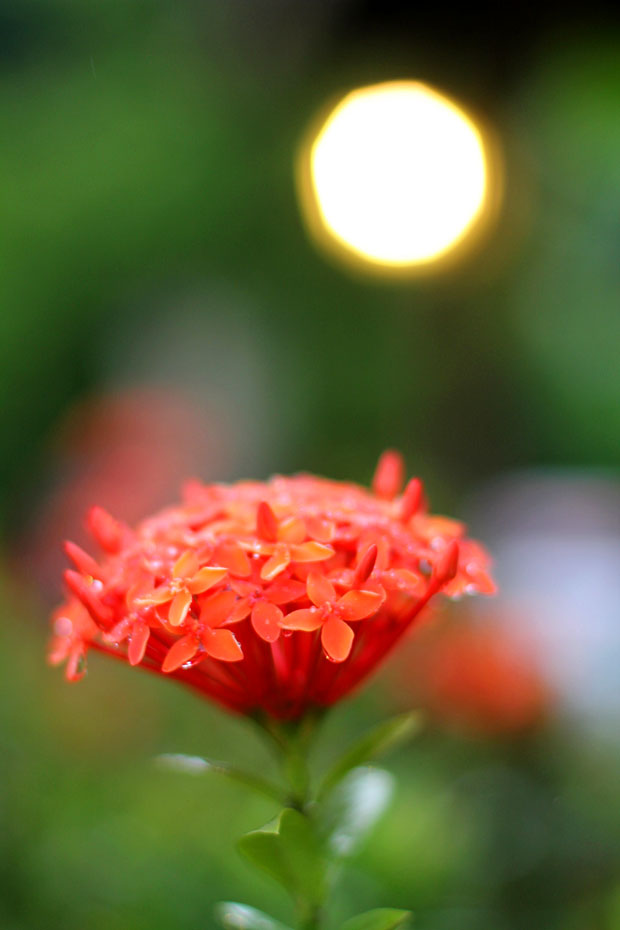 Like an alien starship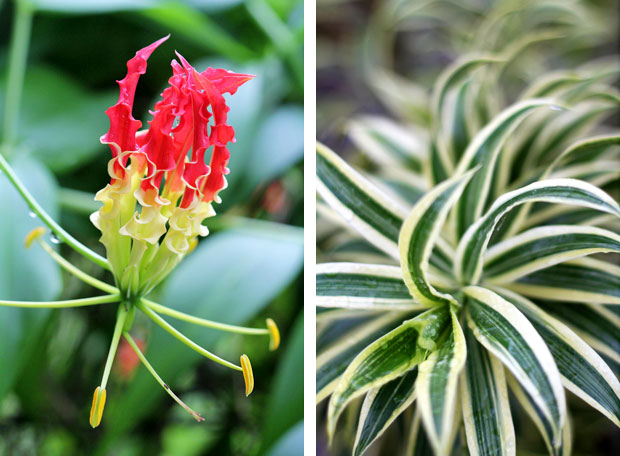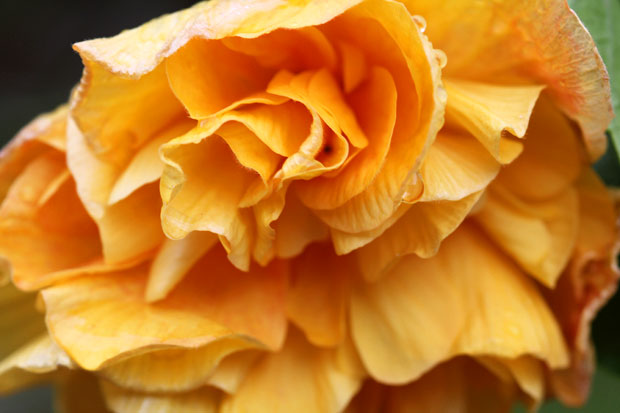 Fleeting beauty. Buds in the morning, in full bloom by night, only to fall off and die shortly after. Such was the daily life cycle of these flowers.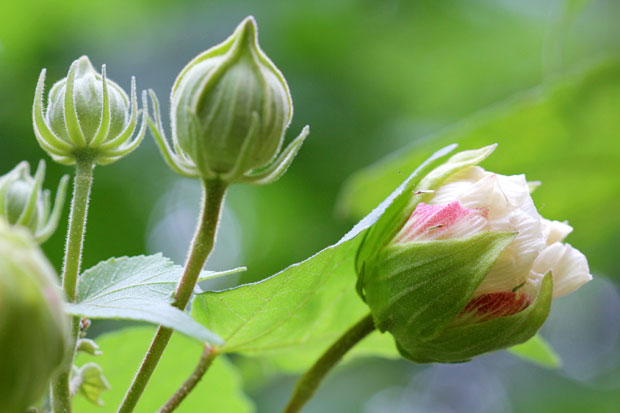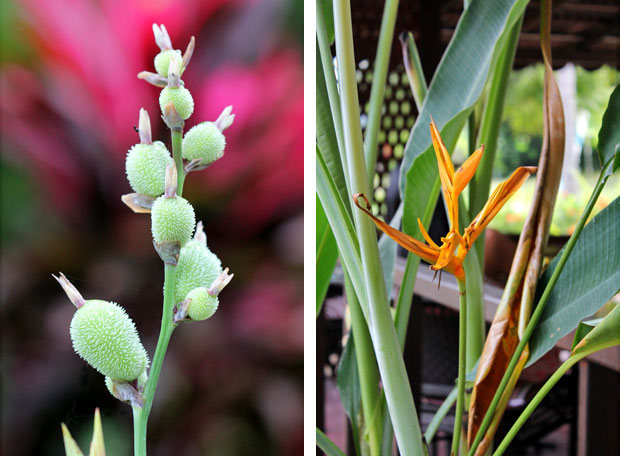 Even the fungi were beautiful.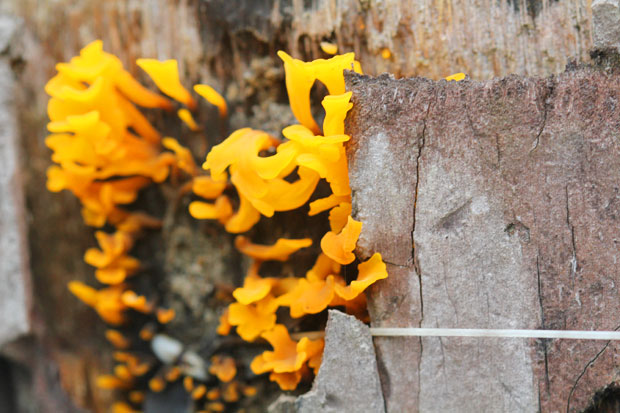 Fauna
They had this little pond outside our room that was silent during the day, but came alive every night with a melodic chorus of croaks and chirps. Pitch black, it was impossible to see the source of this nocturnal orchestra, so I went out on our last evening with my flash to see what I could find. CLICK on the image to enlarge and tell me how many frogs you can spot. I want something like this on our dream farm too. 🙂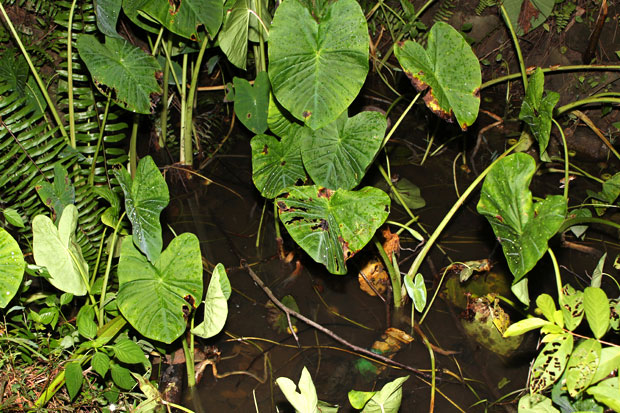 Returning the favor, we got a visit that same night from this little fella! A rich, earthy red and about the size of my thumbnail, I snapped a couple of pictures before letting him out. So pretty.



Before this trip, I had no idea that dogs were considered dirty by Muslims, which was a shame. Because of this, the only dogs that you see on the island are feral, forced to retreat and fend for themselves in the forest. All except for this lucky trio of course. Being the proud parents of two pugs, how serendipitous was it for us to wind up at practically the only place in all of Langkawi to keep pet dogs? Needless to say, we were meant to stay here.
Meet Gadget, the friendliest but fattest of the pack. I guess friendly and fat often go hand in hand with dogs? 😆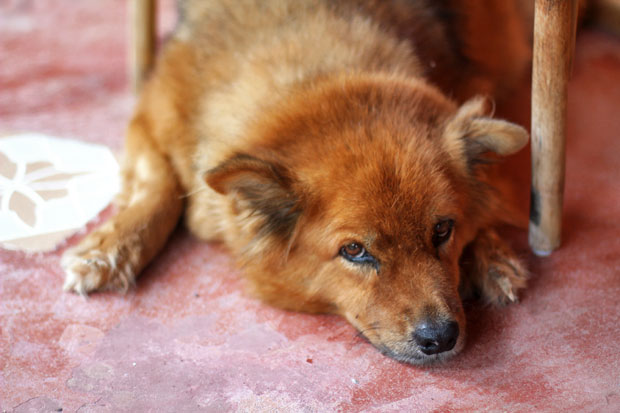 Reggie to the left and Melissa to the right. This cat was such a sweetheart.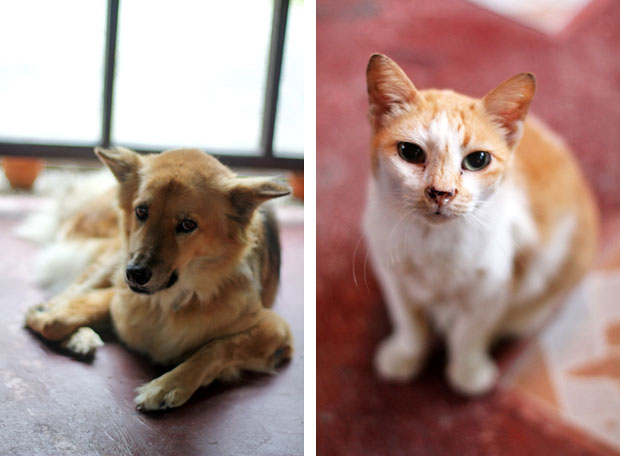 Ben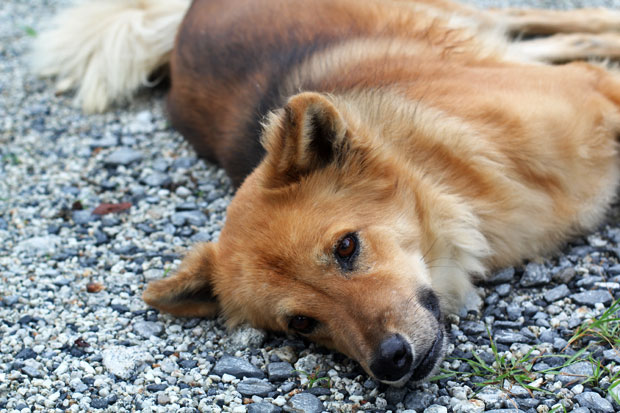 Giving Melissa a kiss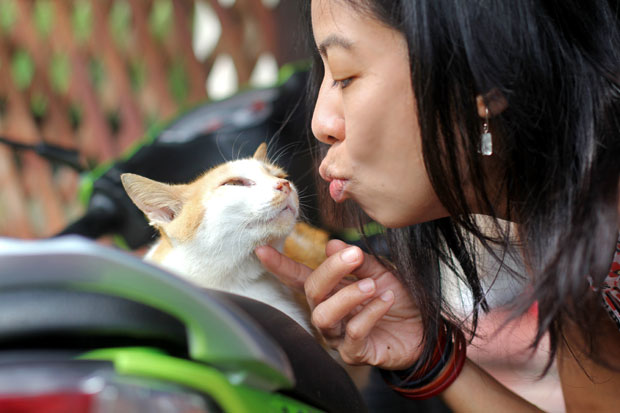 Rooms
To the right of the common lounge area are the guesthouse's six rooms accommodating a maximum of twelve guests at a time. During our stay this September 2013, our double room went for just RM130 a night. I told you this place was a terrific value. 😉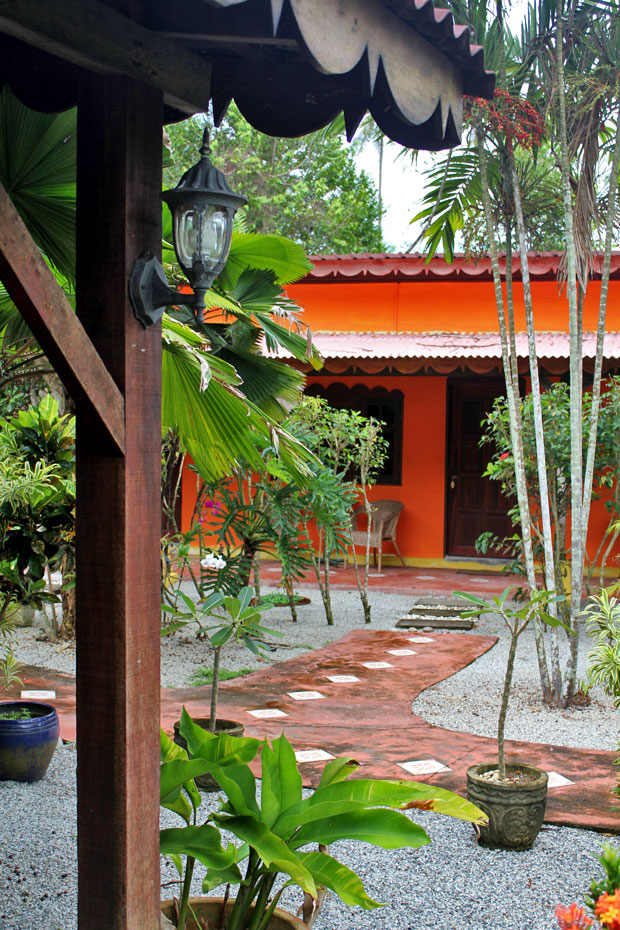 Table and two chairs outside every room. Ours was at the very end, where those jeans are hanging to dry. 😆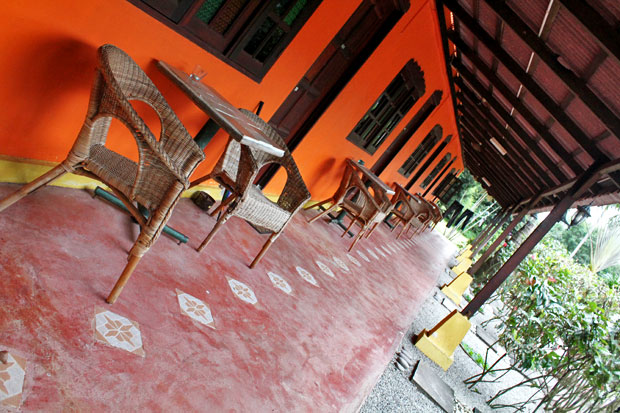 Ren modeling our room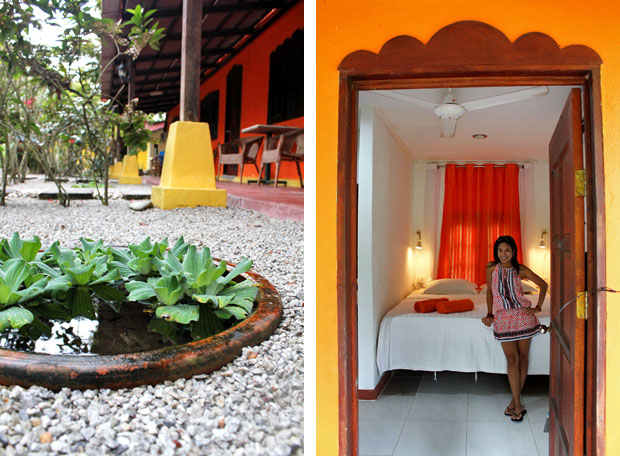 Big, comfy, elevated bed. You can't see it in this picture, but every room has a split-type air-conditioner and fan.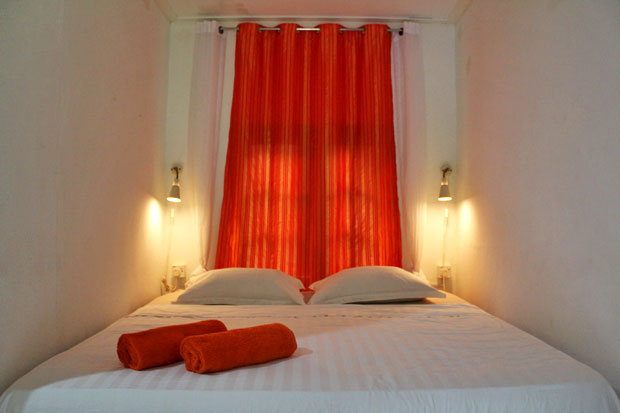 Like a showcase model on the Price is Right. Come on down! 😉



Bathroom with bidet and hot shower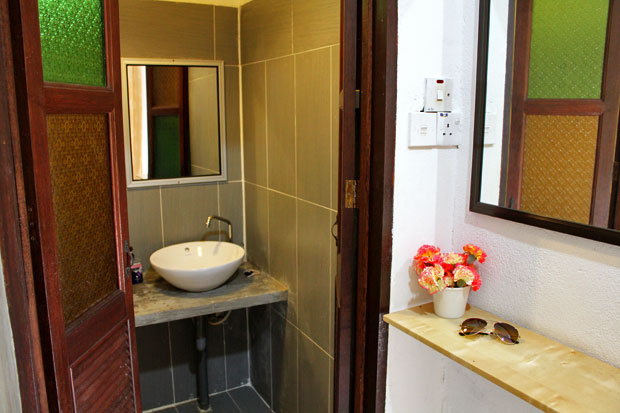 Each room had a mini-fridge which came stocked with two cans of complimentary beer upon arrival. As you can see below, two cans obviously wasn't enough. Seriously, who buys an entire case of beer while on vacation?! We do. 😆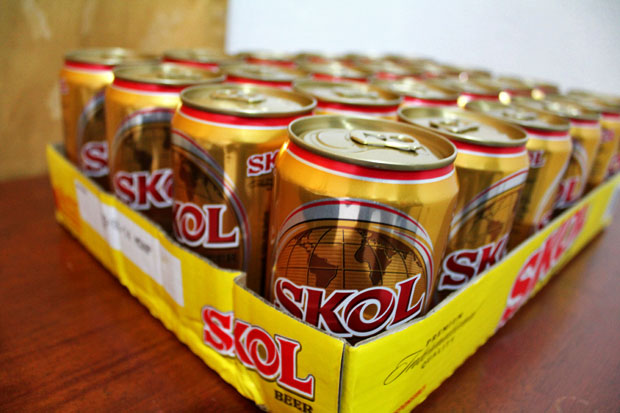 Proud owner of 4-and-a-half stars from TripAdvisor, Pondok Keladi is also the recipient of their Certificate of Excellence in 2012 and 2013. I'm not surprised. 🙂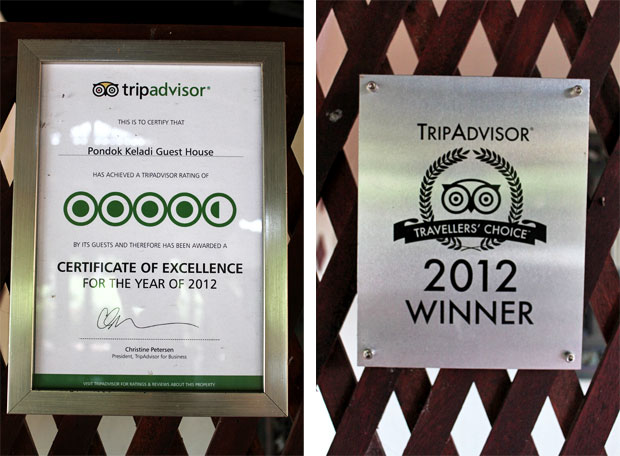 As mentioned up top, Pondok Keladi is located just off the main road in Pantai Tengah, a twenty-minute walk from Cenang Beach. Pantai Cenang is the lifeblood of the island, with many hotels, bars, and restaurants, so it can get a little noisy. If you like peace and quiet and don't mind the walk, then this is a great place to be. Most visitors to Langkawi rent cars anyway, so the distance really isn't an issue.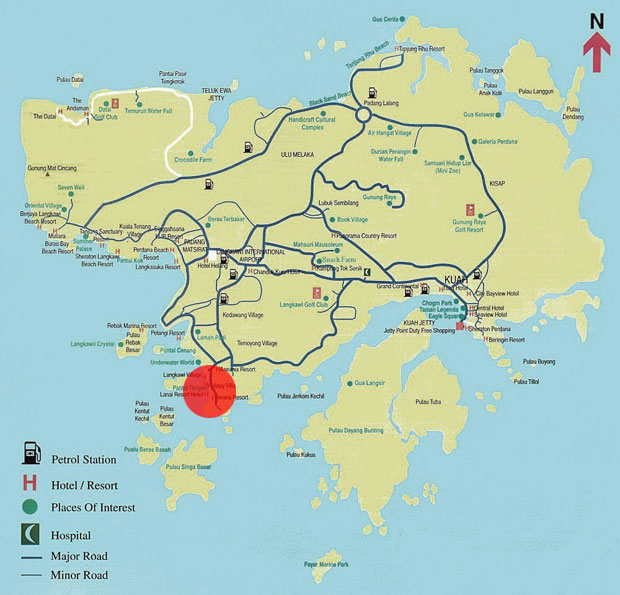 If nature is your thing, then you'll definitely enjoy Pondok Keladi, especially if you appreciate rustic, charming accommodations such as this. Legend has it that the curse of Langkawi compels you to revisit the island at least once or twice more in your lifetime. I don't know if that's true, but at least I know where we'll be staying. 🙂
Many thanks Marc and Asma for being such accommodating hosts! We loved it.
Pondok Keladi Guesthouse, Langkawi, Malaysia
Lot 1011, Kampung Padang Putih, Jalan Pantai Tengah, Mukim Kedawang, 07000, Langkawi, Kedah, Malaysia
Tel: +604-955-1648
Mobile: +6012-536-9216 (Rosidi) / +6016-972-3608 (Marc)
Email: pondokeladi@gmail.com / warrenmarc@hotmail.com
Website: pondok-keladi.com
Approximate Room Rate: RM130 a night (as of Sept 2013)
Disclosure
Some of the links in this post are affiliate links, meaning we'll get a small commission if you make a purchase or reservation at NO extra cost to you. We really appreciate your support as this helps us keep this website going. Thank you!
JB is one half of Will Fly for Food and its chief itinerary maker.  He's the one to blame for all the crappy photos and verbal diarrhea on this blog.  Don't listen to him.
Latest posts by JB Macatulad (see all)