Deathly afraid of hairy men in thongs, Ren and I aren't really beach people, but we do appreciate a good beach when we see one. Langkawi, an archipelago of 99 islands off the coast of northwestern Malaysia, has those in spades. Here are just a few that we visited during our week-long Langkawi adventure.
Tanjung Rhu
Located at the northeastern tip of the island, Tanjung Rhu is home to arguably Langkawi's most pristine beach, boasting calm, crystal clear waters and powder-fine, white sand. More secluded and harder to get to, it's quieter and less crowded than Pantai Tengah or Pantai Cenang.
The area is home to some of the island's most exclusive hotels, like The Four Seasons and Tanjung Rhu resort, each with its own private strip of beach. The one pictured below is a public section open to commoners like us. 😉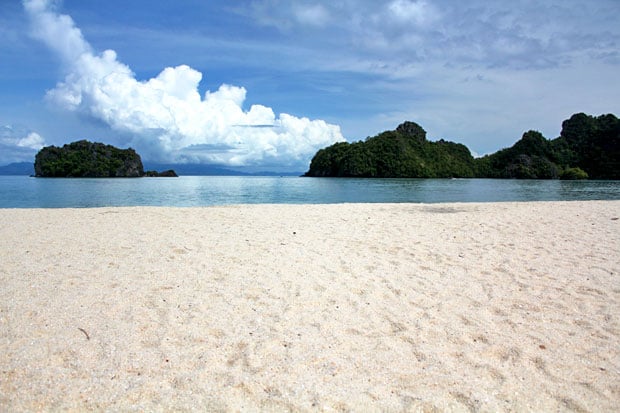 As mentioned up top, Ren and I aren't really beachgoers so we didn't stay here for very long. There was no cover to speak of so it got pretty hot out in the open, so hot in fact that Ren opted to wait for me in the shade while I took my pictures. 😆 If you enjoy basking on a secluded, relatively private beach, then I'm sure you'll love Tanjung Rhu. It's beautiful. Tanjung Rhu is approximately a one-hour scenic drive from the Pantai Cenang area. CLICK HERE to see where it is on a map.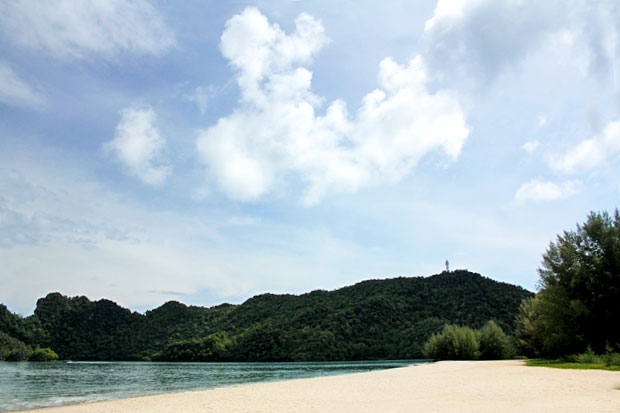 Pantai Tengah
Located at its southern road bend, Pantai Tengah is basically a continuation of Pantai Cenang. It isn't nearly as wide as Pantai Cenang, but it's longer. As you can see from the pictures below, the waves here seemed much stronger too, which was probably why there were less swimmers and more adventure seekers. Check out the drama unfolding with that parasailer in the distance…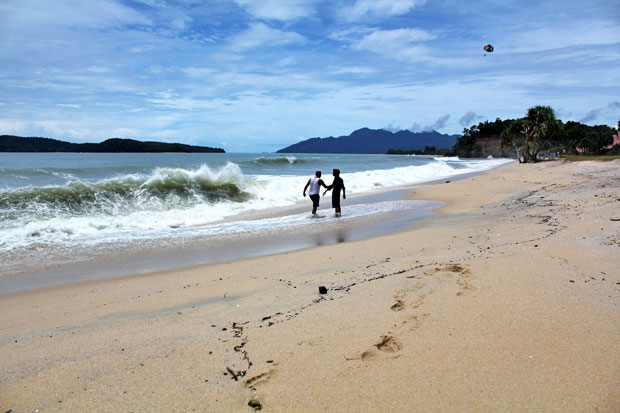 As he got closer, it was apparent that something was wrong, because the tour operators started screaming something to him frantically. It looked like he was coming down too fast, so they were yelling and gesturing at him to pull up.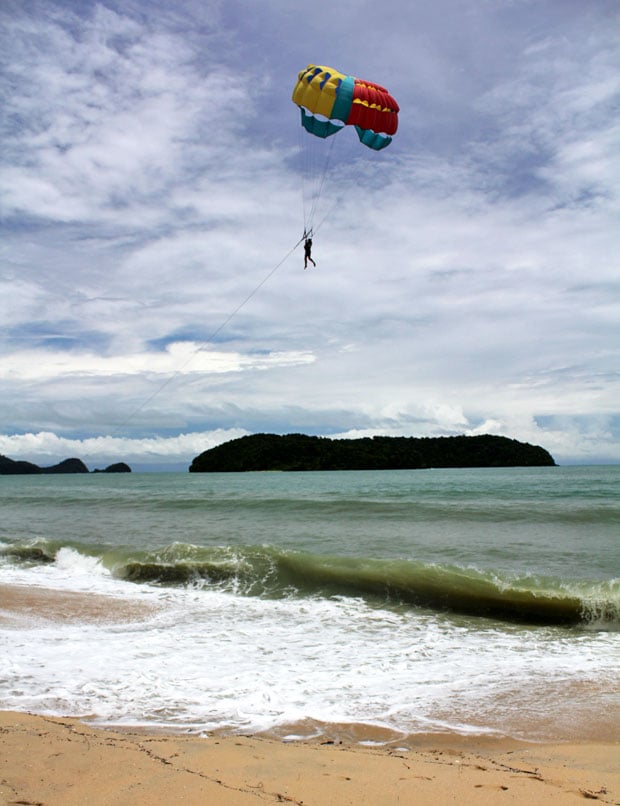 As you can see below, the tour operators were running in a state of panic, screaming and flailing their arms about. Luckily, he figured out what to do and went airborne right before biting it. Phew! 🙂 Located at the southwestern tip of Langkawi, the beach was about a ten-minute walk from where we were staying. CLICK HERE to see where it is on a map.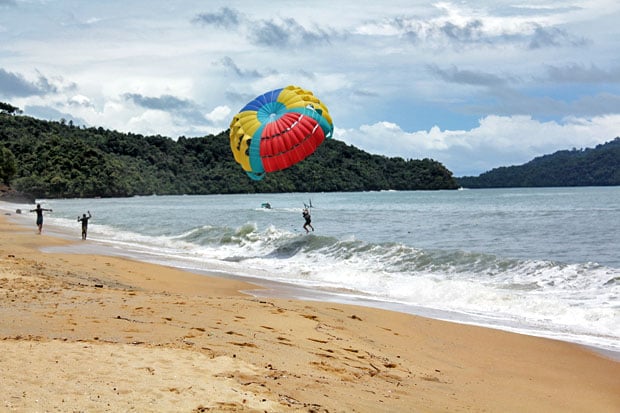 Pantai Cenang
Situated right next to Pantai Tengah, Pantai Cenang is Langkawi's biggest and most impressive beach. We walked its entire length one day at sunset, beginning here at its southern end. That building to the right is a restaurant called The Cliffhouse, a great place to enjoy a cold one while taking in the breathtaking views.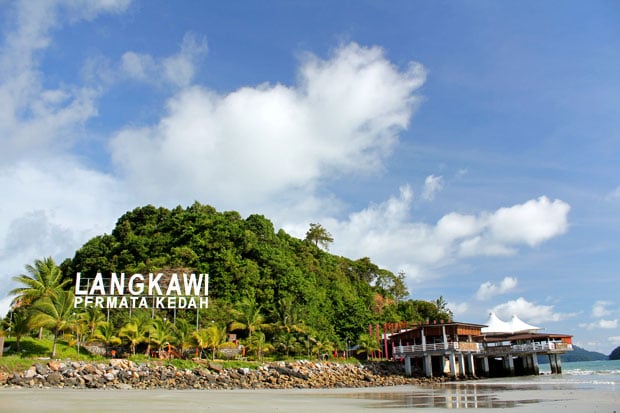 Around the same length as Boracay but twice as wide, with sands that aren't quite as white, but just as powder-fine. If you Boracay-like beaches with more action, then you'll definitely fall in love with Pantai Cenang. CLICK HERE to see where it is on a map.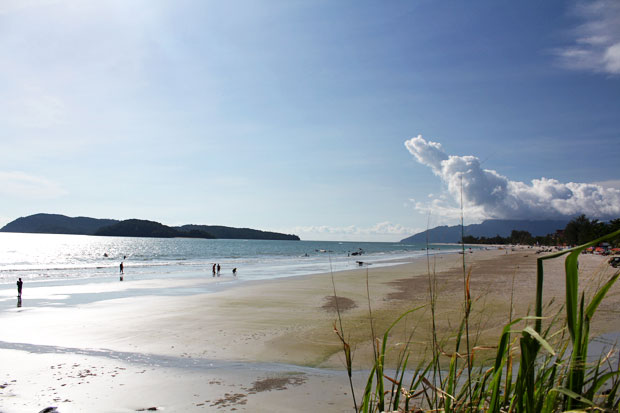 Similar to Boracay but less crowded, there were bars and boutique resorts like this one all along the entire length of the beach. Like Boracay, the nicest resorts were located at the very end too, a la station 1.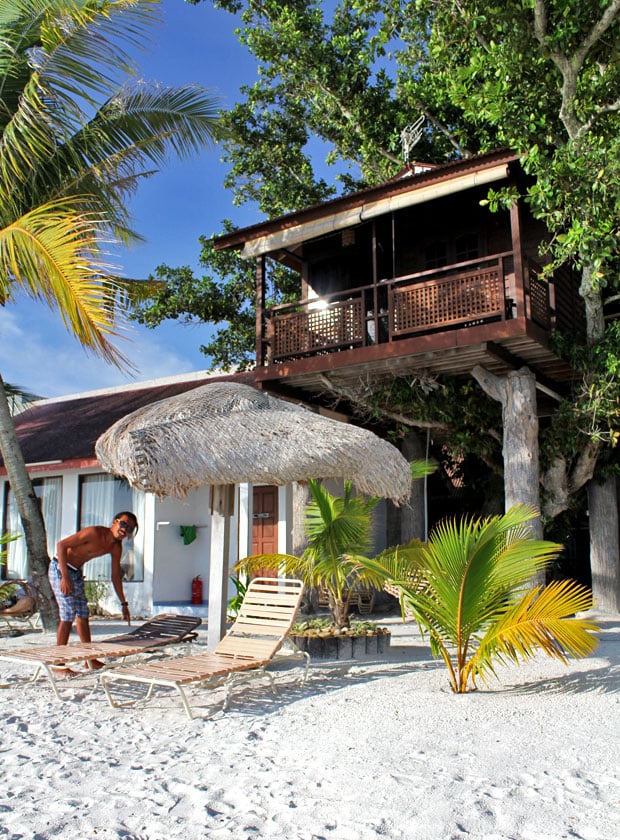 Textures of Pantai Cenang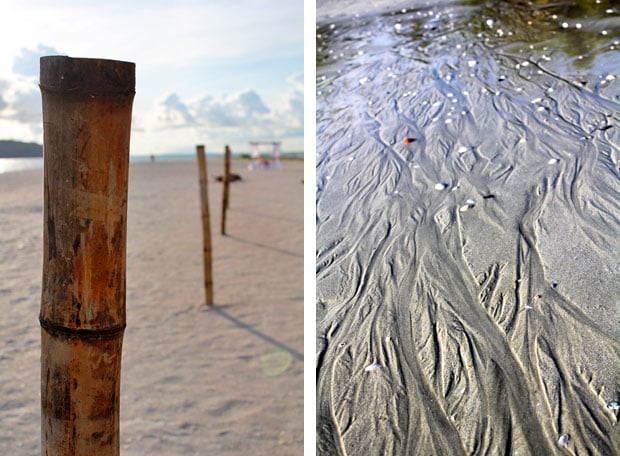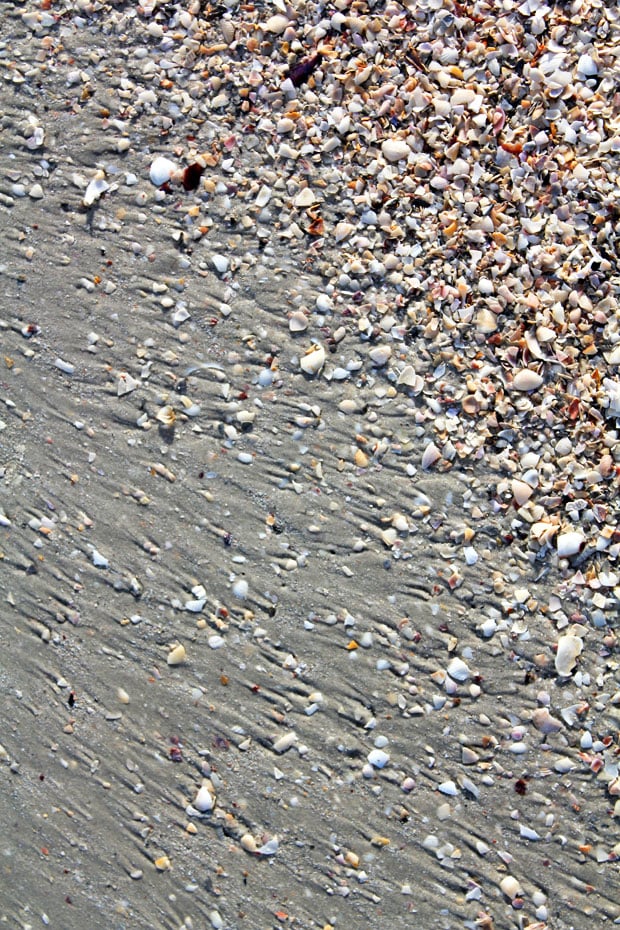 Times like this, I wish I had a wide angle or fish eye lens. I just couldn't do any justice to the vastness of this beach with my overachieving kit lens. 🙁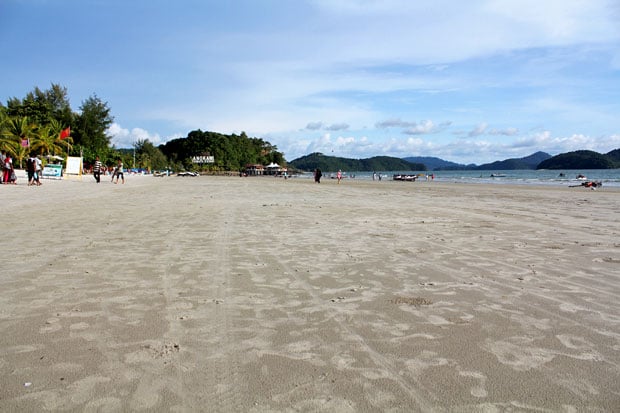 My token shadow portrait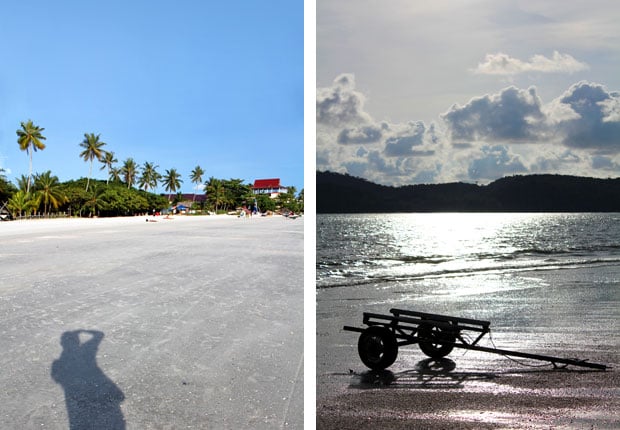 I don't know how crowded it gets during peak season, but the beach felt refreshingly empty in parts. Loved it.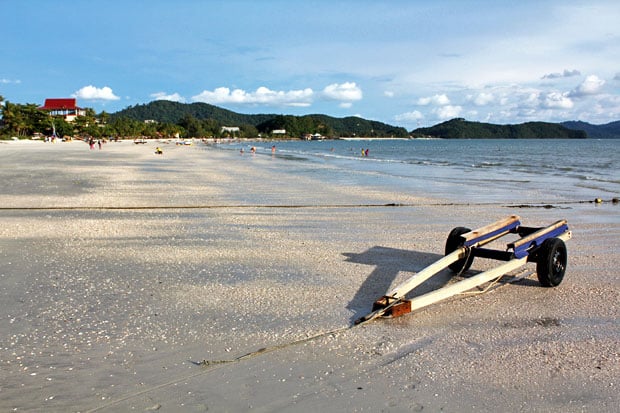 Shadows are cool.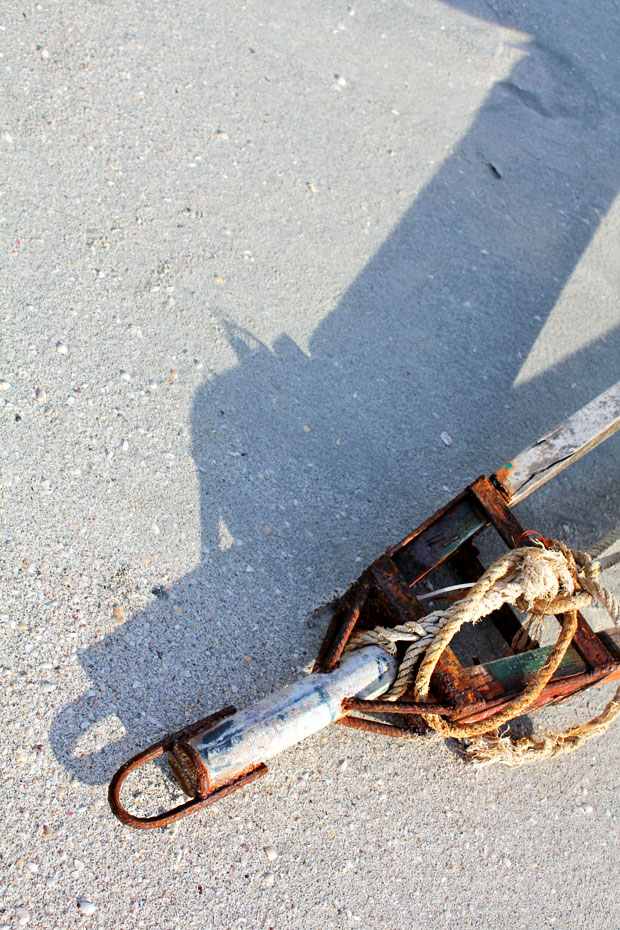 Midway through, Ren and I stopped for a beer. It was happy hour after all. 😉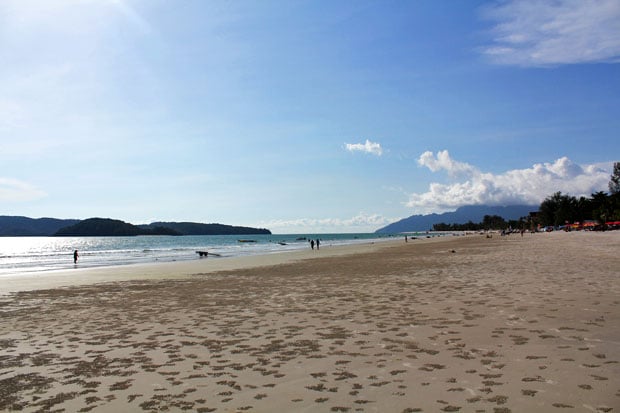 Token reggae beach bar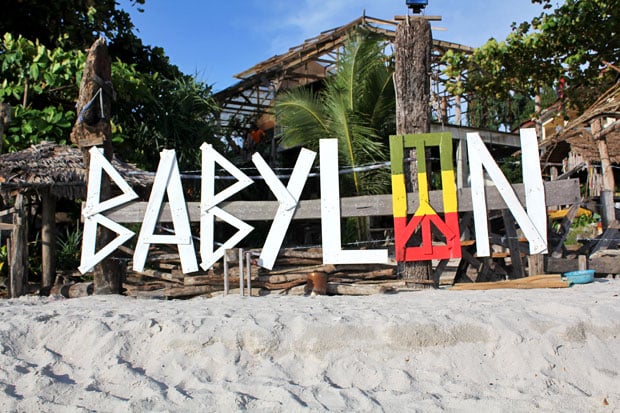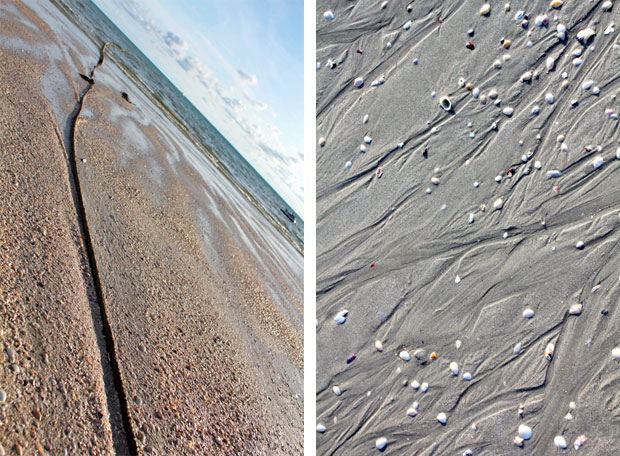 Mossy ropes are cool.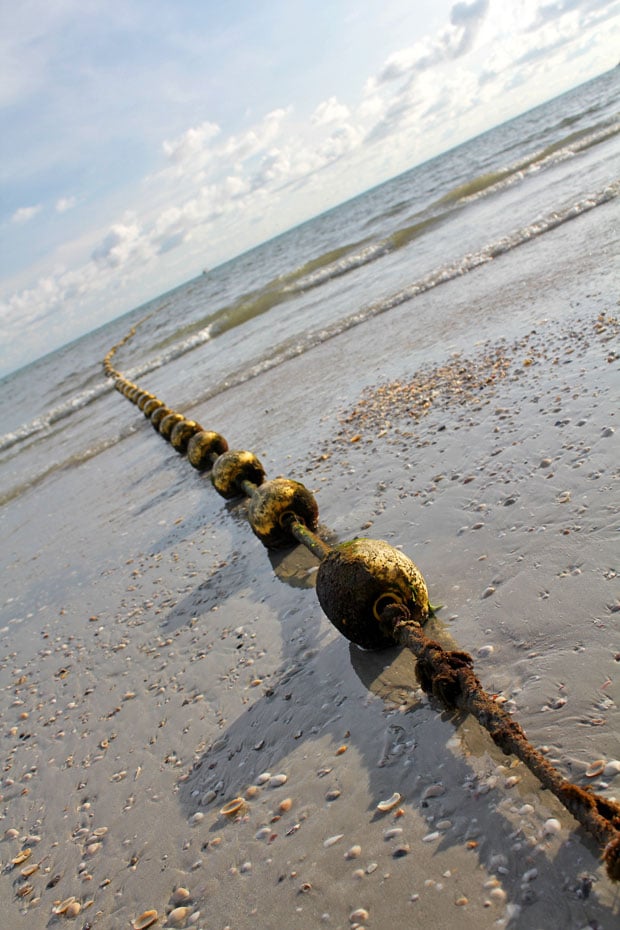 Wavy banners are cool.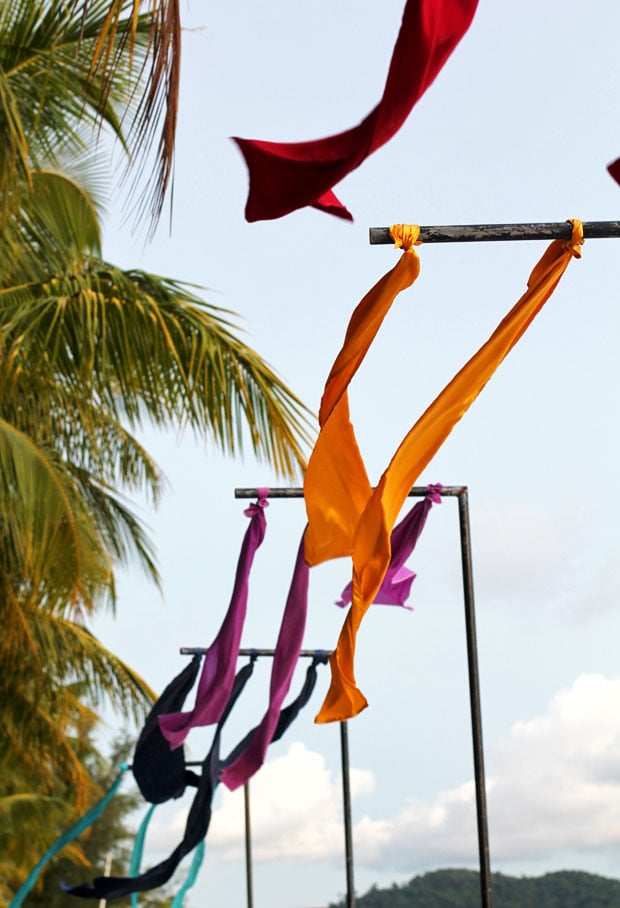 Romantic beachside dinner setting for two. Too bad it wasn't for us. 🙁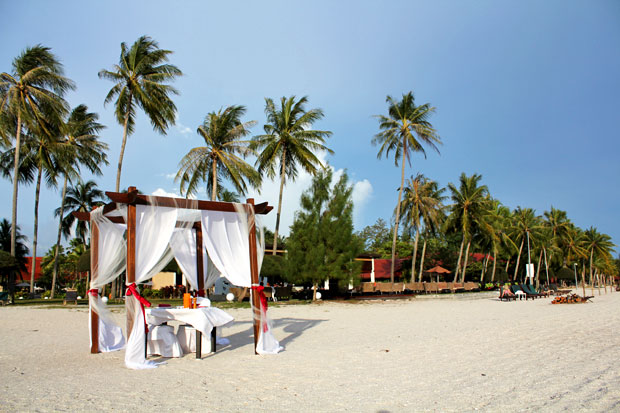 Shrek getting fresh with my wife. 👿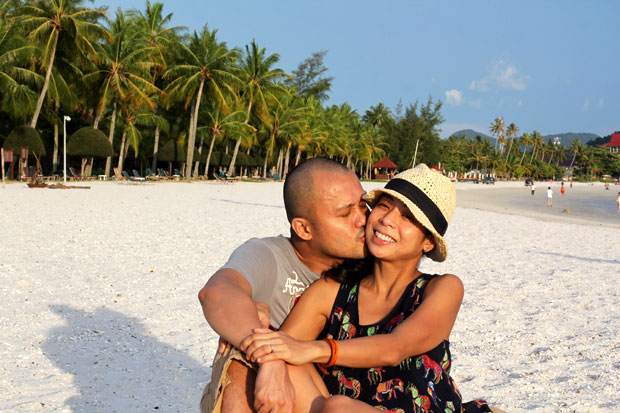 Isn't my wife beautiful? ♥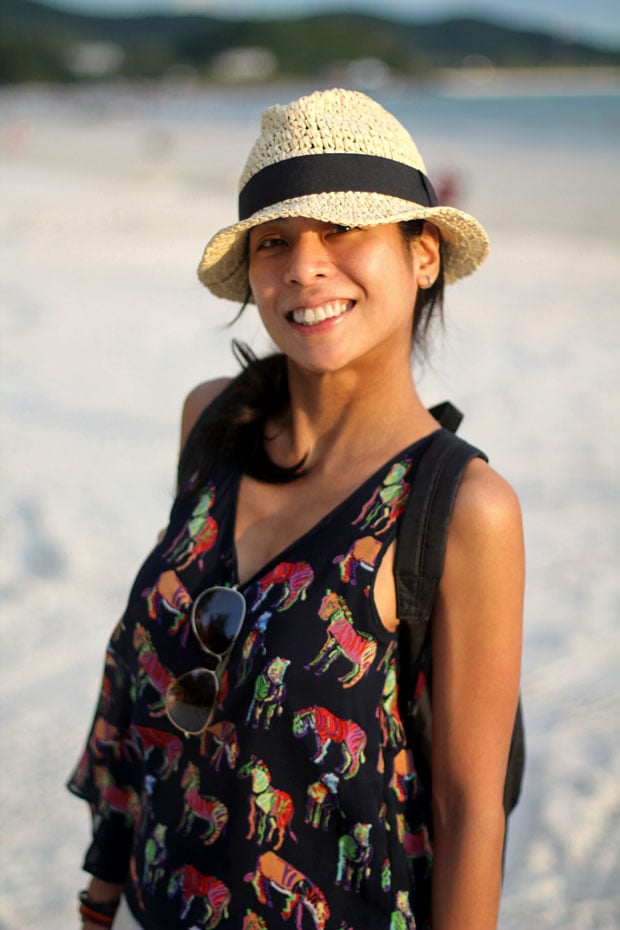 We didn't have time to check it out but there's a fourth beach on the main island that may be worth visiting. Situated at the northwestern tip, it's called Pantai Pasir Tengkorak and is rated by TripAdvisor users as the second best beach on the island, after Tanjung Rhu. Often described as a great beach for families, it's a bit out of the way as well, so you'll need a car to get there.
For more Langkawi travel tips, check out our First-Timer's Travel Guide to Langkawi, Malaysia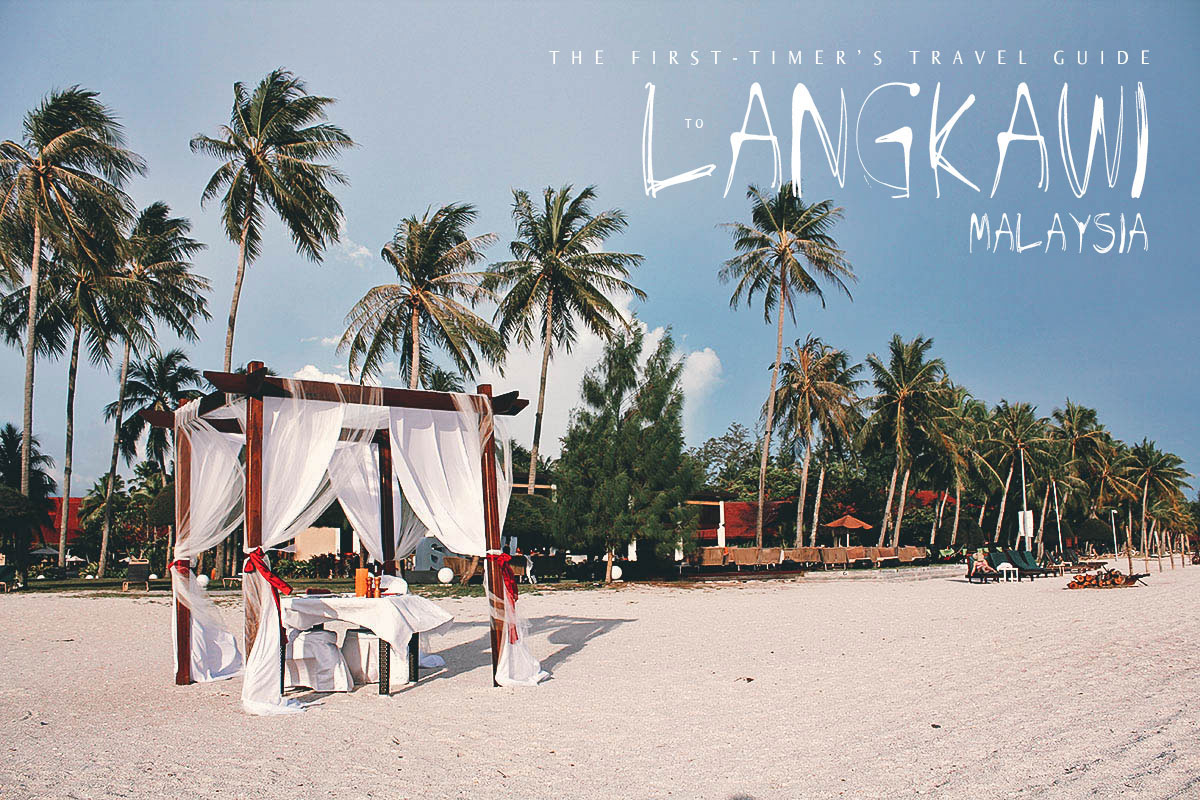 Disclosure
Some of the links in this post are affiliate links, meaning we'll get a small commission if you make a purchase or reservation at NO extra cost to you. We really appreciate your support as this helps us keep this website going. Thank you!