Nazar Börek Cafe: Where to Eat in Göreme, Cappadocia, Turkey
"Listen to the mob", the Romans used to say. That's exactly what I do when sniffing out a destination's best restaurants.
The reviews for Nazar Börek are glowing. It has 4.5 stars on Yelp, it's a Lonely Planet favorite, and best of all, it's a TripAdvisor Certificate of Excellence awardee. With sweeping positives like that, I had little doubt that this tiny restaurant — popular for its traditional Turkish dishes like börek, gözleme, and böregi — would be a hit.
One of the area's most highly-rated restaurants on TripAdvisor, Nazar Börek is a gem in Göreme and a must-add to your itinerary.
Refik the owner flashing a toothy smile. He was so into the pose I didn't have the heart to tell him I was using a wide angle lens. 😆 A jovial man with a big booming laugh that fills the room, Refik is just as beloved in these parts as his delicious food.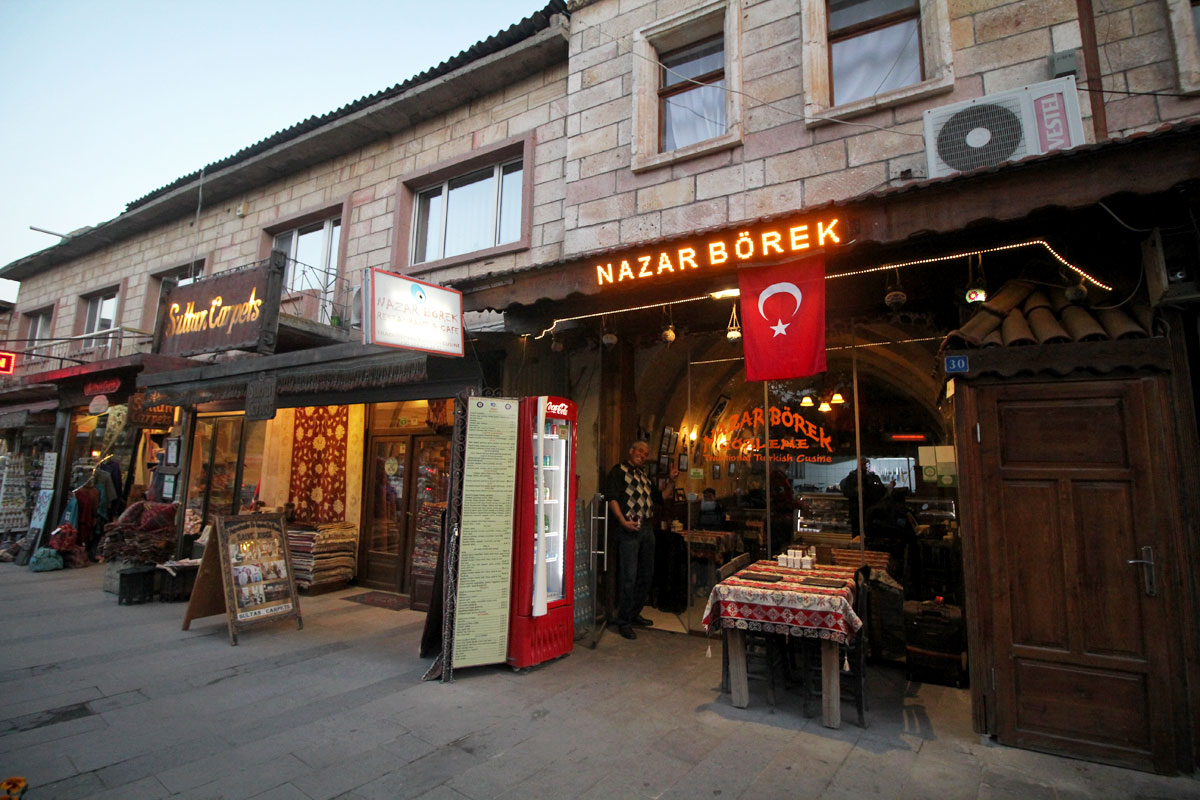 Patatesli Börek — 8TL — Oven-baked pastry with potato, onion, mint, and spices
What I was looking forward to tonight. Börek refers to filled filo (or yufka) pastries popular in Ottoman cuisine. Nazar Börek offers two kinds though börek is available in many regional varieties and fillings. This potato börek had a soft moist texture that was reminiscent of Spanish tortilla de patata, but in pastry form. It was really good and one of my favorite things to eat in Turkey.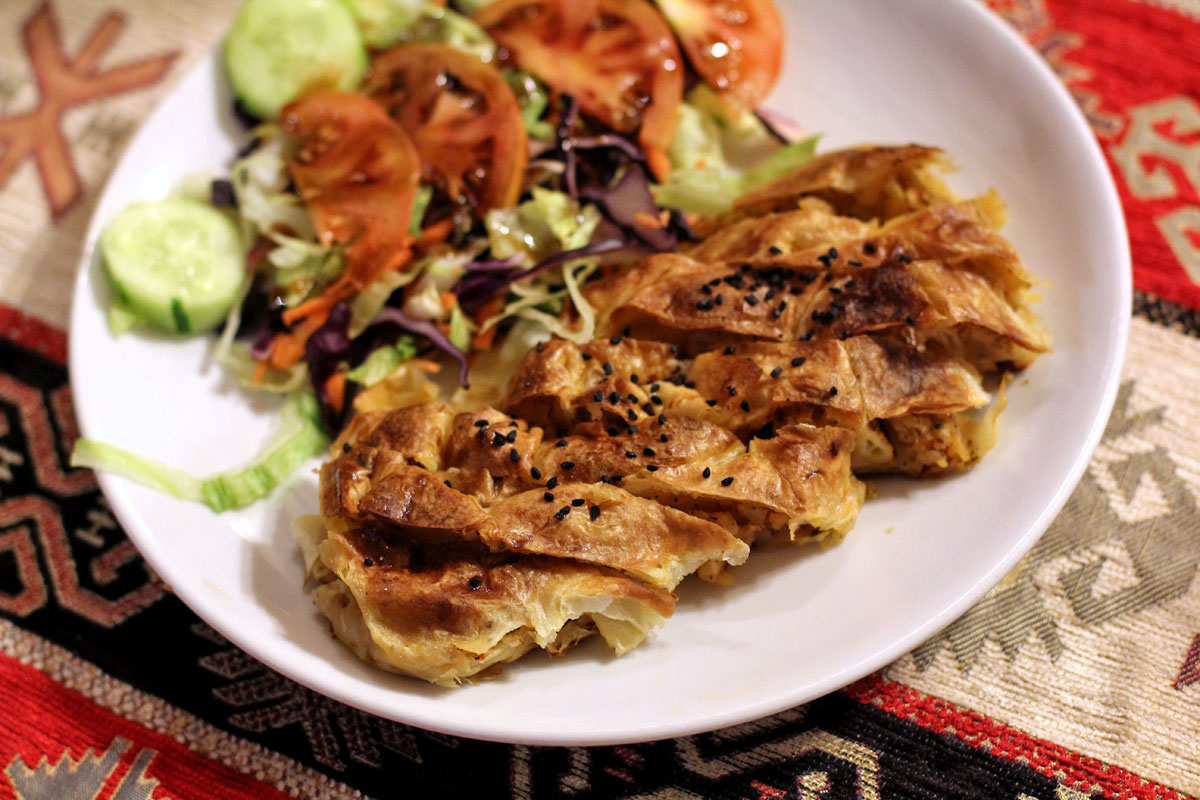 Kiymali Gözleme — 9TL — Turkish flatbread with minced meat, onion, parsley, tomato, and pepper
A savory Turkish pastry, gözleme is made with hand-rolled leaves of yufka dough that are lightly brushed with butter and eggs, filled with various toppings, sealed, then cooked over a griddle. Like börek, there are many variations that differ from region to region. Nazar Börek offers several varieties with different fillings like cheese, potato, spinach, minced meat, and Turkish spicy sausage. Yum.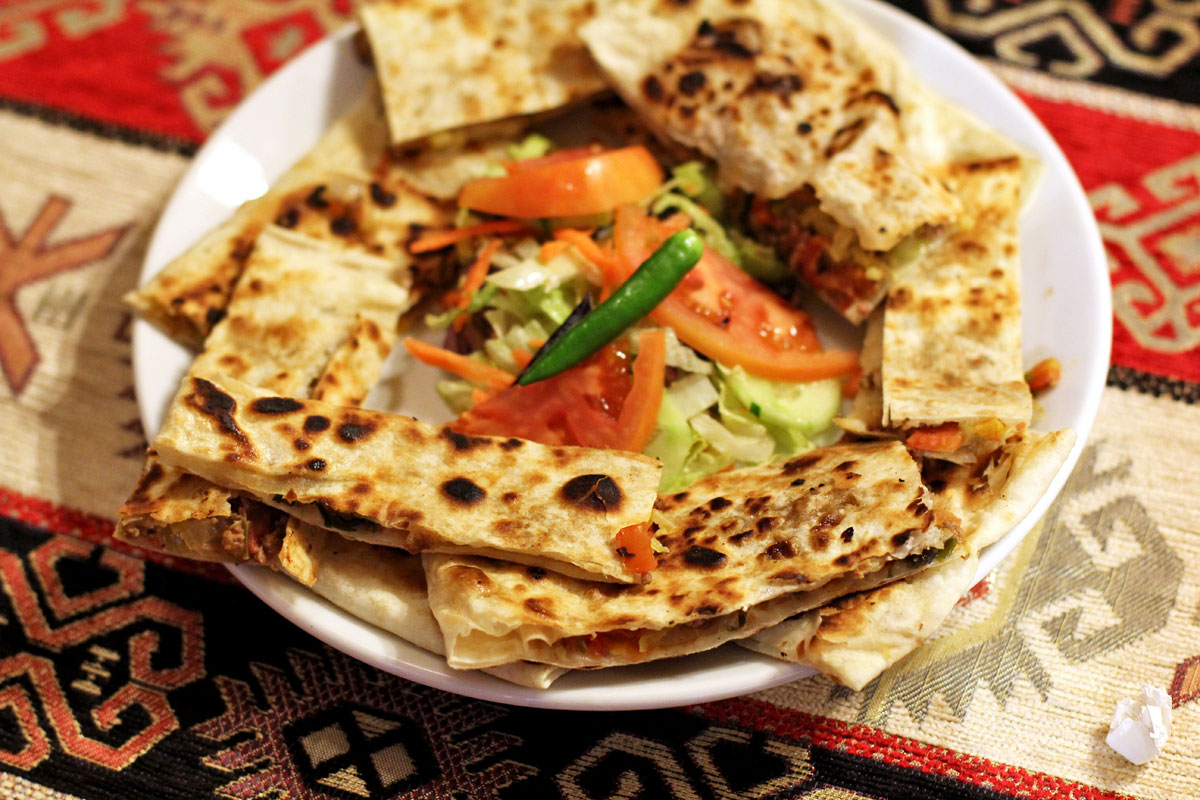 Baklava — 8TL(?) — Filo pastry with nuts and honey
Who doesn't enjoy a good baklava? A rich pastry, baklava is made with layers of filo filled with chopped nuts and sweetened with syrup or honey. Nazar Börek's baklava is delicious.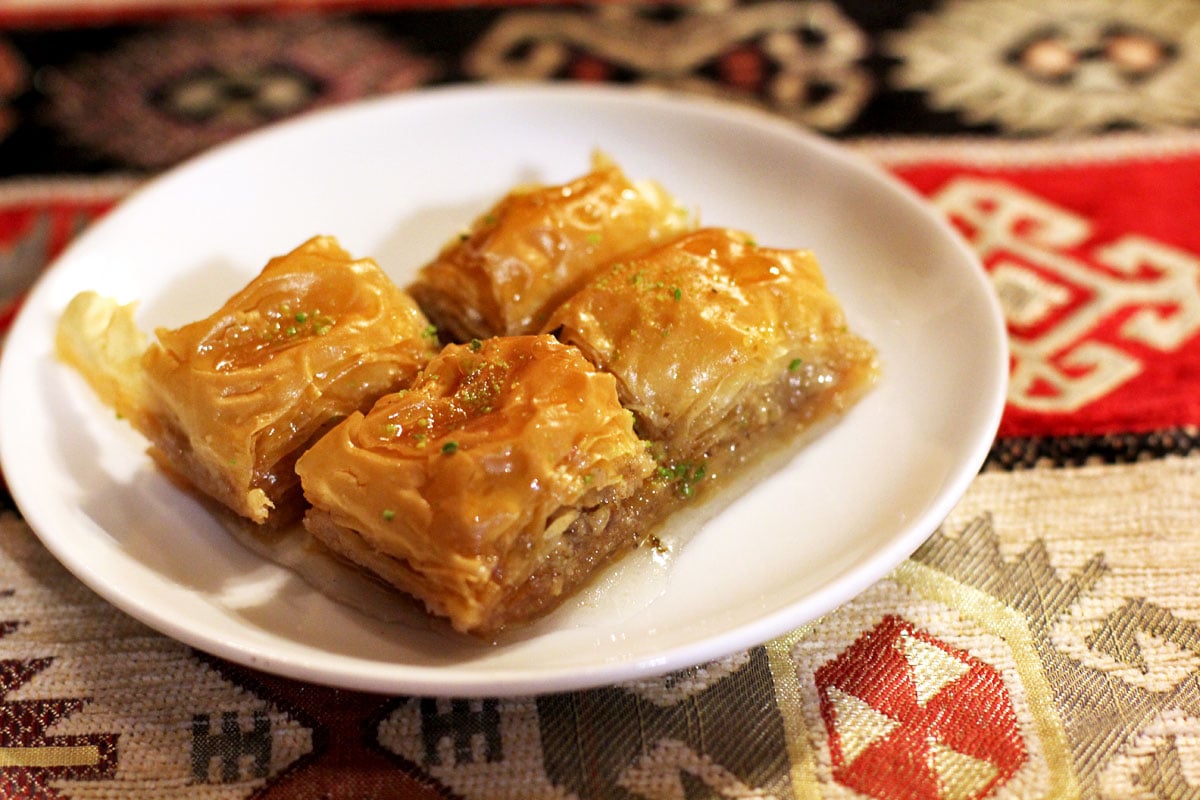 Not only is the food at Nazar Börek delicious, but their prices are reasonable too. The börek and gözleme ranged between 7-9TL. We were here to try their pastries so I'm not sure how much more substantial entrees cost, but if these are any indicator, then I'm guessing they were fairly priced as well. Comments on TripAdvisor are indicative of that.
Speaking of TripAdvisor reviews, impromptu dancing with guests as instigated by Refik and his staff seems to be the norm here. How fun! 😆
Good food, reasonable prices, and a fun convivial atmosphere. It's no wonder Nazar Börek's reviews are glowing.
Nazar Börek Cafe, Göreme, Cappadocia, Turkey
Müze Yolu No: 30, Göreme 50180, Turkey
Tel: +90 384 271 2441
Facebook: Nazar-Borek
Email: refiks69@yahoo.com
Expect to Spend: About 15TL per person with drinks
Reservations: Recommended during peak season
HOW TO GET THERE:
Nazar Börek is located along Müze Cad. which is just off the main road. It's about 50 meters from Cappadocia Voyager Balloons. It isn't hard to find especially if you have Sygic Travel and pocket wifi. Just input the address and use GPS to track it down.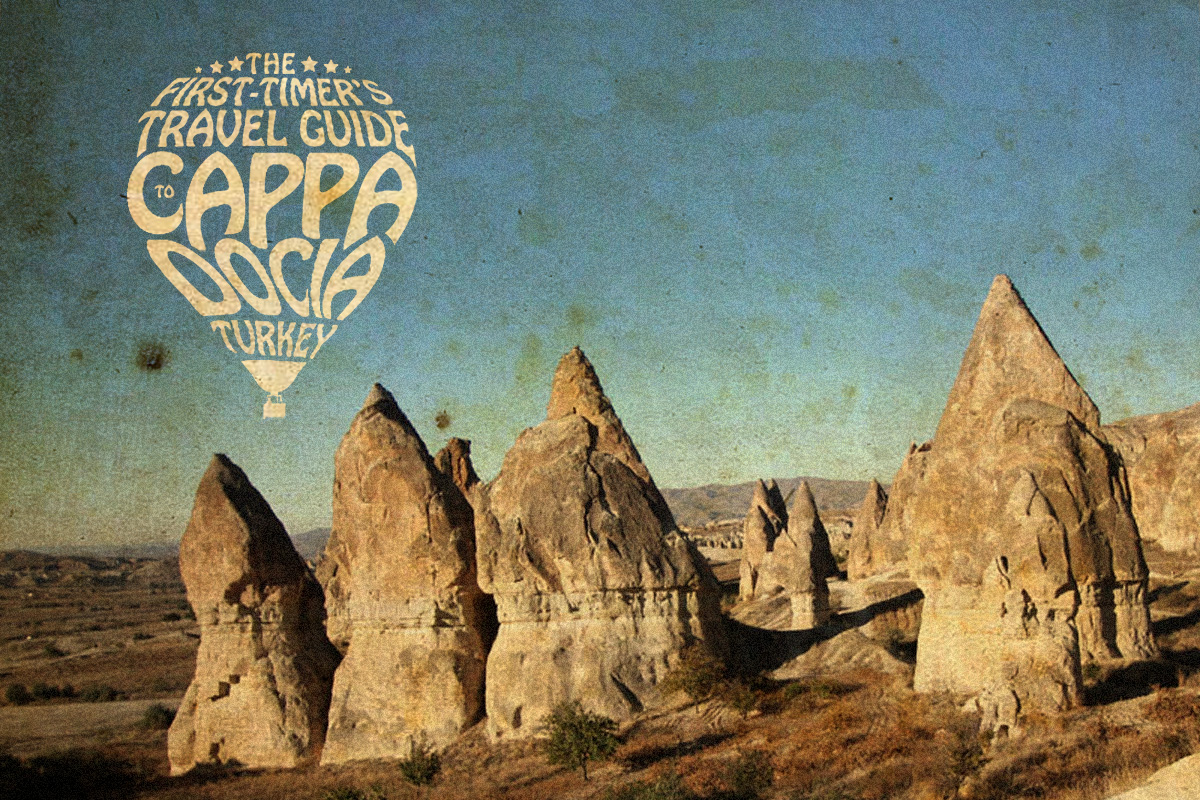 Disclosure
Some of the links in this post are affiliate links, meaning we'll get a small commission if you make a purchase or reservation at NO extra cost to you. We really appreciate your support as this helps us keep this website going. Thank you!
JB is one half of Will Fly for Food and its chief itinerary maker.  He's the one to blame for all the crappy photos and verbal diarrhea on this blog.  Don't listen to him.
Latest posts by JB Macatulad (see all)