We went on an epic hot air balloon ride that morning so we had already seen Cappadocia from the sky. Now it was time to get a closer look.
Ren and I prefer exploring on our own so we rarely go on tours unless it's necessary. In Cappadocia, it was necessary. Its points of interest are spread out over large distances and the public transportation system isn't as developed as it is in bigger cities like Istanbul, so going on a guided tour is the best way to get around.
The most popular tours are the Red and Green Tours and they're offered by nearly every travel agency in Cappadocia. Some agencies may have different names for them but they're all pretty much the same. Today, we went on Bridge of the World's "Cappadocia Highlights" tour which is their version of the Red Tour.
Göreme Panorama
Picked up from our hotel at 9:30AM, our first stop of the day is Göreme Panorama. It's a great place to get acquainted with Cappadocia's famed fairy chimneys.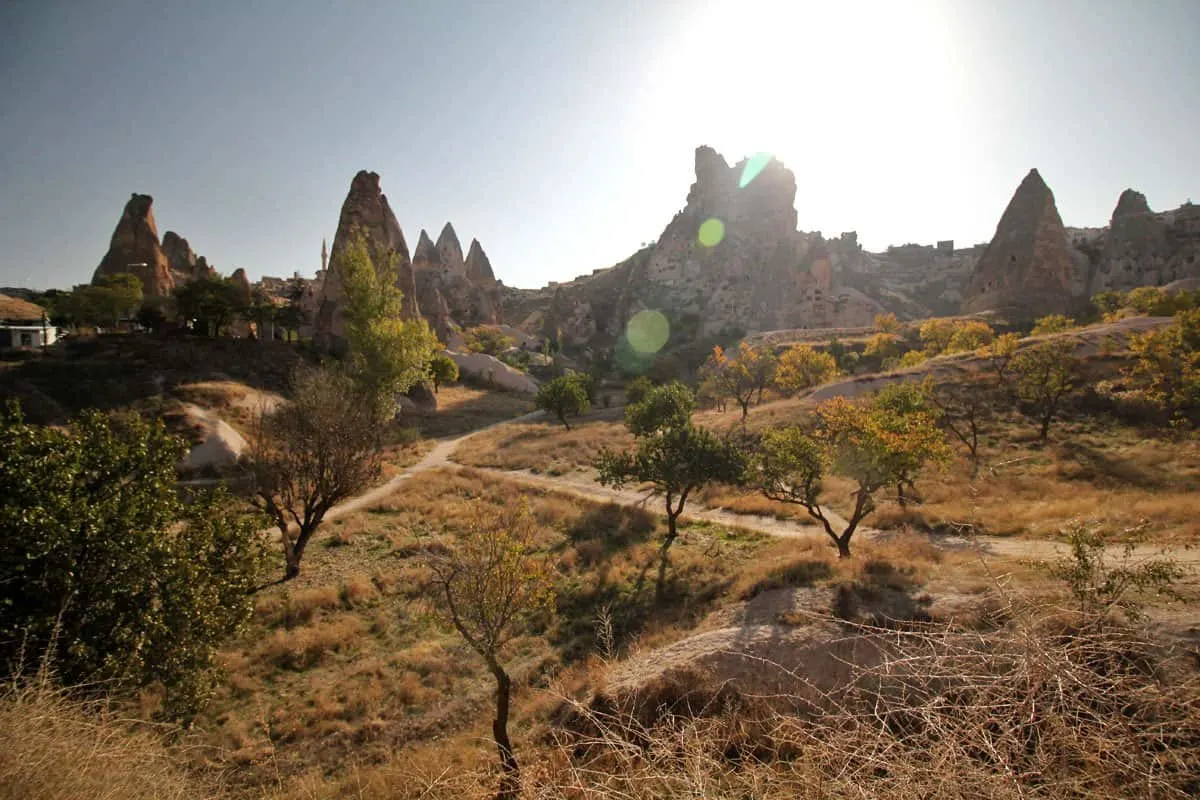 It's important to note that according to Bridge of the World's website, Göreme Panorama is usually part of their Discover Cappadocia Tour (commonly known as the Green Tour). Uçhisar Castle and Love Valley were meant to be part of today's Red Tour, but I think they may have been inaccessible due to major roads being closed off for repair. At the time, this Cappadocia Highlights tour cost 35 Euros per person inclusive of all entrance fees and lunch.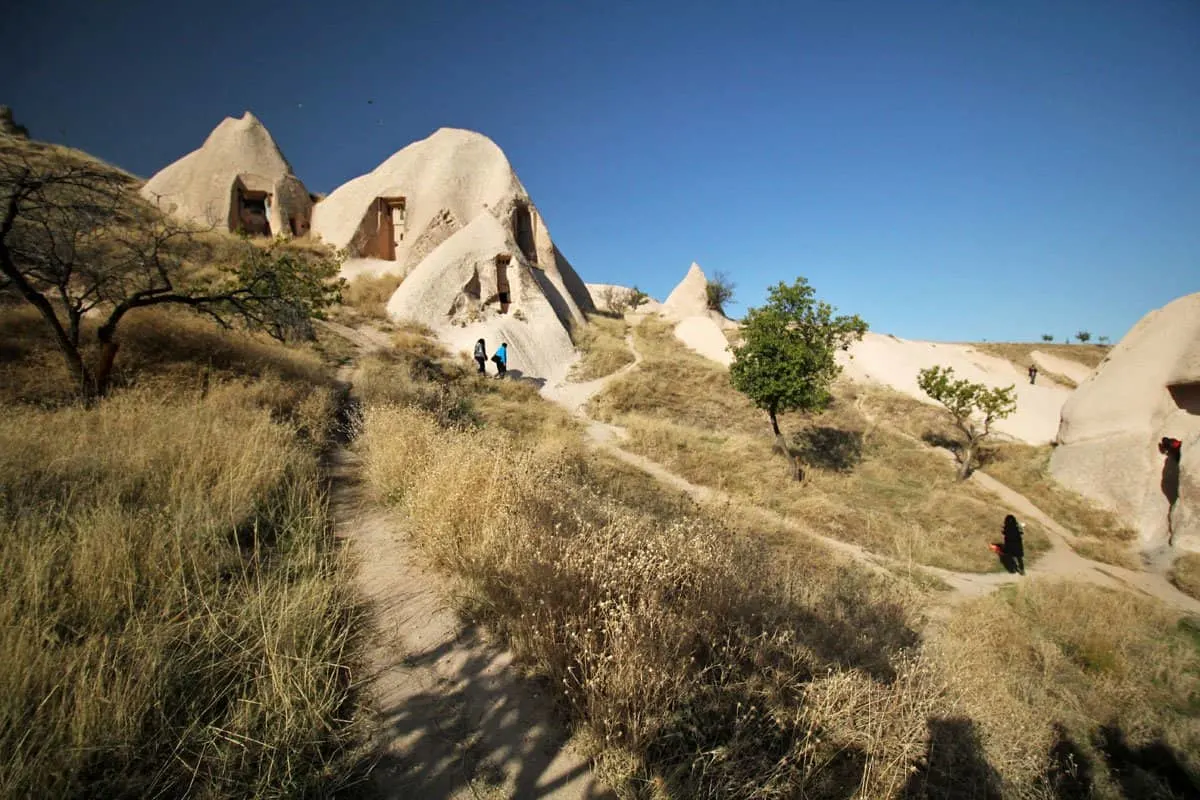 Made of soft volcanic tufa rock, people have been carving homes out of these fairy chimneys for centuries. When hollowed out, they maintain a near constant temperature year-round making them ideal for habitation. Today, with Cappadocia being one of Turkey's most popular tourist destinations, many have been turned into hotels offering the unique experience of sleeping in cave rooms.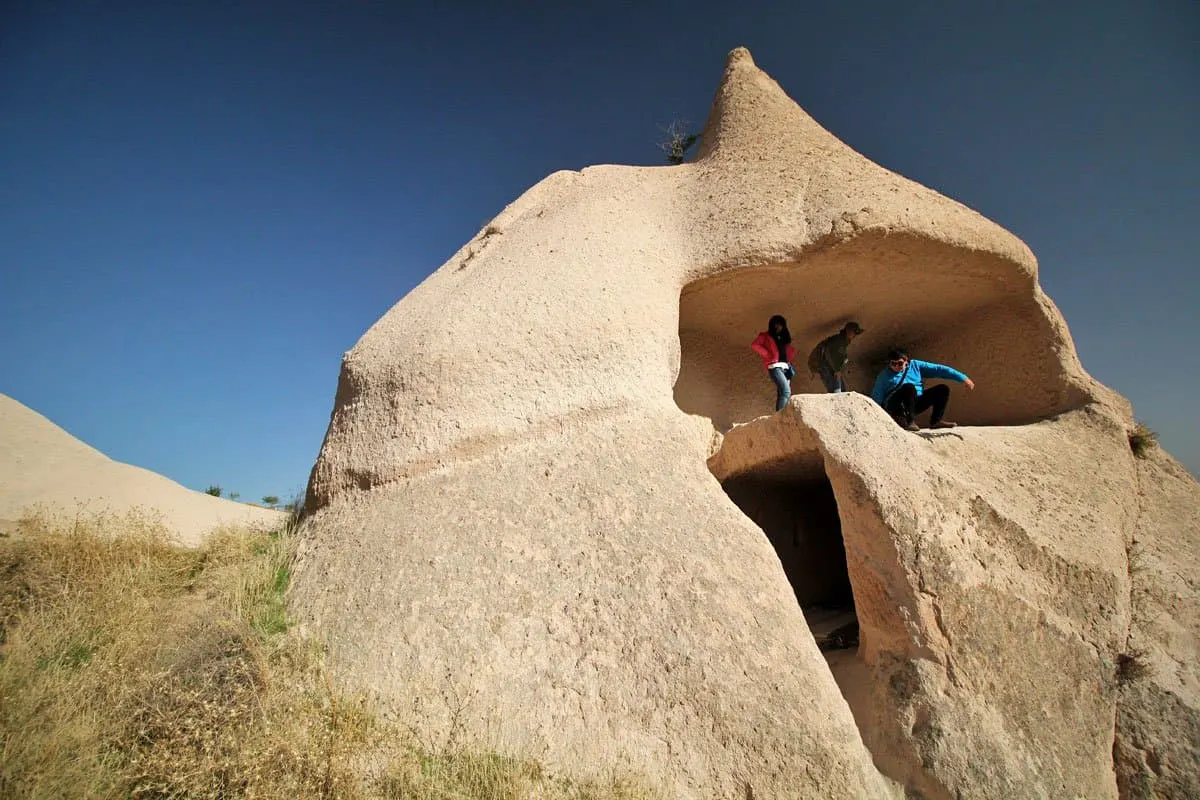 Reneelicious and a camel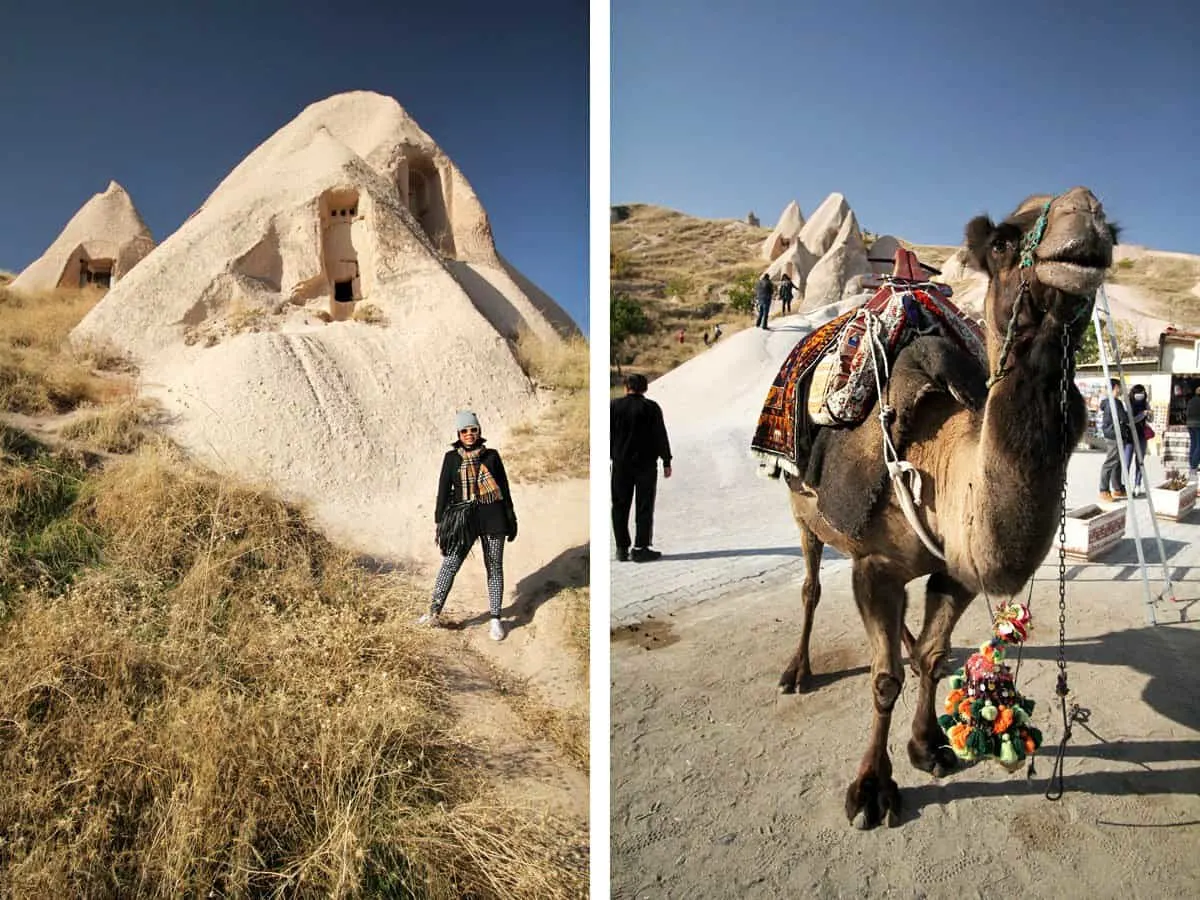 A tree full of evil eyes. Sold as souvenirs, evil eyes are pagan talismans meant to ward off vengeful stares. They're supposed to protect the bearer from curses cast by malevolent glares such as this: 👿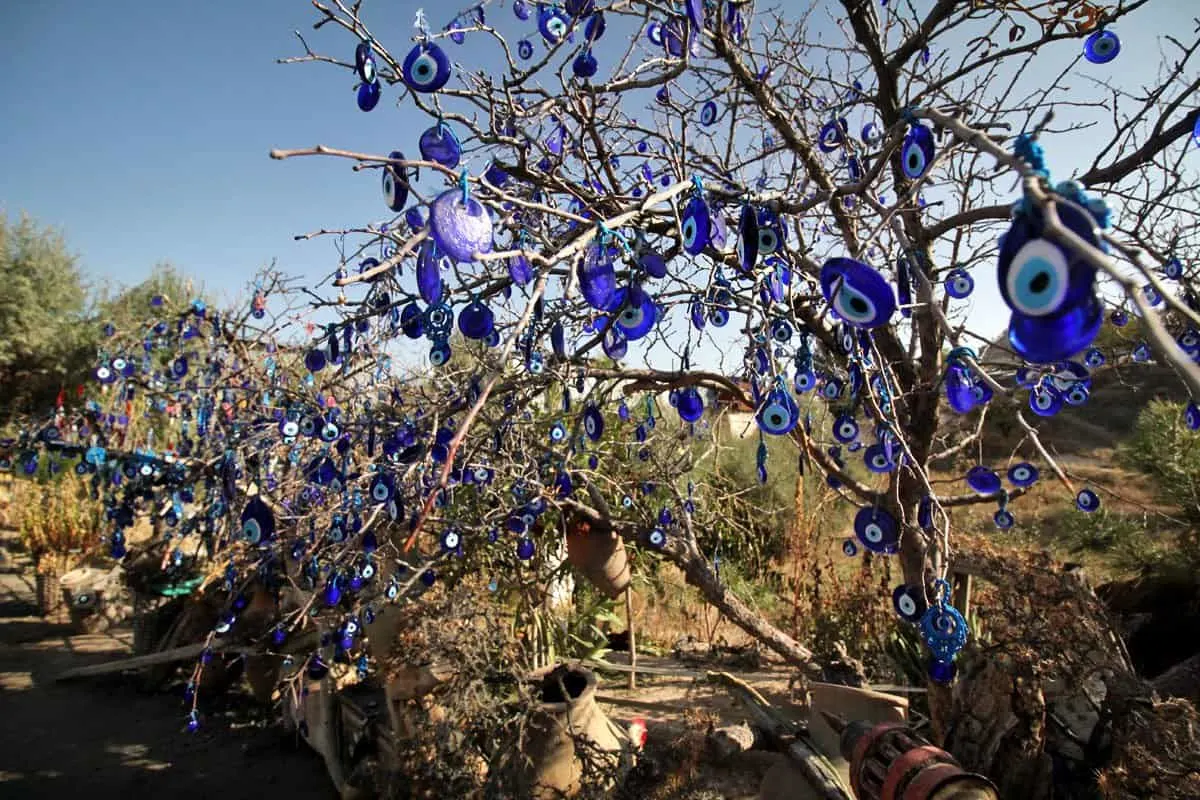 "Kapadokya 1 lira!" Souvenirs like this are sold everywhere.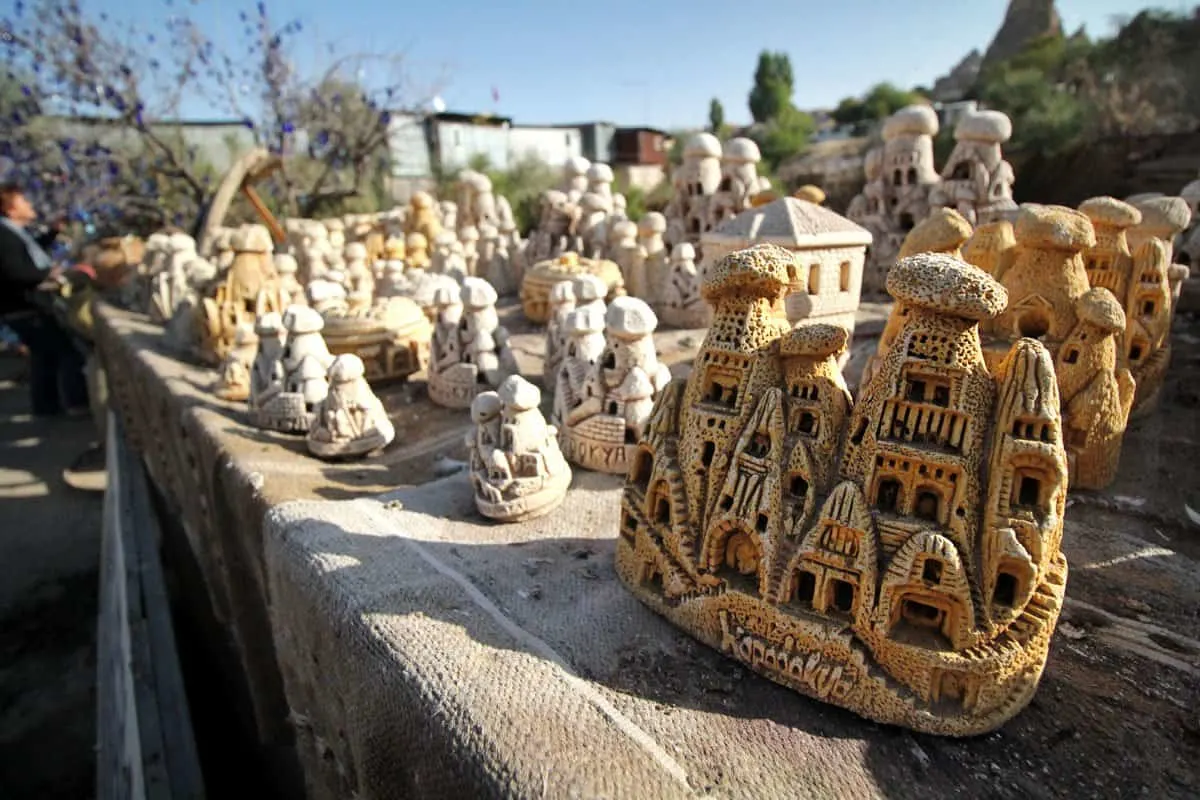 Göreme Open Air Museum
One of Turkey's first UNESCO World Heritage Sites, Göreme Open Air Museum is the most visited site in Cappadocia. It boasts the best and most extensive collection of rock-cut churches, many of which have been decorated with elaborate Byzantine frescoes (wall or ceiling paintings). Dating back to the 10th century AD, they're over a thousand years old.
There's our enthusiastic guide Yücel (pronounced yoo-zhel) waiting for us at the base of this monastery. Entrance to the museum is included in the tour fee though you can visit it on your own for 25TL. It's about a 20-minute walk from the center of Göreme.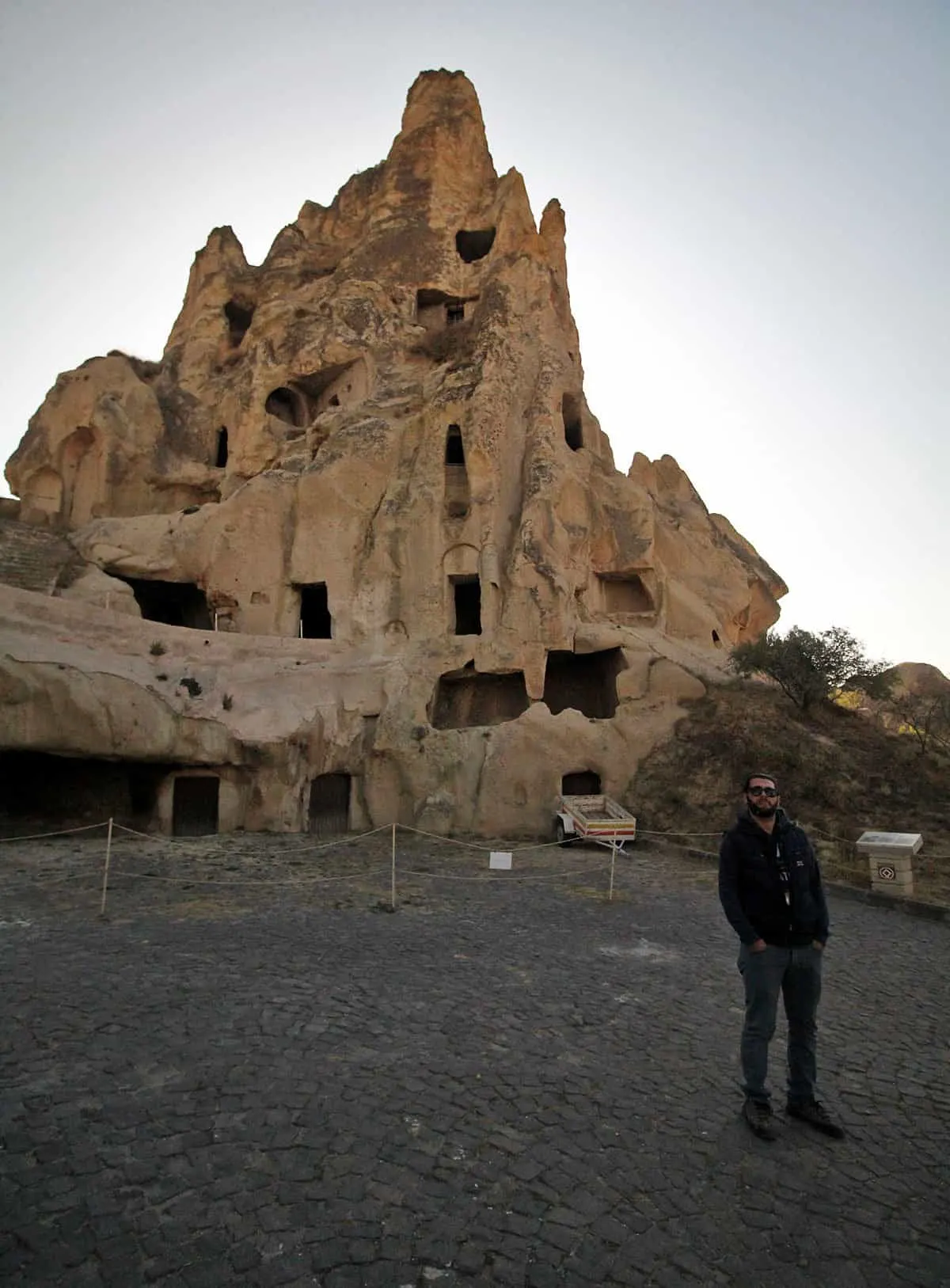 Open everyday from 8:30AM-7PM, the best time to visit the museum is early in the morning or late in the afternoon when there aren't as many visitors. It makes for a pleasant walk around the complex.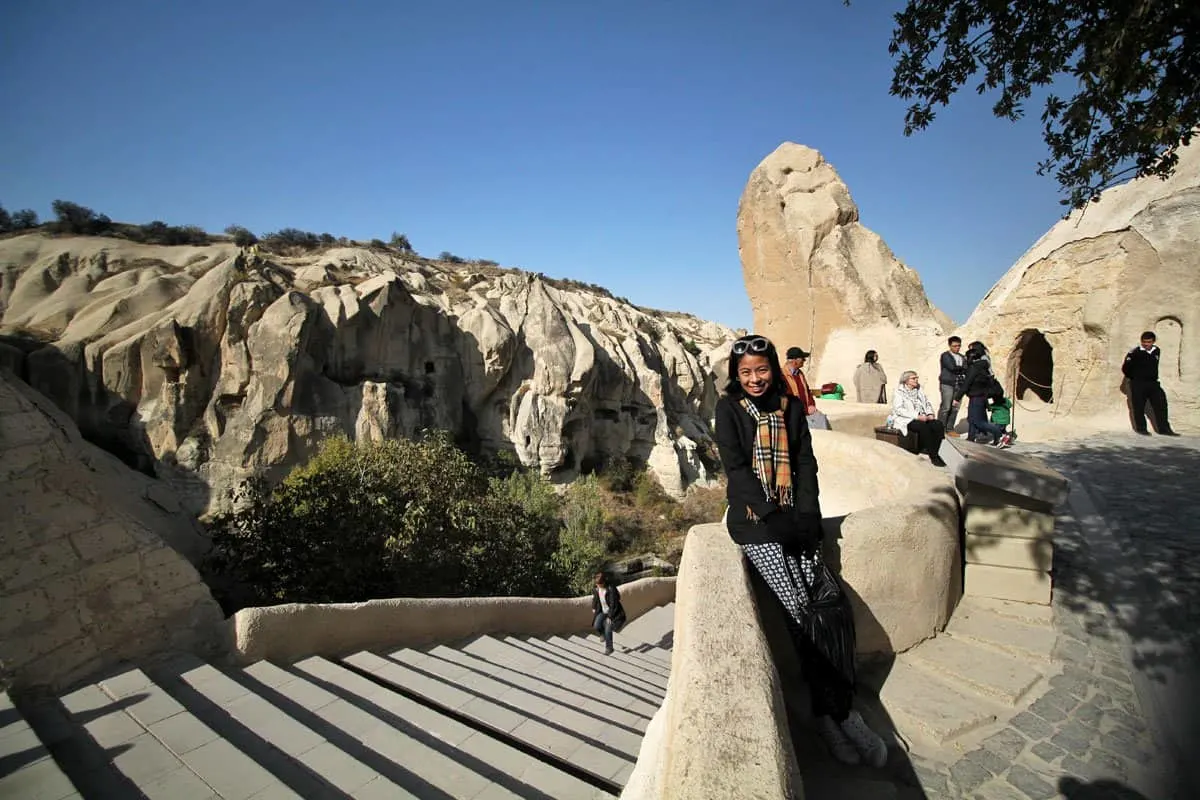 Cappadocia's lava-sculpted moonscape in the background.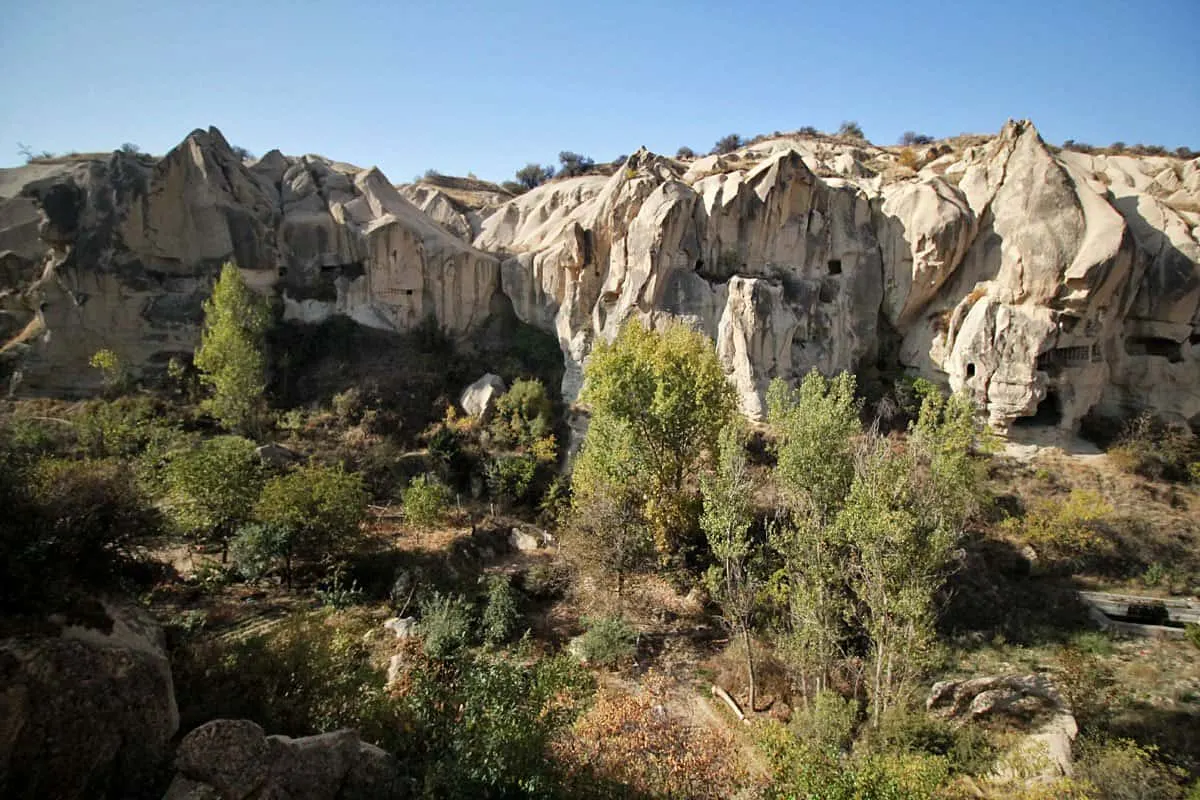 Cobblestone path to guide you through the different churches. There are many churches and chapels at Göreme Open Air Museum, but among the most important are Apple (Elmali) Church, Snake (Yilanli) Church, Dark Church (Karanlik Kilise), and Buckle (Tokali) Church which is located just outside the main valley enclosure. If you're going on your own, be sure not to miss it since it's already part of the entrance fee. The frescoes inside are beautiful.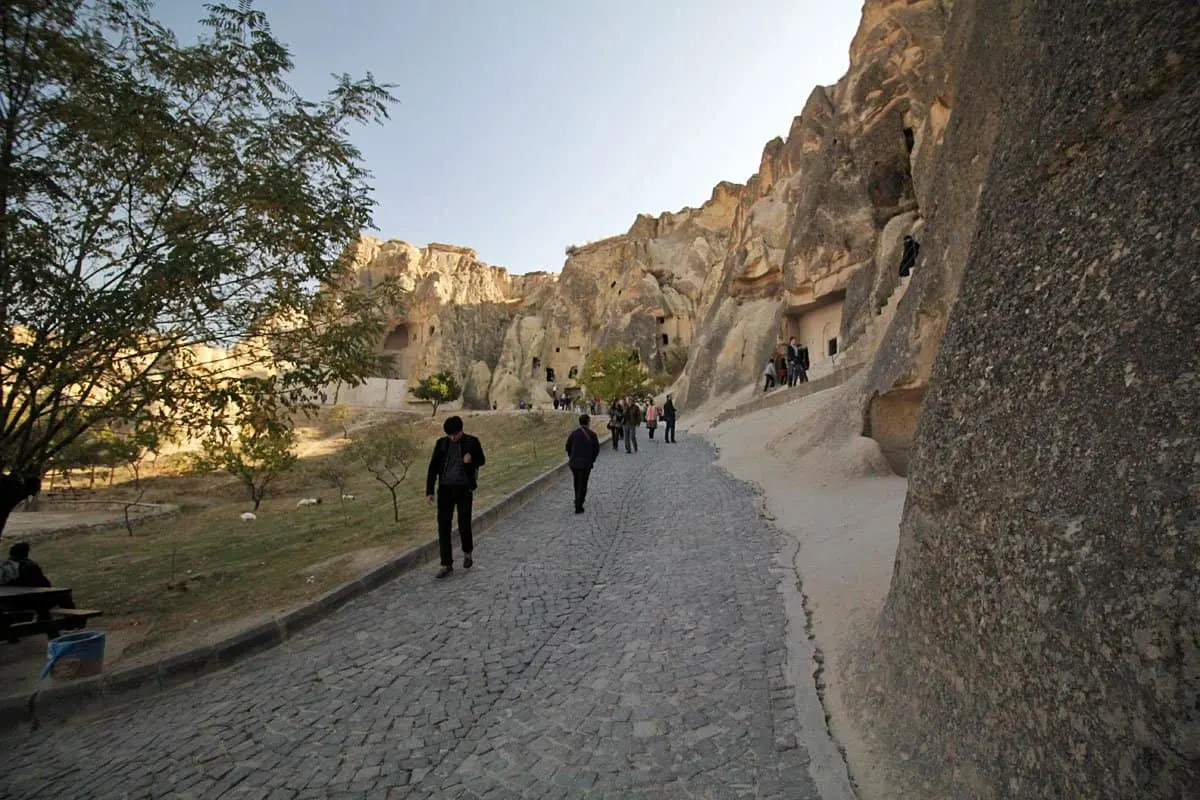 To help preserve the frescoes, you aren't allowed to take any pictures inside the churches. Though still remarkable, many have been badly damaged by the elements. The best-preserved examples can be found inside the Dark Church (Karanlik Kilise) which you can enter for an additional 10TL.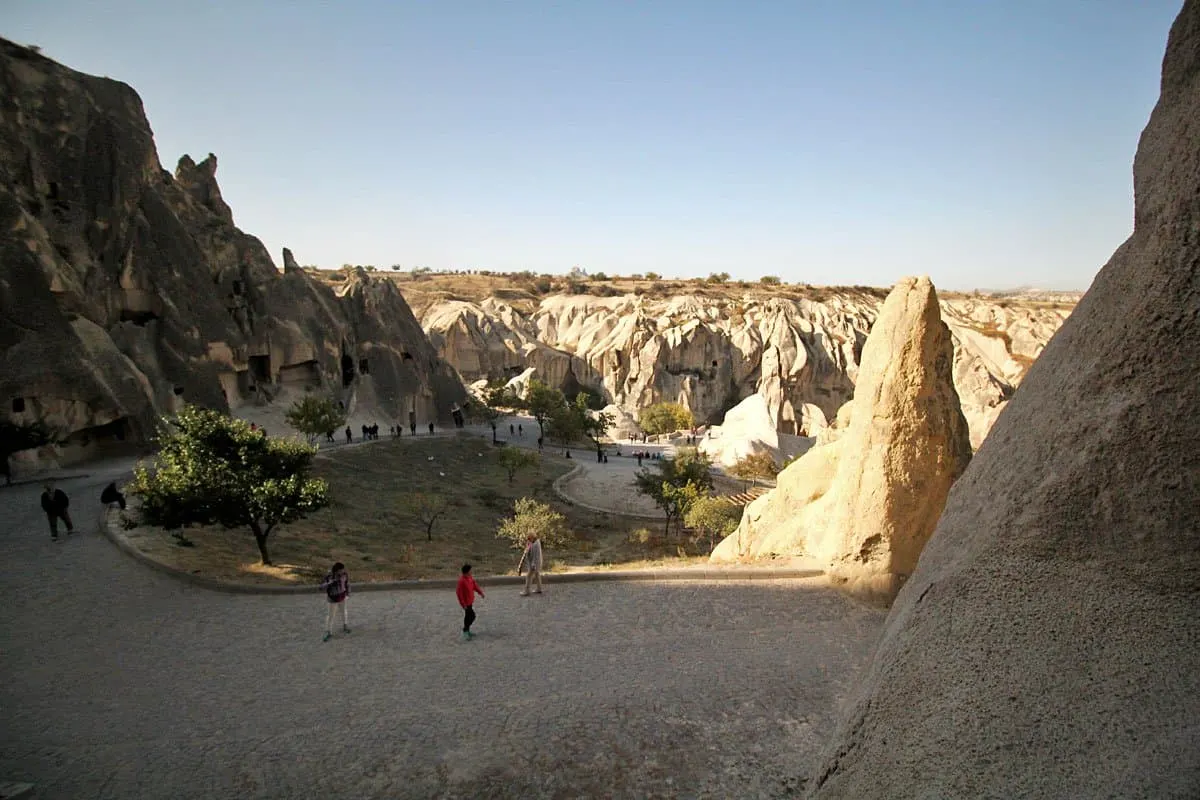 Pictures of the Dark Church (Karanlik Kilise) frescoes borrowed from Wikimedia Commons. Ok, you can breathe now. Incredible to think that these paintings are over a thousand years old.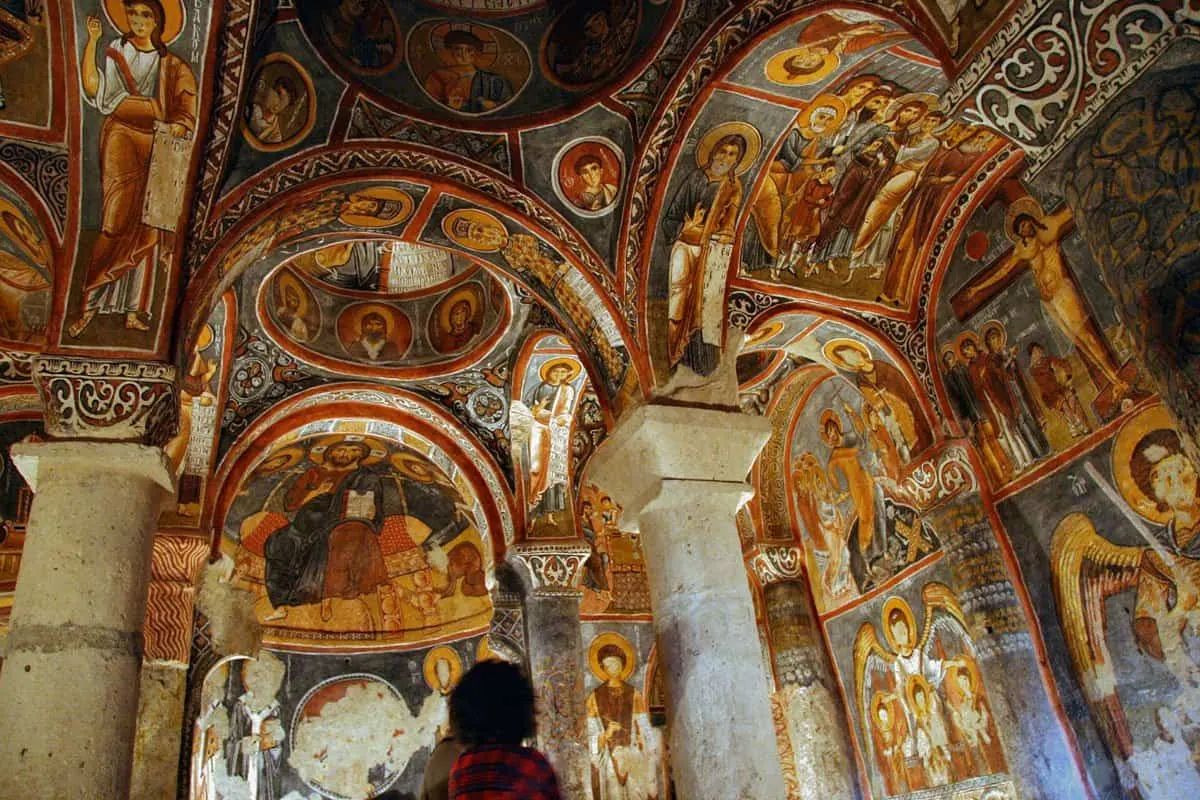 The Dark Church's frescoes have gone through considerable restoration hence the additional cost. I think it's worth it.

Grizurgbg at the German language Wikipedia [GFDL or CC-BY-SA-3.0], via Wikimedia Commons
Three Beauties
Astonishing to think that these rock formations were created naturally. According to Yücel, these fairy chimneys were formed through the millennia by intense volcanic activity and erosion. The caps are of a darker color because they're made of harder basalt while the lighter-colored stem is made from soft volcanic tufa rock. Sculpted by the elements over thousands of years, the tufa erodes at a faster rate, creating these phallic spires with dark mushroom-like caps. Nature is insane.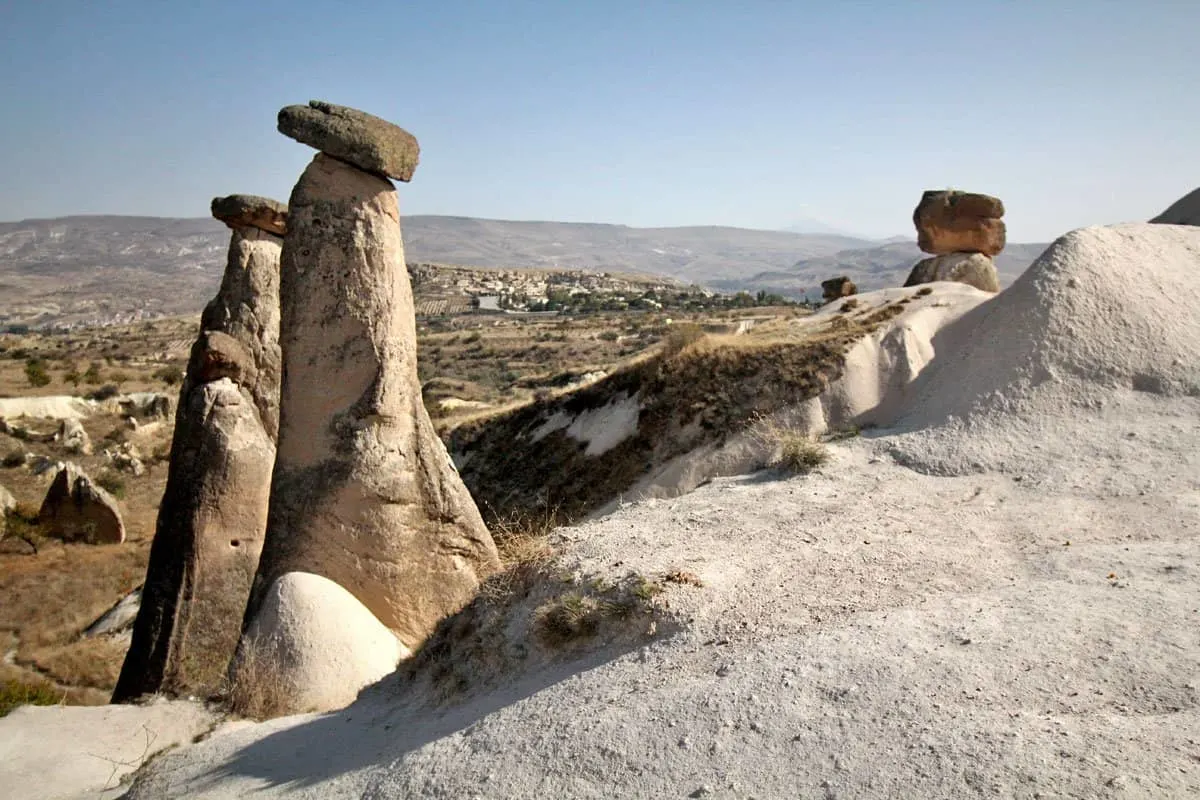 A better look at the third beauty (in the middle). Though the caps look like they're about to fall, Yücel explained that erosion in Cappadocia takes centuries so they don't anticipate them falling any time soon. Notice how someone had carved steps and turned the shortest beauty into a high-rise condo? 😆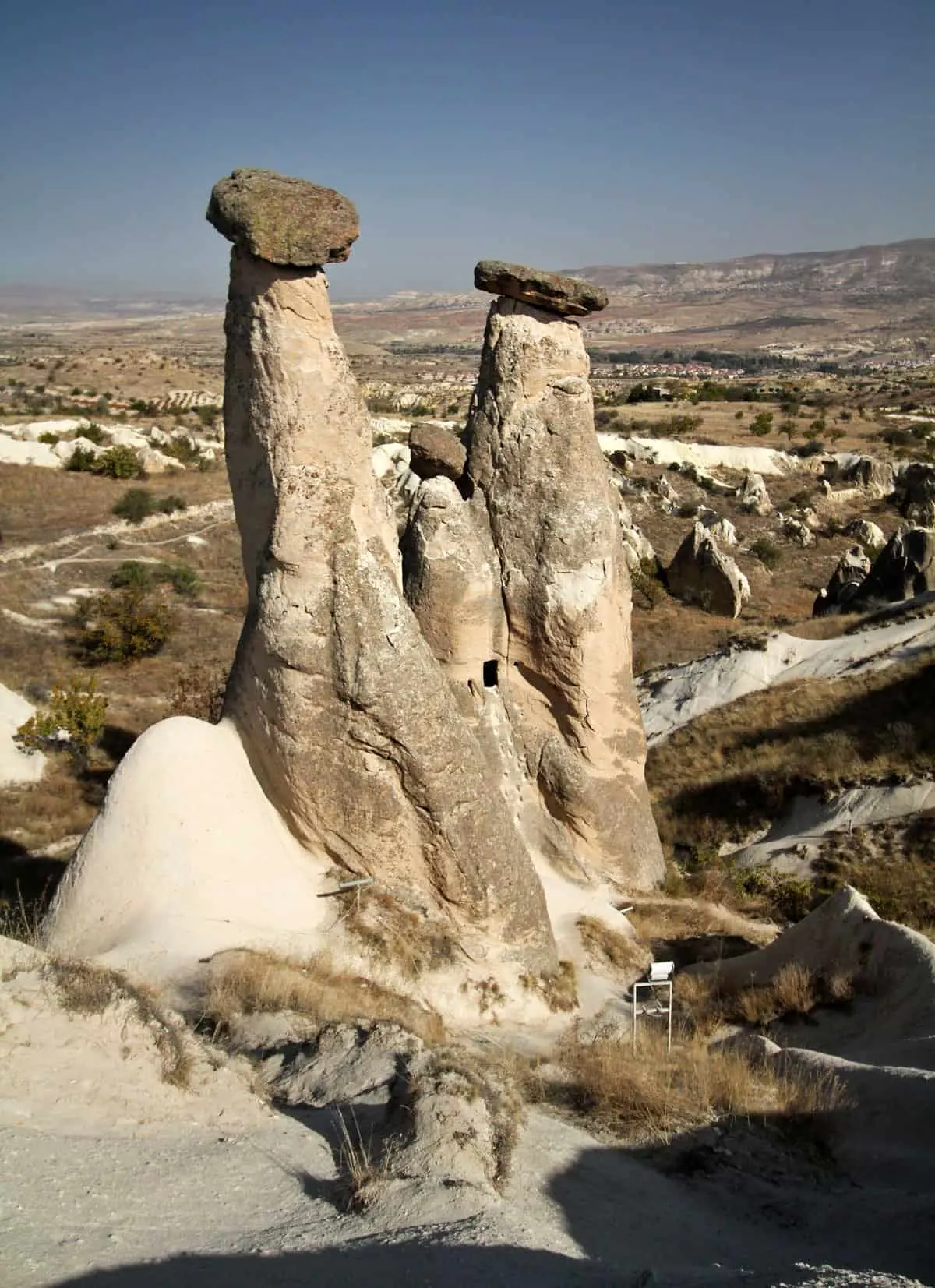 Devrent Valley
This valley got its name because the fairy chimneys here look Devrent. Har har. Also known as Imagination Valley, the rock formations here are of unusual shapes, often resembling animals like dolphins, snakes, and seals. One even looks like the Virgin Mary holding the infant Jesus.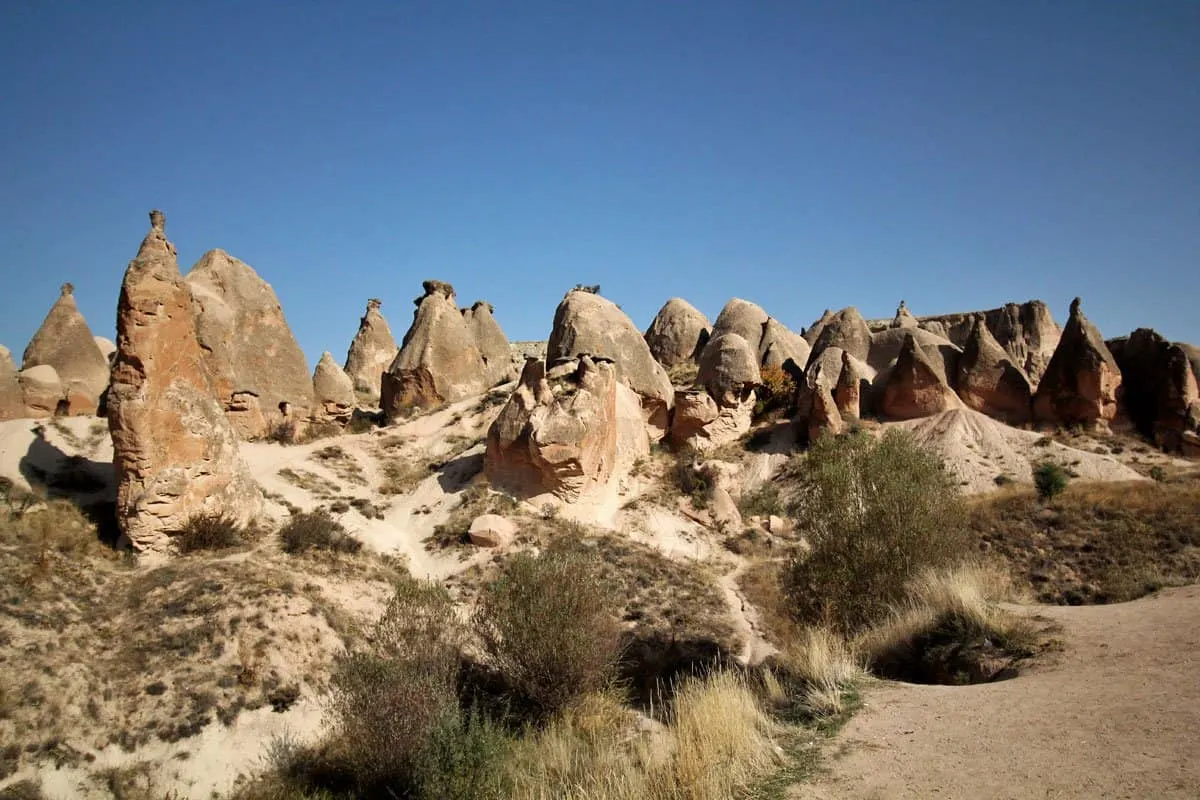 The most famous rock formation here is the one to the left, the one which resembles a camel. Notice how there's a fence around it? According to Yücel, many people had been climbing it so they could have their pictures taken. 🙄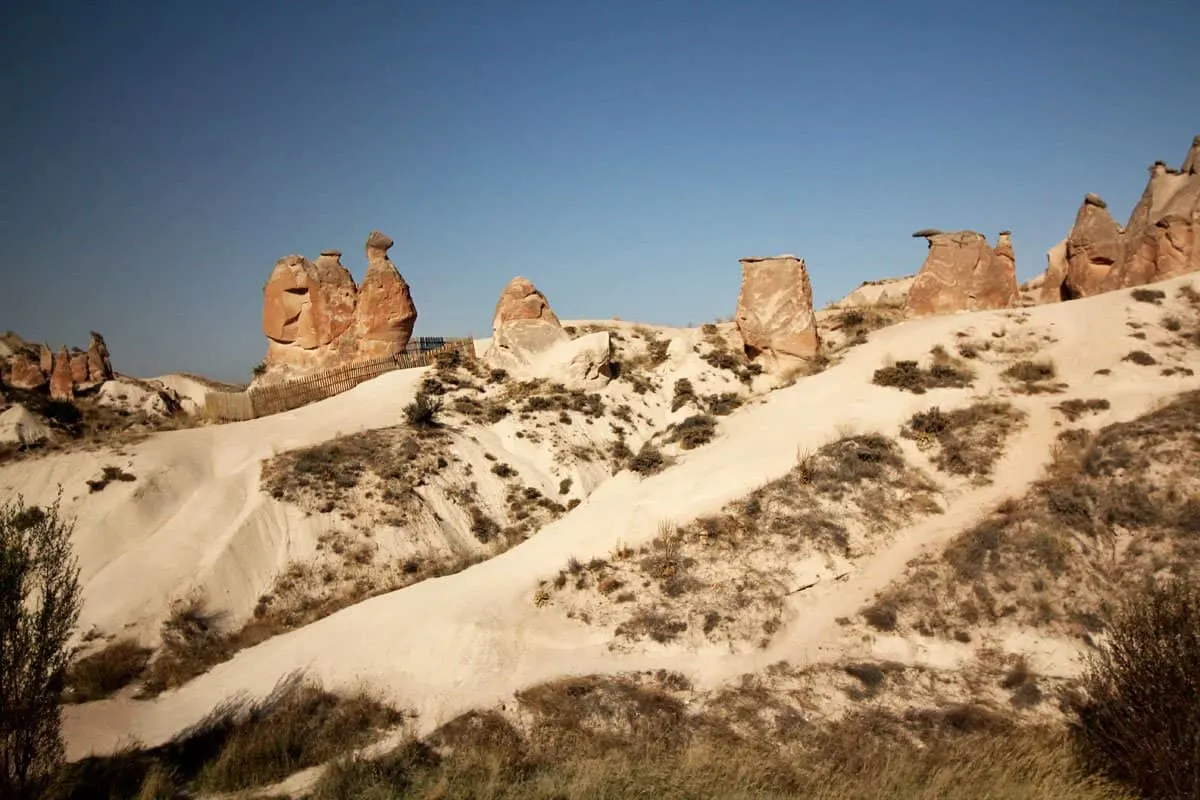 Lunch
Not sure if the Cappadocia Highlights Tour always stops here, but we had lunch today at Han Restaurant. It's a huge restaurant that offers an extensive buffet. Lunch is already included in the tour fee, though you'll need to pay extra for drinks.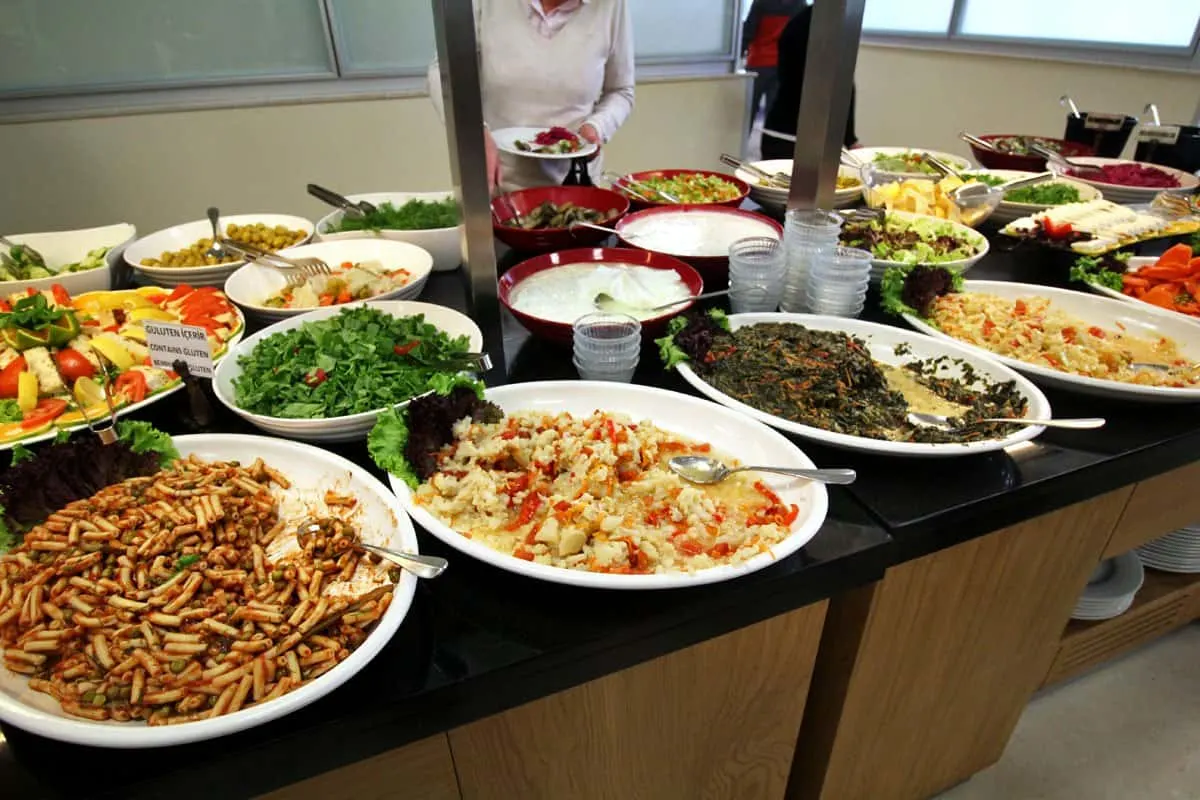 Starters and salads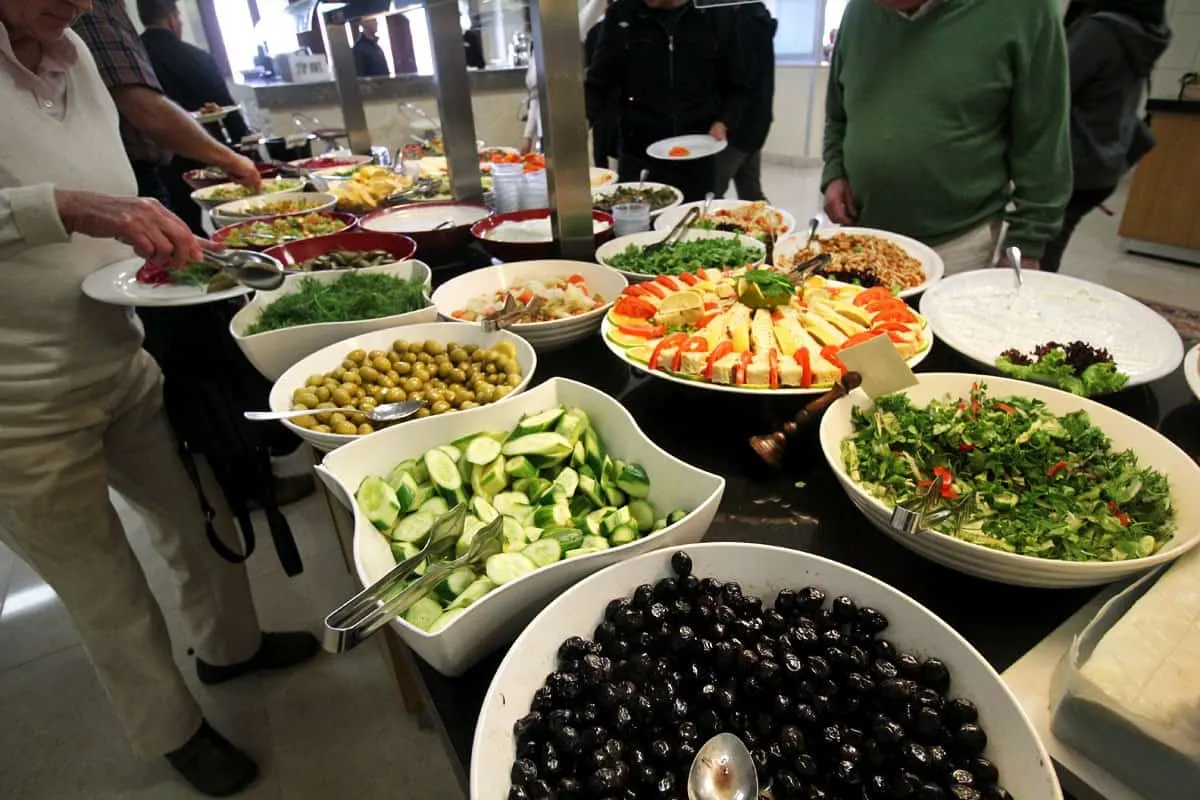 Hot dishes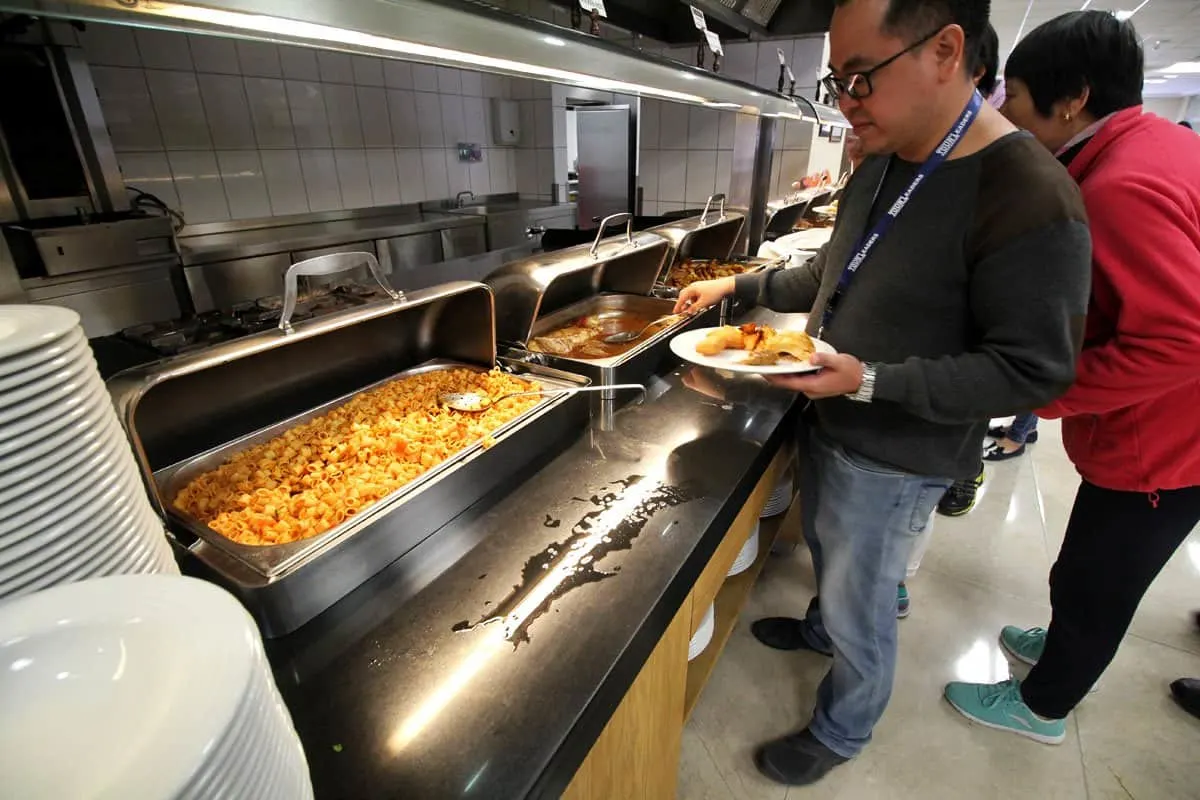 Spices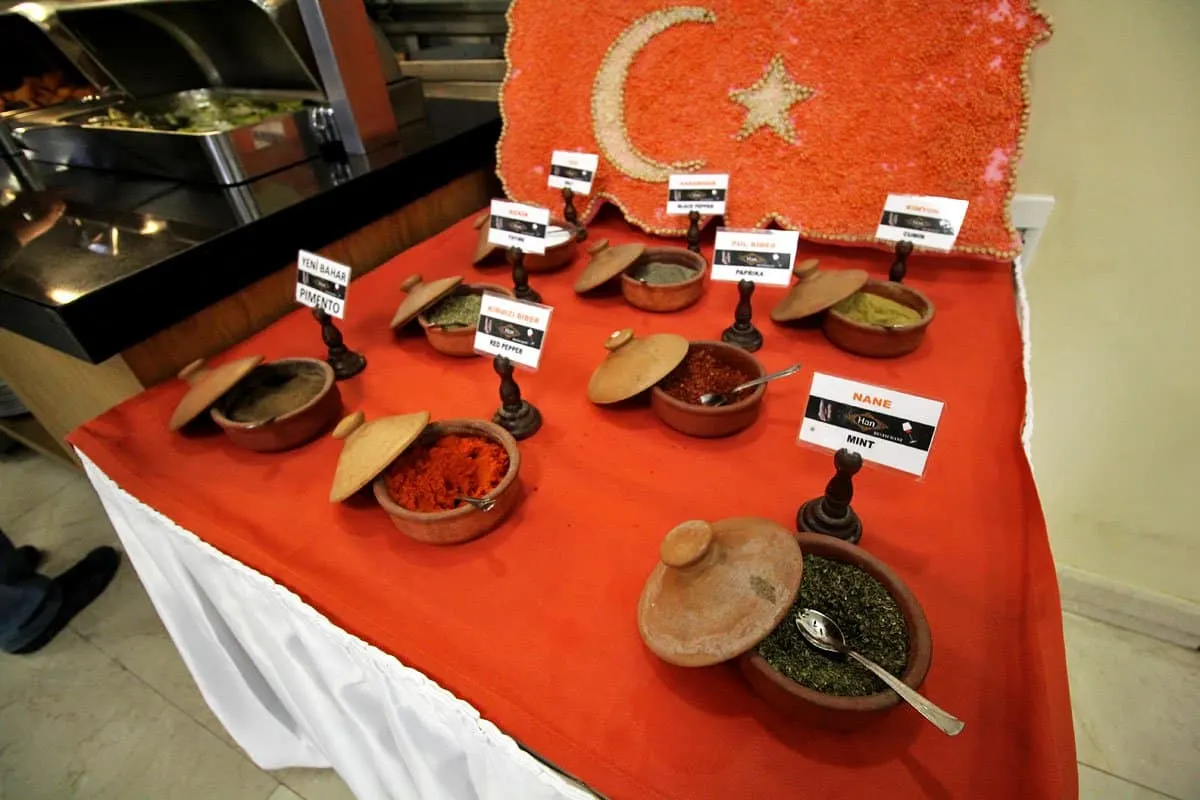 Desserts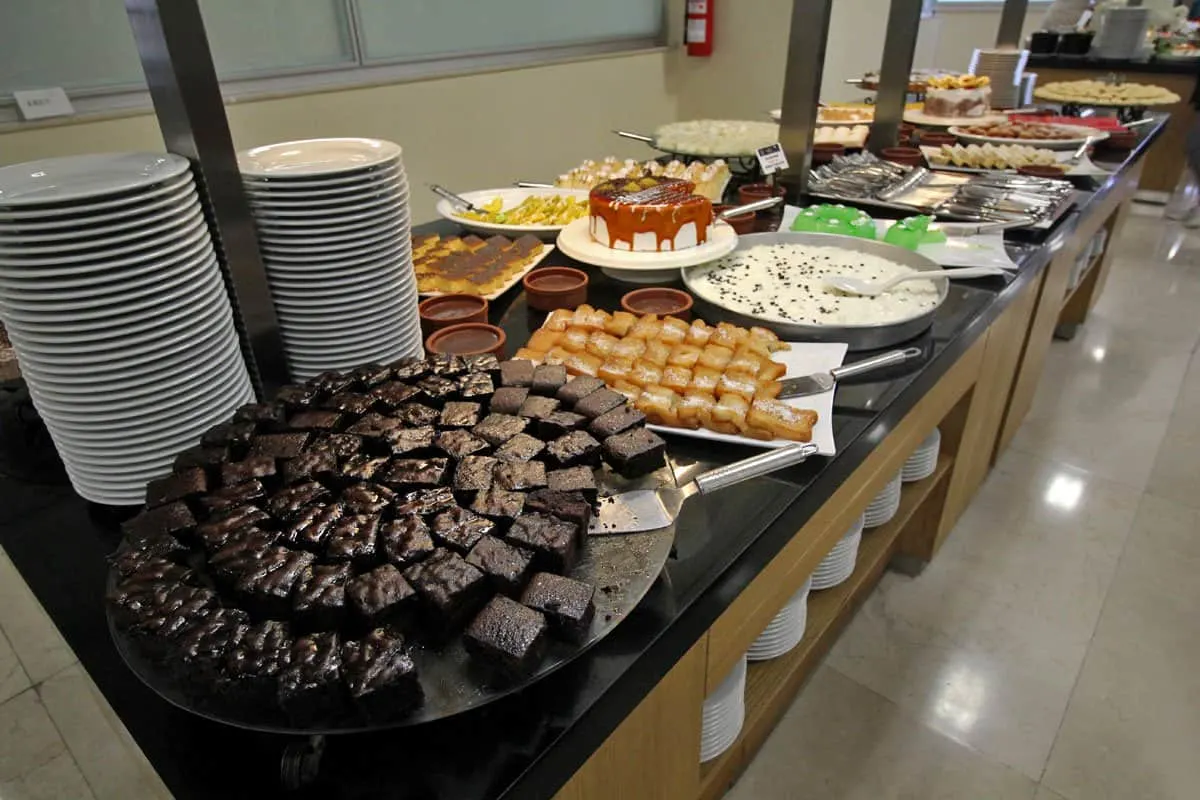 And more desserts. People were being shuttled in here by the busload so it's obviously a touristy restaurant. Regardless, the food was pretty good with plenty of choices. Lines moved swiftly and empty chafing dishes were quickly replaced. They even offered gluten-free choices which was impressive.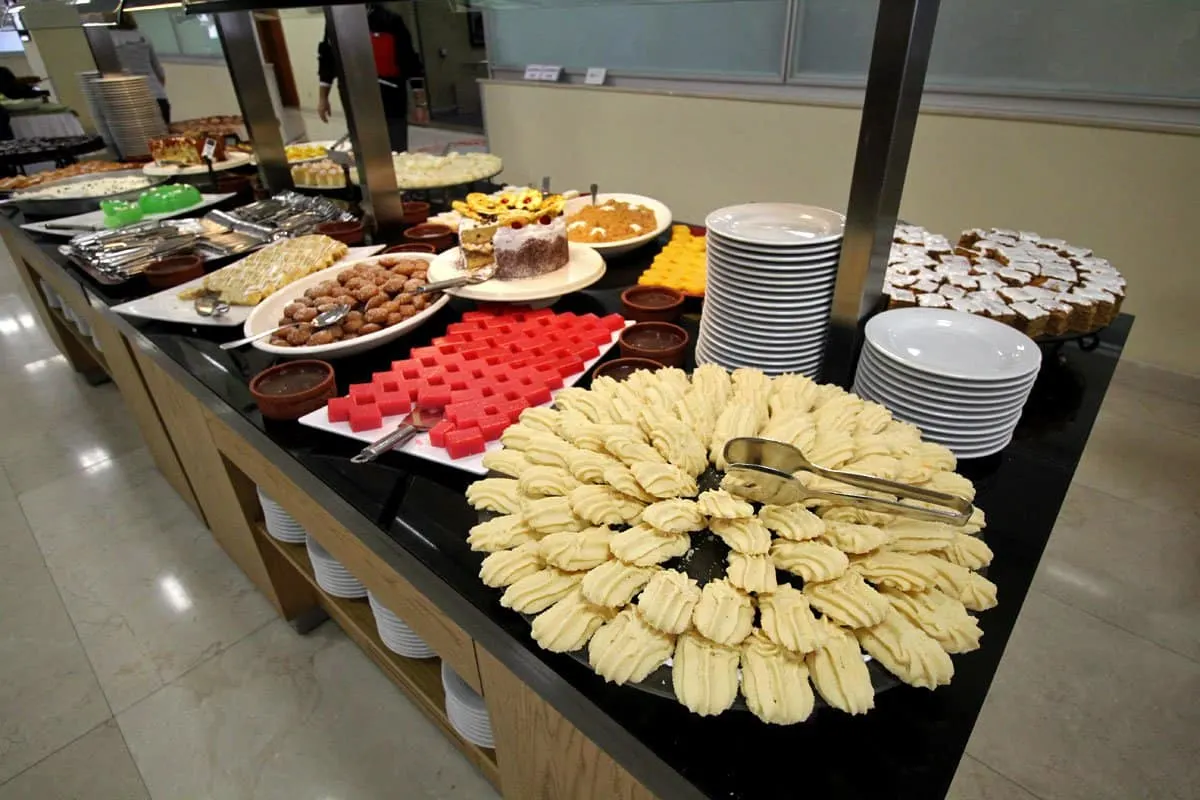 Chez Galip
I'm not into ceramics but this place blew me away. Owned by master potter Galip Körükçü, who looks a lot like Albert Einstein with his frizzy hair and mustache, Chez Galip is a pottery studio and showroom in Avanos that boasts some of the finest pottery not just in Cappadocia, but in all of Turkey. The work produced here is astounding.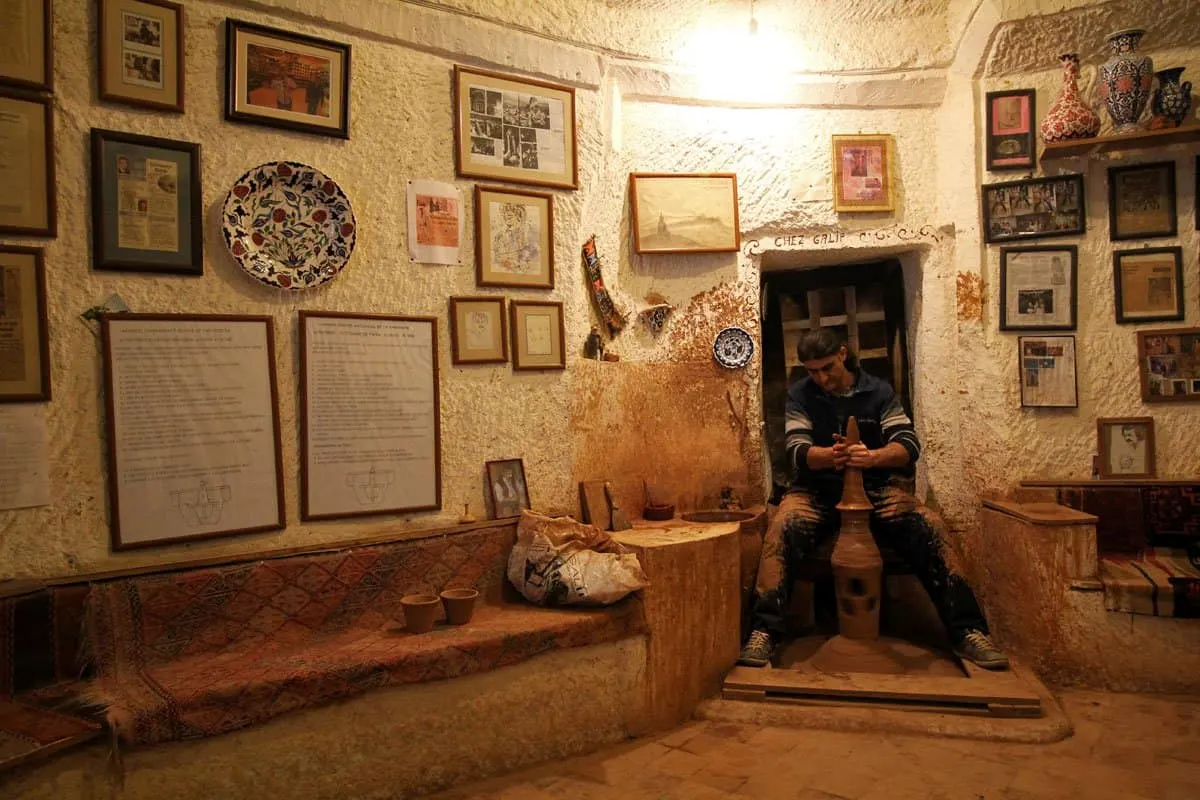 Master Galip wasn't here today so one of his craftsmen performed a demonstration for us in his stead. Avanos pottery is known for its use of this red clay collected from the dried-up beds of the Kizilirmak river.

Yücel holding up one of Master Galip's signature creations — the Hittite wine jug. A beautiful piece, I had to google it to understand how they created one of these things.
Interestingly, Hittites designed their wine jugs in this circular fashion to honor the sun god Ra. They believed that the rays of the sun shining through the hole blesses the wine and makes it suitable for drinking. To serve, you put your arm through the middle and rest the jug on your shoulder, tilting your body forward to pour. If I had money to throw around I would have loved to bring one of these bad boys home.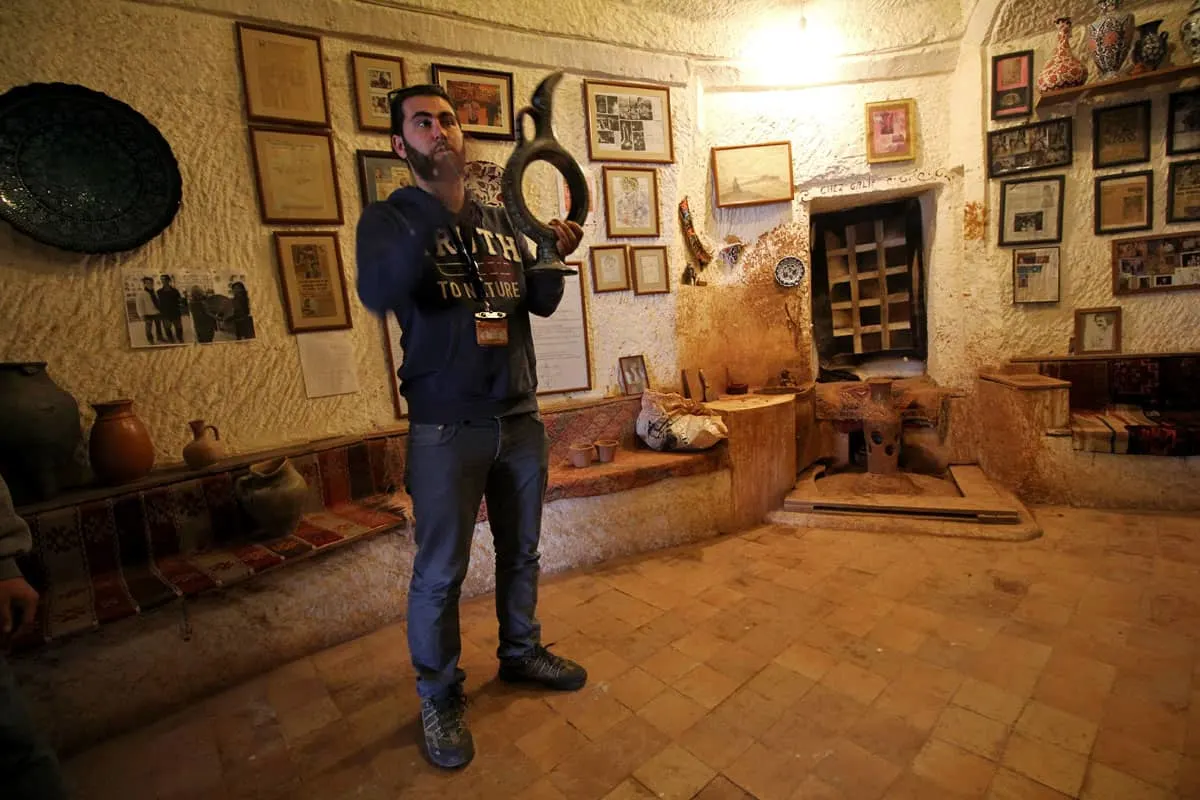 While a craftsman painstakingly adorns a set of goblets, the curator shows us step-by-step how these intricate designs are made.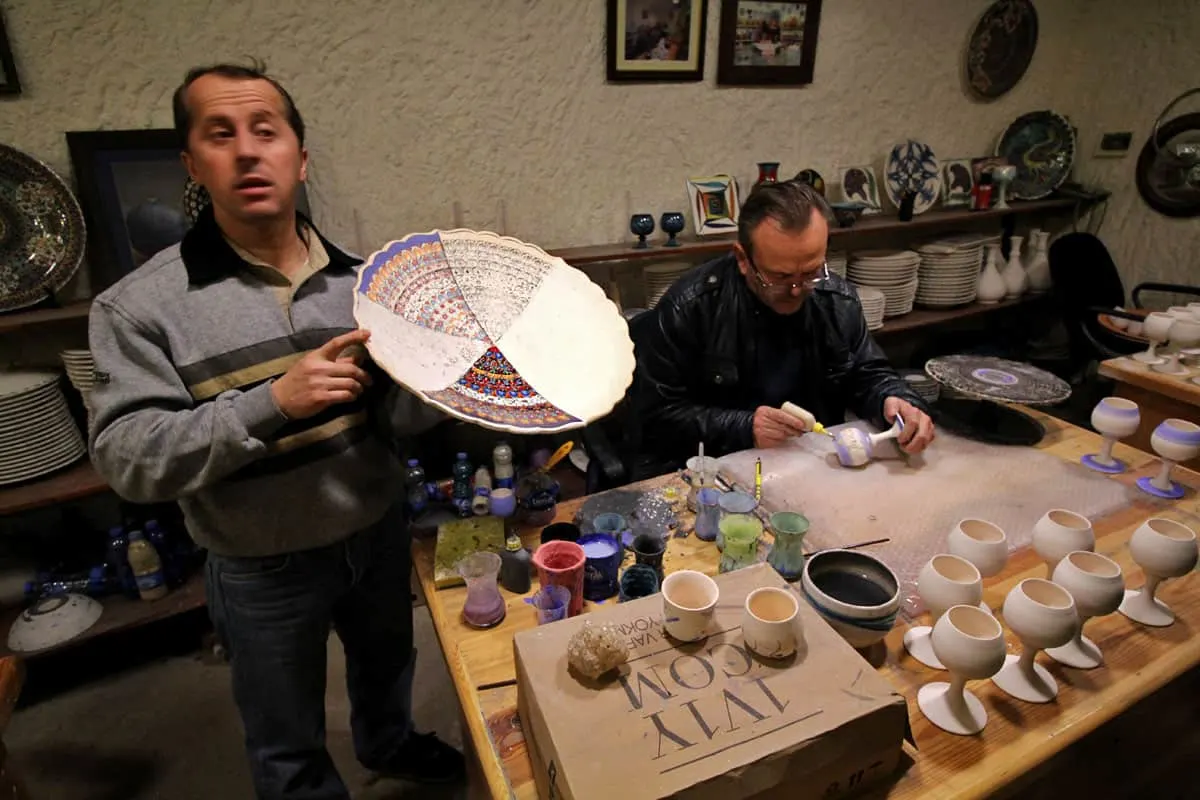 Like I said, the level of detail they put into their work is stunning.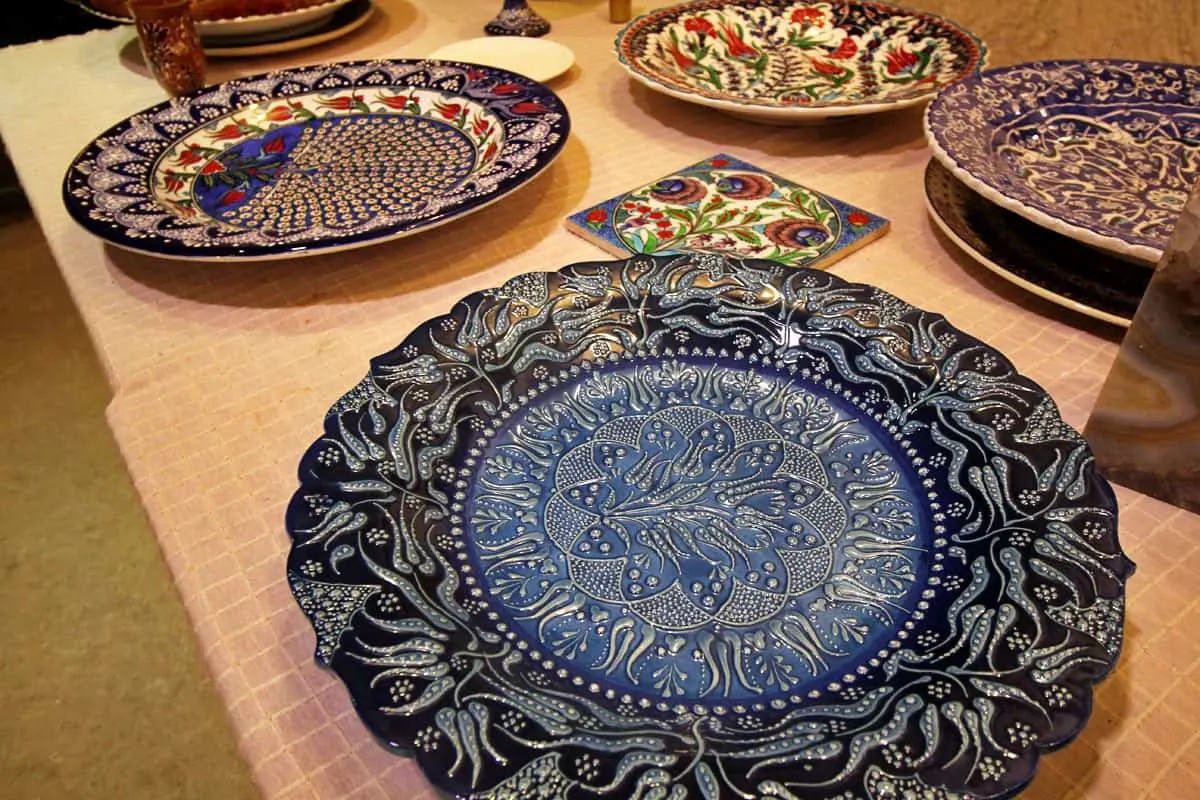 I couldn't believe how intricately detailed everything was. Before today, all I had seen were the simplest of ceramics. I didn't realize they could be pushed to this degree.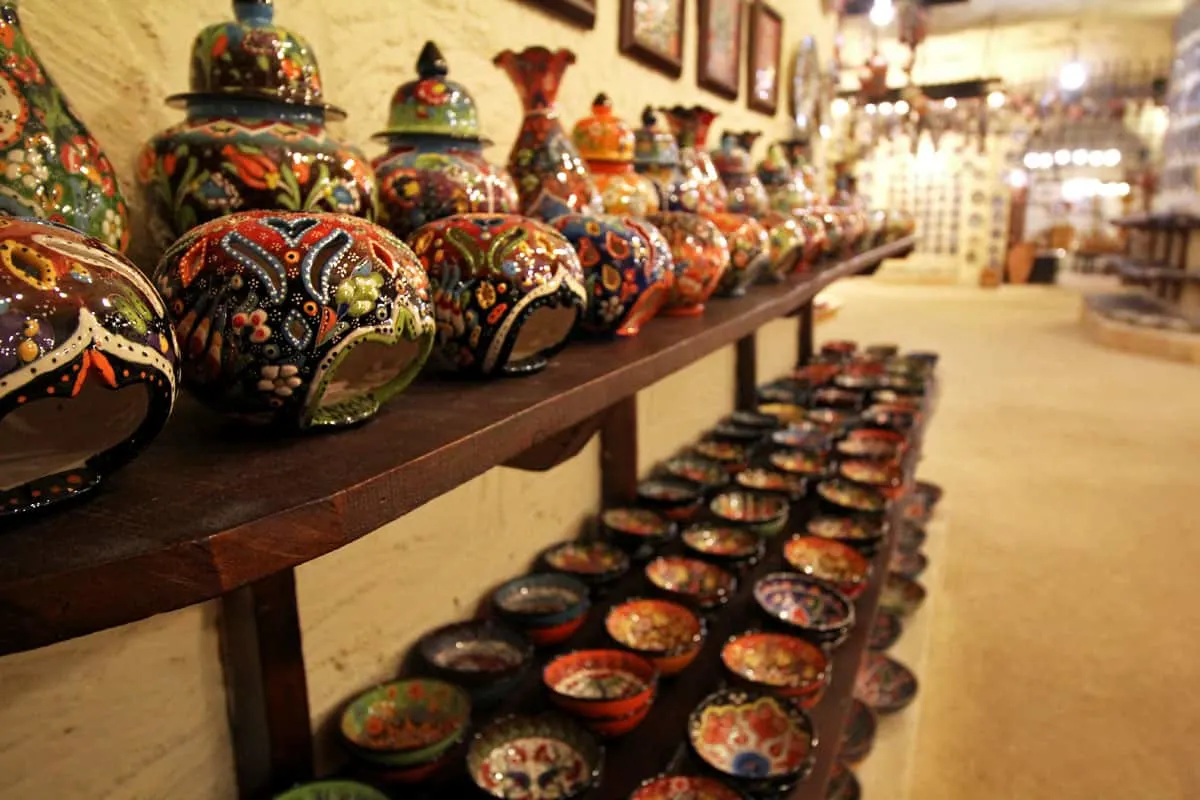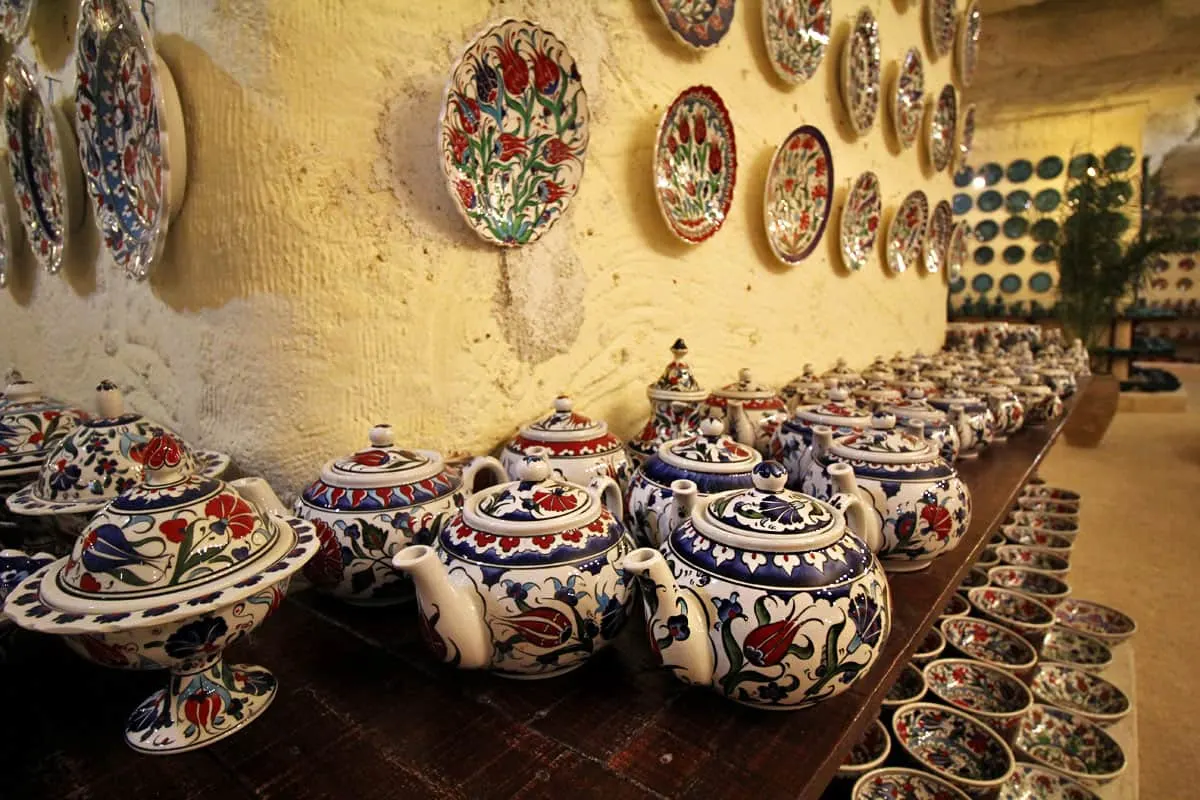 I never had any interest in pottery but I was an instant fan of Master Galip's work after today.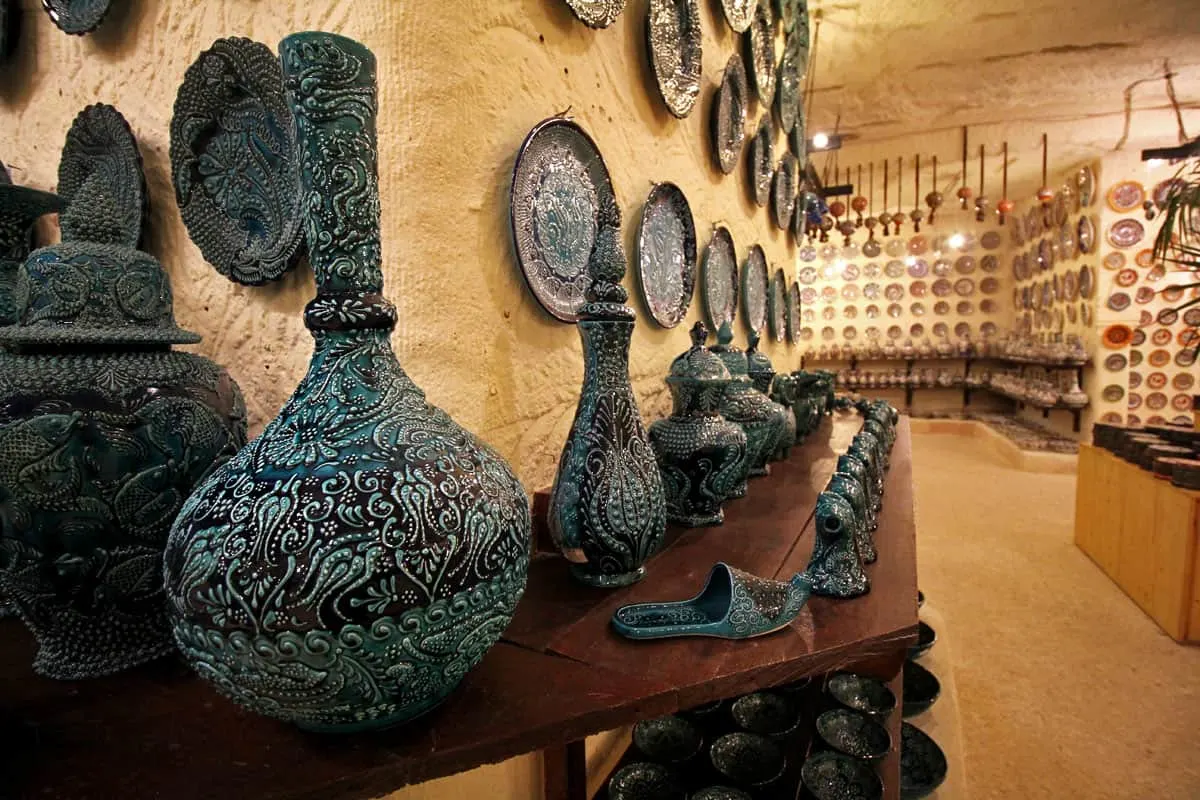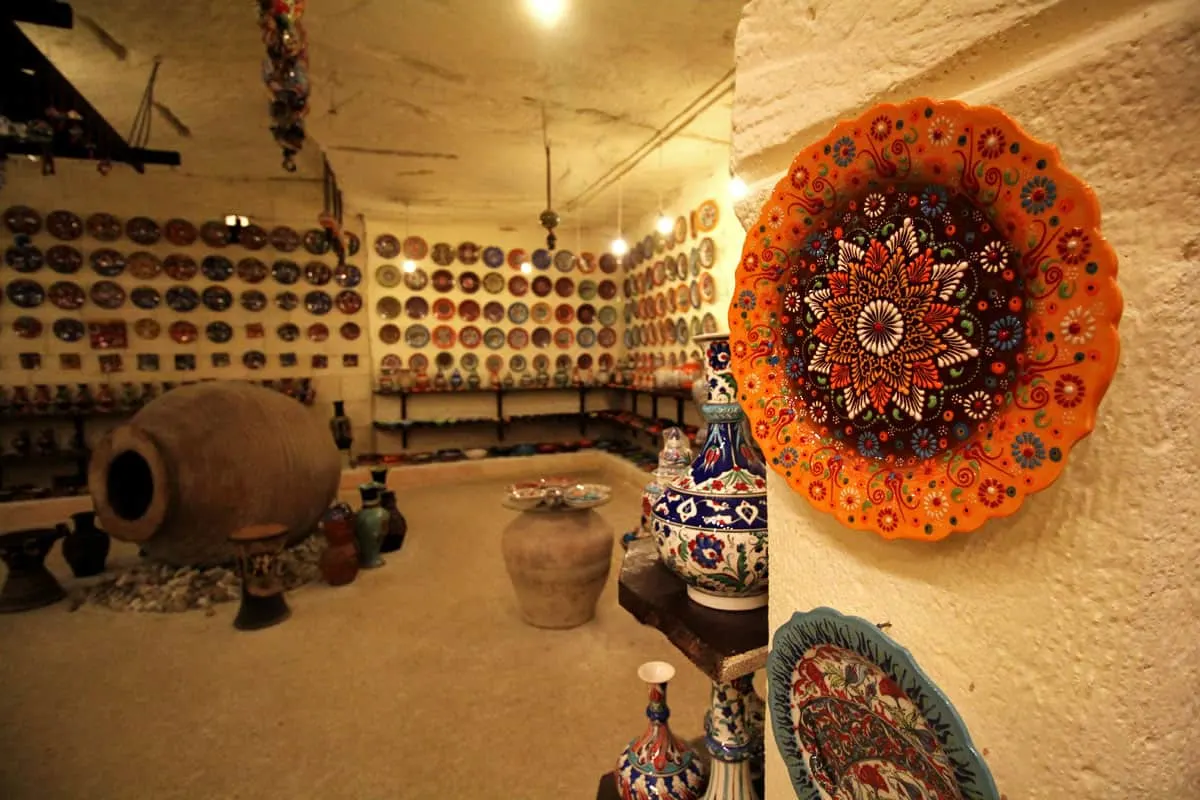 Unfortunately, they were every bit as expensive as they look, ranging from several hundred US dollars to the thousands. 😯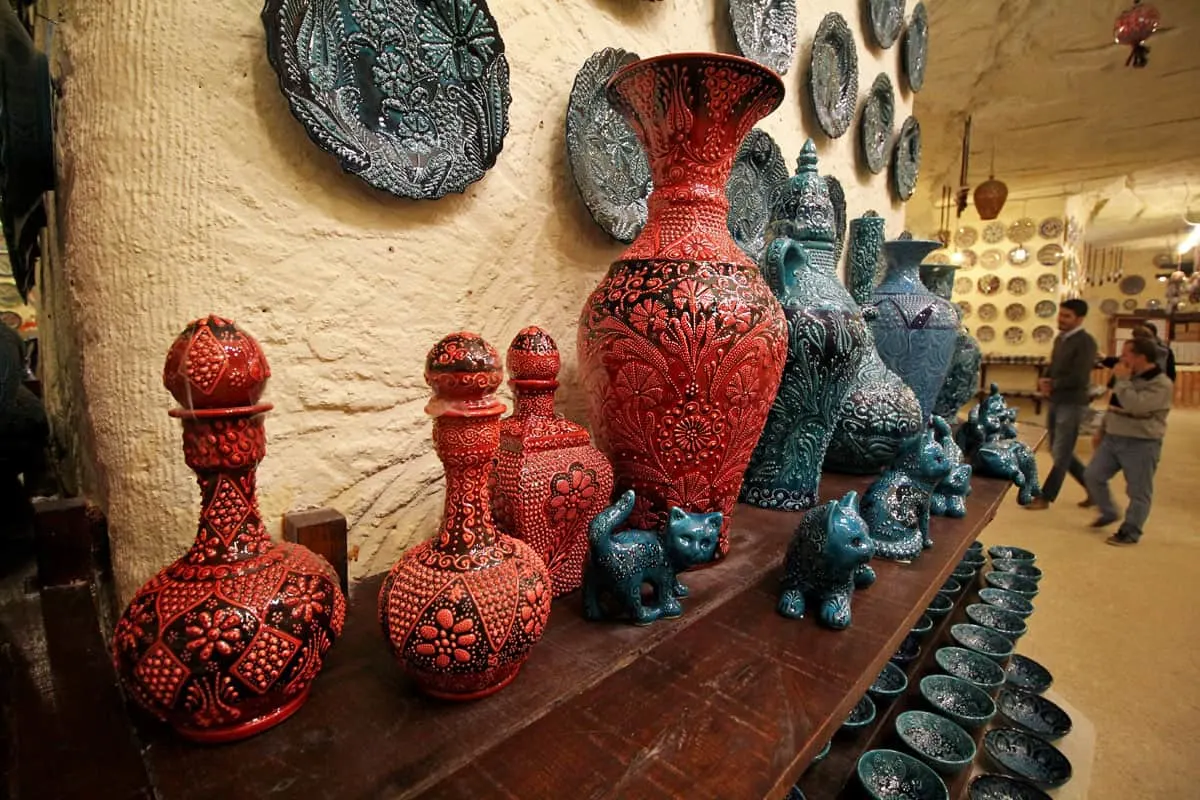 We weren't allowed to take pictures there, but in the showroom was an enclave full of ceramics adorned with glow-in-the-dark fluorescent paint.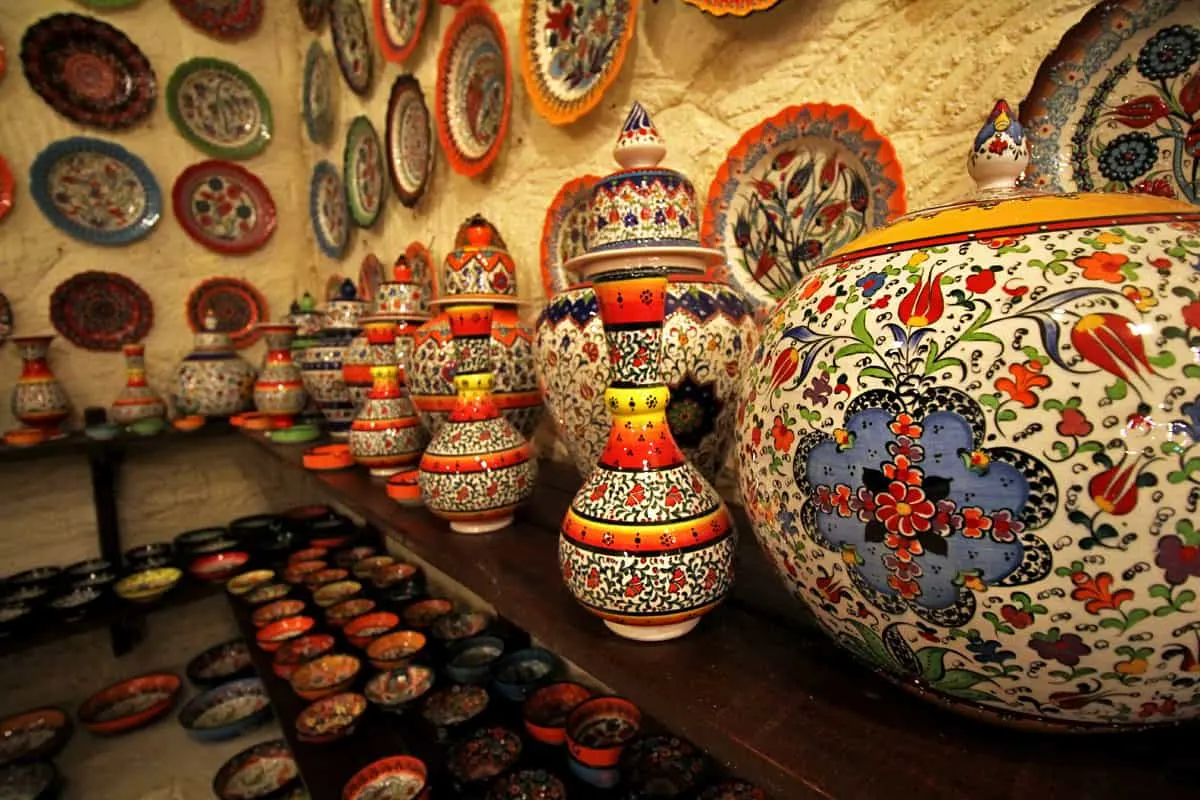 As beautiful as his pottery was however, the most remarkable thing about Master Galip wasn't his ceramics, it was his museum of human hair. Yes, you read that right. We weren't led to it today but somewhere deep in the recesses of Chez Galip is a cave housing the world's largest collection of female hair. Amassed over a period of thirty-five years, his collection boasts over 16,000 locks snipped from the heads of female visitors from all over the world!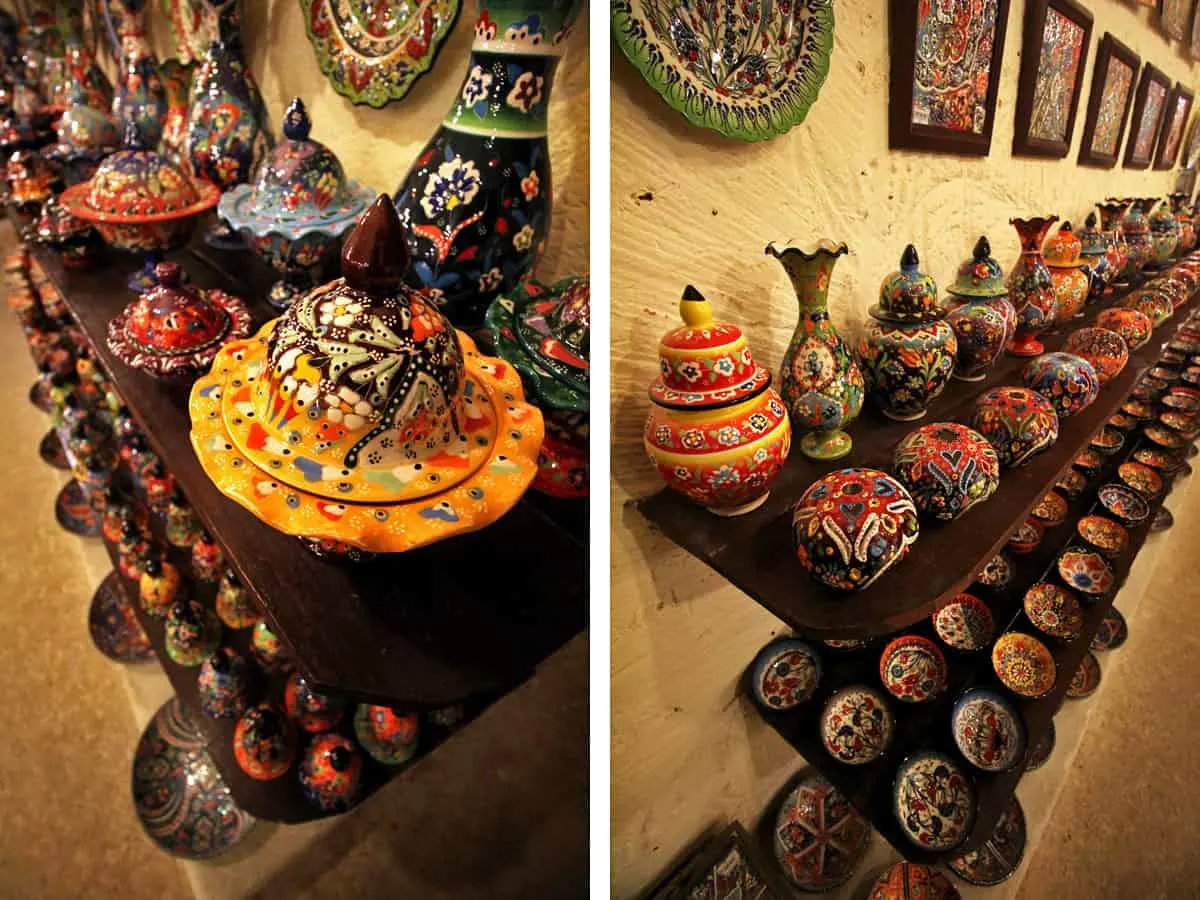 As the story goes, Master Galip fell for a French pottery student and begged for a lock of her hair before she left. Ever since, female tourists have been letting him snip off strands of their hair and leaving their address in the hope of winning a free pottery-making holiday. Twice a year, in June and December, the first customer who visits Chez Galip is invited down to the museum to choose ten winners off the walls. These lucky ten receive all-expense-paid trips to Cappadocia, where they get to join his pottery workshops for free, and put the lotion in the basket. 😆
In all seriousness, it may be odd to many but it's Master Galip's way of giving back to the women who helped him create this unique museum which brings in new customers daily. There's no entrance fee and the women who donate their hair do so freely, after they put the lotion in the basket.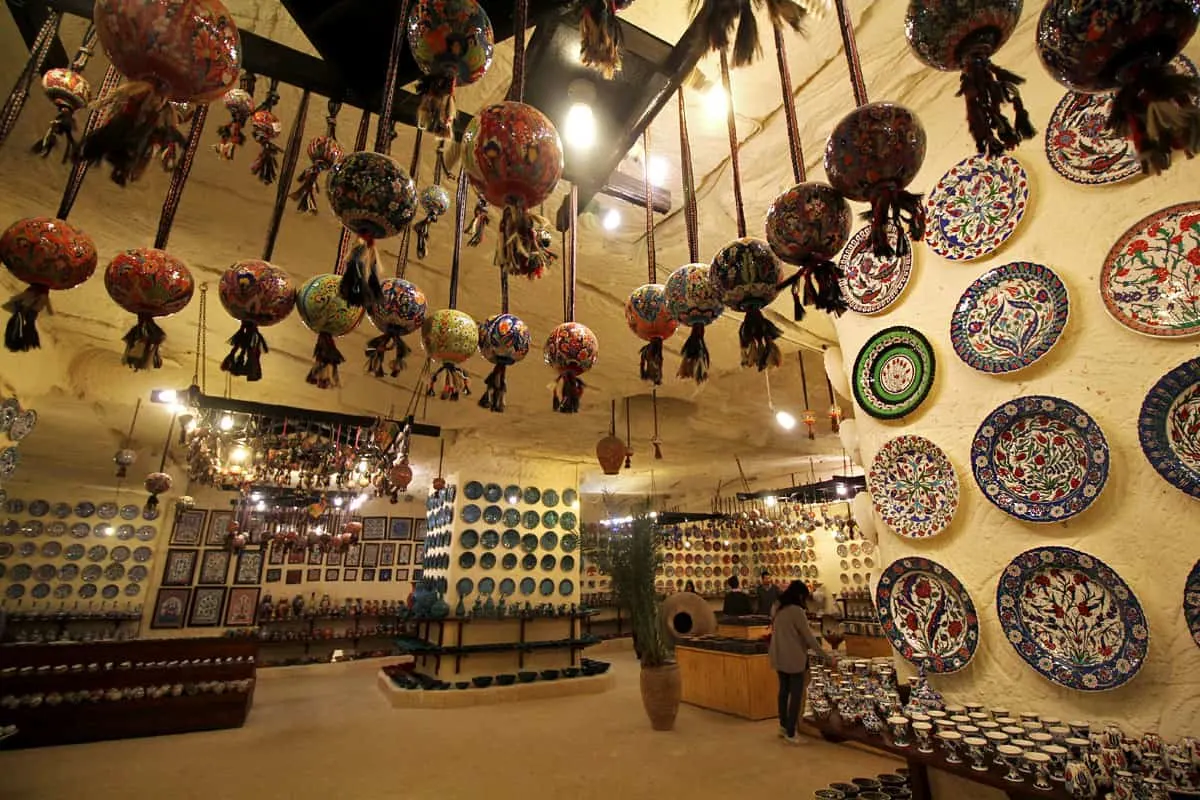 Paşabağ Valley
Meaning "General's vineyard" in Turkish, Paşabağ is situated in the middle of a vineyard and boasts some of the most striking fairy chimneys in Cappadocia.

Also known as Monks Valley, a chapel and hermitage dedicated to Saint Simeon was built into one of these fairy chimneys with three heads. Saint Simeon was a Syriac ascetic who lived in seclusion for 37 years atop a pillar near Aleppo in Syria. Inspired by his example, the hermits of Cappadocia isolated themselves from the world by cutting into these fairy chimneys and creating rooms 10-15 meters aboveground.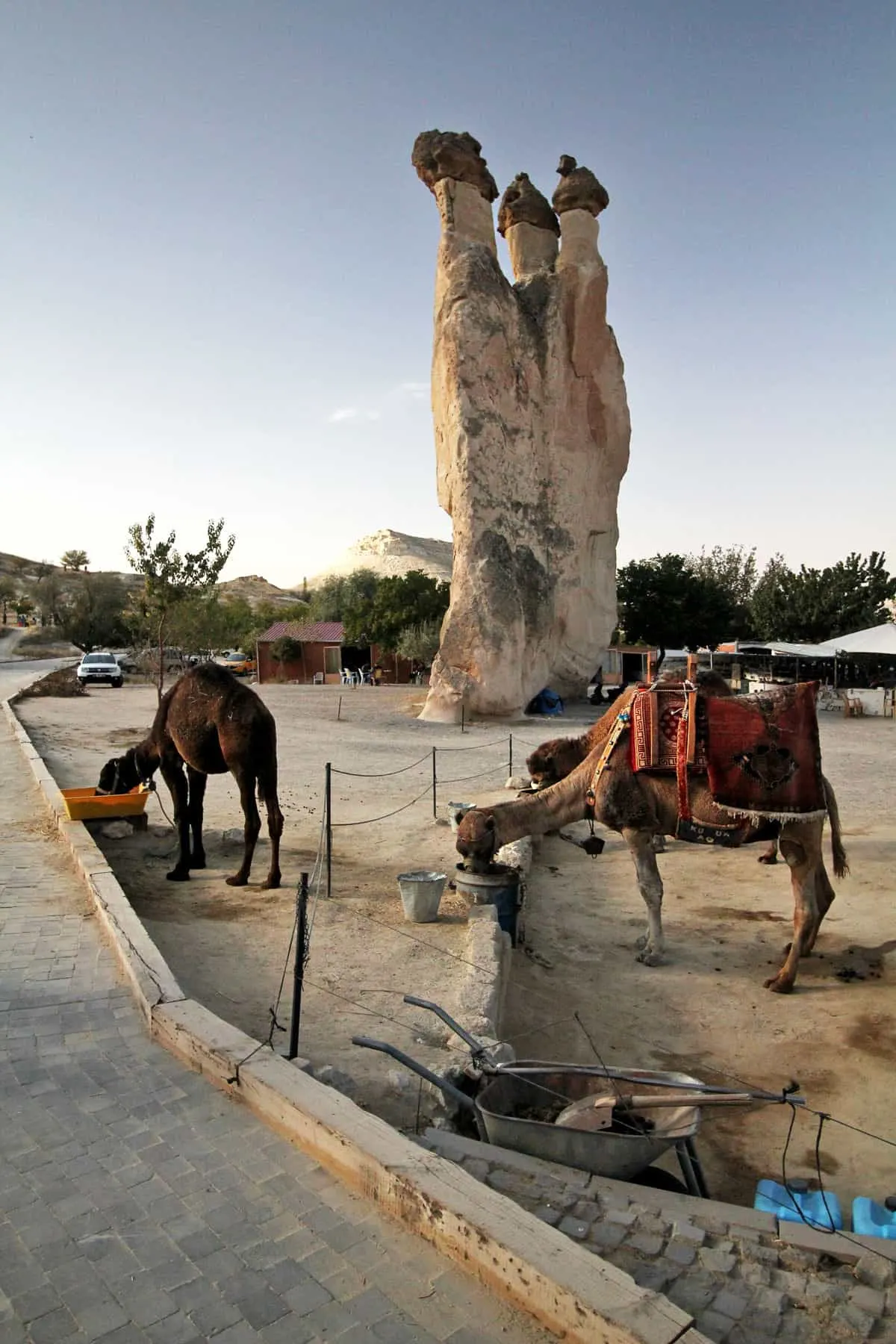 That one fairy chimney to the right looks like it's a dropkick away from collapsing.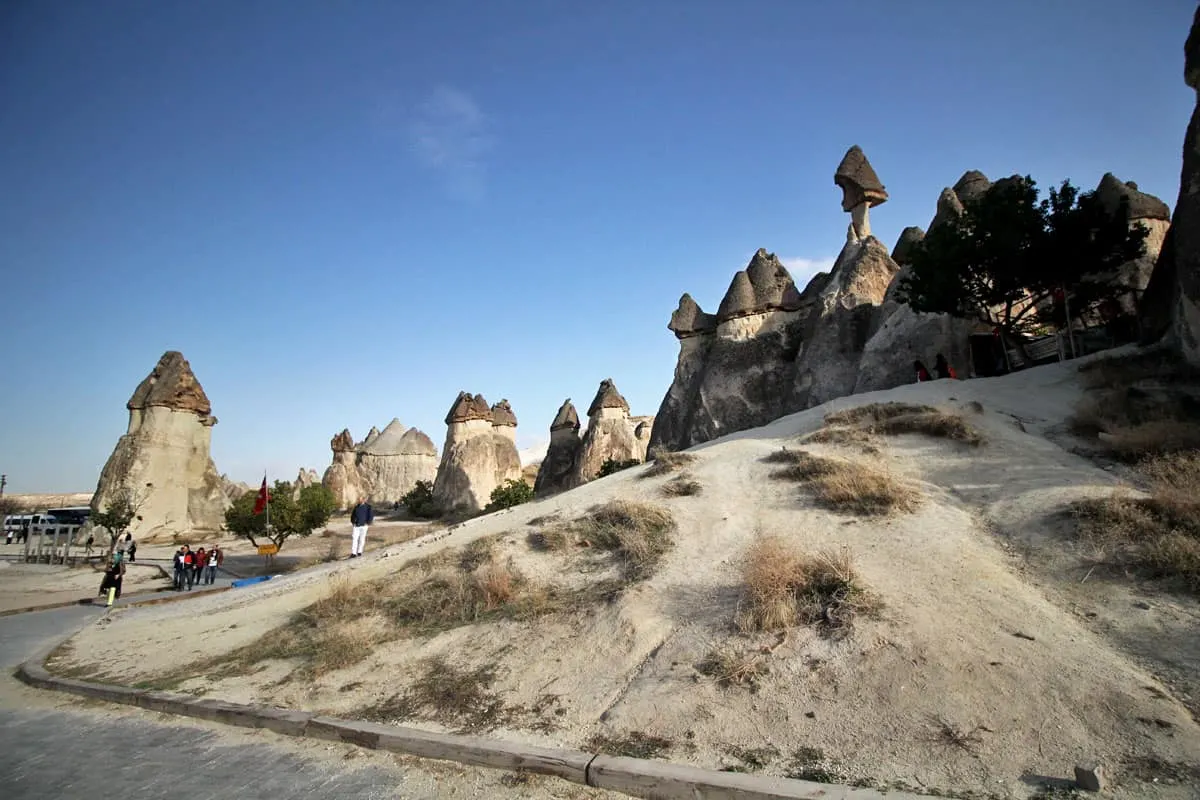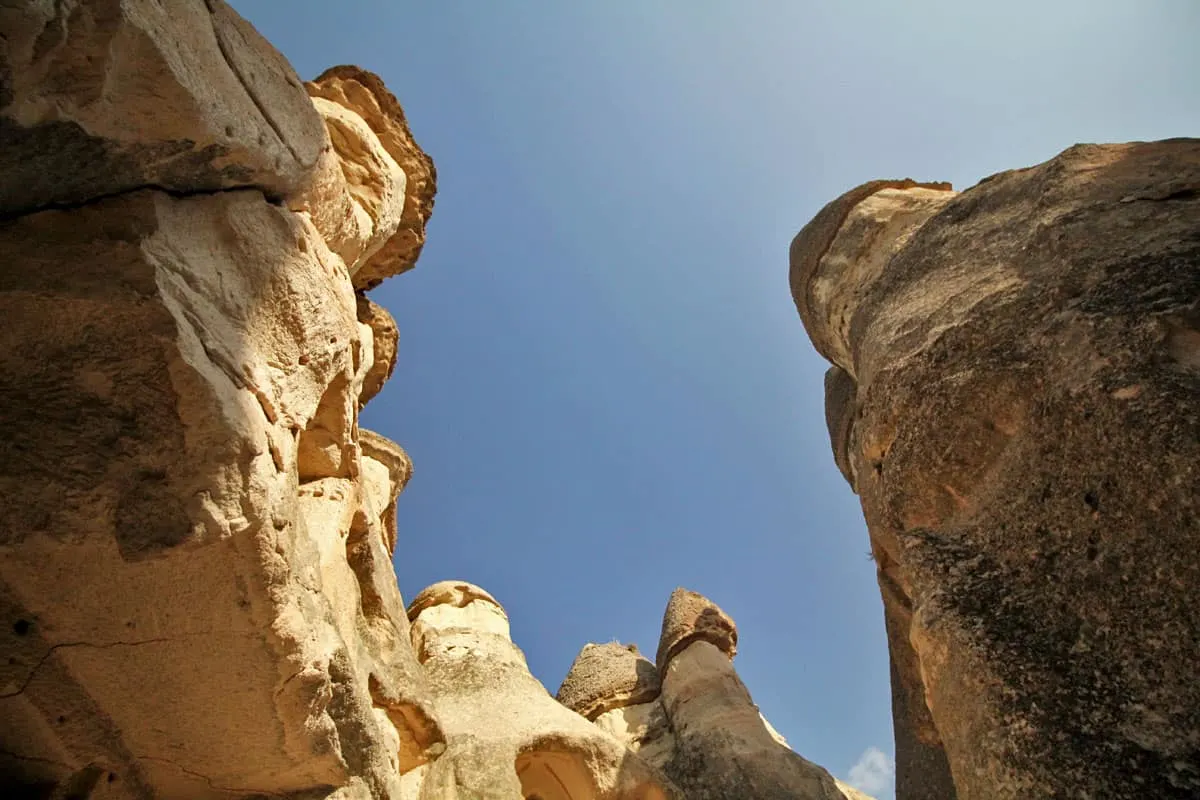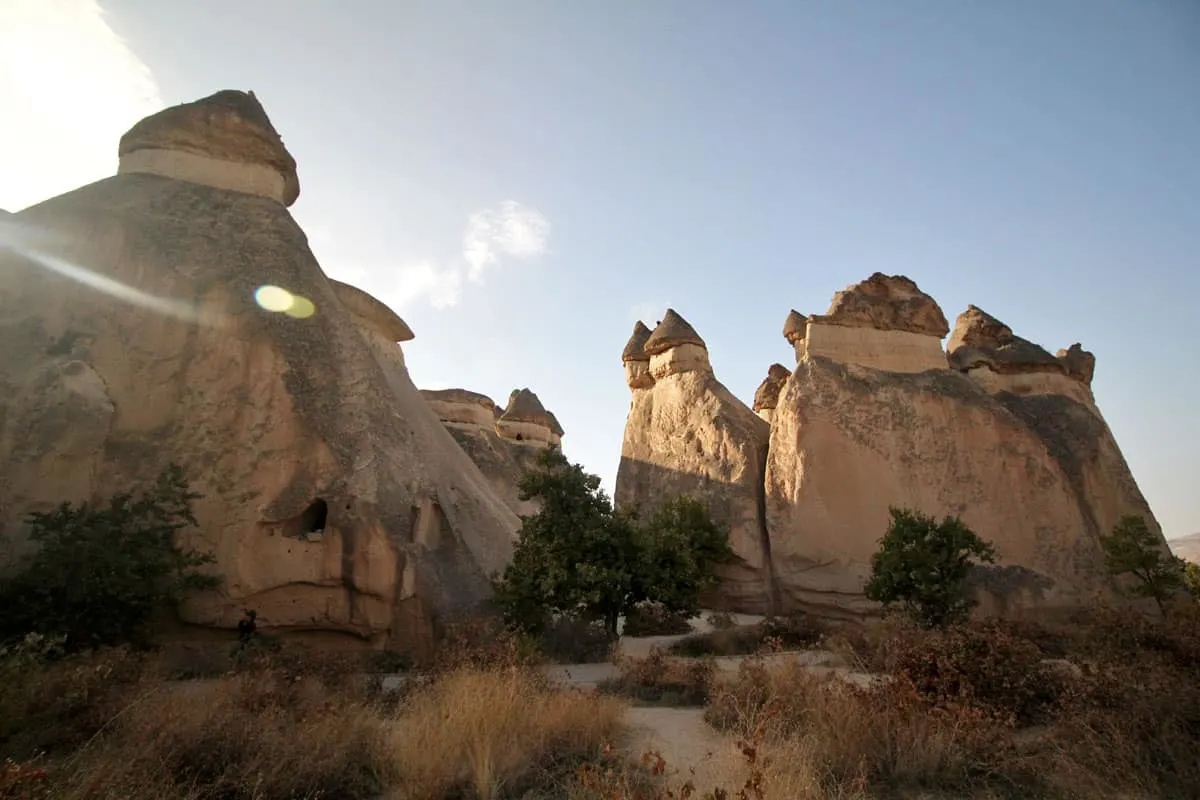 Home to some of the oddest fairy chimneys even by Cappadocian standards, Paşabağ Valley was one of my favorite places to visit on this trip. I would have loved to spend a few hours here just exploring and taking pictures.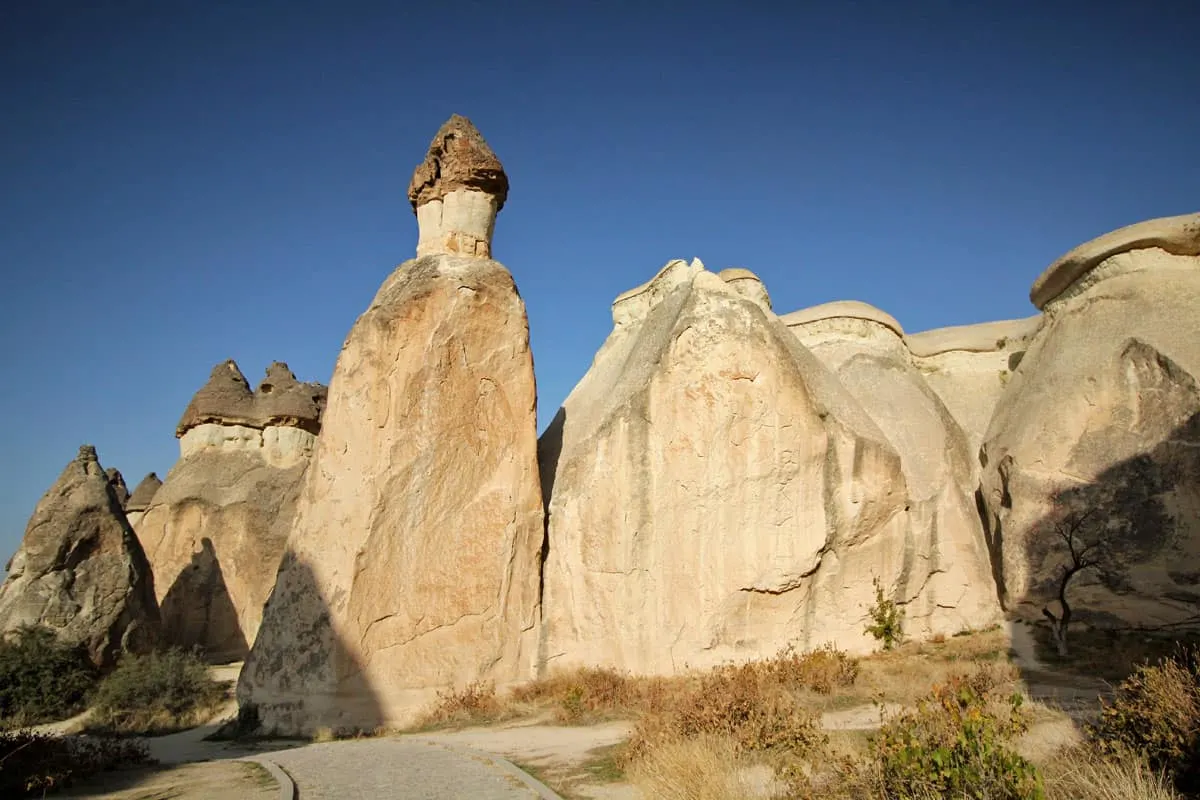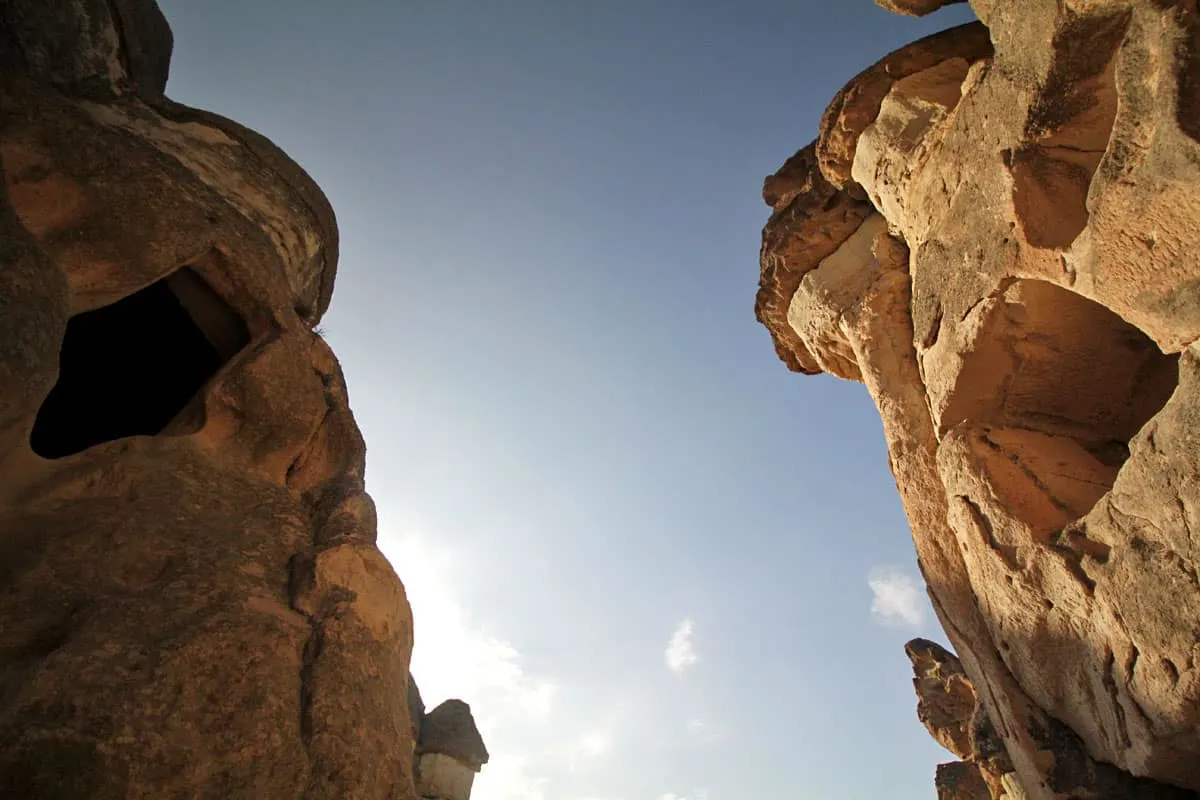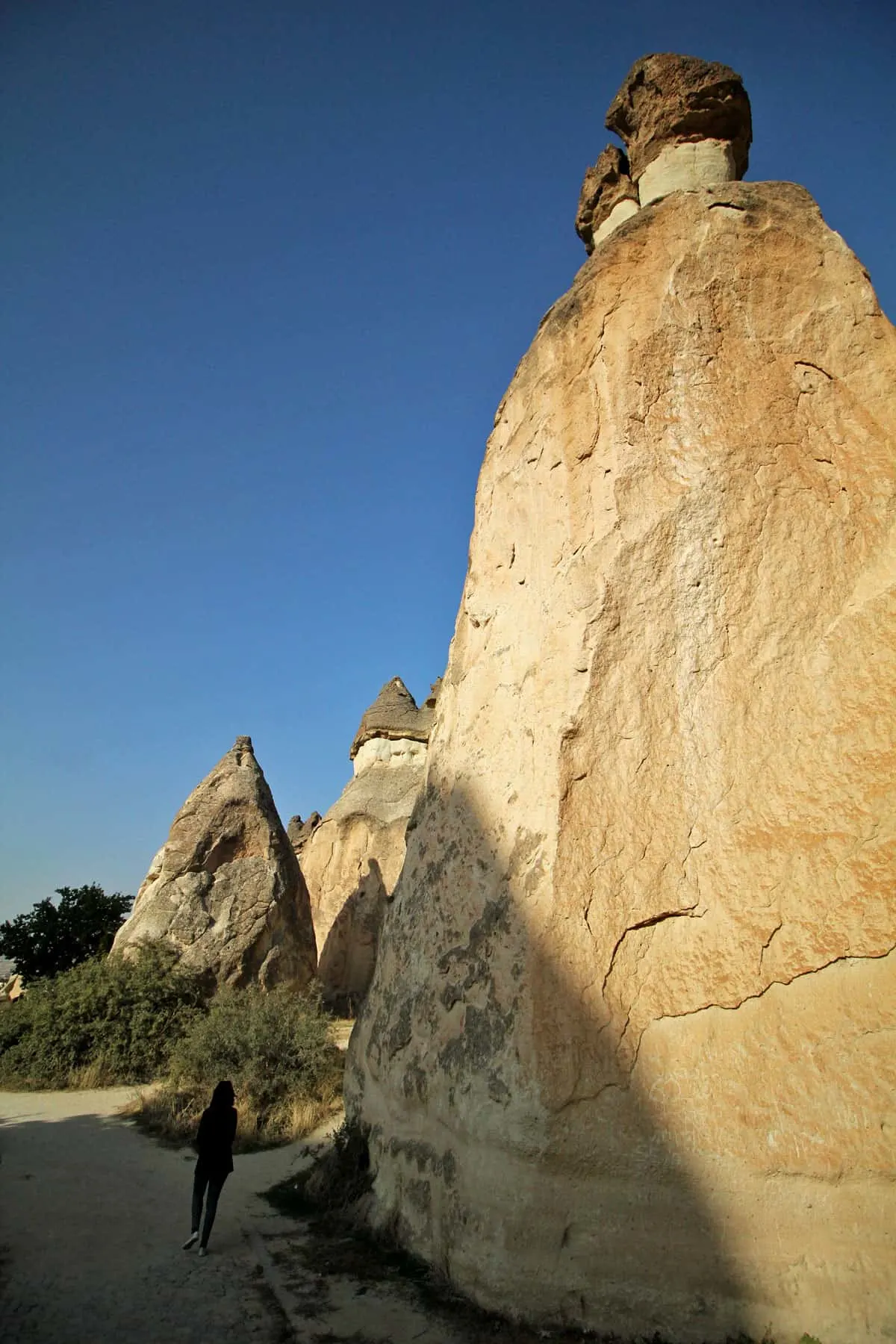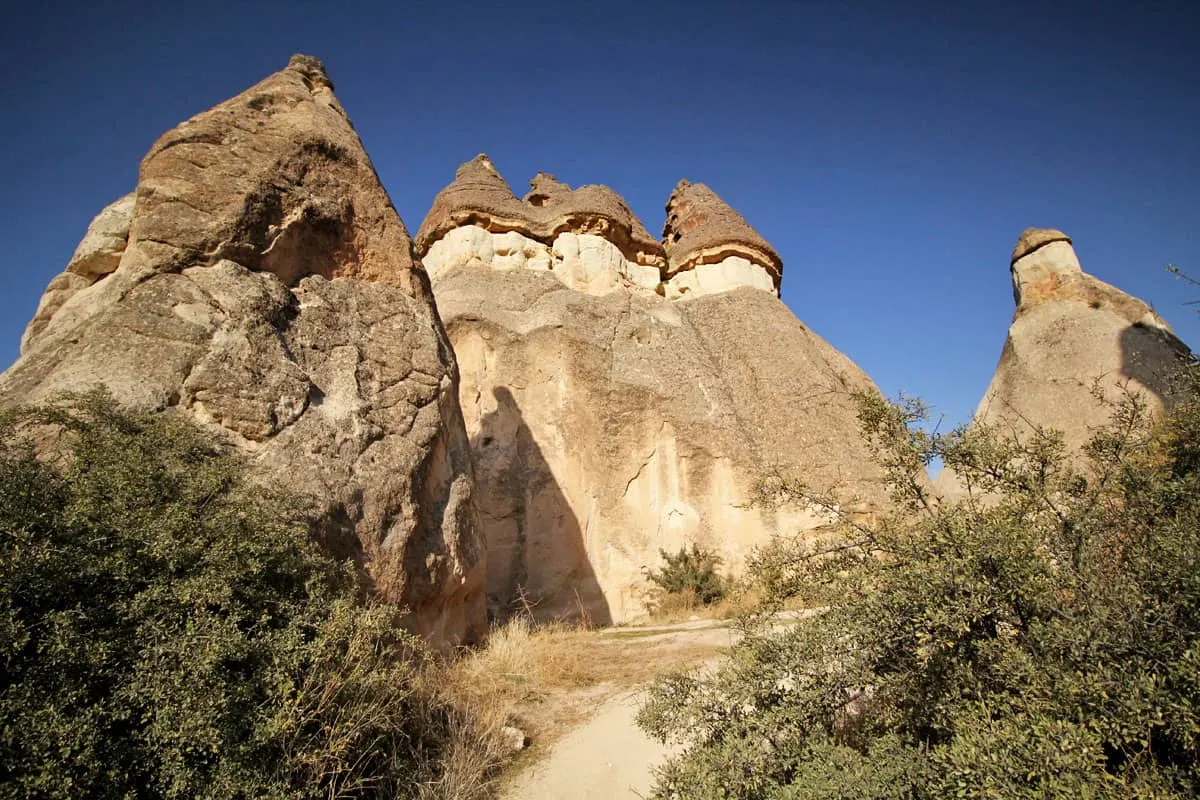 Like giant toad stools. Amazing that places like this exist in the world.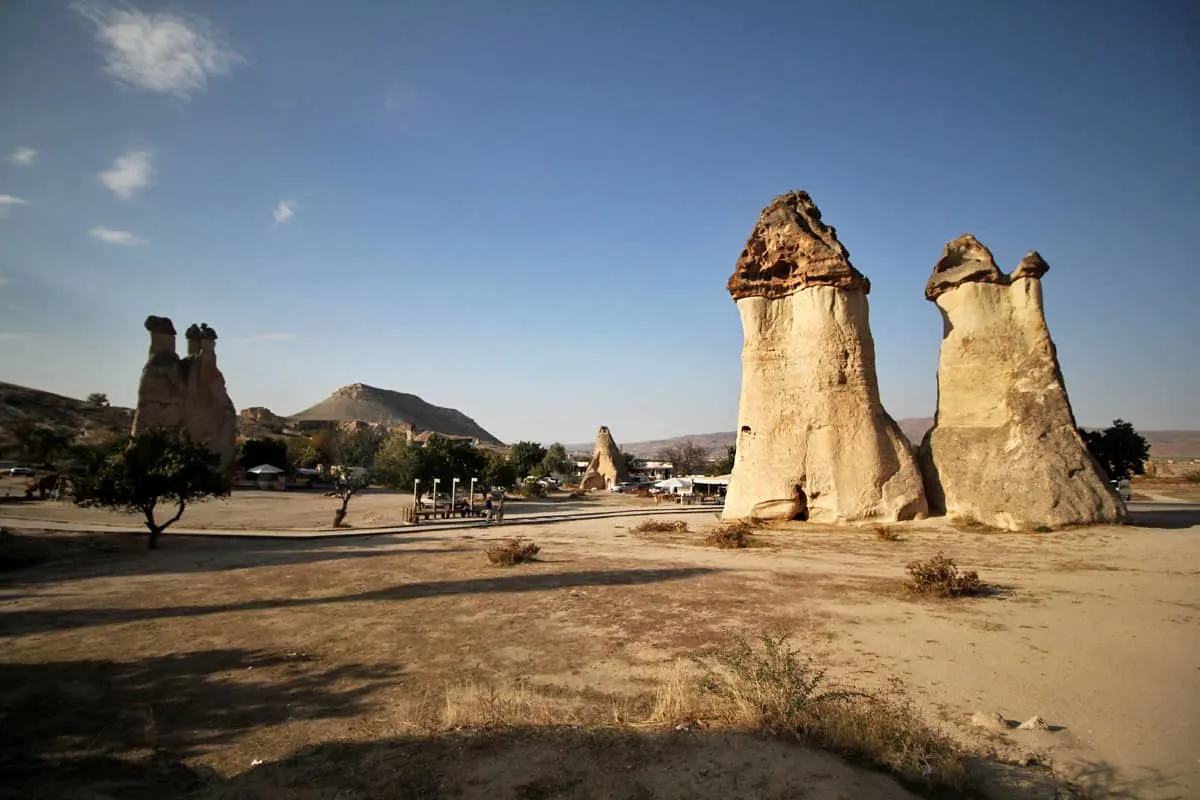 Again, just a flying kick away from being beheaded.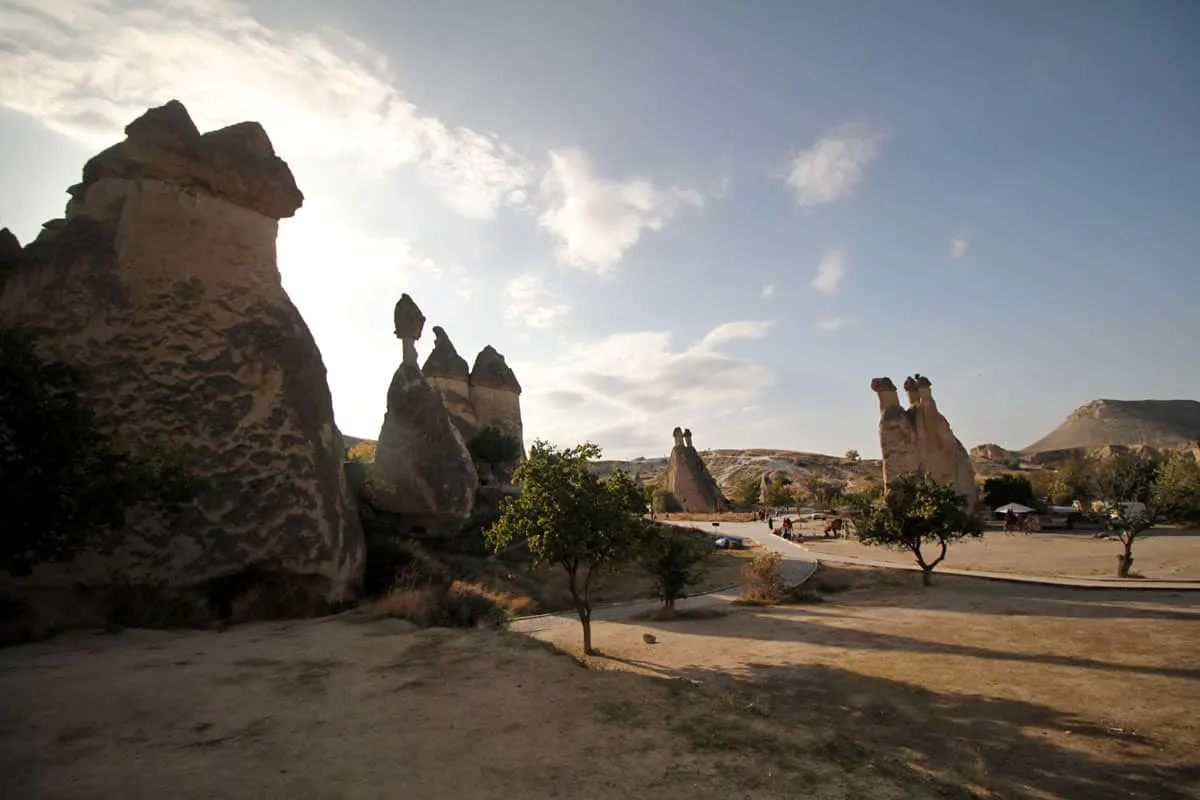 Cavusin Cave Village
The last stop on today's tour, we had actually visited this place the day before on horseback. Cavusin Cave Village was once a thriving settlement that was abandoned in the early 60s due to the rock surface becoming unstable from centuries of erosion.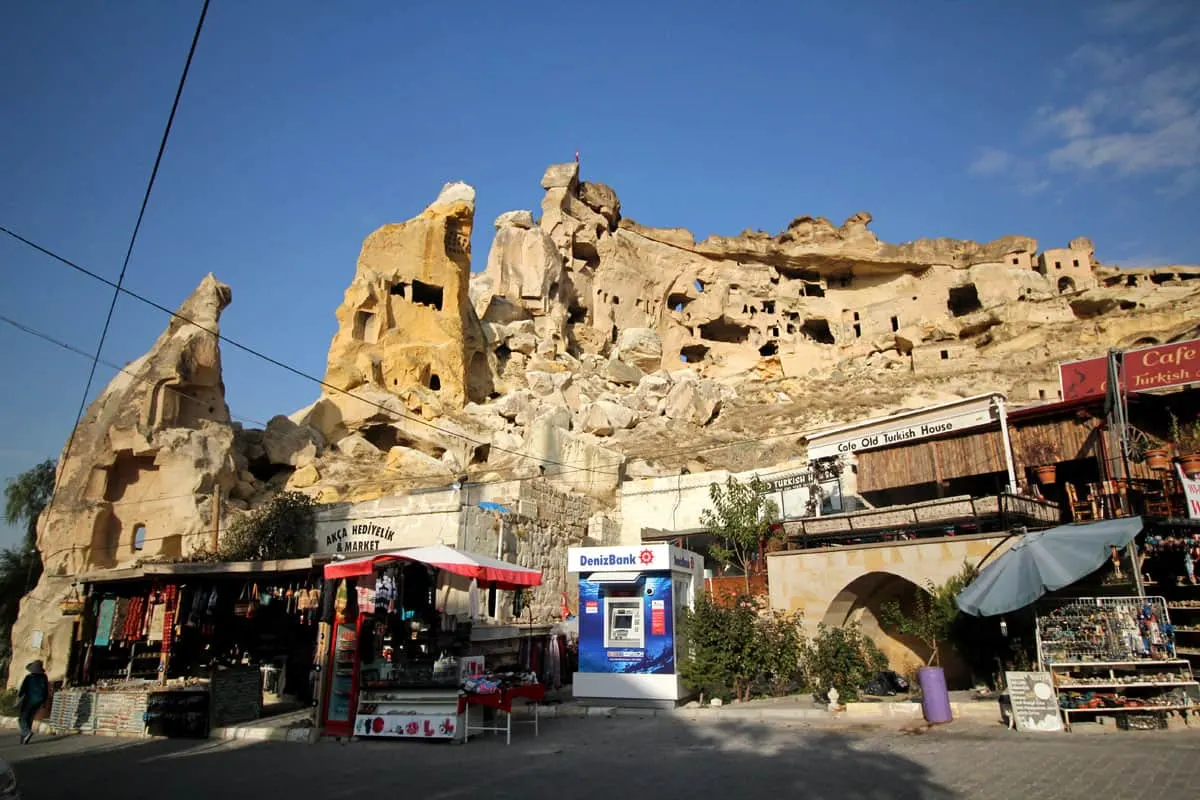 A village carved into the hillside, you can still climb up to the top if you like. Be warned however that people have died here from falling rocks so it's best to proceed with caution.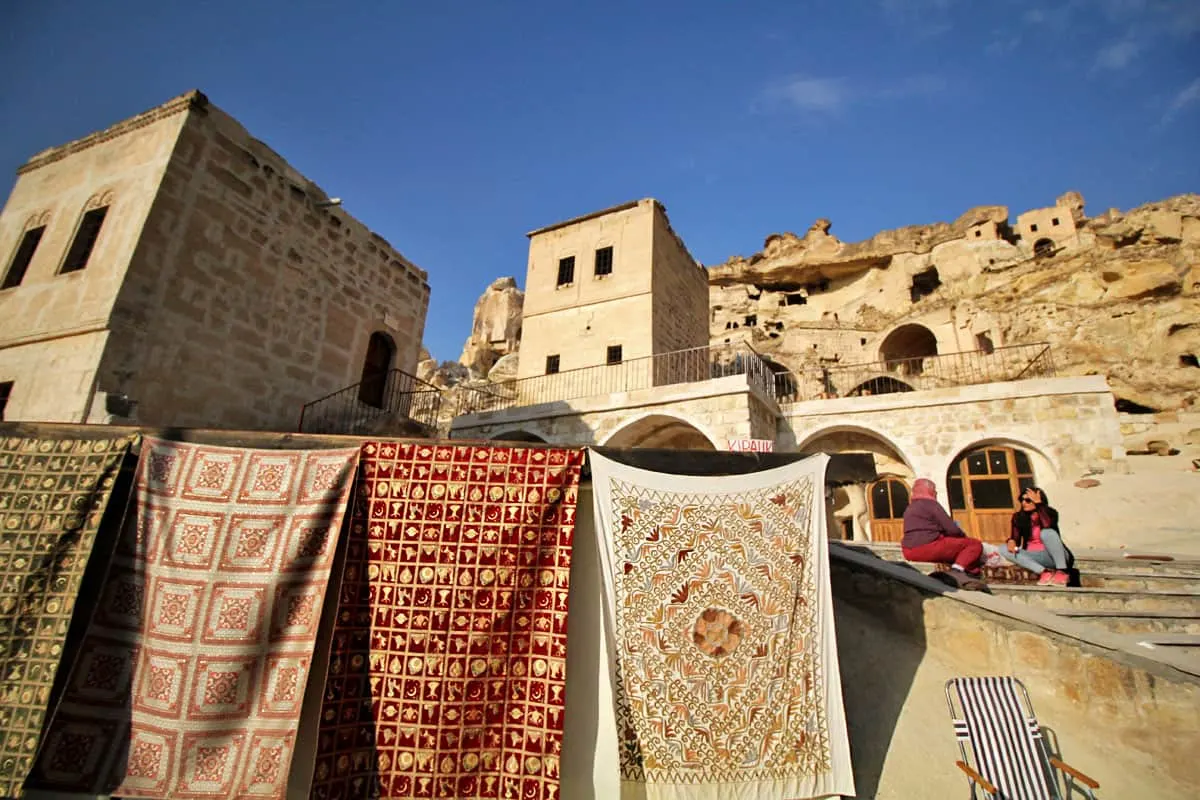 Beautiful carpets for sale with a mosque and its minaret in the distance.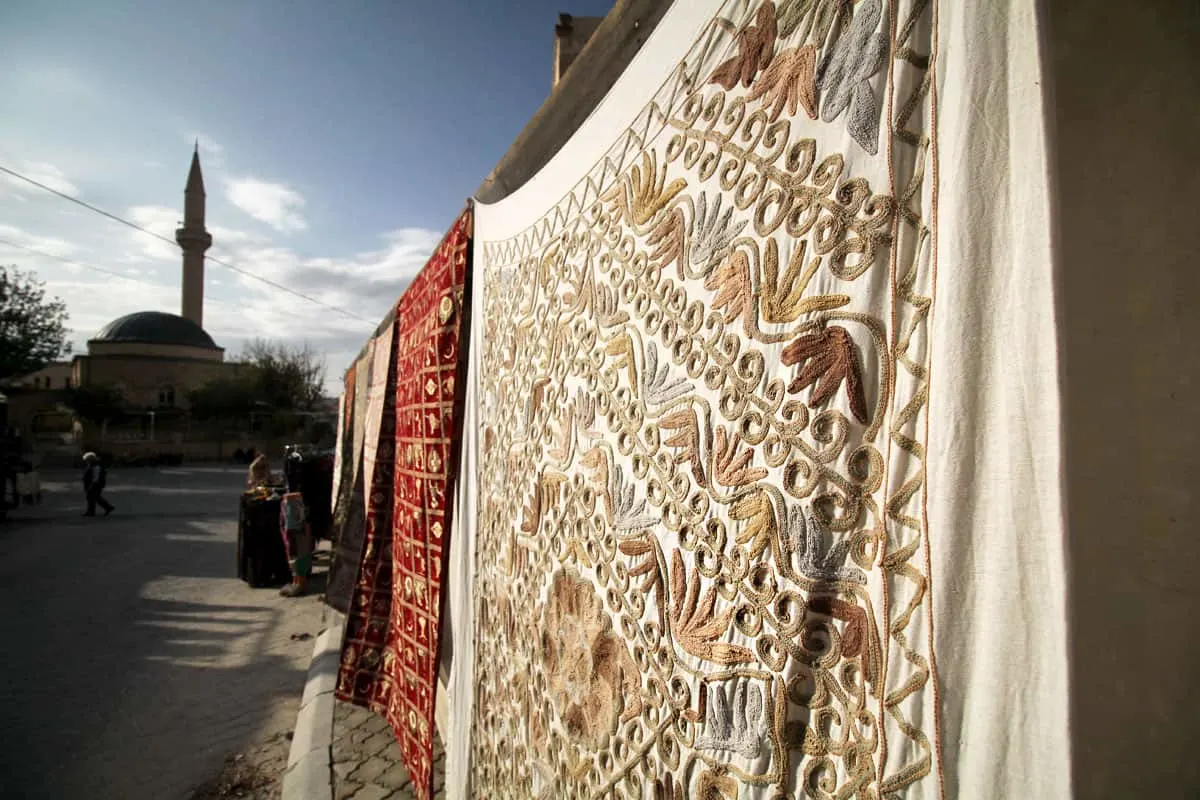 In my opinion, this Red Tour is one of the best things you can do in Cappadocia outside of the hot air balloon ride. It's a great introduction to the area and takes you to some of the most striking spots in the region. At just 35 Euros per person with transportation, entrance fees, and buffet lunch already included, I think it's a solid value as well.
As described up top, many agencies offer their version of this tour but I highly recommend Bridge of the World. Apart from the Red Tour, we booked a few other activities with them like the Green Tour, horseback riding, and Turkish Night. We were pleased with all of them.
Bridge of the World Travel Agency, Göreme, Cappadocia, Turkey
Orta Mah. Uzun Dere Cad. No 5, Goreme 50180, Turkey
Tel: +90 384 271 2004
Website: bridgeoftheworld.com
Twitter: botw_travel
Pinterest: botwtravel
Instagram: bridgeoftheworld
Foursquare: botw-travel-bridge-of-the-world-travel
Email: [email protected]
Tour Cost: 35 Euros per person (as of Nov 2015)
HOW TO GET THERE:
Bridge of the World travel agency is a short walk from the otogar (bus station) on Uzun Dere Caddesi. If you have Sygic Travel and pocket wifi, then you can use GPS to track it down. If you book this Cappadocia Highlights Tour with them, then they'll arrange to have you picked up from your hotel around 9:30AM.
For more Cappadocia travel tips, check out our First-Timer's Travel Guide to Cappadocia, Turkey