Bellamaritimo Hotel: Where to Stay in Pamukkale, Turkey
We stayed in five hotels during our Turkey trip and our room at Bellamaritimo Hotel was the most comfortable. Just minutes away from the calcium travertines, it was newly renovated at the time so our room felt clean and modern and had a big cozy bed.
But as comfortable as it was, it wasn't the room that made our stay at Bellamaritimo special. It was the owner Halim. Even though we were booked for just one night, he really went out of his way to make our stay as pleasant as possible.
More on that at the bottom of this post.
The Room
Aside from being the most comfortable, our room at Bellamaritimo was also the cheapest — just 23.40 Euros a night in early November with breakfast for two already included. How's that for value?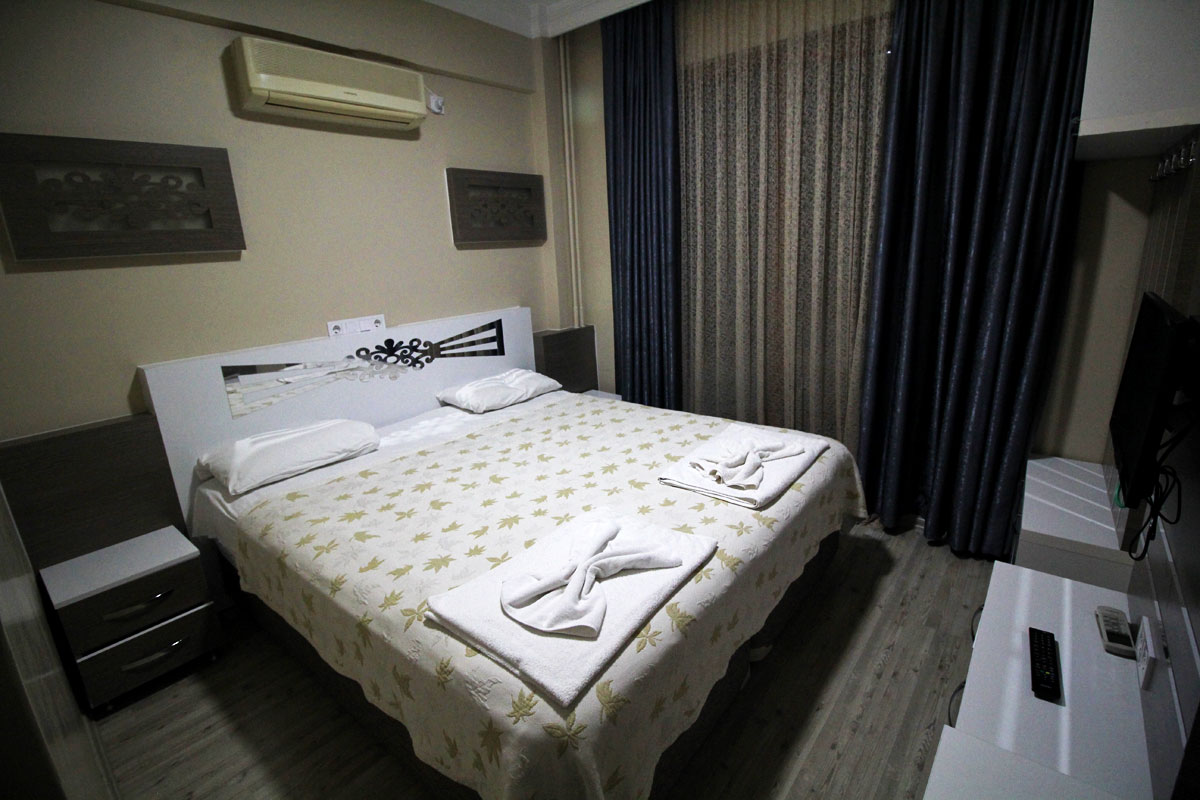 Flat screen TV and plenty of sockets to charge your devices. Most of our hotel rooms had just two but Bellamaritimo had five. I know it sounds trivial but it becomes a pain when you need to charge five devices every night (two phones, GoPro, DSLR, pocket wifi). #firstworldproblems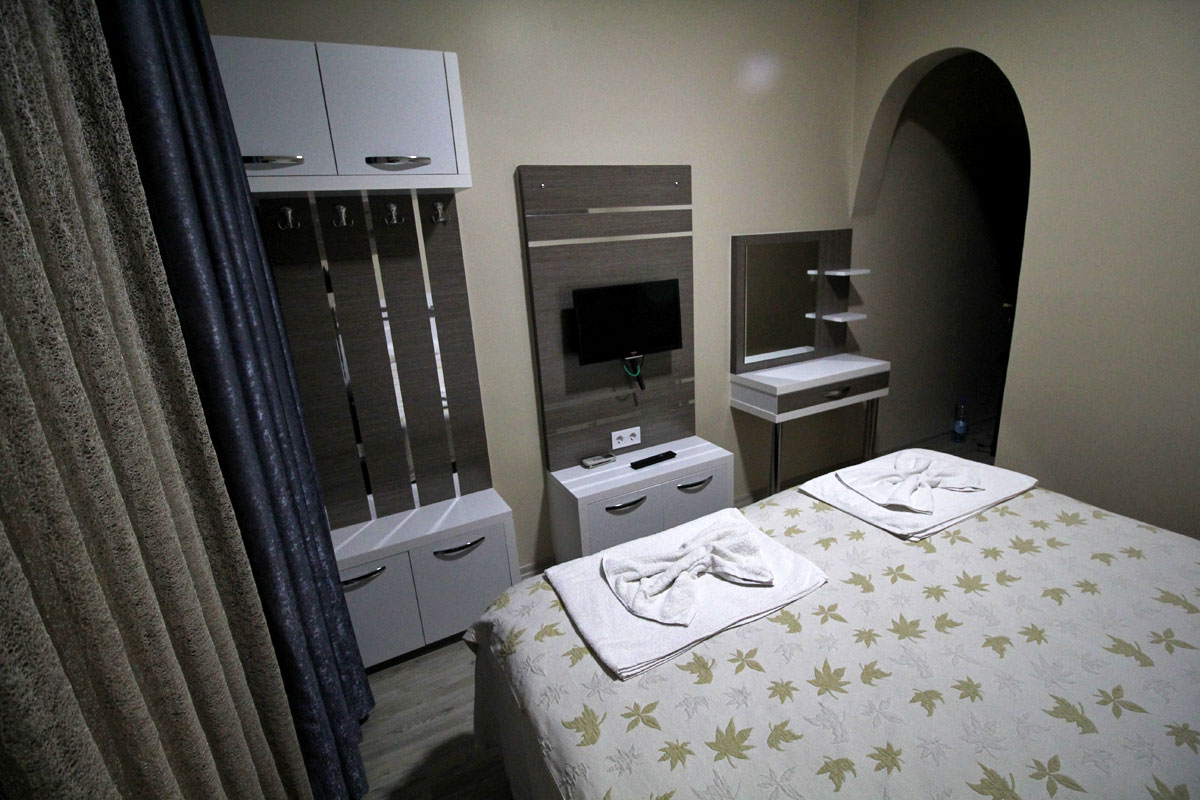 Nice, clean bathroom with rain shower head (seen in the video below).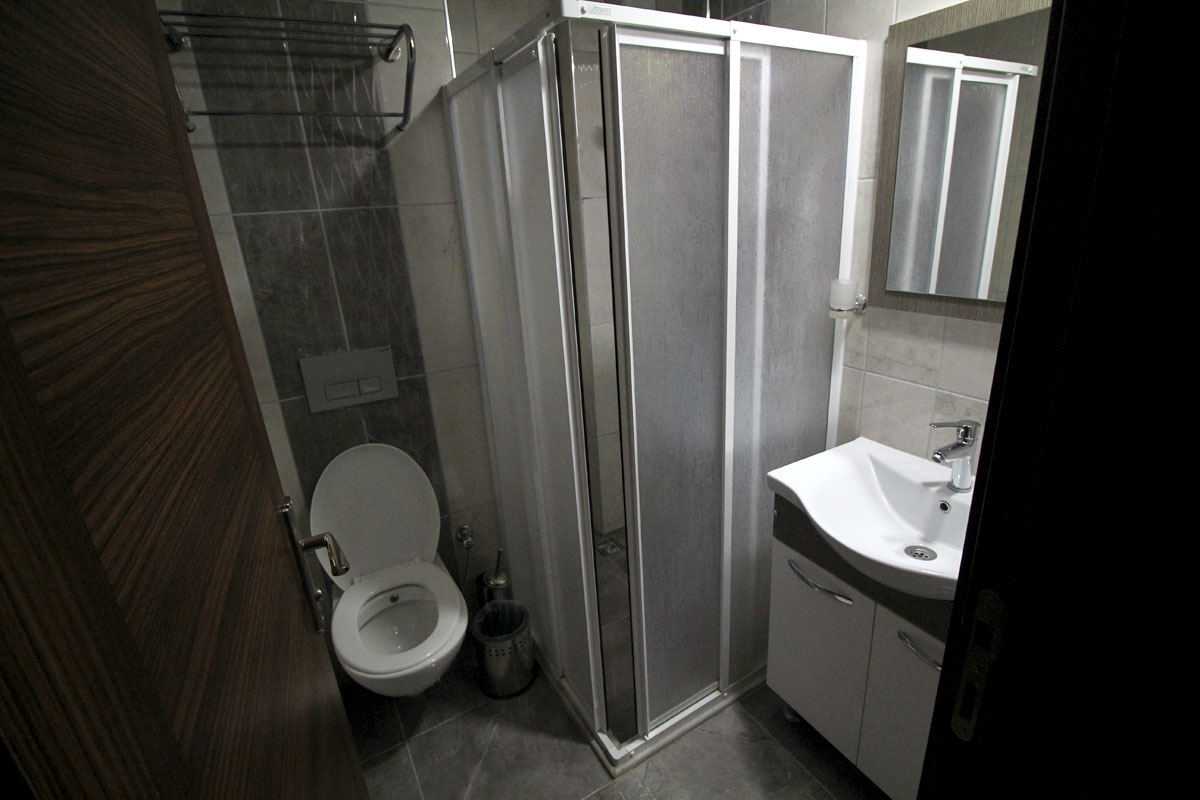 Room balcony overlooking the restaurant and swimming pool. They drain the pool during winter.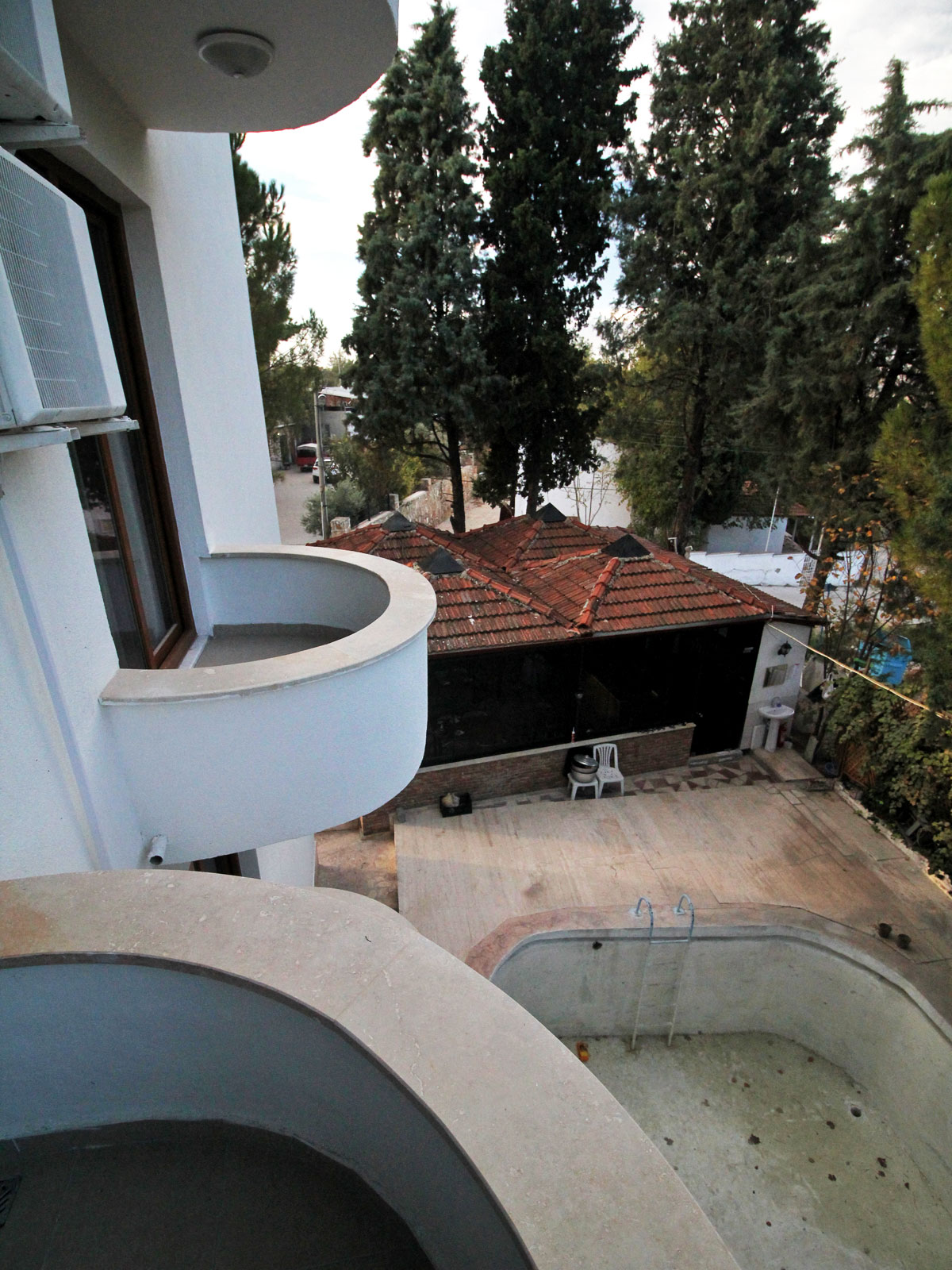 Here's a short video I put together of the room. You'll get a better feel for the space after watching this.
Swimming Pool
A closer look at the (now) empty pool. In use in fairer weather, they fill it with the same calcium-rich water that flows through the travertines. According to Halim, the water is nice but it can dry out your skin.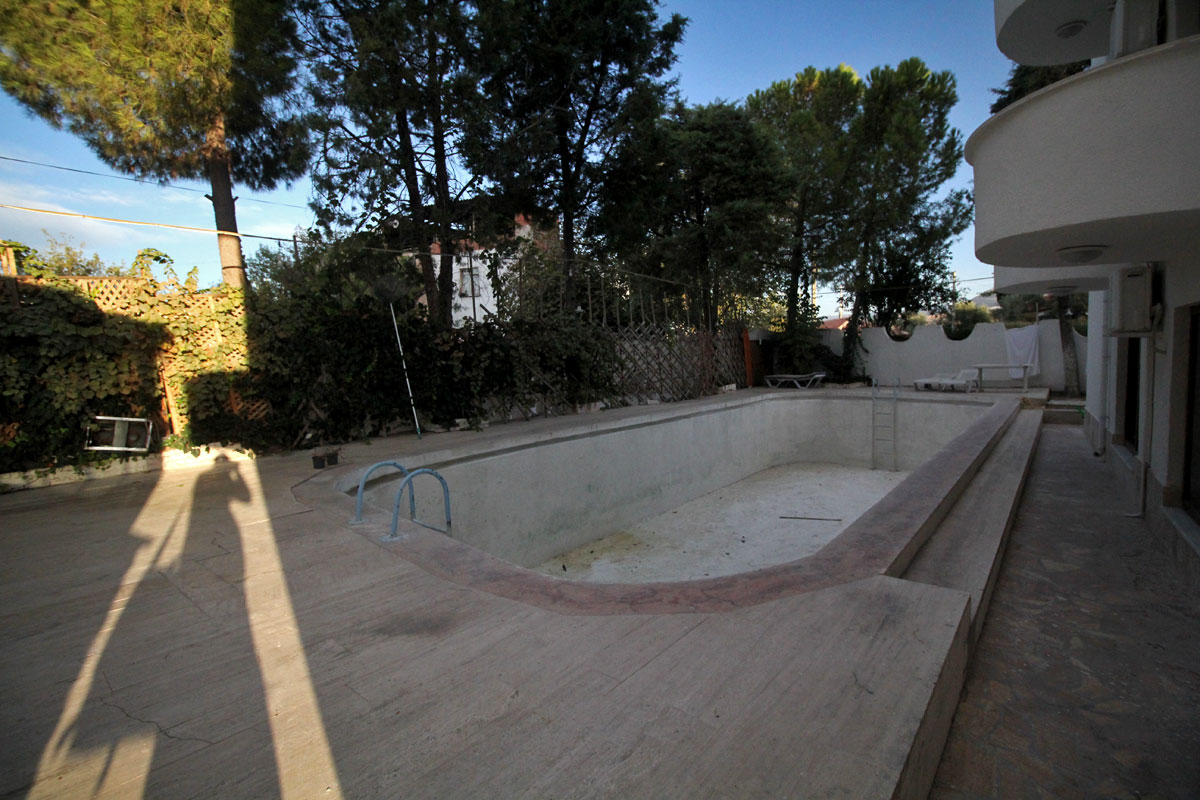 Hotel & Reception Area
The hotel has 24 rooms. They have twin, double, and triple rooms, as well as 6-bed female and 4-bed male dorm rooms.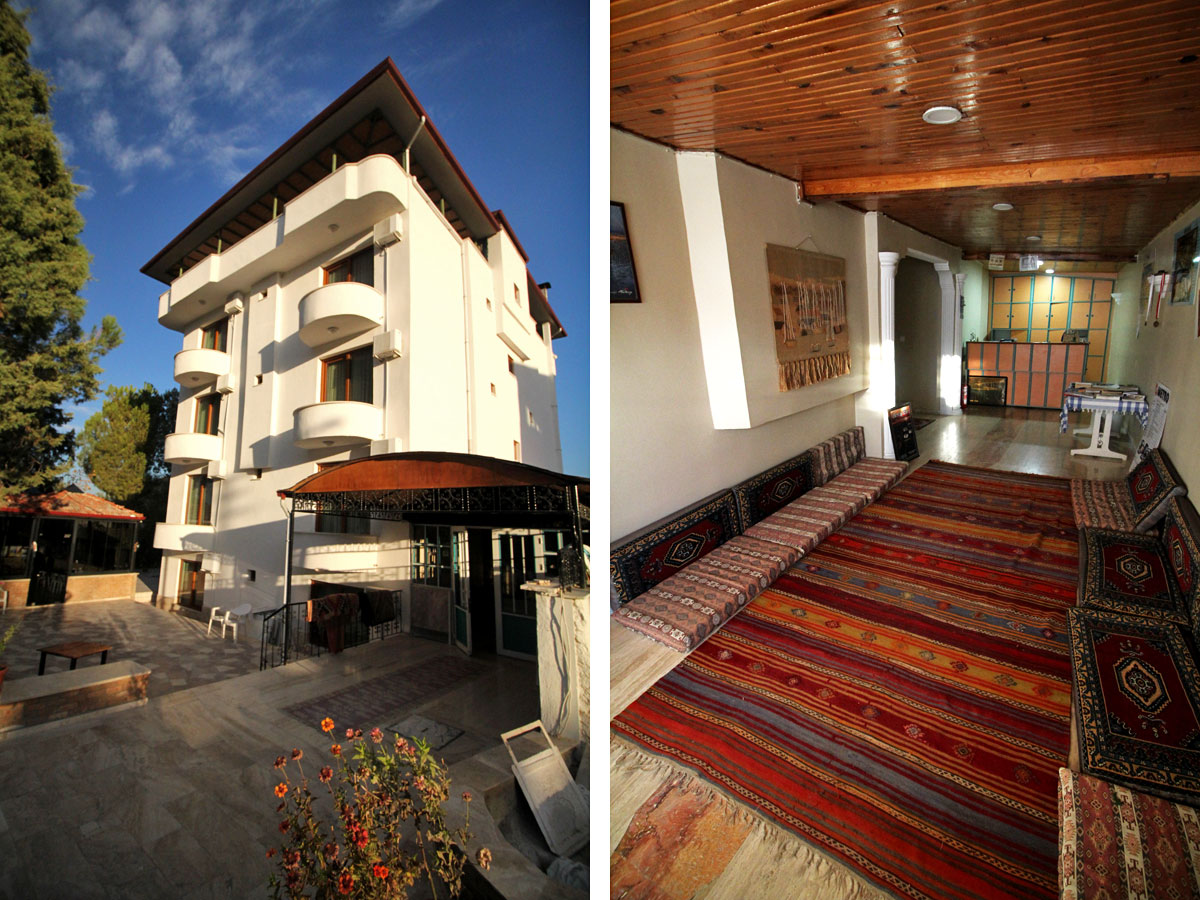 Dining Area
Adjacent to the hotel is this detached space where they serve all meals.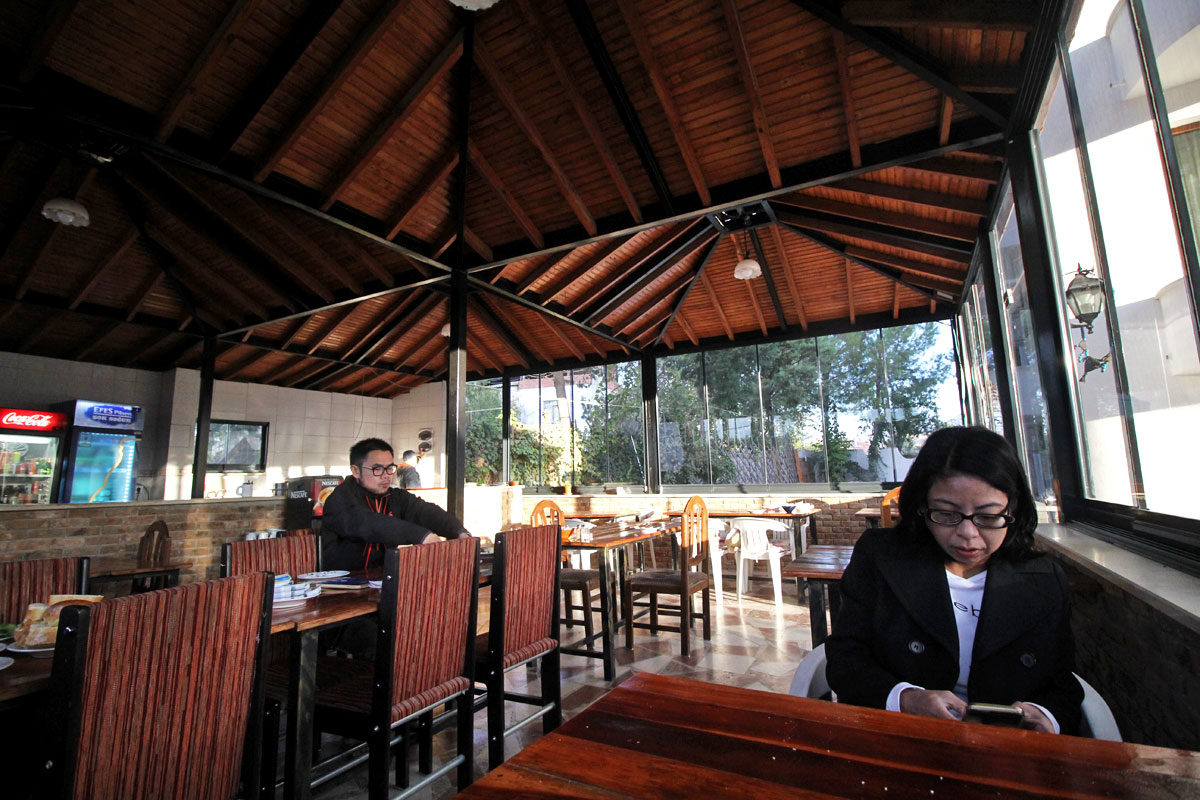 Like sunshine on little plates. Turkish breakfast is always a joy.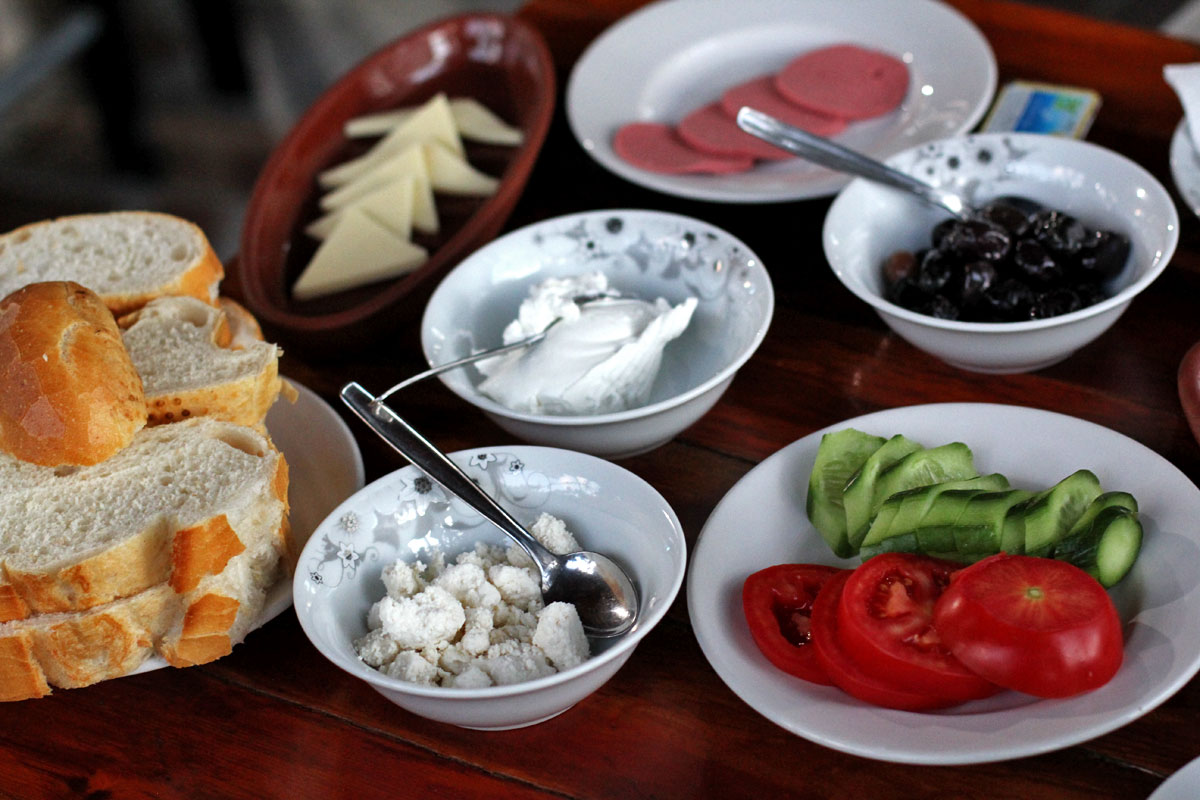 Only breakfast is included in the room rate but you can have lunch and dinner here as well. Halim's mother is a fabulous cook. Here's a delicious plate of lamb kebabs for 30TL, if I remember correctly.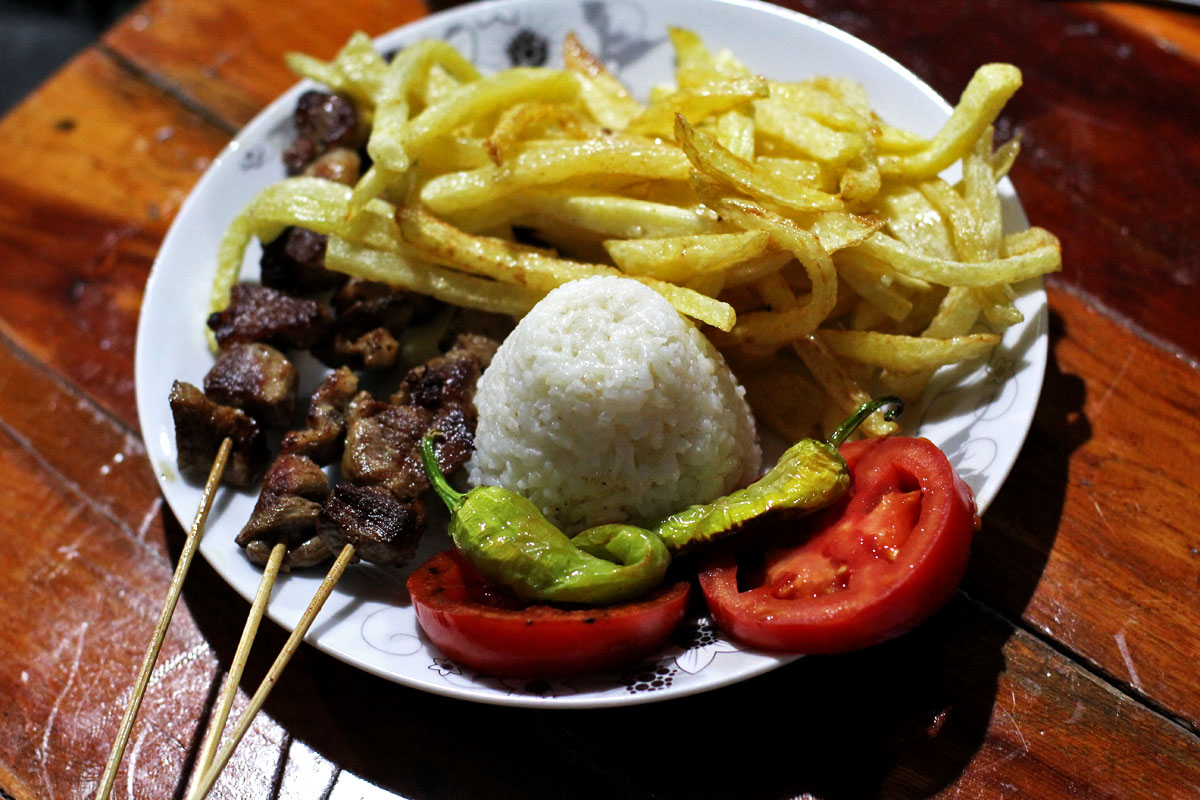 Of course, with Halim and his family being so generous, that plate of kebabs came with a few extras like bread, pickles, tomatoes, and eggplant. Heavenly! 🙂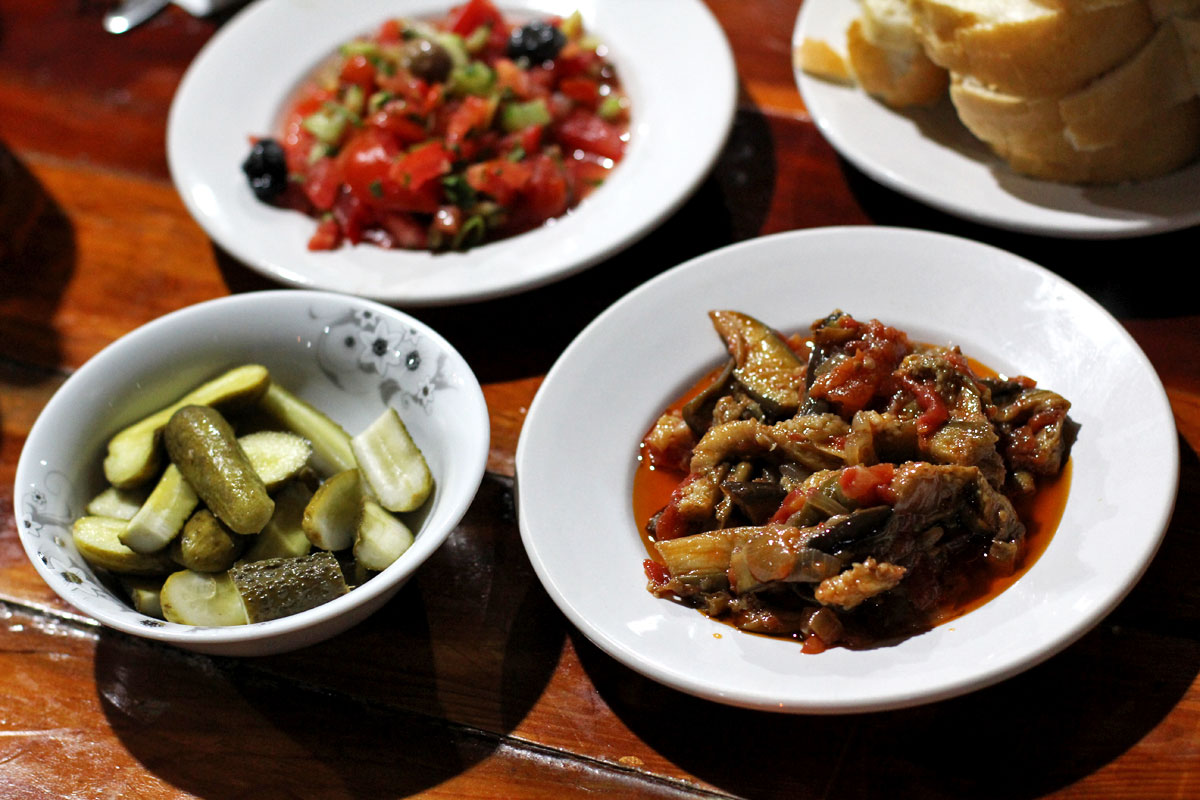 As described at the top of this post, Halim went above and beyond his duties as host.
We hadn't made any arrangements for hotel pickup but he called us on our mobile phone when our bus to Denizli ran late. When we finally arrived in Pamukkale, he picked us up from the town center and drove us to the hotel to check in. Since time was short and we only had that afternoon to explore Hierapolis and the travertines, he drove us all the way to the top of the plateau, to the north entrance of the archaeological site. We didn't understand it then but this act of kindness was a huge timesaver. You'll see what I mean when you get there.
On top of that, our bus to Cappadocia wasn't leaving until 11PM the next night so he let us keep our room well after checkout at no extra charge. We didn't even have to ask. It was low season at the time so he offered to let us stay as long as we needed. When it came time to go, he drove us to the stop where we could catch a minibus back to Denizli. He even asked a local, who was waiting to catch the same minibus, to make sure that we got to Denizli's otogar (bus station) safely. How nice was that?!
With hospitality like this to complement comfortable rooms at an unbeatable value, it's a foregone conclusion that we'll be staying at Bellamaritimo again on every return visit to Pamukkale. Thank you so much for the hospitality Halim! Our visit was perfect thanks to you. 🙂
Day trippers to Aphrodisias may be interested to know that Halim can arrange for private transportation to the archaeological site as well. We paid 215TL each for round trip transportation to Laodicea, Kaklik Cave, and Aphrodisias. This included entrance fees to all sites. If interested, be sure to mention it in your reservation request.
You can make a reservation through Booking.com or Agoda. Be sure to check both sites to find the best deal.
Bellamaritimo Hotel, Pamukkale, Turkey
Menderes Cad. No 40 Pamukkale, Aegean Region, 20280, Turkey
Tel: +90 258 272 2386
Website: bellamaritimohotel.com
Email: hotelmaritim@gmail.com
Approximate Room Rate: 23.40 Euros per night (as of Nov 2015)
HOW TO GET THERE:
Pamukkale is around 18 km north of Denizli. Minibuses depart every 15-20 mins from gate 76 at the lower level of Denizli's otogar. For no more than 5TL, these will drop you off on the main street below the central mosque in Pamukkale.
From the main road of Mehmet Akif Ersoy Blv, turn into Kuzey Sok. This will become Menderes Caddesi. Walk down Menderes Caddesi about 250-300 meters and the hotel will be on your right. Pamukkale is a small town so you shouldn't have too much trouble finding it. If you have Sygic Travel and pocket wifi, then you can use GPS to track down the hotel.
MAKE A RESERVATION: Booking.com | Agoda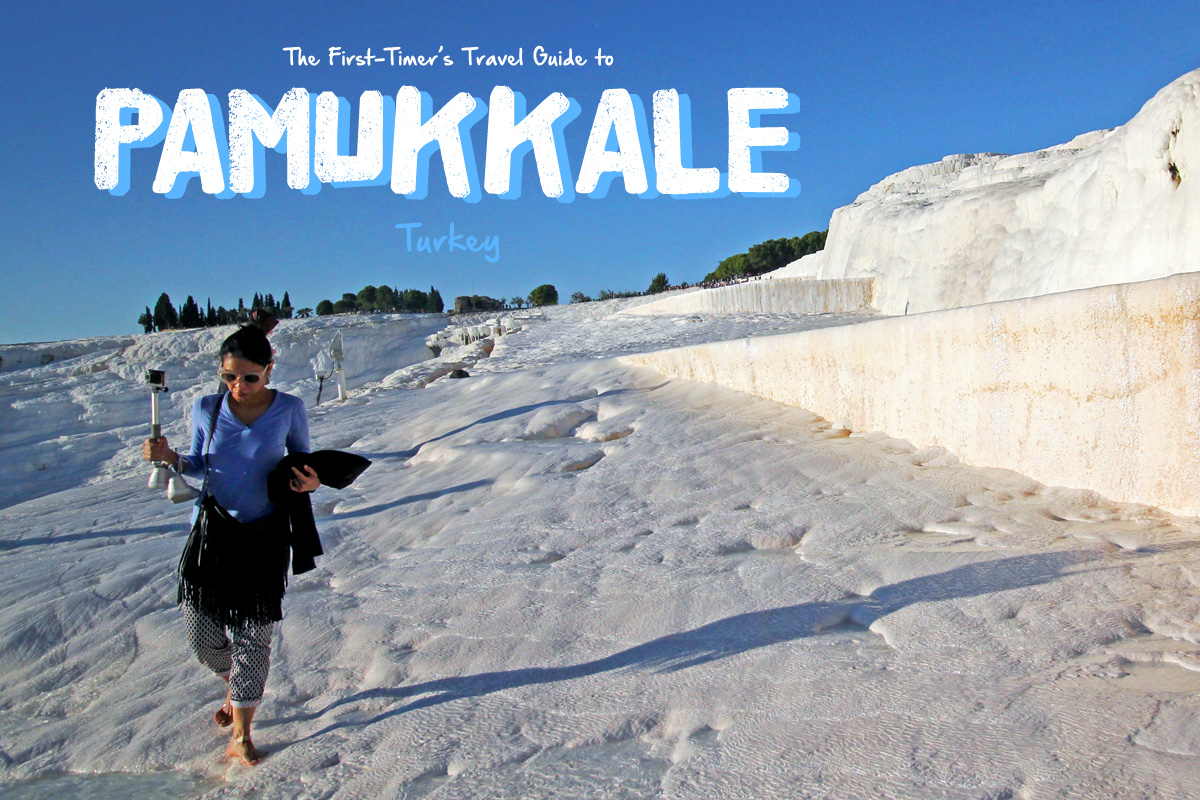 Disclosure
The hotel links in this post are affiliate links. If you make a reservation, then we'll get a small commission at NO extra cost to you. We really appreciate your support as this helps us keep this website going. Thank you!