Pamukkale is renowned for its travertines. So stunning are these white calcium cascades that they attract over 2 million visitors each year, making them Turkey's most popular tourist destination. A breathtaking sight, did you know that you can see them underground as well?
Referred to as the "Underground Pamukkale", Kaklik Cave is a lesser known destination that boasts the same travertine structures as its more famous neighbor, except they're smaller and found inside a cave. Located around 45 km from Pamukkale, the cave was discovered after the collapse of its roof and has only been open to the public since 2002.
Kaklik Cave: "Underground Pamukkale"
Into the belly of the beast. The circular entrance measures 11-13 meters in diameter.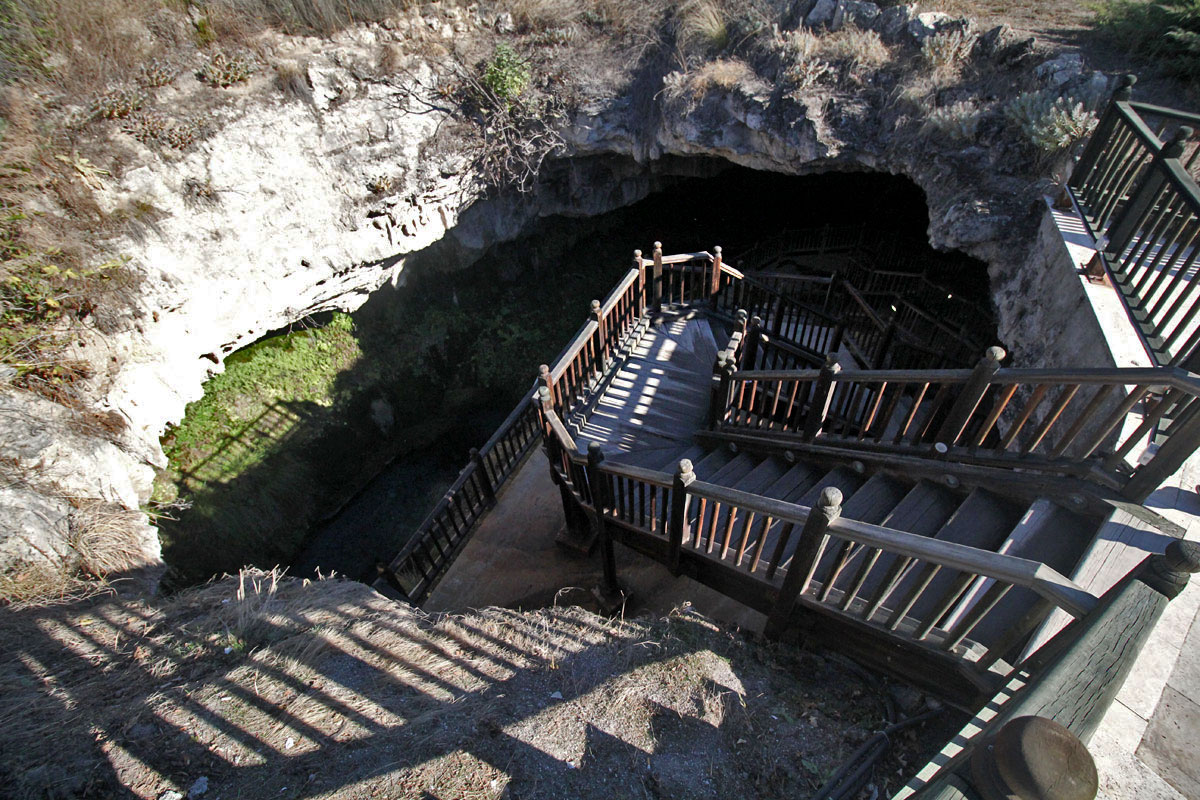 You'll notice the pronounced smell of sulphur when you enter the cave. It's because the water that flows through here contains sulphur and a high amount of sodium bicarbonate. It's for this reason why locals have named the place Kokarhamam Pinari, which means "Smelling Bath Foundation".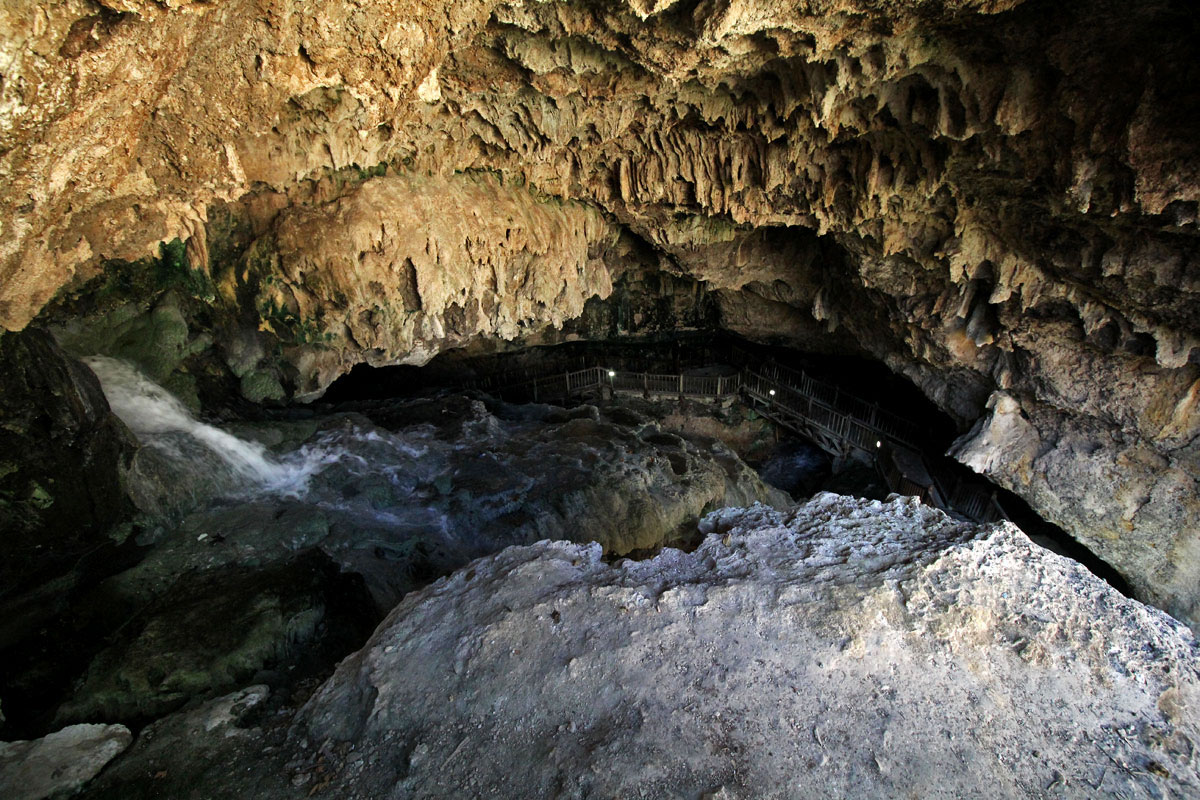 Enchanting blue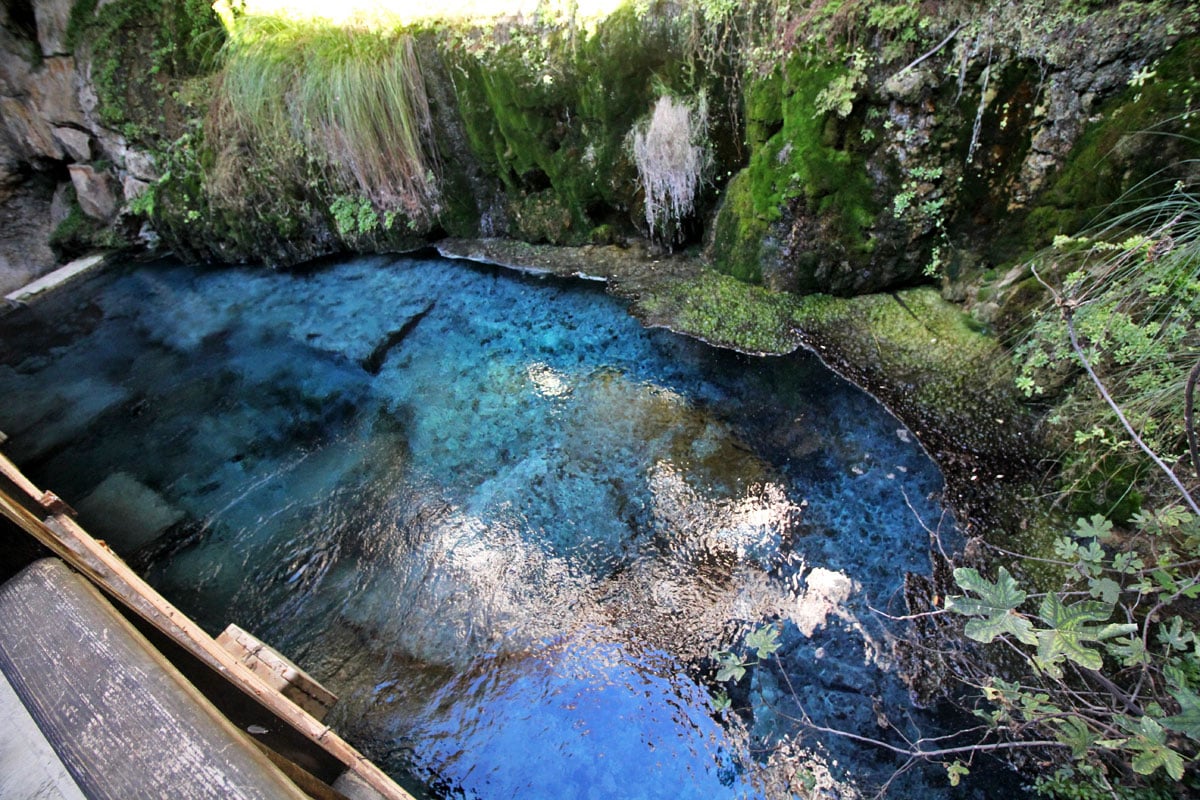 Roughly 190 meters long, the deepest point of the cave is about 14 meters from the entrance.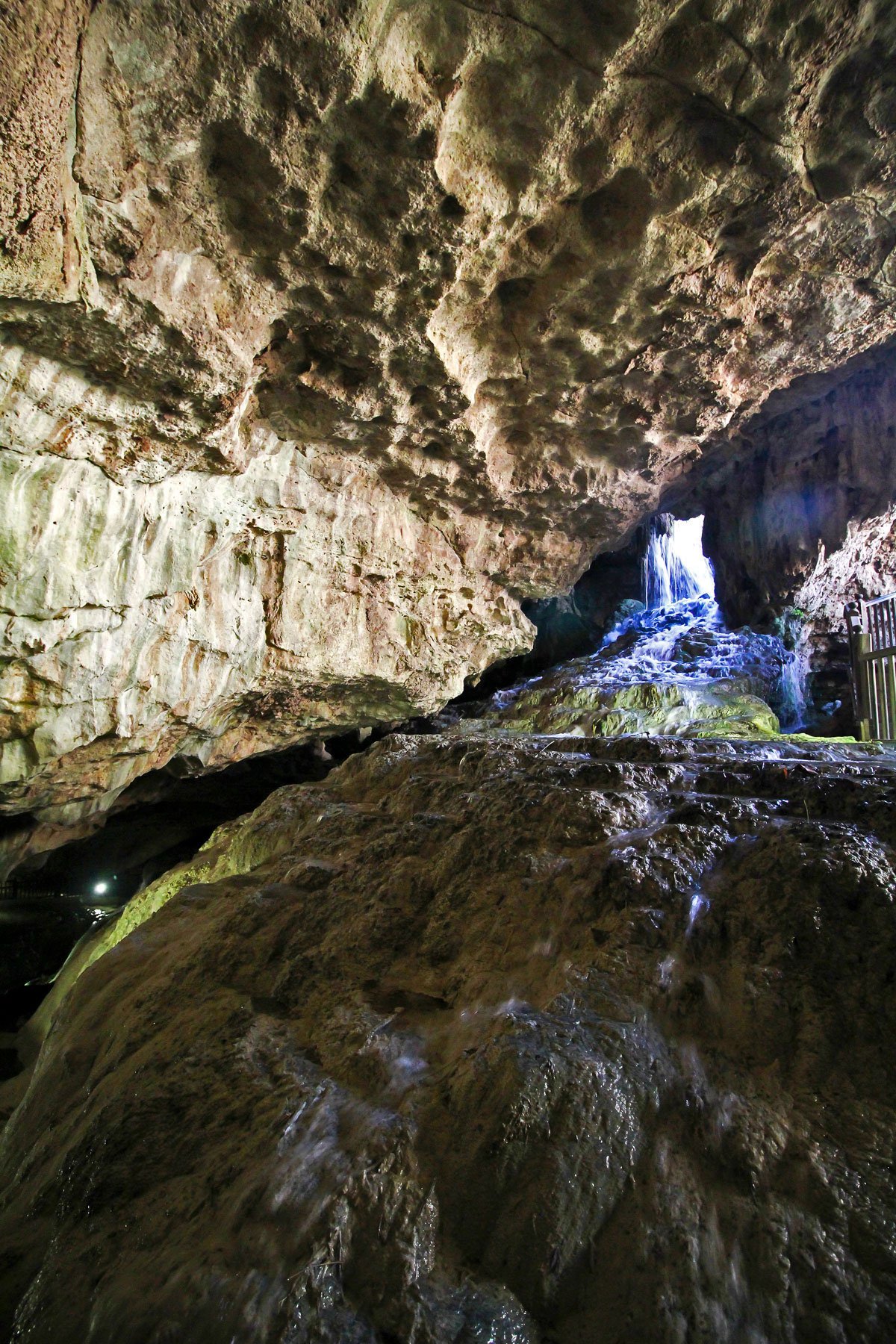 Beautiful isn't it? Like the spa city of Hierapolis, the cave's mineral-rich water is prized for its health benefits.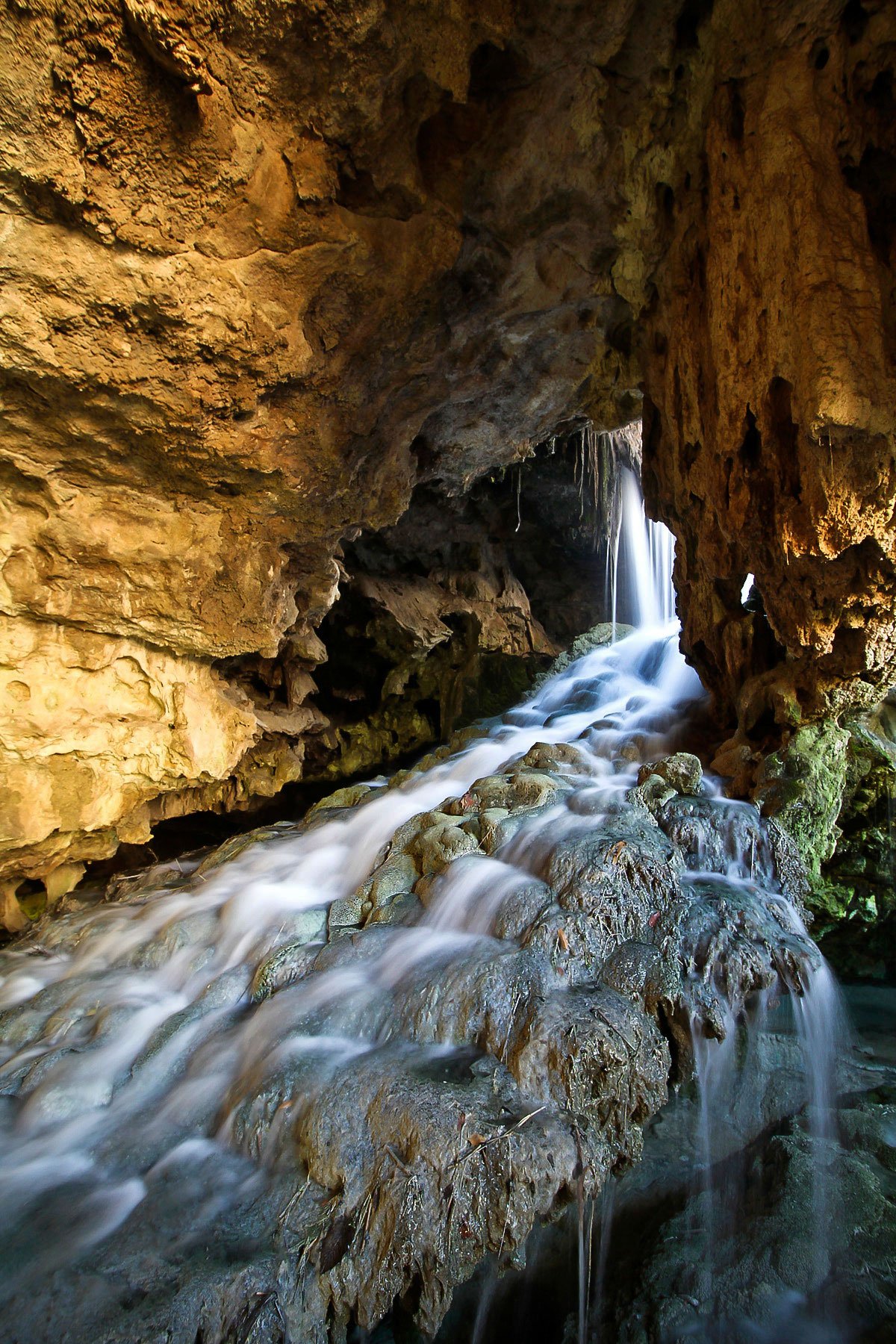 Underground Pamukkale indeed! Like the Hierapolis hillside, the calcium precipitates from the water, adheres to the soil, and forms white calcium cascades frozen in stone called travertines.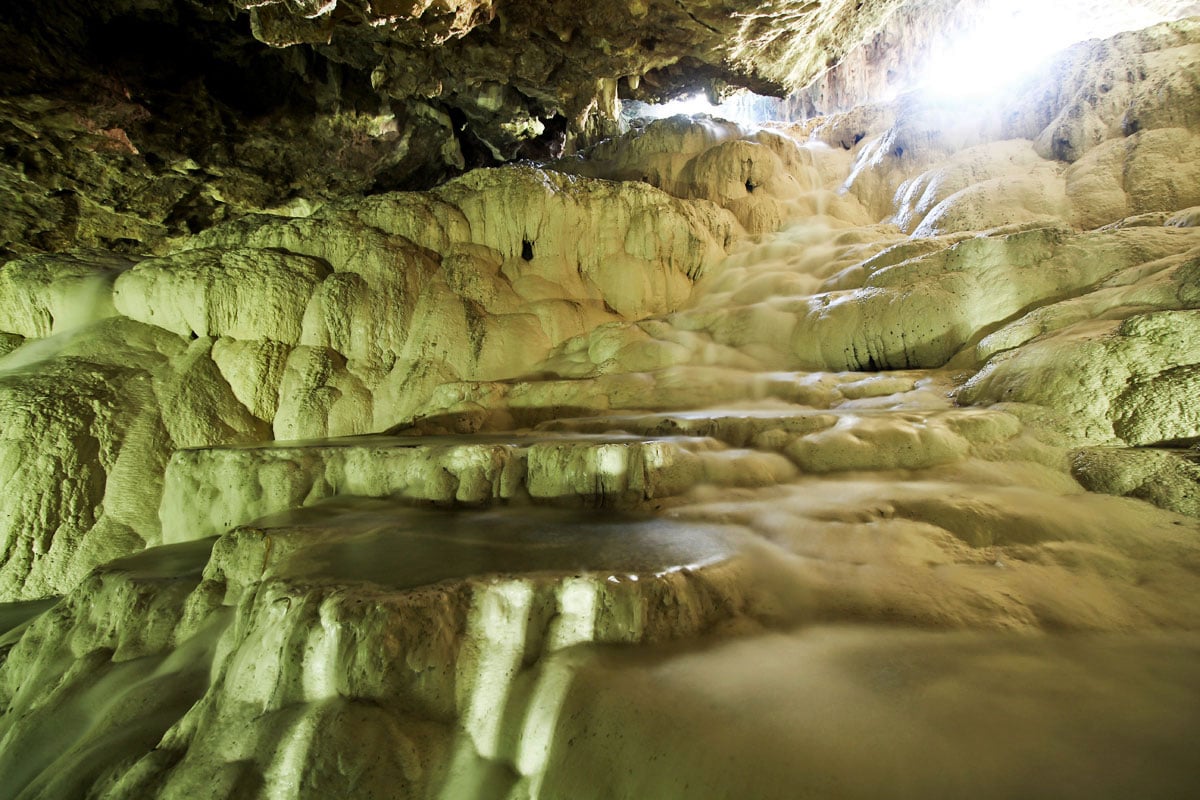 The Pamukkale travertines stand alone, but it's interesting to see them underground like this as well.

Note the soppy walkway. Much water flows through here and spills onto the platforms so be sure to wear adequate footwear.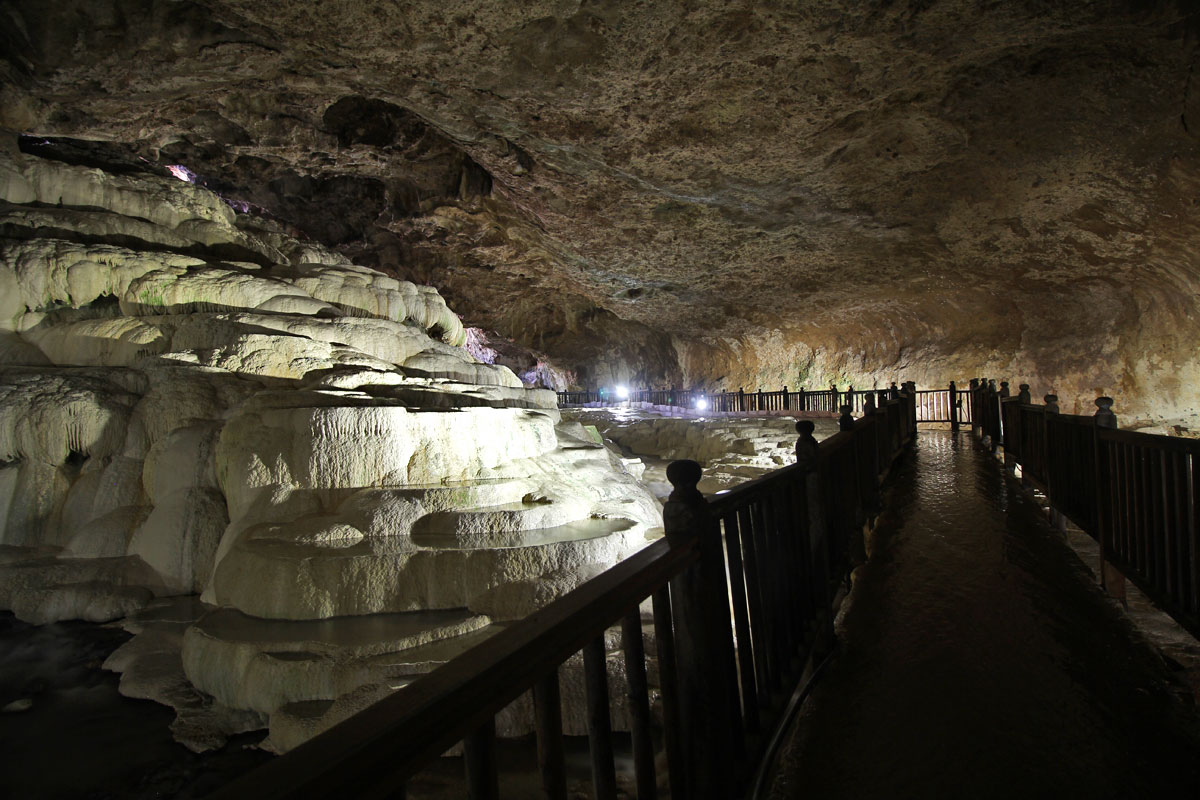 Nature is amazing. "Amazing" gets thrown around a lot these days but there's no better way to describe this. The sheer diversity of Turkey's landscape in unlike any other.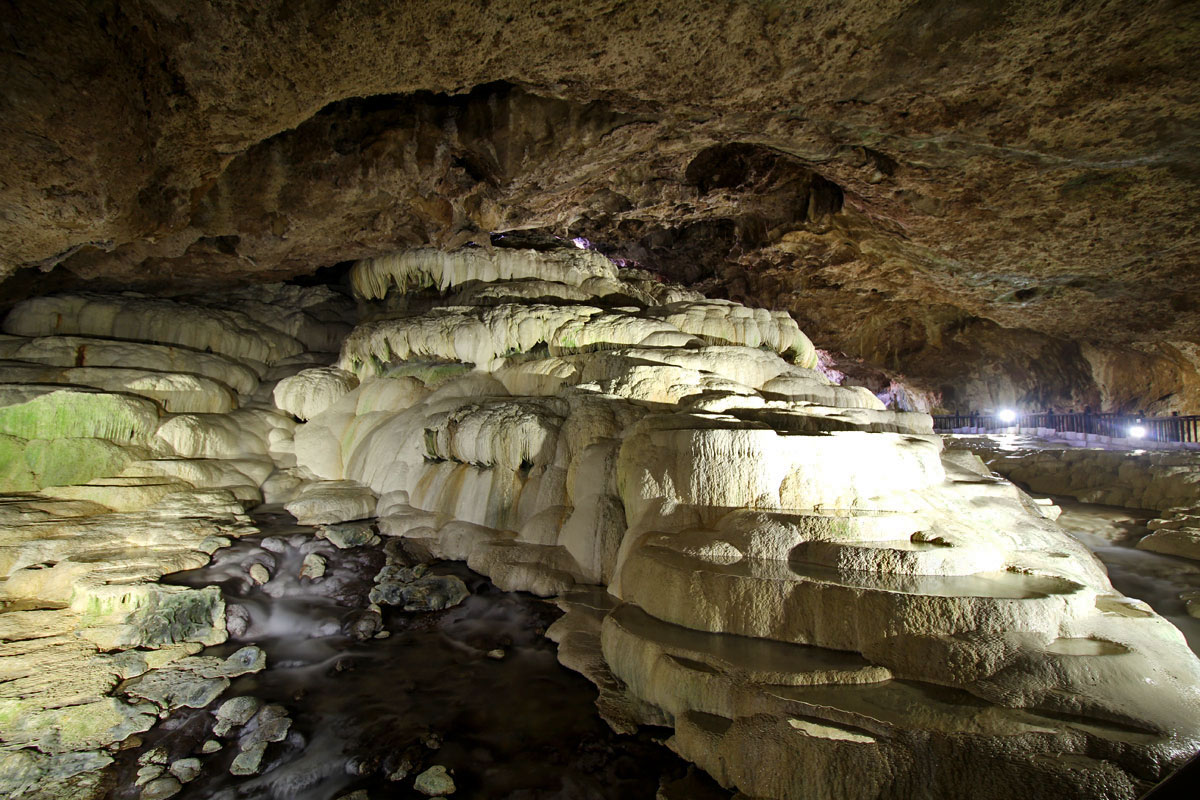 The pathway goes into the cave and around the travertines so you enter on one end and come out the other. Kaklik Cave is small so you'll need no more than 15-30 minutes to go through it and snap a few photos.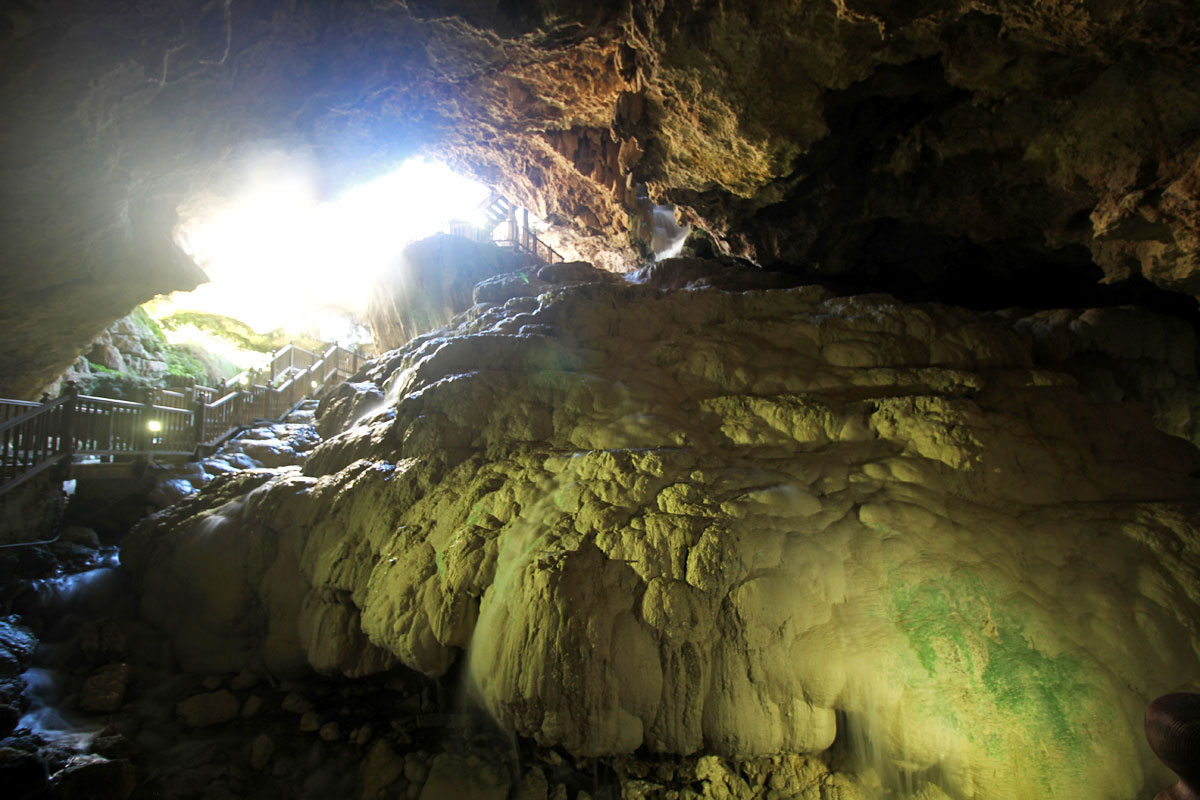 A final look at the travertines. You can't really see it in this picture but water is running all across the face of this rock and forming pools beneath the platform we were walking on.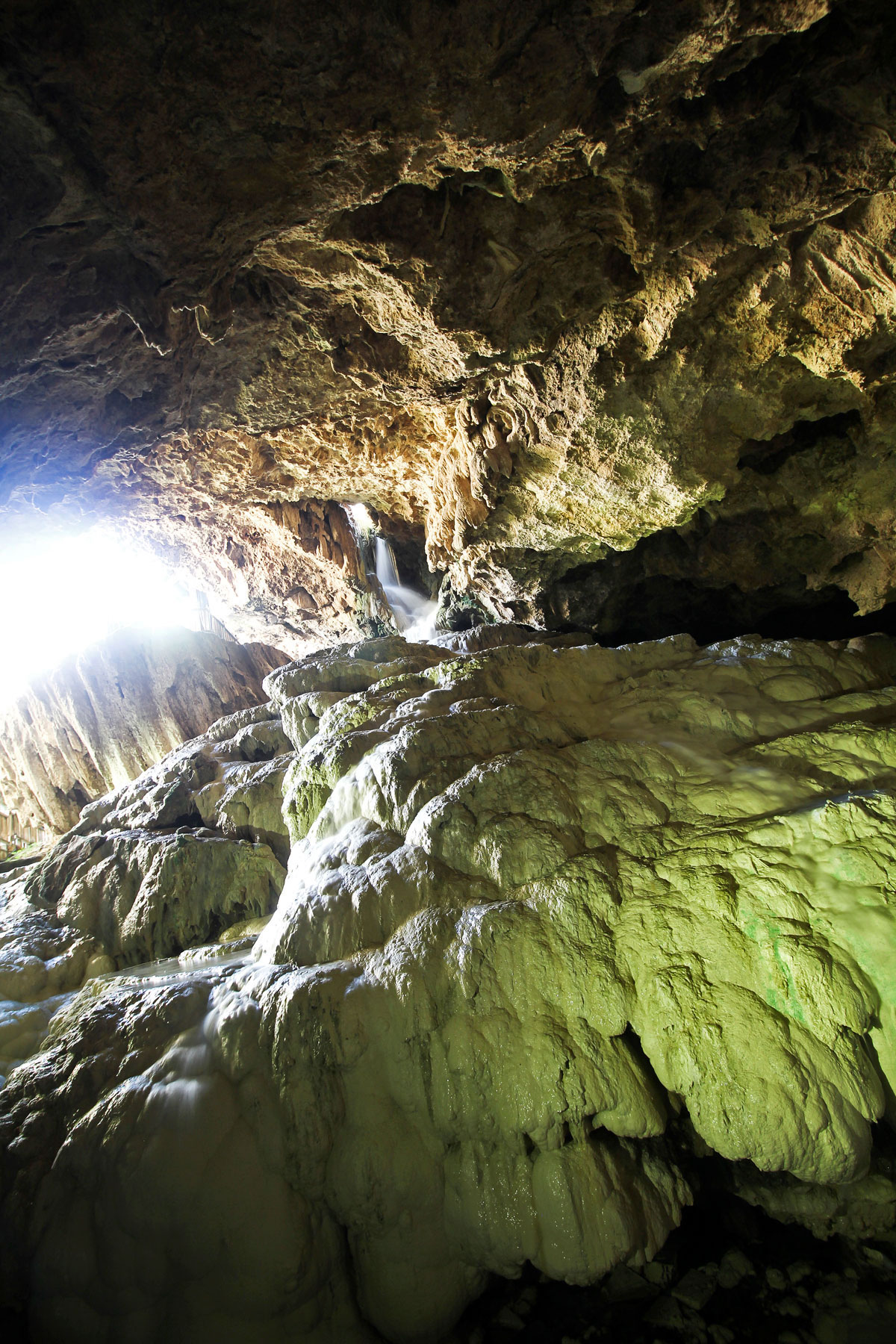 Around 45 km from Pamukkale and 30 km from Denizli, we visited Kaklik Cave en route to Aphrodisias. We paid 215TL each (entrance fees included) for round trip private transportation to Aphrodisias, Laodicea, and Kaklik Cave which we arranged with our hotel — Bellamaritimo. The cave is out of the way so this may be your best option if you already have plans of visiting Aphrodisias.
Based on Luceferina M's review on TripAdvisor, you can also take a minibus to the cave from Denizli's otogar (bus station). Her advice below:
"In the otogar you ask for the local bus to Kaklik and when you meet the driver you will ask him to drop you to the cave of Kaklik (the visit of the cave is not on the road of the bus, but if you [express] your desire to see this little wonder, the driver will accept for 20TL/person. In our case, we were 2 persons. The trip will be around 30 km from Denizli, and another 6 km [to] the village of Kaklik. The driver will wait for you around 40 mins at the entrance of the cave and it is enough to visit the cave and to take wonderful pictures inside."
Not sure if this will work every time but it's worth a shot. Once you get there, entrance to the cave is 5TL per person.
Kaklik Cave, Pamukkale, Turkey
Kaklik Town, Honaz County, Turkey
Entrance: 5TL
HOW TO GET THERE:
As described above, Kaklik Cave is out of the way so it's best to make a quick stop here en route to Aphrodisias. If you're not going to Aphrodisias and don't have a rental car, then you can try following the advice of Luceferina M above.
Disclosure
Some of the links in this post are affiliate links, meaning we'll get a small commission if you make a purchase or reservation at NO extra cost to you. We really appreciate your support as this helps us keep this website going. Thank you!