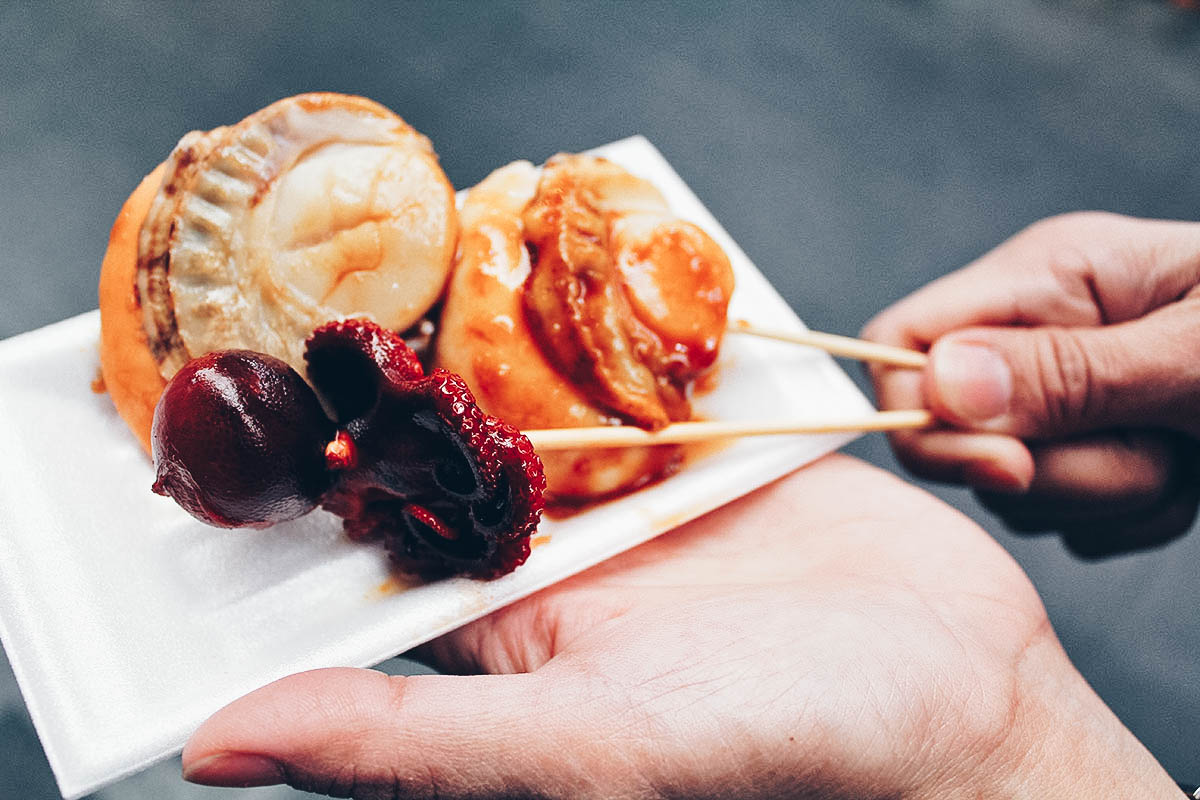 Kuromon Ichiba Market: Where to Eat Oishi Street Food in Osaka, Japan
I first saw these red octopuses on tableforthreeplease.com. The writer (Anonymous Paul) had spent a few days in the Kansai region, visiting temples and shrines and eating the most fantastic food.
Of all the pictures that he posted on his blog (and there were many), the one of the glazed baby octopus on a stick is what I remembered the most. The fact that it stayed with me reminded me just how much I love street food (and cephalopods). For me, eating really good street food is something I look forward to on any trip, and the thought of enjoying it here in Japan, in the land of sushi and the freshest seafood, had me foaming at the mouth.
Reading about Kuromon Ichiba Market and its wealth of ocean-fresh street food, there was no way in hell we were leaving Osaka without having a curbside feast here.
A 10-15 minute walk from the Shinsaibashi / Dotonbori areas, Kuromon Ichiba translates to "Black Gate", and is in reference to a large, black gate that once rested nearby.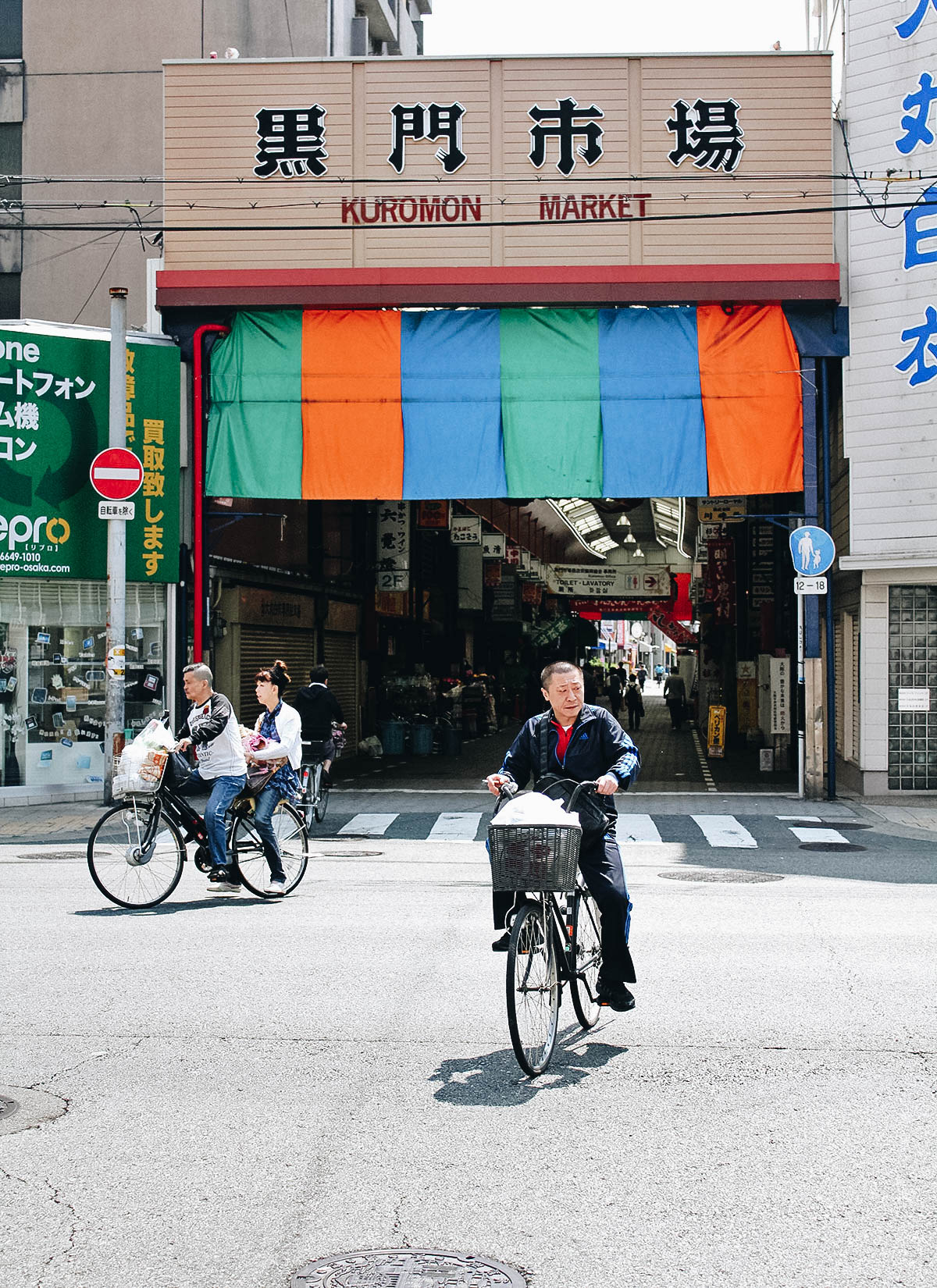 Nicknamed "Osaka's Kitchen", many of the city's chefs purchase their ingredients here.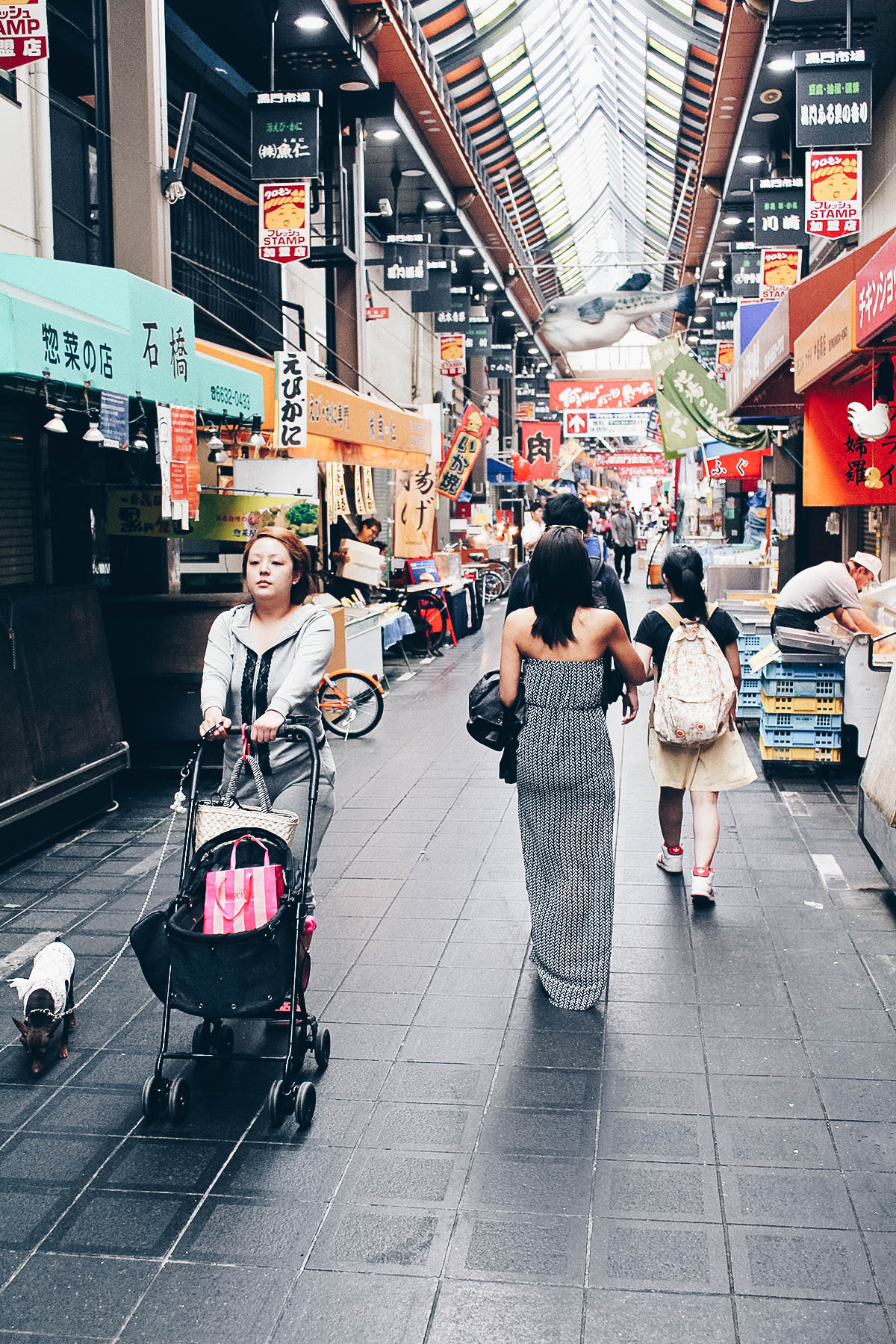 Where should we begin? So many delicious-looking choices!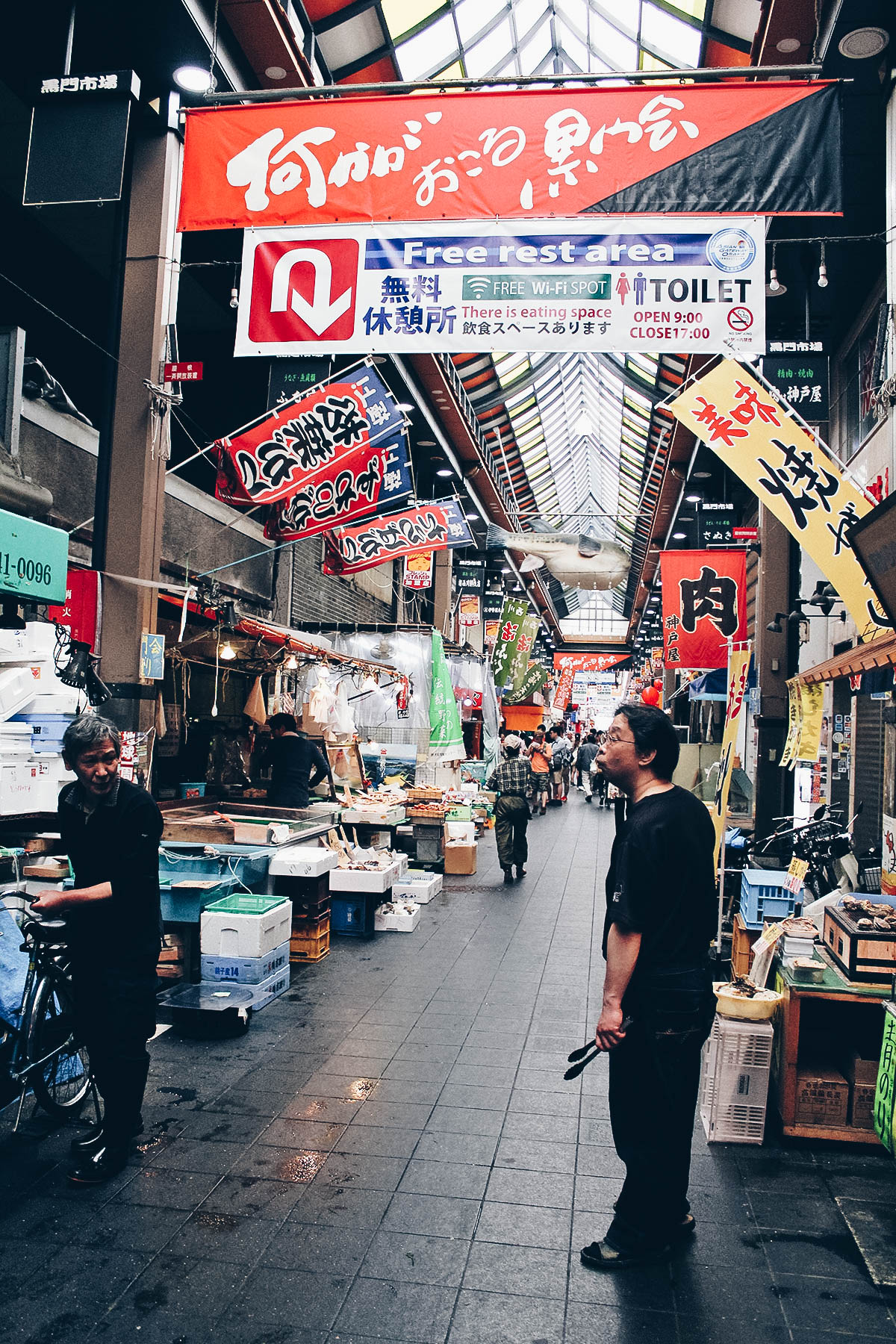 Soft shell crabs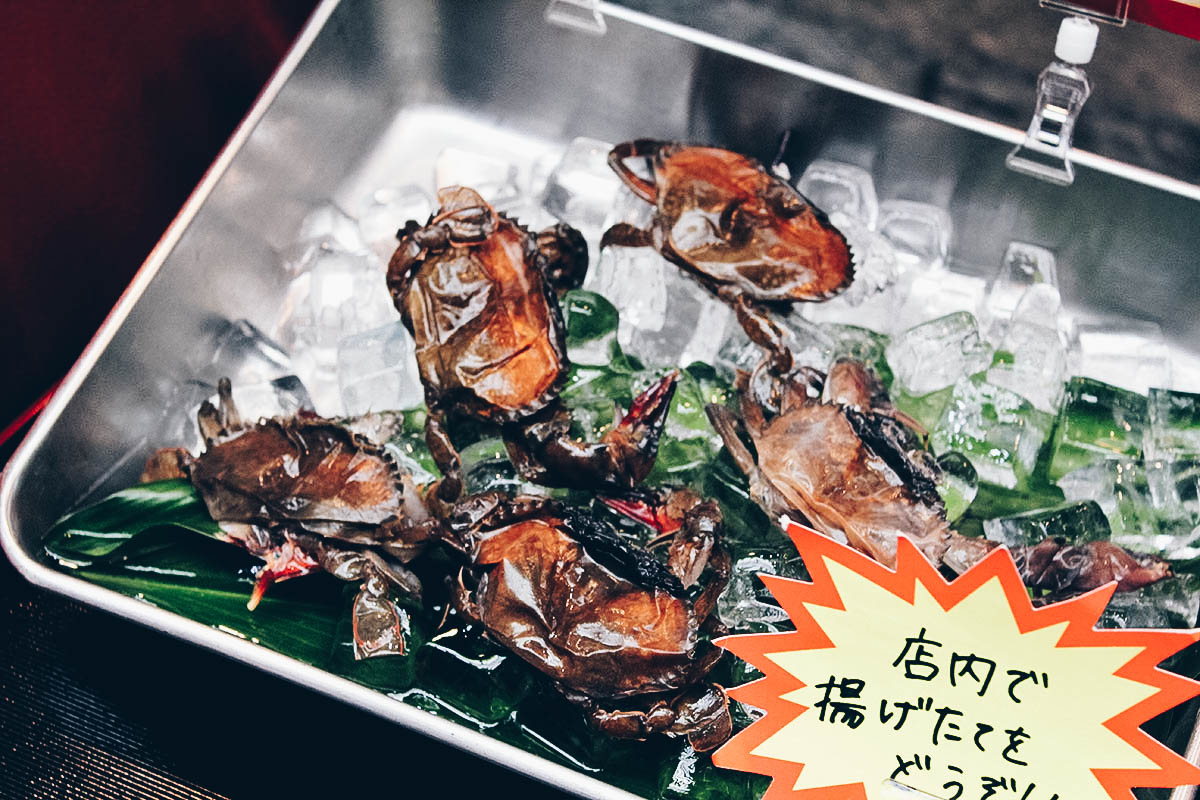 Scallops and snails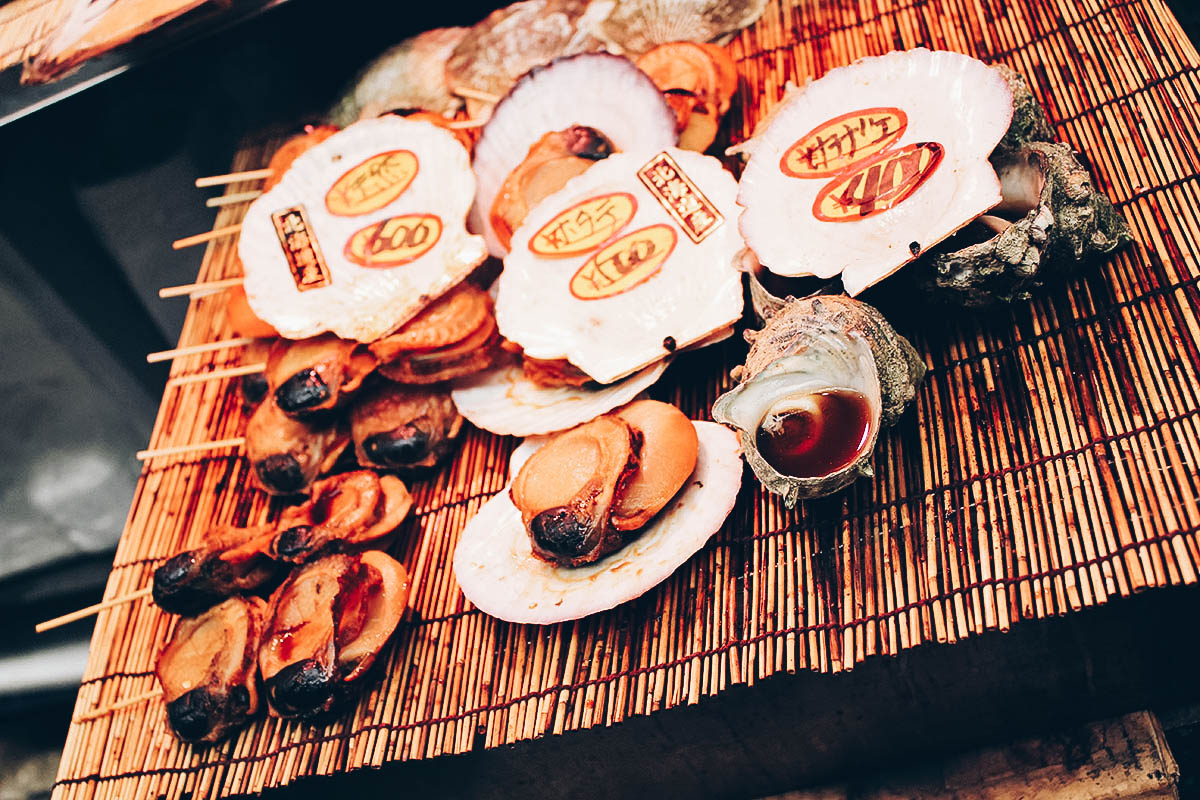 Escargot on steroids. Each of these giant snails went for ¥400. Really good.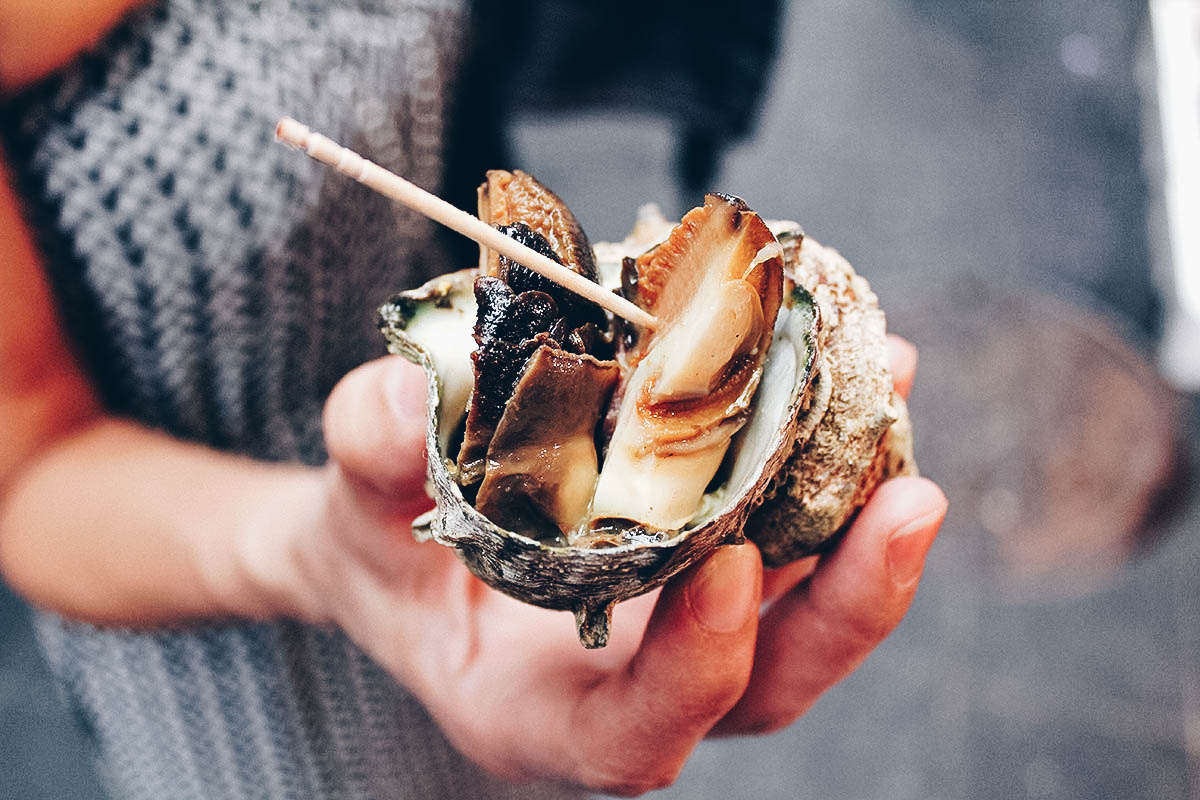 Unagi (freshwater eel)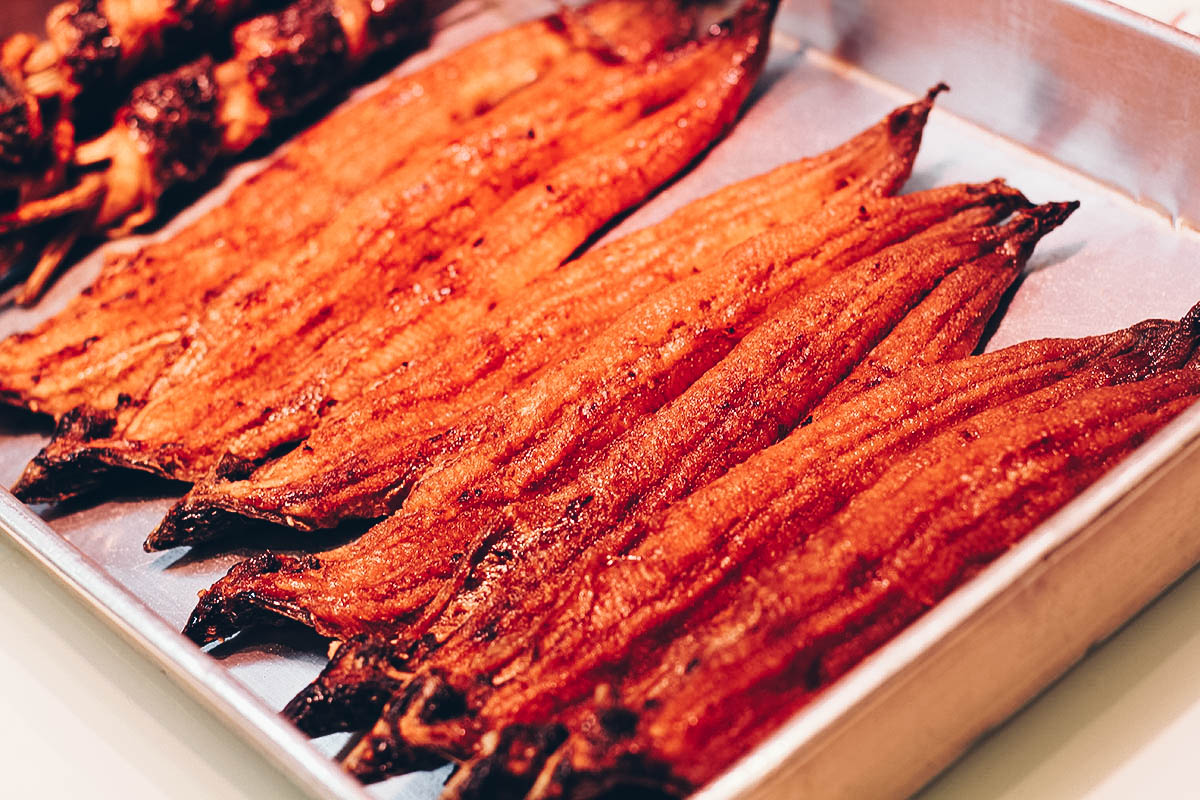 Huge snow crabs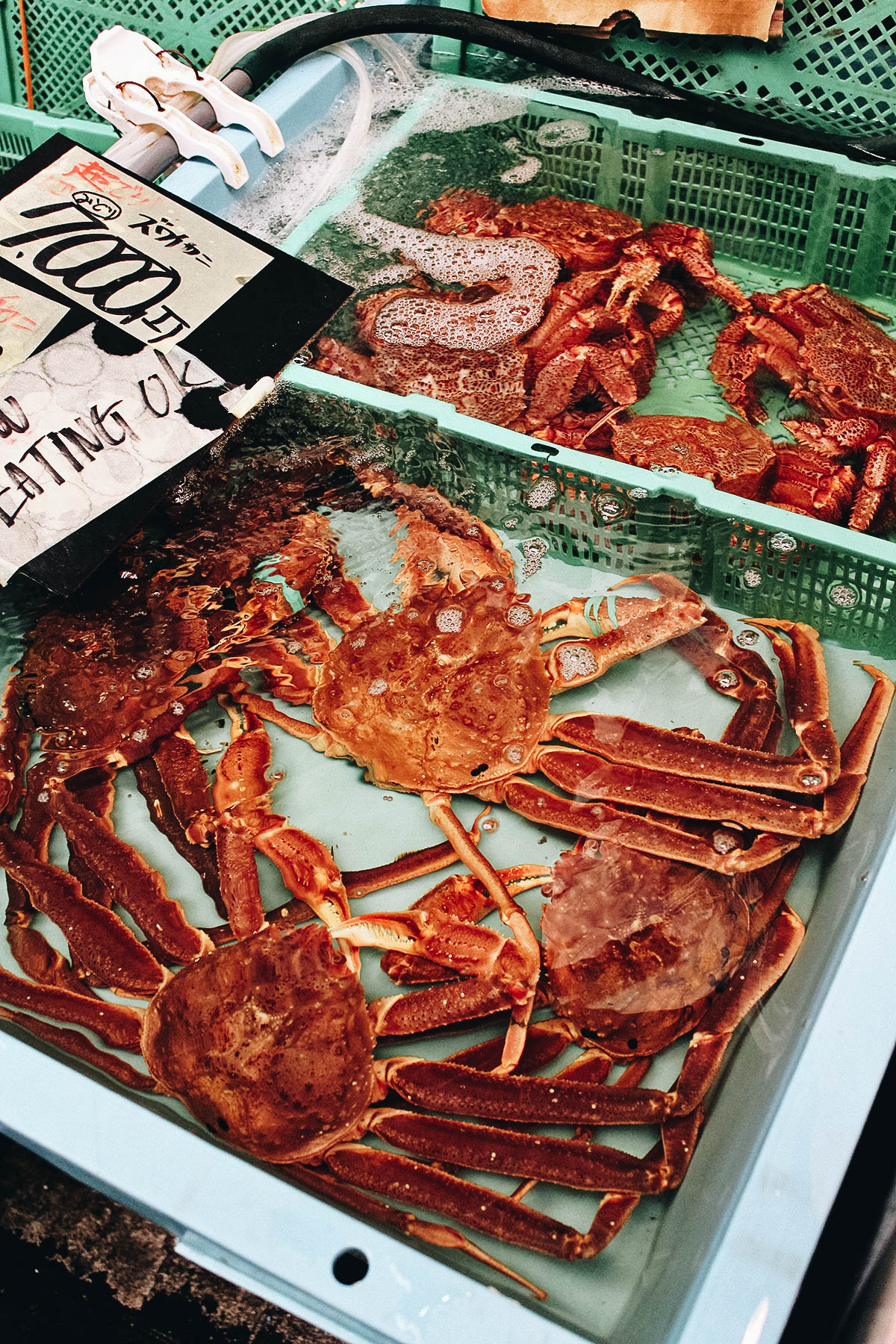 Oyster man grilling then shucking our lunch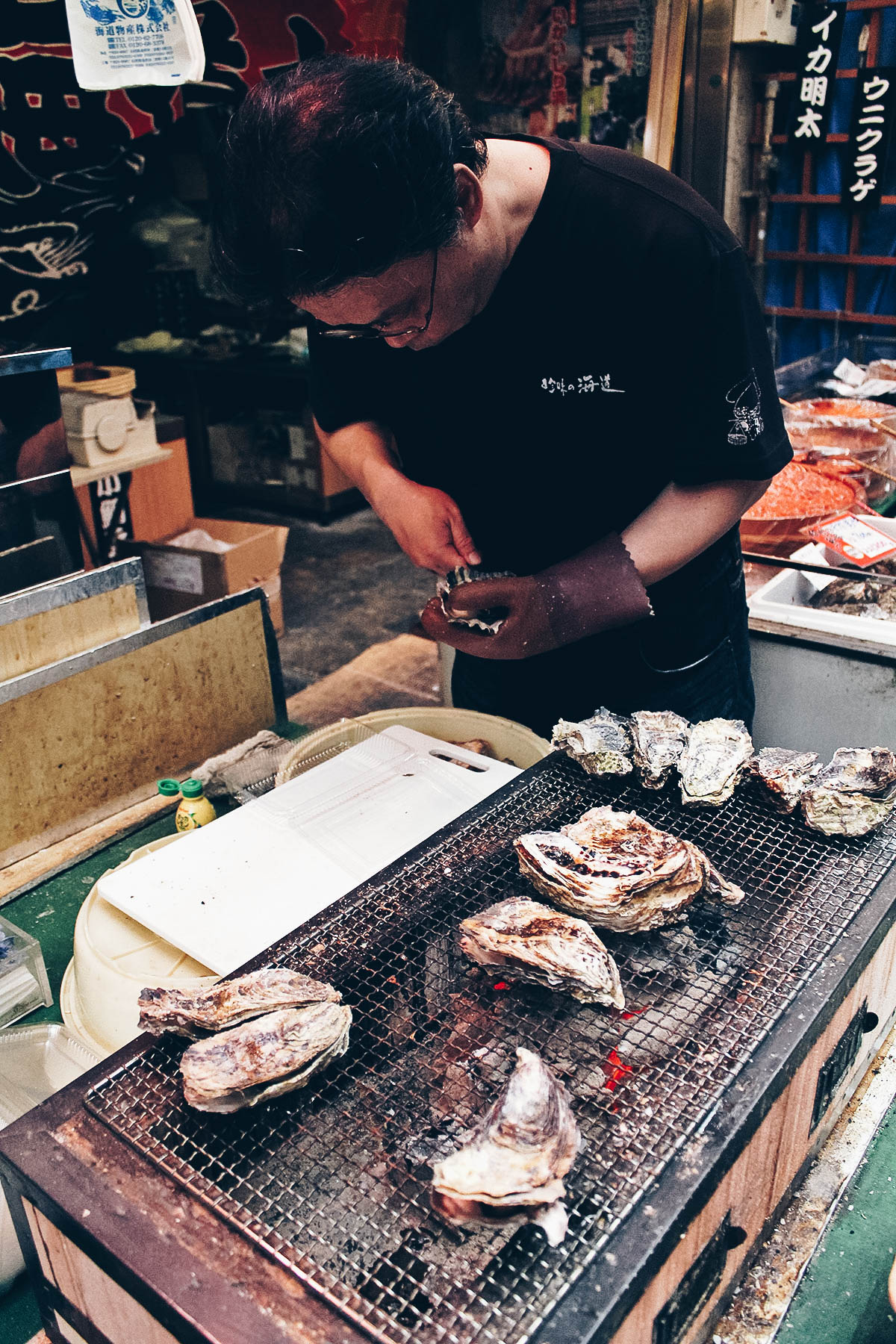 We got these three pieces for ¥500. Just look at the size of the one on the right! So fresh and delicious.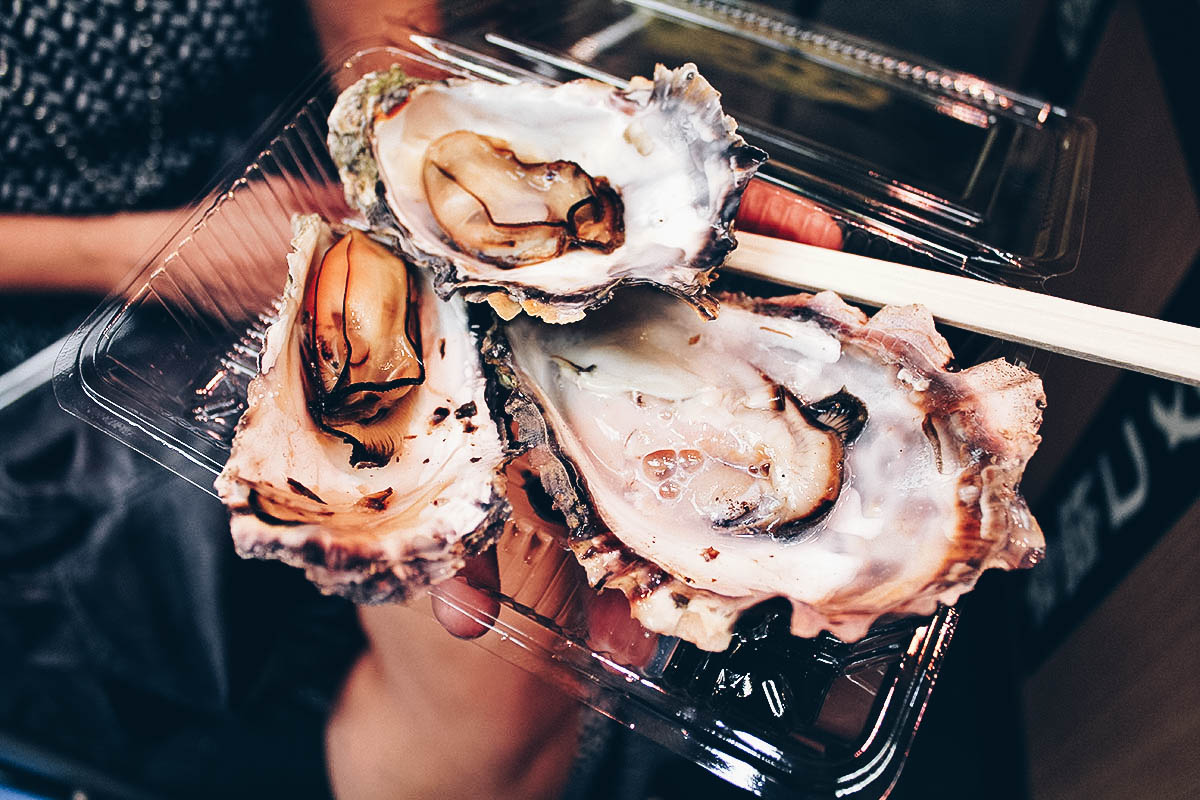 Maguro kama (tuna jaw). We Filipinos love tuna jaw, but these were way better than anything we've had in the Philippines. Each jaw went for ¥980.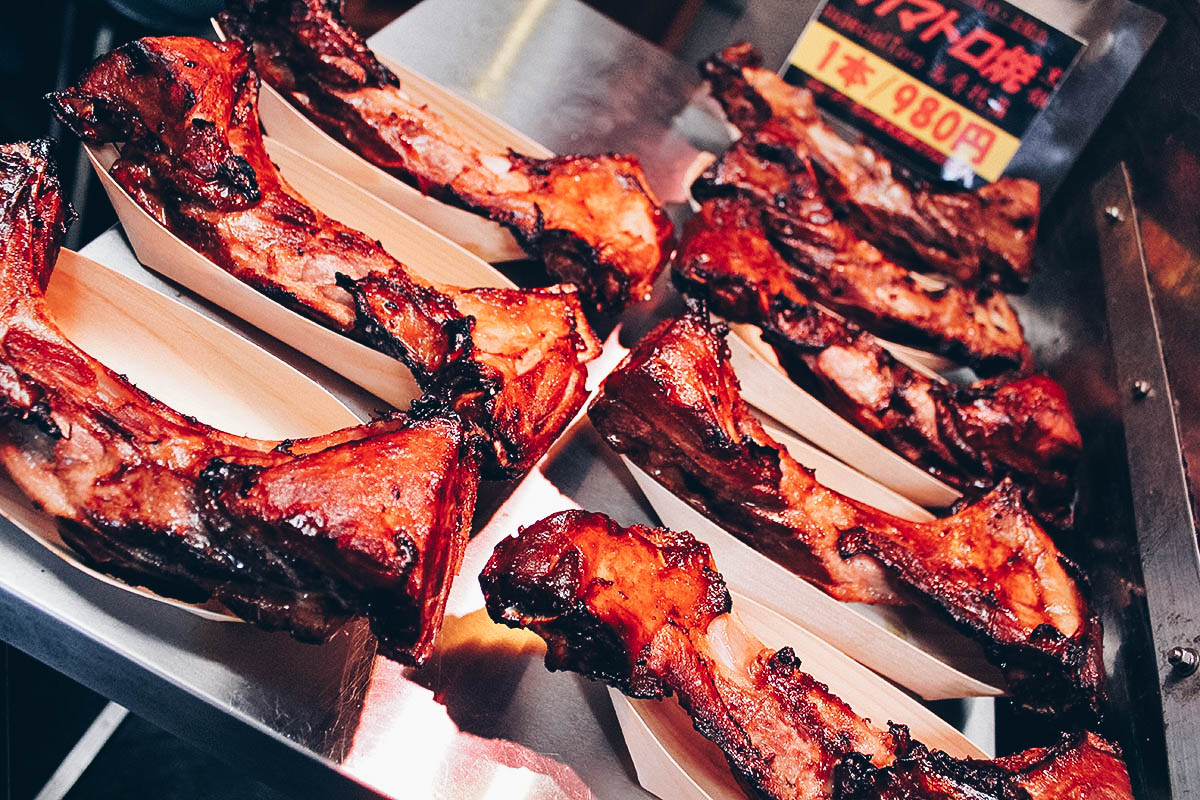 There we are enjoying the kama. Based on Ren's reaction, do you think she enjoyed it? 😆


Only in Japan, otoro (fattiest tuna) sushi sold as street food. Insane! That box of sixteen in the foreground went for just under USD 40 in 2014. Pretty cheap I'd say for such a prime piece of sushi.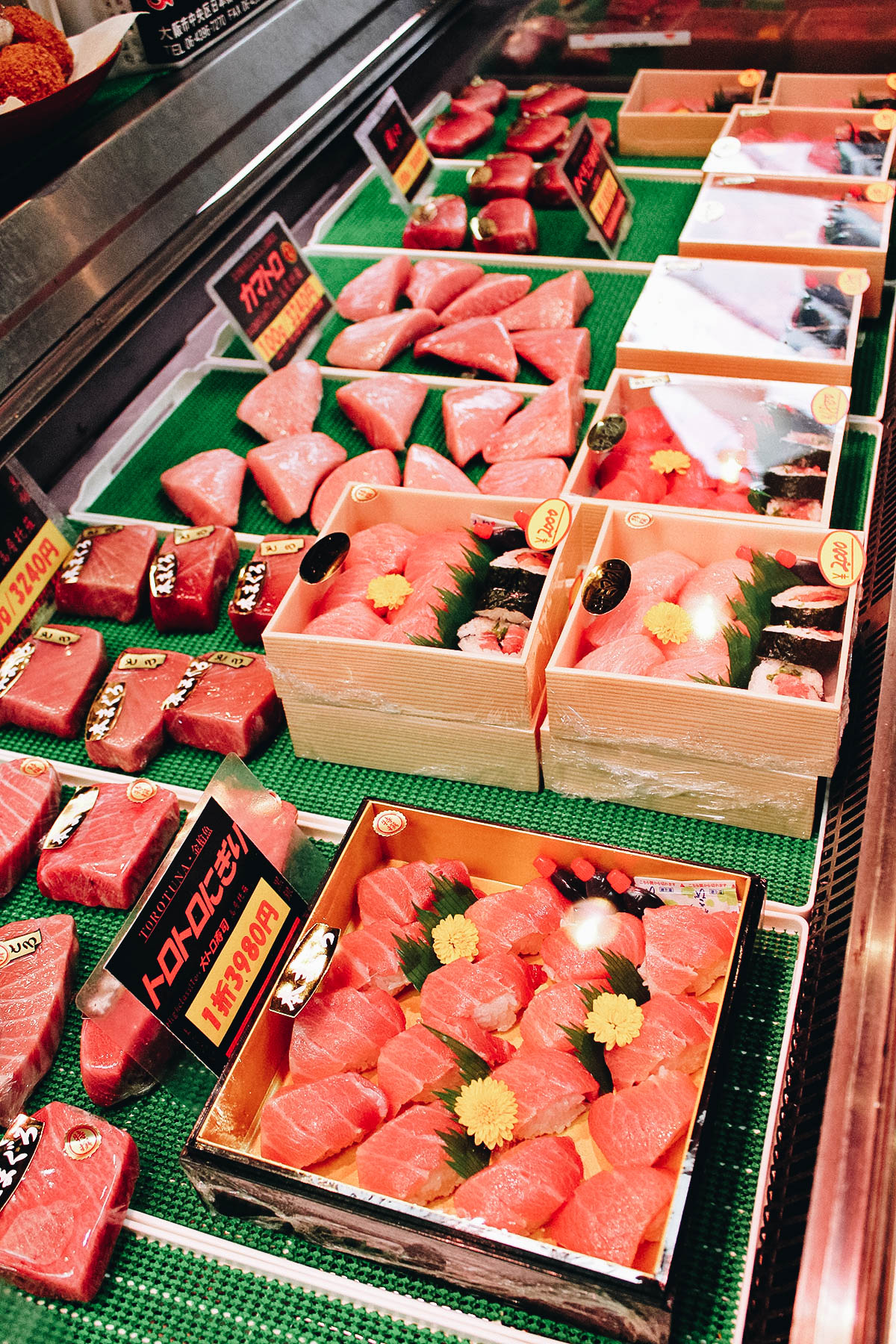 Yes, you can eat Kobe beef here streetside. 😯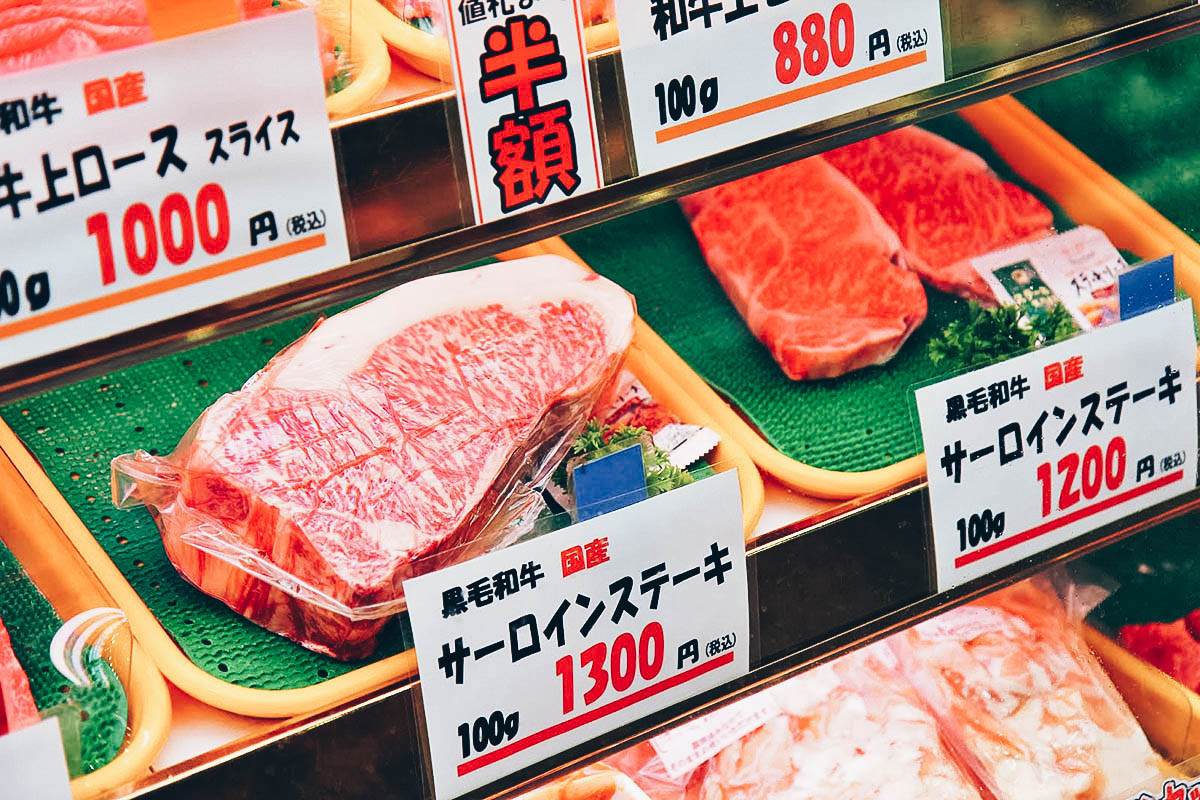 Picture borrowed from the Where is FatBoy? blog
Fugu (blowfish)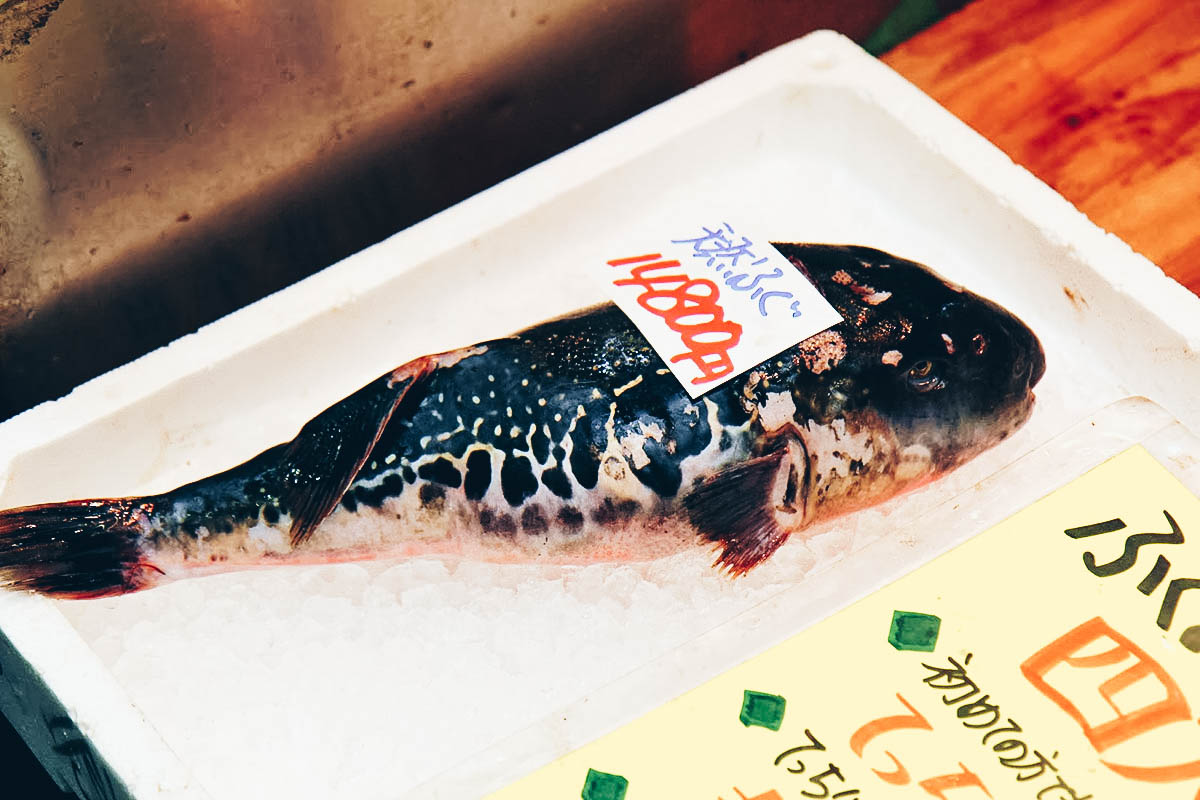 Picture borrowed from the Where is FatBoy? blog
If you like uni, then you've come to the right place.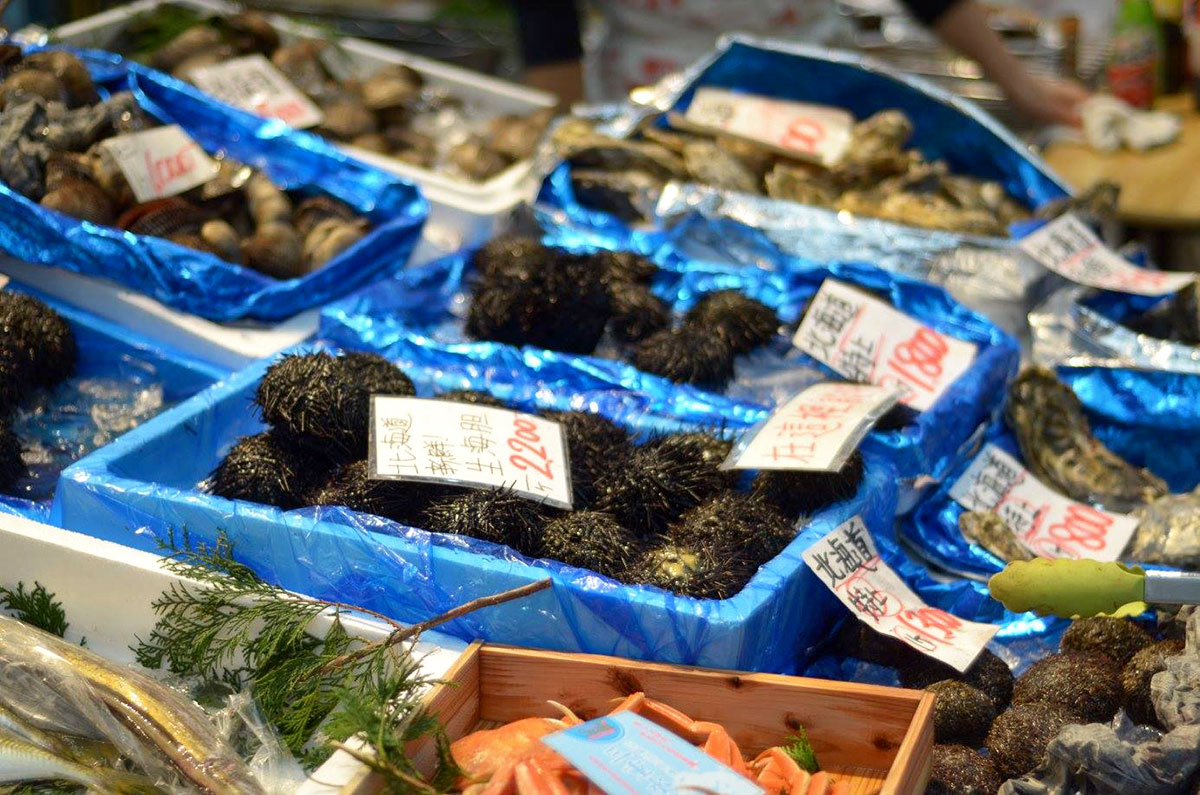 Picture borrowed from the Martin Jr. blog
They're like little bowls of sunshine! 😀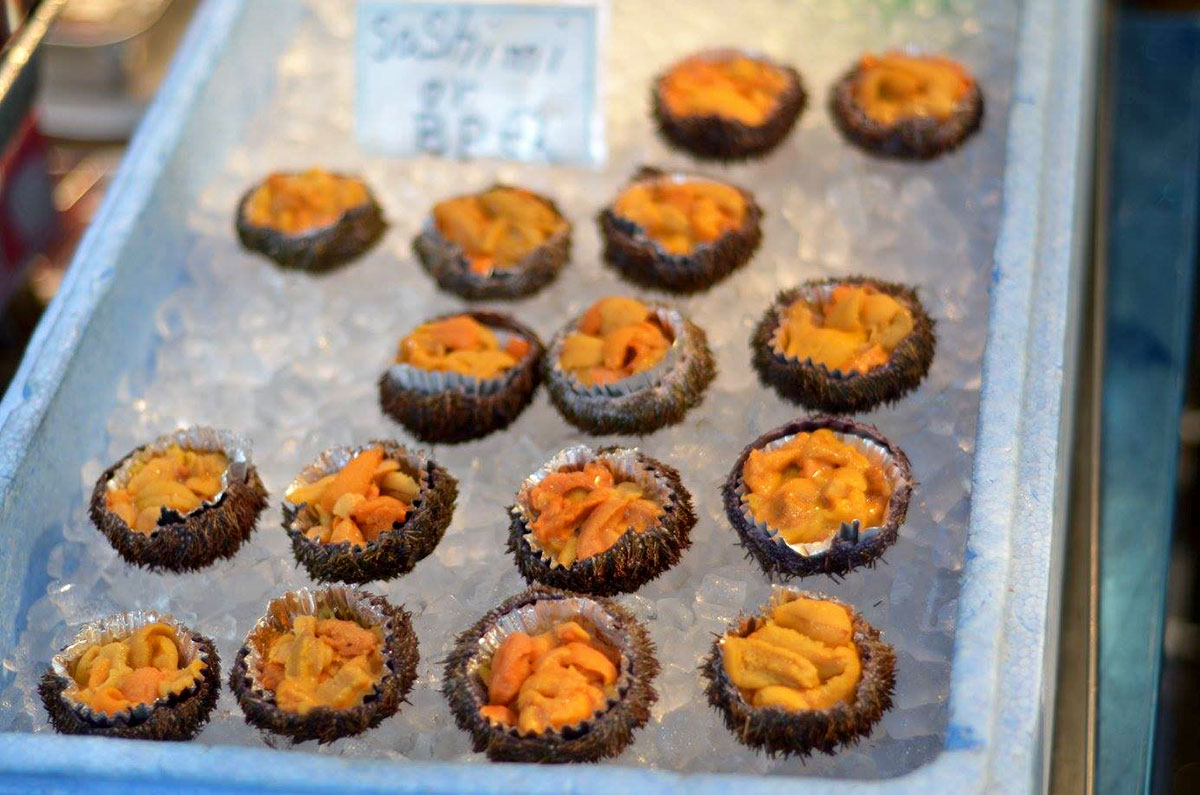 Picture borrowed from the Martin Jr. blog
Ah, the cephalopod that brought me here, the aforementioned baby octopus on a stick. Going for ¥250 apiece, each one had a whole quail egg stuffed in its head. So tender and delicious.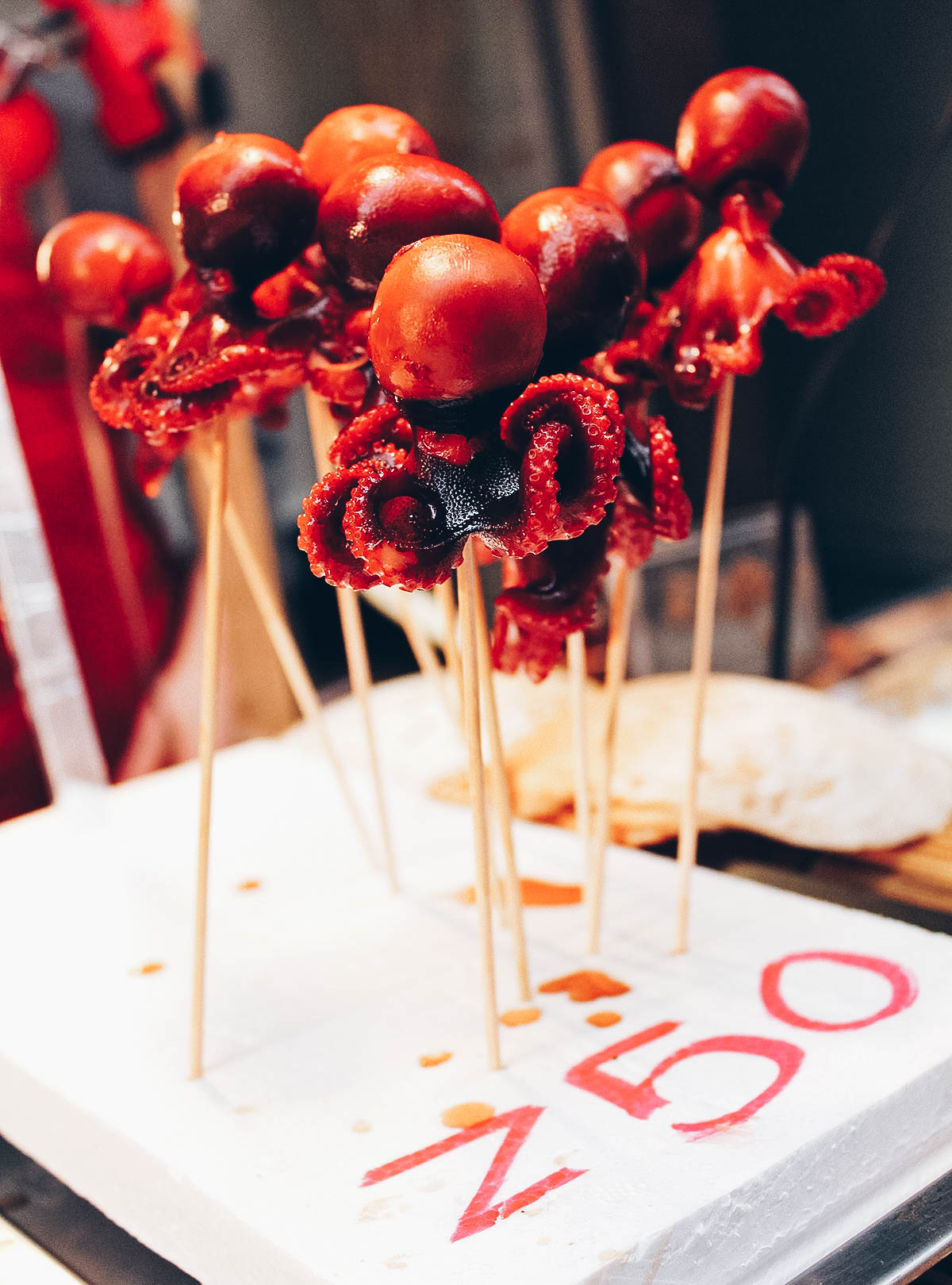 Humungous diver scallops. Some were as big as a baby's fist! Served with the coral intact, two pieces went for ¥550.



Was I lying about the size of those scallops? 😯 Holy Jesus…oishi to the max!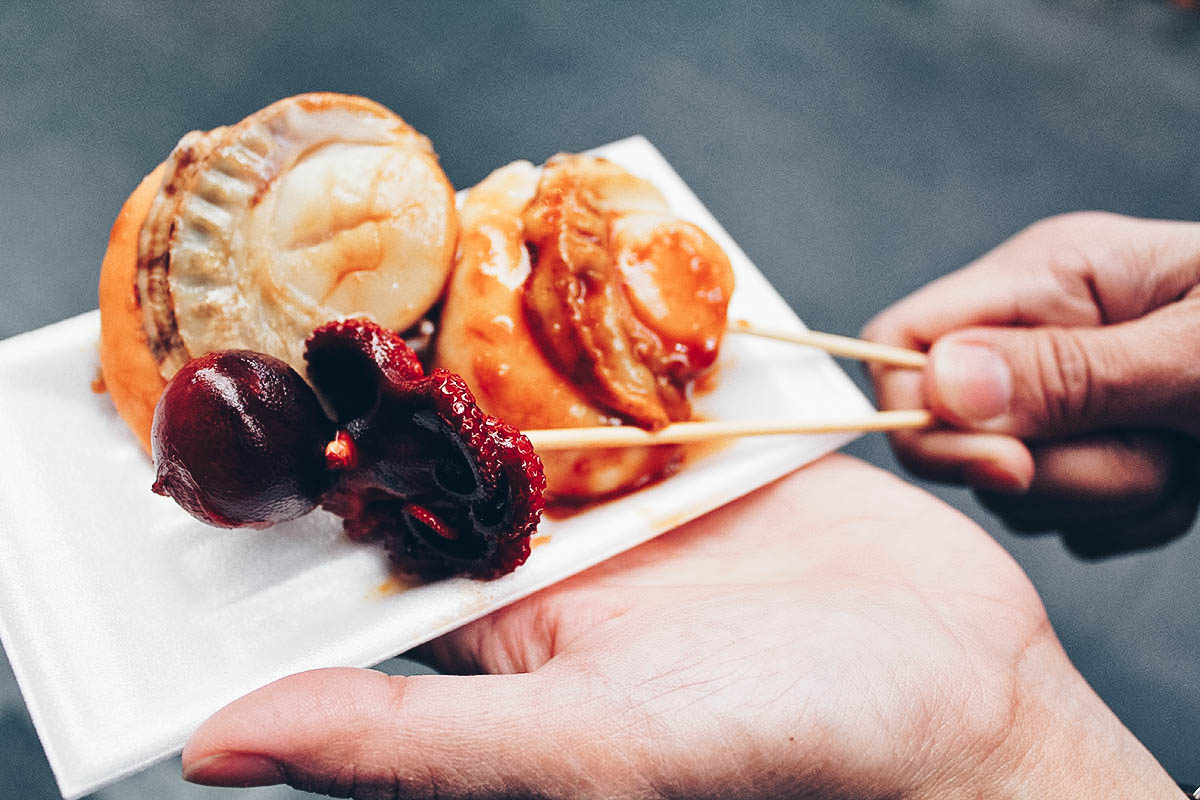 All in all, today's streetside feast amounted to just ¥2,800 with a drink. A pretty good deal I'd say considering all the premium restaurant-quality seafood we enjoyed. Without question, Kuromon Ichiba Market is one place that I would eagerly go back to on any return trip to Osaka. And god willing, there will be many. 🙂
If you like street food, then I highly recommend enjoying at least one meal here. Like everything else in Japan, it's just on another level. Amazing.
Kuromon Ichiba Market
Nipponbashi, Chuo-ku, Osaka, Osaka Prefecture 542-0073, Japan
Tel: +06-6631-0007 (main office)
Fax: +06-6643-6464 (main office)
Website: kuromon.com
Operating Hours: 9AM – Late evening (varies from shop to shop)
HOW TO GET THERE:
Kuromon Ichiba Market is about a 10-15 minute walk from the Shinsaibashi-Dotonbori area. You can also take the subway and get off at the Nipponbashi station. CLICK HERE for more information.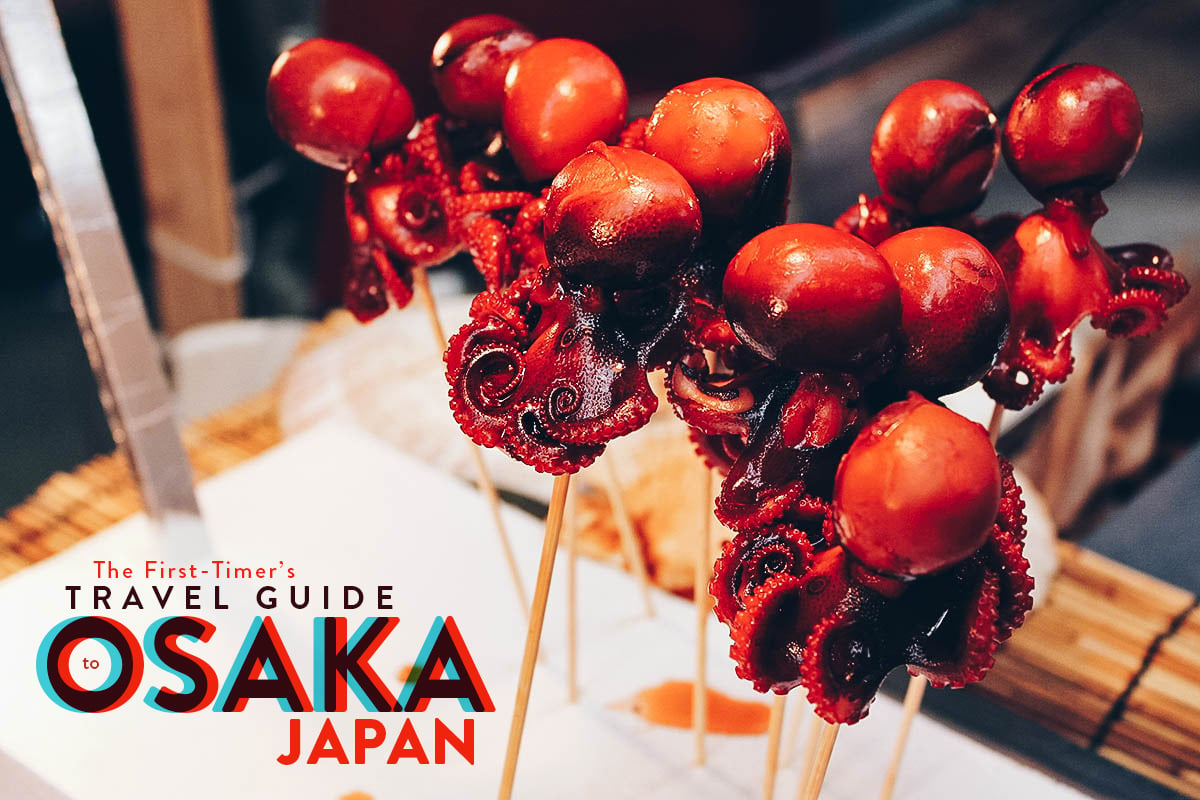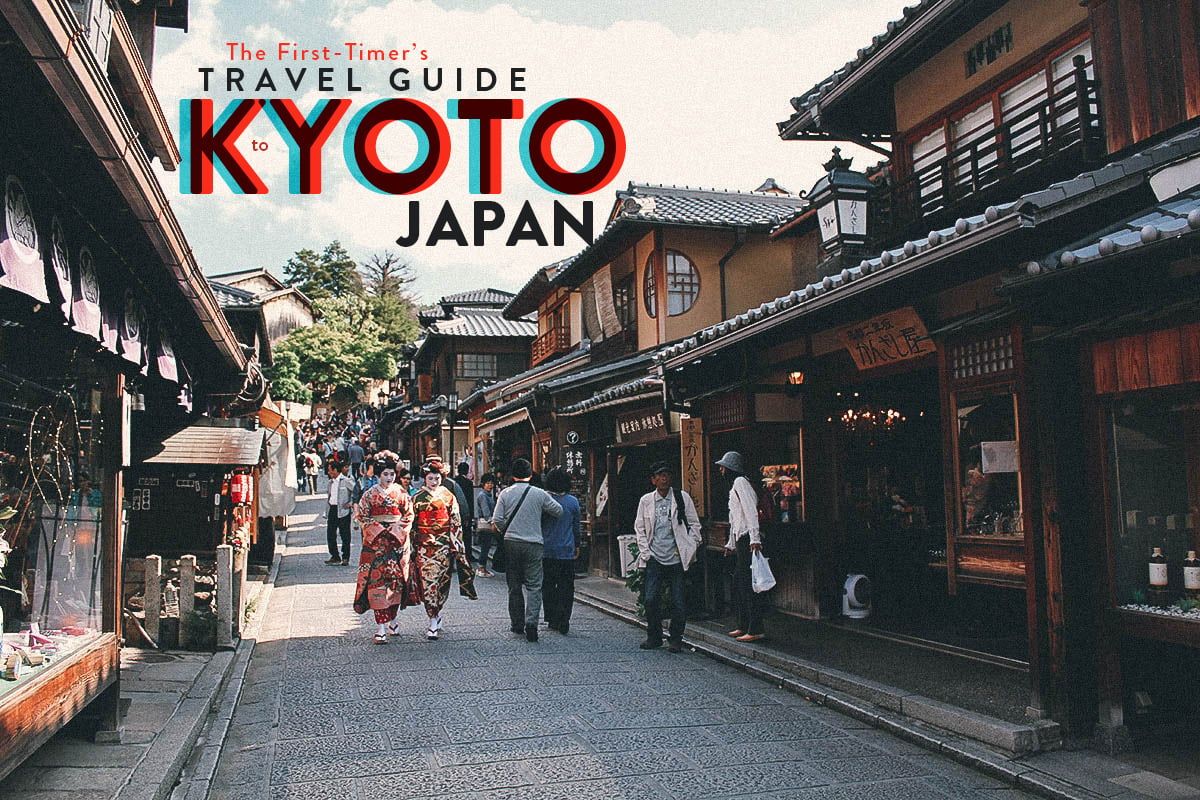 JB is one half of Will Fly for Food and its chief itinerary maker.  He's the one to blame for all the crappy photos and verbal diarrhea on this blog.  Don't listen to him.

Latest posts by JB Macatulad (see all)