When I was doing research for this trip, two things about this restaurant caught my eye.
One, two reviewers on TripAdvisor had the highest praises for their "roasted Aso Beef on rice". Aso Beef refers to wagyu cattle raised in Aso, Kumamoto. The first titled his review "I could die happily eating at this restaurant" and described it as being "heavenly delicious". He went on to say that he "almost burst in happy tears after having [his] first bite of the beef".
The second reviewer wasn't as colorful but she was equally impressed, describing it as "one of the best things [she has] ever eaten". Taste is subjective so I usually take these reviews with a grain of salt, but when several people are so gushing in their reviews, you can't help but take notice.
The second thing that caught my eye was something another reviewer said about their chicken. According to her, the "restaurant has a sign saying if you have tasted better fried chicken, then [the owner] will close down". I know the restaurant issued that challenge in hyperbolic jest, but it's a bold statement nonetheless and I was sold. I had to see what this chicken and Aso Beef were all about.
Best Fried Chicken in Kumamoto?
Warokuya is located by the river that cuts through Kurokawa Onsen town. I didn't see the chicken sign outside but I did notice another sign that made my heart sink: "We are out of Aso Beef! Please try again in a few days." Why Lord, why?! 😥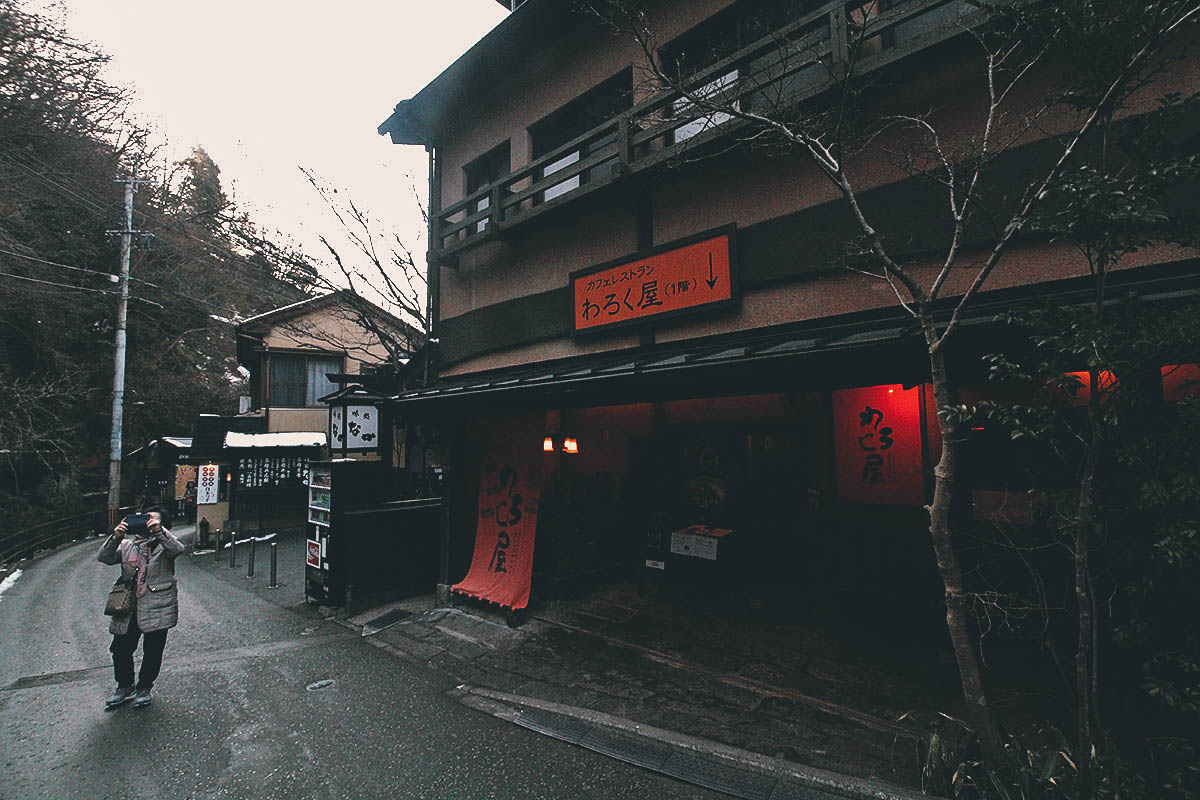 Thankfully, the chicken was still available so we went in anyway.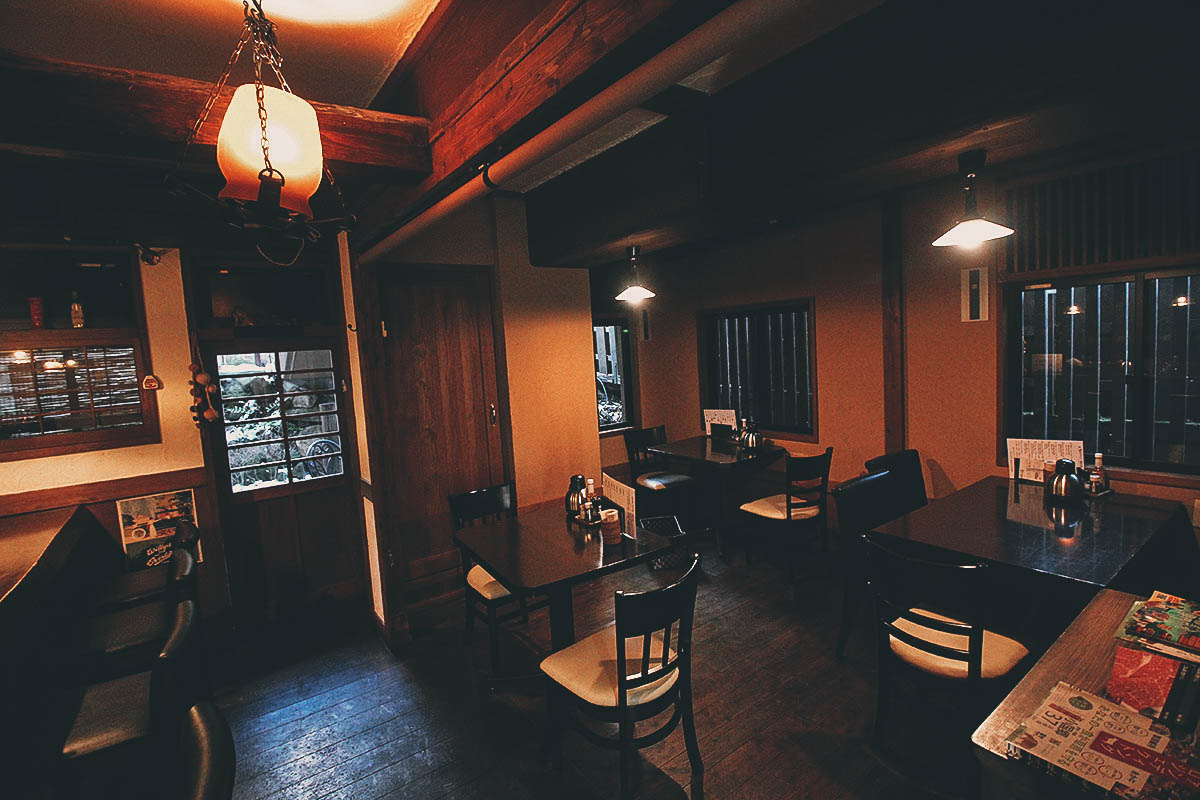 I had my heart set on the roasted Aso Beef on rice but it didn't take me long to settle for this – horse meat curry and rice topped with pork cutlet for JPY 1,650. Kumamoto is one of a handful of prefectures in Japan known for farming horse meat. We had it a few times here at Kurokawa Onsen, in croquettes, as sashimi (basashi), and now cooked in a curry. It was delicious and reminiscent of beef.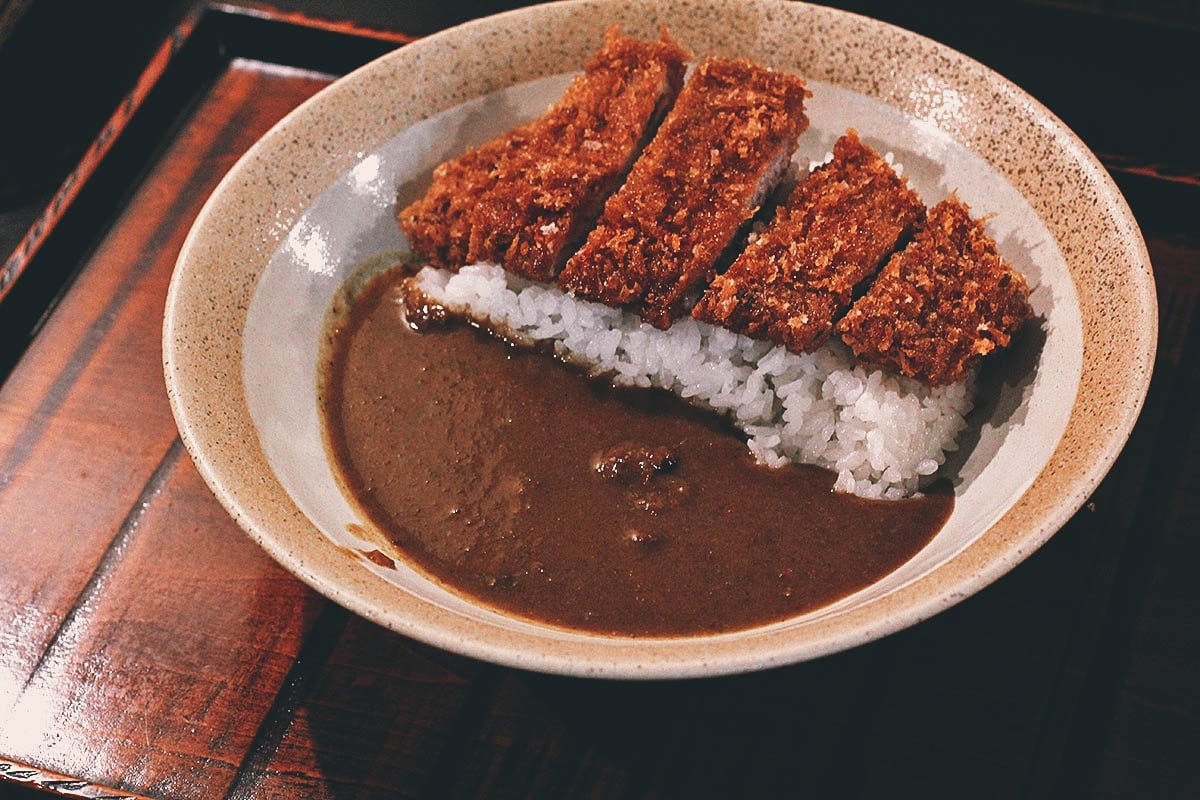 Warokuya's famous fried chicken. This set meal with five pieces of fried Higo Chicken goes for JPY 600. Livestock in Japan is branded after the area in which it was reared. This particular brand of chicken was raised in Higo province, one of Japan's old provinces before the prefecture system was established.
Prepared karaage-style, the chicken was delicious so I'm not surprised by the owner's confidence in it. It was crunchy on the outside and oh so tender on the inside. I'm not sure if it's the best chicken I've ever had but it was damn tasty.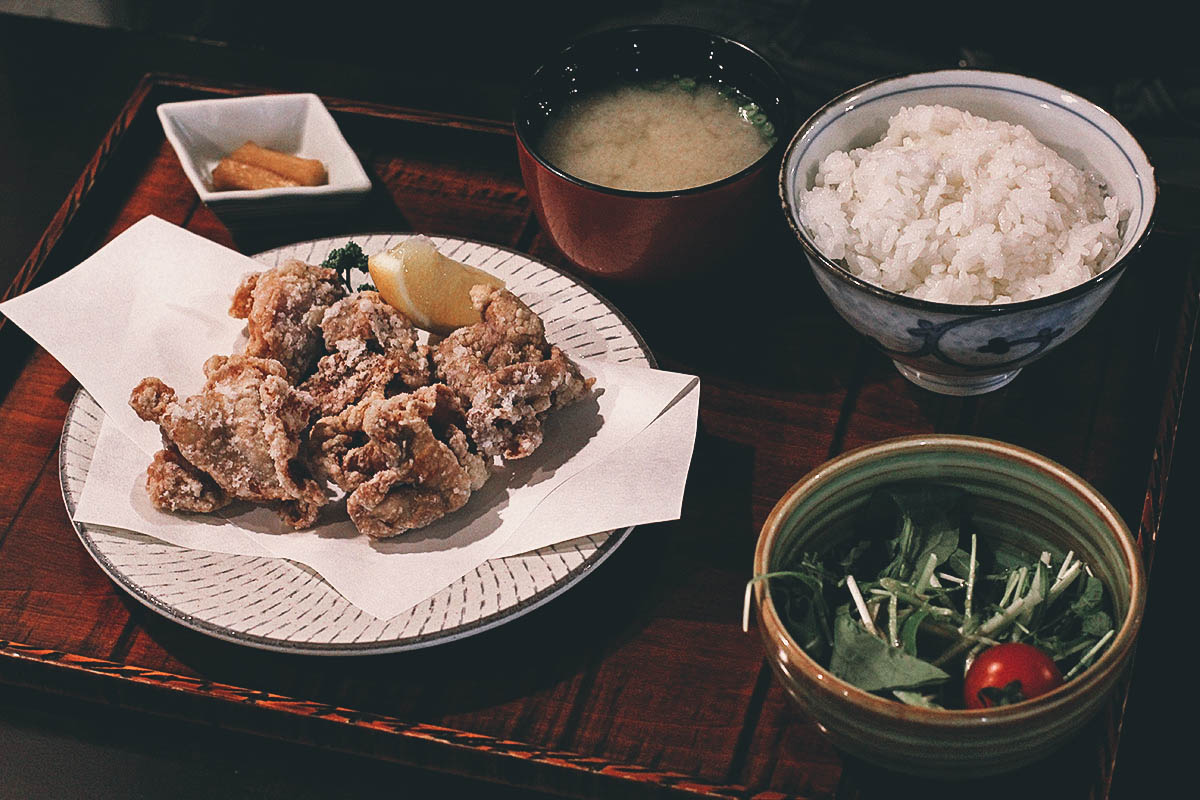 Here we are washing the best chicken down with ice cold mugs of draft beer. Yes dude, that's a beer.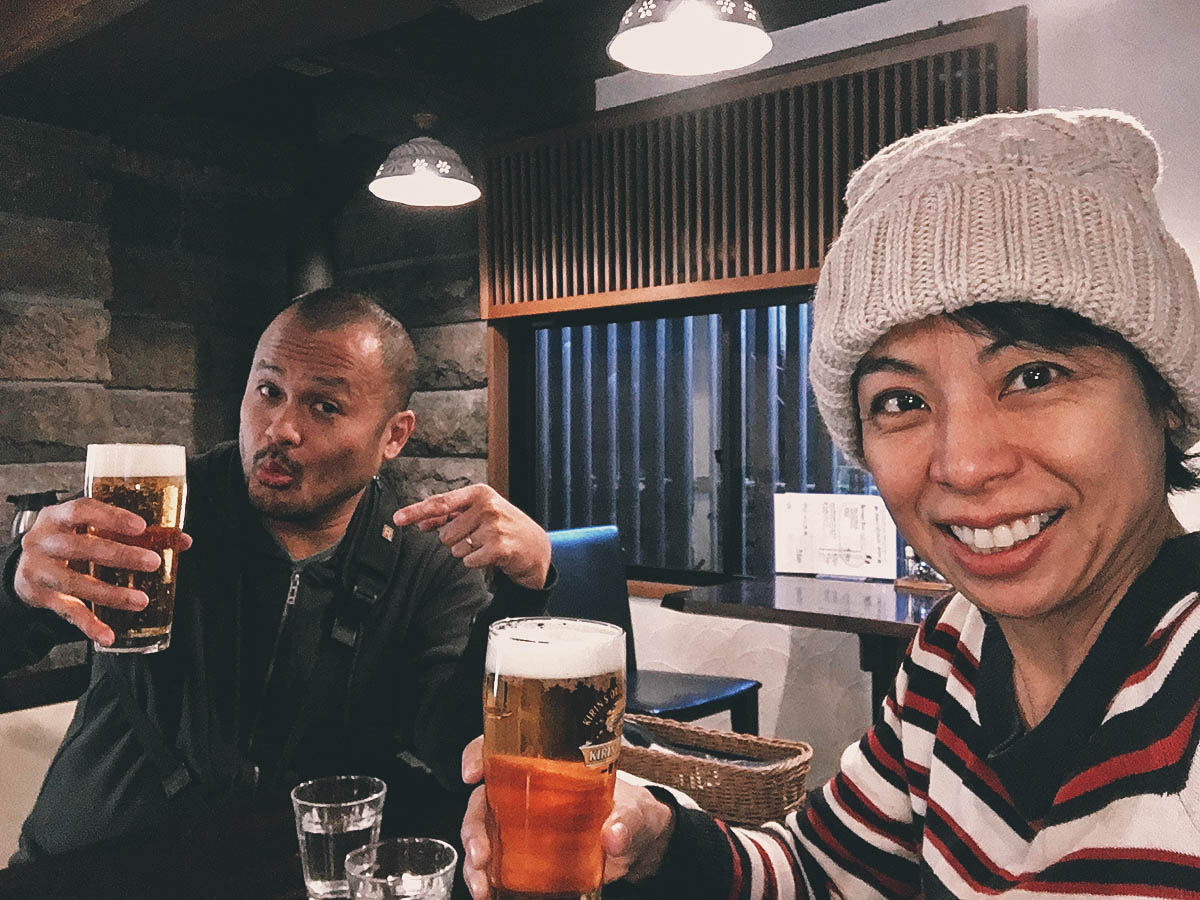 By the way, for anyone who doesn't understand hyperbole, the owner doesn't really mean to close his restaurant if you don't approve of his chicken. It's just a colorful way of saying his chicken is the best, or at least he thinks it is. We all have our preferences so don't go telling him to close shop if you don't agree. 😆
Of course, we were disappointed not to try their roasted Aso Beef. We did have it at Iromomiji which is another restaurant in Kurokawa Onsen. It was delicious though I don't know how well it stacks up to Warokuya's version. The fact that Warokuya felt the need to post a sold-out sign outside spoke volumes. It seems to be a highly regarded Japanese dish in these parts so be sure to look for it should you ever find yourself in Kurokawa Onsen.
Like that TripAdvisor reviewer, you may just burst into "happy tears" after taking your first bite. 😉
Warokuya, Kurokawa Onsen, Kumamoto, Japan
6600-1 Manganji Kurogawa, Aso-gun, Minamioguni-machi, Kumamoto Prefecture
Tel: +81 967-44-0283
What we paid: Around JPY 1,500 each with drinks
HOW TO GET THERE:
Kurokawa is a tiny onsen town. You won't have trouble finding anything. Warokuya is by the river that runs through the center of town.
Disclosure
The TripAdvisor links in this post are affiliate links, meaning we'll get a small commission if you make a purchase or reservation at NO extra cost to you. We really appreciate your support as this helps us keep this website going. Thank you!
For travel tips to Kurokawa Onsen, check out our First-Timer's Travel Guide to Kurokawa Onsen, Japan