There's no better place to soak up Kyoto's atmosphere than Ninen-zaka and Sannen-zaka streets.
A series of approaches to Kiyomizudera Temple, these gently sloping roads are filled on either side with tea houses and souvenir shops, offering many items from incense to fans to matcha cakes. Quaint and picturesque, with its flagstones and traditional wooden houses, this is exactly how I imagined Kyoto to be.
But as charming and innocuous as it seems, tourists are advised not to stumble here, because doing so can lead to an early death.
Ninen-zaka, as it turns out, means "slope of two years", and Sannen-zaka "slope of three years". Legend has it that anyone who falls along Ninen-zaka will die within two years, and anyone who stumbles along Sannen-zaka will die in three.
Please be careful not to fall down here.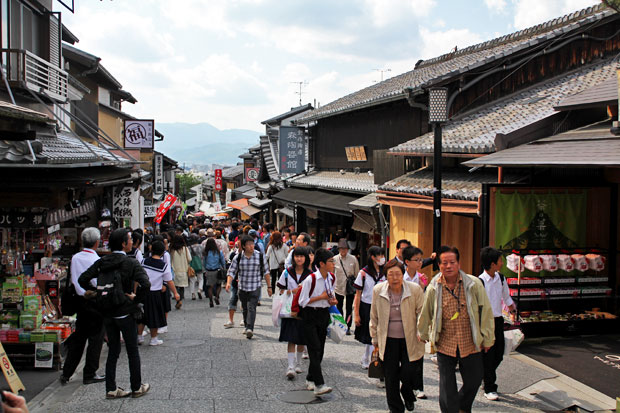 There are many tea houses and candy shops here offering visitors a free taste of their goods.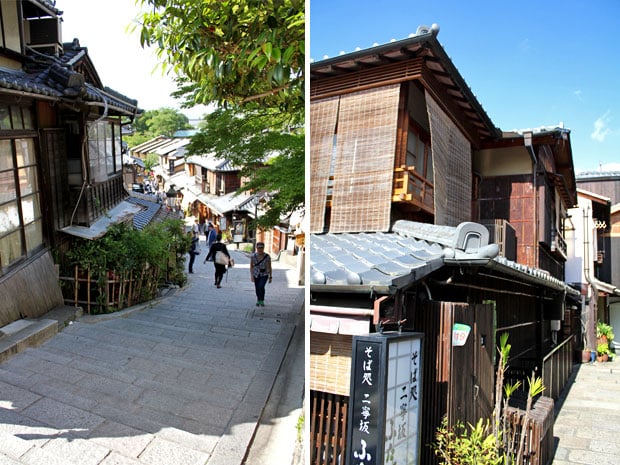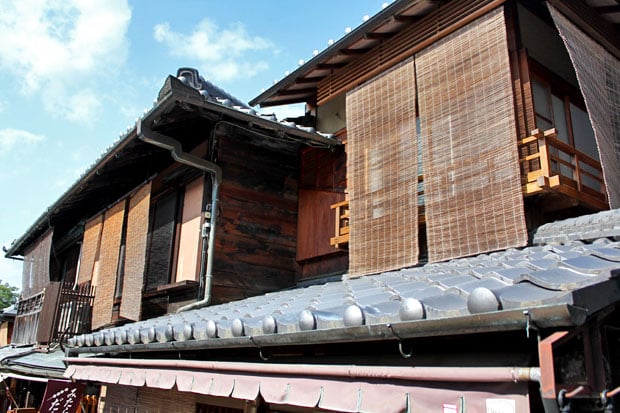 Touchdown! I'm in Kyoto!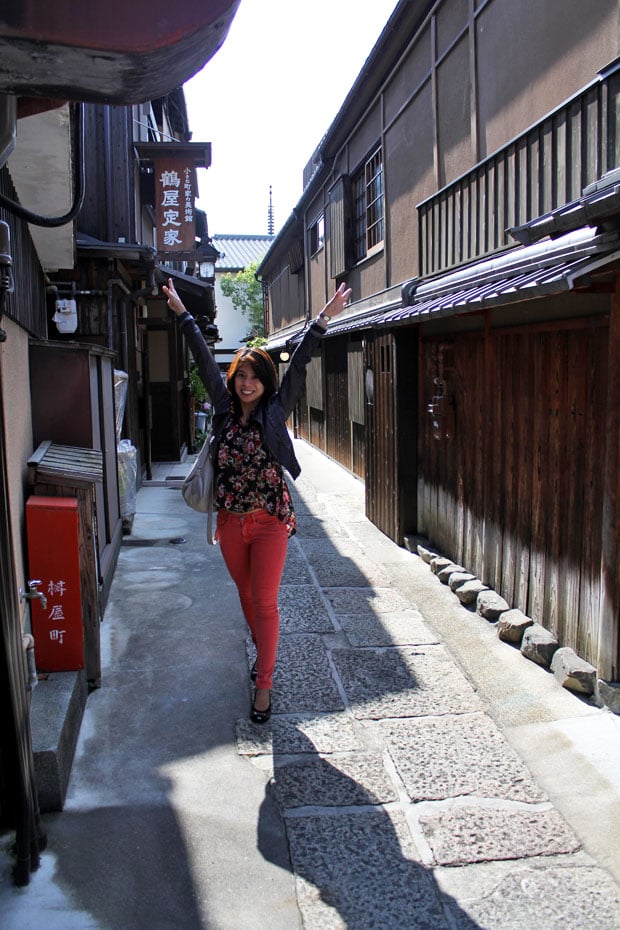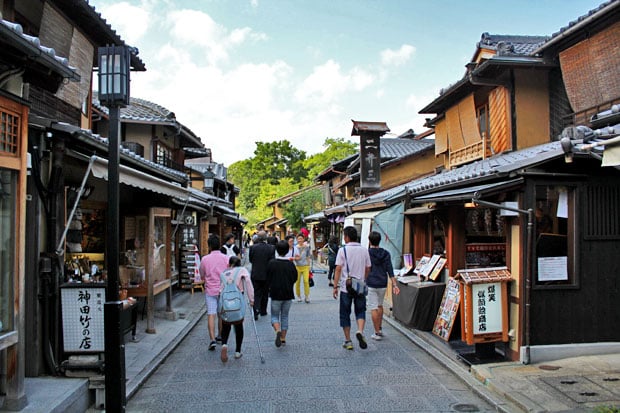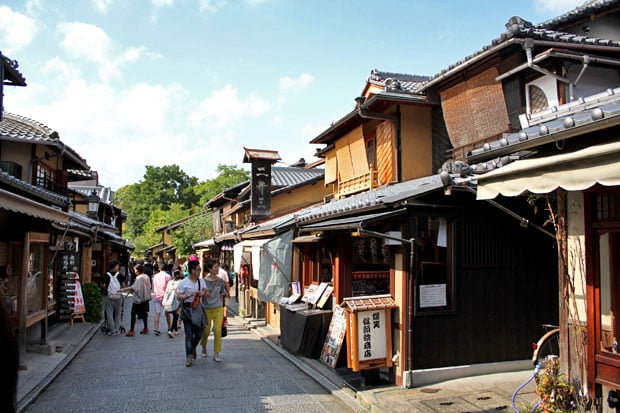 Beautiful, isn't it?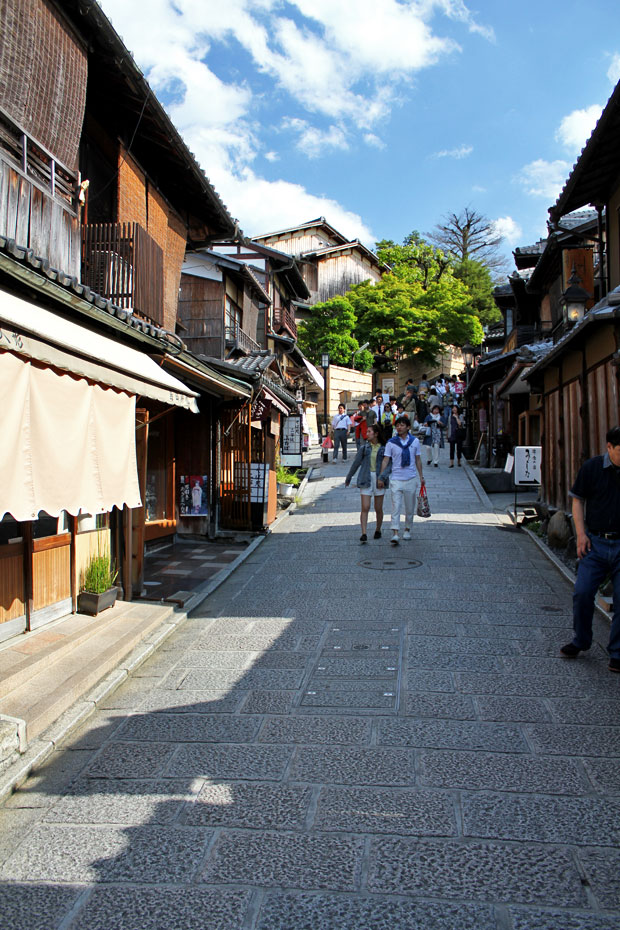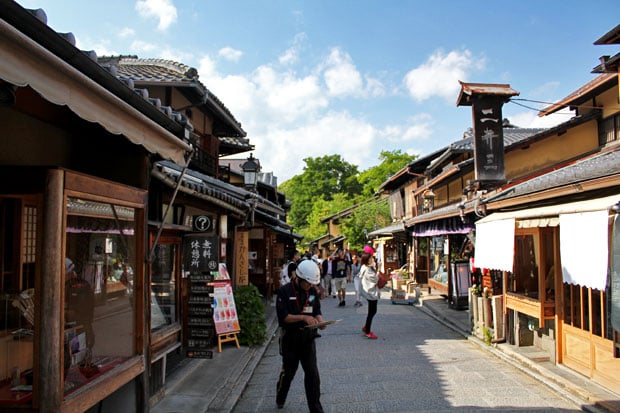 Loving all the details…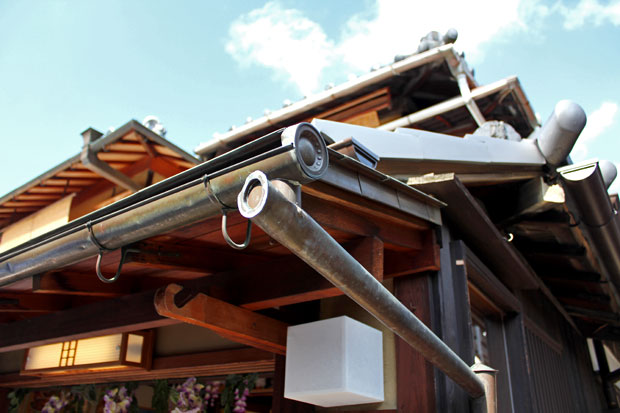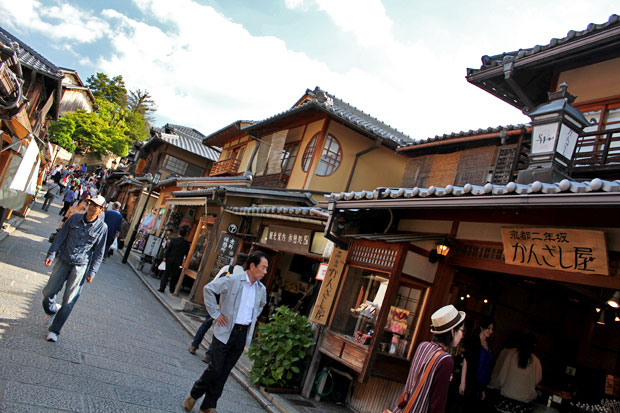 Kyoto is known for its matcha. Here I am getting stoned off the green stuff.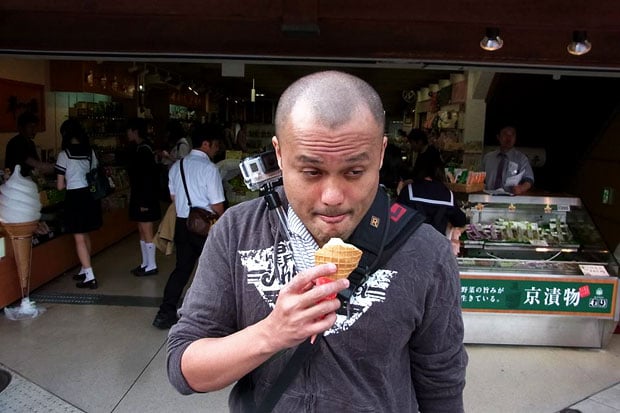 As mentioned up top, Ninen-zaka and Sannen-zaka streets take you up to Kiyomizudera Temple, which is one of the most popular tourist attractions in Kyoto. It's a must-visit, so you'll be sure to spend an hour or two persuing all the shops here as well.
As expected, most of the stores are touristy and the area does get pretty crowded, but we enjoyed our time here nonetheless. It's just a great place to walk around and soak up the atmosphere. For me, a trip to Kyoto wouldn't be complete without spending an afternoon here.
Just remember to keep your balance. 😉
Ninen-zaka and Sannen-zaka Streets
Higashiyama-ku, Kyoto, Kyoto Prefecture 605-0001, Japan
Suggested Length of Visit: 1-2 hours (can be paired with a visit to Kiyomizudera Temple)
HOW TO GET THERE:
From Kyoto Station, take bus number 100 or 206 (15 minutes, ¥230) and get off at Gojo-zaka or Kiyomizu-michi bus stop. Ninen-zaka and Sannen-zaka streets are about a 10-minute uphill walk from there.