The instant we got off the train, I started craning my neck, looking for all the orange.
One of Kyoto's most popular attractions, Fushimi Inari Shrine is a Shinto shrine known for some 10,000 orange torii gates arching over a scenic, two-hour-long walking trail. Founded in 711 AD, it's also one of its oldest, serving as the headquarters to over 40,000 shrines dedicated to Inari, the god of rice and sake.
Donated by businesses and individuals thankful for their blessings, the long tunnel of toriis is one of the most iconic and sacred landmarks of Kyoto. In fact, so revered is this shrine that thousands of Japanese businessmen and tradespeople come here annually to pray for success and prosperity in business, especially at the start of the new year.
Of course, my ignorant self is only learning about this now, so the significance of the shrine was lost on me at the time. Like a stupid gaijin, I was here pretty much just for the orange. 😕
Orange Torii Gates at Fushimi Inari Shrine
L: One of the first orange torii gates that greet visitors approaching the shrine.
R: The act of visiting a shrine is called omairi. There's Ren performing temizu, a ceremonial rite done to purify oneself before entering a shrine. This water-filled basin is called a chōzubachi.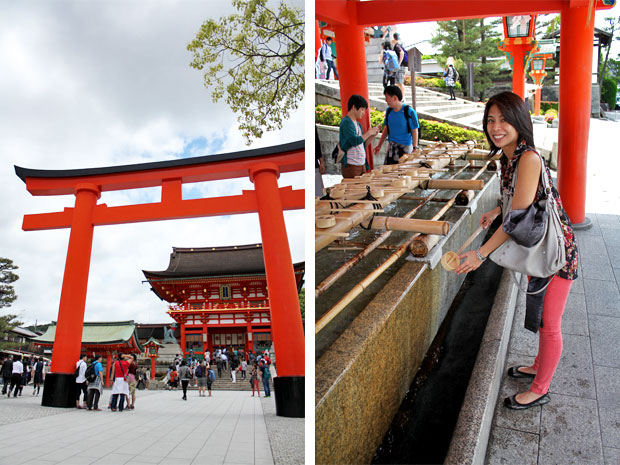 Striking isn't it?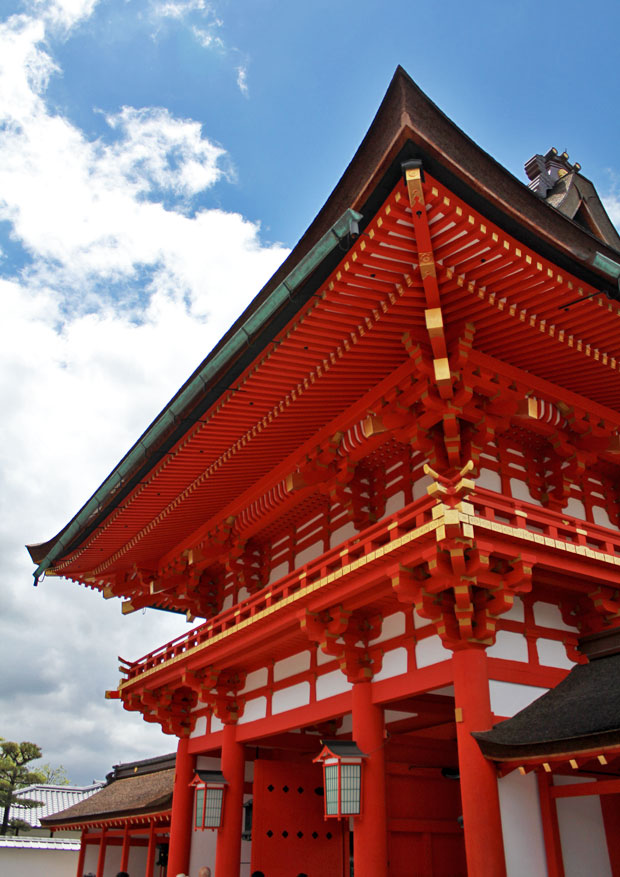 The tunnel of orange. Around two hours long, you'll find inscriptions on the toriis that indicate the names and addresses of the businesses and individuals who donated them.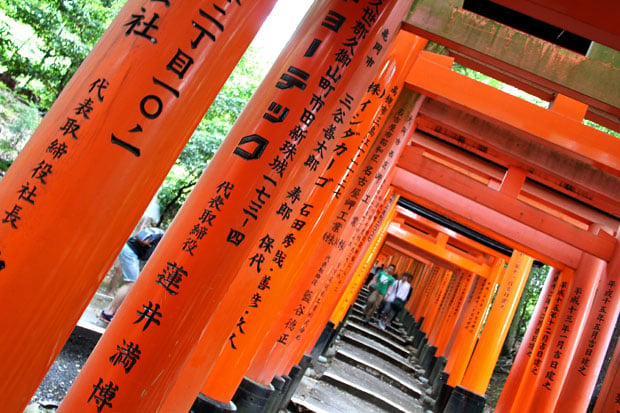 Walking through this tunnel of bright orange toriis felt pretty surreal. It's ideal to visit the shrine early in the morning or late in the afternoon when the light is best.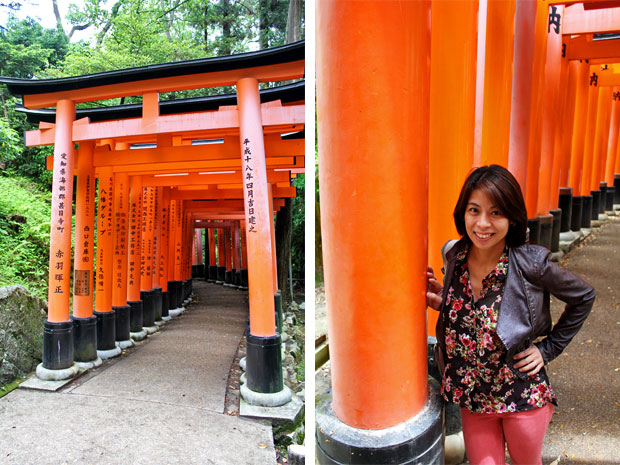 Though the crowds can be fairly thick at the start, they thin out the further in you go.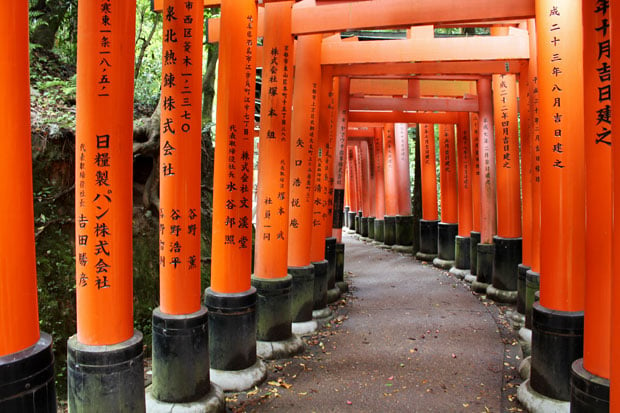 "His sneakers match the toriis.", Humans of Kyoto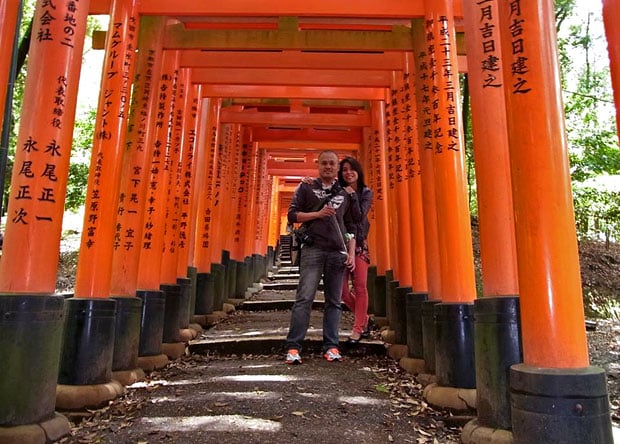 A leash of foxes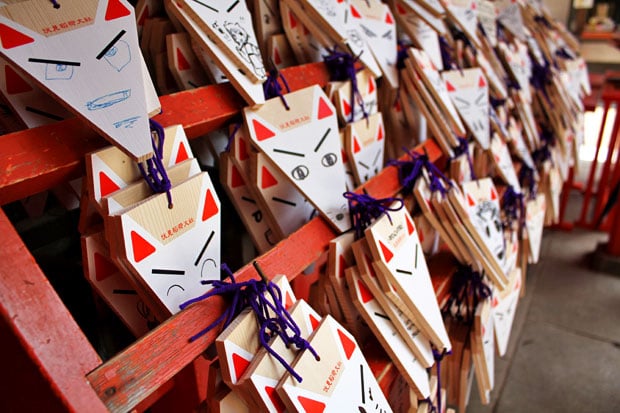 We had many stops to make today so we only stayed around an hour at the shrine. If you have plenty of time to spare, then it might be worth your while to walk through the entire trail. There are supposedly nice views of Kyoto at the top.
We didn't walk far enough to see any, but along the hiking trail are small restaurants that serve Kitsune Udon ("fox udon"), a noodle soup topped with pieces of aburaage (fried tofu), which is a treat favored by foxes. The area is also known for its Inari sushi, a type of sushi made with fried tofu wrapped around sweetened rice.
If you're planning a trip to Kyoto, then you absolutely must visit Fushimi Inari Shrine. And don't forget to say a prayer for prosperity while you're there. 😉
Fushimi Inari Shrine
68 Fukakusa Yabunouchicho, Fushimi-ku, Kyoto, Kyoto Prefecture 612-0882, Japan
Tel: +81 75-641-7331
Fax: +81 75-642-2153
Website: inari.jp
Operating Hours: Always open
Admission: FREE
Suggested Length of Visit: 1-4 hours (depends on how many toriis you want to walk through)
HOW TO GET THERE:
Fushimi Inari Shrine is located just outside JR Inari Station, the second station from Kyoto Station along the JR Nara Line. The shrine can also be reached via a short walk from Fushimi Inari Station along the Keihan Main Line. CLICK HERE for more information.