In a way, we have a stuttering, schizophrenic monk to thank for this.
For reasons that are still unclear to this day, a 22-year old novice monk named Hayashi Yoken burnt the pavilion down in 1950 before attempting suicide. He survived, and was sentenced to seven years in prison before being released on account of mental illness.
Diagnosed with every ailment from schizophrenia to extreme paranoia to dementia, some speculators believe that Yoken did it because he found the Zen temple to be "too beautiful." Plagued with a speech impediment since childhood, he admitted to hating his "evil, ugly, stammering self" at his trial, leading people to believe that he burnt the pavilion down as a way of lashing out.
Though no one can really know why he did it, many people seem to agree on one thing – the golden pavilion in Kyoto, in spite of this tragedy, is even more spectacular today than it was before Yoken set it ablaze.
Temple of the Golden Pavilion
Walking towards the Temple of the Golden Pavilion's entrance, admission here is ¥400.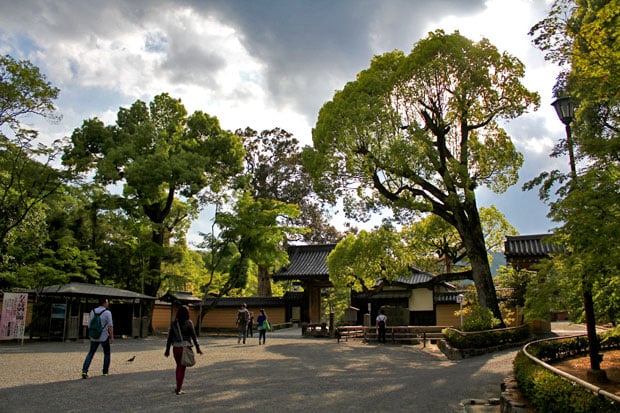 No, that's not the Golden Pavilion. That's the hojo, or head priest's former living quarters.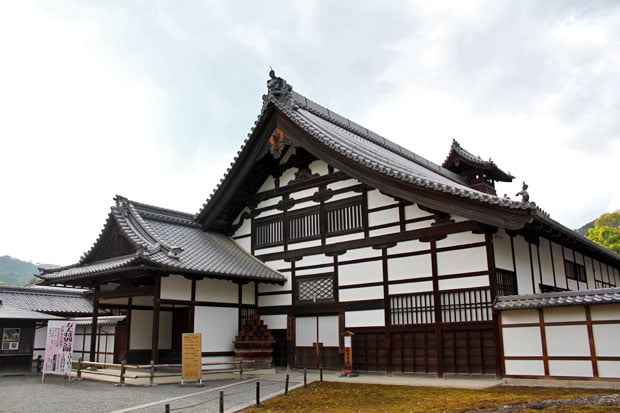 That's the Golden Pavilion. Like a phoenix rising from the ashes, it was rebuilt in 1955 as a close copy of the original, though more extensive gold leaf coating was used in this version. Spectacular, isn't it? This has to be one of the most visually striking Zen temples in Japan.
A Zen Buddhist Temple and UNESCO World Heritage Site, the name Kinkaku is derived from the gold leaf that coats the pavilion. It's said to mitigate and purify any negative thoughts and feelings towards death.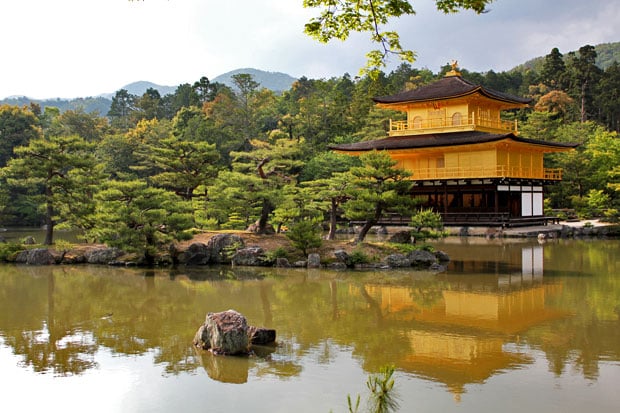 Another shot of the hojo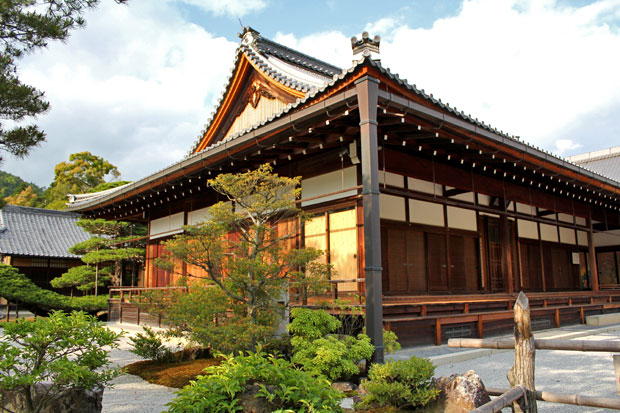 With its upper two floors completely covered in gold leaf, Kinkakuji Temple is said to have been built to echo the extravagant Kitayama culture that developed in Kyoto's wealthy aristocratic circles during those times.
Each floor represents a different style of architecture. The first floor was built in the Shinden style used for palace buildings during the Heian Period, the second floor in the Bukke style used in samurai residences, and the third floor in the style of a Chinese Zen Hall. Gilded inside and out, the uppermost floor is capped with a golden phoenix. There you see its wings just peeking out from behind the roof.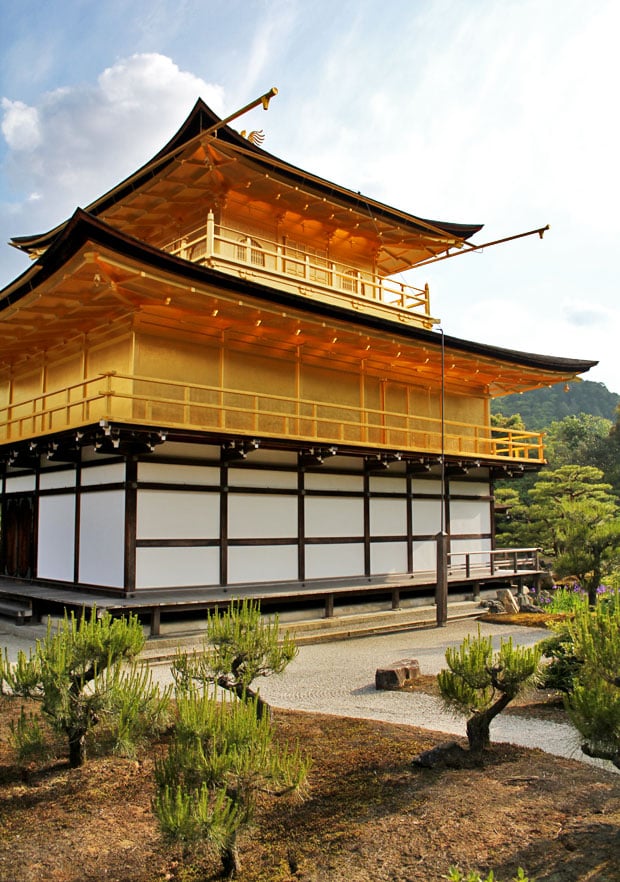 With the pavilion glistening in the late afternoon sun, this is one of my favorite pictures from the entire trip. ♥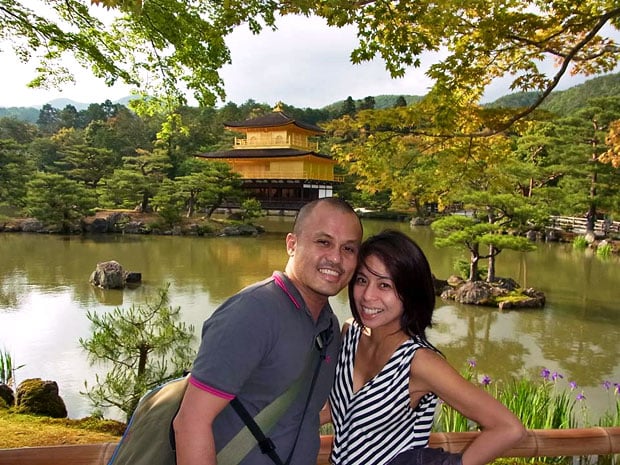 With the day coming to a close and one more stop to make, we couldn't stay as long as we wanted to, but there's a beautiful garden complex here that's perfect for strolling and whiling away the time. Typical of the Muromachi period of garden design, it's designated as a National Special Historic Site and a National Special Landscape.
Among the many World Heritage Sites that we visited in Kyoto, this is one of my favorites. Kinkakuji Temple is one of seventeen locations that comprise the Historic Monuments of Ancient Kyoto, so whether you're staying in town for a day or a week, this is one sight that you absolutely must visit.
As Hayashi Yoken was said to believe, it really is "too beautiful."
Kinkaku-ji (Golden Pavilion)
1 Kinkakujicho, Kita Ward, Kyoto, Kyoto Prefecture 603-8361, Japan
Tel: +81 75-461-0013
Website: shokoku-ji.jp
Operating Hours: Mon-Sun, 9AM-5PM
Admission: ¥400
Suggested Length of Visit: 2 hours
HOW TO GET THERE:
Kinkakuji Temple can be reached from Kyoto Station by direct Kyoto City Bus number 101 or 205 (40 minutes, ¥230). Alternatively, you can take the Karasuma Subway Line to Kitaoji Station (15 minutes, ¥260) and from there take a taxi (10 minutes, ¥1000-1200) or bus (10 minutes, ¥230, bus numbers 101, 102, 204 or 205) to Kinkaku-ji. CLICK HERE for more information.