There were three things I really wanted to do on my first-ever trip to Mumbai – visit Dhobi Ghat, see the dabawwalas in action, and go on a tour of Dharavi Slum.
With just two full days in the city, I needed to be efficient with my time so I had to find a tour that covered as many of these places as possible. Unfortunately, there didn't seem to be any tours that covered all three but I did find this excellent public transportation tour on Get Your Guide. It's a private tour that takes you to Dhobi Ghat, the dabawwalas, and a couple of other spots using Mumbai's multi-faceted public transportation system.
The tour lasts four hours and costs USD 60 per person. Here's what you can expect when you book this tour.
Save This on Pinterest!
No time to read this now? Click on the red save button and pin it for later!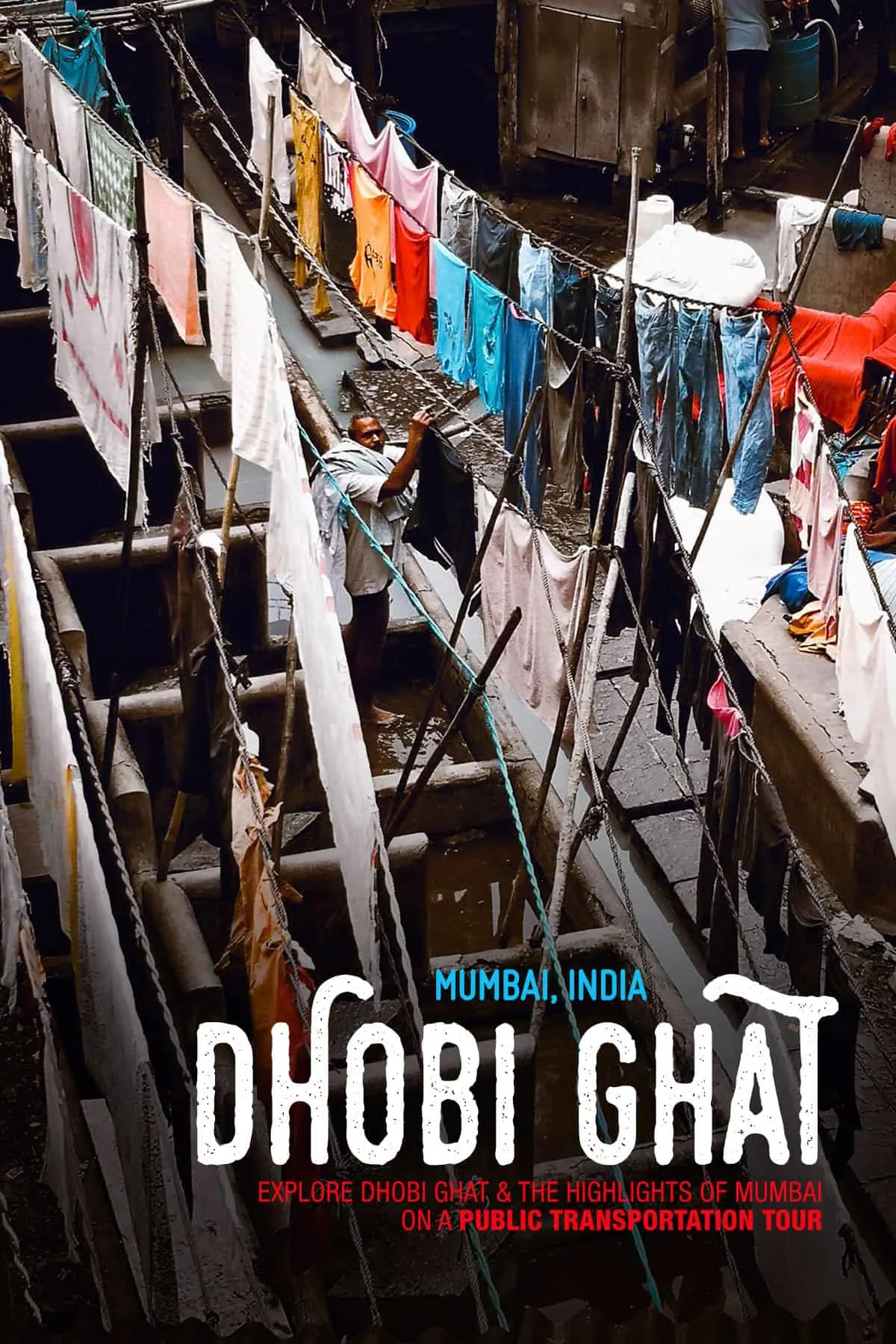 Regal Cinema
My tour began here at Regal Cinema, an Art Deco movie theater along Colaba Causeway. The cinema isn't actually part of the tour. My guide Dev just met me here at 8AM, before we hopped onto a double decker bus and proceeded to our first stop. That's Dev sitting on the theater's steps.
I didn't know this at the time, but Mumbai is a paradise for Art Deco enthusiasts. It's estimated to have the second-largest collection of Art Deco buildings in the world, behind only Miami. Take a walk along the Queen's Necklace and you'll find hundreds of Art Deco apartment buildings overlooking the bay.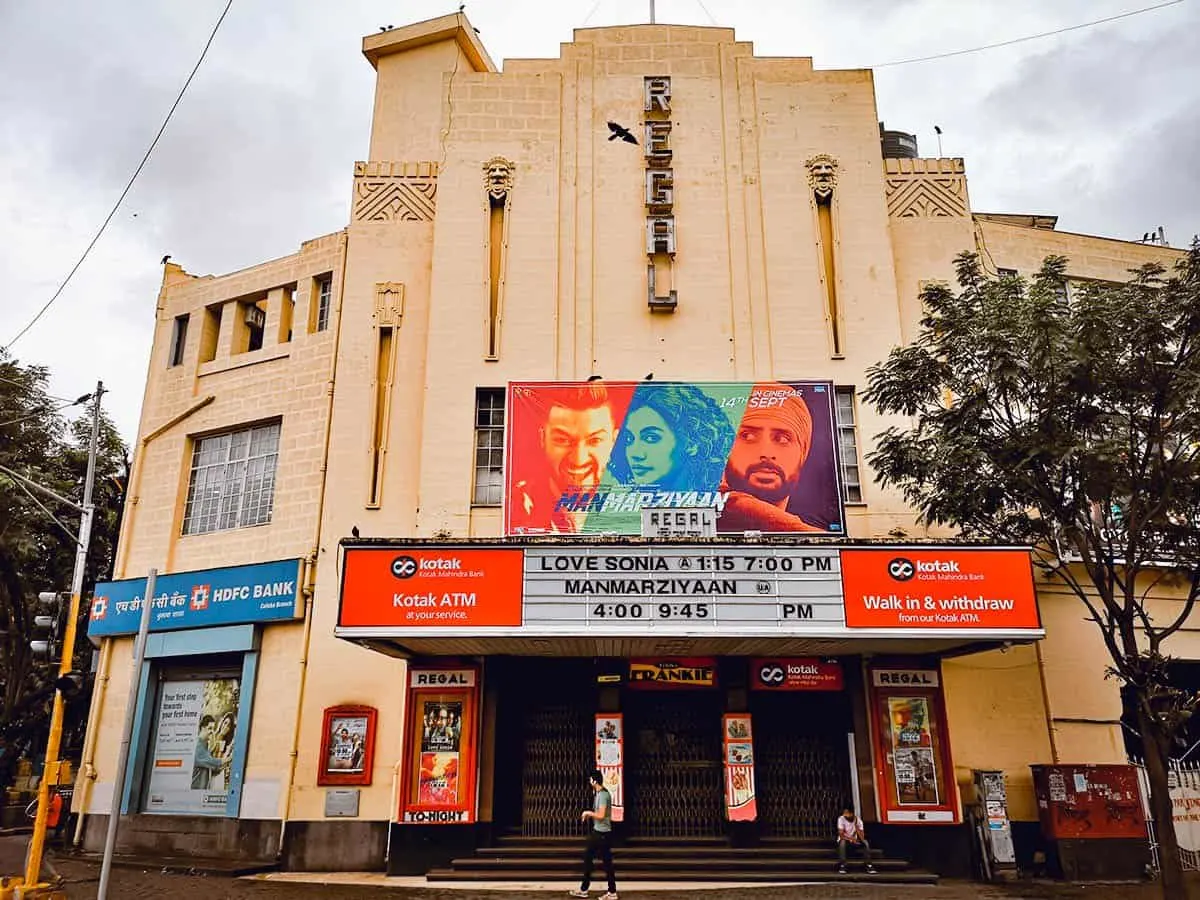 Chhatrapati Shivaji Maharaj Terminus
Magnificent, isn't it? What you're looking at is one of the most important buildings and architectural landmarks in the city. It's the Chhatrapati Shivaji Maharaj Terminus, or CSMT for short. The CSMT is Mumbai's main railway station and the heart of its metro system.
Architecturally, I think Mumbai is the most interesting city I've ever visited. All throughout the Fort area you'll find numerous examples of Art Deco and Gothic architecture, many of which are as grand as this.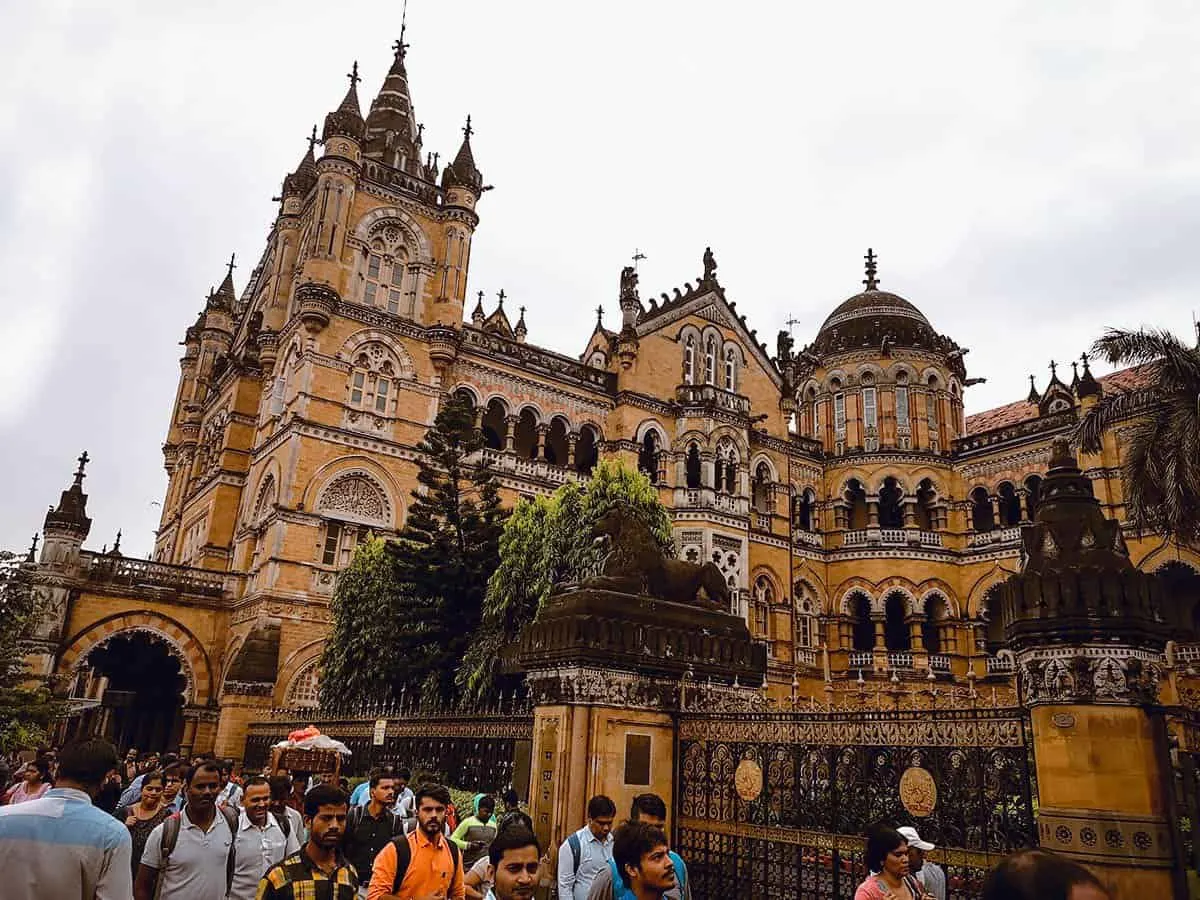 Opened in 1887, the station was built to commemorate the Golden Jubilee of Queen Victoria's accession to the throne. Today, it's a UNESCO World Heritage Site and one of the world's busiest railway stations.
The terminus is breathtaking during the day, but wait until you see it at night when it's all lit up. It looks even more spectacular.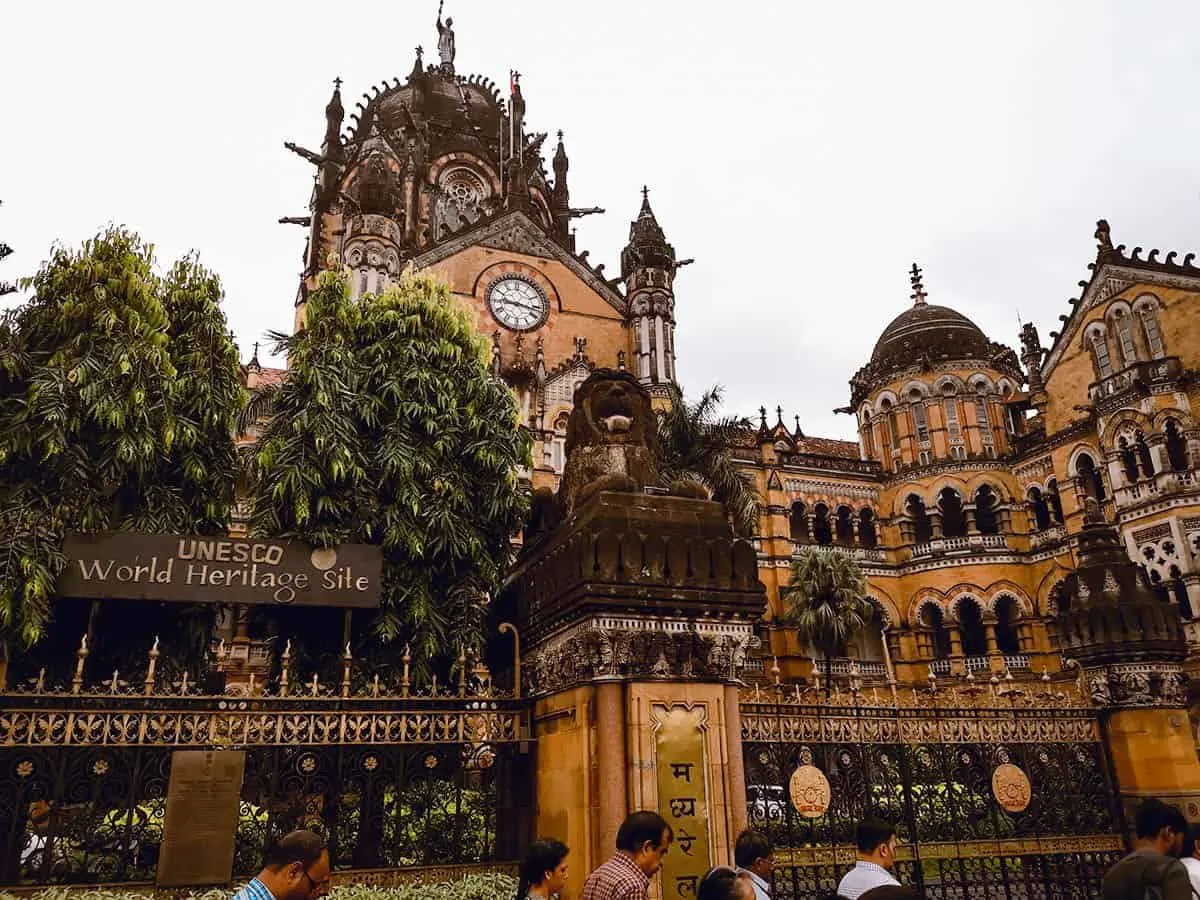 The terminus is as beautiful inside as it is from the outside. It was sad to hear that the CSMT was the target of a terrorist attack in 2008. Terrorists armed with AK-47 rifles and hand grenades launched an attack on passengers inside the terminus, leaving 58 people dead and 104 injured.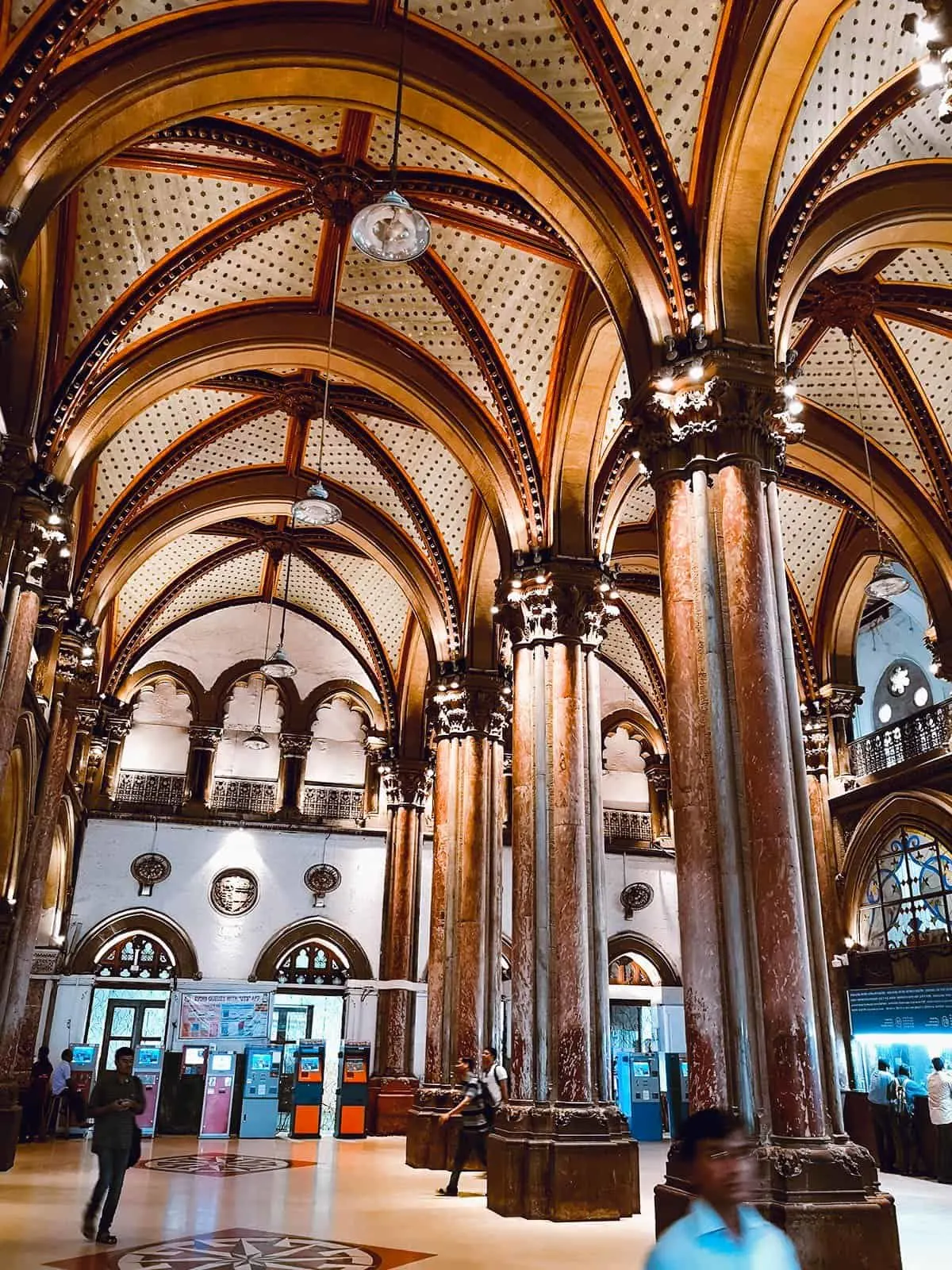 From the CSMT, we'd hop into a train and proceed to our next stop, Dadar Flower Market.
I wasn't able to take a picture but commuters in Mumbai routinely hop on and off while the trains are still in motion. Have you seen those crazy videos on social media? Most of them were filmed here in Mumbai. So many commuters rely on the train system that they have to be aggressive getting on and off, especially during rush hour.
But no worries, you won't experience any of that on this tour. You'll take a less popular route at a slower time of the day.

Here's my awesome guide Dev. He was such a pleasure to be around, always smiling and eager to answer my questions. Thanks for showing me around your incredible city Dev!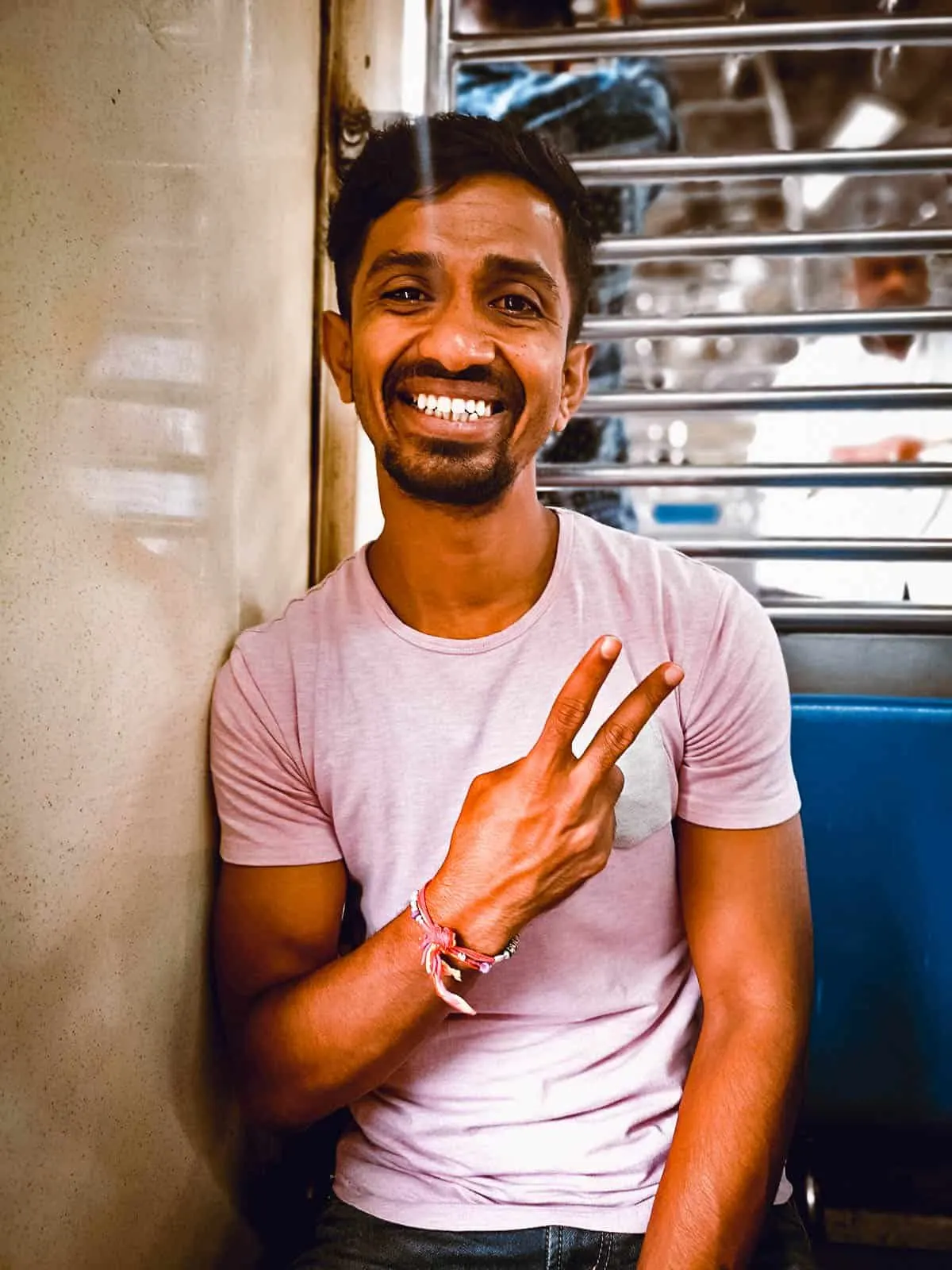 Dadar Flower Market
We took the train to Parel station and walked to Dadar Flower Market. Also known as Phool Gali or "flower street", it's the biggest flower market in Mumbai and home to hundreds of vendors selling roses, lotuses, lilies, marigolds, and chrysanthemums, just to name a few. From the looks of it, if a flower grows in India, then chances are you'll find it for sale here.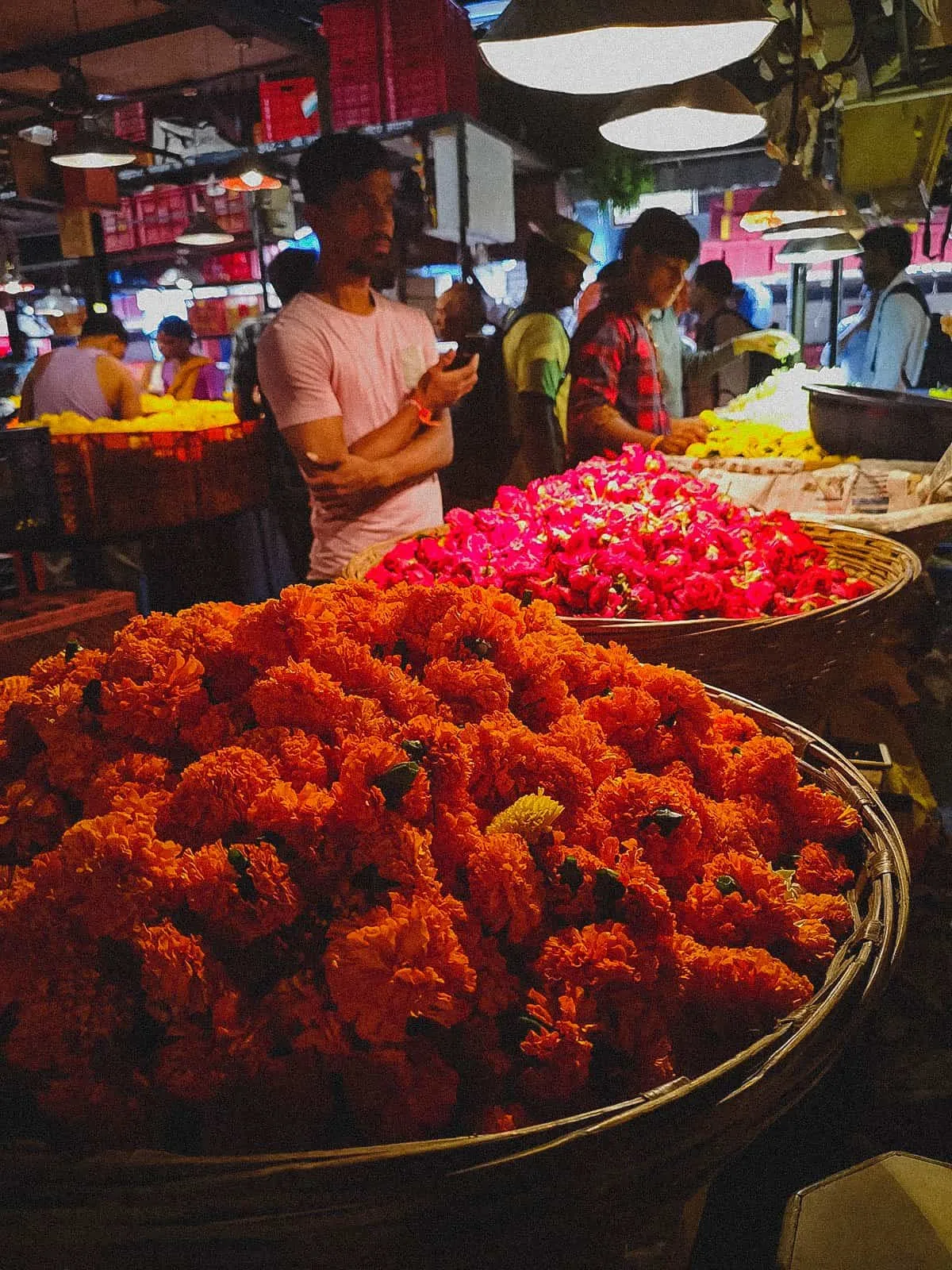 The market opens at 5AM and moves an estimated 500 kg of fresh flowers daily. It was busy when we were here but the market is said to reach peak chaos shortly after opening time.
This was the second flower market I visited on this trip to India, the first being Mullick Ghat Flower Market in Kolkata. That place was even more chaotic than this one.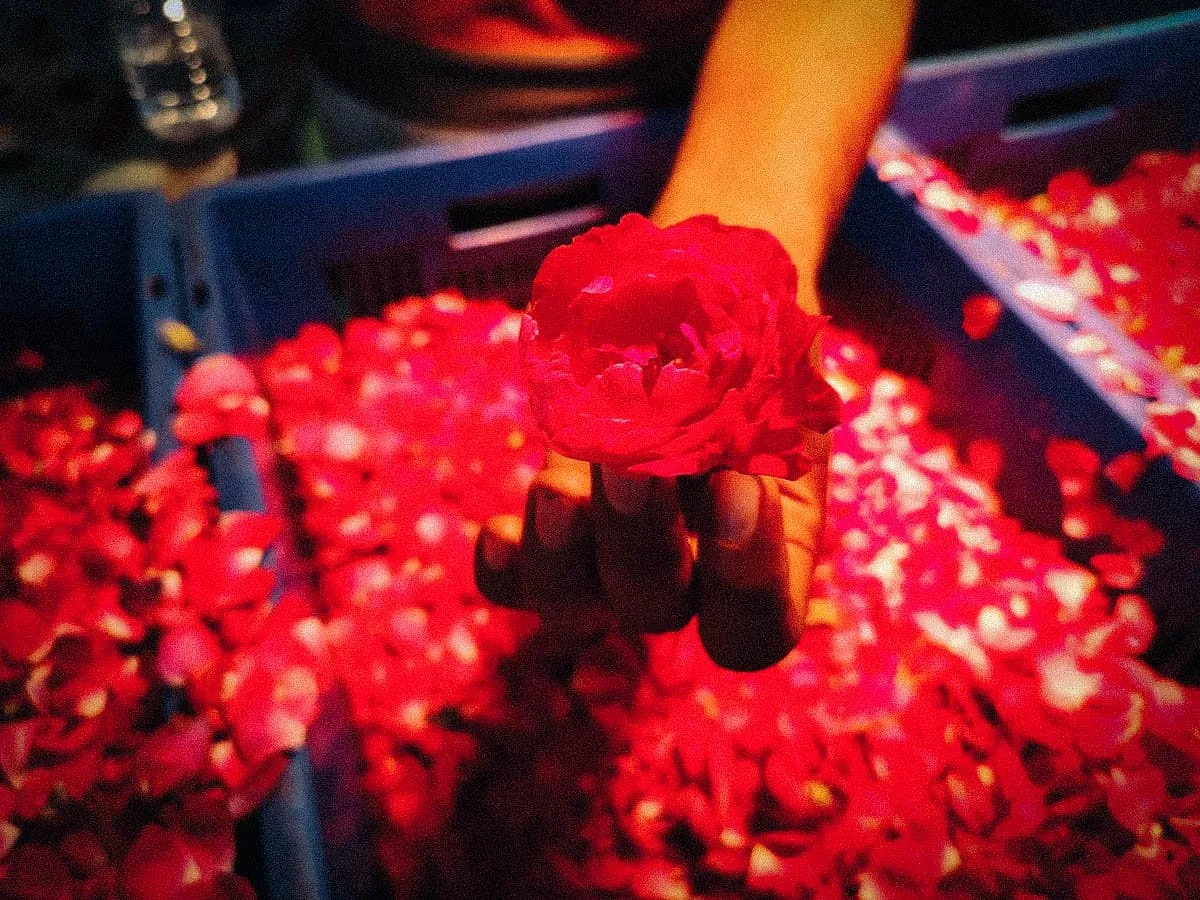 I read that you can get a kilogram of marigolds for a little over a dollar here. Fancy white roses? You can have a bouquet of twenty for a whopping 75 cents.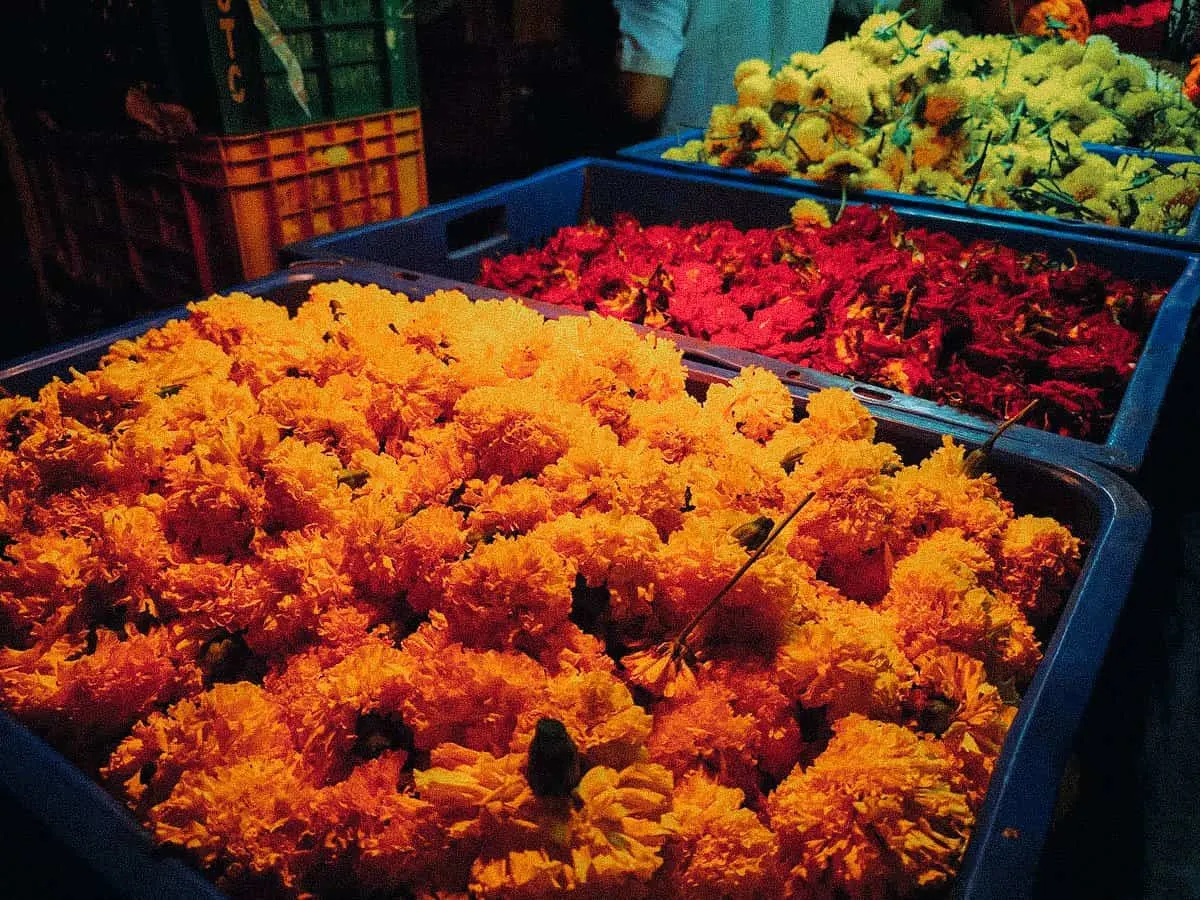 This is what it's like walking inside the market. The aisles are strewn with fallen petals so you're quite literally walking on a bed of flowers.

The flower market is located just outside Dadar station. It has a reputation for being one of the busiest and most chaotic metro stations in Mumbai, which is probably why we got off one stop before, at Parel station. As you can see below, the market gets muddy, especially when it rains, so it's best to go in sneakers.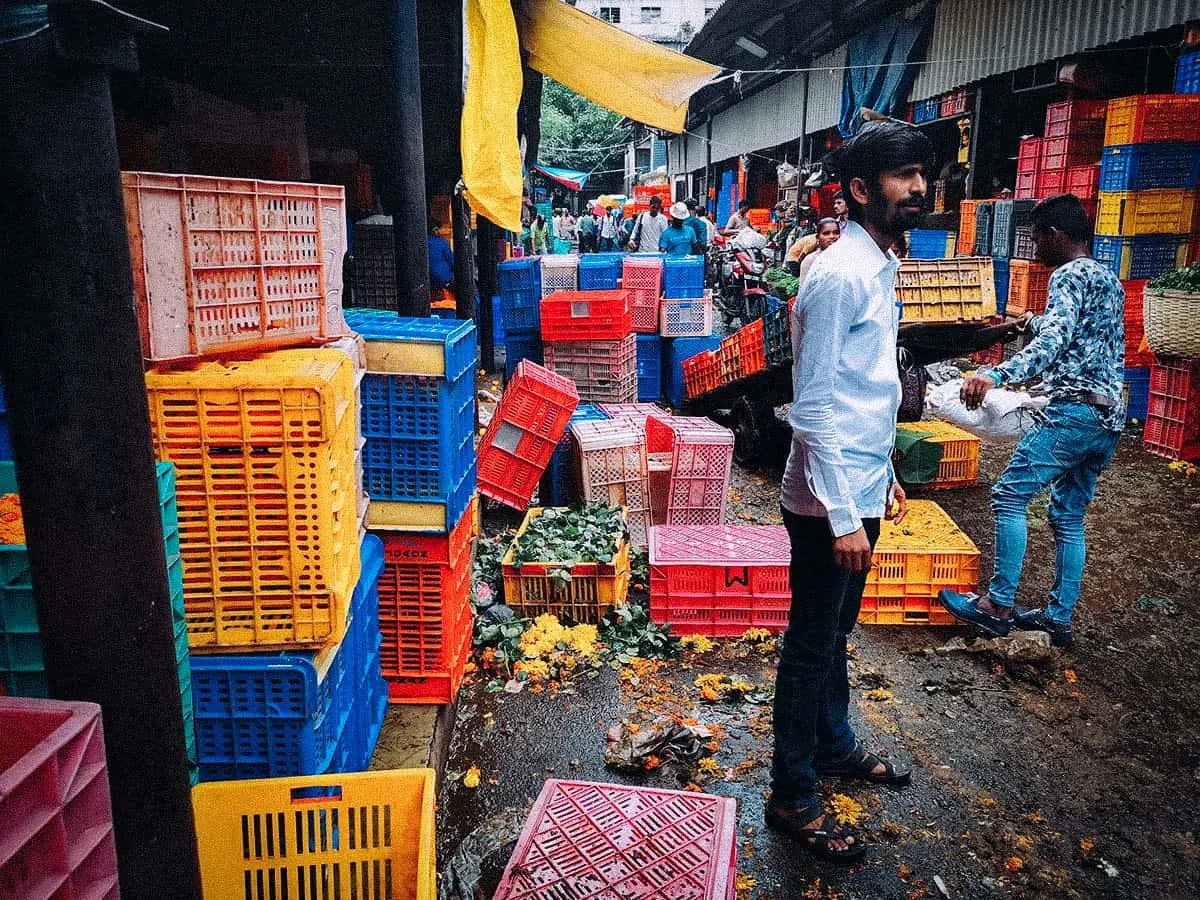 A shy vendor ducks behind his flower garlands when he sees me taking pictures. If you're into street photography, then you're going to love Dadar Flower Market.
Speaking of flower garlands, I was in Mumbai during Ganesh Chaturthi, one of the biggest and most celebrated festivals in the city. It's an annual 10-day festival that celebrates the birth of Ganesha, one of the most important gods in the Hindu religion. Flowers play a key role in Hindu festivals so Dev explained that the flower market was even busier than usual when we were there.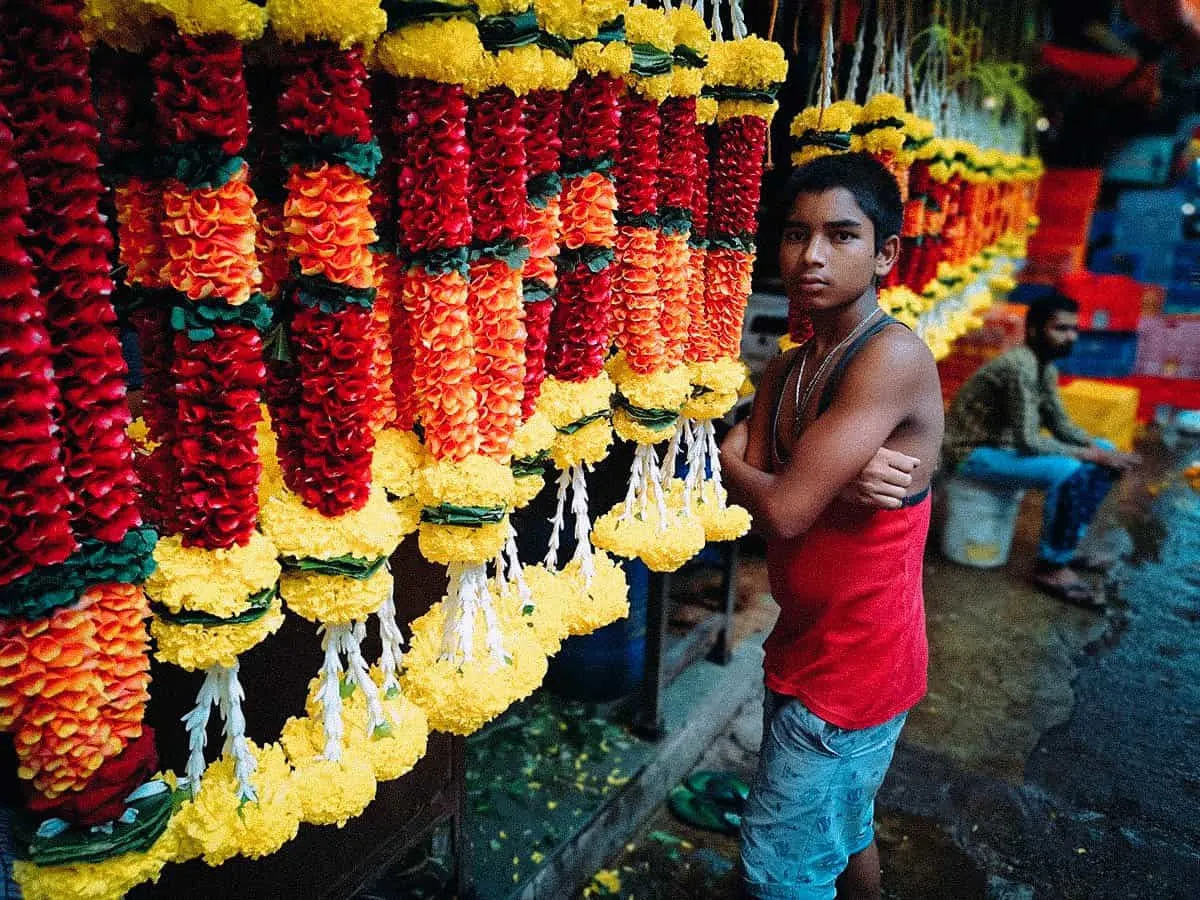 Dhobi Ghat
As described, this was one of the places I was most curious to see in Mumbai. You wouldn't normally think of laundry as a tourist attraction, but when you see it on this scale, it becomes interesting, fascinating even.
Established in 1890, Dhobi Ghat is known for being the world's biggest open-air laundry. An estimated half a million pieces of clothing are brought here to be washed, dried, and ironed by dhobis every day. The term dhobi means "washer" and can pertain to both men and women, though about 95% of the dhobis here are men.
According to Dev, over 3,000 dhobis live and work here, none of whom are originally from Mumbai. They come to Mumbai from Northern India to work. They pay the government a nominal INR 300 a month to use the wash pens, and an additional INR 1,500 to rent a house which is divided between several dhobis. Each dhobi makes around INR 9,000 a month.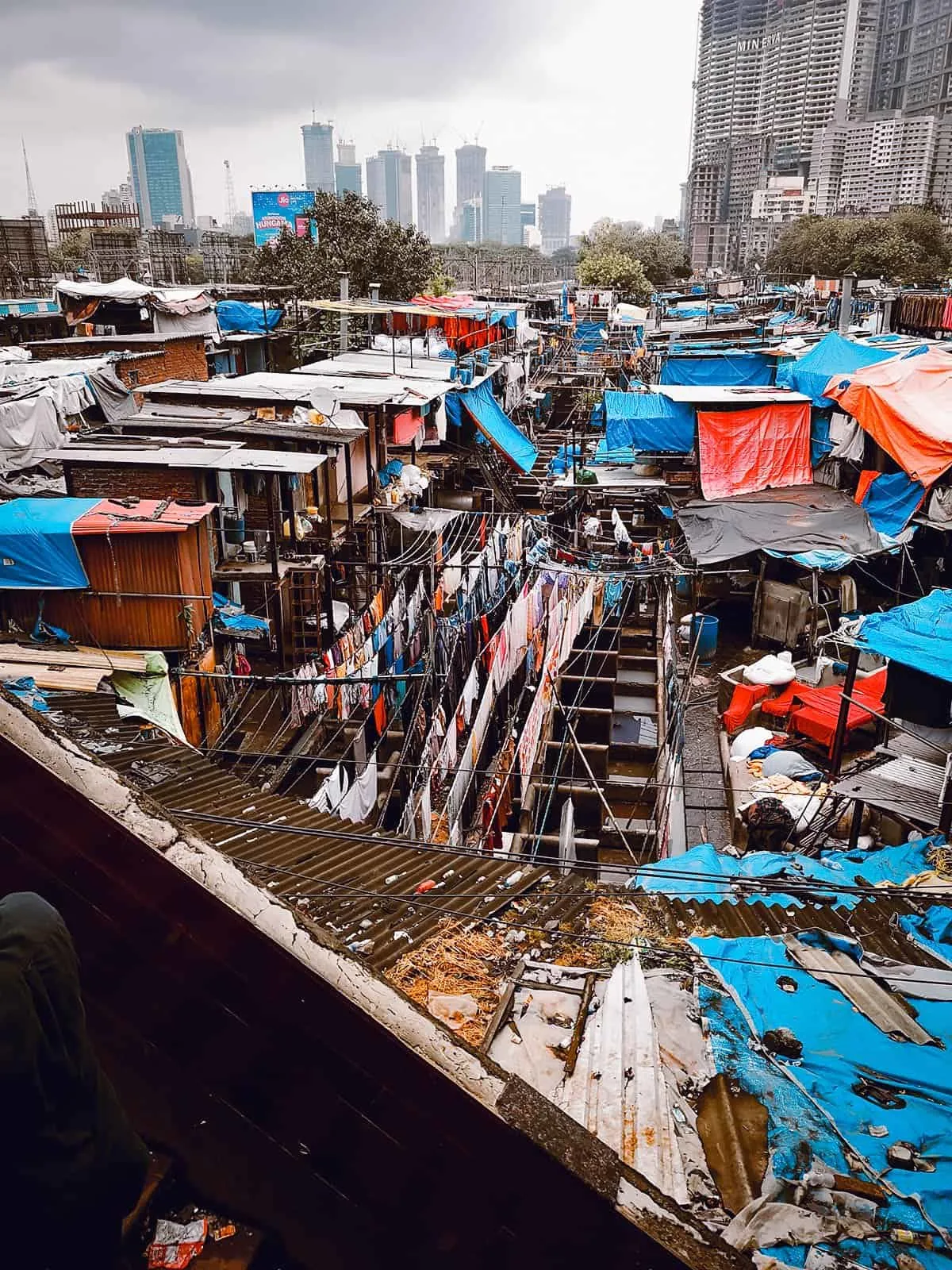 Most of the laundry that goes through Dhobi Ghat are from lower income houses, followed by smaller hotels and hospitals, then the garment industry. Dhobis spend hours scrubbing clothes in the concrete wash pens before wringing and setting them out to dry.
Once dry, the clothes are neatly pressed and sorted using an efficient system that gets each article of clothing back to its rightful owner. In fact, we saw dhobis on the metro carrying huge bundles of clothing on their heads going to and from Dhobi Ghat.
We got here mid-morning when most of the washing had already been done, but to see the dhobis in action, then it's best to go early, around 6-8AM.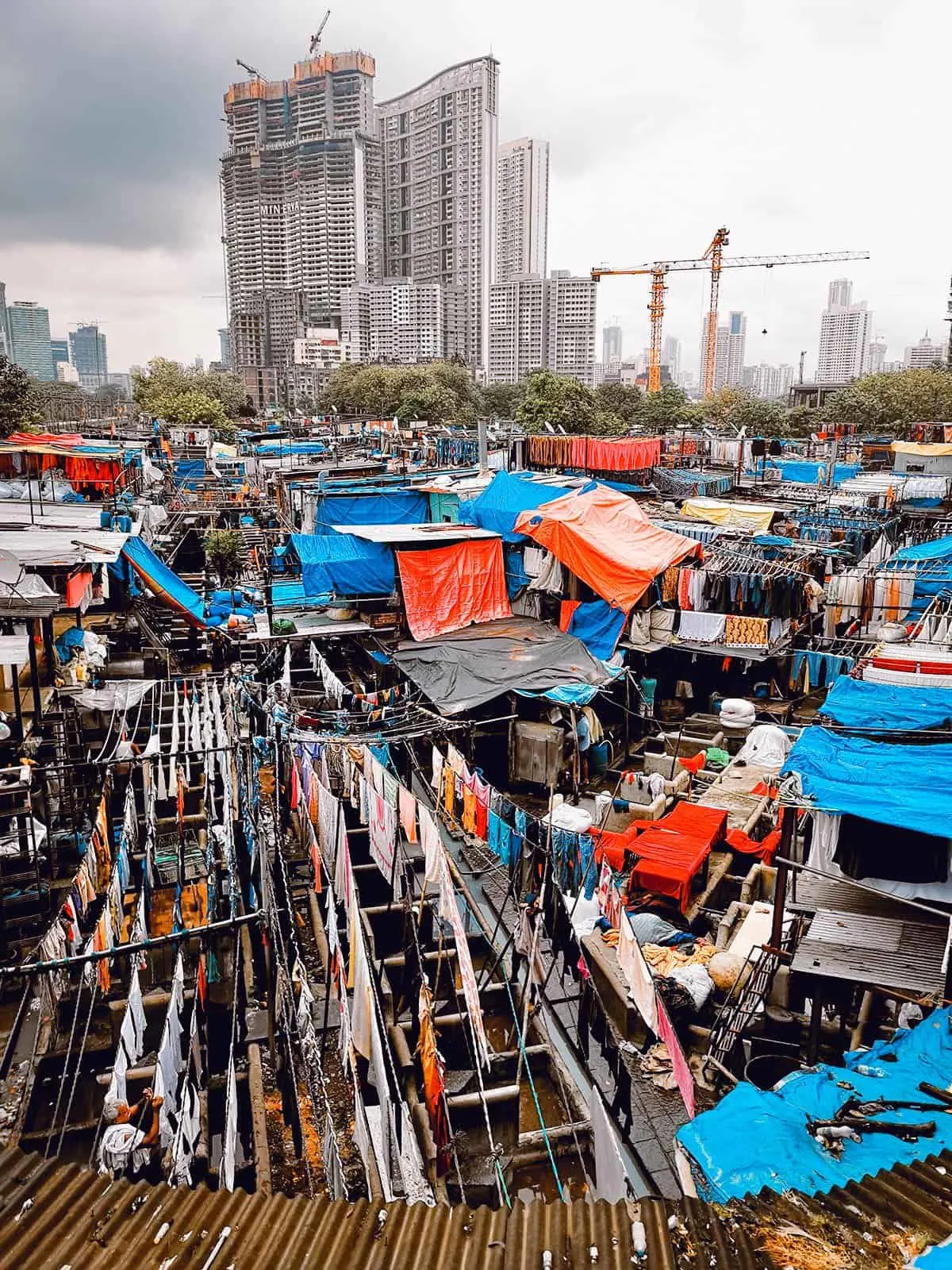 I zoomed in and spotted a lone dhobi hanging clothes to dry. We only spent maybe 15-20 minutes here observing Dhobi Ghat from a distance, but I would have loved to see it from up close. According to Dev, the dhobis run their own informal tours so we couldn't just walk down and explore it on our own.
Check out this photoessay on culture trip for a closer look at this fascinating place. Like Dadar Flower Market, this is a great place to explore if you're into street photography.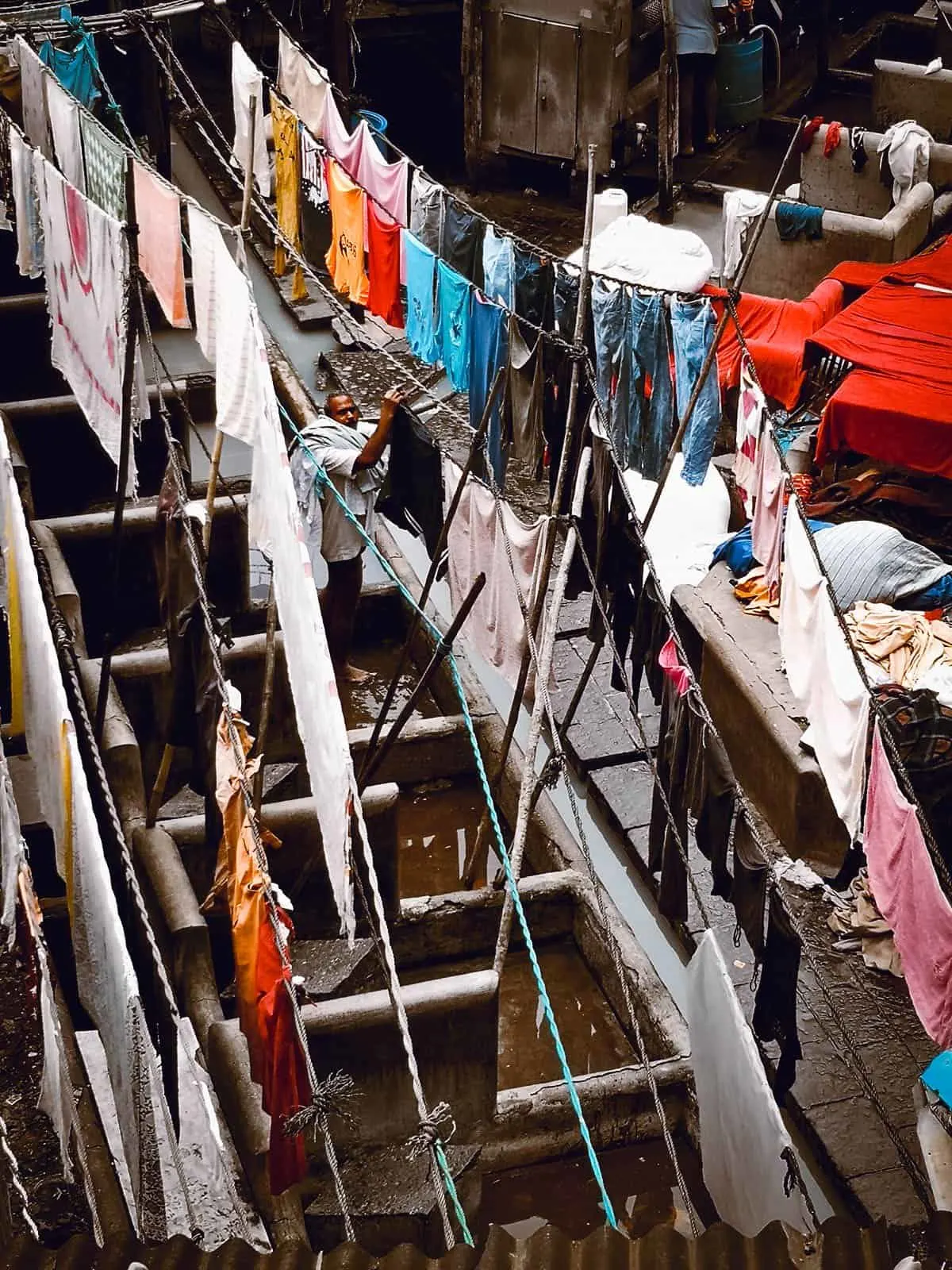 Chor Bazaar
From Dhobi Ghat, we took a taxi to Chor Bazaar, one of the largest flea markets in India. Here you can find all kinds of new and used goods like antiques, mobile phones, hardware supplies, branded clothing overruns, even car and motorcycle parts.
Chor Bazaar in Hindi literally means "thieves' bazaar". Legend has it that Queen Victoria once had her violin stolen on a visit to Mumbai (formerly Bombay). It was later found at this market which earned it its present day name. In fact, there's a funny saying that if you lose something in Mumbai, then there's a good chance you can buy it back at Chor Bazaar.
Dev doesn't seem to believe the Queen Victoria story but one thing's for sure – there do seem to be stolen goods here so be mindful of your belongings.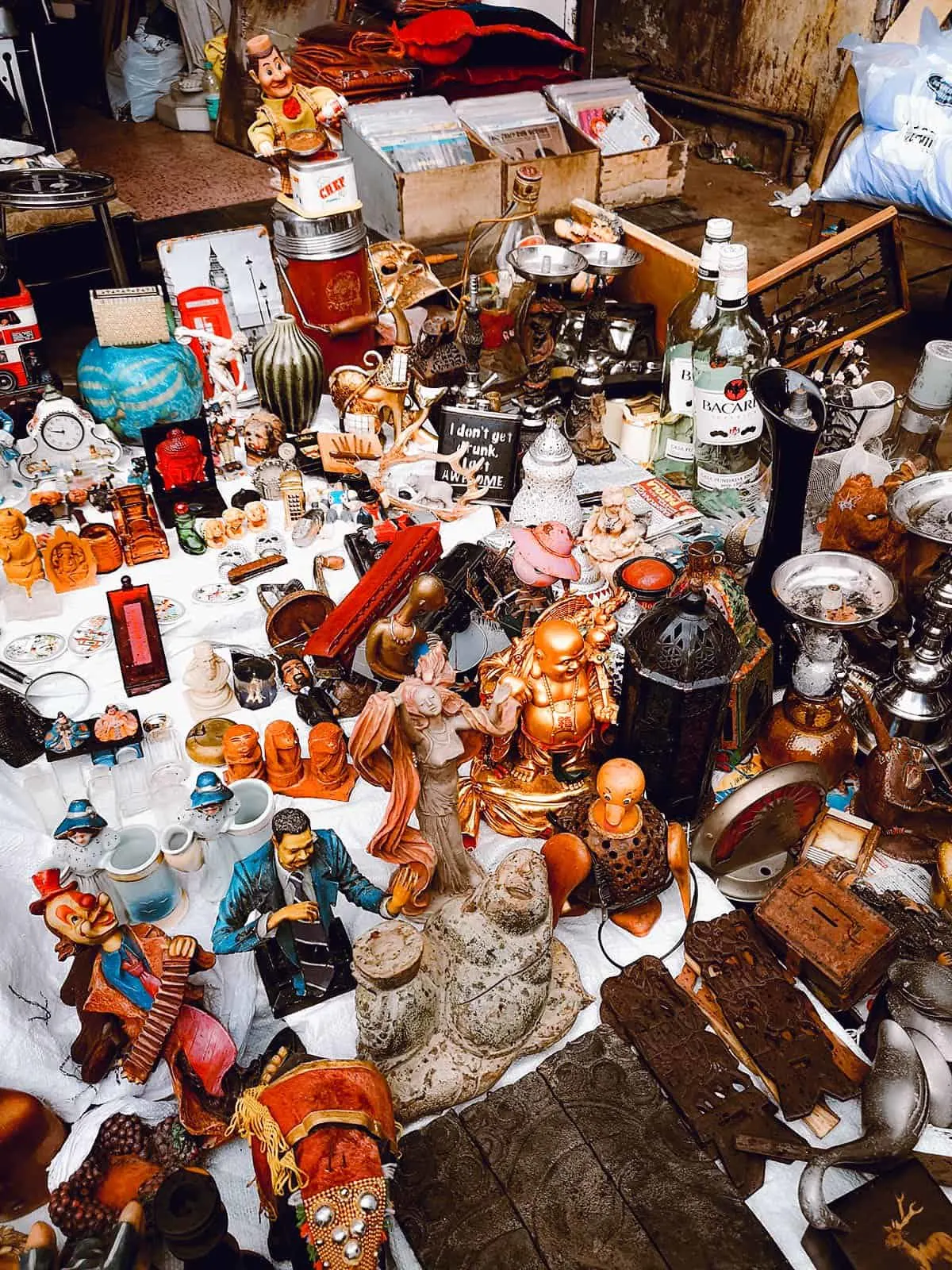 Next to Chor Bazaar is this fresh produce and spice market. I bought two boxes of spices here and a kilo of fresh dates to bring back to Ren. I wish I bought more!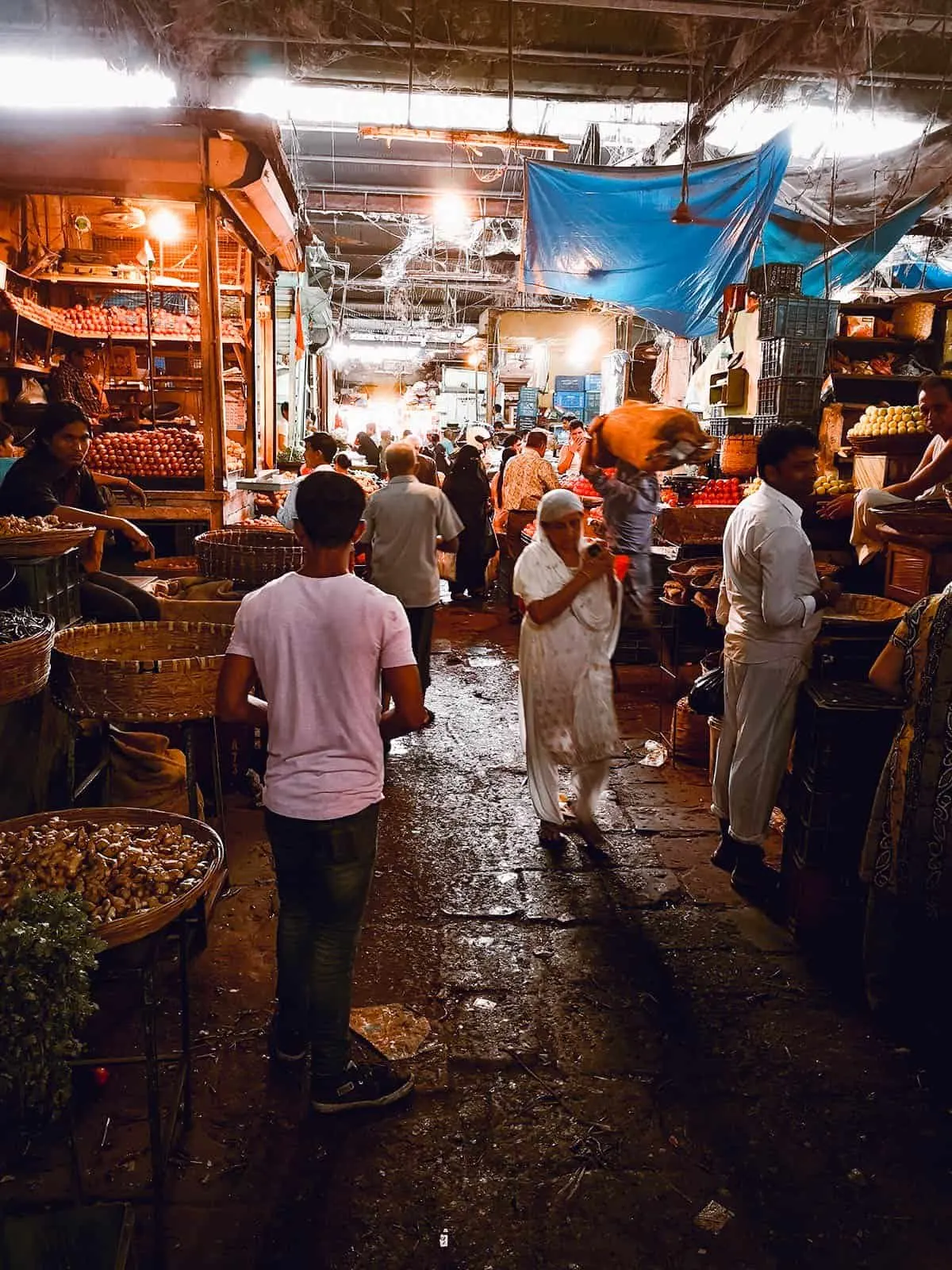 There's a meat ban during the Ganesh Chaturthi festival so nearly the entire meat section of the market was closed. Only this Muslim butcher was still open.

I just love the atmosphere of local markets. The smells, the colors, the chaos, there isn't a more authentic local food experience than a wet market which is we always try to visit one on every trip. I went to one in Delhi as well.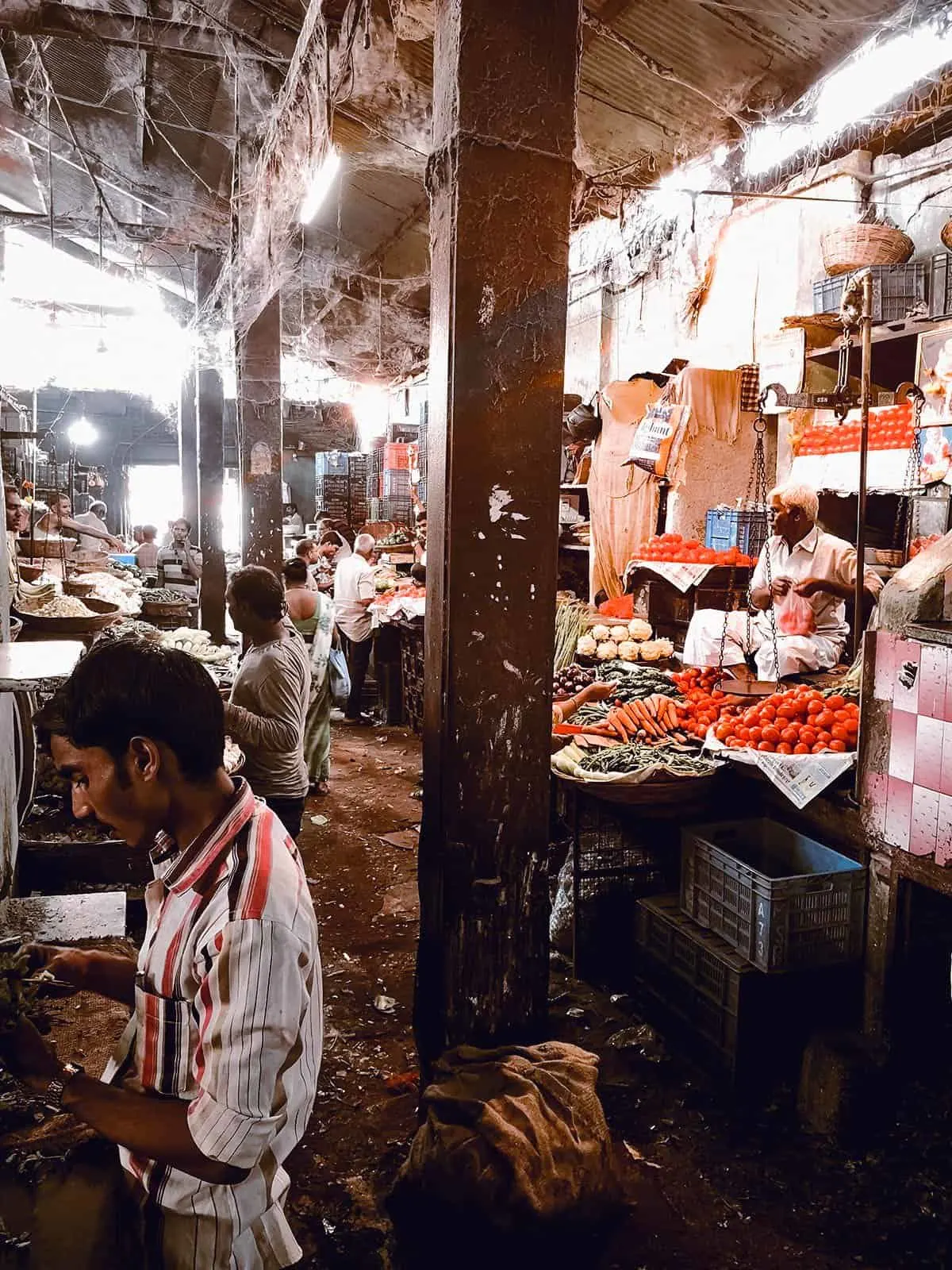 This vendor asked me to take his picture, then proceeded to look unhappy when I took it.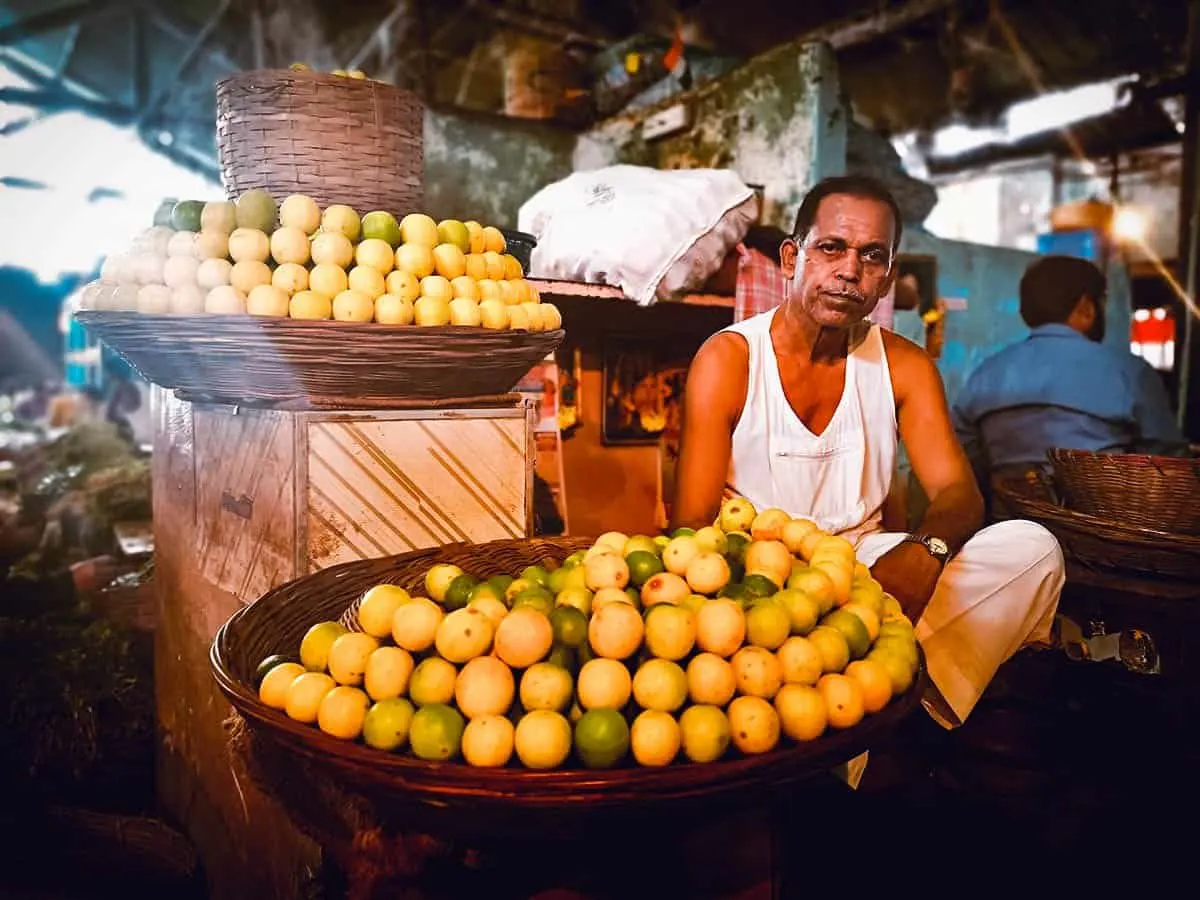 Sorting through a mountain of green chili.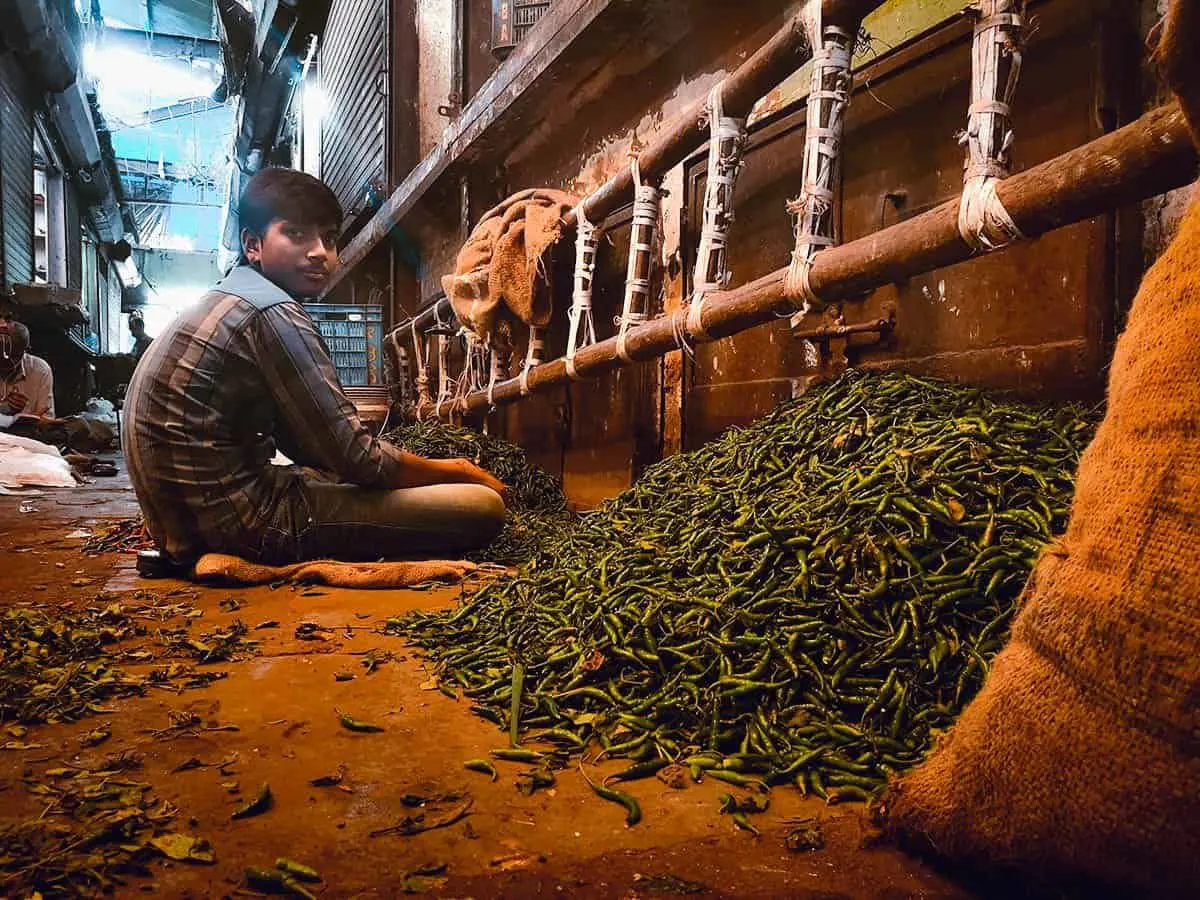 Dabbawalas at Churchgate Station
For the tour's last stop, Dev took me to Churchgate station to see the amazing dabawwalas in action. The dabawwalas constitute a lunchbox pickup and delivery system that brings freshly cooked lunches from homes and restaurants to people at work.
The lunchboxes are picked up in the morning before lunch, delivered by bicycle or train, then returned empty in the afternoon. They utilize a highly efficient color-coding system that results in just one mistake or so every two months. With all the deliveries they make, that translates to just one mistake in every 16 million deliveries!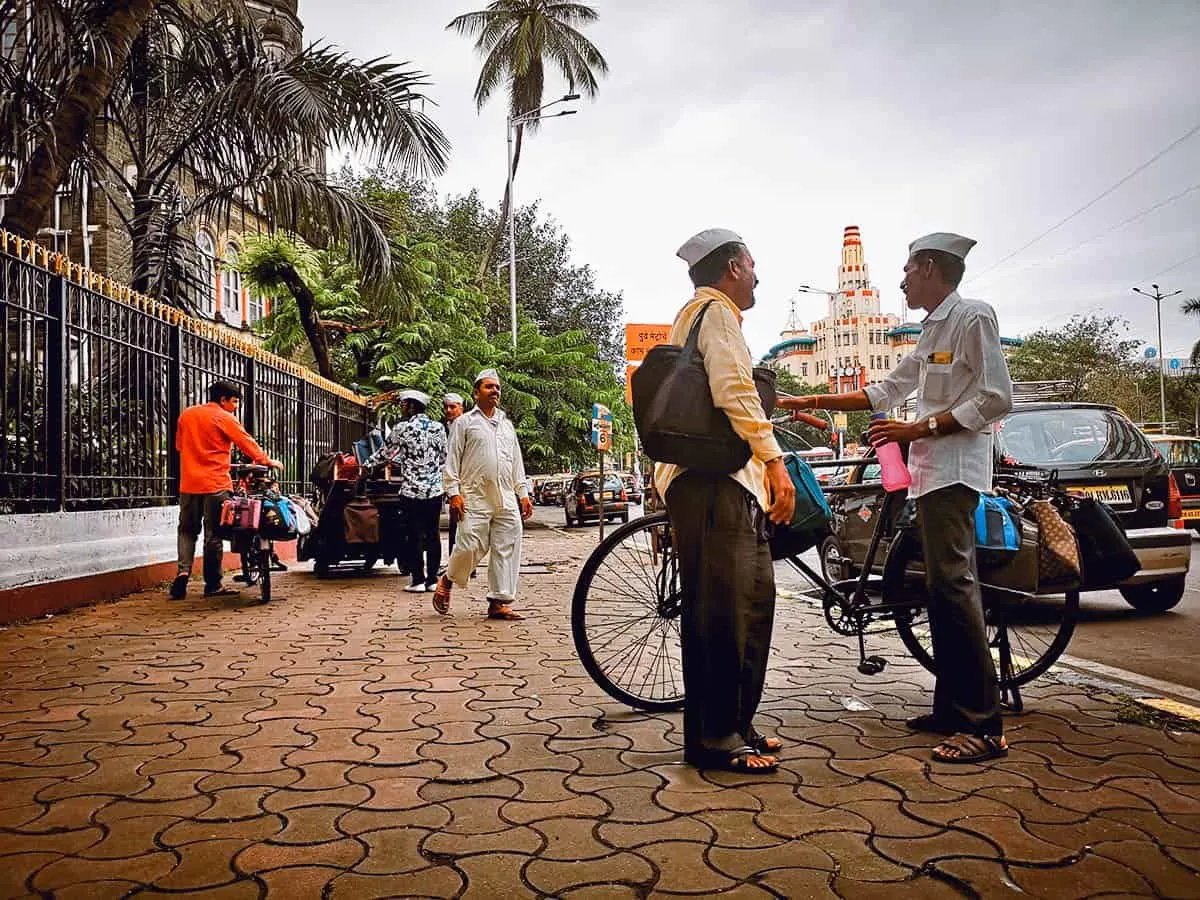 The word dabba literally means "box" and refers to a cylindrical tin or aluminum tiffin box. Wala is a suffix meaning "doer" or "holder", so dabawwala roughly translates to "tiffin box delivery man".
Meet the most fabulous tiffin box delivery man in Mumbai. You can't see it but he had long pink fingernails.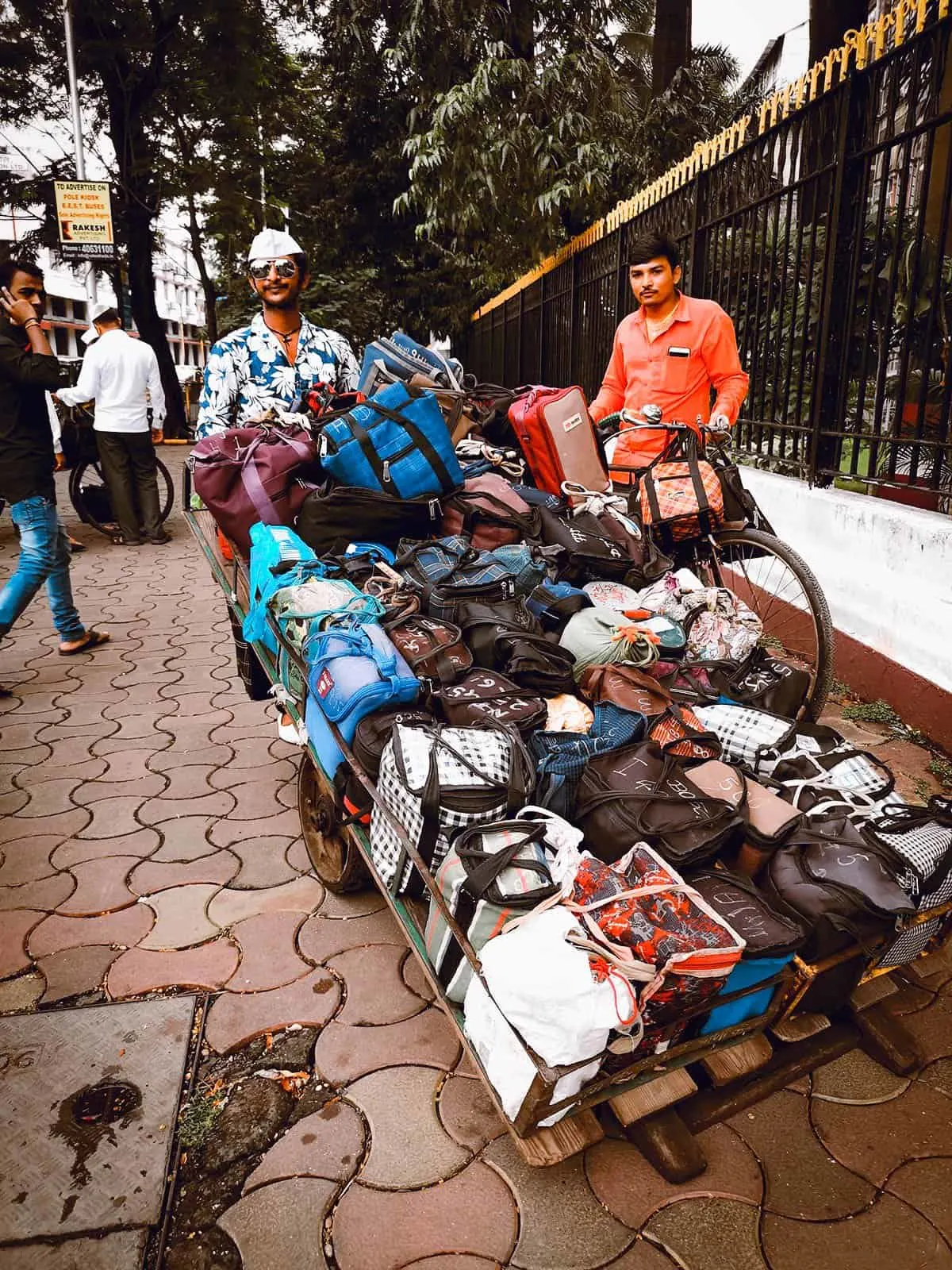 Dev explained that the dabawwala system was created during the British occupation. They didn't like Indian food so a system was created to deliver food from their homes to their places of work. Thanks to a surplus of illiterate workers looking for any type of work, the dabawwala system was born.
The British have gone but it looks like the system is here to stay. After over a century of deliveries, there are an estimated 5,000 dabawwalas today delivering millions of lunchboxes to office workers during the work week. Meet dabawwala number 5,001.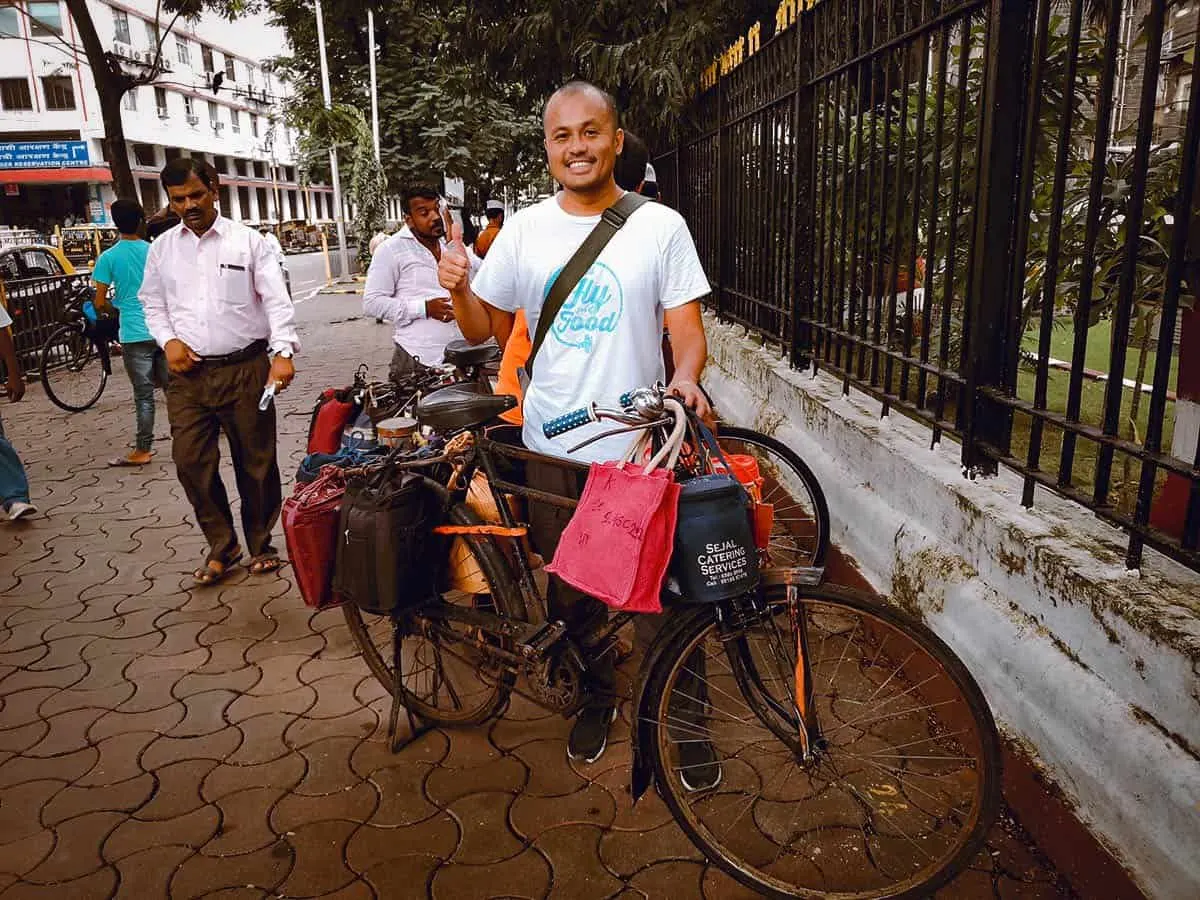 Conclusion
Admittedly, USD 60 per person seems a bit pricey in hindsight. But then again, this is a private tour that's four hours long and takes you to many parts of the city. I get the cost since private tours rarely come cheap.
The one thing I was disappointed with is that we weren't able to explore Dhobi Ghat. But I'm not sure how you can safely do that if what Dev said was true. Not to discourage you, but Dhobi Ghat doesn't seem like the type of place you can comfortably visit without a guide, especially if you're traveling alone. I usually explore places on my own but this TripAdvisor comment made me think twice.
In any case, I had a great time with Dev and would happily recommend this tour to anyone with limited time in Mumbai. If you can find a similar group tour that's cheaper, then better. If not, then you can book this exact tour through Get Your Guide.
For travel tips to Mumbai, check out our The First-Timer's Travel Guide to Mumbai, India.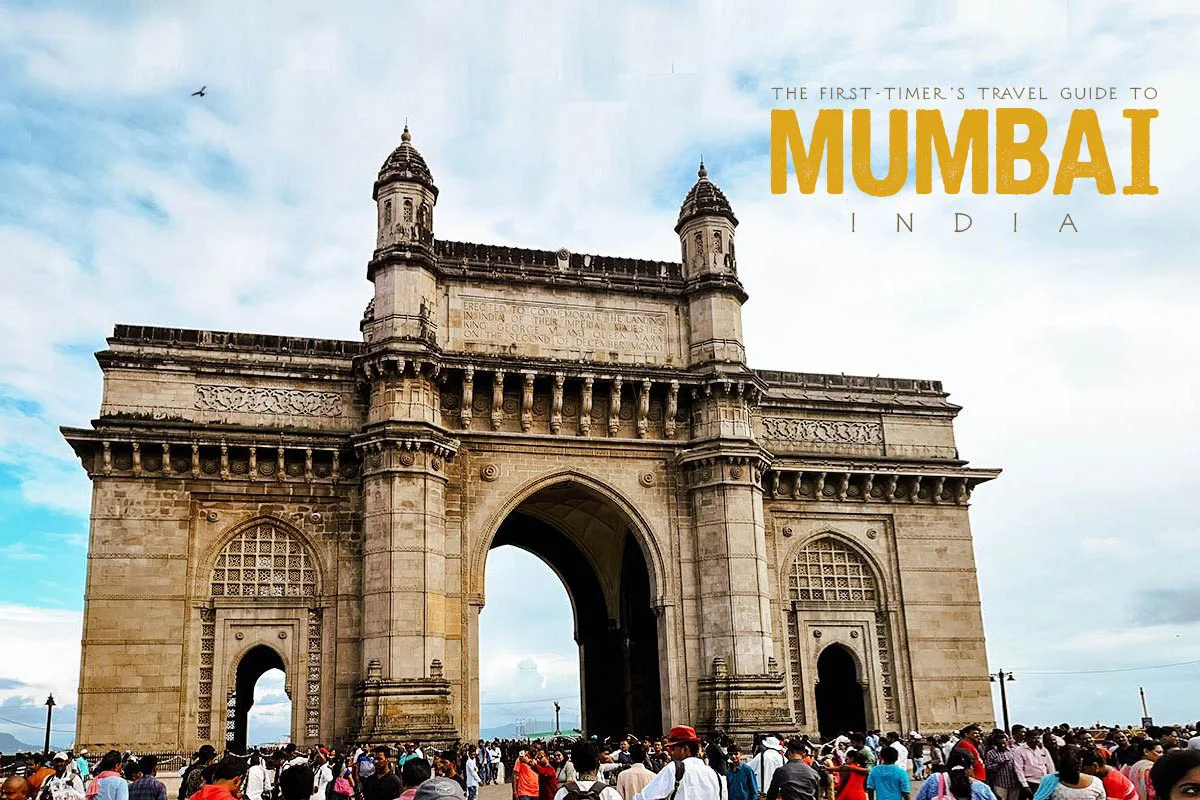 Disclosure
Some of the links in this guide are affiliate links, meaning we'll get a small commission if you make a purchase at NO extra cost to you. We only recommend products and services that we use ourselves and firmly believe in. We really appreciate your support as this helps us make more of these free travel guides. Thank you!