"So far the BEST hotel in Legazpi."
That's what one TripAdvisor reviewer said about Casablanca Suites. Based on his many reviews of hotels in the area, he appeared to be a frequent business traveler to Legazpi City so I trusted that he knew what he was talking about. As it turns out, he did, and he wasn't alone.
Presently the top-rated TripAdvisor hotel in all of Legazpi City, his review convinced us to book two nights at Casablanca Suites and make it home base for our weekend Mayon ATV adventure. 🙂
Casablanca Suites
Hotel lobby. Not bad eh? Casablanca Suites is just four years old so everything still looks clean and new.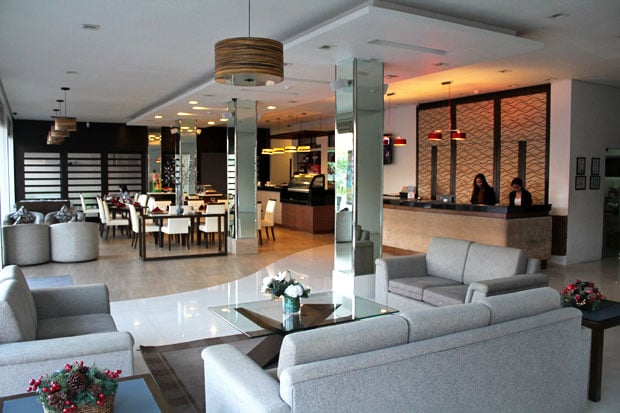 The hotel only has two floors so there's no elevator. All rooms are on the second floor which you walk up to via those stairs in the corner.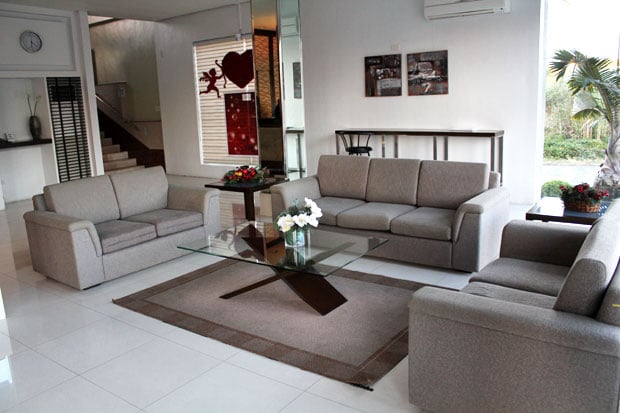 Dining area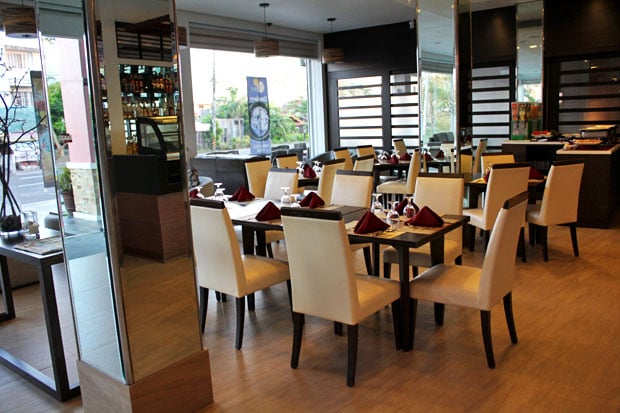 Superior room with two rubber latex double beds. All room bookings are handled by Agoda. Our room went for PHP 3,570/night (approximately USD 79.67/night) inclusive of roundtrip airport transfer and breakfast.
TIP: When you book your room, try requesting for a room with a view of Mayon Volcano. Half the rooms here face Mayon and the other half don't. We didn't know that so we wound up with a view of the sari-sari store down the street instead. 👿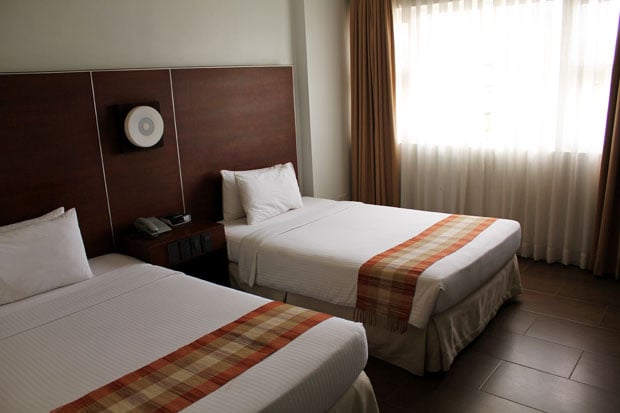 Around twenty square meters, the Superior Room has a 32″ LCD cable TV, electronic safe, and free wi-fi. There was no refrigerator nor mini-bar though, at least not in our room.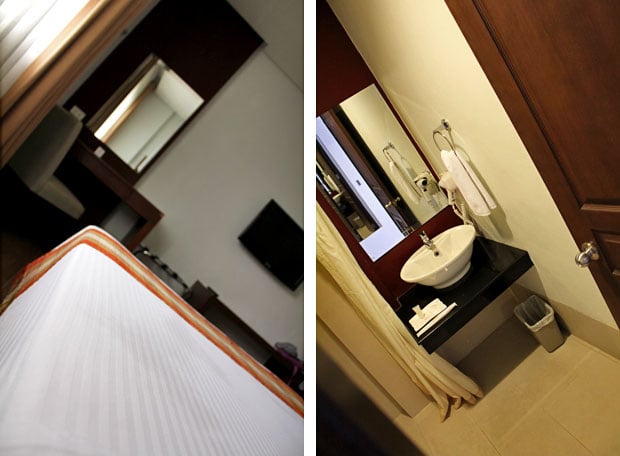 Daily Filipino breakfast buffet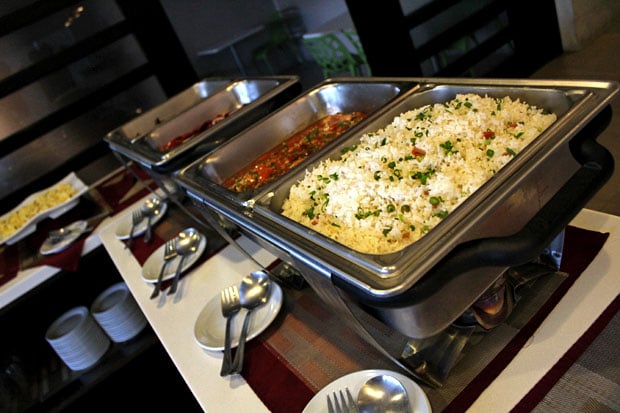 Pretty much everything people said in their TripAdvisor reviews was spot on. Casablanca Suites is a nice, clean, conveniently-located hotel. It's a short distance from the airport and a quick tricycle-ride away from town. Rooms are basic, but very comfortable.
If I were to have any complaints, it would be that the front desk wasn't very helpful when it came to arranging tours and such. They were friendly enough, but they didn't seem too well-equipped to facilitate sightseeing tours for the guests, leaving you pretty much on your own. It wasn't hard to find our way around, but more readily available information would have been nice. In that sense, the hotel felt more like a business hotel, which in hindsight is what I think Casablanca Suites primarily is.
Hands down, my favorite part about the hotel was its wealth of restaurant choices. Housed in the same building are four restaurants offering starkly different cuisines – Filipino, Italian, German, and a wicked cool bar serving comfort food – all of which you can read about HERE.
Follow this link to make a reservation at Casablanca Suites through Agoda.
Casablanca Suites
Benny Imperial St. (Alternate Road), Legazpi City, Albay, Philippines
Tel: +052-481-0788
Fax: +052-481-0789
Email: [email protected]
Facebook: casablancasuites
Approximate Room Rate: PHP 3,570 per night (as of Feb 2014)
Make a Reservation through Agoda.
More on Legazpi City
Mayon Volcano by ATV!
Where to Eat in Legazpi City
Disclosure
Some of the links in this post are affiliate links, meaning we'll get a small commission if you make a purchase or reservation at NO extra cost to you. We really appreciate your support as this helps us keep this website going. Thank you!