Uno Grille is located on the corner of Bonifacio St. and Quirino Blvd. in Vigan, Ilocos Sur.
This was originally part of the Ilocos post which i wrote after our trip to Vigan and Pagudpud this past April 2011. As this blog continues to evolve however, I realized that Uno Grille deserves its own post with all the distinct and remarkable dishes it serves.
Owned by and located directly across from Grandpa's Inn, this is where we got to sample some of the Ilocos region's truly exotic dishes.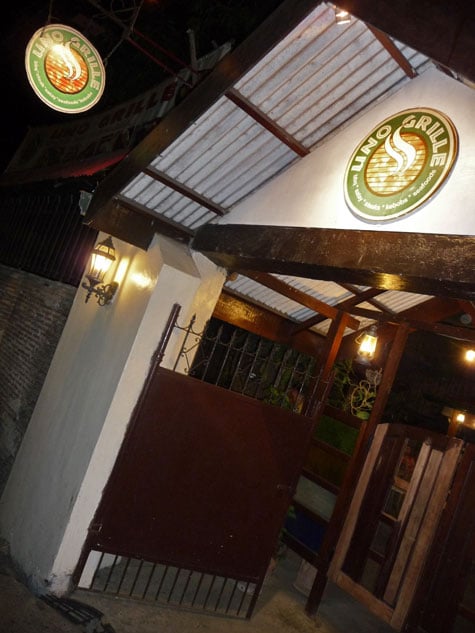 Insarabasab – Grilled pork meat and liver topped with tomatoes and onions. Unlike traditional liempo which is more charred and tougher, the pork was closer in consistency to sinuglaw but minus the vinegar. It had a slightly softer, chewier texture. I enjoyed this very much with the onions and tomatoes mixed in.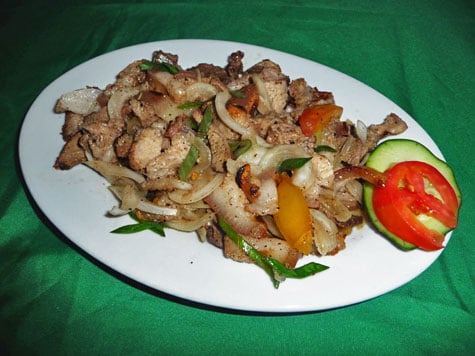 Bogi Ti Ikan – Seasonal fish roe harvested usually in the summer months. One of their more exotic, harder-to-come-by offerings. This was a little too salty for my taste though.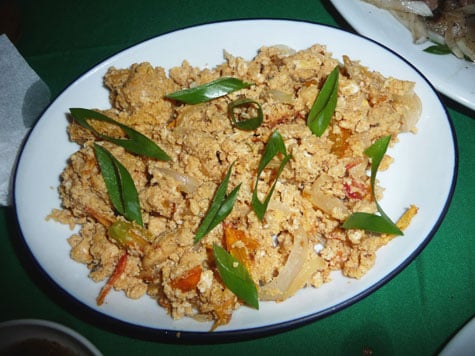 Adobo Nga Abuos – Now this was truly exotic! It's a seasonal dish of mountain ant larvae harvested from the tropical rain forests of Abra, available only from March to June.
Ren and I saw something similar on Extreme Cuisine with Jeff Corwin, but in Mexico. Who knew that we'd be able to sample something like it right here in our very own backyard?! Awesome!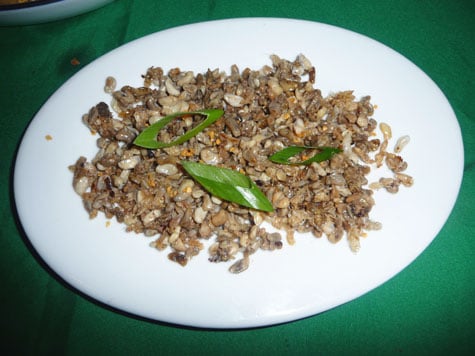 Aside from the adobo flavor, it also had a slightly buttery and nutty taste with a texture similar to cottage cheese. It was interesting to say the least and I was very pleased to have tried it.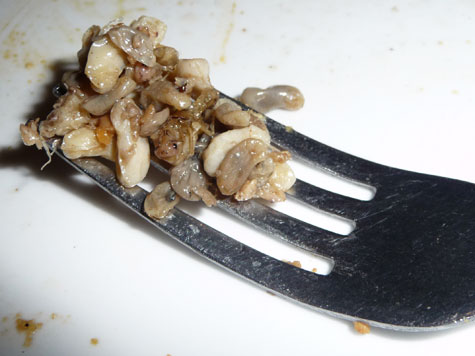 Crispy Bagis – Crispy fried pork intestines. If you've never had bagis, it's probably the cleanest version of chicharon bituka you can find.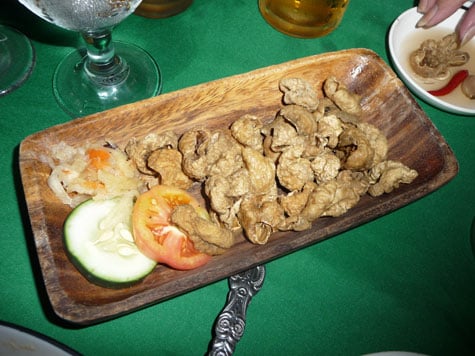 Poqui-Poqui Balls – A twist on the Ilocano eggplant omelette. Breaded and sitting on a delicious curry sauce, this apparently was an award winner at a local cooking contest. It was REALLY good.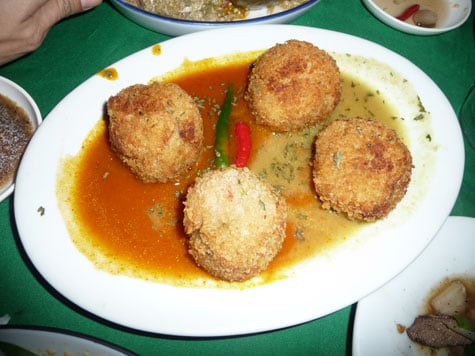 Warek-Warek – Grilled pork head chop with liver and mixed with onions and vinegar. This was similar to Insarabasab but made with vinegar and pork face, so the meat had a more gelatinous consistency.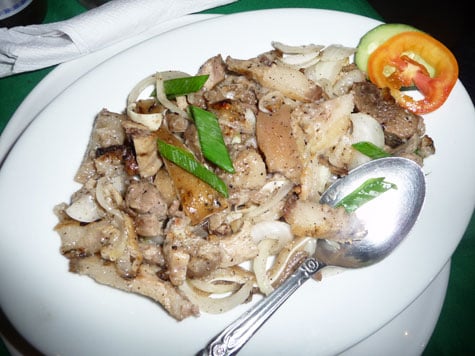 One satisfied table of Manileños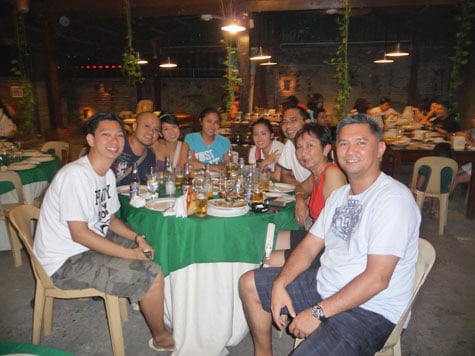 If you're ever in Vigan, I suggest enjoying a meal here especially if you're in the mood for something a little out of the ordinary. Most everything was good, and cheap compared to Manila prices.
Suffice to say you'll be hard pressed to find any mountain ant larvae in Manila, so you should try it if you're feeling adventurous. If you don't like it, you'll at least have an interesting foodie story to tell people for years to come.