EDITOR'S NOTE: Traveleater Ed Lansink of Malta Uncovered shares with us some of his favorite places to eat in the Republic of Malta.
If you're looking for an excellent place to spend your next gastronomical adventure, then why not consider the beautiful island of Malta? This Mediterranean paradise continues to fascinate food lovers thanks to its wide variety of traditional and local cuisines, which are influenced by other international kitchens as well, like the Italian as well as the North African one.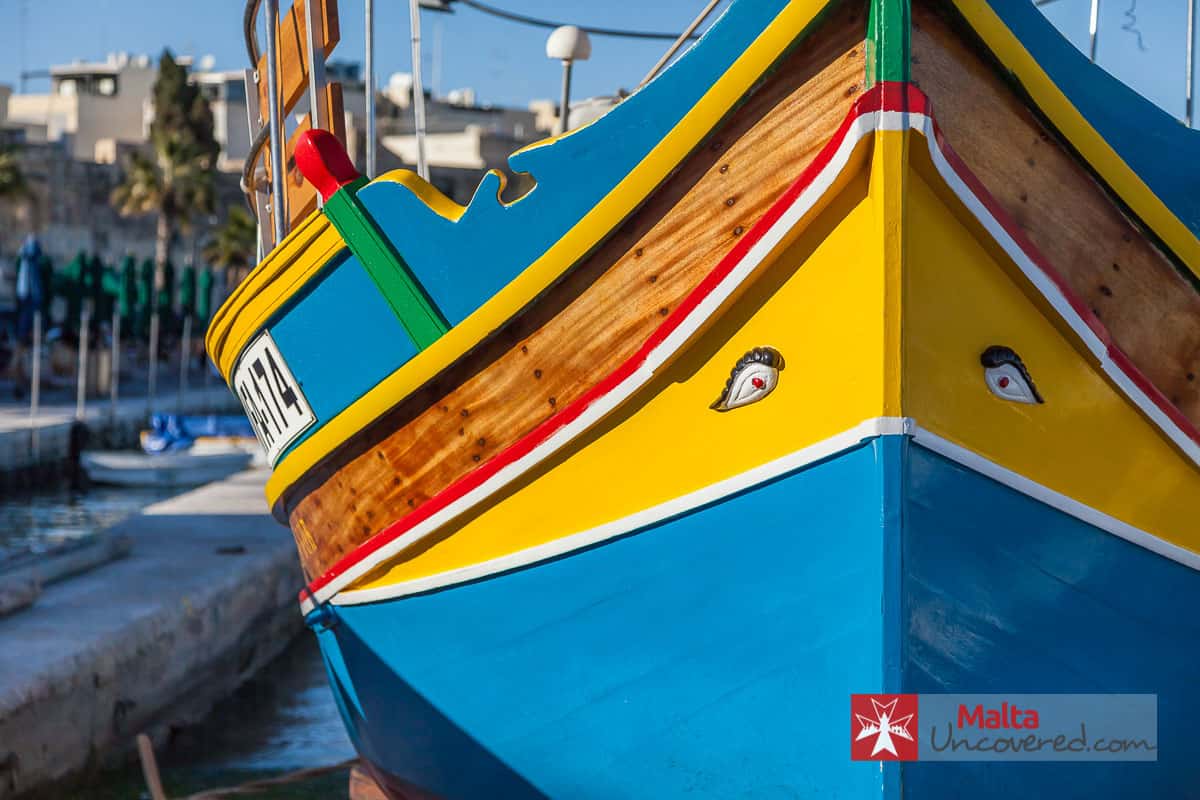 Over the years, the country has seen an influx of eateries that offer a taste of the Maltese palate. In fact, a seemingly endless range of restaurants dot the streets of Malta for tourists and locals to enjoy. From casual meals out and street eats to more sophisticated dining, there's definitely a place to keep you sated.
Check out the top 10 best places to eat in Malta in our list below.
Save This on Pinterest!
No time to read this now? Click on the red save button and pin it for later!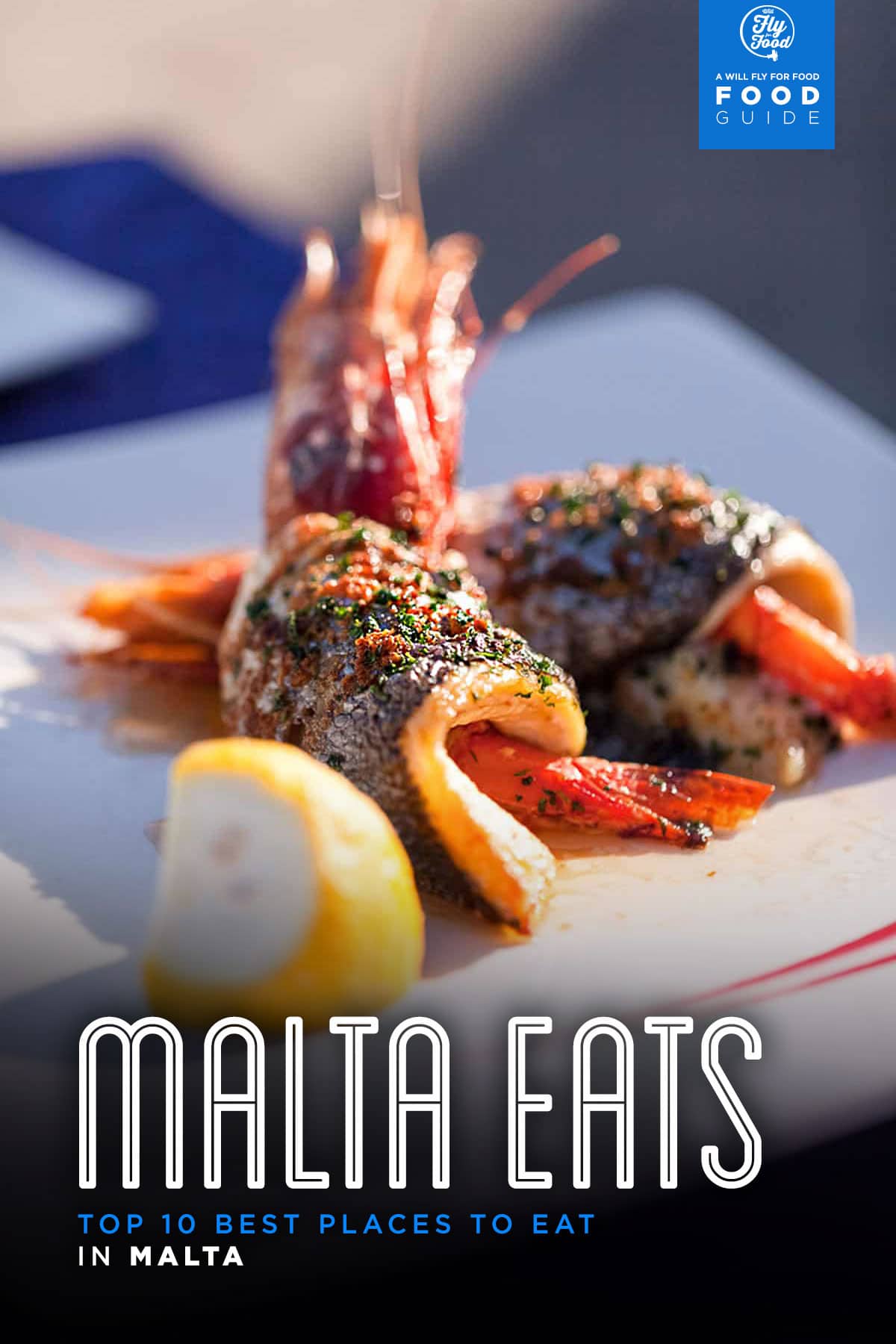 10 PLACES TO EAT IN MALTA
1. Malata
This comfortable dining space is located in a cellar at the edge of St. George's Square. Malata offers diners with a combination of French and Mediterranean cuisines, matched with a laid-back atmosphere and spectacular views. Most of their dishes are sourced locally, such as fish, vegetables, and other ingredients. The restaurant also has a fine selection of wines to complete your dining experience.
2. Palazzo Preca
Situated in the Maltese capital Valletta, this restaurant offers guests authentic Mediterranean cuisine and homemade delicacies. Palazzo Preca showcases the city's rich history with its 16th-century old palatial building complete with stunning decorations. Diners get to enjoy veal carpaccio and a wide array of fresh seafood dishes such as salmon ceviche, prawns, and octopus. They also serve a variety of pasta meals and salads. These dishes perfectly match their selection of fine wines and other beverages as well. Aside from that, guests can indulge in homemade sweets for dessert, such as pastries and other local treats.
3. Fumia Restaurant – CLOSED
Another famous place to eat is the Fumia Restaurant located in Pieta, Malta. Tourists and locals alike flock to this eatery to get a taste of the best seafood dishes cooked in an authentic Sicilian style. Some of its must-try food include fish, shellfish, sea urchin, as well as different pasta dishes and desserts. They also offer a wide array of beverages. From local wines and beers to coffee and tea, there's definitely something to match their meals.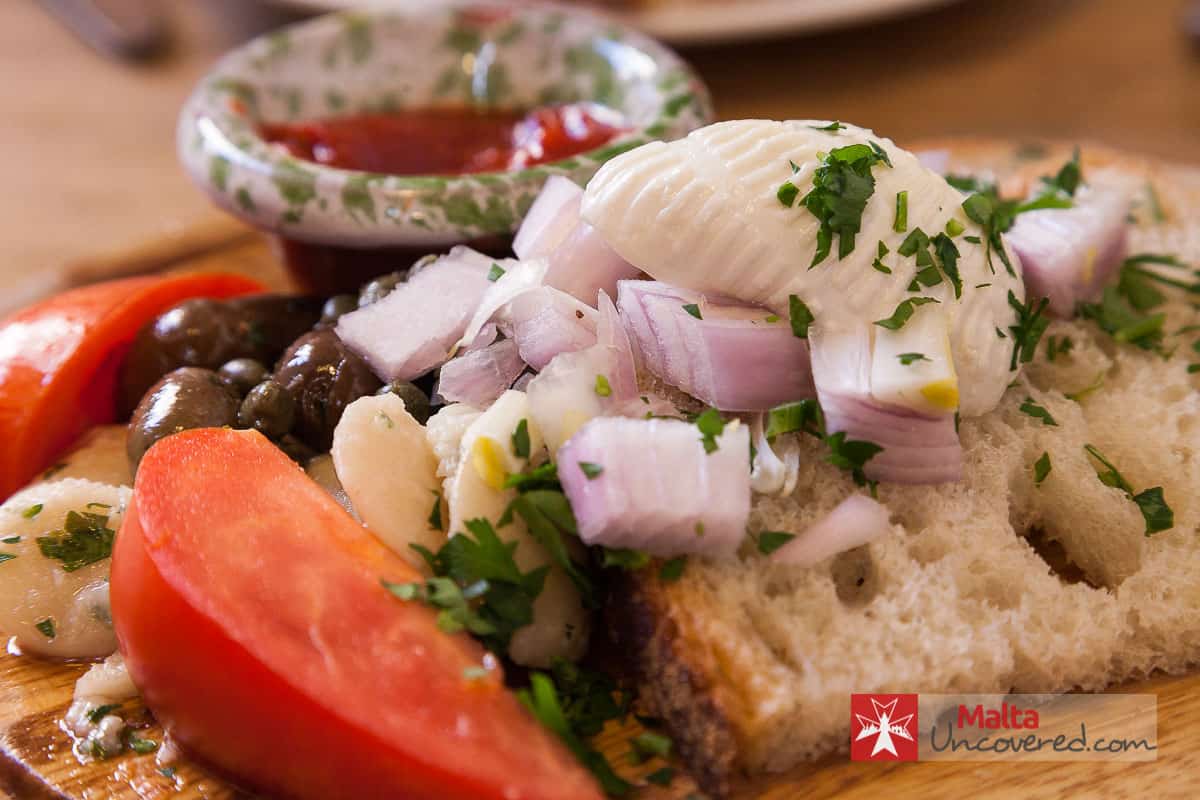 4. Ta' Marija Restaurant
This unique restaurant showcases the country's vibrant and festive nature. Ta' Marija Restaurant, which has been around since 1964, offers guests authentic Maltese cuisine with subtle touches from a modern-day palate. From traditional rabbit dishes and homemade ravioli to mouthwatering desserts, there's something that will tickle your taste buds. Aside from good food and a relaxing ambiance, the place is also famous for its live music and traditional folklore dance shows. Each performance reflects Malta's rich history and culture, making it a perfect addition to a fantastic dining experience.
5. Fra Giuseppe
Located in Balzan, Malta, this wine and coffee bar is the best place to go if you are looking for the perfect combination of rich history and good food. Fra Giuseppe is set in a 300-year-old building which was meticulously restored for the public to enjoy. Today, locals and tourists alike can enjoy a variety of food, such as Ftiras (Maltese sandwich), Focaccia (flat bread), platters, salads, wraps, and other small eats. Fra Giuseppe is also famous for its wine and coffee selection.
6. Tal-Ingliz Restaurant
This family-run restaurant located in the village of Mgarr is famous for its exceptional Maltese cuisine. In fact, locals come here often to enjoy good food and a friendly atmosphere. Some of its best-sellers include traditional local dishes like rabbit stew (Fenkata), horsemeat (Laham taz-Ziemel), quail (Summien), snail, and octopus. It is worth noting though that Tal-Ingliz doesn't offer vegetarian options.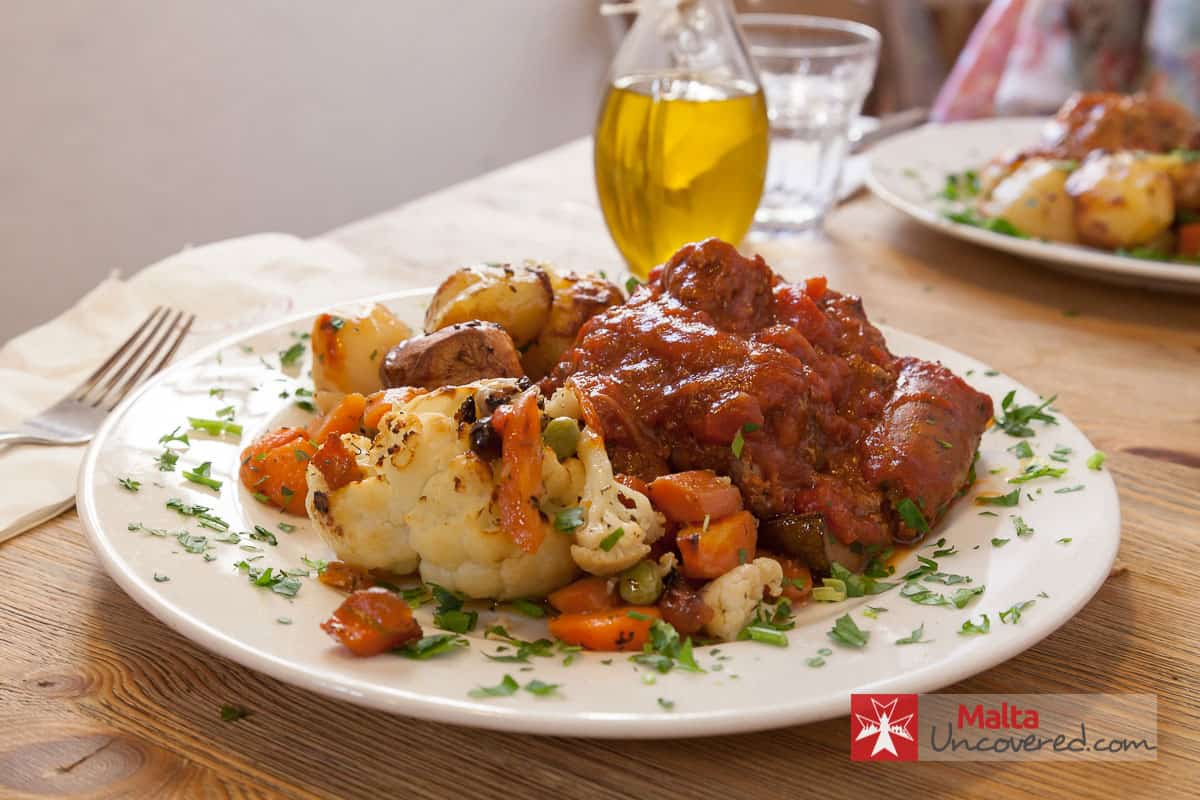 7. Kantin Cafe
This cozy cafe highlights the beauty of St. John's Co-Cathedral – thanks to its outdoor tables. Kantina Cafe offers diners an excellent combination of scenic views and good food. Some of its yummy dishes include bagels, salads, pasta dishes, sandwiches, as well as cocktails and local wines. Guests can also enjoy their meals while watching the peaceful pace of the day – a good way of taking a break from all the hustle and bustle of the city.
8. Ta' Frenc
If you are looking for a fine dining experience, then check out Ta' Frenc on the Island of Gozo. This award-winning restaurant offers innovative Maltese cuisine using fresh and local ingredients. In fact, the restaurant itself has a lovely herb garden outside and rears their own chickens, rabbits, and quails. Some of its must-try delicacies include local goat cheese, traditional fish soup, meat and pasta dishes. Ta' Frenc also offers homemade desserts.
9. Tarragon
Located in St. Paul's Bay, this local restaurant is known for its three key ingredients – quality, comfort, and value. Since its opening in 2007, Tarragon has already bagged multiple local awards, making it a sure hit to many locals. Its owner, Chef Marvin Gauchi, is the brain behind the restaurant's delectable menu. Some of the famous dishes in Tarragon include juicy steaks, fresh seafood, delicious pasta dishes, and yummy desserts. Diners can also enjoy their meals while basking in the natural beauty of the bay.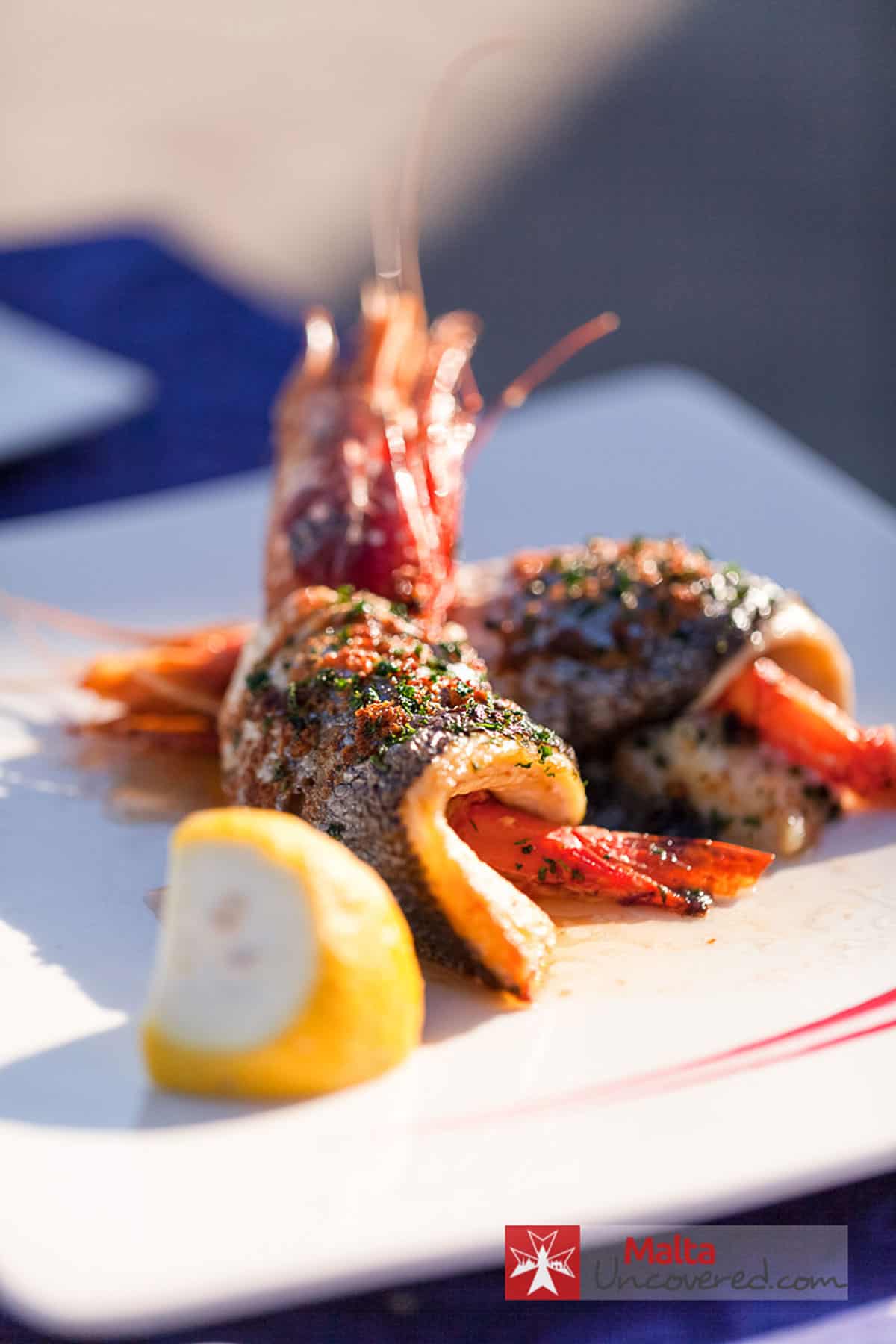 10. Da Pippo Trattoria
This restaurant has been around for 40 years and continues to provide good food and services to its diners. Da Pippo Trattoria is especially famous to locals for its warm and inviting atmosphere, as well as a local menu that changes everyday. While it's true that this restaurant opens at lunchtime, diners still get to enjoy a wide array of delectable food that will keep them satisfied. It is worth noting though that its price is a bit higher compared to other restaurants. However, its superb food and atmosphere are definitely worth the price.
Photos by Ed Lansink