EDITOR'S NOTE: When it comes to food, locals always know best. Traveleater Agnes Groonwald from Travel on the Reg gives us the 411 on what and where to eat in her hometown of San Diego.
Yes, the fish tacos are still delicious, but San Diego has arrived as a foodie destination with diverse offerings for foodie locals and visitors alike. Take a look at eight dishes you need to try while visiting and eating in San Diego, America's finest city.
FOOD IN SAN DIEGO QUICK LINKS
Eating at local San Diego restaurants is always fun, but so is going on a food tour. Check out some of the most popular food-related tours and activities in San Diego.
FOOD TOURS
Save This on Pinterest!
No time to read this San Diego food guide now? Click on the save button and pin it for later!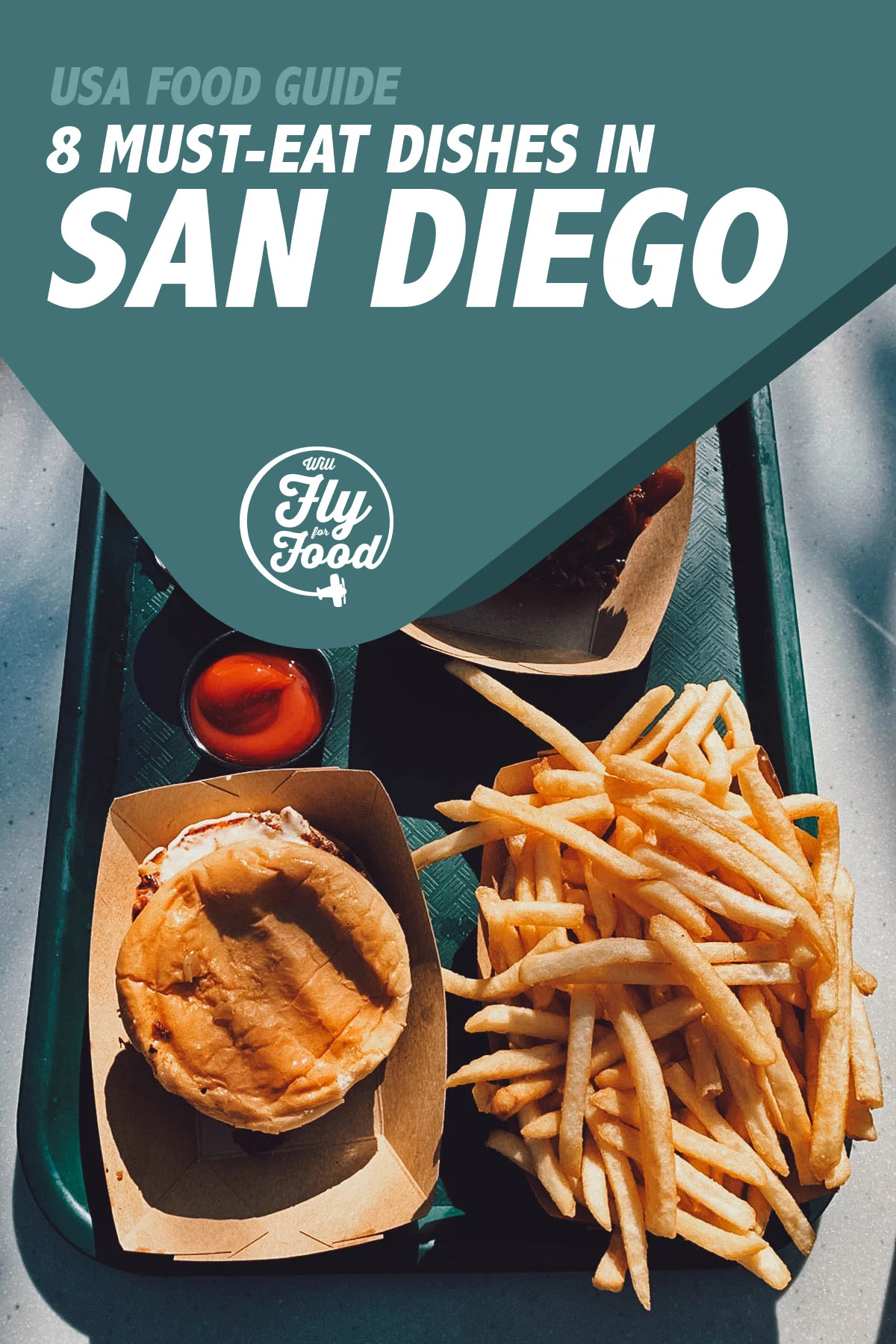 All photos in this post are owned by Agnes Groonwald of Travel on the Reg.
WHAT & WHERE TO EAT IN SAN DIEGO
1. Omakase
Omakase-style sushi isn't actually a dish, per say, but a progression of bites curated by the sushi chef in charge of your experience. It's a meal out meant for the adventurous, as it's translated from Japanese to "I'll leave it up to you."
Sometimes that means some of the best bites of nigiri you'll have on this side of Japan. At eateries that incorporate the restaurant's appetizer offerings, it can include hot soups, wiggly baby squid or miso-glazed fish from the surrounding waters.
San Diego sushi is impressive, with two options well-known for their omakase. Hidden Fish on Convoy Street offers traditionally timed experiences with bar seating for a closeup of all the action. SOICHI in the city's University Heights neighborhood is tucked away from the street, as if it's a secret in this part of town.
Both are delicious, with chefs at the helm who aren't only focused on yummy sushi but a beautiful presentation, as well. If you're in the mood for sushi in San Diego, then these are definitely two of the best restaurants you can visit.
HIDDEN FISH
4764 Convoy St Suite A, San Diego, CA 92111-1932
Tel: +1 858 210 5056
SOICHI
2121 Adams Ave, San Diego, CA 92116-1214
Tel: +1 619 677 2220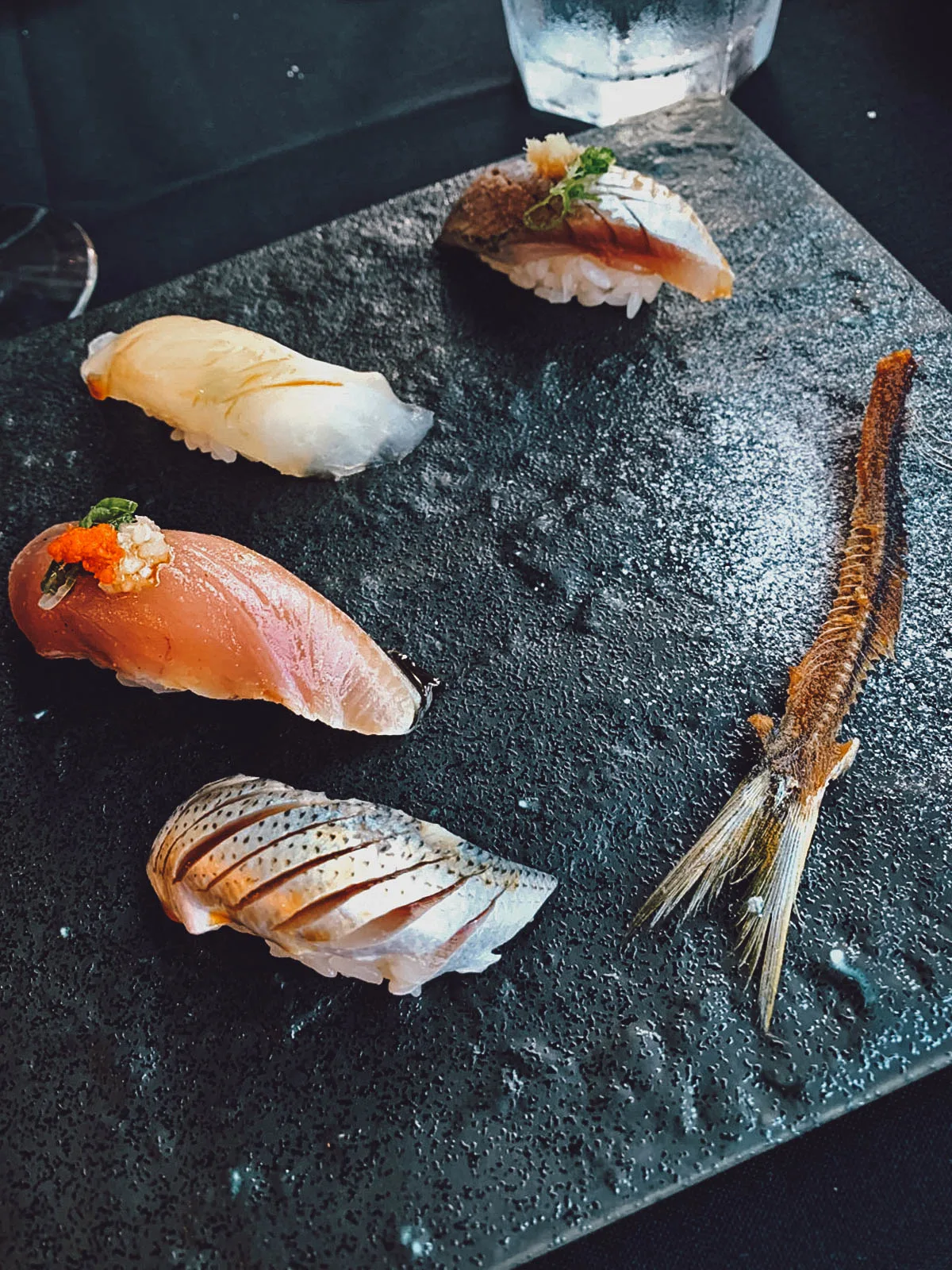 2. Doughnuts
The breakfast staple for lovers of all things sweet may sound simple, but if you've had a stale doughnut you know there are ways to do them wrong. San Diegans love their doughnuts when they're done right.
San Diego's Donut Bar is a destination location for those seeking donuts in fun preparations. They'll do holiday-themed pastries around not only Christmas but Christmas in July, a Santa Claus welcoming you into the shop if you've timed it right. There are several Donut Bar locations, but the most popular is downtown.
For the freshest doughnuts you'll find in and around the city, head north to Sidecar Doughnuts & Coffee in Del Mar.
San Diego foodie insider tip: order your doughnuts online to avoid the line that snakes around the building. Online orderers are able to skip the line and head straight for their goodies.
DONUT BAR
631 B St, San Diego, CA 92101-4306
Tel: +1 619 255 6360
SIDECAR DOUGHNUTS & COFFEE
3435 Del Mar Heights Rd Ste D7, San Diego, CA 92130-2225
Tel: +1 858 847 2019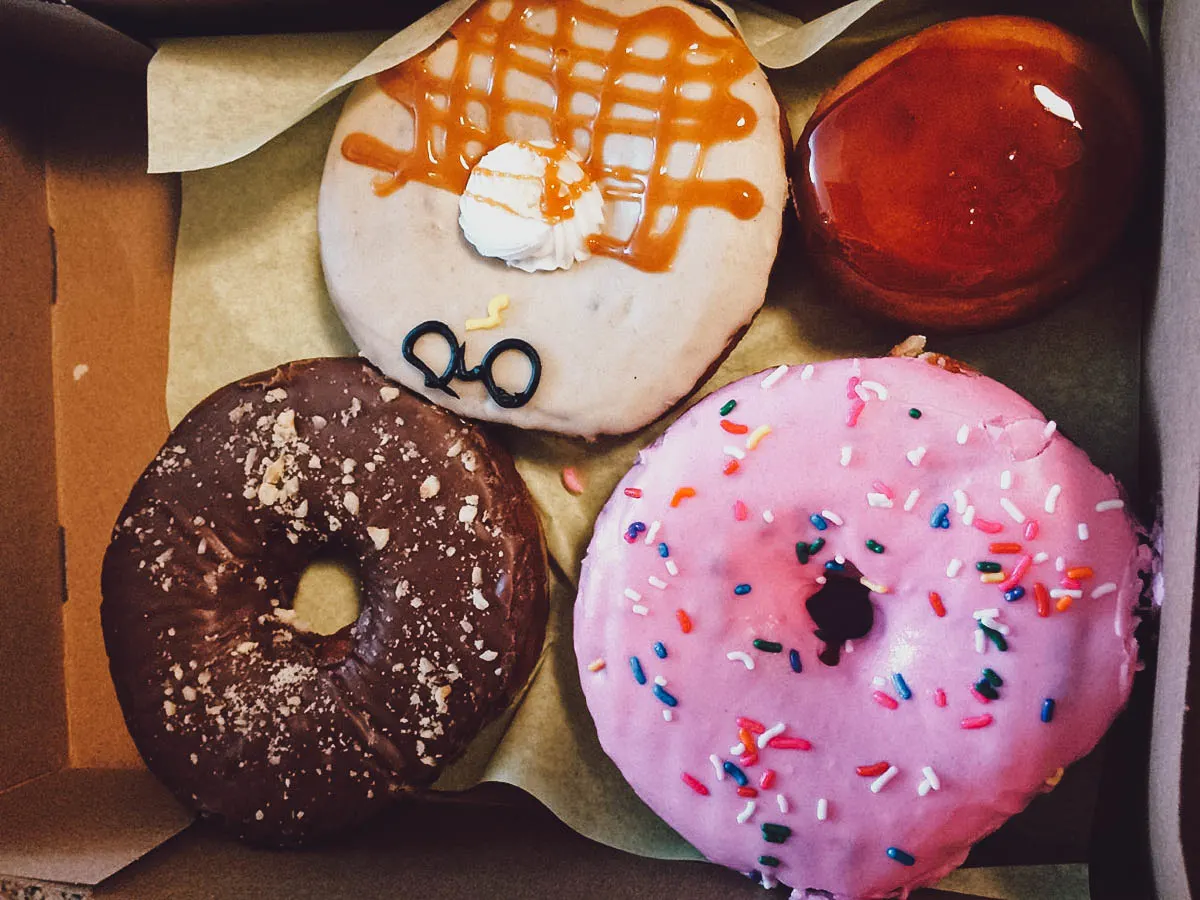 3. Fresh Fish
You'll need to put in some work to turn a fresh fish purchase into a must-eat dish, but it's well worth it to try the best local seafood in the city. San Diego is spoiled with choice when it comes to fresh fish, and you should take advantage of its proximity to excellent fishing.
The fresh fish market that should make it onto any San Diego food itinerary is the Tuna Harbor Dockside Market. The market in Seaport Village sells fresh catch on Saturday mornings rain or shine, with a team of fish prep workers on hand to gut, clean and portion out your purchases for a small fee per pound.
Arrive early to beat the crowds and get the best selection of fish, as the market is used not only by seafood-loving locals, but by professional cooks around the city. That's how you know it's good. The market is officially open at 8AM, but locals are likely lined up by then, particularly when the weather is nice and warm.
Pop by the Nicole Ann – that's a fishing vessel – for varieties you may not see elsewhere and lobster when it's in-season. The fish you'll see there is from the surrounding waters.
TUNA HARBOR DOCKSIDE MARKET
598 Harbor Ln, San Diego, CA 92101
SEAPORT VILLAGE
849 W Harbor Dr Downtown, San Diego, CA 92101-7744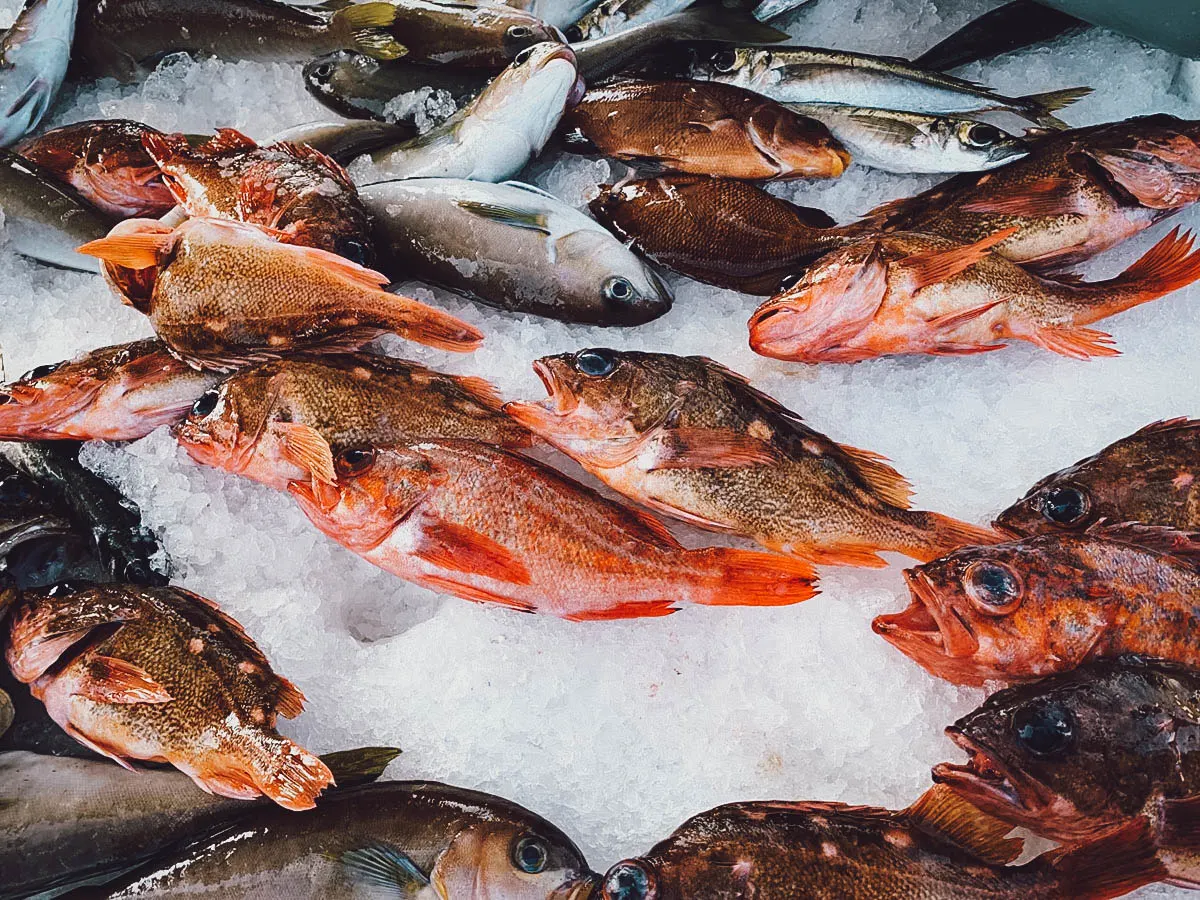 4. Korean-Style Chicken Wings
This one seems specific, but Korean fried chicken has taken the San Diego food scene by storm over the last few years. Sometimes sweet and sometimes spicy, the best wings are crispy on the outside and moist on the inside, often larger than what you'd find at any of those chicken wing chains.
The best and most anticipated example of the Korean-style chicken wing craze in San Diego is Bonchon Chicken. The chicken chain started in South Korea but has since taken the United States by a delicious storm.
Definitely order a half-and-half plate to try both of their available sauces, as it can be difficult to decide and they're both awesome. While you're there, peruse their menu of appetizers, as well. Their pork buns are light and indulgent, topped with their house katsu sauce.
There are several Bonchon locations now in and around San Diego since the first one opened, but the original is on Convoy Street.
BONCHON
4690 Convoy St, San Diego, CA 92111
Tel: +1 858 836 1287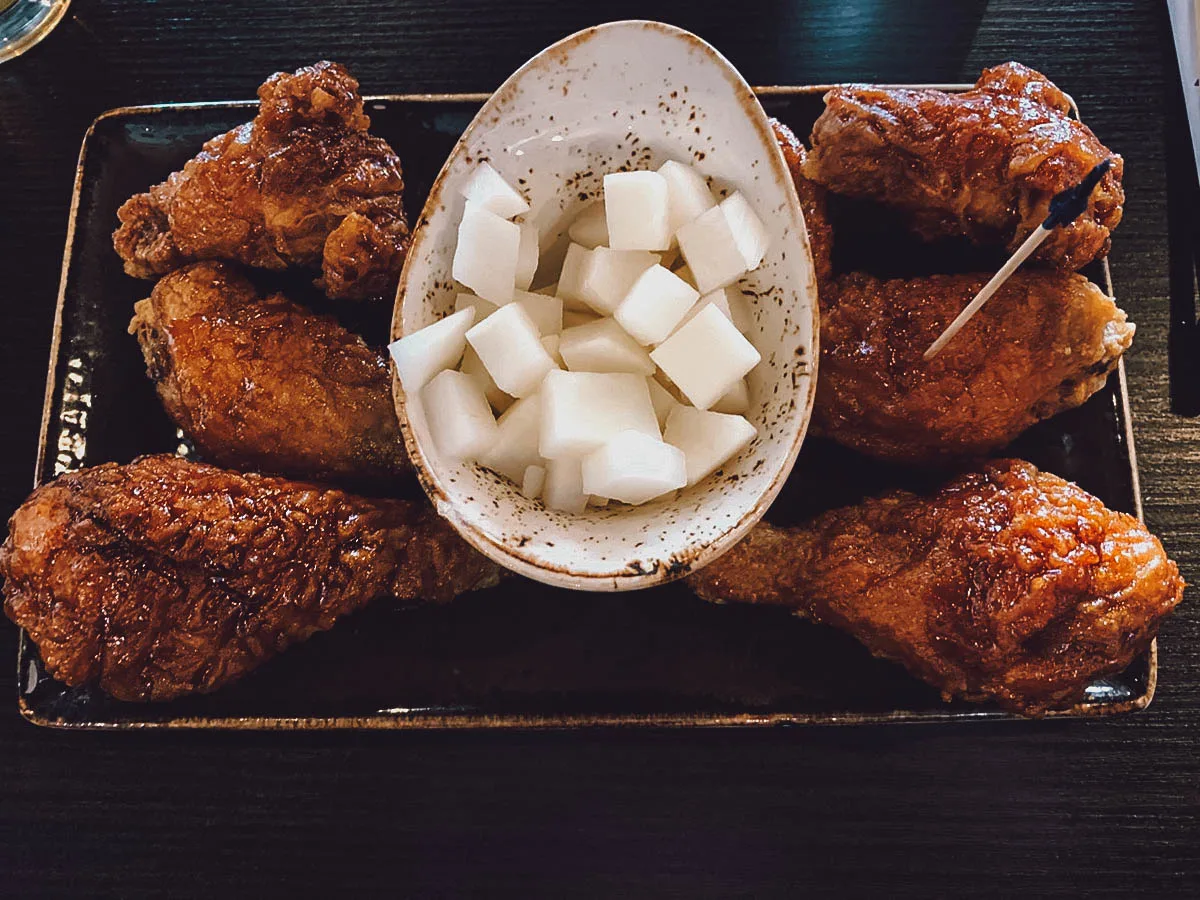 5. Fish Tacos
It wouldn't be a list of the best San Diego food without the aforementioned fish tacos. You'll find them prepared in a number of ways at different restaurants in San Diego.
Baja-style will feel most authentic, as it was brought to San Diego by Baja California locals on both sides of the border. The fish used in Baja-style tacos is battered and fried, then topped with shredded cabbage and a drizzle of chipotle sauce or homemade dressing depending on the eatery.
Kiko's Place Seafood, a food truck parked next to a Mobile gas station in Mission Valley, does Baja-style fish tacos best. Their OG Fish Taco is the must-eat pick on the menu, but whatever you order, you'll be offered a complimentary cup of consommé, or flavored stock, to kick off your meal.
For fish tacos you can get grilled, blackened, or done up to your liking at Mitch's Seafood and the Blue Water Seafood Market & Grill.
At Mitch's, you'll have the opportunity to spot harbour seals off bench seating on the wraparound porch, while at Blue Water, you'll be treated to fish tacos – and fish sandwiches, salads and other platters if you'd prefer – the size of your head. It really just depends on your priorities, as the options are delicious at both.
KIKO'S PLACE SEAFOOD
6090 Friars Rd b/t Via Las Cumbres & Gaines St Linda Vista, San Diego, CA 92108-1002
Tel: +1 619 623 0675
MITCH'S SEAFOOD
1403 Scott St, San Diego, CA 92106-2728
Tel: +1 619 222 8787
BLUE WATER SEAFOOD MARKET & GRILL
3667 India St, San Diego, CA 92103-4749
Tel: +1 619 497 0914
If you're a big fan of fish tacos and Mexican food, then you may want to visit Carnitas' Snack Shack as well. They serve fish tacos too but they're best known for their delicious carnitas tacos and other pork dishes like pulled pork sandwiches and carnitas breakfast burritos.
6. Sweet (or Savory) Brunch
Bottomless mimosas are great and all, but when you're making an effort to get up early on a weekend morning and it isn't for a surf session, it's got to be for brunch around San Diego. This city loves its brunch, with local eateries serving up inventive sweet and savory platters that will tide you over until dinnertime.
Trust in the city's Hillcrest neighborhoods is great for gatherings with friends, as you'll want to order one of their big sticky buns to share while you're there. The rolls are limited in quantity, so you'll want to roll out of bed before they're gone. That's all before you tuck into one of their savory dishes. Their baked eggs in a Moroccan sauce are divine.
Another San Diego restaurant favorite is Breakfast Republic, a local chain with huge portions that you may not even want to share once you've taken a bite. They're known for their sweet platters here, big, fluffy pancakes topped with things like strawberries and mascarpone, and french toast samplers that give a nod to Elvis Presley with bananas, bacon and, you guessed it, peanut butter.
Expect a wait at most brunch restaurants around San Diego. The earlier you arrive, the better. Most won't take reservations, either, only adding to the anticipation.
TRUST
3752 Park Blvd, San Diego, CA 92103-3764
Tel: +1 619 795 6901
BREAKFAST REPUBLIC
2730 University Ave, San Diego, CA 92104-2812
Tel: +1 619 642 0299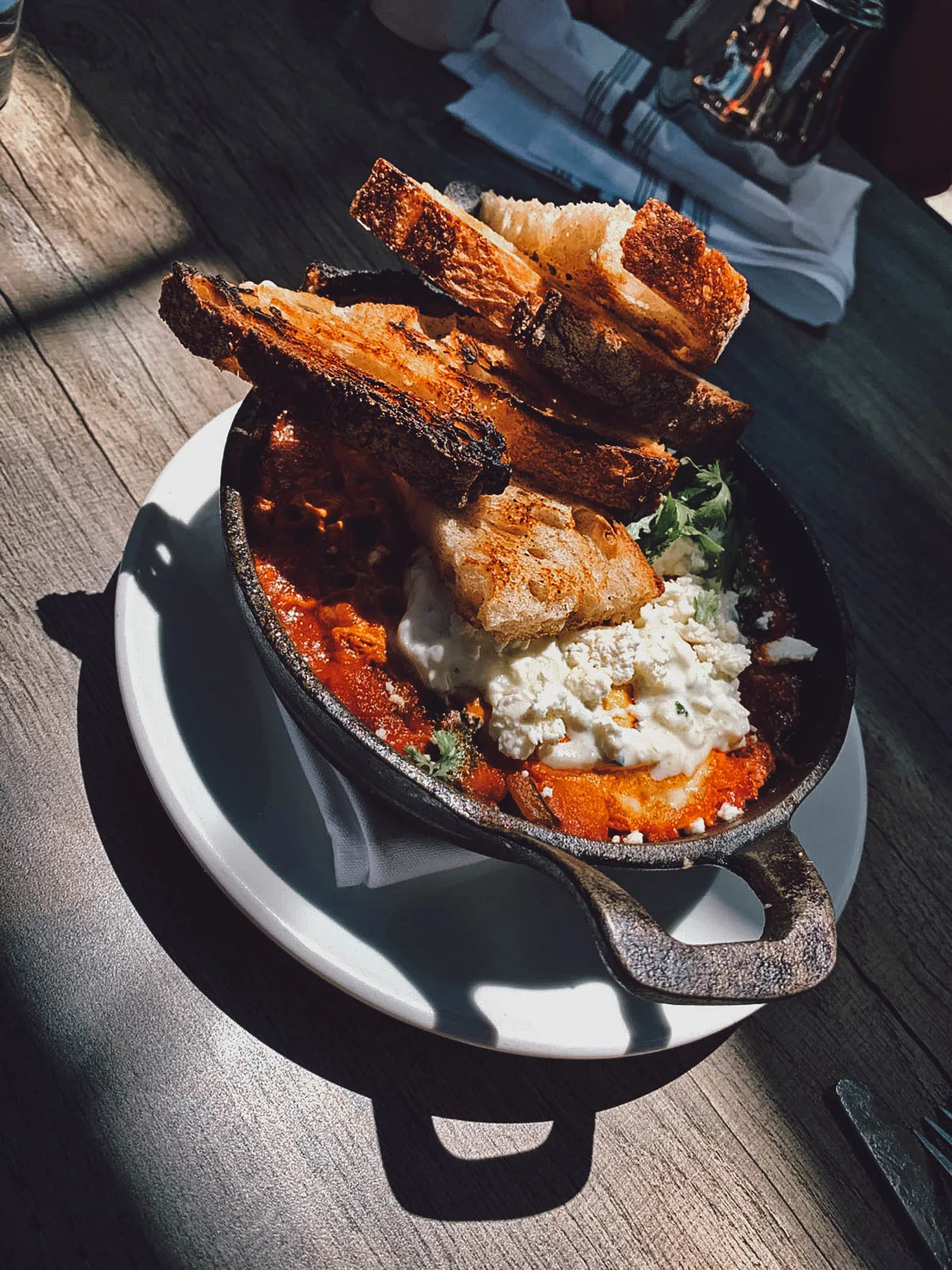 7. Flat Top Burgers
San Diego has an obsession with burgers. Some are piled with toppings that include ingredients you'd find in the city's finest eateries. Some are paired with in-house craft beers or the restaurant's craft cocktails, something that's become quite the trend around the city.
The latest burger craze around San Diego, though, is the flat-top burger, a quick and dirty burger without the frills but all the flavor. These burgers are served fresh off a hot flat top griddle, often dressed with mayo to make them juicier, and piled with grilled onions. The best place to try the greasy delight is The Friendly in North Park.
The Friendly opened inside of a pizza shop some time ago, so they also serve pizza. But the burger is the star here. The burger shop has a second location in North Park, The Friendly Tavern. That one boasts a nice-sized patio and a menu that includes a few more options for toppings and burger style.
THE FRIENDLY
4592 30th St, San Diego, CA 92116-4247
Tel: +1 619 892 7840
THE FRIENDLY TAVERN
2632 University Ave, San Diego, CA 92104
Tel: +1 619 294 7675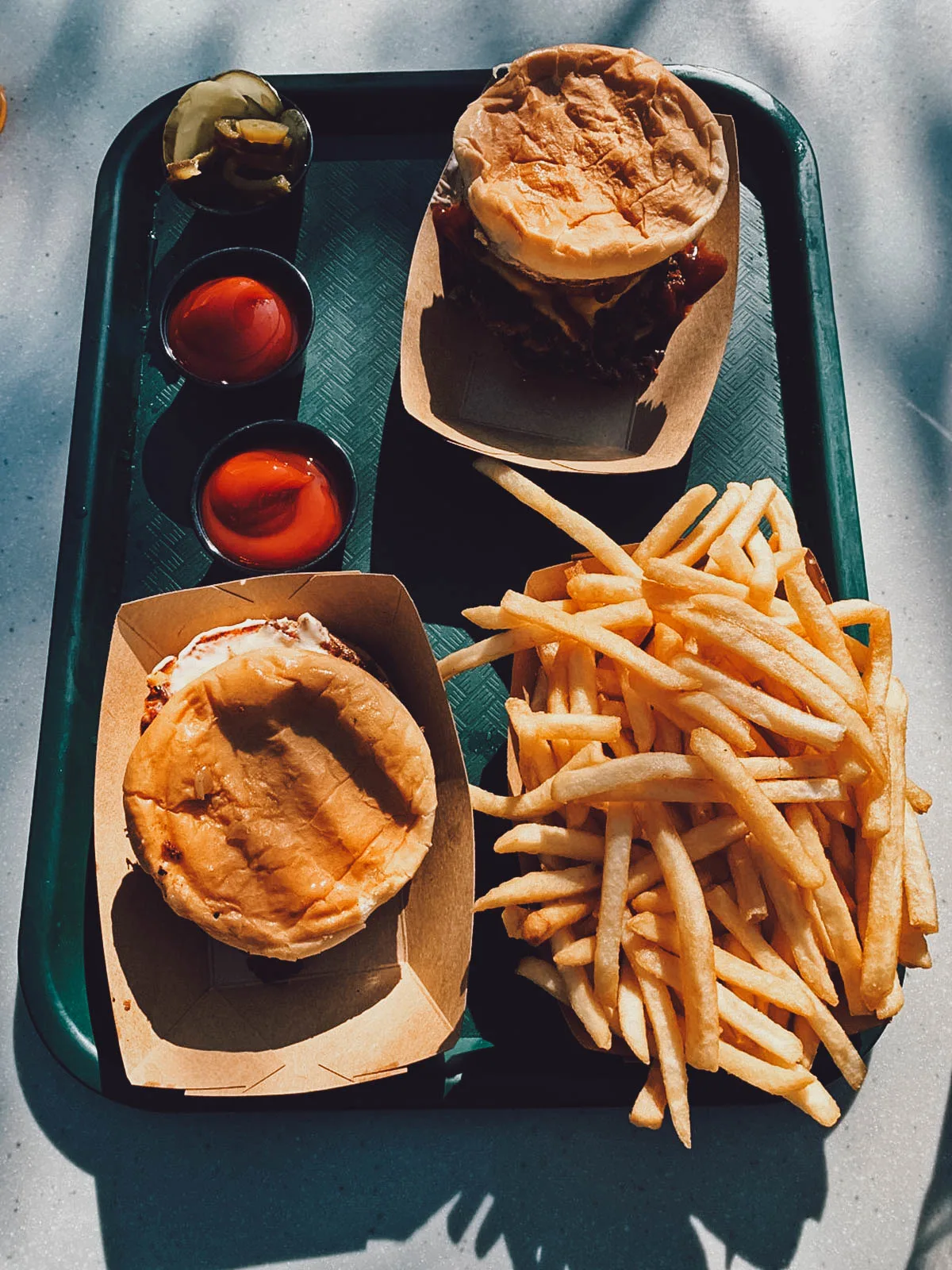 8. Anything Alongside Your Craft Beer
Like anyone, I enjoy going to the occasional wine bar but San Diego has an ever-growing number of craft breweries, the best of which serve food alongside their pints.
Rotating food trucks are commonplace at breweries, offering visitors a surprise food option when they visit and have failed to look at the brewery's food truck calendar for the day.
Some of the breweries around the city, though, have food menus that rival that of their beer selection. Viewpoint Brewing Company in Del Mar is an excellent example. They serve up elevated pub food like soy-glazed short ribs, fancied-up flatbreads and, because this is San Diego, beer-battered fish tacos.
Those dishes are served alongside your craft beer of choice and beautiful views of the surrounding San Dieguito Lagoon. Take a stroll around the water when you're done to try to spot the waterfowl that like to hang out there.
VIEWPOINT BREWING COMPANY
2201 San Dieguito Dr, Del Mar, CA 92014-2256
Tel: +1 858 356 9346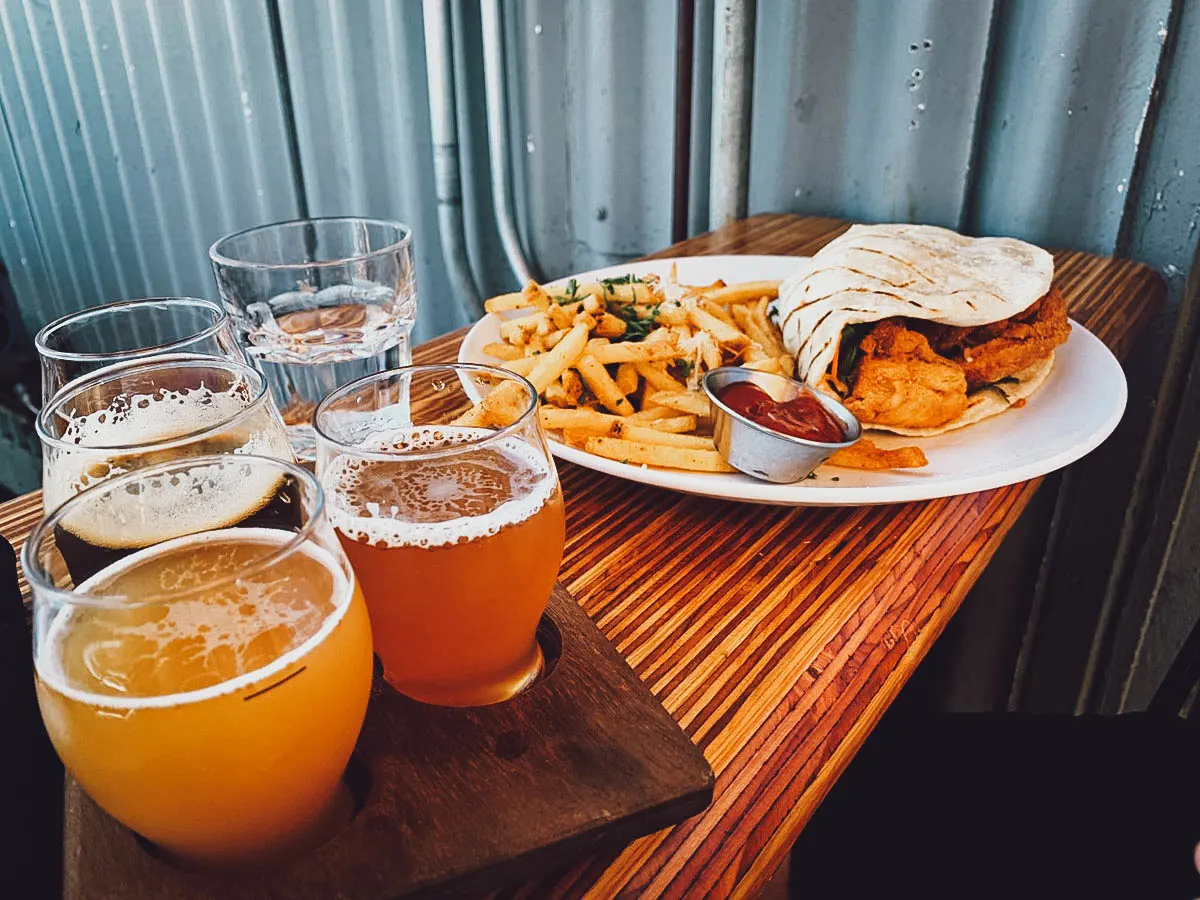 SAN DIEGO FOOD TOURS
No one knows San Diego food better than a local, so what better way to experience it than by going on a food tour? If you're visiting San Diego, then check out Get Your Guide for a list of available food tours in and around the city.
FINAL THOUGHTS ON THE FOOD IN SAN DIEGO
Your mouth is likely watering by this point, right? Visit San Diego for more than the sun and the beaches and that world-famous zoo. From seafood and sushi to fish tacos, burgers, Asian cuisine, and Italian food, it's a destination-worthy food city ready to impress you with its diverse food offerings.
Disclosure
Some of the links in this San Diego food guide are affiliate links. We'll get a small commission if you make a purchase at no additional cost to you. We only recommend products and services that we use ourselves and firmly believe in. We really appreciate your support as it helps us make more of these free travel guides. Thank you!