To be honest, I became enamored with zaru soba even before I got my first taste of it in Japan. I had seen the Hokkaido episode of No Reservations and became mesmerized watching the soba master make buckwheat noodles from scratch. It was beautiful to watch and had me yearning for authentic soba ever since.
Thankfully, I got my chance earlier this year when I went on a FAM trip to Hyogo and we had lunch at this soba specialty restaurant called Kannabe Sanso Waraku. Freshly made and served cold on a long bamboo tray, the experience matched my anticipation in every way. It was delicious. I'm not even a noodle person but that soba made me a convert. I've been singing praises about it to Ren since that day, and I promised her that she'd be trying it too on this winter trip to Japan.
It would be her first time to have it in Japan so I had to find a good place for it. Luckily, there was Iromomiji in Kurokawa Onsen, the last stop on our two-week Hokkaido-Kyushu trip.
Basashi and Zaru Soba at Iromomiji
Iromomiji is located at the far end of Kurokawa Onsen, opposite from the side where you'll be entering town. It's a small town though and very scenic so the walk is short and pleasant. When you see the sign below, keep right at the fork and walk up the hill.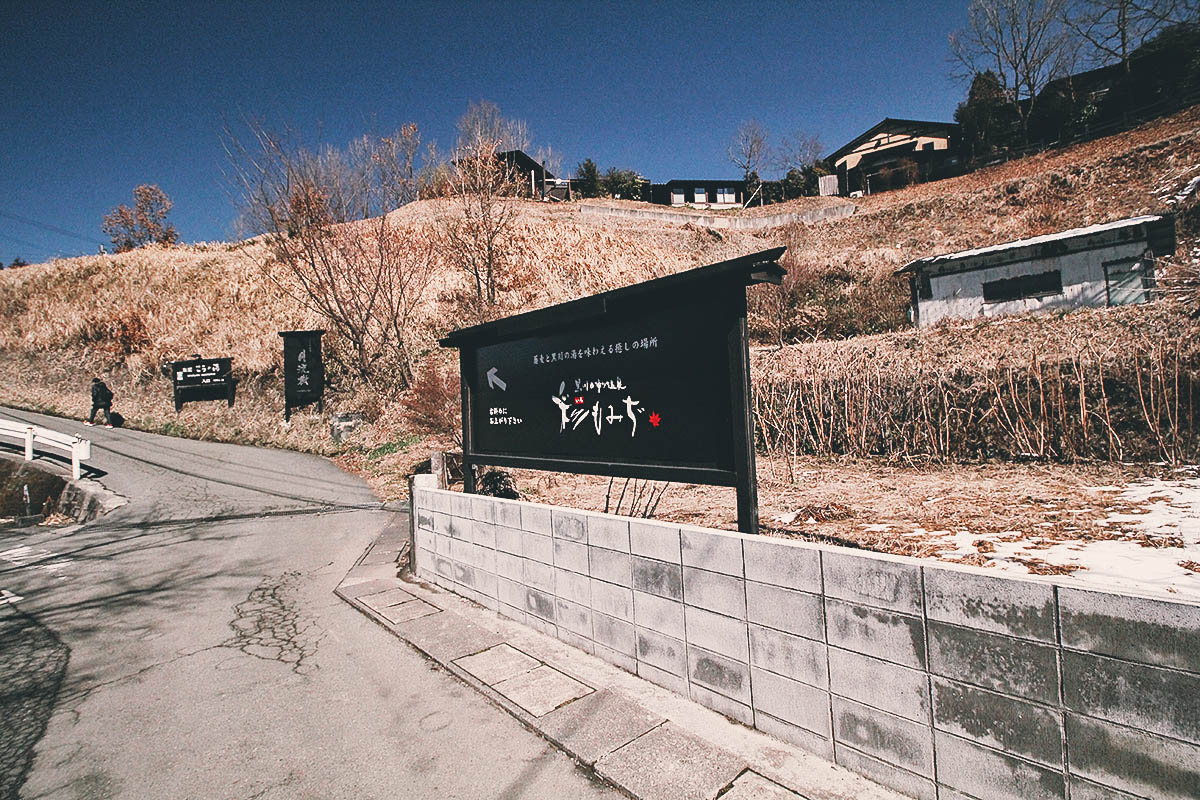 Kurokawa Onsen is a hot spring town set in a forested valley high up in the mountains of Kumamoto. It's known for being one of Japan's most beautiful onsen towns.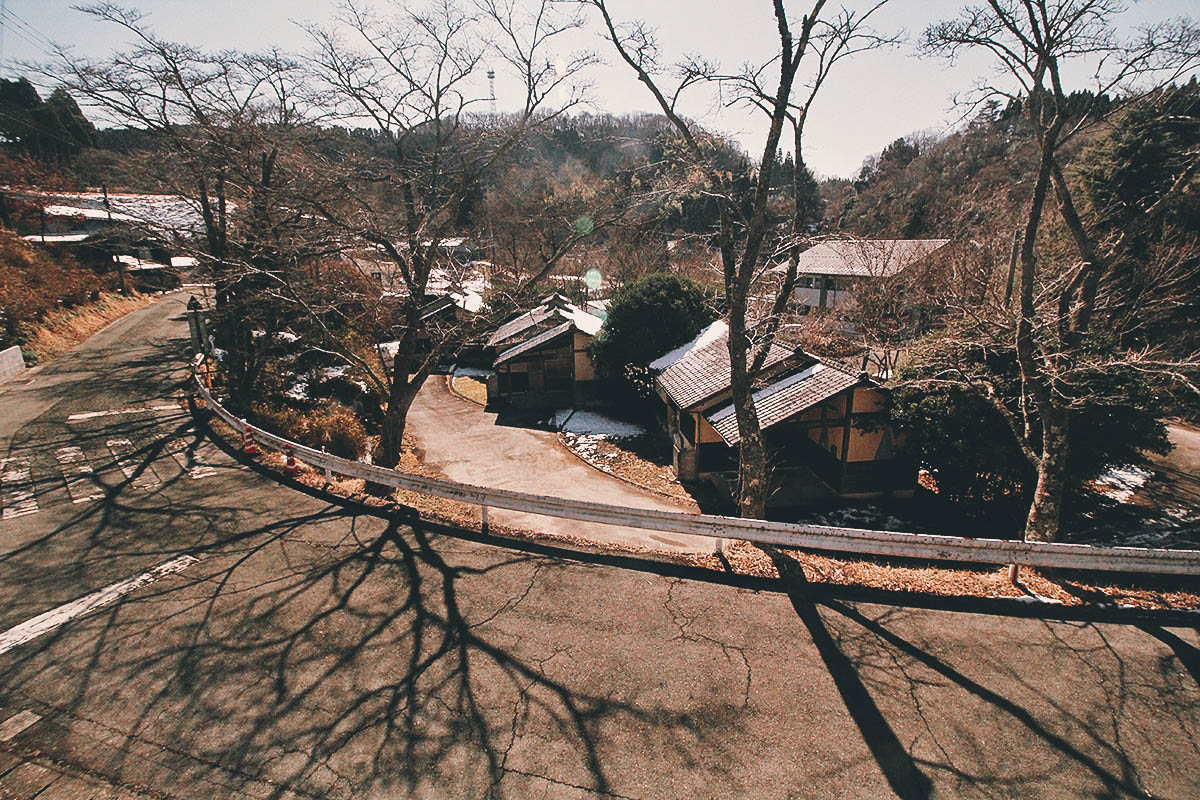 Continue up the hill and keep right.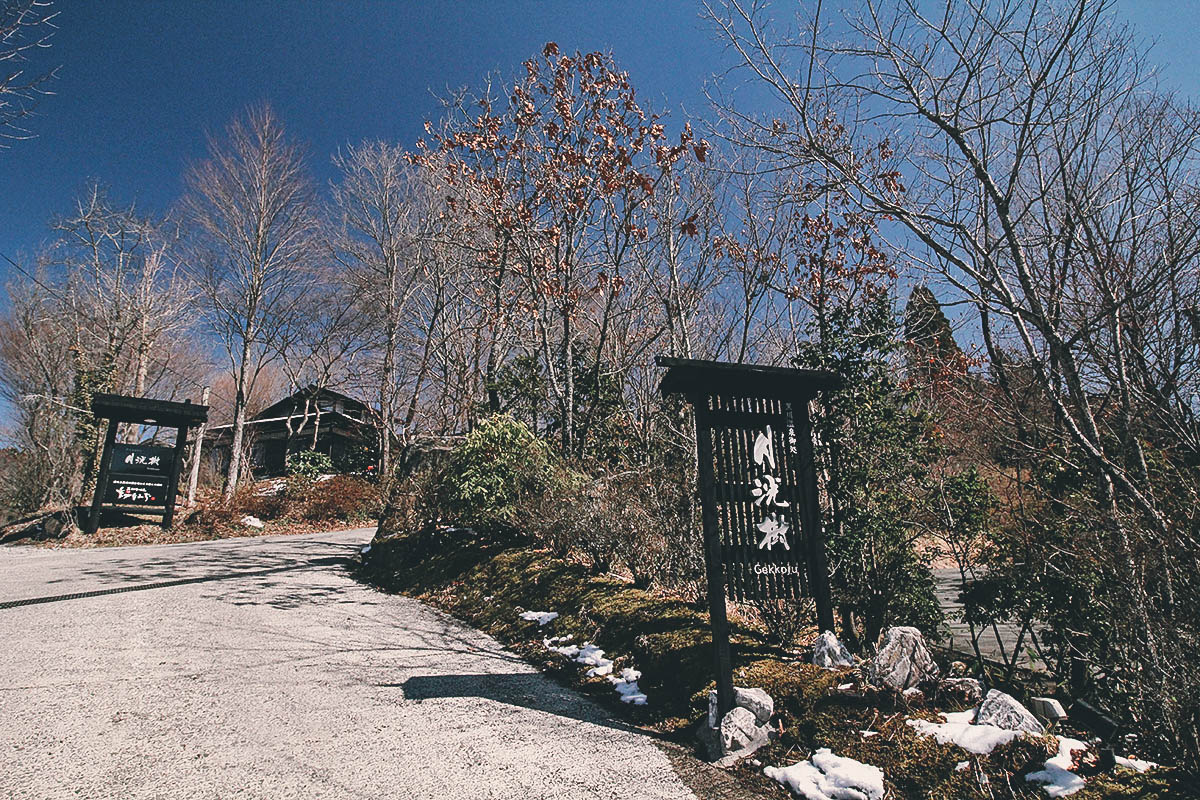 Walk through this traditional wooden gate to get to the restaurant.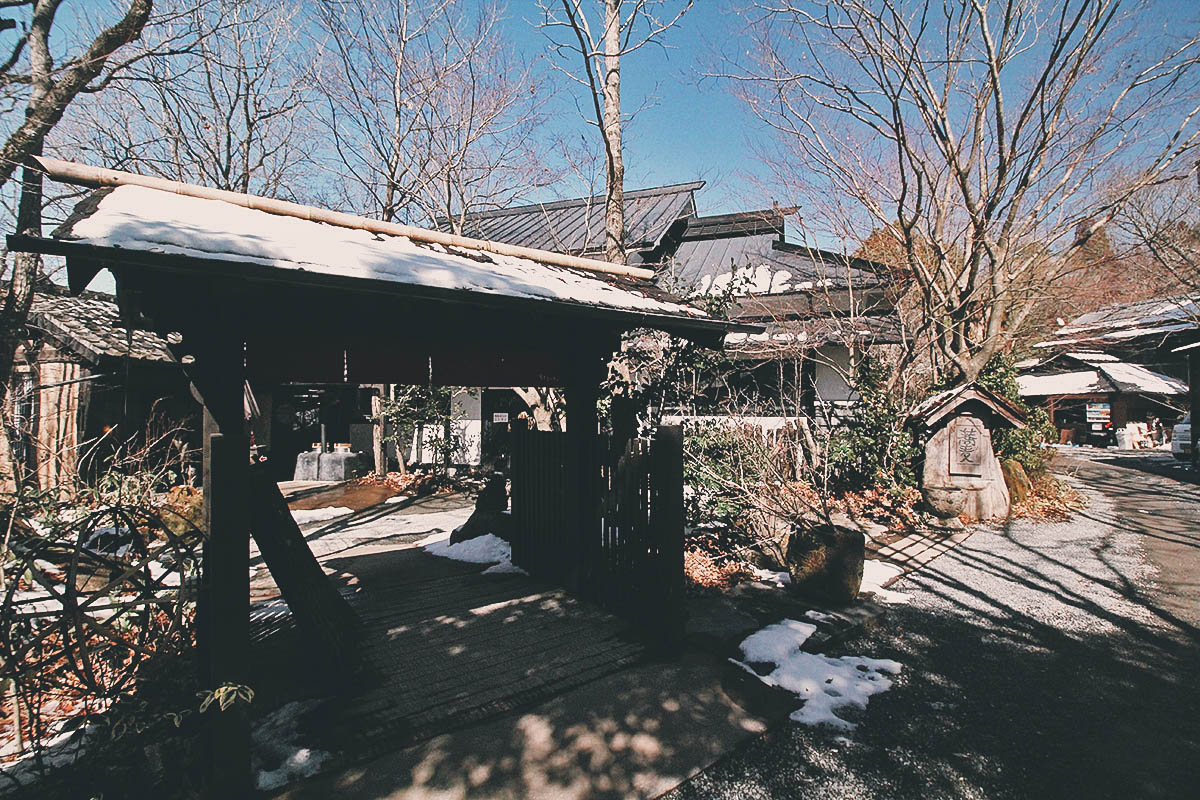 Iromomiji is through there. I think this is a ryokan or onsen resort, and Iromomiji is its restaurant.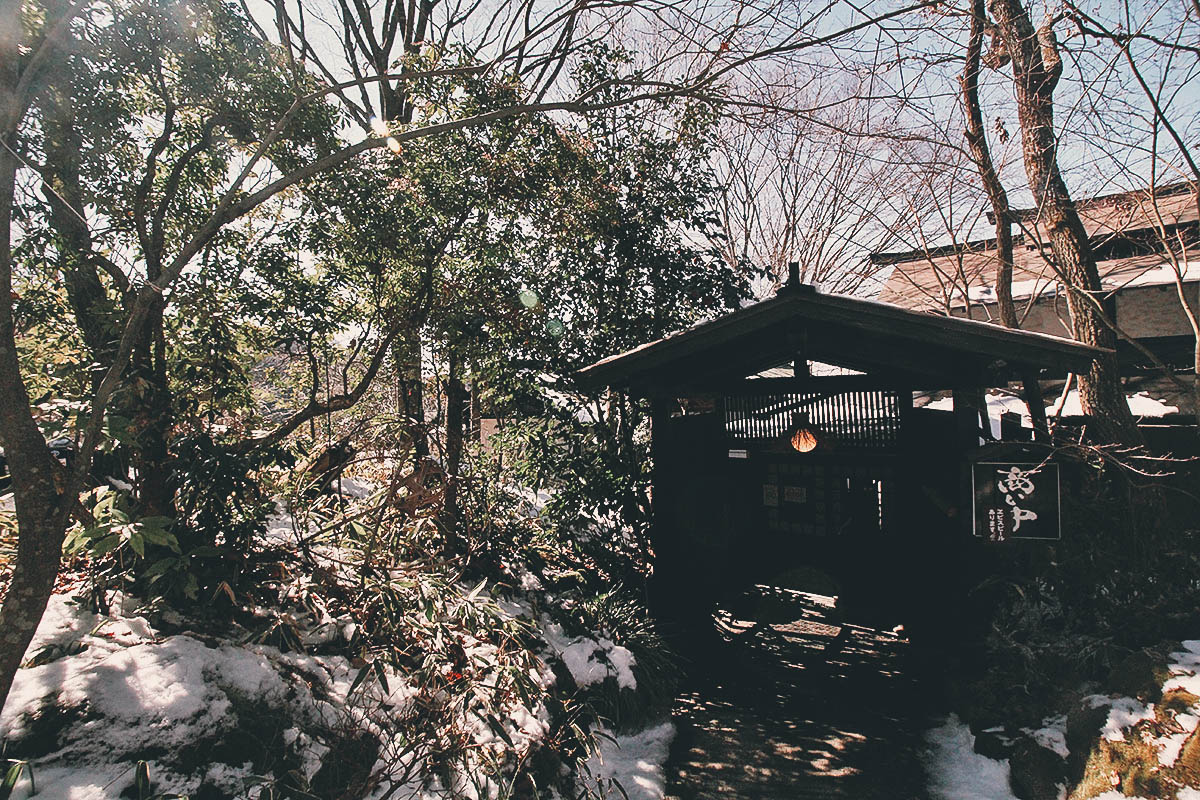 Cozy interior with traditional tatami mat seating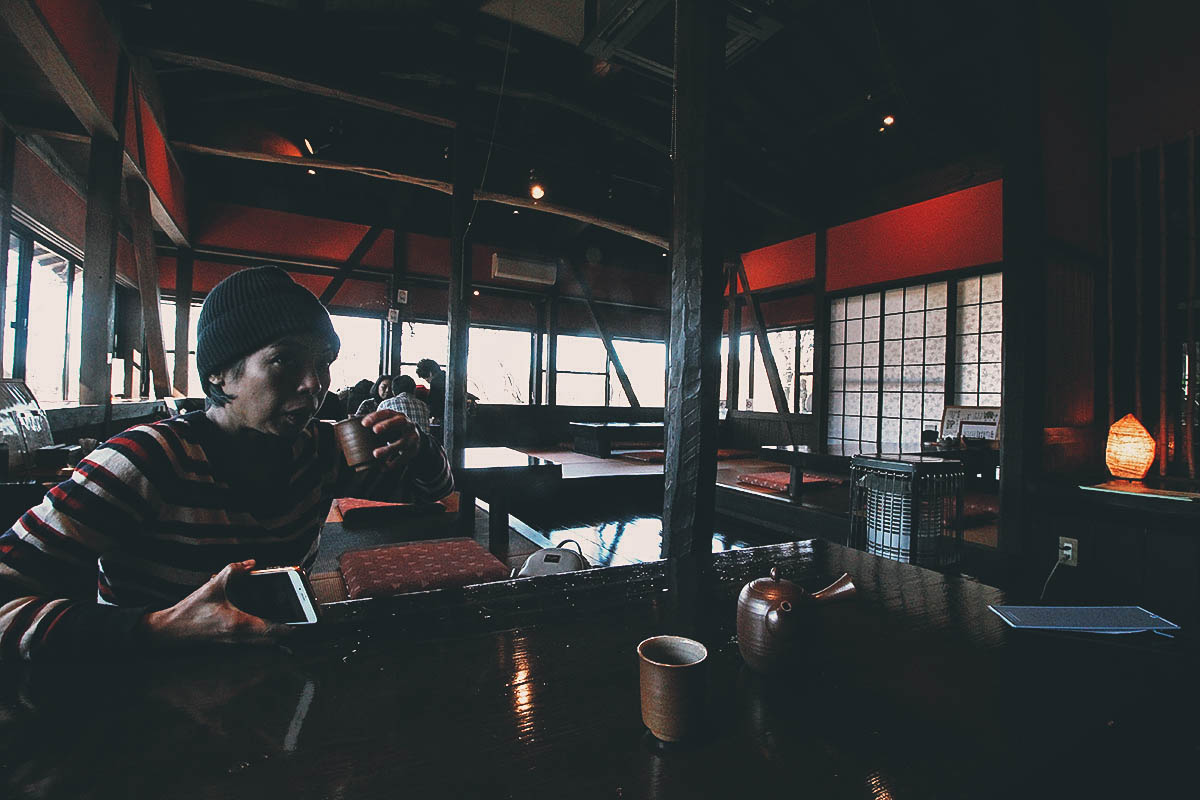 Iromomiji is known for their soba, a type of Japanese noodle made from buckwheat flour. You can have them either chilled with a tsuyu dipping sauce, or in a hot broth as noodle soup. I much prefer the former. I got this zaru (cold) soba set meal with Aso Beef for JPY 2,800. Aso Beef refers to wagyu cattle raised in Aso, Kumamoto. Everything on this tray was fantastic.

Ren got just the zaru soba for JPY 1,200.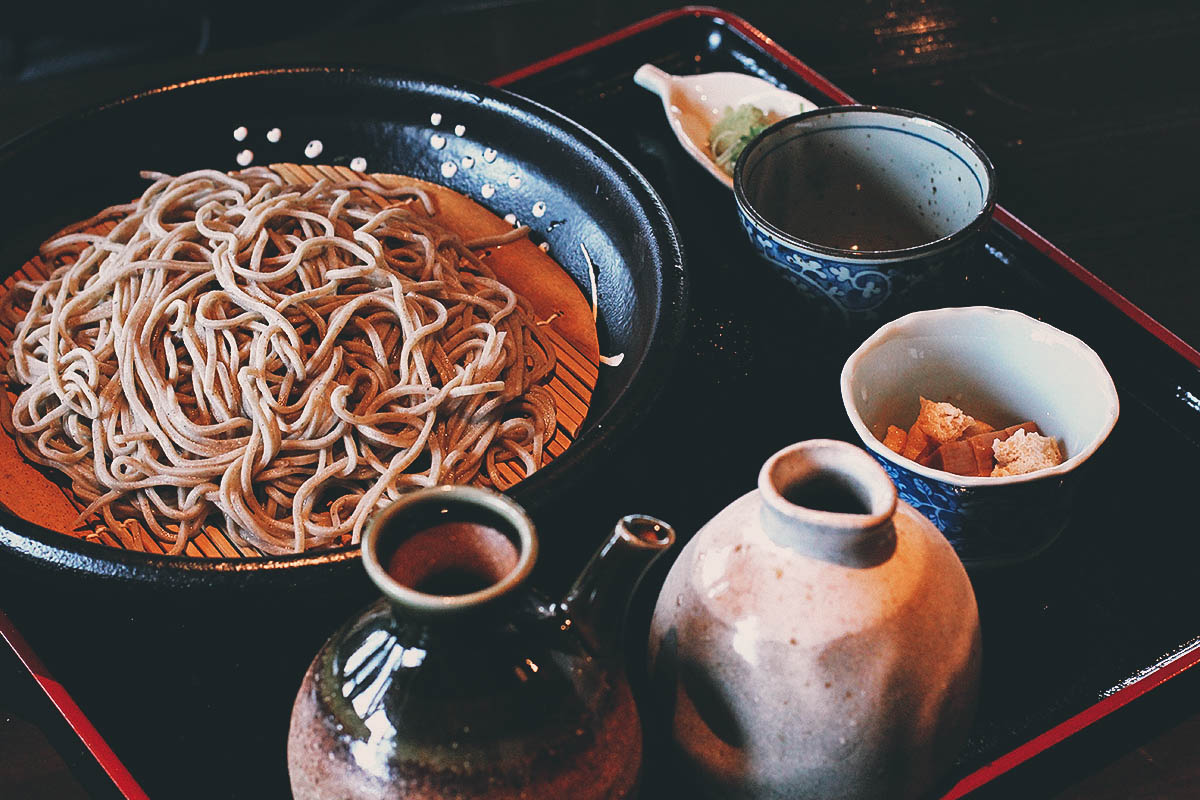 We got this side order of maitake mushroom tempura for JPY 600. Known as "the dancing mushroom", maitake is a soft polypore mushroom with frond-like growths resembling the feathers of a fluffed chicken. Recognized for its medicinal properties, the consumption of maitake has been known to modulate glucose levels and enhance the immune system.
Apart from being good for you, its pretty damn tasty too. Like many Filipinos, I've always loved tempura, even as a kid, but the tempura here in Japan is just on a different level. So perfectly delicate and delicious.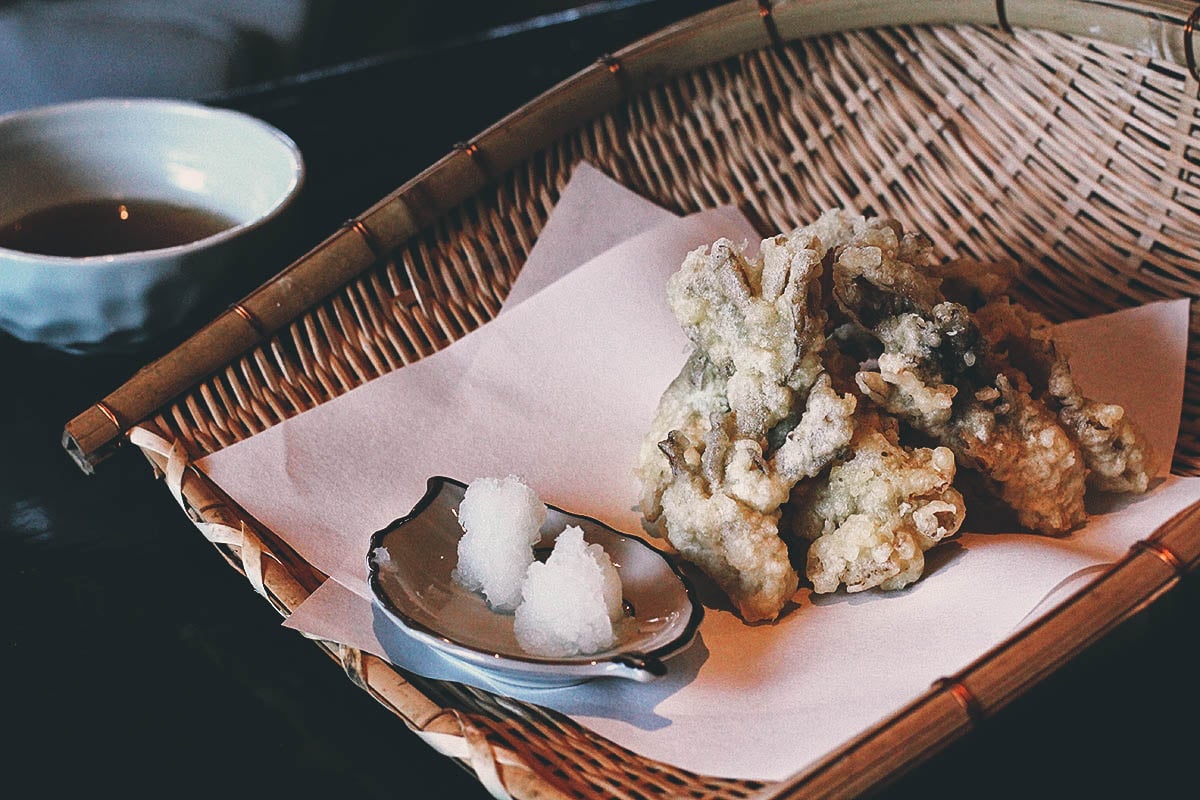 This dish may be controversial to some. Basashi is horse meat sashimi. Only a handful of prefectures in Japan raise horses for food, most notable of which are Kumamoto and Nagano. You'll find horse meat served at many restaurants here in Kurokawa Onsen. Aside from this plate of sashimi which we got for JPY 1,800, we also had it in croquettes and in a Japanese curry.
Basashi is typically served cold along with soy sauce, garlic, and wasabi. From what I understand, it's served cold because it's treated for bacteria and other parasites at -20°C for at least 48 hours.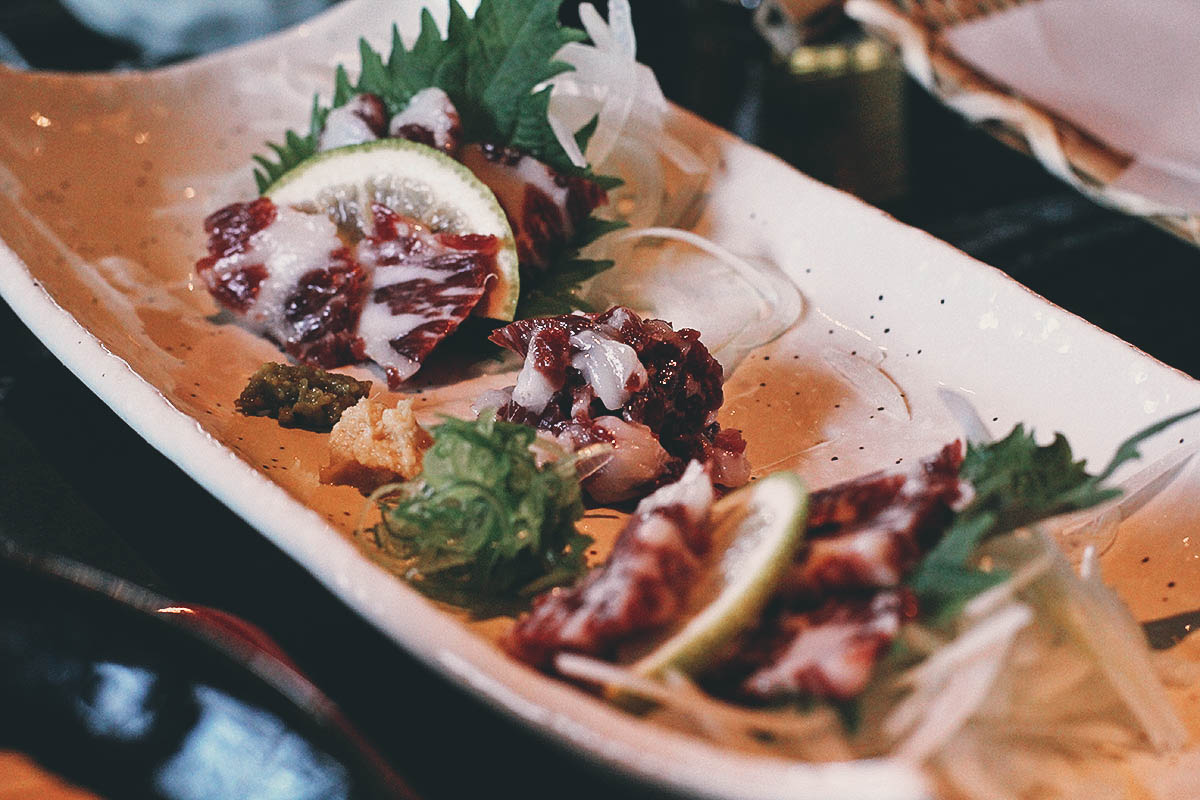 As good as everything was today, the star was definitely the soba. I'm a rice person so I'll always order rice over noodles, except when cold soba is on the menu. Aside from being delicious, cold soba noodles are fun to eat too.
You dip them in a tsuyu sauce made from dashi soup stock and a mixture of soy sauce, mirin, and sugar, along with a few condiments like green onions, wasabi, and sesame seeds. Like with any Japanese noodle dish, slurping the noodles is expected and considered proper manners. So so good.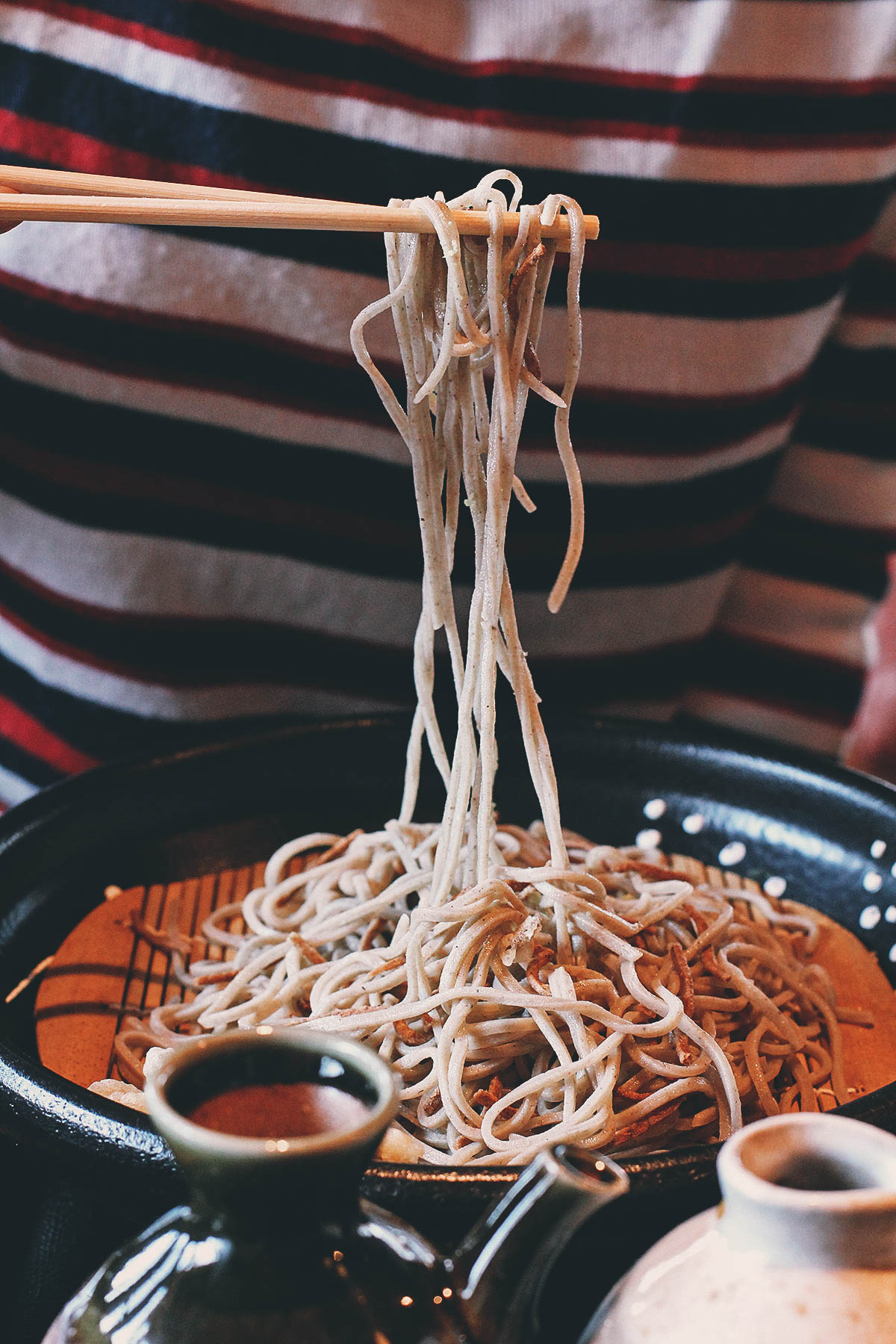 As described above, soba can be enjoyed hot or cold depending on the season. It's typically enjoyed hot in winter and cold in summer. The same goes for udon, another favorite of mine. For me, soba like udon is best when served cold. You can really appreciate the noodle's unique texture that way. And like udon, it's often paired with tempura as well.
Soba noodles are available throughout Japan but the best soba is said to come from Nagano prefecture. Known as Shinano or Shinshu soba, the volcanic soil and extreme variance in temperatures within Nagano's highlands make it the ideal place for growing buckwheat in Japan.
We plan on visiting as many prefectures as we can so you can be guaranteed that Nagano and its Shinshu Soba will be finding its way to this blog (and our plates) soon.
Iromomiji, Kurokawa Onsen, Kumamoto, Japan
6777 Manganji, Aso-gun, Minamioguni-machi 869-2402, Kumamoto Prefecture
Tel: +81 967-44-0210
What we paid: JPY 2,800 for the most popular set meal
Operating hours: Tue-Sun, 11AM-3PM
HOW TO GET THERE:
Iromomiji is located at the far end of Kurokawa Onsen. It's a small town though so you don't have to walk far to get there. Follow the signs pictured above to find it.
For travel tips to Kurokawa Onsen, check out our First-Timer's Travel Guide to Kurokawa Onsen, Japan