EDITOR'S NOTE: Traveleater Simone van den Berg of Paper Travels shares 12 traditional Dutch food favorites that you need to try in her home country of the Netherlands. Check out her website for authentic Dutch recipes.
Having grown up in the Netherlands (or Holland as it is also called) I always considered Dutch cuisine something that didn't exist. Sure we had some typical Dutch foods like mashed potatoes with kale or endive. But that was as far as it went. Or so I thought.
It's only recently that I've been looking into the local kitchen in my own home country a bit more closely. And we actually have quite a few typical Dutch treats. Apart from the usual that everyone here knows such as 'andijviestamppot' and 'boerenkoolstamppot there are regional differences as well. Considering we're such a small country I hadn't expected that.
Today I'm sharing some local Dutch dishes and snacks which you might find if you visit the Netherlands. And a small word of warning too as some of the dishes we consider typical Dutch can actually originate in another country.
DUTCH FOOD QUICK LINKS
If you're planning a trip to the Netherlands and want to really dig into the cuisine, then you may be interested in going on a food tour.
TOURS
Save This on Pinterest!
No time to read this Dutch food guide now? Click on the save button and pin it for later!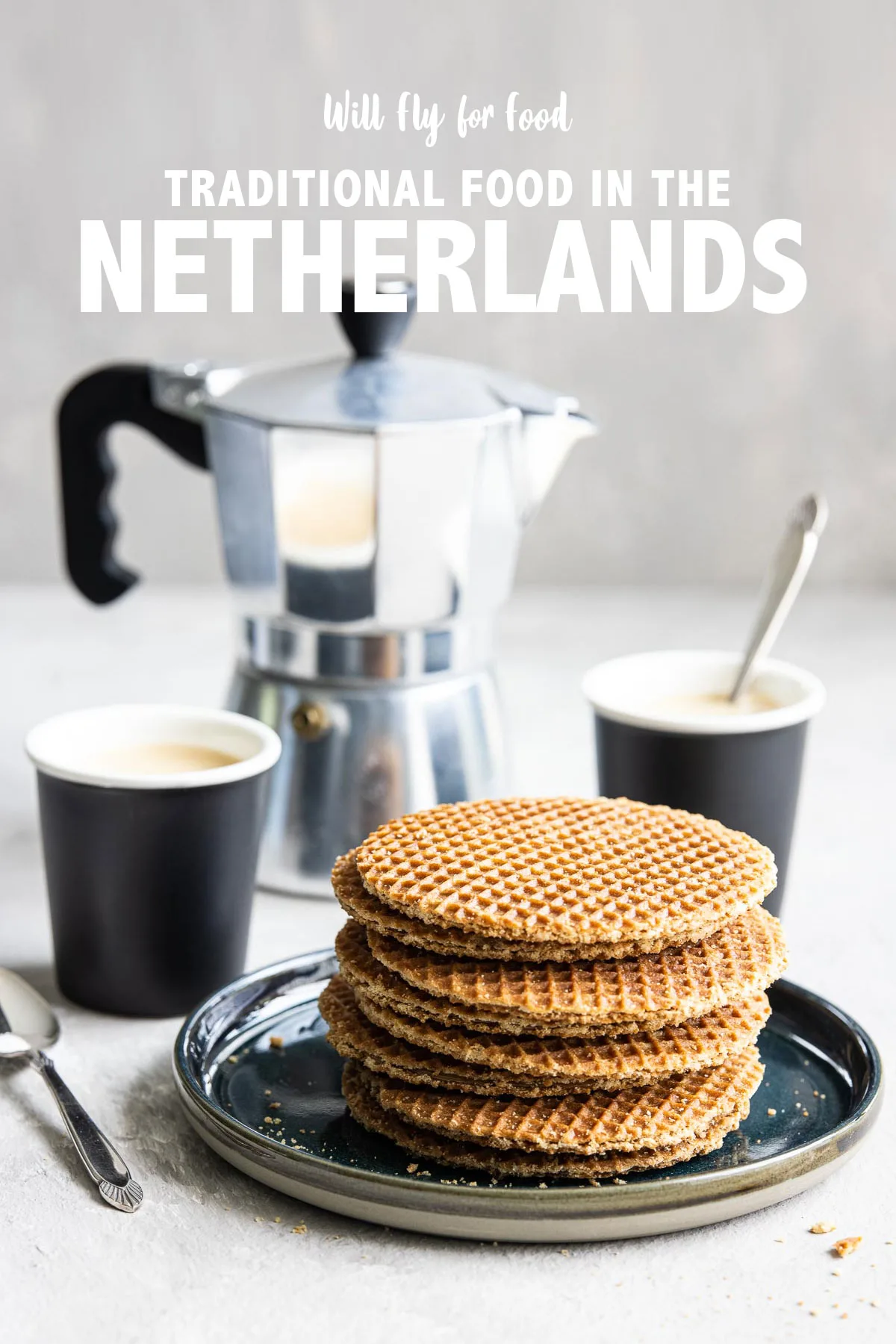 MUST-TRY FOOD IN THE NETHERLANDS
1. Oliebollen
I'll start with my personal favorite. Oliebollen, which you can loosely translate as "Oilballs" (which doesn't sound very appealing though) are made of flour, yeast, raisins and some dried fruits although there are variances in the recipes used.
Every year at New Year's (which we call oud- en nieuw) everyone bakes oliebollen or they buy them as you will find special street vendors setting up around New Year's selling both oliebollen and appelflappen. They're light and fluffy and you eat them with lots of icing sugar.
After New Years the oliebollen disappear from the scene only to show up again the next year. Which is probably a good thing and what makes them extra special.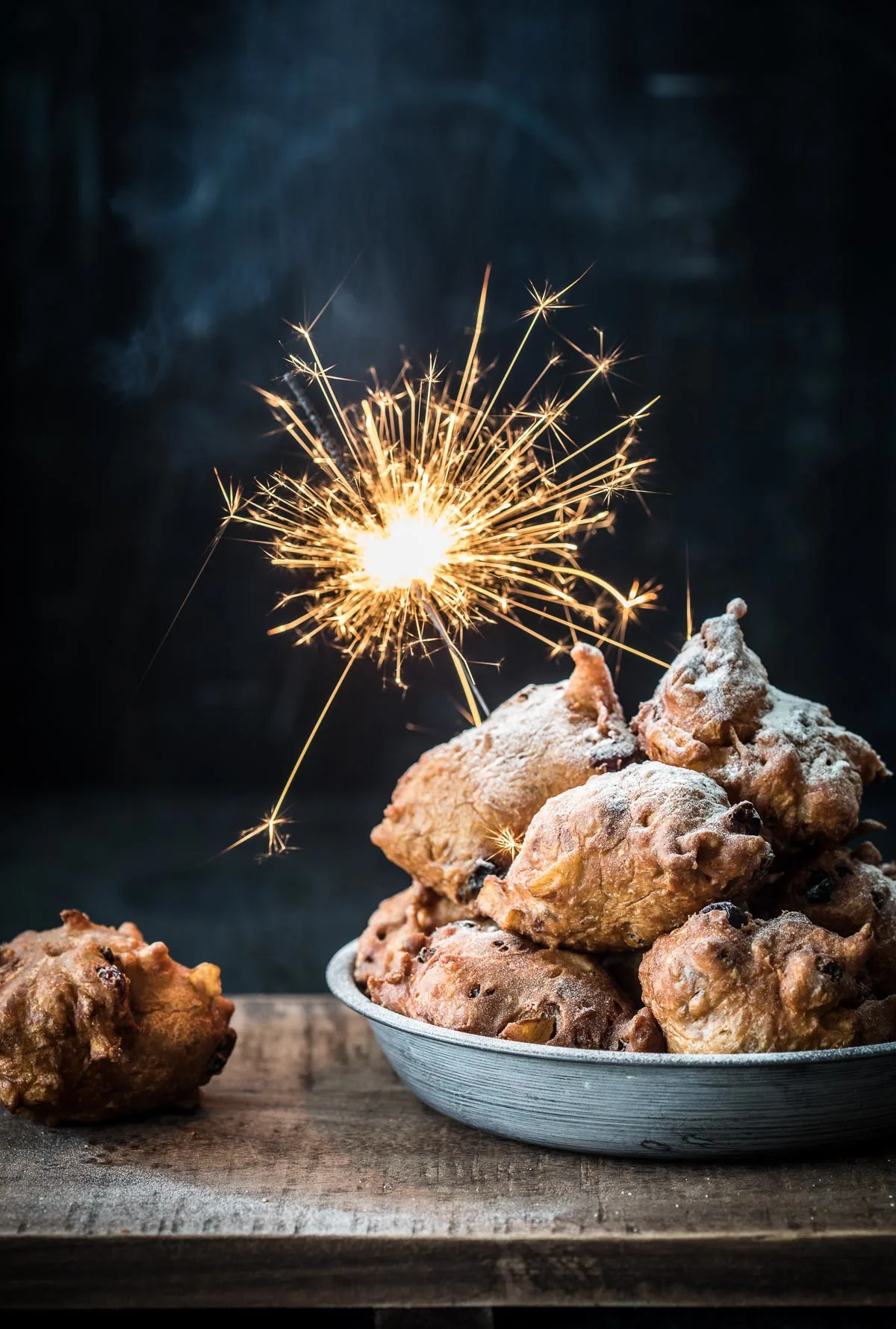 2. Appeltaart
Appeltaart or apple-pie as you probably know it is one of those dishes that are considered Dutch but really aren't. Where the origin from the apple pie comes from is a matter of debate. Most likely it originally came from the UK. But we made it part of our own culture.
Coffee and apple pie is THE thing to have when you're visiting the Netherlands. And make sure to add some cream to it as well. The most famous Dutch apple pie you can find in the area of Rotterdam in Dudok.
3. Bitterballen
Another famous Dutch snack is bitterballen which are essentially round balls which are made of a – usually meat based – filling that resembles ragout most but is firmer. The filling is then rolled through breadcrumbs and fried. It's served with mustard and you'll be able to find it in virtually every café in the Netherlands.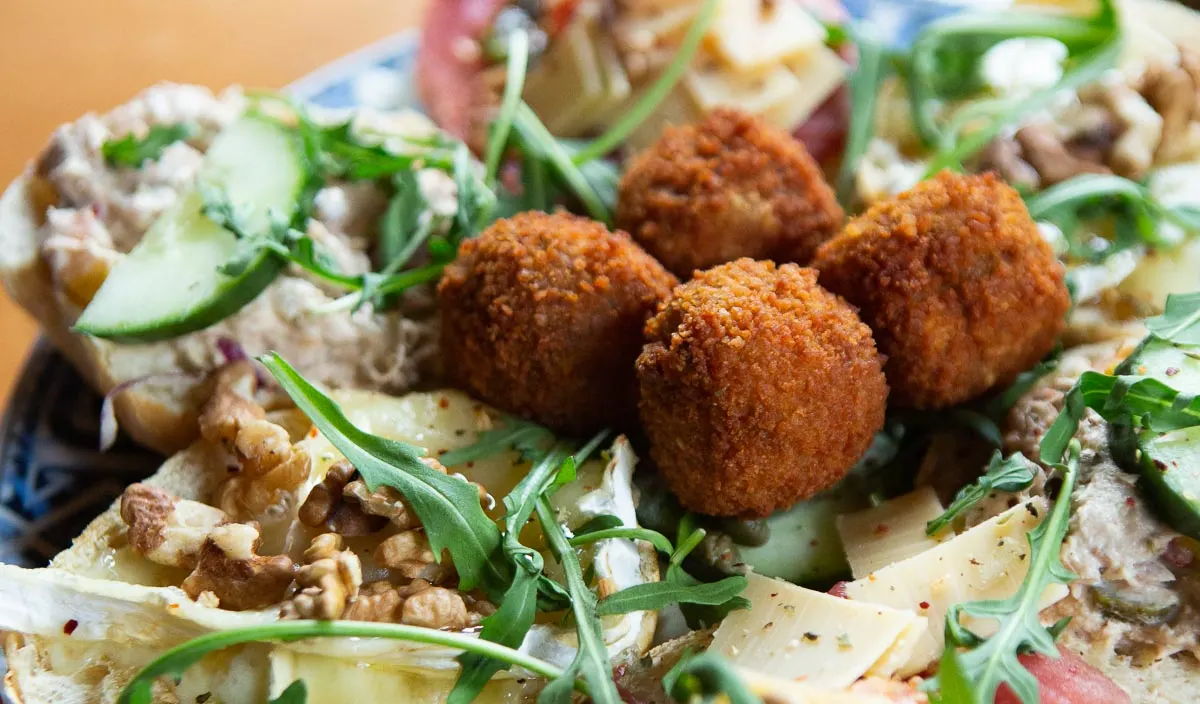 4. Appelflappen
As a kid I grew up with parents that didn't like to cook. Even when I was little, I was always the one that had to bake the apple pies for every birthday as my mother just couldn't. But the exception to the rule was definitely New Year's.
I already told you about the oliebollen that we make but another one is appelflappen. I'm trying to think of a way to describe them but it's essentially apple slices, dipped in batter and deep fried. And served – of course – with lots of icing sugar.
It was one of the only Dutch dishes my parents always made. In fact, my dad always made huge buckets full of them to hand out to the rest of the family. So good.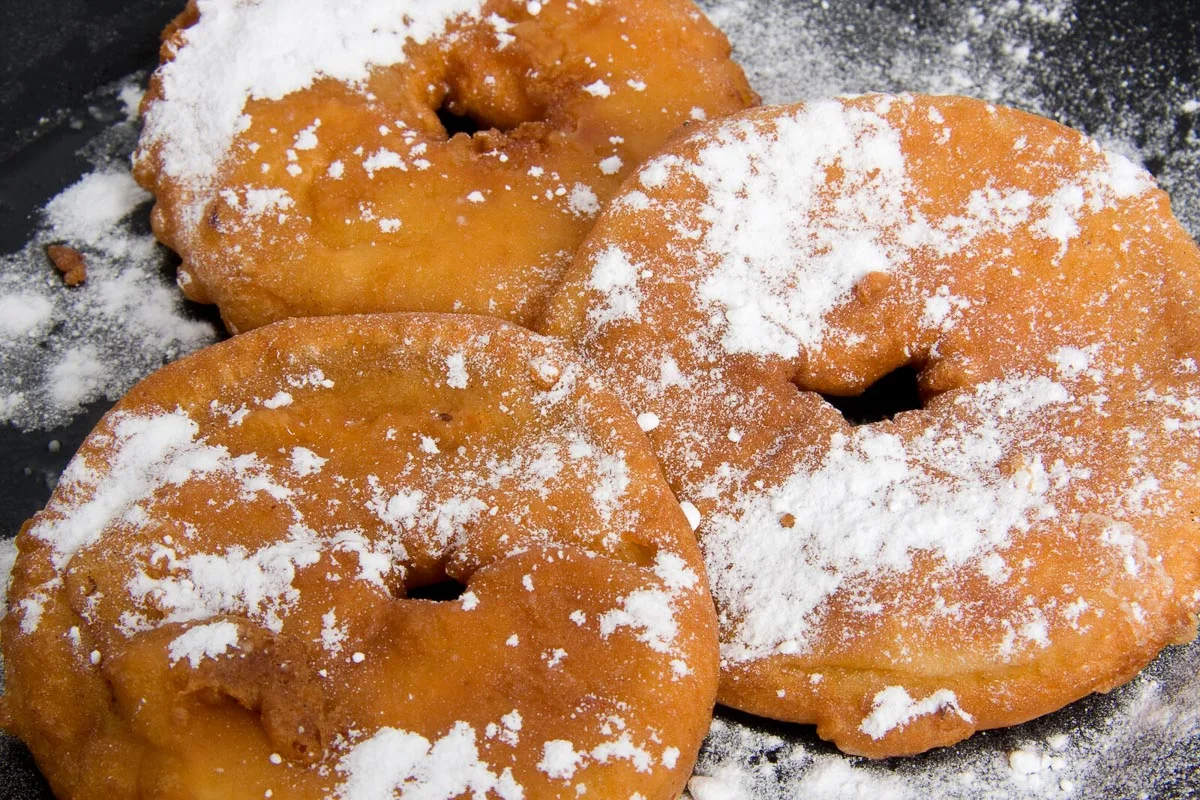 Photo by Sandra Van Der Steen via Dreamstime
5. Arnhemse Meisjes
From the city of Arnhem we have cookies which are called Arnhemse meisjes (girls from Arnhem). This cookie originates from a bakery in Arnhem that made this – now famous – cookie in 1829 for the birth of his daughter.
The cookies were originally made with yeasted dough and sprinkled with lots of sugar. I have an easy recipe for Arnhemse meisjes you can make at home using puff pastry.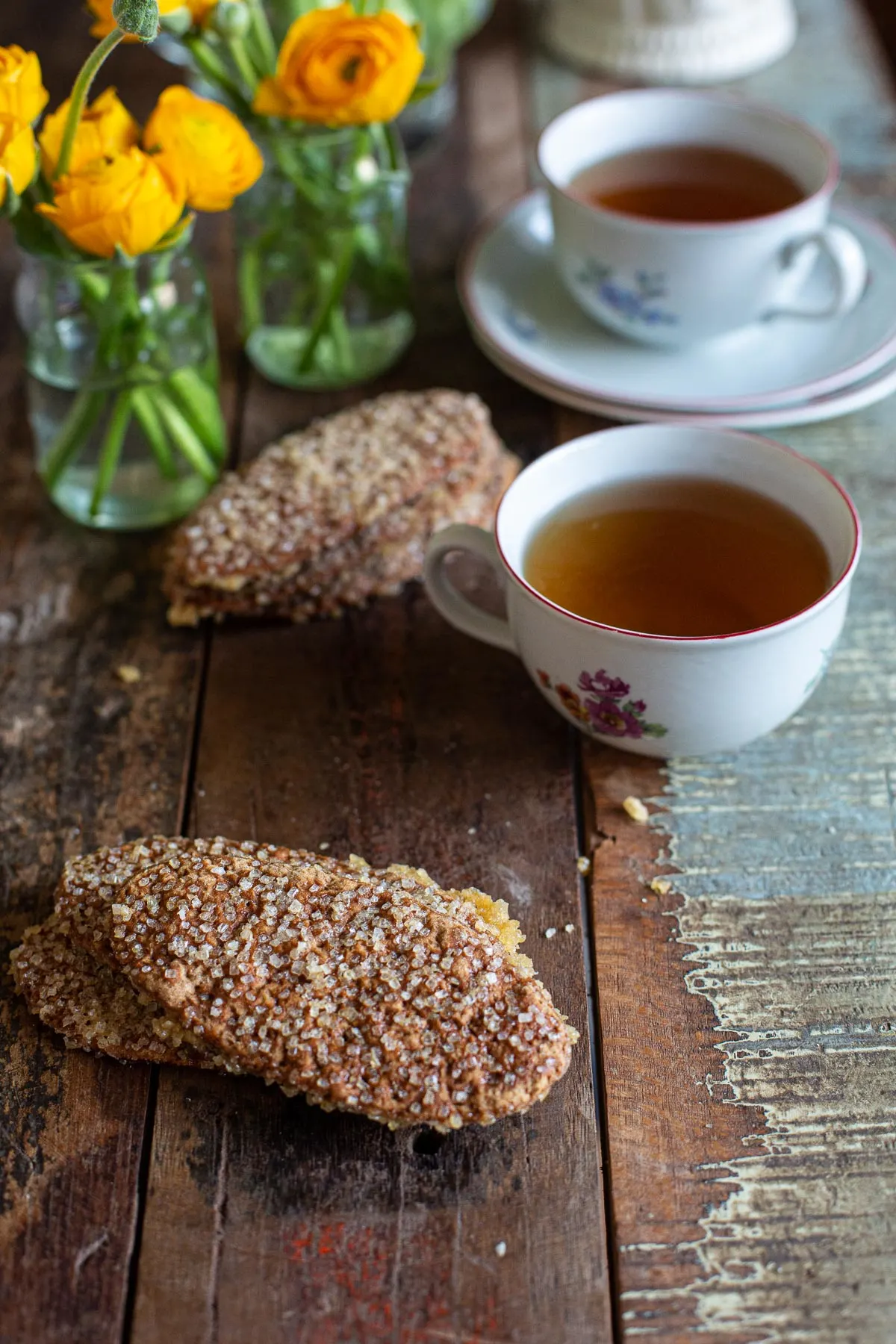 6. Arretje Nof
Arretje nof is most easily compared to something like rocky road. Although slightly different.
The story of how 'arretje nof' was first invented goes back to an oil factory that produced fat for frying. They invented a cartoon to promote the factory and the name of that cartoon was 'arretje'.
It's also sometimes called refridgeratorcake as you don't bake anything. The ingredients are super simple: chocolate, butter and cookies. Not what you'd call lightweight but so delicious!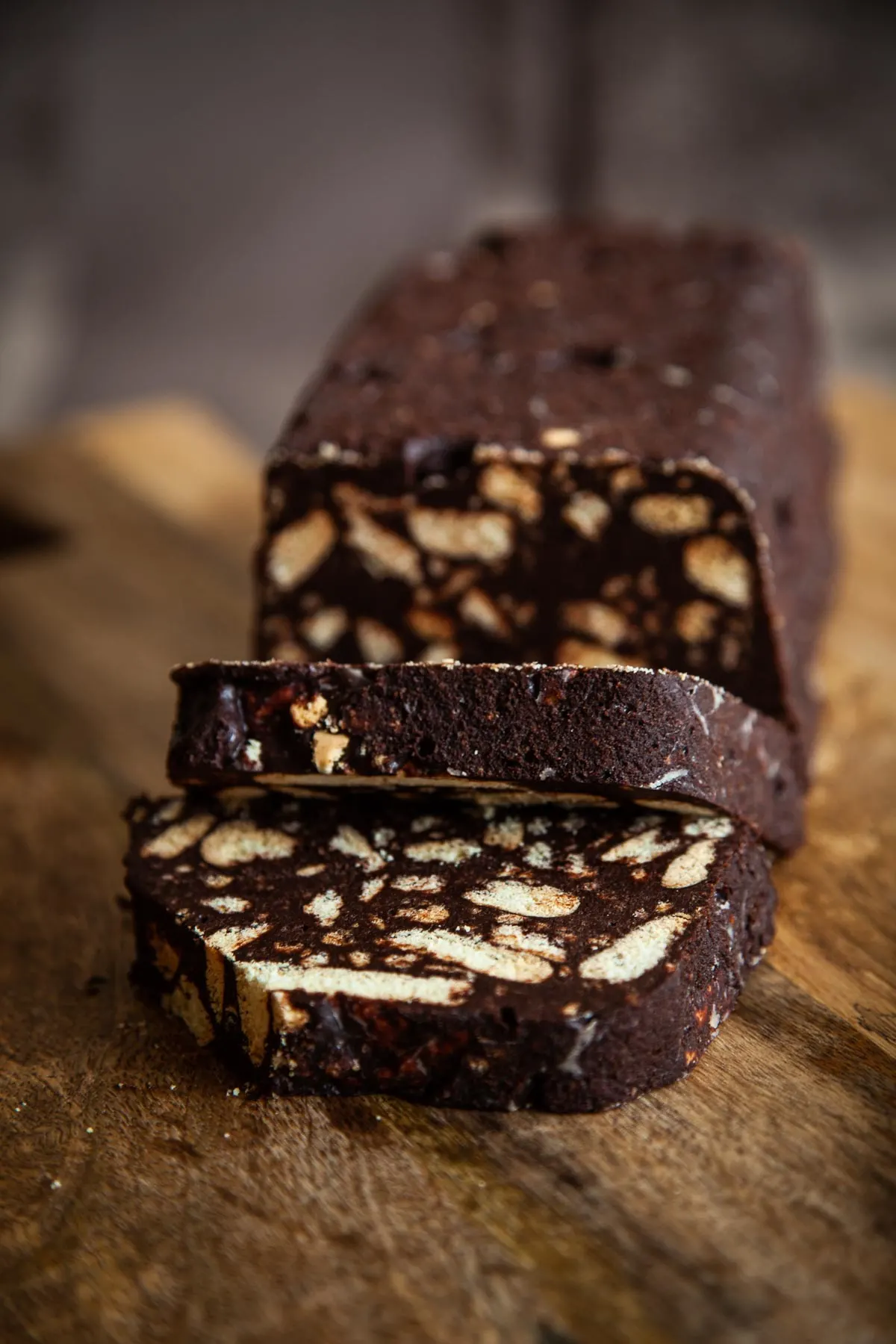 7. Boterkoek
Boterkoek is another typical Dutch sweet treat. Translated it would be called 'butter cookie' although it is not the size of a regular cookie. It's more the size of a pie.
The ingredients are loads of butter, sugar, egg and flour. There is so much butter in it that you have to wait after baking for it to set again as it will feel a bit liquid. But it is so so good!
Photo by ajafoto via Deposit Photos
8. Bossche Bol
Another Dutch food favorite and this one comes from the city of 's Hertogenbosch or Den Bosch as we also call it. It's a fist size choux pastry dome, filled with whipping cream and dipped in chocolate. Now does it make you drool already?
The best version of this Dutch pastry you will find – of course – in Den Bosch at the bakery of Jan de Groot. It's pretty famous so on most days you will find long lines in front of the bakery and especially now with corona. They guarantee there will be fresh Bossche Bollen available until 4 pm. Any later and you might be out of luck.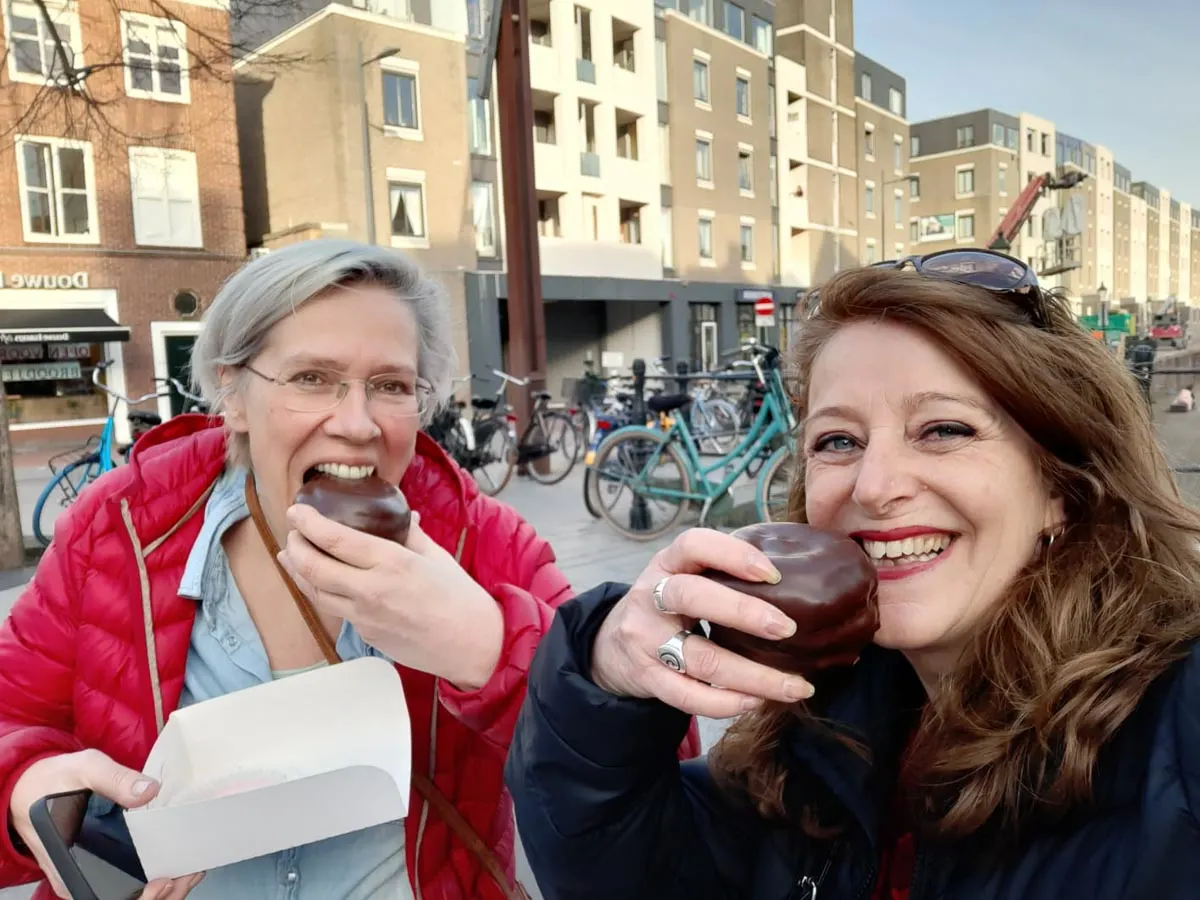 9. Erwtensoep
You love it or you hate it. Erwtensoep or peasoup is made from split peas or at least the traditional Dutch version is. It's so thick it looks more like porridge than a soup. My mom always said you had to be able to have a spoon stand up in the middle of the soup. Than it was how it is supposed to be.
Traditionally this Dutch soup is made of ingredients that you can keep for a long time and mostly served in the wintertime. Except for the split peas you'll find celeriac, leeks, carrots and onions in there as well as cheap cuts of pork such as the leg, pork chops and – my favorite – rookworst. (see below) Erwtensoep is also called snert and is usually served with rye bread and bacon.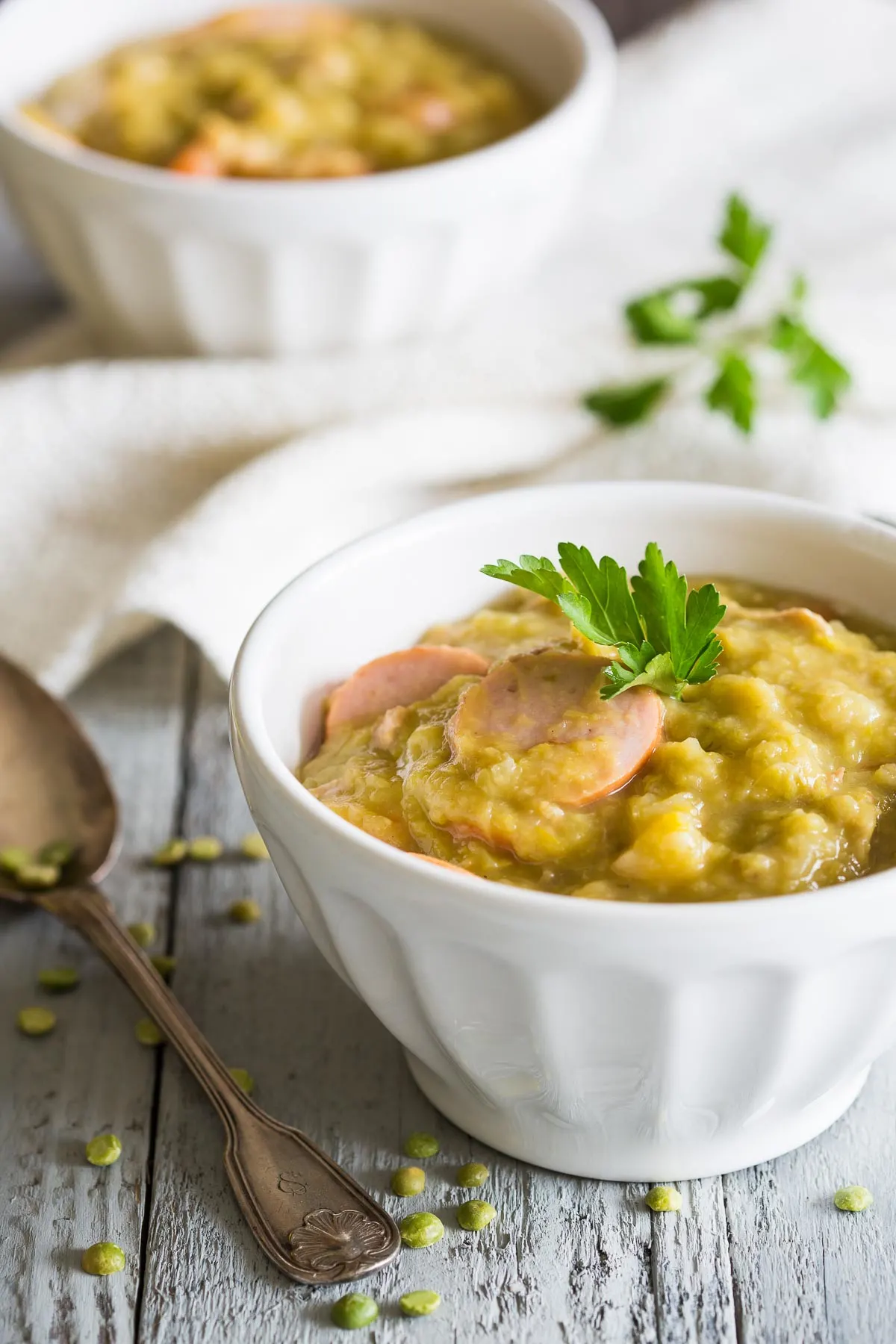 10. Hete Bliksem
This Dutch dish has the funny name of Hot Lightning. It's a mash like we have so many here, but while most mashes are made with potatoes and some kind of vegetable it's slightly different here.
Hete bliksem is made with one part potato and two parts apples. And that is also where the name comes from. It looks rather innocent but the apple stays hot much longer than any kind of vegetable, so it is easy to burn your mouth. Hence the name hot lightning. I loved this dish as a kid and ate it with a slice of fried cheese. So good!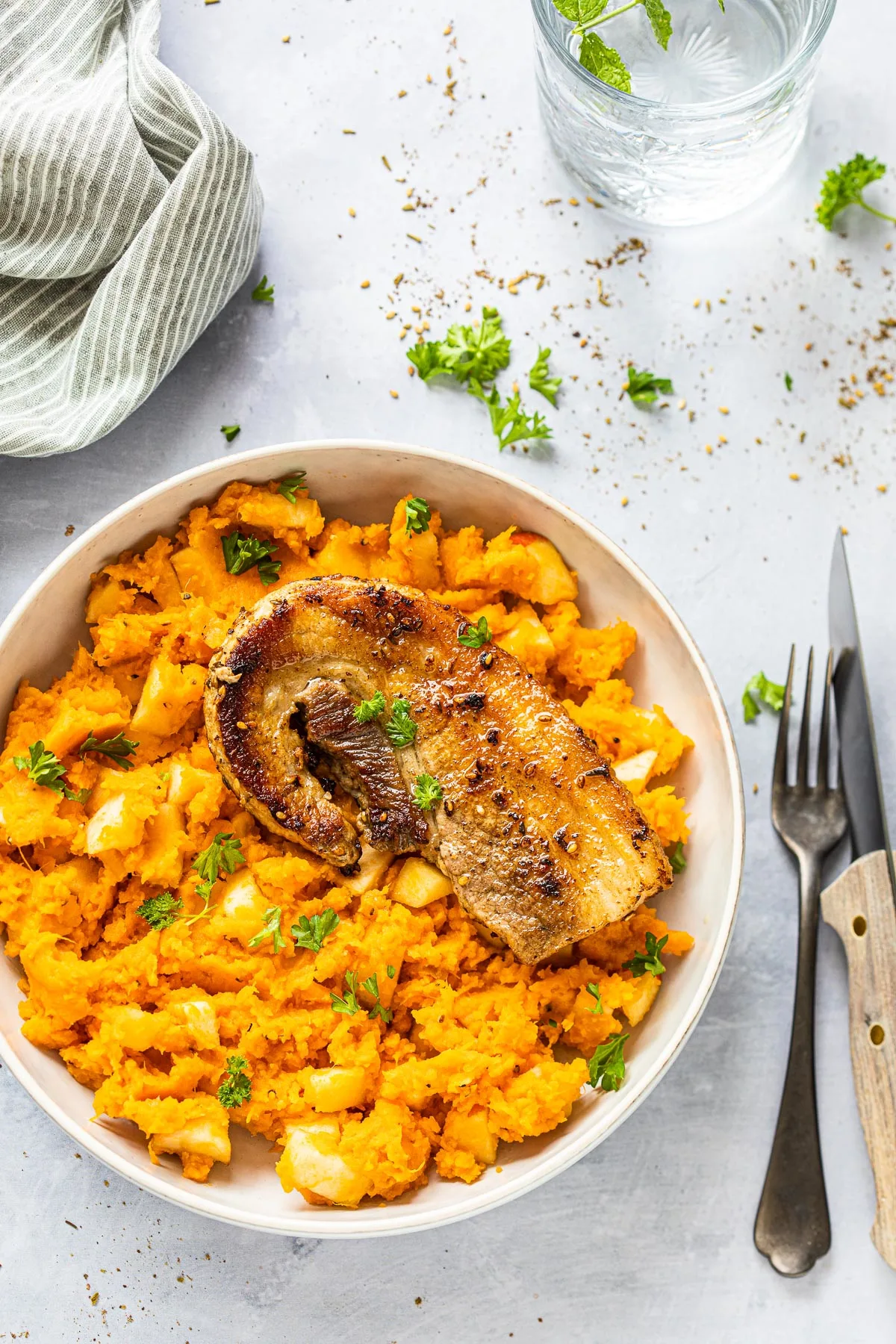 11. Rookworst
A rookworst is a smoked sausage. Now of course you can find smoked sausages around the world but not the same as our rookworst. I've never seen anything like it in any other country.
When my German friends come over it's the first thing they want to do; go to the Hema and buy a rookworst. The Hema is the store that sells the most famous version of this smoked sausage in the Netherlands. And we eat the sausage preferably in the erwtensoep or with anything mashed.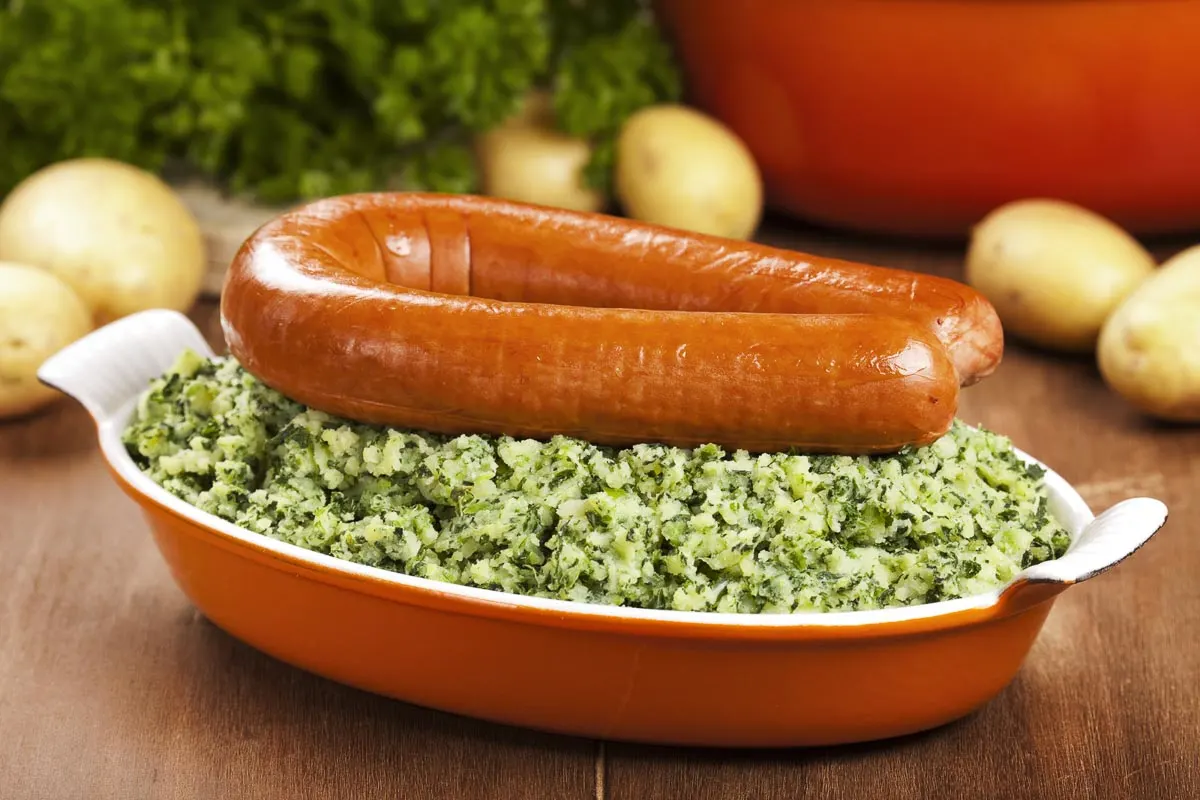 Photo by sara_winter via Deposit Photos
12. Stroopwafel
And finally, one of the most famous Dutch foods around the world. I've been to many countries where people somehow knew or had heard of those stroopwafels (syrup waffles) and with good reason as they are so good!
It's made of a very thin waffle with sticky syrup in the middle. If you want to try one go to a market and buy one that is freshly made in front of you. The waffle will be crunchy and hot and the syrup juicy and sticky. You'll love it!
You can also buy it in any supermarket, but the best are the ones freshly made.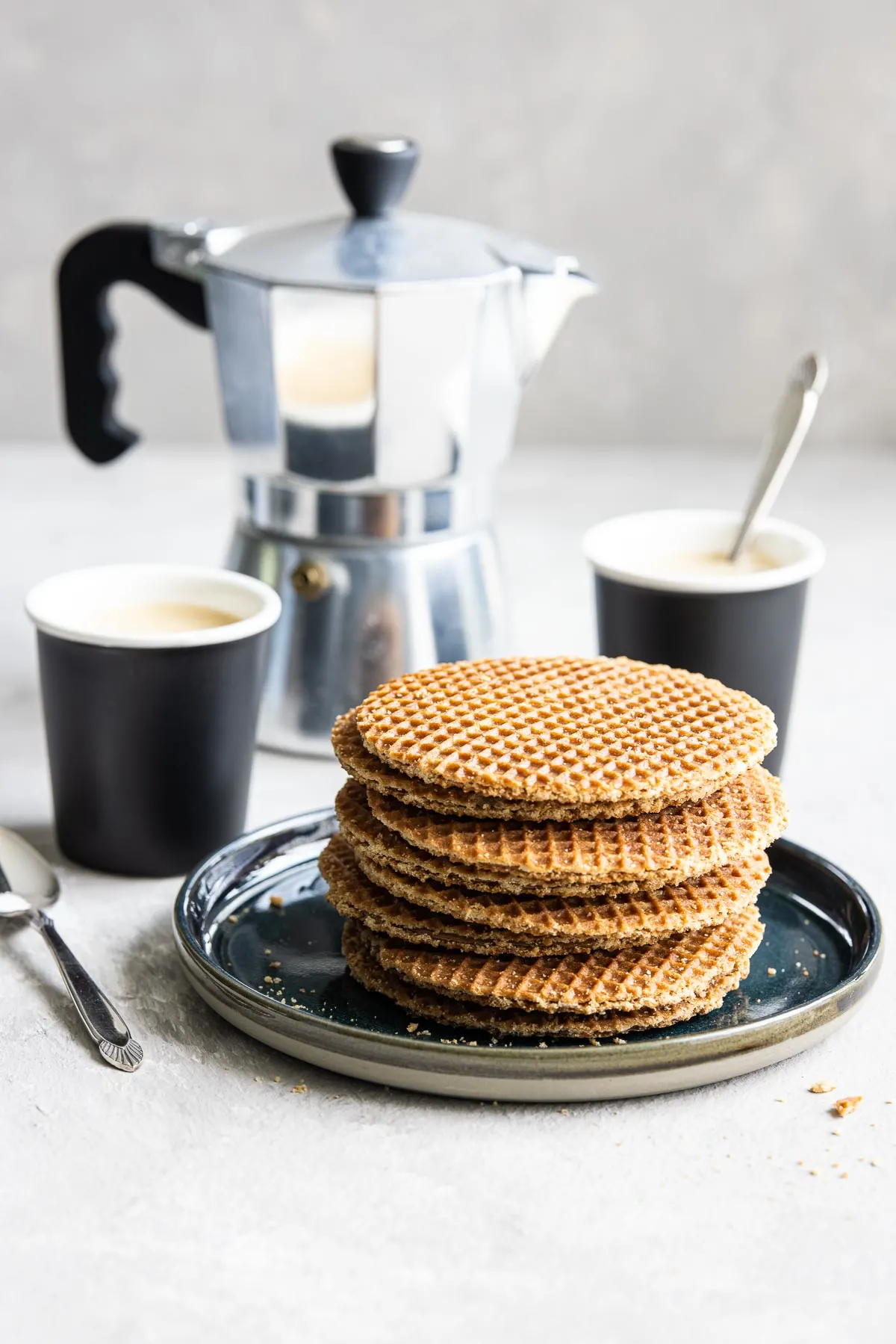 DUTCH FOOD TOURS
No one knows Dutch food better than a local, so what better way to experience the cuisine than by going on a food tour? If you're visiting the Netherlands, then check out Get Your Guide for a list of food and drinking tours in Amsterdam and in other cities throughout the country.
FINAL THOUGHTS
by JB & Renée
We haven't visited Amsterdam and Holland but it's on our bucket list. Before reading this article, I knew very little about food in the Netherlands. We love stroopwafels and Dutch apple pie but seeing Simone's beautiful pictures and reading about her memories of these twelve traditional Dutch foods makes us want to go and experience more.
If you're planning a visit to the Netherlands, then I hope this article whets your appetite for Dutch cuisine as much as it did with us. When we finally go, I know exactly what we'll do first – we're going straight to the Hema and getting a rookworst, and then following it up with a bossche bol. They look and sound so delicious!
Disclosure
This Dutch food guide contains affiliate links, meaning we'll earn a small commission if you make a booking at no additional cost to you. As always, we only recommend products and services that we use ourselves and firmly believe in. We really appreciate your support as this helps us make more of these free travel and food guides. Thank you so much!
Photos by Simone van den Berg